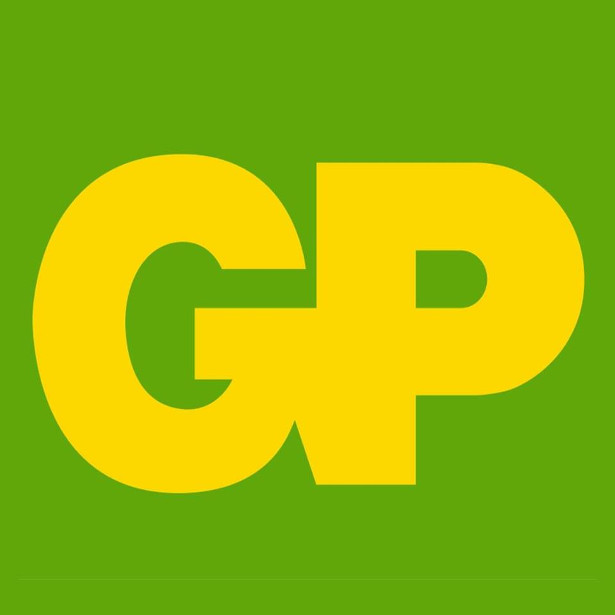 Brighten Up Father's Day with GP Batteries New Discovery Handheld & Head Torch Range

A great gift for all DIY, outdoors & tech loving dads
The perfect gift for dads who love gadgets, tech, DIY and getting into the great outdoors, GP BATTERIES new DISCOVERY range of handheld and head torches offer quality technical performance at unbeatable value!
The DISCOVERY collection provides a range of compact portable light solutions that make it easier and safer to go out after dark and are also ideal for use in the home.
Featuring the latest light technology, GP's DISCOVERY handheld torches deliver a powerful beam using low energy. All torches feature a robust anodised aluminium casing for added durability, while a ribbed surface offer grip hand and assists the focus function. With seven models in the range, suitable for a variety of functions and offering different beam strengths from 10 to 650 lumens, the torches are water resistant, with the CR41 model being waterproof down to 1 meter.
The new DISCOVERY handheld torch range includes the:
CP21 20lm SRP £6.98 – small and compact with metal attachment clip
C31 85lm SRP £7.99 – ideal for work and home, wrist strap included
C32 300lm SRP £12.98 – two beam modes and rotating head to focus. SOS mode and wrist strap
C33 180lm SRP £15.98 – ideal for the campsite, zoom in floodlight, out to floodlight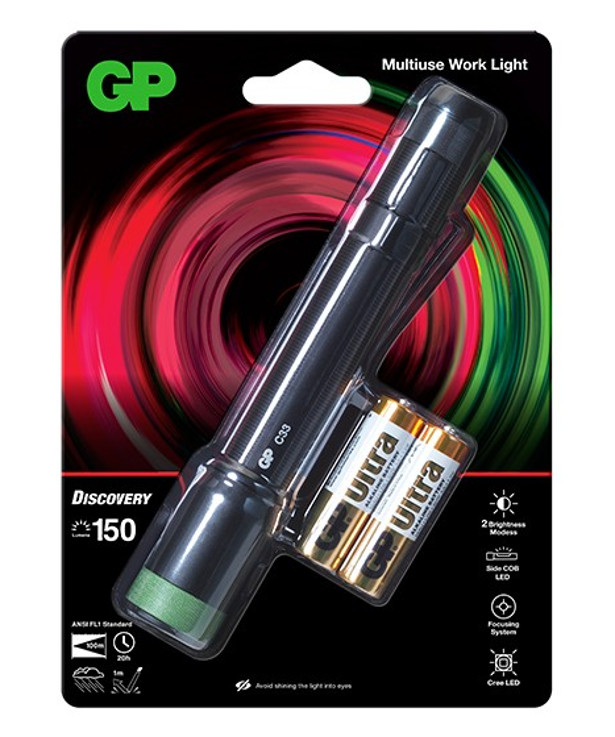 CR41 650lm SRP £29.99 – rechargeable, water resistant to 1m, two light modes and SOS mode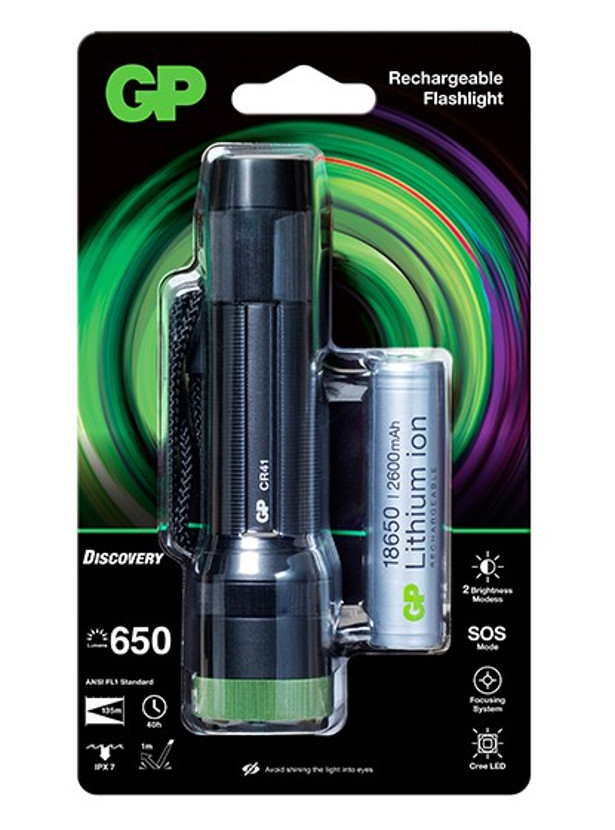 GP's new DISCOVERY head torch range offers three models that are ideal for everyday use, at a low price. Models in the collection are compact in size, use AA/AAA batteries and offer a long beam, long burn time, adjustable head bands, shock resistance and water resistance.
CK32 80lm SRP £8.99 – 30m beam distance, high, low and SOS modes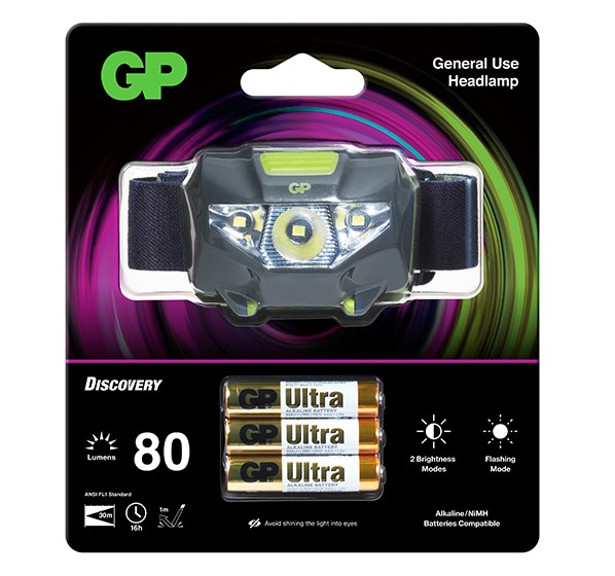 CK33 100lm SRP £11.99 – 40m beam distance, red light to maintain darkness, IPX4 water resistant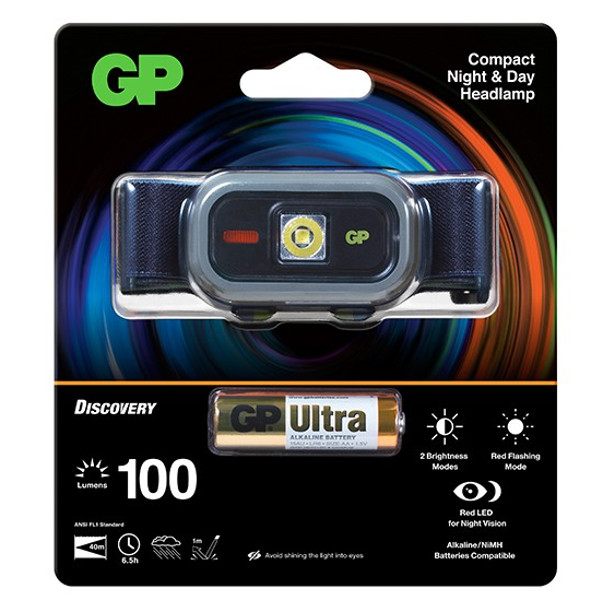 CK34 160lm SRP £14.99 – 90m beam distance, on/off movement sensor, red light, IPX4 water resistant and high, low and SOS modes

To see the full GP Batteries range visit: www.uk.gpbatteries.com/