CAFEPOD! Crafted coffees that will kick start your morning, fuel your day and help you take on the world. www.cafepod.com (Perfect for International Coffee Day on 1st of October!)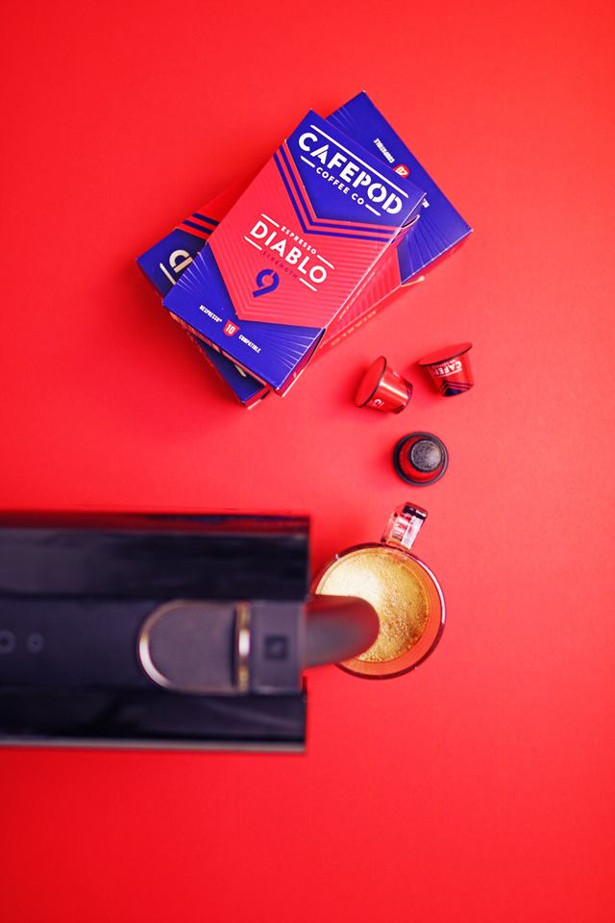 FACEBOOK | TWITTER | INSTAGRAM
Good Strong Coffee.
As the experts in strength, we specialise in crafting coffees that will kick start your morning, fuel your day and help you take on the world. Good, strong coffee in Nespresso® compatible capsules.
Choose from nine different lungos and espressos, including a great decaf – all roasted in the UK and compatible with all home-use Nespresso® machines.
We're a young company with a young mind-set, a restless drive. We're hugely ambitious and proud of it. We're entrepreneurs in spirit and practice. Our business is coffee, but our mission is really to help people do more and good, strong coffee is the best way to get started.
CafePod is available online at www.cafepod.com and all major UK retailers:
Amazon, Adsa, Morrisons, Ocado, Sainsbury's, Tesco and Waitrose.