Last chance to Shop to Stop Homelessness this Christmas
Buy a meaningful gift from Crisis that could help someone on their journey out of homelessness.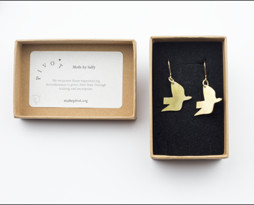 This Christmas, Crisis has launched their first online Shop to Stop Homelessness with a range of gifts that help the national charity continue to provide vital services to people all over Britain.
The range includes both physical items you can buy for yourself or a loved one and virtual gifts that change lives. Orders need to be placed before 18th December to ensure delivery by Christmas.
Here is a selection of the gifts on offer:
· Crisis Tote Bags which come in six colourful designs created by a group of artists, each with a distinct personality and style, and inspired by the ways society can help to end homelessness. 9k=
· Jewellery including Dove Earrings (made by Sally) from Pivot, an ethical and sustainable brand selling products created by people who are homeless in London.
· 9k=Crisis Reuseable Brew Keep cup – these durable tempered glass cups have a splash-proof sealable lid that is ideal for enjoying premium coffee and tea on the go.
· Christmas is also an opportunity to purchase virtual gifts that change lives, on behalf of a loved one, from basic kitchen equipment to packages that could help improve the literacy and numeracy skills of someone experiencing homelessness or help them get back into work. In return for a donation Crisis will send a personalised card to acknowledge the contribution made to ending homelessness.
· For £28.82 you can give the gift of a Crisis Christmas. This could help give someone who is homeless companionship and support, essential food packages, online counselling and support, Christmas activity packs with crafts and quizzes, fitness and wellbeing programmes as well as support with health, housing, employment and benefits to help people leave homelessness behind for good.
A gift of £71 could go towards supporting a package of wellbeing activities to help someone who is homeless manage their stress and anxiety and increase their confidence to help rebuild their life.
Crisis offers year-round education, employment, housing and wellbeing services through 11 centers across England, Wales and Scotland. Formed in 1967 as an urgent response to the growing homelessness crisis, the organisation has helped thousands of people reclaim their lives and campaigned for change.
Richard Lee, Director of Fundraising at Crisis said: "This year may be the first time many people are experiencing homelessness, forced onto the streets, sofa surfing or living in unsuitable temporary accommodation that is isolating and dangerous.
"The money raised from our Christmas gifts will go towards our vital services, enabling us to support people at this difficult time by providing them with somewhere safe to stay, food and companionship. We will also be introducing people to our year-round services of training, education and support so that they can start on a path out of homelessness for good."
Last Chance To See
Santa at Home
Until 24 December
www.santaathomeofficial.com
Facebook & Instagram @SantaAtHomeOfficial
Santa at Home gives children of all ages, from all over the world, the unique opportunity to meet Santa in a personalised and private Zoom session live from the North Pole. Up to 6 children can meet Santa in any one session and unlimited family members can also join a session to watch their children, grandchildren, cousins, nieces or nephews meet Santa LIVE from the North Pole. Thanks to Santa's unique magical powers (and a bit of elbow grease from his elves and the "big children"), Santa will know each and every child on the call by name and will also have inside information on them to ensure the experience is completely personalised to the children that he meets. And with the consent of you 'big children', we'll even record the session and send you a video file FREE as a very special Santa present to cherish forever.
Santa at Home is a magical opportunity for family and friends, grandchildren and grandparents, and cousins and aunts to come together in a shared and special moment online, allowing everyone to cast aside worries of the last year and to enjoy a moment of pure festive joy with Mr Claus himself. Sessions start at £42 for up to 6 children from multiple households (equivalent to £7 per child) and you can include an unlimited amount of invited grown-ups. Each bespoke Santa at Home session will last up to 12 minutes and is a unique and personalised experience for children, parents, friends and extended family alike.
ITV NEWS EXCLUSIVE: FORMER ENGLAND RUGBY DOCTOR ADMITS 'MISTAKES' AS HE CALLS FOR GREATER PROTECTION
England rugby's former team doctor admits he "made mistakes" in missing concussions and says the sport must now make significant changes to protect players.
Dr Phil Batty, who looked after the England squad between 2012 and 2014, says he sent players back out to play who later turned out to be clearly concussed.
He told ITV News: "I have missed concussions where I've taken people off for assessment and they've been assessed independently or by myself and they've been allowed back on the field of play.
"But with hindsight they were clearly concussed, and it became apparent that they were concussed.
"I've gone into various battles with experienced coaches in the past where I've taken players off and they've been really angry with me and even the players have been very angry with me but I am a human being, I've made mistakes, I've sent people back onto the field of play that at the time I did not know were concussed and I would've wished there was greater tools available for me at that time.
"I think hindsight is a really easy thing. I'm not aware of anything that I've done in the past where I've deliberately sent somebody back onto the field that I know has been concussed."
The doctor's intervention comes on the day lawyers representing eight former players delivered a legal claim to World Rugby, the RFU and the WRU.
Dr Batty feels this could be a watershed moment for the game and has urged the authorities to work with the claimants.
He said: "The only way forwards is involving the families, I mean most of these families love the sport of rugby and they just want to make it safer.
"The vast majority of people from any situation from the other health disasters in Morecambe Bay, Hillsborough and Shropshire, the vast majority of people are well intentioned.
"They need some help, they need some support but they want to make the circumstances safer for those that follow.
"I've got huge admiration for the medical lead at the RFU, I think he's worked incredibly hard to get the evidence and make the evidence available to the sport.
"Clearly there was a huge awareness and learning curve from the settlement from the NFL and I think there has been really a lot of work and lot of change around rugby to try and make it a safer sport from a concussion perspective.
"However, I think there are vested interests in the game, there are some administrators that may not recognise the seriousness of it and I suspect there are some coaches that in the past have not recognised the seriousness of the situation.
"I really hope rugby learns, listens more, and I do think there are going to have to be some significant rule changes to how the game is played.
"It's become much more of a collision sport, it's become much more about the collision, the gain line and I just think that needs to be thought through and revisited.
"I love the game of rugby and I really want it to thrive but it needs to change."
The RFU, WRU and World Rugby released the following joint statement: "World Rugby, the Rugby Football Union and Welsh Rugby Union can confirm they have received a letter of claim from solicitors representing certain players and will now take time to consider its contents.
"We have been deeply saddened to hear the brave personal accounts from former players.
"Rugby is a contact sport and while there is an element of risk to playing any sport, rugby takes player welfare extremely seriously and it continues to be our number one priority. As a result of scientific knowledge improving, rugby has developed its approach to concussion surveillance, education, management and prevention across the whole game.
"We have implemented coach, referee and player education and best practice protocols across the game and rugby's approach to head injury assessments and concussion protocols has been recognised and led to many other team sports adopting our guidance.
"We will continue to use medical evidence and research to keep evolving our approach.
"As with any potential legal proceedings, it would be inappropriate to comment on the specifics of the letter."
ISOLATED BRITS IN NEED OF COMFORT FOLLOWING "TOUGH YEAR",
WITH MORE THAN HALF FEELING MORE DOWN AND UNSETTLED THAN EVER BEFORE
NATION LOOKS TO OTHER COUNTRIES FOR WELLBEING TRENDS – POLL UNVEILS TOP 50 BRITS BOOST MOOD
Brits feel most content when spending time with loved ones, having a cup of tea and sleeping, a study has found.
After a lonely and separated 2020, almost four in 10 feel at their most relaxed and happy when in the company of friends and family, and 27 per cent when having a hug.
Others feel content when laughing (32 per cent), having a clean and tidy house (22 per cent) and spending time with furry friends (19 per cent).
Tucking into baked goods (18 per cent), having dinner cooking in the oven (20 per cent) and simply finishing work on time (seven per cent) also feature in the top 50 list.
More than half of those polled admitted to needing comfort more than ever this year, with 67 per cent feeling this year has been mentally tough.
Paulina Gorska, Marketing Manager at Schulstad Bakery Solutions, who commissioned the research, said: "This year has been one of the hardest many of us have ever faced.
"And in a time of turmoil and uncertainly, we turn to comfort and want to spend time doing things which leave us feeling content, happy and able to forget about the real world for a little bit.
"Whether that is speaking to loved ones, reading a book or simply taking a few moments in the morning to unwind and enjoy a coffee and Danish pastry, it's important to find something which leaves you feeling cosy and content to help your wellbeing.
"Sometimes it's the little things in life which can make the most difference to how you feel."
The study also found more than half (53 per cent) of those polled went as far as to say they were dreading the winter months this year, with four in 10 not looking forward to a 'Covid Christmas.'
And with 53 per cent admitting that they have felt more down and unsettled than ever before, 15 per cent have turned to other countries for inspiration on how to boost their wellbeing.
Almost four in 10 also said they have embraced the 'hygge' way of life – a Danish concept of cosy contentment and wellbeing. This is pronounced Hoo-gah to rhyme to nougat.
A fifth have done this by appreciating their surroundings, while 34 per cent have enjoyed the simple pleasures.
Others have made the most of socially distanced brunches with friends (12 per cent), enjoyed a good book (23 per cent) and indulged in a spot of pampering (12 per cent).
Positive Psychologist and author of The Little Book of Happiness, Miriam Akhtar, commented on the findings: "This survey reflects what we have seen over the course of the pandemic. When stress levels rise, people's need for a sense of peace grows and we return to the simple, meaningful activities of life like hanging out with loved ones or engaging in absorbing hobbies and crafts.
"Hygge is a joyful state of mind when you feel at your most relaxed which more people should look to incorporate in their lives. To do hygge you need to feel completely at ease, either alone or in the company of loved ones. It clearly works as the Danes frequently top the league table of the happiest nations."
The Scandinavian trend has rapidly grown in popularity in recent years. Earlier this month, previous Great British Bake Off star, Sandi Toksvig, kicked off her BBC Radio 4 show that explores the Danish notion of hygge with celebrity guests.
Despite Brits grasping the concept of 'HUE-gah', just one in five know how to pronounce the word (sounds similar to nougat)
More than half of those polled said they are in need of a Hygge moment, with 55 per cent feeling this way during 2020 more than ever before.
According to the data, three in five declared they felt "happier and healthier" when implementing hygge into their daily lives.
Top 50 things which make Brits feel most content
Spending time with family or loved ones
Laughing
Listening to music
Having time for myself
Reading a book
Watching tv or a film
A hug
Having a hot drink and pastry
Chocolate
Eating your favourite meal
A long walk on the beach or in the woods
Getting into a bed made with freshly washed bed sheets
Sleeping
Hanging out with friends
A clean and tidy house
Reconnecting with nature
Travelling
A comforting dinner
Booking a holiday
Smiling
Spending time with pets
Exercising
Having a slice of cake or baked good
Connecting with your partner
Having a lie in
Eating something sweet
Switching off
Helping other people
Sitting under a blanket on the sofa while it's raining outside
Ticking everything off your to-do list
Hearing your children laughing
Cooking or baking
Waking up and realising it's the weekend
An early night with a good book
Decluttering
Going on a date with a loved one
Starting a new book
Pampering
A good day at work
Having a bath with a candle
Listening to the radio or a podcast
Buying everything you needed on your shopping list
Crafting
Finishing work on time
Meditating
Cleaning
Painting or drawing
Putting your out of office on
Keep a gratitude log or diary
Being on social media
10 small ways to hygge according to happiness expert, Miriam Akhtar
Create a hygge home. Comfy sofas, log fire, woodburner, low lighting, candles, cosy blankets. Listen to great music. Mull some wine. Scent your environment with nutmeg, cinnamon, cloves, pine.
Dress hygge. Comfortable loose-fitting clothes, fleeces, onesies, thick woollen socks, sheepskin slippers and boots. Repurpose your apres-ski wear for lounging around. Drop the bra.
Cook hygge with food and drink that warm you up – hot chocolate, warm Danish pastry, soups, casseroles, roasts, curries. Eat seasonably with winter veg.
Do hygge. Engage with simple, pleasurable activities like those long-neglected hobbies. Read a book rather than surf online. This year has seen a resurgence of craft activities – baking, sewing, knitting. Jigsaw puzzles. Activities like these put you into flow aka 'in the zone', a delicious state where you're fully absorbed in what you're doing.
Family hygge. Spend time with your loved ones, hanging out and chatting, playing games, walking in the forest or on the beach. The biggest source of wellbeing is our relationships with other people.
Friday night hygge. Instead of a Friday night on the town, Danes will often start the weekend by snuggling on the sofa to watch a film with their loved ones, accompanied by snacks. Think Gogglebox.
Take an evening walk to admire the Christmas lights and enjoy the feeling of peace on the quiet streets. Get together with neighbours to arrange festive window displays. Get your road to do an advent calendar.
While you're on the sofa watch a classic movie like It's a Wonderful Life or one of the Disney films.
Go to bed early with a good book or magazine. Sleep in. Linger in bed in the morning.
Do nothing! Relax and let your mind wander. Enjoy the freedom to be a human being rather than a 'human doing'.
Healthy Kitchen Creations
www.healthykitchencreations.com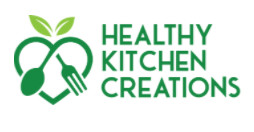 Healthy Kitchen Creations products and online cooking classes advocate for plant-based nutrition and holistic health for optimal wellness.
Perfect for Christmas gifts! To strengthen the body towards preventative health and healing Healthy Kitchen Creations has launched a range of home-made and UK locally sourced lavender, rosemary and yarrow drops along with newly launched Elderberry Super Juice for immune boosting. You can learn more here: https://www.healthykitchencreations.com/new-products
Or try out gifting a virtual cooking class: In the comfort of your own kitchen, you can learn to create new dishes, try different cooking styles or introduce yourself to the world of plant-based eating with our online cooking lessons. www.healthykitchencreations.com/online-cooking-classes

His Dark Materials season two boxset available on
DVD and Blu-ray from December 28th 2020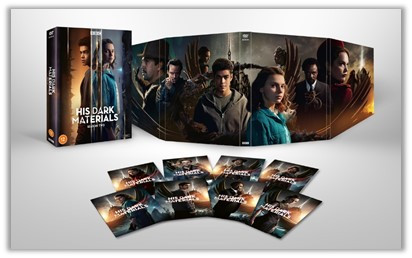 Fans of the BBC and HBO fantasy series, His Dark Materials, can relive the adventures of Lyra and Will with the season two boxset, available on BBC Studios DVD and Blu-ray from December 28th 2020. Also available on the same date is His Dark Materials season one – two boxset on both DVD and Blu-ray.
Based on author Philip Pullman's beloved trilogy, Season Two of His Dark Materials begins as Lyra Silvertongue embarks upon a journey in a strange and mysterious abandoned city. There she meets Will Parry, a boy from our world who is also running from a troubled past. Lyra and Will learn their destinies are tied to reuniting Will with his father but find their path is constantly thwarted as a war begins to brew around them. Meanwhile, Mrs. Coulter searches for Lyra, determined to bring her home by any means necessary.
His Dark Materials season two boasts a star-studded cast, including Dafne Keen (Logan), Ruth Wilson (Luther), Lin-Manuel Miranda (Hamilton), Andrew Scott (Sherlock), Ariyon Bakare (Good Omens) and Simone Kirby (Jimmy's Hall). The first episode of the new series drew a consolidated audience of 5.6 million viewers in the UK to BBC One and BBC iPlayer.
The His Dark Materials season two boxset includes four double-sided art-cards and will be available on DVD and Blu-ray online and in store from December 28th 2020 at RRP £25.52 / £30.63. His Dark Materials season one – two boxset is also out on DVD and Blu-ray from December 28th 2020 at RRP £45.95 / £56.16.
In addition to the season two boxset, the first wave of His Dark Materials merchandise, including gifting, apparel and accessories, is available now on the dedicated online store www.hisdarkmaterials.shop.
bbcstudios.com
twitter.com/bbcstudios
Helen Dewdney consumer champion comments on CMA's airline investigation and CAA's failure

Helen Dewdney, The Complaining Cow consumer champion welcomes the CMA's decision to investigate airlines which have not provided refunds to customers unable to travel. "It is the job of the Civil Aviation Authority to investigate airlines but it has continued to take no action. In a statement in response to a Freedom Of Information request recently the CAA said that" "Should any airline fall short of the commitments they have made, we will not hesitate to take any further action where required." However it has not done so. The CAA has shown itself to be not fit for purpose. Over and over again, it is finding in favour of airlines and letting them behave illegally. The CAA needs to use its enforcement powers to revoke airline operating licenses where airlines do not comply with the law."
Further information:
A new Chairman started at the CAA on 1 August 2020. But unfortunately the new chair, Sir Stephen Hillier, has been ineffective in tackling airlines that are continuing to break the law on consumer refunds.
CAA launches consultation and tells no-one… www.thecomplainingcow.co.uk/caa-launches-consultation-and-tells-no-one

NOT A BAD HACK THAT!
JAMES HASKELL LAUNCHES NEW CLICK & SERVE FUNCTION ON MY McDONALD'S APP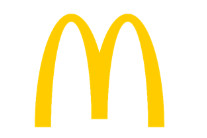 · James Haskell launches new My McDonald's App function to help people 'hack' Drive-thru queues
· Click & Serve will allow people to order their meal, drive to a restaurant, park in a Click & Serve bay and have their food delivered directly to their car
· Click to view the video content here: www.youtube.com/watch?v=MuF0pzuoDfo
· Download the My McDonald's App here: spr.ly/MyMcDonaldsApp
Thursday 17th December – McDonald's is excited to launch a brand-new function on the My McDonald's App – Click & Serve.
McDonald's has partnered with England rugby legend and I'm a Celeb… star, James Haskell, to promote the latest app 'hack' which helps people avoid queueing for their favourite meals.
In the tongue-in-cheek video, James is caught off-camera having a heated discussion with the Director after being told he's been asked to promote the new 'hack' because his name sounds a bit like hack-sell…
Despite appearing distinctly 'underwhelmed' with the idea, James pulls it together and communicates the app's new function with ease after some gentle persuading.
Continuing the tradition of openly poking fun at the way brands often partner with celebrities to promote new services, the video sees James trying his best to explain the highly tenuous connection between his name and the idea behind Click & Serve.
Set in a McDonald's car park, Hack-sell, sorry, Haskell, talks to camera from his car window as he explains how easy it is to use the new service demonstrated as his food is effortlessly delivered to his Click & Serve parking bay after placing his order via the app.
James Haskell said: "I've always had a lot of respect for McDonald's, but this latest idea is a bit of a joke. My name doesn't even sound like Hack-sell, but to be honest I'm glad it's me doing it rather than some of the other rugby players they've worked with in the past… They're in safe hands here.
It's sad because this Click & Serve function is actually really good. I'm sure people will find it incredibly useful if they want to avoid the Drive-thru queues, plus it's great for a contact-free ordering experience. Just a shame they couldn't think of a better idea to promote it."
To try Click & Serve out for yourself and 'hack' the queues, simply place your order via the My McDonald's App, drive to your local restaurant and park in the designated parking bays.
Within the app you can complete their order by entering your bay number and your food will be freshly prepared and delivered to your car window.
As well as contact-free ordering and payment via the app, whilst delivering the food, employees will be wearing a face covering & gloves whilst the food and drinks will be in takeaway bags on a tray to minimise any contact.
Click & Serve will be available in 970 Drive-Thrus across the UK and Ireland. Download the My McDonald's app and get queue hacking now! spr.ly/MyMcDonaldsApp
WAMA Underwear as a Christmas Gift
www.wamaunderwear.com
Wama Underwear is the leading hemp underwear brand providing customers with a unique feel of comfort, breathability and antibacterial properties. With perfection stitched into each pair, your experience wearing Wama Underwear will be nothing short of amazing!
Hemp Bikini
wamaunderwear.com/products/hemp-bikini
Description: Soft, durable, cheeky bikini panties – what else could you ask for! With the breathable material and the minimal slippage you may forget you are even wearing undies. Your booty will thank you!
53% hemp / 44% organic cotton / 3% spandex
Soft flexible waistband
Naturally comfortable
Hemp Boxer Brief
wamaunderwear.com/products/hemp-boxer-briefs
Description:
These breathable boxer briefs are soft yet strong with a universal design that forms to any figure which means no bunching, no wedgies and no constant shifting. You will feel confident to take on any activity of the day in these WAMA boxer briefs – not to mention they are naturally anti-bacterial which is the best for your privates!
53% hemp / 44% organic cotton / 3% spandex
Soft flexible waistband
Naturally comfortable
*More styles are available on our website at www.wamaunderwear.com
Rebellious Infusions, a convenient way to get those precious antioxidants, hydrate AND add a burst of flavor to cocktails!
A great addition to a cocktail kit gift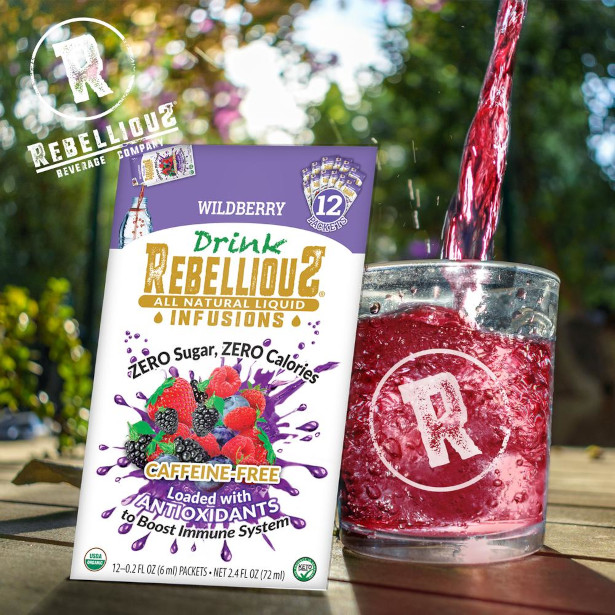 Rebellious Infusions are a simple, delicious way to boost your immune system by transforming your drink with its healthy, antioxidant-rich, five-ingredient infusion blend. These flavorful products are made with zero sugar and zero calories and contain up to 300mg of antioxidants with unmatched taste, made for ice water but can be enjoyed hot or in food. These Infusions are customizable and portable for on the go.
Wild Rebellion
4oz Rosé (preferably a little on the sweeter side)
¾oz Cointreau
1–2 packets Rebellious Caffeine-Free Infusions—Wildberry
Sparkling water
Pour ingredients over ice into wine glass. Stir and top with sparkling water.
Peach Rebellini
8oz Prosecco
1 packet Rebellious Infusions—Peach
Mix together and pour into flute glass. Garnish with fresh fruit.
Rebel Melon
2oz Watermelon Vodka
10oz water
1 packet Rebellious Infusions—Strawberry Kiwi
Shaken with ice, poured into tall glass
This is a literal last minute gift that would definitely resonate with the Rugby community (and gets instant electronic delivery!)
It's an audio or e-copy of bestselling author Navy SEAL Thom Shea's recent release, "Three Simple Things: Leading During Chaos." I'll let the book's description speak for itself (below), and am happy to set up an interview with Thom if you'd like to speak to him directly.
Navy SEALs know how to manage chaos better than anyone on the planet – now you can, too!
www.unbreakableleadership.com
"This book will blow your mind. It is the secret sauce for success in the face of chaos!" – Lt. Col. Dave Grossman, author of On Killing, On Combat, and On Spiritual Combat
Business is messy. Life is unpredictable. Leading well during turbulent times is more important than ever.
Retired Navy SEAL, Thom Shea, served with the U.S. Navy for 23 years with distinguished valor. As a bestselling author and leadership consultant, he has trained thousands of people to overcome chaos by applying the rule of Three Simple Things to their lives and businesses.
Thom developed his leadership process during his military career where he served in three wars, ultimately leading a team of SEALs into Afghanistan in 2009. He earned a Silver Star, Bronze Star with Valor, Army Commendation with Valor, and his second Combat Action Medal. He was also hand-selected to serve as Officer In Charge of the famed SEAL Sniper course.
"Three Simple Things is a necessary guidebook to leading during chaos." – Eric Van Lustbader, New York Times bestselling author of The Bourne Legacy
In Three Simple Things, you will learn how to:
* Lead like a SEAL during any type of challenge
* Identify the powerful internal dialogue that makes or breaks your success
* Simplify complex problems into manageable solutions
* Understand how and why to lead a "non-negotiable" life
* Envision what life would be like if you never, ever quit
* Create peace and abundance in your health, business, and relationships
Navy SEALs know how to prevail over insurmountable odds. Now you can learn their secrets. Read Three Simple Things and discover how to triumph over obstacles and live a success-driven life.
Star-Name-Registry
www.star-name-registry.com

Want to make this Christmas even more special for your loved ones? Name a star and personalize the gift by adding a message, a date and a personalized star map that your loved one can use to remember you by. Star-Name-Registry specializes in creating the perfect gift package for any occasion, including Christmas! There are several gift packages available and suitable for everyone —each one of them is completely unique and catered to your specific request. Put their name into the stars forever, and they'll always be able to gaze up into the night sky and feel connected to you whenever you are not with them.
They can explore, locate, and view the named star through the Find My Star app that you may download on both iPhone and Android devices. You can choose to have it delivered to your email in less than 12 hours or delivered to your doorstep framed and ready for them in just two days.
About Star-Name-Registry
Star-Name-Registry is Canada's favourite Star-Registry site. They pride themselves on being able to deliver excellent service, perfection and care with your order. Their easy to use web form allows you to choose any star, any constellation and have it at your doorstep in just two days! Their professional and specialized customer service agents are waiting for you, whether by Telephone, Email or Webchat! Name a Star Gift Box!
Global Tours Connect (GTC)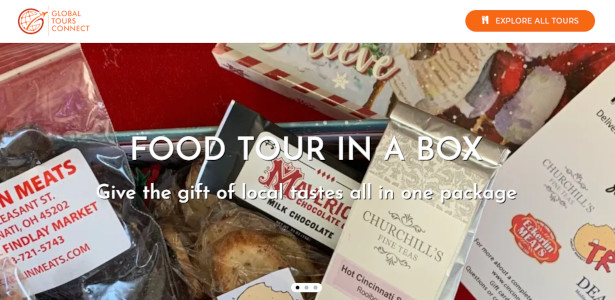 GTC is an online boutique marketplace for food, history, and cultural experiences. Currently, we are featuring our Food Tours in a Box, which are curated experiences packed in a box and shipped directly to your door. These make wonderful gifts and are a fun way to "visit" a destination from the comfort and safety of your home.
If Alaska is your dream, you can have wild Alaska salmon, jams, jellies and other goodies shipped right to your door. Taste the heartland with a yummy box from Cininnati or keep it sunny with a box from Florida. For the sweetest gifts and some local love, Oakland has you covered, and New York City has some extra special treats.
Visit their website to see a few of thee tasty gift ideas: www.globaltoursconnect..com/food-tour-in-a-box
Ladies Love Fragrance at Complement Your Health
www.ladieslovefragrance.com/product/design-your-own-home-fragrance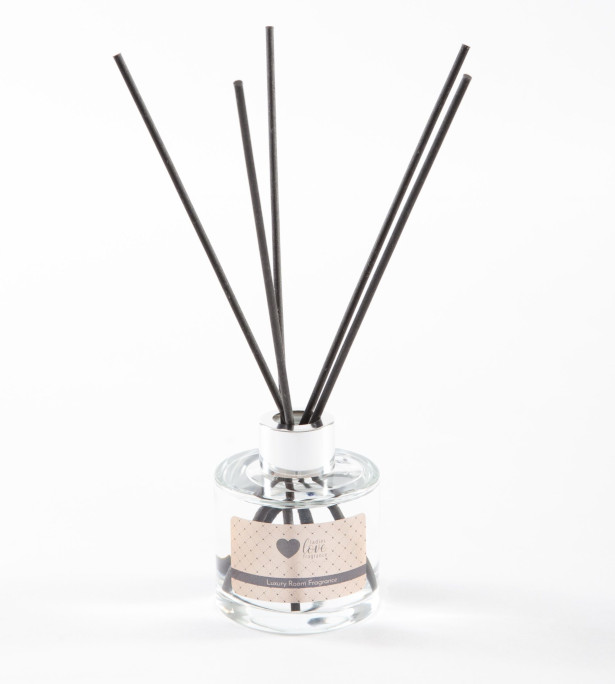 An online and physical gift vouchers to design and create your (unisex) bespoke happy scent for your home – virtual workshop with natural, vegan friendly reed diffuser kits sent out in advance to UK addresses.
Design your own Home Fragrance for One – Ladies Love Fragrance
Design your own home fragrance online workshop for One
· Learn how to design and create a natural vegan friendly reed diffuser with your bespoke signature scent which can be used in a variety of rooms within your home
· You will create your bespoke scent from the comfort of your own home.
· Online live workshop suitable for individuals joining a small group or a group of friends and family or work colleagues scheduling a private group experience
· Live video workshop lasts approx. 1hr 15 minutes
· At the end of the workshop you will have created your bespoke signature scented reed diffuser which you can use immediately
R's KOSO – Next Kombucha -It's a Japanese fermented drink made from 100+ fruits&veggies rich in pre+probiotics. Good for Juice Cleanse & Intermittent fasting to reset your gut health and improve body, mind, and spirit.
rskoso.com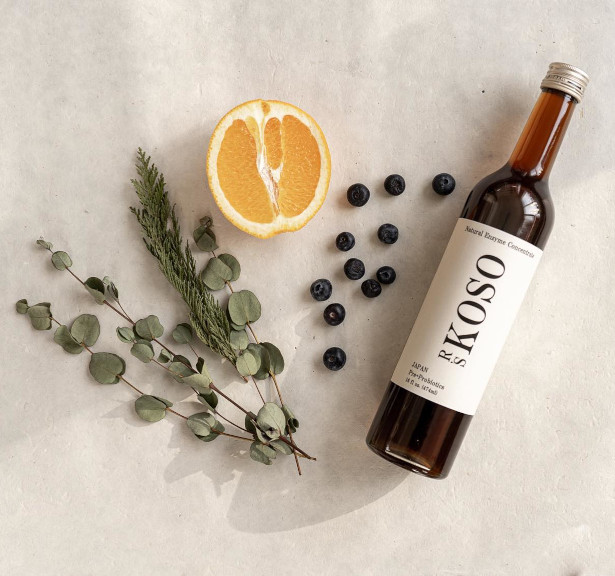 Top 5 Essential Tools for The Beginner Buttercream Baker
Many of us put aside our diets to indulge in the glorious, frosted goodness that is buttercream icing during the Christmas season in the name of celebration and cake. But buttercream can be piped into so much more than a simple slather of deliciousness, it can be a legitimate art form, covering cakes in edible artistry that is a feast for the eyes and the stomach.
Here is a list of all the tools the buttercream beginner would love this Christmas:
Grace Stevens Branded Apron:
Half the fun of icing is enjoying the innocent mess you make in the process. Inevitably, most beginners squeeze their piping bag too hard in the beginning, which can lead to a glorious oozing mess of buttercream. Bake in style with this signature chef's apron without the danger of ruining your favourite Christmas outfit. And as a bonus, it is made from a light-weight viscose, to keep you cool in the kitchen.
Grace Stevens Cake Testers
These adorable Cake themed cake testers are not only a perfect and delightfully old-school way to test that your baked good is cooked to perfection in the centre, but also makes the sweetest inexpensive gift for the beginner baker in your life.
Grace Stevens Class Voucher
Learn all the tips and tricks from a lifetime of baking from Grace Stevens. Watch as this bubbly baking boss teaches you how to mix the perfect consistency, load your piping bag, how to pipe a simple rose, 5-petal blossom, easy leaves and how to arrange your buttercream flowers into a floral masterpiece that won't set off your allergies.
Offset Pallet Knife
An offset pallet knife to the cake decorator is like the teabag in a cup of tea. They are ideal for, mixing colour and smearing on a gorgeous smooth blanket over the surface of your cake. Smaller pallet knives are ideal for beginners as they are easier to control and this one from CAB foods even comes with a non-slip handle to prevent any accidents.
Turn Table
Turn tables are not just for DJ's and potters. A good turntable for placing your cake allows you to spin the entire cake around while decorating, giving you more control to make sure you never miss a spot and can get the smooth finish you want.
Everyone has some delightful and delicious culinary dream, and it is surprising how even the smallest decorations on a cake can take it from delicious to decadent. So, spoil your sweetheart and sweet tooth this festive season. Because after all, there's nothing better than cake…except maybe more cake.
For more delicious tips and treats follow Grace on Instagram @ grace_stevenschef or meet her in person and book a fabulous Christmas class on www.gracestevens.co.za.
Give business post-Brexit grace period to stop food exports going to waste – Peers
Tons of food bound for Europe from Britain could be left to rot in lorries, be turned back at borders or not transported at all due to delays caused by new UK-EU export red tape, peers have warned.

The House of Lords EU Environment Sub-Committee wants ministers to give food, farming and haulage businesses two to six months to adjust to the new export regime which starts on 1 January 2021, after hearing concerns about the post-Brexit system from industry bodies.
In a letter to Environment Secretary George Eustice the committee has asked the Government to secure a grace period to help worried businesses adapt to the new rules.
Lord Teverson, Chair of the EU Environment Sub-Committee, said:
"Given that the Government's negotiations have left industry with just two weeks to prepare, this grace period seems like a proportionate request.
"The main message from businesses is that the Government isn't ready for 1 January, which means that they can't be ready either. They don't know what rules will apply and say that Government guidance is sometimes contradictory.
"Without clear, coordinated information it is impossible for businesses to adjust their practices, which will mean that from 1 January their produce may not be picked up by hauliers in the first place, might be turned around at the border, or in the worst case could spoil in vans because of the border delays arising.
"Industry wants to make the new arrangements work and has been heeding Government warnings to get ready, but ministers must explain exactly what the changes will be and provide the support that farmers and businesses need."
The committee has also asked for clarity on what tariffs would apply to British food and agriculture exports if the Government does not agree a trade deal with the EU.
WE WISH YOU A MERRY X-MESS
Half of Brits are already feeling stressed about Christmas mess
82% of Brits also think Christmas wouldn't be Christmas without the mess it brings
24% admit they actually ENJOY Christmas chaos and wouldn't have it any other way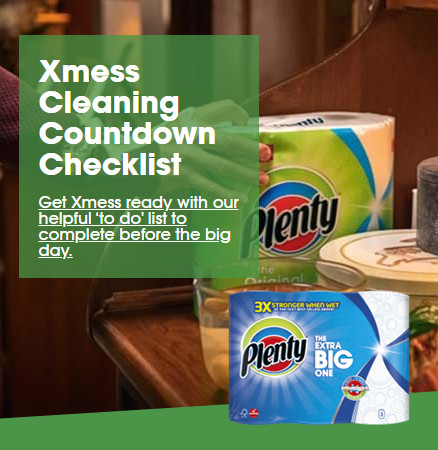 A nationwide study found that 60 percent of house-proud Britons said their home gets messier at Christmas than any other time of year, yet a quarter of us admit we actually enjoy the mess, and wouldn't have it any other way.
The research was conducted by household towel brand, Plenty, to celebrate the launch of its #MerryXmess campaign, and also revealed that more than four in five (82 percent) of Brits said that Christmas wouldn't be Christmas without the mess, and an overwhelming 77 percent admitted that clearing up after people they love is all part of the Yuletide experience.
Whilst ten percent of us argue about who does the cleaning during the festive season, three in ten say there's nothing wrong with a bit of mess, with 15 percent admit they just can't get cross about messy loved ones at Christmas.
The study also found that the average Brit will spend FIVE hours cleaning up over the three key days of the holiday (Christmas Eve, Christmas Day and Boxing Day). The most irritating Christmas messes, according to Brits, were piles of washing up (49 percent), wrapping paper strewn around (43 percent) and glitter from cards and kids' toys getting EVERYWHERE (34 percent).
Red wine spills (15 percent), chocolate fingerprints on walls (14 percent) and mud being brought in from walks (11 percent) also made the list. As did overflowing bins (30 percent), food getting trodden into the carpet (10 percent) and gravy spills (12 percent).
At the end of the day, however, 75 percent of us believe that our best Christmas memories involve some element of Christmas mess, and 31 percent believe that if the messiness makes their loved ones happy – then they're absolutely fine with it. In fact, 18 percent go even further and say that mess means fun in their household!
Meanwhile 20 percent admit that although Christmas is going to be different this year, they'll be making a mess and not worrying about it until the big day is done.
Despite 1 in 5 saying Christmas is an emotionally charged day in their house, and 47 per cent feeling apprehensive about the X-mess, the top reasons we're still looking forward to Christmas include: Spending time with family (even if it's over a screen this year) (42%); eating festive food (40%); decorating the house (49%); having a much-needed break (28%) and making a mess without worrying about it until the day is done (20%).
The study also found that half of us in the past have also made a mess at someone else's house at Christmas, with one in eight spilling gravy on their host's posh tablecloth, 11 percent confessing knocking over a glass of red wine and seven percent having got grease stains on the carpet. What's more, 60 percent of those haven't owned up after causing a mess, with 18 percent moving a rug to cover the stain – and one in 10 having blamed it on the host's dog.
Nicola Coronado, UK Marketing Director from Plenty said: "Even though Christmas might look a little different this December, after the messy year we've had, it's certainly still something we're all looking forward to. The reality is Christmas will always be messy, but love is stronger than mess, and luckily so is Plenty! So, this festive season, more than ever, we're encouraging the nation to use the holiday as a time to seriously relax, unwind, and truly embrace the mess."
The study also revealed the main tactics house proud Brits will be deploying to combat Christ-mess this year. Nearly half (48 percent) of us will carry a bin bag around all day and insist that wrapping paper goes straight in as soon as presents are opened.
While three in 10 (31 percent) will be using a plastic tree to avoid needle drop, 21 percent will make any guests take off their shoes before entering the house, and 11 percent will ask everyone to help with a big tidy-up at the end of the day.
Regionally, Liverpool is the tidiest Christmas town in the UK spending on average seven hours cleaning up over the three days of Christmas, compared to the messier people of Edinburgh where they will only put in three hours.
CHRIST-MESS CHAOS: THE 25 MOST COMMON FESTIVE MESSES
Mountains of washing up 49%
Wrapping paper strewn around 43%
Glitter from cards and decorations 34%
Overflowing bins 30%
Crumbs on the floor 27%
Empty wine and beer bottles 27%
Half-eaten snacks being left around the house 26%
Chocolate wrappers down the back of the sofa 18%
Crisps on the carpet/rug 17%
Spills on the table/floor from Christmas Dinner 16%
Xmas decorations taking the paint off the wall 15%
Red wine spills 15%
Chocolate fingerprints on the wall 14%
Having to clean up needles from the tree 13%
Gravy spills 12%
Mud from walks being brought in 11%
Spilling food/drink on your best clothes 10%
Food getting trodden into the carpet 10%
Having to deep clean the fridge/oven after the big day 9%
The pet/s chewing a cardboard box 8%
Small plastic toys under the sofa 8%
Cleaning up after children/babies (messy high chairs, etc.) 8%
Mess to clear up after kids make DIY Christmas decorations 5%
Marks on the wall from bringing the Christmas tree in 4%
Baby vomit 2%
The brand is encouraging the nation to champion love in all its messy forms by sharing their hilarious, relatable messy moments using #MerryXmess on Instagram. The reality of Christmas is that it will always be messy, but there's no place we'd rather be.
To find out more information about Plenty's #MerryXmess campaign head to: www.plenty.com or @plenty_UK
NATIONAL SPUD SUPPLIER GIVES THE NATION A LITTLE HELP ON THEIR SIDE(S) THIS CHRISTMAS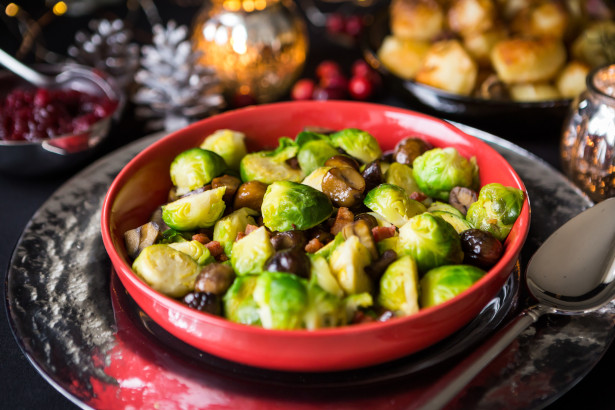 New Christmas veg portion planner will make Christmas dinner easier by giving you a little help on your side(s)
The portion planner gives guidance on how much Christmas veg to buy to suit all your guests' appetites, as well as recipe inspiration for all the popular festive sides
The face of Slimming World 2020 Sophie Jude has created some delicious recipes using the Christmas veg portion planner
LOOKING to give the nation a helping hand this Christmas, Seasonal Spuds has developed an online vegetable portion planner designed to support those who will be cooking Christmas dinner this year.
The consumer initiative, which is backed by the UK's leading potato producer Branston, has included more than 14 side dish recipes from traditional goose-fat roasties to classic cauliflower cheese and braised red cabbage. Whether you're looking for something easy and simple to accompany your chosen centrepiece this Christmas or something a little more indulgent, the portion planner will help you get the right amount of veg to satisfy all your guests and reduce food waste this festive season.
The app allows users to select their chosen side dishes and the portion sizes for each person they will be catering for. The portion planner then calculates the amount of veg you need to add to your shopping list, helping to save time and reduce stress ahead of the big day.
Jackie Baker, communications manager at Branston, said: "This Christmas is going to look very different and there will be a lot of people cooking Christmas dinner, either for the first time or for a different number of people.
"There's a lot of guidance on things such as buying the right size turkey or joint of meat, but very little on how much of each vegetable you'll need to create the perfect Christmas plate. Plans may also change at the last minute this year, so whether you're cooking for one, six, or more, our handy portion planner can help you work it all out. Although you may still want to allow a couple of extra carrots for Rudolph.
"Last year, our national survey showed significant regional differences in what people really want on their Christmas dinner. The nation was split on which side dishes make up the perfect plate, so we've created a planner that includes all the popular veg to help you select the ones you want to cook for your guests."
Sophie Jude, the face of Slimming World 2020, has partnered up with the spud supplier to support the portion planner by creating three recipes and inspiring consumers to use the app in their Christmas meal planning. Her recipes include low-fat polenta roast potatoes, honey roasted parsnips and cauliflower cheese with bacon.
Jackie added: "We're delighted to have worked with Sophie to create delicious, festive veg side dishes. Many families have their own traditional ways of cooking their Christmas dinner but this year, there will also be a lot of people who want to try something new."
Goose fat roasties with rosemary and garlic
Simple spiced red cabbage
Brussels sprouts with chestnuts and pancetta
For a little help on your side(s) this year or for inspiring recipes for your Christmas dinner, please visit:
www.seasonalspuds.com/your-christmas-veg-portion-planner
Who said sanitising can't be sexy? Pure Vida Naturals launches a luxury range of clean, sustainable, organic, eco-friendly & cruelty-free hand sanitiser
Spray | Rub | Breathe
A stylish addition to any conscious fashionista's handbag, the new hand sanitiser range by Pure Vida Naturals is perfect for those looking for a natural alternative to harsher products on the market. Its ingredients are so gentle and pure that the whole family can use it safely, with no worries about it irritating delicate and sensitive skin.
Great care and attention has been taken to ensure that the sanitiser soothes and delights all the senses, with its eco-friendly credentials simply adding to that feel-good factor. Just a few of the range's key credentials can be found below:
The elegant glass bottle replaces plastic alternatives, and it fits neatly into a small bag for everyday convenience. Additionally, and very importantly, all of the bottles in the range are fully recyclable and refillable.
The range offers a choice of 3 tantalising scents which are infused with essential oils to suit every mood: Lavender for calming, Bergamot for energising and Peppermint to lift the spirits.
The sanitiser is made up of 5 natural and organic ingredients and the product adheres to WHO guidelines (it kills up to 99.9% of bacteria).
A close up of a signDescription automatically generated
All bottles come with a handy spray top and the product is light in texture, so hands feel clean without the skin being left irritated – unlike many of the existing sanitiser products on the market. The spray top design also helps to limit contact and regulates the amount used each time, meaning that a single bottle for personal use can last for at least one month.
Customers who have enjoyed using the new Pure Vida Naturals range have been all too willing to share their positive experiences:
"Beautiful fragrance, very quick drying, light texture, hands feel clean without that unpleasant sticky sensation. Easy to use spray container whereas other gels are difficult to squeeze out. Fits in small bag so very convenient." – Steph Santos
"Finally, a hand sanitiser that I feel comfortable using on my children! Pure Vida Naturals represents everything I believe in: organic, clean, natural, recyclable glass, cruelty-free and the added bonus is that it looks and smells gorgeous too!" – Anna Murray
Pure Vida Naturals is a conscious business that is committed to delivering sustainable, eco-friendly and cruelty-free products: it is led by husband and wife team, Danny and Christie Day, along with Catherine Acevedo, who is the founder of Indigenous Beauty and an expert in natural beauty products. After finding existing products on the market harsh, clinical and abrasive, the trio set about creating something 'cleaner' which is also kinder to skin and respectful of nature. As modern life now demands the regular sanitation of hands – something our skin isn't used to – they saw that an efficient product was required to meet those needs, but also strived to make the hand sanitising experience more enjoyable and luxurious.
" 'Pure Vida' means 'Pure Life' – a philosophy to enjoy life's simple pleasures and not stress over the little things", says Christie Day. "Our products are designed with joy and simplicity in mind, considerations that are so very necessary in today's world."
Pure Vida Naturals' luxury hand sanitisers would make ideal stocking fillers for Christmas 2020. The range would also prove attractive to those looking for a more stylish, environmentally-friendly option whilst still wishing treat their hands safely – along with an added touch of delightful decadence.
Moonpig have one of the latest cut off times for gifts to arrive in time for Christmas so perfect for those last minute buys. People will be able to order up to 23rd December with Special Delivery*.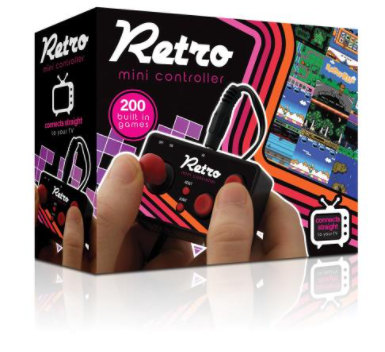 For Him
Hogs Back Brewery Pub in a Box Gift Set – £40.00
Famous Grouse Famous Dad Whisky 70cl – £25.00
Queen Monopoly – £28.00
Heath Face Wash and Moisturiser Face Set – £25.00
Whisky & Luxury Dark Chocolate Bar – £15.00
World's Best Dad Toblerone (360g) – £12.00
(It's a huge bar)
100 Golf Courses Scratch Off Poster – £14.00
Haynes Manual on Marriage – £8.00
52 Things To Do While You Poo – £8.00
Chocolate Indulgence Wicker Tray – £25.00
Stocking fillers / Secret Santa
Nutella Christmas Ho Ho Ho Jar 350g – £10.00
Trivial Pursuit F.R.I.E.N.D.S Edition – £14.00
Only Fools and Horses Top Trumps – £6.00
Retro Mini Games Controller – £9.00
Beer Hawk Festive Cheers Craft Beer Canister – £10.00
Grow It Bonsai Tree Plant – £14.00
Enjoy a sparkling Christmas with Heartsease Farm
Enjoy a delicious chilled glass of Heartsease Farm sparkling pressé this Christmas.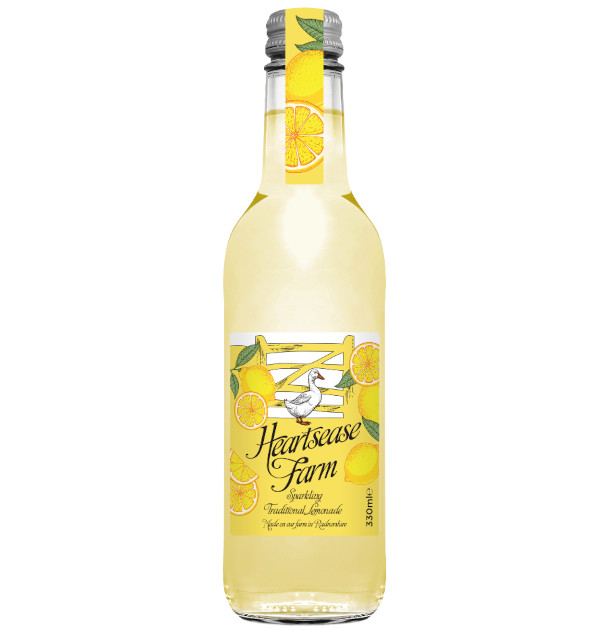 Perfect on its own – or mixed with your favourite tipple – Heartsease Farm comes in a range of great flavours expertly mixed with our own Welsh spring water from our family farm.
Produced by the award-winning team at Radnor Hills the range of flavours include:
Wild Elderflower Pressé – Elderflower is the quintessential scent of British summer. We use hand-picked sprays from around the UK to make our delicately floral pressé. A lovely refreshing drink on its own or perfect to add a sparkle to your favourite cocktails.
Traditional Lemonade – We make our traditional lemonade with tart sun-mellowed Sicilian lemons grown in mineral-rich soils around Mount Etna. An uplifting and nostalgic drink.
Fiery Ginger Beer – The warmth of ginger meets the zing of sun-kissed Sicilian lemons in this fiery ginger beer. A perfect blend with spiced rum and lime for a charismatic cocktail.
British Raspberry Lemonade – A blend of hand-picked British raspberries takes centre stage in our twist on traditional lemonade. Our growers are all Red Tractor certified and our fruit is crushed into juice just 40 miles from our farm. A perfect long drink.
The Heartsease Farm premium pressé range is part of Radnor Hills, one of the UK's leading soft drinks manufacturers.
The range is available in three fully recyclable sizes: in 330ml and 750ml glass bottles as well as, uniquely, a plastic 425ml PET bottle.
Stockists include Ocado as well as independent farm shops and delis plus pubs and bars nationally and prices start at £2. You can also buy Heartsease Farm from Amazon and direct to your door from Radnor Hills' Online Shop https://www.radnorhills.co.uk/shop/
William Watkins, Managing Director of Radnor Hills said: "Our Heartsease Farm range of drinks reflect the heritage of the farm and our passion to craft the best tasting soft drinks Wales has to offer.
"We use only the best available ingredients from the countryside, blended with our own spring water, to traditional British recipes."
Follow the brand on Instagram @heartsease_farm
www.radnorhills.co.uk
ENJOY A FESTIVE FEAST
SIT BACK AND RELAX WITH A TASTY TAKEAWAY TREAT THIS DECEMBER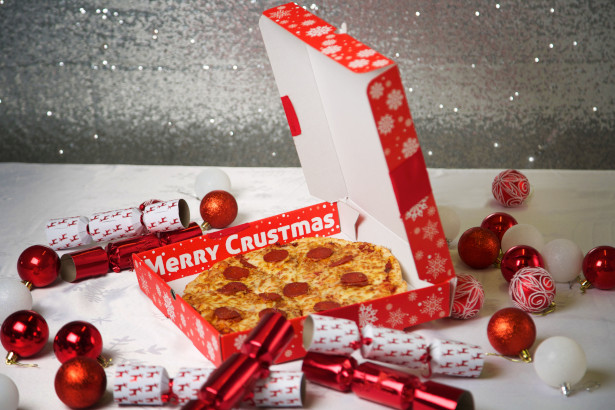 Foodhub is offering 30% off* on all orders placed by new customers via the app from Monday 21st – Wednesday 23rd December.
As the Christmas festive season has begun, what better way to rest after a heavy day of holiday activities and present wrapping then with a yummy takeaway.
Customers can choose from a huge range of international cuisines such as; Chinese, Indian or piping hot pizza – Foodhub has the perfect recipe.
To add an extra slice of festive fun, Foodhub produced a limited edition musical pizza-box that plays a special seasonal Christmas jingle when the lid is opened. Anyone who orders a pizza from Foodhub over the Christmas period stands a chance of having their pizza delivered in one of the special musical boxes**.
A discount of 30% will be provided to all orders on the Foodhub app, simply input code XMAS2020 and enjoy a tasty treat at your feet!
*offer valid from Monday 21st – Wednesday 23rd December
** whilst stocks last
Terms & Conditions
· 30% off all orders placed via the Foodhub app
· New customers only
· No minimum order (restaurants may provide their own minimum order value)
· £4 maximum redemption
· Offer only available on the app
· One use per customer
· Full terms – foodhub.co.uk
DIVERSITY & INCLUSION CRITICAL TO UK ECONOMIC RECOVERY – CBI PRESIDENT
55 signatories now committed to Change the Race Ratio campaign
Speaking at the CBI's first virtual Diversity & Inclusion Conference, President Lord Karan Bilimoria (Tuesday) will say no company can afford to let diversity and inclusion slip down the priority list in these uncertain times.
Making the economic case for how diversity and inclusion can help the UK's economic recovery, he will urge firms to join Change the Race Ratio – a CBI-led campaign to accelerate racial and ethnic participation at the top of UK companies.
Announcing new 20 signatories – including Sainsbury's, Pennon, Halma, Costain and Centrica – Lord Bilimoria will reveal a total of 55 organisations have now signed up since the campaign launched last month. He will call on more companies to step up, setting an example to others as a "driver of national ambition and progress".
A full list of new signatories can be found in the Notes to Editors.
On Change the Race Ratio, CBI President Lord Bilimoria CBE DL, will say:
"We're still so far behind – 37% of FTSE 100 companies and 69% of the FTSE 250 don't have a single ethnic minority director on their board.
"Even before I became CBI President in June, we started working on a new campaign called 'Change the Race Ratio', led by the CBI along with 14 other UK prominent businesses – including Deloitte, Brunswick, Linklaters and EY.
"It has one, singular goal: to increase racial and ethnic participation in business. Since then, I can announce today that we've reached 55 signatories.
"I'm incredibly proud, and humbled, by the huge momentum we've seen so far. We have four asks we want every business listening to consider in their own companies.
"Board representation, diverse senior leadership, transparency in disclosing pay gaps and building an inclusive culture. They are practical and entirely achievable. They could make your business more innovative, more profitable, more attractive to talent. And help make society fairer for everyone."
On the business case, Lord Karan Bilimoria, CBI President, will say:
"No matter where you look – there's so much hard, quantifiable evidence like this showing that diverse businesses are more profitable, more innovative, and more competitive.
"A lack of ethnic diversity in business is costing the UK £24 billion a year in lost GDP. Firms with the lowest gender and ethnic diversity in their executive teams are 27% less likely to be profitable. In the case of ethnic and cultural diversity, we know top-quartile companies outperform those in the bottom quartile by 36% in profitability.
"And when employees feel included in the workplace their ability to innovate increases by 83%.
"Diversity works. It's not just the right thing to do – it's good business. And in an environment so uncertain, so hard-hit by COVID and preparing for a new trading relationship with the EU, no business can afford to miss out."
Enjoy unprecedented behind-the-scenes access at the King's Theatre and discover the inner workings of Scotland's most popular Panto!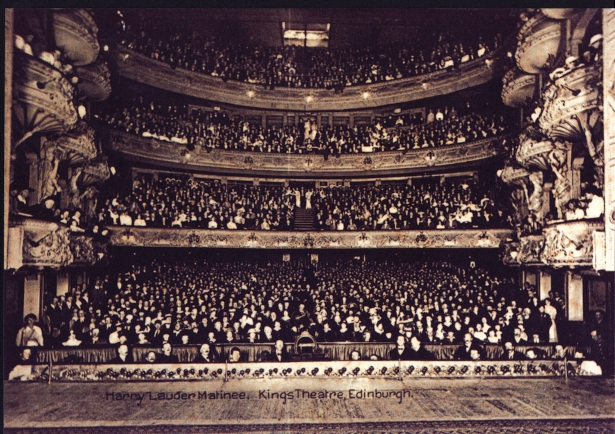 www.capitaltheatres.com/kings-future/kings-theatre-360-tour
Finding a brand-new way to open the doors of the King's Theatre, despite the pandemic, Edinburgh's favourite panto venue has teamed up with professional photographer Tom Duffin to create a virtual theatre tour.
The tour allows the thousands of people missing the annual Panto extravaganza to see and hear familiar panto voices both current and from years gone by, as well as to tour every nook and cranny of the theatre, opening up previously unseen spaces in which they can discover nuggets of history, see photos of the King's as it once was, and hear the stories of the staff and stars who make the King's Panto so special.
As you stand outside the theatre images of it before the theatre was built in 1905, the 1940's, now and as planned in the future following a major redevelopment, revolve to show the King's site over the course of more than a century. Favourite panto baddie Grant Stott greets you in the foyer for the start of a virtual 360-degree tour of the historic King's Theatre, on which you'll also hear familiar cheeky panto banter from the much-loved Andy Gray and Jordan Young. From the entrance you can explore around the theatre both front of house and behind the stage taking you to places rarely seen by audiences. Photos of a four-tiered King's auditorium, the sound and sight of Stanley Baxter in the King's panto, and a trip to the panto stars' dressing rooms are among the surprises that await. Technicians, stage managers, wardrobe and flymen share insights into their job making the panto magical from their different crannies of the theatre.
The incredible access all areas tour will take visitors to backstage areas of the theatre never seen by the audience; stand on stage looking out to a full auditorium, go down to the orchestra pit or up to the fly-floor and historic paint frame, or wander through to the stars dressing rooms. Or simply take time to enjoy the beautiful foyers, bars and auditorium which normally are the backdrop to a performance but the interior architecture serves as entertainment in its own right when you have time to take in the intricacies of it.
The tour has been designed by professional photographer based in Edinburgh, Tom Duffin who has incredibly kindly donated his time and skills to Capital Theatres for this remarkable adventure.
There is the opportunity to donate during the tour which is a donation to the Capital Theatre's emergency appeal.
Kate Smith, Director of Development at Capital Theatres said: We know that thousands of people are missing their annual trip to the King's and we cannot replace their panto experience this year, but in conversation with Tom we realised we could open up the theatre in a way which has never been done before and offer our audiences and the local community the opportunity to have a very rich and different theatre experience this Christmas."
Tom Duffin said: "The skills and techniques we've developed for immersive experiences was a perfect fit for the King's. My family has been going to the King's panto for 4 generations, so the challenge was to create something that was a cross-generational mix of nostalgia, belly laughs and surprising new discovery. What was a fantastic added benefit was the genuine enthusiasm from the King's staff who revelled in telling their stories from behind, below and way, way above the stage."
www.capitaltheatres.com/kings-future/kings-theatre-360-tour
THE MEANING OF BRITISH CHRISTMAS: BRUSSELS SPROUTS AND TIME WITH FAMILY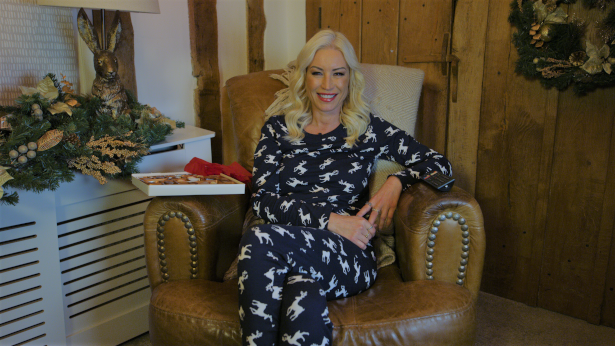 Brits value Christmas dinner and time with family above all at Christmas
Brits looking ahead to a Christmas like no other
THE NATION'S heart is truly reached through its stomach, according to new research, which has revealed Britain's most treasured Christmas moments.
A survey of 1,000 UK adults carried out by One4all Gift Cards has explored what makes Christmas special for Brits and reveals that turkey and brussels sprouts and spending time with family are the nation's top priorities on December 25th.
The only thing that trumped spending time with family (27.7%) was tucking into Christmas dinner (28.2%).
Watching Christmas films followed in third place in the list of Britain's favourite Christmas moments, with 22.9% of the vote – narrowly followed by opening presents (22.8%).
Bah humbugs look away – as listening to Christmas hits old and new followed in fifth place (20.9%).
Decorating the Christmas tree, wrapping presents, getting together with friends, going to Christmas markets and Christmas shopping rounded off the top 10.
There's no doubt Christmas 2020 will be very different to others celebrated, and the research shows Brits are speculating as to what that might look like.
When asked what Christmas activities they would miss most this year if lockdown restrictions are not eased, social occasions were top of the list with 1 in 4 (25%) Brits saying they'd miss getting together with family the most and more than 1 in 5 (21%) claiming they'd miss meeting up with friends.
An additional 16% of adults also say they would miss not being able to visit Christmas markets or going for Christmas drinks at the pub with friends.
But there is an unexpected silver lining for some cheeky Brits, who confessed they wouldn't mind missing out on having to wear Christmas jumpers, eat mince pies or attend the school nativity play.
The data also revealed the key part our parents play in our Christmas memories – as the average Brit believes their fondest Christmas memories took place when they were just 13 years old.
The research also found that of everyone in our lives, our fondest Christmas memories were made with our parents (27%), followed by our children (14.8%) and our partners (6.9%).
Watch Denise Van Outen recreate the nation's favourite Christmas memories here: https://we.tl/t-deOGGnup1t
Aoife Davey, Senior Marketing Director at One4all Gift Cards, comments on the findings: "Clearly the true meaning of Christmas is alive and well in Britain – as Christmas dinner, often enjoyed with loved ones, and time spent with family, topped the list of our favourite Christmas memories. With things up in the air as to what we will be allowed to do this year, people are naturally reflecting on the things they love and value the most about 25th December.
"There is no definitive answer yet as to which ways Christmas might look different this year – if there are changes, it will be more important than ever before to reach out to any family and friends you aren't able to spend time with during the Christmas period, to let you know you're thinking of them. Sending cards and gifts in the post and making phone calls or video calls are all great ways of showing our loved ones we care, even from afar."
The One4all Gift Card be spent in more than 55,000 stores across the UK and can be loaded with anything from £10 to £120. It is easy to buy, even when restrictions are in place, from your local Post Office, in essential shops such as Tesco, Morrisons and Co-op stores nationwide, as well as online at one4ll.com
For more information, please visit one4all.link/christmas.
British Adults' Top 10 Favourite Christmas Moments:
Christmas dinner (28.2%)
Spending time together with family (27.7%)
Watching Christmas films (22.9%)
Opening Christmas presents (22.8%)
Listening to Christmas music (20.9%)
Decorating the Christmas tree (18.5%)
Wrapping Christmas presents (13.5%)
Getting together with friends (12.2%)
Going to the Christmas markets (11.5%)
Going for a Christmas walk (11.3%)
Curtain Call
Curtains are taking centre stage and are set to make a massive come-back in 2021. Cosy yet functional, adding curtains can create a sense of softness and luxury to any interior, whilst providing privacy and keeping light out when needed. Debbie Leigh, Design Manager at ILIV answers your most common questions and shares her tips on how to get it right.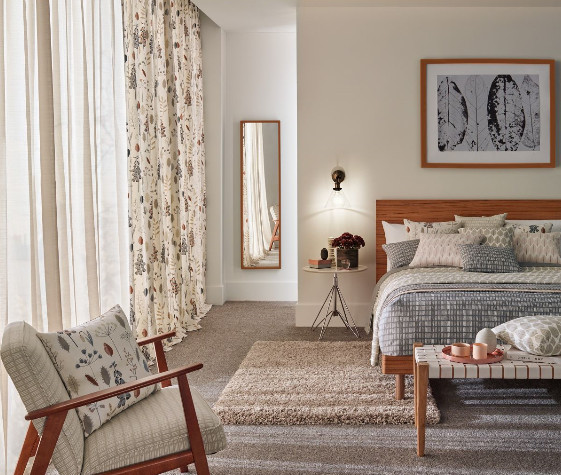 Pictured Above: Part of the Levande collection, Colourway Cameo. Chair – Ditto Clay from £22.00 per metre. Cushion on chair- Amala Cameo from £22.00 per metre. Curtain – Amala Cameo from £22.00 per metre.
Q) What should I consider before I hang my curtains?
Consider the overall look you want when deciding on your curtain length – hanging panels higher than the window will add to the sense of height in a room. Measure from the top of the window (plus the added inches of height where the curtains will hang from) to the floor. For a more traditional look, with the curtain slightly puddled on the floor, add another two or three inches to your length. For a contemporary look, have the panel fall flush with the floor.
Good quality, lined curtains are worth the investment – they are suitable all year-round offering temperature control and privacy. Black out and thermal linings are great for bedroom curtains as they help to keep the room warm, increase energy efficiency and block out unwanted light.
Look for fabrics suitable for drapery – this will ensure the curtains hang beautifully with fullness. Try picking out your favourite pattern for the curtains as these will make the biggest impact in your home. You can then accessorise using scatter cushions in fabrics from the same collection to ensure the colours and patterns all coordinate nicely together.
Always order curtain fabric samples. This is a must! Curtains are an investment and can change the look of a whole room- so make sure you get it right.
Q) Do you have a quick and easy step by step guide on how to hang curtains?
Measure, measure measure! The first step to all DIY tasks is to gather all the tools you need and then measure, measure measure! Measure your windows to make sure you get the correct size curtains and pole. To determine the length of the pole, measure the width of your window and add between eight to twelve inches. Measure from the spot you plan to hang the rod (usually four to six inches above the window) to the floor to figure out the length of the curtains. Add more length if you want your curtains to puddle on the floor.
Install Brackets. Mark using a pencil and then drill holes for your brackets. Each bracket should be placed at the height you previously determined and about four to six inches from the edge of the window frame. Check to make sure your pencil marks are level otherwise the entire window treatment will be wonky. Screw in the brackets using a drill (If you have plaster walls or an especially heavy curtain or rod, ensure you have the correct fixings and wall plugs).
Q) What is the proper height to hang curtains?
This is very much dependent on the overall look you want to achieve but in the majority of cases, the fabric should always fall to or 'kiss' the floor.
For a romantic or traditional look you could consider drapes that puddle a couple of inches on the floor. However, you do need to consider the potential of them getting a little grubby at the bottom.
Most importantly, avoid your curtains stopping a couple of inches above the floor. Not only does it look like you've got the measurements wrong, but it can also make the ceilings look lower.
Q) What are your top tips for hanging curtains
Don't scrimp on curtains, they can make or break an interior scheme. They need to be full and fabulous to create impact.
Extend the curtain pole beyond the width of the window- This allows more light into the room and makes a room feel larger.
Always press or steam the curtain to remove any folds or wrinkles.
Hang the curtains high for a professional-looking window treatment. There is nothing worse than curtains that don't touch the floor- its like wearing trousers that are too short! This will instantly give your room an illusion of extra ceiling height which in turn feels very luxurious. Ideally the pole or track should be positioned a minimum of 4 inches and a maximum of 12 inches above the top of the window.
For drapes to look full, the panels should have a combined width of at around 2.5 times the window.
DR BECKMANN HELPS GIVE DOGS A CHRISTMAS DAY DINNER
CLEANING EXPERT TEAMS WITH MANCHESTER & CHESHIRE DOGS HOME ON CHRISTMAS CAMPAIGN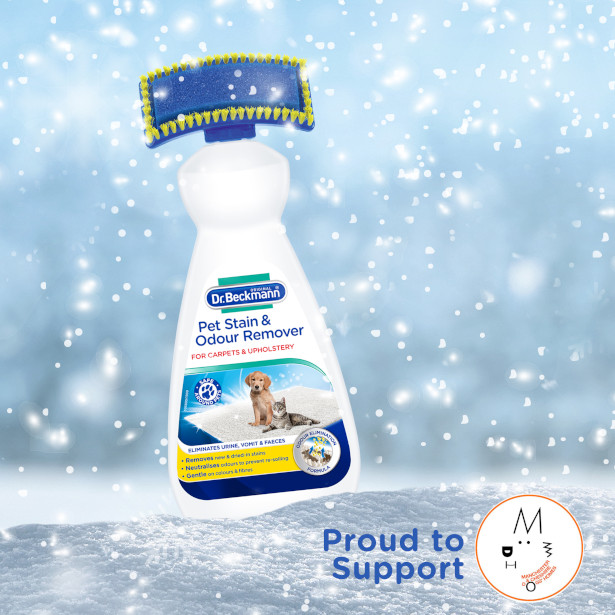 The cleaning expert is pledging to donate one Christmas dinner* to a dog in need for every bottle of its Dr Beckmann Pet Stain & Odour Remover sold throughout December.
Dr Beckmann, who has recently issued top cleaning tips for pet owners during lockdown has partnered with Manchester & Cheshire Dogs Home as their inaugural Christmas appeal to give as many rescue dogs as possible a hearty meal on December 25th.
Manchester & Cheshire Dogs Home have launched their annual Dogs Christmas Dinner campaign, where pet lovers are encouraged to donate £1 to buy a rescue dog a Christmas dinner on Xmas day, the slap-up meal consists of turkey, pigs in blankets and all the trimmings for our furry friends.
Susan Fermor, spokeswoman for Dr Beckmann – the makers of the new Pet Stain & Odour Remover, said: "We love our pets here at Dr Beckmann and there's no doubt that this year has been tough, but it's been especially tough on dogs looking for their forever home and we wanted to ensure that they have the best possible feast on Christmas Day.
"We are proud to support Manchester & Cheshire Dogs Home through sales of our Pet Stain & Odour Remover, knowing that households across the country will be kept stain free alongside helping to feed rescue dogs is something that is very important to us as we enter the festive season."
On teaming up with Dr Beckmann, MCDH Cheshire Branch Home Manager, Anna Stansfield said, "We're thrilled that Dr Beckmann has chosen to support our annual Xmas Dog's Dinner appeal, one pound really does go a long way in ensuring our furry friends have just as good a feast as we'll have on Christmas Day!
"We know this year has been hard for many and we're very grateful for all the support across the region and from our friends at Dr Beckmann."
Dr Beckmann Pet Stain & Odour Remover is available instore now at wilko, B&M, Home Bargains and online at dr-beckmann.co.uk
To donate a Christmas dinner directly to Manchester & Cheshire Dogs Home visit > www.justgiving.com/campaign/dogsdinner
*minimum donation of 300 dinners
For the caffeine lover:

Keeping liquids hot for up to 5 hours (300 ml) or nine hours (500 ml) and cold for 11 hours (300 ml) or up to 18 hours (500ml), Kambukka's leading thermal mug, the Etna, is the perfect accessory for those who can't do anything in the morning without a coffee attached at all times. Kambukka has also recently launched a loose leaf tea mesh accessory, specially designed for Kambukka's entire thermal Etna range- it's compatible with over 20 designs so tea lovers can enjoy loose leaf tea in a mug that fits their personal style!
The Etna range starts at £26.90 for 300ml size available at www.kambukka.com/uk/shop/coffee-and-tea-mugs/etna
Tea mesh mechanism is £6.90 available at www.kambukka.com/uk/shop/tea-mesh?id=111
For the foodie:
Kambukka' BORA food jars are designed to be smart; with an air vent to release pressure and steam, enabling safe opening and a 100% leak-proof lid. The BORA comes in six stylish designs, with matching water bottles available too, ideal for a friend with a busy lifestyle or who loves meal prepping.
The BORA range starts at £34.95 for 400ml size available at: www.kambukka.com/uk/shop/food-jar/food-jar
For the fashionista:
Kambukka provides the perfect accessory for your fashion-forward friend, coming in a range of pretty patterns and sizes. A strong nature theme underpins the new designs, with Sea Jellies available in Elton Insulated and Reno and Neon Koi also available in Reno. You can even match your Etna or Reno bottle to your BORA food jars to take your coordination up to the next level. Not forgetting functionality, the insulated bottles keep liquids hot for up to nine hours and cold for 20 (Reno 500ml). Perfect for the gym, a work commute or as an extension of a fabulous outfit, these designs provide practicality and style all in one.
Kambukka's matching products available at: www.kambukka.com/uk/
For the fitness enthusiast:
With industry first technology, Kambukka's water bottles provide ideal functionality for those wanting to keep hydrated on the go. The Elton bottle has a 3 in 1 lid with a 'push', 'always open' and 'locked' position, which enables a smooth drinking experience in every situation and is 100% leak-proof – perfect for an active lifestyle, whilst the Reno is a trendy, easy-to-use bottle with exotic patterns to choose from. The Lagoon with its drinking spout and straw, is a favourite of kids, sport addicts and drivers.
Kambukka's water bottles start at £10.99 for the Reno 500ml at www.kambukka.com/uk/shop/reno-kids
For the little ones:
Kambukka has a specialised children's range which is 100% leak-proof, meaning no more school bag spillages. The spout lid enables an easy drinking experience and the range of cute patterns means kids will be able to stand out in the playground. And it's good news for parents too, the bottles are dishwasher friendly enabling quick cleaning ready for a new day of adventures!
Kambukka's kids' range starts at £15.95 for the 400ml Lagoon available at www.kambukka.com/uk/shop/kids-teens-bottles/lagoon
All Kambukka products are currently available online at www.kambukka.co.uk, with some of the collection available at Debenhams and Selfridges.
The Institute of Art and Ideas have released an IAI annual subscription as a Christmas Gift this year.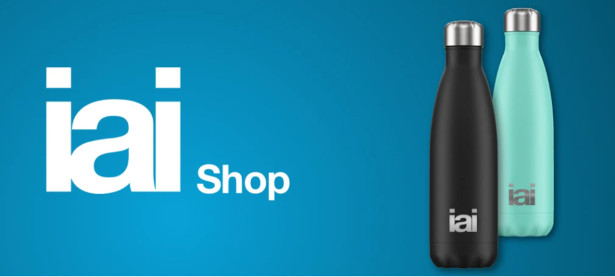 Give the gift of big ideas this Christmas season with an IAI annual subscription. A perfect Christmas present for those who want to be at the cutting edge of ideas whether their interests are in science, politics, the arts or philosophy. An IAI subscription includes access to weekly releases of debates, talks, podcasts and articles, as well as a library of 3000+ videos, articles and courses from the world's leading thinkers on IAI.TV, as well as fortnightly live events and debates. When you purchase an IAI Gift Subscription, a Christmas gift envelope and specially designed card will be sent to you containing the subscription activation details for the recipient. Alternatively, you can arrange for it to be delivered directly to the recipient at another address.
You can find a link to the site and shop here: shop.iai.tv
CELEBRATE VEGANUARY WITH PLANT-BASED BAKES FROM BARBURY HILL
Veganuary is just around the corner, but vegan certainly doesn't have to mean virtuous. Specialist online food and drink platform Barbury Hill is celebrating Veganuary in the sweetest of ways by championing independent British bakers, helping you to discover delicious award-winning products – rarely seen on the high street – and have them delivered straight to your door. Order direct from www.barburyhill.com
BARBURY HILL INTRODUCES BAKED BY BETH
Introducing Baked by Beth, a one-woman show who lovingly hand makes all of her indulgent plant-based products using the best quality products, each decorated with hand-pressed flowers, fruits and herbs to create edible works of art. Not only are they vegan, but they're gluten & refined-sugar free too!
Fudgy, indulgent and moreish, choose from a range of goodies including the plant-based brownie or opt for a delicious raw bar delivery, with flavours including salted caramel, the seasonal chocolate, orange and dates or mix and match to create the perfect tea-time treat or gift for vegan and non-vegans alike. Each box of six costs £15.
SLAB BAKERY
If all of that doesn't satisfy your sweet-tooth, customers can also order a rich, earthy chocolate beetroot cake from SLAB Bakery for £16, which can be ordered vegan or gluten free to suit all needs.
Barbury Hill – celebrating the best of British vegan bakes, delivered direct to your door.
Order online from www.barburyhill.com for UK nationwide delivery.
Barbury Hill
www.barburyhill.com
hello@barburyhill.com
I @barburyhill | F @barbuyhillfoodanddrink | T @BarburyHill
Long Shot Drinks: The Perfect Festive Tipple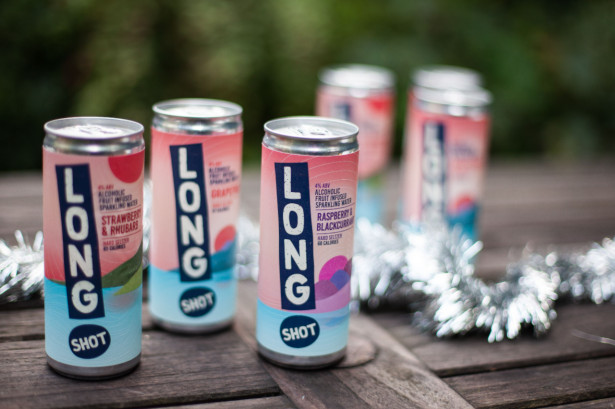 Long Shot would like to spread a little festive cheer with its three brilliant flavours; Strawberry & Rhubarb, Grapefruit, and award-winning Raspberry & Blackcurrant. They are offering a FREE gift wrapping service with any order this Christmas season.
Founded by Hugo & George in early 2020, Long Shot is one of the first Great British brands to take the sector (which is mostly dominated by American transplants) by storm, culminating in a crisp, flavoursome, and home-grown hard seltzer. In fact, nearly all of Long Shot's ingredients are sourced from within 20 miles of their Herefordshire manufacturer. And because they are made with real fruit juice, they come out the colour of the fruits. Keeping it local and fresh!
Long Shot is a sessionable 4% ABV, Gluten Free, suitable for vegans, low sugar, less than 70 calories per can, and keto friendly.
Last delivery date for Christmas:
From Long Shot direct: Friday 18th December
From Amazon: Monday 21st December
The Gift for Foodies: A Cherry Tree Hamper
The Cherry Tree has been producing the finest Chutneys, Preserves, Cheese and Marmalades and flavours to excite tastebuds everywhere since 1997. All of The Cherry Tree's products are hand-cooked in small batches, using only the best ingredients and following traditional recipes. With over 70 years of combined experience, trained by a fourth generation master preserve maker, they blend traditional methods with contemporary flavours to create a truly unique taste experience.
The Cherry Tree Hampers – the All Day Favourites Selection (£35) and the Ultimate Selection box (£55) – are just two of their fantastic gift selection for Christmas this year. The full range can be found here: https://www.cherrytreepreserves.co.uk/collections/gifts.
Last delivery date for Christmas:
Midnight, Monday 20th December
The Gifts for Spirit Lovers: Pink Marmalade & Bottle Shop
Pink Marmalade, a small-batch colour changing craft gin, for your Christmas Drinks Guide. For the festive season, they have launched the Pink Marmalade Festive Box (£55) which is a wonderful hamper for gin fans and includes:
1x 50cl Pink Marmalade Gin
4x Fever Tree tonic waters
1x jar of Gin infused marmalade
2x Pink Marmalade copa glasses
1x Christmas garnish bag
1x box of Lindt salted caramel truffles
1x oil burner, 1x tealight, 2x grapefruit scented wax melts
2x exclusive cocktail recipes
and a Christmas card
Pink Marmalade is a gorgeously smooth and deliciously citrus premium colour changing gin, made with a 100% natural spirit, and featuring 13 botanicals including fresh grapefruit zest, liquorice root, and chamomile.
Last delivery date for Christmas:
Tuesday 22nd December
To brighten up everyone's Christmas this year, how about CHRISTMAS IN A BOTTLE, CRANBERRY GIN or some DAMSON GIN LIQUER to get the party started from handmade bottled cocktails and infusion specialists – Bottle Bar and Shop?
All cocktails are created, mixed and bottled by Xhulio and Natalie, husband and wife team at their shop in Catford. Xhulio is a mixologist and has worked in the industry for the last 20 years. He has managed all the bars at Sketch, The Royal Opera House and South Bank Centre to name a few.
NO additives, no fancy stuff – just delicious cocktails and infusions.
SO … for indulgent and utterly delicious booze-based gifts to keep Christmas well-oiled, we have –
CHRISTMAS IN A BOTTLE COCKTAIL (available now, from £17) – Infused with festive spices for over 8 weeks, Natalie and Xhulio are proud to present a carefully handcrafted cocktail bursting with flavour
CRANBERRY GIN (available mid-November, from £19) – handmade in house by infusing their signature gin with cranberries to create a smooth and fruity taste
DAMSON IN LIQUER (available now, from £17) – Rock Rose gin infused with fresh English damsons, handmade and carefully crafted – no added sugar, no flavours, no additives
SIGNATURE GIFT SETS (3x10cl, from £25) – a selection of Natalie and Xhulio's best handcrafted cocktails – you can mix and match to create your unique gift set with personalised message
Plus stocking fillers and Christmas Day Booze hampers!
Last delivery date for Christmas:
Sunday 20th December
For the Person with Everything: Eat ByChloe Gift Card
Why not treat someone you love (including yourself) to some plant-based deliciousness this winter in the form of a by Chloe. gift card? Whether you're fully vegan, or just wanting to enjoy some more plant-based dishes in your life, there is something for everyone at By Chloe, with menu highlights including quinoa tacos; mac n' cheese; pesto meatballs; Kale Caesar salad, and the infamous guac burger served with a healthy dose of air-baked fries. By Chloe also serves up a mean brunch, featuring The Early Bird (scrambled tofu, spinach, maple sausage, walnuts, market greens and 7-grain toast) and AB&B Toast (raw almond butter, banana and pure maple on 7-grain toast) – just to name a few!
Last delivery date for Christmas:
Christmas morning to arrive in their inbox just in time for the presents to be unwrapped…
For the Oenophile in your life: Sorrel
The Sorrel Wine Team, led by Sommelier Alex, have worked hard to create an edited selection of wines to enjoy at home reflecting the best of the Sorrel cellar with familiar names alongside new discoveries. Details on which wines they have chosen can be found here. These wines offer great value at their price point and perfect to be enjoyed at home or sent as a gift for someone you can't raise a glass with this year.
Also included in two of the cases is Chef Steve Drake's miso fudge; beautifully sweet with a slight saltiness from the miso, it offers a supercharged hit of umami that's perfect at the end of a meal. And because no Sorrel experience is complete without a Difference Coffee – considered amongst the world's very best – included is their Discovery Pack containing two (Nespresso-compatible) capsules of Jamaica Blue Mountain and two Panama Geisha.
The cases can all be ordered on the Sorrel website and can be sent Next Day Delivery throughout the UK. Delivery is £12. Visit the Gift Voucher section of the website, choose TREAT which will take you to a dropdown menu with the wine selections. You have the option to include a gift message.
Last delivery date for Christmas:
Friday 18th December
For the Health Lover: Simply Seedz
Simply Seedz only have 100% natural ingredients. Very low in sugar content. Fully vegan, dairy free and supports your heart and gut health. Range of porridges in delicious flavours including Apple & Cinnamon and their Great Taste Award winning date & apricot; dark chocolate & ginger and more.
Their range of Christmas hampers are the ideal package for the conscious foodie. Choose form the Gluten Free Chirstmas Hamper, Breakfast Christmas Hamper and more.
They also have award-winning tasty seed pots for healthy snacking on the go – Herb Flavoured Mediterranean Baked Pumpkin Seedz.
Last delivery date for Christmas:
Sunday 20th December
BumbleZest is an independent drinks range created by husband and wife team Emily and Dan, which was dreamt up in their South London kitchen. You can now find them, in Whole Foods, As Nature Intended and Planet Organic, as well as online at Holland & Barrett, Selfridges & Co and Ocado.
Great for cocktail mixing they have a delicious light CBD tonic and 3 sparkling waters (Yerba Mate Mocha Coffee with a hint of lemon; Ginger and turmeric with CBD; Rosemary, thyme & lavender plus a range of wellness shots that can be bought together for the perfect wellbeing concise gift this Christmas.
BumbleZest Winter Wellness Shots Range:
REVIVE + RESTORE – Ginger, Turmeric, Collagen (from wild FISH), Half a Lemon, Black Pepper, Cinnamon, Drop of Honey
DETOX + DEFEND (v) – Apple Cider Vinegar, Milk Thistle, Activated Charcoal, Half a Lemon, Cayenne Pepper, Cinnamon, Drop of Maple
CALM + COMFORT (v) – Lavender, CBD (12mg), Spirulina, Half a Lemon, Mint, Chamomile, Cinnamon, Himalayan Salt, Drop of Maple
PROPEL + PROTECT (v) – Matcha, Mooring, Ginseng, Half a Lemon, Mint, Vanilla, Cinnamon, Drop of Maple
MIND + MOOD (v) – Rosemary, Thyme, Dragon Fruit, Half a Lemon, Mint, Aronia Juice, Cinnamon, Himalayan Salt, Drop of Maple
Last delivery date for Christmas:
Sunday 20th December
British icon, Vinnie Jones, to show Brits that there should be no messing about when it comes to Christmas!
Like Vinnie, Brut is a brand that doesn't mess about with simple, straightforward products – nothing else. With prices starting from just £2 – Brut is the perfect stocking filler for a loved one this Christmas!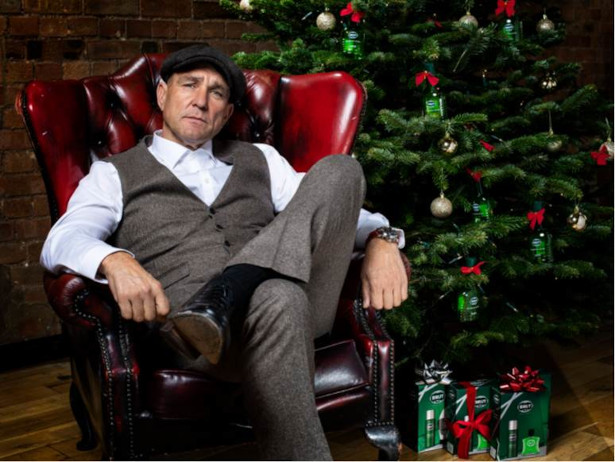 Brut knows that there is more to life than smelling good, so this Christmas it's encouraging the nation to remember the Brut from yesteryear, a product that gets the job done with no faffs, frills, or funny business!
Vinnie says:
Get your tree up – In my mind, the only Christmas decoration you need is a tree. Leave all the other toot in its box. Add a bit of tinsel, couple of baubles, sorted. And don't even think about getting it up before December 1st.
Get the gifts in – Christmas lists get longer every year, but I don't have time to trawl the shops for something fancy. All the blokes in my life get a Brut gift set. Smells good, looks good, gets the job done.
Bag it up – Gift wrapping gets on my last nerve. All the bows and ribbons take hours to wrap, and hours to get into. Cut out all the funny business and just get a gift bag.
Prep your Meat & Veg – No one wants to spend their Christmas morning slaving away over the oven, so don't be numpty, get your prep work done the night before.
Call the family – I don't have time to call every Tom, Dick, and Harry on Christmas Day, and with the state of things at the minute, who knows who we'll have round the table. So cut the faff and get everyone on one call together. Simple.
For more information on where you can buy the range visit: www.bruteurope.com/uk
THE MEANING OF BRITISH CHRISTMAS: BRUSSELS SPROUTS AND TIME WITH FAMILY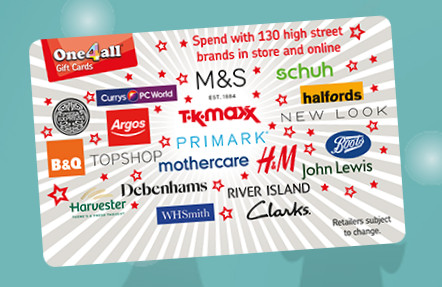 Brits value Christmas dinner and time with family above all at Christmas
Brits looking ahead to a Christmas like no other
THE NATION'S heart is truly reached through its stomach, according to new research, which has revealed Britain's most treasured Christmas moments.
A survey of 1,000 UK adults carried out by One4all Gift Cards has explored what makes Christmas special for Brits and reveals that turkey and brussels sprouts and spending time with family are the nation's top priorities on December 25th.
The only thing that trumped spending time with family (27.7%) was tucking into Christmas dinner (28.2%).
Watching Christmas films followed in third place in the list of Britain's favourite Christmas moments, with 22.9% of the vote – narrowly followed by opening presents (22.8%).
Bah humbugs look away – as listening to Christmas hits old and new followed in fifth place (20.9%).
Decorating the Christmas tree, wrapping presents, getting together with friends, going to Christmas markets and Christmas shopping rounded off the top 10.
There's no doubt Christmas 2020 will be very different to others celebrated, and the research shows Brits are speculating as to what that might look like.
When asked what Christmas activities they would miss most this year if lockdown restrictions are not eased, social occasions were top of the list with 1 in 4 (25%) Brits saying they'd miss getting together with family the most and more than 1 in 5 (21%) claiming they'd miss meeting up with friends.
An additional 16% of adults also say they would miss not being able to visit Christmas markets or going for Christmas drinks at the pub with friends.
But there is an unexpected silver lining for some cheeky Brits, who confessed they wouldn't mind missing out on having to wear Christmas jumpers, eat mince pies or attend the school nativity play.
The data also revealed the key part our parents play in our Christmas memories – as the average Brit believes their fondest Christmas memories took place when they were just 13 years old.
The research also found that of everyone in our lives, our fondest Christmas memories were made with our parents (27%), followed by our children (14.8%) and our partners (6.9%).
Watch Denise Van Outen re-enact the nations favourite Christmas moments
Aoife Davey, Senior Marketing Director at One4all Gift Cards, comments on the findings: "Clearly the true meaning of Christmas is alive and well in Britain – as Christmas dinner, often enjoyed with loved ones, and time spent with family, topped the list of our favourite Christmas memories. With things up in the air as to what we will be allowed to do this year, people are naturally reflecting on the things they love and value the most about 25th December.
"There is no definitive answer yet as to which ways Christmas might look different this year – if there are changes, it will be more important than ever before to reach out to any family and friends you aren't able to spend time with during the Christmas period, to let you know you're thinking of them. Sending cards and gifts in the post and making phone calls or video calls are all great ways of showing our loved ones we care, even from afar."
The One4all Gift Card be spent in more than 55,000 stores across the UK and can be loaded with anything from £10 to £120. It is easy to buy, even when restrictions are in place, from your local Post Office, in essential shops such as Tesco, Morrisons and Co-op stores nationwide, as well as online at one4ll.com
For more information, please visit one4all.link/christmas.
British Adults' Top 10 Favourite Christmas Moments:
Christmas dinner (28.2%)
Spending time together with family (27.7%)
Watching Christmas films (22.9%)
Opening Christmas presents (22.8%)
Listening to Christmas music (20.9%)
Decorating the Christmas tree (18.5%)
Wrapping Christmas presents (13.5%)
Getting together with friends (12.2%)
Going to the Christmas markets (11.5%)
Going for a Christmas walk (11.3%)
We're orange & spice and all things nice
Introducing this Christmas's must have tipple, The Snow Globe Gin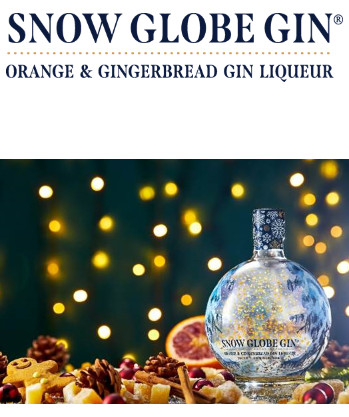 Celebrate Christmas with the new MUST-HAVE gin gift for 2020 – an indulgent Orange and Gingerbread Snow Globe Gin from Gravity Drinks.
Presented in an exquisite Italian made Snow Globe Bottle, the product contains edible 23kt gold leaf and a lamp on the base for illumination. The luxurious gin has real zesty Seville orange upfront taste with warmth from gingerbread, notes of cinnamon and dried cloves which perfectly capture the spirit of Christmas.
For an extra WOW factor, simply give the globe a gentle shake and turn on the lamp switch on the base to see the twinkling gold leaf cascade around the Christmas scene inside.
A picture containing porcelainDescription automatically generated
The Snow Globe comes in a beautiful, gold-foiled gift-box making it the ideal present for loved ones.
Add to Prosecco for a bubbly twist, with your favourite tonic, as part of a festive cocktail or simply enjoy neat over ice.
The product is 700ml, 20% alc./vol., vegan suitable and allergen free.
Available from Harvey Nichols and other selected retailers RRP £29
#letitsnowglobegin
Instagram: @snowglobegin
'TIS THE SEASON TO SPARKLE: ALDI PREDICTS RECORD SALES OF SPARKLING WINE
DESPITE LOCKDOWN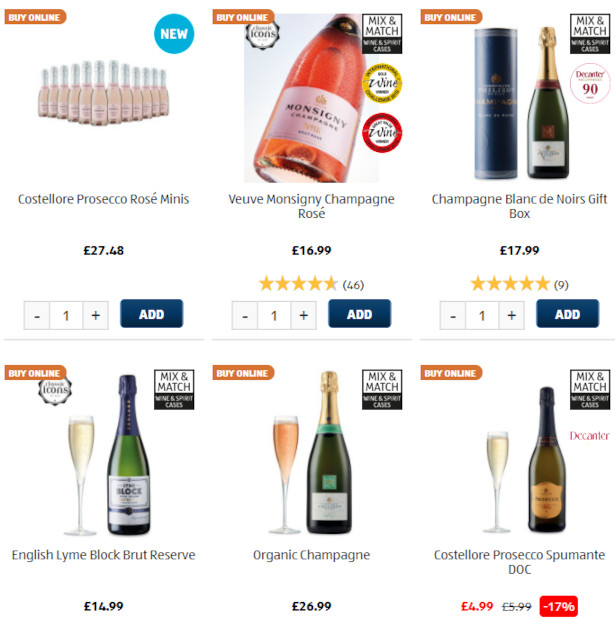 The season of raising a glass is upon us, but what is Christmas 2020 looking like for British wine shoppers? Last year, Aldi set records for selling more than 1 million bottles of fizz over Christmas. This festive season is looking considerably different, but supermarket Aldi says that bubbles will still be top of the list for many looking for a truly sparkling Christmas.
To cater for demand, Aldi has unveiled an array of quality sparkling wines at everyday amazing prices, which it believes is the ideal range to cater for this unique Christmas. Here's why:
Sparkling gifts are going to be more popular than ever
Christmas and gifting go hand-in-hand. With people having spent a considerable time apart from friends and family this year, expect to see more bottles of bubbly being sent to loved ones to raise a socially distanced toast online.
Aldi's Champagne Blanc de Noirs Gift Set (£17.99) is already flying off shelves as people start thinking about gifts for loved ones. Not only that, but it has recently been given the seal of approval by Decanter, with it being awarded 90 points in their prestigious award!
This gift set is created by Philotz & Fils, the makers behind Aldi's award-winning Veuve Monsigny Champagne Brut (£12.99), which was recently valued at double its price (£25) by wine expert, Jilly Goolden.
Home is where the toast is
Having seen an industry-wide decline in sparkling wine sales earlier in the year as people didn't feel much like celebrating, category sales are on the up as consumers warmly re-embrace bubbly[1]. More people are choosing to enjoy sparkling wine as they treat themselves at home or while enjoying food.
For those exploring new bubbles, Aldi's Prosecco Superiore Millesimato DOCG (£8.99) is the perfect tipple. A wonderfully light sparkling wine made from Italian-grown Glera grapes with fine, persistent bubbles. It has a delightfully fruit flavour, which pairs beautifully with fish.
Earlier this month, Aldi also became the first UK supermarket to sell Rose Prosecco. At just £6.49, Aldi's Prosecco Rosé DOC is the perfect affordable treat to brighten up this winter.
Size doesn't always matter, but in this case Aldi's Costellore Prosecco Magnum DOC (£13.99) is definitely worth a purchase, with it scoring 88 in the Decanter wine awards!
More than just Champagne and Prosecco
It's not just Champagne and Prosecco that Aldi is expecting to be popular during the festive season. The supermarket has added some new and exciting different varieties of sparkling wines to cater for the 25% of consumers looking to try something new[2].
Aldi is setting itself apart from other retailers with its Sparkling Vino Verde (£6.99), which is a purse-friendly alternative to other bubbly options. A rarity even wine aficionados are unlikely to have tried, this crisp sparkling wine from northern Portugal is pale lemon in colour with a fine and persistent effervescence. Elegant and tasteful, its floral notes, pear, green apple and light tropical flavours pair well with fish, white meats and pasta. Delicious!
The popular Specially Selected Crémant du Jura (£8.49) has also returned to shelves just in time for Christmas. Popular with critics and shoppers alike, this carefully aged bubbly is subtle in complexity, with flavours of apple & citrus fruits and a fresh, elegant finish.
Visit www.aldi.co.uk/c/wines/bubbles for more information on Aldi's fizz
SILENT NIGHT'S SLEEP FOR POOCHES AFTER 'PAWFECT' FESTIVE NIGHT AT THE PICTURES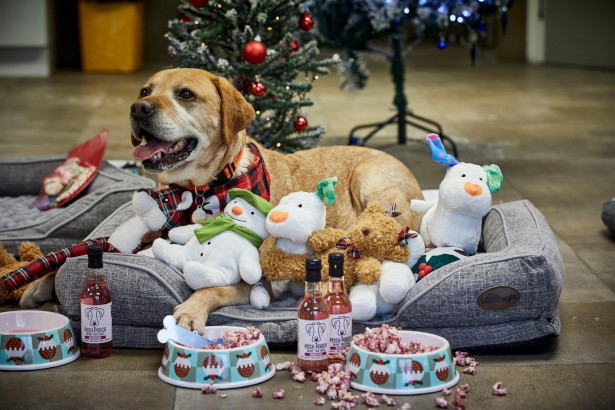 Silentnight Pet Beds celebrates partnership with Manchester and Cheshire Dogs Home with a sleepover screening of The Snowman and the Snowdog for some of the charity's four legged residents
Partnership sees Silentnight Pet Beds gift their range to the Home as and when required as the official sleep partner for the charity
Silentnight Pet Beds use the same trusted technology as Silentnight's human sleep products; meaning the rescued pooches are able to enjoy enhanced comfort and quality of sleep while waiting to meet their new forever family
Pooches at Manchester and Cheshire Dogs Home were treated to a cinema sleepover, courtesy of Silentnight Pet Beds, to celebrate the expert sleep brand and charity partnering throughout 2021.
Four legged residents, including Betty and Poppy the Pomeranians, Alania the dachshund, Babs the greyhound, Rocky the beagle, Sammy the Labrador and Olive the whippet, snuggled up for their Silentnight Pet Beds-backed sleepover, where they enjoyed snacking on dog-friendly popcorn and 'pawsecco' – all while watching every canine's favourite Christmas film, The Snowman and the Snowdog. Although, as with many a sleepover, the snacks and making mischief proved much more popular than the movie!
Silentnight Pet Beds' partnership means the charity has access to its range of pet beds whenever required throughout the year to ensure its residents get the best night's sleep possible.
A spokesperson for Silentnight Pet Beds, Hayley Chaytor, said: "Sleep is an essential part of pets' lives – and the residents of Manchester and Cheshire Dogs Homes need it more than most, particularly if they come from difficult backgrounds or have sadly been previously abandoned.
"With over seven decades of experience in creating sleep havens for humans, we wanted to make sure that our Pet Beds cater to the ideal night's slumber for the nation's four legged sleepers too – and we're proud that these products will now provide sleep solutions for the fantastic Manchester and Cheshire Dogs Home, whose staff and volunteers work tirelessly to support the recovery and rehoming of abandoned pooches."
Silentnight's revolutionary range of Pet Beds cater to both cats and dogs, whatever their individual needs. The range comprises of three collections – Ultrabounce, Airmax and Orthopaedic – and each uses the same trusted technology as Silentnight's human bedding and are available in sizes small, medium and large.
The technology works well for all four-legged friends but is especially relevant for residents at Manchester and Cheshire Dogs Home, where the dogs often have issues with their joints or mobility due to their lives pre-rescue. For example, retired or abandoned racing greyhounds often have issues such as hip dysplasia due to over exercise and will find that the features used within the make-up of the Orthopaedic beds can greatly improve their comfort levels and quality of sleep.
Silentnight's versatile Pet Bed range is available from a wide range of retailers, including Silentnight, Amazon, Argos, Very and Sleepy People.
G-Herbal – Balinese Super Supplements For Skin, Body, Vitality, Wellness & Immunity – Launches in UK 2021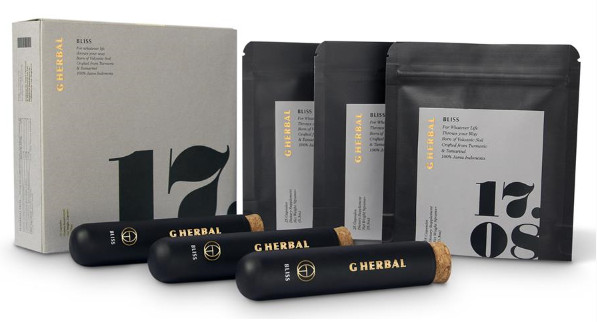 G-Herbal is a new range of Balinese super supplements derived from potent indigenous plants that provide incredible health and wellness benefits. They are set to launch in the UK in January 2021.
The targeted range of supplements are inspired by Jamu, the 1,300-year-old practice of traditional Indonesian herbal remedies taken from plants from the fertile volcanic rain forests of Java and Bali.
G Herbal has taken Jamu and applied Western scientific methods to the formulation of these ancient remedies to create a range of 100% natural super supplements with scientifically tested benefits, and the purest ingredients, traceable from farm to capsule.
We'd like you to try G Herbal pre launch, so please do send us your address and we will get a starter pack of one or more of the range over to you.
G Herbal Phials To Help Carry Your Daily Supplements Around With You
There are five targeted supplements in the range:
BODY to boost immunity, vitality and energy.
SKIN to purify from blemishes and rejuvenate appearance
BLISS to improve wellbeing and aid sleep
WOMAN to harmonise and reduce discomfort during your cycle
WEIGHT to improve digestion and reduce bloating
All these five product lines contain Indonesian herbs which are world renowned for their potent active ingredients and positive effects on the mind and body. G Herbal has harnessed that power by incorporating them into easily consumable capsules, and their formulations are the result of 10 years of research by Professor Latifah Darusman of the Biopharmaca Research Centre at Bogor Agricultural University, one of the leading experts in Indonesia herbal medicines and G Herbal's founder Philip Goosens.
The product ranges are all gluten free and non GMO (Genetically Modified Organism) and are designed for daily usage, and can be used in conjunction with each other.
The ranges come in a starter pack box with beautiful and re-usable corked phials to take your supplements with you, and then there are sealed pouches containing a month's supply to replenish when you run out.
Please let me know if you'd like to try out any of the range, there's more details on each supplement below, and high res product images can be downloaded here.
G Herbal BLISS – Starter Pack 75 Capsules (one month's supply) £40, Monthly Refill £35, Monthly Subscription £32 (minimum two month order)
BLISS improves your overall wellbeing and reduces the effects of stress on the body and mind. It elevates your mood and energy levels as well as assisting in maintaining restful sleep.
The key active ingredients of Bliss are:
Curcuma Domestica – (Turmeric) Curcumin boosts levels of Brain-Derived Neurotrophic Factor (BDNF) a type of growth hormone in your brain. Low levels of BDNF are linked to depression and Alzheimer's. Studies have shown curcumin supplements can also improve memory, and there is evidence they boost serotonin and dopamine neurotransmitters. Scientists now believe it may delay Alzheimer's and various degenerative brain conditions.
Tamarindus Indica – contain high levels of potassium and magnesium which can help reduce blood pressure and have anti-diabetic effects. Polyphenols are also present which have antioxidant and anti-inflammatory properties and can help regulate cholesterol.
How It Works:
G Herbal BLISS contains one of the world's most prolific natural brain food supplements – Javanese Turmeric. It has been scientifically proven to boost levels of BDNF growth hormone in the brain which boosts seroroning and dopamine – the happiness transmitters. The blend also contains antioxidants that reduce blood pressure so it works to uplift mood and reduce stress at the same time
G Herbal BODY – Starter Pack 75 Capsules (one month's supply) £40, Monthly Refill £35, Monthly Subscription £32 (minimum two month order)
BODY improves immunity, vitality and energy. It optimises your body to be the best possible version of you and helps maintain the functions of the whole body including better mental ability.
Key active ingredients are:
Curcuma Xanthorrhiza – Javanese Turmeric – the original Javanese super supplement. This bioactive anti-inflammatory anti-oxidant helps your body fight foreign invaders at a molecular level. It boosts your Brain-Derived Neurotrophic Factor (BDNF) a growth hormone in your brain, improves the lining of your blood vessels, which in turn lowers the risk of heart disease. There is evidence for its effectiveness in reduction of some cancers, Alzheimers, depression, and arthritis.
Centella Asiatica – Calms inflammation, speeds wound healing, stimulates new cell growth.
Morinda Citrifolia extracts are said to stimulate T cell counts which play a key role in our bodies' immune response.
How It Works
With regular usage our supplement helps boosts the body's natural immune-response, and helps the body rebuild itself from harm. It also provides greater mental clarity and energy.
G Herbal SKIN – Starter Pack 75 Capsules (one month's supply) £45, Monthly Refill £40, Monthly Subscription £36 (minimum 2 months)
SKIN helps to maintain a healthy dermis, and improves collagen production for a more youthful appearance. It also promotes great skin elasticity and helps reduce scarring and can prevent acne.
The active ingredients in SKIN are:
Garcinia mangostana (Mangosteen) pericarp extract – high anti-microbial activity against acne bacteria, also antioxidant and anti-inflammatory
Centella asiatica (Gotu Kola) herba extract – Calms inflammation, speeds wound healing and stimulates new cell growth.
Curcuma xanthorrhiza (Temulawak) rhizoma extract – potent antioxidant and anti-bacterial properties against Propionibacterium acnes and also inhibits hyper pigmentation problems.
How It Works
G Herbal SKIN prevents the growth of bacteria that cause acne and promotes new cell regrowth to repair scarring and boost collagen to plump skin and reduce lines and wrinkles. Take 2 capsules in the evening after a meal.
G Herbal WOMAN – Starter Pack 75 Capsules (one month's supply) £43, Monthly Refill £38, Monthly Subscription £34 (minimum 2 months)
WOMAN is formulated specifically for women's health these supplements are taken in harmony with the monthly cycle. They help provide relief from pain and nausea and can also reduce and better regulate your period.
The active ingredients in WOMAN are:
Curcuma Domestica rhizoma extract – Improves gastrointestinal balance, protects from inflammation and accelerates healing
Tamarindus Indica fructus extract – prevents nausea, breast inflammation
Blumea balsamifera folium extract – prevents menorrhagia (heavy periods)
Quercos Infectoria Galls extract – prevents Candida infections
How It Works
G Herbal WOMAN works to improve the body's ability to prevent inflammation before, during and after your monthly cycle. It also helps reduce heavy periods, nausea and any infections.
G Herbal WEIGHT – Starter Pack 75 Capsules (one month's supply) £45, Monthly Refill £40, Monthly Subscription £36 (minimum 2 months)
WEIGHT Improves gut health and digestion, making you feel lighter and less bloated. Rich in antioxidants, it stimulates and improves weight loss.
The active ingredients in WEIGHT are:
Curcuma xanthorrhiza (Temulawak) rhizoma extract – traditionally utilized for a range of illness including liver damage, hypertension, diabetes, and cancer.
Garcinia cambogia (Malabar tamarind) fructus extract – the active ingredient in the fruit's rind, hydroxycitric acid or HCA, blocks an enzyme which your body uses to make fat. It also raises levels of the brain chemical serotonin, which may make you feel less hungry. Also research has shown it can lower LDL cholesterol levels.
Camellia sinensis (Green Tea) folium extract – boosts metabolism and immune system, regulates blood sugar and blood pressure, prevents ulcers and controls inflammation. It has also been seen to lower cholesterol, prevent heart disease, osteoporosis and blood clots.
How It Works
G Herbal WEIGHT boosts the metabolism whilst at the same time blocks the body's ability to lay down fat. At the same time the supplement assists with digestion and controls inflammation and bloating after a meal. Take 2 capsules daily, 1 in the morning & 1 in the evening after a meal.
LAST MINUTE CHRISTMAS
GIFT GUIDE


Full of genius ideas for him or her that'll be delivered just in time!
Its not too late to find the perfect Christmas gift and what better way to gift them a memorable present than a wide range of UK experience gifts to save the day? From experiencing pure pampered bliss with one of our many relaxing spa experiences to going for something a bit different and being your own bartender for the afternoon where you'll shake, stir and sip your way through a fun-fuelled cocktail making masterclass.
See the full liost at :- www.buyagift.co.uk/christmas
Nusa Artisan Jewellery
Necklaces
Limited Edition Nusa Merpati Silver Necklace

This beautiful soft piece of Indonesian silver has been carefully fashioned in to a seamless flowing shape by a skilled Balinese artisan with many years of experience. One of our more formal pieces, this special necklace will fit comfortably on your neck and transform any outfit into something amazing.
Priced at £160 and available from Nusa.studio
www.nusa.studio/gb/product/merpati-silver-necklace/
Bracelets
NEW Kroya Silver Bracelet
Carefully handcrafted by Balinese artisans, this bracelet has deep roots in traditional Balinese culture. Inspired by the local flora, traditional swirl motif is used to craft silver buds that feature at both ends of the bracelet and the classic "dot" motif can be found on the hinge. A truly delightful bracelet that can be worn all day long.
Priced at £150 and available from Nusa.studio
www.nusa.studio/gb/product/kroya-silver-bracelet/
NEW Nusa Seminyak Silver Bracelet
Taking silver from Kalimantan, our artisan handcrafts each link in three distinctive chains, intertwining them before uniting them with a traditional Balinese clasp. A classic statement piece, this bracelet will become a modern heirloom to be passed down from generation to generation.
Priced at £230 and available from Nusa.studio
www.nusa.studio/gb/product/seminyak-silver-bracelet/
Earrings
Nusa Alamanda Silver & Gold Earrings
Silver threads and traditional granulation methods have been used to craft these beautiful earrings. The solid gold tear in the centre beautifully fuses the two precious metals to make this a perfect all day accessory.
Priced at £55 and available from Nusa
www.nusa.studio/gb/product/alamanda-silver-and-gold-earrings/
Nusa Gajah Silver Earrings
These earrings showcase the best creativity of the local Balinese silversmiths. The modern cones and the minute smooth silver dots, coupled with the traditional swirl motif is a nod to the past whilst projecting itself into the future.
Priced at £85 and available from Nusa
www.nusa.studio/gb/product/gajah-silver-earrings/
Nusa Kertas Silver & Gold Earrings
A single solid gold teardrop is surrounded by a beautiful silver granules, intricately handcrafted by Balinese silversmiths. Decades of refined skill has gone into the meticulous creation of these magnificent earrings, forming what is ultimately a one-of-a kind piece of jewellery with soft polish that will gleam at passersby.
Priced at £65 and available from Nusa
Protein Rebel
100% natural protein powders.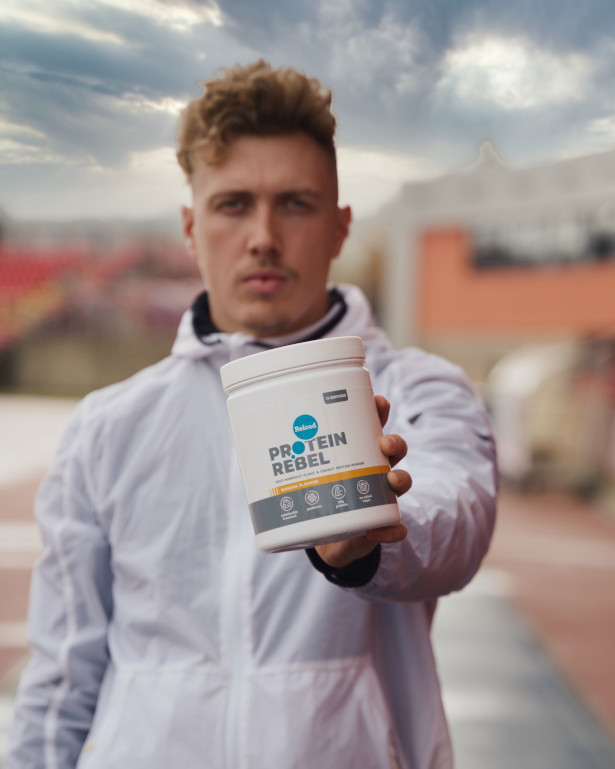 They have no added sugar and are free from dairy, gluten and soy. Protein Rebel's powders are not only natural and so great for the body, supporting fitness and health goals, they're also sustainable. For every tub bought, 1m2 of threatened habitat is saved through World Land Trust.
All powders can be mixed with milk/milk alternative or water for a shake, added to smoothies and used in baking.
Protein Rebel Reload – A high protein post-workout powder to build and repair muscle mass. Contains sustainable crickets(!) and plants as well as a natural prebiotic. European Specialist Sports Nutrition Award Winner 2020 (for most sustainable product) and Nourish Awards Winner 2020. £29.95 for 19 servings plus free delivery.
Protein Rebel Recover – Great for after endurance training to speed-up recovery. 100% vegan & natural. High protein, high carbs. Men's Fitness Recommended protein powder. £24.95 for 13 servings plus free delivery.
Protein Rebel Replace – Helps to slim down & tone up by replacing unhealthy meals and snacks. 100% vegan & natural with high protein and fibre. £29.95 for 17 servings plus free delivery.
Available to buy at www.proteinrebel.com and Amazon.co.uk.