Cold-Q is a great gift of good health for the holidays and a perfect stocking stuffer.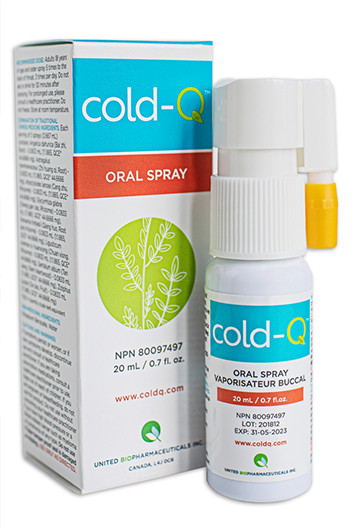 It might not be a traditional gift, but it's certainly the perfect add on to keep your readers healthy for the holidays. They are running a special Black Friday discount with coupon code RUGBY20, providing 20% off each bottle of Cold-Q
Athletes love Cold-Q, it's natural and doesn't have the harmful chemicals many of the over the counter products contain.
As if we need more viral attacks, the cold and flu season is now upon us. Healthwise, we are living in uncertain times. To help deal with the current situation, we'd like to introduce you to Cold Q. Cold-Q is an oral spray developed to help your body fight infections. It contains herbs that have been shown to possess immune enhancing, anti-inflammatory and antiviral properties.
Description
Feeling symptoms of a cold coming on? Spray Cold-Q at the very first sign of symptoms. Cold Q's unique formula of herbs which are known to possess immune-enhancing, antiviral and anti-inflammatory properties, may help your body fight the infection. Giving your body the support it needs as early as possible may help provide symptomatic relief at any stage of an attack. Cold-Q to the Res-Q.
Visit coldq.com/product/cold-q/ for more information and to order Cold-Q. Give the gift of health. Your family and friends will thank you.