Curaprox Launches New Be You Teeth Whitening Range!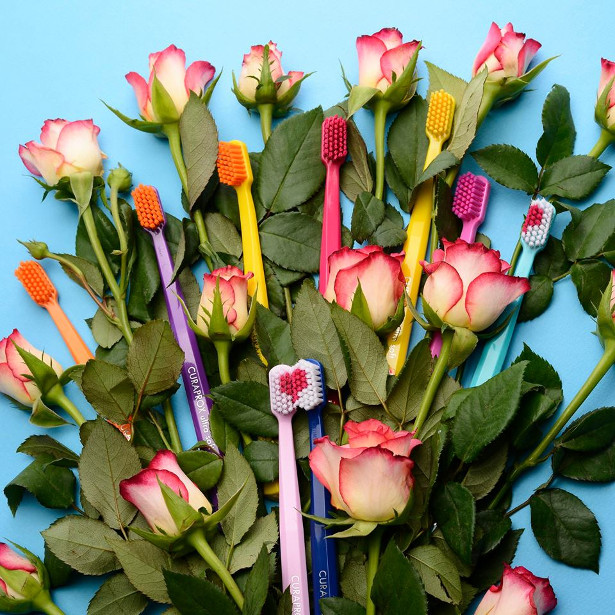 FACEBOOK | INSTAGRAM | TWITTER | YOUTUBE | GOOGLE+
Curaprox is pleased to announce the launch of its new range, Be You, six all in one whitening toothpastes, that whitens teeth, protects against decay and provides lasting fresh breath.
Containing a new and exclusive key ingredient, Glucose Oxidase, it innovatively converts to Hydrogen Peroxide when it comes into contact with the air, to deliver effective teeth whitening without wearing any enamel away ensuring teeth are healthy and naturally white.
Helping to protect against tooth sensitivity, the Be You range supports the flow of saliva, prevents the appearance of aphthae, minimises plaque and caresses the gums. Available in six sophisticated colours and flavours to suit your mood, choose from:
Rising Star – Grapefruit & Bergamot
Pure Happiness – Peach & Apricot
Candy Lover – Watermelon
Challenger – Gin Tonic & Persimmon
Daydreamer – Blackberry & Liquorice
Explorer – Apple & Aloe
Individual Toothpastes include a Be You limited edition CS 5460 ultra-soft toothbrush, helping your teeth and gums to feel amazingly clean and fresh every day.
If you want to sample all of Curaprox's Be You Toothpastes, why not try Curaprox's Be You Taste Pack which includes all six toothpastes and a limited-edition CS 5460 ultra-soft toothbrush?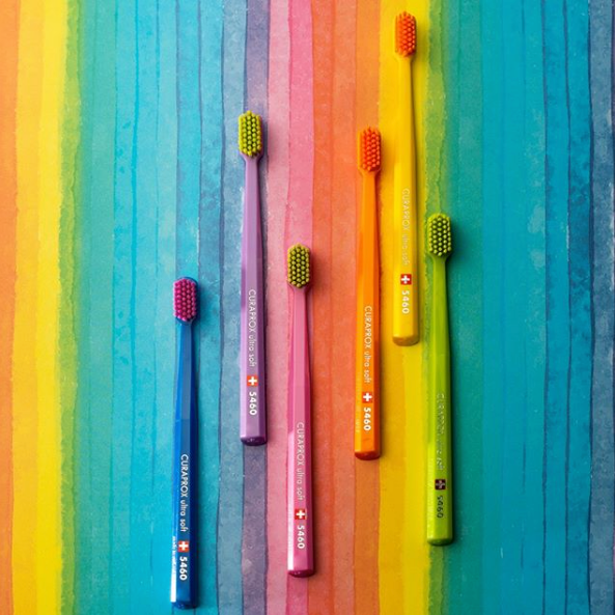 Unlike typical whitening toothpastes that contain abrasive particles and bleaching agents which erode the enamel; Be You uses all-natural ingredients, and each of the toothpastes contain tiny power pearls, which contain menthol for extra long-lasting freshness and a touch of silica for extra gentle cleaning.
A blue optical filter is also present in all six toothpastes which reduces yellow discoloration, adding to its whitening effect whilst enzymes in the formula enhance antibacterial and antiviral function, maximising oral hygiene and preventing tooth decay.
The toothpaste is complimented by the CS 5460 Ultra Soft toothbrush which has been specially designed so the Curaden filaments are packed onto its brush head offering unparalleled gentleness and efficiency. These extra fine filaments also guarantee the brush does not have an aggressive or eroding impact on the teeth without compromising on the clean, fresh feeling.
Limited Be You 90ml Toothpaste & Complementary 5460 Brush, £17.99//Available from www.curaprox.co.uk
Be You Taster Mix Pack & Complementary 5460 Brush, £17.99//Available from www.curaprox.co.uk
Benefits: • Long lasting whitening effect • Tiny power pearls, for extra cleaning and long-lasting freshness • Blue optical filter shows an instant whitened effect • Protects against tooth decay • No SLS • Contains Provitamin B5 • Complimentary ultra-soft toothbrush for effective cleaning