Dorco's flagship razor, The CLASSIC is the world's first, and only seven-bladed razor.

It has a vintage-ergonomic design which means it looks as smooth as it feels, a soft, textured bar which both massages your face and raises hair follicles to ensure a closer shave and – as you would expect – a natural lubricating strip.
FACEBOOK | TWITTER | INSTAGRAM | YOUTUBE | AMAZON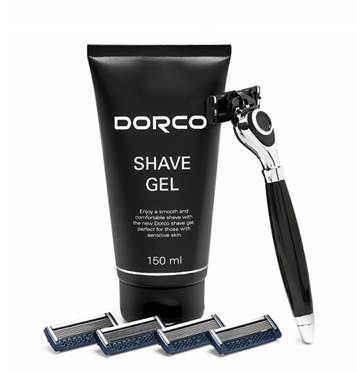 · The Dorco Classic razor is available at www.razorsbydorco.co.uk for £8.74
· Complement the ultimate shave with the Dorco Shave Gel, also available online
· The Dorco Shave Gel Kit is available for £21.27 and includes five refill cartridges.