FACEBOOK | TWITTER | INSTAGRAM
Dr.Numb, the leading topical anesthetic cream brand, joins the celebration of Tattoo Art this July 17th. For over a decade, Dr.Numb is being a topical numbing cream of choice for many tattoo artists.
As the stats show, 36% of Americans between the age of 18 and 29 have at least one tattoo. This is a pretty impressive number itself, and keeping in mind most of those who tried getting inked once, repeat this experience by getting more tattoos, it is no wonder that the number of tattoo studios is increasing day by day.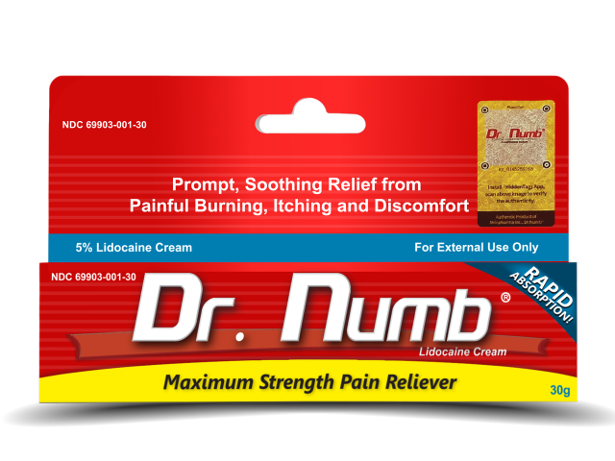 Getting the first tattoo could be a little intimidating experience, due to the potential painful sensations during the session. Dr.Numb is sharing some of the best tips to make sure the first tattoo session goes smooth and creates a pleasant memories:
● Research the artist:
This is probably the most crucial part of any tattoo creation process. Take the time and do the profound research on the Internet and Social Media, make sure you find the artist whose technique and approach suits you most.
● Have the design in mind:
Don't just copy bluntly some other people's designs: always keep in mind the personality, lifestyle and visual preferences of yourself. There might be some reference designs, but a good artist can also help modify them to make it a perfect match.
● Come prepared:
Show up in the tattoo studio beforehand, calm and relaxed. Wear comfortable clothing and ask the artists to use a numbing cream before starting a session: Dr.Numb 5% lidocaine anesthetic cream can help to block the pain signals at the nerve endings.
● Remember the aftercare:
No matter how beautiful it looks, a tattoo if is a fresh wound, and has to be treated accordingly. During at least 2 weeks after getting a tattoo, it is highly recommended to stop intensive workouts, avoid sauna and sunbathing. During the first days, make sure to apply anti-bacterial lotion on affected area, like Dr.Numb 4% lidocaine foam soap, which can disinfect the area and at the same time provide light numbing effect.
Following these simple instructions, the tattoo session will go smoothly and painlessly. Tag @drnumb.art on Instagram to share fresh tattoo designs and get featured!