Chococo's Easter Egg Collection for 2019
---

Award-winning, artisan chocolatier Chococo presents its NEW collection of handmade Easter Eggs for 2019. It features NEW designs for all the eggs, NEW packaging and NEW varieties of origin chocolate used to create them, making a delicious range for everyone!
There are two different collections to choose from – the Fine Collection and the Fun Collection.
· The Fine Collection includes a NEW LOOK Madagascar single origin 65% Mega Milk Low Sugar Egg, a NEW LOOK Madagascar single origin 85% Mega Dark Low Sugar Egg, a NEW Madagascar Totally Dark 100% Sugar Free Egg, a NEW Vegan Milc Egg, a NEW LOOK Sea Salt Caramel Egg and a NEW Ruby Chocolate Egg.
· The Fun Collection includes a NEW LOOK Milk Chocolate Honeycombe Studded Egg, a NEW LOOK Dinosaur Studded Egg, a NEW LOOK Seaside Studded Egg, a NEW LOOK Unicorn Studded Egg and NEW LOOK Milk and Dark Chocolate Foiled Eggs.
Carefully developed by the team, led by founders Claire and Andy Burnet, all the collection is freshly handmade in Purbeck, Dorset. This year, Chococo has upgraded its house milk chocolate to a NEW lower sugar Venezuelan origin 45% milk chocolate. Other chocolate used in the eggs includes fine origin chocolate from Madagascar (milk chocolate 65% cocoa, dark chocolate 67% cocoa and 85% cocoa) and Colombia (white chocolate). Chococo has always been a firm believer in working with chocolate high in cocoa solids and low in sugar.
Chococo cares about the impact of its packaging on the environment and always has done – since launch back in 2002. For Easter, both the cardboard and plastic elements of its egg cartons are recyclable. In fact, the plastic inner sleeves are made of a 70% recycled material which is recyclable again. Chococo has also switched away from plastic cellophane bags to fully compostable woodpulp bags. For more information please see the notes to editors' section.
All the items listed below are available online on its website www.chococo.co.uk and from Chococo's four Chocolate Houses in Swanage, Dorset; Winchester, Hampshire; Exeter, Devon and Horsham, West Sussex. Alternatively you can call 01929 421777 to order some Easter goodies.
The Fine Collection includes:
NEW LOOK Madagascar 65% Mega Milk Low Sugar Egg (£18.50/175g – or 2 for £35.00) – An Easter egg made with a single origin milk chocolate from Madagascar that contains 65% cocoa solids. Containing nearly as much cocoa solids as 70% dark chocolate but less sugar than even an 80% dark chocolate, this is milk chocolate as you have never tasted before. In fact, as it contains 27% milk, there is only 8% added sugar in this chocolate but you would never know that it is so low in sugar when eating it. The red berry fruit notes of the cocoa are mellowed by creamy caramel flavours from the milk, making it both delicious and a new milk chocolate taste experience. Chococo's bar format of this chocolate won a 2 Star Gold Great Taste Award in 2018.
The chocolate used in this egg is RAISETRADE chocolate in that it is produced from tree to bar in Madagascar, thus helping to support the local economy by producing a finished product versus exporting a raw commodity. It is made with freshly dried grand cru de Sambirano beans from the Sambirano region of North West Madagascar and is made into chocolate at the Chocolaterie Robert factory in Antananarivo, the capital. Chococo co-founder Claire Burnet visited the team there in 2016 and was one of the first UK chocolatiers to taste this very special low sugar milk chocolate. The egg comes lightly dusted in edible gold shimmer.
NEW LOOK & VEGAN Madagascar 85% Mega Dark Low Sugar Egg (£18.50/175g – or 2 for £35.00) – This is the high cocoa solids dark chocolate Easter egg to sit alongside the Mega Milk Egg. Made from single origin grand cru de Sambirano beans from Madagascar, this RAISETRADE 85% cocoa solids dark chocolate has deep rich berry flavor notes with hints of honey and a long finish. A delicious egg for those who like exceptional, high quality, low sugar, dark chocolate. This egg is naturally dairy-free so is suitable for vegans. The egg comes lightly dusted in edible silver shimmer.
NEW & VEGAN Madagascar Totally Dark Sugar Free Egg (£18.50/175g – or 2 for £35.00) – Made from 100% Madagascan origin RAISETRADE dark chocolate, this Easter egg is made from chocolate that won the Academy of Chocolate Golden Bean Award in 2017 – a major accolade. It has a surprisingly mellow, fruity flavor with a very soft feel in the mouth when it is savoured. For a 100% sugar-free dark chocolate it is extremely pleasant to eat. This egg is naturally dairy-free so is suitable for vegans.
NEW & VEGAN Vegan Milc Free Egg (£18.50/175g – or 2 for £35.00) – An innovation in fine chocolate, this Easter egg is made from a new single origin chocolate developed by Chocolaterie Robert in Madagascar. It is called 'milc' chocolate as it is made using local Malagasy cashew nuts to give it a wonderful smooth creaminess with gentle hints of nut on the finish. This egg is naturally dairy-free so is suitable for vegans.
NEW Sea Salt Caramels Egg (£18.50/175g – or 2 for £35.00) – A truly indulgent egg handmade from NEW 45% Venezuelan origin milk chocolate with award-winning Dorset Sea Salt Caramel mini dark chocolate cocoa pods inside. The sea salt in the caramels is made with smoked sea salt from the Dorset Sea Salt Company based on the Isle of Portland in Dorset. The exterior is hand-decorated with abstract splashes of naturally coloured cocoa butter in shades of pink, blue and yellow.
NEW Ruby Chocolate Egg (£18.50/175g – or 2 for £35.00) – A unique, naturally pink Easter egg using 47% cocoa Ruby chocolate made with cocoa beans from Brazil, Ecuador and the Ivory Coast. This NEW style of chocolate has been a real hit with Chococo's customers ever since it started to offer mini bars of this chocolate in its shops and online. Ruby chocolate is naturally pink with a refreshing raspberry fruit taste but has not been coloured or flavoured in any way.
The Fun Collection includes:
NEW LOOK Unicorn Egg (£12.50/175g – or 2 for £22.50 ) – Inspired by the mythical unicorn that was said to enjoy springtime frolics on the meadows overlooking Swanage beach, this unique and exclusive unicorn egg is made from NEW 45% Venezuelan origin milk chocolate. Inside it nestle six white chocolate unicorns waiting to be enjoyed. The outside of the egg is hand-decorated with abstract splashes of naturally coloured cocoa butter.
NEW LOOK & VEGAN Seaside Studded Egg (£12.50/175g – or 2 for £22.50 ) – With Chococo's close proximity to the Dorset coast, it seems only fitting that it has a stunning blue 67% Madagascan origin dark chocolate egg studded on the inside with seahorses and sea shells. The outside of the egg is hand-decorated with naturally coloured cocoa butter. This egg is dairy-free and is also vegan-friendly.
NEW LOOK Dorset Dinosaur Studded Egg (£12.50/175g – or 2 for £22.50 ) – An iconic Chococo Easter egg that is both popular with children and adults every year. 'Why is there a Dinosaur in an Easter egg?' you ask. Well Chococo was founded in Swanage, Dorset, which is on the UK's World Heritage Jurassic Coast. Inside this 45% Venezuelan origin milk chocolate egg avid paleontologists can find mini dark and white chocolate dinosaurs and ammonites. The outside is hand-decorated with a thin layer of mottled white and dark chocolate, which we think looks suitably dinosaur egg-like!
NEW LOOK Milk Chocolate Heavenly Honeycombe Studded Eggs (£12.50/175g – or 2 for £22.50 ) – This popular, scrumptious egg is made from NEW 45% Venezuelan origin milk chocolate and is studded on the inside with large chunks of Chococo's handmade honeycombe. The crunchy honeycombe is made with local Dorset honey from Field Honey Farms, based in Swanage in Dorset. It is dusted on the outside with edible gold shimmer.
NEW Milk Foiled Button Eggs and Dark Foiled Button Eggs (£11.50/150g) – Nestling in traditional cardboard egg boxes and surrounded by a NEW look wrap, are six foil-wrapped chocolate eggs. The milk chocolate eggs are made using the NEW 45% Venezuelan origin milk chocolate. Three eggs come filled with Ruby chocolate buttons and three eggs are filled with 'Gold' caramelised white chocolate mini buttons. The origin dark chocolate eggs are made from 67% dark chocolate from Madagascar and come filled with mini buttons of the same dark chocolate. All the eggs are hand-wrapped in brightly coloured foils. The dark chocolate version of these eggs is suitable for dairy-free and vegan-friendly.
A delicate and curious present for your little one this Easter – a bespoke Rabbit headdress made exclusively for Royal Opera House shop.
Exquisitely detailed with a striped lining and cream exterior, and finished with a wide scarlet ribbon.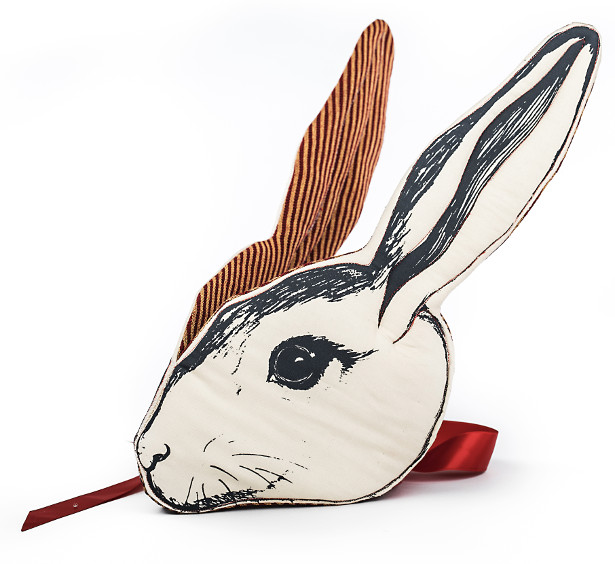 Using fabric from the Royal Opera House costume archive, Sara Lowes designs and handcrafts every piece,
re-creating the magic and romance of classic ballets, capturing the essence of the onstage performance forever.
This beautiful creation can also be used as a wall hanging or as a centrepiece accessory for your home.
Children's Rabbit Headdress – £65 – Royal Opera House shop – shop.roh.org.uk
Easter may be late this year, but don't delay stocking up on egg-cellent decorations and gifts from Flying Tiger.

Easter egg decorations, £1 for 10
Tea lights, £3 for a set of 4
Napkins, £1 for pack of 20
Cup cake kit, £2
Chocolate eggs, £3
Hatching plush, £4
Glass Easter decoration, £3
Chick decorations, £2
DIY egg cup, £3
image.pngimage.png
Slippers, £6
All from Flying Tiger stores nationwide
Find your nearest store at uk.flyingtiger.com
ALDI ANTICIPATES ROSÉ RUSH THIS EASTER

Raise a glass this Easter with pink fizz Fleurs de Prairie Sparkling Rosé down to £6.99
Aldi is gearing up for cracking sales in its wine aisle, as shoppers stock up on great-value sparkling wine ahead of Easter and the bumper Bank Holiday weekend.
From Friday 5th April, the supermarket is offering shoppers egg-cellent Easter offerings, with a fantastic-value Fleurs de Prairie Sparkling Rosé, retailing at just £6.99 down from £8.99.
The brand-new pink fizz will sit alongside Aldi's range of sparkling wines, including the Castellore Prosecco Spumante DOC at £5.99, the award-winning Prosecco Surperiore DOCG (£7.99) and Organic Prosecco (£7.99), and the highly acclaimed Veuve Monsigny Champagne Brut (£12.49).
This month also sees the arrival of Aldi's largest ever rosé range, with nine new bottles appearing on shelves from 18th March.
Please also find recommendations from Aldi's largest ever rosé range below as well;
Cap d'Adge Rosé (£4.99, 75cl)
Available in stores and online from 18th March
Enjoy a taste of the Mediterranean with this delectable wine that boasts notes of grapefruit, fresh peach and citrus zest. An excellent aperitif, this well-balanced rosé also pairs well with salads and a variety of light Asian dishes such as steamed buns and dumplings.
ETE Provence Rosé (£7.49, 75cl)
Available in stores and online from 18th March
The grapes in this wine are machine harvested at night to preserve their delicate primary aromas and freshness, resulting in a perfectly pale rosé that offers the drinker notes of white flowers and red berries with a hint of grapefruit. Fresh and appealing, this rosé is a perfect aperitif for those looking for something extra special.
Toro Loco Spanish Rosé (£3.99, 75cl)
Available in stores and online now
This appealing Spanish rosé has strong aromas of raspberry and cherry balanced by hints of zesty citrus. Deliciously fresh, this bottle is the perfect accompaniment to a spring picnic.
Yallaroo Australian Rosé (£4.99, 75cl)
Available in stores and online now
Bright and beautifully pale pink, Aldi's Yallaroo Rosé blends subtle orchard fruits and delicate raspberry flavours together with a citrus acidity.
Big-A-Bubbles (Zing): Adorable, animal-shaped 'bubble gloves' (like a Duck and Bear) are dipped into the included bubble pouch. Open the 'mouth' of your glove to create GIAGANTIC bubbles! Plus the pouch is re-sealable and refillable for on the go fun!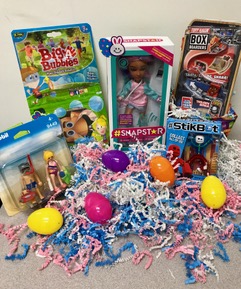 PLAYMOBIL Duo Packs: Get two themed iconic PLAYMOBIL figures and an accessory in these small, portable basket-sized playsets.
PLAYMOBIL Ice Cream Shop Sand Bucket: If it's Easter, can summer be far behind? Beautifully designed and imaginative sand bucket lets kids serve 'tasty treats' the beach. . . thanks to the included ice cream scoop and molds. Comes with PLAYMOBIL figure that sits behind the 'freezer counter' built right into the bucket!
#SNAPSTAR Dolls (YULU): A new fashion doll brand for today's 'tweens. Each fully possible doll comes with clothing, removable hairstyle and – A GREEN SCREEN and STAND for the perfect pics ready to share with friends on social by using the hashtag #SNAPSTAR.
TLK Kritters (RedwoodVentures): Take home the tiny incubator and open to reveal which baby animal you've received! There's also a delightful gender reveal component.
Tony Hawk Box Boarders Action Pack (Hog Wild): Mini box-shaped interpretations of legendary Tony Hawk (and his skating mates!) roll on steel ball bearings allowing fans to easily land pro skateboarding tricks. . . and film, edit and share videos with the free Tony Hawk Box Boarders Studio App.
THIS EASTER, TESCO LAUNCHES EGG-CEPTIONAL VARIETY AT AN UNBEATABLE PRICE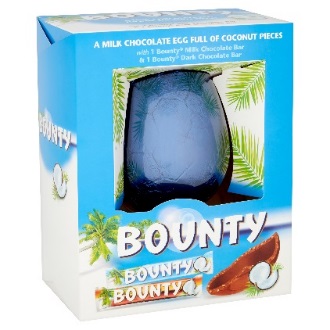 Treat friends and family at Easter with nearly 100 different Easter eggs to choose from at Tesco
Products include a range of over 10 exclusive-to-Tesco eggs from the nation's favourite brands, including Maltesers Buttons and Kit Kat Ruby
Tesco is also selling smaller treats ideal for Easter egg hunts, as well as a range of Finest Free From Chocolate eggs
Choc it out! Tesco has an unbeatable range of Easter eggs at great prices, with nearly 100 eggs on offer from the nation's favourite chocolate brands to choose from, with prices starting at £4.
In addition, shoppers can choose from a delicious range of 11 exclusive-to-Tesco eggs, including egg-citing new creations such as moreish Maltesers Buttons and the intensely berry flavoured Kit Kat Ruby.
Ideal for Easter egg hunts, 14 smaller treats will also be available, including five packs of Oreo Chocolate Eggs and Cadbury Caramel Eggs – both exclusive to Tesco.
As for those with special dietary requirements or who are following a plant-based diet, Tesco is selling a range of Finest Free From chocolate eggs such as the Finest Free From Belgian Dark Chocolate Egg with hand decorated dark chocolate truffles.
The value for money across the Easter range is set to be eggs-traordinary too, so customers will be able to spend less time hunting the aisles and more time hiding the eggs in the garden.
Available online and in stores nationwide.
EXCLUSIVE-TO-TESCO EASTER EGGS
https://brandbankasazureapi.azurewebsites.net/stream/download/Ag7qP-M6ofVY7vJJk4M90vHfRtS0iwWPxzGjCLhd7ZPrNga2mkJL6BCMYdpHrM8Xq5Df_CWS20gcLYfSf-tEgs5pQOGqOaepx7Qqi99-ipA
Terry's Chocolate Orange Easter Egg 266g, £4 (L)
Best-selling Easter egg made from milk chocolate flavoured with real orange. Paired with two tasty bars of Terry's Chocolate Orange.
Maltesers Buttons Easter Egg 271G, £6 (XL)
Extra-large ho
llow egg made from creamy milk chocolate. Paired with three packets of delectable milk chocolate and honeycomb buttons.
5025820004682_T1
Reese's Chocolate Egg 232G, £6 (XL)
Extra-large hollow egg made from milk chocolate. Paired with three indulgent peanut butter creme eggs encased in a smooth Hershey's chocolate coating.
5060402907548_T1
Bounty Chocolate Egg 494G, £8 (XL)
Large hollow milk chocolate egg with coconut pieces inside the shell. Paired with silky coconut covered in a thick dark and milk chocolate shell.
7613036880770_T1Smarties Orange Chocolate Egg 480G, £10 (XL)
A giant orange milk chocolate egg with zesty Orange Mini Smarties in the shell and a bag of Orange Smarties Mini Eggs.
7613036916707_T1
Kit Kat Ruby Cocoa Beans Easter Egg 283G, £10 (XL)
A luxury ruby chocolate egg with two packets of crispy wafer fingers covered in an intense berry chocolate.
Cadbury Creme Egg Easter Egg And Mug 186G, £4 (L)
Ideal for an Easter gift, the large milk chocolate egg comes paired with a Cadbury Creme Egg ceramic mug and one bag of mini milk chocolate eggs with a soft fondant centre.
EXCLUSIVE-TO-TESCO SMALLER TREATS
Cadbury_Oreo_Medium_Easter_Egg_5_Pack__5_x_31g__15
Cadbury Oreo Chocolate Egg 5X31g, £1.65
https://brandbankasazureapi.azurewebsites.net/stream/download/ffKKqVZvIK_a_gzykdfs2tTmEwUQj6PHXkVywHRqncPMlS_34ILiEYeyTDntoJ_hCgMV7vjE8iJ5yIQJC1lnU4E7Eq1MNkfqLArtX1h-R98Five smooth milk chocolate eggs with a gooey milk creme filling and biscuit pieces.
Cadbury Caramel Chocolate Egg, 5x31g, £1.65
Five delicious Cadbury milk chocolate eggs packed full of delectably smooth caramel.
FINEST FREE FROM
Tesco_Finest_Belgian_Dark_Chocolate_Egg_200g
Tesco Finest Free From Belgian Dark Chocolate Egg 200G, £6.50
A beautifully crafted egg made with rich, intense Belgian dark chocolate and completely free from milk, wheat and gluten. Paired with five hand decorated free from dark chocolate truffles in two fruit flavours.
Tesco_Finest_Salted_Caramel_Flavour_Egg_200g
Tesco Finest Free From Salted Caramel Egg 200G, £6.50
A beautifully crafted caramel flavoured egg enhanced with pure, hand harvested Anglesey sea salt and paired with five hand decorated fondant truffles in two flavours.
Learning Local London's History – Getting Clued Up at The O2
Up at The O2 teams up with Royal Museums Greenwich to illuminate the Borough's history from new heights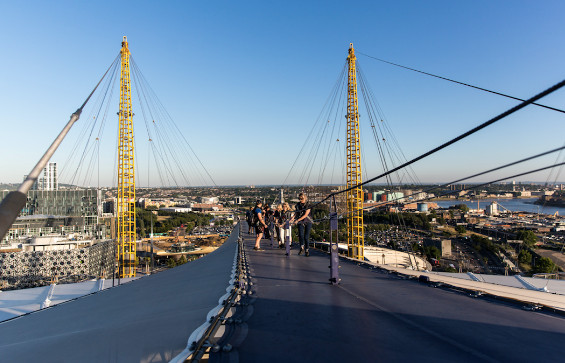 This Easter, Up at The O2 is teaming up with Greenwich's Royal Observatory and Cutty Sark and hosting a series of educational talks from the top of The O2.
Climbers will be able to enjoy the stunning panoramic views while local experts, the Greenwich Guides, share curated lessons on South East London's history. Depending on the talk you choose, they'll be delving into Greenwich's maritime past (and present), or the area's significance as the home of Greenwich Mean Time (GMT).
The extended rooftop sessions will be taking place at 10:15am and 10:45am on four mornings throughout April*. Those looking to be inspired and learn more about Greenwich's captivating past can purchase a special Summit Series ticket. The combo-ticket includes access to a full climb experience with talk and entry to either The Royal Observatory or Cutty Sark on the same day – ensuring an exciting and culturally fulfilling trip to the Royal Borough.
There's also lots to do at The O2 while you're visiting Greenwich, including the multi-screen Cineworld; 12-lane Hollywood Bowl; Oxygen Freejumping trampoline park; premium outlet shopping at ICON Outlet and 28 bars and restaurants.
Booking is recommended for the Summit Series to avoid disappointment (suitable for all but children must be aged 9 years or older to climb).
Prices are £40pp for the Summit Series climbs. Book your place at www.theo2.co.uk/upattheo2.
Kinder launches its biggest Easter range yet…
…so you'll be sure to find a treat to make your kids happy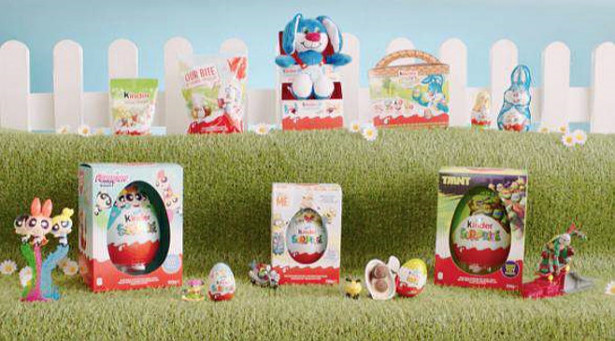 The Easter bunnies have been working around the clock to create the largest Kinder Easter range ever. From a fun-size Kinder Joy to large hollow eggs with giant surprises inside and the Easter Egg Hunt Kit filled with goodies to make a cracking edible adventure, there's a host of delights that will spark imagination and offer a tasty treat for your kids this Easter.
So much more than just chocolate, almost every product in the Kinder Easter range includes a toy. Whether it's a big fluffy Sheep ready to be taken on farmyard adventures, or a surprise toy to build, each one is designed to help spark your children's imaginations and spend some quality family time together during the Easter period. Egg-citing offerings Crack open a fun-filled Kinder Easter Egg to discover the surprise within:
Kinder Joy Eggs are an individually wrapped treat with a fun surprise and delight element. Peel back the wrapping to find an egg of two halves – one houses crispy cocoa wafer bites on milky and cocoa creams, while the other reveals a surprise toy.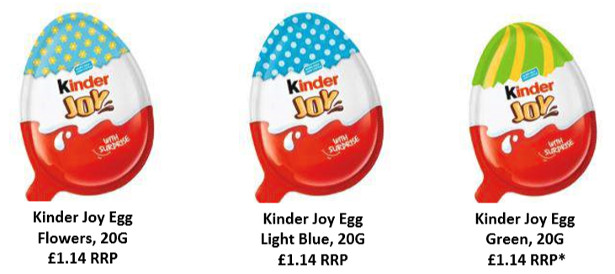 Whether your child loves a mischievous Minion, has a smashing time with Teenage Mutant Ninja Turtles or enjoys the endless adventures of the Powerpuff Girls, playtime just got even better with these Kinder Surprise Easter eggs…providing hours of imaginative fun even when the chocolate treat has finished!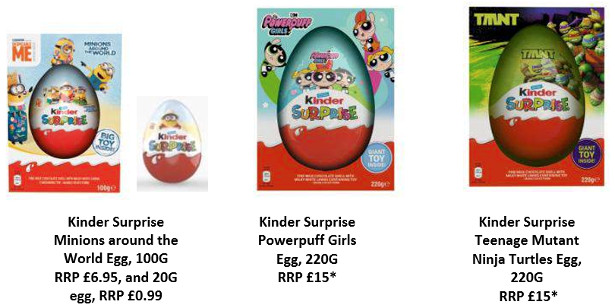 Chocolate models Hopping and hatching onto supermarket shelves are the Kinder Surprise Easter Bunny and Easter Chick. Made from beautifully smooth cocoa with a delicate milky layer and encasing a special toy, these colourful creatures make a great gift for friends and family.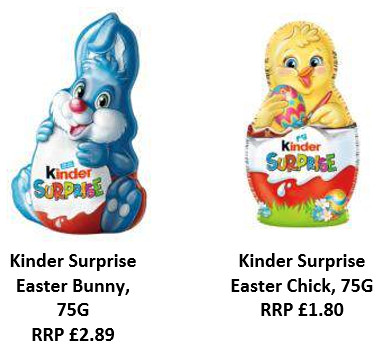 Fluffy friends Watch little faces light up as you help them discover special furry friends that will make the magic of Easter last all year round. New for 2019, the cheeky Gorilla joins the adorable fluffy toy Bunny, Black Sheep and White Sheep; each comes with a selection of yummy Kinder Chocolate Minis and Kinder Chocolate Minis with cereal, perfect for sharing with the family.

Or create a mini adventure with the Easter Egg Hunt Kit
There is no better way to start your Easter weekend than with a family egg hunt, so why not let the fun flow with the Kinder Easter Egg Hunt Kit. Help guide your little ones around the hunt by following eight signposts such as 'Start' and 'Turn Left', foraging in hidden corners and peaking over plant pots to discover delicious Kinder Surprise Eggs, uncover Milk Chocolate Mini Eggs and root out the Seasonal Figures.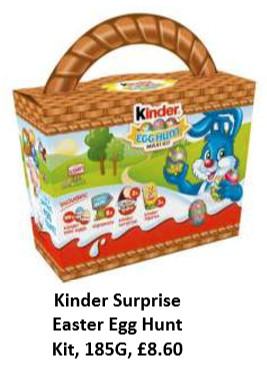 Scott Perry, Category Marketing Director for Kinder comments: "We 're really excited to be launching our biggest and best Easter range yet , with more surprises than ever before . The signature delicious high – quality Kinder taste combined with a host of creative toys is guaranteed to spark children's imaginations this Easter."
Unless separately stated all products in the Kinder Easter range are available from all major supermarkets in the UK and Ireland
This document must be disclosed only to authorized individuals. Any reproduction and/or disclosure must be subject to information Owner prior consent.
For Easter Haribo have Chick 'n' Mix and Bunny 'n' Friends limited edition Easter packs! + Starmix Hunt the Double Yoaker special edition packs with the chance to win a holiday!  www.haribo.com
HARIBO Starmix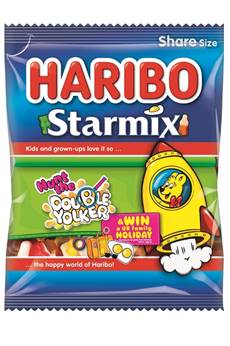 A great mix of fruit and cola flavour gummy sweets from Haribo in one bag. Containing the ever popular favourites: Bears, Rings, Fried Eggs, Heart Throbs and Cola Bottles
HARIBO Chick'n' Mix Gift Box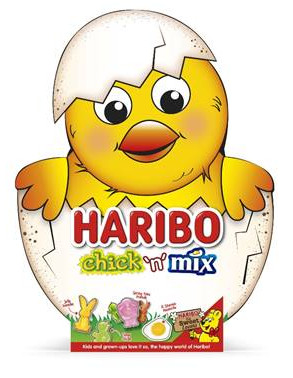 Chick 'n' Mix makes the perfect Easter gift, featuring a selection of tasty jelly, foam and marshmallow treats – tweet, tweet!
HARIBO Bunny & Friends Box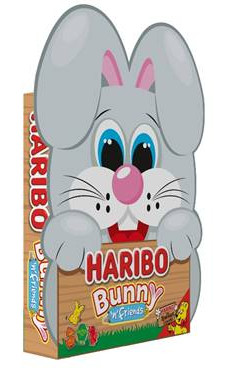 New launch for Easter. Perfect little gift for those who love sweets. Contains lovely bunies, chicks and sheep
For more details about the HARIBO  range, please visit www.haribo.co.uk
Del Monte® Golden Pineapple Mini Bundt Fruitcakes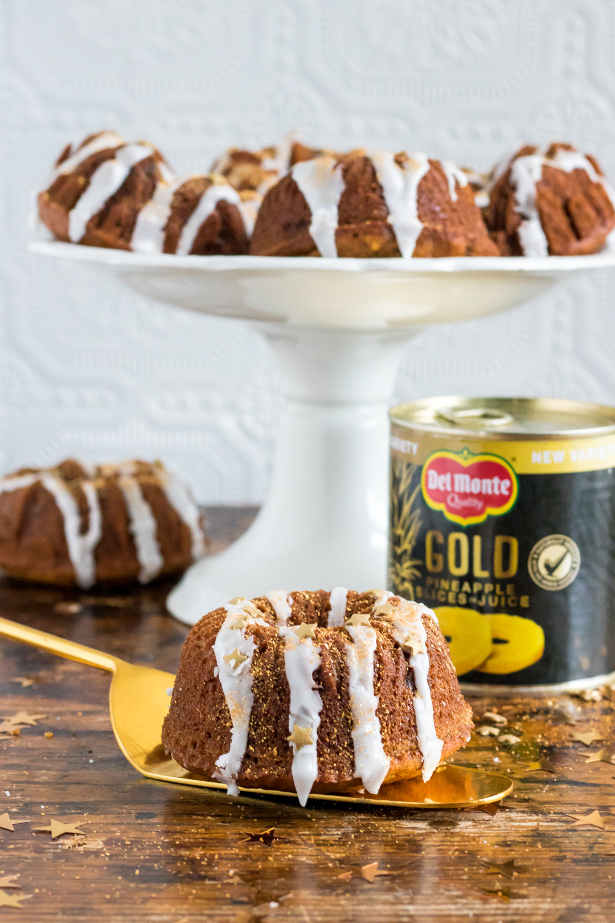 Serves: 6
Ingredients
1 x 435g can of Del Monte® Gold Pineapple Slices or Chunks
200g mixed dried fruit
125g butter
5 tbsp sugar
1 tbsp mixed spice
1 tsp bicarb of soda
2 eggs
150g self-raising flour
For the pineapple drizzle:
6 tbsp powdered sugar
3 tsp pineapple juice (reserved from above)
To decorate:
Edible gold
Gold sprinkles
Method
Preheat oven to 170°C. Generously grease the cavities of a mini Bundt pan.
Reserve 3 tsp of the Gold Pineapple juice from the can for the drizzle, then add the Gold Pineapple and the rest of its juice into a jug and lightly whiz with a hand blender.
Add the blended Gold Pineapple to a saucepan with the mixed fruit, butter, sugar and mixed spice, then bring to a boil whilst stirring often. Continue to boil until the butter and sugar have melted.
Remove saucepan from the heat and stir in the bicarb of soda (be careful it will bubble up and foam). Pour into a large glass (have inserted glass bowl as it is not advised to put piping hot food into plastic bowls) bowl and allow to cool.
Beat the eggs and vanilla into the cooled fruit mixture, then sift in the flour and gently mix to form the batter.
Spoon the batter into the mini Bundt pan cavities at about 2/3 full and bake for 20 minutes or until an inserted skewer comes out clean.
Cool in the pan for 10 minutes, then carefully turn out onto a wire rack to cool completely.
For the Golden Pineapple Drizzle:
Beat the powdered sugar and Gold Pineapple juice together until it reaches a thick drizzling consistency. If necessary add a little water to thin, or icing sugar to thicken. – Drizzle over the cooled cakes and decorate with edible gold dust and sprinkles.
EASTER ACTIVITIES AND TREATS IN LONDON'S WEST END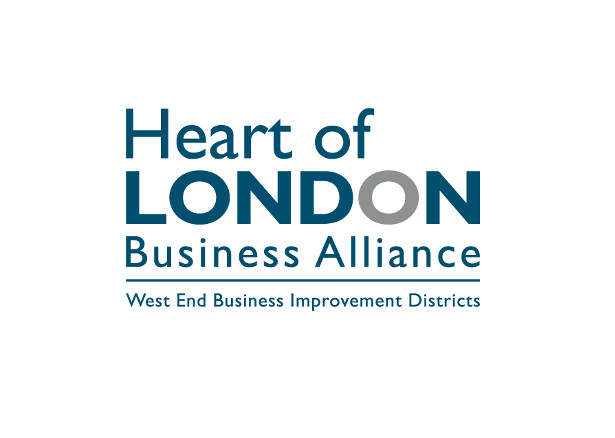 From interactive tours and chocolatey treats to free workshops and London getaways, London's West End has plenty to keep everyone entertained this Easter. Images here
GET HANDS ON WITH BODY WORLDS' JUNIOR DOCTOR PROGRAMME
Calling all Operation Ouch fans! Those children keen on all things medical will love Body Worlds, London's new "hands on" anatomy workshop. It offers them the chance to see real bodies and body parts up close. Preserved using Dr Gunther Von Hagens' 'plastination' technique the bodies and are part of a permanent exhibition.
The Junior Doctor Programme runs throughout the Easter holidays and is designed to educate and inspire children aged 8-12 on a fun, interactive and educational guided tour with a trained medic.
Dressed in white lab coats and armed with a stethoscope and clipboard, youngsters can learn brain busting facts on everything from measuring blood pressure to performing CPR and the importance of mental wellbeing on their overall health. The experience runs from 10am and 12:30pm every Sunday and Every day in the Easter holidays (6 – 22 April) at 10am. Tickets are £25. https://bodyworlds.co.uk
EASTER FEASTING AT FORTNUM & MASON
What better place to shop for Easter than the "Home of the Hamper" Fortnum & Mason. As well as a host of hampers including The Easter Basket and The Easter Brunch Hamper (both £85), the Royal Warrant Holder has an egg-cellent range of chocolate eggs including the Easter Praline Scotch Egg – a delicious twist on the traditional "Scotch Egg" created by Fortnum & Mason back in 1738. This tasty egg is made from a roasted Hazelnut and cocoa nib outer crumb with a gianduja milk chocolate filling with a zesty orange ganache centre. Other tasty Easter treats include the Easter Bunny Egg Hunt Iced Biscuits (£16.95) Hot Cross Bun Shortbread (£7.95) and gin and tonic flavoured Chocolate Handpainted Asparagus (£16.95).
Shopping done, stop for a traditional afternoon tea of refined finger sandwiches, scones with clotted cream and preserves as well as a choice of mouth-watering patisseries in Fortnum's Diamond Jubilee Salon. (£52.50) There is also a special children's afternoon tea menu for 4-10 year-olds. www.fortnumandmason.com
TURN TRASH TO TREASURE IN A FREE WORKSHOP AT THE RA
Families can turn trash into treasure in a free workshop inspired by the impressive sculptures created by Phyllida Barlow RA in her exhibition cul-de-sac. Challenging the idea that art has to be made of rare materials, families will create their very own collaborative sculptures from everyday materials.
Family Studio: trash to treasure takes place on Sunday 21 April between 11am – 3pm in the Clore Learning Centre, no booking is required. www.royalacademy.org.uk
EXTRAVAGANT EASTER ESCAPE AT THE MAY FAIR HOTEL
Make the most of the Easter holidays with a chocolatey escape at The May Fair Hotel. This delicious package, available from 5-23rd April, includes luxury accommodation, breakfast the next morning and their mouth-watering Signature Charbonnel et Walker afternoon tea with an Easter twist – an exquisitely handcrafted chocolate nest filled with mini chocolate eggs.
https://www.themayfairhotel.co.uk/easter
EASTER DELIGHTS AT THE RITZ LONDON
Dine out in style this Easter Sunday at The Ritz's Michelin-starred restaurant, with a menu featuring Escoffier-inspired classic dishes, created from the finest British ingredients in season. Each table will also receive a handmade Ritz chocolate egg and at 2pm children can enjoy the hotly anticipated Easter Egg hunt in the adjoining William Kent Garden. Lunch from £85 www.theritzlondon.com
FREE ACTIVITIES AT THE NATIONAL PORTRAIT GALLERY
Every day of the Easter holidays between 11am and 4pm at the National Portrait Gallery, youngsters can visit the FAB (Family Activity Base) cart for free activities including the Pop-Up Gallery which allows kids to create an art gallery and decorate it with their own portrait and Talking Heads which includes materials for kid's to make their own 3D portrait.
On 8 and 9 April between 11am and 4pm families can strike a pose in a free family photoshoot inspired by photographer Martin Parr's distinctive self-portraits and can take their free portrait home with them. Also, on 12 April between 11am and 4pm, families inspired by the jewellery on display in Elizabethan Treasures: Miniatures by Hilliard and Oliver can create their own dazzling charm to wear home.
The Osborn in Rye to Host Annual Community Easter Egg Hunt
-An astounding 6,000 Easter eggs will delight at free event in picturesque setting-

RYE, NY, April 1, 2019 – As winter turns to spring, preparations for The Osborn's Annual Easter Egg Hunt begin. The annual event is held in memory of longtime board member and former chair, Jack Miller.
On Saturday, April 20, at 11:15 a.m., The Osborn (101 Theall Road, Rye) will welcome the entire community for a morning full of springtime and Easter fun. Annually, for nearly two decades, the event has been drawing hundreds of participants from throughout Westchester County, as well as southern Fairfield County, Conn. During the festivities, approximately 6,000 Easter eggs will be hidden for children to find, gather, and enjoy. The event is split into two groups – one for children under 3 years of age and the other for children over 3. This allows the little ones to get a head start on the hunt.
The event provides the opportunity for seniors and children to interact in a way many may not have the opportunity to do otherwise. Residents of The Osborn flank the sidelines of the great lawn and South Porch to have a birds-eye view of the annual event.
"The event is such a wonderful gathering of people of all ages to share some holiday fun," says Matt Anderson, president and CEO of The Osborn. "It also allows visitors to enjoy The Osborn's wonderful 56-acre campus during the most beautiful time of the year."
The egg hunt is free and open to the public and pre-registration is NOT required. The hunt begins promptly at 11:15 a.m. with gates opening at 10:45 a.m. The Osborn is located at 101 Theall Road in Rye (just off Playland Parkway Access). Participants are asked to bring their own baskets to gather eggs. The Easter Bunny will make an appearance and be available for photos. The event features a live DJ, dancing, and games. Lunches, which include a hot dog, drink, chips, and cookie for only $5.00, will be available. For information about the Easter Egg Hunt, please call (914) 925-8218 or visit TheOsborn.org.
The Osborn is a private, non-profit, continuum of care community, founded in 1908 and based in Rye, New York. It offers Independent Living, Assisted Living, Memory Care, a Five-Star Skilled Nursing Facility, as well as In- and Outpatient Rehabilitation Care. In addition to residential and healthcare services on its 56-acre campus, the organization provides home care in Westchester and Fairfield Counties through Osborn Home Care. The Osborn is accredited by CARF and has an A- rating from Fitch. Individuals and families interested in learning more about The Osborn are invited to call 888-9-OSBORN or visit www.theosborn.org. For Osborn Home Care, call (914) 925-8221 (Westchester County), (203) 641-7683 (Fairfield County), or visit www.osbornhomecare.org.
Exton Park Exton Park Vineyard is an award-winning English Sparkling Wine producer.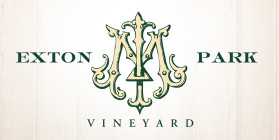 Their single-vineyard is planted on the rolling chalk slopes of Hampshire's South Downs National Park. The result of three careful plantings over a number of years, at 55 acres, Exton Park is one of the largest vineyards in the county.For Easter, Exton Park are delighted to announce the launch of their most recent Rose Non Vintage blend which is now available in Magnum bottles. The award winning wine has a surprising depth of fruit and is made by very slowly and carefully pressing 70% Pinot Noir and 30% Pinot Meunier grapes. An ideal aperitif or celebration drink, the wine also goes well with shellfish and light meats, making it the perfect tipple for Easter.
TWG TeaTWG Tea, the world's finest luxury tea brand, have a whole host of teas and treats to celebrate Easter.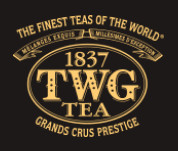 Available at both their Leicester Square and Knightsbridge Tea Salons guests can choose from over 800 teas that TWG Tea stock. For those who love chocolate there is the Chocolate Earl Grey Tea, a rich and aromatic black tea which is accented with fresh notes of rare TWG Tea bergamot and pure dark chocolate. TWG Tea also sells a refreshing Moroccan Mint Tea, a TWG Tea green tea perfectly blended with Sahara mint. The stores also have a wide range of gourmet delicacies and tea infused treats such as chocolates and macaroons that are a perfect way to celebrate Easter. Living Windows Living Windows, the bespoke window box company offer the perfect antidote to those looking to avoid the typical Easter egg gift. The company creates effortlessly chic floral window boxes that can be fitted onto any window or placed in any outdoor space and offers custom-made and bespoke window boxes, no matter what outdoor space you have, they will be able to fill it.Their focus is on seasonal British grown flowers and plants and this Easter they have launched The Spring One box – ideal for those who love colour and a perfect Easter present. The gift that keeps on giving, Living Windows also offers a planting membership where new plants can be delivered right to their door, so they will always get a new flash of colour with each changing season. The premise is simple – customers can choose the size of the window box from the Living Windows website – it comes in two standard sizes: Small (51cm x 12cm x 13cm) for £30 and Large (77cm x 17cm x 19.4cm) for £50. There is also a customisable option where customers can choose bespoke sizes.Bianca Russell
A Secret Food Tour is a Memorable Way to Spend Easter Bank Holiday Weekend!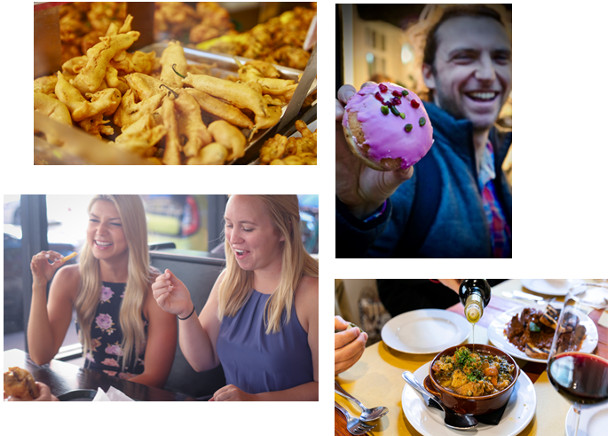 Soon, Brits across the country will be enjoying four whole days of blissful freedom from the office as the 19th- 22nd April sees the Easter Bank Holiday Weekend. Each year we wonder… "What's the best way to spend these four precious days?".
The answer is booking yourself on an award-winning Secret Food Tour!
Taking a trip to Paris? Berlin? Dublin perhaps? With over 45 tours operating globally, wherever you're spending your Easter Bank Holiday weekend, it's highly likely a Secret Food Tour is waiting for you there.
Secret Food Tours offers tourists and locals alike totally unique, fun and delicious culinary experiences. Guests will be taken off the beaten track to experience places and flavours they wouldn't discover otherwise. With charismatic and knowledgeable tour guides in each city, guests will be led through best culinary hotspots in town, not just eating delectable food along the way but learning about its history and local secrets.
What's more, there's a secret to keep on each tour. In every city there's a surprise, local dish lovingly selected by your tour guide that only guests of Secret Food Tours will be able to experience. What might yours be?
For those staying in London there's four excellent tours to choose from! With the three days of recovery to enjoy, why not spend Easter Friday on the Secret Beer Tour? There's also the London Bridge Food Tour, the Shoreditch Food Tour and the Indian Food Tour.
With four fabulously free days to make the most of, a Secret Food Tour is a wonderful way to make the most of the Easter Bank Holiday weekend.
*Average ticket price is £56 depending on which experience/city you go for. Tours last around three hours each.
For more information on each tour, visit www.secretfoodtours.com
*Subject to change, please check website for final details.
EASTER ADVENTURES
with Muddy Puddles…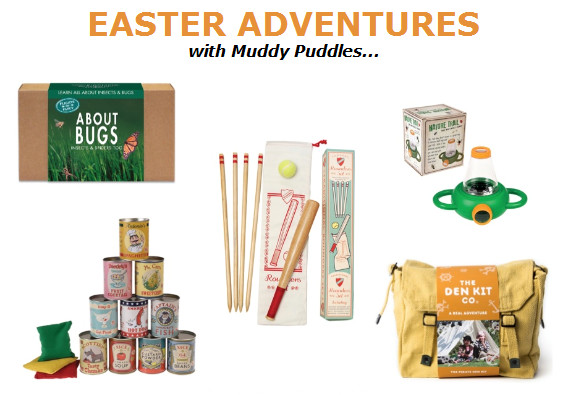 About Bugs Kit – £12
Traditional Wooden Rounders Set – £29.95
Tin Can Alley Game – £19.95
Two Way Insect Viewer – £8.95
The Pirate Den Kit – £40
***
Get the kids out of the house this Easter with these al fresco games – certain to keep them entertained outdoors for hours.
From building your own den kit to learning about bugs, you'll be bowled over with these games from Muddy Puddles.
www.muddypuddles.com
MUSHROOM AND LAMB SKEWERS WITH CHIMICHURRI SAUCE
PREP TIME: 10 MINUTES
COOKING TIME: 20 MINUTES
SERVES: 2
SERVED WITH A DELICIOUS CHIMICHURRI SAUCE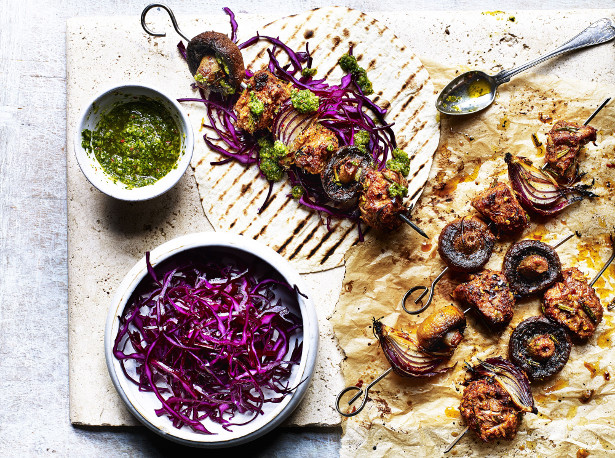 www.justaddmushrooms.com
INGREDIENTS
For the skewers
6 medium sized closed-cup mushrooms
150g lamb neck fillet, cut into chunks
1/2 red onion, cut into 4 wedges
1 tsp rosemary, fresh, chopped
1 lemon, zest
½ tsp paprika
½ chilli flakes
1 tbsp olive oil
For the Chimichurri
2 garlic cloves, minced
1 shallot, finely chopped
½-1 red chilli, deseeded and finely chopped (depending on how spicy you like it)
10g coriander
10g parsley
5g oregano
2-3 tbsp olive oil
1 tbsp red wine vinegar
Salt and milled pepper
To serve
Tortilla wraps, griddled
Red cabbage, shredded
METHOD
In a large bowl mix the olive oil, paprika, rosemary and lemon zest. Add the mushrooms, lamb and red onion and mix well. Season with a little salt and milled pepper.
Thread onto a skewer and place on a grill tray. Pre-heat your grill and cook the skewers for about 10-15 minutes turning every so often.
Whilst the skewers are cooking make the chimichurri by simply placing the ingredients into a food processor and blend until smooth.
Grill or griddle some tortilla wraps to crisp a little, serve along side the skewers with the chimichurri sauce, lemon wedges (use the ones you have zested) and shredded red cabbage.
Egg-citing Easter hoppenings at Montecasino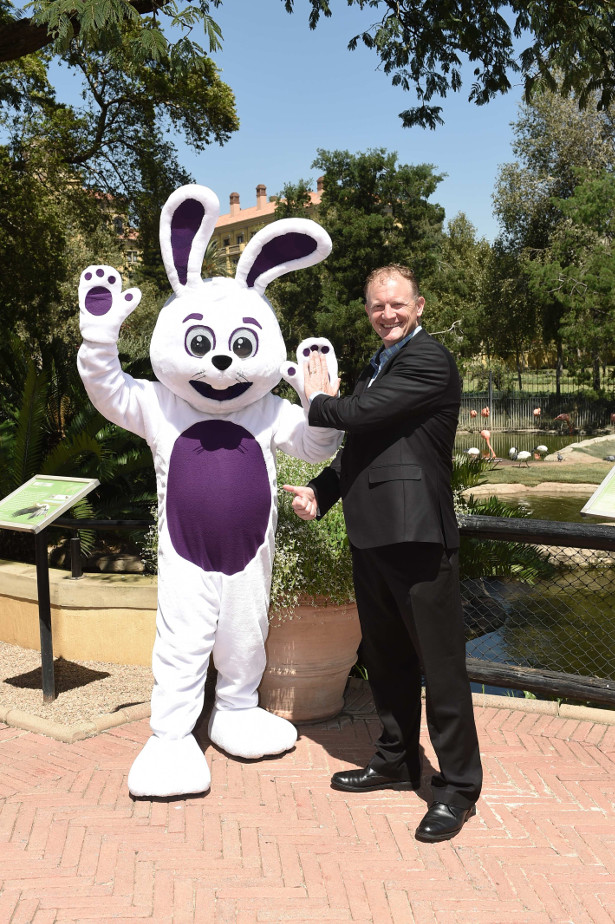 It's the only time of the year when it's perfectly safe to put all your eggs in one basket, and Easter at Montecasino has something for everyone – from the Bird Gardens all the way to the Piazza.
Back by popular demand, five exciting Easter Egg Hunts will bring egg-static sounds of joy to Montecasino Bird Gardens throughout the weekend – with Cadbury chocolate treats, the Easter bunny, and lots of entertainment. Come early to make sure you're among the 200 children hunting for chocolatey treasure on Friday 19 April at 2pm, Saturday 20 April at 2pm, Sunday 21 April at 12 noon and 2pm, and Monday 22 April at 2pm. Standard Bird Gardens entry fees apply.
The happiness and excitement continue right through the Easter weekend on the Montecasino Piazza – from Friday to Monday. Kids of all ages can jump their hearts out on three giant inflatables, while the Hopper Squad keeps the little ones entertained with music and DJs, along with Cadbury's chocolates and the Easter Bunny. Entrance to the Piazza is free and food and beverage will be on sale.
For more information on what's happening at Montecasino, visit www.tsogosun.com/montecasino or Facebook.com/Montecasino.
Merlin Annual Pass launches 'Merlin Annual Pass 3 Parks Challenge' to celebrate their Easter Sale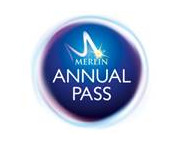 – Buy a Merlin Annual Pass between 2nd April and 7th May 2019, from just £119pp –
Just in time for the Easter holidays, Merlin Annual Pass has launched its 'Merlin Annual Pass 3 Parks Challenge' to celebrate the limited time Merlin Annual Pass Easter Sale.
This Easter, those buying a Premium or Standard Merlin Annual Pass can enjoy a saving of up to £50pp. Between 2nd April and 7th May, Family Standard passes are £119pp and Family Premium passes are £149pp.
Merlin Annual Passholders are invited to take part in the 'Merlin Annual Pass 3 Parks Challenge' to be in with the chance of winning one of four short breaks at Merlin Resort Theme Parks by visiting three different Resort Theme Park attractions (Chessington World of Adventures Resort, Thorpe Park Resort, the LEGOLAND® Windsor Resort or Alton Towers Resort) between 2nd April and 7th May 2019.
To enter the 'Merlin Annual Pass 3 Parks Challenge', Passholders need to take photos of themselves at three different Merlin Resort Theme Parks, holding up the specially launched exclusive Easter pop badges, which can be collected at allocated areas at Chessington World of Adventures Resort, Thorpe Park Resort, Alton Towers Resort or the LEGOLAND® Windsor Resort. The three attraction photos must then be posted altogether on social media (Twitter, Facebook or Instagram) tagging Merlin Annual Pass with the hashtag #MerlinChallenge. There is one short break at each of the following attractions; Chessington World of Adventures Resort, Thorpe Park Resort or Alton Towers Resort and Warwick Castle up for grabs to those who take part in the challenge. Winners will be chosen at random once the Easter Sale has ended and will be announced via social media on 13th May 2019.
A Merlin Annual Pass grants entry to over 30 of the UK's top attractions, offering a wide range of family days out and entertainment for all ages. The 'Merlin Annual Pass 3 Parks Challenge' encourages Passholders to get out and discover the big thrills of the rollercoasters, the splashes of the water rides and embark of incredible journeys and adventures at the attractions.
From experiencing Wicker Man at Alton Towers Resort, the UK's first new wooden coaster built in over 20 years, to exploring the new spellbinding adventure, Room on the Broom – A Magical Journey at Chessington World of Adventures Resort, or joining the LEGO® monsters at The Haunted House – Monster Party, opening at the LEGOLAND® Windsor Resort on 13th April and Game FX at THORPE PARK Resort where visitors can practice their eSports skills across multiple consoles and games with the latest virtual reality technology, there's so much to see and do during the year of awesome.
Easter Sale prices are as follows:

There's something for everyone with a Merlin Annual Pass, from taking on the UK's greatest rollercoasters at the Resort Theme Parks, to a gentler ride taking in breath-taking views of the capital on the Coca-Cola London Eye, and discovering incredible underwater creatures at SEA LIFE Aquariums & Sanctuaries.
The Merlin Annual Pass sale starts on Tuesday 2nd April 2019 and ends at 23:59 on Tuesday 7th May 2019.
For more information please visit www.merlinannualpass.co.uk. Full terms and conditions can be found online at www.merlinannualpass.co.uk/challenge.
Celebrate a waste-free Easter with Lush

Get creative with Lush's waste-free packaging alternative this Easter and create your own personalised gifts with the limited edition Bunny Face Knot Wrap £3.95 (made out of 100% recycled PET plastic bottles) and the Chicks about Town Knot Wrap £3.95 (made out of Organic cotton).
Lush are celebrating 10 years of knot wrapping this year and these versatile pieces of fabric are the perfect, environmentally friendly way to wrap your Easter gifts in, use in an egg hunt, or just as a cute and handy bag over the long bank holiday weekend. To discover the different ways to creatively wrap your Easter gifts, please click here.
Still can't decide what to get? Lush has also created two beautiful prepackaged Knot Wrap gifts for you to choose from….
Easter Basket gift £37.50
If you're scrambling for alternative Easter gift ideas this year, this basket packed full of chirpy bath products will keep the lucky recipient's skin in beak condition. Once all of the products inside have been removed, the basket, wrapped in a bright and colourful Knot Wrap made from organic cotton, can be used for spring picnics and Easter egg hunts!
Chirpy Chirpy Hop Hop (Bunny) £29.50 and Chirpy Chirpy Hop Hop (Chick) £29.95
Chick out this alternative Easter gift that is sure to make the sweet tooth in your life a very happy bunny. Four indulgent treats feature in this box, wrapped in a bold, two-way Knot Wrap made from organic cotton that can be used as a bag afterwards.
HAVE A 'CRACKING' EASTER WITH FLYING TIGER

Cool Shades Chocolate Easter Eggs – £3 – Flying Tiger – uk.flyingtiger.com
King & Queen Chocolate Easter Eggs – £3 – Flying Tiger – uk.flyingtiger.com
From cool shades to crown jewels, these lush chocolate eggs are all you need to have an egg-stravagant Easter.
Ryan's World Mystery Mini Egg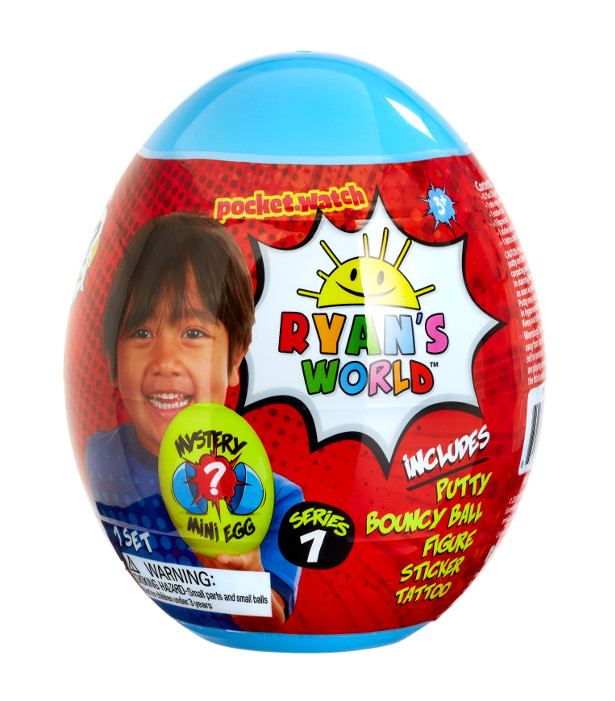 As you may already know, Ryan is the world's No. 1 YouTuber. His toy range has just been released in the UK and these eggs are a great Easter alternative for parents after a non-chocolate option. Each Mystery Mini Egg contains a mystery figure, bouncy ball, mystery putty and stickers,  RRP £14.99.
© 2019 RTR Production, LLC, RFR Entertainment, Inc. and Remka, Inc., and PocketWatch, Inc. All Rights Reserved.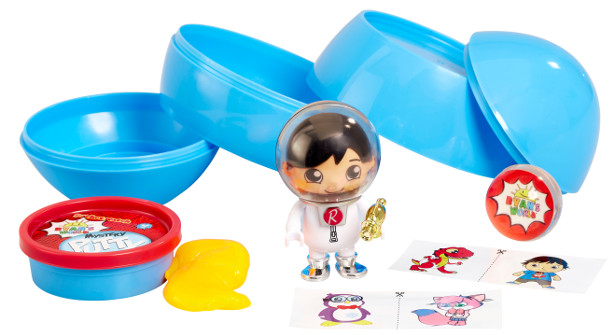 The top European Easter weekend destinations for chocoholics
London Stansted > Milan 19th April – 22nd April: Return flights from £245 – Ryanair
Milan is the home of Venchi Chocolate. The first shop was opened in 1878 in Turin, Italy by Silviano Venchi and in 2007 Venchi desserts were selected to be served at the Nobel Peace Prize Banquet in Oslo.
The shop in Milan is known for its use of the Piedmont Hazelnut, which is ground into gianduja and then eaten as a spreadable cream, filling in chocolate, or a nougatine. In addition to chocolate, the shop offers a large selection of house-made gelato with creative flavours that come in mouth-watering descriptions alongside a variety of chocolate flours with optional toppings. The shop is near Duomo di Milano, an impressive cathedral which was constructed over a period of 600 years. It sits on a large walking square with seating and beautiful views to enjoy.
London Stansted > Paris 19th April – 22nd April: Return flights from £260 – EasyJet
Begin the ultimate chocoholic trip at Choco Story, a museum of chocolate located in Paris, France, where local culture has celebrated chocolate for hundreds of years. You will learn about the history of chocolate and its origins in the early Americas. You'll also learn about the modern chocolate industry: current chocolate innovators, how chocolate is made, and all of its variations. Next, continue on to the tasting room, sampling chocolates of all different varieties. You can even make your own in a family-friendly DIY workshop at the museum. Finish your trip checking out the museum displays which feature sculptures of the Eiffel Tower and Notre Dame Cathedral made entirely of chocolate. A quick 10-15 minute drive towards the Seine river brings you to the House of Chocolates, helmed by an award-winning head chocolatier Nicolas Cloiseau. There you can sample and take home handcrafted macarons, truffles, and caramels.
London Stansted > Frankfurt 19th April – 22nd April: Return flights from £313 – Ryanair
Frankfurt in Germany is home to Bitter & Zart Chocolaterie. The chocolate is created in-house by the two founding members who specialize in marzipan, nougat, and caramels, as well as over 100 varieties of chocolates. Their cafe also serves decadent desserts like fruit tarts, meringue pie, carrot cake, and brownie pie. While exploring the area, you will find this shop is close to an iron footbridge over the Main River called the Eiserner Steg. It is also close to Römerberg walking street lined with replicas of historical architecture and a public walking square.
London Stansted > Barcelona 19th April – 22nd April: Return flights from £299 – Ryanair
Barcelona is the home of Oriol Balaguer, a chef with a long list of awards for his mastery of chocolate and pastries. In 2018, he was awarded Grand Prix au Chef Pâtisser 2018 by the International Academy of Gastronomy for his pastries. In 2001, his eight-texture chocolate cake won the best dessert in the world! The cake is constructed of biscuit, chocolate mousse, streusel, crunchy chocolate, chocolate glaze, and solid chocolate beans. You can try the cake at several of his shops in Barcelona including La Xocolateria. He also creates chocolate sculptures and other forms of artwork reminiscent of architecture.
London Stansted > Krakow 19th April – 22nd April: Return flights from £178 – Ryanair
If you want to eat the sweet stuff in style then Krakow has some really great offerings. The E. Wedel Chocolate Lounge is renowned for its regally, elegant decor with a stunning, vaulted glass ceiling and portraits of Poland's favourite chocolate brand's founders, hanging throughout its decadent space. Cakes, chocolates and pralines are just a few of the tasty treats on offer. If you simply want to walk away with an abundance of chocolates to share with the family, or to eat on your own, then you can't go wrong with Kawiarnia Karmello, found on the Royal Route. Walk away with a selection of yummie treats, chosen by your fair hand, and enjoy some of the best coffee around at the same time.
EASTER IDEAS! Chocolate Sprinkle Stix and Chocolate Lolly Maker from John Adams >> www.johnadams.co.uk
– Chocolate Sprinkle Stix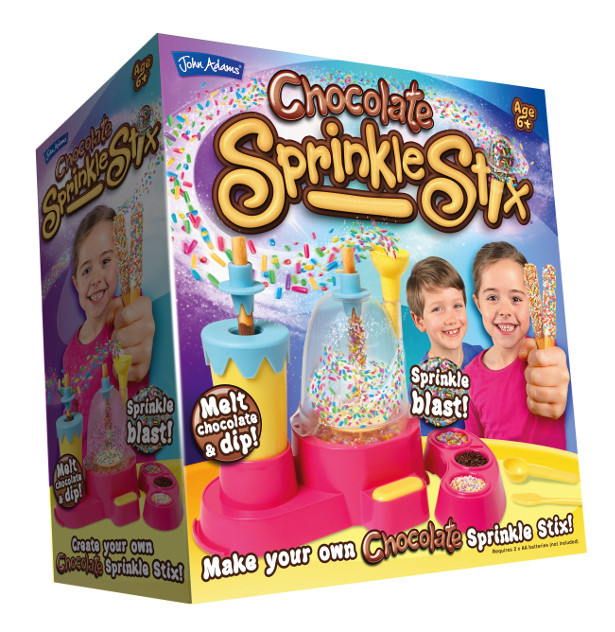 Chocolate Sprinkle Stix lets you make your own delicious, bite-sized treats. Safely and easily melt your chocolate, dip your breadsticks and pour in your sprinkles then sprinkle blast! The Chocolate Sprinkle Stix unit is easy to clean and is dishwasher safe too. Just add chocolate, breadsticks and sprinkles (not included).
– Chocolate Lolly Maker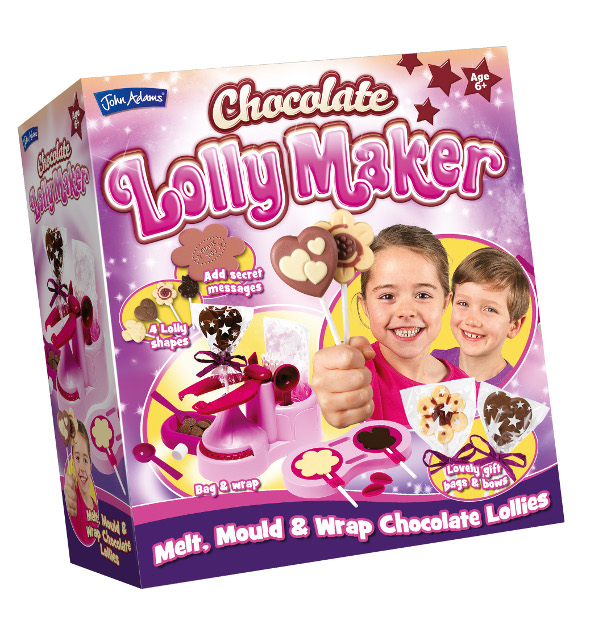 Melt, mould and wrap four fun chocolate lolly shapes with Chocolate Lolly Maker a flower, heart, horse and rabbit. Simply melt and pour chocolate into the moulds and add a secret message to the back. Shiny bags and tie on ribbons provided. (Chocolate not included).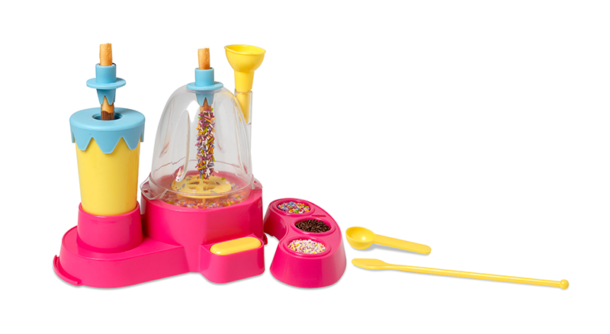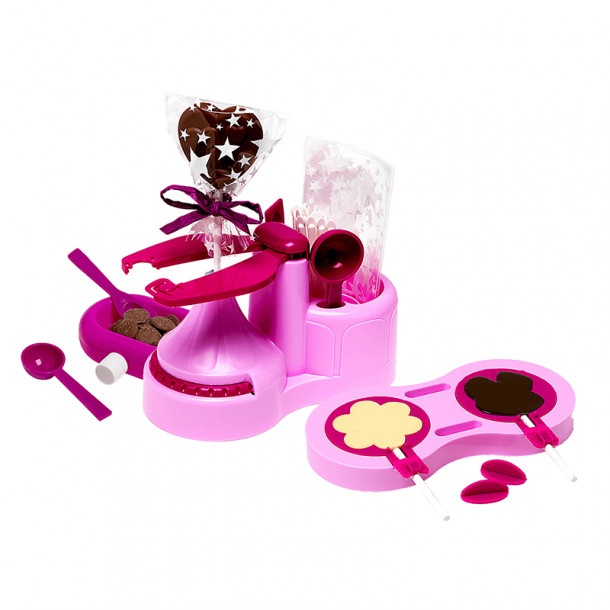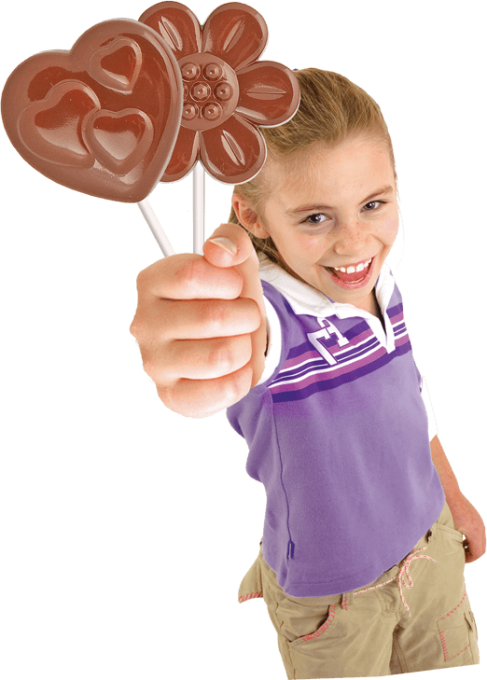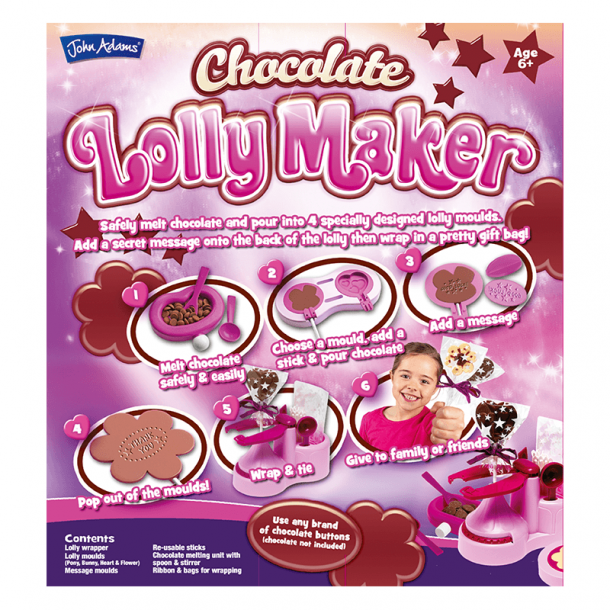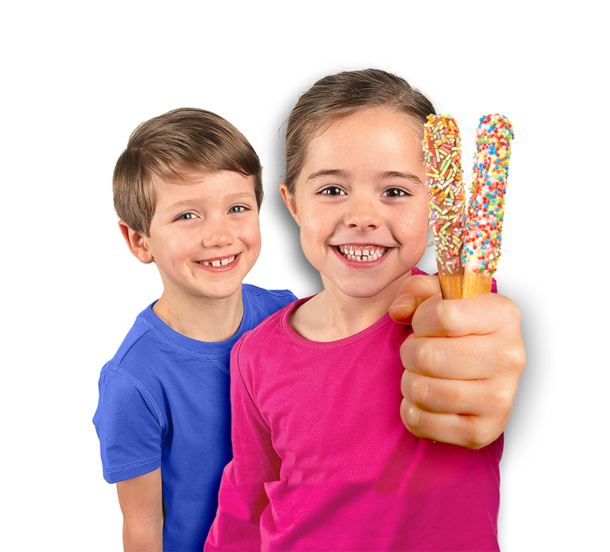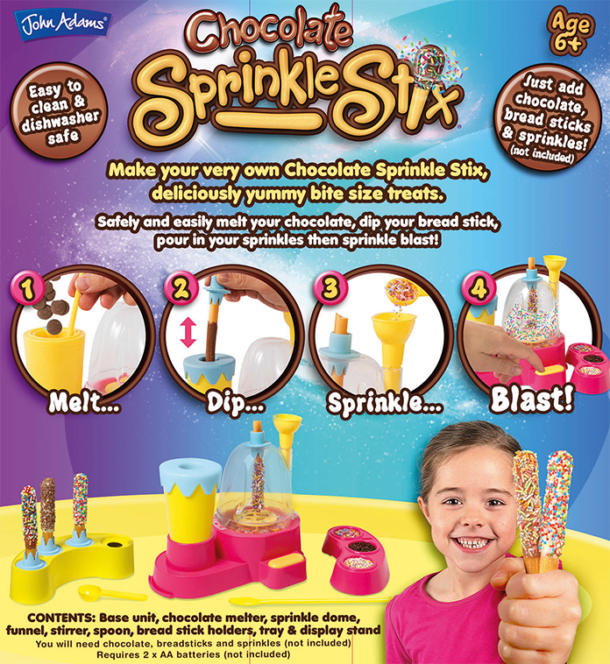 Pudding Fairy

Live demonstrations and classes an easy and fun chocolate art projects. I have a fantastic Easter project idea I think your readers would love:
– it's super easy yet effective
– it's for all levels of bakers, cake decorators, budding chocolatiers and parents with kids to entertain during Easter holiday too!
– ingredients are inexpensive and easy to get
– it's super fun
– it also teaches you how to paint with chocolate – and learn something new
– it's very relaxing and great to unplug from busy lives
Let me know if you'd like to know more.
About me: Laure is a "franglaise" chocolate artist and cake maker originally from Beaujolais, now based in West Sussex- where she lives with her kids Tom, an Under 14 rugby player for Pulborough Rugby Club, and Miggs, a Avis dancer and pony rider. Laure has appeared on BBC bake off: Creme de la Creme, on Chanel 4, has been featured in the Guardian, The Telegraph, Forbes, and made Ed Sheeran's 27th birthday cake.
See more here…..
Website: www.puddingfairy.com
Twitter: @Chief_Fairy
Instagram: /Pudding_Fairy
Facebook: :PuddingFairy
Susie Watson Designs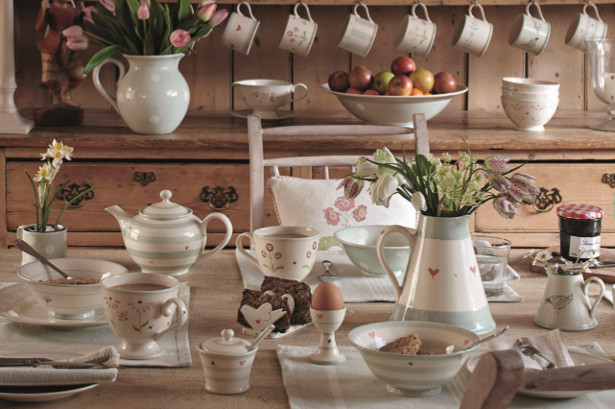 Decorate your Easter table with timeless, handmade products from Susie Watson Designs
Available in-store at nine UK locations or online at www.susiewatsondesigns.co.uk | 0344 980 8185
Celebrate Easter this year by decorating your dining table with beautiful handmade pottery, silk flowers and home accessories from Susie Watson Designs.
Welcome your family and friends to your Easter breakfast table with a range of mix and match pottery from Susie Watson's extensive collection, consisting of over twenty hand-painted and sponge decorated designs. Delight the children on Easter Sunday morning by placing a delicious chocolate egg from the Easter Bunny into a charming hand-painted Oscar Egg-cup. For grown-up chocolate-lovers, why not put a larger Easter egg into one of Susie's Conical or Large hand-painted mugs.
The pretty Love Bird and Heart toast rack will keep your breakfast toast crisp on Easter morning and sits beautifully with the Oscar Butter Dish. Handpainted designs such as Susie's Guinea Fowl baby pitcher is ideal for serving milk and will match perfectly with the hand-painted Black Hen side plates, just the right size for toast, pancakes or poached eggs. The Honey Bees French bowls are perfect for fruit or cereals.

Get ready to say goodbye to Lent!
With Winter finally behind us, what better way to welcome in Spring than by kicking back with some pink gin?! Made from fresh raspberries, Pinkster is the perfect Easter gift to celebrate the end of Lent.
Here are some delicious cocktails to make using Pinkster products:
Pinktini
A beautifully refreshing cocktail to enjoy in the garden during a classic Easter egg hunt.
50ml Pinkster Gin
10ml Elderflower cordial
Fill shaker with ice, throw in several raspberries and then add five parts Pinkster to one part cordial, shake and pour into an ice-cold glass.
Garnish with a raspberry and a sprig of mint.
Pinkster Gin: RRP £24.00 for 35 cl or £36.00 for 70 cl (40% ABV)
Available online from: Pinkster Gin, Ocado.com, 31Dover, and Master of Malt. Also listed in 170 branches of Majestic Wines and 40 Marks and Spencer's stores in the South East.
French Twist
The perfect way to pimp up your bubbles before enjoying your Easter lunch.
Simply add a measure of Pinkster Royale to a chilled flute of Prosecco or Champagne.
Pinkster Royale: RRP £24.00 for 35 cl (24% ABV)
Available online from: Pinkster Gin
Rampant Raspberry
Enjoy this fruity cocktail with the knowledge that summer is almost here!
50ml Pinkster
70ml Apple juice
35ml Hedgepig Rampant Raspberry
15ml Lime juice
Shake, strain into a tall ice-filled glass and garnish with apple slices.
Hedgepig Rampant Raspberry: RRP £32.00 for 50 cl (33% ABV)
50p from every bottle is donated to the British Hedgehog Preservation Society.
Available online from: Hedgepig
Gin 'n' Jam
This is a sweet treat to really ring in the end of Lent!
50ml Pinkster
10ml Lemon Juice
Large spoon of Gin Jam
Fill shaker with ice and add ingredients.
Serve over crushed ice and garnish with second spoon of jam and a raspberry.
Alternatively, some Pinkster Gin Jam goes beautifully with hot cross buns!
Gin Jam: £6.50 for 340g (2.4% ABV)
Available online from Pinkster Gin
Easter Egg hunts and a Chocolate Party at Whitemead Forest Park.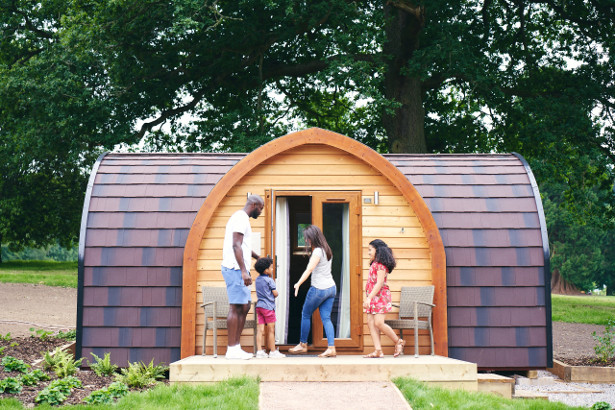 Whitemead Forest Park in the Forest of Dean, Gloucestershire is a woodland retreat offering a range of accommodation options for up to eight including glamping pods, cabins (with hot tubs!), lodges and camping and caravan pitches, not to mention an on-site swimming pool, spa, restaurant and bar.
In addition to the usual host of kid's activities at the popular family resort, over the Easter season there will also be site-wide Easter Egg Hunts and a special Chocolate Party – an afternoon of madness where children take part in lots of crazy chocolate games!
Click here for more information: https://www.whitemead.co.uk/.
Sweet like chocolate! Celebrate Easter with Pasta Remoli's Chocolate Ravioli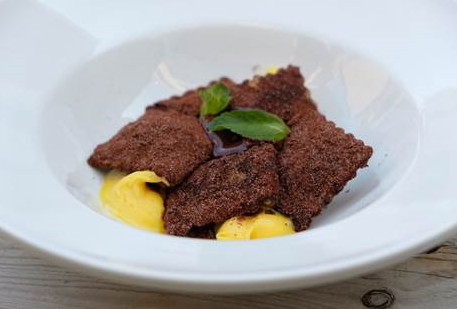 Let's be honest, Easter time is all about the chocolate. But if you're looking to try something a bit different this year, head to Pasta Remoli as they're celebrating Easter with what they do best, an exclusive chocolate pasta dish. Yes, you read that correctly – chocolate pasta!
Delicious deep-fried chocolate ravioli filled with an ricotta and moreish chocolate chips, served with white chocolate and drizzled with rich milk chocolate sauce- it's indulgent comfort food at its finest. Created by chef and founder Simone Remoli, this gorgeous dish is ideal for chocolate and pasta lovers alike and is certainly a memorable way to celebrate Easter with the family.
"I love eating chocolate over Easter, but I thought this year, why not combine it with my lifelong love for pasta? Creating this dish was lots of fun – almost as fun as eating it!" says Simone Remoli.
Available across the Easter weekend, Pasta Remoli's chocolate ravioli priced at £7.50 and can be found at all Pasta Remoli Finsbury Park and Ealing.
Instagram – @pastaremoli
Twitter – @PastaRemoli
Facebook – www.facebook.com/PastaRemoli
GET EGG-CITED, EASTER IS COMING TO BOUNCE, SHOREDITCH

Easter explodes into Bounce Old Street with a huge Easter egg hunt throughout the venue, with a prize in each, including the chance to win a year's free ping pong! The Game Gurus will be on hand to take you through a selection of the finest ping pong/Easter-based games in Europe, and it wouldn't be a Bounce Easter party without cracking tunes from DJ Shredded Pete himself. For just £6pp you'll also get UV Ping Pong, access to all the free ping pong games tables, an egg hunt and all the chocolate you'll ever need. Be part of Bounce Old Street's first party for 2019, we'd hate for you to miss out!
For more info and to buy tickets please visit: http://bouncepingpong.com/whats-on/the-easter-party/
Sunday 21st April
Doors: 6pm – late
Music: 90's house, nu disco, 'now' house and more
MAKE SURE YOUR KIDS HAVE AN EGG-CELLENT EASTER WITH THE HELP OF BOUNCE, FARRINGDON
Keeping those mischief makers entertained during the holidays can be a tricky job, but fear not, Bounce can help you out. Our Farringdon venue are offering a family game or two of ping pong & a delicious kids' meal for a just £9 per child from 4- 6pm, Monday to Thursday, and 12 – 6pm Friday. Or simply grab a bat and enjoy a game for just £4pp. For more info and to buy tickets please visit: https://www.bouncepingpong.com/kids-party-packages/
About Bounce
Bounce, The Home of Ping Pong, is the all-inclusive social entertainment experience which combines a high energy fun activity with a premium night out.
Launched in 2012, Bounce was founded by Adam Breeden, the brains behind entertainment brand, Social Entertainment Ventures, and Dov Penzik, an entrepreneur and former competitive table tennis player. Now boasting two venues, Bounce Farringdon is the flagship whilst Bounce Old Street, launched two years ago, has quickly become the go to venue for those working in and visiting Shoreditch.
Best played in groups of six or more, each venue also hosts corporate events for up to 500 party people in the main space and 100 in each private room. Make sure to check out their Wonderball ™ tables: an interactive immersive activity using state of the art projection mapping to bring the game to life. If that sounds a bit complicated or your just pants at ping pong, book a Game Guru who can show you the ropes & teach you the games.
Aside from offering the chance to play Ping Pong with friends in a fun and unique setting, Bounce provides an extensive food and drink menu, curated cocktails and designer décor by Russell Sage.
For more information about Bounce or to make a booking, visit the www.bouncepingpong.com, or find us on Facebook, Twitter or Instagram.
Take a ride around London this half term
Create your very own model vehicle with these fun transport kits, available from the London Transport Museum Shop!
The perfect activity for engaging the whole family this Easter! Build the London bus and learn about some of the capital's most famous landmarks.
Inspire and create this half term with these exciting and educational kits.
Wooden Kit Locomotive – £4.99
Wooden Bus Kit – £7.99
London Bus Model Book – £7.99
London Transport Museum shop – ltmuseumshop.com
HAND 'BAG' OF THE KING
-VANILLA REINDEER LAUNCHES GAME OF THRONES THEMED PERSONALISED PACKAGING-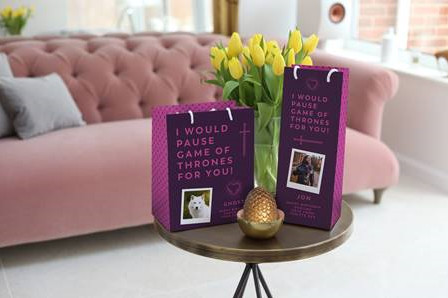 Throw yourself into a world of fantasy with Vanilla Reindeer's latest design, launched to celebrate the epic eighth and final season of Game Of Thrones, back on our screens from April.
The Vanilla Reindeer design uses a cheeky message – 'I Would Pause Game Of Thrones For You' – and is available across the brand's range of personalised gift bags and bottle boxes. For gift bags, five options of varying shapes and sizes are available, but if you're sending some champers you can choose from either a bottle bag or two types of bottle boxes – with prices starting at just £5.99*.
From Jon Snow to Daenerys Targaryen and Tyrion Lannister, the characters of this hit TV series, based on George R.R. Martin's best-selling book series "A Song of Ice and Fire", have captured audience's attention since its launch in 2011. Now, with the medieval drama coming to an end – why not celebrate by giving the gift any Game of Thrones fan would love to receive?
Simply choose a photo of the Game of Thrones fan and upload it onto the packaging with their name, for a high quality and easy to create gift idea. It's the perfect way to help your family or friend say goodbye to this last season of epic fantasy adventure.
Vanilla Reindeer also offers a fabulous range of gifting products – from alcoholic beverages, to confectionary and toiletry sets. Whether it's a luxury bottle of Lanson Rose Champagne, a blissful box of Milk Tray or a lavish Baylis & Harding Bathing & Candle set – there is a wide range of options to choose from.
Vanilla Reindeer is known for its cheeky messaging and the product is a combination of the brand's tongue in cheek style and Game of Thrones TV series. Over the years, the show has produced some great one liners itself, which can be recalled by any of its vast fan base – "Winter is coming", the motto of House Stark, one of the Great Houses of Westeros and "When you play the game of thrones, you win or you die" by evil Queen Cersei.
As well as personalised bags and bottle boxes, Vanilla Reindeer also offers a delicious selection of chocolate truffle gift boxes. Choose from Intense Dark, Smooth Milk, White Lemon, Sweet Mandarin, and, Dark Mango and Passionfruit, with prices starting from £11.99*.
UK based Vanilla Reindeer is the NEW personalisation brand launched to offer a wide range of fully personalised products that combine contemporary design flair with the very latest in digital print technology, providing you with a user-friendly, one-stop service that's guaranteed to delight the special people in your life.
To ensure your loved one receives the gift in good time…. all items have the option of either Royal Mail 1st Class standard delivery or Royal Mail Tracked 24, Royal Mail Special Delivery and Royal Mail Special Delivery Saturday, so there's no need to panic. We currently have a special code for 10% off your order – AYR10PR.
*All prices exclude postage.
The alternative Easter gifts from Black Cow, the world's smoothest vodka.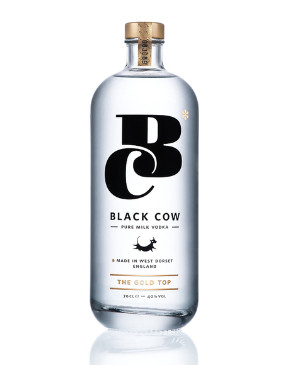 For those friends and family who are looking for an alternative to chocolate over Easter, why not treat them with a gift from Black Cow. The world's smoothest vodka is the perfect way to celebrate Easter, a delicious vodka cocktail served in one of their hi ball or rocks glasses and finished off with their creamy cheese. All these gifts are under £35.00 so why not surprise and delight loved ones over the Easter period.
Under £35
70 cl bottle of Black Cow Vodka RRP from £28.00 ABV 40% available from www.blackcowvodka.co.uk
www.amazon.co.uk, Marks and Spencer, 31Dover.com, Sainsbury's, Majestic
Under £30.00
6 x hi ball or 6 x rocks glasses. Decorated with Black Cow's signature dancing cows in black and 18 carat gold leaf. RRP £26.00 for 6 glasses.
Under £20.00
3 x miniatures – available to purchase alone or in a 3 x miniature pack. RRP £5.00 for a single or £15.00 for a 3 pack. Available from www.blackcow.co.uk www.sainsburys.co.uk
Under £10.00
200 g Truckle Cheddar
Black Cow cheddar is made from the milk of grass-grazed cows in West Dorset. Intense, rich and crumbly it is a very special cheese especially for the cheese lover in your life. RRP £6.95 for 200 g. Available from www.blackcow.co.uk www.sainsburys.co.uk
VTech PetSqueaks Betty & Nibble Bunnies (3+ years) – Brand new!
RRP: £14.99 each VTech https://www.vtech.co.uk/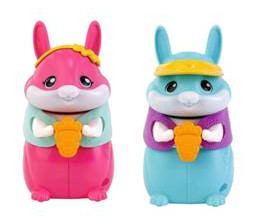 This cute little pocket-sized robotic pet plays fun and interactive responses when you trigger 1 of the 3 sensors. Play with and nurture your very own little companion and take them with you wherever you go! Watch your PetSqueaks™ move and scurry around on flat surfaces like a real pet. Each PetSqueaks™ comes with 3 accessories; headwear, jacket and a food item. Put the food item in your PetSqueaks™'s hands to see their cheeks light up in delight as they eat!
Leapfrog Water & Grow Garden (9 – 36 months)
£29.99 Argos / Smyths Toys Superstores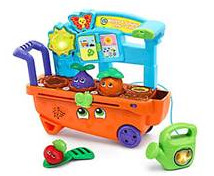 With the weather getting warmer, it's time to get outdoors and get your hands dirty! Keep your little gardener busy from sun up to sun down with this exciting role-play singing garden. Drop, pull up or press the radish, onion and carrot to build fine motor skills while learning about colours, size, counting and what plants need to grow.
Water Count Veggie Garden
Leapfrog Shapes & Sharing Picnic Basket (6 – 36 months)
£14.99 Smyths Toys Superstores
Pack an Easter picnic for two and pretend to snack on yummy treats while exploring food, shapes and colours with the talking Shapes & Sharing Picnic Basket. The basket always says its pleases and thank yous too! Then put the pieces back in the basket with the shape sorter for fun on the go.
Shapes & Sharing Picnic Basket
VTech Lullaby Lambs Mobile (0+ years)
RRP: £34.99 Argos
The 3 adorable soft lambs spin as the detachable mobile projects 4 colourful light patterns and plays 4 songs and 40 melodies to help your little one sleep. The mobile can also play nature sounds or white noise and there is a 5, 15 or 30 minute timer switch to select how long the songs or sounds play for. A remote control is included so you can change the volume or play or pause music without disturbing your little one. A sound sensor detects baby's cry and plays songs and sounds to soothe.
A NEW TOOL FOR MODERN MINDFULNESS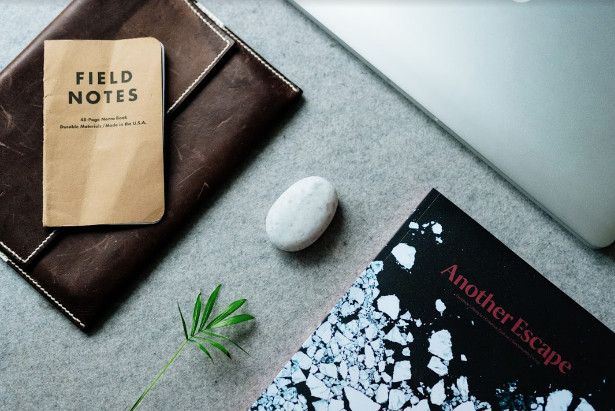 A beautifully designed calming pebble. Supported by a mindful community, hardware designers and
mental health experts.
London, England: April 9, 2019 – Making mindfulness accessible and easy for everyone, Moment
Pebble announces they have developed a product designed to bring short, mindful moments into the lives
of busy people. Away from screens and notifications, identified as one of the biggest sources of stress
today.
Being busy has become a badge of honour. This busy phenomenon is impacting society as people are
sacrificing their wellbeing in an endless search for bigger, faster, now. At the expense of people's health –
both physical and mental – society is absorbed in the need to always be 'on'.
"Even those people who use excellent mindfulness tools like the Headspace or Calm apps tend to use
them in the morning or evening. However, it's during the day that we are the most stressed. We designed
the Moment Pebble to be a simple tool to reduce stress during these times, and ultimately improve overall
wellbeing in the long-term." says Charlie Cadbury, co-founder of Moment Pebble.
The Moment Pebble is an all-in-one tangible tool. Acting as a physical mindfulness enabler, giving minds
short, frequent breaks which can be subtly included into a day. The Pebble fits in the palm, a pocket or a
bag, activated by movement, with a hypnotic glow that draws the user's focus for thirty seconds (a
moment).
Using a low energy design, the Pebble lasts a fortnight before needing to be charged. For ease of use, it
recharges wirelessly on a 'charging stone' which itself sits un-tethered, only requiring to be recharged
every couple of months. It's pocket-sized (6cm x 4cm x 1.5cm) and weighs just 60g.
The design is driven by research indicating that thirty seconds of mindfulness helps kick people off
autopilot and draw them into the present. Benefits of taking moments include: reduced feelings of anxiety
and stress, boosting brainpower and creativity as well as improving sleep. Whilst in the longer term
encouraging feelings of clarity, calmness and wellbeing.
The science behind the benefits have been backed by Dr. Gini Harrison, senior lecturer in Psychology at
the Open University, specialising in harnessing technology to promote mental wellbeing and health:
'Taking short moments can increase your capacity for mindfulness… By regularly practising these micro-
moments you will become more aware and calmer."
The Moment Pebble is available for pre-order on Kickstarter. This crowdfunding campaign started 9 April
2019 and runs through to 9 May 2019. Pricing for the Moment Pebble begins at £40 with an RRP of £60
when it hits the shelves later this year.
The Big Museum EasterTrail
children aged 4+
Fri 19th April 11-4pm
National Museum Cardiff
£4.50 per child
Solve clues whilst following the trail around the National Museum Cardiff and receive an exciting prize at the end.
National Trust Cadbury Easter Trail
children aged 1+
Fri 19th April 11-4pm
Arlington Court, North Devon
£2.50 per child
Take part in a nature trail around Arlington Court collecting clues as you go in order to receive a Cadbury prize.
Easter Extravaganzaat the Royal Mews, Buckingham Palace
children aged 2+
Mon 22nd April 11-3pm,
Buckingham Palace
ticketing included in admission
Explore the Royal Mews whilst trying to find all of the hidden horses in order to win a chocolate prize. There are also many Easter and springtime inspired arts and crafts to get involved with.
Hidden Woods Easter Holiday Camp
Outdoor Play for 8 – 13 years
Monday 15 to Thursday 18 April
Hidden Woods, Bath
From £6.00
Celebrate World Heritage Day with activities which explore the city's architectural
achievements and engineering landmarks: past, present and future.
Bunny Tots & Easter Egg Hunt
Dance for 3-4 years
Monday 15th April
Reigate Community Centre, Surrey
£7.50
Reigate Community Centre have organised dancing, singing and an Easter egg hunt.
Easter Trail
Treasure hunt for 2 years and above
Saturday 6th April
Maidstone Museum
£1.00
Maidstone Museum have organised an Easter trail with prizes to be won.
Breakfast with the Easter Bunny
Meal for 3-8 year olds
Saturday 13th April
Paddock Wood Garden Centre, Tonbridge
£10.95
Enjoy a delicious breakfast at Paddock Wood Garden Centre followed by a trail, chocolate decorating and the chance to meet the Easter Bunny who will give a prize to each child
Easter Egg Run 2019: 40th Anniversary
Fun Day for All Ages
Sunday 21 April
Glasgow Royal Hospital for Children, Glasgow
FREE
Watch as hundreds of bikers ride through the streets of Glasgow in a mile-long convoy of
colour, noise and smiles in support of the boys and girls at Scotland's largest children's hospital.
House for an Art Lover: Easter Art School
Art for 5 – 13 years
Tuesday 09 to Wednesday 10 April
House for an Art Lover, Glasgow
£60.00
This Easter, little artists have the chance to become part of a fairy-tale through the art of
costume and mask making.
Blood Flow+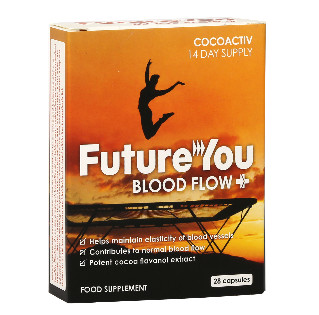 • Contains CocoActiv, a highly potent cocoa flavanol extract derived from dark chocolate (minus the calories). Cocoa flavanols are known to help maintain the elasticity of veins and arteries. This contributes to normal circulation, so that vital oxygen can reach organs such as the heart and brain.
• To obtain the same amount of cocoa flavanols in a daily dose of BLOOD FLOW+ (200 mg) you would need to gorge on four bars of milk chocolate (around 900 calories and 50 grams of fat).
Blood Flow+ know as 'the chocolate pill' One time purchase £25.00 Subscribe and save £20.00
Can you help Daphne the Dinosaur find
her missing eggs at Clarks Village?

Daphne the Dinosaur is nesting at Clarks Village this April and needs dinosaur lovers of all ages to help her find her missing dinosaur eggs.
From 11.30 to 2.30 between Saturday 6 April and Monday 22 April 2019, Daphne and her dinosaur keeper will be roaming freely around Clarks Village, in the heart of Somerset, looking for her dinosaur eggs.
To help Daphne, the animatronic dinosaur, guests need to find her eggs by following a special themed trail. Dinosaur egg adventurers will be rewarded with a little treat to celebrate their brilliant navigation skills.
Daphne loves to have her picture taken with super keen dinosaur helpers so make sure you stop her and ask her for a roar…tastic selfie.
For fashion foragers and treasure seekers, Clarks Village has more than 90 designer and high street brands to explore at up to 60% of RRP. Little adventurers will love the free King Arthur's Adventure Play Park.
For offers and tips on how to plan your trip to Clarks Village, please visit: www.clarksvillage.co.uk.
To keep up to date with village life, follow the Clarks Village social media channels:
Facebook – www.facebook.com/clarksvillage
Twitter – www.twitter.com/@ClarksVillageUK
Instagram – www.instagram.com/clarksvillageuk
Lambs of Fairy Glen: An Almost True Story
Sheila Kogans Elementary School age book "Lambs of Fairy Glen: An Almost True Story" makes a wonderful Easter gift and comes with a stuffed lamb.
When Mr. Treat strides down the ferry into the peaceful town of Uig, Scotland, he is intent on using Fairy Glen for his own profit. With the help of Mr. Pharma they introduce the sleep inducing I-Want-More dust.
Eight-year old twins, Hilda and Heather, who normally bicker at each other, join forces to enlist the Spirit of Beauty for help. And it is the gentle lambs who offer their wooly warmth to turn the tide.
Lambs of Fairy Glen is a warm and humorous story about lamb power, where kindness and love overcome malevol ence. It is beautifully illustrated with twenty-two paintings filled with wit and whimsy. A universal tale, Lambs of Fairy Glen is designed for eight-year olds but is appropriate for eight to eighty.
Frozen Easter Pashka with Cherry Sauce Serves 10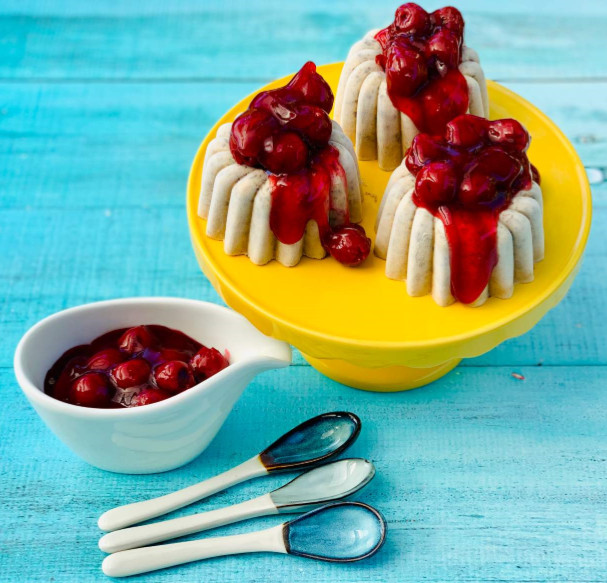 NEED: 150g golden caster sugar 1 vanilla bean 200ml whole milk 4 egg yolks 20ml Kirsch or Amaretto 100g craisins 100g dark chocolate 50 – 60g white chocolate white 80g pistachios-shelled 500g fresh ricotta cheese well drained 200g full fat sour cream 75g butter, melted Sauce 1 x 700g jar of pitted morello cherries, drained 250ml reserved syrup from jar of cherries 50ml fresh orange juice 80 g golden caster sugar 1/2 tsp almond extract 40g cornflour
DO: 1. Place the vanilla bean into a cold oven set to 200°C and roast it for 10 minutes exactly. Remove from the oven and cool. 2. Place vanilla bean and sugar into a food processor and mill to a fine powder. 3. Place milk and vanilla sugar into a saucepan and bring to the boil. Take it off the heat and temper the yolks before adding them back into the hot mixture, stirring continually. Cook until coating the back of a wooden spoon. 4. Pour into separate bowl and cool completely using a cartouche on top of the custard to prevent a skin forming. 5. Meanwhile, combine the kirsch with craisins in glass bowl, cover and set aside for 30 minutes. 6. Roughly chop chocolate and pistachios. Set aside. 7. Place ricotta, crème fraîche/sour cream and cold custard into mixing bowl and stir together vigorously until well combined. Add melted butter and incorporate. 8. Fold through craisins with kirsch and chopped chocolate and nuts. 9. Pour mixture into moulds of choice and place into the freezer overnight or until solid. 10. To make Cherry Sauce: place all ingredients except the cherries into a saucepan and cook on a medium high heat until thickened, stirring continuously. NO lumps! 11. Add drained cherries and mix just to warm through.
SERVE: Turn pashka out onto serving plate and drizzle with sauce and cherries. I suggest defrosting them in the fridge until a fork or spoon will cut through them easily before serving.
Healthy Easter Gift! Get Kids Outside Gardening

Hi There!I am making a pitch on behalf of my company Bloomers Island for our VeggiePOPS seed starters – they look like a lollipop put when you plant and water them, they pop open and a vegetable grows out of it! They are made of completely compostable potato starch (and edible by the way although it wouldn't taste very good), with fertilizer, soil, and seeds inside. Bloomers started in schools and after working with thousands of kids on two continents, they've discovered a few things:1. It has to be fun for the kids or they won't do it2. It has to be fun for the grownups of they won't do it3. There has to be a story behind it (that's w here the Bloomers come in)4. We've found that over 90% of the kids will eat a vegetable if they've grown it.Bloomers Island tells compelling stories and creates innovative products tthat educate and truly inspire young children to live a healthier lifestyle. Cynthia Wylie, the founder of Bloomers Island has published a series of five books with Random House Children's Books. Please visit her website for more information, CynthiaWylie.com.
Little Kids Business is an online Marketplace representing 110 Australian Kids brands. We began one year ago so keep an eye on us as we gather new Brands to sell through us each month.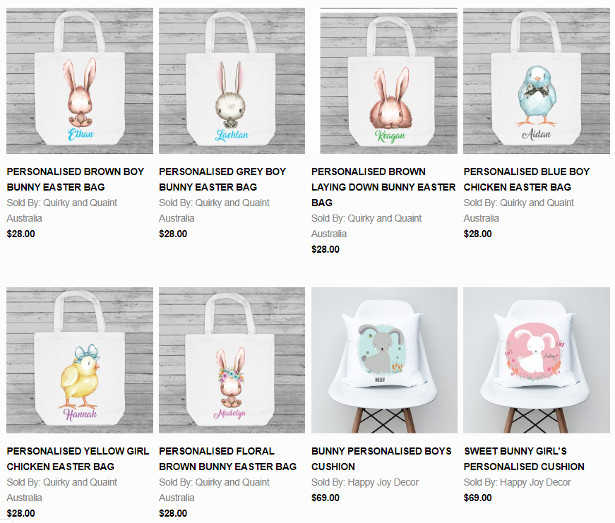 We know Kids love Easter so we have prepared some Gifts and blogs on this topic which you may like.
You may use any of our Easter gifts in your promotion with a link to www.littlekidsbusiness.com.au.
Note: some personalised gifts have to be ordered before your post is live.
https://littlekidsbusiness.com.au/product-category/gifts/easter-themed/
https://littlekidsbusiness.com.au/the-history-of-easter/
WORLD'S NO.1 CHILDREN'S MUSIC BRAND "KIDZ BOP"COUNTS DOWN TO FIRST-EVER HEADLINE U.K. LIVE SHOW ON 20 APRIL 2019 AT THE EVENTIM APOLLO IN LONDON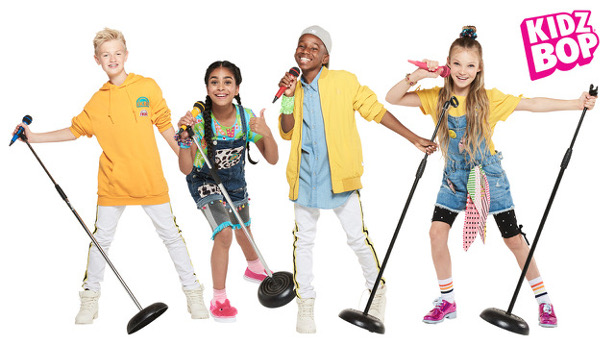 INSTAGRAM | YOUTUBE | TWITTER | FACEBOOK
First time U.S. and British KIDZ BOP Kids have performed together live, bringing today's biggest hits "sung by kids for kids" to the capital
The ultimate family-friendly concert event is one of the hottest tickets in town for children this Easter holidays
Chris Grarron who work Ariana Grande and Justin Bieber heads-up the production of the interactive tour that will leave audiences amazed with its lavish set, costumes and choreography
Only three artists in history—The Beatles, The Rolling Stones, and Barbra Streisand—have had more Top 10 albums on the Billboard 200 Chart than KIDZ BOP
Press release, London, UK: KIDZ BOP, the world-leading children's music brand, are kicking off their KIDZ BOP World Tour 2019 in London this Easter. The U.S. KIDZ BOP Kids will be joining the British KIDZ BOP Kids for their first-ever headline show in the capital city. The KIDZ BOP Kids will be performing some of today's biggest hits "sung by kids for kids," live at the Eventim Apollo, Hammersmith, on Saturday 20th April 2019.
The brand-new show is an interactive live concert experience for the whole family with all-new set design, costumes, exciting choreography, and a stack of special surprises. This year, KIDZ BOP has partnered with talented production manager Chris Gratton to help produce the KIDZ BOP World Tour 2019. Gratton will be using his experience of working with artists including Ariana Grande and Justin Bieber, to bring a dazzling live show that shares the KIDZ BOP World Tour 2019 with fans around the world.
KIDZ BOP connects with kids and families through its best-selling albums, music videos, consumer products and live tours. KIDZ BOP is the N0.1 music brand for kids, featuring today's biggest hits "sung by kids for kids." In the U.S., KIDZ BOP has sold over 20 million albums and generated over 2.7 billion streams since the family-friendly music brand debuted in 2001. The best-selling series has had 24 Top 10 debuts on the Billboard 200 Chart; only three artists in history—The Beatles, The Rolling Stones, and Barbra Streisand—have had more Top 10 albums. Celebrity fans of KIDZ BOP include Nicole Kidman, Victoria Beckham and Stacey Solomon.
The British version of KIDZ BOP was launched in Spring 2017 by UMOD (Universal Music on Demand) and has proved to be one of the biggest UK music breakthrough acts, finding success with its four UK album releases to date surpassing over 200,000 sales. All have debuted in the UK Official Album Chart, including two UK Top 10 albums. In total KIDZ BOP have spent a combined 24 weeks in the official Charts top 40 since launch in March 2017
2018 was an outstanding year for the British KIDZ BOP Kids. Supported by national TV and digital advertising campaigns, the KIDZ BOP Kids appeared and performed on popular kids' TV shows (CBBC's landmark Blue Peter, CITV's Scrambled!) as well as staple breakfast show, Good Morning Britain.
Summer 2018 saw the KIDZ BOP Kids perform live across the UK – from sold-out performances at UK's biggest indoor kids' festival, Kidtropolis, to an opening act run for the Harlem Globetrotters, including a performance at the O2 Arena in London. The kids rounded off the summer on a high note with a three-day run at the CBBC Summer Social in Liverpool. The year was capped off with the KIDZ BOP Kids opening the BAFTA Children's Awards 2018 at the Roundhouse, London.
2019 is already proving to be another successful year with the KIDZ BOP 2019 album surpassing 45,000 copies sold with three consecutive weeks in the Official Album Charts Top 40, plus the announcement of their first headline show and an appearance on BBC Radio 2 for Comic Relief.
With the Easter long weekend looming, whether you have chosen to go on a hiking adventure, coastal road trip, paddle-boarding expedition or have opted for a less strenuous staycation, the increase in recreation time, and being out and about can be risky for your new phone.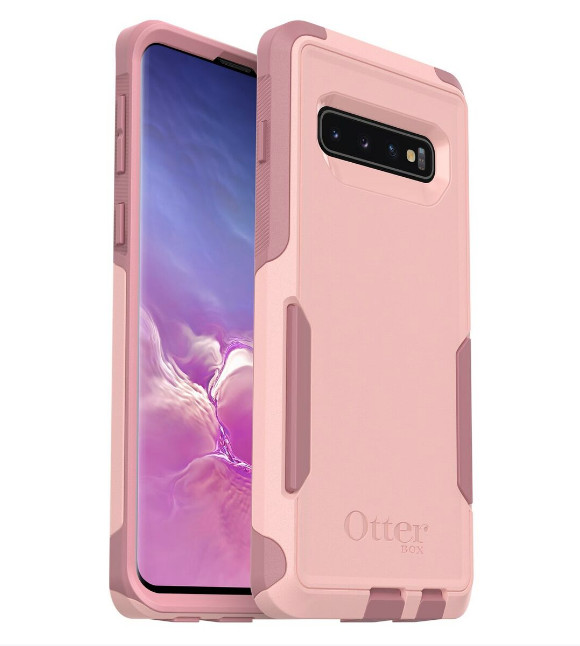 OtterBox and LifeProof phone cases are the latest tech essential, offering a stylish yet protective lineup of options to protect your mobile throughout the long weekend, regardless of the activities.
Chocolatey smiles and good vibes in store at this year's Beacon Eggsplorer and Family Fun Day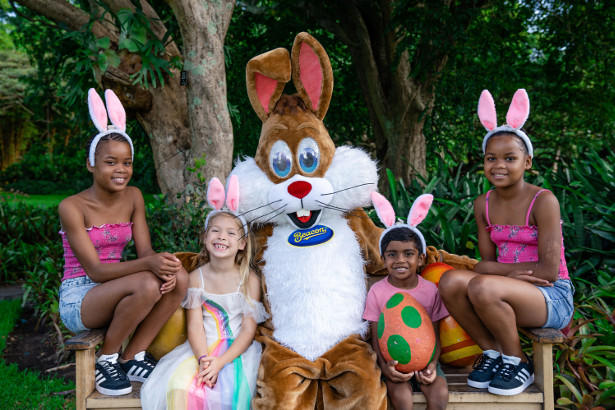 Chocolatey family fun and games await Durbanites and holidaymakers at this year's Beacon Eggsplorer and Family Fun Day. Taking place for two days over the Easter weekend, on the 20th and 21st April, the event guarantees good times and good vibes while families and friends hunt for Easter eggs in the Durban Botanic Gardens.
Suitable for the entire family, the hunt was designed by professional team building company, Beach and Bush, to ensure non-stop laughter and entertainment. Event organiser, Alene Naidoo says, "Whether you are four or 84, we've got you covered with a host of activities throughout the day."
Activities include:
The Hunt –Taking place throughout the day, the hunt is a combination of spot the eggs and other challenge-based activities where families can participate at their own pace or compete against each other. Once you've found all your eggs you can claim your delicious Beacon surprise! As an extra treat, the Beacon Bunny has hidden 500 golden eggs to be found!
Baby Hunt – Your little one's safety is a priority and there will be a dedicated and supervised space for kids aged one to three to hunt for eggs.
Other activities – Cupcake decorating, ceramic painting, interactive slime stand, face painting, a soft play station, sand art, pony rides and more….
Easter Bunny meet and greet – Say hi to the Beacon Bunny and his friends or stop by the Beacon photobooth to claim a keepsake photo to remember the day.
Alene says, "This is an extra special year as the Botanic Gardens turn 170 years old and we have an exciting surprise in store to celebrate."
Whether you're getting your hunt on or simply enjoying the gardens' open-air beauty, this year's Beacon Eggsplorer and Family Fun Day promises non-stop fun for families and friends to make extra special Easter memories.
Tickets are available at www.webtickets.co.za or from Pick 'n Pay and cost R95 per person. For more information please contact 031 322 4021.
Event details:
Saturday 20 April 2019
Doors Open: 09h30
Doors Close: 14h30
Sunday 21 April 2019
Doors Open: 09h30
Doors Close: 14h30
Event address:
Durban Botanic Gardens
9a John Zikhali [Sydenham] Road, Durban
MAGIC MOMENTS GOOD FOR THE SOUL
AT THE TWELVE APOSTLES HOTEL AND SPA
Voted no. 2 World's Best City Hotels in Africa 2017, with a host of culinary delights and other magical special offers, The Twelve Apostles Hotel and Spa is your place to be this winter…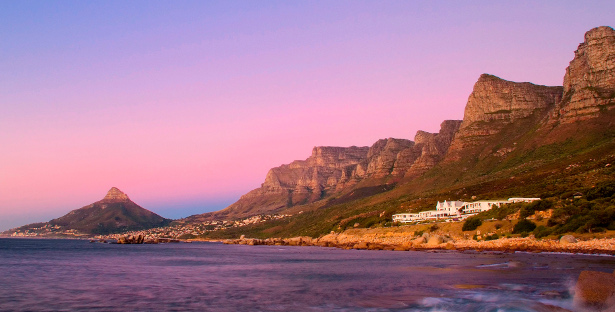 Our Sushi & Sake Dining Experience on 12 April is a culinary collaboration between Sommelier, Gregory Mutambe and Sushi Chef, Sarawut Sukkowplang. This five-course dinner in The Café Grill, will partner Cape Town's freshest sushi with sake, revealing the versatility of this Japanese rice wine when served at the perfect temperature. Arrival sundowners start at 18h30 with dinner served at 19h00. Price is R795 per person.
With views to die for, our Easter Sunday Harvest Table on 21 April in Azure Restaurant and the Atlantic Marquee, is the ideal place to spend your day with family and friends. Executive Chef, Christo Pretorius has put together a seasonal spread with starters, a hot and cold buffet and carvery selection and an Easter-licious dessert selection. There's a jumping castle and an Easter Egg Hunt for kids on Easter Sunday. Lunch starts at 13h00. Price is R595 per person and, children 12 years and under pay half price.
After a visit from the Easter Bunny, our legendary Easter High Tea on 20 and 21 April completes the magic of the holiday weekend. Tea will be served on three-tiered tea stands table-side, in The Leopard Bar and The Conservatory. The tea stands will be topped up as you go along. Tea times are 10h00, 12h30 and 15h00. Price is R325 per person for High Tea by the Sea and R375 per person for the Vegan High Tea.
Dress up warmly, as we welcome Autumn with a Film in the Fynbos on 3 May. After a delicious four-course sushi meal in The Café Grill, amble over to our beautiful Fynbos garden for an outdoor movie experience under the stars. Why not extend the fun and stay over for the night? Enquire for rates. Arrival sundowner is at 18h00 with dinner at 18h30 and the movie at 20h30. Price is R850 per person. Space is limited, so book early
Whether you call her Umama, Unina, Mother, Momo or 'Mè …share a special Mother's Day Lunch with your mum and family on 12 May. We're serving a Harvest Table Lunch in both the Atlantic Marquee and Azure Restaurant from 13h00. Price is R595 per person, children 12 years and under are half price.
Mums rule…. At our annual Mother's Day Weekend High Tea on 11 and 12 May. Head Pastry Chef Gina's creativity knows no bounds as she pulls out all the stops in recognition of all MUMS. You're in for a treat so… book early to secure a table. Tea times are 10h00, 12h30 and 15h00. Price is R325 per person for High Tea by the Sea and R375 per person for the Vegan High Tea.
And one for the Dads! This Father's Day, 16 June, all Dads will receive a Whisky Cocktail on arrival with the compliments of our in-house Mixologists. Executive Chef, Christo Pretorius and his culinary team will have conjured up a hot and cold buffet including starters, a carvery selection and a delectable choice of desserts, specifically with Dad's in mind. Lunch starts at 13h00 in The Azure Restaurant. Price is R595 per person for a three-course buffet. Children 12 years and under are half price.
Our Father's Day Gent's High Tea on 16 June has a great selection of 'Dad-friendly' items, served on tea stands table-side, in the Leopard Bar and The Conservatory. The tea stands will be topped up as you go along. Tea times are 10h00, 12h30 and 15h00. Price is R325 per person for High Tea by the Sea and R375 per person for the Vegan High Tea.
Clear your schedule for the Neethlingshof Food and Wine Dinner on 28 June! The Neethlingshof Estate, where soil, climate and vines co-exist in perfect harmony to create a unique terroir, is committed to eco-sustainability and conservation. Together with winemaker De Wet Viljoen, the Azure team of Executive Chef, Christo Pretorius and Sommelier, Gregory Mutambe, we present a superb evening of food and wine for wine-lovers. Dinner starts at 19h00 for 19h30. Price is R695 per person and includes food, wine and water.
Taking place from June to September, make a date for our delicious three-course Winter Curry Special that includes our famous Prawn Dahl as a starter, three different curries, with rice, roti, poppadums, condiments and a delectable dessert. Available in The Azure for lunch only at R245 per person and in the Café Grill for dinner only at R395 per person. Dinner includes a glass of sparkling wine on arrival. For those dining in the evening, a complimentary shuttle to and from the Waterfront is available until 21h00.
SPA TREATS
APRIL
To introduce the therapist's touch, our 60-minute anti-aging Decleor Facial begins with a luxurious aromatherapy infused back, neck and shoulder massage. The anti-aging facial including exfoliation, mask and massage, will leave you feeling thoroughly relaxed and pampered. Book this must-have treatment and you can receive 10% off any Decleor homecare products. Price is R900 per person. All spa treatments booked include herbal tea and fresh fruit on arrival with complimentary use of the plunge pool and salt water floatation pool.
Valid from 1 to 30 April (excluding Saturdays, Sundays and public holidays).
MAY
Indulge into 90 minutes of pure luxury this May. Your treatment begins with a 30-minute Swedish Back, Neck and Shoulder Massage and continues with a 30-minute, tailor-made spa facial. End off with a super-relaxing foot and ankle massage. Price is R1350 per person and includes a delicious spa lunch and a glass of bubbly. All spa treatments include herbal tea and fresh fruit on arrival with complimentary use of the plunge pool and salt water floatation pool.
Valid from 1 to 31 May (excluding Saturdays, Sundays and public holidays).
JUNE
For all expectant moms, our 90-minute Mother-to-be-Massage is a relaxing full body massage specifically created for pregnant ladies. The lighten up leg treatment will ease swollen legs and ankles and you take home a Lucky Legs full size product to enhance the benefit of this luxurious treatment. Price is R1550 per person. All spa treatments booked, include herbal tea and fresh fruit on arrival, and complimentary use of the plunge pools and salt water floatation pool.
Offer valid from 1 to 30 June (excluding Saturdays, Sundays and public holidays).
EXTRAORDINARY DINING EXPERIENCES
SUSHI & A MOVIE IN THE CAFÉ GRILL
Start your evening with bubbly on arrival on the outdoor deck, followed by a four-course sushi dinner in The Café Grill and a movie in our Cinema, with popcorn, sweets and hot chocolate. This is an exceptional dining experience with spectacular Twelve Apostles mountain views. Limited to eight couples only…so booking is essential. Price is R795 per person including arrival sundowner at 18h00, with dinner at 18h30 and movie at 20h30.
HIGH TEA AT THE TWELVE APOSTLES
Our legendary High Tea By The Sea is the ideal way to spoil yourself or to celebrate a special event. Indulge in scrumptious, freshly baked scones with all the trimmings, mouth-watering finger sandwiches and an array of other tea treats, served on a three-tier tea stand table-side. An inspired combination of sweet and savoury treats await when you choose our Vegan High Tea. Chef Gina's crafty use of dairy substitutes is a revelation even for non-vegans! Booking is essential. Tea times are 10h00, 12h30 and 15h00. Price is R325 per person for High Tea by the Sea and R375 per person for Vegan High Tea.
PICNIC PLEASURES
Enjoy 'THE' perfect spot for 'THE Perfect Picnic.' Whether it's at romantic Stanley's Rock, in the untamed beauty of the Table Mountain National Park or in our secluded Fynbos garden… a picnic is the perfect way to steal a heart or some quality time with a loved one or to celebrate a special occasion.
* Proposal Picnic – R3450 per couple. Includes: A picnic basket filled with decadent treats; a bottle of Moët & Chandon Imperial Champagne and a bunch of roses (residents and non-residents).
* Picnic Pleasures – R2950 for two guests. Includes: A picnic basket packed with fresh, homemade specialties; a bottle of Moët & Chandon Imperial Champagne (residents and non-residents).
* Resident Picnic – R1600 for two guests. Includes use of the picnic spots, a gourmet picnic hamper and a bottle of South African Méthode Cap Classique (resident guests only).
(Subject to availability and only upgradeable 72 hours prior to the booking; R1000 surcharge to use the Fynbos Gardens).
THE GIN LAB @ THE CONSERVATORY
The Gin & Canapé Experience – pairs your G&Ts with six canapes designed by Chef Nicholas Goldschmidt. Price is R395 per person with 24-hours' notice required. Time is 17h00 and special is available from Monday to Thursday and then Saturday and Sunday.
The Gin-Making Experience – Craft your own Gin, with the expert assistance of our Gin Mixologist. Start the evening with a Gin & Canape Tasting, before moving into artistic mode as you create your own bottle of Gin by infusing your own botanicals into the bottle. Available every day from 18h00, price is R495 per person.
BLOCKBUSTER BIRTHDAY PARTIES
This will be the best 'five-star' birthday bash ever! Our unique and stress-free children's parties include a delicious fun-filled lunch and milkshake in The Café Grill, followed by a movie… chosen by the birthday girl /boy, in our private cinema, with popcorn, sweets and hot chocolate. Time is 11h00 followed by lunch at 12h30 and the movie from 12h30 to 14h00. From Monday to Friday, price is R325 per child for eights years and older. On Saturdays and Sundays price is R375 per child of eight years and older.
DINNER AND A MOVIE
With a dramatic backdrop of mountain and sea, what could be more perfect than a romantic, three-course gourmet dinner for two in the stylish Azure restaurant. After dinner, snuggle up for a cosy movie night in our private 16-seater in-house cinema, complete with popcorn, milkshakes and sweetie treats. OR make a night of it by staying overnight! Includes breakfast (price on request). Price is R575 per person.
GIFT EXPERIENCE VOUCHERS
Our Gift Vouchers are perfect for all occasions. Choose from a tempting selection of experiences – food and wine discovery evenings, traditional afternoon teas, spa vouchers or a monetary voucher to spend in the hotel. Vouchers can be purchased online or at the hotel and are beautifully presented in a personalised wallet which can be posted to the recipient or emailed for convenience.
CONTACT US TO BOOK YOUR EVENTS:
Telephone: 021 437 9029
Email: restaurants@12apostles.co.za
Spa Telephone: 021 437 9060
Spa Email: thespa@12apostles.co.za
Address: Victoria Road, Camps Bay, Cape Town, South Africa
GPS Coordinates: 33º58'59.37" S, 18º21'31.43
Confirmation is subject to availability. Prices are subject to change and in unforeseen circumstances events may be cancelled or rescheduled without prior notice. Please note that booking is essential for all events. Terms and conditions apply.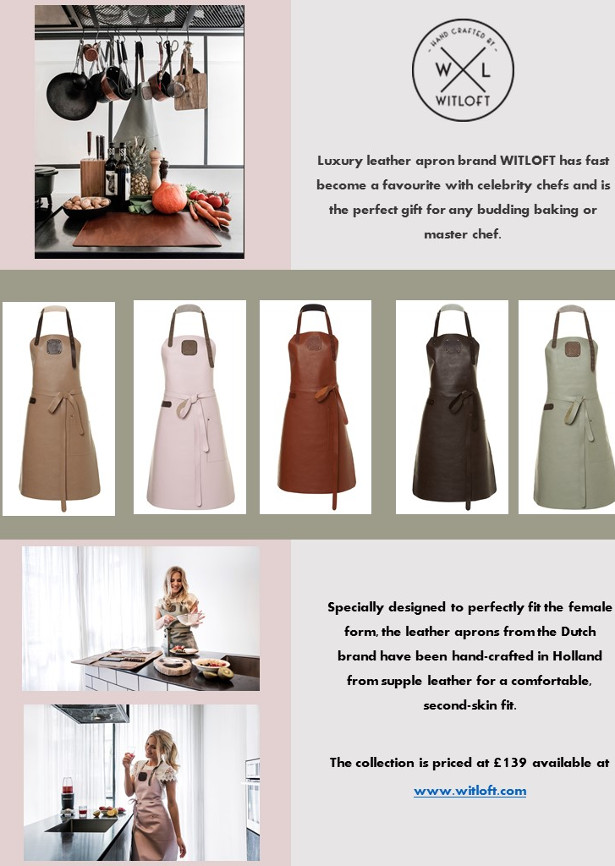 www.thegiftexperience.co.uk
Personalised Happy Easter Bunny Candle
£9.99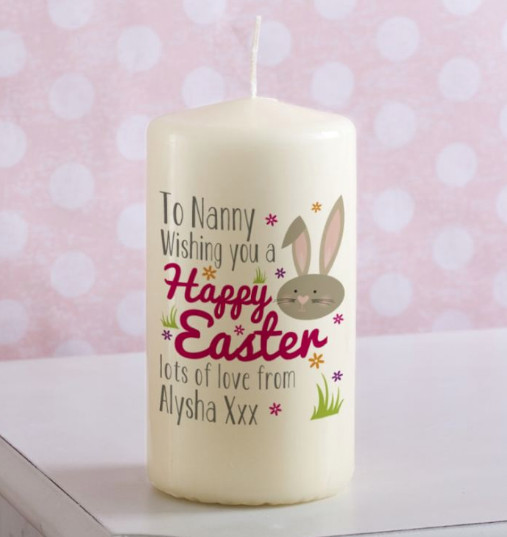 BANG BANG CORN
Jack Daniel's® Smooth Original Glazed Bang Bang Corn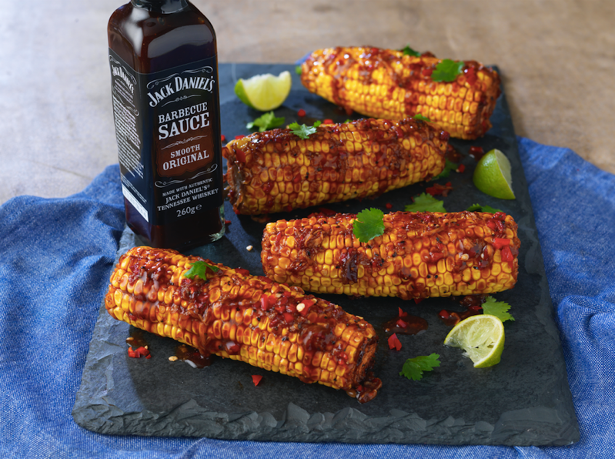 Method: Oven / Grill
Approx 30 minutes
Ingredients:
4 ears of corn
1 bottle of Jack Daniel's® Smooth Original Barbecue Sauce
2 red chillis
1 inch ginger (grated)
1 clove garlic (grated)
Juice of 2 limes
Salt and pepper
40g coriander
Prep:
Place Jack Daniel's® Smooth Original Barbecue Sauce in a large bowl, add chopped chilli's (including the seeds for extra heat), grated ginger, grated garlic, lime juice, salt and pepper. Stir until well combined.
Add the corn to the bowl and coat evenly with the sauce mixture. Remove the corn from the sauce and place on a hot grill (or in a hot oven).
Cook the corn for 15 – 20 minutes until it is golden and softened, turning every few minutes and brushing with remaining sauce mixture.
Sprinkle with coriander and serve immediately.
BBQ Pork Buns
Jack Daniel's® Full Flavour Smokey BBQ Pork Buns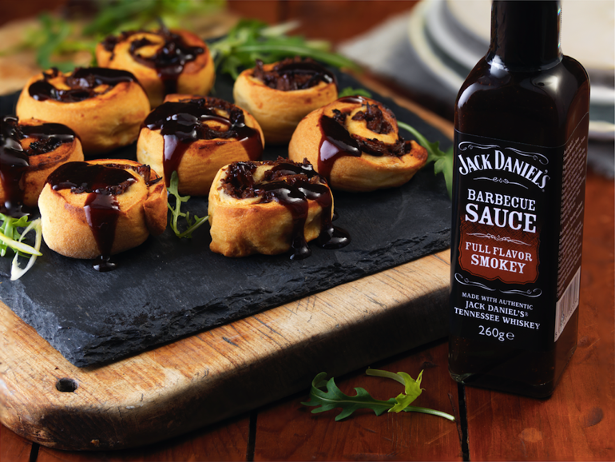 Method: Oven
Approx 30 minutes
Ingredients:
500g pre-cooked pulled pork
1 bottle Jack Daniel's® Full Flavour Smokey Barbecue Sauce
1 pack pre-made croissant dough (or puff pastry)
Prep:
Preheat oven to 170°C.
With clean hands, place the pre-cooked pulled pork in a bowl and shred.
Mix the pulled pork with half a bottle of Jack Daniel's® Full Flavour Smokey Barbecue Sauce.
Roll out the dough, cut into four equal squares and lay flat on the work surface. Spread out the pulled pork over the dough, leaving a one-inch gap down the side.
Roll the dough with the pulled pork tightly, and pinch the ends to seal. Cut the rolled dough into one inch slices, and place on greased baking tray, leaving space for each bun to expand.
Bake at 170°C for 15 – 20 minutes until golden. Once cooked, remove from oven and allow to cool slightly before drizzling the top of the buns with the remaining Jack Daniel's® Full Flavour Smokey Barbecue Sauce.
Serve warm.

FIRE UP THE GRILL THIS EASTER WITH THE TASTE OF TENNESSEE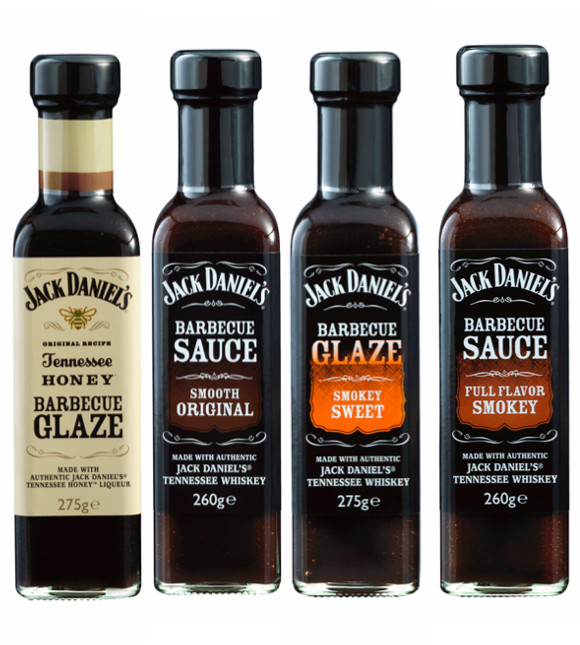 The Barbecue season is around the corner so fire up the grill and cook up a storm with Jack Daniel's mouthwatering range of barbecue sauces and gorgeous glazes.
With Jack Daniel's Sauces, it's easy to surprise and delight family and friends. Simply serve up luxuriously sticky, glazed chicken wings and ribs, add depth to 'low and slow' dishes like pulled pork or beef brisket, or use the sauces as a delicious dip for fries, wedges and veggies.
The latest addition to the range is Jack Daniel's® Tennessee Honey™ Barbecue Glaze, which is infused with the soft flavours of the popular Jack Daniel's® Tennessee Honey™ Liqueur, giving the glaze a smooth hint of honey.
The glaze offers an exciting extension to the current range, which includes Jack Daniel's®
Smokey Sweet Barbecue Glaze, Smooth Original Barbecue Sauce and Full Flavor Smokey Barbecue Sauce.
The glazes and sauces will instantly transform everyday dishes and are all made with real Jack Daniel's® Tennessee Whiskey, direct from the distillery in Lynchburg, Tennessee.
Looking for a little inspiration? Try our range of delicious new recipes, including Slow Roasted Pork Belly with Tennessee Honey Barbecue Glaze and Asian Slaw, Monkfish Tacos with Smokey Sweet Barbecue Glaze and Awesome Sliders made using Smooth Original Barbecue Sauce. The full range of recipes is available on www.jackdanielsbbqsauces.com.
Each Jack Daniel's Sauce is virtually fat-free with around 40 calories per typical 25g serving. Each of the sauces is suitable for vegetarians.
Jack Daniel's Barbecue Sauces are available nationwide from Sainsbury's, Tesco, Asda and Waitrose, RRP £2.00. Jack Daniel's® Tennessee Honey™ Barbecue Glaze is available in Waitrose and Tesco stores nationwide RRP £1.99
SA Cheese Festival celebrates 18 years of cheese and more!
The South African Cheese Festival celebrates its 18th anniversary this year with a feast of 18-experiences-in-one from Friday 26 to Sunday 28 April 2019.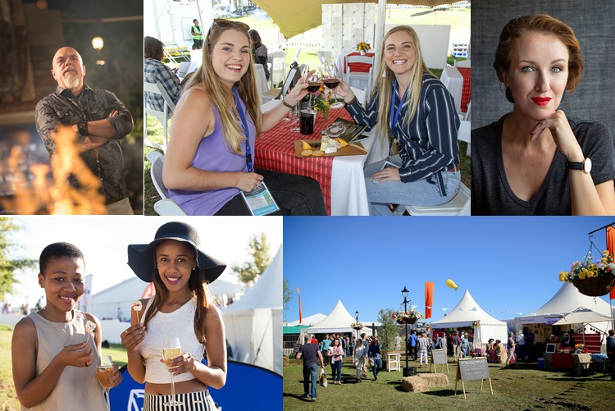 This "Festival of the Year" as awarded in 2018 promises a taste experience of popular local and international cheese, alternative and gourmet products, as well as select wines, craft beer and gin. New this year is a piazza with everything Italian and "Raak 'n bietjie rustig" Friday for those who want to experience the festival at a slower pace.
"The SA Cheese Festival has grown into South Africa's most popular outdoor food experience," says Johan Ehlers, Chief Executive Officer of Agri-Expo, who has hosted the festival since 2002. "It offers an unparalleled value for money platform for visitors to taste, buy and enjoy cheese and complementary products from about 150 exhibitors, and especially to test entrepreneurs' innovative creations – from insect ice cream to abalone pie!"
Tonnes of cheese – from Naples to Kareedouw
In the Cheese Emporium, festival goers can taste and buy the widest variety of cheese – old favourites and new ones – under one roof. Here, a brand-new Italian Piazza with Mozzarella, olives, Provolone, Prosciutto di Parma, pasta, pesto and Italian hospitality awaits.
"Unique to the SA Cheese Festival are exhibitions by artisanal cheesemakers from far and wide," says Ehlers. "We annually offer an opportunity to a number of small cheese makers to introduce their unique handmade products to up to 30 000 visitors as part of our #Support #SmallCheeseMakers project in partnership with the Western Cape Department of Agriculture (WCDoA) and Absa."
Room for learning from experts
Food lovers who like adventurous pairing experiences will enjoy a feast of six daily demonstrations in the Tasting Room, at no extra cost. Well-known foodies such as The Food Alchemist Pete Goffe-Wood, The Kate Tin Katelyn Allegra, The Food Fox Ilse van der Merwe and the Italian La Terra dei Cuochi winner Lapo Magni will share their pairing secrets – combining cheese with wine, beer and other complementary products. Come discover the story behind Afrikoa chocolate from Tanzania and what makes Prosecco different to Champagne.
According to Ehlers, visitors can also look forward to "Are you a 'BOK' for cheese?" with the Bok Radio Breakfast duo Wimpie and Le-Lue featuring SA's 2019 Dairy Product of the Year – the 50/50 goat's and cow's milk cheese St Francis of Ashisi of Belnori Boutique Cheesery. Also on the programme are SA's Top Ten Chenin Blanc in collaboration with Standard Bank; and cheese-and-wine tastings by Fairview's chief winemaker Anthony de Jager (Friday and Sunday) and owner Charles Back (Saturday).
"Last year, the Tasting Room sessions were extremely popular and festival goers should arrive early to ensure a seat," Ehlers recommends.
Discover alternative products
In the 'Cape Made: Taste the Alternatives' Mall, there is a selection of niche and alternative products such as pomegranates, chillies and periwinkle to choose from plus bargains directly from entrepreneurs thanks to a partnership with the WCDoA. In the 'Cape Made Kitchen', visitors can experience a taste of magic, at no extra cost, during three daily demonstrations where chefs of the Private Hotel School demonstrate specially developed recipes pairing cheese with bread and alternative products. Visitors also receive an exclusive recipe book as gift.
Cheese carving and live music
Big and small can win fantastic prizes (and of course delicious cheese!) in the Ladismith Cheese Carving Competition for which visitors can enter daily before 13:00 at Blossom's Gazebo. Entries are free, but space is limited. And at the Music Gazebo, festival goers can enjoy performances by artists such as ShenFM, Absolutely Fabulous, Sincere Swing, The Grey, Under Cover and SHIM SHAM Band.
Boutique is king
According to Ehlers, the SA Cheese Festival offers the ideal platform to support boutique manufacturers. "Stalls with a select collection of wines are situated just outside the Cheese Emporium – a move from inside that was received overwhelmingly positive by festival goers last year," says Ehlers. "Our focus is on discovering new tastes – from wine and craft beer to gin with honey, almond, buchu, strawberry or chai. We promote responsible use of alcohol and recommend that festival goers make use of shuttle services and taxis. "
"Raak 'n bietjie rustig" Friday
Friday 26 April is the first day of the festival and therefore the ideal day to experience the festival at a slower pace before the weekend gets busy. Watch out for "Raak 'n bietjie rustig" packages on Friday 26 April – perfect for groups such as book/garden/crochet/coffee/bowls/lift clubs. Buy three adult or three senior citizen tickets and a fourth friend can attend the festival free of charge.
Get tickets before they sell out
The SA Cheese Festival will take place from Friday 26 April to Sunday 28 April 2019 at Sandringham outside Stellenbosch. No tickets will be available at the gates. Tickets are available at Computicket, Shoprite and Checkers at R180 per person per day. Senior citizens pay R120 and children aged 2 to 13 pay R20. An exclusive Connoisseurs' Experience is available (at R950 per person, over 18 years only) for only 100 guests per day, with reserved seating, VIP parking, early access, a Président Cheese curated cheese board, a bottle of Linton Park wine and more.
Visit www.cheesefestival.co.za, contact Agri-Expo at 021-975 4440 or email admin@agriexpo.co.za for more information. For programme highlights, follow the SA Cheese Festival on Facebook (Cheese Festival), Twitter (@SACheeseFest) and Instagram (sacheesefest).
Portsmouth Vegan Festival – The Best Place to Get Me Some Vegan this Easter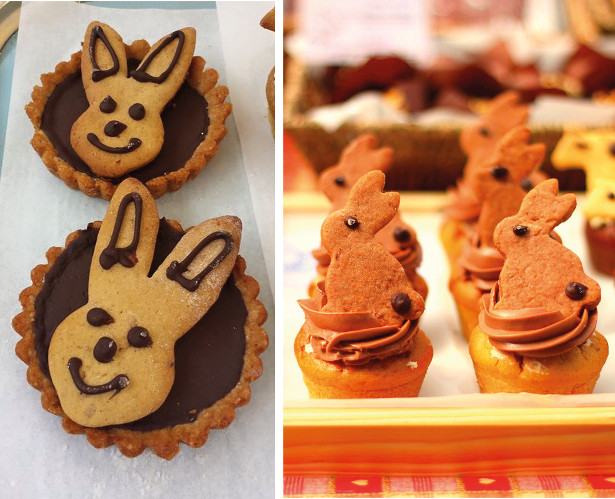 If you thought vegan festivals were just for vegans and veggies – think again. Everyone is enjoying vegan these days from Will.I.AM and Jennifer Lopez to Benedict Cumberbatch and Brad Pitt. Vegan week from Great British Bake Off showed us just how much fun you can have with vegan food and now the supermarkets appear to be competing with each other as to who can bring out the best new vegan Easter eggs. Vegans now have their own cool menus in most mainstream restaurants, pubs and cafes. So if you're currently tucking into your usual Easter treats but starting to realise that there's now something way more exciting out there and it's vegan-shaped, hop along to the Portsmouth Vegan Festival on 20th April…
So what's packed in to the Portsmouth Vegan Festival? – well, the answer is what's not! There's everything to tickle your taste buds from delicious vegan creme eggs and children's Easter eggs to the latest gourmet vegan cheezes, and everything in between. It's like all the food you've ever enjoyed but with the unhealthy bits taken out. You can try before you buy, and sample foods that are so new they haven't even hit the shops yet. You can also bathe vegan too – with a range of deliciously scented soaps and handmade bath bombs from brands like Iuvo Skincare. And if you're feeling stressed from a busy week, you can have the chance to chill out in a relaxing yoga session.
There's something for everyone – with lots of cool children's activities and entertainment on hand to amuse the little ones. And if your teenager is into the latest trends you can check out cool designer vegan labels such as the gorgeous range of 'Viva La Vegan' hoodies and Tees. If you're looking for a new pair of shoes or boots, Alternative Stores will be on hand to help. Plus there's a massive range of gifts and goodies including candles, jewellery, and even treats for animals. It's also a great place to shop if you're looking to go plastic-free.
If you're looking to get more in-depth, the festival also features useful talks on nutrition and the vegan lifestyle as well as some inspiring, fun cookery demos to get you started.
The Portsmouth Vegan Festival takes place on Saturday 20th April at Portsmouth Guildhall, from 10.30am – 4.30pm, so there's plenty of time to browse around before lunch, enjoy some talks and demos, and round the day off with tea, or take something home for later. There are over 80 fantastic stalls, world food caterers, exciting cookery demos, inspirational talks, interactive workshops, yoga and children's activities running throughout the day.
Festival organiser, Victoria Bryceson runs the event in partnership with animal welfare charity, Miracle's Mission. She comments, "I'm really looking forward to our exciting 2019 Portsmouth Vegan Festival. It's set to be even bigger and better than last year's. We received so much positive feedback last year and there's now so much demand that that this festival is becoming a regular sell-out event. I think it's partly because people really love the friendly atmosphere. And also because it's one of the best places to network and meet others who are vegan-curious too. The wonderful thing about it is that it's for everyone whatever your lifestyle. Just come along and bring your friends for a great, fun day-out. You'll have everything you need there, whether you're looking for some retail-therapy, some 'me' time, precious family time or just a lovely meal out with some friends."
The Portsmouth Vegan Festival is on Saturday 20th April at Portsmouth Guildhall, Guildhall Square, Portsmouth, PO1 2AB and opens from 10.30am – 4.30pm. Entry is from just £3 (under 16's free) and this includes entry to all areas and activities. Standard tickets are purchased at the door on the day. VIP tickets, £15, include fast track entry and a goody bag full of vegan products, samples, discounts and offers can be purchased in advance but sell out quickly. For more information please visit www.veganeventsuk.co.uk or www.facebook.com/VeganEventsUK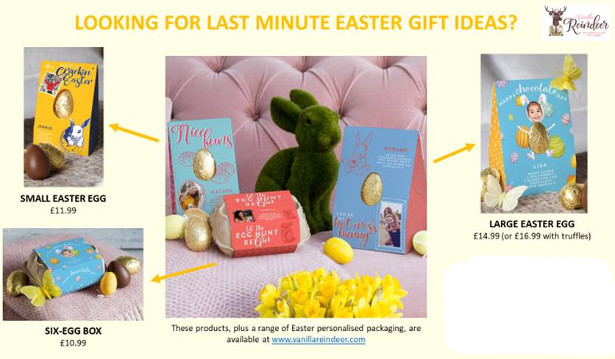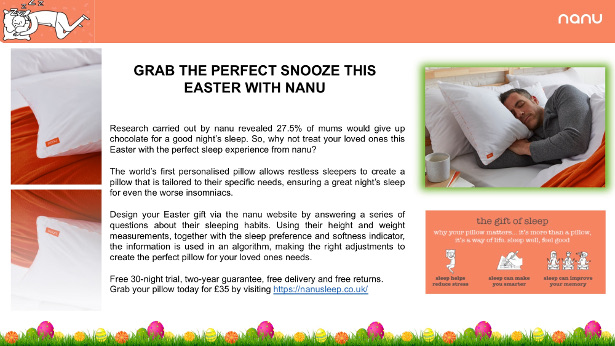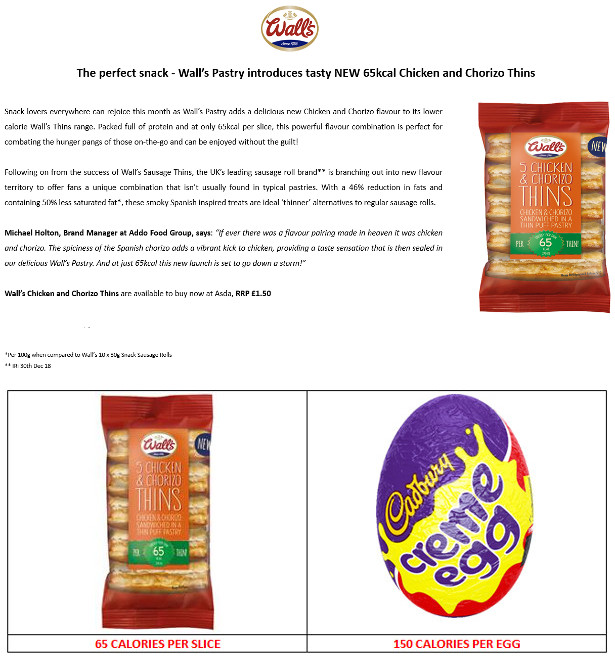 Fishing season has just begun, and with warmer weather and longer days, it has truly come just in time! Fishbrain (www.fishbrain.com) is the perfect tool to help you plan each fishing trip with ease and assurance that you'll be prepared with the right gear and expectations.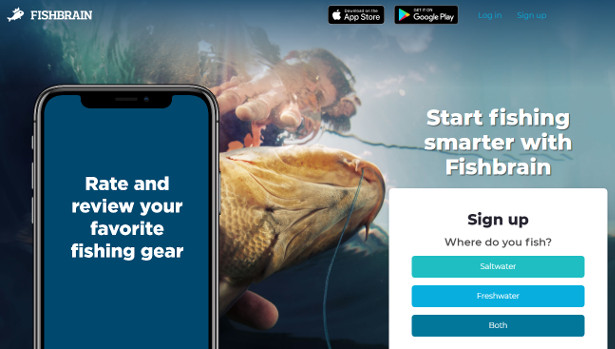 Fishbrain is the world's most popular mobile app and social network for anglers, with 7 million users globally. Whether you're a beginner or a pro, Fishbrain provides every outdoorsman with the tools necessary to planning the perfect fishing trip by recommending locations, connecting you with other anglers and much more.
Fishbrain's accessibility and information makes it a brilliant experience for both seasoned anglers and beginners alike. Fishbrain's features include AI-powered species recognition and a newly added Gear Section, which allows users to rate, review, and purchase fishing gear via affiliates, including Amazon, Bass Pro and more. It's a perfect platform for those of all generations to share their fishing experiences, log their catches to see who had the best catch and bond over a positive fishing experience, even if they are miles apart. From celebrating the success of scoring a prize catch, to taking time to embracing companionable silence, fishing offers one of the best experiences for bonding with your family this Easter.
Fishbrain Premium also includes Fishbrain BiteTime, an advanced fishing forecast, designed to help you know exactly when and where is the best time to catch a specific species of fish, as well as the integrated C-MAP Genesis Social Map, providing crowdsourced depth contour data, enabling users to locate densely populated fishing areas that are not found on other maps.
Fishbrain is available for free on free on iOS and Android, accessible for download through Fishbrain's website linked above and below. Fishbrain Premium is available from £4.70/month or £47.10/year.
Cordelias House Of Treasures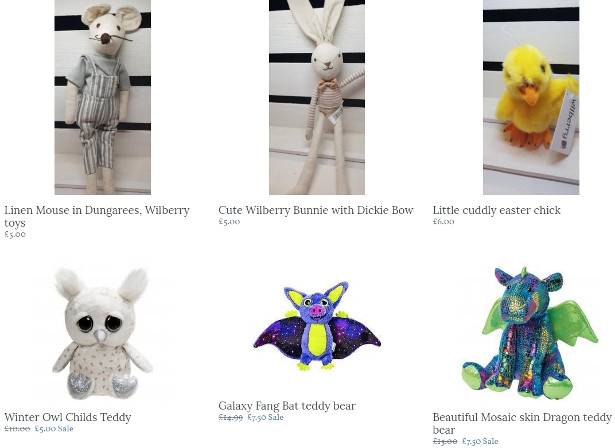 A new online store that shows the best of British designers and brand's offerings for the gift, toy and home furnisghings market.
For Easter consider a build it yourself wooden toys/puzzles that come in so many shapes and forms and are only between £15-20.
Here's the links to them :
cordeliashouseoftreasures.co.uk/collections/children?page=2
cordeliashouseoftreasures.co.uk/collections/children?page=3
cordeliashouseoftreasures.co.uk/collections/children?page=4
M&M's® TEAMS UP WITH THE STUDENT BAKER TO CREATE A HEAVENLY CAKE
With the Easter holidays fast approaching, M&M's® has teamed up with celebrity baker, Keevara Raidoo, also known as The Student Baker, to create a delectable M&M's® Hidden Centre Gravity Defying Cake.
Raidoo, who is a fourth-year chiropractic student at University of Johannesburg, says she started baking on a part-time basis two years ago. "I've been baking for professionally for six months now and I'm passionate about baking up a storm in the kitchen. In fact, I believe we can bake the world to a better place. There's nothing quite so heart-warming and welcoming as the smell of a cake baking in the oven."
So, why not give her delicious recipe a try? It's got everything going for it, from a beautiful vanilla sponge cake layered with buttercream filling, to a yummy chocolate ganache icing with cascades of delicious M&Ms spilling from it. It's perfect for any occasion and an absolute win with the kiddies.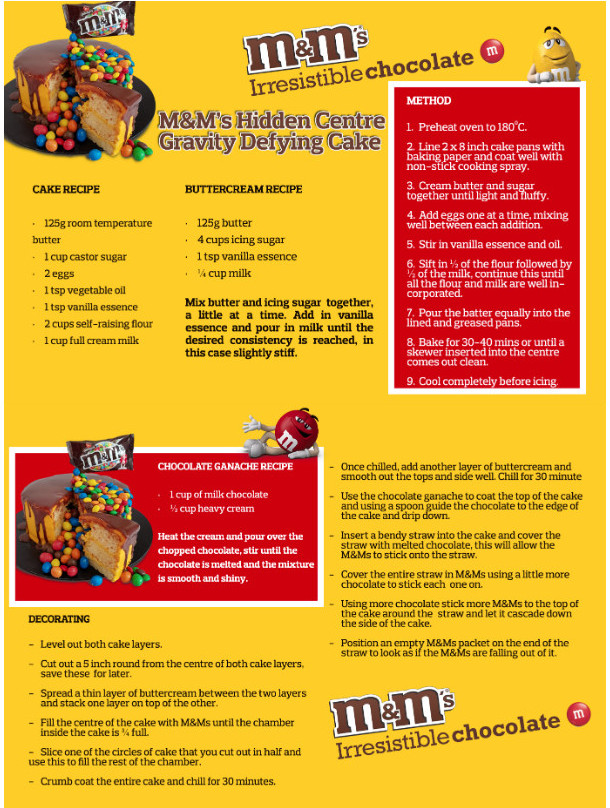 Fit For A Prince (or Princess)
From Wool Couture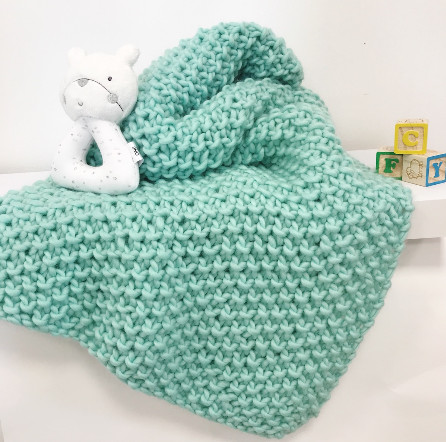 LOUIS BABY BLANKET KNITTING KIT £29.99
Louis Baby Blanket Knitting Kit – £29.99
With a certain little Prince turning one in a few weeks, there is no doubt he will receive an abundance of
fabulous gifts.
However, the best gifts are those with a personal touch – so why not try your hand at knitting and
make this exquisite 'Louis' baby blanket.
Perfect for keeping your little prince or princess super snug.
www.woolcouturecompany.com
Turtle Bay brings a taste of Caribbean traditions to the UK this Easter
This Easter there's something for everyone at Turtle Bay. The Caribbean restaurant and bar has free kite making kits for kids and has launched an exclusive new cocktail that will tickle your taste buds and blow any diet out of the water.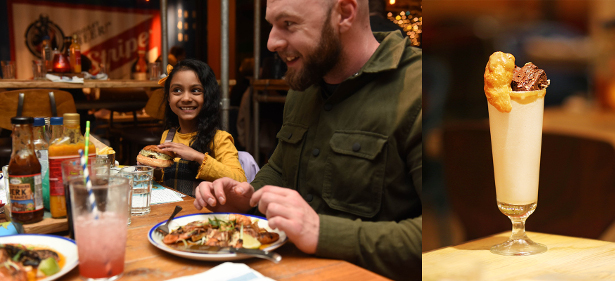 A popular tradition in the Caribbean over the Easter period is to gather as a family and fly kites together. To celebrate this and so everyone can get involved in this fun pastime, children* will receive a free kite making kit so they can put their creative skills to the test. A great surprise for the little turtles when they order from the kid's menu and it'll be a bonus for the mums and dads out there if it keeps them occupied too, even if it's just for a little bit. But you'll need to hurry – once the kite making kits have gone, they're gone!
'Rum Rabbit Rum' is the latest alcoholic concoction that will be hopping its way onto the cocktail menu for the Easter period, from Monday 8th to Monday 22nd April. The scintillating selection of ingredients deliver a delicious combination of Caribbean flavours including Pussers (rum), white cacao and coconut milk.
If that's not mouth-watering enough, the signature drink will also include a scoop of chocolate ice cream and will be topped off with a piece of brownie and a Caribbean dumpling dipped in rum caramel sauce. Even the rim of the glass is dipped in rum caramel making it the ultimate Easter treat, with a Caribbean twist.
Of course, the incredible Turtle Bay menu will be available over the Easter period so you can sample the delicious delights it has to offer to round off your visit. From Caribbean curries such as the curry goat, to meats that are marinated for 24 hours in Turtle Bay's signature jerk mix and finished over open flames, this is Caribbean food at its best.
With so much to enjoy at your local Turtle Bay this Easter, book your table now: www.turtlebay.co.uk
*The Easter kite making kit is suitable for children aged four and over and only provided when a meal is purchased from the Little Turtles menu.
Cracking day out at Drumlanrig Castle
Families can enjoy a jam-packed day out this Easter Sunday at Drumlanrig Castle and Country Estate.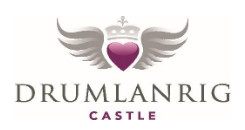 Team Challenge will bring an array of free activities to the Dumfriesshire Estate on April 21 from 11am-3pm for kids of all ages. This includes a large bouncy castle and ball pool, giant games, juggling jester and a 50ft assault course.
Even big kids, including parents, can get involved in the action with archery sessions and Segway tours to try out as well as helping youngsters follow the Easter Egg Hunt trail around the Estate grounds.
The Adventure Playground will also be open throughout Easter weekend with features including an aerial runway, climbing frames, cableway and hammock swing to keep kids entertained for hours.
Claire Oram, Castle Manager at Drumlanrig Castle and Country Estate, said: "The Easter holidays are a great opportunity to spend time with family and friends and our Easter Sunday Fun Day has something for everyone.
"Drumlanrig Castle is also open for guided tours throughout the Easter weekend which is an opportunity not to be missed. Especially for those looking to immerse themselves in the fascinating history, art and architecture of Drumlanrig."
Entry to the Estate for the Easter Sunday Fun Day is included in a season pass or costs £6.00 for adults, £4.50 for children aged 5-16 years, and under-5s go free. A small additional fee applies to take a Castle Tour.
Visitor season at Drumlanrig is from 10am–5pm daily. The Castle will be open for tours on the following dates: 19–22 April, 4–6 May, 25–27 May and 1 July – 31 August.
To keep up to date with the latest news at Drumlanrig Caste and Country Estate visit www.drumlanrigcastle.co.uk or follow @DrumlanrigCastle on Facebook.
Easter Sunday festivities at Bowhill
Bowhill House and Grounds is gearing up to welcome visitors for an array fun family activities over Easter.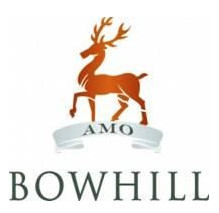 The skilled Bowhill Rangers will host Nutty's Little Squirrel Holiday Club on 19 and 26 April from 1.30pm.
Suitable for those under six, kids can get their hands dirty making pine cone animals and splashing in puddles during a welly walk. The club costs £3.50 per child and booking is recommended.
On 21 April Bowhill's Easter Sunday Fun Day will feature an egg-cellent array of fun activities – bouncing bunny trails leading to chocolate treats, face painting, magic shows in the theatre and give-it-a-go archery with Barons Folly Archers.
True adventurers aged four and older can also scale new heights on the mighty climbing wall at Bowhill for one day only.
Easter Sunday Fun Day activities take place from 11am-4pm on 21 April with archery sessions from 11am-3pm. Small charges apply for some of the activities and are payable on the day.
All weekend, kids of all ages can spend endless hours in the Adventure Playground which features slides, zip-wires, swings and rope bridges to name a few. Toddlers need not miss out on the fun as Bowhill is home to Nutty the Squirrel's Soft Play – over the courtyard from the Minstrel Tearoom and costs £2 per child.
Sarah Richardson, Visitor Services and Marketing Manager at Bowhill House and Grounds, said: "We are excited to welcome visitors of all ages to our Easter egg-stravaganza of activities. With everything from archery to magicians and chocolate egg trails there will be something to entertain everyone."
The grounds and exhibition are open daily from 30 March – 14 April and 1 July – 31 August and open Friday to Sunday 15 April – 30 June and 1-29 September. Bowhill House is open for tours 4-6 May, 1-31 August and 26-27 October.
Entry to Bowhill grounds and exhibition costs £5.50 for adults, £4.50 for concessions and children aged 3-16, free for under 3's and £18 for a family pass including up to two adults and two children.
Visitors can take advantage of the Pay Once Scheme which means after the first visit you can return to Bowhill throughout the season for no additional charge.
For more information on Bowhill, visit www.bowhillhouse.co.uk, or follow @BowhillHouse on Facebook and Instagram. To book any events or find out more call the Bowhill team on 01750 22204.

Easter Deals: 30% OFF Tile Mate 4-pack on 15th April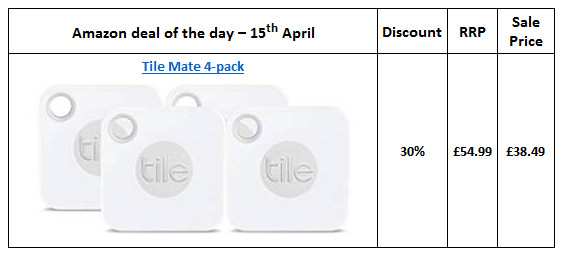 Tile are offering up to 30% OFF their Tile Mate 4-pack on 15th April ONLY on Amazon. The new Tile Mate attaches to keys, wallets and anything else you can't live without. Tile Mate now comes with a replaceable battery, plus increased range and volume.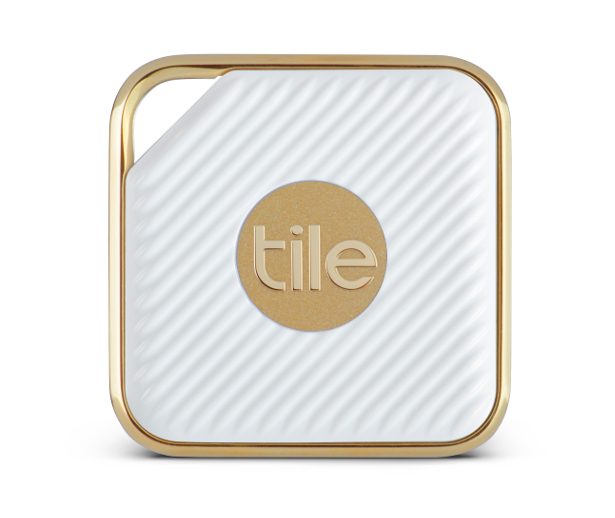 Tile Unleashes Most Powerful Line of Bluetooth Trackers: Tile Pro Series
New Tile Style and Tile Sport Allow You to Find Your Things Wherever Life Takes You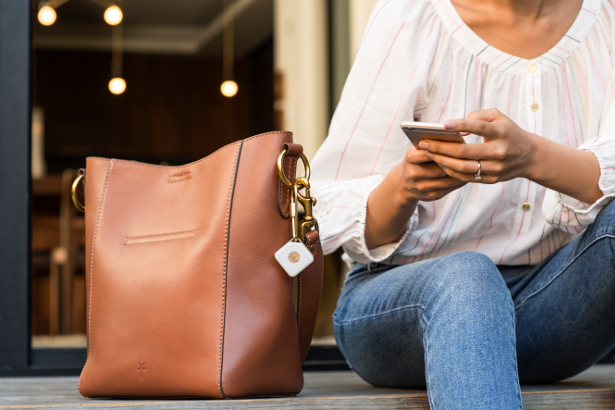 FACEBOOK | TWITTER | INSTAGRAM | YOUTUBE
Not only are they good value stocking fillers at just £30, they are also the perfect gift to accompany more expensive presents such as drones, handbags, laptops and even pets that you wouldn't want to lose!
TILE SPORT Perfect for: Tech lovers, Sports Enthusiasts (Tile your skis, golf clubs etc), The Men in your Life, Students
What is it? A Bluetooth tracker that helps you keep track of what matters most, be that keys, laptops, wallets
How does it work? With Tile you can locate your item via the Tile app on select iOS or Android phones. You can also use your Tile to find your phone in reverse:
• Locate by sound – Ring your Tile from the app or double press your Tile to ring your phone – even on silent.
• Last place seen – The app always shows the last time and place it saw your Tile. Simply open the app to view the map.
• Community Find – If your Tile moved location since the app last saw it, tap the Notify When Found button in the app. This will securely and anonymously put all other Tile apps on the lookout for your Tile. You'll receive an alert when another Tiler comes within range of your item. We call this feature Community Find.
Features: A unique tread-like design and dark slate finish with a graphite ring that offers extra durability. Bluetooth range (now up to 200 feet) and twice the loudness of its predecessors, Tile Mate and Tile Slim.
Price: £30
Retailers: TheTileApp, John Lewis, Amazon, Argos, Maplin, Currys PC World
About the tile Pro Series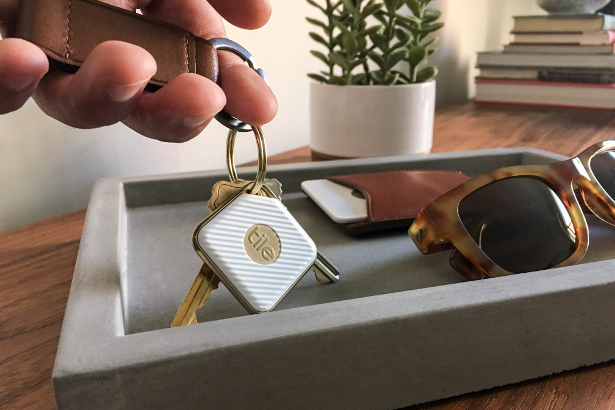 Tile, the leading smart location company, today released the new Tile Pro Series featuring its most powerful Bluetooth trackers to date, Tile Style and Tile Sport. Waterproof1 and durable, the Tile Pro Series features notable hardware upgrades including twice the Bluetooth range (now up to 200 feet) and twice the loudness of its predecessors, Tile Mate and Tile Slim.
The new premium line of products reflect consumers' various lifestyles. Tile Sport features a unique tread-like design and dark slate finish with a graphite ring that offers extra durability. Framed with a champagne gold ring, Tile Style is satin white with a subtly-ridged texture, making it the perfect accessory to attach to valuable items. Both new products come with a convenient hole so that they can easily loop onto keyrings or bags.
"The Tile community is creating a world where everyone can find the things that matter to them," said Mike Farley, CEO and Co-Founder of Tile. "The new Tile Pro Series was built with both performance and style in mind so that Tilers can find their things wherever life takes them -whether hitting the slopes, traveling the world or enjoying a night out."
The Tile Pro Seriesis accompanied with new Tile app features designed specifically for the new products. Now with volume control and two additional ringtones, the Tile app allows users to personalize the sound of their Tile devices. A redesigned proximity meter provides improved accuracy to help Tilers more easily find their stuff within the new products' expanded 200-foot range. If an item is tucked deep underneath blankets or if the user doesn't want to interrupt those around them, the proximity meter will visually let the user know if they are getting closer or further away from the item.
"When it comes to Tile, what you see is a tiny device that attaches to your things. What you don't see are the millions of Tile community members helping keep your belongings safe. Every day, we hear powerful stories of how the anonymous heroes of our community help each other simply by running the Tile app. It's a simple action, but one that has a lasting impact," said Farley.
Every day, Tilers are activating their own personal search party to find their things. The Tile community spans more than 230 countries and territories and locates over two million unique items every day. Working together, it has recovered lost and stolen cars, bikes, bags, jewelry, pets, passports, cameras and, of course, countless keys and wallets.
Tile is simple and easy to use. Tilers can ring their things with one of the eight preset ringtones using the app, or use the Tile in reverse to find their phone –even if it's on silent. They can also see the last place they had their item on a map, and if the item has been moved, they can enlist the power of the Tile community to help them find it.
"Alexa, Ask Tile Where My Keys Are"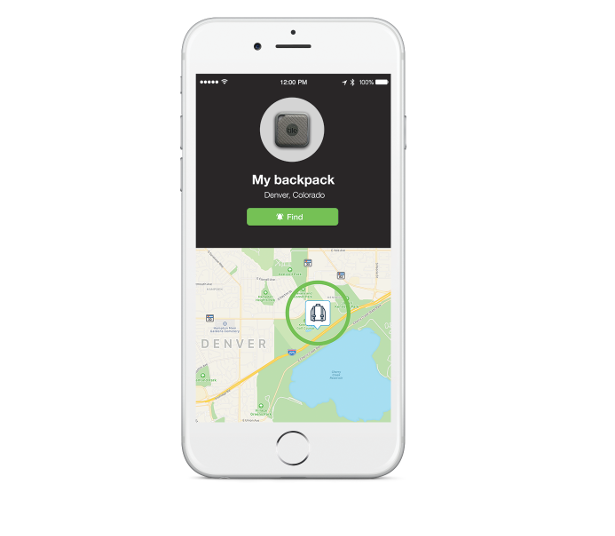 Amazon Alexa and Google Assistant users will also be able to use their favorite voice service or device to help find their misplaced items. Once the Tile skill is enabled, users of Amazon Alexa can locate their Tiled items or find their phone with simple voice commands. If a Tiler can't find their keys, they say, "Alexa, ask Tile to ring my keys," and Alexa will ring them if they're within Bluetooth range. If outside of Bluetooth range, Alexa will provide the last known location. Google Assistant users can enable the same functionalities and initiate these voice commands across Google Home,eligible Android phones and iPhones using the simple "Ok Google" phrase. Amazon Alexa support is coming later this month for UK users, and Google Assistant support is available now.
Tile Pro Series Pricing and Availability
The Tile Pro Seriesis available online from thetileapp.com, as well as at major retailers starting today. Both Tile Style and Tile Sport retail for £30 each, or £50 for a two-pack. The Tile Style and Sport Combo Packof 2 Tiles (one each) will also be available for £50. Retailers include Amazon, Argos, Currys PC World, John Lewis and Maplin.
About Tile
Tile gives everything the power of smart location. Tile's devices, network and mobile app work together to help people locate the things that matter to them most. Tile's community spans 230 countries and territories and helps people locate more two million items every day. The Tile Platform makes it possible for other companies to embed smart location into their own products. The company is based in Silicon Valley and is backed by Bessemer Venture Partners, GGV Capital and Khosla Ventures. Tile is a top seller in retail stores and is sold online around the world.
For more information, please visit TheTileApp.com.
https://www.thetileapp.com/
Facebook: https://www.facebook.com/thetileapp
Twitter: https://twitter.com/thetileapp
Instagram: https://www.instagram.com/tile/1
Waterproof in up to 1.5 meters of water for 60 minutes.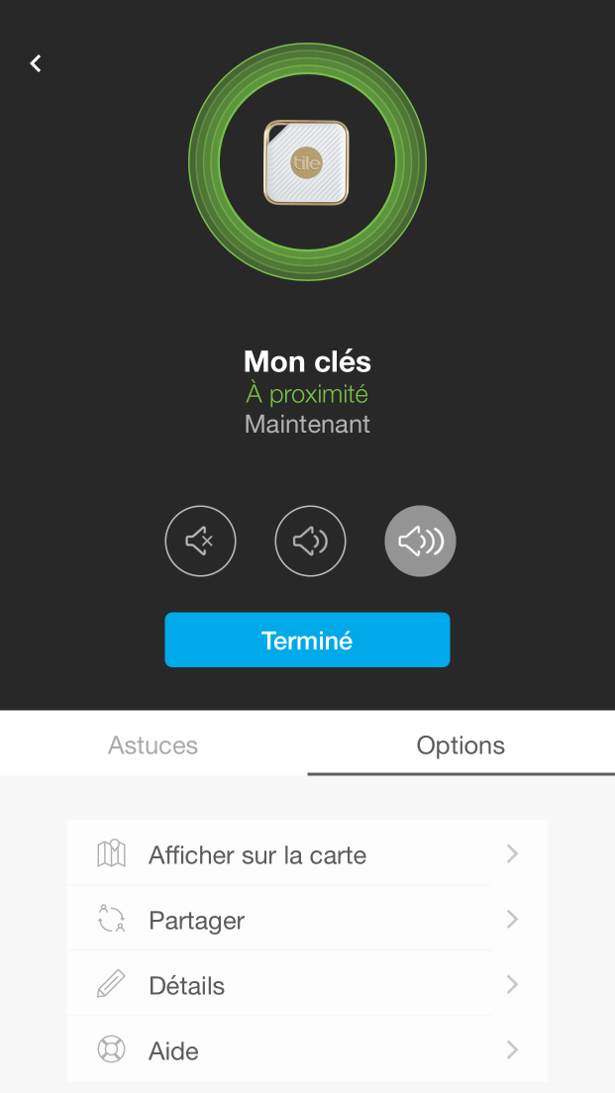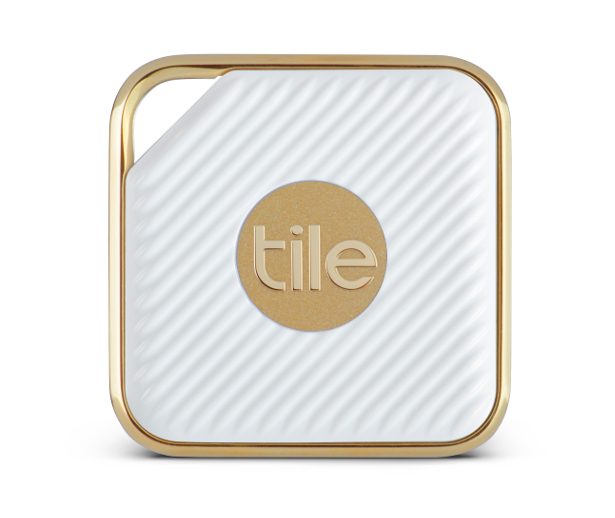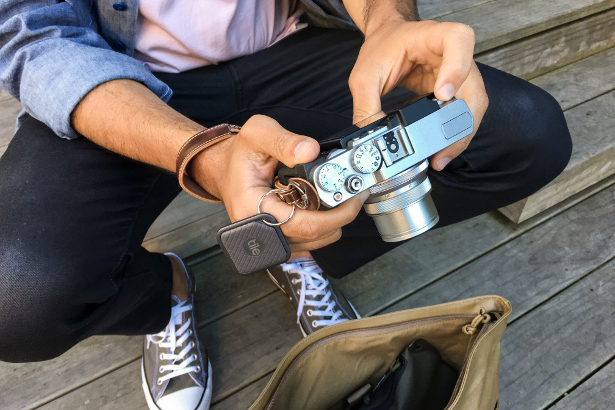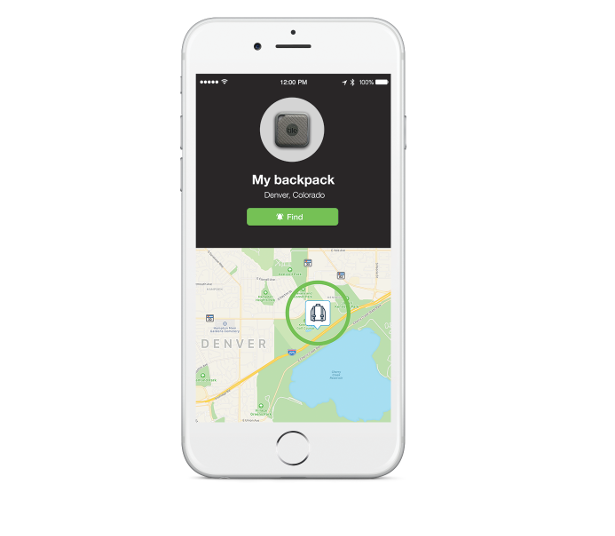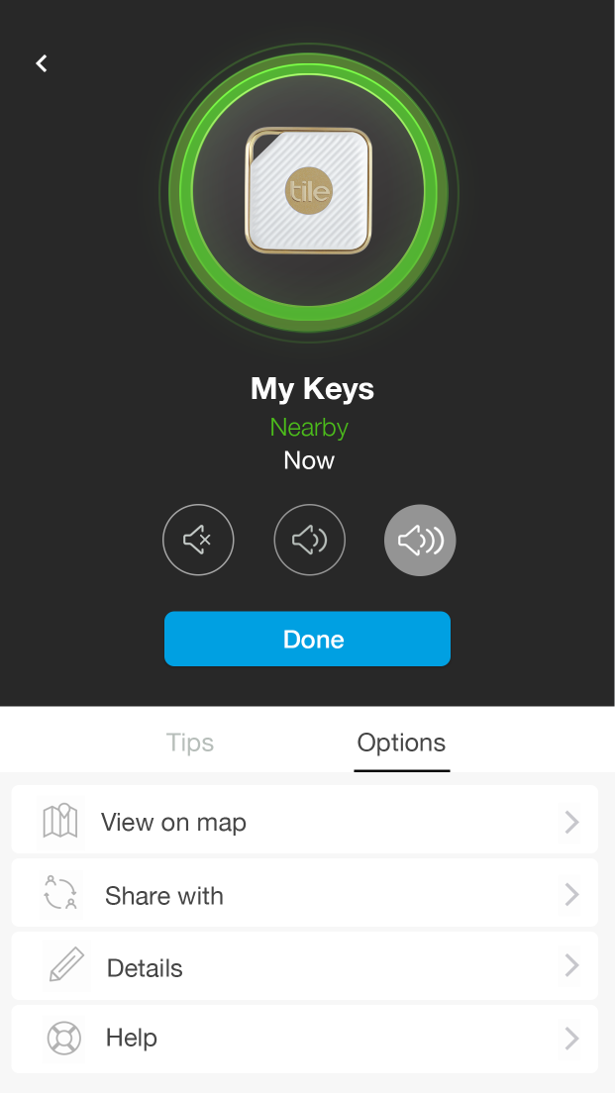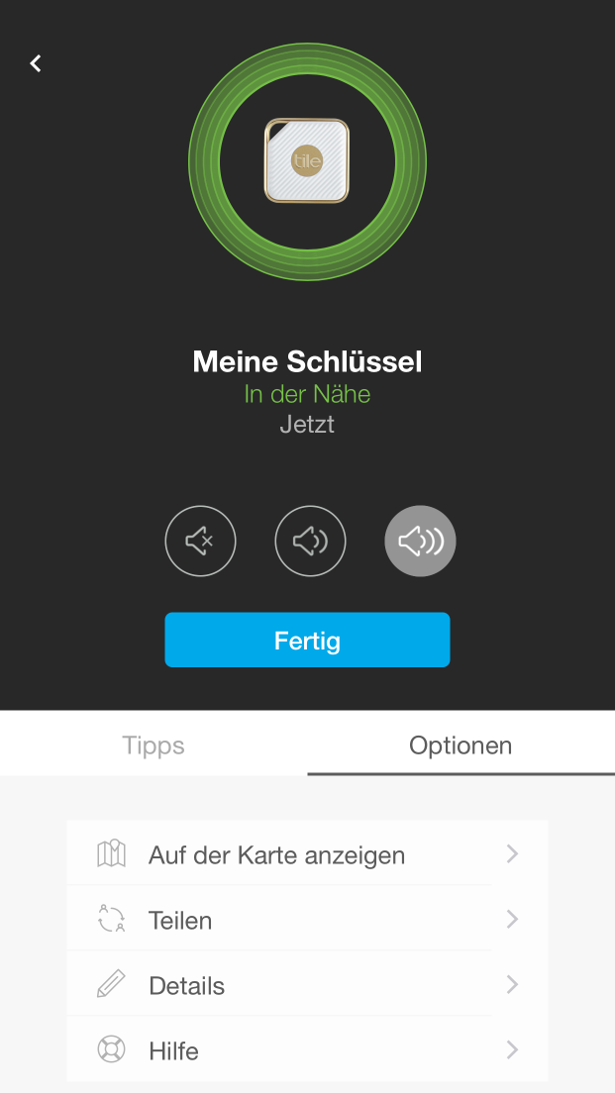 ROAST IT AND REST: SCOTLAND'S FINEST BUTCHER DONALD RUSSELL LAUNCHES THE ULTIMATE NO-PREP LAMB ROASTS FOR EASTER WEEKEND

Just in time for Easter, Royal Warrant-holding butcher Donald Russell (www.donaldrussell.com) offers the ultimate in luxury convenience: a NEW range of meat and poultry roasting cuts, pre-prepared and delivered direct to the door for the ultimate stress-free cooking, leaving you to focus on family time.
Joining the brand's award-winning range of hand prepared meat and poultry available for mail order, the NEW Lamb Saddle infused with Rosemary and Garlic, Lamb Cushion stuffed with Rosemary and Garlic and Lamb Crown stuffed with Mushroom Duxelles provide a show-stopping roast without the fuss. Or to mix it up and move away from the tradition of lamb, enjoy a Traditional Porchetta Roast – a savoury Italian treat of delicious and succulent pork belly rolled up with spices and seasoning.
All cuts are pre-prepared for convenience by Donald Russell's master butchers at their Inverurie butchery and can be simply unpacked and put straight in the oven to cook. Each purchase is available with all the trimmings as an optional extra and comes with full cooking guidelines to remove any guesswork or worry, leaving people with a delicious and memorable meal for Easter entertaining.
Tazio Gagliardi, MD of Donald Russell, says: "We are passionate about people enjoying our quality cuts of meat direct to their door, and are delighted to launch an unrivalled new range of joints for Easter. With this time of year being such a key time for family to enjoy time together, we are delighted to do all the hard work and bring our award-winning products to the table, so our customers don't have to!"
Lamb Saddle infused with Rosemary and Garlic, (£16/Serves 2-3): Hand cut and tied and infused with Aberdeenshire grown rapeseed oil. No preparation needed – just roast, rest and slice. Available from www.donaldrussell.com
Lamb Cushion stuffed with Rosemary and Garlic, (£24/Serves 6-8): Grass-fed British lamb with delicious pork, rosemary and garlic stuffing. Cuts like a cake so everyone gets a slice! Available from www.donaldrussell.com
Lamb Crown stuffed with Mushroom Duxelle, (£46/Serves 4): Created in association with QEST (www.qest.org.uk), this delicious roast combines hand cut, tied and trimmed racks of British lamb, stitched into a crown filled with delicious mushroom duxelles with a crispy, savoury gluten free crumb. Available from www.donaldrussell.com
Traditional Porchetta Roast (£15, Serves 3): An Italian classic, the Porchetta roast sees the finest free-range pork belly hand-rolled and tied up with fragrant fennel seeds, marjoram, thyme, rosemary, basil; a little garlic and a smattering of sugar, salt and black pepper. Available from www.donaldrussell.com
Other Easter choices from the NEW Donald Russell range include the finest quality and most richly flavoursome free-range chicken wings, drumsticks, legs and thigh fillets, a family feast for four, and a delicious Iberico Pork selection.
www.thebabygiftcompany.com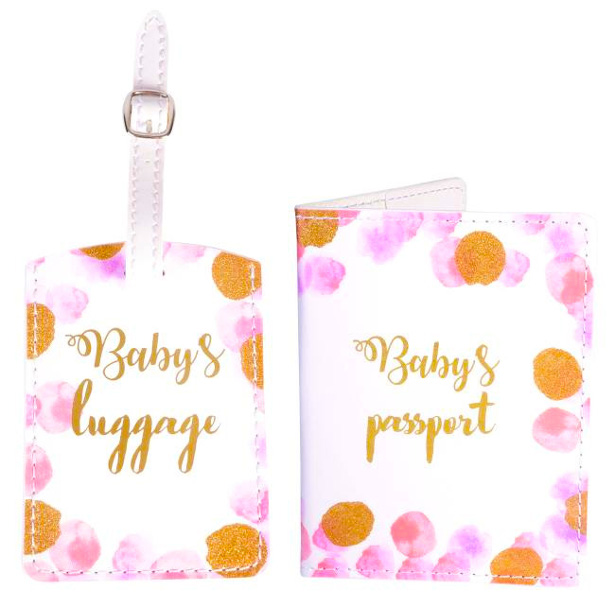 Looking for something different and unique for an Easter gift? We think out Baby's First Passport Cover & Tag sets are a fabulous alternative gift idea, particularly for families taking overseas holidays during the Easter period.
Available in striking pink or blue polka dot designs, these Passport sets are a great gift idea for young little travellers and priced at just $16.50 each.
Pink https://www.thebabygiftcompany.com.au/baby-s-first-passport-cover-tag-set-pink.html
Paddy's Markets Haymarket Easter Pop-Ups – 17 – 21 April.
Hop on over to Paddy's Markets this Easter for our next round of Pop-Ups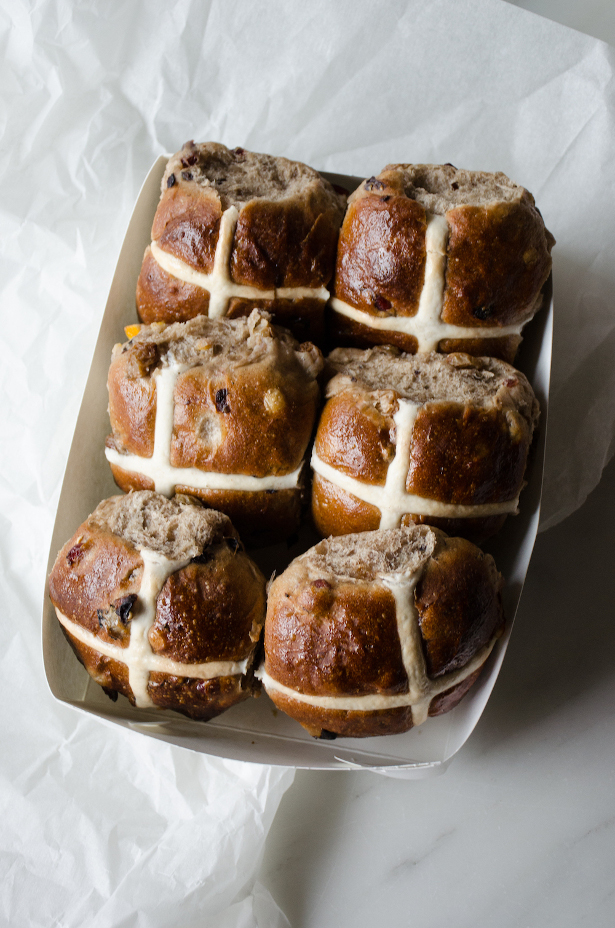 Nintendo Switch is designed to go wherever you do, transforming from home console to portable system in a snap. Enjoy Nintendo Switch anytime, anywhere, with anyone at Paddy's Markets. They're popping in for Easter Week giving you the chance to test your skills and challenge your mates. And, it's absolutely free!
Join us on Thursday 18 April for our eggs-clusive Easter Craft Workshop. Craft Nation will host three workshops for children of all ages creating eggs-ellent Easter Egg Characters and Baskets. Space is limited and filling fast. Tickets are $15.50 per person and can be booked here: https://www.trybooking.com/BBTOY
Brickfields Bakery will set up shop all week selling its famous sourdough hot cross buns. Voted one of Sydney's best buns make sure you& #8217;re there early so you don't miss out.
For something extra sweet and a little bit different, why not treat yourself to Choux Patisserie eggs-traordinary eclairs. Popping in from Thursday 18th to Saturday 20th April, Choux Patisserie adds their own unique twist to this traditional French dessert.
Pop-Ups favourite, Creamii Candy is back for Easter bringing its unbelievable range of Squishies and accessories.
Mike's Retro Gaming will join us again with his range of old-school video games, consoles and accessories, while Movie Cutz will be making its debut showcasing its awesome catalogue of movie memorabilia, homewares and accessories.
For more information visit www.paddysmarkets.com.au