Ellis Rugby, the Rugby Heritage Brand just recently launched its third video in the series about the legendary Prince Obolensky who inspired the companies latest fashion collection.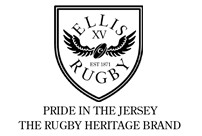 FACEBOOK | INSTAGRAM | TWITTER
This story is about a Russian Prince that gave everything for England.
Prince Alexander Obolensky was born on February 17th, 1916 in St. Petersburg. As revolution swept Russia in 1917, Obolensky's family fled their native land seeking asylum in England.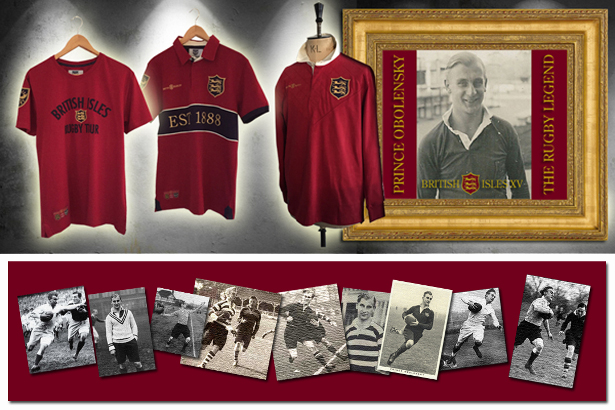 His early life was spent at boarding school in Derby, and it was here that his love of rugby grew. Accounts suggest that he lived life to the full, choosing to breakfast on oysters and champagne, enjoying wine, writing theatrical reviews and high table dining, and while his brilliance on the rugby field continued to grow, his academic pursuit suffered, though he would eventually achieve a fourth class degree at Oxford University.
He would go on to win two Blues at Oxford, in 1935 and 1937. In 1936 Prince Obolensky toured with a British Isles side to Argentina.
The tourists played ten matches, winning all their games and amassing 461 points and conceding only 12. In a warm-up match on their way to Argentina, the team played Brazil and Obolensky scored an amazing 17 tries in the 82-0 victory in Rio de Janeiro.
The dashing Obolensky along with his young Rosslyn Park clubmate Jimmy Unwin were the tour party's social magnets. These two threequarters were box-office attractions to followers of rugby in England. Now, the good looks, charm and impeccable manners of the two English superstars meant that the tour party never lacked female attention in Argentina.
Nothing, though, detracted from Obolensky or Unwin's performances on the dry, hard Argentine playing surfaces.
While provisions had been made for the usual round of drills, practices and fitness sessions on board during the outward journey, there were soon disrupted by the simple plan – devised, apparently, by none other than Obolensky – of systematically kicking the supply of rugby balls in to the Atlantic Ocean.
Pictured, a collection of photos of Prince Obolensky along with three pieces from the range inspired by the 1936 British Isles tour of Argentina.
To view the video click below