Emily Capuria… founder of Balance & Thrive… find out more about her coaching and writings here >> www.balancethrive.com
Bring a dose of happiness into your life — make this the year you rediscover your dreams and bring what truly makes you happy into every single day!
—
Emily Capuria, LISW-S, CHHC
Founder of Balance & Thrive
Psychotherapist + Coach + Author
Want to stress less, feel like yourself again and enjoy life more?
Happiness Happens: A 10-week guide to reconnect with who you are, dream a new dream & make magic happen! by Emily Capuria
Are you ready to finally be really, truly happy?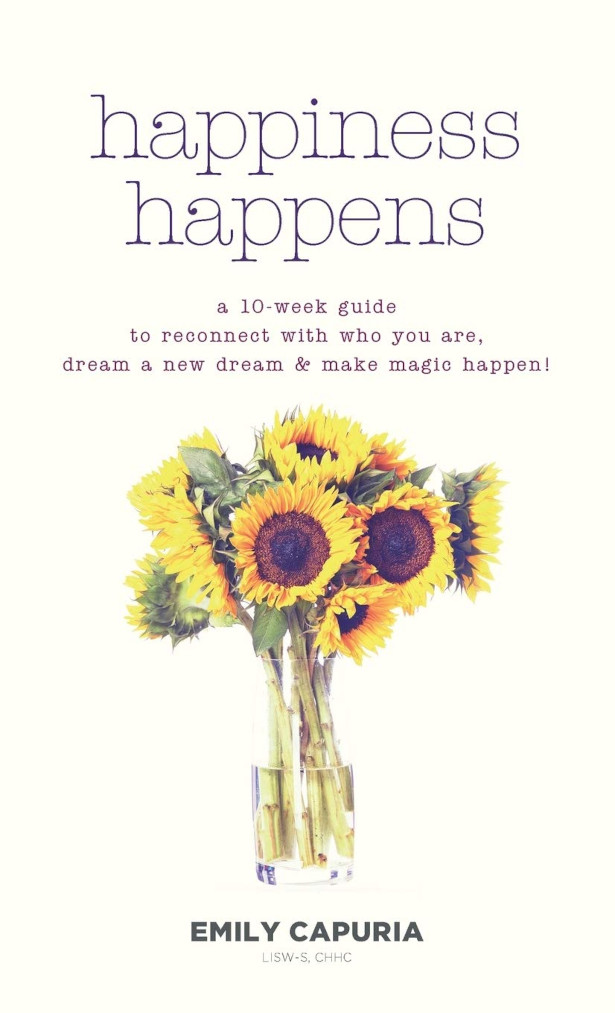 If so, then there's something you need to know. Who you are and what you want matter. Your happiness matters. And it's a lot easier and way more accessible than you ever realized.
In Happiness Happens, author Emily Capuria, LISW-S, CHHC presents a 10-week process of self-discovery to teach you how to align who you are and what you want with how you live because this is how happiness happens!
You'll discover that what you already know deep down is true–you are meant for more. And you'll start to take the steps to get you there.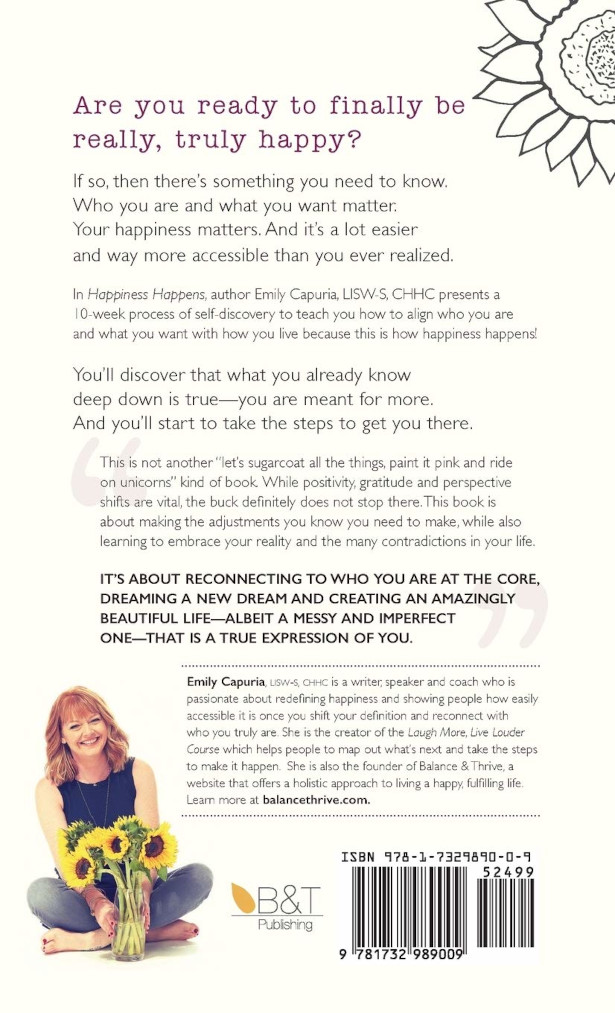 This is not another "let's sugarcoat all the things, paint it pink and ride on unicorns" kind of book. While positivity, gratitude and perspective shifts are vital, the buck definitely does not stop there. This book is about making the adjustments you know you need to make, while also learning to embrace your reality and the many contradictions in your life.
It's about reconnecting to who you are at the core, dreaming a new dream and creating an amazingly beautiful life–albeit a messy and imperfect one–that is a true expression of you…. see more at www.balancethrive.com & Buy Now @ www.amazon.com/Happiness-Happens-10-week-reconnect-happen