This Father's Day let's take care of dad. Father's day is all about looking after dad and helping him look after himself.
So set him up with a bright smile by gifting him White Glo's Charcoal Toothpaste and keep him grinning from ear to ear.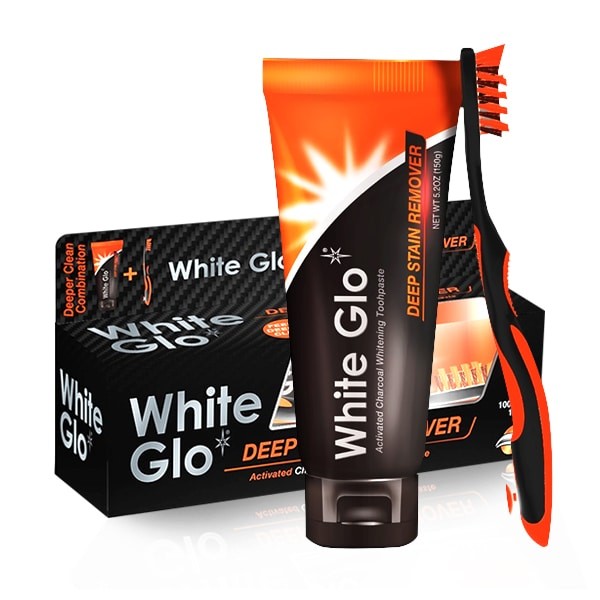 The toothpaste makes use of activated charcoal particles to draw out stubborn stains, fight bad breath and detoxify the mouth. The highly absorbent charcoal technology traps colour particles, fights bad breath and whitens teeth enamel, to leave a sparkling white smile.
White Glo's low-abrasion formula ensures this is a safe way to whiten teeth, as well as protect against cavities and leave your mouth feeling refreshed and clean. The team of dentists at White Glo are dedicated to improving overall oral health, which is why each pack also comes with a Flosser Toothbrush and Dental Flosser Toothpicks, giving you all you need to take care of your teeth and gums.
White Glo's dental expert, Jordan Kirk said "There has been an increased demand for professional teeth whitening products in the UK, with a particular demand for activated charcoal. We have launched a deep stain removal charcoal toothpaste which offers superior cleaning and genuine results at an affordable price."
Retailing at just £4.99, White Glo's Charcoal Deep Stain Remover toothpaste is the most affordable way to keep your pearly whites the proudest part of your smile. UK Stockists include Boots and Tesco.
Zephyr Hats is a 25-year-old company that makes hats for 900+ colleges, NBA & NHL teams, fashion brands, and businesses all around the world.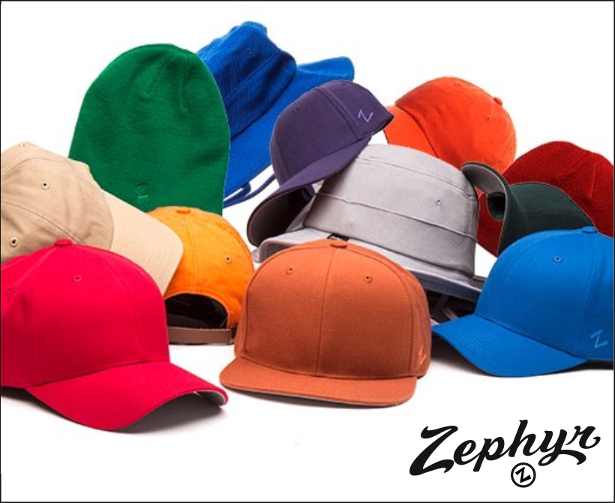 Their blank hats are popular with men of all ages and make great gifts for Father's Day. Blank hats are a safe gift since every man needs a quality hat to wear but doesn't always want to make a fashion statement. Zephyr has over 1,000 5-star reviews and has a large cult following of guys who've been buying only their hats for many years because they're obsessed with the quality and fit.
As the summer temperatures heat up, grab the ultimate fathers day gift that allows for earlier morning starts or later into the evening play.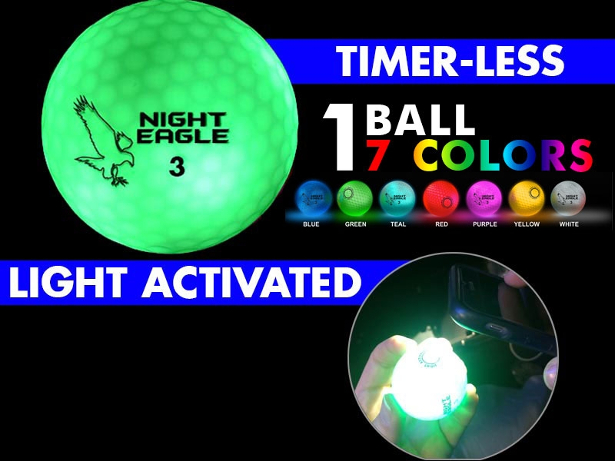 The Night Eagle 7 color LED golf ball plays and feels like a real golf ball and is turned on by using a flashlight or cell phone flashlight. By swiping a light source across the golf ball you can change the color of the golf ball from red, to blue, green, teal, pink, white, and amber. Once turned on the ball will stay illuminated until turned off using a flashlight. Each ball includes an internal lithium battery with a 40 hr battery life.
'PROST' FATHER'S DAY AND NATIONAL BEER DAY ON RAMBLERS WALKING HOLIDAYS' BAVARIAN BEER GARDEN HOLIDAY

With many fathers enjoying nothing more than a leisurely walk and a few pints of beers of a Sunday, why not reward your dad (and yourself) this Father's Day (17 June) or for National Beer Day (15 June) by booking Ramblers Walking Holidays (01707 331 133, www.ramblersholidays.co.uk) Bavarian Beer Garden Holiday where you can spend a week, not just one day, doing exactly that.
Enjoying the pick of Bavaria's wonderful mountain scenery, beautiful tranquil lakes, fairy tale Linderhof and Neuschwanstein castles and best hidden away traditional beer gardens, this week long holiday from the original walking experts, combines the choice of moderate or more challenging walking trails with well-deserved stops for a selection of delicious ice cold locally crafted beers.
With highlights including the lakeside "Fischerhäusl" on the shores of the Bayersoier Lake and Uffing's "Alpenblick" beer garden – the essence of what a rural beer garden should be, to the Ettal monastery which has been serving beer brewed by monks for over 400 years, there are plenty of opportunities to 'prost' the day's activities with a well-deserved beer, or two, in a glorious setting.
Ramblers Walking Holidays (01707 331133, www.ramblersholidays.co.uk) one week Bavarian Beer Garden Holiday starts from £1145/person including return flights and airport transfers, half board accommodation, all local transport and the choice of grade 4 or 6 walking options with two leaders. Departures 21 June, 6 August and 29 August 2018.
https://www.ramblersholidays.co.uk/Bavarian-Beer-Garden
GIVE THE GIFT OF TRUE ENGLISH GIN THIS FATHER'S DAY
Hayman's of London launch London Dry Gin gift pack and special Father's Day distillery tour.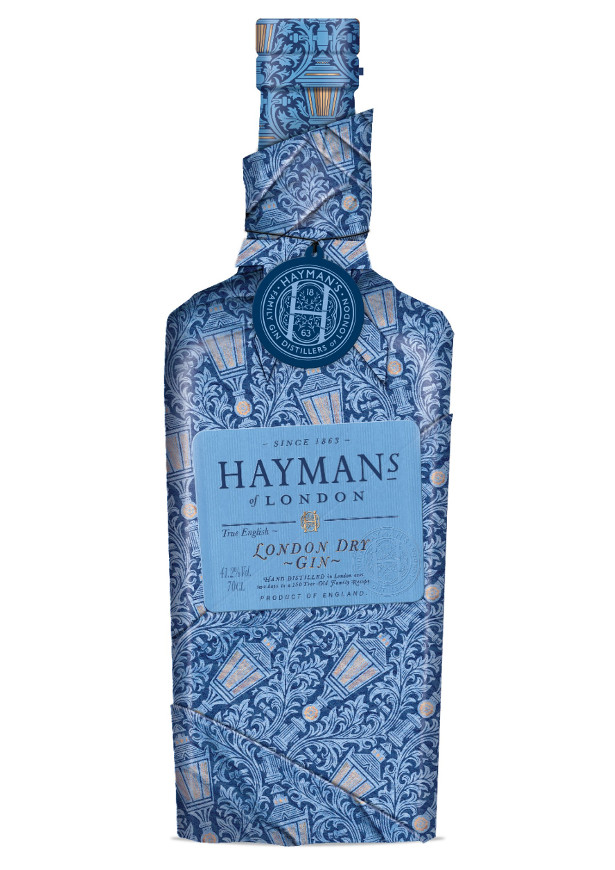 True English Gin Makers, Hayman's of London, have made Father's Day gifting easy this year with the launch of their London Dry Gin gift pack in Waitrose stores nationwide. Newly packaged in a distinctive gift wrap in time for Father's Day, Hayman's London Dry is a classically balanced True English Gin that will appeal to gin connoisseurs and those newly discovering the style alike. For anybody looking to add something extra to the special day, Hayman's are also offering a one-off Father's Day distillery tour at the Home of English Gin on Sunday 17th June, where a bespoke Father's Day gift will be available for advance purchase.
Featuring a contemporary colour palate paired with traditional English typography and custom-drawn illustrations from an English woodcut artist, the new gift pack highlights the family's traditional roots and hand-crafted approach to distilling.
Hayman's London Dry Gin is steeped in tradition, following a longstanding family recipe of classically balanced botanicals that are slowly distilled as part of a two-day process to impart the balanced, nuanced flavours you expect from a True English Gin. Boasting a bright, fresh flavour with a juniper backbone, subtle notes of exotic spice and crisp citrus, Hayman's London Dry Gin is the perfect gin for making a True English G&T.
True English Gin & Tonic
Ingredients:
50ml Hayman's London Dry Gin
Premium Indian Tonic Water
Method:
1. Fill a highball with cubed ice.
2. Pour in the gin.
3. Top up with tonic.
4. Serve with a twist of lemon peel.
For the True Taste: To achieve a bartender's precision with the garnish, use a potato peeler to take a strip of lemon zest and trim with a sharp knife to create an even shape. Snap the zest's natural oils over the top of your G&T to enhance the gin's citrus aromas and flavours.
Hayman's London Dry Gin is available nationwide in Waitrose with an RRP of £26.
Distillery tours at the Home of English Gin cost £20 and include a welcome Gin and Tonic, hands-on experience with botanicals in the distillery lab and a tutored tasting of Hayman's range of True English Gins. Book now at www.haymansgin.com/tours
Offer your dad special comfort!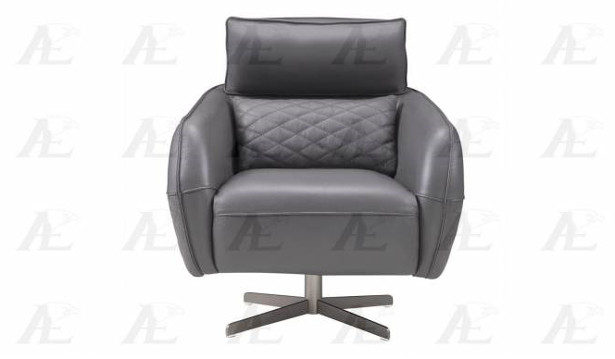 American Eagle Accent chair is exactly what your dad needs: this swivel chair perfectly fits modern interiors. Upholstered with fine top grain Italian Leather, this chair is very pleasant to touch and easy in care. Soft cushions of the chair filled with high density foam make the rest not just comfortable, but also healthy. Decorative stitching on the edges adds to the fine chic style of the chair and, in addition, serves as wonderful decor feature. Durable frame makes this chair serve you for years of continious use. Main features of the chair include:
Ergonomic seat and backrest;
Built-in headrest;
Padded armrests;
Top grain leather of the highest quality Lux;
Durable furniture frame.
An uniform design of the chair makes it perfectly fit both classical and modern interiors, therefore providing exceptional comfort for your body. You can find this furniture masterpiece at NY Furniture Outlets!
Buy a Dad the gift of knowing his family is taken care of.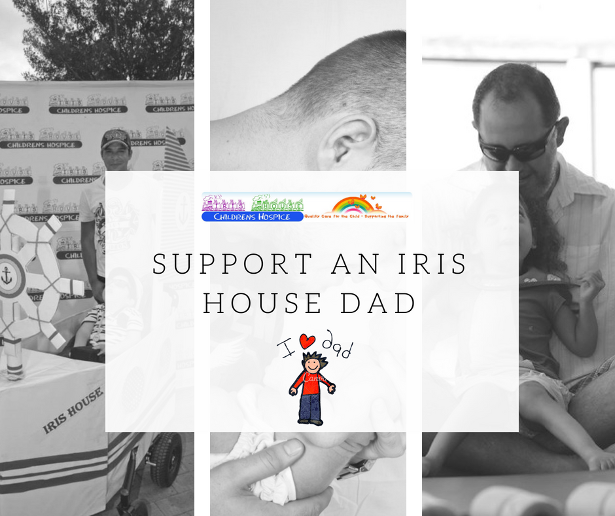 As we draw close to fathers day, we are reminded of the strength, courage and leadership of all our fathers who care for children with special needs. This is not easy, but their strong hands of support never fail, when their family is in need. Their strength inspires us to do more and work even harder to make sure that their wellbeing is taken care of.
Iris House Children's Hospice is a totally unique model of children hospice and respite care encompassing a holistic approach to free quality care for the whole family. Iris House Children's Hospice provides life-changing support for families in their own homes in the form of community sits, and in the hospice itself where we provide a place in which children are encouraged to reach their full potential however limited that may be. Using play therapy, music therapy, equine therapy and fun-filled activity days, we aim to bring fun and laughter into the lives of our children and their families.
As we honor their strength this Father's Day, we need your help to make their make sure their day is extra special. Donate and help us to continue or support care for these fathers and their families. All donations will go towards providing respite care and support to fathers and families of children with special needs.
Trivento Reserve Malbec – £9

Bright crimson red, notes of plum and raspberry mingle elegantly with vanilla aromas from the 6 months ageing in French oak barrels Well balanced with sweet tannins and a velvety finish, Trivento Reserve Malbec is ideal with meats and tomato dishes.
Trivento Reserve Malbec is available from Tesco.
Trivento Private Reserve Malbec – £10
Vivid red in colour with cheerful violet tints, there are intense and fruity aromas with hints of cherry, raspberry, plum marmalade and subtle spice notes. Freshness on the nose combines with liveliness and oak aged elegance and balance.
Trivento Private Reserve Malbec is available from Tesco.
Trivento Golden Reserve Malbec – £16
Hand-selected grapes are transformed into a concentrated garnet-red wine whose lively red fruit aromas and silky tannins make way for a flood of sensations on the palate. Complex, fruity and fresh. The aromatic profile expresses both sweetness and gentleness of red and black fruits, with light touches of marmalade. Deep yet subtle notes from the oak barrel ageing, with lots of personality. On the palate this Malbec is pleasant, sweet and profound, with vibrant tannins and a long and smooth finish. Perfect when served with a succulent steak.
Trivento Golden Reserve Malbec is available from Tesco.
A gift for every type of dad this Father's Day

Father's Day 2018 isn't too far away and it does fall in the middle of the month which is generally not a great time for bank balances… So we're here to help you with gifts if you either a Type A planner or you're a procrastinator who "will get to it sometime" which usually ends up being the last minute.
Whichever one you are, you need to give some thought to who your dad is and what his idea of fun or cool is. Is he a tech boffin, master chef or gaming geek?
So treat your father or father figure to something that quintessentially speaks to who they are.
Here are our ideas:
For the comic-obsessed dad
The last few months have blessed us with some excellent comic book movies (thanks, Marvel) which have been huge hits with moviegoers and critics alike. Deadpool 2, Avengers: Infinity War, and Black Panther all hit the big screen recently and it just so happens that two of the three – Infinity War and Black Panther – feature critical father-based storylines. If your dad is a fanboy who's already watched the movies several times and whisper-speaks the dialogue with the characters, he'd probably appreciate some cool stuff.
There's this super cool Deadpool mug, or this awesome 3D deco wall LED light which looks like Iron Man's hand is smashing through your wall, or this mega cool Black Panther King T'Challa necklace that maybe or maybe doesn't hold the super suit inside it (spoiler: it doesn't).
Chef Dad
Whether it's MasterChef, Chopped or the Great British Bake-off, everyone has a favourite cooking show that's had them going "hmmm, I should try that". If your dad sees himself as a bit of a Jamie Oliver he needs the kitchen basics as well as a few cool gadgets to whip up that marvellous meal. He definitely needs a decent blender to whiz up smoothies and soups. Check out a few options from Teljoy. Or go all out and get him a super fancy gas stove (don't worry, the price won't kill your budget).
On the gadget side, there's a fancy wine tools box set. If your dad is the type who talks about tannins and French oak barrels and tasting braised chalk or something in his cab sav, he'll love this. It's got a wine thermometer. Who knew you'd ever need a wine thermometer?!
There's also these nifty silicone oven gloves that are perfect for the kitchen or braai.
The gaming and TV dad
He knows what UHD and LED means and isn't referring to some juvenile joke when talking 55 inches.
He loves binge-watching Grey's Anatomy (he needs to know if Mere will ever find true happiness OK), Game of Thrones, and rugby replays because he's a well-rounded sort of guy. He needs a good TV screen. Nay, home theatre system!
Suss out what he's looking for and check your options. A price comparison service like PriceCheck can do all the leg work for you.
Or if you don't have R20 000 to drop on a whole new TV and sound system, try Teljoy's rent-to-own option. It comes with a maintenance plan and you can use their EasyFix Repair service should your dad ever damage it.
If you think he'd fancy a bit of gaming, Teljoy also lets you rent-to-own an Xbox or PlayStation (or get them both!) and they throw in a few games. In celebration of this year's FIFA World Cup, and to rekindle the joy of South Africa's hosting, get your dad an EA Sports FIFA 2010 World Cup game.
The outdoors dad
Maybe your dad doesn't want stuff. Maybe he wants a little nature and family time. We're lucky to live in a country boasting some of the best natural scenery in the world. Pack a picnic basket and go for a vigorous walk in the mountains. For instance, if you're down in the Western Cape, Cape Point boasts a few braai and picnic spots as does Sanparks numerous other outdoor spaces all across the country. If he's a committed braai guy, he needs this braai LED light so he can get his cook on day or night. Perhaps your dad loves making memories and wants to experience fun stuff – then gift him an outdoor Airbnb Experience that will ensure that he has something to remember forever.
The dad who likes to be pampered
Modern day parenting is hard. You have to put up with the tweeting and YOLOs and surely that's a chocolate ice cream emoji and that's besides all the really hard stuff like hormones and broken teen hearts.
If he has to deal with this and much more, get him a relaxing spa treatment. African Pride is one of those offering a spa treatment that includes bottomless (!) sparkling wine, lunch and a full body massage.
Put a big smile on Dad's face this year when you grab him something special from the BoroughBox Father's Day gift range.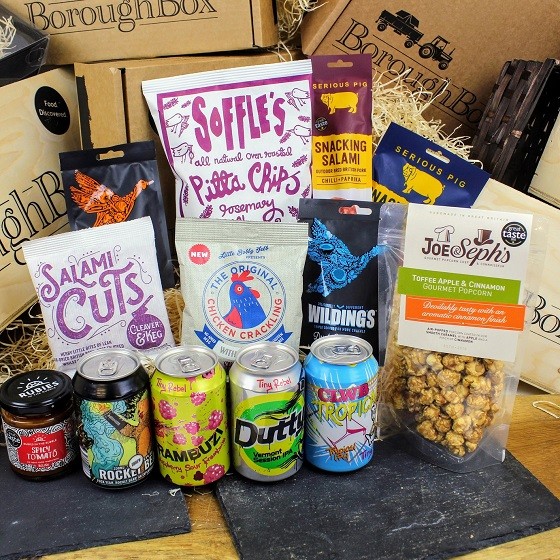 You'll find everything from hampers of intoxicating craft beers, posh snacks, whiskies and gin. BoroughBox.com is jam-packed with the finest food and drink of hundreds of independent food and drink producers, from across the UK. There's something to delight everyone — vegan snacks and healthy packs to fine wines and rare breed meat pies — and with new producers joining every day, the changing market provides never-ending food discovery fun. A regular must-shop for any serious foodie. Is Dad a foodie? Find specialist seasonings, spices, salts, oils and vinegars. We have spice gift sets, fine charcuteries meat gifts and of course chocolate Father's Day gifts.
JUST EAT "PUT IT ON A PLATE" FOR THE NATION WITH THE STRANGEST FOOTBALL MEMORABILIA YET
Just Eat launches collectable 2018 Football Plates
Order through the food delivery app between 14th June and 15th July for a chance to receive a plate every day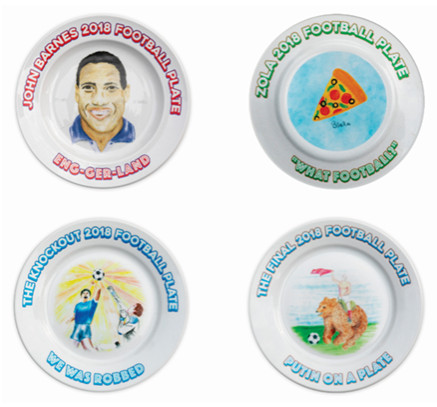 7th June 2018: What do Putin, John Barnes and Gianfranco Zola all have in common? Well, from this week they will all feature in a new series of commemorative football plates from Just Eat.
To celebrate our quintessentially British love of questionable memorabilia – and mark a summer of sport – Just Eat is offering hungry football fans the chance to get their hands on a limited edition 2018 Football Plate.
The series of quirky commemorative crockery features unusual designs that pay homage to football greats and iconic sporting moments.
While each plate has been designed by hand it's fair to say they only bear a loose resemblance to the scenes they depict.
The first in the series gives fans the chance to lick a legend's face by featuring a somewhat simplistic drawing of legendary footballer John Barnes, who earned 70 international caps for England.
Next up is an Italian masterpiece designed by none other than the Italian magician Gianfranco Zola, which shows the nation's favourite takeaway: pizza. With Italy's football team set for a quiet few weeks (on the beach), Just Eat put the former Chelsea striker to work to create a tongue-in-cheek tribute to his nation's staple dish. Echoing the thoughts of many Italians this summer, the plate is captioned with "What football?"
The series then follows by marking Maradona's infamous 1986 Argentina V England 'Hand of God' goal.
As if that wasn't bizarre enough, the last design in the collection is a reimagination of the popular meme of Russian president, Vladimir Putin riding a bear. Yes, you heard it right.
Speaking about the unforgettable memorabilia, England football icon John Barnes said: "I absolutely love the plate, it certainly made me laugh when I first saw it. I've had a few people say it looks a bit more like Viv Anderson but you can tell it's definitely me. It's so bad it's good."
"It's weird to think that my face is going to be on the nation's dinner tables, but if it helps people enjoy their match day takeaway then I'm all for it."
Anyone who orders a takeaway through the Just Eat app between 14th June and 15th July will be in with a chance to be chosen at random to receive an official 2018 Football Plate. Hundreds of plates will be given away and four designs will be released for fans to collect.
"We fully recognise that our 2018 Football Plates may well be one of the strangest sporting memorabilia that fans have ever had the pleasure of collecting," said Graham Corfield, UK Managing Director of Just Eat.
"While we hope the plates will take pride of place in homes across the nation, if the striking design doesn't make your starting line-up, they thankfully come in handy for enjoying your feast as you enjoy the game."
The 2018 Football Plate collection in all its glory:
JOHN BARNES 2018 FOOTBALL PLATE
Ever wanted to lick a legend's face? Now you can with this questionable watercolour portrait of footballing legend John Barnes.
Available 14th – 24th June
ZOLA 2018 FOOTBALL PLATE
Italy might be a little quiet this summer but Gianfranco Zola's here with his skillful artwork to remind people of the country's iconic staple.
Available 25th June – 3rd July
THE KNOCKOUT 2018 FOOTBALL PLATE
Contemplate one of the most controversial goals in footballing history while you're eating your favourite chow mein, pizza or tikka massala.
Available 4th – 11th July
THE FINAL 2018 FOOTBALL PLATE
Forget putting it on a plate, it is all about Putin on a plate. Can you name a more bonkers plate design? Thought not.
Available 12th – 15th July
Just Eat is also launching a playful new augmented reality effect on Facebook. Those lucky enough to have won a John Barnes plate can use the effect to bring the football legend to life. When people hold their camera over the plate, Just Eat will use image recognition to identify John Barnes, letting the magic begin.
Give Dad the Gift of Sleep this Father's Day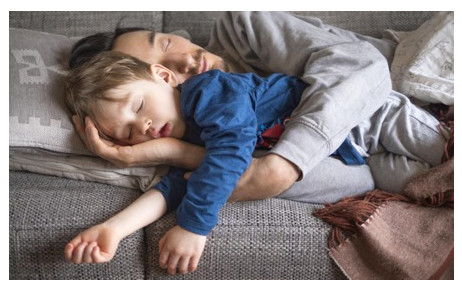 This year, give your dad more than a tie and a pair of socks for Father's Day. The right mattress and sleep accessories are just the kind of unique gifts to tell him you care about him and his healthy sleep habits. Read on to learn more about giving your dad the gift of sleep.
Think about all the sleepless nights your father endured. Whether it was late night diaper changes, putting the finishing touches on a last minute science project, or anxiously waiting up on baby's first prom night. This Father's Day, give Pops something he hasn't seen since you were just a twinkle in his eye – a good night's rest.
For the Dad Who's Stuck in a Suit All Day
There's nothing more relaxing than taking off that tie at the end of the day. Now imagine trading the entire stiff suit for a pair of luxuriously cozy pajamas? In this soft J. Crew Cotton Poplin Pajama Set, your dad will maintain the swagger of a suit and tie while finding the coziness of a good night's sleep.
For the Dad Who's on His Feet All Day
After hours of standing, walking, running, sheep herding, whatever dad does, there's a good chance his joints are all out of whack. The Cooling Foam Leg Pillow from the Sharper Image helps stabilizes the pelvis and aligns the back, hips and knees while the cooling technology ensures your night stays as cool as your favorite dad jokes.
For the Dad Who Needs a Total Reset
If the last mattress purchased in your house was when you moved out of your crib, it may be time to give back to dad. The truth is if you have the wrong sleep foundation, you may need more than accessories. Consider getting him a new mattress this Father's Day. Check out this mattress buying guide as a great starting point.
Your dad has definitely appreciated years of macaroni noodle frames and plaid shirts, but this year consider giving him the gift of healthy sleep. He definitely deserves it.
Most Dad's love a beer to celebrate the day, but this year art loving beer company Crafted Cans have taken things up a level, with a Limited Edition personisable Father's Day beer.
Named Rad Dad, the craft beer design is able to be customised by customers. Or alternatively, the brand even offer the ability for sons & daughters to design a can from scratch!
www.craftedcans.co.uk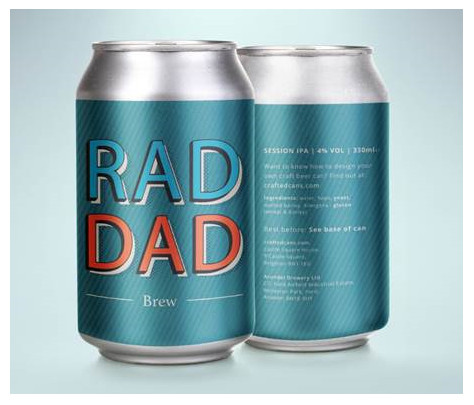 Sonos' recently launched Speaker Sets
Is your dad obsessed with the convenience of voice control? Gift a pair of Sonos Ones (or more!), so he can listen to his favourite music, podcasts, and audiobooks and more in every room of the house just by simply saying "Alexa!"

Want to get a little more personal? Head to https://fathersday.sonos.com/ to create a customized playlist that you and your dad can enjoy (or debate over) together. Simply enter each of your birth years, select a favourite artist (dad too!), and you're ready to listen. The playlist is giftable via email and comes with a 15% off discount code for you and your dad so you can enjoy those tracks out loud in any and every room of his home. And if you're interested in gifting Sonos to your dad this year, let me know and I can grab a F&F code for you, good for 30% off 🙂
Forget socks and jocks this Father's Day, gift Dad a motorsport adventure with Gift It Now.

These Australian experience gift vouchers are sure to put a smile on his face and help him make some lasting memories. From off-roading buggy rides and quad bike rides to V8 Supercar driving experiences and Ferrari or Lamborghini drives, he'll be in his element as he gets behind the wheel of one of these powerful vehicles.
With experiences located all around the country, including Sydney, Melbourne, Gold Coast and Brisbane, you'll be able to find the perfect adventure to suit dad. Gifted as instant e-vouchers or express-posted gift packs (within Australia), you can shop gifts for dad in advance or last minute.
Gift It Now is a go-to shop for a range of other experiences dad will love including cooking classes, fishing charters, golf lessons and course vouchers, surf lessons, and brewery tours – there's something for every dad. With more than 2000 experience vouchers available as gifts, you'll be able to find the perfect gift for dad this Father's Day.
With prices to suit a range of budgets, you can gift dad a money-saving experience or an extravagant one, either way, you'll be saving big on time and effort thanks to Gift It Now's easy online booking platform.
To check out their range of awesome Father's Day gifts for dad, visit www.giftitnow.com.au/fathers-day
Give Dad the gift of Confidence with the latest in these nonsurgical procedures: Brotox, CoolSculpting, miraDry, and Hair Restoration.

Baltimore, MD – June 11, 2018 – Dads and men of all ages can enjoy specials to celebrate Father's Day and Men's Health Month in June at Schuster & Schreiber Plastic Surgery & Skin Care (www.cosmeticsurgerybaltimore.com ) in Baltimore, MD. June specials for men who want to look and feel great include miraDRy, coolsculpting and a complimentary skin consultation with nurse specialist Mary Tatar.
Ron Schuster, MD , a board certified plastic surgeon and founder of Schuster & Schreiber Plastic Surgery, opened his practice to bridge the gap between conservative noninvasive cosmetic treatments, aesthetics and plastic surgery. He partnered with Jeff Schreiber, MD (www.baltimoreplasticsurgery.com) who brought with him years of experience, a strong patient following, and his cutting edge hair restoration program (www.chesapeakehair.com). Together Schuster & Schreiber are able to offer injectables like BroTox, high speed laser hair removal, fat reduction with CoolSculpting, and painless NeoGraft hair replacement. Custom medical facials, skin tightening procedures and laser are offered, as well miraDry treatments that permanently stop underarm sweat and odor.
"Men come to Schuster & Schreiber with a desire to feel better about their appearance. Not only does facial rejuvenation, hair removal or restoration, gynecomastia (man boobs), sweat reduction, and wrinkle removal improve looks, they also give a big boost to self-esteem," Dr. Schuster added.
Schuster & Schreiber's highly trained and skilled staff of nurses and patient coordinators provides integrated medical and aesthetic services to men and women of all ages and skin types. For more information or to book an appointment, call 410-902-9800, or visit www.cosmeticsurgerybaltimore.com; like Ronald Schuster, MD Surgery on Facebook; and follow on Instagram, @cosmeticsurgerybaltimore.
Schuster & Schreiber
Plastic Surgery & Skin Care
10807 Falls Rd Suite 101
Lutherville, MD 21093
(410) 902-9800
Give dad the gift of unlimited reading this Father's Day
Last minute gift ideas with Readly digital news stand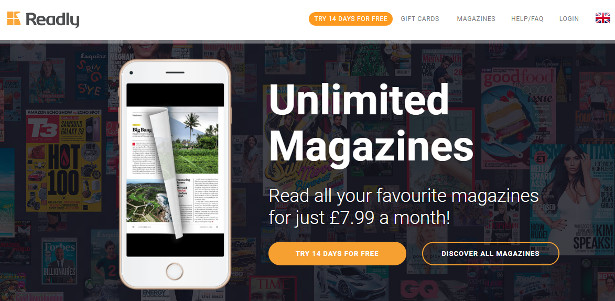 Father's Day is almost upon us and if you haven't considered your gift yet, you're not alone. Panic not because with the Readly digital magazine app you can bag dad a last minute gift that keeps on giving way beyond Sunday 17th June.
Whether your dad is interested in tech, cars, news & reviews, sport or even celebrity & gossip, he can read his favourite title and experiment with many more with the Readly digital newsstand. Readly provides unlimited, "all-you-can-read" access to hundreds of national and international magazines in one app. With 620 UK titles, there's a magazine for every dad and every reading moment.
Recent data shows an 80% increase in digital magazine consumption with over 13 million magazines read in the last year.
The ten most read digital magazine titles for men according to 2017/2018 Readly data were:
Autocar
T3
Stuff
What Car?
MCN
Playboy
What HiFi? Sound and Vision
Amateur Photographer magazine
Classic Car Weekly
Commando
Whenever your dad has a free moment, there's a title for him via the Readly app on his smartphone, tablet or laptop. And if he wants to properly shut down without wi-fi, he can download up to 500 magazines and read them in the offline mode wherever he may be.
And because Readly gives users five profiles per household, if you're lucky enough to still live with your dad, you too can benefit from the gift!
The Readly gift card is the perfect gift for Father's Day and has options to suit every gift budget:
1 month – £7.99
3 months – £23.97
6 months – £47.94
Visit www.readly.com for more information about Readly.
FreeBelts
www.freebelts.co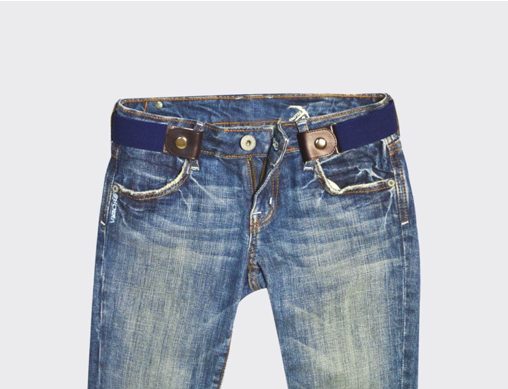 FreeBelts is the perfect way to hold your pants up without that annoying belt buckle creating an awkward bulge, and digging into your belly – and it eliminates the need to buckle/unbuckle everytime you go to the bathroom! Pregnant women, elderly people, children learning to dress themselves, people with disabilities – or lovers of life hacks – will all love this buckle-free belt.
At Fire & Flavor, our goal is to simplify and enhance every part of the cooking experience for aspiring cooks and grillers, from Fire to Flavor.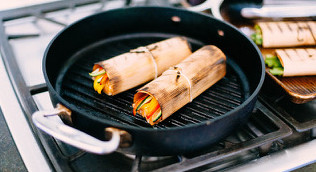 You've never had your chosen protein like this: on the grill or in the oven. With Fire & Flavor Cedar Wraps, you can steam, smoke, and fire to cook succulent seafood, mouth-watering meat, or delectable vegetables.
Our wraps couldn't be easier to use, which means they're great for a quick masterpiece no matter your level of expertise.
Fire & Flavor Cedar Wraps are HAACP Certified and made from 100% natural BC Western Red Cedar which imparts a subtle, woodsy and aromatic flavor for all protein preferences unlike any other method.
Add this smash hit to your grilling or stovetop routine with a package of eight wraps retailing at $13.99; they're available on our website, www.fireandflavor.com.
www.uppercuttactical.com
 A quality knife is always a classic gift for any dad, especially if they're a fan of the outdoors. We are proud of the extremely well-made knives we carry, many of which have been hand-built by craftsman in the USA from trusted brands such as Buck, Kershaw, Spyderco, Gerber and SOG.
Two of our more remarkable knives selected for men of all hobbies and styles are the Gerber Pocket Square and the Buck 722 Spitfire.
Gerber Pocket Square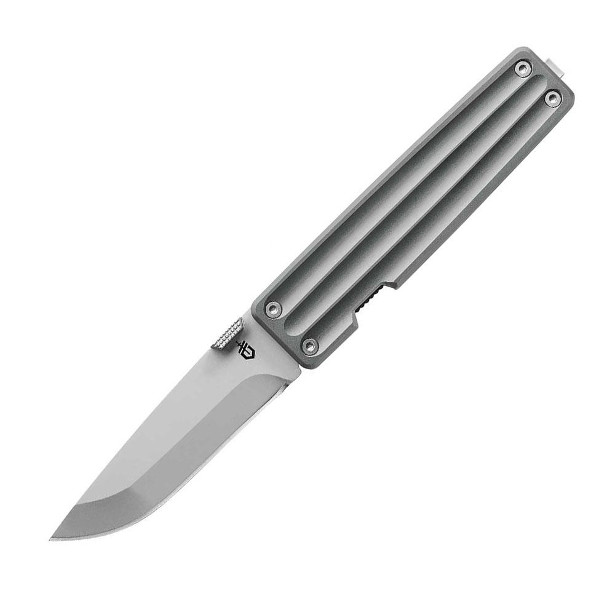 https://uppercuttactical.com/collections/new-release/products/gerber-pocket-square-lockback-knife
Buck 722 Spitfire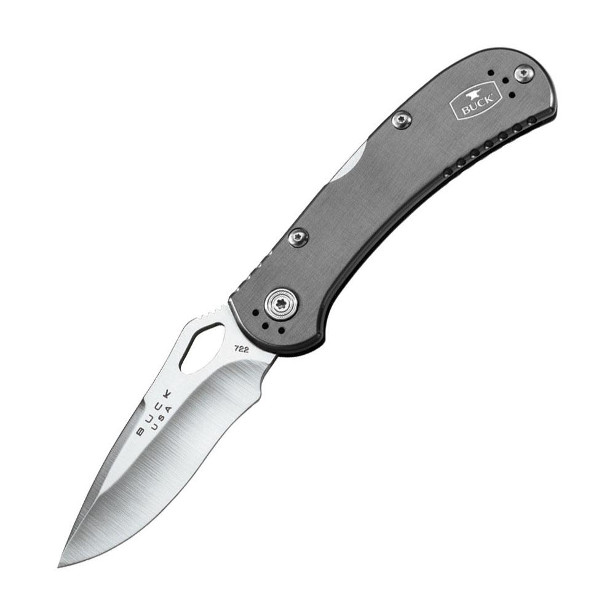 https://uppercuttactical.com/collections/new-release/products/buck-spitfire-grey-lockback-knife
Kershaw Cinder
Multi-function Keychain Knife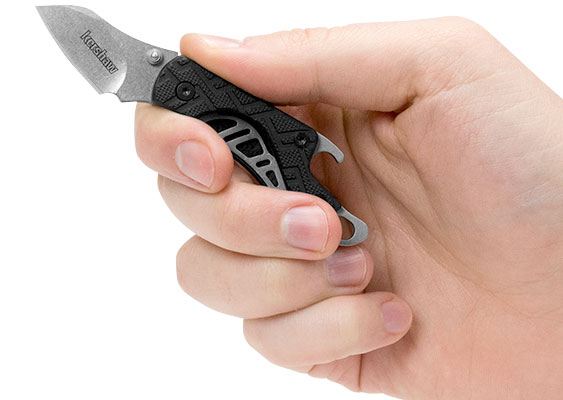 Built with Kershaw quality and designed by Rick Hinderer, the fit and finish on this small-and-mighty folding knife is a thing to see. Featuring a bottle opener, screwdriver and a short versatile 3.5cm folding blade, this is the ultimate pocket tool. The finger choil makes this micro piece a 3-finger grip, for full use of the blade edge. This is our most affordable name-brand knife.
If you would like more information, just ask. I'm also a Rugby fan – I'm not hardcore, I don't have a club, but I enjoy the heck out of the Rugby World Cup and any Rugby Sevens competition – and the new Major League Rugby here in the US is exciting!
Send Ribbon is an online gift bag company that gives back to charitable causes. Each ribbon on our gift bags tie to a cause.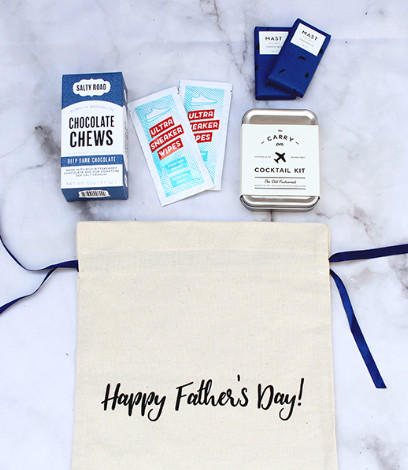 Our Father's Day gift bag ties to Charity:Water a global clean water non-profit organization. Our Father's Day gift bag includes two sneaker wipes, two sea salt mini Mast Brother's chocolate bars, one box of Salty Road Chocolate Chews and an Old Fashioned Carry on Cocktail Kit. The gift bag costs $56.50 + tax & shipping and you can create a custom gift note to make this Father's Day extra special.
https://sendribbon.com/collections/pre-made/products/old-fashioned-fathers-day Price is $56.50
Discount Code for 10% with the promo code Rugby
A petrolhead's perfect present: treat your dad to a classic car festival this Father's Day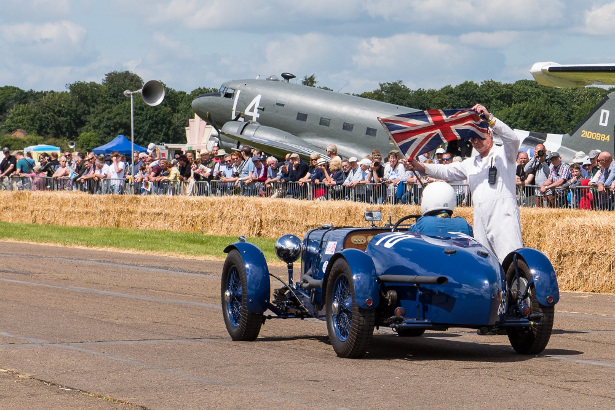 Treat your dad to a fantastic family day out at the Classic & Sports Car Show in association with Flywheel for Father's Day. Taking place on 23-24 June 2018 at Bicester Heritage, Oxfordshire, this spectacular event combines world-class cars and bikes, a dazzling array of vintage aircraft, an impressive collection of military machines and incredible live demonstrations both on the ground and in the air at the historic site.
Automobile lovers will delight at the spectacle from the finest that the classic car world has to offer. Rare and immensely valuable historic racing cars and motorcycles – some over 100 years old – will take to the demo track to show off in glorious tyre-squealing style, classic motor clubs will stage displays and the open-access paddock lets visitors get up close to these magnificent machines. There will also be an impressive collection of historic military vehicles on display, and even passenger rides in the live-action tank arena!
Moving from the ground to the skies, there will be fantastic air displays of historic aircraft, including daily air displays from the Royal Air Force Battle of Britain Memorial Flight (BBMF) Dakota, the Bremont Great War Display Team and the magnificent trio that is the BBMF Spitfire, Hurricane and Lancaster. The Bremont Great War Display will stage an exhilarating recreation of a WW1 'dogfight', with aircraft such as Sopwith and Fokker Dr1 triplanes showing just how nimble these early warbirds were. Also taking to the skies will be top display pilot and former British Female Aerobatic Champion Lauren Wilson, who will give a thrilling demonstration of the agility of her bright red Pitts Special aerobatic biplane.
Away from the motoring and aviation action, treats in the vintage entertainment area include traditional and nostalgic fair rides from times gone by and live music, featuring the sounds of chart-topping classics from a bygone era, performed by hugely talented musicians. There will be a wide choice of food and drink available (including licensed bars) to keep visitors fed and watered during the action-packed show!
Advance ticket prices start from £23 per adult, £10 per child (5-15) and £55 per family. Entry for children under the age of five years is free, as is parking. VIP package upgrades are also available, which include parking and hospitality. For further information and to purchase tickets for Classic & Sports Car Show in association with Flywheel, visit www.classicandsportscarshow.com
Sterling Silver necklace hand stamped with kid's names, special dates or his favourite team.
Each letter is individually hammered into the silver to leave an impression of whatever makes you proud. Available in lengths 16" – 36".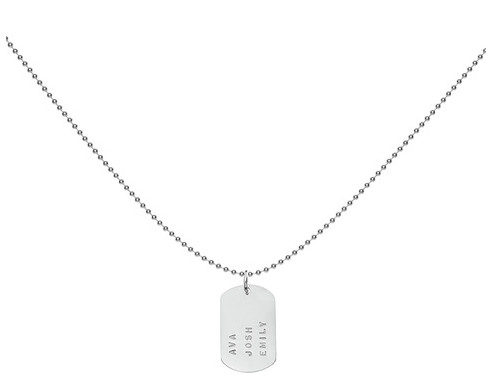 Citrus Silver is a Canadian jewellery designer that personalizes silver with the people, moments and words that bring you joy and tells your story.
Link: https://www.citrussilver.com/product/peel-pendant-on-thin-ball-chain/
Karen Lamont
Citrus Silver
ph: 416.919.1726
Shop: www.citrussilver.com
Insta: citrussilver
FB: citrussilver
Twitter: citrussilver
Our JUNE SALE is on now! Save up to 30% on gifts for all of June's celebrations…Father's Day, graduation, religious milestones, end of school wrap up/teacher appreciation gifts, birthdays, weddings & anniversaries. Details at www.citrussilver.com
Give a gift to animals this Father's Day
Treat your dad to a gift that will also help animals in need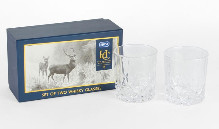 It's that time of year again when we celebrate all the amazing fathers out there so why not treat your dad to one of these unique, animal-inspired gifts for Father's Day (Sunday, June 17).
For those who like a tipple, there is the RSPCA Heritage Whisky Glass Set which comes in a gift box with a stunning vintage image of a stag. The glasses are 8 x 7 x 7cm and priced at £11.
Part of the RSPCA Heritage collection also includes metal keyrings featuring images of birds, a kitten, dog, horse, and a stag. The length is 12cm and these come in a gift box, priced at £4.50.
The Ethical Man Gift Set is also a popular product for conscientious fathers. This 'leaping bunny' gift set certified by Cruelty International means it has not been tested on animals, or uses any animal products, and is the perfect gift for men looking to freshen up guilt-free. It contains a lavender and tea tree shampoo bar, orange and lavender shaving bar and tea tree essential oil bath soap, as well as a peppermint and poppy seed bath soap. This is priced at £14.99.
For a picnic tipple, or to put on show on top of the drinks cabinet, this Hair of the Dog Hip Flask makes the perfect gift. The whimsical stainless steel flask is sure to raise a smile. Its unusual round shape fits perfectly into a pocket. It is 7.5cm diameter and has a 90ml capacity. This comes in a gift box and is priced at £19.99.
For a truly unique gift for any animal lover this Father's Day why not give the gift of a cat bed and breakfast. These gifts could contribute to the cost of one night's boarding for a rescued cat at one of the RSPCA's animal centres as well as a lovely meal. This is priced at £6.
Or for those looking to support the charity a little further, there is also the Nurse A Dog Back to Health gift which will pay for a week's worth of specialised food for an underweight dog to help them get back to a healthy weight and find a new home. This is priced at £25.
Each of these gifts helps to raise money so that the RSPCA can continue to rescue, rehabilitate and rehome animals in desperate need of care.
For more information, or to view any of the products listed, visit http://shop.rspca.org.uk
Kenneth Cole for Him + The Personalization Fragrances 4-Piece Set ($100 – a $144 value)
Kenneth Cole For Him Personalization Gift Set is a four-piece, luxe set of layering fragrances. Complete with a base fragrance, Kenneth Cole For Him, which is a vibrant scent with a magnetic contrast of energizing, salty, citrusy top notes, and a sensual amber, along with three personalization fragrances, serenity, energy and intensity. The perfect gift that allows dad to mix and match his fragrance to fit any of his moods and/or upcoming occasions!
Macys.com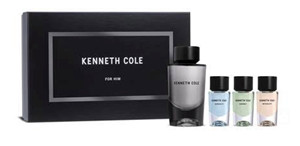 Blackwood For Men Gift Sets
Whether dad is a world traveler or a killer athlete, Blackwood for Men offers him a bevy of all-natural botanicals to help him restore and protect his skin & hair, all packaged in a water-resistant genuine leather dopp travel bag.
The Jetsetter ($79.99)
Hair Hydrator, BioNutrient Foaming Face Wash, BioFuse Hair Styling Gel and genuine leather Signature Dopp Travel Bag.
BlackwoodforMen.com
The Sportsman ($79.99)
Active Man Daily Shampoo, Active Man Daily Conditioner, and BioFuse Hair Sculpting Gel and genuine leather Signature Dopp Travel Bag.
BlackwoodforMen.com
Dad Gift – $99 Smartwatch with 45 Day Battery!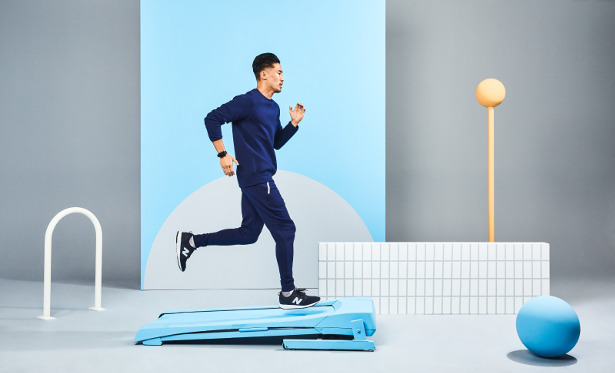 FACEBOOK | TWITTER | YOUTUBE | PINTEREST | INSTAGRAM | STRAVA
At just one ounce in weight, the Amazfit Bip is a lightweight and comfortable to wear smartwatch featuring more than 30 days of battery life with regular use, and up to 45 days with minimal notifications, on a single charge. It offers sleep and advanced sports tracking including outdoor running (including rugby), treadmill running, walking, and cycling.
Feature- and sensor-packed with GPS, 3-axis accelerometer, an optical heart rate sensor, air pressure and geomagnetic sensor, Amazfit Bip is one of the most responsive and usable smartwatches to date and one of the best value smartwatches available at $99 MSRP.
Amazfit Bip comes in four color options of Onyx Black, Cinnabar Red, White Cloud and Kokoda Green with a reflective always-on color touch display which brightens with incoming light making it easy to read emails, text messages, calls, calendar alerts and app notifications whether indoors or outdoors.
The powerful Mi Fit companion app allows the user to customize all settings, notifications, watch faces, weather, alarms, and provides access to detailed activity stats including GPS route, heart rate zone, speed, time, pace, stride length, calorie burn and more depending on the sport selected.
Amazfit Bip is made by Huami, one of the largest wearable device companies globally on a mission to seamlessly connect people's biomechanical signals and daily activities with smart data services to promote healthy living.
Use discount code DAD for 30% off Amazfit Bip when you purchase between June 9-18, 2018 on Amazfit.com.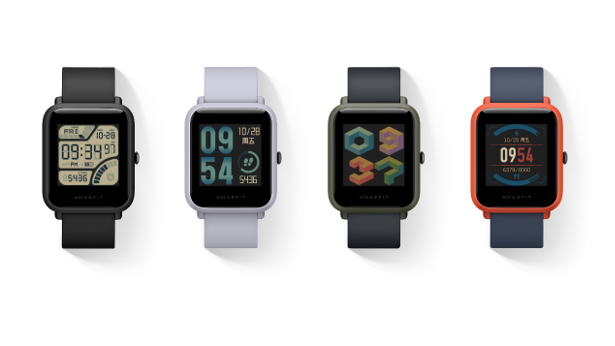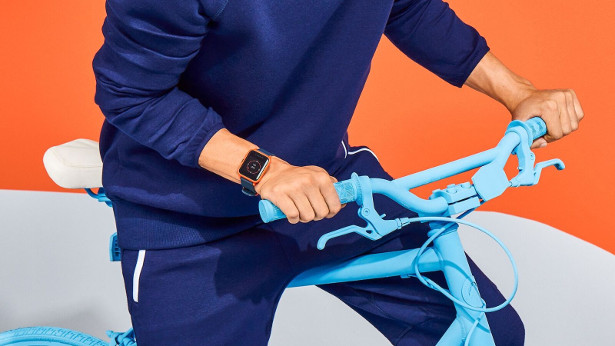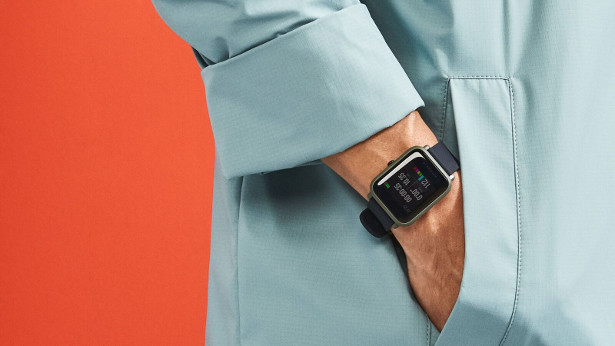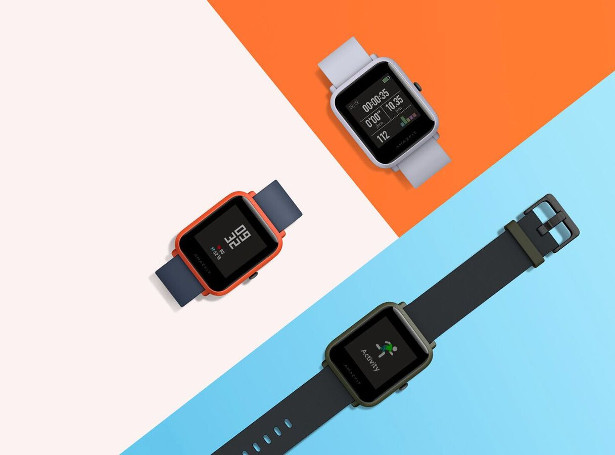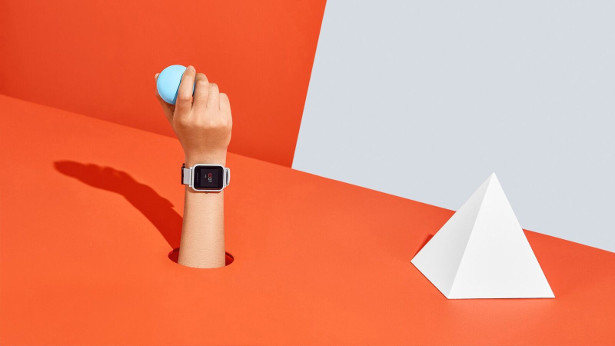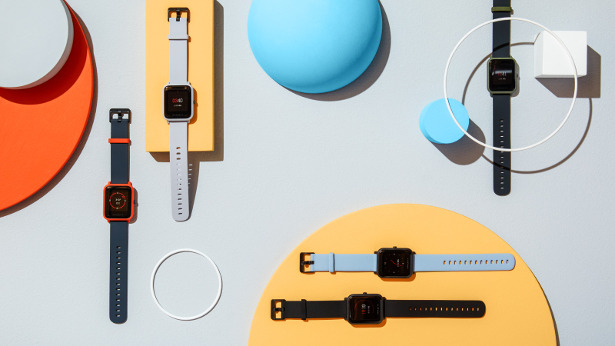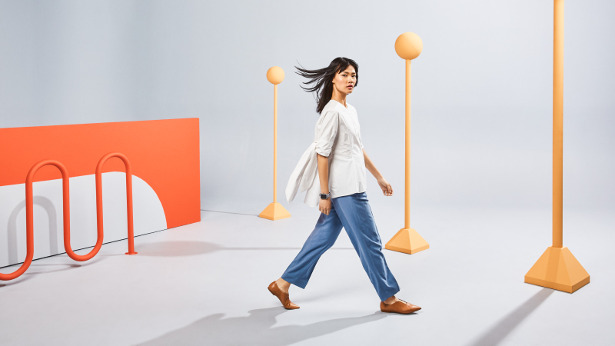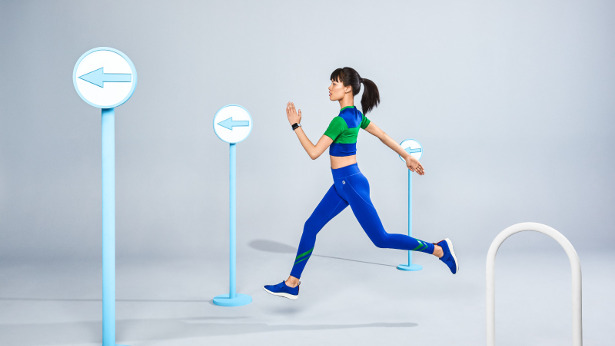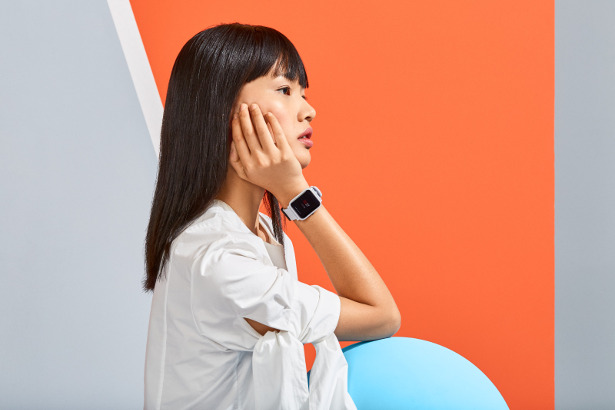 Look no further for the perfect gift for a hardworking dad, Amora, a premium coffee and tea subscription service that starts at $12.95 per tin.
www.amoracoffee.com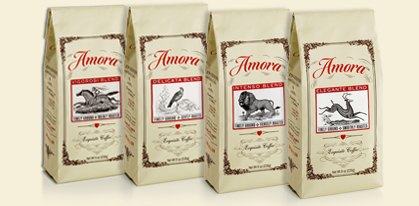 As many of us struggle getting gifts for our fathers, what better way to relieve stress on both with a convenient cup of coffee or tea that comes straight to the door. Hassle-free and delicious, Amora is the perfect father's day gift those dads who enjoy a good roast.
If your looking for the perfect gift for fathers who love the outdoors, why not give the gift of glamping?

The term glamping is a portmanteau for the words glamorous and camping and is a way in which travelers can stay in the great outdoors without having to sacrifice creature comforts—camping with added luxuries and five-star amenities. At Glamping Hub, the accommodation is the destination. All 33,000 tree houses, yurts, cabins, tipis, and more were handpicked, and support our four core values: Unique, Experience, To-Gather, and Nature. Travelers choose Glamping Hub because they are looking for a once in a lifetime experience. Glamping Hub is the first online booking platform and leading portal for unique outdoor accommodations and perfect for Father's Day. With glamping destinations in over 115 countries and 27 different types of glamping accommodation catagories to choose from, Glamping Hub's mission is to connect travelers with unforgettable outdoor experiences – tailored to their needs and comfort levels. We have tons of glamping sites with direct access to fishing rivers or lakes, barbecues, hiking trails, hot tubs, rafting packages, even a dude ranch! Glamping Hub's accommodations are one-of-a-kind and completely submerged in nature, where our guests can disconnect from their daily lives and reconnect with each other for an experience they will never forget. Everything a father can enjoy with his family or friends in the great outdoors. Gift cards can be purchased and make a great gifts for dads and families looking for an experience. Make (or relive) camping memories and spend some quality time with the ones he loves most in the great outdoors.
STANLEY® FATMAX® NEXT GENERATION TAPE MEASURE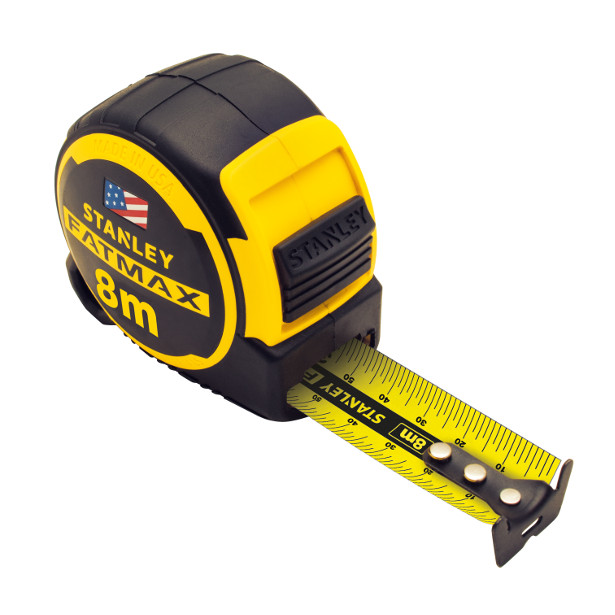 New to the STANLEY® FATMAX® stable of product is the next generation tape measure, integrating the latest technology to increase durability. It's our most ergonomic, longest lasting tape measure ever!
The abrasion resistant MAXSHIELD™ blade coating provides the longest lasting protective blade coating ever applied to a STANLEY® FATMAX® tape measure. We've added 15cm of Blade Armor™ providing extra reinforcement to the most vulnerable part of the blade as well.
This 8M tape now has a thicker and stiffer blade for 4M worth of stronger, straighter standout.
Patented TWIN-CORE™ technology, provides an advanced metal dual return spring that allows for a reduction in overall size, while maintaining maximum strength. This compact and ergonomic design makes it more comfortable to hold and it takes up less space on your tool belt. It also comes with a new screw-free belt clip that makes it easier to fasten and remove.
It has been drop tested to survive a 15M drop on packed soil and designed to survive extreme job-site environments.
Quick Facts
• 8 metre blade with a 4M standout.
• Abrasion resistant MAXSHIELD™ blade coating with 15cm of Blade Armor™ for durability
• Compact and ergonomic design
• RRP – $36.95
• Available – At Bunnings from June 2018
• Find out more at stanleytools.com.au
WhitePaws RunMitts
Runners Don't Take Winters Off
Keep running outdoors with WhitePaws RunMitts, your hands will love you!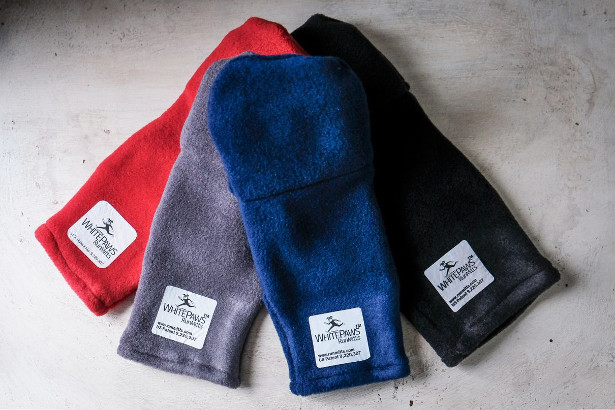 WhitePaws Runmitts covers both your fingers and thumbs and gives you the ability to flip the top off to cool down. Unlike traditional mittens and gloves, you can push the mittens down to your wrist without having to take them off and possibly loosing them. No more sticking your mittens in a pocket or down your shirt, then fumbling to get them back on again.
WhitePaws Runmitts has an inside pocket to hold a hand warmer for more extreme weather.
Available at RunMitts.com
Made In USA
US Patent No.9,220,307
Ellie, is a smart pill box with brains & beauty that helps users organize their pills in seconds, set reminders, and track progress.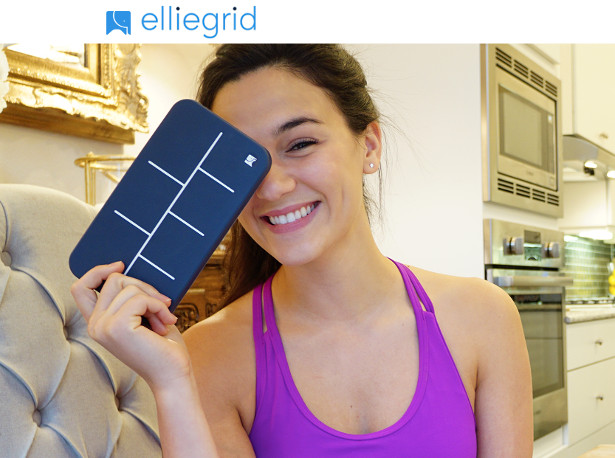 Ellie is essential for travelers who take between 3-7 meds, vitamins or nutritional supplements. Our customers are between the ages of 35-60 who live very active lifestyles and refuse to use "old-people-pillboxes". Each order comes with a travel bag for this very reason. The word most people use to describe Ellie is "sleek". The point is that we are not a medical device company, we are a health and wellness brand focused on empowering users.
Belgian Chocolate Dipped Jalapenos
Strawberries.com
www.strawberries.com/Belgian-Chocolate-Dipped-Jalapenos.asp
Promocodes.com coupon for 10% off sitewide: DAD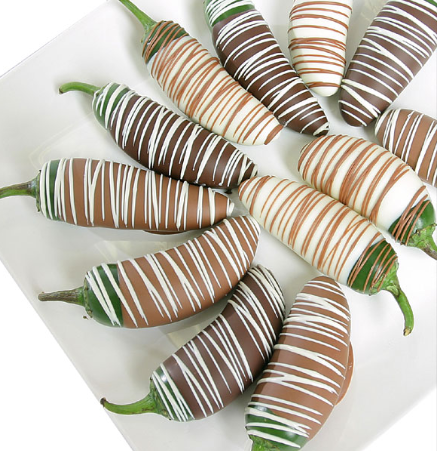 A unique combination of zesty heat and rich sweetness, these plump, crisp jalapeños are hand-dipped into white, milk, and dark Belgian chocolates, then drizzled with a sweet confection to create a fresh, delicious treat of unbelievable flavor. This thoughtful gift comes from Strawberries.com, a trusted online retailer that offers unique and delicious dipped treats perfect for any gift or occasion! Strawberries.com's core value is to provide customers gourmet chocolate covered delicacies, selecting only the best ingredients from the ripest berries to the richest imported Belgian chocolate. All treats from Strawberries.com are hand-dipped, ensuring the highest quality and delicious taste.
Father's Day Gifts for Cool Fathers
E-commerce kids store, Little Wren has you covered for father's day gifting.
When your father has made it to the Cool Dad status even past all the Dad Jokes, you know it's time to trade in the standard mug or tie you get up every year for some cool slogan tees that's the perfect fit.
We've done most of the work for you and found some ideal options on www.littlewren.com to get Daddy Cool all dressed up, all just a click away.
BIG GUY TEE
£12.99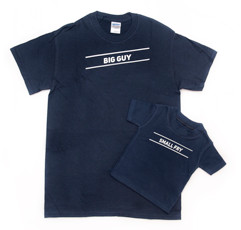 HERO TEE
£12.00
MAKER OF HUMANS TEE
£12.00
Little Wren ships globally free of charge. Shop the full collection for Daddy Cool at www.littlewren.com
THE PERFECT GIFT FOR FATHER'S DAY
DEFY GRAVITY WITH iFLY INDOOR SKYDIVING
-Give the ultimate gift this Father's Day with an unforgettable adrenaline filled experience at iFLY-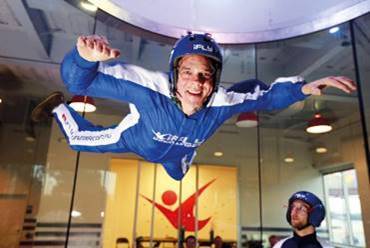 Indoor skydiving is the simulation of true freefall conditions in a vertical wind tunnel, so get ready to be blown away – literally. At iFLY you can experience the feeling of freefall as you float on a smooth cushion of air. There's no parachute, no jumping, and nothing attaching you to planet Earth.
Perfect for those aged 3 to 103, why not give the ultimate gift this Father's Day with an experience that will be remembered for a lifetime and is much more fulfilling than material possessions. What you'll really be creating are memories that will last a lifetime that even the whole family can enjoy!
Whether you're buying for a first-time flyer, an experienced flyer or a group, iFLY cater for all ages and abilities. Plus, with three centres based across the UK in Milton Keynes, Basingstoke and Manchester, a visit to iFLY is the perfect opportunity for a fun day out together as a family.
If you still haven't sorted your Father's Day gift this year, don't panic and don't greet them with a tie, mug or pair of cufflinks.
If they're tech-inclined then WD My Cloud Home (£119.99 on Amazon) will make a great addition to their desk, and sit perfectly alongside their other gadgets.
This personal cloud storage device is sleek, super easy to use, and keeps your pictures and videos in one safe, secure place.
Also unlike shared storage hubs, the My Cloud House can only be accessed by people that you grant access to via the My Cloud Home app.
Father's Day Special Brew
Father's Day, a special occasion for Dad and a great excuse to show your appreciation to him with good old brew…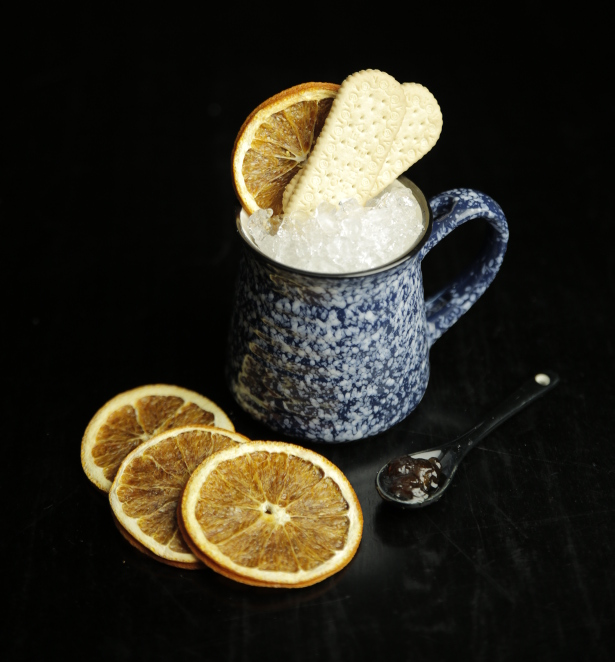 To help mark the occasion, BÉNÉDICTINE Liqueur has created a brew with a difference – teaming Earl Grey Tea with Béné, vodka, fruit juice, marmalade and biscuits, to create a deliciously sweet cuppa' that will most certainly brighten Dad's day!
Ingredients
1 tea spoon of fine cut Marmalade
25ml Bénédictine
25ml Eristoff Vodka
Earl Grey Tea Syrup
20ml Lemon Juice
30ml Apple Juice
Method
Pour all ingredients into a glass
Give it a tough shake
Dump into Dad's favourite mug
Garnish
Garnish with some biccies and love
Baabuk Urban Woolers are unique and stylish sneakers.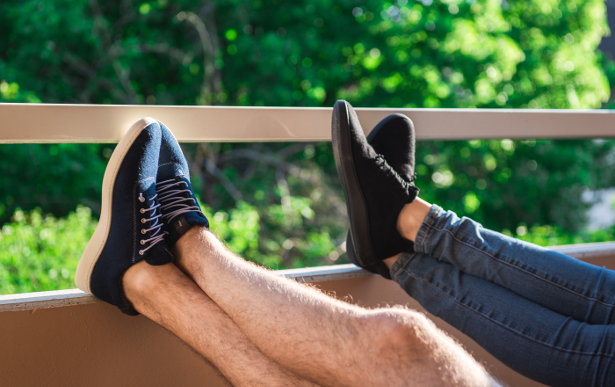 Made of natural wool with durable soles, the Urban Wooler is an excellent father's day gift. They are super comfy and stylish sneakers that any dad would love! Being made of wool, these shoes are naturally water resistant, temperature regulating, and antibacterial, so they're perfect for the dad on the go. Additionally, these shoes are easy-slip on due to their elastic laces, making them easier to slide on and off – a welcome comfort for when bending over to tie a shoe becomes a chore.
Lastly, Baabuk also produce 100% wool handmade slippers that will perfectly fit the feet of any father or grandfather who enjoys their feet up while reading the paper
Our Urban Wooler collection is available at https://www.baabuk.com/collections/urban-wooler
Homey is the smart home hub, linking all your smart devices and products in your home and making them work together.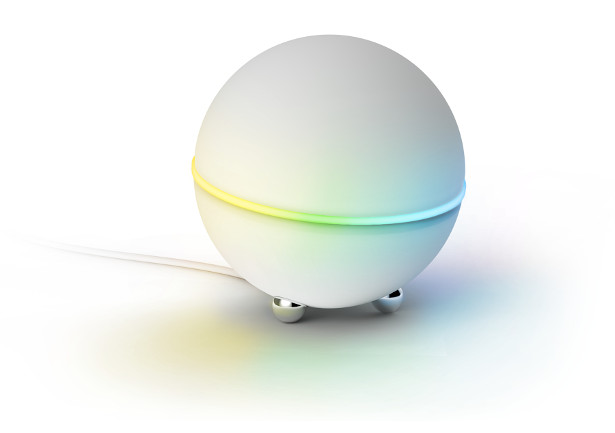 Homey learns new devices by installing Apps — just like a smartphone. With over 40,000 devices supported, your current devices will most likely already work with Homey. For example, link your TV to Homey, or your Sonos, Chromecast, Hue lights or anything else that's connected to the internet. Make them work together, for example: when you wake up, have your lights turn on automatically and your Sonos play a low-volume tune while you make your morning coffee. Set up flows like this to make your home smart and personal.
Next to make your home more exciting and smart, Homey also lets you save energy. It's often hard to get insight in what your devices are doing all day long. Homey logs these events, so you can view them afterwards and see what actually happened at home. Make adjustments to save energy (and money).
Homey was successfully launched on Kickstarter with massive support, and is now available online just in time for Father's Day. Get it here: https://www.athom.com/
The new Sportfisher II Moonphase Dial watch houses a custom Swiss quartz movement with moon phase and date.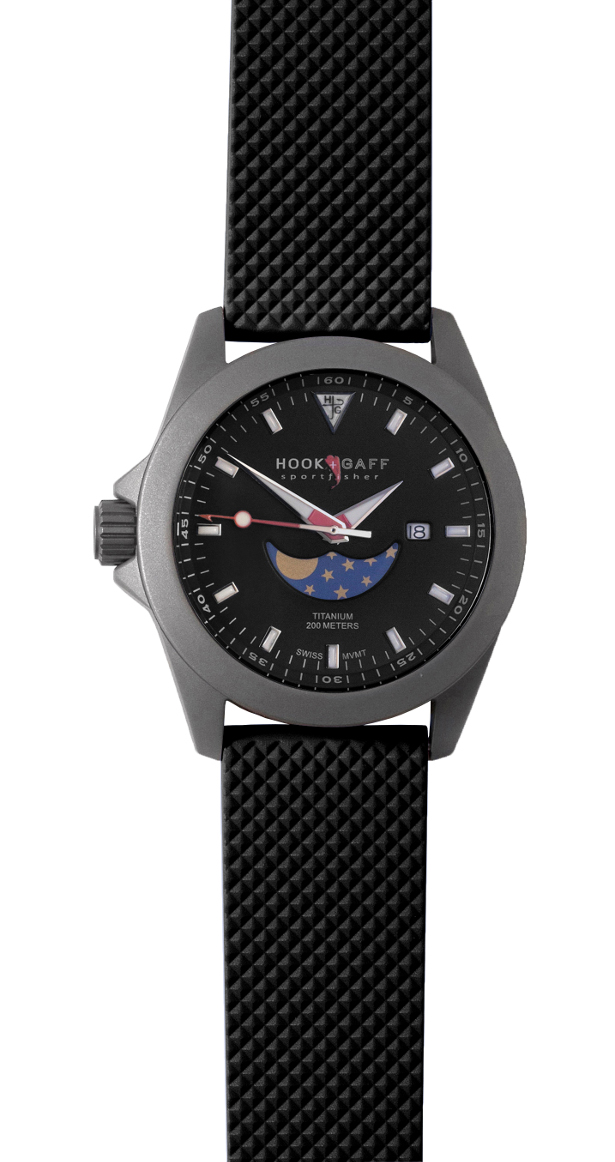 The crown is uniquely placed on the left side of the watch face to avoid irritation during active angling situations. The titanium case is corrosion-and-water-resistant, in addition to being a poor conductor of heat for those hot days on the water. Specifications include:
Custom 41mm solid high-grade titanium screw down case
Anti-reflective, scratch-resistant sapphire crystal
Dials and hour markers utilize Swiss Super Luminova™
Water-resistant to 200m/660ft
The Sportfisher II Moonphase is offered with a selection of straps. Each dial and strap color combination has been curated by Hook+Gaff designers. MSRP $650
The Single Edge Razor – $79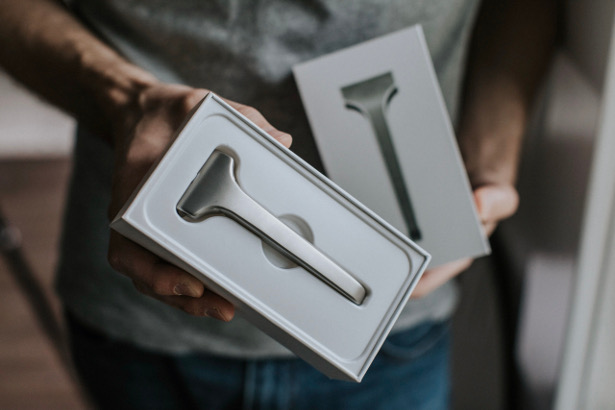 Introducing the Single Edge 2.0 – the closest, most comfortable shave ever. It's precision engineered to give a smooth, irritation free shave – and it's the easiest way to shave with a single blade razor. The Single Edge shaves at the surface of your skin, eliminating irritation and ingrown hairs. It's clog-free, crafted from solid stainless steel, and features a patented blade injection system that allows you to quickly and safely change blades.
www.bodyguardz.com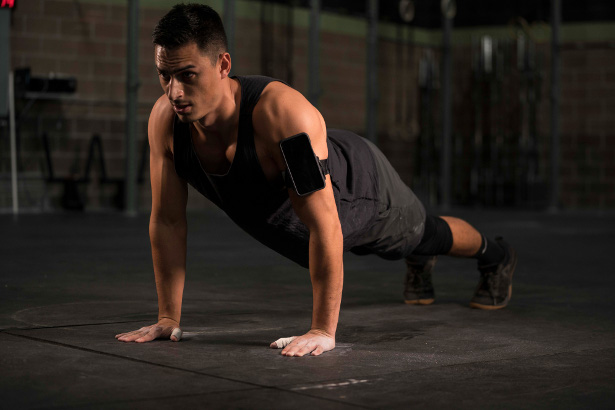 Perfect for active dads, the high-performance Trainr Pro case by BodyGuardz enhances on-the-go lifestyles with its "snap-on" fitness armband; soft, sport-grip materials; and pro-athlete-grade impact protection. Pair it with BodyGuardz's Pure 2 Edge screen protector, which extends coverage from edge-to-edge, and has increased scratch resistance, reduced scratch visibility, and improved "after-scratch."
This Father's Day, give dad the once in a lifetime trip he's always dreamed of complete with sole and private access to nearly 5,000 acres of uninhabited New Mexico wilderness.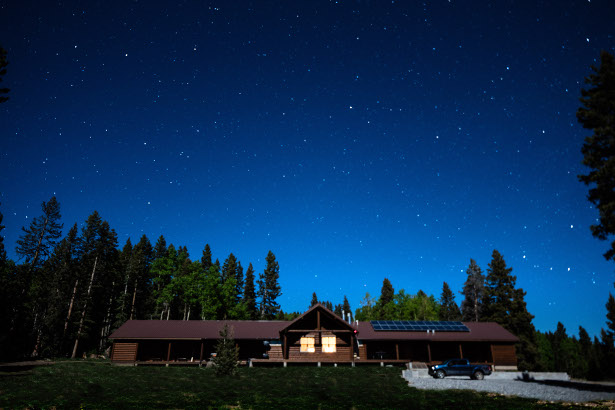 At Brazos River Lodge, dads have the rare opportunity to get back to the basics and disconnect from the outside world by becoming fully immersed in a pristine, backcountry setting. From waking to see a trophy bull elk emerging from the wilderness for a morning drink along the legendary Brazos River to world-class fly fishing expeditions lead by expert guides, Brazos provides the ultimate mancation experience.
Brazos River Lodge is now offering an all-inclusive "Fly-Fishing Getaway Package" for dad and up to 5 of his best buds that delivers the ultimate outdoor adventure, with all the luxuries you'd expect at a five-star resort. When you book your trip, you receive:
Fly-Fishing Getaway Package at Brazos River Lodge
Sole and private access nearly 5,000 acres of New Mexico wilderness. 4
$6,000 per day for groups up to 6 guests (weekends only).
Luxury accommodations in a six-bedroom mountain lodge.
Gourmet chef and all meals prepared on-site.
Unlimited catch-and-release fly fishing in the headwaters of the legendary Brazos River.
Up to three private fishing guides daily.
All fly fishing equipment and gear.
Brazos River Lodge is just eight miles south of the Colorado border and intersects with the Carson National Forest. The quaint town of Chama, N.M. is the closest nearby city, known for clear rivers and elk habitats. Guests visiting Brazos can fly commercially into Albuquerque International Sunport airport, just over a three-hour drive, or via private aviation into Taos Regional Airport, a two-hour drive.
Reservations are now being accepted for the June 15 – August 15 season. For reservations or more information, visit http://www.brazosriverlodge.com or call 602-329-2443.
The MantraMat by MantraDog creates the yoga experience you've been looking for.
This beautifully crafted, 100% natural cork and rubber yoga mat is eco friendly, sustainably sourced, super grippy (grippier when wet!), anti-slip, and anti-microbial. The cork provides that great grip you need for your asanas and the rubber is supportive but also firm enough for your balancing poses. We then laser a mantra on to the MantraMat. We find this makes that special connection and helps bring mindfulness to your yoga practice. Find your mantra and take your yoga practice even deeper.
Want to know how to keep your MantraMat fresh and clean? Since its naturally anti-microbial, it will naturally stay fresh, but a little extra care is all it needs to stay new looking! Use Mantratology. An all natural, essential oil based yoga mat cleanser that is anti-viral and anti-fungal. MantraDog yoga's MantraMat and Mantratology – the perfect combination!
KEEP CALM AND CURRY ON THIS FATHER'S DAY
Ensuring dads, lads and daughters have a proper chaat this Father's Day (16th June), City Spice is offering dads a free meal across the restaurant's entire award winning menu.
All dutiful kids need to do is pick a table at the award winning curry house, tikka look at the menu and let their poppadom preach about when times were better, the air was cleaner and Tinder was something they used to start a fire with.
Owner Abdul Ahad said: "I was always broke as a teen so hopefully our offer will Goa some way in helping youngsters show their appreciation – even if dad still has to pick up the rest of the bill at the end!"
The Father's Day offer will run on Saturday 16th and Sunday 17th June, and will entitle dads to a free main, rice or naan and bottle of beer, glass of wine or soft drink when booked in advance as part of a family meal with at least one other person eating.
Cementing its position as 'The King of Brick Lane', City Spicy has enjoyed an accolade laiden 2017, winning London's Restaurant of the Year at the Bangladesh Caterers Association awards, Best Asian Restaurant at the Asian Curry awards, Best Restaurant at the Curry Life magazine awards and a Certificate of Excellence from TripAdvisor.
To book a table at City Spice restaurant, please head to​ ​www.city-spice.london or call 020 7247 1012.
Tech is king!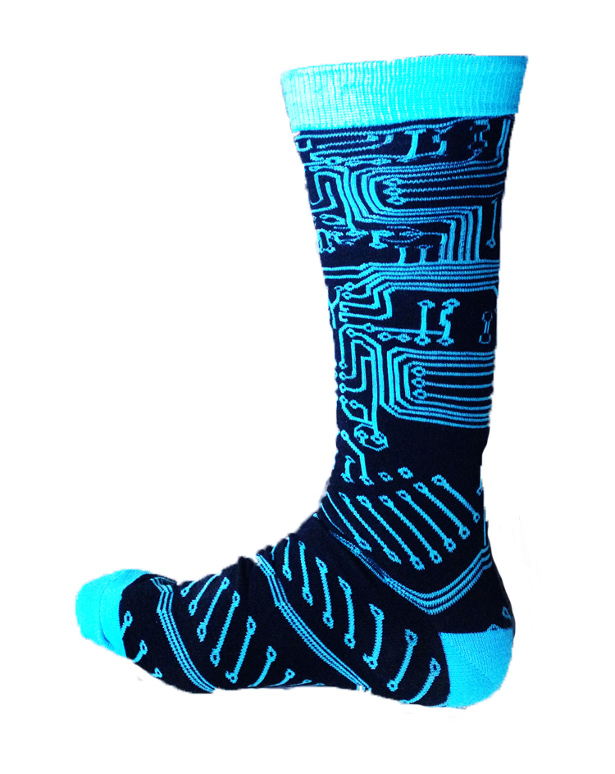 These Circuit Socks are the stylish way for your favorite dad to stand out in a crowd of Silicon Valley upstarts whether you're comparing code or switch boards. With sizes from 4-14, the whole family of fathers and sons can be decked out in stunning savvy circuitry. Made by ExtraExtra Socks.
The IG Charcoal BBQ is a stainless steel charcoal barbecue that makes a great father's day gift for grilling enthusiasts.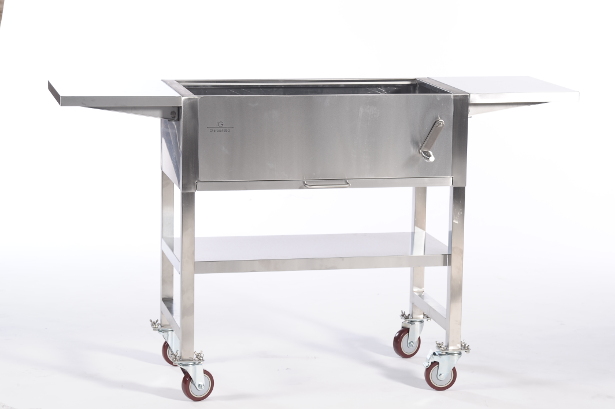 The barbecue was designed to perfectly cook kabobs on the grill top. The IG Charcoal BBQ offers many great grilling features such as a rotating charcoal handle for raising and lowering the charcoal heat level, an easy sliding ash collector tray, folding side trays, and a grill top for skewers. The IG Charcoal Barbecue is available now on Amazon.
www.prosourcefit.com
Multi-Grip Pull-Up Bar
One of our most popular products with men, this doorway pull-up bar has 12 different grips for various positions to sculpt the upper body and core. Great for pull-ups, chin-ups, and leg raises. The sturdy steel build is perfect for home gyms and men of any age. A full back workout for $29.99.
Xtreme Power Resistance Bands Set
Some men scoff at resistance bands, thinking they're too easy. These Xtreme bands were made for those guys! A set of three bands ranging from 20-50 pounds can be easily clipped together for up to 120 pounds of resistance. They're also great for older men with sensitive joints or who struggle lifting heavy weights at the gym. The 8-piece set is a steal at $25.99.
Push-Up Bars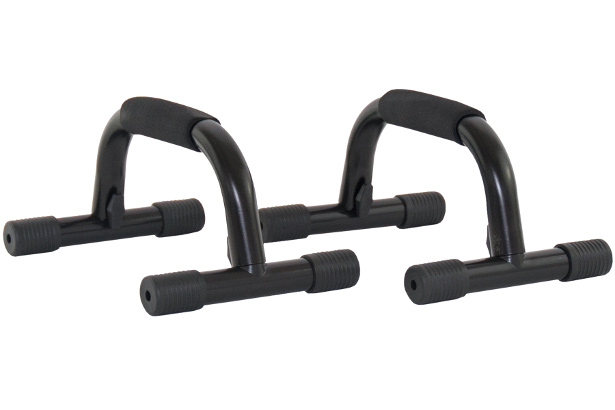 Many dads like to do a few sets of good ol' push-ups to build their upper body since it's easy to do at home. Help him get more out of his exercise with Push-Up Bars. They help reduce wrist pain, and create a full range of motion for greater effectiveness. Super simple and easy to use for only $9.99.
Massage Stick Roller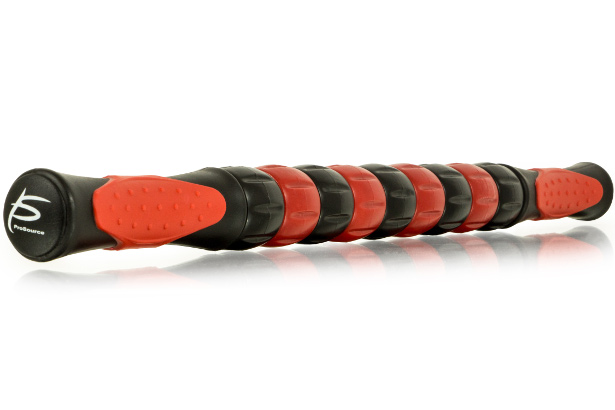 Is your dad the 5k or marathon type? Then be sure to add a Massage Stick Roller to his pile of presents this year. The super slim, convenient roller is perfect for getting knots out of legs and reducing cramps. He can use it while he watches TV or put it in his gym bag for post-workout recovery. Only $14.99.
2-in-1 Hexa Massage Roller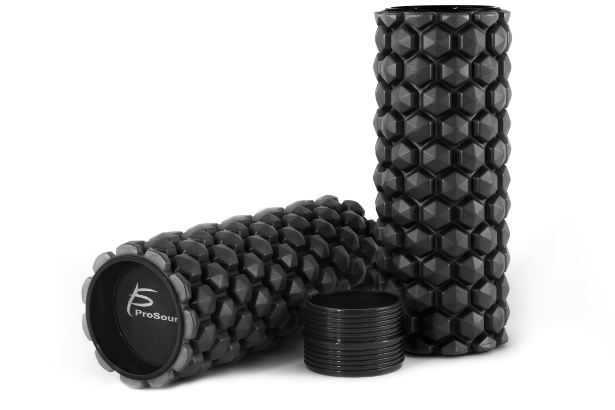 If your dad suffers from back pain or tight muscles, this textured foam roller can be used at home for deep-tissue massage. It twists apart for two foam rollers, so you can recover from your workouts together! Help him feel better for just $39.99.
Convertible car Cufflinks $450,00
www.janleslie.com
For the man with discriminating taste, these convertible cuff links are hand painted to capture minute details in polished blue enamel. Crafted from 925 sterling silver with an anti-tarnish rhodium finish. Hand-painted blue enamel for distinctive detail.
Does your dad get sweaty? HyperGo Full Body Wipes get dad clean from head to toe in 60 seconds or less.
Each wipe is 12″ x 12″, so you get "A Square Foot of Clean" with each wipe. The wipes are biodegradable and come in recyclable packaging. Each wipe is infused with our EcoNourish™ Blend of all natural ingredients that effectively cleanses and leaves your skin feeling clean and moisturized.
Brew Tumbler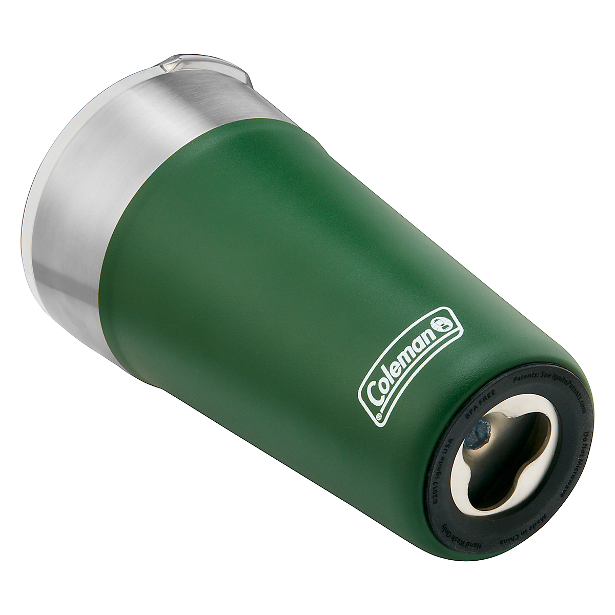 Give dad the coolest tumbler around this Father's Day with the new Coleman 20-ounce Brew Tumbler Insulated Pint Glass. The Coleman Brew Tumbler is the perfect gift for any dad who loves tailgating for the big game or simply enjoys the great outdoors. Vacuum insulated stainless steel keeps dad's drink of choice cold for up to 15 hours, and he won't feel any external condensation that could cause him to drop his drink. This is the perfect set of tumblers for dad to take with him when he's on the go, because they stack easily to save space and each tumbler includes a clear plastic lid for when he is walking around the stadium parking lot. And don't worry about forgetting the bottle opener at home; we've got dad covered with one that's integrated in the bottom of the cup. The Coleman Brew Tumbler is the ideal tumbler for every dad this Father's Day.
Matterhorn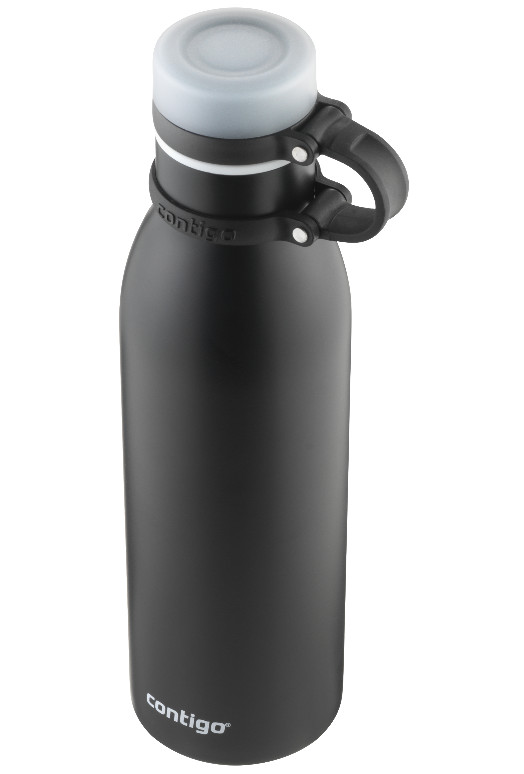 Whether dad is skiing, hiking, camping, or exploring this Father's Day, the Contigo THERMALOCK Matterhorn with THERMALOCK Vacuum Insulation is prepared to help dad handle the heat or the cold. The Contigo Matterhorn keeps drinks cold for up to 36 hours and hot up to 14, so dad will never cut another adventure short due to lack of hydration. This BPA free, leak proof bottle is the perfect partner for dad's outdoor activities. Dad can easily grab the bottle by the easy carry loop and head out the door to enjoy his Father's Day.
'WRAP UP' FATHER'S DAY WITH A PAIR OF SWAROVSKI OPTIK BINOCULARS

With Father's Day approaching on 17th June, a gifted pair of binoculars from leading optic specialists SWAROVSKI OPTIK is the clear alternative to another pair of soon-to-be-forgotten socks or cufflinks.
For travel or wildlife-loving fathers keen to 'see the unseen' on their travels this year, the long-range optic provider SWAROVSKI OPTIK offers exquisitely designed models of binoculars and accessories to suit every father's taste. Whether Dad has a passion for adventure in exotic destinations or simply enjoys spotting local wildlife from the comfort of his garden, a pair of SWAROVSKI OPTIK binoculars are the ideal choice.
Delight Your Dad With SWAROVSKI OPTIK's EL 32, From £1,660
SWAROVSKI OPTIK's EL 32 binoculars are the suitable choice when size and weight are important factors and thanks to their unique wrap-around grip, the binoculars fit comfortably in your hands. The EL 32 binoculars in 8x magnification offer the largest possible 141-metre field-of-view, which enables fathers to view a steady picture in any situation. The binoculars are available in green or sand-brown and offer users crystal-clear, colour-true images with razor-sharp contours. For more information, visit SWAROVSKI OPTIK.
Pick The Perfect Accessory Package With SWAROVSKI OPTIK's CL Companion, From £910
The CL Companion binoculars are the latest addition to SWAROVSKI OPTIK's offering and this model guarantees excellent viewing comfort for daring dads with a passion for travel and outdoor activities. Providing a compact size and light weight of 490g, the elegantly designed binoculars are perfect for carrying on long trips or travels. The CL Companion binoculars are available in either 8x or 10x magnification and this provides an impressive field-of-view of 132 and 108 metres, respectively. For an extra-special Father's Day gift, the CL Companion binoculars also come with a bespoke accessory package tailored to Dad's particular style and interests. Available in NORTHERN LIGHTS, URBAN JUNGLE and WILD NATURE designs, each accessory package consists of a field bag with carrying strap and a binocular strap, granting stylish yet practical protection. For further details, visit SWAROVSKI OPTIK.
Treat A Tech-savvy Dad with SWAROVSKI OPTIK's new PA-i8 Digiscoping Adapter for iPhone®* 8, from £161
For the dad who has everything, including his own pair of SWAROVSKI OPTIK binoculars, the new PA-i8 digiscoping adapter for iPhone®[1] 8 is the ideal accessory. The digiscoping adapter is used to attach SWAROVSKI OPTIK spotting scopes and almost all binoculars to an iPhone*, instantly turning it into a telephoto zoom lens and allowing the user to capture close-up images. Suitable adapter rings are available for a wide variety of SWAROVSKI OPTIK spotting scopes and binoculars and if the adapter ring is removed again after digiscoping, the remaining aluminum frame provides elegant, top-quality, and rugged protection for an iPhone* in everyday use. For more information, visit SWAROVSKI OPTIK.

Is it a bird? Is it a plane? No it's Super Dad!
www.borngifted.co.uk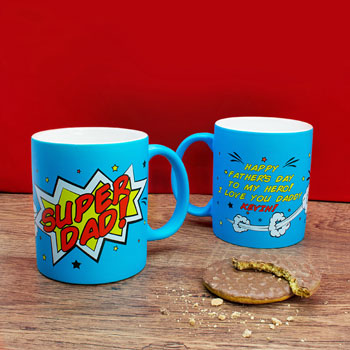 This vibrant blue super dad mug has a modern feel and is personalised with any message! A fabulous Father's Day gift for any child's hero.
Any super hero daddy will appreciate time out from saving the world to enjoy a nice relaxing cuppa from this fun personalised mug from Born Gifted!
Born Gifted is one of the market leaders in online children's gifts and toys (most of them personalisable) they strive to provide the customer with a user friendly shopping experience, an amazing choice of quality children's gifts for any occasion, with fast delivery and unrivalled customer service.
"Dad Swag
Father's Day is this Sunday, June 17th. Still looking for the perfect gift for Dad? Shop our hand-picked collection of unique gifts for the cool dad in your life."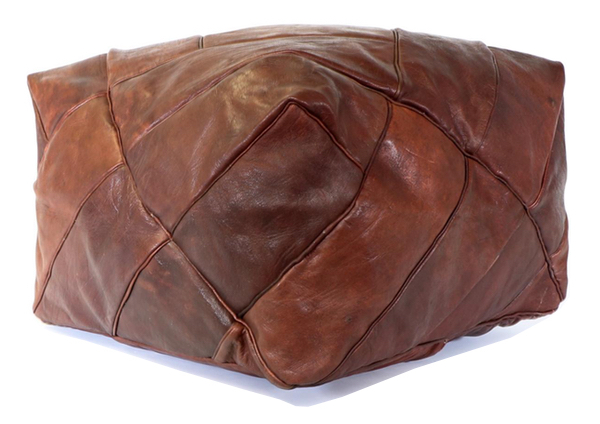 https://fourthhome.com/collections/fathers-day-gifts/
Our vintage reproduction signs are a great way to inexpensively add some nostalgia to your home.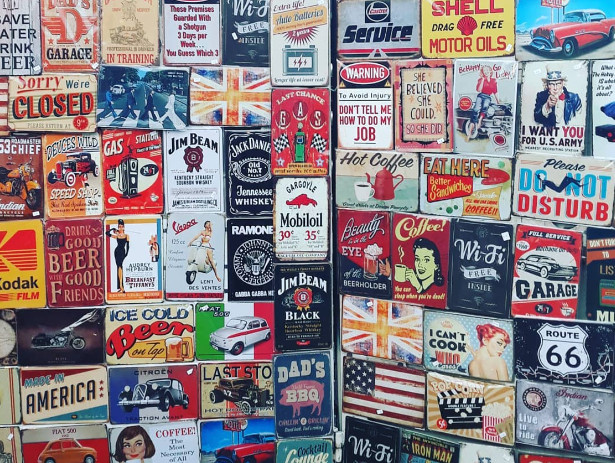 It's the perfect man cave sign for the garage, shed, the bar, home or you can even add some man cave vibes into the office. It's the perfect gift for dads on Father's Day.
https://notjustretro.com.au/collections/homewares-kitchen/retro-vintage-signs/
Our tin metal signs come in so many designs and themes. We have car man cave signs, all models and years. We have motorbike metal tin signs. We have old vintage advertisements and have made them into man cave signs. We have loads of beer-themed man cave sizes, all brands, and varieties.
Most of our signs are only $9.95 the cheapest around and we plan to keep it that way. At Not Just Retro we don't lower quality but we do lower prices but every man cave needs a man cave sign. We are helping man caves one sign at a time. At any given time we have hundreds of man cave signs. New man cave signs added weekly.
If man cave signs aren't your dad's thing don't worry we have loads more gift options for dad. We sell quirky, fun and affordable retro-inspired products for people looking for unusual and nostalgic gifts that won't be regifted! Buy online now at Not Just Retro.
Here at Filter Coffee & Tea, we are enthusiasts.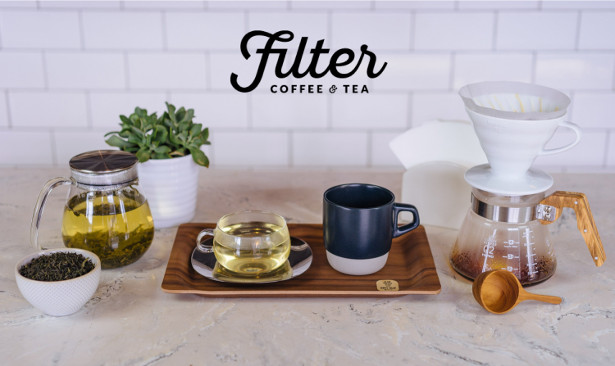 Lovers of coffee and tea. Snobs, if you will. We believe that if we wouldn't use or buy a product, neither should you. Now that you know a little bit about us, let us help you cross "gift for Dad" off your to-do list. Check out our Father's Day Gift Guide for everything coffee, from grinders to coffee makers to heated mugs. And we'll give you 10% off your entire order!
https://filtercoffeetea.com/blogs/learn/fathers-day-gift-guide
Spoil the special men in your life this Father's Day with luxury, hand-made leather goods from ANCORA The Label.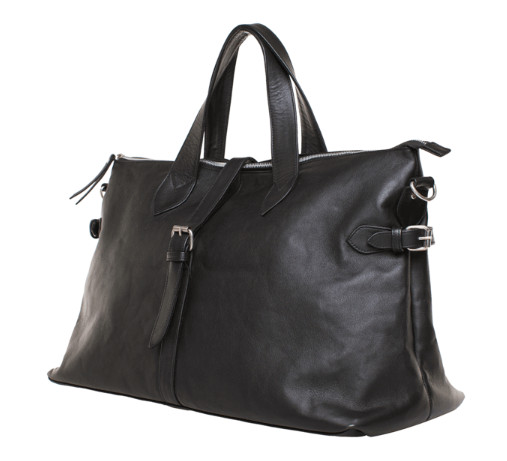 Designed and developed by Melbourne born Monique Ancora, this new label combines the very best of practicality, high-quality craftsmanship and minimal yet sleek d­­esign. ANCORA boasts an extensive men's range including suede and leather jackets, compendiums, wallets and backpacks. Our favourite pick for Father's Day are the Mason Weekenders. Made with 100% leather and quality hardware, these bags are very well priced and the perfect gift for men who like to look sleek while travelling.
www.thebabygiftcompany.com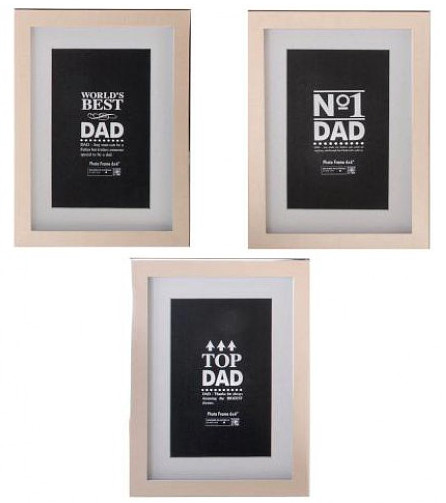 * Dad Silver Photo Frames- https://www.thebabygiftcompany.com.au/dad-silver-photo-frames-6×4.html
* Daddy & Me Baby Gift Box – https://www.thebabygiftcompany.com.au/daddy-me-baby-gift-box-free-delivery.html
*Space Cadet & Hip Hop Ducks – https://www.thebabygiftcompany.com.au/space-cadet-punk-rocker-hip-hop-ducks.html
*My Dad Is A Superhero Cotton Top – https://www.thebabygiftcompany.com.au/create-your-own-gift-box/all-baby-gifts/my-dad-superhero-top.html
'Buying a personalised gift is a nice way to show off that you've spent time and effort choosing the perfect gift. While going out for a meal or buying a box of chocolates doesn't go unappreciated, it's nice to buy your dad something that he can keep for life.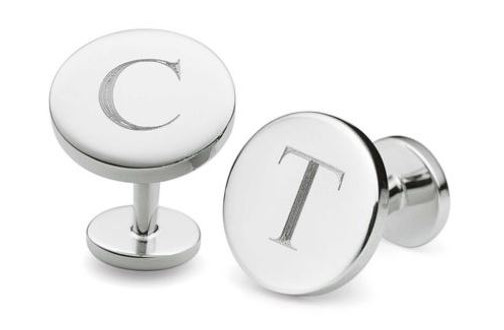 If he enjoys dressing suave in a suit, or wears one regularly for work why not treat your dad to a pair of personalised cufflinks from Charles Tyrwhitt?
Their palladium plating brings a level of sophistication to the accessory, whilst the diamond-engraved letters add a stylish edge to the links. Why not pick two letters that you'd like to get engraved onto the cuff links? This could be his initials or even those of his own dad as a subtle nod to Father's Day.'
https://www.ctshirts.com/uk/engraved-letter-cufflinks/CLA0001SLV.html?cgid=accessories-cufflinks#prefn1=season&prefn2=status&srule=price-low-to-high&sz=18&start=10&prefv1=SS18&prefv2=new%7Ccontinuity%7Cterminal&tib=TIB-accessories-cufflinks&cgid=accessories-cufflinks
Nuxe Men Travel Gift Set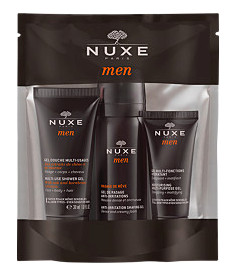 Adapted to the specific needs of men's skin, this assortment of Nuxe skincare will help to keep his skin looking healthy and radiant day after day. With every stage of his routine covered, from cleansing to shaving, this 3-piece travel set will be a welcome addition to his grooming routine.
Priced at £8.50 and available from Escentual.com
St John's Wood Super Car Pageant Returns For Its Sixth Year Sunday 17 June 10am – 5pm

On Sunday 17 June, St John's Wood High Street will host its hugely popular Classic and Supercar Pageant for its sixth year, from 10am to 5pm. The event, sponsored by Knight Frank, will be held in the heart of St John's Wood, among the vibrant line-up of independent shops, cafes and restaurants.
This Father's Day, St John's Wood High Street will see a remarkable collection of relatively unseen Classic Cars and a select number of very special modern Supercars at the pageant. Highlights from the collection on display include a 1914 Rolls Royce Silver Ghost, a 1967 Ferrari 365 California Spyder, a Brough Superior SS100 motorcycle, a 1987 Aston Martin V8 Volanté and 1961 Lancia Flaminia Sport by Zagato and many more.
There will also be Fun Fair rides for the younger members of the audience, in this relaxed, community-based event. Proceeds will go to the only independent hospice in Central London, The St John's Hospice.
St John's Wood High Street, situated moments away from Regent's Park and the worldfamous Lord's Cricket Ground, provides a village atmosphere only 20 minutes from the centre of London. The High Street can easily be reached via St John's Wood Underground or Marylebone Train Station.
Ring Video Doorbell 2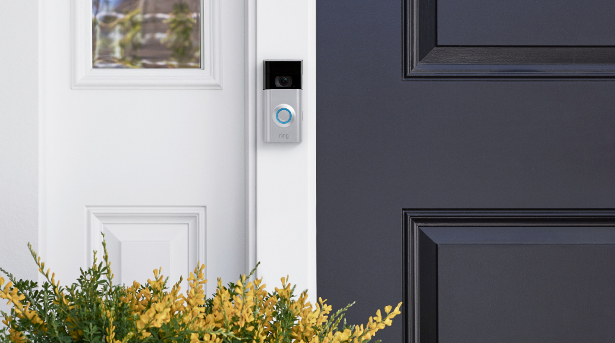 With a motion-activated HD camera with two-way audio that connects to your smartphone you'll never miss a visitor again. See, hear and speak to anyone at your door from your smartphone, tablet
or PC, day or night, rain or shine – with Ring, you're always home.
The Ring Video Doorbell 2 is the next generation of video doorbell, allowing you to watch over your home in crystal-clear 1080HD video, and see, hear and speak to visitors from anywhere. With instant mobile alerts and two-way talk, 1080HD wide-angle video, and built-in microphone and speakers, you can monitor your home from anywhere.
Ring lets you adjust your motion sensors so you can find the ideal setting for your home. You'll get instant alerts when motion is detected, allowing you to protect your property from the comfort of your smartphone. The Ring Video Doorbell 2 has Infrared night vision and offers a live view wherever it is placed. Video Doorbell 2 works on any home and includes a quick-release rechargeable battery, so you can charge your Doorbell without removing the device.
Ring's mission is simple: to reduce crime in neighbourhoods and empower people by creating a 'Ring of Security' around homes and communities. The Ring Video Doorbell 2 is the first step to establishing the Ring of security around your home.

meet the new moto g6 family #helloyou
moto g6 plus: Smart camera. Serious performance.
Easy to hold, easy on the eye
Featuring a 5.7″ Full HD Max Vision display and 18:9 aspect ratio, the moto g6 plus delivers vivid colours and the finest of details. Its stunning 3D glass back creates a gorgeous shape that's easy to grip, whilst its scratch resistant and water repellent coating protects it inside and out for added piece of mind.
Studio-quality portraits
With dual rear 5MP and 12MP cameras and advanced imaging software, the moto g6 lets you take studio quality portraits even in low light. Whether you want to take artistic black and white shots, liven up a still life with spot colour, have selective focus or take wide-angle selfies with fun face filters on the 8MP front camera, your Instagram page will be sure to stand out.
Smart camera system
With its smart camera system, the moto g6 plus offers brains as well as beauty. The inbuild landmark and object detection lets you point your lens at a landmark or object to get more information. You can also scan physical documents into text blocks to copy and paste into messages, emails and notes, or unlock your phone at a glance using the facial recognition feature.
Entertainment on-the-go
Enjoy videos and games on a breathtaking 5.9″ Full HD+ Max Vision display. Playback is more immersive than ever, thanks to a wider 18:9 aspect ratio and with integrated Dolby Audio™ preset modes, so your favourite content always sounds its best.
The moto g6 plus is available from £269 exclusively at Carphone Warehouse in deep indigo and nimbus.
moto g6: Designed to impress. Built to create.
Power through your day
Featuring a 3000 mAh battery, the moto g6 will adapt to your lifestyle so you can power through the day on a single charge. When it comes to powering up, the included TurboPower™ charger gives you hours of battery life in just minutes of charging.
Immersive entertainment
With a new edge-to-edge Full HD+ Max Vision display, nothing stands between you and your favourite content. Immerse yourself in games and movies with an ultra-wide 18:9 aspect ratio, and with integrated Dolby Audio™ preset modes, your favourite content always sounds its best.
Multi-function fingerprint reader
Instantly lock or unlock your phone or authorise mobile payments with the super-secure multifunctional fingerprint reader.
Faster streaming without the lag
Enjoy your favourite apps, games, and videos without lags and interruptions on a blazing-fast Qualcomm® Snapdragon™ 1.8 GHz octa-core processor. With powerful graphics capabilities and 4G speed, you never need to sacrifice video quality for a faster load time again.
The moto g6 is available from £219 from Vodafone, Amazon, Argos and John Lewis in deep indigo, silver, black and blush colours.
moto g6 play: Play today. Charge tomorrow
Stay unplugged
The moto g6 play works as hard as you do, helping you set aside plenty of time to play. Its powerful 4000 mAh, all-day battery1 can last up to 32 hours on a single charge, giving you the ultimate peace of mind when out and about. Take it a step further with its powerful 1.4 GHz Octa-core processor that gives you the speed to access photos, apps, and everything in between, without any stutter or lag time.
Big screen, small body
With a 5.7" Max Vision display screen and a 18:9 aspect ratio, the moto g6 play is slim and tall and especially easy to hold. The 18:9 aspect ratio gives you a much wider viewing area than traditional displays, so entertainment has never looked better.
Camera ready
The 13 MP camera includes phase detection autofocus (PDAF), enabling fast focusing for the sharpest pictures. You can also take selfies worth sharing using the 8 MP front camera that provides great results even in low light.
Unlimited high-quality storage
And as with all Motorola phones, Google Photos5 is the default gallery for all your photos and videos. So, all your memories are automatically backed up, searchable and can easily be accessed, shared and edited from any device.
The moto g6 play is available from £169 from E.E, O2, Carphone Warehouse, Tesco, Amazon, Argos and John Lewis in deep indigo and silver colours.
Winglights Are Here – Preventing Cycling Accidents With Innovative Bike Lights.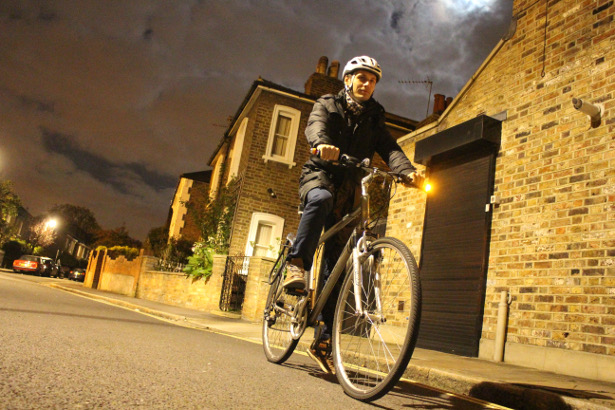 According to ROSPA 75% of the 19,000 bicycle accidents a year in the UK happen at junctions. So what is being done to support cyclists' safety on the roads?
CYCL, a technology startup company that popped up on Kickstarter in 2015, boasts a multitude of high quality, innovative cycling accessories, has launched new safety innovation – WingLights – now featured in London Evening Standard, Road Safety GB and Road.CC.
So what are Winglights? CYCL developed high quality bicycle turn signals, quoted as "exceptional" by Peter Jones, during the CYCL team's Dragons' Den pitch.
Light and waterproof, these turn signals make bikes more visible to motorists, setting a new standard for cycling safety. Just like cars and motorbikes, cyclists may now choose their direction of movement whilst making it much more clear and visible to oncoming traffic and pedestrians. A bright amber light flashes as fast as the neighbouring cars indicators and perseveres through day or night commute. This innovative cycling gadget has already earned the attention of prominent academics in the field after being awarded first runner up at the Santander University Entrepreneurship Award.
All a rider needs to do is to snap the Winglights on the ends of your bike's handlebars and switch on the lights with a simple tap.
CYCL WingLights come in three versions.
-WingLights Mag are the original high quality turn signals that magnetically attach to your handlebar ends. Easy to install and use, the turn signals flash bright amber and can be seen from all angles and at any time of the day. When removed, the units clip together to form a keyring on a carabiner for safekeeping. WingLights are shockproof made of a high quality light aluminium alloy with strong magnets to hold them in place, making them a tough hero of urban cycling, weighing just 125 grams once mounted.
-WingLights Fixed are a brand new, non-magnetic turn signals, built to the same high specification as the original WingLights. However, unlike WingLights Mag, WingLights Fixed are permanently attached to the mounting units and screw directly into your handlebar ends. Rather than clipping off to form a keyring, they stay on the bike until they are unscrewed.
– WingLights POP are the latest addition to the award-winning CYCL family of direction indicators for bicycles. Perfect for the casual rider, WingLights POP offer a slick waterproof design at a bargain price and stay firmly in place at the end of your handlebars thanks to CYCL's patented mounting technology. Unlike the previous versions this model is made of plastic making it accessible to cyclists with lower budget.
All products come ready-to-use thanks to the 2x CR2032 batteries included.
CYCL is a London-based cycling safety company founded by Luca Amaduzzi and Agostino Stilli. Keen cyclists themselves, they designed and created WingLights from scratch to address pressing issues within cycling safety – in particular visibility at the junctions.
Passionate about improving cyclists' safety on the roads, the founder, Luca, quotes: "We have created something with the idea to improve the quality and safety of the cycling experience and we are now aiming to expand this to the wider public by partnering with bike sharing schemes."
The number of commuters has increased by 144% over the last decade, making cycle safety a key issue now more than ever.
To find out more about CYCL and WingLights, please contact info@cycl.bike and visit our website www.cycl.bike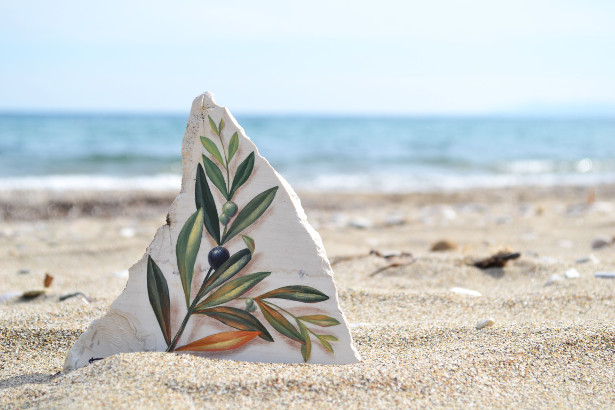 The artwork is an oil painting on marble surface. The theme you see on the stone, is an olive branch – a symbol of Greece and artist's favorite tree.. It s a tree that symbolizes the knowledge, the wisdom but also the victory, the rewarding and the confirmation for a bright future!
The painted part of the stone is secured with a special varnish. The bottom side is plasticized in order not to scratch the surface
The painter is Barbara Gerodimou, a Polish born Greek artist with a rich art history.
The work of Barbara Gerodimou invites the spectator to a moment of thought, to a review of his beliefs and his prejudices. Time in front of her painting just delays his rhythm. Her exhibition history includes solo shows as well as numerous group shows such as Salon Des Surindependants at Galeri Rose Croix A.M.O.R.C, XXV Salon Rencontres at the Mantes Jolies Museum, Salon d'Automne at Grand Palais in Paris (1992-1993) moreover the Bejing Biennale (2008, 2010, 2015).
Few years ago she decided to make these kind of little artwork on a marble stone, which was also the ancients' favorite material. She visited the marble processing factories of Attica and chose the finest pieces from around Greece!
It is available on line https://www.etsy.com/listing/207963763/olive-branch-oil-painting-on-a-marble?ref=shop_home_feat_2
and for more info please visit the site www.gerodimou.com
SWEAT onDemand, as an incredibly affordable gift option.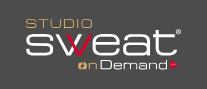 Studio SWEAT onDemand, enables users to workout from the convenience of their home. It is similar to your "at-home workouts" in that it is a video that you workout alongside, however what makes it different is the community that's created around it, AND that you're working out alongside real trainers, versus fitness models.
Studio SWEAT onDemand offers a number of fitness classes ranging from Spin, TRX, HIIT and Yoga. Members attend the studio daily for their workout, and thousands of online onDemand members interact and participate in classes around the globe.
While many of the classes can be done in an at-home gym style environment, others can be done outdoors, making this gift option an incredibly flexible one for dad. On top of that, it is incredibly affordable. One month can be purchased for $19.88, and is a pay as you go option. If families would instead like to purchase in advance, 6 months can be purchased for $16.55/month, for a total of $99.28! Six months of the freedom to exercise how and when they'd like for less that $100, is an incredibly convenient gift option for families.
Rated the #1 outdoor activity in Vallarta on Trip Advisor, this off-road zip-line and waterfall rappel adventure is not to be missed! For$119 – https://www.vallarta-adventures.com/en/tour/outdoor-zip-line-adventure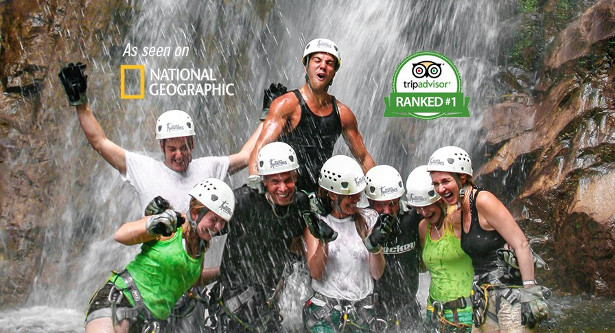 Las Caletas is one of the most secluded and beautiful beaches in the world according to Trip Advisor, and this tour is filled with family-friendly activities that allow you to experience the natural beauty of the area, such as hiking, swimming, and snorkeling, for $139 – https://www.vallarta-adventures.com/en/tour/caletas-beach-hideaway
Who wouldn't want to kiss a dolphin? Vallarta's Dolphin Adventure allows you to get up close and personal with some of nature's most amazing creatures, for$199 – https://www.vallarta-adventures.com/en/tour/dolphins-and-las-caletas
Body Boost MEN towel & bag set!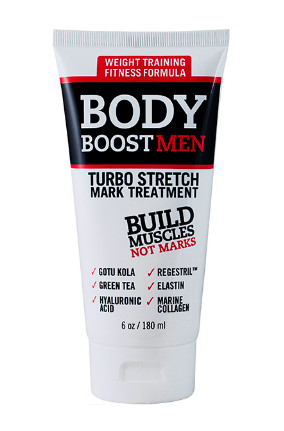 This gift set is perfect for the dad who is focused on his fitness. From weightlifting to a weightless journey, Body Boost MEN's TURBO Stretch Mark Treatment is just the thing! Built specifically for male skin, BODY BOOST has a high concentration of active ingredients to keep skin strong and looking great. We believe when you're working hard to look your best, you should be able to enjoy the results. When you're building muscle or shedding pounds, skin nutrition needs to be part of your routine. Whether a body builder, fitness enthusiast, weekend warrior or weight loss journeyman, fit skin lets you achieve and keep a great Look head to toe. Say good bye to stretch marks, uneven tone, slack or dry skin – all of which guys experience. Formulated with men as the focus, BODY BOOST has clinically proven ingredients, a dry finish and a light cooling feel guys love. For more information please visit www.bodyboost-men.com.
Designer Protein, a protein powder company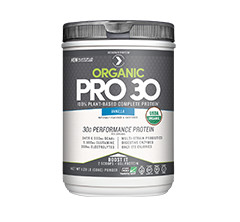 Here are a few protein powders that would make an awesome gift for the active dads!
If he eats plant-based, Dad can fuel fitness classes, weight training or a hike with Organic Pro 30™ containing certified vegan, plant-based nutrients with multi-strain probiotics that fight free radical damage, replenish electrolytes and alleviate aches and pains before, during or after his sport du jour.
If he prefers whey protein, give Dad the gift of Designer Whey. He can power up for a busy day by drinking a shake rich in protein, Calcium, Vitamin D, Phosphorus, Magnesium, Electrolytes and Zinc!
If he's into trying new things, gift your Dad with Designer Protein's Totally Egg— the first protein powder available on the market to contain the benefits of both egg yolk and white protein. The Paleo-friendly protein powder contains nutrients critical to the maintenance of cellular and brain function, so Pops can fuel his body and his brain.
Why Hearing Aids are the High-Tech Wearable That Will Blow Your Dad Away This Father's Day:

For the Dad who pushes you to be your best, how can you say thank you in a way that really resonates? It may not seem like an obvious gift, but hearing aids are a uniquely thoughtful gift for fathers. 1 in 3 over 65 have hearing loss, mostly men. Hearing loss can have a negative impact on relationships, health, and confidence. If your father has hearing loss, consider the above-and-beyond gift that will benefit his life for years. Best of all, it can be given totally last minute, no hearing test needed. Simply have your dad take the Audicus online Hearing Test and custom devices can be shipped without leaving your home. Audicus German-manufactured hearing aids are the best quality-for-price you will find, with a direct to consumer model that saves thousands in audiologist markups. All at the size of an almond, not too shabby.
Devices begin at $599. Learn more at audicus.com
BACON Wine – It's a fun and unique gift for any foodie-loving Dad!
Recognizing the obvious trend in food-themed wine and inspired by true Americana "farm-to-table" traditions, combining savory ingredients to create mouthwatering meals, the brand was harmoniously born.
From a backyard BBQ to the urban chic dinner party, BACON is the wine to unite us all, young and young at heart! BACON is a Syrah and Grenache based red blend from the Central Coast of California. Warm red tones wrap around bold, rich, and juicy flavors with a mouthwatering finish. BACON is an excellent complement to any meal and because everyone loves bacon! Retails for $19.99 and available at Wine.com.
Hestan Cue Smart Cooking System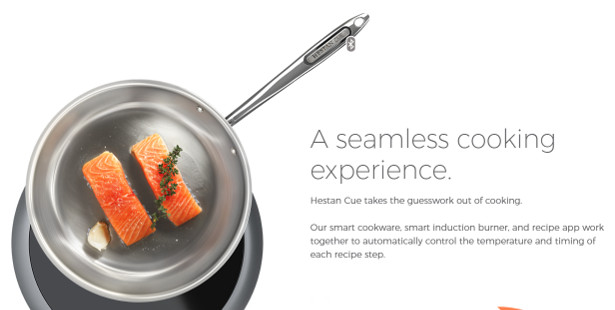 Why it's cool for Dad: Hestan Cue smart cookware creates a seamless cooking experience. Our smart cookware, induction burner and recipe control center app all communicate with each other to work in unison with you.
Hestan Cue connects you to your cooking though Bluetooth® technology and embedded culinary sensors in both the pan and burner — adjusting the cooking temperature as you proceed through each recipe. If you can master time and temperature, you can master almost any recipe.
A little about Hestan: Born in Napa Valley, California, Hestan CueTMtakes the guesswork out of cooking with its video-guided,smart cooking system. Developed by Michelin-starred chefs, pioneering softwaredevelopers and meticulous designers, the system—smartcookware, smart induction burner, and recipe app—worktogether to automatically control the pan temperature and timing of each recipestep. hestancue.com.
Shop at WWW.BABYKTAN.COM and enter code BKDAD2018 at checkout to get $10 off your order of $50 or more.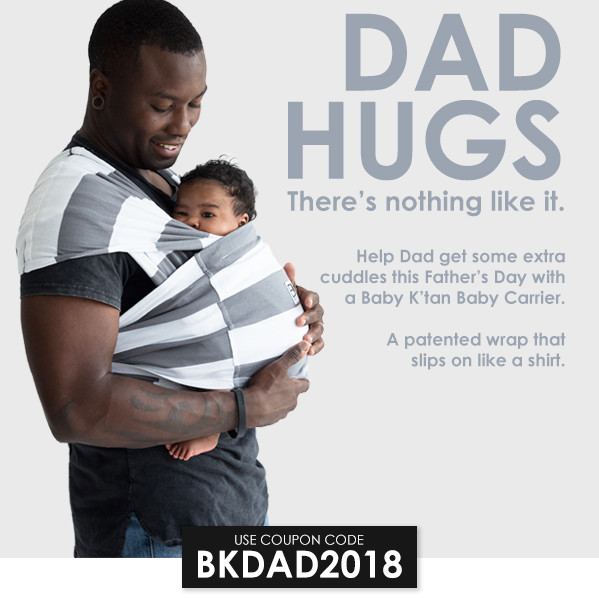 'Sock' it to him this Father's Day
Treat dad to the only pair that matter with the Jägermeister Gift Pack
This Father's Day, Jägermeister is giving the stereotypical gift of socks a shake-up with its limited-edition Father's Day Gift Pack.
Thank the man who told you endless 'dad' jokes, gave you awkward advice during your teenage years, and fixed your car when it broke down, with Jägermeister's stylish, über stretchy Jägersocken, featuring the iconic stag motif synonymous with the herbal liqueur. One size fits most – unless you are Per Mertesacker, of course.
And the gift giving doesn't stop there, with a pair of green glass shot glasses and a 'little and large' bottle duo. One for dad to share and one to keep. The 1l bottle is certain to make you dad's hero, but he'll have to share. Never mind, there's also a "mini-me" 4cl bottle to keep, for dad-time. Plus, also included, a set of idiot-proof flatpack-style cocktail recipe instructions to celebrate dad's DIY prowess, or indeed, lack of it.
This gift hails straight from the Fatherland itself. Choose it and you definitely won't be putting your foot in it – but your father will! Prost!
Father's Day Gift Packs are available from:
https://www.jagershop.co.uk/father-s-day-pack-1l/-/jg-102?size=0&start=0
RRP £39.99 including delivery
Last day for deliveries: order by midnight 13th June for delivery by 17th June
A brand-new festival coming to Birmingham's NEC this summer, Craft Drink Festival is your chance to taste the best craft beer, cider, gin, whisky and wine from the UK's most innovative brewers and distillers.
Pair this with delicious street food, pop-up cinema, award-winning comedy and two live music stages, and you have the ultimate summer weekend!
Making the most of the NEC's unique outdoor space, this bustling pop-up town of breweries, distilleries and street food vendors will keep the summer vibes flowing all weekend. Whether you're seeking out the perfect premium gin or that rare craft beer from your favourite independent brewery, Craft Drink Festival gives you the chance to explore new flavours and mingle with the talent behind the taste sensations.
If all of that isn't enough, a unique educational area called the Brew Kettle will provide workshops, tasting sessions and panels with industry guests, exploring the craft drink industry's incredible history and culture.
Reverend & The Makers will headline the music stage in the evening, topping a diverse line-up that offers alternative, folk, funk and soul across two stages, all included in the £18 ticket price.
As well as tasting a range of craft drinks (including beer, cider, gin, whiskey, wine, tequila and brandy), visitors to the inaugural festival will get to watch intimate sets from stand-up's biggest comedy rising stars.
The diverse line-up of upcoming acts includes Tom Wrigglesworth, Jarred Christmas and Kiri Pritchard Mclean, as well as industry stalwarts like Sol Bernstein, Tom Bloom and Simon Brodkin (creator of Lee Nelson).
​
Running two sessions per day, the Comedy Bung is sponsored and curated by renowned comedy club, Just the Tonic, which has remained at the cutting-edge of UK comedy since it launched back in 1996. The full lineage of comedians who've appeared at the club is too long to list, but some of their biggest exports include: Bill Bailey, Jo Brand, Stewart Lee, Reginald D Hunter, Jack Dee, Sean Lock, Shappi Khorsandi and Frankie Boyle.
Sony's announces RX100 VI that combines high magnification zoom 24-200mm, large aperture, world's Fastest AF Speed in ultra-compact body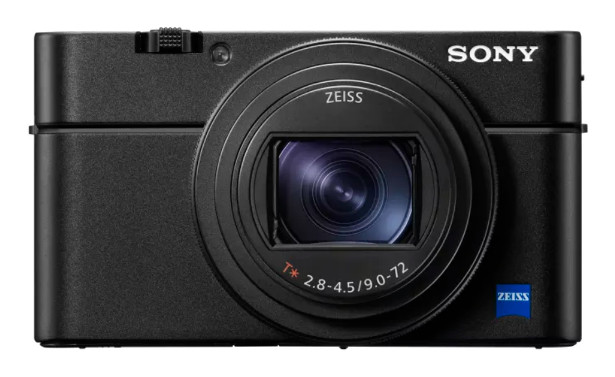 § ZEISS® Vario-Sonnar T* 24-200mm[i] F2.8 – F4.5 Large Aperture
§ Compact body size of acclaimed RX100 series
§ World's Fastest[ii] 0.03 seconds[iii] AF speed
§ 315 focal-plane phase-detection AF points covering approximately 65% of frame
§ 1.0-type stacked 20.1 MP[iv] Exmor RS™ CMOS image sensor with DRAM chip and upgraded BIONZ X™ image processor and Front-end LSI
§ High-speed continuous shooting at up to 24 fps[v] with full AF/AE tracking
§ Optical image stabilisation equivalent to a 4.0-stop[vi] faster shutter speed
§ High Resolution 4K[vii] Movie Shooting with full pixel readout and no pixel binning plus 4K HDR[viii] for instant HDR workflow
Sony today announced another exciting model for their popular Cyber-shot RX100 series of compact cameras, the RX100 VI (model DSC-RX100M6).
The innovative new RX100 VI camera is the first of all the RX100 models to include a high magnification zoom lens, as it packs in an impressive ZEISS® Vario-Sonnar T* 24-200mmi F2.8 – F4.5 lens yet doesn't sacrifice the pocket-size portability, fast responsiveness and high image quality that has become the hallmark of Sony's RX100 line-up. It's extensive zoom, impressive image quality and versatility for both still images and video make it an ideal choice for capturing daily life, cityscapes, portraiture, sports, wildlife and everything in between.
The new model is equipped with a 20.1 MP 1.0-type stacked Exmor RS™ CMOS image sensor with DRAM chip and an upgraded BIONZ X™ image processing system with a front-end LSI that maximises processing speed and optimises image quality in all shooting environments. Additionally, the RX100 VI features an incredibly efficient Fast Hybrid AF system with 315-point phase-detection AF points on the sensor that can acquire focus in as little as 0.03 secondsiii, the world's fastestii AF acquisition time for 1.0-type sensor cameras. It can also shoot at up to 24 fpsv at full resolution with continuous AF/AE tracking and produces beautiful 4Kvii video with full pixel readout and no pixel binning.
New High-Magnification 24-200mm Zoom Lens Plus Outstanding Image Quality
A first for Sony's RX100 series of cameras, the new ZEISS® Vario-Sonnar T* 24-200mmi F2.8 – F4.5 lens packs the power of both 24-70mm and 70-200mmi focal lengths into a singular compact design. This is achieved thanks to its unique design featuring two ED (extra-low dispersion) aspherical glass elements and eight aspherical lens elements including four AA (advanced aspherical) lenses. All pieces work together seamlessly to deliver outstanding sharpness from corner-to-corner at all focal lengths, maintaining the acclaimed image quality of the RX100 series.
The impressive new lens on the RX100 VI maintains a large aperture throughout the entire zoom range, ensuring portraits can be created with beautiful bokeh, fast moving subjects can be captured with crisp focus and no blurring, and much more. Additionally, the lens has built-in Optical SteadyShotTM image stabilisation that is equivalent to a 4.0-stopvi faster shutter speed, helping to prevent blur at slower shutter speed while shooting in low light conditions or at telephoto zoom range.
Lightning-Fast AF Performance and Shooting Speeds
The new RX100 VI model features a Fast Hybrid AF system that ultimately allows the camera to acquire focus in as little as 0.03 seconds.iii This innovative AF system combines the respective advantages of 315-pointfocal-plane phase-detection AF points that cover approximately 65% of the sensor and contrast-detection AF. This high speed focusing system complements the versatile 24-200mmirange of the lens, ensuring all subjects can be captured with precise detail and clarity.
Additionally, a first for the RX100 series of cameras, the RX100 VI includes Sony's advanced High-density Tracking AF technology, which concentrates AF points around a subject to improve tracking and focus accuracy. The popular Eye AF technology is also available with approximately 2x the tracking performance of the current RX100 series model.[ix] Furthermore, the camera has LCD touch focusing and touchpad focus point control for users that would like to drag their fingers to ideal focus points of their choice.
An ideal complement to the AF system, the RX100 VI offers continuous high-speed shooting at up to 24 fpsv with full AF/AE tracking, with an impressive buffer limit of up to 233 images[x]. The display lag of the EVF has been substantially reduced compared to prior models, allowing shooters to capture the decisive moment with ultimate confidence. Also, continuously shot images can now be played back in group on display instead of individually making it more convenient to review.
The RX100 VI also has a high speed Anti-Distortion Shutter (maximum shutter speed of up to 1/32000 second) that reduces the "rolling shutter" effect commonly experienced with fast moving subjects, and can shoot completely silently in all modes, including continuous high speed shooting, when electronic shutter is engaged. A mechanical shutter mode is also available as well if required by the user.
Advanced Movie Capabilities Including 4K HDR
The pocket-friendly RX100 VI is packed with a variety of video capabilities that will satisfy even the most demanding video enthusiasts.
With Fast Hybrid AF, the focal-plane phase-detection AF points ensures accurate focusing and tracking performance, even for the severe focusing requirements of 4Kvii movie shooting. AF drive speed and AF tracking sensitivity can also be adjusted via the menu system, giving shooters plenty of flexibility based on their focusing preferences.
In 4Kvii mode, the new RX100 VI utilises full pixel readout without pixel binning to ensure that all the finer details of 4Kvii video are captured with minimal moire and 'jaggies'.
For the first time in a Cyber-shot camera, the RX100 VI features 4K HDRviii compatibility thanks to its new HLG (Hybrid Log-Gamma) picture profile that offers an instant HDR workflow solution. Additional professional calibre video features include S-Log3/S-Gamut3, 120p Full HD mode, Picture Profile, proxy recording and more. The RX100 VI is able to record superslow motion[xi] video at either 250 fps, 500 fps or 1000 fps[xii].
Premium Design, Control and Convenience
The new RX100 VI is equipped with a high-contrast 2.35 million dot XGA OLED Tru-Finder™ with ZEISS® T* Coating, ensuring true-to-life image preview and playback functionality. The EVF itself retracts in and out of the camera body based on user preference, and can be activated instantly by a single One-push Access button.
A first for Sony's RX series, RX100 VI has a touch shutter that can be activated by tapping the back LCD screen, a zoom lever with customisable zoom speeds and an LCD that can be rotated 180 degrees upward or 90 degrees downward for a variety of shooting angles for the creator. There is also a Monitor Auto OFF function that boosts max number of still images by up to 30%, and the camera is also Wi-Fi®, NFC™ and Bluetooth®compatible.
Pricing and Availability
The new Sony Cyber-shot RX100 VI compact camera will ship in Europe in July priced approximately £1,150.
[i] 35mm format equivalent
[ii] Along with the RX10 IV. Among fixed lens digital cameras with 1.0-type sensor. As of June 2018 press release, based on Sony research
[iii] CIPA standard, internal measurement, at f=9.0mm (wide-end), EV6.9, Program Auto, Focus mode: AF-A, Focus area: Centre
[iv] Approximate effective megapixels
[v] With "Continuous shooting mode: Hi"
[vi] CIPA standard, pitch/yaw directions, at 200mm (35mm format equivalent)
[vii] QFHD: 3840×2160
[viii] Connect to an HDR (HLG) compatible Sony TV via a USB cable to view HDR (HLG) movies
[ix] Compared to the DSC-RX100M5. Sony test conditions
[x] With "Continuous shooting mode: Hi" and "Image quality: Fine"
[xi] Audio recording is not available. A Class 10 or higher SDHC/SDXC memory card is required
[xii] In PAL mode. Menu allows switching between NTSC and PAL modes
With this next generation Airfryer TurboStar, it's now even easier to prepare the food you love in a healthier way, without compromising on taste.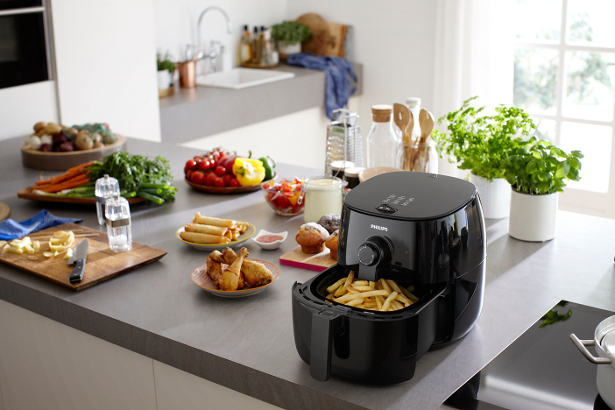 Mimicking the properties of a turbine to improve air flow circulation, the appliance's new TurboStar technology swirls hot air continuously throughout the whole cooking chamber, resulting in more homogenous heat distribution and more evenly cooked food.
The new Philips Viva Collection Airfryer TurboStar is available at Hirsch's, Yuppiechef, Takealot, select Boardmans and other leading independent outlets at a recommended retail valued including VAT of R2,999.
Enjoy Father's Day with Mercure Hotels
With Father's Day just around the corner, why not treat your Dad to a round of golf and a luxury hotel break?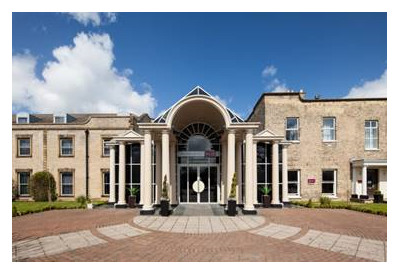 Mercure Hotels is offering a special golf weekend offer, when booking a night's stay at any of our participating hotels. Guests can enjoy bed and breakfast, dinner and a round of golf each day.* More information can be found here.
Mercure Hotels have a range of locally-inspired hotels across the UK which are the perfect base for a round of golf. Offering unique locations, you and your Dad can spend some quality time together in a beautiful countryside setting. Please find below inspiration of some of the best Mercure Hotels where you can treat your Dad and indulge in a little healthy competition.
Mercure York Fairfield Manor Hotel
This 18th century Georgian manor house, set in stunning private grounds, enjoys views of the beautiful Yorkshire countryside. After a day on the course, relax over a glass of wine in the Club Bar. Guests can enjoy a well-earned countryside break, near the banks of the River Ouse.
From £59 per night, more information can be found here.
Mercure Newcastle George Washington Hotel Golf & Spa
Guests can enjoy a round of golf on the stunning 18-hole championship golf course, before unwinding in the hotel's state of the art gym and spa. After a day on the course, catch up over a drink or sample some of the bar's delicious cocktails.
Image result for mercure newcastle george washington hotel golf & spa
From £52 per night, more information can be found here.
Mercure Milton Keynes
Located next to the Abbey Hill Golf Club, the Mercure Milton Keynes has a luxurious restaurant which boats delicious local ingredients. The perfect place to relax after a day's golfing, unwind in the Molten's bar where a wide range of cocktails can be created for you by Mercure's skilled mixologists.
From £44 per night, more information can be found here.
*The AccorHotels Golf Offer is based on a minimum 1 night stay for 2 guests sharing, with a round of golf per day including arrival day.
Notes to Editors:
At AccorHotels, all Mercure properties are unique and locally inspired.
Mercure is the only midscale hotel brand that combines the strength of an international network with a strong quality commitment and the warm experience of hotels that are rooted in their local community. Mercure hotels are managed by enthusiastic hoteliers and welcome business and leisure travelers across the world. Mercure has over 740 hotels in 55 countries. They are ideally located in city centers, by the sea or in the mountains.
AccorHotels is a world-leading travel & lifestyle group and digital innovator offering unique experiences in more than 4,100 hotels, resorts and residences, as well as in over 3,000 of the finest private homes around the globe.
mercure.com| accorhotels.com
The Beast of Rutland is back!
Back with a super soaking splash, the UK's largest inflatable aqua park returns to Rutland Water in Leicestershire for its third season – including the launch of the Beast II, sure to get adrenaline junkies hearts' racing.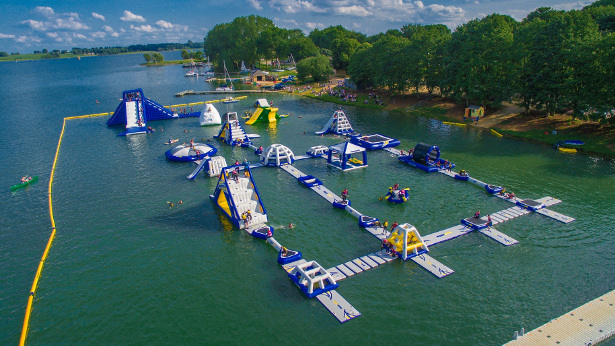 Open to the public from 26 May 2018 for four months of summer fun, the park is now a staggering 100m wide and features climbing walls, trampolines, balance bars, rockers, rollers and the UK's biggest jumps and slides. The Beast, a towering five-meter-high platform returns and this year it means business. Upgraded with a six-meter-long blast bag, The Beast II will see thrill seekers launched several meters into the air and plummet towards the water to create off-the-scale splashes.
Whatever the weather, Aqua Park Rutland will offer one of the most entertaining ways to enjoy the Great British outdoors this summertime. Featuring obstacles such as Cyclone, the colossal Revolution, Jungle Jim, Summit Express and Action Tower XL, there's huge potential for some total wipeouts and epic fails.
Richard Drinkwater, Co-Founder of Aqua Park Rutland comments: "With a larger re-designed park and equipment, Aqua Park Rutland is ready to welcome the summer thrill seekers. Whether it will be your first time or you are now a seasoned regular, we're certain there is something to excite and delight even the most hardcore adrenaline junkies.
"We're looking forward to seeing this season's visitors take on The Beast II and anticipate lots of fun and competition as people attempt to pull off some impressive splashes. Tickets are already in high demand, so I would advise those interested to book as soon as possible to avoid missing out on their chance to experience the ultimate in wet and wild fun this summer."
Created and designed by Midlands sports activity management specialists Aqua Parks Group Limited, for the last three years Aqua Park Rutland has been developed in close consultation with Anglian Water who own and operate Rutland Water. As one of the Midlands most popular outdoor destinations Aqua Park Rutland has been designed to complement and add further excitement to Rutland Water's existing outdoor activity offer which includes kayaking, cycling, windsurfing, climbing and sailing.
Aqua Park Rutland opens for its third season on Saturday 26 May, but due to the high interest already received, visitors are encouraged to pre-book at www.aquaparkrutland.co.uk to avoid disappointment. Tickets for the park are priced at £20 off-peak and £22 peak for a 50-minute session. Tickets for The Beast II are separate and cost £20 off-peak and £22 peak with a minimum age limit of 18 years old.
As an active attraction, visitors to Aqua Park Rutland need to be ready for the physical challenge and must be aged eight and over, 1.3m tall and able to swim 50 meters unaided in a buoyancy vest to take part. Buoyancy vests are provided, and wetsuits are included in the ticket price. Beast II is only available to visitors who are 18 or over.
Explore the north of Scotland with Dad this Father's Day
This Father's day why not book you and your dad a trip to The Four Seasons Hotel in St Fillans. Situated in Rob Roy county why not explore the north of Scotland and enjoy the relaxed atmosphere of The Four Seasons Hotel. The hotel is perfectly located to explore the area, with plenty of water sports, walking, cycling, golf and other activities nearby. It's also the perfect place for those interested in Scottish History, with the grave of Rob Roy himself close by.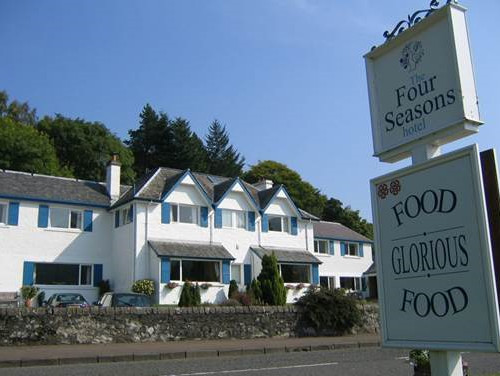 A Father's Day Portrait of their Favourite Pet
This father's day why not spoil him with a hand drawn black and white portrait of his favourite pet (or child!). Artist Sophie Cotton creates bespoke, custom made drawings of pets, people, vegetables and more. This is the perfect gift for your dad, allowing him to commemorate and celebrate his beloved animal(s).
www.sophiecotton.co.uk
A Hearty Meal at a Historic Site
If your dad loves the outdoors then why not treat him to a weekend away at one of these stunning Northumberland hotels, only seconds away from Hadrian's Wall – a world heritage site. The Red Lion in Newbrough, The Twice Brewed Inn and The Hadrian Hotel are a group of stunning sister Inn's, all providing quality food, drink and rooms (that are dog friendly). They are the perfect place to take your mum for a weekend of exploring Northumberland and Hadrian's Wall. The Twice Brewed Inn has also recently opened their very own micro-brewery, so treat your dad to a tour and a couple of bottles to take home!
www.twicebrewedinn.co.uk
www.redlionnewbrough.co.uk
www.hadrianhotel.co.uk
An Escape to the Lakes
Always wanted to visit the Lake District, well now's your chance! Treat your dad to a night away at one of the magnificent Cricketer's Inn properties. The Plough at Lupton boasts six stunning bedrooms with top quality food in their restaurant. The Hart's Head in Giggleswick is the perfect place to relax in the heart of the Dales and enjoy dinner from their seasonal, locally sourced menu.
theploughatlupton.co.uk
hartsheadhotel.co.uk
12 Pie Selection Boxes from Simple Simon's Perfect Pies
The way to any man's heart is through his stomach so why not treat your dad to a 12 Pie Selection Box from Scottish pie makers, Simple Simon's Perfect Pies? Select any 12 flavours (meat, fish, chicken, veggie and vegan options available) and have them delivered straight to your (or his) door! These delicious deep dish pies are suitable to be eaten hot or cold and are full of locally sourced ingredients. Pies can also be frozen for up to 6 months!
simplesimonspies.co.uk
Men's Society is a natural skincare and grooming line that is created in small-batches, by hand, in a little village in Norfolk, England.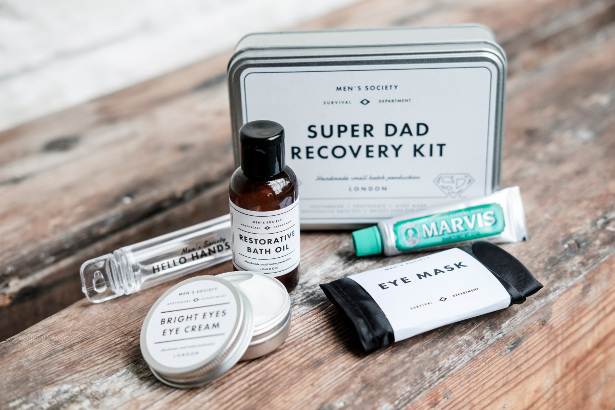 They bottle, label and seal each product with love, care and attention and they hope that the joy they have in creating their product is shared with the individual using it. They specialise in thoughtful, high quality men's gifts and accessories. None of their products are tested on animals. All gift sets are produced in the UK by their dedicated team. All of the cosmetics, beard oils, bath oils, soaps and skin creams are fully natural. Men's Society sources the highest quality ingredients to ensure your safety and the purity of their gifts.
Men's Society has many different kits that are great gifts for dads including their Super Dad Recovery Kit that helps all dads get a little relaxation! The kit includes restorative bath oil, bright eyes eye cream, a sleep mask and a toothbrush & toothpaste will hopefully help dad relax! The kit is priced at £25.00.
UNDER 16s GO FREE AS FORMULA ONE POWERBOATING RETURNS TO LONDON ON FATHER'S DAY WEEKEND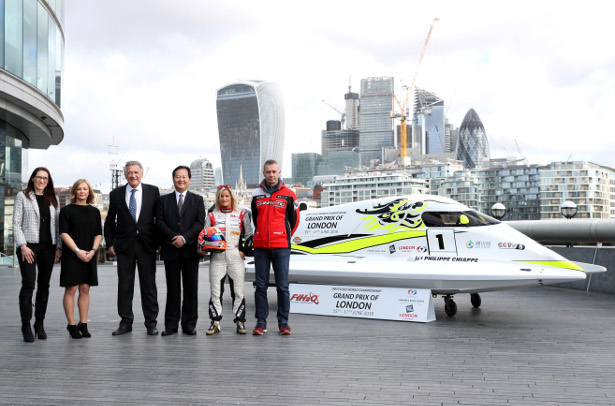 On Father's Day weekend, Formula One powerboat racing returns to London for the first time in over 30 years, and F1H2O have announced that under 16s accompanied by an adult can attend the event for free.
The spectacular F1H2O World Championship (FINALS) will take place on Father's Day, Sunday June 17, and offers an exciting and affordable day out for the family at the historic Royal Victoria Dock.
Highly competitive, intensely challenging, risky and entertaining, the F1H2O World Championship offers the ultimate adrenaline rush and is regarded as one of the most spectacular and exciting sports in the world.
Families in attendance will be able to marvel at the tunnel-hull catamaran powerboats reaching speeds of up to 140mph and tickets to the F1H2O World Championship represent the perfect gift for dads of extreme, high-thrills action.
Qualifying for the main Grand Prix race takes place throughout the day on Saturday, 16 June and those in attendance will also be able to experience the Formula 4 class in the afternoon.
Mr. Li Haojie, Chairman of Tian Rong Sports, the local promoter of the Grand Prix of London in association with H2O Racing, commented: "We are delighted that the UIM F1H2O World Championship is returning to London and want to make the event as family friendly and accessible to as many people as possible.
"Powerboat racing had a huge following in this country in the 1970s and 1980s, and we want to inspire the next generation of fans by showcasing this world-class sporting event.
"The Grand Prix of London will provide families with a rare chance to see the elite F1H2O athletes and powerboats in action, and we hope that the event can remain in the UK for many years to come."
Italian Alex Carella and French driver Philippe Chiappe have shared the last seven F1H2O World Championship titles between them and both will be competing in London, hungry for success after missing out on victory in the opening race of the season in Portugal.
There are also three confirmed female drivers in the elite field of 20, with former Grand Prix winner Marit Stromoy lining up alongside Simone Schuft and Mette Brandt Bjerknaes.
General admission tickets cost:
Saturday – £20
Sunday – £40
Weekend – £50
Children under age 16 go free.
VIP Gold – £400
VIP Platinum – £800
Tickets available through Ticketmaster by following this link: http://bit.ly/2HbkNKs
VanMoof launches electric bike that doesn't need a lock
• Dutch high-tech bike company VanMoof launches new Electrified S2 and X2 worldwide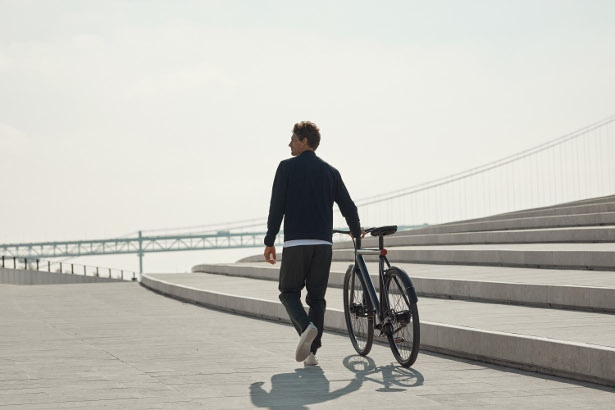 • Alongside VanMoof's trademark anti-theft technology, the new electric bikes come with wheel block that automatically immobilise the back wheel without an external lock
• Bikes are available for pre-order online from 7th June
London, 30th May 2018 – Today, bike-meets-tech company VanMoof launches a new range of e-bikes featuring the latest in theft defence technology. The Electrified S2 & X2 include rider recognition, a virtually invisible stealth lock and a multi-phased alarm to take their battle with bike thieves to the next level.
The bikes are equipped with an intelligent motor that is more powerful than previous models, pedal assist, quick-charge mode and can travel 93 miles – London to Brighton and back – in a single charge. Earlybird riders can reserve their new Electrified S2 or X2 for just £100 from 7th June, with deliveries commencing in September.
The Electrified S2 & X2 come with a virtually invisible "stealth lock" that stops the wheel from turning and activates the theft defence system, which kicks in when the bike is tampered with. When the owner is nearby, the bike automatically unlocks and disarms the defence system. Combined with an integrated alarm and a disabling mode that makes it impossible to ride, let alone sell, if stolen, this is a completely new way of thinking about bike security designed to free the rider of any worries.
• If a bike is stolen, the bike's owner uses the app to alert VanMoof's Bike Hunters, who spring into action to recover the stolen bike. This opt-in Peace of Mind service guarantees that if the Bike Hunters don't track it down within two weeks, VanMoof will replace it.
Key features of the VanMoof Electrified range include:
• Intelligent motor – Smarter, more powerful pedal assist up to 20mph/h.
• Turbo boost – Press the button on the handlebar for on-demand acceleration, getting you up hills and away from crowds at the flash of a green traffic light.
• "Light matrix" display – Over 166 responsive LEDs bring the frame to life, displaying speed, battery level, and power-assist level.
• Better battery – Capacity and range increase by over 20% to 504Wh/93 miles respectively. Complete charging takes just four hours, with a 'turbo charge setting' of 50% in 80 minutes.
• Connected app – Remembers your parking spot, features adjustable sounds settings, theft defense settings and light control. Free online updates mean the bike gets smarter over time.
• Smart cartridge – The 'brains' of the bike are tucked into a removable and replaceable cylinder, removing the maintenance hassle often associated with buying a bike online.
• New frame design – VanMoof's iconic front and rear lights have evolved to fit seamlessly into the re-engineered frame, which houses more tech and battery power in a sleek new body.
• Rider recognition – Secure Bluetooth technology allows the bike to respond when the owner is near, automatically unlocking the Stealth Lock and disarming the Theft Defense system.
• Stealth lock – A tiny integrated module (patented by VanMoof) that completely immobilises the bike and auto-activates the theft defense at the kick of a button.
• Ultimate theft defence – The bike responds with three phases of alarm sounds and flashing lights when tampered with, telling would-be thieves that it's too 'dangerous' to steal.
• Tokyo-inspired X frame – Originally a Japan exclusive, the unisex X-frame is now available worldwide, suited to all riders between 5'1" (155 cm) and 6'6" (200cm).
"Bike theft is a serious barrier to widespread bike adoption in the UK – over 250,000 bikes have been stolen in in the past three years. VanMoof is committed to solve this problem at its root through continuous innovation. Why build bigger and tougher locks when you can make bikes pointless to steal in the first place?" said Taco Carlier, VanMoof co-founder. "By using smart technology, we've created a bike that can take perfect care of itself, leaving the rider free of worries".
Riders can reserve the VanMoof Electrified S2 & X2 for just £100 from 2pm CET on June 7 on vanmoof.com. The first 2000 buyers will snap up a £1000 early bird discount on the list price of £3198. Deliveries begin in September.
About VanMoof
Founded in 2009 by brothers Taco and Ties Carlier, VanMoof is an inventive bike-meets-tech company from in Amsterdam. With the mission of reimagining how a bicycle should work in the cities of tomorrow, VanMoof has time and again disrupted the bike industry by stripping out unnecessary parts, improving the essentials, and integrating smart technology.
VanMoof has received many accolades for its unique solutions, including the "Best Product Design" award from Fast Company's 2015 Innovation by Design Awards program, and a prestigious Red Dot design award. VanMoof's bikes are available at vanmoof.com and in their Amsterdam, Berlin, London, New York, San Francisco, Taipei and Tokyo locations.
GUARANTEED WINNING FATHERS DAY GIFT BELOW
Say cheers for all the support this Father's Day with a box of Alcoholic Cocktail Gummies and leave the socks and shaving kits to the other siblings.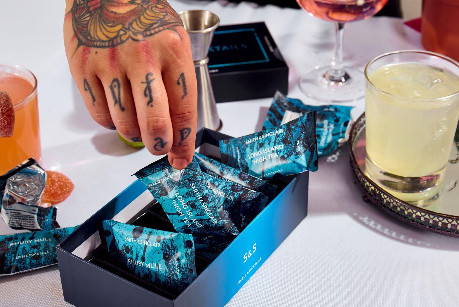 Edible Alcohol innovators Smith & Sinclair, creators of the world's first truly Alcoholic Cocktail Gummy want to help dad's around the country kick back and relax on the 17th of June with a Whisky Sour in hand, so why not treat them to a twist on the more traditional gifts with a box of Rum, Whisky, Vodka, Gin & Mixed Selections Cocktail Gummies and invite them to Eat Their Drink.
Take your father on a rollercoaster of flavour, with these deconstructed cocktails, adapted into a 'gummy texture', made with real quality spirits, mixer and real fruit, topped off with a tongue tingling garnish-infused sugar coating.
Each gummy is 7% ABV. That's half a shot in each-so after five you definitely can't drive.
So, remember to tell dad to Please Eat Responsibly.
A box of 8 gummies retails for £14.99 and is available at www.smithandsinclair.com (2-3 days delivery) and selected John Lewis stores. If you really love your dad (or owe him a lot of money), treat him to a box of 16 for £24.99.
www.smithandsinclair.com
Reel Fly Fishing SA – Father's Day Gift Guide
If you haven't heard of them already, Reel Fly Fishing SA is fast becoming one of the most innovative and high-tech Fly Fishing brands in the country. The brand has been built and managed by Shaun Carstens, a man with a passion for fly fishing.
He says his business has one simple goal: "Ensure as many people as possible the opportunity to experience the magical pleasure that is fly fishing, by offering top quality fly fishing tackle, gear and accessories at realistic prices."
Our top picks?
1. Monster Fishing made easy with The Leviathan
The toughest most robust reel in the Reel Fly Fishing range, The Leviathan is built to take on the beasts of the deep with effortless ease and extreme stopping power. The Leviathan is virtually maintenance free, fade free, and has a high heat dissipation super low start up inertia cork drag system. A full CNC 6061 T6 all aluminium mid arbour spool and frame design runs on 3 ultra-smooth sealed stainless steel deep groove ball bearings, allowing the Leviathan to be submersed in the salt water without fear of damaging the reels components. Reel Fly Fishing recommends The Leviathan Series for hard-core saltwater species and applications. Reels From R 2289 | Spare Spools from R 1049
2. Change Spools Effortlessly with The Reel Merger Series
The REEL Merger Series of cassette fly fishing reels is a cost effective way of having multiple lines ready to go on a single reel. A robust interchangeable poly-carbonate spool allows for on the fly effortless changing of spools for various fly line options and comes wrapped up in a striking design backed by a smooth, strong and extra low start up inertia carbon drag system. The Merger series is packaged in a carry bag that holds the reel, as well as the two spare spools. Line and Rod Weights: 3, 4, 5, 6 and 7. Reel Fly Fishing recommends the Reel Merger series for fresh water species and applications. From R1549
3. Reel Nymphing Series
These REEL Nymphing fly lines in weight 2 – 7, are specifically designed for fly fisherman using nymph techniques such as Euro, Czech and traditional dead drifting. The lines feature a small orange tip section that has been treated with High Float Coat (HFC) this acts as a built in high floating strike indicator that reduces drag and resistance in both the air and water allowing for a much more direct sensitive fly line. Reel Fly Fishing recommends the Nymphing Series of fly lines specifically for fresh water rivers and stream fishing.
R489
4. Rods made affordable with ECO SWIFT range
The ECO SWIFT Fly Rod range are built around a sunset silver 24T carbon core blank, with a fast responsive action, and aesthetically pleasing durable components that creates a very well performing fly rod for its category range and price point. These are great all-rounder rods and can be used by both beginners and veterans alike, due to the faster action of the blank, which is easy to learn while still remaining quick and accurate enough for fly fishing veterans. The ECO SWIFT fly rods cover fresh and salt water applications, with weights from 5 through to 9 and lengths 9' to 10' within the range available.
Priced at R995
www.reelflyfishingsa.co.za
Cool Father's Day Gift for Summer Reading: BROKEN ICE by LA TV Screenwriter Turned Nationally Published Crime Novelist — MATT GOLDMAN
AP Interview Belwo with Writer Matt Goldman on His Second Nationally Published Crime Novel – -Set During the Minnesota State Hockey Tourney
Dear Gary: –Great Father's Day gift for the Beach, backyard hammock or bed:
Let me know if I can get you a copy of Matt Goldman's breezy, funny and engaging new crime genre book — BROKEN ICE — set in the Twin Cities during the state hockey tournament! NEWS RELEASE ALSO AVAILABLE FOR MORE BACKGROUND.
Matt lives in LA and Twin Cities and has a rich back story successfully writing TV in LA for years, plus his previous 2017 book — GONE TO DUST — just made 2 very cool lists recently:
http://www.citypages.com/arts/best-of-the-twin-cities-2018-arts-culture/479726693
Here also is the Associated Press story released last week about Goldman's second crime thriller, "Broken Ice," which was sent on the national entertainment wire.
Some links:
AP News: https://bit.ly/2IsRswD
The State, Columbia, South Carolina: https://bit.ly/2IJOAyO
WRALSportsFan.com, Raleigh, North Carolina: https://bit.ly/2rNKdZI
Minnesota.CBSlocal.com, Minneapolis: https://cbsloc.al/2IucECv
ABC News: https://abcn.ws/2wPr277
Daily Mail, UK: https://dailym.ai/2IKZjcf
The Charlotte (North Carolina) Observer: https://bit.ly/2rQugBf

Favoured pastime of fathers aplenty, treat Dad to a fly fishing lesson at the stunning Sportfish Game Fishing Centre in Reading.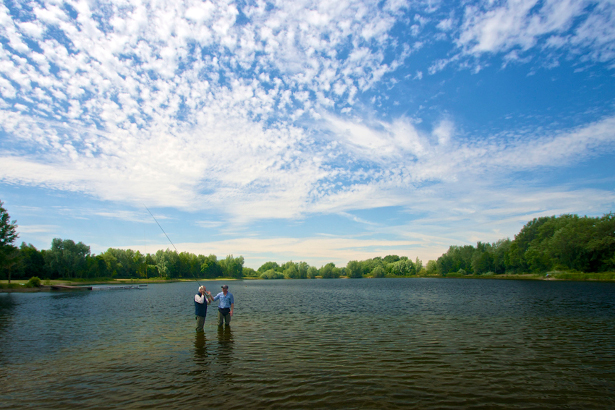 Whether Dad is a fly fishing fanatic or feeling more like a fish out of water, the expert team will tailor their tutoring to provide the right help and guidance in the stunning surrounding of one of the finest stillwater trout fisheries in the UK. Sportfish Game Fishing Centre's expert credentials also including teaching Ewan McGregor for his role in Salmon Fishing in the Yemen. A lesson at the Sportfish Game Fishing Centre will give the solid foundation needed for a lifetime of successful fly fishing, whatever your father's quarry.
The Sportfish Game Fishing Centre offers fly casting lessons, fly tying courses, chalkstream fishing and courses for salmon, trout, pike & sea trout. Located 5 minutes from Junction 12 on the M4 and only half an hour's drive outside London. Theale train station (on the Great Western Mainline) is just next door. The school is easily accessible from anywhere in Southern England or further afield.
Current courses include:
Catch and release day ticket to the Sportfish Game Fishing Centre, £30 (£20 after 5pm)
Beginners or Improvers one to one fly casting lessons, £50 per hour
Beginners or Improvers one to one half day fly casting lesson, £125 per hour
Beginners one to one under 16's lessons, £20 per hour
One day stillwater trout fly fishing course, £175
For more information, full dates and to book visit the Sportfish website: www.sportfish.co.uk or call 0118 930 3860
Opposuits

Opposuits offer a large range of fun, colourful summer suits which are an essential for your getaway this year! If you're looking for a present for someone to make them stand out on their family holiday, stag do or hen do, then this is the one! With suits available for Men, Women and Teens, there is a Opposuit for everyone.
Simply Ice Cream, the indulgent natural ice cream producer, is branching off in a completely new direction by creating a kitchenware range, perfectly in time for Father's Day.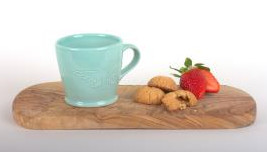 Available online the new range comprises ice cream bowls, teacups and portable cool bags to keep your Simply Ice Cream pots cool. The artisan crockery range is hand painted, microwave and dishwasher proof the cups (from £7.95) and bowls (from £8.50) make the perfect gifts for any ice cream lover.

FOR THE MAN THAT LOVES GIN AS MUCH AS HE LOVES YOU
IF you're far from home this Fathers Day, and still want to send something to your Dad, The Gin Box has the perfect solution.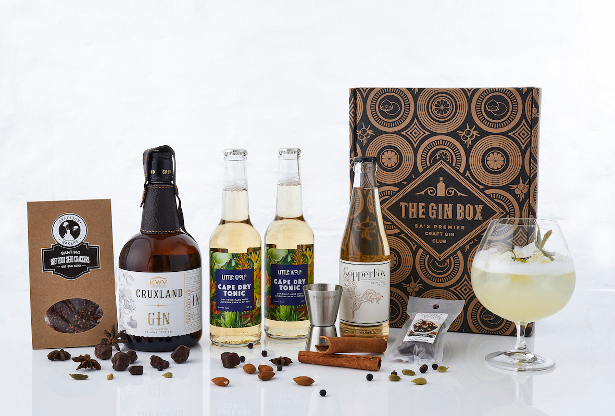 Their June Gin Box features KWV Cruxland Gin, awarded Best South African London Dry Gin at World Gin Awards in London 2018.
Infused with the exotic taste of Kalahari truffle – yes, that's truffle found only in the Kalahari by ancient tradition – and with 9 signature botanicals, KWV's small batch of premium gin is a double pot distilled London Dry Gin, which is then re-distilled with 100% grape spirits. Its sophistication comes from being infused with the earthy taste of these treasured Kalahari truffles.
The story goes that from generation to generation, the nomadic people of the Kalahari Desert would talk of finding 'treasures' in the sand. When lightning struck, they would search for the X-shaped cracks in the earth where the lightning would reveal these 'treasures', or !N'abbas – the extremely rare Kalahari desert truffles that burst up from the ground when heavy rains and autumn moisture had caused them to swell. There's a story I'm sure Dad will love!
The June Gin Box comes will a myriad of earthy accompaniments to enjoy your gin, like the gourmet treats of Winston & Julia Almond Roca and Gracious Bakers Beetroot Crackers. There's Little Wolf Cape Dry Tonic, The Gin Box own dehydrated grapefruit garnish with star anise, and a Cruxland tot measurer to create the perfect serve of KWV Cruxland Gin. Their box also includes Copper Fox G&T, a 100% natural pre-mixed Gin & Tonic.
The Gin Box will no doubt unearth the hunter-gatherer in your Dad, without him leaving the house.
Visit www.theginbox.co.za or connect with us:
Twitter: @TheGinBoxsa, Instagram: @theginboxsa or Facebook: TheGinBoxSA
Kit your Dad out this Father's Day with the coolest wireless speaker system by BoomBocs
Boombocs doesn't compromise on style or sound – neither should your Dad.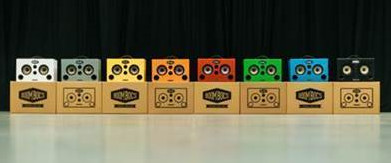 Spoil him this Father's Day with Boombocs, letting him enjoy his favourite tracks from the vibrant wireless speaker.
Derived from the retro styling of the original portable speaker, this gift comes with a nostalgic element allowing your Dad the opportunity to tell you all his stories from the 80s when the first 'Boom Box' was released. Now a modern-day classic, BoomBocs produces uncompromising audio excellence to create an optimum listening experience for the most style-conscious Dads.
Designed in Brixton and handcrafted in England, BoomBocs is built by sound engineers with years of experience and comes in a variety of colours – from classic black to vibrant yellow – choose a look that works for you.
The only downside is you might have to listen to Dad's 'golden oldies' for the whole of Father's Day – we know he'll be singing his heart out!
Available for £699 from www.boombocs.co.uk
Personalised Cornish beer; His favourite beer, his way – £9.99 www.staustellbreweryshop.co.uk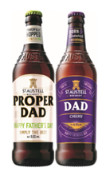 For the Dad that has everything – and likes beer – this Father's Day give him a gift he'll remember. Treat him with beer and tell him on the label just what he means to you.
St Austell Brewery's favourite, and award-winning, Cornish beers – Tribute and Proper Job – can be personalised.