The Piggy Pro Phone Stand from Killer Concepts….The phone accessory you could live without…until now.
The Piggy Pro is a phonestand worthy of your smartphone. Want to know what it's all about? Its innovative features include:
Sleek and thin design
Included magnetic feature so it clings to magnetic mounts
Compact mirror
Steady support at various angles within 180 degrees.
Sleek, slim, functional and innovative, perfect for on-the-go dads!
https://killerc.com/products/piggy-pro
Studio SWEAT onDemand, is an on-demand fitness solution that allows users to stream fitness classes from anywhere and anytime, allowing you to break a sweat, without breaking the bank.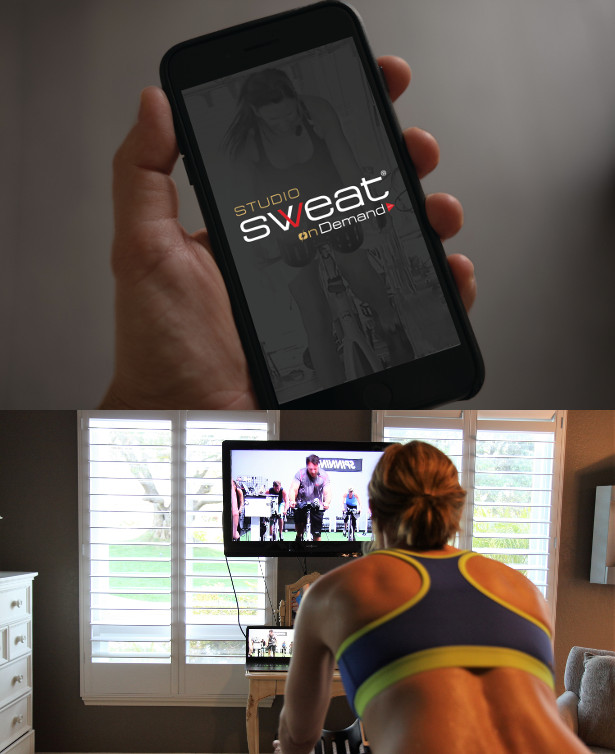 It is available to use through your favorite device or Smart TV and features a variety of classes including Spinning®, Yoga, TRX®, Pilates, HIIT, and other full-body workouts. The best part, the classes are filmed during live sessions at Studio SWEAT a fitness studio in San Diego, and feature real people, not fitness models or actors. The classes are designed to make users feel like they're a part of the in-studio class, receiving encouragement from an amazing powerhouse team of trainers and sweating it out alongside other real people just like me and you! All access passes, which grants full access to the hundreds of classes with an incredibly variety can be purchased for $99 for the entire year using promo code SPINDAD here https://www.studiosweatondemand.com/getting-started/personal-unlimited-use/#pricing.

 Groomsmen Central their has groomsmen in it, but they really cater to all men, especially fathers.  www.groomsmencentral.com
For the hunting dad, they have our .50 caliber bullet bottle openers that are actually upcycled military ammunition. The bottle opener can be engraved commemorating a big hunt or another significant moment in fatherhood.
$28.99
Custom Brass .50 Caliber Bottle Openers
These Brass .50 Caliber Bottle Openers make the perfect groomsmen gifts — they're 100% made in America and come…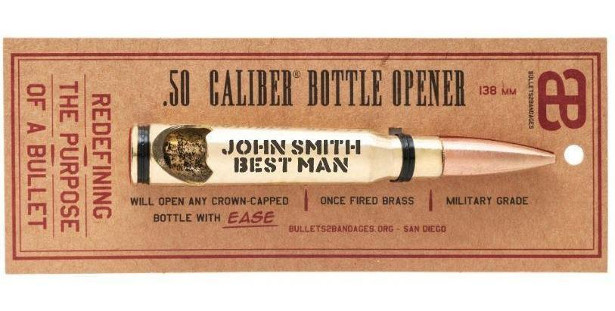 For the dad who likes to drink, they have personalized flasks that come in several different styles, credit card bottle openers, six-shooter shot and rocks glasses, whiskey bullets, and a favorite the custom engraved ammo can with growler.
$69.99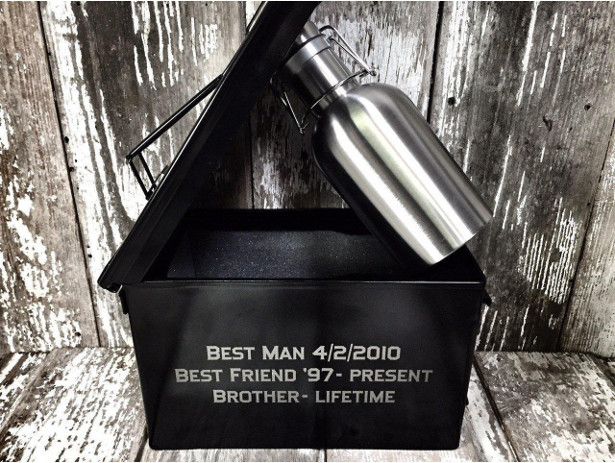 Customized Growler Kit
Their Growler Kit ships for FREE in the US and includes custom engraving on the .50 Caliber Ammo Can.
$27.99
Six Shooter Rocks Glass
Drink your bourbon, whiskey, or scotch in style with this 10oz rocks glass made to resemble the classic Colt Rev…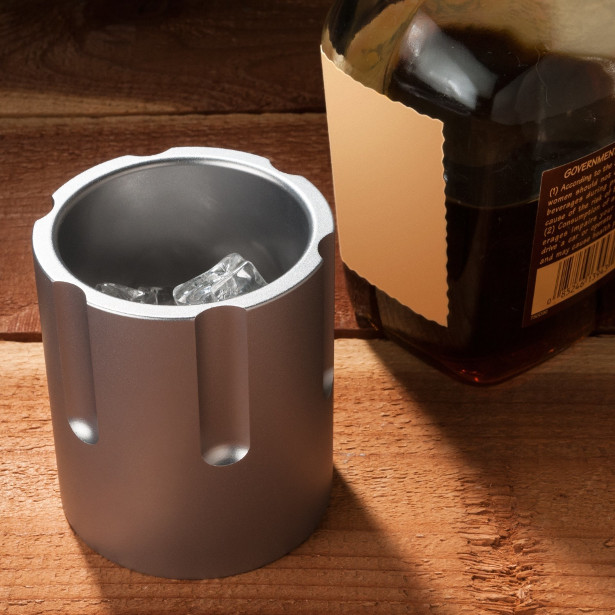 $30.99
Matte Black Flask in Gift Box
Customizable 6 ounce stainless steel flask with a matte black finish and black gift box.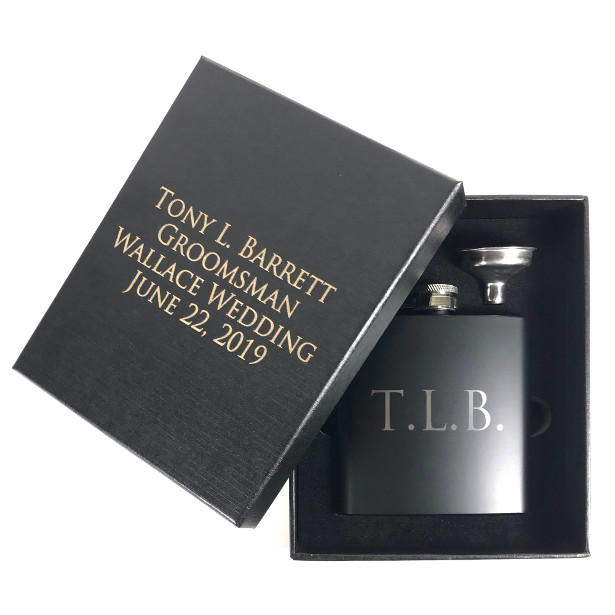 They also have more traditional gifts like cool cufflinks and pens.
Groomsmen Central – The Top Best Man & Groomsmen Gifts Available!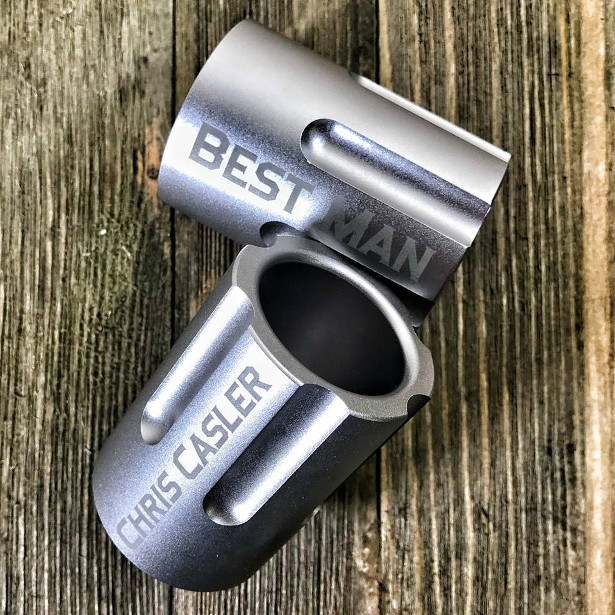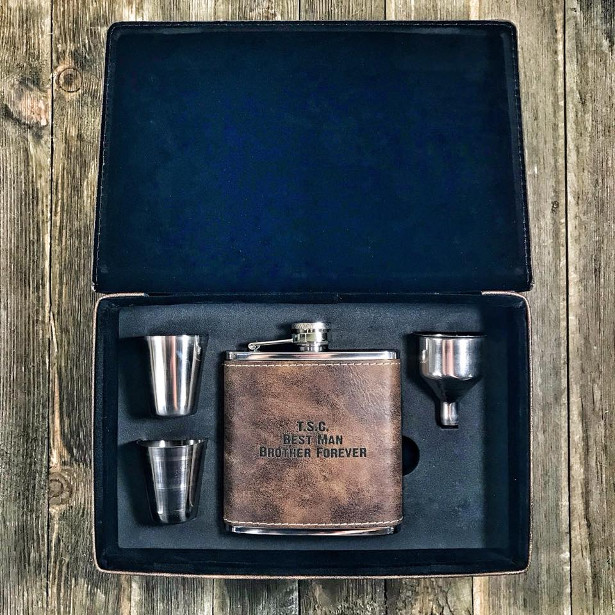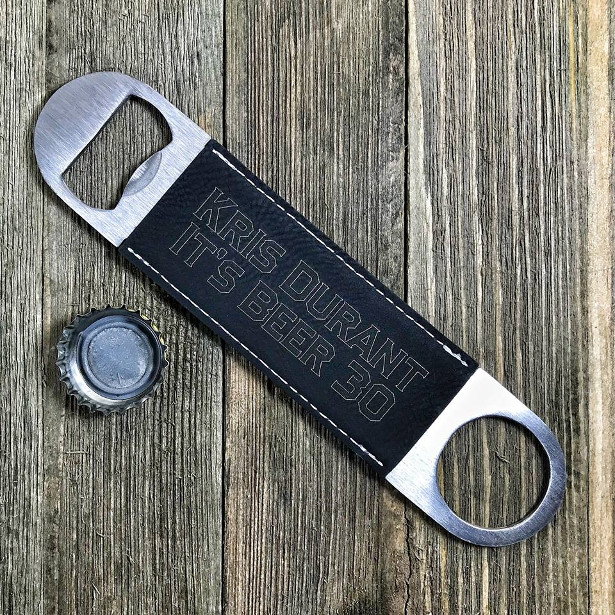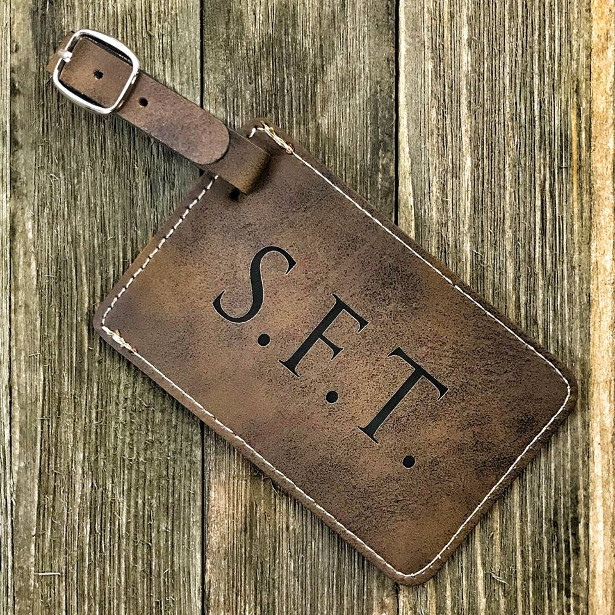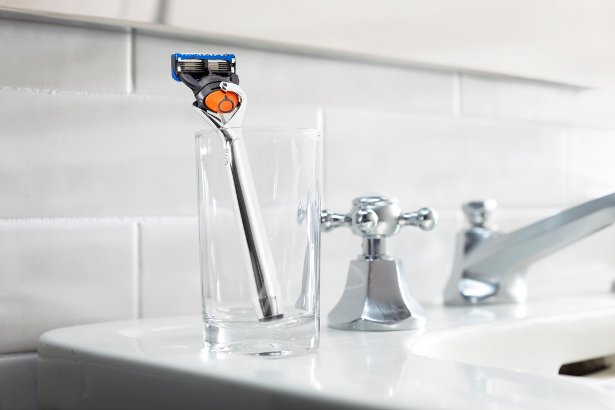 Gillette has partnered with Boots to launch the exclusive Gillette Fusion5 ProGlide Chrome Edition, a brand new razor featuring FlexBall technology and a premium chrome handle. www.gillette.co.uk
With its premium look and feel the new Gillette Chrome edition razor makes the perfect gift for every man but especially for the man who appreciates something special out of his daily shave.
The Gillette Fusion5 ProGlide Chrome Edition launches exclusively into Boots stores nationwide today and online at www.Boots.com
Normal RRP: £14.99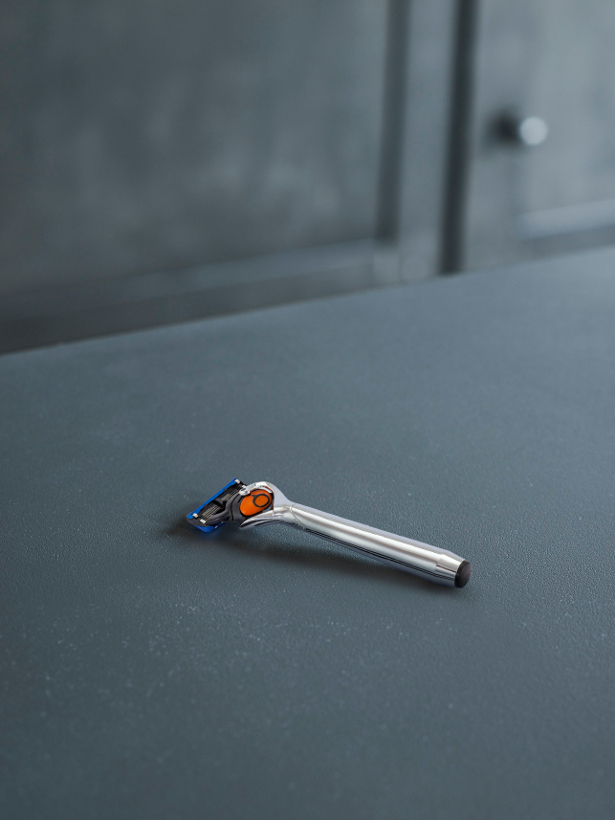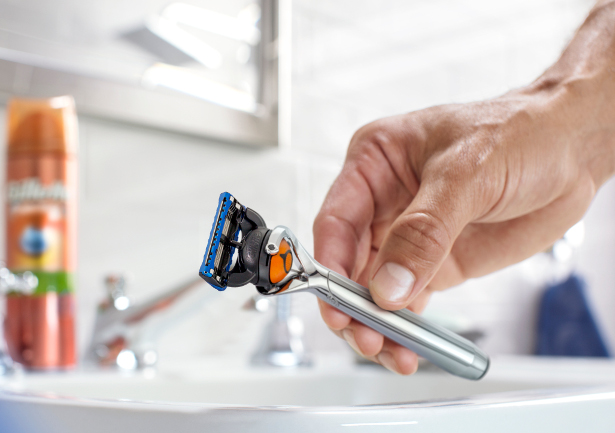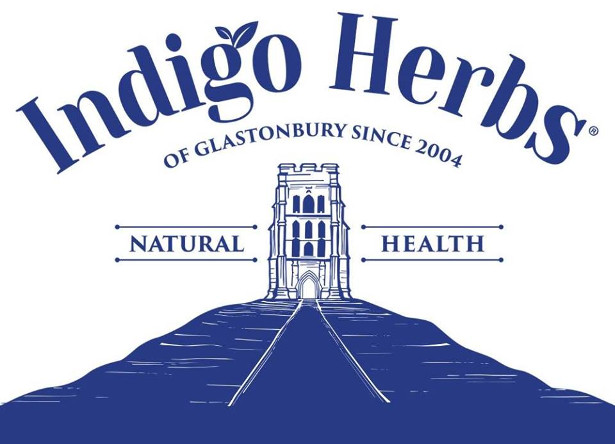 Make your own organic vegan chocolates with this kit which makes 45 small bars – the perfect gift for a chocolate-loving dad this Father's Day. The kit contains everything you need to make your own chocolates: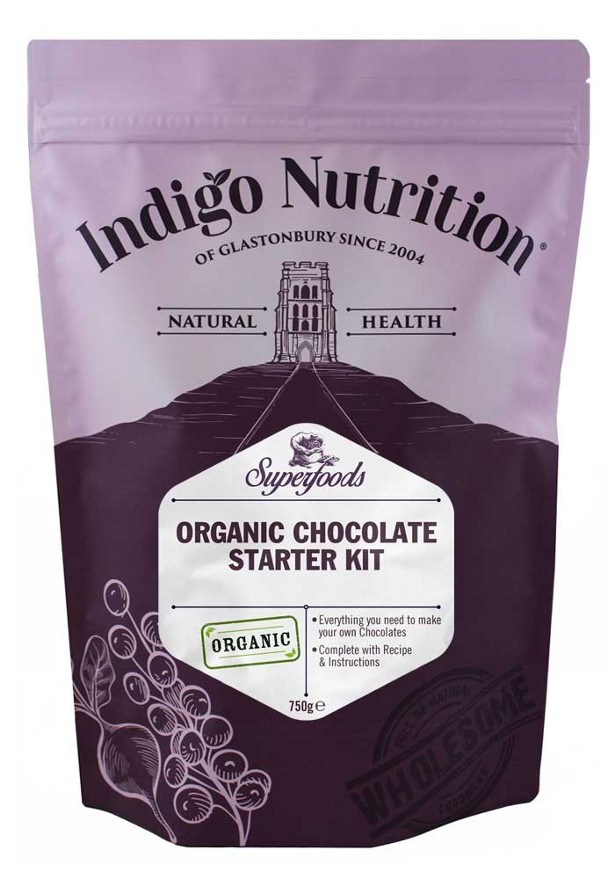 FACEBOOK | TWITTER | INSTAGRAM | GOOGLE+ | PINTEREST | LINKEDIN
Buy Indigo Chocolate Making Kit (Small) 300g
Indigo Chocolate Making Kit (Full Ingredients & Recipe)
4.8 stars 8 verified reviews
Includes: 100% Pure Chocolate Ingredients.
Everything you could possibly need to make your own Chocolates.
Including our own delicious recipe & instructions.
The freshly made chocolates are healthy and delicious.
Makes a fantastic gift, simple & easy to use instructions.
100% pure botanical ingredients, absolutely nothing added.
Small kit 300g makes about 20 small bars
Large kit 750g makes about 45 small bars.
Chocolate Kit from Indigo Herbs is a fantastic kit comprising of premium quality ingredients for those who want to make their own Natural Organic Chocolate. These chocolate ingredients are 100% pure resulting in the final chocolates being both nutritious and delicious. Enjoy hand crafting your own organic chocolates at home with this simple and easy kit. Our delectable Chocolate Kits come in 2 sizes, small 300g and large 750g. The kit contains: Organic Cacao Powder, Organic Cacao Butter, Organic Raw Agave Nectar, and Pure Organic Raw Vanilla Powder. We also include our secret recipe on how to make Indigo Herbs Pure Natural Chocolate.
At Indigo Herbs we are passionate about premium quality botanicals. Explore the tabs on this page to find out more about the quality and suggested use of this fantastic Chocolate Kit. At Indigo Herbs we are committed to empowering optimum health and nutrition and assisting you to take responsibility for your own health and well being, by having access to many of natures healing botanicals.
Buy now at :- www.indigo-herbs.co.uk/shop/buy/indigo-chocolate-making-kits-product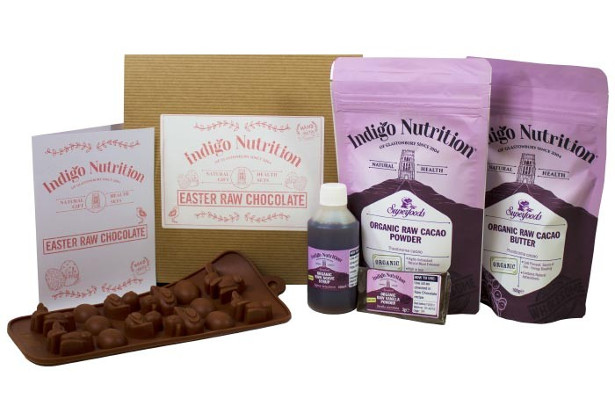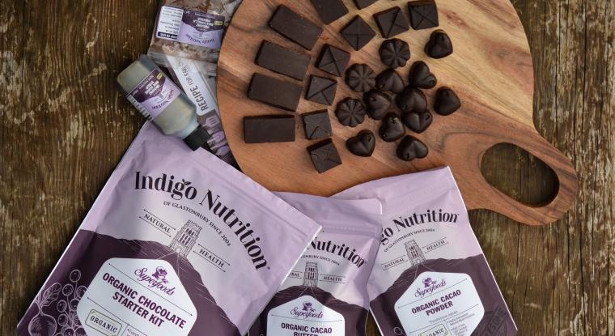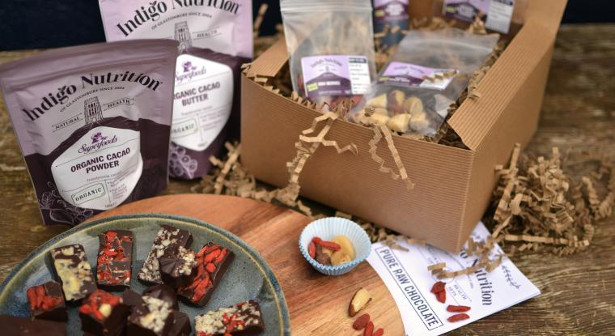 Any dad who wants to travel more with their family can benefit from the travel hacking tips in this book by Wilko van de Kamp, The Freedom Project: Travel – Travel Hacking Simplified. The Secrets to Traveling the World and Flying for Free! > www.travel.freedomprojectbook.com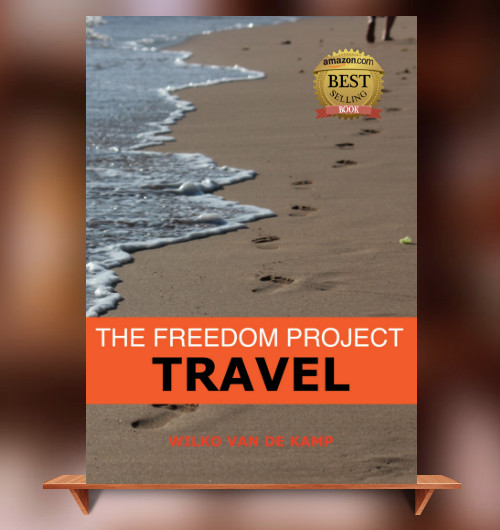 The Freedom Project shows a new approach to travel as a lifestyle. Travel has countless benefits to all areas of life, and they are available to everyone. This book is the liberating blueprint for finding freedom and happiness in your traveling life.
Price: paperback $19,99 on Amazon
Link: http://travel.freedomprojectbook.com
Amazon: https://amzn.to/2rHi86B
A bit of background – I'm the author of bestseller "The Freedom Project: Travel" – a travel hacking book that shares the secrets to traveling the world and flying for free. www.freedomprojectbook.com
Bio: WILKO VAN DE KAMP (FACEBOOK, TWITTER, LINKEDIN) is a bestselling author, award-winning photographic artist, and professional world traveler. He has spent his life traveling the world to capture awe-inspiring images for those who wouldn't see them otherwise – and to inspire others to embark on their journey of a lifetime. Through his art, writing and appearances as a keynote speaker he enjoys sharing his colorful experiences with the world. Wilko was born in the Netherlands, and currently lives in Calgary, Canada. His inspiration comes from traveling all over the world: he calls the Rocky Mountains his "home", and rest of the world his "office". Visit him online at www.wilko.ca.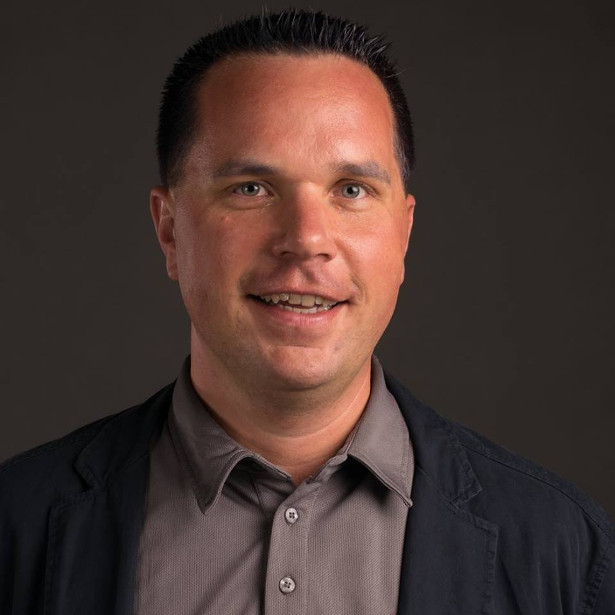 How to choose a wine based on your Dad's personality this Father's Day www.yoursommelier.co.uk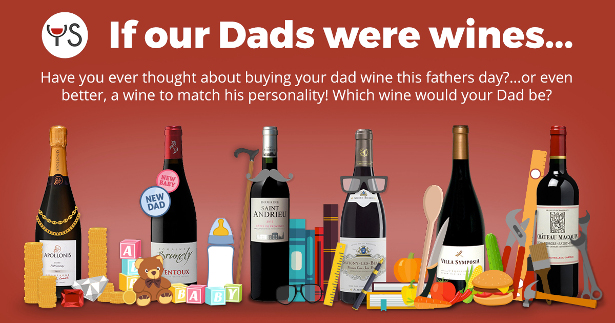 FACEBOOK | TWITTER | GOOGLE+ | INSTAGRAM
Two top wine enthusiasts have come up with a list of the best wines to choose for yo ur Dad this Father's Day!
From French classics to the more unusual wines, Célian Ravel d'Estienne and Vianney de Leudeville (who run the London-based company Your Sommelier) are convinced there's a wine out there to match every dad and their own individual personalities – whether they are green fingered, a new dad, a joker or a foodie! You can check the full list out here > yoursommelier.co.uk/wine-blog/posts/if-our-dads-were-wines
Your Sommelier is an online wine merchant that sources wines directly from a wide number of small independent producers in France, before shipping these directly to subscribers in the UK.
Célian Ravel d'Estienne set up the company alongside his business partner, four years ago.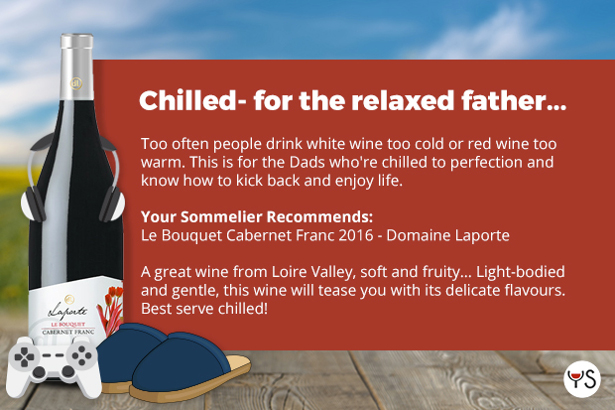 He said: "This year I will be giving my Dad a wine he's never tried before, surprises are always nice, particularly on Father's Day.
"I think the Côte Rousse 2013 Languedoc Montpeyroux from Domaine L'Aigueli 2;re will be perfect for him to match his intense personality.
"It's also a wine I really love and far from the classic he already knows."
"Personally I would love to receive, from my children, the Equilibre 2015 Côteaux du Languedoc from Villa Symposia.
"I'm definitely the foodie father!"
Celian adds: "Every June we question what to get our dads for Father's Day.
"Why not try something new and ditch the pair of socks, boring tie and gardening tools and replace them with wine!
"Our Wine Gift Subscription is a present that keeps on giving.
"Your Dad will receive three bottles of wine each month, depending on the chosen subscription."
As an added extra, Your Sommelier is also offering a surprise Father's Day wine accessory with any wine gift purchased.
About Your Sommelier:
Your Sommelier was set up by two young London-based French wine enthusiasts in 2014.
Struggling to find good value French wine this side of the channel, and feeling uninspired by the offers on the high street, Célian Ravel d'Estienne and Vianney de Leudeville decided to start importing their own favourite tipples to the UK. They left their day job as successful bankers in the city to share their passion for good French wines at decent prices.
As well as the new subscription boxes and gifts, Your Sommelier offers members weekly exclusive offers of fine French wines and champagnes, sourced directly from the producers.
The team takes time to carefully select some of the best independent French vineyards. Using local connections, Your Sommelier is able to offer stunning wines, which are often not available in the UK.
Your Sommelier has no minimum or case order. Members just pick up the bottles they want and get them d elivered to their door. Membership is free and it only takes a couple of minutes to join at www.yoursommelier.co.uk and start stocking up on affordable, exciting, French wines.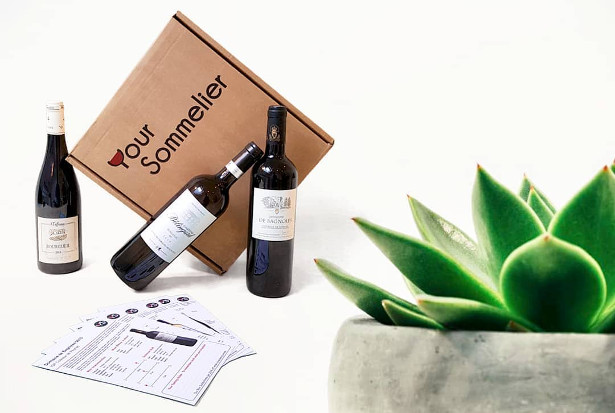 FRANGIPANI
THE ULTIMATE STYLISH SHIRTS FOR MEN THIS FATHER'S DAY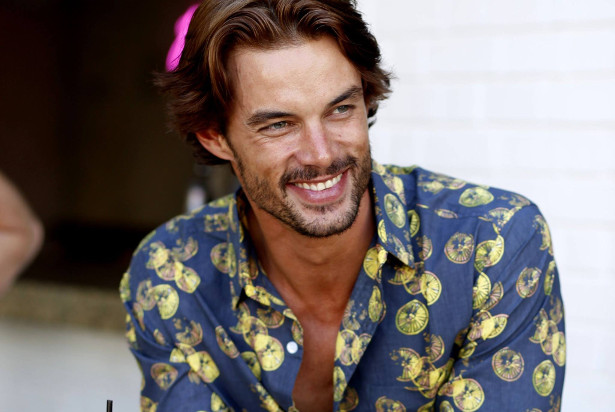 FACEBOOK | TWITTER | INSTAGRAM
Frangipani shirts (www.frangipani-style.com) are the perfect present for dads of all ages this Father's Day. Designed specifically for men, Frangipani are on a mission to redefine the "beach to bar" shirt through their vibrant styles, fashionable colours and of course, their unique cut and fit. With their brand-new Summer 2018 available online at www.frangipani-style.com, a stylish and contemporary Frangipani shirt makes the ideal gift this Father's Day.
Frangipani was set up by husband & wife team, Benny and Clem Wilmot in 2010. They decided to produce an annual range of 12 men's beach to bar shirts. Each shirt is printed onto a strong base colour, with an overlaying pattern, resulting in a beautifully made, colourful shirt. The shirts are made from a rare, delicate but strong Indian cotton which took Ben and Clem three years to source and this cotton is exclusive to Frangipani. The shirts are fitted on the sides but loose round the tummy meaning men can have those beers on holiday without a care in the world!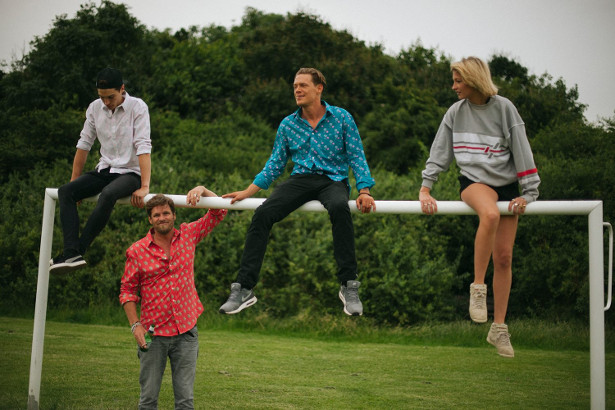 With a celebrity following including: rocker and member of the Rolling Stones Ronnie Wood, British actor Rhys Ifans, famed designer Stefano Gabbana, footballer and sports presenter Ian Wright, as well as DJ's across the world, it is clear that Frangipani appeals to all and resulted in Vogue labelling them as 'a name to know in the world of men's shirting'.
This Father's Day, break with the tradition of giving dad socks and aftershave and give him something new-a Frangipani shirt. Frangipani's appeal is timeless with fans both young & old, from all walks of life, a Frangipani shirt is a great choice to give something different on Father's Day 2018!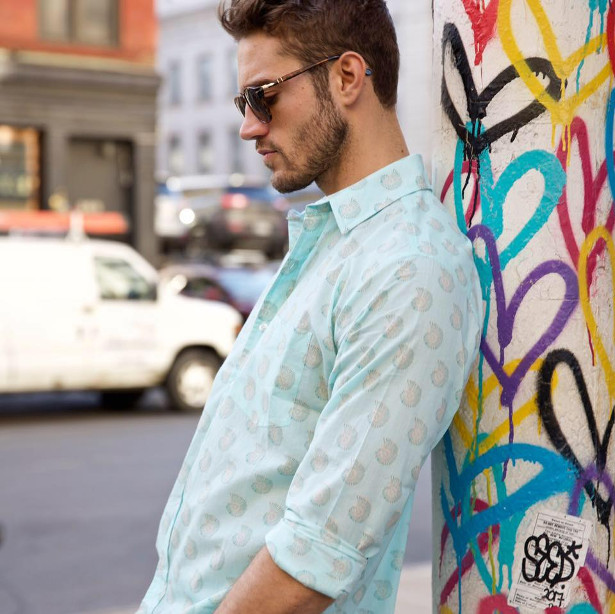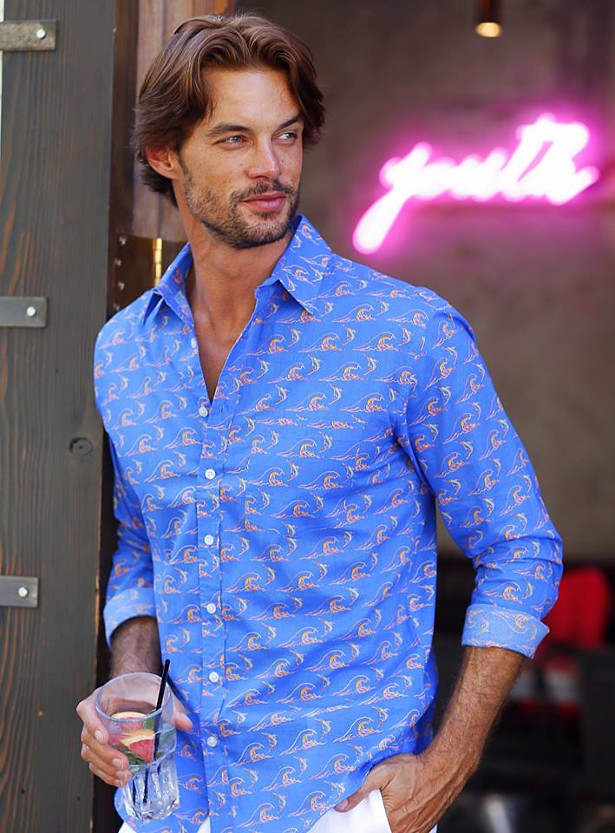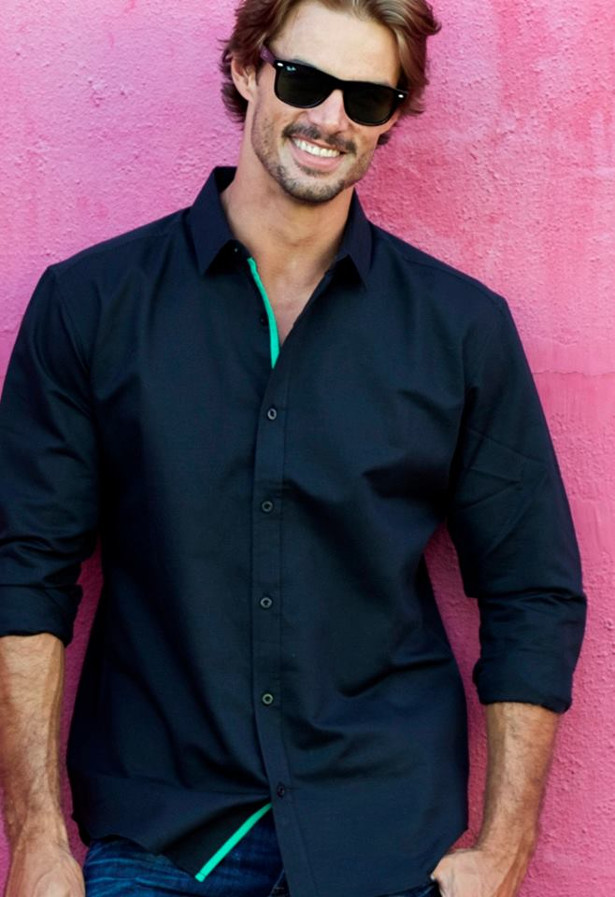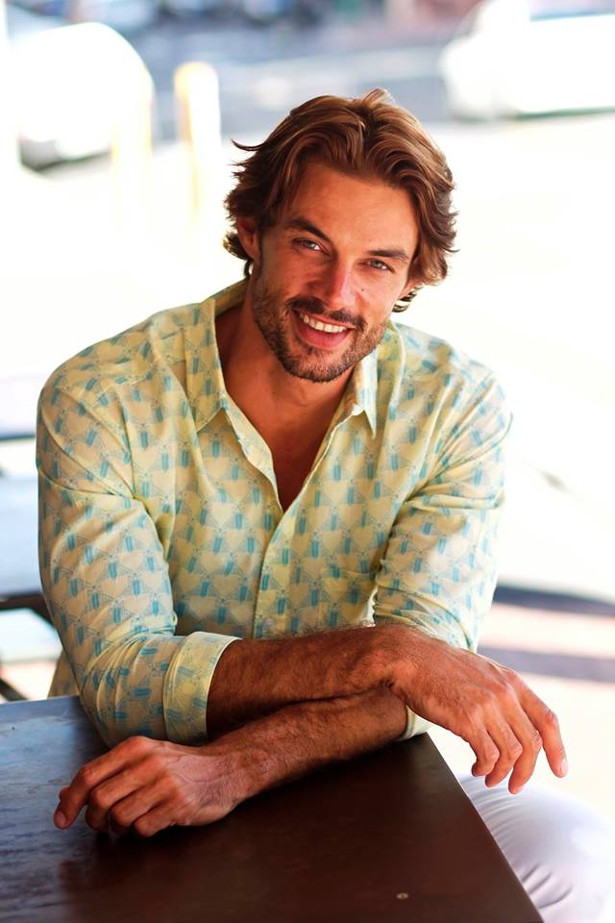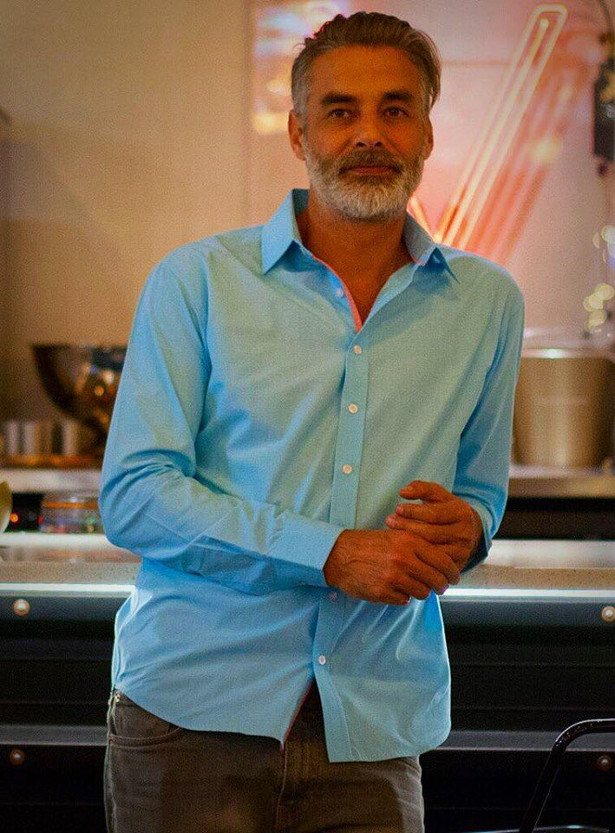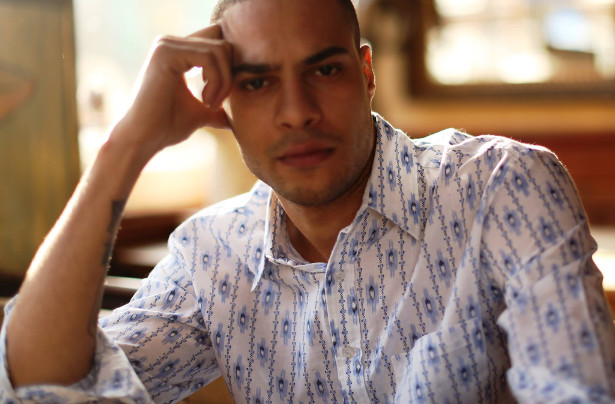 Get the Green Light for Your Father's Heart this Father's Day with devices that can also be used by the entire family. www.braunbloodpressuremonitors.co.uk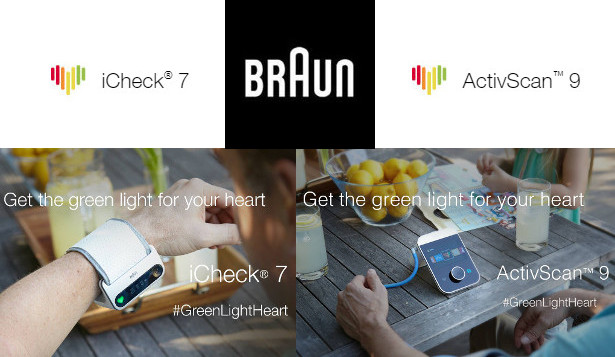 FACEBOOK | YOUTUBE
Around a third of adults in the UK have high blood pressure1, however, as new research by Braun discovered, 1 in 5 are unaware of their blood pressure measurement2. This figure could be even higher.
We track so much of our health at home today from calories and weight to daily steps, yet blood pressure is a metric that is often not considered but could in fact be one of the most important. High blood pressure often goes undetected unless you are visiting your doctorand if not addressed, can lead to serious health problems, including heart attack, stroke and kidney failure. If caught early, simple lifestyle changes can do wonders for reducing blood pressure. Regular monitoring can help to identify triggers and allow you to immediately make simple adjustments to significantly improve your health and wellbeing.
Optimum blood pressure is the sign of a healthy body, but checking it should not be a chore. Now checking your blood pressure has just gotten easier with the release of Braun's next-generation blood pressure monitors – ActivScan™ 9 and the iCheck® 7. Braun's latest technology enables smart, comfortable and intuitive readings that you can easily understand making it a simple process to add blood pressure measurement to your daily routine.
Braun's design offers a completely unique experience, helping you to easily understand your heart's health at a single glance. The blood pressure monitors provide smart interpretation of your readings and help you follow your progress over time through easy to understand coloured charts and graphs. Syncing your results up to Braun's Healthy Heart app is simple, so you can access your data anytime. Our app also allows you to easily input additional lifestyle factors that play a role in your heart's health. With monitoring so straight forward, Braun's device motivates you to take care and control of your own health and get the green light for your heart.
The Braun blood pressure monitors come in two models – The iCheck® 7 (RRP £99.99) and the ActivScan™ 9 (RRP £149.99).
iCheck® 7 (BPW4500)
Wrist Blood Pressure Monitor
The iCheck® 7 offers smart and fast blood pressure tracking with professional accuracy.
It is easy to put on your wrist and the smart 'ball in the hole' system helps guide you to the correct position for taking an accurate reading.
Get the Green Light for Your Father's Heart this Father's Day with a devices that can also be used by the entire family.
Once it has read your blood pressure, it colour-codes your results, from green to red so you can instantly understand your heart's health with a single glance at your wrist.
The iCheck® 7 syncs your reading effortlessly with our free Healthy heart app on your phone or tablet. The app displays all your blood pressure readings clearly and simply using charts and graphs.
Alongside your blood pressure readings, which are automatically synced to the app, you can also log your sleep, diet, stress and exercise each day to build up a larger picture of your wellbeing. Our app can help you understand the impact of your lifestyle on your blood pressure. Easy tracking of your blood pressure readings using our app means you can provide your doctor with a realistic overview of your blood pressure changes over time.
This way, you can see a single reading at a glance, and understand the bigger picture of your heart's health over time, all with just a few clicks.
ActivScan™ 9 (BUA7200)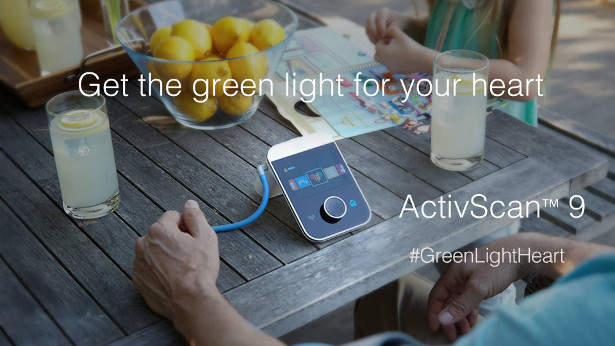 The ActivScan™ 9 is a comfortable and intuitive blood pressure monitor. It measures and stores your blood pressure, which you can access through the dynamic user interface. Data is displayed directly on the monitor in a simple way, creating an evolving snapshot of your heart's health.
Once it has read your blood pressure it colour-codes your results, from green to red so you can interpret your heart's health at a single glance.
The ActivScan™ 9 monitor displays all your blood pressure data simply and elegantly using charts and graphs. This way, you can get a single reading at a glance but then, with just a few clicks, see the bigger picture of your heart's health over time. The monitor is fully compatible with smart phone devices via the Braun Healthy Heart app, which lets you access your data anytime, anywhere and enter lifestyle data to create a complete picture of your health and lifestyle.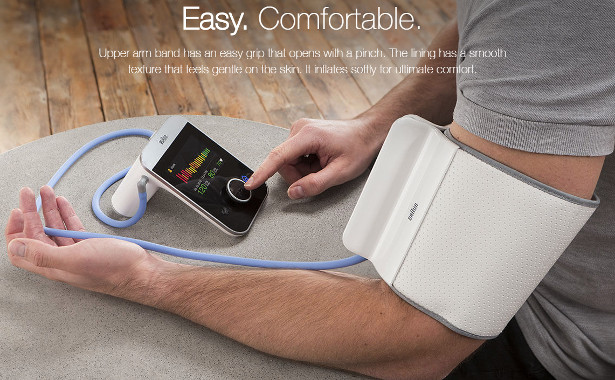 Our custom-made, pinch-to-open cuff fits easily around your upper arm and uses soft inflate technology. This provides gentle measurement, enabling you to discover your blood pressure comfortably.
The dynamic user interface is simple and intuitive to use and the full colour display is controlled by an easy navigation wheel and soft touch buttons.
So at the touch of a button, from the comfort of your home, you can review your blood pressure as it changes over the day, the week or the month. Want to see the average for last week? No problem. Want to compare it to last month? Couldn't be simpler.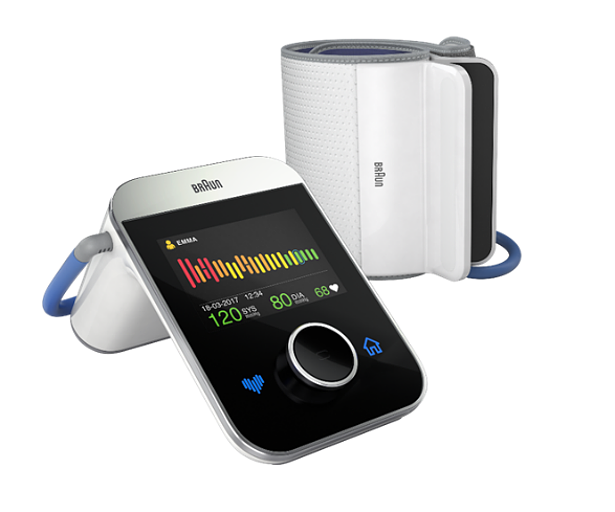 Braun Healthy Heart App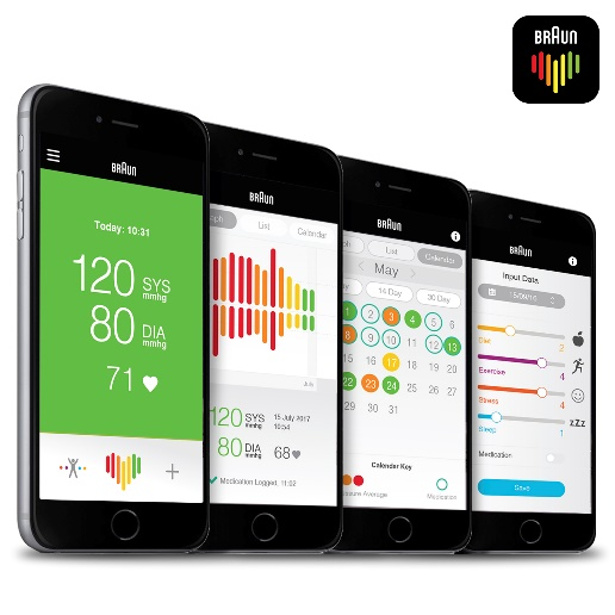 The Braun healthy heart app can be partnered with both our blood pressure monitors so you can see the evolution of your blood pressure anytime, anywhere. The app builds up a history of your blood pressure and allows you to input sleep, exercise, nutrition, stress and medication records to create a full lifestyle summary and see how lifestyle impacts your blood pressure. Blood pressure readings can also be shared with your doctor to discuss your hearts health.
Sources:
1 Health Survey for England 2015: www.bloodpressureuk.org/mediacentre/Factsandfigures
2 Research of 1,000 UK adults conducted by 3GEM Research and Insights on behalf of Braun, 2018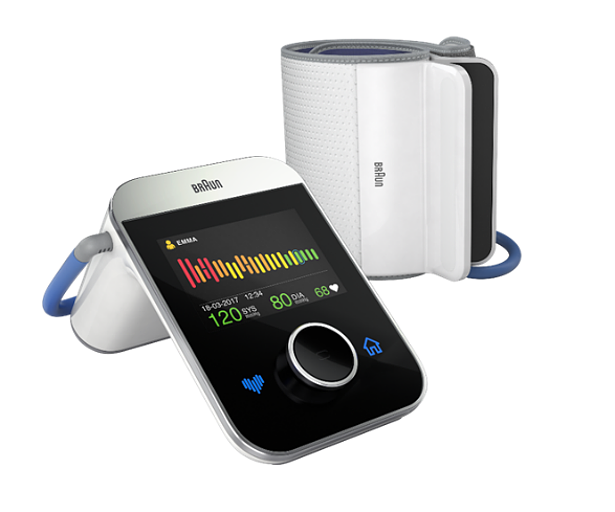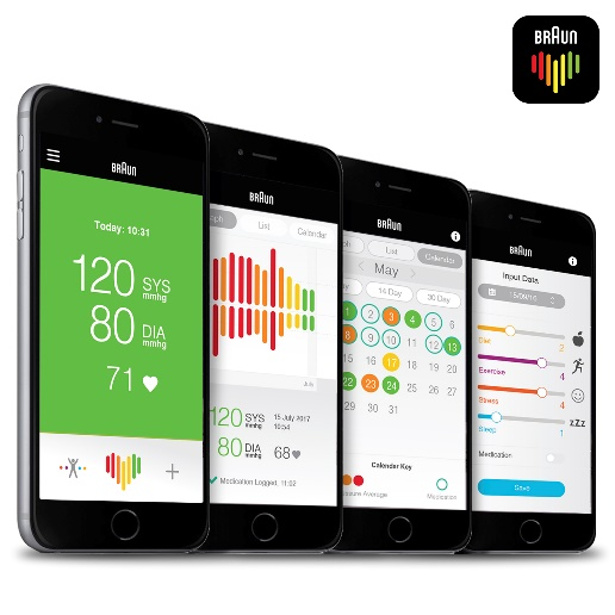 Looking for a super gift combo for Father's Day >> The Cellairis Bundle for Father's Day Gifts for Active Dads!
The Cellairis Bundle by Cellairis.
Every dad needs a phone that can keep up with the wear and tear of life's adventures and dad's love of the outdoors and an active lifestyle. The Cellairis Bundle is a great gift that can end up saving our dads hundreds of dollars on pesky screen repairs should he damage it during one of his adventures – and includes:
Cellairis Rapture phone or tablet case (a range of options)
Shell Shock Tempered Glass Screen Protector
'Never Pay Guarantee' for $0 screen repairs (should your device need a repair)
The unlimited repair guarantee is valid for 3 years
If for any reason Cellairis is unable to repair your screen, they will pay you up to $150
The Cellairis Bundle starts at $49, including the protective Rapture cases
Available in many more colors and styles, there's a Cellairis Bundle for everyone. And what dad wouldn't be appreciative of saving a little money!?
Give the gift of style and great taste this Father's Day with HAIG CLUB
www.drinksupermarket.com/haig-club-single-grain-whisky-70cl-gift-set-with-hip-flask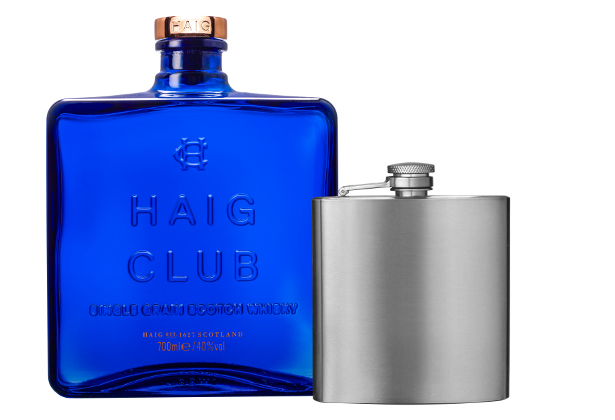 FACEBOOK | TWITTER | INSTAGRAM
Up the style stakes this Father's Day and treat your Dad to a bottle of HAIG CLUB accessorised with a limited-edition hipflask. Presented in a striking gift set, the iconic blue bottle of HAIG CLUB is paired with a stylish copper hipflask, offering the ultimate taste of luxury for a modern man.
HAIG CLUB is the stunning Single Grain Scotch Whisky produced in partnership with David Beckham. Designed to be different, stylish and modern it incorporates the bold and progressive spirit of 400 years of heritage from the legendary House of Haig. A classic Scotch with a contemporary and stylish twist, HAIG CLUB is crafted at Cameronbridge Distillery. Our blender uses a unique process that combines grain whisky from three cask types to offer a fresh, clean style with a deliciously smooth taste. Perfect for the whisky aficionado or dram novice, HAIG CLUB's unique blend of butterscotch and toffee notes make the whisky delectably versatile – ideal for complementing cocktails or simply on the rocks.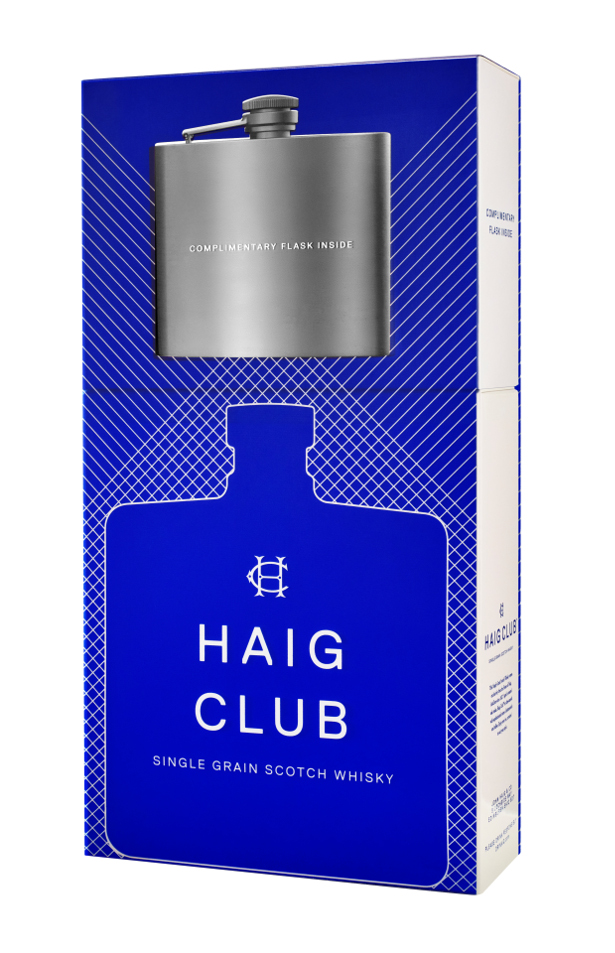 HAIG CLUB CLUBMAN is the latest stylish variant from the House of Haig collection. With its vibrant and modern aesthetic, CLUBMAN inherits the same bold and progressive spirit as Haig Club, with the liquid encased in a distinctive elongated square bottle to create a stand-out silhouette. HAIG CLUB CLUBMAN is matured exclusively in American oak casks that have previously held bourbon, allowing the liquid to interact with the vanilla, butterscotch and sweet toffee flavours found in the casks. The result is a wonderfully smooth and sweet Scotch which pairs beautifully with cola.
To complete the collection, a charmingly chic miniature HAIG CLUB (5cl) is also available. This elegantly styled travel-sized tipple is a small but perfectly formed gift for those looking for a taste of style.
Limited-edition Haig Club (70cl) gift set with copper hipflask is available from most major UK supermarkets including Tesco, ASDA and Sainsbury's
RRP £45
Haig Club (70cl) Waitrose, Tesco, ASDA, Sainsbury's, Morrison's, Selfridges and Amazon
RRP £45
Haig Club Clubman (70cl) is available from Waitrose, Tesco, ASDA, Sainsbury's, Morrison's and Co-op
RRP £25
Haig Club Mini (5cl) is available from The Whisky Shop
RRP £4.50
Responsible drinking is at the heart of HAIG CLUB.
It's important to us that those who enjoy it, do so responsibly and in moderation
'FOCUS ON THE FANS: Lions Tour 2017' BOOK NOW AVAILABLE by author Ken Skehan, on www.focusonthefans.com
Raising money for Rugby Charities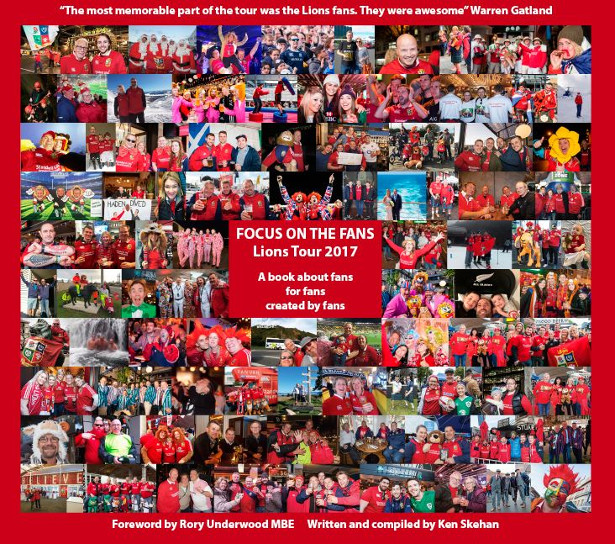 About this time last year more than 20,000 rugby fans were excitedly preparing to go on what for many will have been their trip of a lifetime – following The British & Irish Lions to New Zealand for what turned out to be a historic tour.
Freelance journalist Ken Skehan went with them. Ken wanted to pay tribute to fans of all sport for the role they play in attracting finance from broadcasters and sponsors. After all, they only invest the sums they do to engage with us fans.
He chose the Lions Tour as one of the most extreme examples of the lengths fans will go to in order to witness the highest quality sport live. Their investment of time and expense to travel half way round the world for extended periods is surely one of the great stories of fan support anywhere on the planet – as British & Irish Lions head coach Warren Gatland was quick to acknowledge to Ken the day after the final test in Auckland.
The resulting high quality, 255 page hardback book, 'FOCUS ON THE FANS: Lions Tour 2017' is now available. Rugby World's Alan Pearey in reviewing the book said: '…with nearly 600 photos and 79,000 words he has done a fine job in reflecting the scale and fervour of the lions invasion. Even if you're not one of the 600 fans featured, it's a pleasing and unique record of the Lions tour experience'.
Ken chose to finance the whole project from his own pocket and to print and publish the book himself. That way he could control what happens to revenues, and rather than a mainstream publisher taking a significant cut, a proportion of sales would immediately be allocated to rugby related charities.
£8 per copy sold from Ken's website www.focusonthefans.com is being equally split among:
Wooden Spoon
RFU Injured Players Foundation
My Name'5 Doddie Foundation
Borne (in support of their North Pole Trek that Will Greenwood completed last month).
Ken chose to support the latter because he had a brother who died soon after being prematurely born, which is the area Borne research into.
In the first few months since publication over £1000 has been distributed to these charities and to Exeter Chiefs Foundation, for whom he did a match day book signing.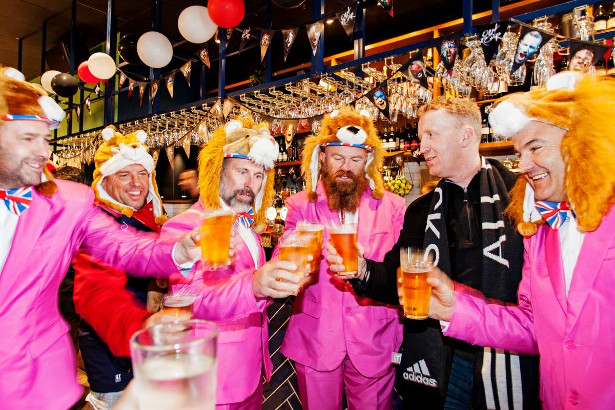 Ken is recouping some – but not all – of his considerable costs from the remaining sales proceeds.
Ken comments,
"The book celebrates the part fans play in sport, and would be a great memento for anybody who was on the tour. For those who would like to have gone but couldn't, the book will give them a flavour of the extraordinary experience that is a British & Irish Lions tour."
The book's cover price is £24 + packaging and postage costs of £4.50
FOCUS ON THE FANS: Lions Tour 2017
Raising money for rugby charities
Website: www.focusonthefans.com
Twitter: @FOCUSONTHEFANS
Facebook: @Focusonthefans
Ken Skehan ARPS MCIoJ
www.throughthelensphotography.net
Member:
The Royal Photographic Society (RPS)
The Chartered Institute of Journalists (CIoJ)
The International Travel Writers Alliance
The Bureau of Freelance Photographers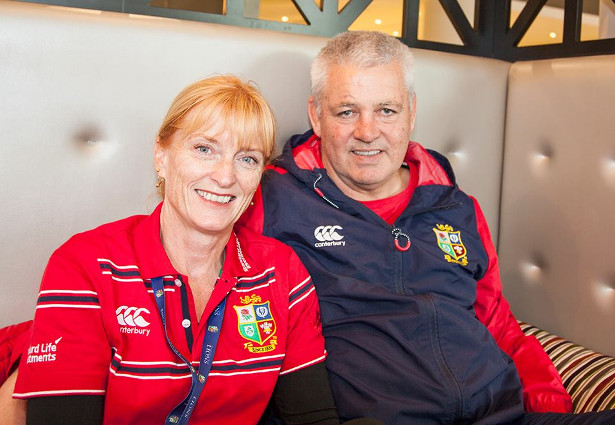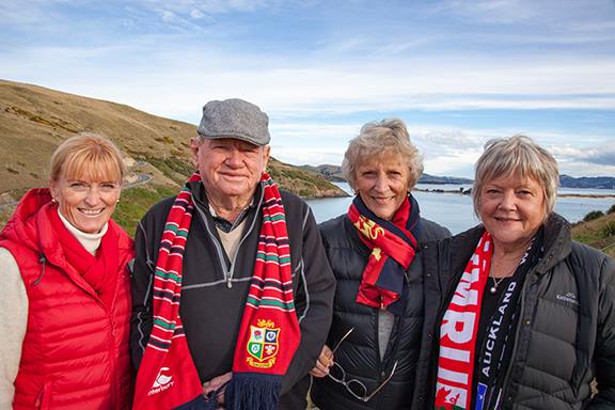 TicWatch E, a new smartwatch from Mobvoi.
The TicWatch E is perfect to coach a dad perfecting his golf swing, explore a new neighborhood, stay connected and more, all from a stylish, minimal wristwatch.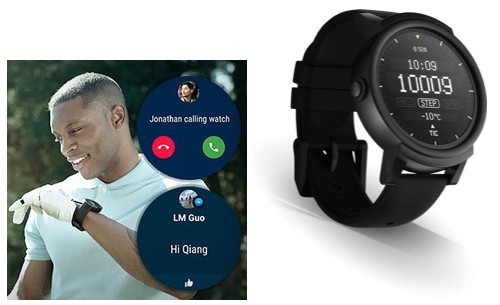 The TicWatch E (Express) is a winner of the Good Design Award, and launched on Kickstarter alongside the TicWatch S in 2017 raising over $3M in funding, becoming the #2 most funded wearable of all time on Kickstarter. It is now available for purchase through Best Buy, Amazon and the Mobvoi site for $159.99.
Key features include:
Google Play Ecosystem: Powered by the latest Wear OS by Google, giving you access to the entire Google Play ecosystem available to wearables
Android or iPhone: Compatible with iOS 8.0+ and Android 4.3+
Battery Life: Up to 48 hours of active battery life on a single charge
Advanced Fitness Assistant: Get coaching, track your steps, rides, heart rate and strength training.
Waterproof: IP67 Water Resistant, making it splash-proof in daily wet environments
Hey Google! Ask the Ticwatch questions, tell it to request a car ride or respond to your messages, and more right from your wrist with Google Assistant.
Stylish: Winner of the Good Design Award, with a rich watch face selection and changeable watch straps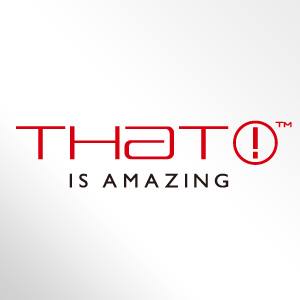 THAT! For anyone who loves to keep his/her coffee and tea hot – but dislike the unhealthy metallic taste emitted from stainless steel thermoses, we have developed the world's first glass lining interior, triple wall vacuum insulated travel mug.. THAT! Therma > us.thatinventions.com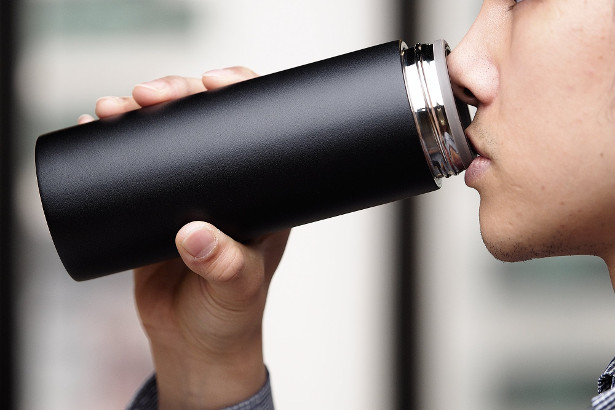 Did you know that when you drink out of stainless steel mugs, you are actually ingesting small metal particles? This is true especially if it's coffee (acidic) inside a stainless steel mug.
For anyone who loves to keep his/her coffee and tea hot – but dislike the unhealthy metallic taste emitted from stainless steel thermoses, THAT! Inventions have developed the world's first glass lining interior, triple wall vacuum insulated travel mug.. In addition to the benefits of the traditional double-vacuum insulation, a third, glass layer is added to preserve the true aroma and taste of your drink.
See more at :- us.thatinventions.com/collections/all/products/therma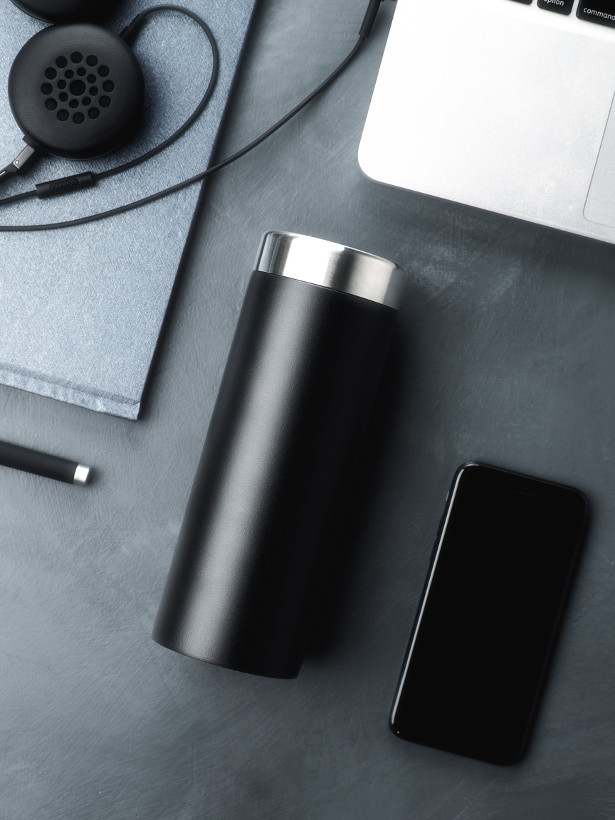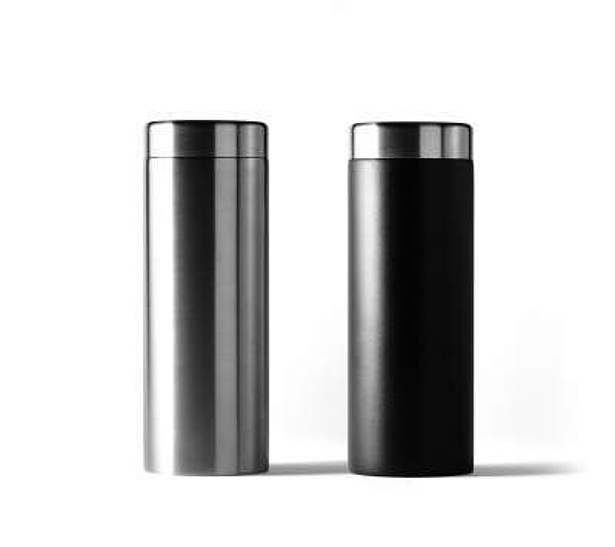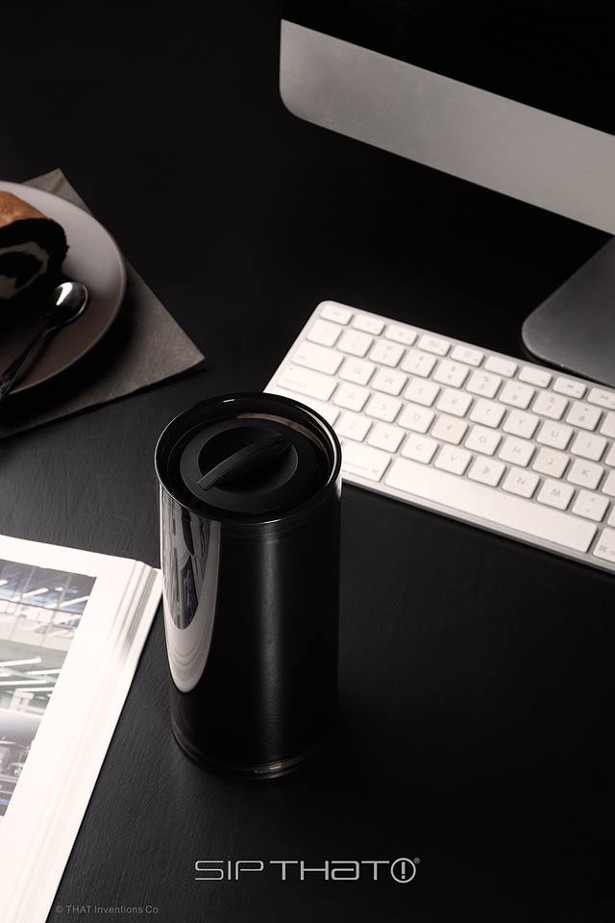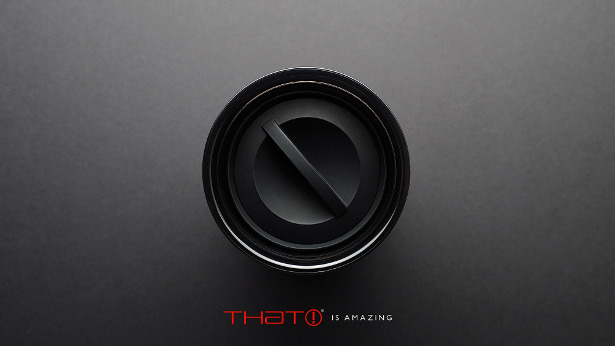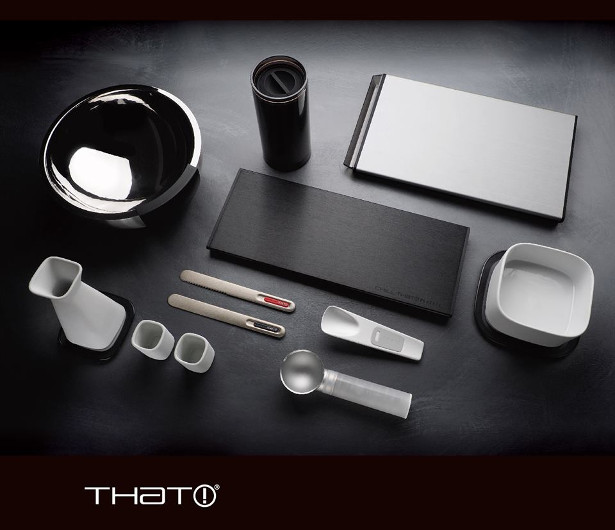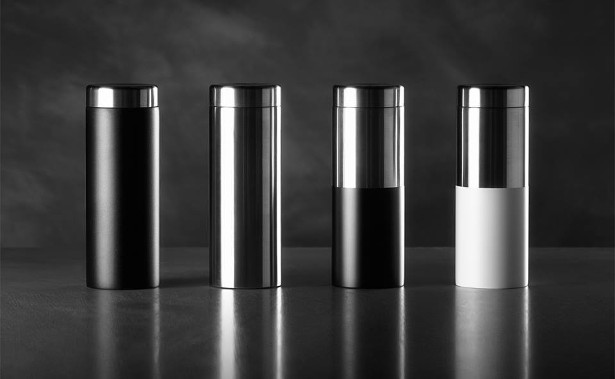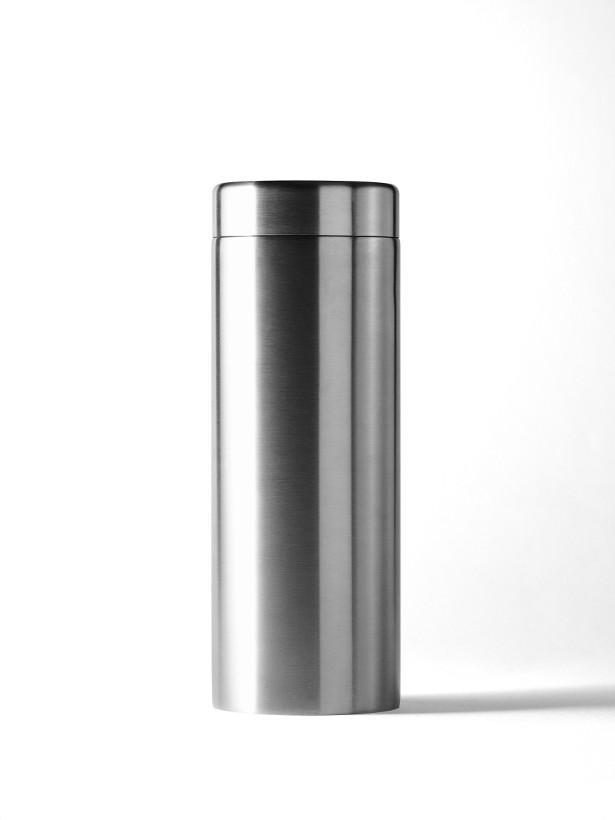 Flash ElectricBikes Announces Flash Commuter and Flash v1 Lite Models
May is NationalBike Month; Get Riding by Choosing an Electric Bike from Flash
That Fits YourLifestyle and Your Budget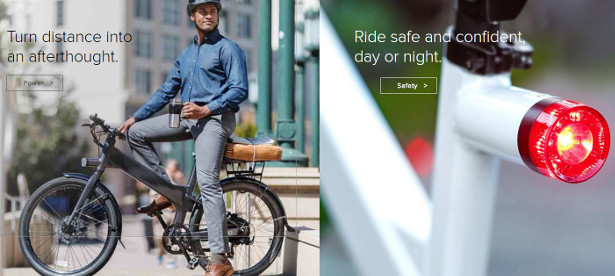 Fremont,CA – May 15, 2018 – Flash, makers of the world's most evolved andintelligent electric bike, today announced two new additions to the Flashfamily; the Flash Commuter and the Flash v1 Lite. Additionally, Flash is offering special savings on all Flash bikesand accessories through the month of May 2018 in celebration of National BikeMonth. The electric bike craze has been well underway for years in Asia andWestern Europe, and it's quickly catching on in the US. According to an electricbicycle report from Navigant Research, global sales of ebikes in2016 were around $15.7 billion and expected to reach $24.3 billion by 2025.
The health benefits of biking are numerous,including increased cardiovascular fitness, muscle strength and flexibility, aswell as stress and disease management, improved joint mobility and reduced bodyfat/weight loss. All three Flash models (Flash v1, Flash Commuter and Flash v1Lite) stay true to Flash's unique sleek design and color choices, while addingfeatures more suited to budget and lifestyle. Below is a description of allFlash models available. A comparison chart of the Flash models is alsoavailable.
TheFlash v1 is the original model, on sale in May 2018for as low as $1,599.00 (not including tax) plus free shipping. It offers allof the groundbreakingsafety, security and intelligence features never before seen on a bike,including:
• Powerful motor–a500 watt motor powered by a 36V internal battery, activated by throttle andpedal assist, with a top speed of up to 28 mph and a range of up to 30-50 milesbetween charges.
• Safety features–ahigh-intensity, adjustable LED headlight with a beam distance of 430 feet,automatic brake light, front and rear turn signals, 360° running lights and an
85-decibel electrichorn.
• Anti Theft/Security–amovement-sensitive alarm with GPS location tracking paired with the Flashmobile app delivers security alert notifications directly to the owner's phone,no matter where they are.
• Intelligence–ahigh-res touchscreen built into the frame, PIN code operation, 3G/LTEconnectivity (no subscription or fees required) and remote check-in on battery,location and alert status via the Flash mobile app. Plus, ability to instantlyswitch between Class 3 (28 mph top speed) and Class 2 (20 mph top speed) electricbike classifications via app settings.
● Flash Commuter announced today and on sale inMay 2018 for as low as $1,999.00 (not including tax) plus free shipping, adds anintegrated cargo system (front and rear) that's built into the frame design,providing additional structural integrity while extending the lighting tubes toavoid any obstruction. The Commuter also comes with customfenders and mud flaps, making it the perfect vehicle for getting you and your gear across town.
● Flash v1 Lite announced today and on sale inMay 2018 for as low as $1,359.00 (not including tax) plus free shipping, offersa more affordable price for a superb electric bike. The v1 Lite has the sameframe design, power and on-board technology as the popular v1 original model, but with app connectivityand intelligent safety features disabled. Top speed is also reduced to up to20mph, making the v1 Lite a Class-2 electric bike. Riders can unlock all of thev1 features at any time, including the higher top speed, by upgrading on theFlash website. Instant upgrade is performed by Flash's software with no serviceor replacement required.
UserTestimonials
Don't take our word for it. Flash users arethrilled with our features and capabilities:
● "I highly recommend Flash electricbikes. I'm constantly showing my bike to friends and colleagues. This is by farone of the best purchases I've made; it has changed my life in so many ways!"Scott Weston, New Orleans
● "I've tried all kinds and types ofbikes. The Flash v1 electric bike is the Tesla of ebikes; it's sleek and ridesbrilliantly." Alex Genis, New Jersey
● "I really like that I can run tothe local coffee shop and grab take out Thai food for dinner by hopping on myFlash. It feels good that I am personally not adding to the carbon footprintand helping the environment in some small way." Scott Musgrove, Seattle
● "I really like that I can see how much battery lifeI have via my mobile phone. The permanent headlights in the front and brakelight in rear are a huge bonus, since lights are expensive and sometimes getstolen. The anti-theft alarm feature is also nice and a worry-free feature. Andthe Flash is really sleek looking." Dan Lujan, Santa Rosa, CA​
● "We have so much fun varying thepace of our rides," said Valerie "I'm almost always ready to go and explorewith my Flash." Valerie Rumerill, Santa Rosa, CA
Multiple thefts have been recovered thanks to Flash's advanced security features,and Flash owners have contacted the company to share their excitement andgratitude:
● "The GPS and security app with myFlash prevented another loss for me and I'm very appreciative that my Flash wasrecovered. The police told me we wouldn't be having this conversation if therewasn't a GPS tracking device on this bike." Lyle, Seattle
● "It was a great end to a rollercoaster day. When my bike was stolen, I was certain that it was gone for good.I am so grateful for Flash's anti-theft recovery system, I can't thank theFlash team enough for including these security features, it made all of thedifference in the outcome of my story." – Corey Quevedo, Santa Clara, CA
For more information about Flash bikes pleasevisit https://flashbike.io/

 Great product for busy dads. A Planner focused on To Be rather than To Do! www.ponderlily.com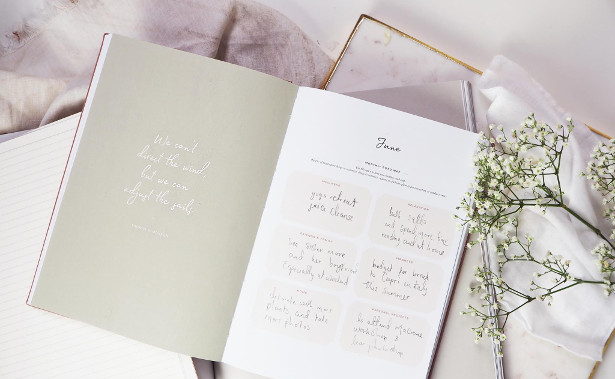 FACEBOOK | TWITTER | INSTAGRAM | PINTEREST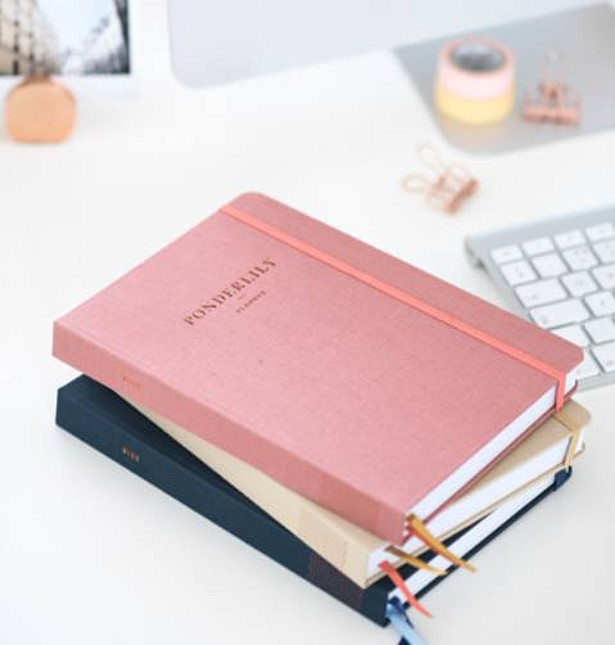 Ranging in price from £12.50- £23, these unique pieces are not only affordable, but they also make a great gift because they:
are versatile, with clean lines and elegant style
are designed to make users feel empowered and inspired
are eco-friendly, made with recycled paper and vegetable-based ink!
Ponderlily designing planners that help people put themselves back on the agenda; in their planners, there's space for dad to focus, do, and recharge – not just to remember to run errands. Here are some pictures:
​
To learn more you are invited to visit www.ponderlily.com and check out a delicately and sensibly designed range.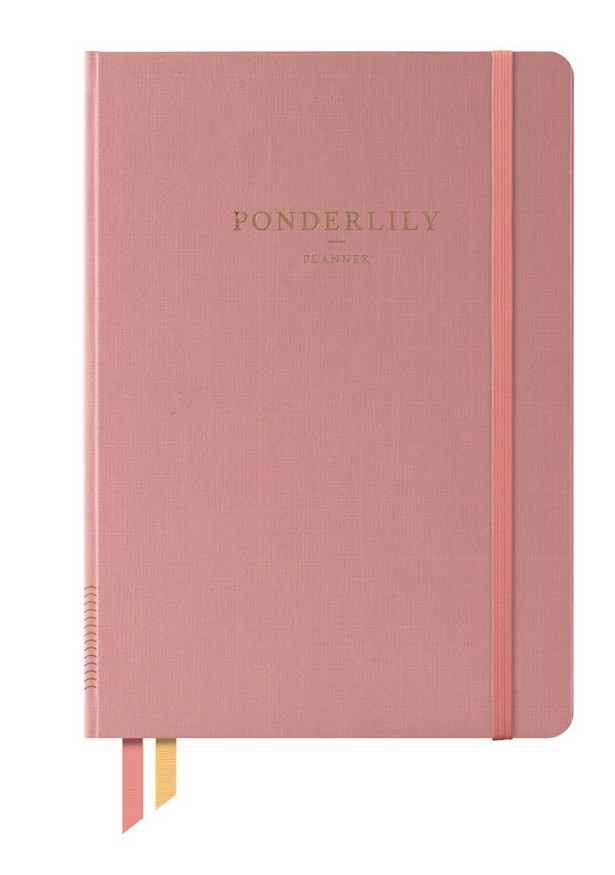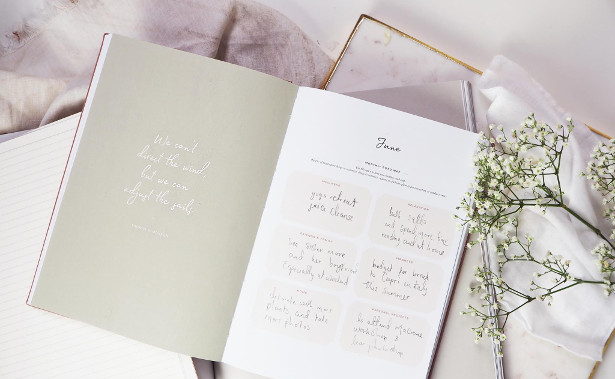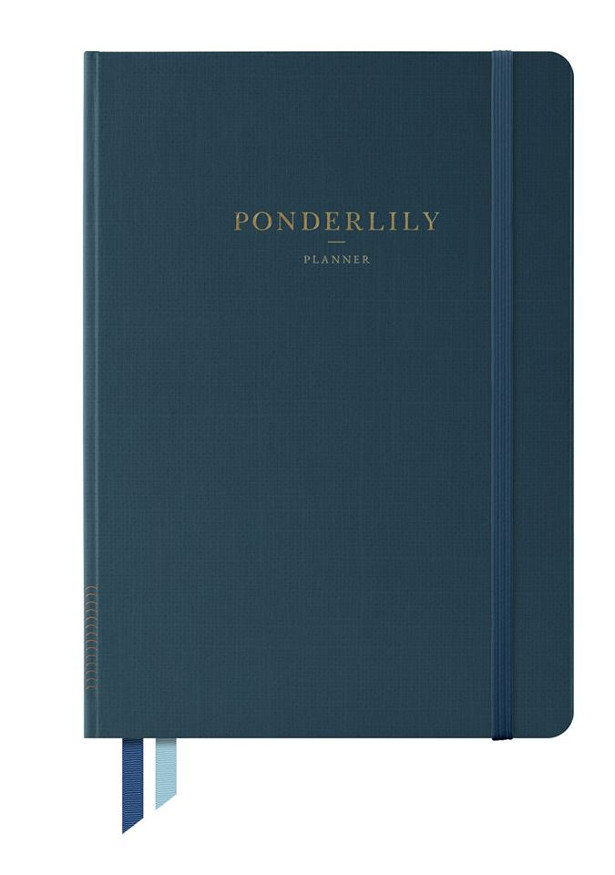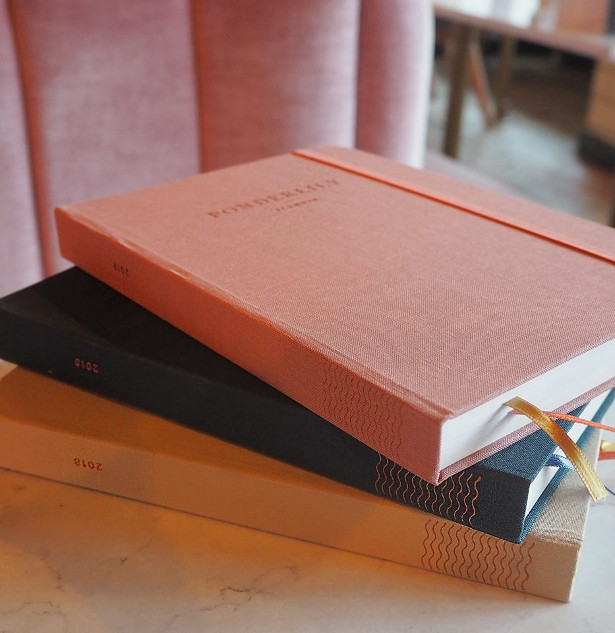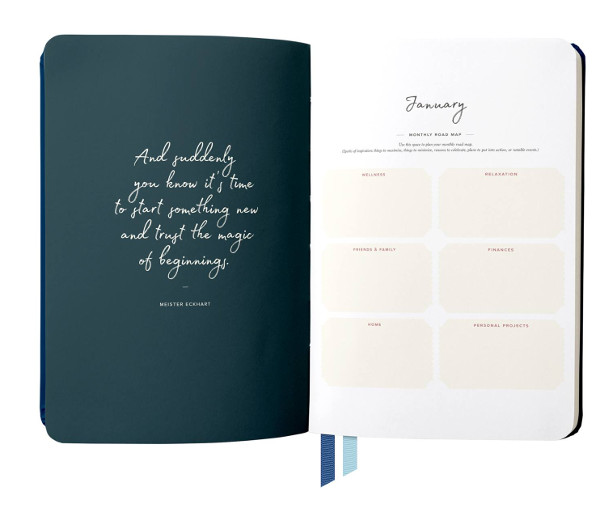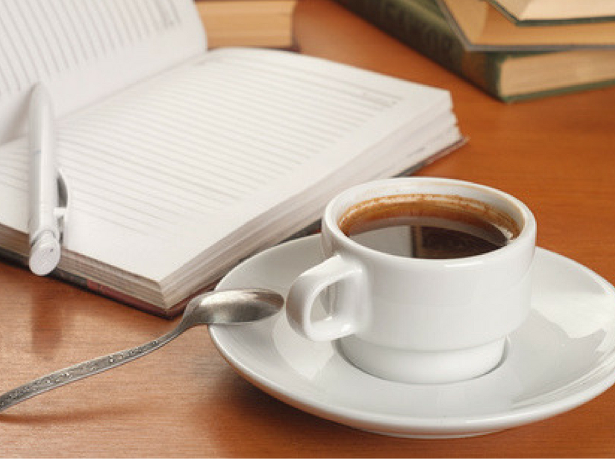 Get big brands for less with up to 75% off RRP on adidas, Diesel, Nike, Converse, Timberland, Lipsy & many more! www.GetTheLabel.com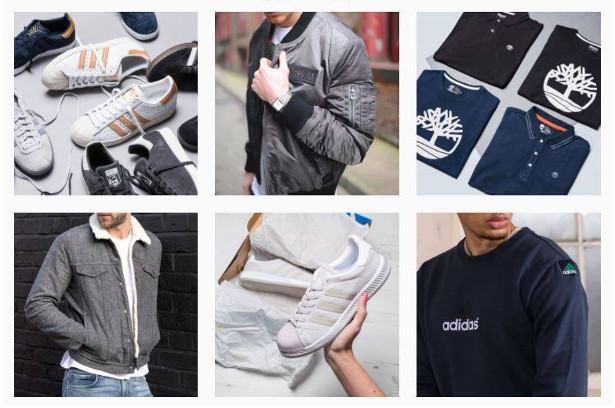 FACEBOOK | TWITTER | BLOG | GOOGLE+ | INSTAGRAM | PINTEREST | YOUTUBE
Here at Getthelabel.com we love to make people happy, we live to give, we put the 'love' in pullovers, the 'yes' in polyester and the pennies back in your pocket!
We have around 4,000 lines with up to 75% discount available for delivery to 58 countries worldwide!
Why shop with Getthelabel.com?
* 1. Massive savings off leading brands!
* 2. Our website is 100% secure
* 3. 21 days to return purchases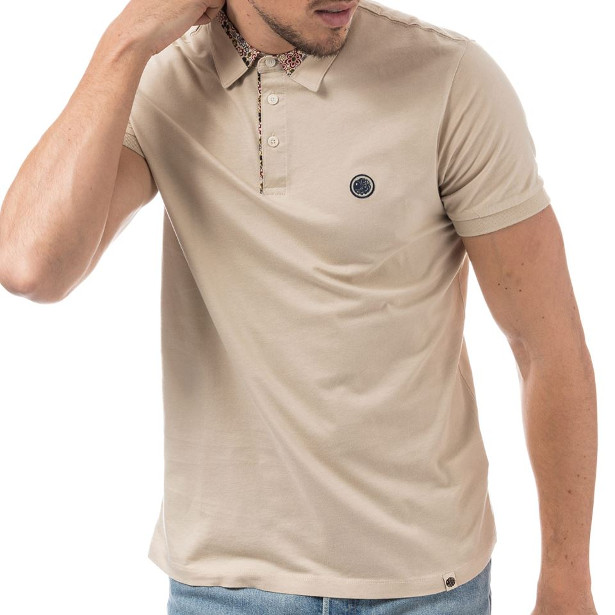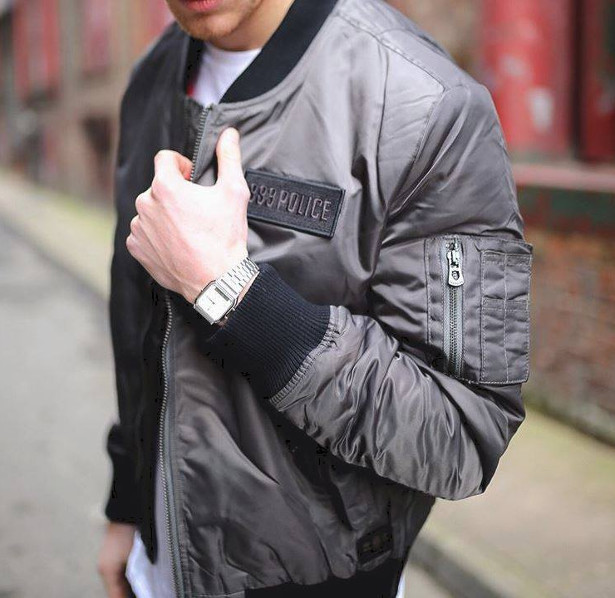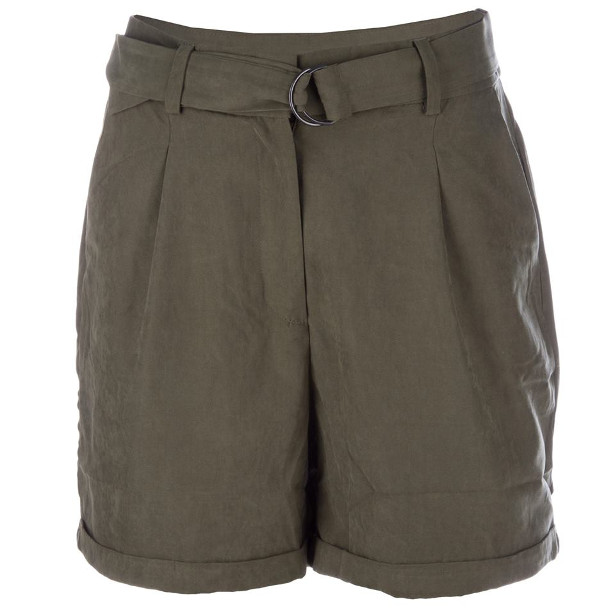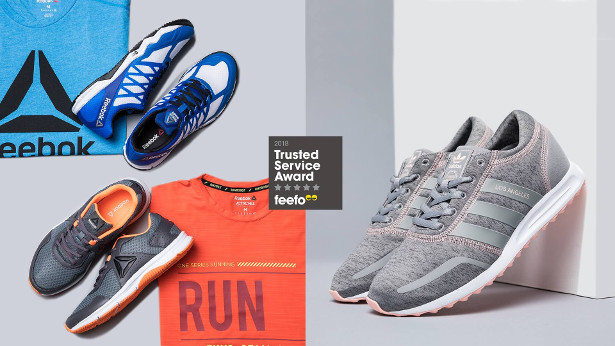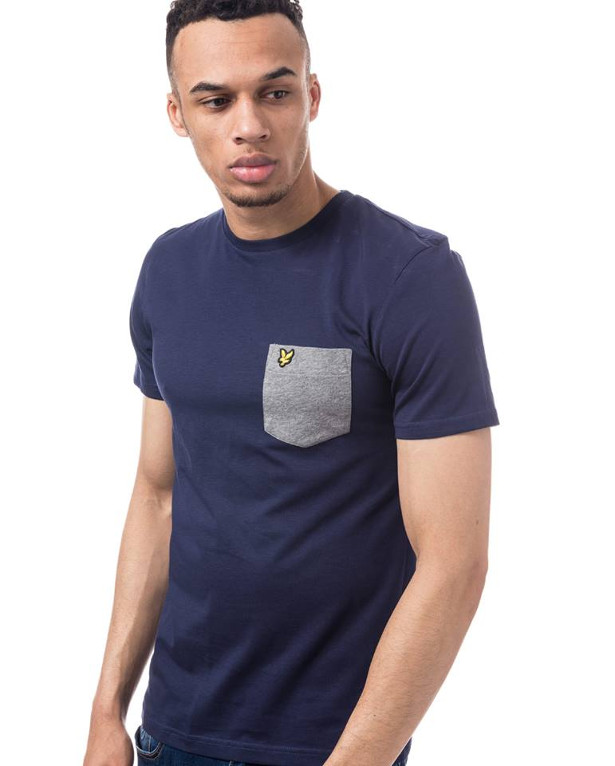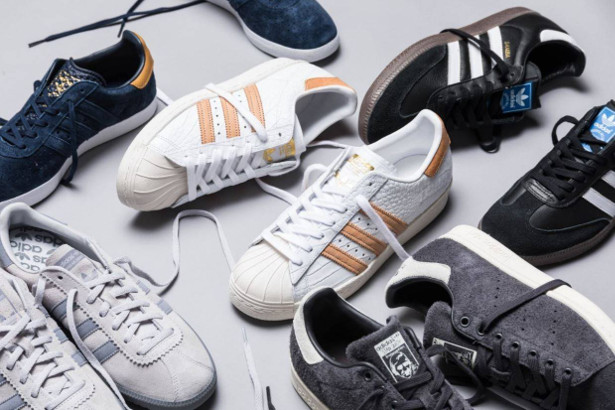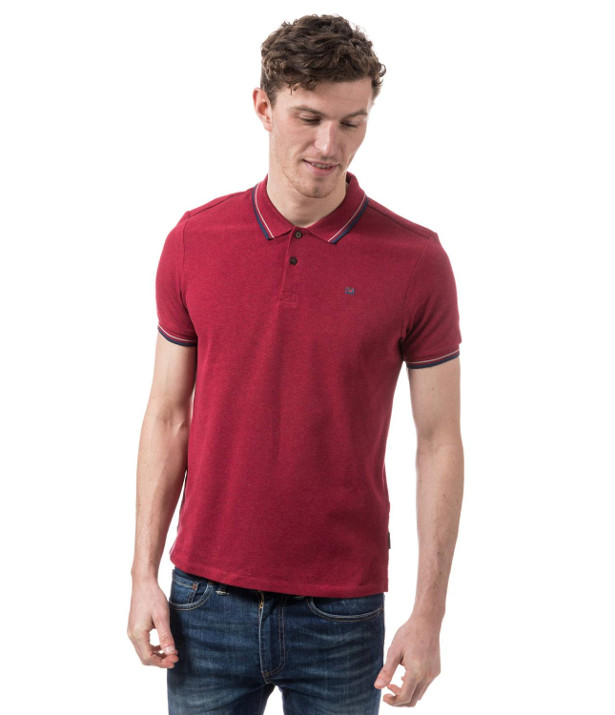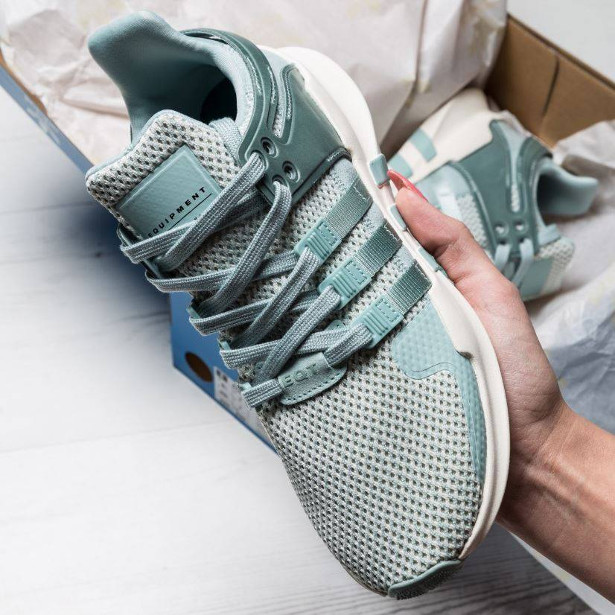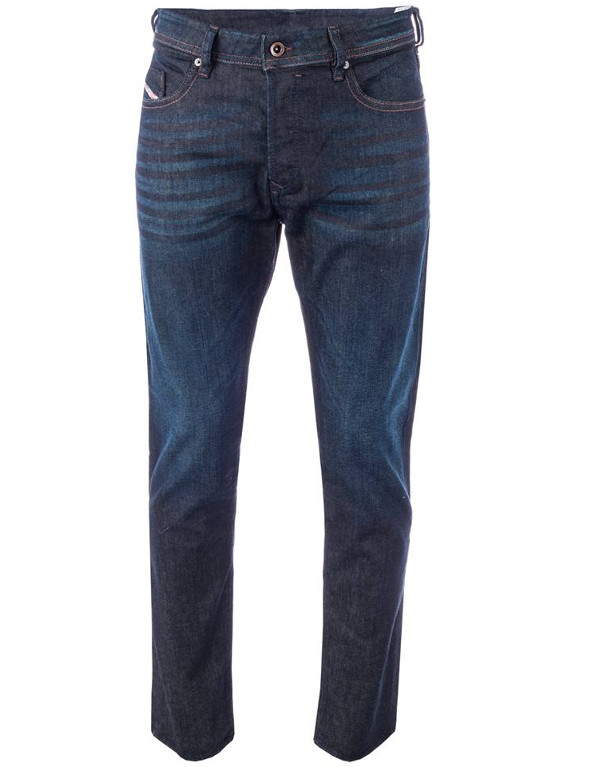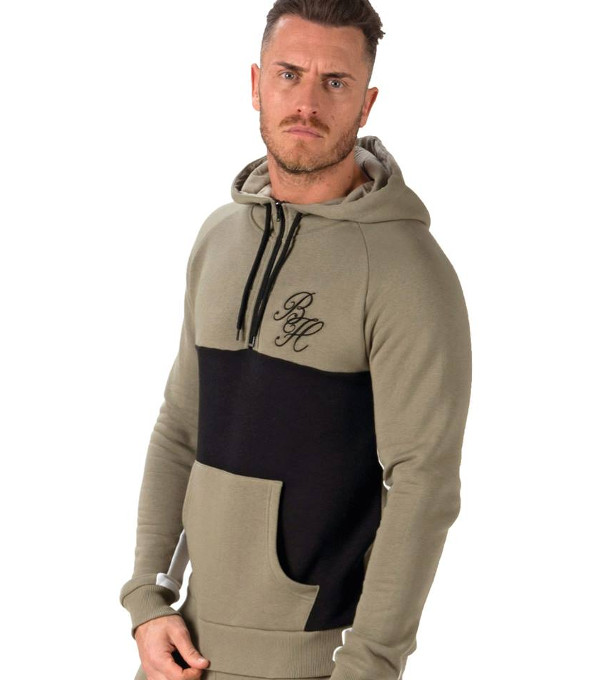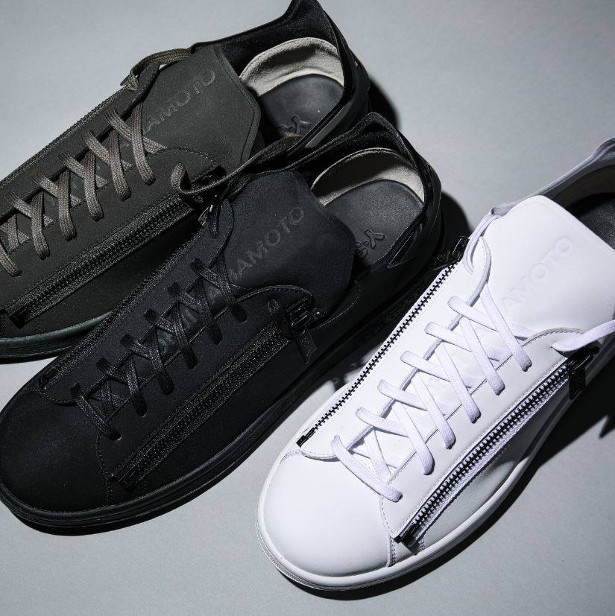 Red Rooster® (Organic) Male Energizing Tonic amplifies the masculine side of a person and is for men who desire more energy, stamina and staying power! For Father's Day! www.yourhealthbasket.co.uk/index.php?l=product_detail&p=709
Red Rooster
by BIORAY

FACEBOOK | TWITTER | LINKEDIN | PINTEREST
Red Rooster® is a Traditional Chinese Kidney Yang Tonic for men useful for supporting endocrine regulation, a healthy prostate and a healthy adrenal system at times of high stress. Red Rooster® is a powerful pro-sexual tonic that amplifies the masculine side of a person and is for men who desire more energy, stamina and staying power.*
Health Benefits:
Supports a healthy male endocrine system*
Supports immune function*
Restores energy*
Improves focus*
Supports libido*
Boosts athletic performance*
Contraindicated for individuals with high blood pressure.
*These statements have not been evaluated by the Food and Drug Administration. This product is not intended to treat, diagnose, cure, or prevent any disease.
2 oz – UPC: 689076815697
Made in the United States.
Gift Dad with Baby Foot's new Men's Peel
www.BabyFoot.com

FACEBOOK | INSTAGRAM | TWITTER | YOUTUBE | PINTEREST
The original foot peel brand Baby Foot, recently launched a men's version, just in time for Father's Day. This year, give the dad(s) in your life the gift of soft, smooth feet with Baby Foot for Men. The formula contains 16 types of natural extracts which exfoliate and moisturize at the same time, allowing rough, dry and cracked soles to be a thing of the past!
All he has to do is slip on a pair of Baby Foot booties (they come pre-filled with the exfoliant) and in one hour, he's on his way to smooth, soft feet. The unique and effective process removes the unwanted dead skin cells that have built up layer after layer. Dad's feet will peel and peel and peel (between 3-5 days). But when he's done, his feet will seriously look brand new…you might not even recognize them.
Baby Foot for Men can be purchased it at www.BabyFoot.com and Amazon.com; $25.

Ergonomic tool grip easily attaches to all long handled tools and equipment; rakes, shovels, hoes, snow shovels, power washers and even painting poles. Instantly transforming them into ergonomically beneficial tools designed to give the user dramatic back pain relief and safety benefits. Can be placed anywhere along or around stick tool for maximum comfort
15% discount code for BackEZ
purchases on Amazon is RUGBYEZ1.
Buy now at :- www.amazon.com/Back-Saving-Handle-Labor-Saving-Ergonomic-Attachment
Reviews on amazon speak volumes to consumer satisfaction.
www.amazon.com/Back-Saving-Handle-Labor-Saving-Ergonomic-Attachment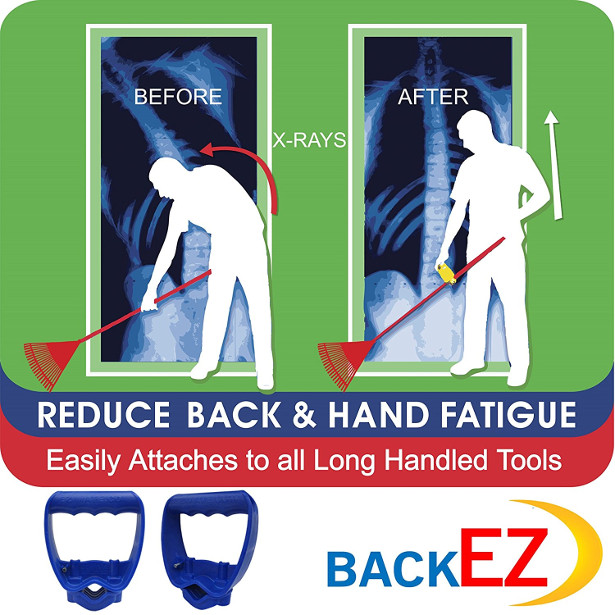 The best way to make shoveling easier is with the BackEZ tool handle. This secondary handle attaches to the shaft and improves ergonomics and lessens the risk of injury. With this additional handle, the effort to shovel is more balanced between your two hands, greatly reducing the strain on your back and lowering overall exertion. Simply put, it makes shoveling or gardening easier. The BackEZ is made of durable plastic, and with the included hex wrench it's easier to take on and off the shovel shaft (or to adjust it up and down the shovel shaft to fit different people). Its wide opening is perfect for to use with gloves available in 4 colors Yellow- Blue- Red –Green. Lighter colors provide more visibility of tools when left on the ground.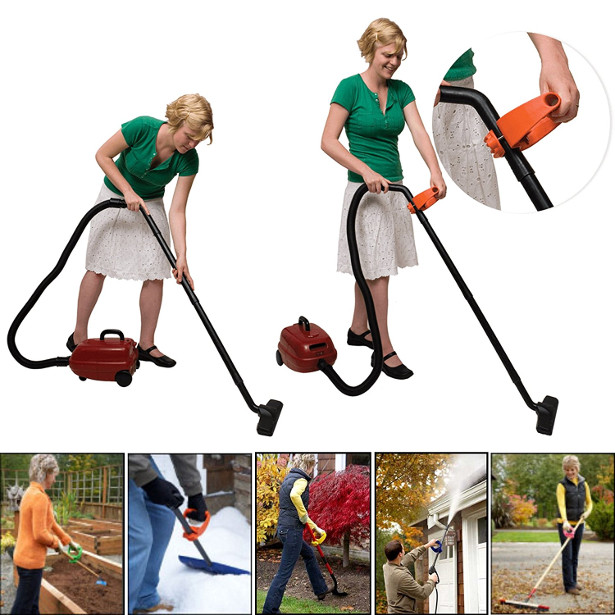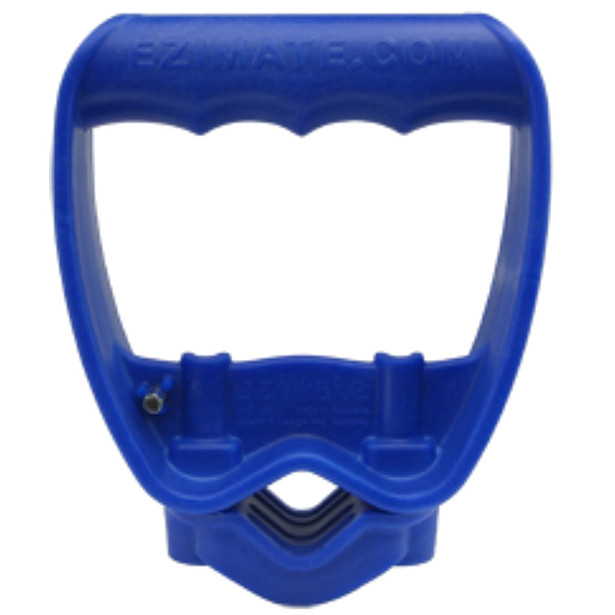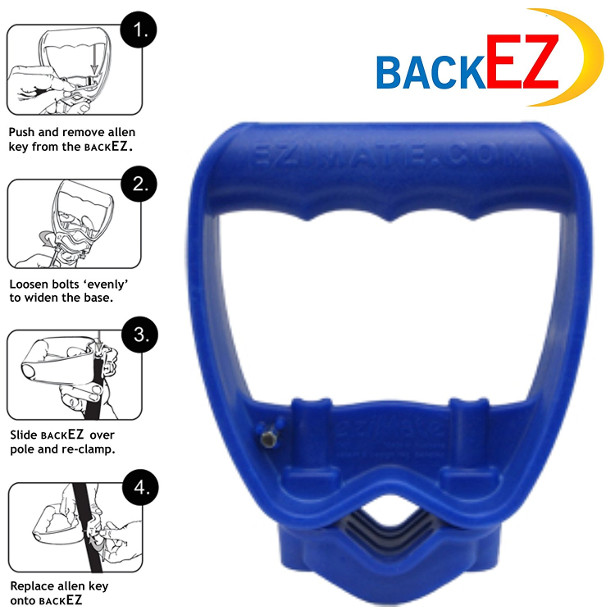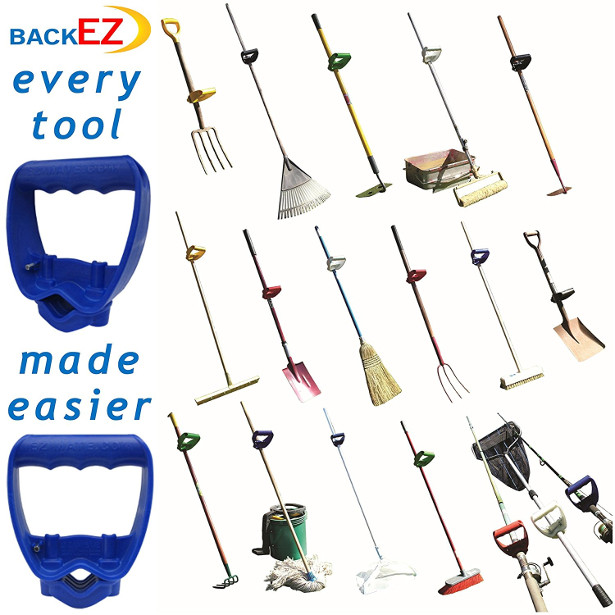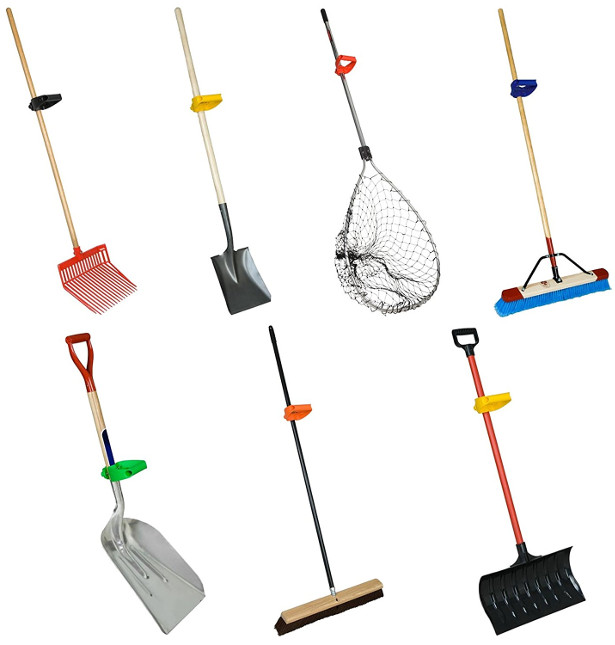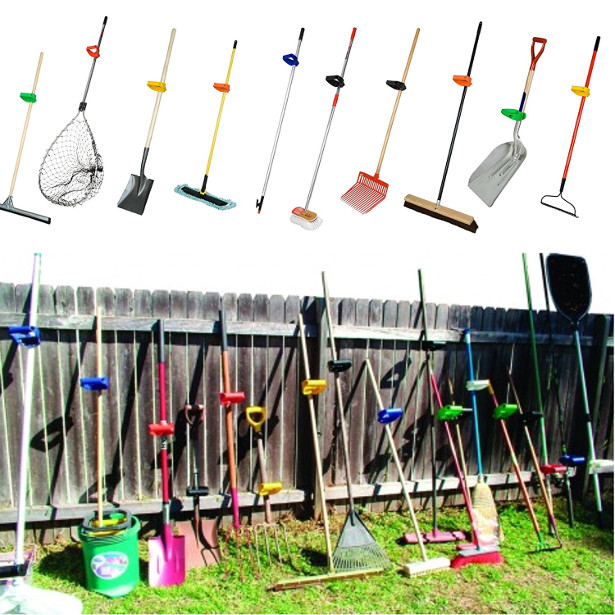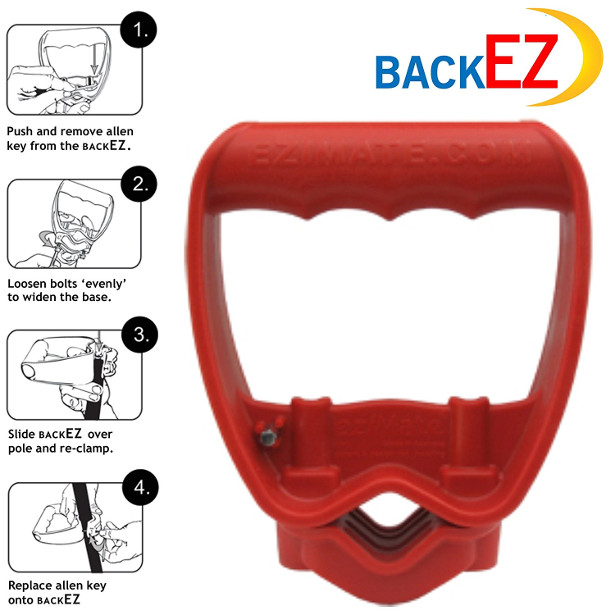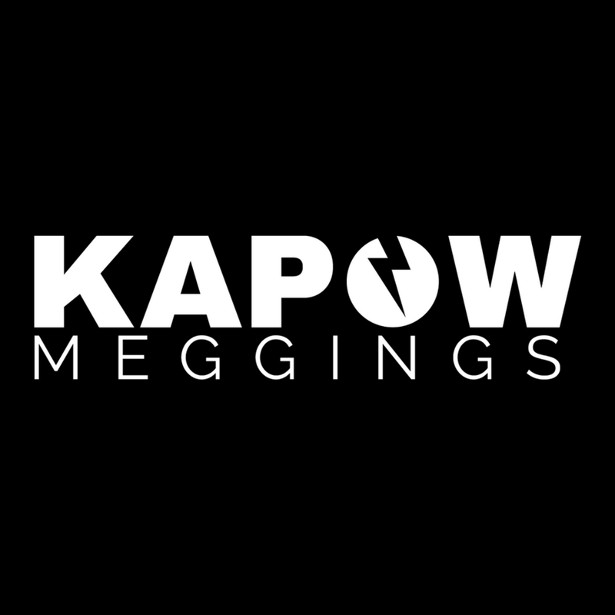 FACEBOOK | TWITTER | INSTAGRAM
KAPOW MEGGINGS
Men's active wear with a twist, kick-ass men's leggings with killer designs. Check out their performance range here: kapowmeggings.com/collections/performance-range
They already have guys wearing them for touch rugby in both Australia and the UK, and the movement is growing in the States.
ABOUT THE BRAND
Kapow Meggings are made for men who attack life with the confidence of a high performance athlete. Founded by Sydney brothers Ben & Jordan, Kapow's leggings are designed especially for men and feature a show-stopping range of wild prints and killer colours. They're made to fit like a second skin, and look like a million dollars. With styles ranging from Geotech to High Voltage, and neon leopard print to exploding supernovas, their designs are all about self expression, having fun, and standing out. Men all over the world wear Kapow's for fitness, fashion, and festivals.
THE NEW PERFORMANCE RANGE
Men don't have to wear boring workout gear. Whether they're on the rugby field, squatting, running, downward dogging, or mother flippin' BASE jumping, men need to look the goods and wear gear that can support high endurance high impact activities. But guys don't have many options when it comes to premium quality athletic mens leggings that aren't black, blue or… actually, that's about it.
The new Performance Range is designed to supercharge male gym style with wild prints and killer colours.
Kapow Meggings have just launched a range of athletic leggings for men who have 99 problems but a bench ain't one. It's work-out gear that is engineered to get physical and designed for men who like to stand out from the crowd. Kapow's leggings are battle-tested by amazing athletes from all corners of the world – our brand ambassadors include BASE jumpers, yoga teachers, bodybuilders and aerial acrobats.
PRODUCT FEATURES
High performance spandex and polyester construction provides mid-level compression to help stabilize muscles while providing superior support, comfort and durability.
Way Stretch fabric
Breathable & moisture wicking
Ergonomic waistband for secure and comfortable fit
Flat seams for smooth movement & natural range of motion
Lightweight, second skin feel
Slimline phone pocket keeps phone secure & tight w/ no bouncing
Zippered stash pocket for keys / cash
Reflective logo
Machine washable, quick drying
Here are images of Kapow Meggings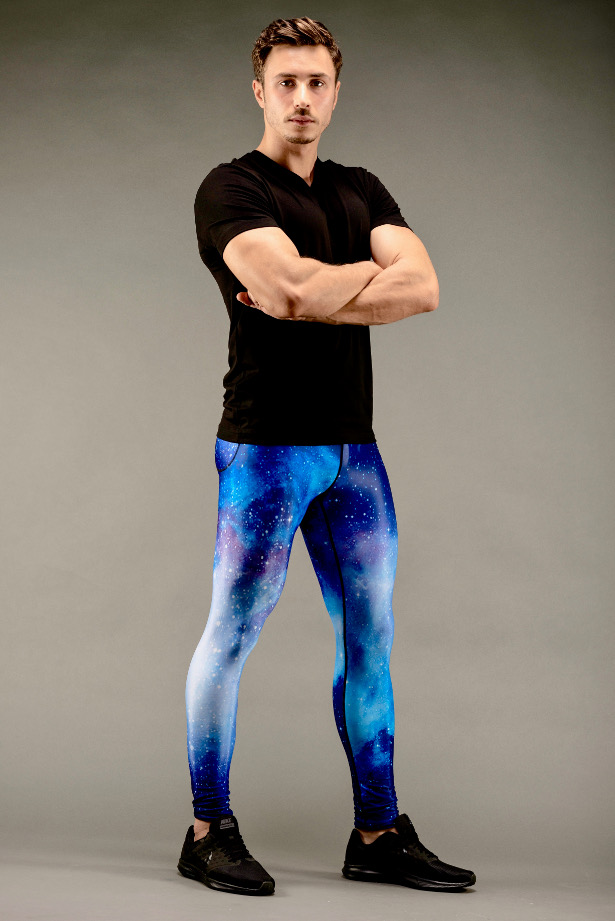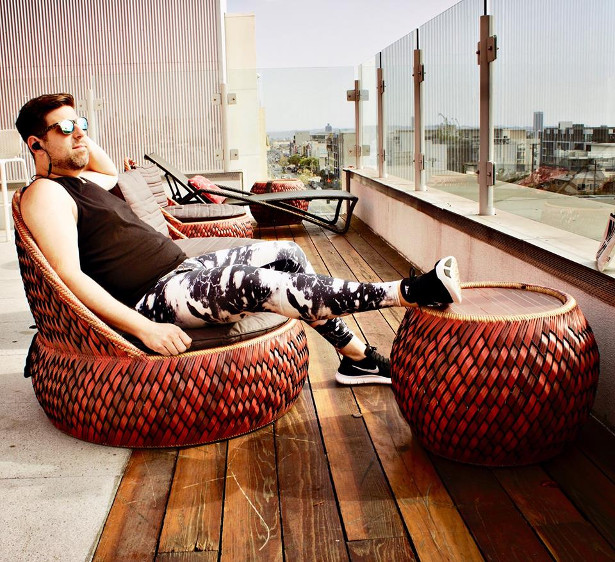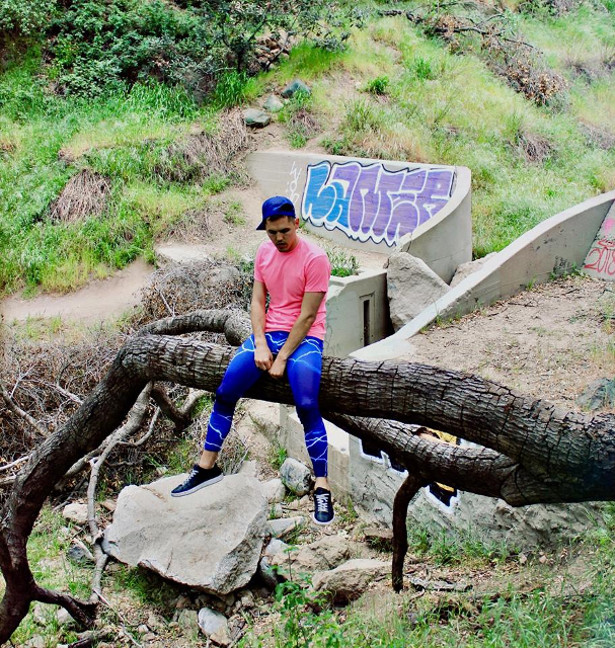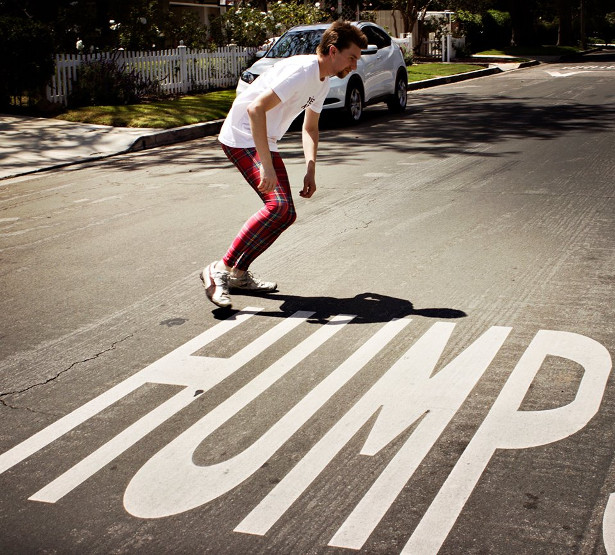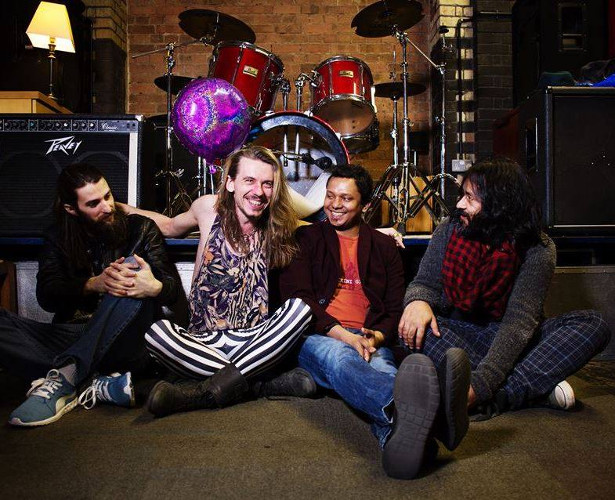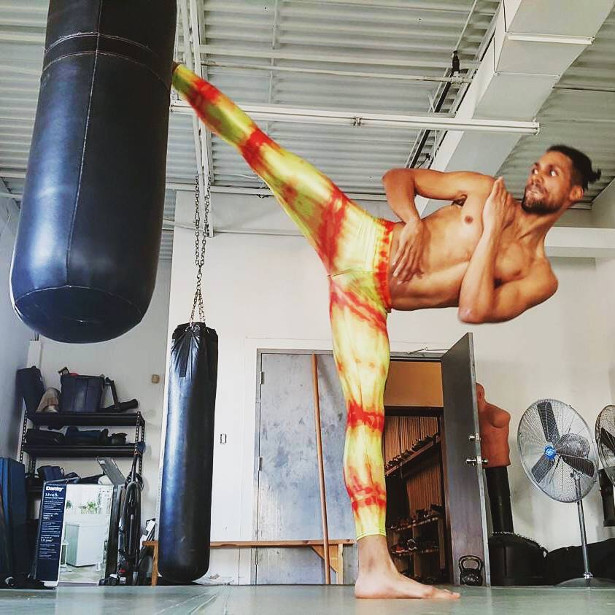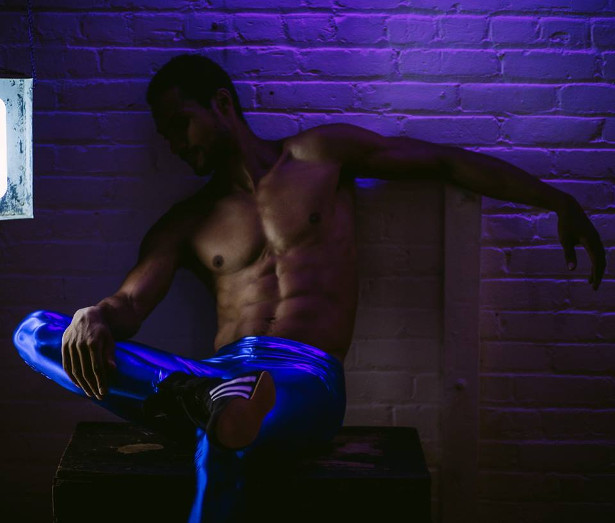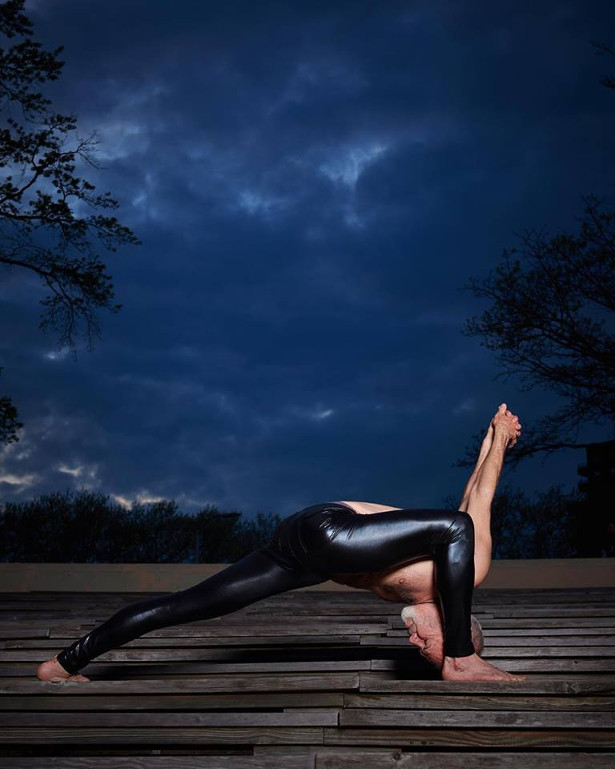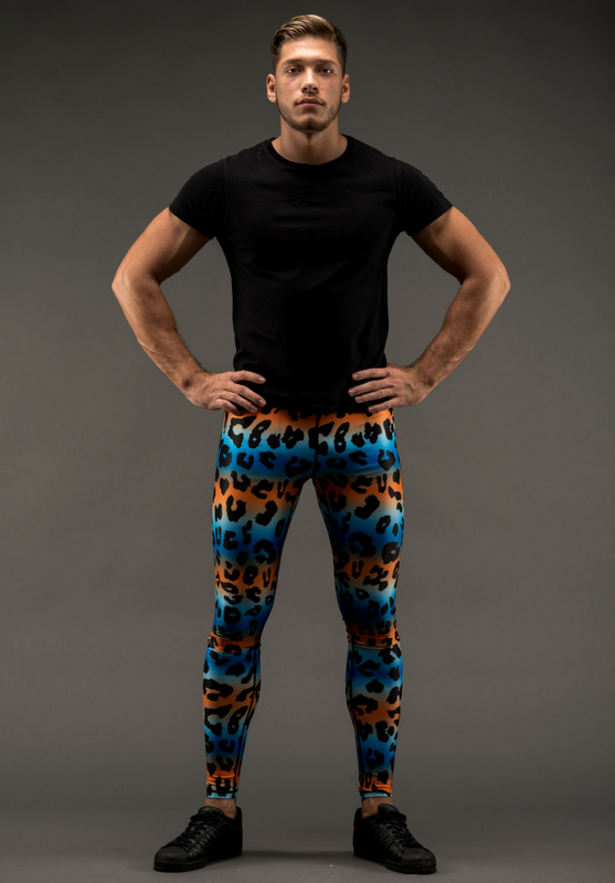 Kryrofit Sports Releases Game-Changing Cooling Gear to Reduce Heat Illness & Boost Performance. www.kryofitsport.com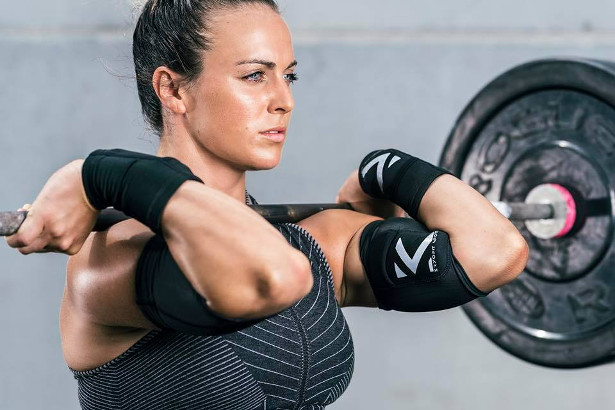 FACEBOOK | TWITTER | INSTAGRAM
Great for dads who love health, fitness, the outdoors and active lifestyles!
Its a great idea for active dads because you can never be too careful about heat exhaustion.
Heat exhaustion occurs when people are exposed to high temperatures for extended periods of time without hydration. This can happen in a number of environments, but is most commonly seen when children are left in vehicles by their parents or caregivers. The inside temperatures of a vehicle can easily reach 120F on a hot day in just minutes.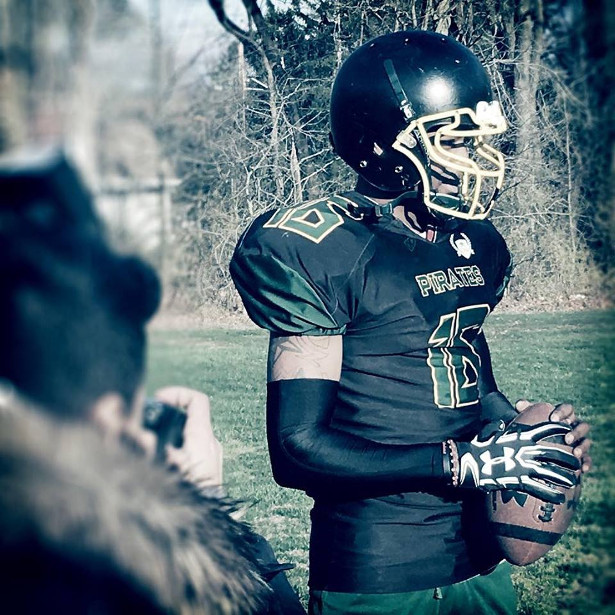 Here are some some astounding facts About Heat Exhaustion
Heat injuries occur when the body reaches temperatures of 104 degrees Fahrenheit or higher, which may cause cellular damage after 30 minutes or so of elevated
temperatures.
Heat stroke from exercise is one of the 3 leading causes of sudden death in sports activities.
100%. That's the survival rate for heat exhaustion when rapid, proper treatment is given to someone suffering from the issue.
31% of the deaths from heat exhaustion symptoms were attributed to exposure to excessive natural heat.
Those most prone to heat exhaustion are elderly people, people with high blood pressure, and people working or exercising in a hot environment.
The death rate in the US for heat-related causes since 1979: 0.5 per 1 million.
More than 70% of heat stroke deaths occur in children younger than age 2. 3 out of 10 of those incidents occur when a child enters a hot location and cannot escape on their own without the caregiver's knowledge.
A car can reach 110 degrees when temperatures are only in the 60s. Heat exhaustion can take place when the outside temperature is as low as 57 degrees.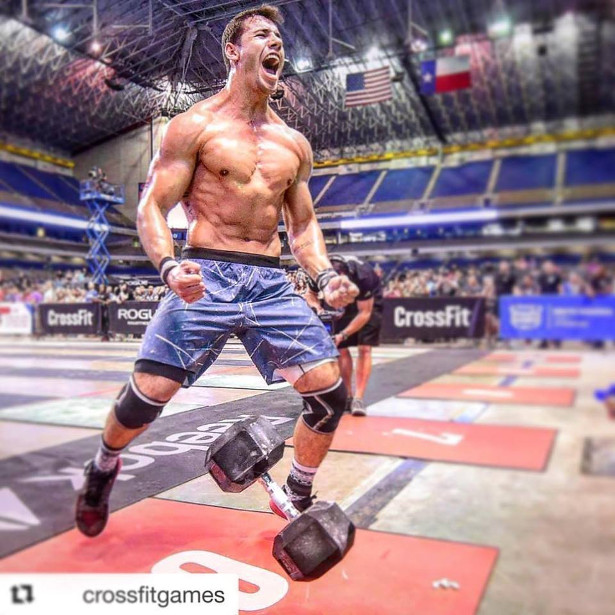 In 2016, 94 people died as a result of extreme heat, more than double the 2015 total of 45
Heat exhaustion rates are the highest for athletes who play high school football.
A study by Andrew J. Grundstein, an associate professor in the department of geography at the University of Georgia, reported that 123 high school football players died of heat-related illnesses between 1960 and 2009.In fact, from 2005 to 2009, the National Center for Catastrophic Sports Injury Research (NCCSIR) in University of North Carolina reported 18 cases in which high school and college athletes suffered fatal exertional heat stroke."There have been over 35 heat stroke deaths in college and high school athletes in the last 10 years," according to Rebecca Stearns of the Kory Stringer Institute. "Since 2004, these yearly averages are almost twice that of what we have seen in the decades preceding these years.
Kryofit has revolutionized how athletes (and beyond) prevent injury from becoming overheated.
Kryrofit Sports Releases Game-Changing Cooling Gear to Reduce Heat Illness & Boost Performance
Kryofit has revolutionized how athletes (and beyond) prevent injury from becoming overheated.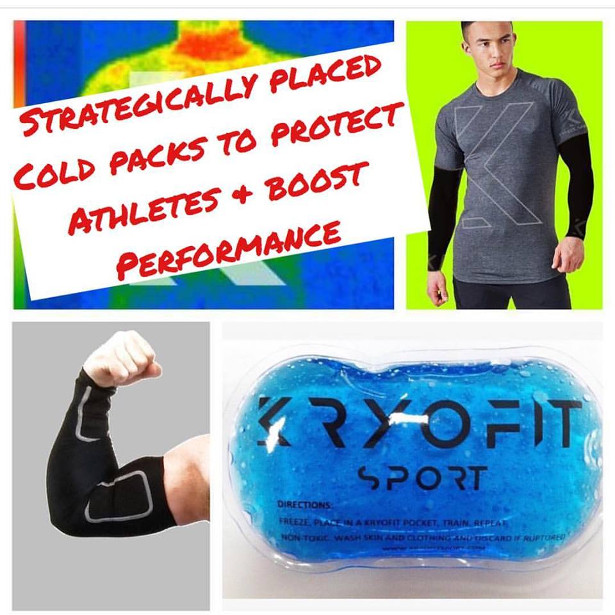 Designed to help reduce heat illness and boost performance, Kryofit Sport's ice-cold compression sleeves are turning the athletic world on their heads and changing the status quo. For the first time, athletes can proactively reduce heat injury, and achieve measureable performance increases. Professional athletes from the NFL, AAA baseball, triathletes, UFC, volleyball, boxing, tennis, soccer, and hockey all see the benefit of this innovative solution. Amateur athletes including competitive runners, crossfit athletes, MMA fighters, boxers, and even casual weekend warriors simply looking to feel better while training have all given rave reviews.
Across all sport disciplines there are a variety of equipment to help prevent almost any injury except the #1 cause of hospitalizations and death: Heat Illness. This is generally treated AFTER the damage is done but do nothing to PREVENT it.
After much research and 15 years of medical experience, creator Alan Brockway invented Kryofit Sport, the world's coolest athletic gear…literally. As an adult athlete, Brockway realized there was nothing to help keep him cool during his workouts. Furthermore, his research revealed that dangerous overheating is avoidable, can affect any athlete, and yet no options existed. So, Alan invented a solution.
Proactive cooling is taking dangerous overheating seriously. Athletes work hard for gains and deserve to compete at their best in any conditions. Kryofit Sport Targeted Thermal Support (TTS) sleeves help heat or cool the body, saving energy that can be used to boost athletic performance. This is achieved by directly cooling the wearer's blood rather than large muscle groups. This allows the athlete to "warm up" their muscles and joints AND keep cooler.
Kryofit Sport sleeves are clinically proven, cools for ~45 minutes over 8 cooling zones and are appropriate for ANY athlete, ANY age, ANY sport.
For more information, please visit kryofitsport.com/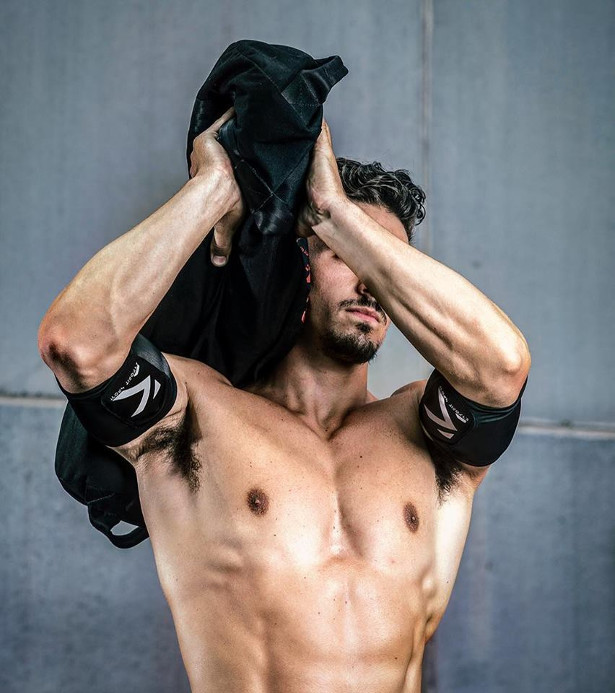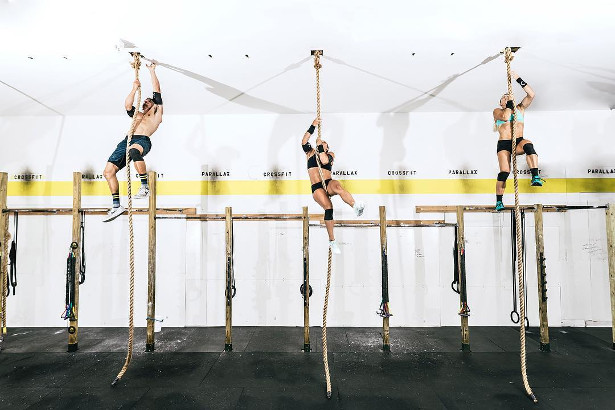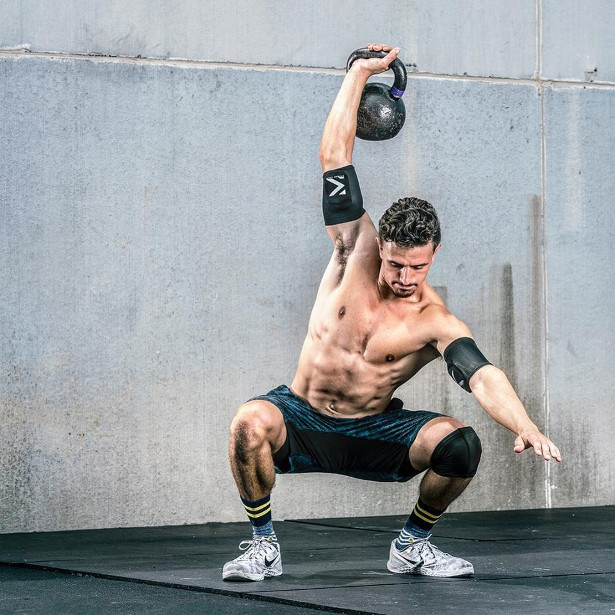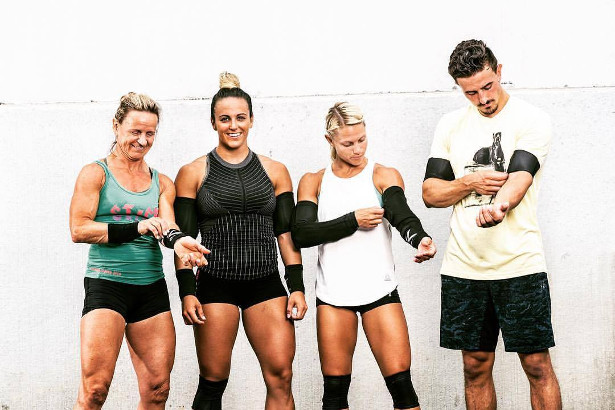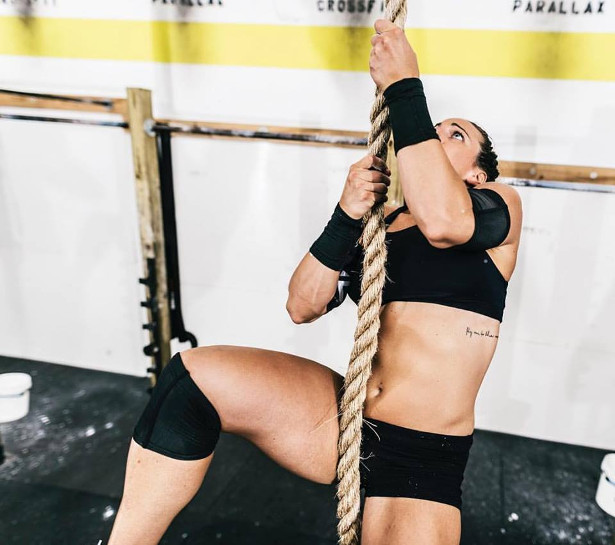 18.21 Man Made Wash.
FACEBOOK | TWITTER | YOUTUBE | INSTAGRAM | PINTEREST
Fortifying Shampoo, Conditioner and Body Wash All-In-One. This sulfate free formula infused with Macadamia Glycerides, Hydrolyzed Quinoa and Hydrolyzed Jojoba Esters binds moisture, provides sheen, strengthens hair & skin and cleans from head to toe.
Application: For above: Work a small amount between the palms and massage through wet hair and scalp with fingers. Rinse thoroughly and repeat for richer lather. For below: Work a small amount between the palms and apply directly to wet skin. For extra lather use a washcloth or loofah.
Fragrance: Sweet Tobacco Oil Blend
Size: 18 FL OZ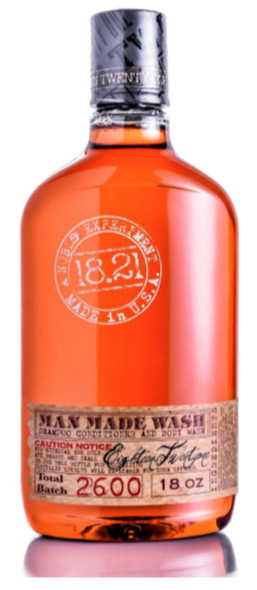 Product Ingredients: Water, Sodium C14-16 Olefin Sulfonate, Cocamidopropyl Betaine, Lauramide DIPA, Decyl Glucoside, Glycerin, Polysorbate 20, PEG-120 Methyl Glucose Dioleate, PEG-16 Macadamia Glycerides, Fragrance (Parfum), Polyquaternium-10, Citric Acid, Cetrimonium Chloride, Hydrolyzed Quinoa, Hydrolyzed Jojoba Esters, Wheat Amino Acids, Methylchloroisothiazolinone, Methylisothiazolinone, Yellow 6, Red 40, Yellow 5, Blue 1, Alpha Isomethyl Ionone.
Pricing: MSRP – $24
Available for Purchase on: www.1821manmade.com
About 18.21 Man Made: 18.21 Man Made is a premier grooming line inspired by the spirit of the bootlegging era. The namesake brand is homage to the 18th amendment, which, started the prohibition and was later repealed by the 21st

Celia Lager. Saaz hop brewed in a 14 Century Castle! Thats a Father's Day gift! www.celialager.co.uk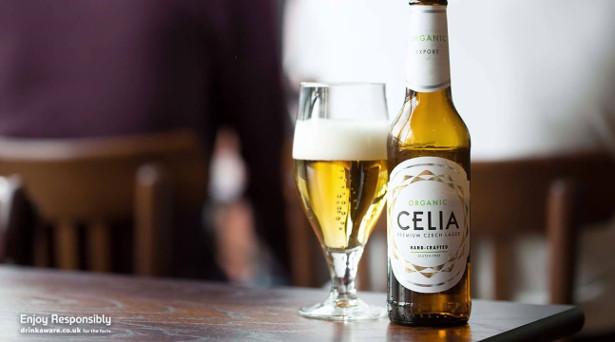 CELIA is traditionally batch brewed in the cellars of a 14th Century castle located in the historical town Žatec famous for growing the world renown Saaz hop for over 700 years. Hand-crafted from locally sourced ingredients and brewed to remove gluten. Find us in Waitrose, Tesco, Ocado, Oddbins, Whole Foods Market and many others. Hand-crafted from natural, locally sourced ingredients, CELIA was awarded the 'best gluten free lager' award at the 2013 Free From Awards. Find us in Whole Foods Market and many others – see our website for more stockists.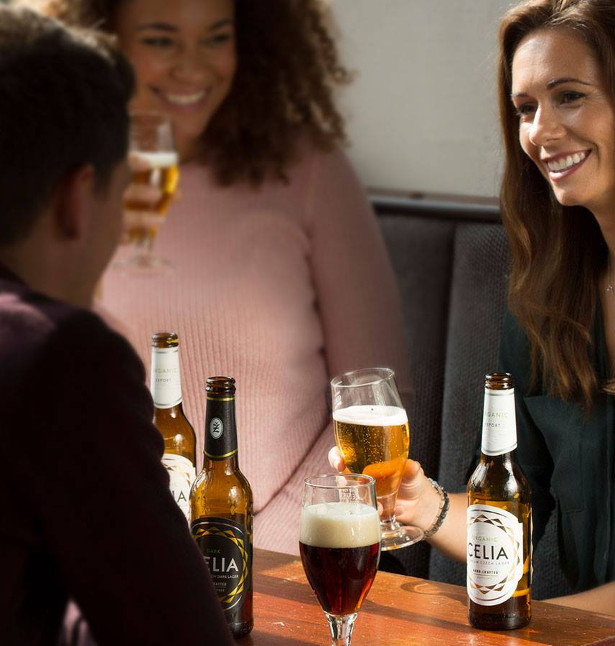 You will find a sticker on www.tenstickers.co.uk that will be perfect as a fun quality gift this Father's Day! They are so cool!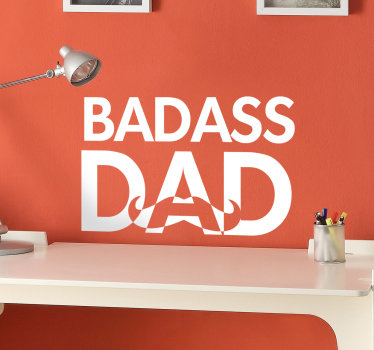 FACEBOOK | TWITTER | GOOGLE+ | PINTEREST | INSTAGRAM | YOUTUBE
For this top 10 list would you like stickers that are specifically Father's Day themed for decorations on the day  or stickers that dads typically enjoy (e.g. fishing, golf, rugby themed etc.)
www.tenstickers.co.uk/search?searchInput=fathers+day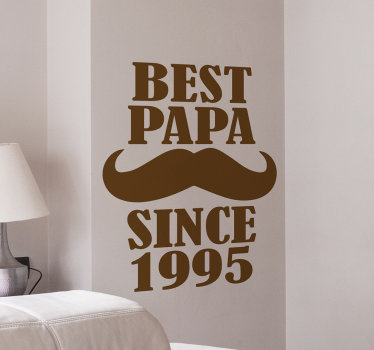 Tenstickers is an e-commerce that is all about long lasting quality wall stickers at great prices, as well as personalised decals that are easy to apply and remove made from anti-bubble vinyl.
They have a huge collection of over 3000 stickers including many that are rugby themed (https://goo.gl/E3n2fG) and father themed (https://goo.gl/yBPp92). And if you still can't find you would like, they can personalise any design you like into a wall sticker.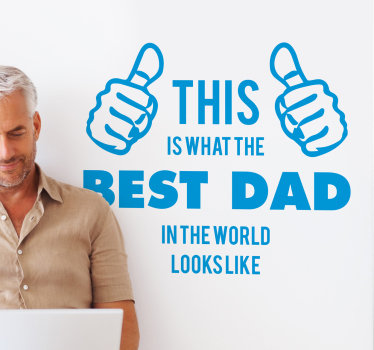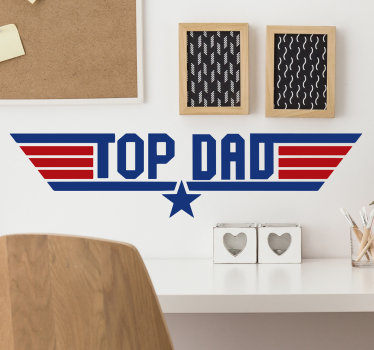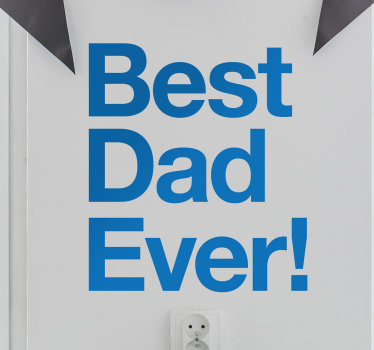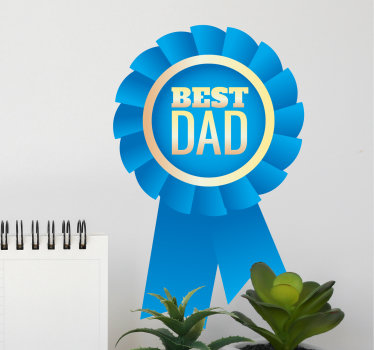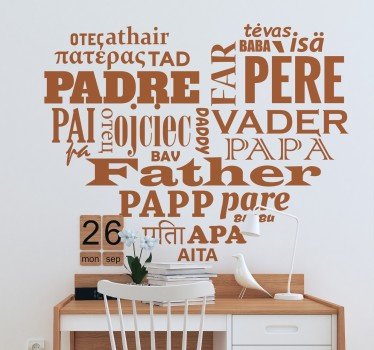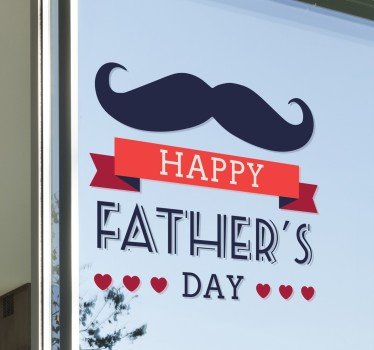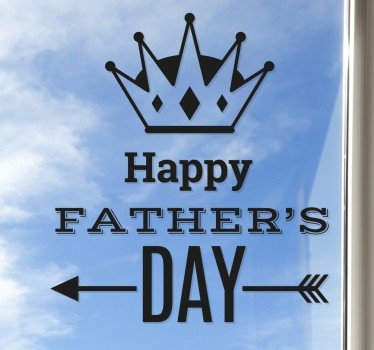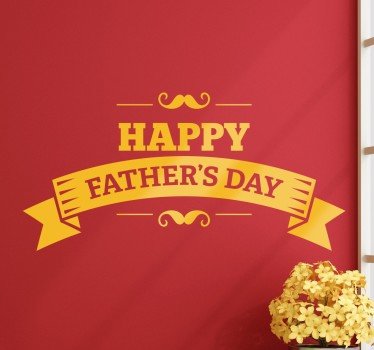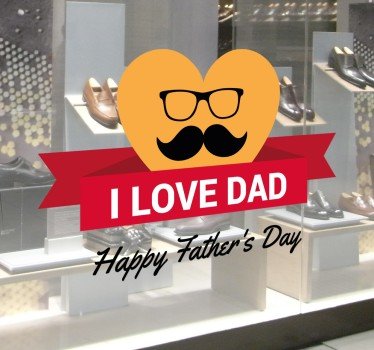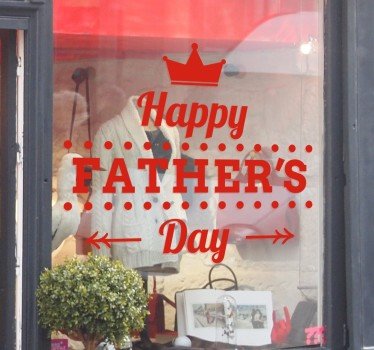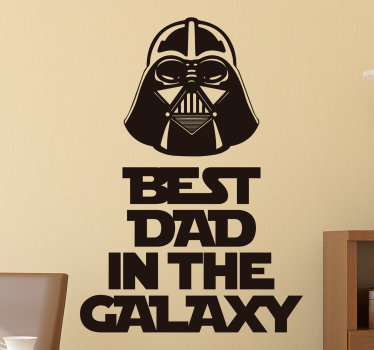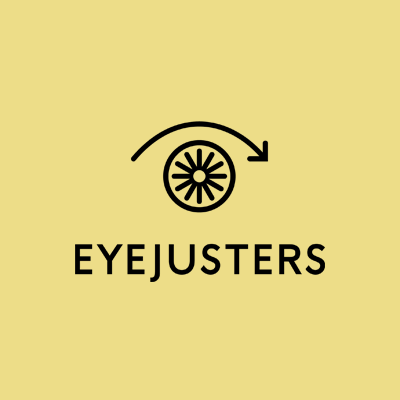 Give Dad the gift of Clear vision. Not blurred. Clear with adjustable focusing for Father's Day!  www.eyejusters.com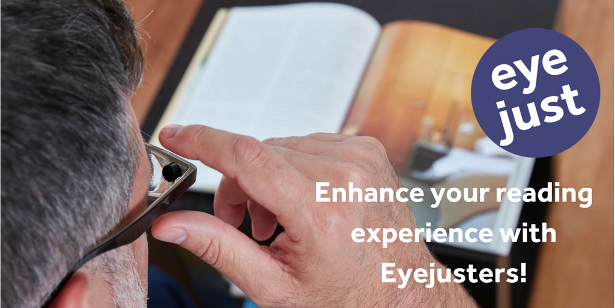 FACEBOOK | TWITTER | INSTAGRAM
British invented and manufactured adjustable reading glasses – turn the dials to focus in. Perfect for people like me who need to see the small stuff. Very practical and a great gift as you don't need to know the wearer's prescription.
Simple solution with very clever tech behind it. The lenses slide when you dial in. Also great for people who have two different eye strengths – most of us.
Recently featured on >> www.dailymail.co.uk/health/article-3739501/DO-adjust-specs-Ingenious-70-reading-glasses-allow-users-focus-binoculars-style-dial.html
£69 or £79. Available online. Money back guarantee. Unisex. 17 different styles and colours.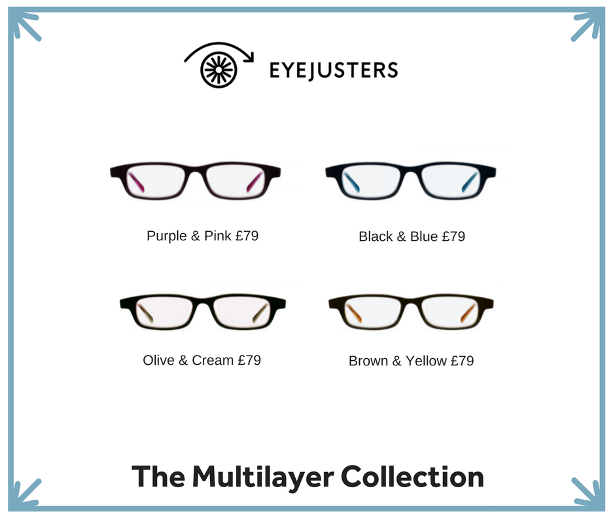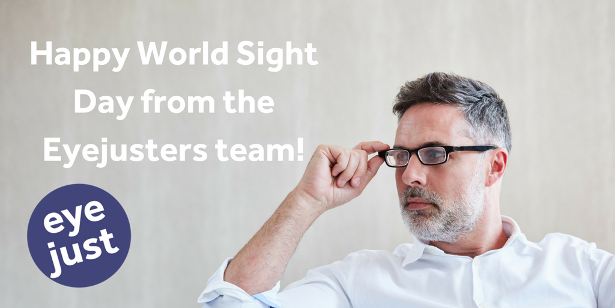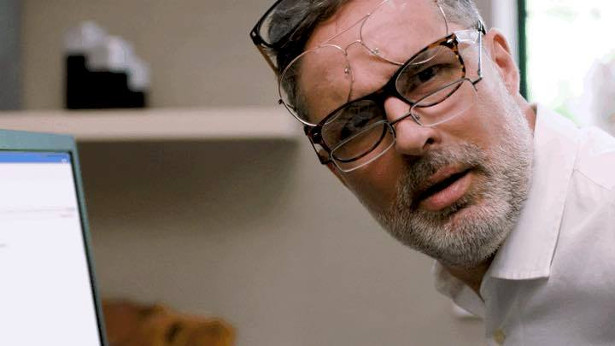 High polished stainless steel 6-ounce flask, wrapped in leather & other very high quality leather accessories. Father's Day. www.zippo.co.uk
FACEBOOK | YOUTUBE | INSTAGRAM | TWITTER
Leather Wrapped Hip Flask £17.95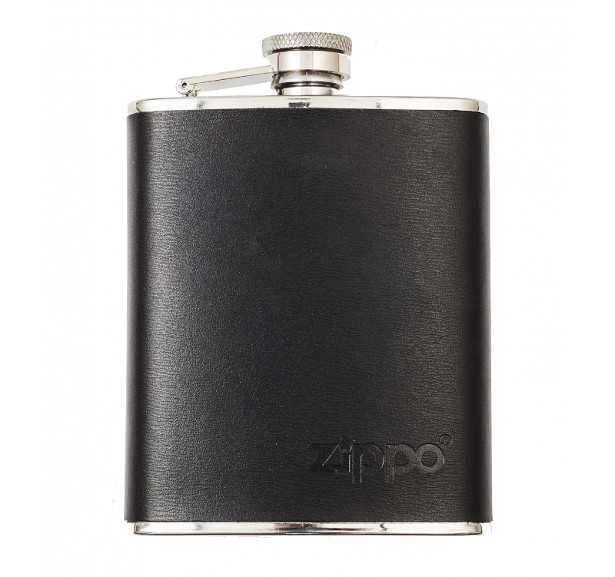 https://www.zippo.co.uk/accessories/3353-black-leather-wrapped-stainless-steel-flask-4045233022937.html
– High polished stainless steel 6-ounce flask, wrapped in leather
– 6 oz.
– Comes packaged in a gift box, perfect for gifting this Father's day
See more at :- www.zippo.co.uk/189-accessories
Labradors
£ 29.95

Puppy Love! This brushed chrome lighter features to couple of labradors at play whilst swimming.
Colour Image Imprint Method
Brushed Chrome Finish
Classic Case
Lifetime guarantee that "It works or we fix it free™"
Lighter comes unfilled. Use Zippo premium lighter fluid (sold separately)
Genuine Zippo windproof lighter with distinctive Zippo "click"
All metal construction; windproof design works virtually anywhere
Refillable for a lifetime of use; for optimum performance, we recommend genuine Zippo premium lighter fluid, flints, and wicks
See more at :- www.zippo.co.uk
Leather Toiletry Bag
£ 43.00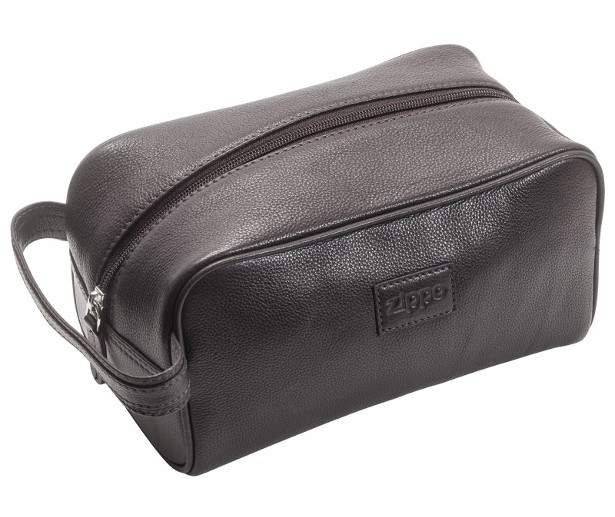 Zippo toiletry bag a good companion on your travels, overnight or at the gym. Features a main compartment with zip fastening and a carry handle
Genuine Leather
Mocha
Debossed Zippo logo
Gift Boxed
Dimensions: 11 x 22 x 12cm
See more at :- www.zippo.co.uk/189-accessories
Leather Keyring
£ 6.00

Genuine Leather
Mocha
Debossed Zippo Logo
Dimensions: 6.5 x 3 x 0.5cm
Gift Boxed
See more at :- www.zippo.co.uk/189-accessories
Leather Vertical Wallet
£ 25.90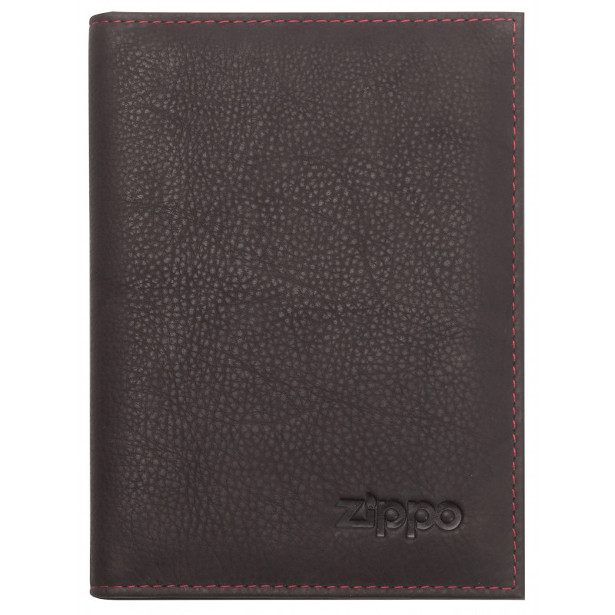 This vertical wallet features 4 card slots, a note sleeve and popper fastening coin-pocket.
Genuine Leather
Brown
Debossed with the Zippo Logo
Gift Boxed
Dimensions: 10 x 12 x 1cm
See more at :- www.zippo.co.uk/189-accessories
Canvas and Leather Trim Wallet
£ 24.90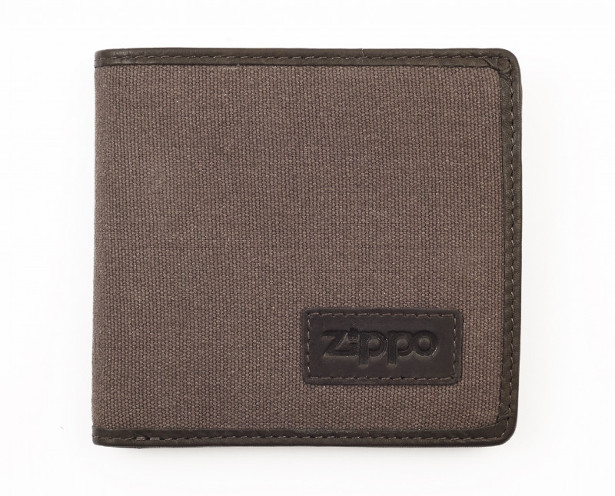 This wallet has a canvas and leather trim exterior with a leather interior, including a mesh pocket. Can hold upto 7 cards, bank notes and coins.
Genuine Leather
Canvas
Mocha & Grey
Debossed with the Zippo Logo
Gift Boxed
Dimensions: 11 x 10.5 x 1.5 cm
See more at :- www.zippo.co.uk/189-accessories
Leather Credit Card Wallet
£ 21.50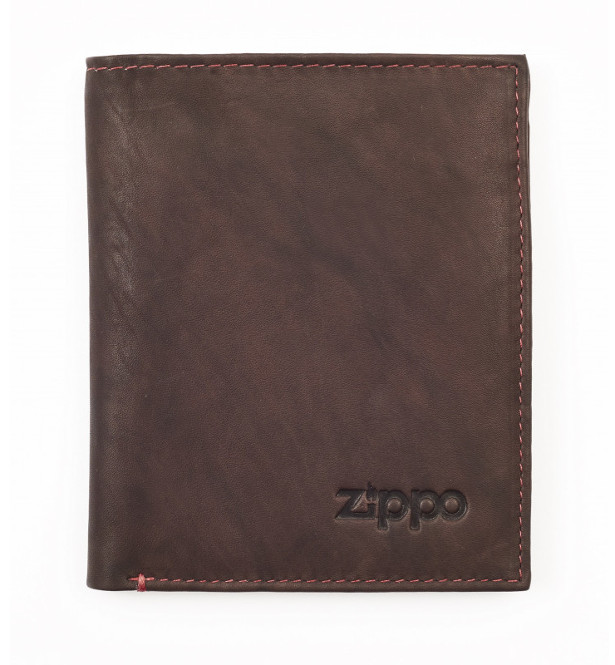 Vertical credit card wallet holds up to 13 cards. Includes a transparent plastic pocket.
Genuine Leather
Mocha
Debossed Zippo Logo
Dimensons: 10 x 14 x 1cm
Gift Boxed
See more at :- www.zippo.co.uk/189-accessories
Leather Notebook
£ 26.50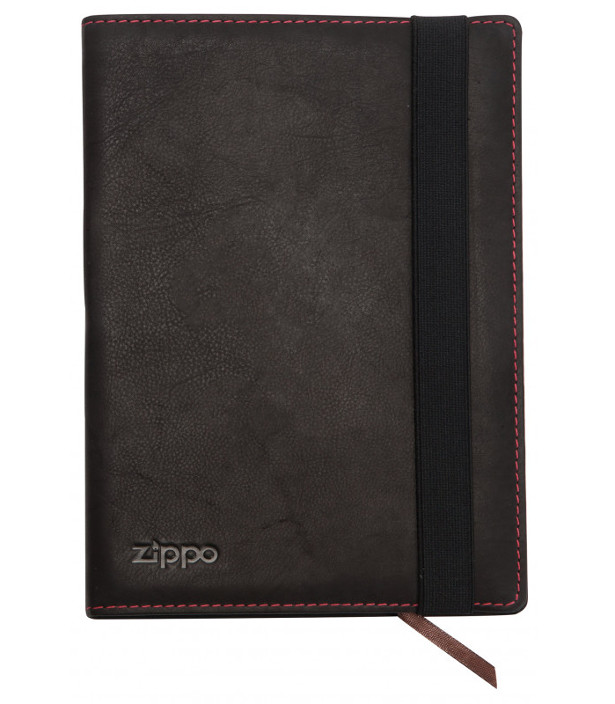 Make notes the traditional way! A5 notebook with pen holder and elastic closing system.
A5
Genuine Leather Cover
Mocha
Unruled Cream Paper
Debossed Zippo Logo
Gift Boxed
See more at :- www.zippo.co.uk/189-accessories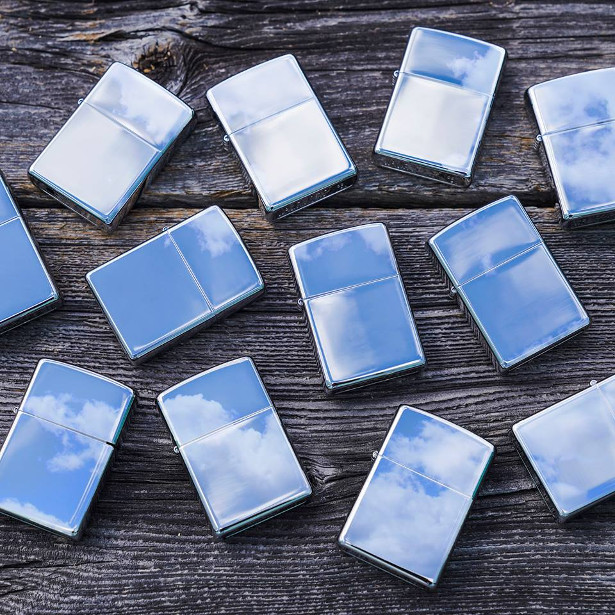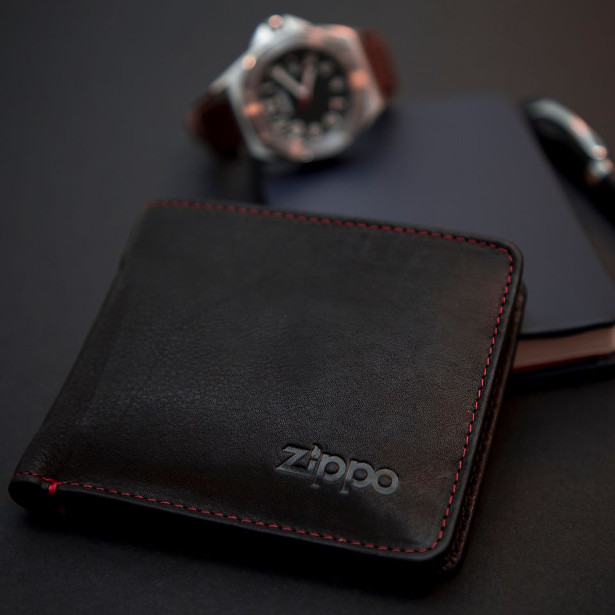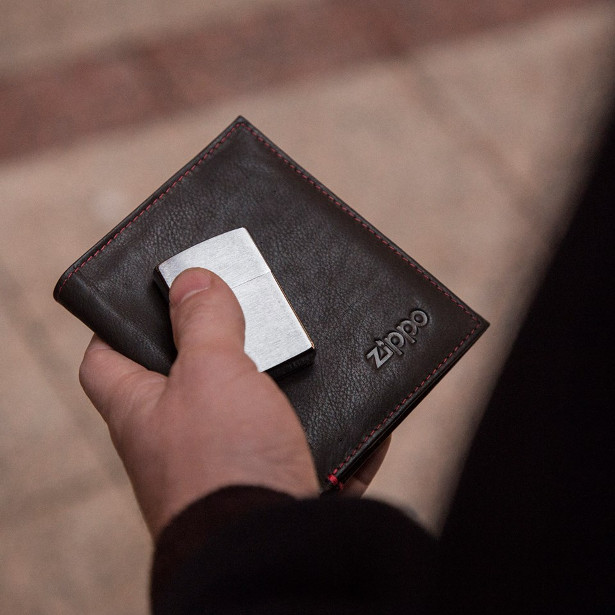 Men's Society Guide to Social Protocol, Necessary Skills, Superior Style, and Everything Else That Will Set You Apart From The Pack www.menssociety.com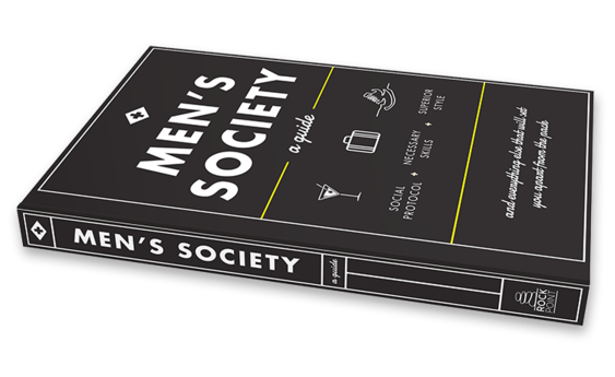 Buy at :- www.quartoknows.com/books/9781631064432/Men-s-Society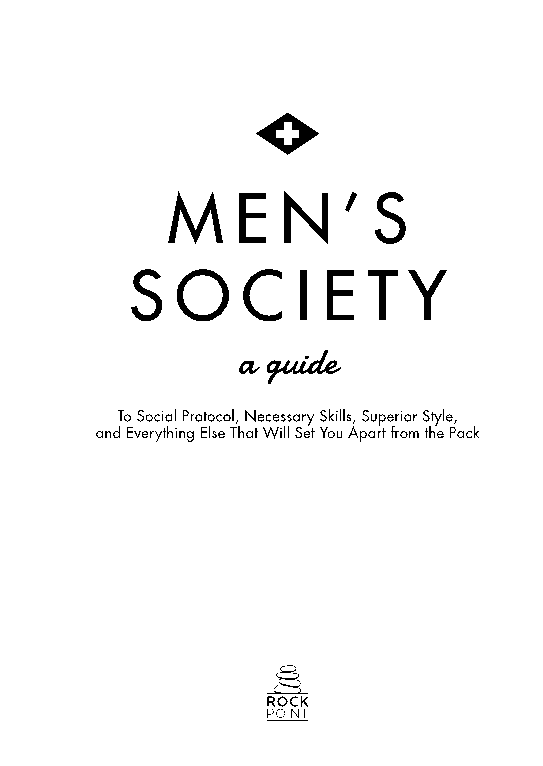 In the complicated modern world, not every man is born with those necessary things he should know or have. Let the minds behind the successful Men's Society brand instruct you in everything about being a man that they forgot to teach you in school.
With the Men's Society, you'll learn the skills that every man needs to impress those around him and stand out from a crowd. Whether you want to mix a martini, build a campfire, or pack the perfect outfit for a weekend getaway, this collection of must-know skills will make you the impressive specimen that everyone wants to be around.
The perfect gift for the man in your life, especially with Father's Day upcoming.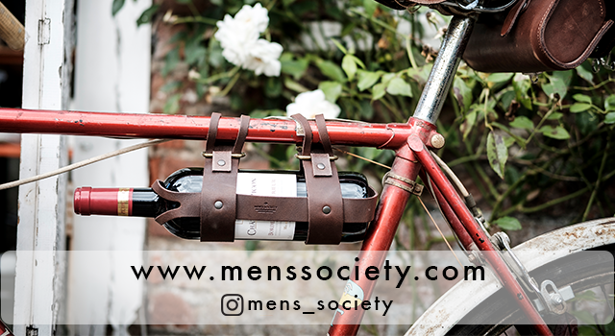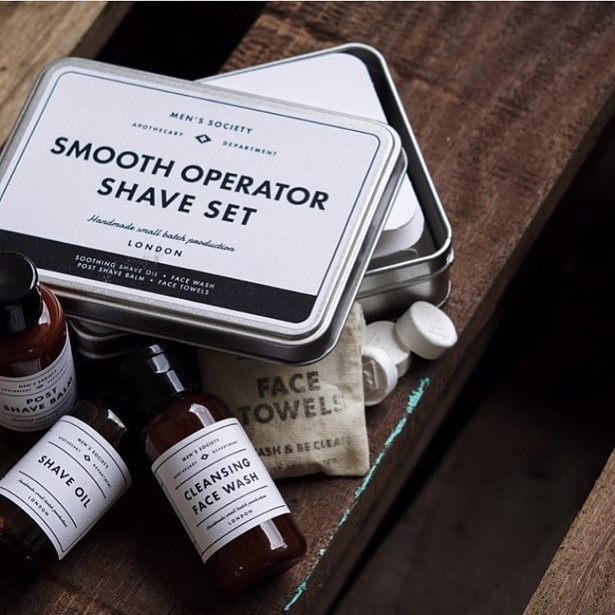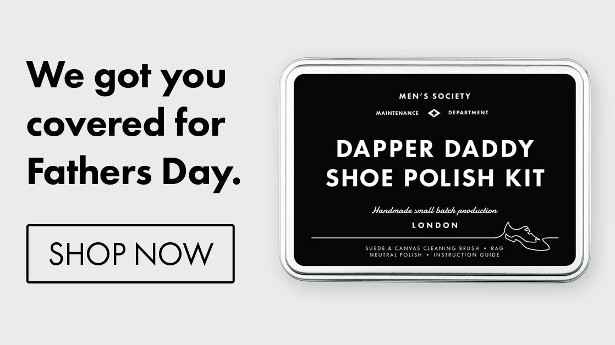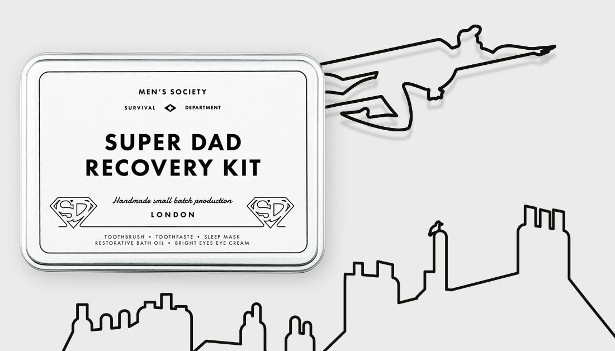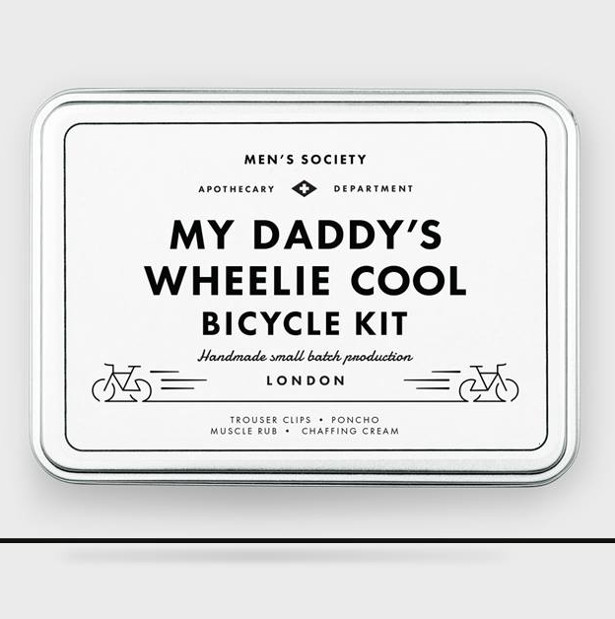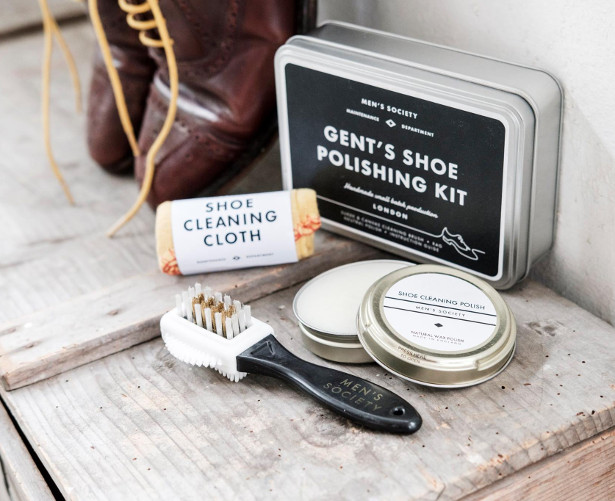 The CLASSIC gift for a classic Dad.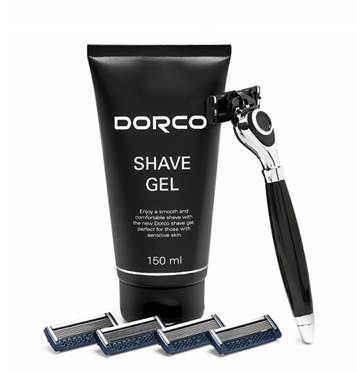 FACEBOOK | TWITTER | INSTAGRAM | YOUTUBE | AMAZON
This Father's Day, treat your Dad to the closest shave of his life, with Dorco's premium CLASSIC razor.
Developed with cutting edge Korean technology, the seven angled blade and pivoting head is the ultimate in precision shaving. Why not treat your Dad to a true CLASSIC so he can Get Closer to smoother skin, this June.
· The Dorco Classic razor is available at www.razorsbydorco.co.uk for £8.74
· Complement the ultimate shave with the Dorco Shave Gel, also available online
· The Dorco Shave Gel Kit is available for £21.27 and includes five refill cartridges.