SEEING YOUR BREW IN A NEW LIGHT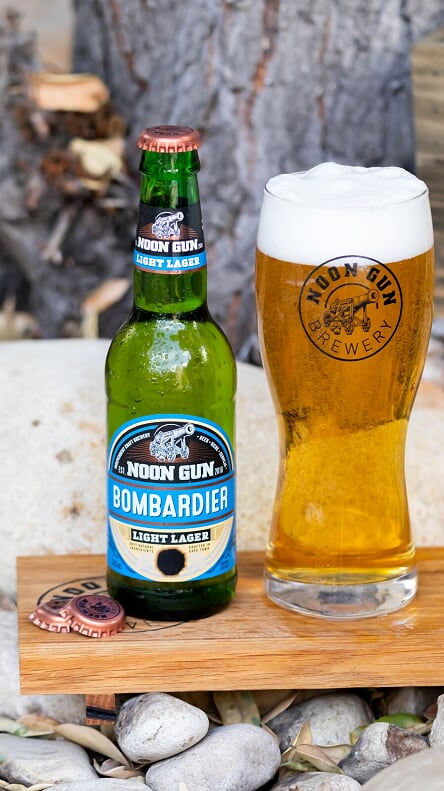 For decades, beer connoisseurs the world over have held heated debates between which is better; a lager or a light beer. In the world of beer connoisseur light beers have grown in popularity – often seen as the drink of choice for those wishing to manage their alcohol consumption or calorie intake. Part of the thinking is that by opting for light beers, which has a significantly lower alcohol content, it will allow consumers to drink more beers in a shorter period without becoming intoxicated.
Despite a number of big brands claiming to be the creators of the light beer, the true father of light beer was Dr. Joseph L. Owades, a biochemist and Rheingold Brewing Company employee who, in 1967, formulated a beer with reduced carbs and calories by removing starch. His creation was dubbed Gablinger's Diet Beer. While the concept was great, the beer unfortunately was not but was quickly caught on with all the major beer companies adding it to their product lines.
While many South Africans have appreciated light beers, a new entrant to market plans to shake things up. Enter Noon Gun Brewery, a family-powered, and forged their own path micro-brewery in Muizenberg, who is targeting the lighter side of the beer market.
A recent survey on SA craft beer claimed that pale lagers remain the most popular beer style. Leonard Henning, GM of Noon Gun Brewery, believes that there is a large market eager for light beer in South Africa.
Henning explains that South Africans were brought up with the proverbial "lager in a hand". "People are used to crispy clear lagers or pale beers, but this is slowly changing to include other styles of beer."
He points out that the market is eager. "There are many sports enthusiasts who like craft beers, but with the high alcohol content and energy per millilitre, it makes them unable to enjoy as much as they like. With the introduction of the Bombardier Light Lager we can offer the best of both worlds; a great tasting craft beer, but with lower alcohol and reduced kilojoules, making it a perfect beer for sports enthusiasts, people watching their weight or even those who just likes to enjoy a few pints without getting overly intoxicated."
But what makes a light beer different?
Arno Matthee, Master Brewer of Noon Gun Brewery, says that, generally, any light beer has less alcohol and overall kilojoules compared to its standard version in the market. "Light lager, sometimes spelled 'lite' lager, is a scaled down version of the parent lager. Normally about 1% – 2% lower in alcohol by volume (ABV)."
Bombardier Light is around 40% "lighter" than Noon Gun's standard lager, at only 3.3% ABV it already has 1.5% less alcohol than our standard lager. "As for energy, it comes in at 132kj/ 100ml, which is quite low while maintaining a great tasting beer," he points out.
There are also differences in the way that larger beer manufacturers make light beer in comparison to some microbreweries. "Big manufacturers normally use a corn syrup or sugar to make a light beer as these are more fermentable in larger batches. For our light beer we use rice," explains Henning.
If the global trends are anything to go by, light beer is certainly going to continue to gain traction in the local beer marketplace.
The Bombardier Light Lager is currently available at several outlets and retailers, for example, The Bay Restaurant at False Bay Rugby Club, The Press Bar and Grill Sea Point and Craft Burger Bar Sea Point. As for retailers, at you can find Bombardier Light Lager at a number of outlets, including; Liquor City Claremont, Tops Welgedagcht, Aurora Tops Durbanville and The Village Tops, to name a few.
From the canvas and genuine leather toiletry bag (currently on sale at £29 from £45), to the genuine leather passport holder (£16.75) – Zippo have you covered this Summer to buy your dad the perfect gift!
FACEBOOK | YOUTUBE | INSTAGRAM | TWITTER
The stylish, premium leather Zippo Accessories collection is stylishly designed and easily accessible. Zippo's diverse product line continues to grow, and alongside its windproof lighters, it now includes men's and women's fragrances, lifestyle accessories, eyewear, and products for outdoor enthusiasts.
For the full range of leather goods perfect for Father's Day round-ups, see at :- www.zippo.co.uk/475-leather-goods. Or, if you think anything else on the Zippo website works better please don't hesitate to reply asking!
Check out the super items below from Zippo for Father's Day!
Leather Wrapped Hip Flask £17.95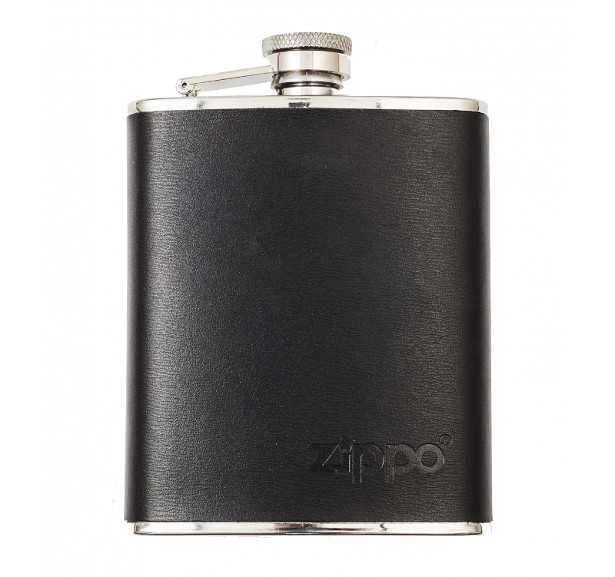 – High polished stainless steel 6-ounce flask, wrapped in leather
– 6 oz.
– Comes packaged in a gift box, perfect for gifting this Father's day
See more at :- www.zippo.co.uk/189-accessories
Labradors
£ 29.95

Puppy Love! This brushed chrome lighter features to couple of labradors at play whilst swimming.
Colour Image Imprint Method
Brushed Chrome Finish
Classic Case
Lifetime guarantee that "It works or we fix it free™"
Lighter comes unfilled. Use Zippo premium lighter fluid (sold separately)
Genuine Zippo windproof lighter with distinctive Zippo "click"
All metal construction; windproof design works virtually anywhere
Refillable for a lifetime of use; for optimum performance, we recommend genuine Zippo premium lighter fluid, flints, and wicks
See more at :- www.zippo.co.uk
Leather Toiletry Bag
£ 43.00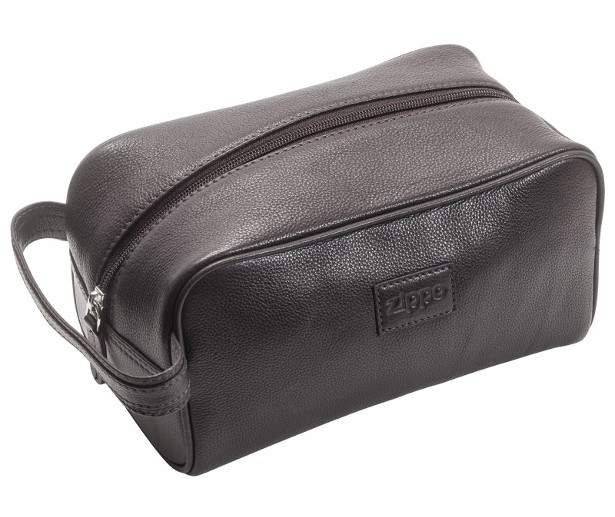 Zippo toiletry bag a good companion on your travels, overnight or at the gym. Features a main compartment with zip fastening and a carry handle
Genuine Leather
Mocha
Debossed Zippo logo
Gift Boxed
Dimensions: 11 x 22 x 12cm
See more at :- www.zippo.co.uk/189-accessories
Leather Keyring
£ 6.00

Genuine Leather
Mocha
Debossed Zippo Logo
Dimensions: 6.5 x 3 x 0.5cm
Gift Boxed
See more at :- www.zippo.co.uk/189-accessories
Leather Vertical Wallet
£ 25.90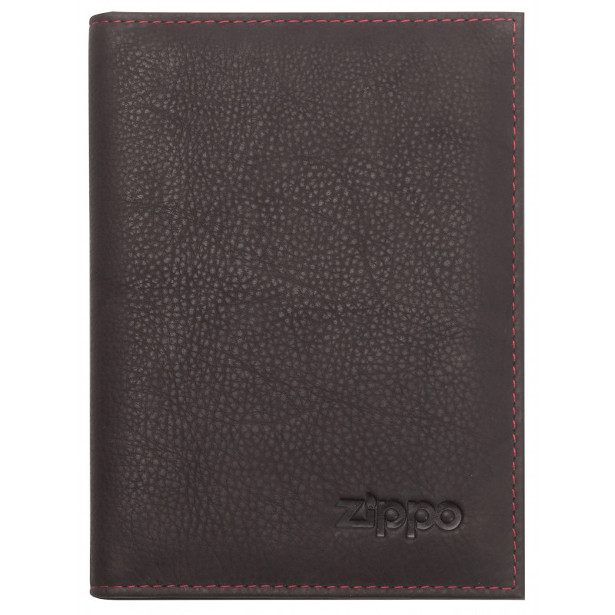 This vertical wallet features 4 card slots, a note sleeve and popper fastening coin-pocket.
Genuine Leather
Brown
Debossed with the Zippo Logo
Gift Boxed
Dimensions: 10 x 12 x 1cm
See more at :- www.zippo.co.uk/189-accessories
Canvas and Leather Trim Wallet
£ 24.90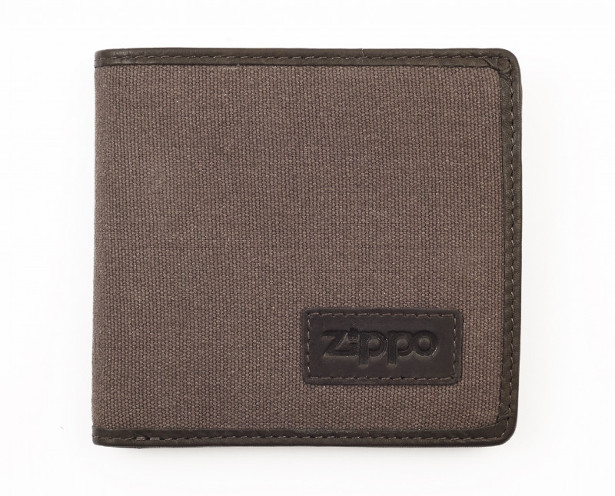 This wallet has a canvas and leather trim exterior with a leather interior, including a mesh pocket. Can hold upto 7 cards, bank notes and coins.
Genuine Leather
Canvas
Mocha & Grey
Debossed with the Zippo Logo
Gift Boxed
Dimensions: 11 x 10.5 x 1.5 cm
See more at :- www.zippo.co.uk/189-accessories
Leather Credit Card Wallet
£ 21.50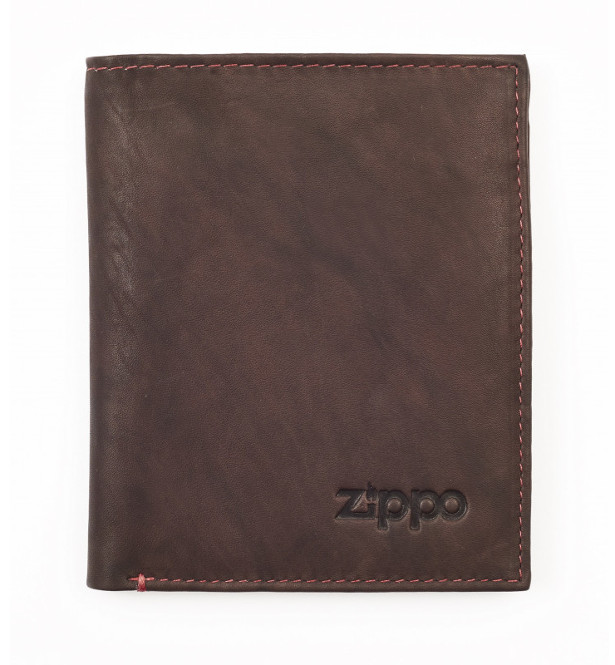 Vertical credit card wallet holds up to 13 cards. Includes a transparent plastic pocket.
Genuine Leather
Mocha
Debossed Zippo Logo
Dimensons: 10 x 14 x 1cm
Gift Boxed
See more at :- www.zippo.co.uk/189-accessories
Leather Notebook
£ 26.50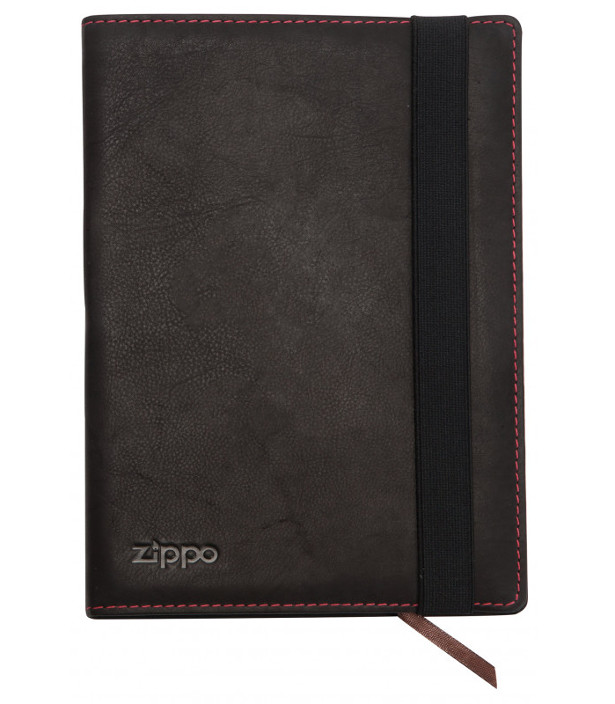 Make notes the traditional way! A5 notebook with pen holder and elastic closing system.
A5
Genuine Leather Cover
Mocha
Unruled Cream Paper
Debossed Zippo Logo
Gift Boxed
See more at :- www.zippo.co.uk/189-accessories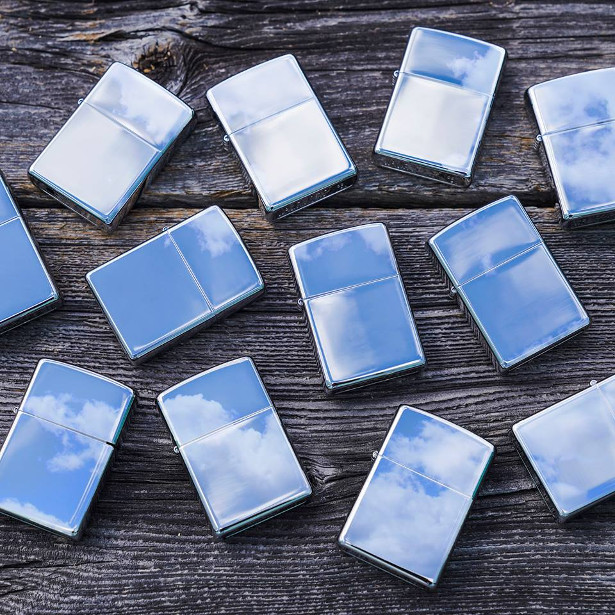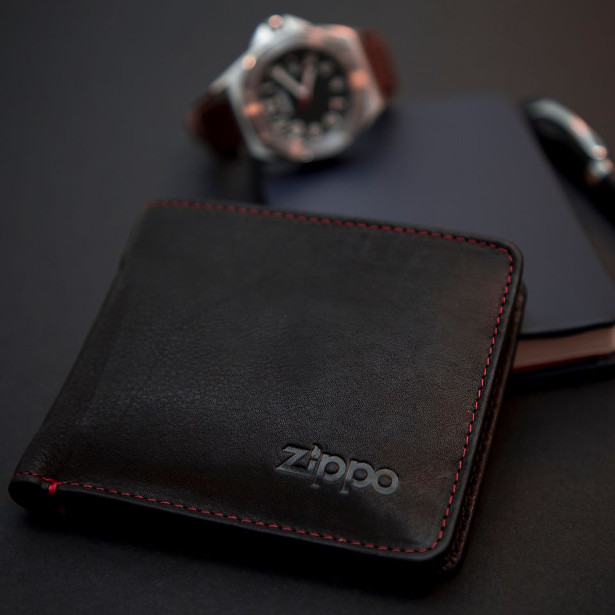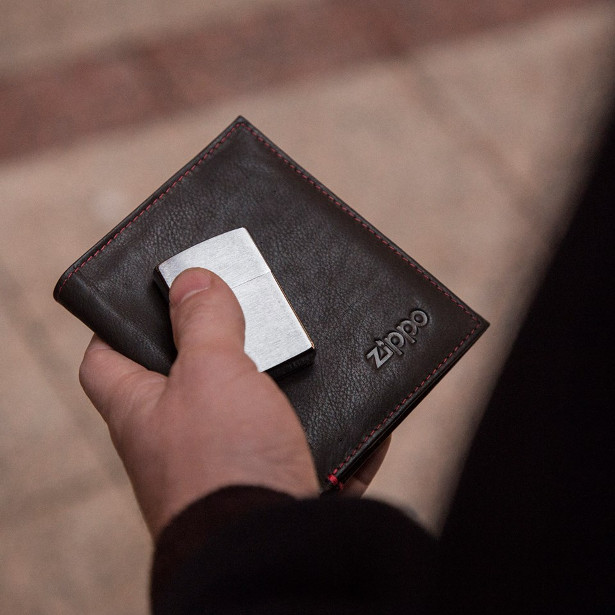 Luxury hand made porcelain cufflinks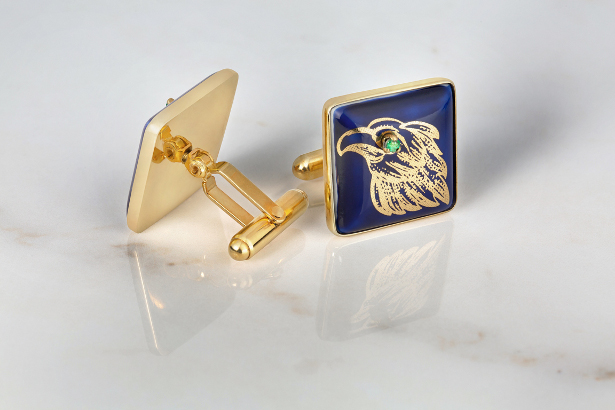 www.bycosmin.com
A meticulously curated collection of cufflinks born at the crossroads of porcelain, emerald and pure gold. Each pieces hand made.
The Father of All Gifts!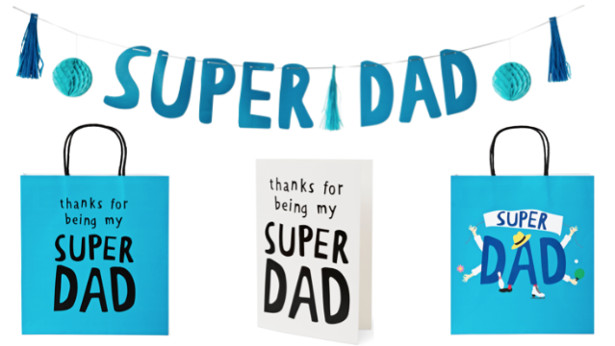 Treat your loved ones to a present they deserve this Father's Day.
From cards, to mugs through to garlands, Flying Tiger Copenhagen has everything you need,
promising to make this Father's Day the best one yet!
Super Dad Garland – £3 • Gift Bag – £1 • Super Dad Card – £5
Handy Man Mug – £4 • Bonus Dad Mug – £7 • Mug with Automatic Stirring – £5
Gold Mug – £4 • Giant Mug – £7 • Keystrap – £2 • Medal – £2
Card – £5 • 3D Cards – £5 each • Bonus Dad Card – £5
Flying Tiger Stores – uk.flyingtiger.com
Qured, a new on-demand healthcare app based here in London.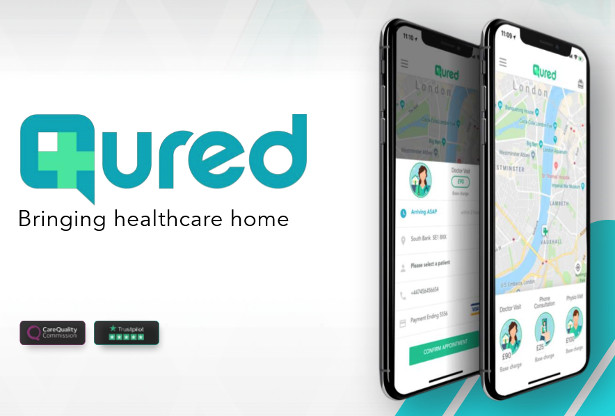 We bring healthcare to your door; The app works just like UBER, and is ideal for busy individuals and families who require at home GP visits! (and physio, paediatricians etc)
Our vision as a company is to position our offering as complementary to the NHS, but also make healthcare more flexible and accessible to everyone in the UK.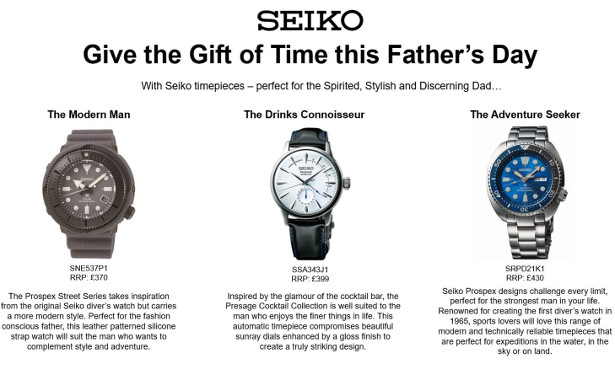 WITLOFT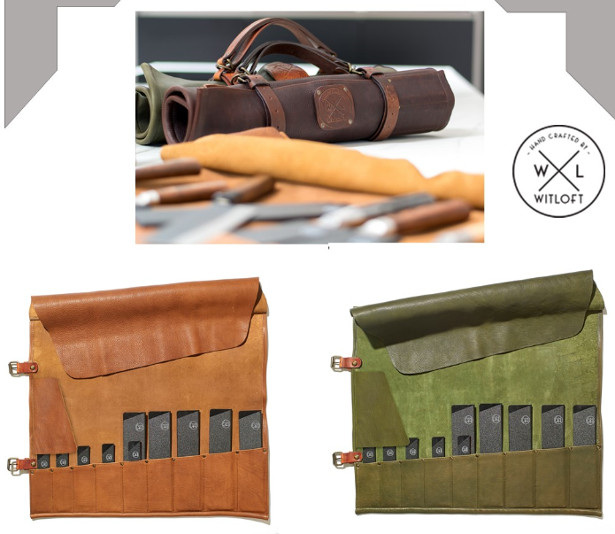 Founded in 2014 from a love for cooking, barbeques and making furniture, Dutch leather Artisan brand WITLOFT offers essential tools and accessories for cooks across the world. Whether a chef, barista or brewer; WITLOFT designs are multi-functional products perfect for those with a passion for handcrafted and artisanal style.
The Knife Roll collection allows chefs or cooks to store and transport their prize possessions with ease. It can store up to nine knives, with the pockets in a variety of sizes, for both small and large knives. Simple and easy to use, the knife roll can be worn cross body, or the shoulder strap detaches and can be carried by hand.
Drop the Beats.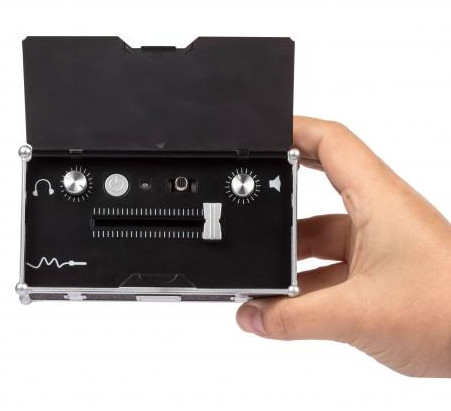 If you've nailed your online playlists for your commute, gym and work with Spotify or Apple Music you'll probably fancy yourself a little bit of a DJ. Okay, it would be great jet-setting and playing to thousands like superstar DJ's Diplo or Calvin Harris, all whilst earning a fortune in the process. Realistically unless you know your bars and beats aren't just a place to get a drink or made by Dre, then you're not going to pay £5,000 for a DJ set up to master the dark arts.
The DJ Mini Mixer allows you to mix tracks from two separate music devices without the use of a CDJ's or a Laptop. Simply plug two MP3 devices into the mini mixer and fade between the tracks. Ideal for little house parties or a bit of fun.
Please note: Music choice is purely individual. Thumbs Up take no responsibility for you not reading the crowd and ruining a 18th Birthday Party, your Aunties 3rd wedding or Nans 90th by playing a stinker.
The DJ Mini Mixer costs £19.99 from ThumbsUp.com
Fishbrain (www.fishbrain.com), the world's most popular mobile app and social network for people who love the outdoors and enjoy fishing, with 8 million users globally.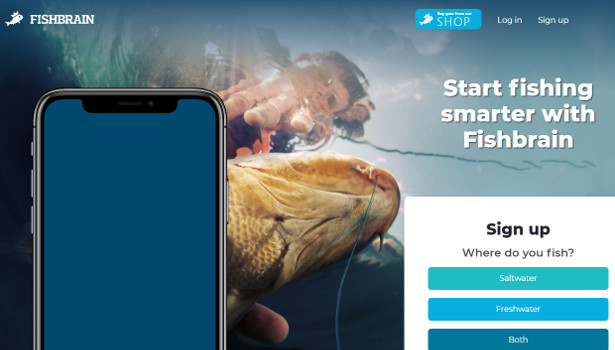 Fishing is, by nature, a reflective and meditative activity that gives people the opportunity to slow down, get back outdoors and enjoy the natural surroundings. Fishbrain gently brings fishing into the digital age, helping people regardless of age or geographic location bond through fishing and social networking with their parents, kids, grandparents and friends.
Whether you're a beginner or a pro, Fishbrain provides every outdoorsman with the tools necessary for planning the perfect fishing trip by recommending locations, connecting you with other anglers, and much more. Fishing not only provides physical and mental health benefits, but can help people socialize, bond, and relax in calming, outdoor environments.
Fishbrain's accessibility and information makes it a brilliant gift for both seasoned anglers and beginners alike. Fishbrain's features include AI-powered species recognition and a newly added Gear Section, which allows users to rate, review, and purchase fishing gear via affiliates including Amazon, Bass Pro, and Rapala. It's a perfect platform for those of all generations to share their fishing experiences, log their catches to determine who had the best catch and bond over a positive fishing experience, even if they are miles apart or have been away for years.
Fishbrain Premium includes Fishbrain BiteTime, an advanced fishing forecast, designed to help you know exactly when and where is the best time to catch a specific species of fish, as well as the integrated C-MAP Genesis Social Map, providing crowdsourced depth contour data, enabling users to locate densely populated fishing areas that are not found on other maps.
Here's an idea…give Father's Day and graduation gifts that will be used, wanted and appreciated with MENAJI's special Dads and Grads Gift Set.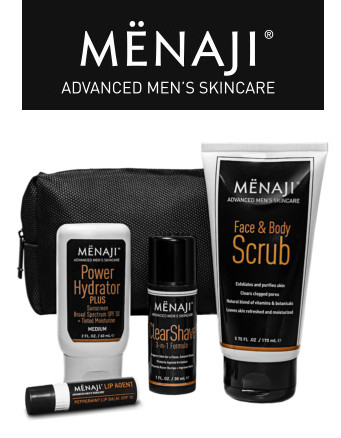 Aqua Park Group has three aqua parks across the UK which have been proven extremely popular with people looking for an alternative way to get the cardio in, rather than sweating it out in the gym during the summer.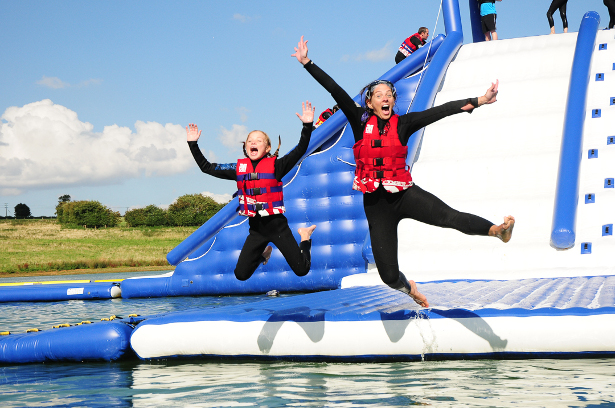 We have previously had Leicester Tigers RFC, Peterborough United FC & Notts County FC use Aqua Park Rutland for one of their activities during pre-season training, so a nice experience for kids who want to train where Leicester Tigers have trained!
The parks are really fun and get the heart rate going as you climb, slide, chute and splash around the obstacles. Great to do as a group and great for all ages – you can get the kids involved too!
The park can be quite the fitness challenge to as we have also sent a professional diver onto the park with an underwater fitness tracker and found a 50-minute session on the park can burn around 546 calories. That's the same as 140 minutes of lifting weights, 108 minutes of walking or 63 minutes of rowing, but with the added benefit of enjoying super soaking fun with family and friends. The park can burn more than 500 calories – that's 5 slices of takeaway pizza or 18 chunks of chocolate!
Sessions cost;
Aqua Park Suffolk – £20
Aqua Park Cardiff – £20
Aqua Park Rutland – £20 (off-peak) £22 (peak)
You can book tickets from the website.
An introduction to Wingly reinventing the meaning of flying and democratising mankind's oldest dream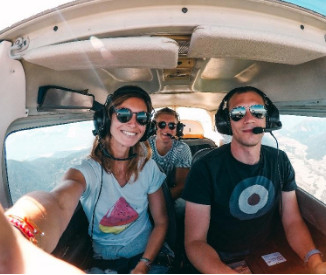 Aiming to make private aviation accessible and affordable to everyone at prices from just £50 per person, Wingly is a reputable trusted, international community uniting pilots and passengers that continues to grow. With over 15,000 pilots and 300,000 members Europe-wide, it is the world's largest service for bringing pilots and passengers together enabling thousands of people every year to explore the most beautiful landscapes from a unique point of view making unforgettable memories.
Flying is considered an expensive passion for pilots and private aviation a luxury reserved for the elite, but Wingly has disrupted the model and redesigned the experience within the collaborative economy to provide millions of passengers with a unique, affordable aviation experience.
Launched in 2015 and active in three markets (England, France & Germany), Wingly has helped bring together nearly 17,000 passengers with pilots to share a flight and, since the UK launch in February 2017, over 2,500 passengers in the British Isles have experienced the luxury of a private flight.
As pilots and passengers are flying purely for leisure and for the luxury experience of being in a private plane, Wingly offers short, local flights with pilots from airfields across the country. In the south, flights include sightseeing over the Needles and the Isle of Wight, the White Cliffs of Dover, Portsmouth Harbour, the Jurassic Coast, and a sightseeing flight near London from which you can see the skyline on a clear day. In the north, people love to fly over the Lake District, the North York Moors and the Yorkshire Dales. In Wales, flights over the Pembrokeshire Coast, Mount Snowdon and the Brecon Beacons and, occasionally pilots share flights to Scotland,
Northern Ireland and Ireland as well. Wingly also offers cross-channel flights to Northern France, the popular beach resorts of Le Touquet and Deauville; and the Channel Islands.
People love flying out for the day to enjoy and experience a nice destination, have lunch and a stroll around before flying back in time for tea. A popular treat for special occasions for everything from celebrating wedding anniversaries, to first dates, to birthdays, marriage proposals and Valentine's day sunset flights. Any occasion can now be a sky-high celebration. Wingly has even had one of their long-term passengers become a Wingly pilot themselves!
All of this is easily arranged through the Wingly app which was built for pilots by pilots and is free to use for finding and posting flights. The platform connects private pilots flying with empty seats with passengers so they can share the costs of a flight. Pilots can share their passion for flying and passengers can discover beautiful landscapes from the sky or reach their touristic destination in an extraordinary way.
Skyroam Solis – the best travel gadget for the tech savvy dad!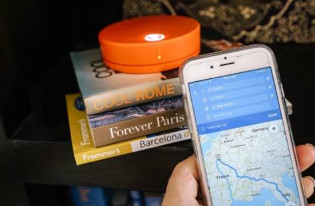 Father's Day is right around the corner, meaning if you haven't already thought of a few gifts for your dad, it's probably about time! Forget the socks this year and give your dad the gift of affordable, unlimited WiFi with the Skyroam Solis.
If you've got the kind of dad who's always equipped with the latest gadget, stays updated on all the tech news, and is more devoted to his smart devices than you are, then you should absolutely consider giving him the Skyroam Solis, a mobile hotspot and 6,000 mAh power bank combined that will definitely come in handy when he's travelling internationally, being productive on his daily commute to work or needs to stay connected to those that matter most to him while on the go.
Providing super-fast 4G LTE internet connectivity in 130+ countries and for up to five devices simultaneously, the Skyroam Solis is the perfect gadget for the tech savvy dad.
He can enjoy a contract-free service by choosing from three pay-as-you-go plans – 24h day passes, a monthly plan or pay per GB. The device itself can be purchased for £135 or rented at £9 per day by ordering online or picking one up at vending kiosks at top international airports throughout the United States.
With the newly launched complimentary App available for both iOS and Android, he can connect faster and use WiFi with ease.
For more information, visit Skyroam's website: www.skyroam.com/uk
Motif's personalised photobooks allow you to focus on presentation of your favourite photos of Dad!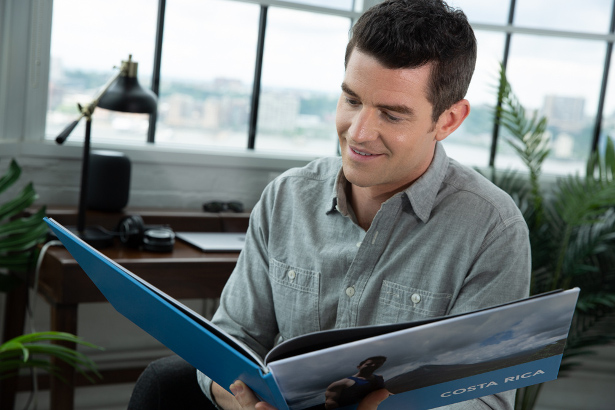 FACEBOOK | INSTAGRAM | TWITTER | PINTEREST | YOUTUBE
These high quality, easy-to-create photobooks offer the perfect way for avid rugby fans and keen players to eternalise their favourite playing memories, and to share these with their father or son for Father's Day!
The Motif App can be downloaded from the Mac Apple store!
Personalised photobooks start from £9.00, calendars from £19.00 and cards from as little as £0.89.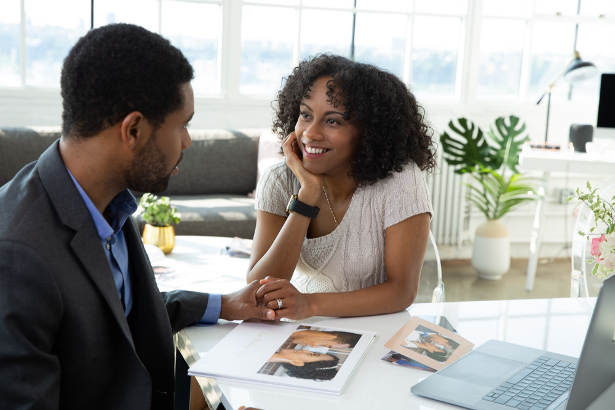 Your best memories just got better.
Deep down, are any of us different? We're moms, dads, siblings, best friends, grandparents and grandchildren. We're all human. And we all want to celebrate the memories that make us happiest.
But too many photo book tools have gotten too complicated. Sorting through favorite photos takes too long. Books come back with blurry, poorly cropped shots. And many aren't made with quality materials that last. So we made Motif to fix all of that. Because your best memories deserve better.
Motif does the work for you: Our advanced technology selects only the best shots — even the best smiles — and presents them in a perfect layout. Seamless integration with Photos on macOS makes it easy to edit the final product, but you now have an incredible head start.
Motif makes your vision come to life: We curate colors, themes, fonts, layouts, intelligent resizing tools and much more for you. Your final product looks truly professional with so much less time and effort on your part.
Motif makes memories last: Finding sustainable and durable materials, the finest inks and more for you are the result of a team with decades of experience. Your books, calendars and cards will make a beautiful first impression — and stand the test of time.
Ready to get started? Visit www.motifphotos.com or download the app on your macOS here.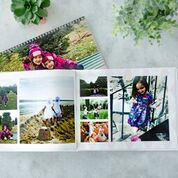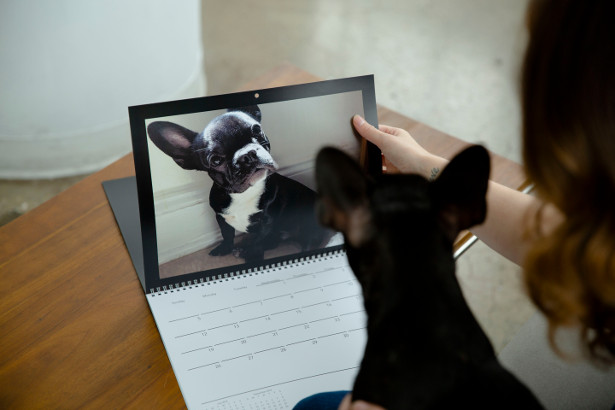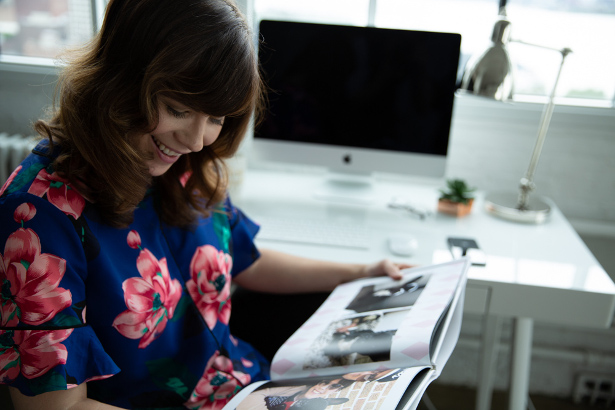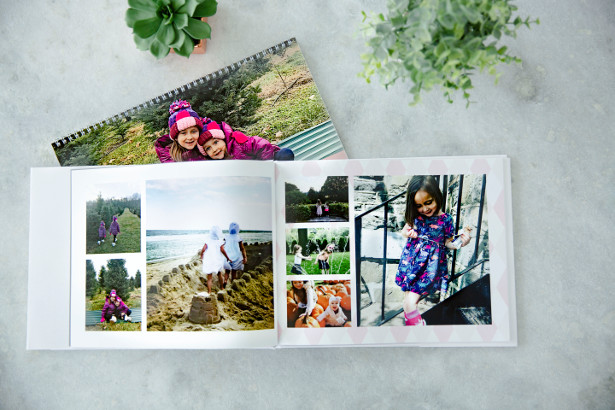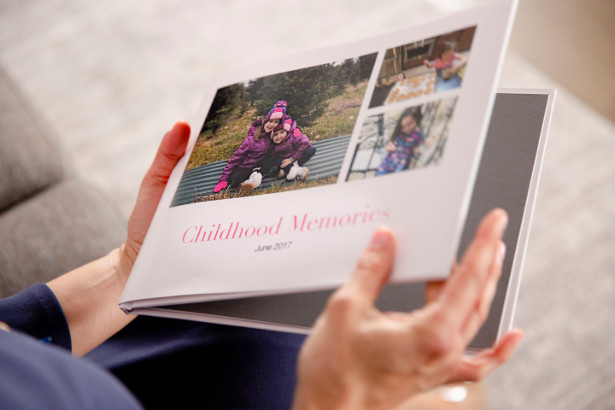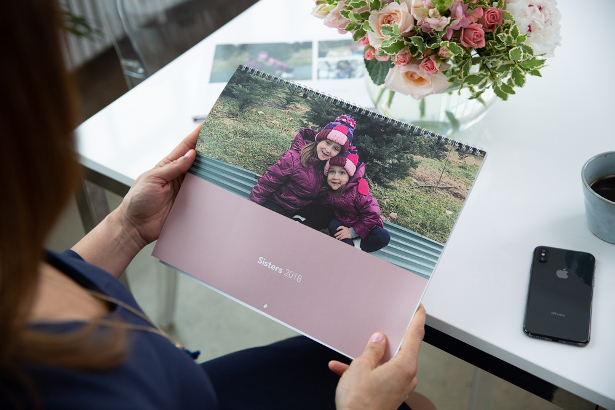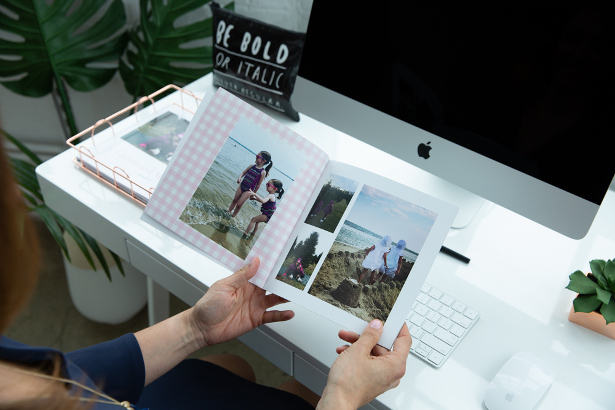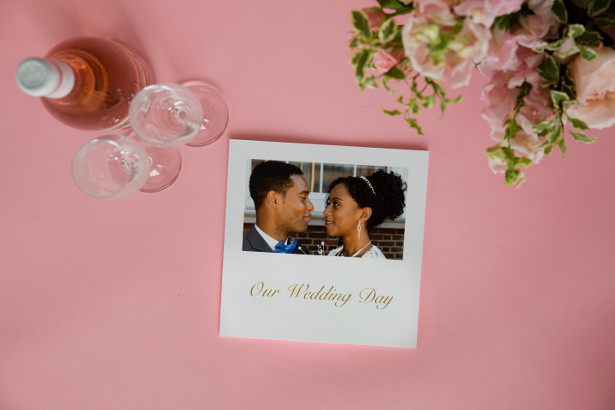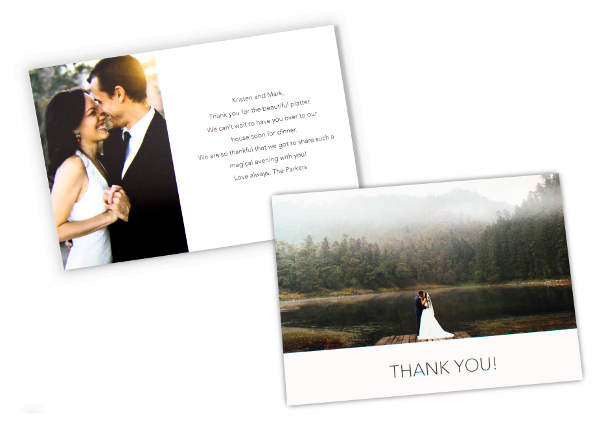 Just A Few Simple Ideas For Father's Day from www.snootycatz.co.uk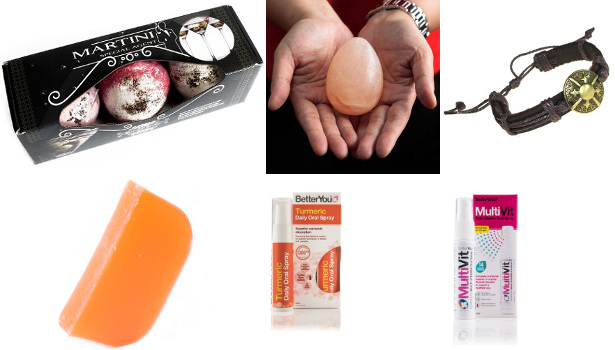 TWITTER | FACEBOOOK | PINTEREST | INSTAGRAM | YOUTUBE
Snooty Catz – Contemporary Health & Gift Boutique for Humans & Pets
Contemporary Health and Gift Boutique for Humans & Pets where you can expect the unexpected!
Snooty Catz might not be purrfect (as we are not actually a cat!) but we try our utmost to offer top brands at great prices. We are passionate about the environment and this reflects in our ever growing range of cruelty-free, plastic free, natural, vegan, made in Britain and fair trade products.
Our carbon footprint is important to us; we strive to minimize our impact on the environment and try to make the world a greener place to live. We recycle all packaging materials from our suppliers & only buy biodegradable packaging.
Our passion for the environment is also reflected in our Sheffield Boutique where we have upcycled furniture from various charities to display our wonderful products. We especially love our 1950's court cupboard that's chock-full with vegan hair and skin products.
We've also teamed up with Paws on the Door to let all pet parents know their pets are welcome too!
It's our greatest wish to inspire you to a healthier happier life!
We invite you to be friends with Snooty Catz and get involved with conversation about healthy lifestyles, Pets & gifts. Join us, on Facebook; Twitter, Pinterest & Instagram or sign up to our newsletter. We guarantee that we will share with you only interesting and relevant news and let you benefit from our discounts and special offers.
We are really excited about the Snooty Catz revolution and we look forward to hearing from you.
Himalayan Salt Natural Deodorant Stone – Egg
See more and buy at :- snootycatz.co.uk/product/himalayan-salt-natural-deodorant-stone-egg/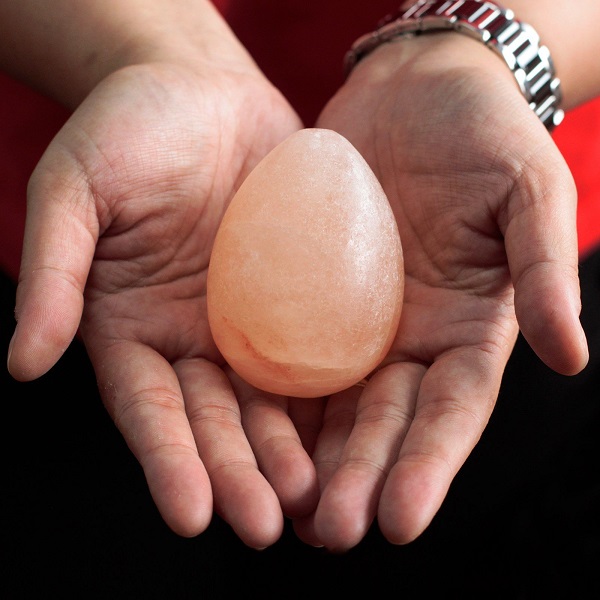 Himalayan Salt Deodorant is a pure, hand-mined salt that is derived from ancient sea salt deposits in the foothills of the Himalayas. These Natural deodorants are not processed in any way except they are carved from natural chunks of Himalayas Crystals. The deodorant stone leaves a layer of protection that helps prevent odour causing bacteria from forming.
BetterYou Turmeric Oral Spray 25ml
See more and buy at :- snootycatz.co.uk/product/betteryou-turmeric-oral-spray-25ml/
A revolutionary spray system which allows for high-level absorption ensuring that users receive the maximum benefit.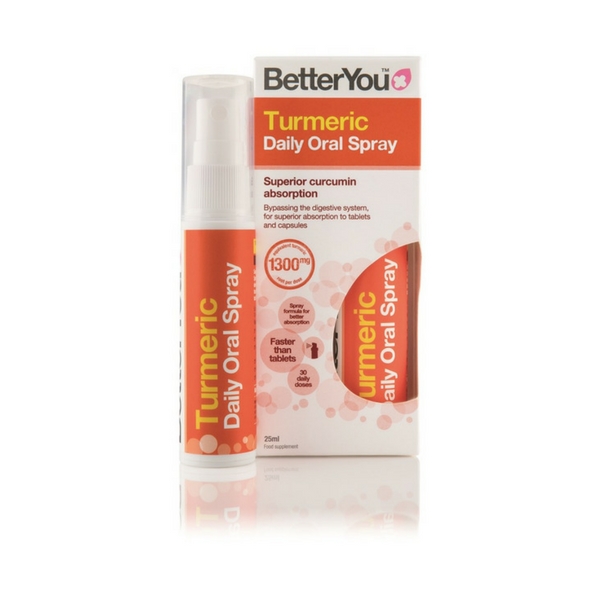 BetterYou MultiVit Daily Oral Spray 25ml
See more and buy at :- snootycatz.co.uk/product/betteryou-multivit-daily-oral-spray-25ml/
A pioneering product combining 14 essential nutrients with convenience and optimal absorption. The robust multi-nutrient formulation containing the full spectrum of vital B vitamins including folic acid, vitamins A, C, D, K and key minerals.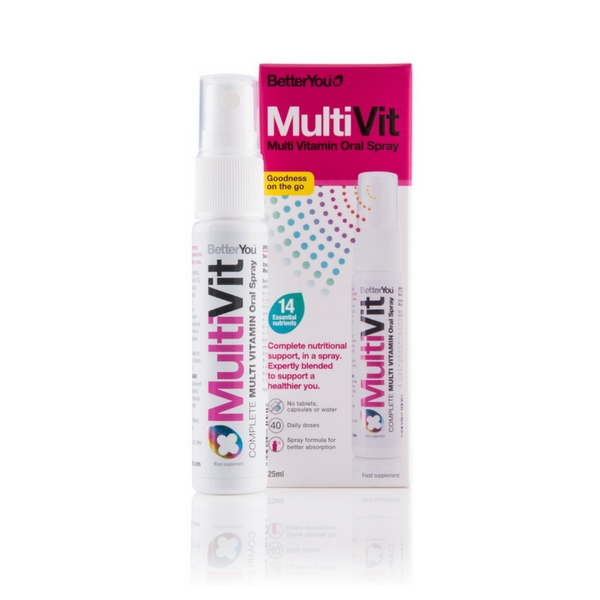 Heraldic Mens Bracelet
See more and buy at :- snootycatz.co.uk/product/heraldic-mens-bracelet/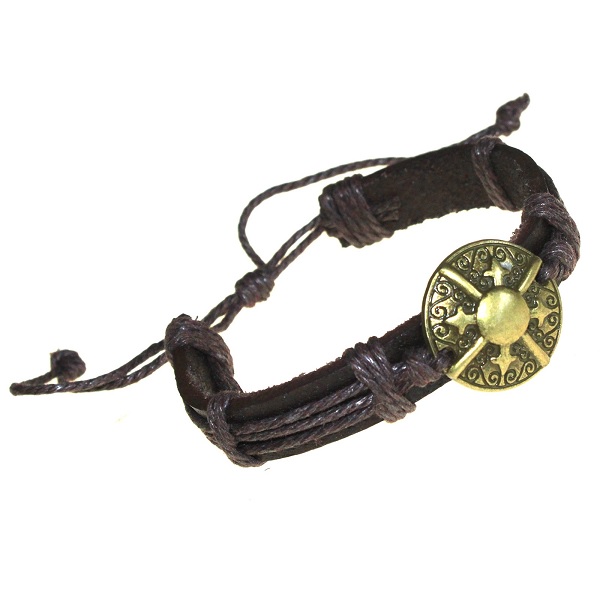 Macho man bracelet, distressed brown leather with rustic steel heraldic charm.
They are very comfortable to wear and perfect for any wrist size as they come with an adjustable cord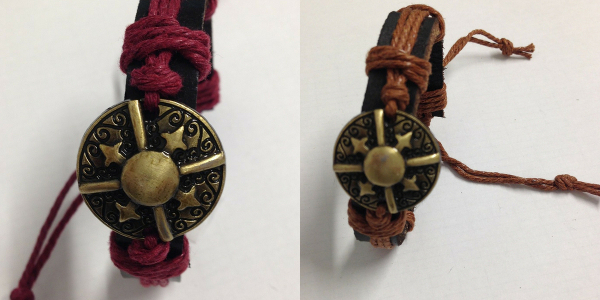 Argan Oil Shampoo Bar Sage and Juniper for Dark Hair
See more and buy at :- snootycatz.co.uk/product/argan-oil-shampoo-bar-sage-and-juniper-for-dark-hair/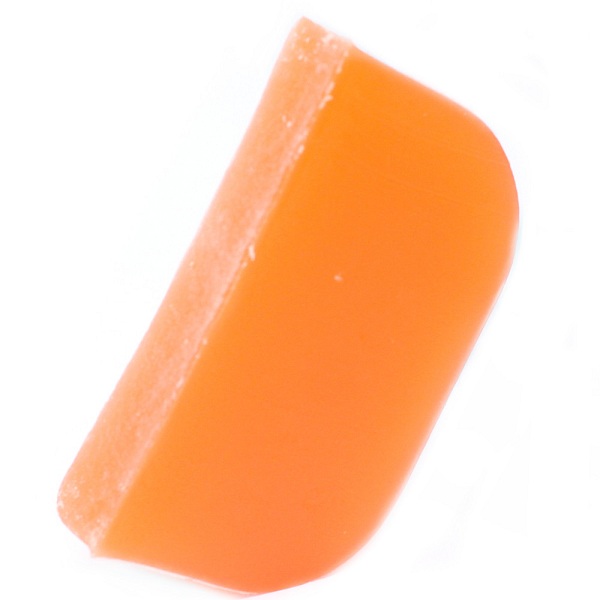 Sage and Juniper Solid Shampoo has been designed for dark hair. It brings out cool, deep tones in natural and tinted dark shades and discourages the appearance of red or brassy tones. This special purifying and repairing formula has been designed using nature's cleansing plants to clean and protect your hair and scalp, leaving you with a zingy astringent sensation to invigorate your senses. Particularly suitable for oily hair and scalp.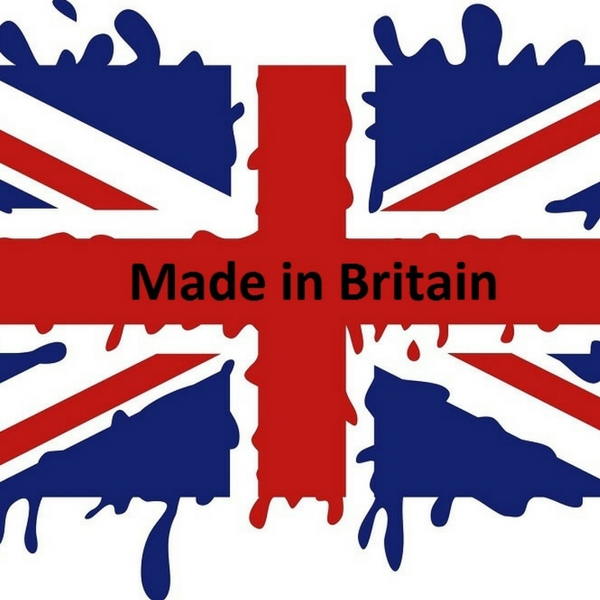 Martini Bath Bombs 3 Pack
See more and buy at :- snootycatz.co.uk/product/martini-bath-bombs-3-pack/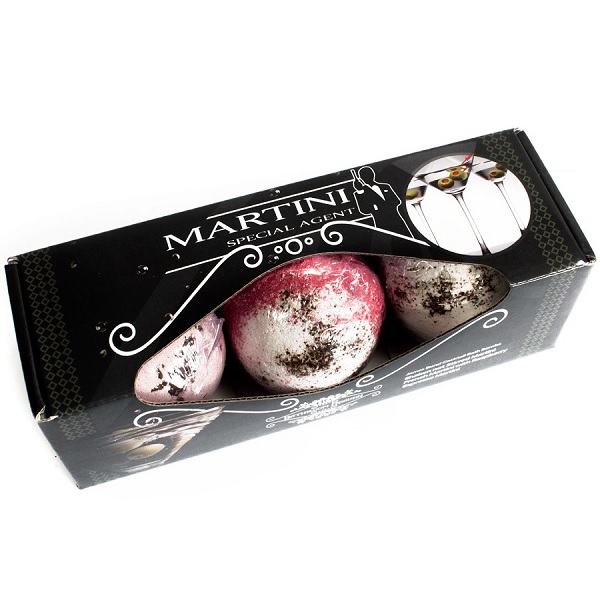 Shaken not stirred…….sorry couldn't help myself! Experience the ultimate luxury when you bathe with these Martini bath bombs, containing the finest scents of your favourite mixed drink.

CALLING ALL RETRO GAMERS & MUSIC LOVERS!
Gioteck LAUNCHES TX-20
1980's INSPIRED MUSIC AND GAMING HEADSET
Get the retro-influenced look and future sound today!
Buy now at :- www.amazon.co.uk/Retro-Stereo-Headset-Nintendo-Switch/dp/B07MXJL6RW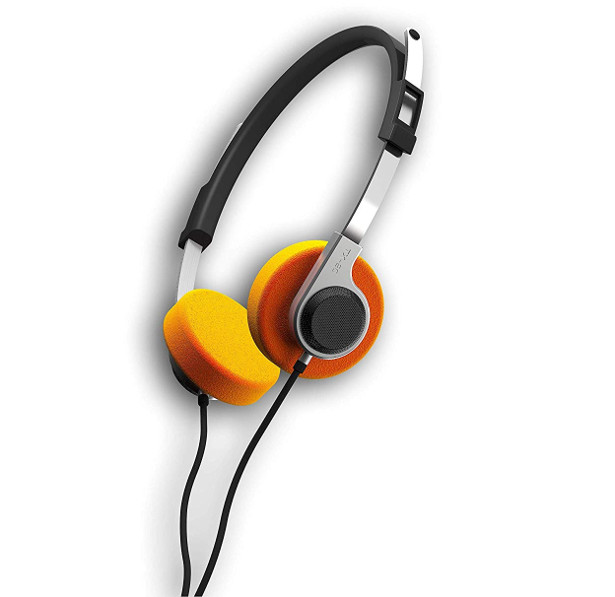 With its vintage retro-foam cushion styling and up to the minute immersive sound, Gioteck's all new TX-20 headset brings classic 1980's nostalgia to gaming and music lovers alike. The iconic orange ear cushioning is instantly recognizable and delivers uncompromised audio at home or on the move. Thanks to its lightweight design with adjustable headband it's perfect for all ages. Simply plug in to your favourite device, then game and go!
Available now for only £14.99 at Amazon
ABOUT THE GIOTECK TX-20
Works with Xbox One, Nintendo Switch, PS4 & mobile – multi-format 3.5mm jack
Super slick retro styling – relive 1980's nostalgia but with up to the minute tech
Ultra-clear chat with minimal feedback – talk is pin sharp and crystal clear
Powerful audio, via high impact 40mm drivers – incredible immersive sound
Robust, lightweight – solid, uncompromising build quality
Ultra-soft Alacantra® cushioning – because comfort is everything
Inline mic, mute and volume – for instant fingertip control
ABOUT THE TX RANGE
Gioteck's all new TX Range is built for a demanding new generation of gamers and music lovers. One year in research & development, all TX headsets deliver an impeccable blend of features, quality and design – letting you game and go in style.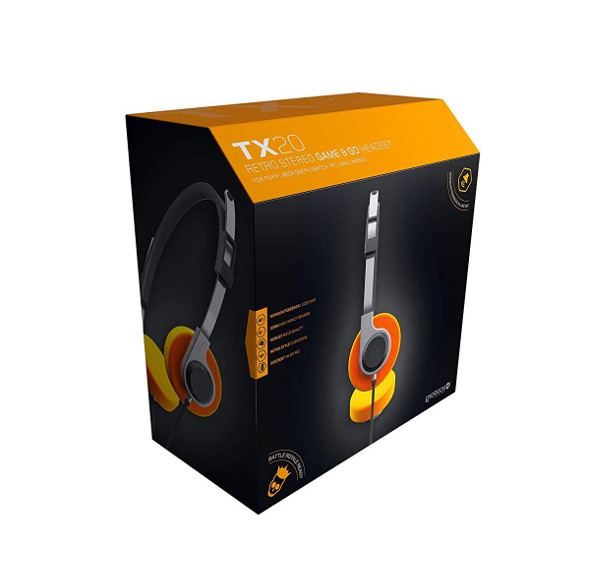 Luxury gifts for your man/Dad
Everyone needs a bit of luxury occasionally, and what better way to treat your (MAN/DAD) with a one of a kind, unique luxury gift?
Veritas creates exclusive, one-off individual commissions and corporate gifts for larger audiences using classic designs combined with contemporary luxury materials. They are one of only 800 Royal Warrant holders who receive an honorary mark of recognition for supplying goods to the households of Her Majesty Queen Elizabeth II.
From stunning silver cufflink designs to leather wallets to British crystal barware, Veritas offers beautiful collection pieces throughout their online shopping service. Here is a rundown of 5 luxury gifts you can get your (MAN/DAD).
Wine bottle coaster, £49.00
Bottle coaster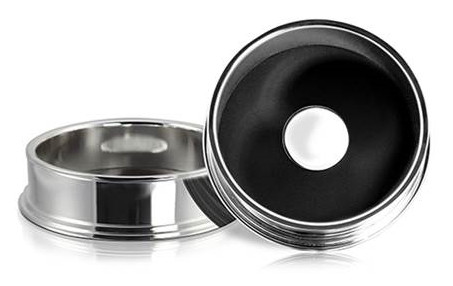 A sturdy, silver-plated wine bottle coaster with a black leather inlay. Perfect if your (MAN/DAD) is a wine enthusiast wanting to add extra style his dinner parties. Plated metals offer the advantage that they are extremely tarnish resistant and lend a contemporary feel whilst remaining practical and functional. The wine bottle coaster also doubles up as a gift to you as it saves cleaning your (MAN'S/DAD'S) pesky dinner party spillages!
www.veritasgifts.co.uk/products/wine-bottle-coaster/
Swivel lid clock, £45
Is your (MAN/DAD) always running late? Or does he simply like stylish desk ornaments? An unconventional but no doubt useful gift- a classic swivel lid alarm clock. Finished in lacquered silver plate and ideal for diamond engraving initials around the bezel of the clock, this is a small and elegant timepiece that will signify your (MAN'S/ DAD'S) sophisticated style to anyone who walks through the door.
www.veritasgifts.co.uk/products/swivel-lid-clock/
Indigo lizard wallet, £55
There's nothing quite like a good leather wallet. This is a billfold wallet with a supple indigo lizard print leather, consisting of 6 credit card pockets, 2 currency pockets and 2 internal pockets. Lined with soft black silk, this luxurious wallet can be customised to your own specifications. Leather such as soft Italian calf and Nappa leathers are particularly effective for the embossing of logos whilst names or initials can be sourced in a variety of different colours. Veritas can also provide bespoke fabric linings to the interior of products, such as fine silks to waterproof and ballistic nylons.
www.veritasgifts.co.uk/products/billfold-wallet-indigo-lizard/
A premium, personalised cufflink set, £98
The Veritas cufflink and stud set brings everything together – an elegant pair of onyx and mother of pearl cufflinks and 4 shirt studs, all presented in a convenient calf leather travel case. For a touch of individuality, have your initials in gold, silver or blind embossing on the leather case.
www.veritasgifts.co.uk/products/hectors-travelling-black-tie-cufflink-and-stud-set/
Enamel business card case, £30
A business card case is a stylish present for the best dressed who well-design all elements of their personal and corporate appearance. This silver-plated case features rectangular engraving space for diamond engraved initials or logo and is the perfect gift for the (MAN/DAD) who has everything.
www.veritasgifts.co.uk/products/enamel-business-card-case-navy-blue-2/
This piece was brought to you by the experts at www.veritasgifts.co.uk/
Brilliant products ideal for Dads.
www.hugosworkshop.co.uk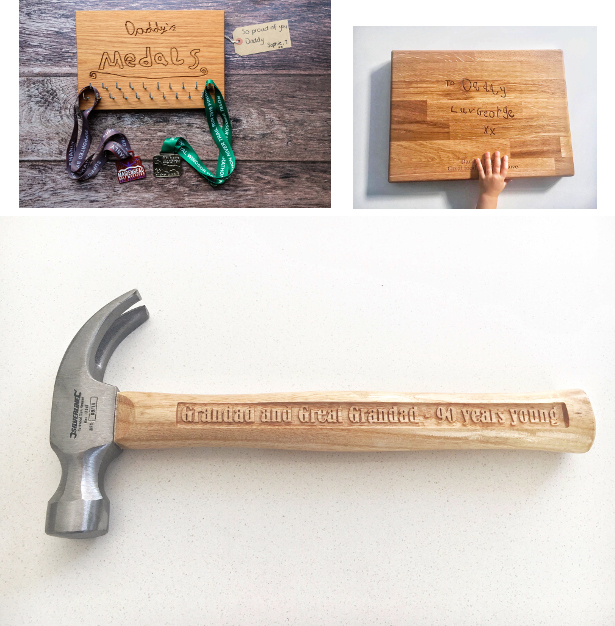 Solid Oak Engraved Medal Hanger – can be engraved with a choice of fonts or with your own child's handwriting and doodles.
Solid Oak Chopping Boards – can be engraved with a choice of fonts or with your own child's handwriting and doodles.
Personalised Hammer – can be engraved with any phrase you can think of. Examples of past orders are "Dad you've nailed it!" or "To the Dad who can fix anything"
X Change: How to torch your work treadmill, retire your boss, dump the ingrates, torment the passive-aggressives, escape the toxic office, get your … that lets you live, love and laugh after 40 by Lucia Knight
On Amazon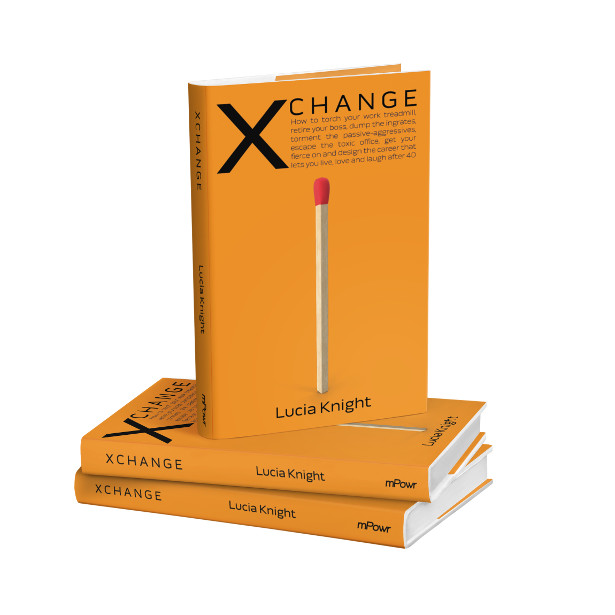 Find out more about Lucia on >> www.midlifeunstuck.com and on FACEBOOK – TWITTER – INSTAGRAM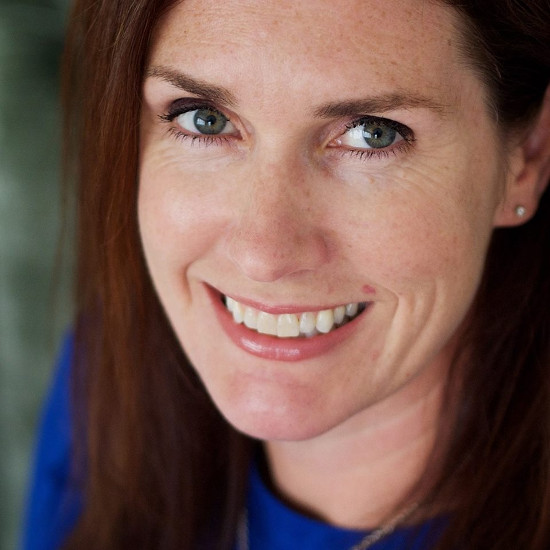 Too many people in their forties and fifties (Gen X) are trapped in work that bores them, drains them of energy, stresses them out, threatens their relationships or simply feels meaningless.
This rebellious generation has been tamed by the corporate master and trained into submission. Lucia Knight challenges you to step back, look at what you wanted, where you are now and what you want to create next.
It is possible to take control of your own career and work story.
BUT
Without a clear understanding of how to do this effectively you risk everything.
The stories and underlying strategies uncovered in X Change are the essential missing step to your future.
The aerospace executive turned gin maker, the bank manager turned public-speaking trainer, the corporate financier now financial guru for SMEs. These people have walked the road ahead of you and share their insights with you.
In X Change you are reminded why you work and are called back to your own unique purpose.
Are you ready to free yourself from work that isn't making you happy? Are you ready to reclaim your purpose and your fire? Are you ready to rewrite the story of your work?
British pop Artist Philip Colbert & George Bamford of Bamford London have teamed up to create the "Shark watch", a quirky, limited edition artwork watch.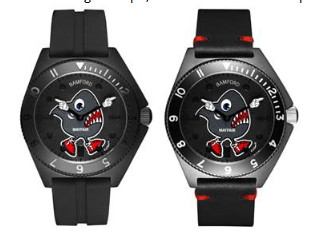 The watch follows the success of previous Bamford London collaborations, including those with Queen, Shinola and Snoopy of Peanuts fame, and the latest partnership with Colbert is an unsurprising one. Colbert's most recent exhibition, "Hunt Paintings", occupied the Saatchi Gallery last year and now has a series of museum and gallery shows worldwide this year. The Bamford London timepiece will follow the exhibition as it travels through Europe, and will be available to purchase at every show.
The BL x Colbert timepiece is available from 16th May to buy at Colbert exhibitions, Dover Street Market and online at www.bamfordlondon.com, RRP £500.
Human Touch (www.humantouch.com), the market leader in massage chair innovations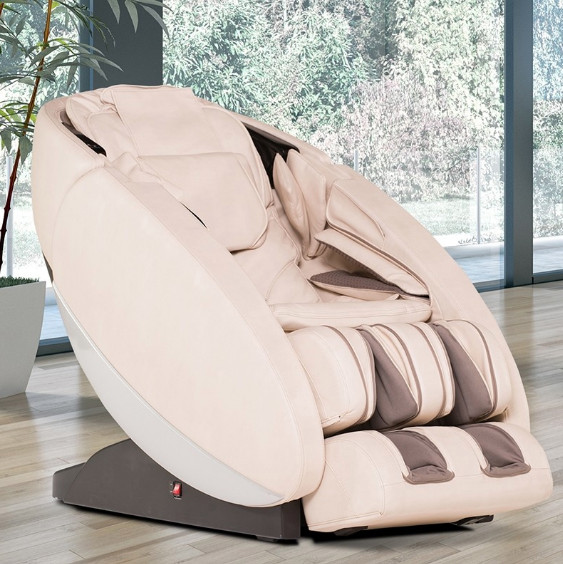 GIFTS FOR HIS MAN CAVE
The Novo XT2 ($8,999) – Regarded as the Tesla of massage chairs, The Novo XT2 features modern design and state-of-the-art technology, the Novo XT2 provides an unparalleled 3-D massage experience that can be custom-tailored to fit individual preferences. Some of they key features included in the Novo XT2 include:
Zero Gravity positioning to relieve back pressure/pain
35 Auto-Wellness Programs
Extending Foot and Calf Massage
Dual-Lumbar Heat
Altec Lansing Premium Sound System
The Perfect Chair ($2,599) – This isn't your grandpa's recliner – by skillfully blending contemporary architecture with old-world craftsmanship, The Perfect Chair's body-frame ergonomics are inspired by the neutral zero-gravity position developed by NASA to support astronauts during their ascent into orbit.
Zero-gravity positioning to relieve back pressure/pain
Adjustable lumbar support system
Premium and top-grain leather options and solid wood base finishes
GIFTS FOR THE ACTIVE DAD
The Reflex SOL Foot and Calf Massager ($379) – This massager helps to relieve tension in the legs, making it perfect for the active dad who loves working out and/or running. Patented technologies emulate the technique and pressure of a professional masseuse, but in the convenience of your own home. The Reflex SOL shells to improve circulation by massaging the feet and calves in an upward, rolling and wave-like motion, forcing blood away from the feet and toward the core of the body.
Underfoot massage rollers and vibration
Figure-Eight and CirQlation Technology
WarmAir Technology provides healing comfort
Intensity Adjustment
GIFTS FOR THE JET SET DAD
The Silverwood II – 3-piece spinner collection $1,299.99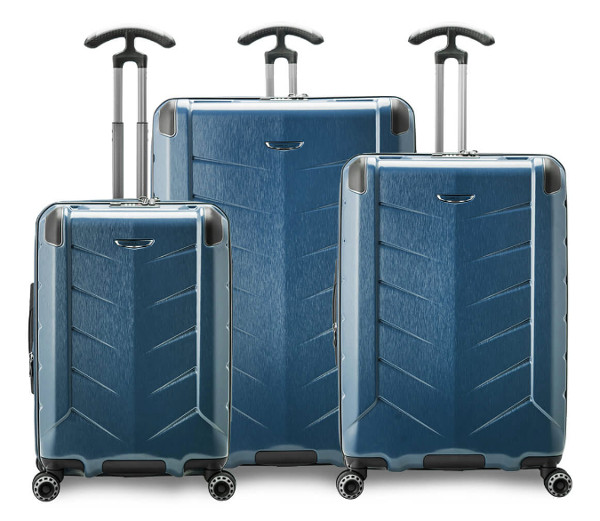 This sleek and durable luggage set features a smart carry-on that allows for charging on-the-go (with an FAA-compliant charging port and removable power bank), which means dad's devices will always be charged so he's just a FaceTime call away
Patent-pending, ergonomic T-Cruiser Handle System allows for a soft grip
Patented Clycone Spherical 360-Degree Spinner Wheels allow for easy transporting
Unique brushed metal finish prevents abrasive scratches and fingerprints
Fitbit Versa Lite Edition™ ($159.95; comes in: charcoal, white, lilac, mulberry, and marina blue) – Fitbit's most affordable smartwatch yet, Versa Lite Edition has features that include: activity, sleep and heart rate tracking, notifications, apps and 4+ day battery life—plus bold color choices and an easy one-button design. Versa Lite is easy-to-use, lightweight, comfortable and comes in new vibrant colors to appeal to a fun-seeking, youthful audience.

Availability: Now available
Additional Color and Accessory Options Include:
Classic silicone bands ($29.95): In mulberry, marina blue, lilac, sunshine and scarlet
Hybrid woven striped bands ($34.95): In navy/pink, navy/mulberry, navy/orange, and black/gray
Horween leather bands ($49.95): In cognac, lavender, midnight blue, plum, and saddle stitch and black stitch
Stainless steel metal accessories: $99.95 for metal link bands in black or silver, $79.95 for stainless steel metal mesh in silver and black
Charge 3 (Black, Blue Gray/Rose Gold) ($149.95*):
The number one fitness tracker, now better than ever, was designed to give users a deeper understanding of their body, health and progress. Charge 3 makes it easier than ever to stay motivated and on track with an enhanced health and fitness experience, elevated design and essential smart features, all with an increased battery life of up to 7 days.
Accessories:
Classic Bands ($29.95): Available in black and blue gray
Silicone Sport Bands ($29.95): Available in black, berry, navy and scarlet
Woven Bands ($34.95): Available in charcoal and periwinkle
Premium Horween Leather Bands ($49.95): Available in midnight blue and plum
*Begins at this price. Pricing differs for Special Edition devices.
Ionic: adidas edition (Ink Blue, Ice Gray, Silver Gray) ($299.95): (Currently on sale for $259.95)
Fitbit Ionic: adidas edition features a unique adidas coaching experience through the adidas Train app that includes six on-screen workouts with step-by-step coaching designed to improve form, power, and speed to make users a more dynamic runner.
Ionic (Charcoal/Smoke Gray, Blue Gray/Silver Gray, Slate Blue/Burnt Orange, Cognac, Midnight Blue, Black/Charcoal, Cobalt/Lime) ($269.95): (Currently on sale for $229.95)
Fitbit Ionic offers the ultimate curation of advanced health and fitness features, personalized guidance, smart functionality and style options. Ionic includes features such as built-in GPS, all-day activity tracking and a wide range of accessory bands in styles to match any look.
FACEBOOK | TWITTER | PINTEREST | GOOGLE+ | LINKEDIN | YOUTUBE
Mrs. Brown's Boys is a huge success story and has grown from a simple radio programme into a global smash TV show, with a Mrs. Brown's movie to boot. And, if your Dad's a big fan then you need look no feckin' further than the Danilo range of character cards to bring some Irish cheer this Father's Day. All Dads love the risky humour of the program and Agnes Brown's down to earth observations on life and close friends and family, and these Father's Day cards bring them to life in a range of side-­‐splitting greetings cards.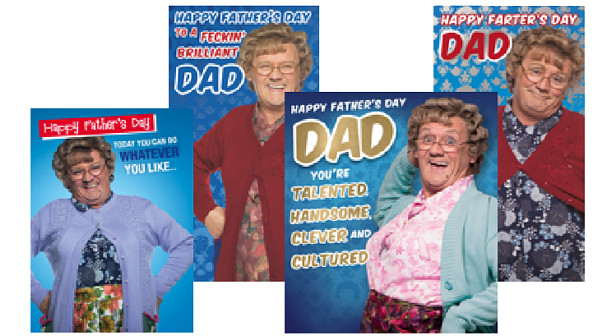 And, remember, on Father's Day your dad can do whatever he likes … except no dad dancing!!
The hilarious range of official cards, for both Dads and Grandads is available from danilo.com with free first class delivery, good card retailers, such
as ASDA, Tesco and Clintons and independent card shops.
RRP £2-­‐£2.50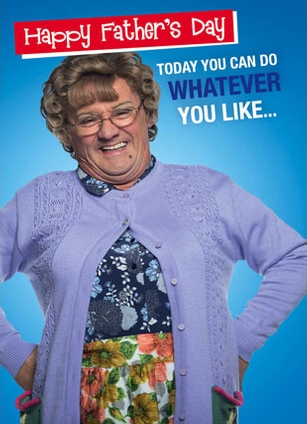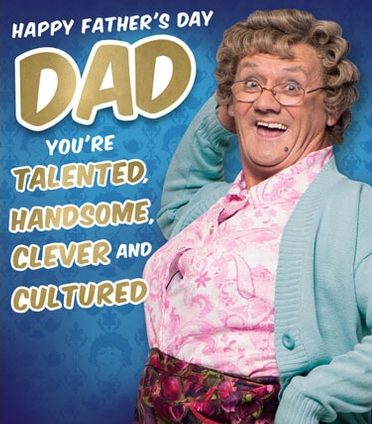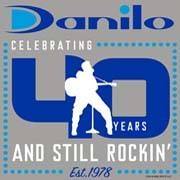 This time next Father's Day, we'll all be Millionaires! Whether your Dad's 'Lovely Jubbly', 'Cushty' or 'Triffic', Danilo has just the card for your Peckham Pop this Father's Day >> in Clintons, ASDA Tesco, Morrisons, Sainsbury's & more! www.danilo.com/Shop/Cards-and-Wrap/fathers-day-cards
FACEBOOK | TWITTER | PINTEREST | GOOGLE+ | LINKEDIN | YOUTUBE
This time next Father's Day, we'll all be Millionaires!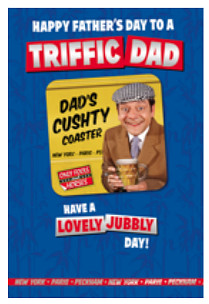 Whether your Dad's 'Lovely Jubbly', 'Cushty' or 'Triffic', Danilo has just the card for your Peckham Pop this Father's Day.
Capitalising on the nation's love for the Trotters, the range of cards features Del Boy and some of his best-known catchphrases
to make your Dad's day this June 16th.
With an added gift, one card has a 'cushty' coaster as a lasting memento for your dad to use for his cup of tea or Piña Colada, in
true Del Boy style.
So, whether your dad is a rogue trader, rough diamond or wheeler dealer, Only Fools and Horses will bring a smile to his face on
his special day.
The official range of cards is available from danilo.com with free first class delivery, all good card retailers including Clintons,
ASDA Tesco, Morrisons and Sainsbury's and independent card shops. And the Trotters Independent Trading Co., of course.
RRP £1.50-£3.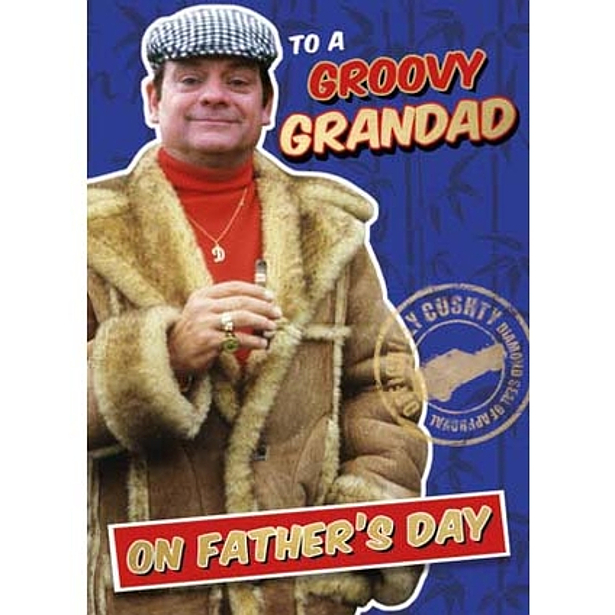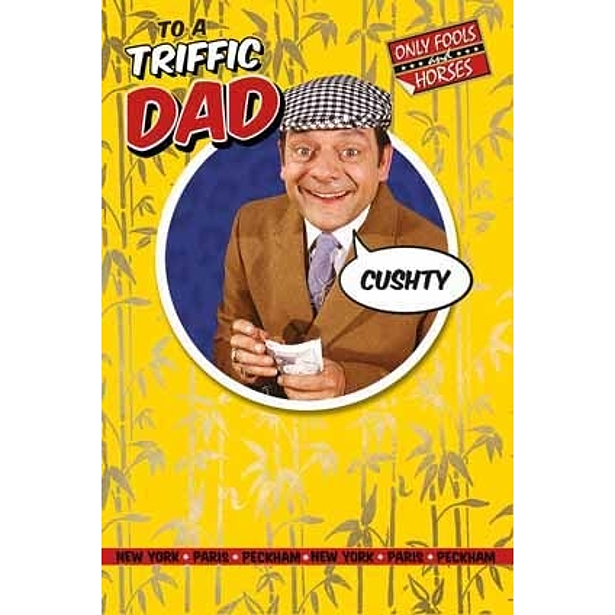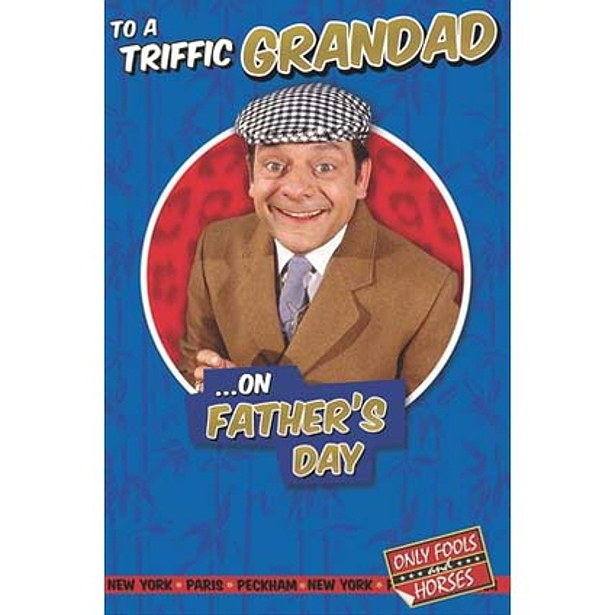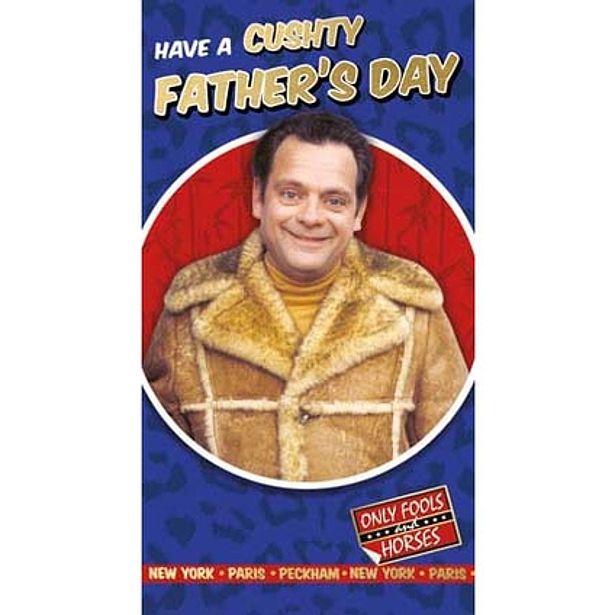 www.danilo.com/Shop/Cards-and-Wrap/fathers-day-cards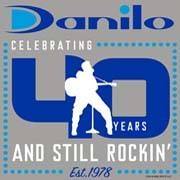 FACEBOOK | TWITTER | PINTEREST | GOOGLE+ | LINKEDIN | YOUTUBE
Ladybird Books For Grown-Ups Father's Day Fantastic Dad Card
See more at :- www.danilo.com/Shop/Cards-and-Wrap/fathers-day-cards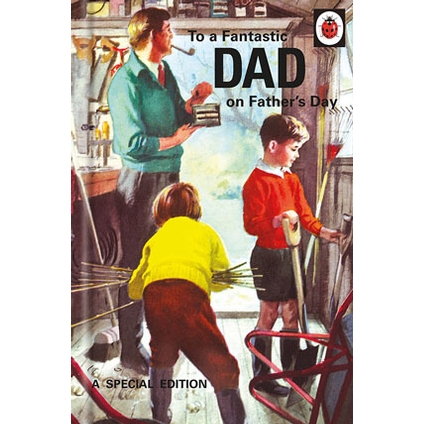 The Blues Brothers Father's Day Card
See more at :- www.danilo.com/Shop/Cards-and-Wrap/fathers-day-cards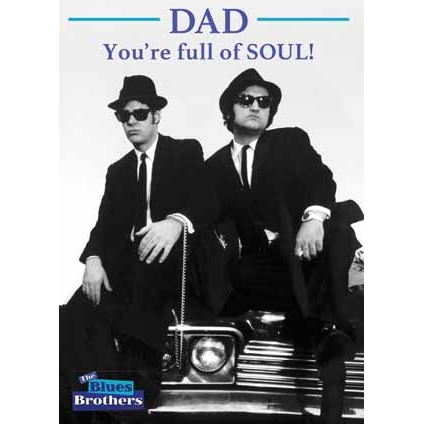 Back to the Future Father's Day Card
See more at :- www.danilo.com/Shop/Cards-and-Wrap/fathers-day-cards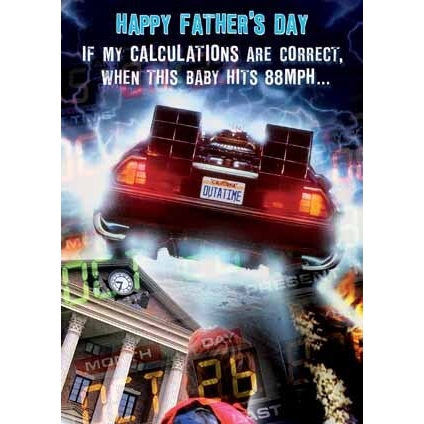 Ladybird Books For Grown-Ups Happy Father's Day Grandad Card
See more at :- www.danilo.com/Shop/Cards-and-Wrap/fathers-day-cards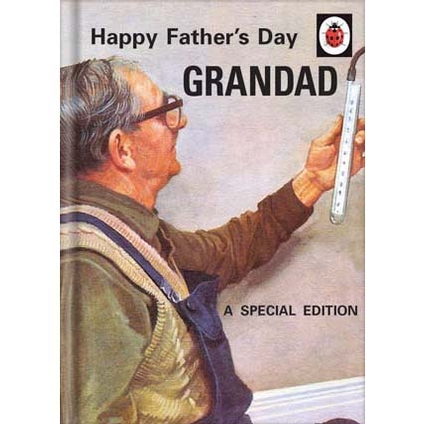 Ladybird Books For Grown-Ups Football Father's Day Card
See more at :- www.danilo.com/Shop/Cards-and-Wrap/fathers-day-cards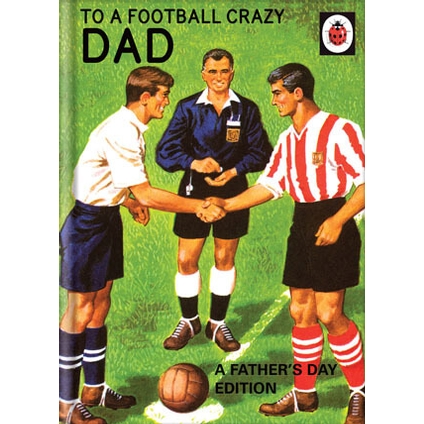 Give a bread class, it's the gift that just keeps on giving.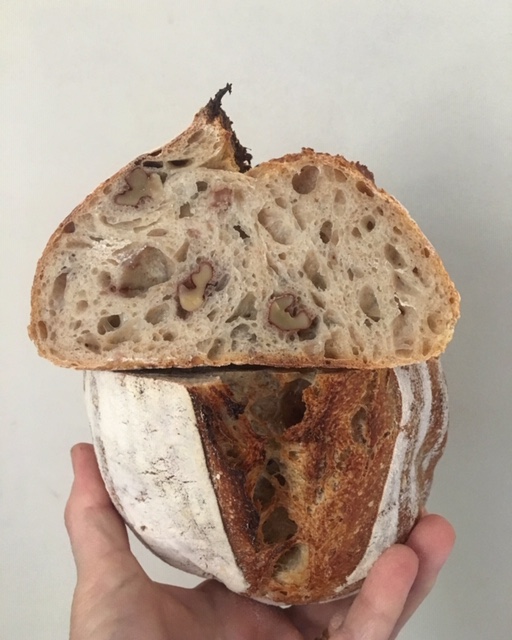 Learn how to make beautiful breads in a small, hands on class in a home kitchen with an award winning baker.
wwwmabaker.london
Phone Power with Style.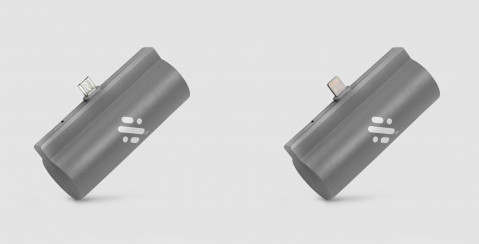 When that inconvenient 'low battery' symbol starts flashing and you're miles away from a socket, don't panic! Simply plug this wireless and pocket sized, emergency hero directly into your Smartphone and let the 2000mAh battery work its magic.
The Shot 2K Emergency Charger is available for Android or iPhone and costs £9.99 from ThumbsUp.com
This wireless charger will have your Smartphone refuelled in no time. Simply connect the wireless charger to a power source and place your phone on top of it. The Base Wireless Charger 10 Watts costs £19.99 from ThumbsUp.com
Love to show your own style? then these fun chargers are ideal for you. The coolest animal around, perfect for those hot summer days. The Llama Wireless Charger costs £19.99 from ThumbsUp.com
Show your foodie and green side with the mighty avocado. The Avocado Shaped Powerbank costs £14.99 from ThumbsUp.com
Like to relax then the sloth is ideal, the sloth may be slow but it can charge mighty fast. The Sloth Shaped Powerbank costs £14.99 from ThumbsUp.com
Power to the unicorn, This mythical creature will keep your phone going longer. The Unicorn Powerbank costs £14.99 from ThumbsUp.com
Bling your mobile and look like a million dollars. The Gold Bar Shaped Powerbank costs £14.99 from ThumbsUp.com
KYMIRA Sport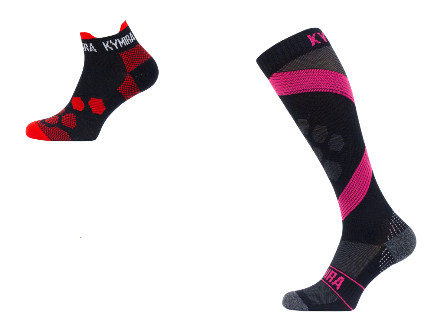 KYMIRA Sport are most commonly known for their infrared sportswear which is proven to increase circulation and mediate pain relief, but also works to protect users from swollen feet on long flights.
KYMIRA Sport fabrics are embedded with Far Infrared Radiation (FIR) which increases vasodilation of blood vessels by increasing the production of nitric oxide. Vasodilation expands the blood vessels causing the flow of blood to increase which in turn allows for a variety of positive effects on body tissue, including increased glycogen levels, faster removal of lactic acid, and better thermoregulatory ability.
Their Infrared Compression Socks offer not only the technical benefits of Kynergy Infrared technology, but also muscular compression, a known method of improving performance and recovery.
The unique technology increases oxygenation and glycogen storage in the blood, meaning that your legs are directly benefiting from an increased energy supply to help you perform harder, for longer.
The infrared technology also assists with recovery, as the increased oxygenation of the blood hastens the rate of lactic acid breakdown and removal of waste products from the body. This unique material also promotes cellular repair and replication throughout the body, which helps to minimise Delayed Onset Muscle Soreness.
The socks are designed with your comfort in mind, with cushioned heel and toes, and ribbed cuffs, making them great for a huge range of sports, and active travellers.
BIO-SYNERGY UNVEIL PEANUT FLAVOURED WHEY HEY PROTEIN AT THE INTERNATIONAL FOOD & DRINK EVENT (IFE) 2019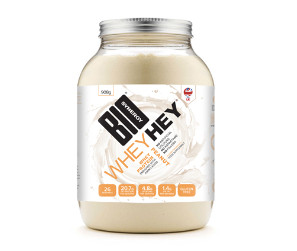 Award winning sports nutrition brand Bio-synergy is pleased to welcome a new peanut flavour to its WHEY HEY range and to have offered samples to the public for the very first time throughout IFE 2019.
Similar to the existing Whey Hey range, the peanut flavour is made from all-natural flavourings, colourings, sweeteners and ingredients and uses the most advanced filtration system to offer a deliciously smooth whey shake.
Each serving provides 21.4g of protein, 4.8g of BCAA's and 1.7g fat the recommended combination to accelerate recovery according to Dr Gary Bartlett, a registered GP and member of the GBR snowboarding team.
"Our customers are always at the forefront of our mind, so when it was time to developing a new flavour, we engaged with our 500,000-customer strong database and asked them which WHEY HEY flavour they'd like to see next. We decided upon peanut as we wanted to give those who like the flavour of peanuts but unable to eat them, the chance to enjoy the flavour too."
The newly launched peanut flavour isn't the first innovative flavour launched by Bio-synergy, it follows the WHEY HEY watermelon, coconut and coffee flavours all of which are Vegetarian friendly, Gluten Free, SF and GM.
Like all Bio-synergy products, Whey HEY is manufactured right here in the UK, this helps the brand maintain their OCD-levels of quality assurance.
While rich and indulgent in taste, Whey Hey is the opposite in price. Gram for gram, you get outstanding value that you'll be hard pressed to find anywhere else.
RRP: £29.99 (908g)
Available from: The Bio-synergy Website www.bio-synergy.uk/whey-hey-coconut-protein-powder
Beauty Factory's luxurious Earthbound Safari range is the perfect Father's Gift for Dads with an adventurous spirit!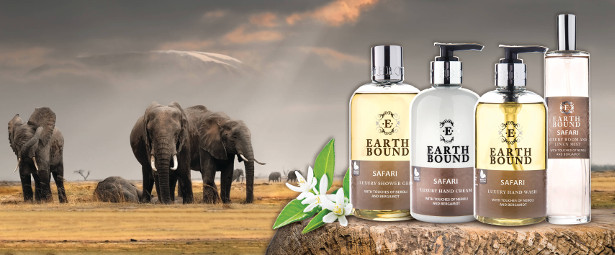 Take Dad on a safari journey with a burst of fresh citrusy neroli balanced by a light, fruity hint of bergamot. the Safari range combines a zesty array of floral and fruity aromas in a rich, heady bouquet with a strong rich and masculine scent. Perfect for Dad!
You can find them in the following centres or simply shop online at https://beautyfactoryonline.co.za
• Nicolway Bryanston
• Morningside Shopping Centre
• The View Shopping Centre
• Kyalami Corner
• Fourways Mall
• Ballito Junction Mall
For fathers who smoke and can't quit: A disruptive tech alternative – something that will last beyond Father's Day.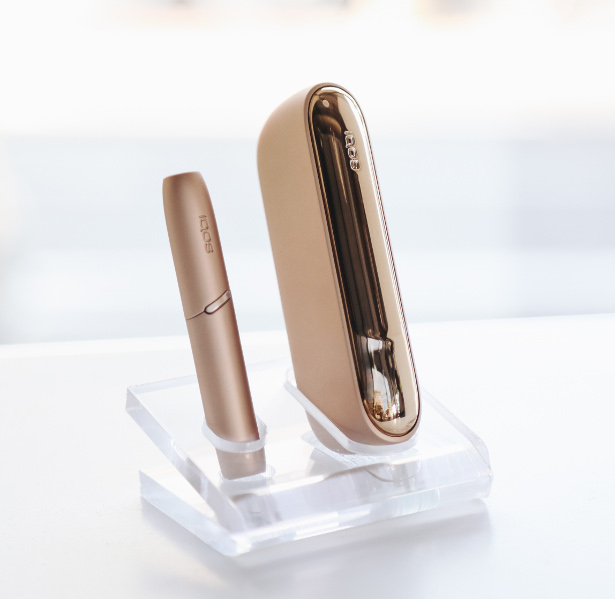 IQOS is not a vape or an e-cigarette, IQOS is a tobacco heating system which heats tobacco rather than burning it, making it have significantly lower levels of harmful chemicals than cigarettes.
Heat not burn tobacco, brings the worlds of technology and tobacco together and by heating tobacco, IQOS is able to reduce, on average, the levels of harmful or potentially harmful chemicals found in cigarette smoke by up to 90-95%. This makes IQOS a better choice for smokers than cigarettes. Since it doesn't produce smoke, there's no lingering smell on the user, their clothing and their environments which bothers many smokers and non-smokers alike.
Here's the key point: the tobacco in a cigarette burns at temperatures in excess of 600°C, generating smoke that contains high levels of harmful chemicals. But IQOS heats tobacco to much lower temperatures, up to 350°C, without combustion, fire, ash, or smoke. The lower temperature heating releases the true taste of heated tobacco. Because the tobacco is heated and not burned, the levels of harmful chemicals are significantly reduced compared to cigarette smoke. IQOS is not risk free but is a better alternative to smoking cigarettes.
IQOS is free from smoke, has less smell and no ash and it's a cool looking gadget too.
For more info visit iqos.com

Salacia Gin is a premium, triple distilled Old Tom style gin that's infused with fresh pineapple, lime zest, green apple skins and mint, combined with a blend of juniper berries and exotic spices.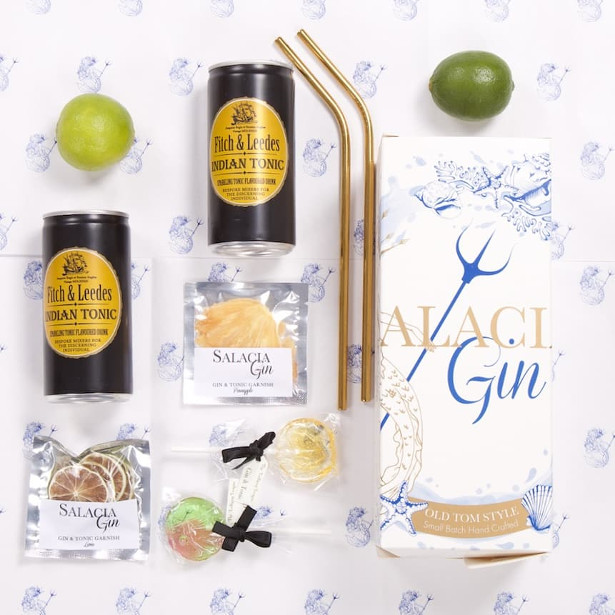 Their product range includes gin and tonic/cocktail pineapple and lime garnish packs as well as a luxury gift box which includes a 750ml bottle, g&t garnish packs, sweet treats (chocolate/nougat), savoury treats (nuts/pretzels/biltong), a pair of stainless steel straws and 2 premium tonic water.
This Father's Day why not treat your Dad to something special, with a bottle of Cockburn's Special Reserve.
A perfect gift for any Father, this Port is delicious on its own or paired with either chocolate or cheese to bring out its rich, balanced flavour.
Cockburn's Special Reserve Port (75cl) RRP £12.00
Originally introduced in 1969 Cockburn's Special Reserve was so ground-breaking it created a whole new Port category and has since been the drink of choice for families and friends looking to celebrate those special moments in their lives. Hailed as one of the most iconic Ports of all time, it's matured in oak casks, giving it the full bodied dry finish which made it the benchmark for all Reserve Ports. Featuring notes of strawberry and plums this classic is the perfect accompaniment to any meal.
www.aplaceforeverything.co.uk has a range of great ideas, even for the most difficult-to-buy-for dads.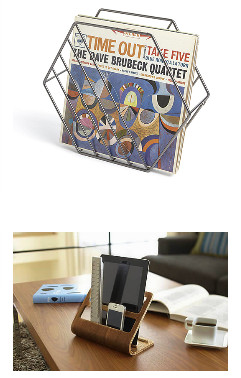 Vinyl LP Storage Rack. RRP: £40.00 (Now £32.00)
For the nostalgic dad…
gunmetal grey vinyl LP record storage rack
Wooden Tablet and Remote Control Store. RRP: £25.00
For the tech-savvy dad…
Remote Control and Tablet Stand in Dark Wood
Crab Multi Tool. RRP: £17.00
For the dad who can fix everything…
Beechwood and stainless steel crab shaped multi tool
Solid Oak Watch Stand & Cufflink Tray RRP: £48.00 (Now £40.00)
For the well-dressed dad…
Solid Oak Cufflink Tray + Watch Stand
Flexible Armrest Storage Tray
RRP: £18.00
For the dad who enjoys a cold one in front of the TV…
Flexible Armrest Storage Tray
Boot Rack with Scraper & Brushes
RRP: £49.00
For the outdoorsy dad…
Cast iron boot rack with scraper and brushes
The Mighty-B Beanbag Chair
RRP: £89.00
For the dad with the man cave…
Grooming Gifts for Father's Day from Jack Black! www.getjackblack.com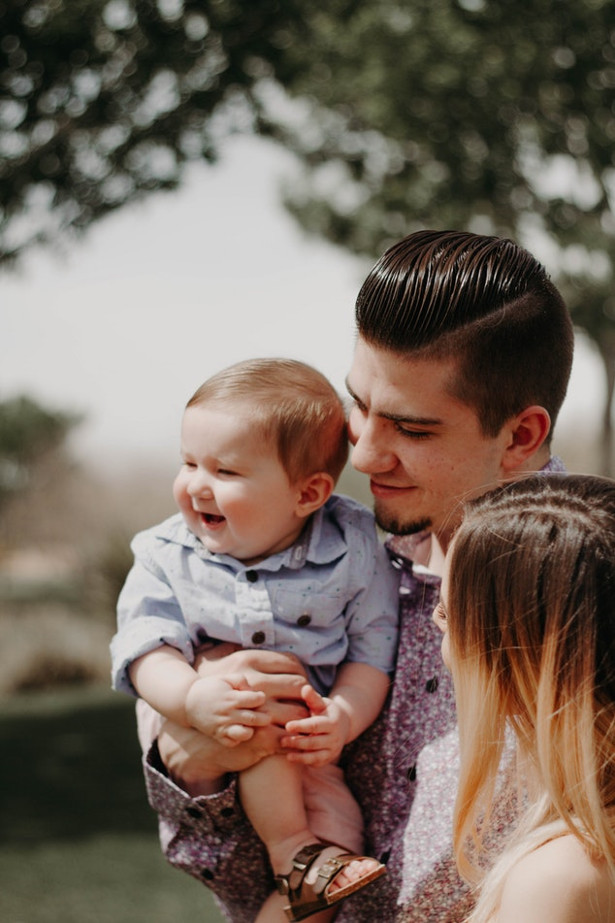 FACEBOOK | TWITTER | INSTAGRAM | PINTEREST
Show your Dad some grooming love this Father's Day with our hand-picked grooming gifts from Jack Black to make him look, feel and smell like a new man!
For the Dapper Dad: Jack Black Blue Mark™ Eau De Parfum, £60.00, 100ml For dads who like a sense of style and prefer a 'fresh' fragrance, they will love the infusion of top notes of Blue Mark™ EDP that blends Watermint, Cilantro and Bergamot with Japanese Juniper, Ginger Essence, Patchouli and Driftwood. As a fragrance that is both masculine and sensual, this warm, elegant scent is the perfect gift to say thank you.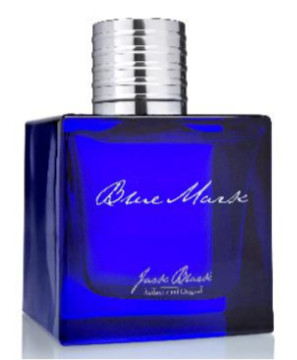 For the Cool Dad: Jack Black All-Over Body Spray, £27.00, 100ml Lighter than cologne, this body spray combines zesty Natural Citrus with fresh herbal notes of Mint and Rosemary to create an invigorating scent that's ideal for all occasions or just a quick refresh. Featuring the fragrance of Jack Black's best-selling All-Over Wash you can expect a cool, clean and energising scent that's lightweight and easy to wear.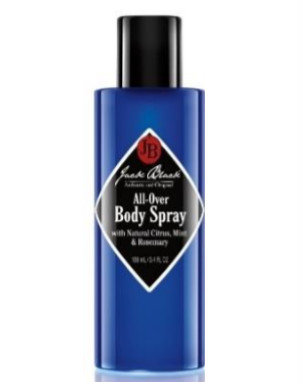 For the Jet Set Dad: Jack Black Skin Saviors™ Set £35.00 A full, travel friendly sized, skincare regime to cleanse, exfoliate, moisturise, and protect. Containing everything Dad needs for grooming on the go, it includes: Jack Pure Clean Daily Facial Cleanser (88ml); Jack Black Face Buff Energizing Scrub (88ml); Jack Black Double-Duty Face Moisturizer SPF20 (44ml); Jack Black Intense Therapy Lip Balm SPF25 Natural Mint & Shea Butter (7g).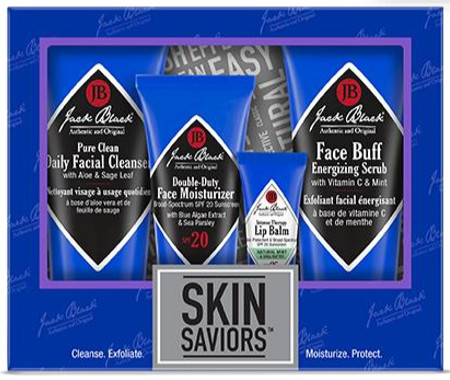 Jack Black products are available from: www.mankind.co.uk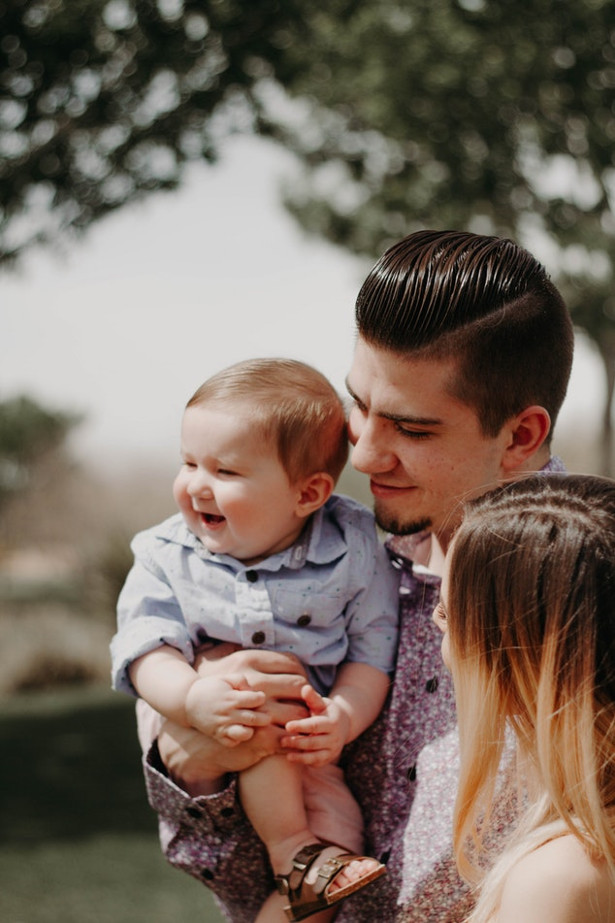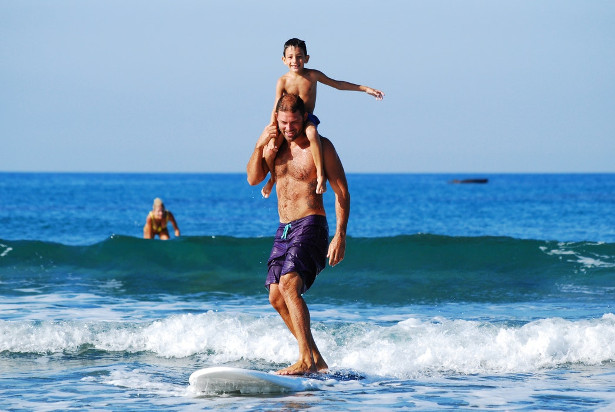 GARDENING GIFTS FOR GREEN-FINGERED FATHERS FROM EVERGREEN®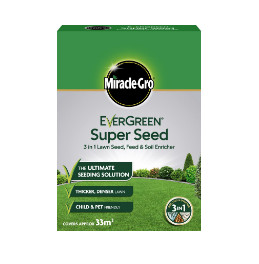 Give your dad the gift of a beautiful lawn this Father's Day with Evergreen Garden Care's range of specially formulated products – ideal for dads who love spending time in the garden. So whether your dad is a gardening fanatic or is a lover of practical gifts, EverGreen® has the perfect presents to gift this Father's Day.
Miracle Gro® EverGreen® Super Seed Lawn Seed
Miracle-Gro® EverGreen® Super Seed Lawn Seed is an ideal gift for garden-proud dads who like to keep their lawn looking pristine. This triple action lawn seed is the perfect blend of high performance seed, feed and soil enricher, helping grass to grow greener and thicker after every use. The high performance nutrient coated grass seed contains regenerating grass, perfect for tackling high traffic areas and allowing for quick recovery of bare patches.
RRP from £13.99 for a 1KG box that will cover up to 33m2
Miracle-Gro® EverGreen® Complete 4 in 1
Help your dad to look after his well-loved lawn by treating him to Miracle-Gro® EverGreen® Complete 4 in 1 this Fathers Day, which feeds the lawn whilst also working to kill weeds and control moss. The WaterSmart™ formula helps to protect against heat, drought and other stresses, producing visibly healthier lawn in just seven days.
RRP from £15.99 for a 12.6kg bag that will cover up to 360m2
Miracle-Gro® EverGreen® Premium Plus Thick & Green Lawn Food
Give your father the gift of a luscious lawn with the luxury Miracle-Gro® EverGreen® Premium Plus Thick & Green Lawn Food. This high quality slow release fertiliser provides long and consistent lawn nourishing and can be used throughout the growing season to provide deep uniform greening of professional quality. The premium technology slowly feeds your lawn meaning your lawn stays thicker and greener for months without surge growth.
RRP from £10.99 for a 2KG bag that will cover up to 400m2
Roundup® Lawn Weedkiller
Help your dad to tackle pesky weeds in the garden this Fathers Day with the Roundup® Lawn Weedkiller. The specially formulated herbicide is targeted to kill broad leaved weeds including dandelions, daisies and clover without harming the lawn, so you can rest assured that you will be left with a beautiful lawn.
RRP from £4.99 for the 1L Ready-To-Use