Meet Ellie – The Pill Box with Brains & Beauty. Ellie helps you refill all your vitamins and medications in seconds, receive reminders when it is time to take them, & track your progress.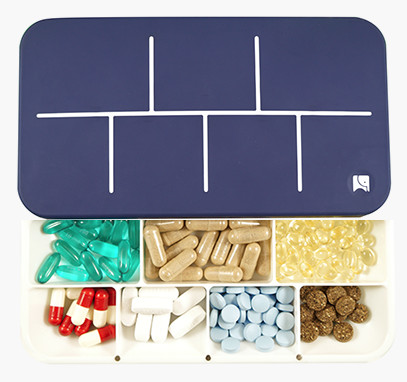 Two of the founders of EllieGrid Inc, Ellie's parent company, were athletes when they started the company in college. Co-founder Abe Matamoros was playing Division 1 college Soccer at the University of Tulsa and co-founder Regina Vatterott was running Cross Country at St. Edwards University in Austin TX.
One day when Vatterott was on her way to lunch after practice, she passed out on the sidewalk. Her friends rushed her to the ER confused. It turns out that she was not taking her medications and vitamins as her doctor prescribed. She had not been doing so because she felt young and healthy. This was her big wake up call that even athletes need to be taking their health more seriously and following doctor's orders.
Vatterott tried using one of the traditional pillboxes but she hated how long it took to organize each week and her friends called it her "old people pill box". "I felt stigmatized for even owning one and I was still forgetting to use it", says Vatterott. Knowing that she was far from the only one who felt this way she helped create Ellie, a fun and "sleek" smart pill box specifically designed for younger audiences.
"Now I feel great! Consistently taking my vitamins has given me so much more energy. In the past, I felt like they weren't really working but that was because I rarely remembered to take them." – Vatterott
What professional Athletes have to say about the smart pill box, Ellie:
"Oh my gosh, I need one of those!"- Venus Williams, Professional Tennis
"Every athlete who takes vitamins or supplements should use an Ellie to make sure their bodies are always at their prime." Tony Rocha, Professional MLS
Learn more about the Ellie Smart Pill Box at elliegrid.com
Use code RUGBY for $20 off!
HiSmile! Bring Joy & Happiness to Dads Smile this Father's Day! uk.hismileteeth.com
TWITTER | YOUTUBE | SNAPCHAT | INSTAGRAM | FACEBOOK
We bring joy and positivity to everything we do and we just happen to love smiles too.
Love your smile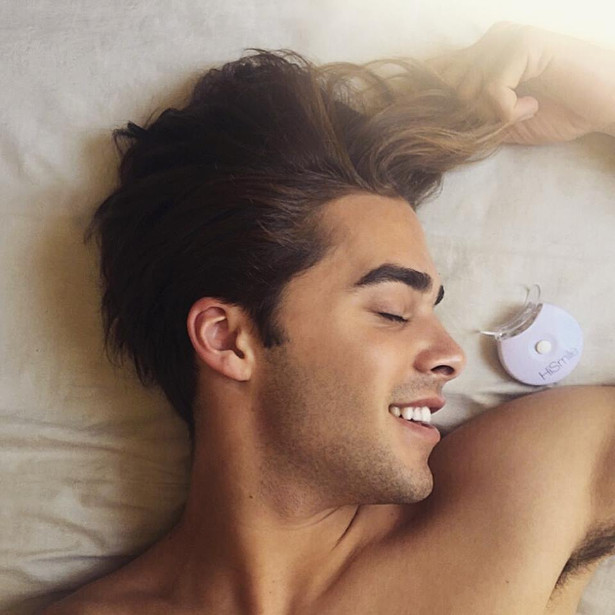 WITH FATHER'S DAY looming, the sales of whiskey, gift hampers and vouchers are already peaking but if you've left it to the last minute, you might find yourself hard pressed on a gift that will have your dad smiling from ear to ear.
Every year, Father's Day marks a special occasion to celebrate and recognize dads for their unconditional love, along with being the number one reason for putting a smile on your face over the years.
Global oral cosmetics teeth whitening company HiSmile wants to help you return the favour and put an even brighter smile back on dad's face, with a selective range of teeth whitening products.
Launching in December 2014 with just $20,000 in start-up capital, HiSmile founders, Nik Mirkovic and Alex Tomic have elevated the brand from being just another teeth whitening company, to a household brand endorsed by some of Hollywood's biggest names such as Kylie Jenner and Conor McGregor.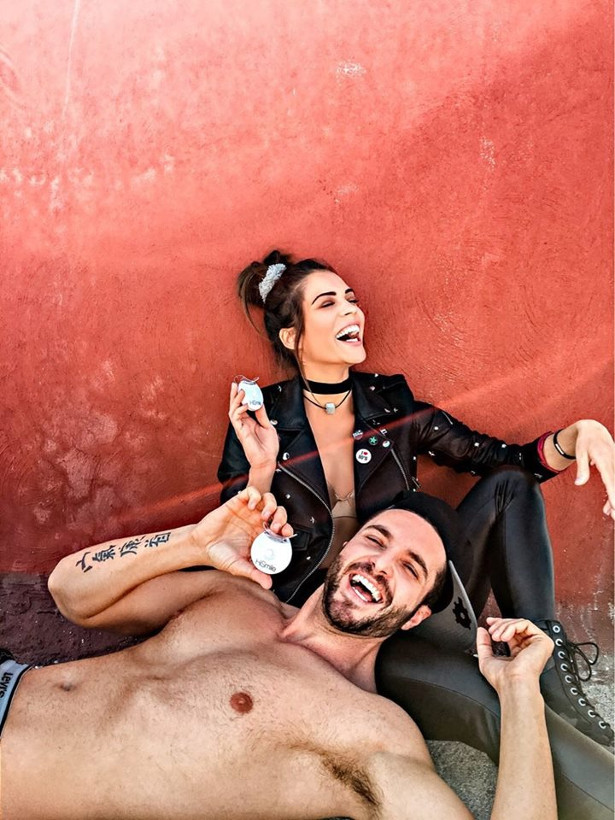 "Shopping for Father's Day gifts doesn't always have to consist of the traditional chocolates and whiskey -getting a little more creative with your gifts can make this time of year more exciting for everyone involved in the process."
"A dad's smile is his best asset and is something that never goes out of style, so we've found that sourcing the best products on the market to enhance that smile, is generally well received and adds that extra bit of confidence," Mirkovic said.
According to Hexa Research, the global teeth whitening products market is expected to reach USD 7.40 billion by 2024, with the industry being driven by a mounting consumer demand for clean and white teeth coupled with awareness about oral hygiene.
Moreover, the research states 99.2% of the people believe that a smile is an important social benefit and growing consumer preference for over the counter products in countries such as Germany, France, UK, India and China are anticipated to drive the growth of the market over the forecast period.
HiSmile's core product is an LED teeth-whitening kit (USD$59.99) which promises to make your dad's smile shine brighter.
The Teeth Whitening Kit has been designed to whiten your dads teeth in the comfort of his own home.
The whitening process has been formulated to deliver maximum results in 6 applications, with each application being only 10 minutes.
Our key ingredients ensure that there's no pain or sensitivity caused throughout the process while delivering results of up to 8 shades whiter teeth.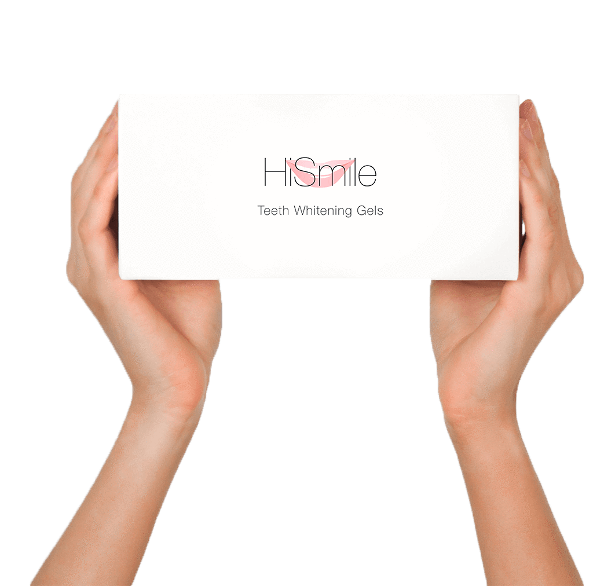 CG MEN. Stylish and comfortable Menswear and accessories, for all ages, from 'Boys to Men!' www.cgmen.co.uk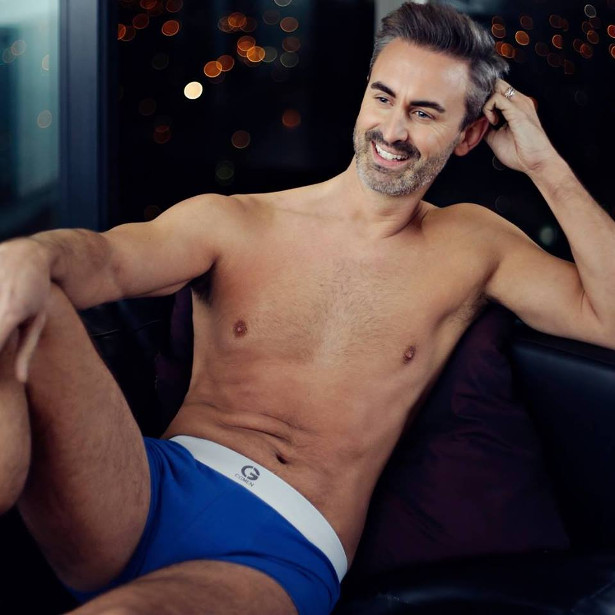 FACEBOOK | TWITTER | INSTAGRAM
CG MEN is an apparel company that aims to deliver products that keep you looking good and feeling comfortable in any situation. Check them out for unparalleled comfort, and fits that'll revolutionise your base layers.
They are starting from the inside out, designing stylish and comfortable Menswear and accessories, their aim is to style for all ages, from 'Boys to Men!'
Colour, comfort and style is of paramount importance to the 'CG Man' oozing masculinity and dressing the now 2018 Metrosexual Man!
Their new and stylish range of men's underwear will leave you feeling fitted, held and ultimately comfortable, like a second layer of skin holding everything in place.
In addition to their ongoing designs of Men's Underwear, they aim to have a collection of other menswear coming to you throughout 2018, including cool vests to match your underwear, socks, t-shirts, fitness wear and many more lines, including CG Men accessories.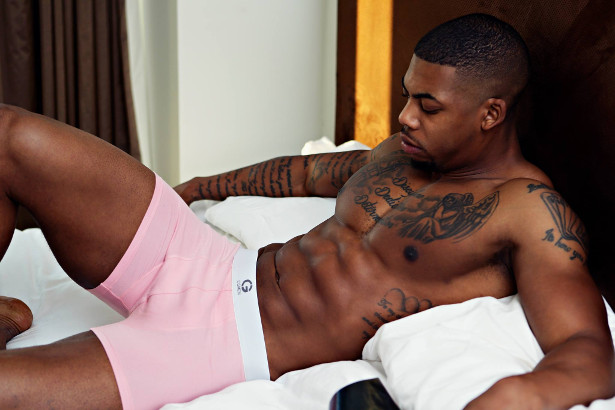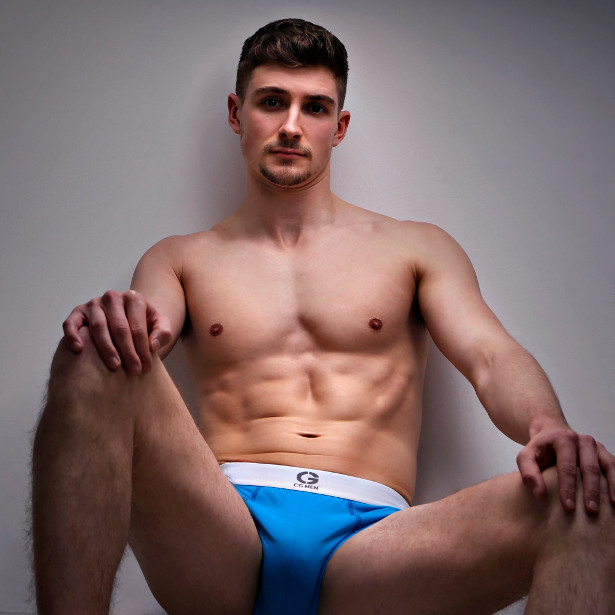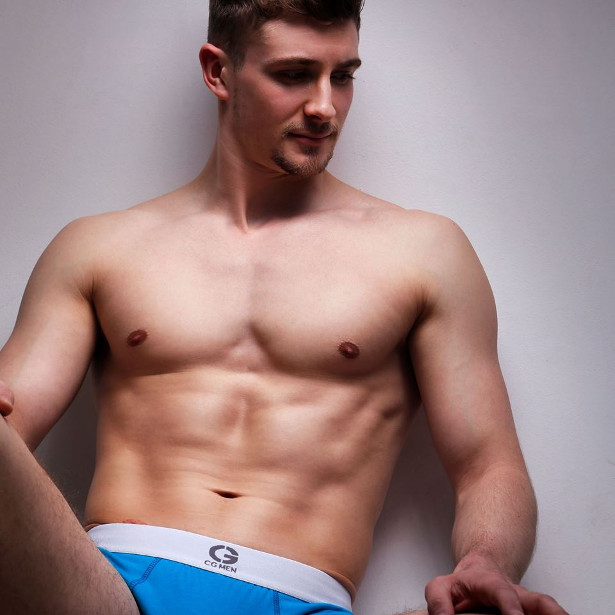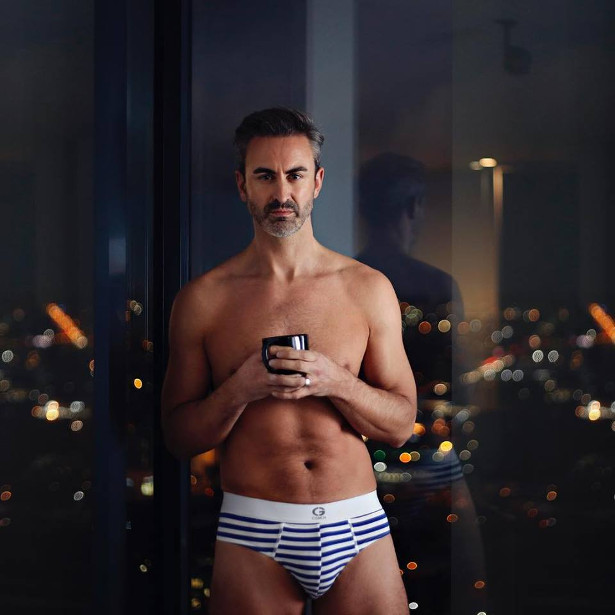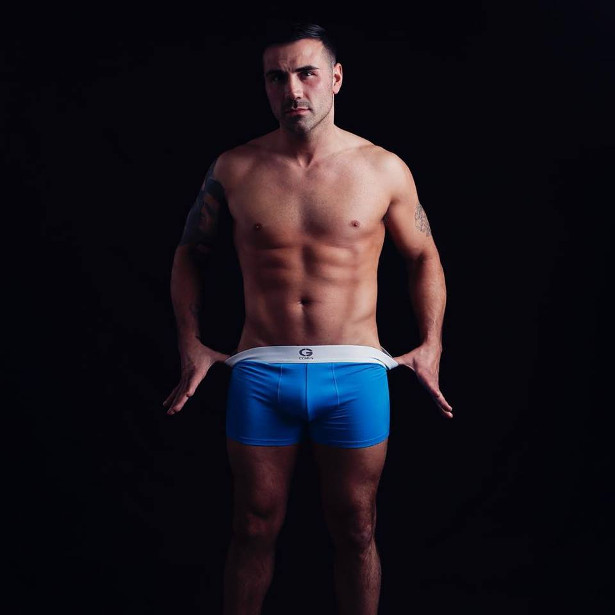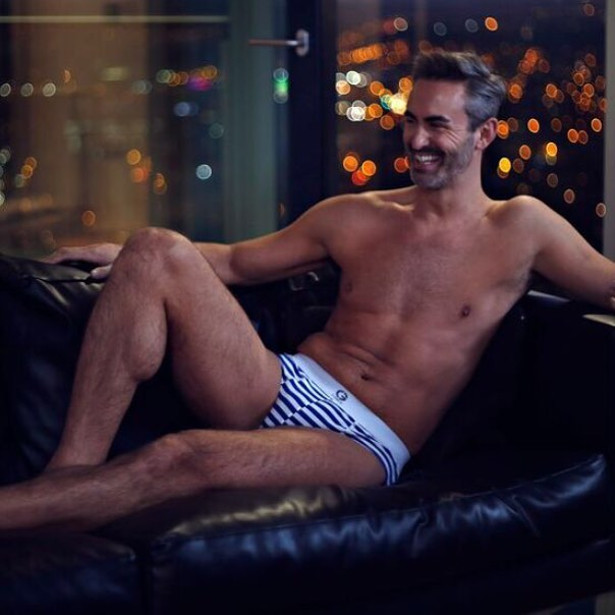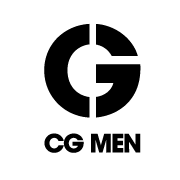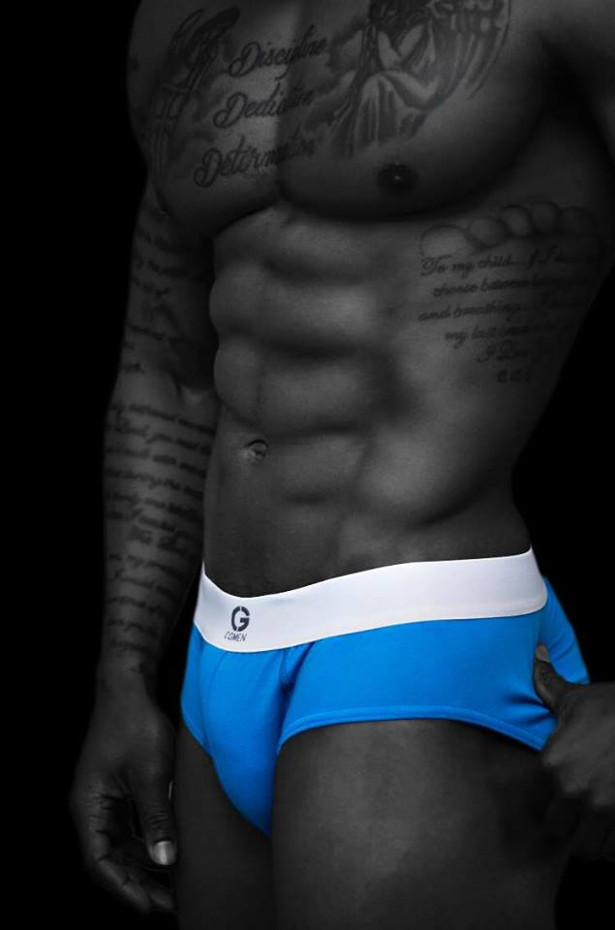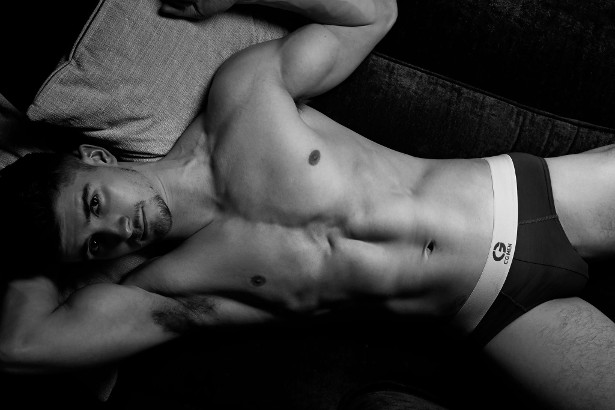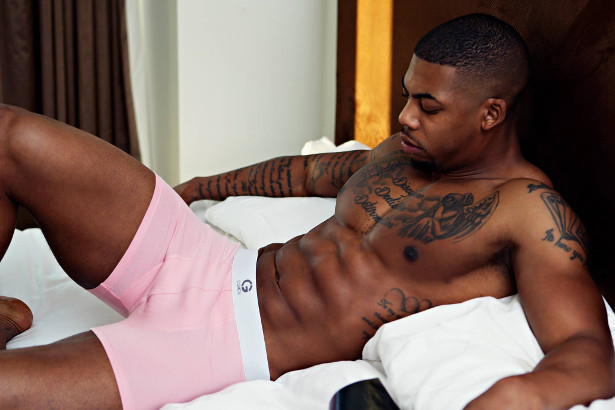 eteaket's Whisky Barrel Aged Black Tea is now available in Biodegradable Teabags
FACEBOOK | TWITTER | YOUTUBE | LINKEDIN | INSTAGRAM
In 2017 the UK's leading leaf tea experts, eteaket, collaborated with the renowned Tomatin Distillery, which has been distilling whisky in the heart of the Scottish Highlands since 1897, to create a limited edition Whisky Barrel Aged Black Tea – the first ever tea to be 'distilled' in Europe!
In less than a year, this Tomatin Whisky Tea has proved so popular, both here in the UK and all around the world, that eteaket have decided it's not going anywhere – this tea will stay as part of the eteaket tea offering.
Interest in this tea has been so great that eteaket have now released it in biodegradable teabags, making it as easy as 1,2,3 minutes (black tea is best brewed for 3 minutes)!
Rich in heritage, tradition and craftsmanship, whisky and tea are time-honoured beverages that have both forged strong identities throughout the centuries.
Taking inspiration from their Far Eastern counterparts, eteaket's barrel aged tea is created using a blend of three black teas from Assam, Ceylon and Fujian, which each has a unique ability to absorb flavours and aromas over time. For this very reason, the tea leaves are 'aged' in Tomatin's own whisky barrels, used to create their single malt, to pick up the complex smoky, fruity aromas that elevate the flavour, without overwhelming the tea leaves themselves.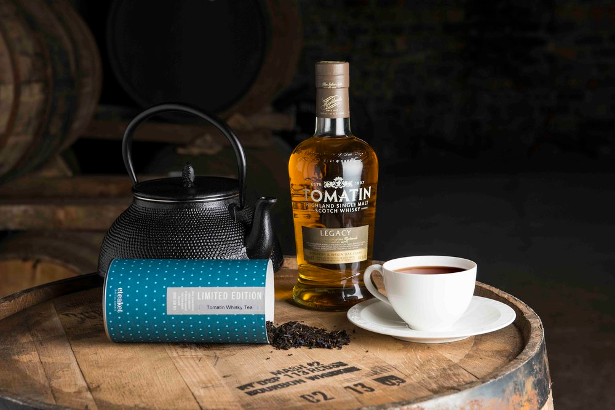 Founder and Owner of eteaket, Erica Moore explains, "I'm so excited to be introducing a brand new whisky tea experience like no other. To be enjoyed by whisky enthusiasts and tea lovers alike, our innovative whisky barrel aged tea brings to life the delicate flavours of the finest black teas, heightened by the barrel ageing process that gives Tomatin's whisky it's mellow and fruity aroma."
Jennifer Masson, Marketing Manager at Tomatin added, "When we were initially approached by eteaket, I was instantly intrigued about the concept of a whisky tea and was eager to explore how we could collaborate. Following several trials – and a few raised eyebrows from our distillery men – we succeeded in producing a product which matched up to eteaket's vision. As the recent winner of Brand Innovator Of The Year 2017 at the Icons of Whisky Awards, Tomatin tea is yet another example of the truly unique and creative flair which is present in our company, and I'm delighted to be able to partner with a quality and forward-thinking brand like eteaket."
eteaket's Tomatin Whisky Tea is now available as 50g loose leaf and 15 teabag – both in distinctive turquoise eteaket packaging – a perfect gift for Fathers' Day as well as whisky and tea lovers alike. So pop on the kettle and raise a glass to Tomatin's Whisky Barrel Aged Black Tea!
XOXO Gifts have a range of sports and fitness gifts for Dads this Father's Day, many of which can be personalised to order!
Dad's Fitness Planner to track progress and practices. £16.50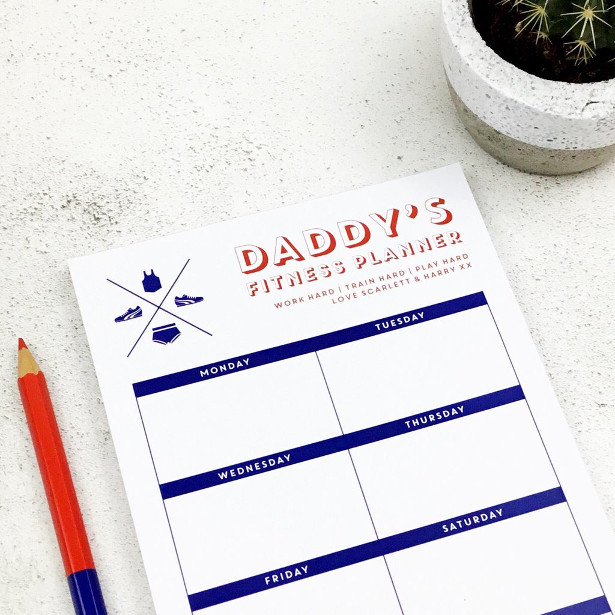 Sports water bottle, with his favourite sports icons. £17.50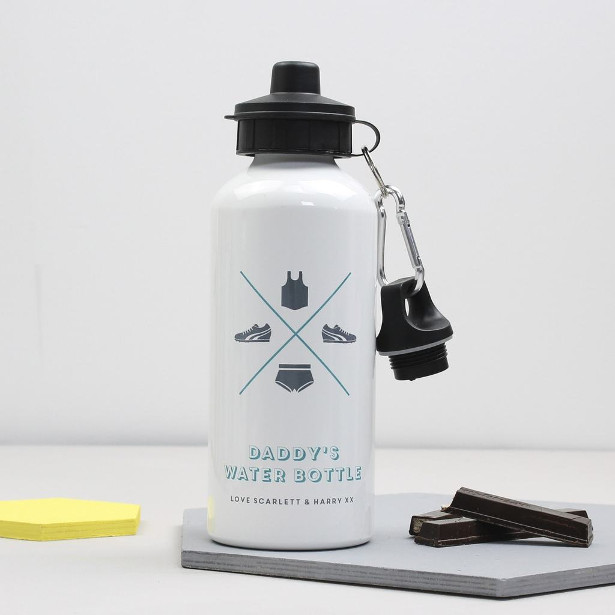 Personalised rugby travel mug. £19.50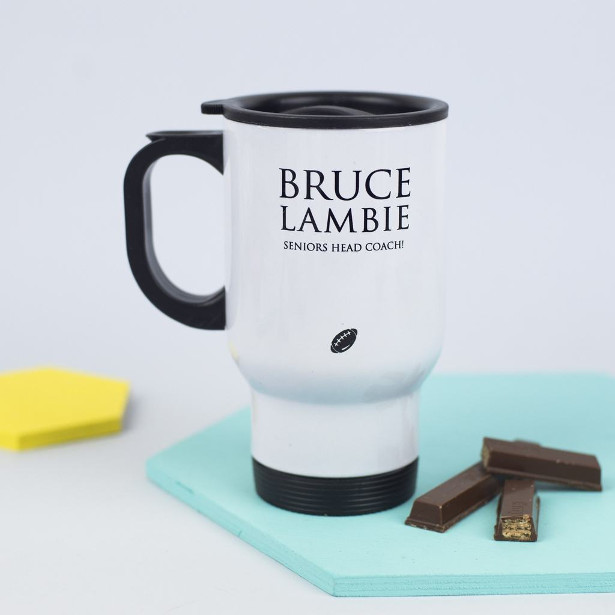 The New Classics –
Summer '18 Cocktail Menu from Brockmans Gin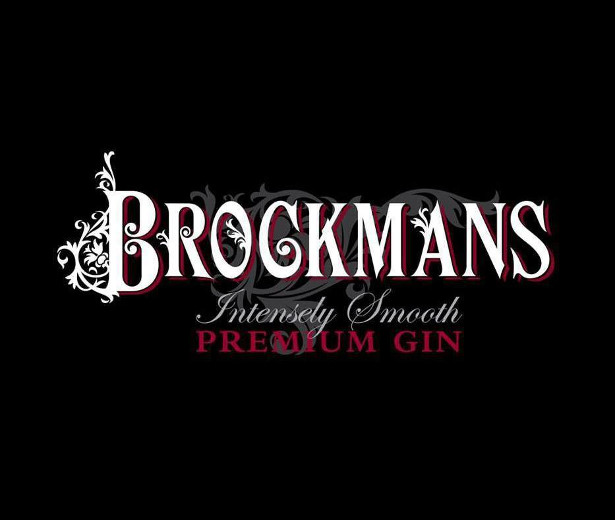 INSTAGRAM | TWITTER | FACEBOOK
Summer evenings beckon and with this in mind the mixologists from the gin like no other – Brockmans Gin – have created four new summer cocktails, three of which are contemporary twists on classic drinks.
If G&T is your 'go to' use for gin, then why not? It's delicious. However, the complex and seductively smooth combination of botanicals in Brockmans lends this spirit to being shaken and stirred into some equally easy yet deliciously different cocktails. Make 2018 a summer of surprises…
Brockmans tastes mysterious but fortunately there is no mystery when it comes to obtaining it. You can buy Brockmans Gin in over 130 M&S branches, Wine Rack, Oddbins, Harvey Nichols, Asda and Booths as well as many specialist and online retailers. It is priced at around £34.
BROCKMANS AVIATION COCKTAIL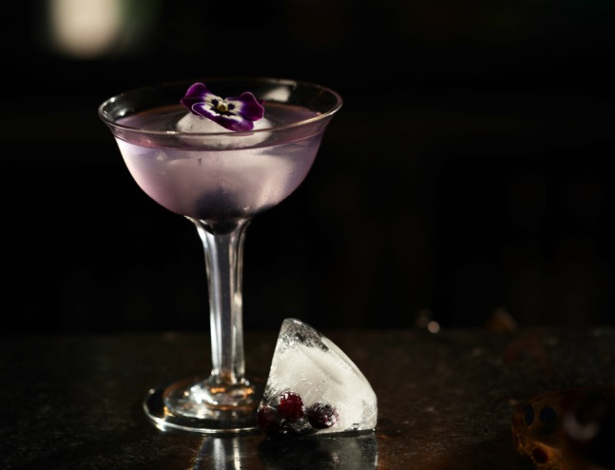 The sky's the limit with this contemporary take on a classic
50ml Brockmans Gin
10ml Crème de Violette
15ml Lemon Juice
10ml Maraschino Liqueur
Garnish : an edible flower such as a violet ; a Maraschino cherry ; or an ice cube embedded with dark fruit such as blackberries.
Fill a shaker with ice. Add all the ingredients and hard shake. Strain into a Martini glass. Decorate with your choice of garnish.
SUMMER NEGRONI

A delectable new take on the classic Negroni
50ml Brockmans Gin
25ml Antica Formula
25ml Aperol
4 Raspberries
Garnish: a slice of dehydrated orange (see Garnishes)
Muddle 4 raspberries in a shaker and then add ice cubes and all the other ingredients. Shake till chilled. Double strain into a rocks glass over an ice ball.
Garnish with a slice of dehydrated orange.
GIN KIR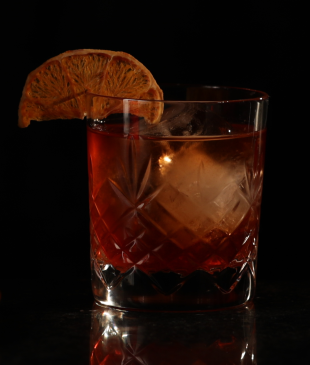 Kir, that famous French aperitif, created by mingling white wine with blackcurrant liqueur, has a long tradition dating back to 1841 when Crème de Cassis was first created. Named after a former Mayor of Dijon, Félix Kir (1876–1968), it became a particularly popular and celebrated international cocktail when Mr Kir proffering it at receptions to visiting overseas delegations and has since been known as the 'Kir'.
Meet the classic Kir – but better…
50ml Brockmans Gin
50ml White wine
25ml Lejay Crème de Cassis
Garnish: a skewer with a blueberry and white grape.
Add ice to a shaker. Pour in all the ingredients and stir until chilled. Strain into a flute glass.
Garnish with a blueberry and a white grape
FLORADORA (PASSIONATE) DAME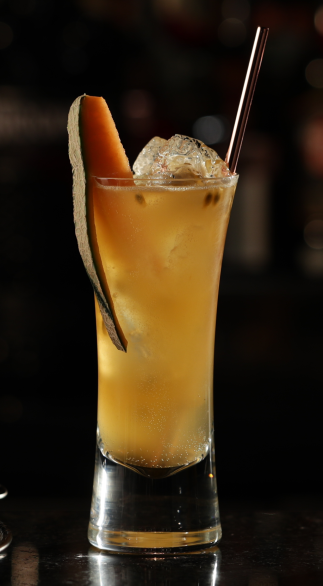 And last of all on the summer menu, a new summer gin cocktail served with passion…
50ml Brockmans Gin
15ml Passion fruit purée
1 Passion fruit
Cantaloupe melon
5ml agave (Beso)
Ginger ale.
Garnish: slice of Cantaloupe or other yellow-fleshed melon
Muddle 8-10 large chunks of Cantaloupe melon in a shaker, add the passion fruit puree, agave and gin and shake over ice cubes. Strain into a highball glass of ice and top with ginger ale. Add the scooped out juice from 1 passion fruit with a few seeds and give it a stir. Garnish with a thin wedge of melon.
Follow Brockmans for news, events and all things gin…
www.instagram.com/brockmansgin/
twitter.com/BrockmansGin
www.facebook.com/brockmansgin
Introducing New Breakfast Compotes
Bring breakfast to life with three deliciously natural fruit
toppings for cereals …
Lighter and juicier than a jam or marmalade, new Bonne Maman Cherry, Apricot and Rhubarb Compotes are made from the finest, ripe whole fruit to a traditional French recipe. Bursting with whole dark cherries, luscious apricot pieces or chunks of subtly tart, yet sweet rhubarb, Bonne Maman Compotes are an easy, new way to add a delicious burst of natural summer fruit flavours to breakfasts year round.
Bringing a true touch of French savoir-faire to perhaps the most important meal of the day, new Bonne Maman Compotes are delicious swirled through layers of granola and yoghurt; wonderful added to a favourite muesli or perfect topping a bowl of hot porridge or overnight soaked oats.
Found beside the Bonne Maman conserves in the sweet spreads aisle with distinctive, new shape 385g jars and signature Bonne Maman lids, in green – these simple whole fruit compotes add wonderful variety, authentic home made character and natural fruit sweetness to breakfast repertoires.
Priced at £2.99 rrp per jar, the new range is available nationally at Sainsbury's in March, Waitrose and Ocado from April plus other national retailers from the Autumn. Once opened, Bonne Maman Compotes should be kept in the refrigerator and consumed within 5 days. www.bonnemaman.co.uk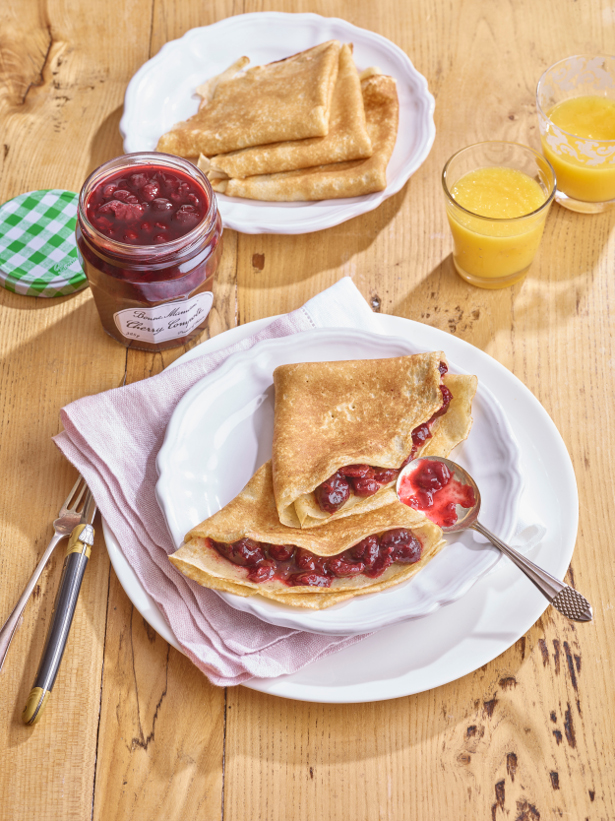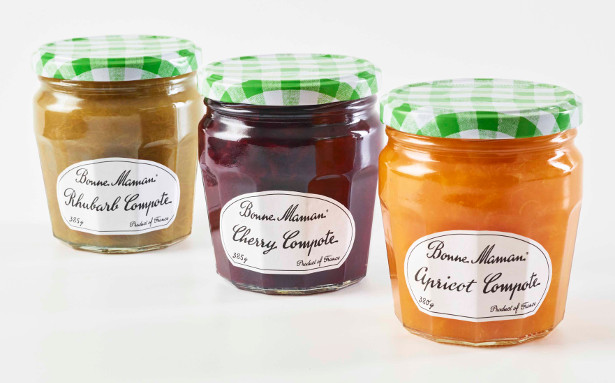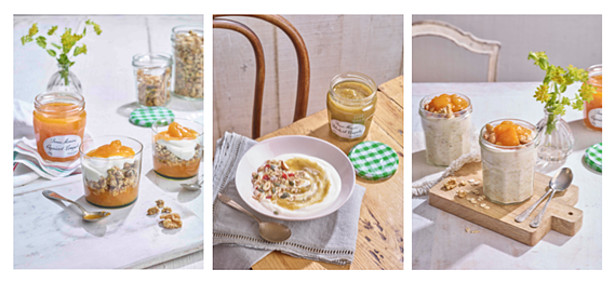 One Bond Street. Select, stylish apothecary of men's items. www.onebondstreet.com
Unique and stylish World Cup Rugby Cufflinks for Father's Day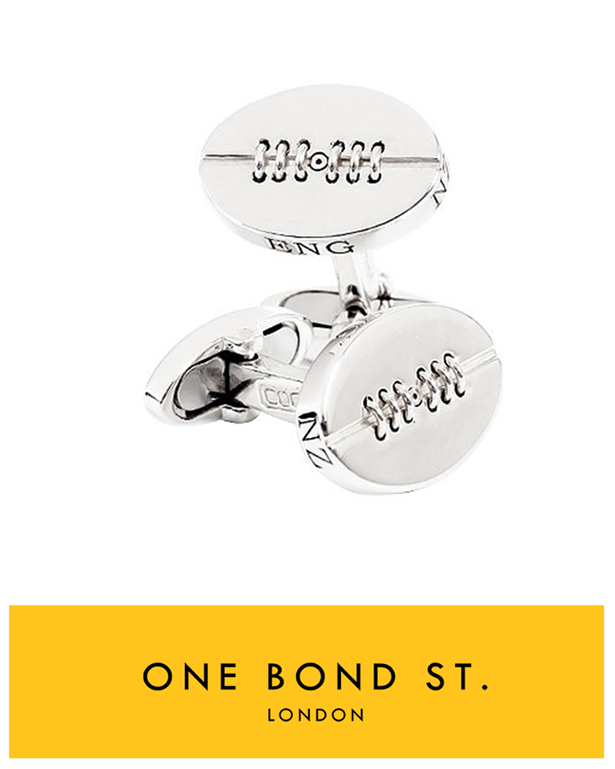 The most unique and stylish sterling silver rugby cufflinks with all the world cup winners engraved around the edges, a must have for rugby lovers.
Shipping worldwide.
YOUTUBE | FACEBOOK | INSTAGRAM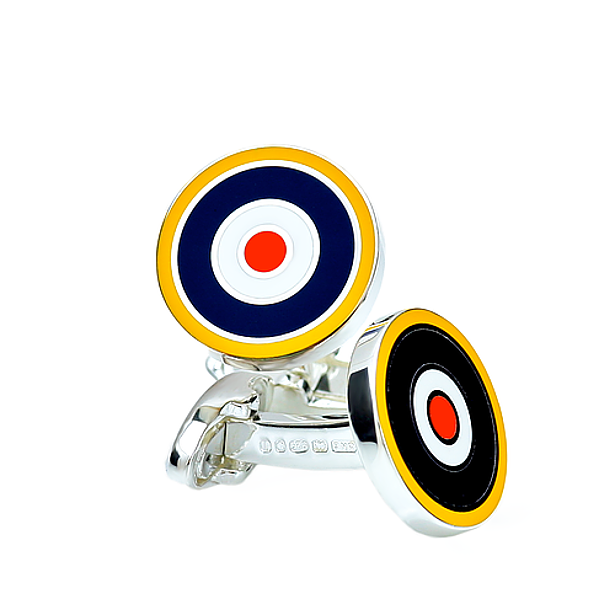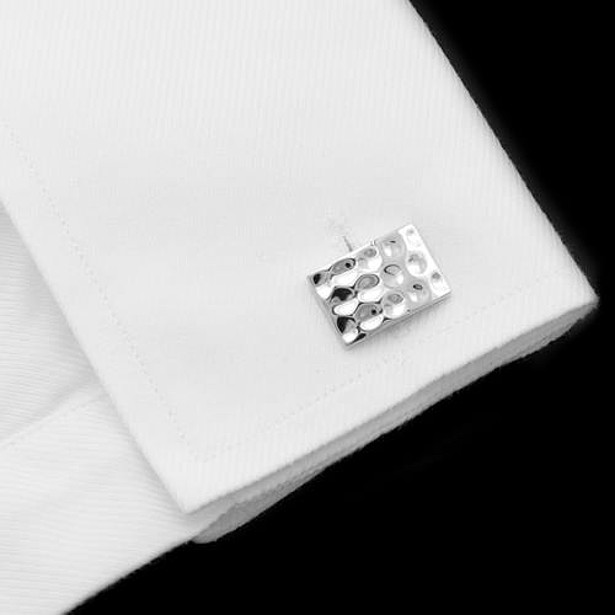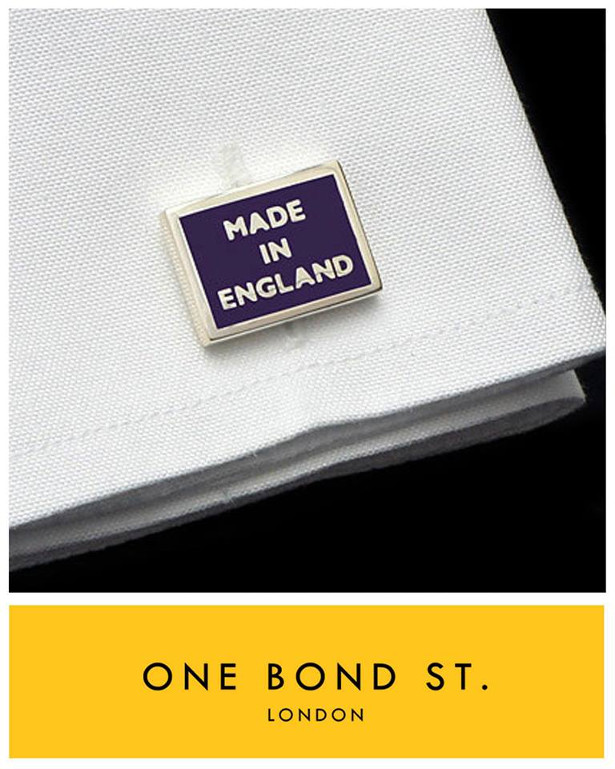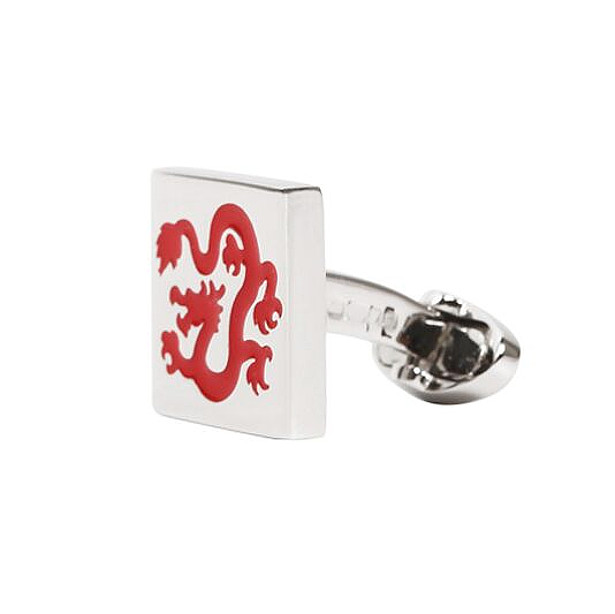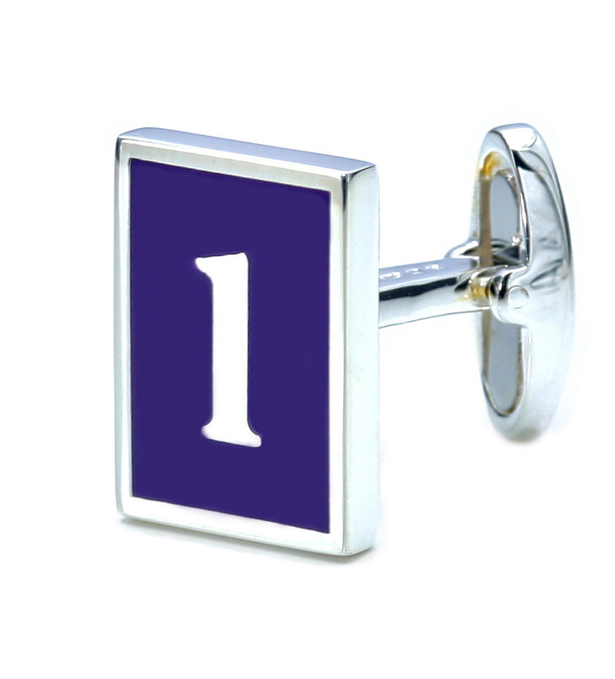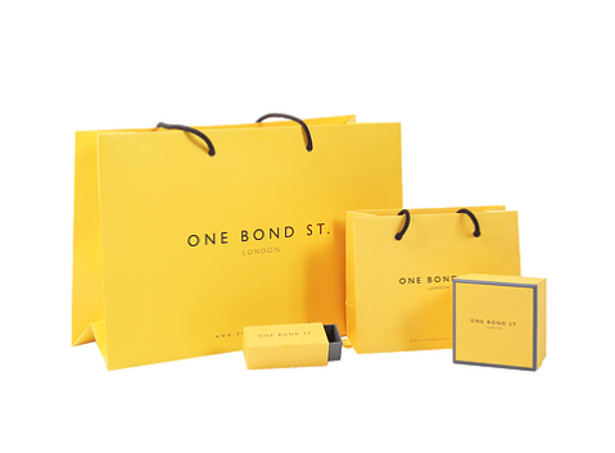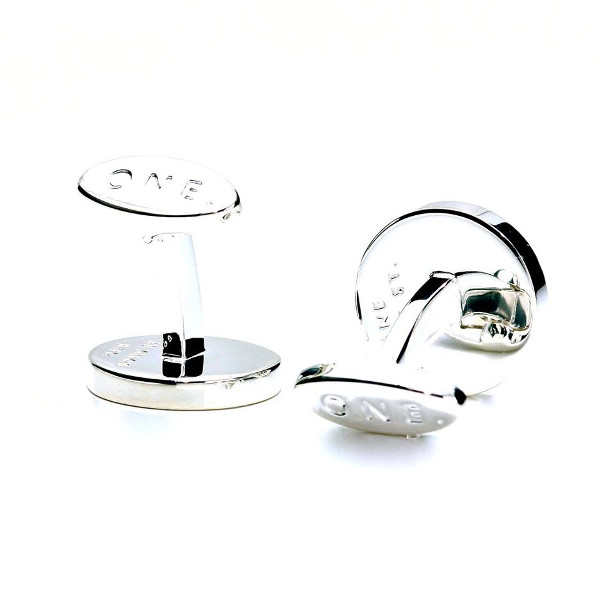 For Father's Day, E-cloth want active dads to complete the chore list easier, safer, healthier, and more sustainably than ever before!
Change the way dad cleans this Father's Day! FOR THE BETTER www.ecloth.com Its a more efficient system and the clean is miles better & faster!
TWITTER | FACEBOOK | INSTAGRAM | PINTEREST | YOUTUBE
In an effort to help people live healthier lives, E-cloth are helping reduce the amount of household chemicals people use.
E-cloth cleaning cloths work using only water. Woven to yield 3.1 million fibers per square inch, e-cloths remove dirt, grease, soil, and 99% of bacteria. E-cloth products are certified by the EPA and have had their bacterial removal independently tested by Silliker Labs. E-cloths are guaranteed up to 300 washes in the washing machine, meaning 6 years of use (washed once weekly) and no more paper towels.
For Father's Day, E-cloth want active dads to complete the chore list easier, safer, healthier, and more sustainably than ever before. Here are some e-cloth products he'd love:
FOR THE CAR:
Car Cleaning Kit – a terrific gift for Dads who take pride in their cars. The Dual Action Mitt can wash or dust the car; the "tentacles" get into spots a sponge cannot. The Dry & Shine Cloth is a chamois. The Glass & Chrome Cloth will dry the glass and chrome with absolutely zero streaks.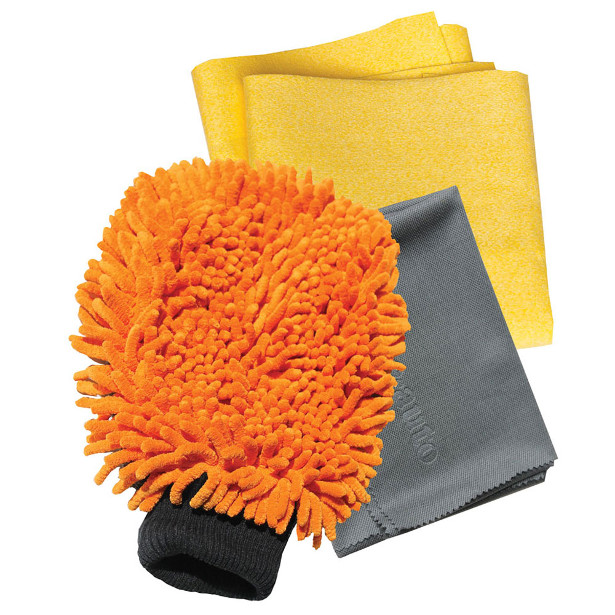 Dual Action Sponge – has a soft side for normal cleaning and a rougher, non-scratch side to remove bugs, tar, and road debris from the front of the car and around the wheels.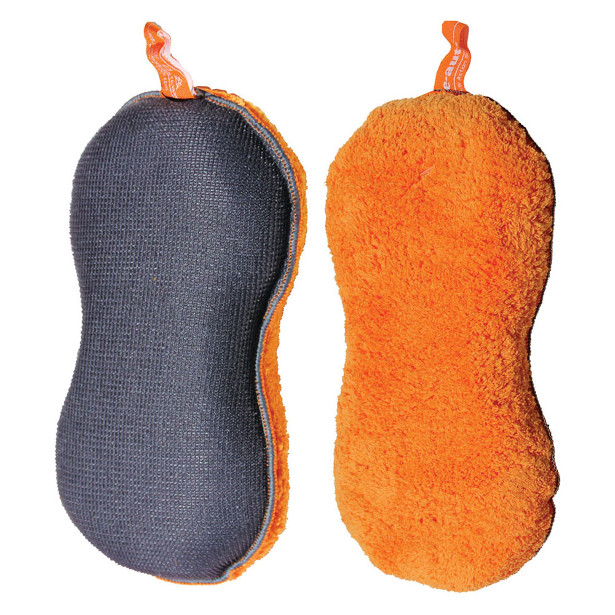 Window Genie – especially helpful for reaching the unreachable spots in the front and back windshields. Because it's a mitt, he can reach areas with the tips of his fingers.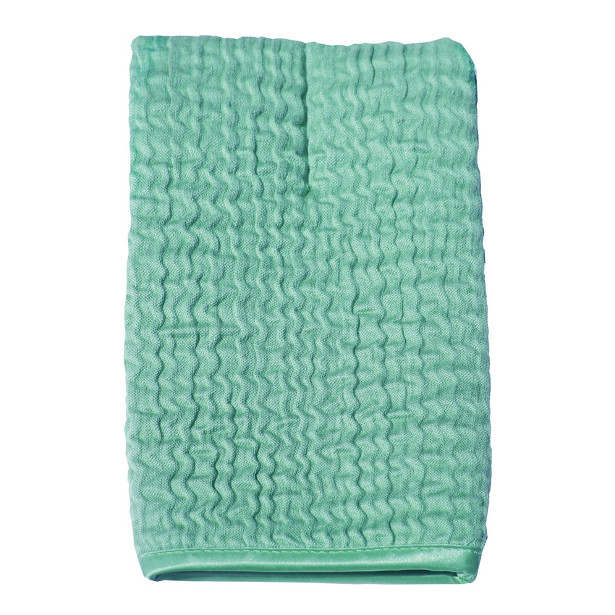 FOR THE OFFICE/EVERYDAY USE:
Personal Electronics Cleaning Cloth – great for cleaning and removing bacteria from the screens of all those personal and office electronics.
E-cloths are available on our website ecloth.com where we offer free US shipping (tax-free as well since we're in New Hampshire). They can also be found on Amazon.com and at independently owned retail stores, including Ace Hardware.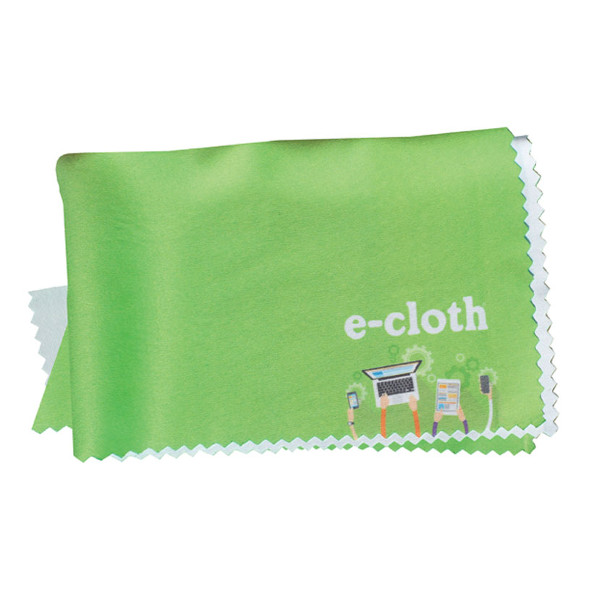 What Dwayne Wade and Drew Brees Want for Father's Day This Year
FACEBOOK | TWITTER | YOUTUBE | PINTEREST | INSTAGRAM
With Father's Day right around the corner and the summer "heating up," MISSION, are leading the performance accessories brand gifts for Dads!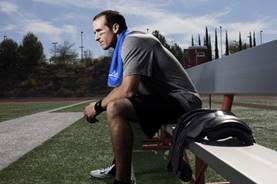 Dads can follow the lead from professional athletes (and fellow fathers) like Dwayne Wade and Drew Brees in beating the heat this summer. Whether working out, on the golf course, relaxing at the beach or barbecuing with the family, MISSION provides the best gear to stay cool regardless of what activity you partake in.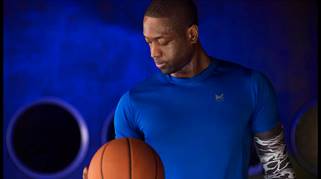 Let me know if you are interested in featuring any of the below in upcoming Father's Day round-ups you might be working on. I'm happy to send over any samples, hi-res images, or any other information you may need you may need!
HydroActive MAX Large Towel ($19.99)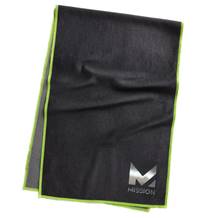 MISSION HydroActive MAX Cooling Performance Hat ($19.99)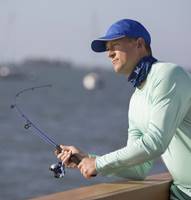 HydroActive MAX Fitness Half Multi-Cool Neck Gaiter and Headband ($19.99)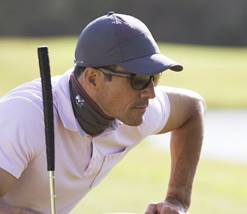 C-Free clothing, a company started by a Father & Son! the mission – to Create a Cancer Free World. www.cfreeclothing.com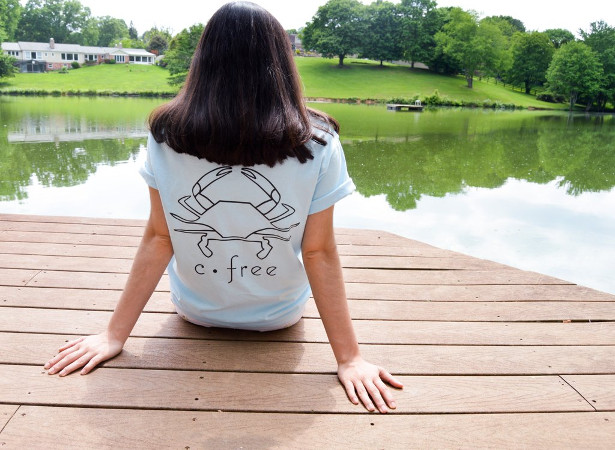 TWITTER | PINTEREST | INSTAGRAM
The perfect gift for an active father!
C-Free is a clothing company that has an impactful mission. Our mission is to create a cancer free world through donating a portion of their profit and volunteering. The company was started because of a families first hand experience with cancer and the toll it takes on a family. C-Free Clothing launched their logo t-shirts on June 1st, just in time for the Father's Day gift buying season! Check out their website on cfreeclothing.com.
This tee is a great fit for every occasion, whether you are exploring the great outdoors or laying on a beach! The shirt is printed in the USA on 100% ringspun, soft wash dyed cotton!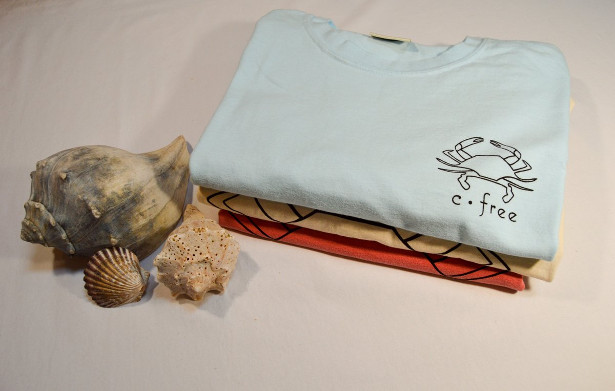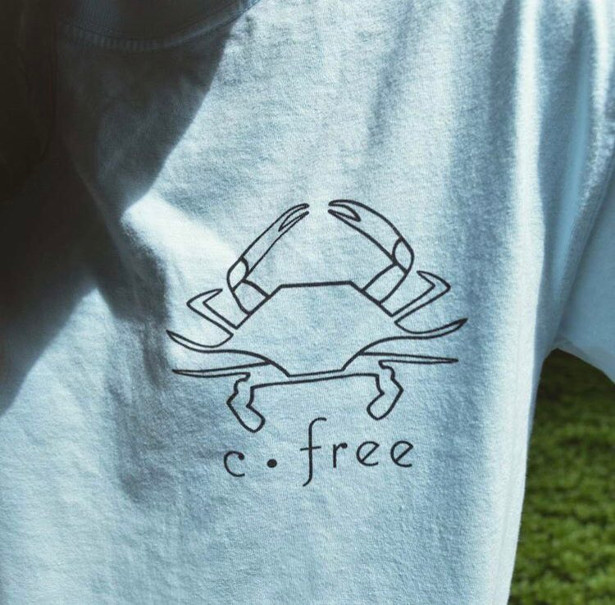 Jabra Elite Sport Earbuds. For the Dad who stays fit. www.jabra.co.uk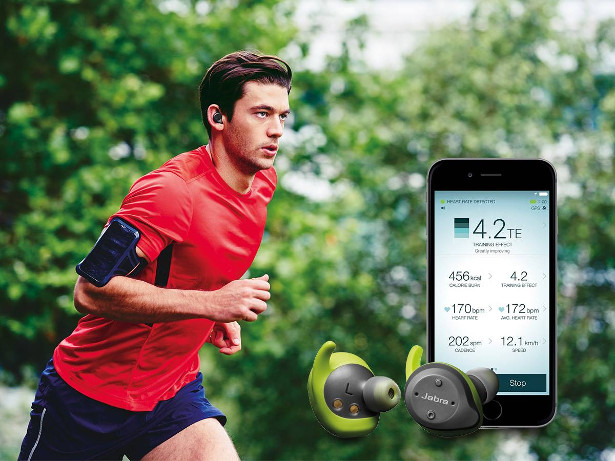 FACEBOOK | TWITTER | INSTAGRAM | PINTEREST | GOOGLE+
Jabra Elite Sport Earbuds.
The Jabra Elite Sport wireless earbuds guarantee superior sound and call quality as the bass-enriched speakers have four advanced microphones for superior call technology that filter out background noise, and make sure that only your voice is heard in every environment. They also come with a precision heart rate monitor and are waterproof! Find out more about the new Jabra Elite Sport Earbuds at www.jabra.co.uk/elitesport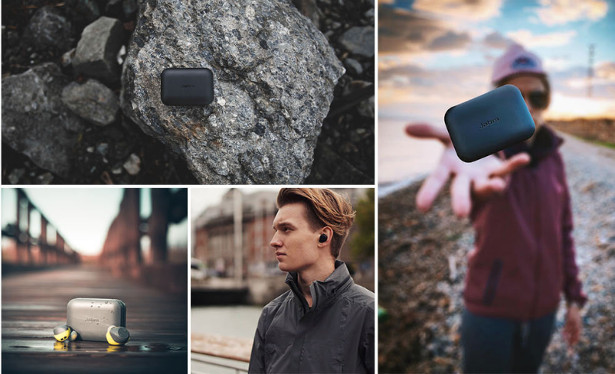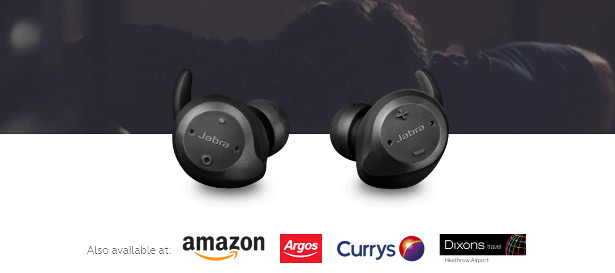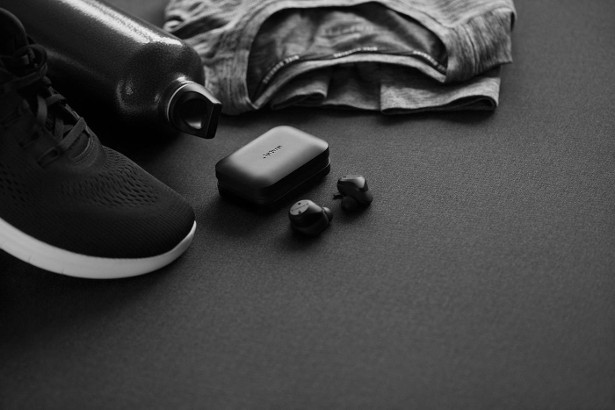 Jabra Elite Active 65t true wireless earbuds.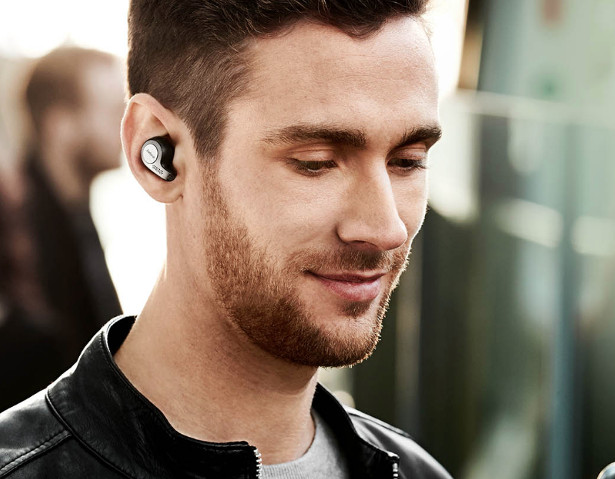 The Jabra Elite Active 65t true wireless earbuds are aimed at those who want best-in-class quality for voice and music, but whose priority is being able to use the earbuds in an active environment. They are fully enhanced for sports use with a more secure fit, through special coating, integrated accelerometer for tracking features in the Jabra app and IP56 sweat, water and dust certification.

With up to 5 hours of listening time on a single charge, and up to 15 hours in total with the pocket-friendly charging case, your needs are met from the start of the day, to its end. What's more – the Jabra Elite Active 65t lets you instantly connect to Alexa***, Siri® or Google Assistant™, allowing you to quickly get the information you need! Find out more about the new Jabra Elite Active 65t at  www.jabra.co.uk/eliteactive65t
Find out more about the new Jabra Elite family at www.jabra.com/elite.
***Operating System dependent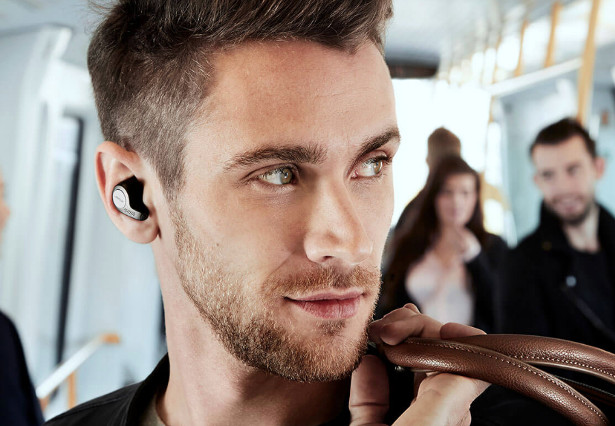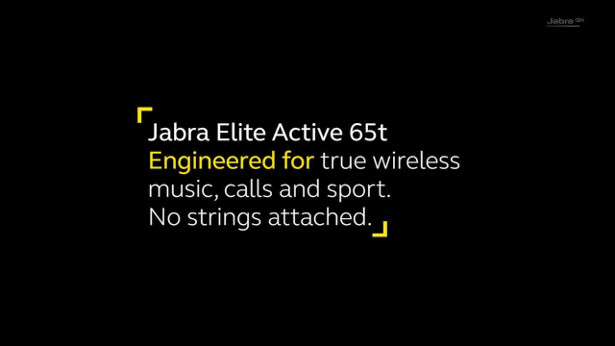 For a Dad who loves spicy cooking! Neema Food make tasty African chilli sauces sold in a beautiful packaged gift box set!  www.neemafood.com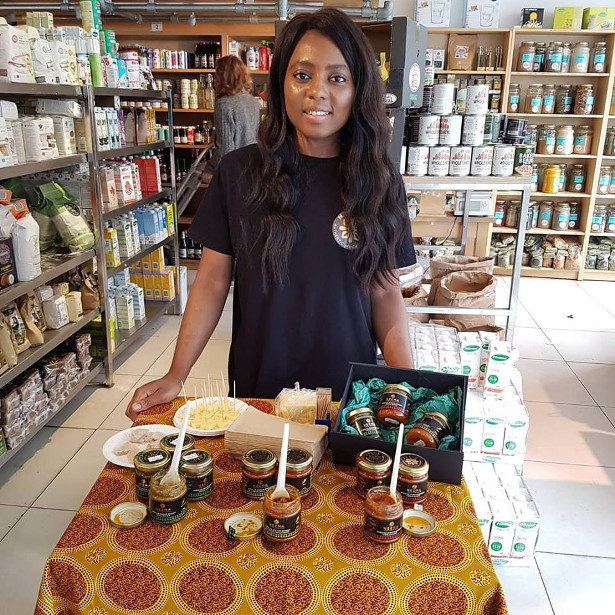 INSTAGRAM | TWITTER | FACEBOOK | PINTEREST
Authentic, premium and tasty African food products / sauces from central Africa.
High quality tasty African chilli sauces that are gluten free, low in sugar and a good source of fibre.
AFRICAN CHILLI SAUCES
Authentic chilli sauces packed with flavour made from our family recipe. We use no preservatives or additives, you can use as a condiment, table sauce or marinade.
CLASSIC SCOTCH BONNET
The sauce has a sweet undertone and is full of flavour.
GREEN CHILLI
Full of flavour and compliments vegetable dishes and fruits.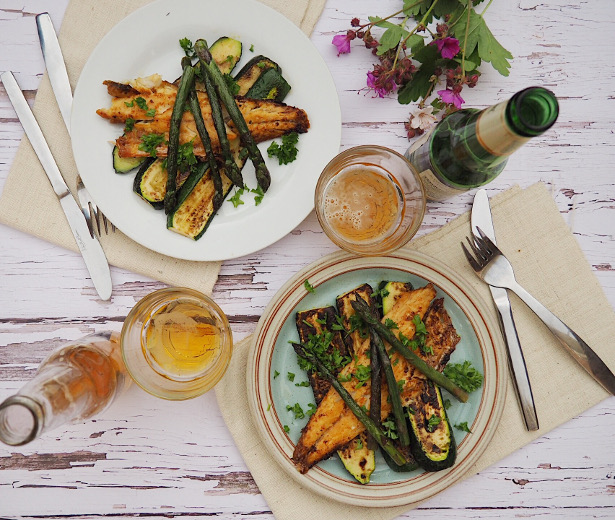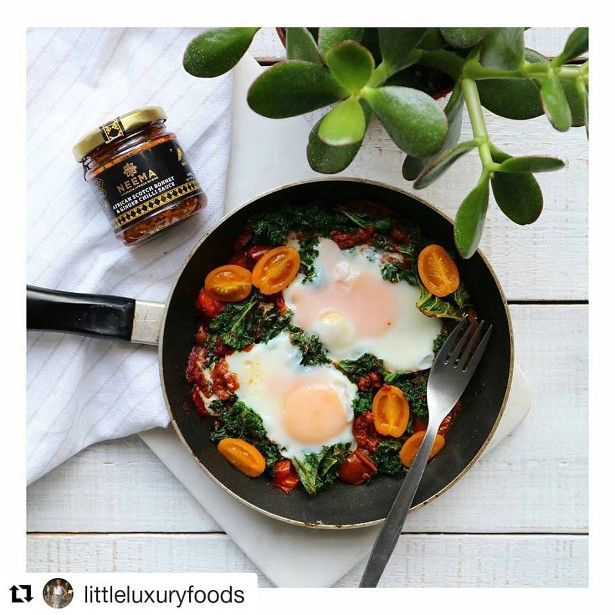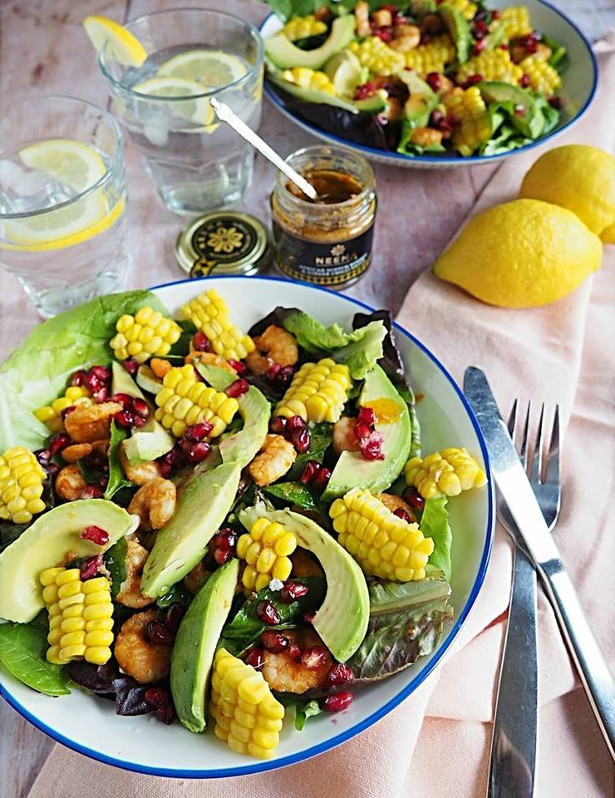 SCOTCH BONNET & GINGER
Fresh ginger adds a special authentic flavour and has many health benefits.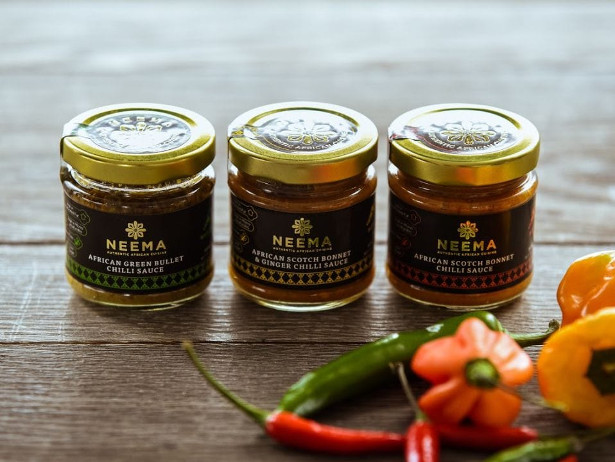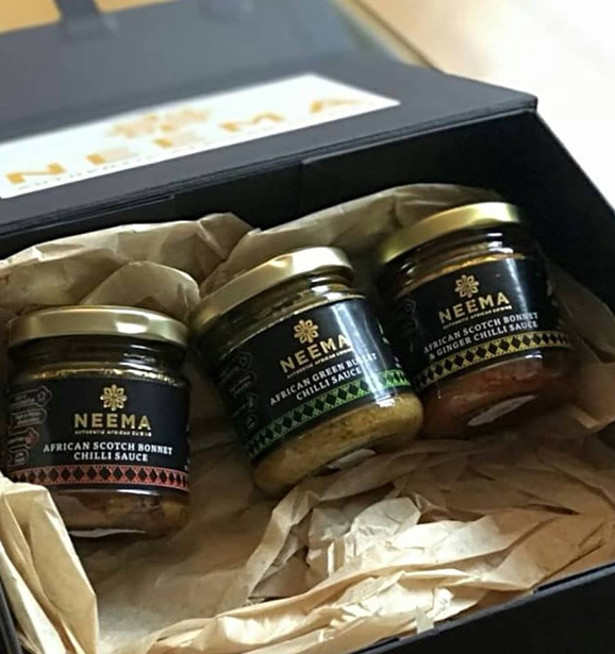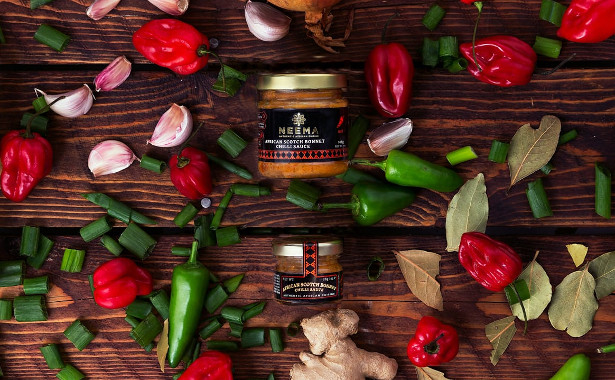 Craft Cider is 100% going to be a thing this summer – this box will help trendy Dads stay relevant! www.craftynectar.com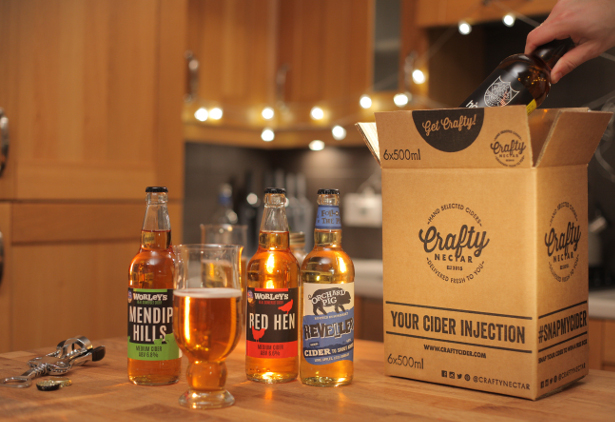 FACEBOOK | TWITTER | PINTEREST  | INSTAGRAM
Crafty Nectar – the UK's biggest and best craft cider subscription service.
What's in the box?
World leading craft ciders, picked by the founders Ed and James, two friends with a passion for proper cider. Fermented from 100% freshly pressed apple juice with no added artificial sweeteners.
What does it cost?
Monthly subscription costs per box: 3 Bottles £15.50 (+ delivery), 6 Bottles £28.50 (+ delivery) or 12 Bottles £47 (+ delivery).
How cool does it look? Ok it's a box but it's a cool box!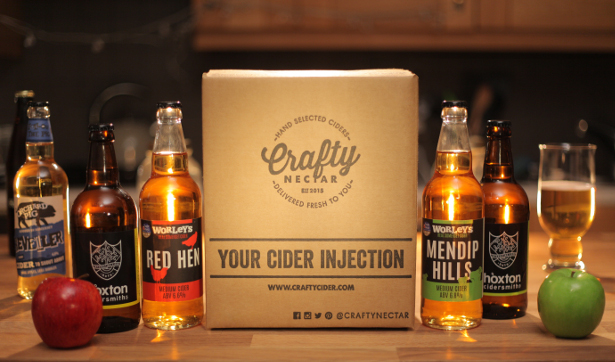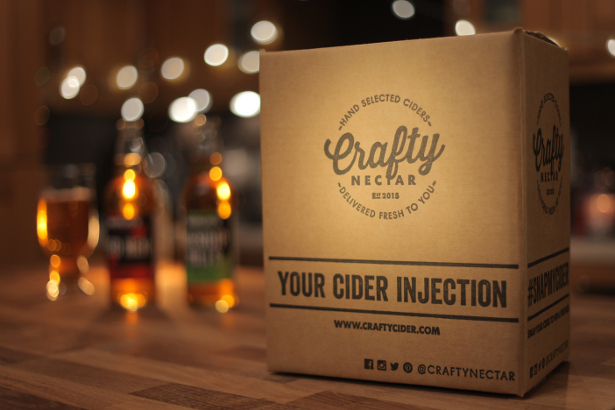 A happy Dad is a Dad who loves what he does all day! Give Dad Career X, the Wikipedia of careers. Available at www.CareerX.Co.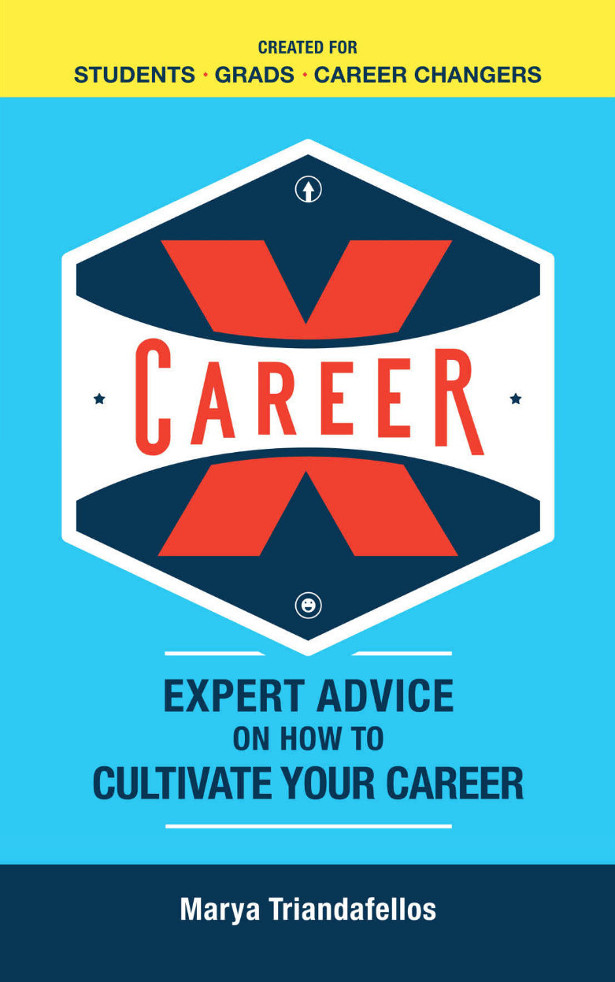 "Colleges support students through Offices of Career Services, but Career X helps fill in the gaps with insider information. It's a realistic handbook for the college graduate." – Nancy Stuart, Dean, Hartford Art School
"Career X shows job seekers young and old how to take control of their new (or reinvented) career. Bravo – highly recommended and easy to read." – Ilise Benun, Marketing-Mentor.com, founder of Marketing-Mentor.com and author of 7 books, including The Creative Professional's Guide to Money
A Curated, Career-Centric Wikipedia
Feel overwhelmed searching for your first job? Find it challenging to transition from a student to a professional? Considering a career change? Entering the job market after a break? If so, you'll find guidance in Career X: Expert Advice on How to Cultivate Your Career, with answers to 120 career-related questions.
Triandafellos has curated her experiences as a Creative Executive and consultant for Fortune 500 companies, insights from 15+ subject matter experts and research from trusted sources. With over 300 pages, Career X is a reference book: just jump to a question and learn the answer. Or read it cover-to-cover for a crash course on career cultivation.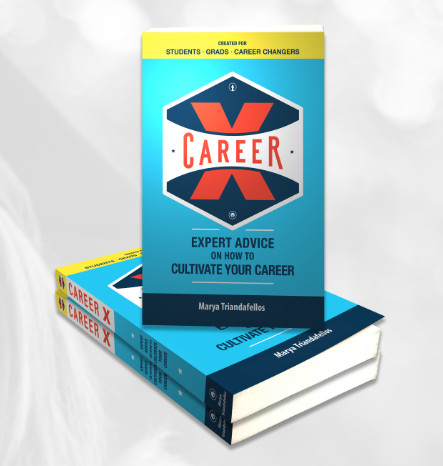 Over 15 Experts in Career Counseling, Psychology, Business Leadership & Human Resources share how to:
Explore and evolve your talents and expertise
Formulate your job search to build your career
Learn industry best practices for writing a resume, networking and many career support activities
Career X is a must-have manual for your career. Don't send your resume out without reading this book.
About, Marya Triandafellos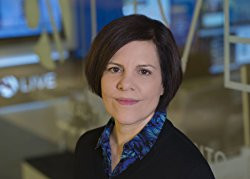 Founder & CEO
Marya's career progressed from freelance graphic designer to entrepreneur to leader of creative teams for world-renowned brands. She has hired and directed teams for entrepreneurial businesses and multi-national corporations. Marya's clients and hires number in the hundreds.
An advocate for mentoring and volunteering, Marya has consulted for high school students building businesses through the NFTE organization and serves as a design and strategy mentor for CivicXcel accelerator in New York City.
A magna cum laude, BFA graduate of the University of Hartford and a graduate of NYU Gallatin with an MA degree.
Father's Day gift for hunting dads and serious sportsmen! Motorola Solutions T265 Sportsman Edition Talkabout Two-Way Radios: Includes 2 earbuds with PTT microphone and Convenient Carry Case! www.motorolasolutions.com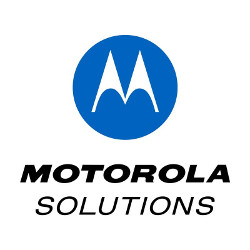 If you're looking for Father's Day gear for the hunting dads and serious sportsmen on the gift list, this brand new product from Motorola Solutions is perfect!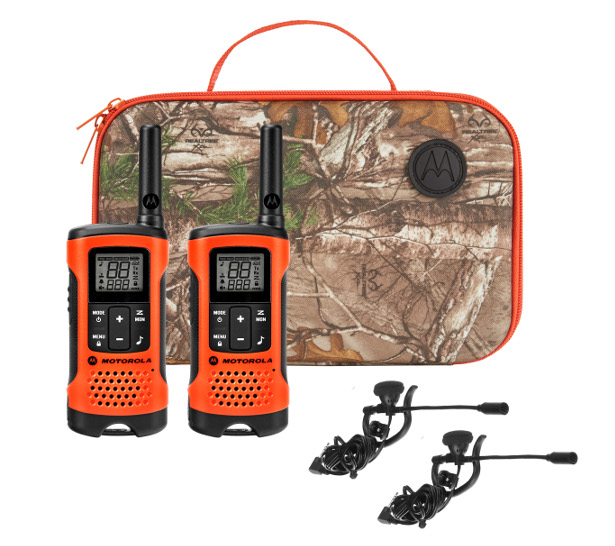 FACEBOOK | GOOGLE+ | INSTAGRAM | LINKEDIN | PERISCOPE | TWITTER | YOUTUBE
Motorola Solutions T265 Sportsman Edition Talkabout Two-Way Radios: Includes 2 earbuds with PTT microphone and Convenient Carry Case
Launched in September, The Motorola Talkabout T265 two-way radios are ideal for use when out of cell phone range at the lodge, on the trail, and in the deer stand waiting for the big buck. These are specifically designed for hunters. They feature 2 push-to-talk earbuds with microphone, reliable two-way communications, up to a 25-mile range, hands-free capability, NOAA weather channels, 20 call tones and dual power. The T265 also comes equipped with 2 Micro-USB wall charging cables and a handy camo carry case, making them easy to pack for the next hunting expedition. Two-way radios provide peace-of-mind in the great outdoors by allowing hunters to stay connected and hear important weather alerts when out of cell phone range.
See more about this product specifically at :-
www.motorolasolutions.com/en_us/products/two-way-radios/consumer-two-way-radios/t200-series/t265
MSRP $84.99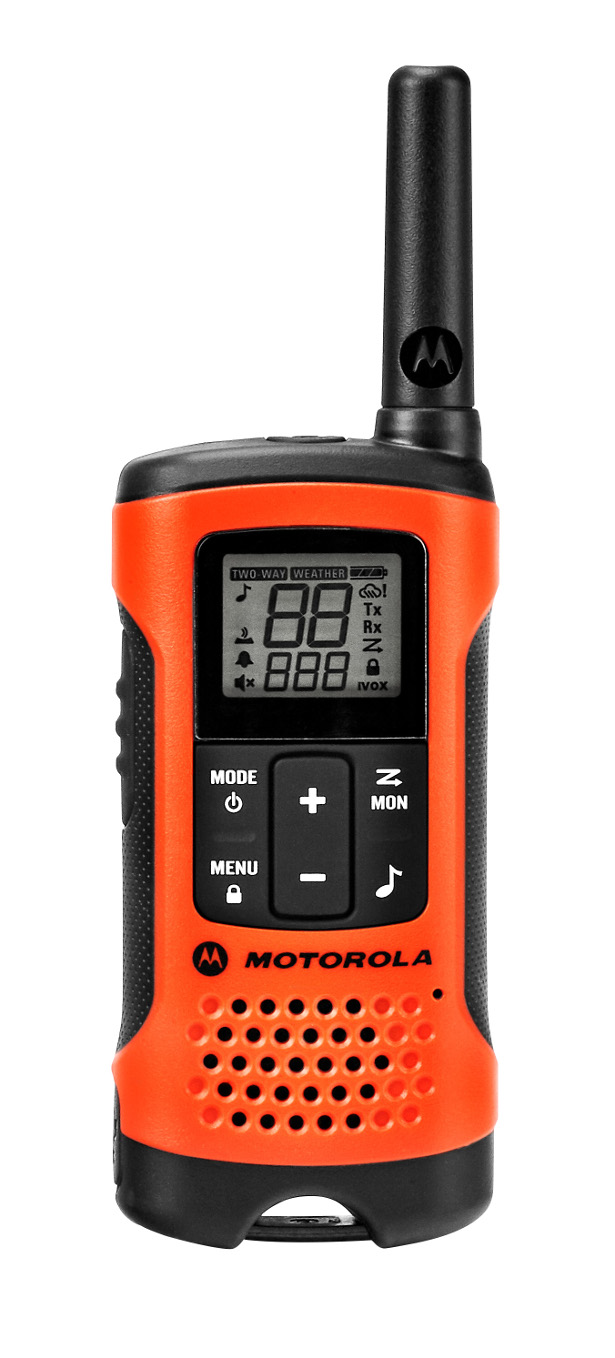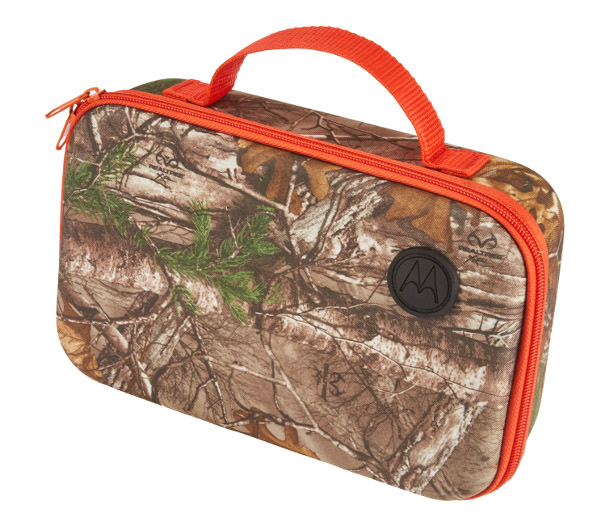 Aelder is a wild elderberry liqueur, hand crafted in small batches by the Buck and Birch team at East Links Farm in Dunbar, East Lothian. www.aelderelixir.com

TWITTER | INSTAGRAM | FACEBOOK
Launched in November 2016, this deep, complex and fruity elixir is decidedly moreish. Wild elderberries are infused with a host of wild Scottish botanicals and spices, before being blended with young Scottish whisky to fully enliven the flavours. The end result is a dark, rich fruit liqueur that is smooth and well balanced, with complex aromatics, tasting notes of treacle, blackberries and dark chocolate, and a beautifully warming finish.
Created by Rupert Waites, head chef and chief forager at Buck and Birch, Aelder was one of numerous wild flavour experiments developed in 'The Shed'. Taking its debut at Buck and Birch's very first dining experience in 2012, it proved an instant hit, with diners immediately requesting to take bottles home.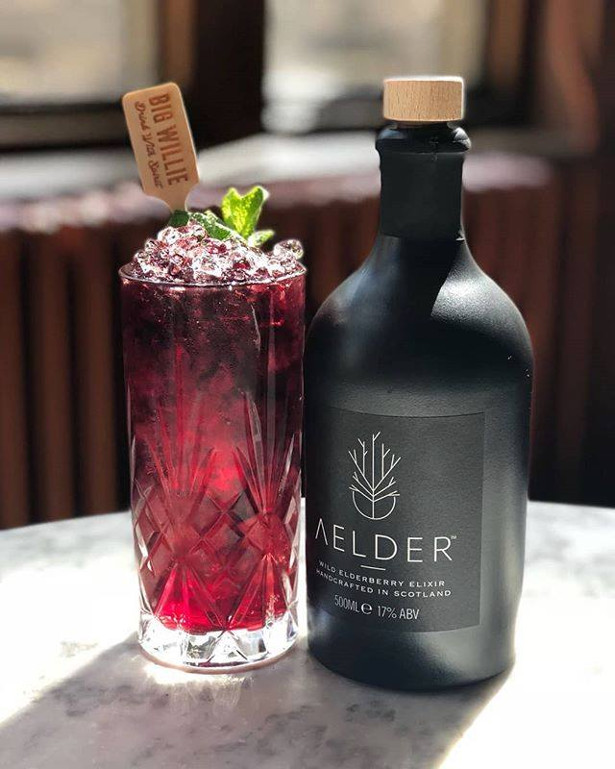 With the passing seasons, and Rupert and creative partner Thomas Chisholm refined the flavour and complexity of their elixir, adding a host of wild Scottish botanicals to compliment the dark, rich fruit of the elderberry. The result is Aelder: crafted by an unflinching desire to do justice to the diversity and quality of Scotland's wild pantry.
Aelder is both distinctive and versatile. Drunk neat or over ice, Aelder is intensely fruity and well balanced, making it the perfect alternative to port. Enjoyed in this way, it is the ideal digestif and proves the consummate companion to game, charcuterie and cheese.
For cocktail lovers, Aelder can be used to add a unique and distinct twist to
any drink. A small measure transforms a glass of fizz into a stunning pre-dinner
aperitif – or choose instead to add Aelder any libation where a dark fruit hit is needed. Aelder is a truly versatile product that looks just as at home in a cosy pub as it does a five-star dining establishment.
Traditionally, the elderberry season began in August, with these wild purple berries picked at their most ripe to be incorporated into dishes all over the country. Now, elderberries are often forgotten, overlooked and ignored, with the full potential of this historic fruit rarely realised. Aelder is unique in the sense that is elevates not only the elderberry, but many more of Scotland's forgotten ingredients into the contemporary consciousness.
Aelder is available in 50cl, 20cl and 5cl bottles; 17% ABV.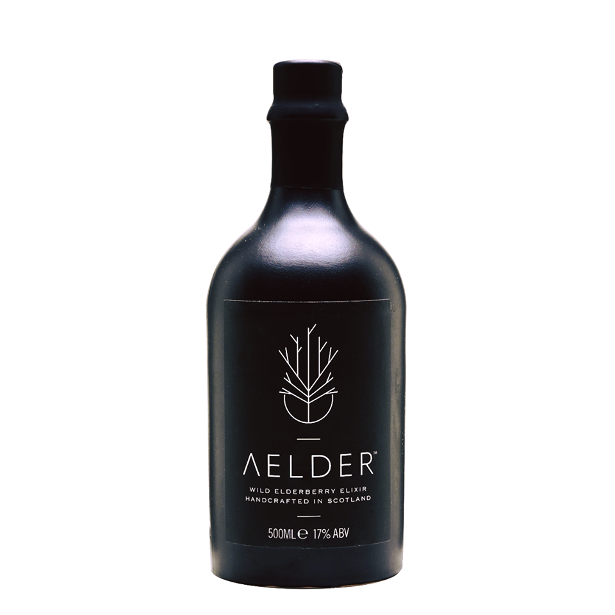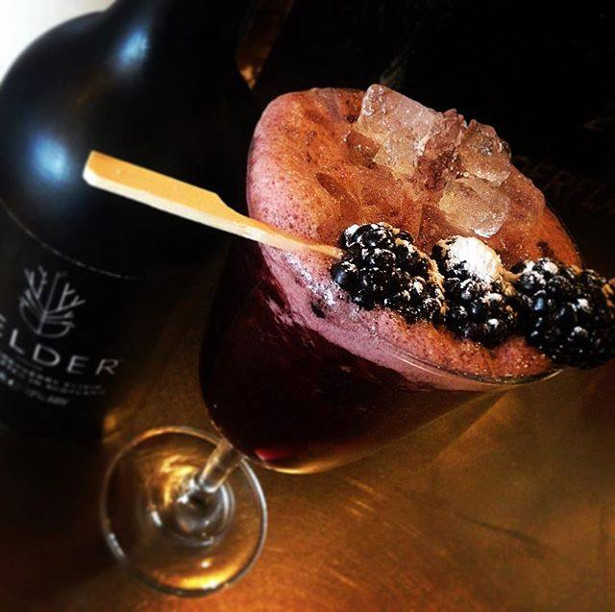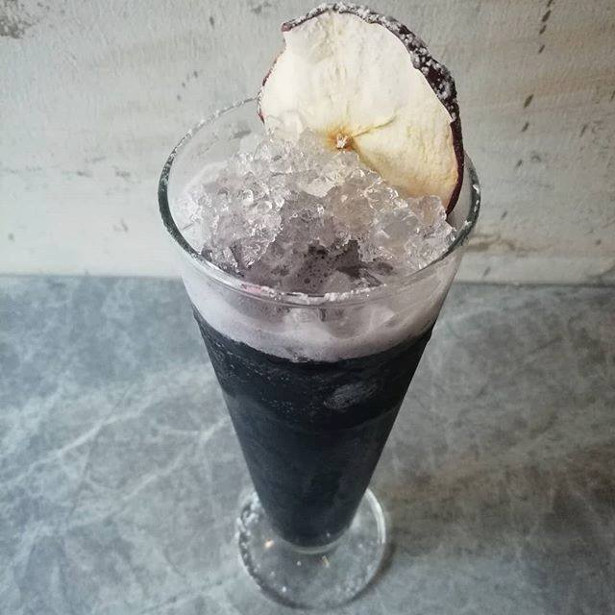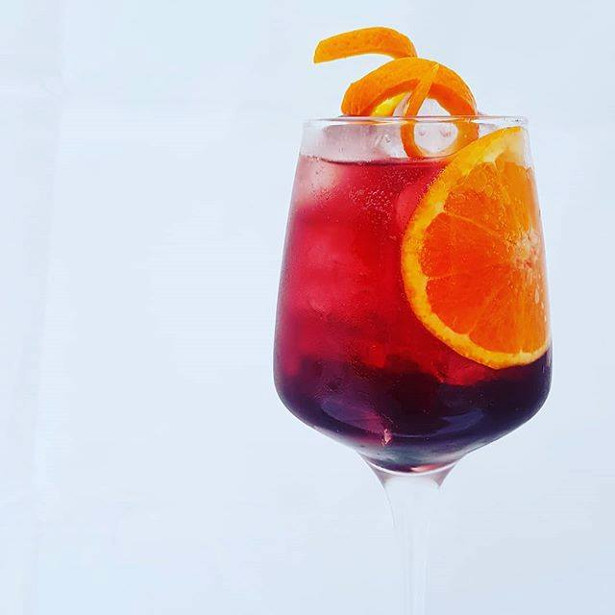 Original, creatively designed and ethically made clothing & fun + quirky gifts of impeccable quality to men and women that are inspired by music!
www.creperecords.com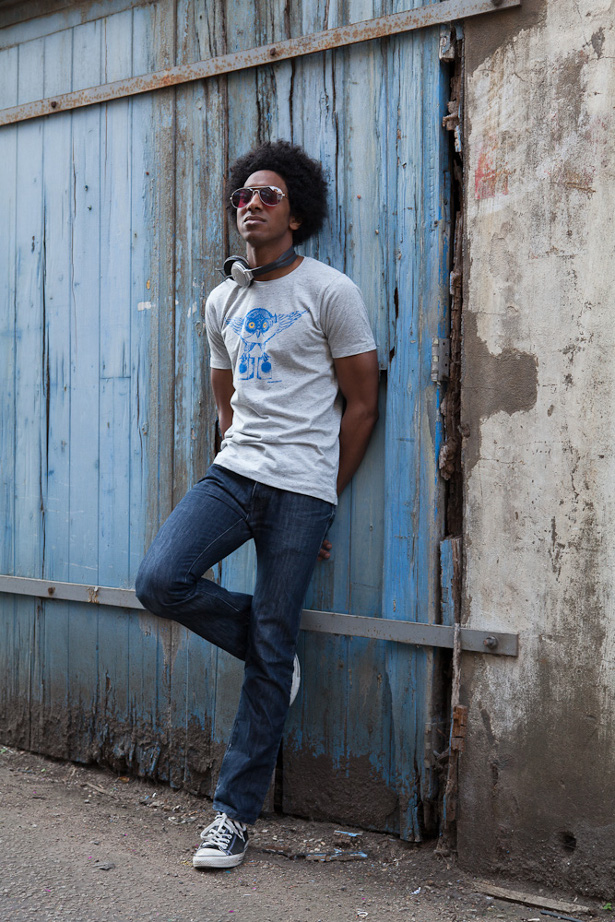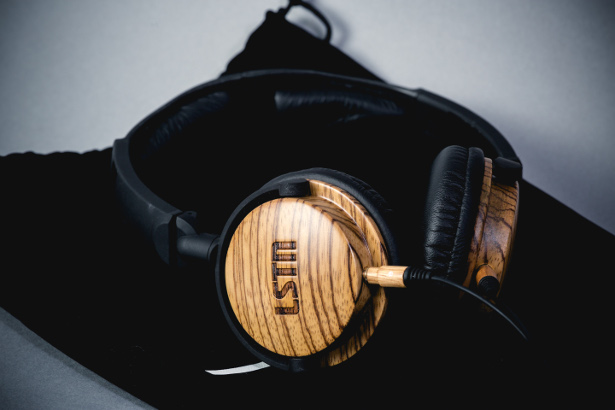 FACEBOOK | TWITTER | PINTEREST | INSTAGRAM | TUMBLR
Crepe Records is a music lifestyle brand producing great products that are either inspired by music or music related – they are also are an ethical brand and only stock goods from sustainable sources.
Most importantly they have a number of fun and quirky gifts at a range of price points.
From a Cord Taco for holding the headphone wire at £7.50 to beautifully designed wooden headphones. www.creperecords.com/collections/wooden-headphones-and-speakers
Our t-shirts are also really popular as gifts – www.creperecords.com/collections/mensethicalclothing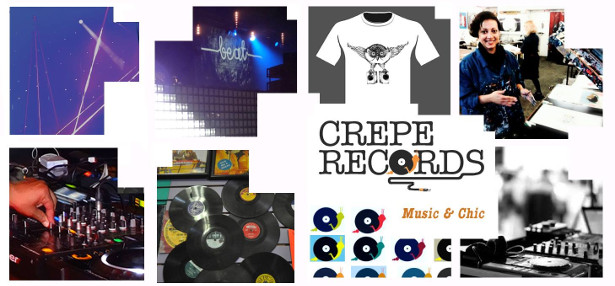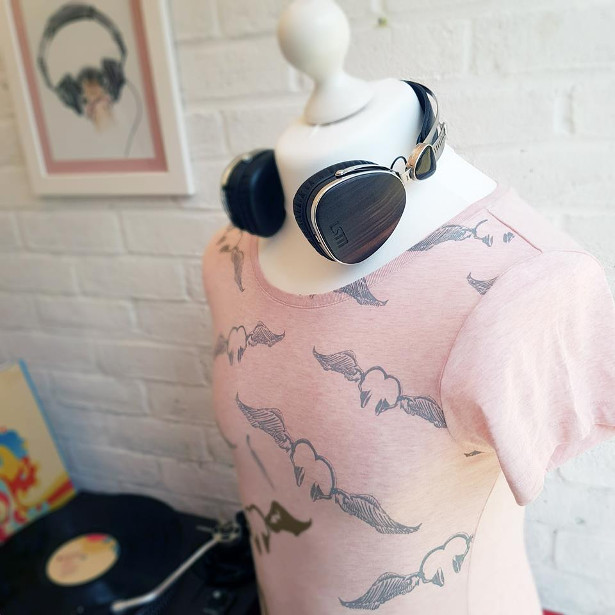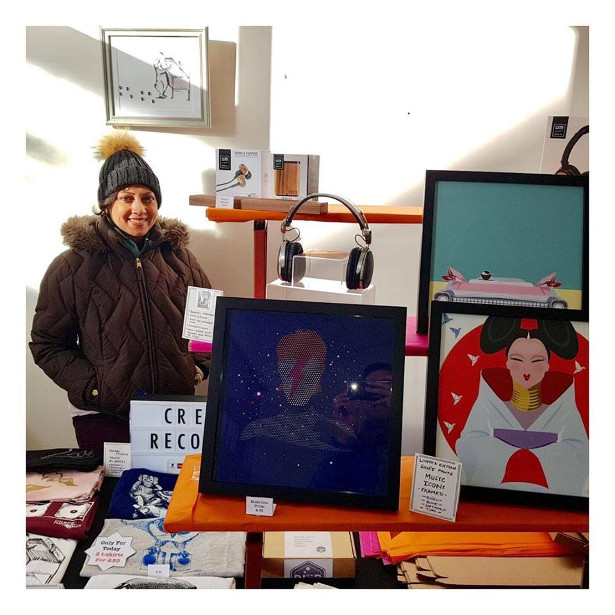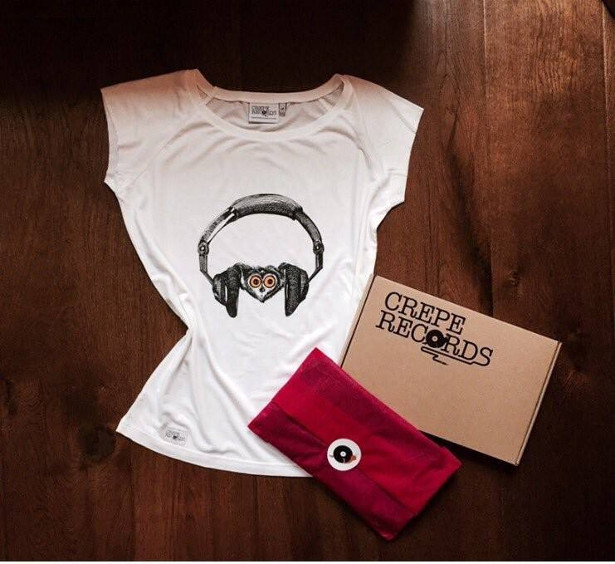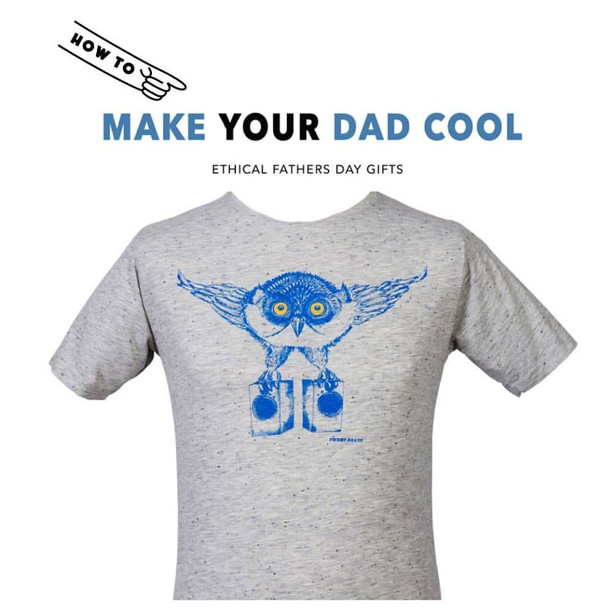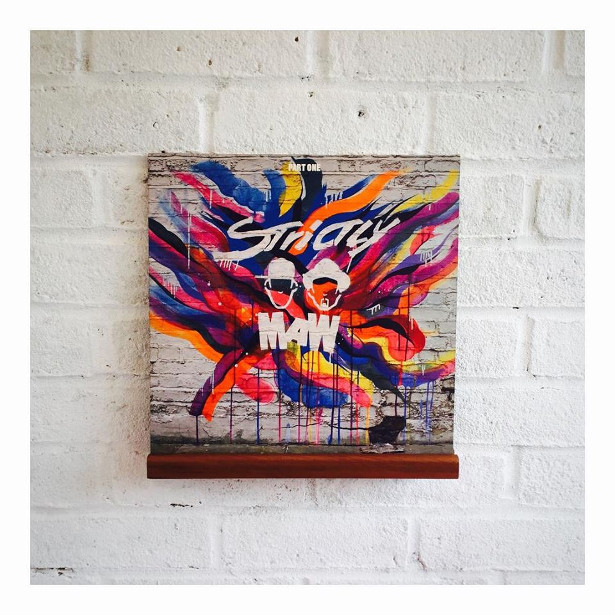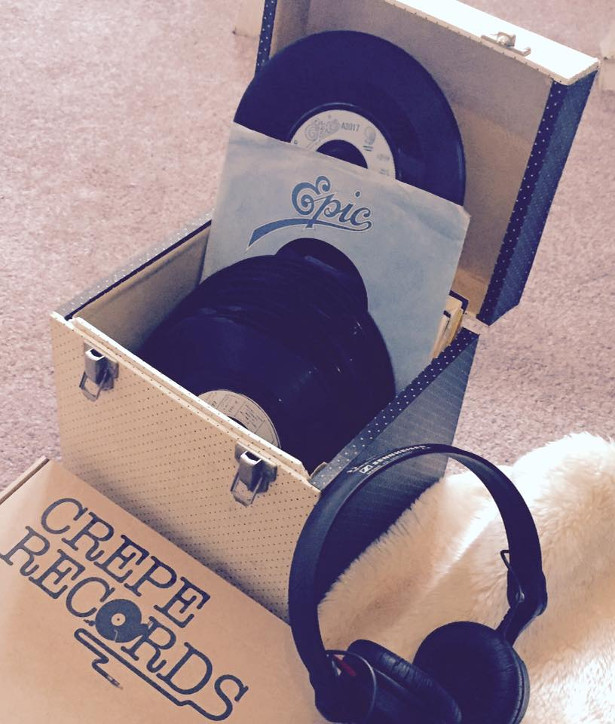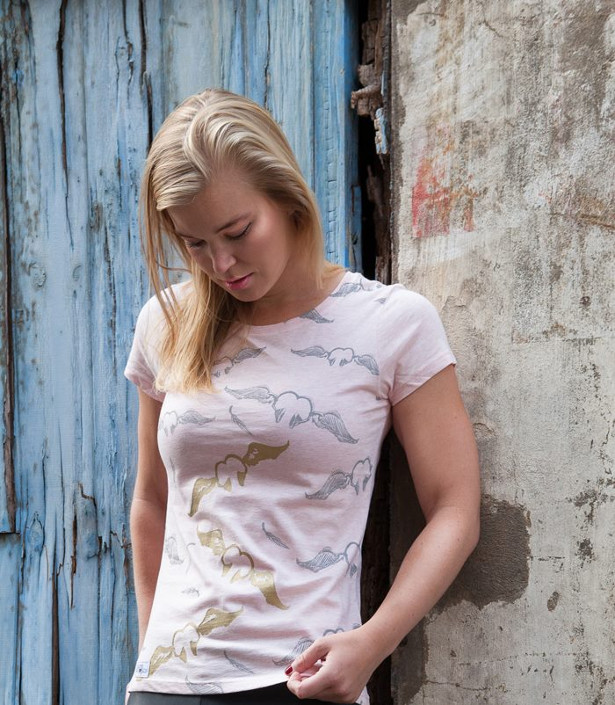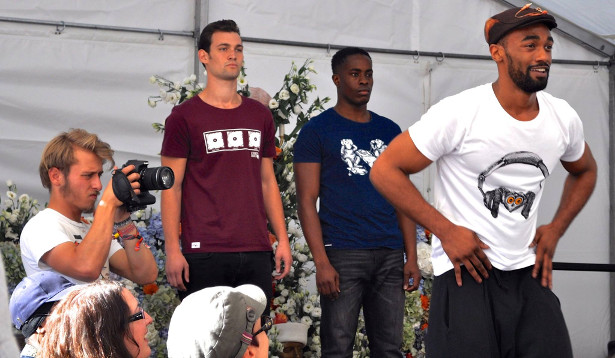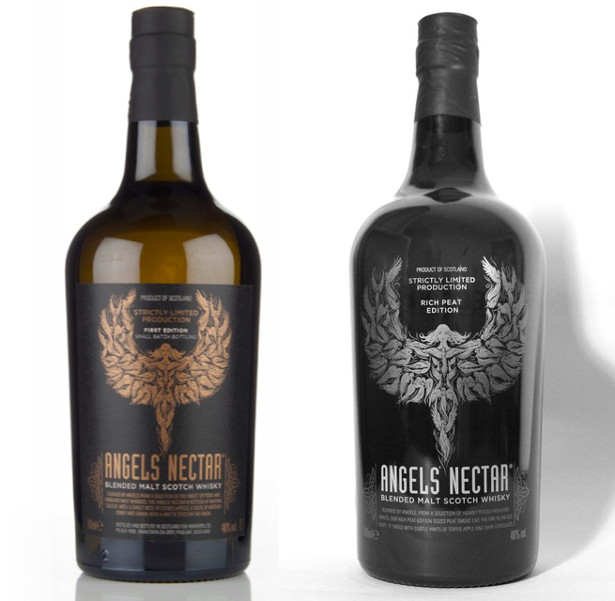 Inspired by the Angels' share (that's the colourful name given to the whisky lost to evaporation during maturation), our new range of Blended Malt Scotch Whiskies are vibrant and fresh, and bottled at natural colour.
The First Edition of Angels' Nectar Blended Malt Scotch Whisky, has been carefully created from a selection of Speyside and Highland malt whiskies and bottled at 40% Vol.. It is smooth and sweet with hints of apple pie on the nose, followed by heather honey and lemon on the taste.
The Rich Peat Edition of Angels' Nectar Blended Malt Scotch Whisky has been bottled at the higher strength of 46%, and as the name suggests is heavily peated. Composed of two highland malts, the Rich Peat oozes peat smoke like the fire in an old Highland farm house, which is followed by a subtle sweetness akin to toffee apples and dark chocolate.
See more at :-  www.angelsnectar.co.uk
Angels' Nectar is available on Amazon via these Links:
First Edition http://amzn.eu/4kp9Lo5
Rich Peat: http://amzn.eu/7ykZm1k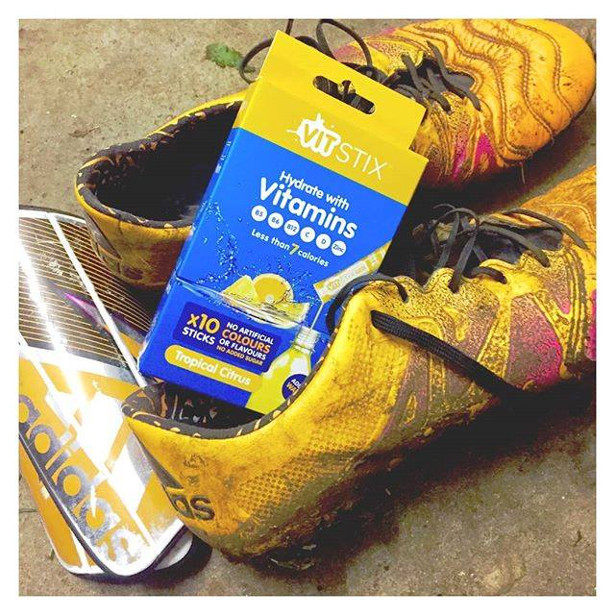 FACEBOOK | INSTAGRAM | TWITTER
They are convenient and easy to use on the go / out and about
They contain no added sugar, artificial colours or flavours
They contain 50% of Vitamin D, and 25% of Vitamin B, C and Zinc
They encourage a healthy lifestyle and hydration
This vitamin drink is great for energy before any sports activities and helps with muscle maintenance and strength
HYDRATE WITH VITAMINS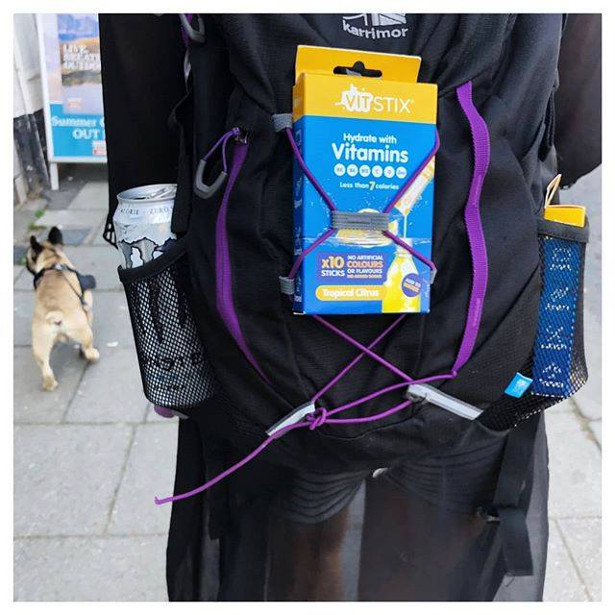 With up to 70% of the brain and 60% of the body being made up of water, the average person needs to drink a minimum of 1.6l of water a day to keep it topped up whilst also consuming a variety of vitamins. One company from Bristol think they've come up with the answer to help people drink more water whilst getting Vitamins, all without added sugar, artificial colours or flavours. Vit Stix are single portions of Vitamins that tear and pour into water to make a refreshing Tropical Citrus flavoured drink. They have recently launched and are already seeing success following a modest pre-launch on Social Media that sold over 10,000 portions. Packed full of vitamins, these convenient liquid sachets mix instantly with water to create a vitamin drink at a fraction of the price of bottled alternatives. They fit perfectly into travel, work or gym bags, and unlike effervescent tablets, Vit Stix mix instantly with water to save time and being a convenient alternative. Each stick includes:
25% RI Vitamin B for Natural energy 25% RI Vitamin C for Immunity 50% RI Vitamin D to maintain bones and teeth 25% RI Zinc for Healthy Hair, Skin and Nails. Founder, Tom Anderson-Dixon is a Bristol based entrepreneur and said "after successfully launching Squash Stix, I found juggling the running of a company, a social life, and eating and staying healthy really tough. I was fully aware I wasn't getting the right vitamins. My business partner Julia had the same frustrations for herself and her children and therefore we decided to build on our first product with a vitamin drink. So far it's been a huge success" Vit Stix have just signed an exciting deal with www.musclefood.com and are now progressing in talks with other major sport, health and grocery retailers to offer this product in stores. Visit www.vitstix.com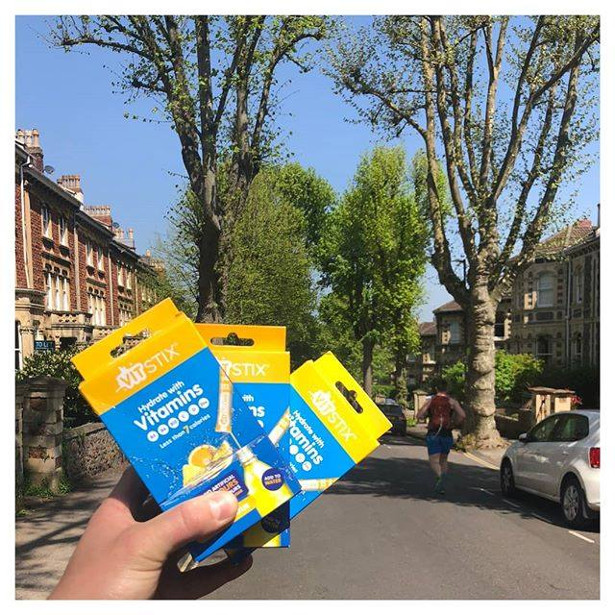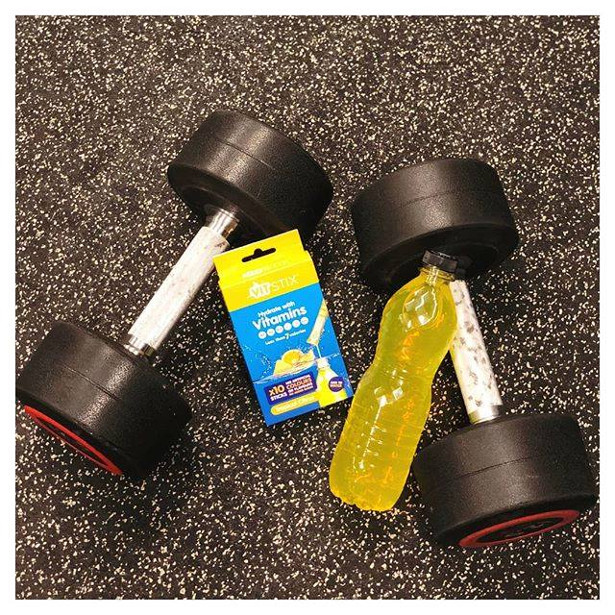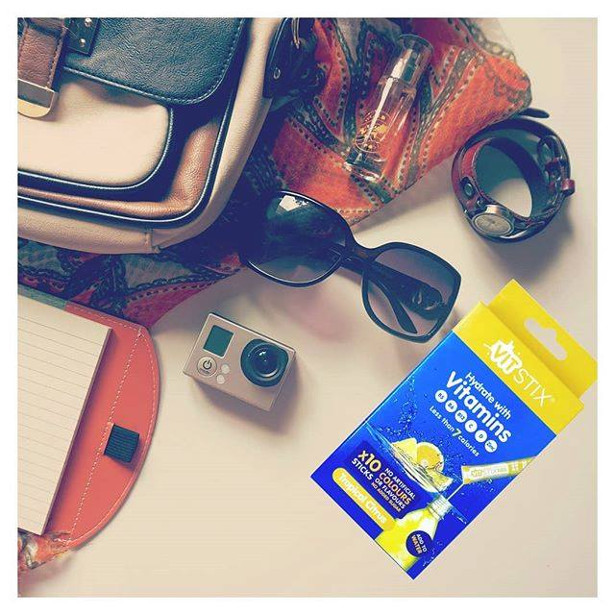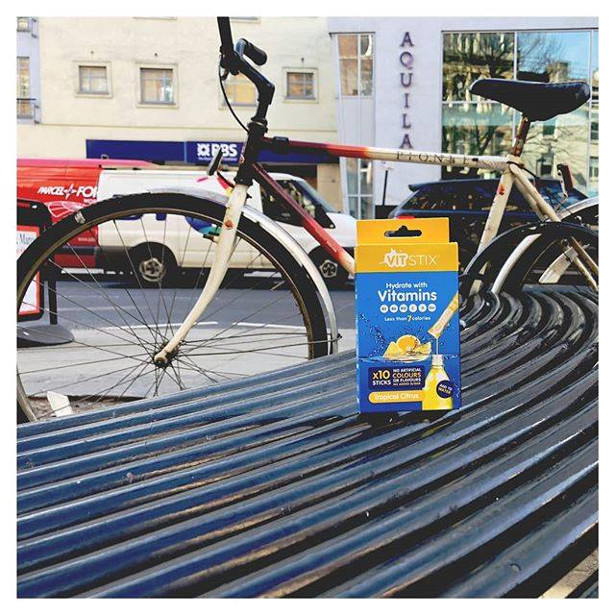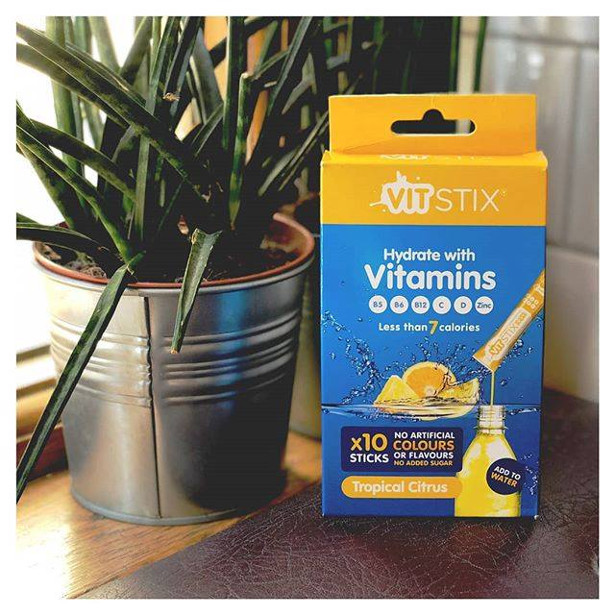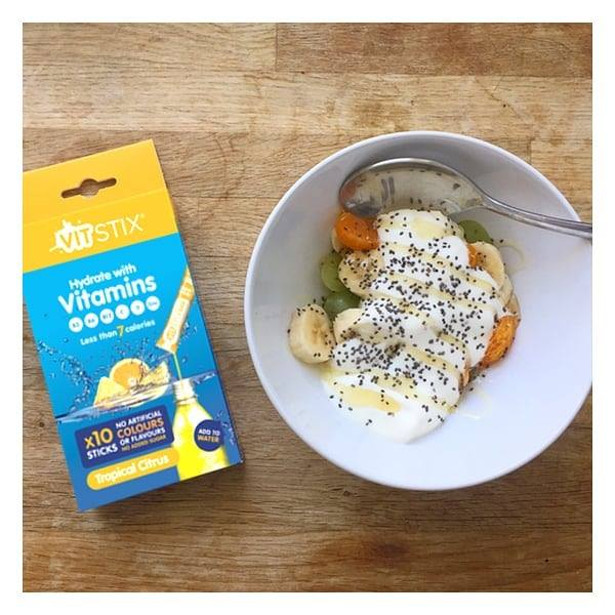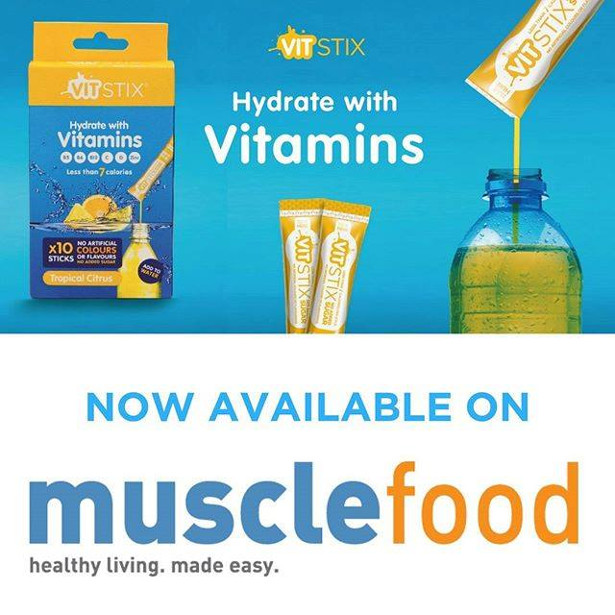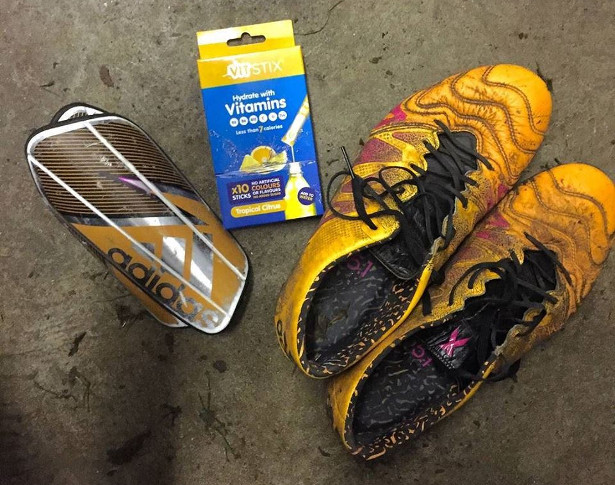 OPRO's ground-breaking mouthguard with patented technology and fitting device the perfect gift for Father's Day!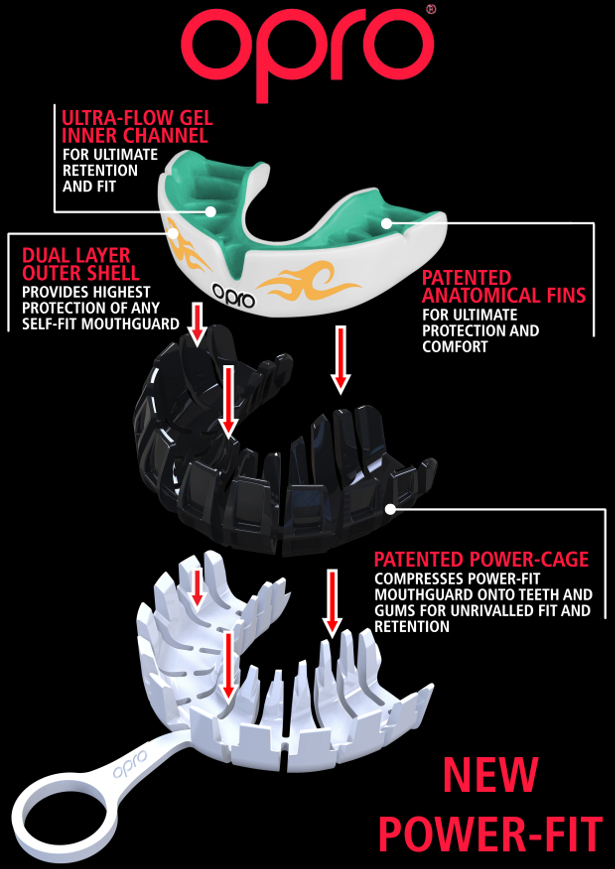 TWITTER | FACEBOOK | INSTAGRAM
OPRO, the world's largest manufacturer of the most technically advanced mouthguard, earlier this year launched its brand-new, innovative mouthguard at the largest sports trade exhibition in Europe, ISPO!
Sitting at the summit of its Self-Fit range, OPRO's Power-Fit offers consumers the ultimate in self-fitting protection, comfort and retention.
As the official mouthguard partner of many professional sporting organisations, Power-Fit is an innovative and immediate solution for those looking for the protection levels of a custom fit mouthguard, with the ease of fitting of a self-fit product via the boil and bite method.
After years of research and development by OPRO, the introduction of the patented 'Power Cage' – the fitting device which applies perfectly balanced pressure over the entire surface of the mouthguard during the fitting process – provides phenomenal fit unlike any other self-fit mouthguard on the market today.
The elements of Power-Fit's unique design come together to produce optimum impact protection, flexibility, supreme comfort and a highly retentive fit that follows the position and contours of the teeth.
Suitable for all contact sports, and as standard, both mouthguard and case containing Biomaster, an additive which protects them from microbial growth, their mouthguards are a must buy for Father's Day for all rugby fans!
OPRO Power-fit comes in a range of styles and is available from www.opromouthguards.com (RRP £29.99).
Help dad maintain his cute bulldog looks! The bulldog range is just the thing for a well groomed dad & gentleman.   www.bulldogskincare.com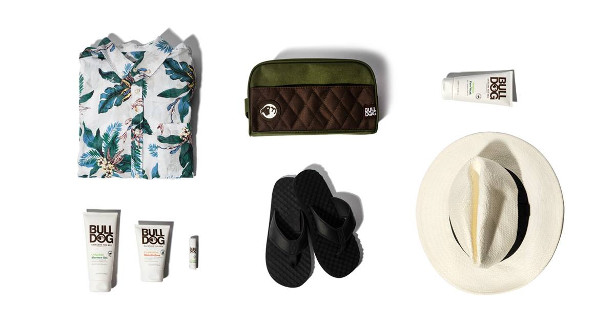 FACEBOOK | INSTAGRAM | TWITTER
Father's Day is a tough one for gift givers. Dads indulge themselves in their hobbies on a regular basis, they definitely don't want even more socks and, let's be real, they'll never appreciate your taste in fashion so leave the shirt department alone. "So, what do we buy?" We hear you gry. Grooming products! Dads rarely pamper themselves so ensure his skin and facial hair is looked after by man's best friend, Bulldog Skincare For Men.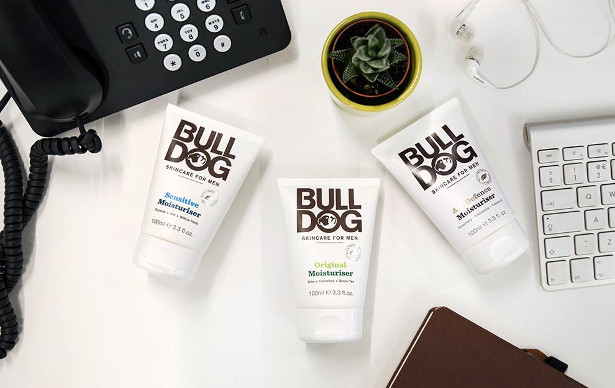 Father's Day 2018 is on Sunday 17th June
Original Stubble Moisturiser (£7.50)
This light formulation will hydrate the skin without leaving your dad's stubble with a sticky or greasy residue. It contains aloe vera, camelina oil and green tea.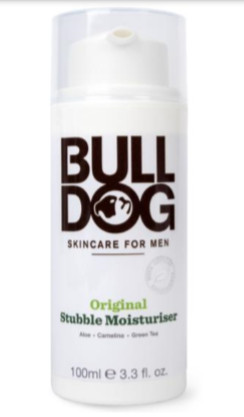 Original Shave oil (£5.50)
Enhance your dad's daily shaving experience with our ceoveted Shave Oil. It's been formulated to help the razor glide over skin and it goes on transparent so it's perfect for those who want to navigate around facial hair for a precision shave. It boasts coconut, almond and camelina oils.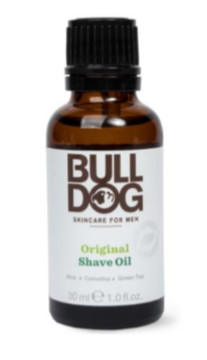 Original Beard Care Essentials (£10.00)
This slick looking pack contains Bulldog's Original Beard Balm, Beard Shampoo & Conditioner and a slick beard comb made from peach wood. Boots Exclusive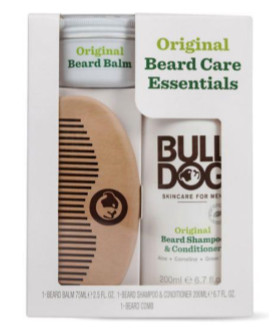 Age Defence Moisturiser (£8.00)
Proven to help reduce the appearance of fine lines and wrinkles after 4 weeks, your Dad will appreciate this gold star moisturiser. It contains a potent blend of antioxidants including rosemary, echinacea and vitamin E.