Wild Dreamer Productions is a ground-breaking Gold Coast based production house committed to pushing boundaries beyond the social norm.
MEERA is inspired by a unique love story set in 16th century India. It is a love story which is beyond the need of physical presence.
Many years in the making, MEERA is the creative, bold and beautiful interpretation of Aarti's view of the character MEERA who epitomises unbridled faith that transforms into the greatest love of all. MEERA is an interlude between a theatrical and musical, linked with the best of narration , opera singing and story-telling.
MEERA will be a mesmerizing treat to all senses, melodious original music composed by renowned maestros from India, and many other European countries to lavish glamorous costumes that befit Indian-royalty, the backdrop of the story, and everything from ballet, Indian contemporary, African contemporary, tap, aerial, pole, classical dancing performed by amateurs from all background and ages!
Think bold, beautiful, mesmerizing, inspirational, unique and breathtaking, Think MEERA!
Making its debut and world premiere right in the heart of Gold Coast at HOTA on the 4th of November, 2018. Tickets are available now at: https://hota.com.au/theatre/meera
Spice Drops® are a unique range of 31 highly concentrated, natural liquid extracts of herbs, spices, fruits and flowers which can transform a recipe with authentic taste and aroma using just a couple of drops.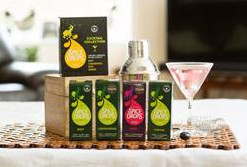 They contain no artificial colourings, flavourings or preservatives and no added salt or sugar; they're gluten free and suitable for vegetarian and vegan diets. They're fantastic in savoury dishes such as curries, stir fries or risottos, but also in baking, confectionery and drinks from smoothies, to teas, coffees and cocktails. Each 5ml bottle comes equipped with its own dropper to make accurate dispense easy – there's no chopping, peeling, grinding or grating necessary, and not waste just instant, intense, fresh taste guaranteed! The intensity of flavour and aroma also lasts for three years, unlike dried herbs or spices which lose theirs within weeks of opening. The extraction method used retains all the natural goodness of the fresh or raw ingredient too.
For perfect gifts for Father's Day why not try one of these collection sets that contain four Spice Drops® perfect for a different culinary need:
The Cocktail Collection – Mint, Lemongrass, Ginger and Rose: £16
The explosion in the popularity of cocktails means increasing numbers of us are choosing to experiment with cocktails rather than opt for a simple glass of wine or beer. The Cocktail Collection allows us all to take up the shaker with confidence and not be shaken or stirred by the experience!
The Barbecue Collection – Tikka Masala Spices, Cumin Seed, Red Chilli and Paprika: £16
What aroma suggests summer has arrived more than chargrilled meat? One for the men perhaps who tend to be more proprietal around the Barbie, the Barbecue Collection contains all you need to marinade and spice up a burger and much, much more.
A pot that is sitting on a counterDescription generated with high confidence
The Curry Collection – Garam Masala, Turmeric, Saffron, Cumin: £20
A real favourite with all curry lovers, the Curry Collection combines classic and familiar flavours with some lesser known ones but which together guarantee an authentic, aromatic curry any night of the week!
All the Spice Drops® Collection Gift Sets are available from www.holylama.co.uk
Individual bottles are also available to buy from Sainsbury's, Ocado, Whole Foods Market, Amazon and Not on the High Street.
Happy Beds – Bonkers Gamer Bag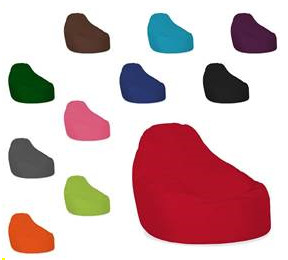 Suitable for all dads that love playing the latest new game or binging on their favourite Netflix show, the Bonkers Gamer Bag is a great inclusion for any Fathers' Day round-up. The bag is super comfy, using UK sourced beans to ensure the quality of the beans and it even has a double zipper just to make sure those little beads don't plan on escaping any time soon. This bean bag can be used indoors or outdoors – it is easy to clean and water resistant. So dads don't need to worry about dropping a pint of beer over it as it can be easily cleaned. There are even a range of colours to choose from, so choose your dad's favourite colour and watch his face beam when he realises he no longer has to chill out on his office chair when playing Fifa.
The Bonkers Gamer Bag is available from Happy Beds from £59.99 (was £110) and can be bought in 11 exclusive colours. Visit www.happybeds.co.uk for more
Say goodbye to plastic and paper cups for your morning coffee with a playful travel mug inspired by Frida Kahlo from Tate Shop.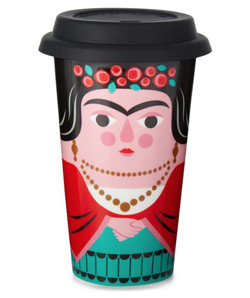 This double-walled, ceramic mug with a durable silicone lid ensure your beverage stays hot, making it the perfect companion for your daily commute.
Available from Tate Shop – shop.tate.org.uk
Il Gusto (www.ilgusto.com) have a fantastic range of gifts which can all be personalised!

This Father's Day, 17th June 2018, treat your dad to something he'll really appreciate from Il Gusto (www.ilgusto.com). Whether you choose from a miniature gift set of the finest whiskies from around the world, or decide to create a stacked triple carre set of premium rums and brandies – Il Gusto has a fantastic array of gifts for the Father who appreciates the finest things in life. All the spirits are sourced directly from the producer ensuring the best taste and quality possible.
Triple Carre x 3 with Whisky, £52.70
Cognanc X.O – £39.50 for 200ml Odysee bottle
www.ilgusto.com

Brabantia introduces Bo Pedal Bin with 1, 2 or 3 inner buckets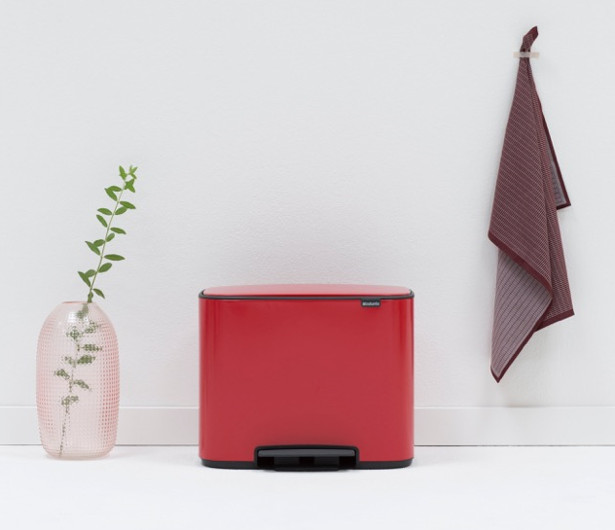 Looking for a beautiful solution for waste separation? Meet the new and fashionable Bo Pedal Bin! Bo Pedal Bin has both the looks and the tools for easy waste management at home. Available in eight colours and one, two or even three removable inner buckets for waste separation – it is up to you!
1, 2, 3, separate
With up to 3 inner buckets made from 100% recycled materials, Brabantia's new Bo Pedal Bin is ideal for waste separation. Choose from one 36 litre bucket, a set of two (11 + 23 litre) buckets, or a set of three 11 litre buckets. Of course matching PerfectFit bin liners are available – the colour code inside the inner bucket(s) will tell you which PerfectFit liners to buy. There even is a sample pack of Brabantia PerfectFit Bags enclosed.
Say hello to Bo!
Bo Pedal Bin is available in 8 beautiful hues, including two exclusive mineral colours. The textured Golden Beach and Concrete Grey are part of the Sense of Luxury collection. But there's more to Bo than lovely looks! Bo is very space-efficient and perfectly fits against a wall or cabinet. The odour-proof lid opens at the tap of your foot and can stay open as long as you like. And when you're done, the lid closes gently thanks to its soft closure feature.
With love and care.
Bo Pedal Bin helps you reduce your impact on the planet, but it has a pretty small footprint itself, too. Like many Brabantia products, Bo Pedal Bin is Cradle-to-Cradle® Certified on Bronze level. It meets strict requirements for (re)use of materials, renewable energy, water stewardship, and social fairness. On top of that, for every Bo Pedal Bin sold, we donate to The Ocean Cleanup. How beautiful is that?
The Bo Pedal Pin is available in stores from April 2018 and has a 10-year Brabantia guarantee.
SCOTTISH LEADER'S OUTSTANDING 12-YEAR-OLD SCORES GOLD AT 2018 WORLD WHISKIES AWARDS
The luxuriously silky and rich Scottish Leader 12-year-old whisky, the flagship of the internationally renowned collection, has been awarded a prestigious gold medal by the World Whiskies Awards in the UK, during a first round tasting.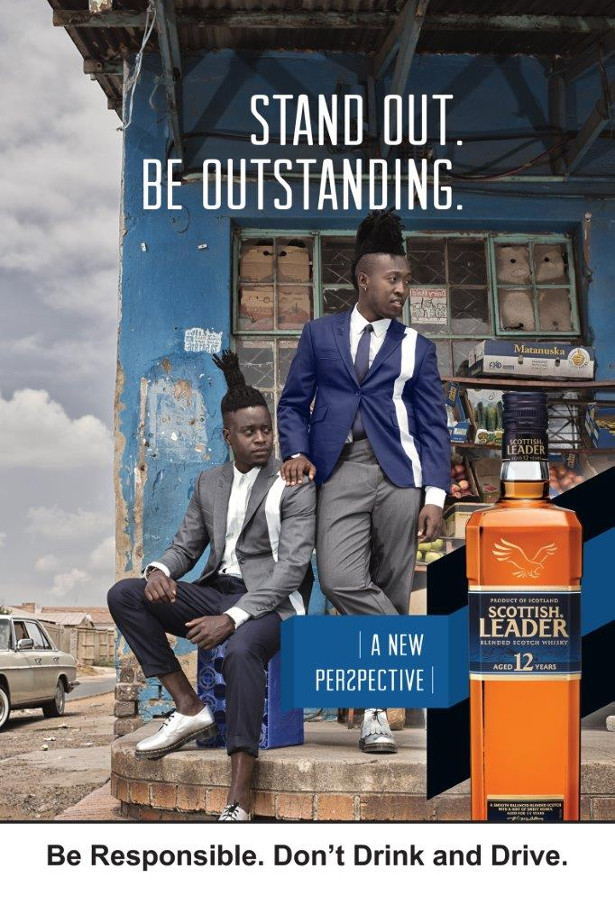 The judges praised the whisky for its signature smooth, rich and sweet profile that has earned the brand a significant international following over the years.
Scottish Leader 12-year-old is crafted using a bespoke blend of the finest unpeated Highland and Speyside malts, combined with Scottish grains for a smooth, approachable style. The majority of the Highland and Speyside malts selected are matured in American oak casks which contribute toward the rich oak and vanilla characteristics, and the fruity, floral elegance.
Says Dr Kirstie McCallum, head of the highly skilled Scottish Leader blending team: "It's not the first time this impressive spirit gets recognised, having earned gold at both the 2016 and 2017 editions of the International Spirits Challenge (ISC), and a gold outstanding medal at the 2015 International Wine & Spirit Competition; it truly features outstanding quality, flavour and skill. Our team is celebrating this acknowledgment. It really means a lot to this dynamic brand that stands for the richer possibilities, brought on by taking a new perspective."
"This new perspective ethos is also the driving force shaping our marketing campaign in South Africa, a key market for the brand where Scottish Leader 12-year-old was launched a little over a year ago," explains Meryll Stocks Roos, marketing spokesperson for Scottish Leader in South Africa.
"The promotional drive involves a mutually beneficial collaboration with the I See A Different You creative collective to encourage and further establish a shared narrative with an Afro-optimistic outlook. It's aimed at those prepared to see beauty in the everyday, those who are slightly alternative and inquisitive in nature – just like our Scotch blending team."
Scottish Leader is crafted by a single, dedicated blending team with nearly 400 years' combined experience. These experts offer a wealth of experience and skill, as well as a forward-thinking, dynamic outlook. Lead blender McCallum's signature on each bottle is her personal guarantee of the commitment and high values she and her team bring to the ancient art of whisky blending while looking towards the future.
Scottish Leader 12-year-old tasting notes:
Colour: Deep copper gold
Nose: Aromatic, with well-balanced aromas of sherry, orange, nutmeg, candied fruits and toffee apple
Taste: Rich, nutty, full and creamy with silky black fruit flavours, white pepper and sweet oak
Finish: Mellow, gently spicy and lingering
Find out more about Scottish Leader by visiting its website: www.scottishleader.com.
BLUETOOTH ALL-IN-ONE 'ROCK' GARDEN SPEAKER IS FIRST OF ITS KIND : Place it, Plug It, Rock It!
AVAILABLE TO BUY June 2018: Lithe Audio – the innovative UK AV brand – is bringing 'instant' high tech sound to your garden with a simple plug-in all-in-one Bluetooth speaker designed to fit discreetly into your surroundings while delivering exceptional sound quality. The Bluetooth speaker – designed and handmade to look like a genuine rock – delivers a hassle-free soundtrack to the summer with just one tap.
Unlike other garden speakers that require drilling and cabling from inside the house, and a separate amplifier, the Lithe Audio rock speaker has the amp built in and can be simply plugged in to an outdoor socket – and play!
This unique rock speaker is perfect for entertaining outdoors. Combining high quality, pin-sharp audio with exceptional design, this is the must have outdoor speaker solution for the summer. Just power up, connect your device, stream off Spotify, You Tube or your personal playlists, and let the good times rock.
Housed in tough, resilient IP56 fibreglass in a grey-and-white speckled finish, the speaker is exceptionally rugged to withstand the outdoors. And of course, it's fully waterproof – making it ideal for English Summers!
"We're excited to bring to the market an all-in-one, plug-and-play speaker that has the amplifier and Bluetooth contained in one weatherproof unit," says Amit Ravat, managing director for Lithe Audio:
"It's the perfect solution for instant summer fun – and with the exceptional sound quality, it will really make your summer parties and BBQs rock!"
The Lithe Audio rock garden speaker is available in one of two speaker sets: The single rock speaker comes with five metres of low voltage power cable and outdoor transformer with plug. It retails at £269.99. The pair of rock speakers – ideal for larger gardens – retail at £349 and come with 10m of additional outdoor speaker cable and weather-proof cable connectors.
The rock speaker will be available from 1st June from av4home.co.uk, buycleverstuff.co.uk, kitchenbathroomradio.co.uk, ceilingspeakers.co.uk. Contact Lithe Audio on 01293 922015 www.litheaudio.com for additional stockists.
PRODUCT SPECIFICATION:
Works with any Bluetooth device
Wireless Range: Up to 10 meters
Output: 60W RMS (2x30W)
Woofer: 6.5" Polypropylene Cone
Tweeter: 0.75" Mylar Cone
Frequency Range: 65Hz-20kHz
Impedance: 8 Ohms
Power Supply: (Input) 110-240V 50/60Hz (Output) DC 24V / 2.5A
Rock Size: 320x320x270mm
Celebrate Father's Day with a hand-crafted, collectible bear for the big softie in your family (however hairy or grumpy he might be). With more than 200 new bears a year to choose from, Charlie Bears has a style to suit all dads.
Choose a 'paw-fect' gift this Father's Day…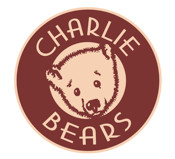 Adrian (£75) From the 2018 Charlie Bears Plush Collection, Adrian is a striking panda made from a mix of furry textures and colours, stitched in a random pattern so each bear is truly unique. The fur on his legs, arms and ears is dark chocolate, peppered with white patches for contrast. His brown teardrop markings, hand-stitched nose and sculpted pads make him very gentlemanly indeed. Complete with a bell, he's suited for a dad who likes a little extra attention.
Lares (£195) Lares is the much-loved 'Bigger Bear' addition to the 2018 Isabelle Lee Collection. He has a rich coat of warm, fudge fur with a sandy muzzle and embroidered detail. Extra-special and standing tall at a proud 76cm (30"), Lares is a becoming match for burly dads.
Briz (£32) Perfectly plump and luxuriously plush, Briz is a little chap with big-bear personality. With mottled fur in refined greys, browns and creams, he's finished with a caramel muzzle and a matching hand-stitched nose. Briz is embellished with a fixed satin ribbon and key pendant – befitting for a traditional dad.
Isnee (£17) Isnee Chimp is the babyface of this year's Bearhouse Collection. Finished in chestnut fur plush, he has perky ears and an inquisitive smile – a delightful character! Isnee wears a scarf around his neck – a stylish classic for dapper dads.
Hand-crafted and exquisitely assembled, these collectable bears have their own unique characteristics, extra special touches and hand–embroidered detail. From cheeky chappies to fine favourites, each timeless bear has a name to fit his or her features. This is why Charlie Bears is known around the globe for making bears with personalities.
Charlie Bears' creator, Charlotte Morris, designs bears each year in all shapes and sizes, but only a limited number are made. She has designed over 2,500 bears for the collection since starting up the business with her husband, William, ten years ago (est. 2006) and many are now highly sought-after treasures.
Charlie Bears are available from over 50 UK stockists nationwide. Prices from £20 for current collections.
To find out more about Charlie Bears and a full list of stockists visit https://www.charliebears.com/
FATHER'S DAY DEALS WITH TREATS FOR DAD FROM PREMIER COTTAGES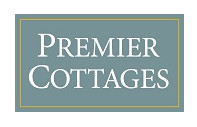 4 June 2018: Fancy spoiling dad with a weekend away this Father's Day? Premier Cottages has some super savings on its holiday homes with treats for dad too. Deals include:
Save £200 plus free spa treatment for dads at Clydey Cottages, Pembrokeshire
A multi-award winning complex, Clydey Cottages is set in 20 acres of lawns, fields and woodland. The five-star converted farm buildings feature exceptional facilities including: an indoor pool, spa and sauna plus complimentary children's crèche and soft play area. There's also an outdoor play area with sandpit, rope swings, ride on toys and slide and children can feed the animals including: pigs, pygmy goats, rabbits, Shetland ponies and guinea pigs.
Dads staying over Father's Day will receive a complimentary Decleor Spa treatment plus a welcome pack of local craft ales, a bottle of red wine and a selection of delicious local organic cheeses. Clydey Cottages has a three-night break in Snowdrop Cottage for four guests arriving Friday 15th or Saturday 16th June for £900, saving £200. (www.premiercottages.co.uk on 01239 698619).
Complimentary anti- stress massage for Dad at Burlton Cottages, Shropshire
Burlton Cottages boasts three stylish houses on a 500-acre private estate in the heart of the Shropshire countryside, just 20-minutes from the medieval town of Shrewsbury. On site is a spa with luxury 12 metre pool, hot tub, sauna, steam room, treatment room and gym. Stay over Father's Day weekend and can enjoy a free anti-stress massage – the perfect antidote to a hectic week.
And, if dad loves a pint, the village pub is just a short walk from the cottage door! Enjoy three-nights in The Granary for £333, saving 10%, for two adults arriving Saturday 16th June. (www.premiercottages.co.uk, 01939 270404)
Save £300 at Higher Wiscombe in Devon with free breakfast at the Rusty Pig
Located in an Area of Outstanding Natural Beauty, award winning Higher Wiscombe features three stunning cottages located in 52 acres of rolling countryside just four miles from beaches at Beer, Sidmouth and Branscombe.
Guests staying Father's Day weekend can enjoy a complimentary breakfast for six at the Rusty Pig, (www.rustypig.co.uk\) – one of the best breakfasts in Devon – think crispy spuds, bacon, sausage, charred sour dough toast, fried organic eggs and more!
High Wiscombe actively welcomes dogs, treating them like royalty and has an on-site heated swimming pool and games room. A three-night stay in 5*Gold properties Flint Barn or Thatched, which both sleep six, arriving on 15th June costs £795 and £695 respectively, both saving saving £300.(www.premiercottages.co.uk, 01404 871360)
Save £215 at Bulverton House, Devon
Formerly a cider press, Bulverton House's five-star Delderfield Suite, seamlessly blends traditional charm with modern luxury and is perfect for a stay a deux. The stylish property is just a mile from Sidmouth, a beautiful regency town with great beaches, restaurants and cafes and only a short drive from the Jurassic Coastline.
A week's break for two in Bulverton's Delderfield Suite costs £435.50, saving £214.50, and arriving 15th June. (www.premiercottages.co.uk, 01395 578552). Not suitable for Children or Pets.
James Cromwell, the perfect Fathers Day gift!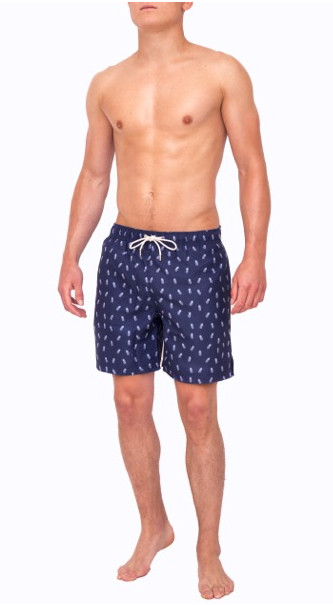 Established in 2017 by childhood friends, Benjamin James Boon and Harry Cromwell Griffiths, James Cromwell London has taken a more tailored approach to men's swim shorts.
The James Cromwell brand is built upon British heritage, and all our shorts feature a Union Jack lined waistband and matching Travel bag. James Cromwell aims to deliver both stylish, contemporary products, made from the highest quality, fast drying materials, all at an affordable £45 price point.
NESCAFÉ AZERA LAUNCH NITRO
SERIOUSLY SMOOTH COFFEE IN A CAN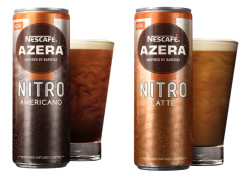 This June, NESCAFÉ Azera launches Nitro; a super-smooth, nitrogen-infused coffee in a can. Available in Americano or Latte, Nescafé Azera Nitro combines premium coffee with a touch of nitrogen, for a silky and refreshing brew this summer.
Nitro heralds the next level in coffee experience, combining a unique sound, appearance and taste. Crack open a can and release a rush of nitrogen for a Nitro on the go. Or, for ridiculously good-looking coffee, pour into a glass and witness the 'cascade effect'. Watch as Nitrogen bubbles flow through rich coffee creating a velvety foam that slowly unfolds to a beautiful crema – if only Nitro could catch its reflection in a spoon!
The cutting edge of ready-to-drink, NESCAFÉ Azera Nitro is a chilled coffee inspired by baristas. The nitrogen infusion creates a rich, creamy-tasting, velvety texture; one sip confirms it tastes as good as it looks. For simple, good-looking style and substance try Nitro Americano, a smooth coffee that glides over the taste buds. Or for creamy-tasting comfort, try Nitro Latte, the milky alternative with a silky texture. Nitro blends the latest trends with years of NESCAFÉ Azera expertise to create an innovative (and Instagram-worthy) coffee. Have a great day the Nitro way with NESCAFÉ Azera Nitro Americano and Latte available nationwide in Tesco and Sainsbury's from June* at £1.99 (R.R.P.) for 192 ml.
(*also available nationwide in Asda from August)
Woodforde's Brewery (www.woodfordes.co.uk)
Based in the heart of Norfolk, the brand celebrates its 37th birthday this year. Using ancient water from beneath the brewery, Norfolk barley and a diverse array of whole hops, this is a brand renowned for their popularity, unique flavours and aromas.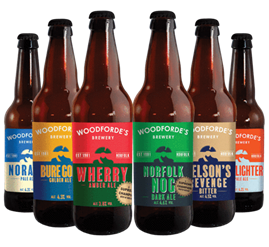 The brewery's top brews include:
Wherry – Mighty fresh and zesty, this award-winning, rich amber ale enjoys floods of flavours, as sweet malts clash with grapefruit hops and big floral aromas in a sensory strike. Set sail on an epic taste adventure. ABV: 3.8%
Norfolk Nog – This deep, ruby-red ale graces the senses with comforting splashes of warm hints. Inside, you'll find a rich, chocolatey taste, tucked away with liquorice and treacle. All enveloped in a velvety blanket, for a smooth, unmistakable texture and finish. ABV: 4.6%
Bure Gold – Meticulously selected to form a classic aromatic, golden ale with notes of passionfruit and orange. Sailing to the far reaches, hops come from America and Slovenia, combined with the best of British. Bring home the gold. ABV: 4.3%
Nelson's Revenge – Revenge is best served bittersweet. Our wholehearted harmony of hops, fruits and barley pays homage to brave Admiral Nelson and his crew. Nelson's is a Norfolk beer, and glory in the taste and aromas of citrus and Norfolk malts we've crammed in. ABV: 4.5%
Frozen Ruby – Glistening in the distance you see it, amongst the ice and snow, a deep ruby red shines out from the tundra. Let this rich and spicy brew warm you on those brisk British evenings. ABV: 4.4%
Once Bittern – The rich spice and citrus fruit aromas in this beer echo the majestic calls of the Norfolk Bittern. Fittingly copper-coloured, with hints of sweet malt and fruit, our dry-finished beer came home to roost in Norfolk and is here to stay. ABV: 4%
Headcracker – Send your taste buds on a sensory explosion with this easy drinking, strong Norfolk Ale. A moderate bitterness engulfs the pallet whilst the sweetness from the fruit and malt make for a full bodied finish. ABV: 7%
Reedlighter – Light and refreshing, this beer has been crafted with a blend of our finest hops. Paired up with malt blends and splashes of fresh, citrus flavours, this lightly coloured hoppy delight is designed to entice. ABV 4.2%
Mixed packs of 6 X 330ml-500ml bottles cost £15.30 and are available from www.woodfordes.co.uk.
Take to the Olympic track this Father's Day
The fastest track in the world is not just for champions, thrill seeking dads can follow in the tyre tracks of Sir Chris Hoy and Mark Cavendish this Father's Day by cycling the same velodrome track made famous during the London 2012 Olympic Games.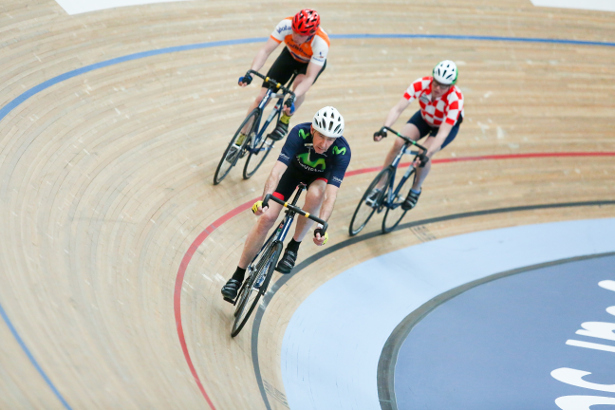 Treat the special man in your life to some unforgettable memories with a Track Taster gift voucher. Perfect for cycling enthusiasts and beginners alike, this fast paced introductory session costs £45 and coaches riders in the use of a fixed wheel bike and teaches them how to climb the 42 degree banking of Lee Valley VeloPark's iconic velodrome track.
To book or to find out more information Go to visitleevalley.org.uk/velopark
GRAND SLAM TENNIS TREATS AT THE IVY CAFÉ, WIMBLEDON
This year, The Ivy Café, Wimbledon, will celebrate the annual Wimbledon Tennis Championships by once again serving up a series of delights for guests to enjoy from Friday, 15 June to Friday, 20 July.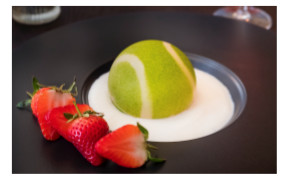 Firstly, The Ivy Café, Wimbledon, has created two exclusive cocktails for a limited time only. The Champagne Strawberries & Cream (£10.50) will feature a blend of strawberries, fruits, vanilla and Champagne, whilst the Strawberries & Cream Soda (£5.95) will include a blend of strawberry, fruits and soda for a non-alcoholic summery treat, ensuring guests are left feeling refreshed.
For those with a sweet tooth, The Ivy Café, Wimbledon, will be serving up a Centre Court Melting Bombe from Monday, 2 July to Friday, 20 July (priced at £9.25). A twist on the restaurant's much-loved chocolate bombe dessert, the Centre Court Melting Bombe will feature a white chocolate bombe served alongside fresh strawberries and shortbread.
Finally, the restaurant will be donning an elaborate floral archway featuring a selection of colourful flowers and foliage, all in keeping with the famous Wimbledon Tennis Championship colours. Whether rain, or hopefully shine (there's an outdoor dining terrace), The Ivy Café, Wimbledon, will serve as a sanctuary for tennis fans, locals and shoppers during this year's Championships. With staff greeting guests in traditional colours of the sport, The Ivy Café, Wimbledon, is the perfect setting to pay homage to this annual event.
Open seven days a week and ideally located in the heart of Wimbledon Village, The Ivy Café, Wimbledon, is open seven days a week for breakfast, brunch, lunch, afternoon tea and dinner, offering a relaxed dining destination for those wishing to re-fuel or unwind.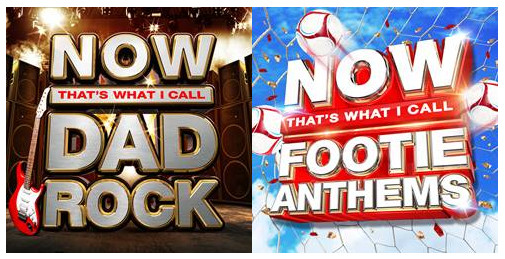 NOW THAT'S WHAT I CALL DAD ROCK
Release Date: 1st June 2018
RRP: under £15.00
Cat no: CDNNNOW70
Barcode: 0190758361529
Link: https://www.nowmusic.com/album/now-dad-rocks/
Image: https://www.dropbox.com/s/4ewk5vmn3u7s5pb/NOW%20DAD%20ROCK_1500pxl.tif?dl=0
Father's Day is fast approaching, struggling for ideas? NOW That's What I Call Dad Rock has you sorted. This rock compilation features some of the biggest rock classics, from the almighty power anthem 'We Will Rock You' to The Killers unshakable 'Mr. Brightside' NOW That's What I Call Dad Rock is perfect gift for any music obsessed Dad. Whether your dad loves to sing along to the sounds of Toto's 'Africa' or air guitar to Nickleback's 'Rockstar' you can rest assured your dad will not be disappointed.
And if that wasn't enough, why not make it a double whammy with NOW That's What I Call Footie. With the World Cup only weeks away, it's the perfect soundtrack to any pre-game party or post-match celebration, jam-packed with the best anthems from the nation's favourite sport, you'll be going football crazy to the likes of Fat Les' Vindaloo, Badiel, Skinner & Lightening Seeds 'Three Lions '98' and Luciano Pavarotti's 'Nessun Dorma' and a host of other massive tunes to give you that amazing feeling of rattling one into the top corner. Get in my son! https://www.nowmusic.com/album/now-footie-anthems/
Also available on the NOW That's What I Call Music App at only £4.99 a month.
NOW That's What I Call Music!100 Released 20th July.
TRACK LIST
CD1
01. Queen – We Will Rock You
02. The Rolling Stones – Start Me Up
03. U2 – With Or Without You
04. Bon Jovi – Livin' On A Prayer
05. Imagine Dragons – Radioactive
06. The Killers – Mr. Brightside
07. Stereophonics – Dakota
08. Hozier – Take Me To Church
09. Nickelback – Rockstar
10. Lynyrd Skynyrd – Sweet Home Alabama
11. Boston – More Than A Feeling
12. Blue Oyster Cult – (Don't Fear) The Reaper
13. Meat Loaf – Bat Out Of Hell
14. Motörhead – Ace Of Spades
15. The Clash – Should I Stay Or Should I Go
16. The Jam – Town Called Malice
17. Spin Doctors – Two Princes
18. Scouting For Girls – She's So Lovely
19. The Fratellis – Chelsea Dagger
20. Primal Scream – Rocks
CD2
01. Toto – Africa
02. Simple Minds – Don't You (Forget About Me)
03. The La's – There She Goes
04. The Stone Roses – I Wanna Be Adored
05. Keane – Everybody's Changing
06. The Fray – How To Save A Life
07. James Bay – Hold Back The River
08. The Lumineers – Ho Hey
09. Free – All Right Now
10. Deep Purple – Smoke On The Water
11. Iggy & The Stooges – Search And Destroy (Iggy Pop Mix)
12. Lenny Kravitz – Are You Gonna Go My Way
13. RUN-DMC feat. Aerosmith – Walk This Way
14. The Beastie Boys – (You Gotta) Fight For Your Right (To Party)
15. Fountains Of Wayne – Stacy's Mom
16. Feeder – Buck Rogers
17. blink-182 – All The Small Things
18. Kiss – Crazy Crazy Nights
19. Robert Palmer – Addicted To Love
20. Europe – The Final Countdown
CD3
01. Wheatus – Teenage Dirtbag
02. MGMT – Kids
03. Sum 41 – In Too Deep
04. Razorlight – America
05. Avril Lavigne – Complicated
06. Natalie Imbruglia – Torn
07. The 1975 – The Sound
08. Bastille – Pompeii
09. The Kooks – Naive
10. Deep Blue Something – Breakfast At Tiffany's
11. Bachman – Turner Overdrive – You Ain't Seen Nothing Yet
12. Eric Clapton – I Shot The Sheriff
13. REO Speedwagon – Can't Fight This Feeling
14. Rod Stewart – Maggie May
15. ZZ Top – Sharp Dressed Man
16. Steppenwolf – Born To Be Wild
17. Whitesnake – Here I Go Again '87
18. Survivor – Eye Of The Tiger
19. Roxy Music – Love Is The Drug
Maui Jim
With most active lifestyles taking place outdoors, why not give Dad a stylish gift that not only fits his active lifestyle be it golf, fishing or running but also protects his eyes from the harsh South Africa sun.
Maui Jim's PolarizedPlus2 lenses blocks 100% of harmful UV rays and eliminates 99% of harsh glare improving clarity and colour. From aviators to rimless designs, Maui Jim's lightweight frames allow for extreme comfort and superior lens coverage ideal for sports, outdoor activities and everyday wear. Maui Jim frames are functional yet stylish, perfect for those Dad's who like to live healthy active lifestyles.
Dad, the golfer.
From tee to green and in all light conditions, feel confident that you can see every subtlety. Zero glare and better depth perception with PolarizedPlus2® helps improve your game.
Alelele Bridge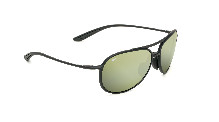 Spoilt for choice, Luxury Father's Day gift guide from Veritas Gifts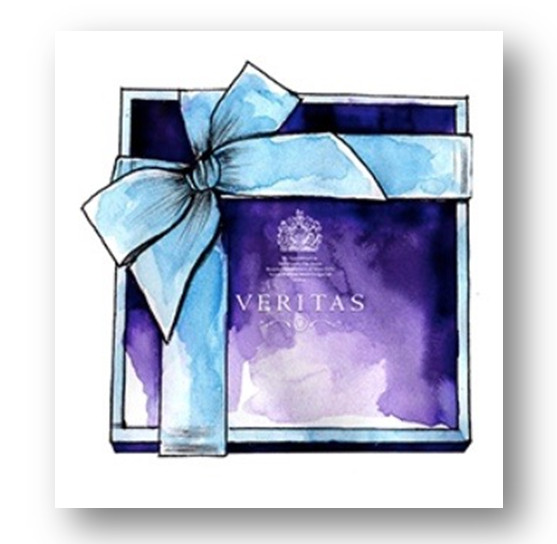 With June 17th closing in and just over 2 weeks to go, time is running out to get dad that perfect Father's Day gift. Dad's don't ask for much so, it can be difficult when trying to find the perfect. Fear not, Veritas Gifts have compiled a list of their 7 top gifts for men to win dad over this year. All items are beautifully made and can be personalised, embossed, etched or engraved for an extra cost.
Silver Plated Gifts
Alphabet Cufflinks – Blue Enamel
A perfect gift personalised to dad's initials, these light blue enamel cufflinks can be bought and mixed and matched in your choice of letters. All cufflinks are hand polished.
USB Stick Keyring – 4 GB
Elegantly styled silver plated and lacquered USB memory stick with key ring attachment and 4 GB memory. Suitable for diamond engraving with initials or a logo.
Dimensions – 56mm x 16mm.
Enamel Swivel Lid Clock – Navy Blue
Looking for something out of the ordinary? How about this silver plated and navy blue enamelled swivel lid travel alarm clock. Finished in lacquered silver plate and translucent enamel, this elegant timepiece is suitable for diamond engraving in the centre of the lid or around the bezel of the clock.
Dimensions: 49mm diameter
Leather Goods
Sliding Card Case – Black Mock Croc Print
Finished in durable black leather with mock croc print and a suede interior our Veritas card case features a sliding lift – off lid and holds multiple cards. This elegant case is suitable for blind or gilt embossing.
Dimensions – 114mm x 72mm.
Billfold Wallet – Black Saffiano
Billfold wallet in black saffiano calf leather. Features 6 credit card pockets, 2 currency pockets and 2 internal pockects. Black silk satin lined.
Dimensions – 95mm x 105mm.
Leather accessories can be customised to your own specifications.
Barware
Hip Flask
Stainless steel classic styled hip flask has a refined satin finish and a 6 ounce capacity. It is suitable for diamond or laser engraving and is a great gent's gift.
A great corporate gift. Attractive discounts are available to corporate clients for volume orders. Ask one of our Account Managers for more details.
Dimensions – 120mm height by 85mm width by 23mm deep.
Classic Whisky Decanter
Hand crafted in British crystal this classic square based whiskey spirit decanter is a perfect additon to any drinks cabinet.
Hand made to order – please allow up to 10 working days for delivery.
This piece was brought to you by the experts at Veritas Gifts
Is CBD the hot new Father's Day gift this year?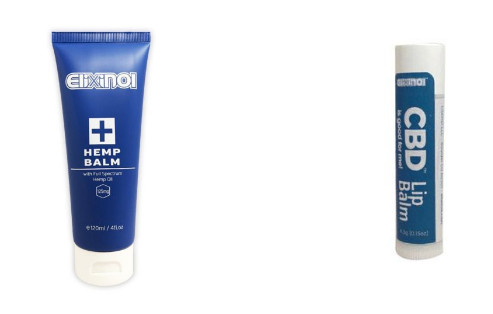 Known for its rich Omega-6 and Omega-3 fatty acids and anthropogenic, nutritional properties, CBD is the healthy, non-psychotropic cousin of THC made from the hemp plant. Whether it's a post-workoutHemp Balm, or convenient, travel-size CBD capsule for athletic focus, a Father's Day gift of Hemp Balm or cannabidiol oil is a useful gift to get Dad feeling like himself again. Elixinol offers a variety of 100% organic hemp products, including tinctures, liposomes, seeds and protein powder — even Dog Treats!
For those who are doing it all, taking care of their families, themselves and their relationships, a gift of Hemp Balm or CBD Capsules is a pragmatic gift to enhance and make everyday life so much better for Dad. Recent studies point to the protective, healing properties of CBD oil, making it a popular substance among current and former professional athletes.
https://elixinol.com
The perfect gateaway for your petrolhead dad!
With its fascinating past, the Hotel de France in La Chartre sur le Loir, tucked away in one of the most beautiful regions of western France, is a jewel.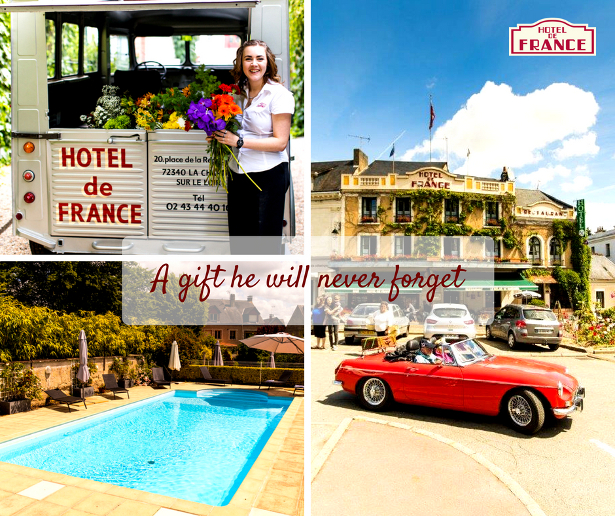 The hotel rose to international fame in the '50s and '60s when motoring race teams, "Le Mans' devotees and celebrities of the day stayed at this iconic Art Deco hotel. They have left their mark in the ambiance and décor. Mario Andretti, Jochen Rindt and Stirling Moss are just three of the galaxy of stellar drivers who have stayed and made it their home from home – and guests still drive their classic cars down to the hotel today. Socialites, politicians and film stars including Steve McQueen, French president René Coty, Bobby Kennedy and Jackie Onassis have also enjoyed the singular hospitality of this delightful hotel
Now owned by British entrepreneur and classic car racing aficionado Martin Overington – Hotel de France is still as quintessentially French as croque monsieur and boules. It has enjoyed a major revamp in the past few years and the quality of the individually designed rooms, combined with the exquisite cuisine of the hotel's restaurant and outstanding facilities ensure that it is a welcome escape at any time of the year. It's a wonderful destination for couples, families and individual travellers and is also available for group bookings and functions.
Here they could spend their time admirating beautiful cars parked on the square in front of the hotel, learning more about the motoring history in Hotel de France book, having a look on our wall of fame in the bar while drinking a pint of French beer… While children could spend their own time relaxing in the private garden, diving Inside our heated pool and eating delicious traditionnal french food.
JONNY WILKINSON LAUNCHES No1 KOMBUCHA EXCLUSIVELY IN SAINSBURY'S
NEW LIVING SOFT DRINK RANGE DESIGNED TO MAKE KOMBUCHA GENUINELY ACCESSIBLE TO ALL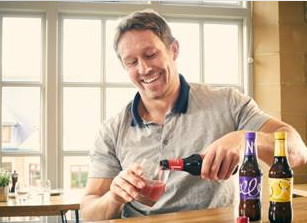 Founded by Jonny Wilkinson, No1 Kombucha (www.no1kombucha.com) is an innovative brand that puts health and wellbeing first and is committed to making a living diet accessible for everyone. It produces a range of refreshing and living sparkling kombucha soft drinks that are designed to help people thrive.
The range will launch exclusively in Sainsbury's stores nationwide and is available in three delicious varieties: Ginger & Turmeric, Passionfruit & Goji and Raspberry, Pomegranate & Hibiscus. Each drink is created with the finest ingredients, including the juice of fresh fruit. It's because of these unique recipes that the brand feels its kombucha is the tastiest and most accessible on the market.
Kombucha is a healthy, living and unpasteurised drink that's naturally full of live cultures. It is created by fermenting green tea and is renowned for its potent and revitalising properties that works and supports people in their quest to live life to the full.
The authentic way No1 Kombucha is made creates a delicious naturally sparkling drink with a subtle tang. It is this process that also produces beneficial bacteria, probiotics, acetic acids and antioxidants, all of which are claimed to be excellent for gut and mental health and all-round wellbeing.
Every bottle of No1Kombucha has under 50 calories and is below the newly introduced sugar levy, yet with no artificial sweeteners. It is also dairy and gluten free and suitable for vegans.
Served cold, No1 Kombucha can be consumed at any time of the day and is ideal for those who don't want to consume soft drinks loaded with sugar or artificial sweeteners.
It doesn't have the highs and lows of artificially carbonated drinks; it is restorative and infinitely refreshing but without the disruptive effects to the body. This makes it perfect for all occasions, whether to kick-start the morning, as a post-work out drink at the gym, or perking up an office lunch or enjoying on a hot summers' day picnic.
The No1 Kombucha range is available at Sainsbury's nationwide in May 2018 with an RRP of £1.95 for a 275ml bottle.
Find No1 Kombucha at: www.no1kombucha.com
Facebook: @No1Kombucha
Twitter: @No1Kombucha
Instagram: @No1Kombucha
Arrange a family rugby trip this Father's Day with Coachfinder.co.uk
"Play a blinder when you book with Coachfinder.co.uk"
Brendan Sheerin, Brand Ambassador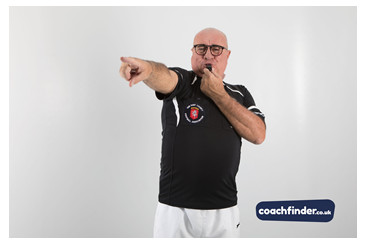 It's now easier than ever to gather families to enjoy a match of rugby together in honour of Father's Day, thanks to a new private coach hire website, Coachfinder.co.uk.
Coachfinder.co.uk is a new online tool that accesses the UK's largest network of more than 700 coach operators right around the country to deliver the best price for every journey. It makes it simple for school teams, local rugby clubs and fans to travel to fixtures and international matches on the best value coach for their group needs, so why not organise a group trip in celebration of Fathers' Day?
Travelling by coach is cost-effective for groups, and can provide important "team talk" time for players and coaches as they travel to their big match. It also ensures that everyone arrives at the venue on time, and provides superior comfort for the journey.
With its network of more than 700 coach operators around the UK, Coachfinder.co.uk has everything from mini-buses to large coaches and top-spec VIP vehicles, enabling it to serve any group, any time to any-where in the UK. People simply enter where and when they want to travel, how many people are coming and any specific requirements. The website then generates a recommended coach for the journey, together with money-saving alternatives, such as a different size coach.
Coachfinder.co.uk simplifies the booking process by enabling instant online payment through PayPal, without the need to request a call back. Further payment options will be added in due course.
Coachfinder.co.uk has teamed up with Brendan Sheerin, the much-loved host of the popular reality TV programme "Coach Trip", to launch the service. "Travelling by coach can be great fun, and I'm delighted to be partnering with Coachfinder.co.uk to launch this new website and raise the profile of coaching in the UK," said Brendan.
Coachfinder.co.uk is provided by one of the UK's most award-winning coach operators, The Kings Ferry – part of the National Express Group. The Kings Ferry is a coach operator based in Kent, and has extensive experience in travel management for large corporate clients.
"We have established a trusted network of more than 700 UK coach operators over many years so can ensure that customers who use Coachfinder.co.uk to book a coach will receive a high level of personalised service," said Ian Fraser, Managing Director of The Kings Ferry.
Follow Coachfinder on social media at:
Facebook – @CoachfinderUK
Twitter – @coachfinder_uk
Instagram – @coachfinder_uk
Pour wine without removing the cork with Coravin
Coravin Model Two Elite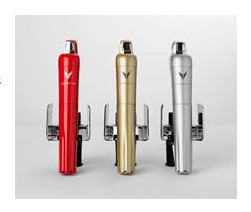 A unique wine system that allows you to pour a glass of wine without removing the cork. This wine preservation system is perfect for those looking to enjoy a glass of wine without needing to finish the bottle. The Coravin System inserts a needle through the cork and pressurises the bottle with Argon gas, preventing oxidation and allowing a glass to be poured before the needle is removed again. The cork then naturally reseals the bottle meaning it can be enjoyed for months (or years) to come.
Product features:
Coravin Wine Needle – specially designed to be gentle on your corks and pour wine both quickly and smoothly
Properfit Clamp – the system's easy-to-squeeze clamp with textured rubber grips, fits snuggly around the bottle neck, ensuring a secure hold and effortless pour
Load Cell Technology – the capsule-loading chamber creates the perfect amount of force for an airtight seal, ensuring no gas escapes
Premium Coravin Capsules – contain more than 99.99% pure argon gas to protect the remaining wine from oxidation. Two capsules are included with each Coravin System allowing up to 30 glasses of wine to be poured
Price: £279 from www.coravin.co.uk
This short video demonstrates how the product works.
Coravin Screw Caps
This accessory allows wine lovers to enjoy their screw cap wine for up to three months from the first taste using existing Coravin Systems. Quickly unscrew the bottle's cap and replace it with a Coravin Screw Cap. Once screwed in place, access and pour as you normally would with a Coravin System. The caps can withstand up to 50 punctures making them reusable for around 10 bottles of wine. The 6 Pack comes with 4 standard Screw Caps and 2 large Screw Caps.
Coravin Aerator
The Coravin Aerator enhances your wine experience by immediately mixing the right amount of air with the wine as you pour. This lets your glass of wine breathe without lengthy decanting, while ensuring the rest of the bottle remains perfectly preserved. The perfect addition to every Coravin system, simply attach the Coravin Wine Aerator to the spout on your Coravin Wine system and use as normal. Taste the difference as the air mixes with your wine as you pour for a smoother and more aromatic experience
Perfect Father's Day gift experiences from lastminute.com

This year we celebrate Father's Day on 17th June 2018 and thank dads across the UK for everything they do; lastminute.com are here to save the day and have put together the perfect collection of gift experiences to truly say thank you, and they can even be purchased up to Father's Day itself.
While materialistic gifts can often be left gathering dust on the shelf, a gift from lastminute.com will be an unforgettable experience for sons and daughters, fathers and grandfathers to spend time together doing something they love. From indoor skydiving and Segway thrills to a Wine and Brewery Tour or a trip up the Shard to see the best views of London, there really is a perfect gift for every father.
Here are lastminute.com's top picks for Father's Day gifts, or you can see their full list at the following link: https://experiences.lastminute.com/fathers-day-gifts
1. Best for Adrenaline Junkies; Indoor Skydiving
Enjoy the thrill and excitement of freefalling without even have to jump out of a plane at the World's largest skydiving wind tunnel in Bedfordshire.
Indoor Skydiving Taster at Bodyflight for Two – £39
2. Best for Techies; Segway Thrill
A mixture of instructor-led riding and free time, this is the chance to completely immerse yourself in Segway fun.
Segway Thrill for Two – £44
3. Best for Budget; Winery & Brewery Tour
Discover how they make wine, ale, and liqueurs on the Winery and Brewery tour at the Chiltern Valley Winery and Brewery located near Henley on Thames.
Winer & Brewery Tour for Two with Tastings – £9
4. Best for London; The View from The Shard Followed by a Three Course Meal at Marco Pierre White's London Steakhouse
Be whisked up 800ft in a matter of seconds to reach the top of Western Europe's tallest building to enjoy one of the most incredible views across 40 miles of the capital and beyond with powerful telescopes. Followed by a delicious three-course meal with a cocktail each at the award-winning chef Marco Pierre White's London Steakhouse in either the City or Chelsea.
The View from The Shard and a Three Course Meal for Two at Marco Pierre White's London Steakhouse Co – £95
5. Best for F1 Fanatics; Visit to Donington Grand Prix Collection
See some of the most famous racing cars in history with a visit to the Donington Grand Prix Collection, with the largest collection of Vanwall, McLaren & Williams racing vehicles in the World.
Visit to Donington Grand Prix Collection for Two – £12
Celebrating Dad
Father's Day is on 17 June this year and if you usually leave your gifts until the last minute, why not get organised! The Crazy Store has put together a list of great gifting options that any dad will be sure to love.
"Dad" Mug; Assorted Designs
R19.99
Product code: 018-000135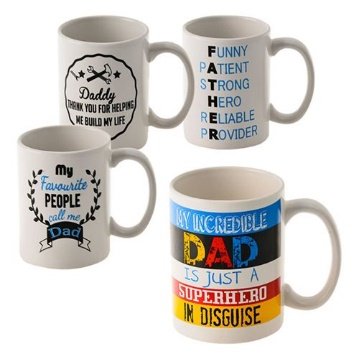 CD Holder Assorted 24 Division
R49.99
Product code: 004-010013
Wall Mounted Bottle Opener with Words; Assorted Designs
R39.99
Product code: 203-001210
assorted Novels Category A
R39.99
Product code: 567-075699
Adult Size Snuggie Blanket With sleeves 180x140cm
R149.99 on promotion till 03 June
R169.99 after 3rd June
Product code: 175-000105
Winter Men's Gloves, Polar Fleece, Assorted
R49.99
Product code: 175-000016
Seven Dials Soundtrack, a FREE one-day music festival taking place on Saturday 23 June 2018 from 12-6pm.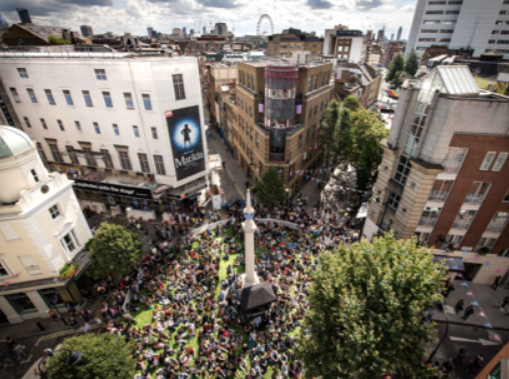 Experience all the fun of a festival for free, with an impressive line-up curated by Citadel Festival, including London native singer-songwriter Rukhsana Merrise, The Voice finalists Into the Ark, alternative indie group Pumarosa and vintage-inspired rocker Ten Tonnes with more acts to be announced soon. The day will be hosted by broadcaster, author and music aficionado, Gemma Cairney.
Experience the vibrant district of Seven Dials, the shopping and lifestyle destination nestled between Covent Garden and Soho, with a day full of free music and entertainment like never before.
For one day only, each of the seven interconnecting streets will be traffic free with the iconic pop-up lawn around the dial where visitors can relax and enjoy the open-air stage. There will be alfresco dining, promotions and discounts and free activities throughout the streets.
This Father's Day let him have the Last Word. From an early age our Dad's play an influential role in shaping our life's course.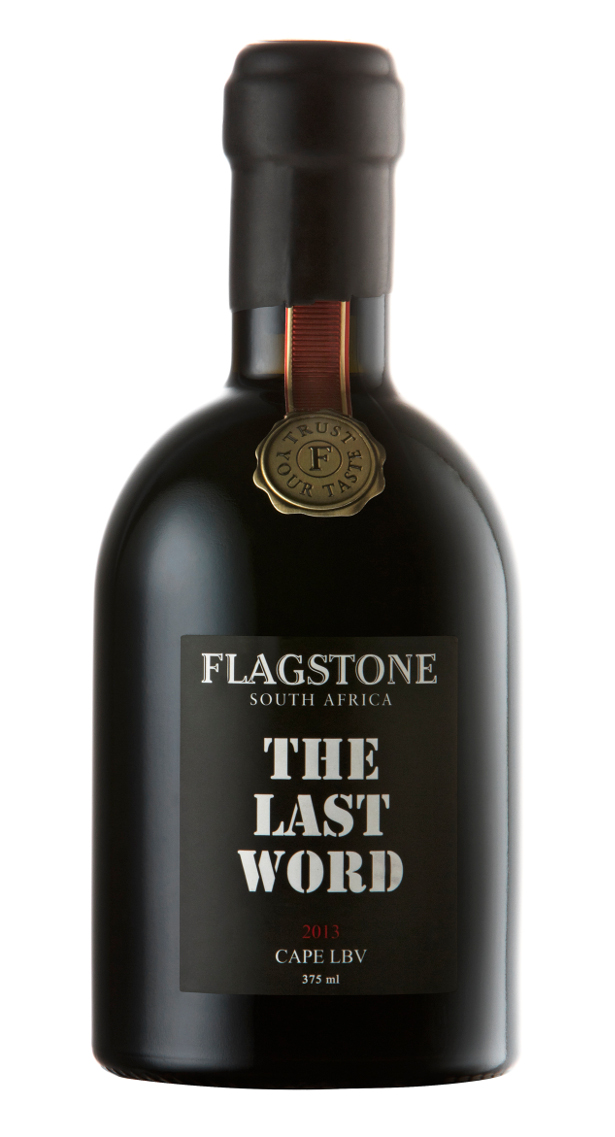 They subtly influence our personalities and tastes and steadily weather our moods and emotions as we age. Our childhoods and adolescence are punctuated by Dad's final say. This year, as a spirited gesture, gift your Father a bottle of Flagstone's Last Word Fortified Wine, a hat tip to the gentleman who's supported you for so long. From it's warm ruby-red colour, spicy, toasty oak notes and dark fruit bouquet to its sweet eccentricity and gentlemanly character The Last Word has a Dad feel to it. We make it by weaving the ethereal flavours and aromas of fermentation into the typically dense, complex and tannic structure of our handmade reds. These wines have incredible form, exhibiting the fruit of Pinotage with a note of sweetness that adds a final flourish to a moment.
Philips Sonicare DiamondClean – Sonic electronic toothbrush
If a white pearly smile is what you are after, then look no further than the Philips Sonicare DiamondClean.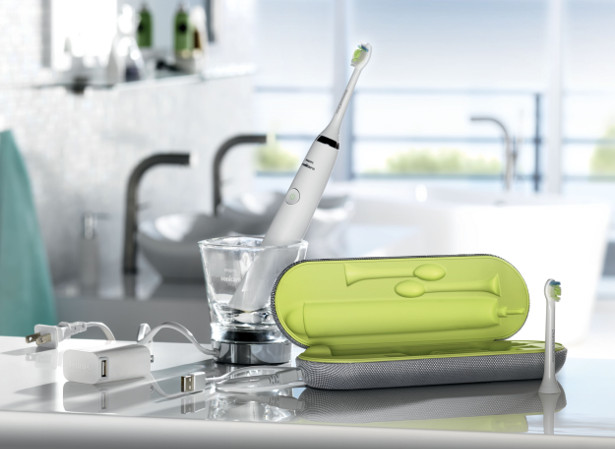 The DiamondClean gently but effectively, removes surface stains to make your smile 2x whiter in just 7 days.* Sonicare DiamondClean removes up to 7x more plaque and can improve your gum health in just 2 weeks. With an angled neck, the Sonicare DiamondClean is able to tackle tough areas and the unique technology ensures for a powerful and yet gentle clean – designed with you in mind. Boasting 5 modes to cover all your brushing needs, a convenient USB charging pod that can be easily utilised anywhere, even when travelling, as well as a timer that encourages 2 minutes of brushing – 31,000 gentle but effective brush strokes for your oral health has never been easier.
*Based on 2 periods of two-minute brushings per day, on standard mode
Father's Day Gift Ideas for the Dedicated Dog Dads!
Father's Day is the perfect time to give thanks for all that Dad does – and this goes for dog Dads too! When it comes to Fido, Dad is always there to share his favorite spot on the couch, walk rain or shine, wake in the middle of the night for a bathroom break, and play fetch all day long.
Finding the perfect present for Dad can sometimes be a challenge; however, this Father's Day, there are some great gift ideas suitable for our loving and dedicated dog Dads. After all, Dad would want nothing more than to share this special day with his four-legged companion by his side!
Pamper with Groomit: There's no doubt that when Fido feels and looks good, Dad will feel happy too. Regular dog grooming helps to maintain skin and coat, boosts confidence, improves behavior and much more. This Father's Day, schedule a groom through Groomit; the new "Uber for Dog Grooming" app. This awesome mobile app which connects dog owners with trusted professional dog groomers is well regarded for the convenience of its service and the high level of excellence displayed by the groomers. Groomit is all about making the best, professional dog groomers available to dog owners at their convenience.
Groomit is simple to use. Download the mobile app (available on iOS App Store and Android Play store) and register. Then, choose your preferred grooming package and time window, and you will be matched with a groomer who will come to your home to groom your dog. Groomit is now available for pet owners in New York, Westchester, New Jersey, Connecticut and San Diego. Dad will most certainly be impressed by this quick and convenient service. Plus, he doesn't have to worry about putting his pup through any stress visiting a grooming salon since Groomit comes directly to the home! Learn more at: https://www.groomit.me/.
Provide Comfort with Dog Med Laser: Believe it or not, 15 million household dogs suffer from osteoarthritis in the US alone. According to the ASPCA's pet ownership statistics, Osteoarthritis, or degenerative joint disease, is the most common type of arthritis in dogs and affects approximately 20% of ALL dogs over the age of one. Whether a dog is suffering from a musculoskeletal condition, a wound from a surgery/accident or inflammation; Dog Med Laser is must-have product to help reduce pain.
Dog Med Laser is the only home-use certified Low Level Laser designed specifically for your favorite companion's well-being. It is a safe, effective, zero risk device for temporary pain relief, reduction of inflammation and faster wound closure. Witnessing a pet's quality of life diminish can be very upsetting to dog Dads; especially as a dog ages and becomes less active. Don't let Dad lose his walking and playing partner! Dog Med Laser will improve a canine's quality of life without risks and can be conveniently used in the comfort of home. Learn more at: https://www.dogmedlaser.com/.
Travel Safe with the Gen7 Commuter™: Let's face it, Dad would quickly agree that there's no better travel companion than Fido! Whether traveling near or far, there's something exhilarating about cruising down the road with man's best friend. This Father's Day, it's important to remind Dad that safety is key! It may be tempting to let a pet roam free within the vehicle but this can be extremely dangerous and a big distraction.
When shopping for a carrier, keep in mind that many carriers may look safe for the road, but it's crucial to do your research to make sure it has been crash-tested. The Gen7 Commuter™ Pet Carrier & Car Seat is a fantastic option because it is crash tested and rated 5-Stars by The Carrier for Pet Safety™! Suitable for pets up to 20 pounds, the Gen7 Commuter™ easily transfers in and out of vehicle, is super durable and the washable smart comfort pad inside makes it a very cozy space for a pet to rest. It's also approved for use on most major airlines. Learn more at: http://www.gen7pets.com/..
Share a Treatibles Chew: Sadly, anxiety in pets is very common and comes in many forms (situational, chronic, genetic and behavioral).. Non-psychoactive phytocannabinoids have emerged as a very effective tool to help restore calm and balance in pets suffering from anxiety without them feeling sedated or altering their personalities. Treatibles is recognized as a leader in the phytocannabinoid nutraceutical products for pets sector. Born from a passion to help pets thrive, the company was founded in 2013 on the values of compassionate care, superior ingredients sourced in the USA, consistent, reliable information and integrity. All Treatibles products are Compassion Certified™ and proudly made in the USA.
Available in a variety of sizes and flavors, Phytocannabinoid Rich (PCR) Grain-Free Dog Chews are a wonderful gift idea for Dads this Father's Day. Not only do Treatibles help reduce stress, but they also promote healthy joints and digestion and are recognized for maintaining the body's natural inflammatory response as well as addressing discomfort, loss of appetite, nausea, seizures, end of life comfort, and more. Dad will surly appreciate sharing this healthy, nutritious and beneficial chew with his four-legged pal! Learn more at: https://treatibles.com/.
The Golf Bag Beer Mug is a patented mug with the perfect combination of fun, function and intricate details of a golf bag that any golfer would appreciate.
It provides the ultimate beer (or any other favorite beverage) drinking experience for all golf lovers. Individually packed. Ideal for gifting! $14.99 www.giftadvisor.com
Send Ribbon is an online gift bag company that gives back to charitable causes.
Each ribbon on our gift bags tie to a cause. Our Father's Day gift bag ties to Charity:Water a global clean water non-profit organization. Our Father's Day gift bag includes two sneaker wipes, two sea salt mini Mast Brother's chocolate bars, one box of Salty Road Chocolate Chews and an Old Fashioned Carry on Cocktail Kit. The gift bag costs $56.50 + tax & shipping and you can create a custom gift note to make this Father's Day extra special.
https://sendribbon.com/collections/pre-made/products/old-fashioned-fathers-day Price is $56.50
Discount Code for 10% with the promo code Rugby
Bradley Allen Apparel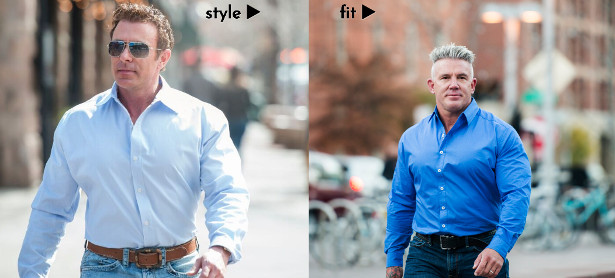 The endless search for the perfect fitting dress shirt for muscular dads is over. Men's clothing brand, Bradley Allen Physique Tailored Apparel, launched a new line of dress apparel tailored for bodybuilders and muscular built men. It's the perfect Father's Day gift for men with muscular "V" shape physiques: wide shoulders, large arms, small waist. Designed by athletes for athletes, Bradley Allen Apparel offers stylish dress shirts designed with state-of-the-art fabrics that are tapered to provide a polished fit to accentuate the body type of a bodybuilder. The shirts are made from athletic performance fabric, which includes a blend of cotton and spandex. Bradley Allen Physique Tailored Apparel offers an easy measurement guide to ensure that your shirt will fit you right where you need it for that tailored look you desire. The dress shirts cost $90 each and are available in three colors: solid white, black and blue. In the next year, Bradley Allen Physique Tailored Apparel plans to add dress pants, polo shirts, and other vital dress apparel items for the athletic build. To purchase and view the full Bradley Allen Apparel clothing collection, visit: https://bradleyallen.com/.
InStitchu custom menswear.

Give your father a one-of-a-kind tailored suit this Father's Day from InStitchu, the maker of suits and other menswear products that are high-quality, customizable, and affordable.
With a perfect fit guarantee, InStitchu suits can be customized however the man sees fit. Anything from the fabric color, lapel style, button type, and more – can be completely customized by you.
InStitchu also has a shopping experience for every type of shopper. For men that are sick of off-the-rack, ill-fitting suits, they can simply visit InStitchu's NY Showroom for an old-world tailoring experience. In their showroom, men work 1:1 with a Saville Row trained tailor, and can just sit back, relax, have a whiskey, and let an expert do all the heavy lifting.
If you aren't in NY, InStitchu's website provides an easy, step-by-step guide to create a totally customized suit from the comfort of your couch. Perfect for men that may prefer "Netflix and shopping."
More dads are cooking in the kitchen and becoming more interesting in eating healthy foods – So give your father the gift of Fast Fresh Superfoods!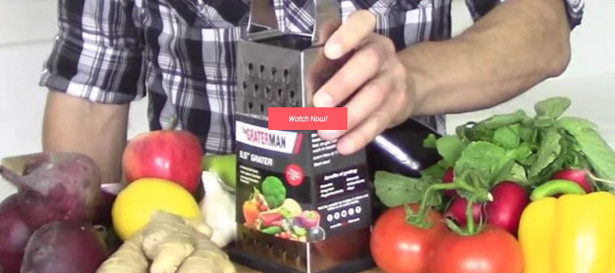 I have been making what are now versions of GraterMan blends from friends and family for parties and get-togethers for many years and everyone loved them, and I loved that they were eating more vegetables!
Last year I decided to launch a company around a product made specifically for these super nutrient GraterMan blends – TheGraterMan Grater
I repurposed the "old" kitchen grater into a superfoods making tool by adding 2 additional grating surfaces including a built-in microplane.
Every health article you read these days mentions the importance of consuming more vegetables and fruit – they are the key to extraordinary health. I'm on a mission to show father this Father's Day how fast, fresh, easy and delicious they are to make with TheGraterMan Grater!
www.thegraterman.com
KOKOPELLI Rogue-Lite Packraft
For the Dad who wants to get away from it all!

The Kokopelli Rogue-Lite packraft is a lightweight inflatable raft that weighs under 5 lbs. and rolls up into the size of a roll of paper towels, making it an excellent choice for backpackers, bikepackers or someone who loves their outdoor toys.
$825
June 17th is Father's Day and celebrate all the SUPER DADs in your life by giving a DOUBLE GOOD GIFT, that not only provides joy to the recipient, but gives back to those with special needs.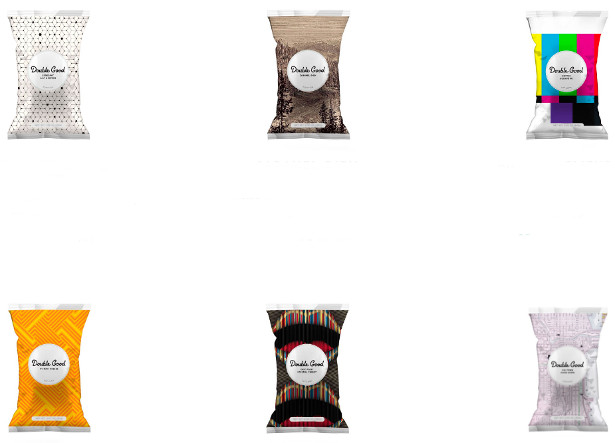 And let's be honest, who doesn't love popcorn, especially when the flavors include Butter Believe It!, Easy Peasy Caramel Cheesy, In Queso Fire and more!?!
Whether it is your 'work' dad, brother, uncle, grandfather or neighbor (the list is endless) you can brighten their day and show your love with a box of popcorn! Each box features 3, 6, or 9 snack bags of incredible popcorn along with a personalized card for $39, $69, and $99! Customize your Father's Day box here!
Not only are you giving a gift that will tickle the taste buds, you are doing GOOD! 50% of every dollar spent goes to provide the equipment, education, and opportunity for kids with special needs to get all the benefits that sports, and extracurricular activities provide.
You can learn more about Double Good's mission on www.doublegood.com.
Spectrum Bakes, a cause-driven company that offers a variety of handmade, customizable products, and employs individuals with developmental disabilities, offers a 'You're the Best' SOcially Good Wish Box that will surely be a hit!!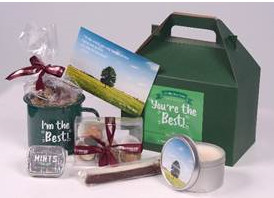 The Box includes:
6 Assorted granola bars (2 chocolate chunk, 2 sweet cranberry, 2 pumpkin & sunflower seed)
4 Piece chocolate granola bites
2 Chocolate covered pretzels
Mints
Thematic mug
8 oz Soy candle
Beautifully crafted motivational card
These special boxes are only $34.99!
 Every purchase furthers Spectrum Bake's mission to offer people with autism and similar developmental disabilities opportunities to gain work skills, be part of a sociable workforce and earn a sense of pride and purpose.
Gilden Tree Father's Day Gift Guide this year features the top three items picked as all-time favorite Father's Day Gifts.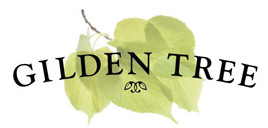 Here is a link to the gift guide: http://www.gildentree.com/t-fathers-day-gift-guide.aspx
Modern Waffle Weave bath sheet & Waffle weave towels have taken off in the last couple of years and are becoming ever more popular.
Here is a link to the page: http://www.gildentree..com/p-198-extra-large-waffle-weave-bath-sheet-towels-modern-style.aspx
Bath sheets are $44 and are by far our most popular size for men.
They are available in White, Cream, Slate, Espresso and Midnight Blue.
Waffle weave towels dry very quickly, in even the steamiest apartment bathroom. The other consideration for athletes is that these towels, while very large, take much less room when folded so they are perfect for lockers and gym bags.
Meet 37.5 Technology, the most advanced clothing technology that helps control your core body temp, no matter the activity or season.
www.thirtysevenfive.com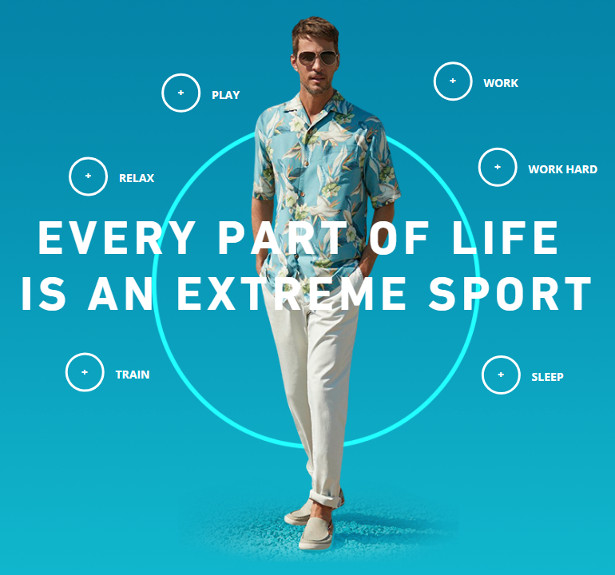 It works by infusing fabric with natural activated minerals from volcanic sand and coconuts which react to the humidity near your skin to retain heat when you're cold or dissipate it when you're warm.
There are some major brands popular among dads that feature this technology like Adidas, Banana Republic, Tommy Bahama and nearly 40 more. I'd love to find a product that fits well into your piece from the hundreds that feature this technology. Let me know what you think about the initial idea and I'm happy to find something specific.
The Tree Trunk
A unique gift for dad's that may be looking for a sophisticated, sleek gift for those dad's who enjoy smoking cannabis.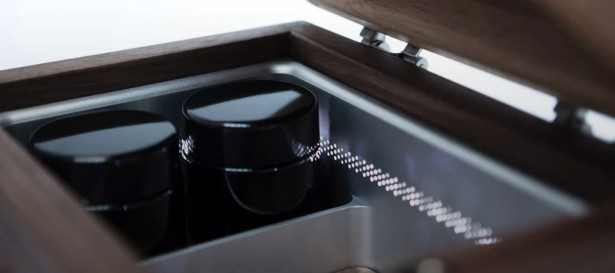 The Tree Trunk is the finest cannabis storage unit ever made. This individually handcrafted, 40-pound storage box is made from black walnut wood and has custom interior and exterior lights, airtight, ultraviolet glass jars, a secure lock, and a USB port.
This is basically the classiest way to store your weed and cannabis-adjacent goods. Don't feel like dropping more than two racks but still want a stylish stash box? Tree Trunk Co. also offers the Tree Trunk Mini.
Price: $2,250 / $299 mini
To see additional products from the line please visit https://thetreetrunkco.com/
Flowers, spa treatment, a nice outfit, jewelry – the easy go-to Mother's Day gifts. It's not so easy to shop for Dad. Gifts must be functional, useful, economical, and interesting. As a wife and daughter I struggle every year.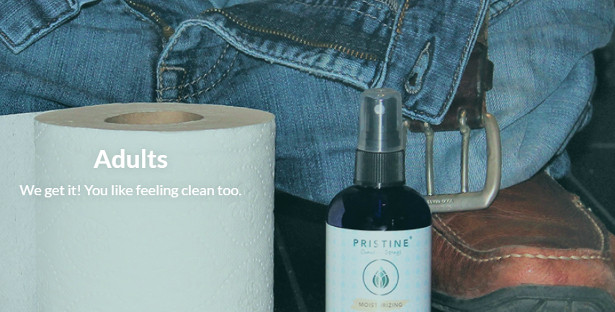 But, as the founder of company selling a trendy personal hygiene product, I can make an easy recommendation for other wives and daughters – toilet paper spray. Before you delete and move on, here's why toilet paper spray has been a go-to gift topper or add on gift for Father's Day.
Dude Wipes and One-Wipe-Charlie's are a rapidly growing trend among many men. Toilet paper spray falls into this category.Clean rears are in! Dads – you can quit stealing your kids wet wipes. Pristine toilet paper spray is an eco-friendly spray that eliminates the wet wipe from the bathroom routine. After all, wet wipes clog pipes and they are terrible for the environment (the UK is trying to ban wet wipes right now). Just spray the toilet paper, wipe and flush. Pristine is sold in 1-oz travel sizes that are perfect for the office (fits discretely in pant pockets for the walk to the men's room), toiletry kits (TSA approved sized), for camping, hiking, RVing and any other activity where the inevitable may happen.
Dad's may not know they want or need toilet paper spray. That's why it's the perfect gift for Father's Day – you can give Dad something functional, useful, economically priced and very interesting.
MEEKNEST
Cholet Pendant Lamp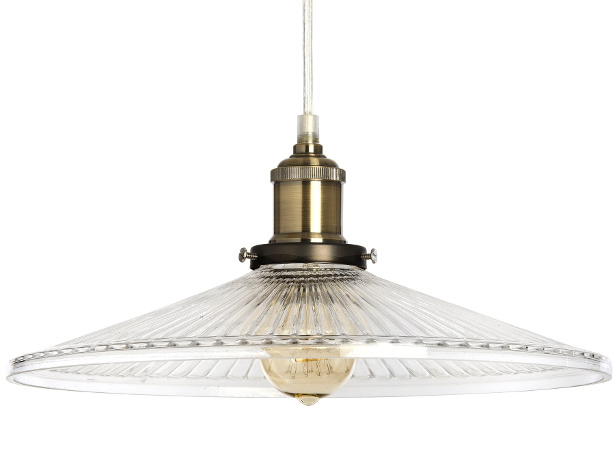 Hang in a set of 3 or more at different heights above a table or breakfast bar to create a feature or use individually.
View product on company website:https://meeknest.com/shop/cholet-pendant-lamp/
Price: £110.00
www.meeknest.com

Jeya Narrative has made gift-finding quick and easy this Father's Day, with our edit of the best gifts for your dad this Father's Day.
Whether he is more traditional, a style-addict, a foodie, or a keen traveller, we've got you covered.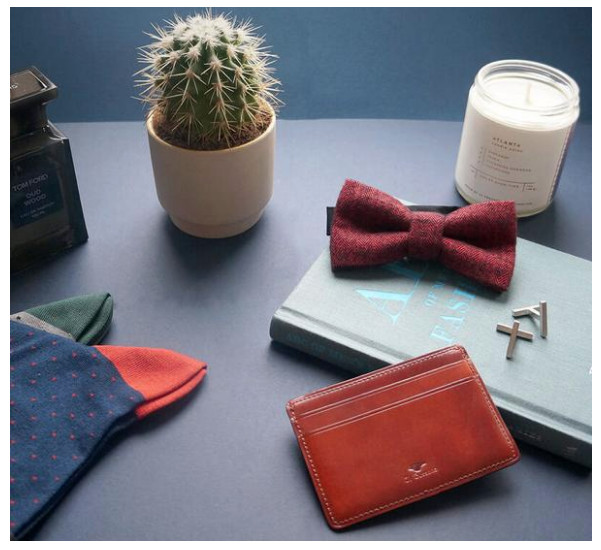 If your dad is a little more classic in style, choose timeless cufflinks made in the UK that will make him look distinguished and that he will cherish for years to come, or perhaps a stylish and functional leather eyewear case to keep his glasses safe. Alternatively, help your dad look his best with a selection of pocket squares, handmade bow ties or colourful trendy socks. For the foodies, our selection of bean-to-bar chocolate or edible cocktails will be a fantastic treat. Finally, for those keen on self-development, help them feel their best with our food and fitness planner or a DO Book.
Jeya Narrative caters for the discerning man – the sophisticated, modern man who demands more and wants to make an impression. Working with emerging British and European designers, we curate all our products on quality, craftsmanship and style. Every product has a story, making it, the perfect opportunity to make an impression as well as show you care.
Browse the full collection at https://jeyanarrative.com
MAY BRITISH GARDENS SHINE BRIGHT
27% of Brits confess to competing with their neighbours on their garden
Outdoor seating and dining is a priority purchase for 43% of British homeowners
Plants and lawns took third place on the list of gardening priorities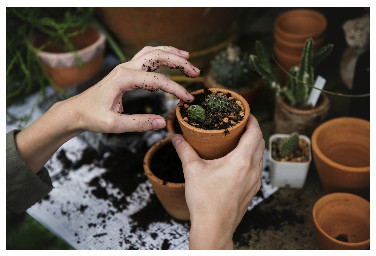 THE TOP reasons for Brits turning their attention to tackling their gardens has been revealed following recent research.
A survey of 1,013 UK homeowners carried out by interiors etailer, Furniture123.co.uk, revealed the top reasons Brits will focus their attention to their gardens after neglecting their outdoor spaces during the winter months.
Hosting BBQs and outdoor gatherings was found to top the list of reasons why Brits plan to focus their efforts on upgrading their garden, ahead of summer (42%).
Renovating the space to allow their children to play outside took second place for a third (33%) of the nation, while 27% of competitive Brits confessed to trying to one up their neighbours with their gardens.
When questioned on what garden purchases need to be made ahead of summer, outdoor furniture topped the garden shopping list for 43% of the nation.
BBQs were found to be an essential for 40% of British homeowners, while plants and lawns are a priority purchase for 38% of seasonal gardeners.
Children's play equipment was found to be fourth on the list of garden essentials for 32% British households, with garden heaters (26%) completing the top five.
Mark Kelly, marketing manager at Furniture123.co.uk said: "It's great to see that so many Britons are preparing to make the most of their outdoor spaces and planning to update them for the summer season ahead.
"There are many studies that have found numerous health benefits of spending time outside therefore it's encouraging that Britons are planning on spending some much needed time in the sun with their friends and family.
"It can be expensive renovating the whole garden and furnishing outdoor spaces, therefore we recommend UK homeowners take advantage of the sales over bank holiday weekends and possibly buy a few items each month to reduce paying for everything in one go."
Furniture123 is an etailer of affordable, yet stylish home furnishings for the home and bathrooms, which can be purchased through its website.
For more information, visit www.furniture123.co.uk.
The Wilde Kush aroma is based on a famous landrace strain, "Afghan Kush", which is one of the purest indica strains on the planet.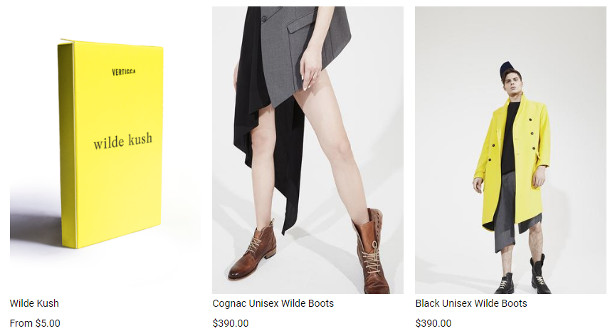 Originated in the Hindu Kush mountain range, Afghan Kush captures an earthy scent with hints of sandalwood, pine, and lemon.
More details here
https://vertigga.com/products/wilde-kush
DADS WILL LOVE THE CRYSTAL MAZE LIVE EXPERIENCE
With Father's Day around the corner on 17th June, challenge your Dad to an afternoon at The Crystal Maze LIVE Experience. After all, doesn't he deserve more than just socks this Father's Day?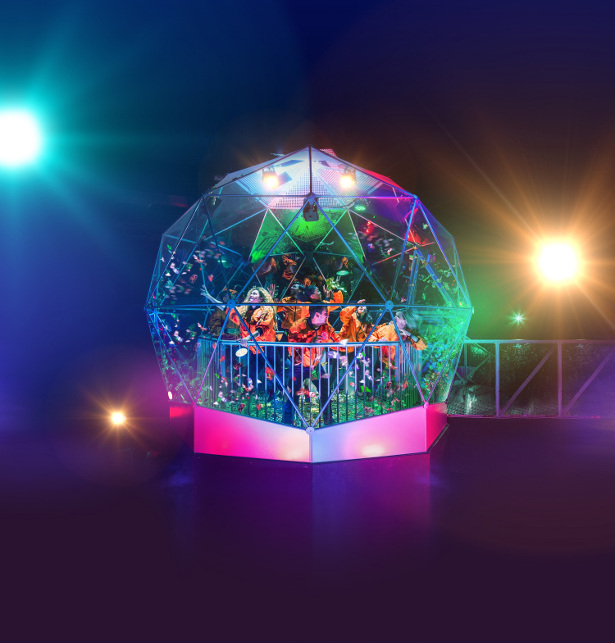 Get the whole family involved as teams of eight are lead around the maze's four themed zones: Aztec, Medieval, Industrial and Futuristic, by a charismatic Maze Master (Tip: Befriending them early on is a wise move if you want to beat Dad and gain their insider knowledge).
Inside each zone are different challenges: skill, physical, mental and mystery for the competitive Dad and it's up to each team captain to decide who takes on which challenge.
Whether your Father loves a bit of Richard Ayoade, you're looking for an antidote to the usual boring voucher or if you know Dad's a sucker for a challenge, then this is the ideal Father's Day gift.
The whole experience is deliciously daft and hilariously funny, not only will Dad be crawling and running, he will be sliding his way around the maze with the ultimate goal of winning crystals to bag a spot on the coveted leader board!
Surprise Dad and book tickets or gift vouchers to the London or Manchester attraction here: https://the-crystal-maze.com
FOR THE MAN WHO LITERALLY HAS EVERYTHING (and no-where to put it!)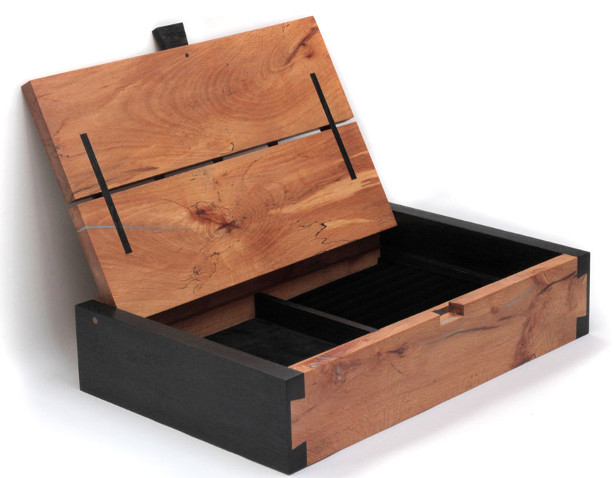 Neil Martin is a Scottish bespoke boxmaker, for all occasions, men's valet, wedding, memory, keepsake, jewellery, ring, dementia…….
His skills lie in having:
§ respect for his materials
§ an unshakeable commitment to working with the timber, and
§ a belief in letting the wood speak for itself
Neil Martin's fresh new direction for contemporary wooden boxes, crafted from sustainably sourced timber. Neil builds boxes that chime perfectly with the 21st century. His boxes are handcrafted predominately from Scottish hardwoods, and lined with materials such as leathers, Harris tweed, tartan or a material of your choice.
Neil's boxes are rare and unique presents that will be treasured for a lifetime.
Simply put, Neil's wooden boxes are built with love, to last forever.
Designed in a fresh, contemporary style, Neil's boxes, whether ready-made or made-to-order, combine originality with longevity.
The Chelsea boot goes formal in fashion revival
Formal boots are set to trend this winter as their revival as a fashion must-have continues to dominate the world.
Chelsea boots in particular – ankle-high boots sporting an elastic gusset or a monk strap – are trending among men and women of all ages, says Barker Footwear designer, Devan Odayan.
Over recent years, Chelsea boots have transformed from a rock-star fashion item to must-have footwear in everyone's closet. They have now evolved into sought after formal and stylish footwear, ideal to wear to work, weddings or other formal occasions.
Odayan says Chelsea boots can be paired with formal, semi-formal or casual outfits.
"They are versatile and stylish and in great demand around the world. And, there are different ways of wearing them such as the pants hanging over the boots, folded up to expose the boot, or tucking pants into the boots."
Odayan says Barker's stylish and comfortable hand-made Chelsea boots for men and women are made with genuine leather and breathable linings, allowing sweat to exit the shoe while the insoles absorb perspiration. Goodyear welted soles ensure long-lasting usage and although popular in winter, Barker Chelsea boots can be worn all year round.
Barker Footwear is available at selected retailers and independent stores countrywide.
New Gold Quarter Sovereign to Commemorate the Queen's Sapphire Coronation Jubilee is a World First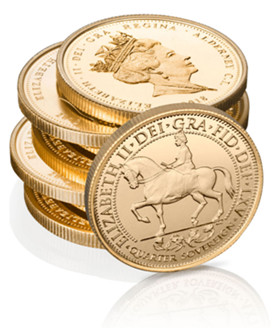 Unique coin celebrates the Queen's own unmatched moment in history as she becomes first monarch to celebrate a Sapphire Coronation Jubilee
With Her Majesty Queen Elizabeth II set to become the first British monarch to reach their Sapphire Coronation Jubilee – celebrating 65 years since she was officially crowned – collectables firm The Bradford Exchange is marking this momentous occasion by releasing a brand new gold sovereign coin, approved by Buckingham Palace. The 2018 Gold Quarter Sovereign features a portrait of the Queen on horseback which fittingly recalls the equestrian portrait used on the first commemorative coin of her reign, the 1953 Coronation Crown, and then on subsequent coins celebrating her Majesty's Jubilees over the decades. However, this is the first time that a portrait of the Queen on horseback has been used on a Gold Quarter Sovereign, making it a world first to mark an historic event.
Stephen Lee, Managing Director at The Bradford Exchange comments, "In an era of Royal 'world firsts', the Queen continues to be the biggest record-breaker of all. Her Sapphire Jubilee is a landmark anniversary that is likely to be the only one of its kind, ever. That's why we wanted to commemorate this event with an exclusive coin that has also never been seen before."
Only 2,018 Gold Quarter Sovereigns are being issued, making this a limited edition coin that is expected to sell out quickly. The coins are 14mm in diameter, made of solid 22-carat gold, produced to brilliant uncirculated quality and are available for purchase for £98 exclusively at www.bradford.co.uk/goldcoin or by calling 0333 003 0019.
The Gold Quarter Sovereign is one of a set of three coins which The Bradford Exchange has released to celebrate this very special Royal Jubilee, including the Enthroned Queen Half Sovereign and Double Effigy Full Sovereign.
Reflecting the equestrian portrait on the 2018 Gold Quarter Sovereign and the Queen's famous love for horses, The Bradford Exchange is donating the full set of coins, worth over £1,500, to The Horse Rangers Association at a ceremony on Thursday 31st May, two days before the Queen's Sapphire Coronation Jubilee. This is a charity which is dedicated to supporting children and young people from all backgrounds and abilities by giving them the opportunity to develop confidence and life skills through learning to ride and care for horses. It also has its own Royal links, with Her Royal Highness Princess Michael of Kent as its patron and with its headquarters within the Royal Mews at Hampton Court.
Jeremy Richardson, Director at The Horse Rangers Association, adds, "We are delighted to be receiving this kind donation from The Bradford Exchange and we will be able to put it to good use! At the age of ninety two the Queen is still a keen horsewoman and this is an inspiration to us all, so it feels appropriate that her commemorative coin will help us to continue our own work of encouraging youngsters to develop and grow as individuals through horse-riding."
About The Bradford Exchange: The Bradford Exchange is the largest and most successful direct response collectables marketing company in the world, operating in 11 countries and with over 16 million customers worldwide. Founded in 1973, the company spent two decades as the world's largest supplier of limited edition collector plates. Since then, its quest to develop exclusive limited edition collectables has expanded to include a diverse range of items. From sculptures and miniature models, to home décor pieces, unique jewellery and coins, The Bradford Exchange has set new standards of excellence across the entire collectables field. For more information visit www.bradford.co.uk.
About The Horse Rangers Association: The Horse Rangers Association is a registered charity based at the Royal Mews, Hampton Court. Founded in 1954, it is dedicated to supporting children and young people from all backgrounds and abilities by giving them the opportunity to develop confidence and life skills through learning to ride and care for horses. It relies on monthly subscriptions from its members for most of its income, supplemented by fundraising and charitable donations. The charity's royal patron is Her Royal Highness Princess Michael of Kent . It receives no grants from central government. For more information, visit www.horserangers.com.
This Father's Day Las Iguanas are treating EVERY dad to a complimentary bottle of Brahma beer when ordering any main course from the A La Carte menu.
With a beer in one hand and some Havana Club and Jerk BBQ pork ribs or Xinxim in the other, papi is guaranteed to be a very happy happy!
And kids dine for free when with a grown-up so no better place to be on 17th June.
For every dad dining Las Iguanas will also donate £1 to Orchid, a charity which helps save men's lives from cancers, including prostate and testicular, and provides support services, education and awareness campaigns.
Roku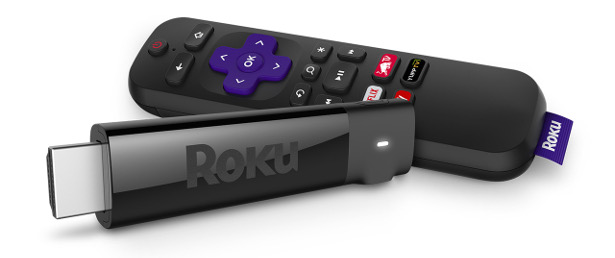 The Roku Express is just £29.99 and the ideal gift for for goggle-box gazing dads who want, desire and demand 4,000+ streaming channels and thousands of movies, boxsets and every single one of the UK's favourite catch-up services and best streaming channels.
What better thing for a dad to do on Father's Day than put their feet up and drown out the sound of the kids with a favourite sports channel, movie or boxset? After all, it's probably the only day of the year dad'll actually get control of the control.
Roku Express
Roku Express with Packaging· Available from Tesco, Currys, ASDA, Sainsbury's, Argos and Amazon UK, retailing at £29.99
· Get easy HD streaming for an incredible price. 4,000+ streaming channels, and has all your favourite services in one place including UKTV, Netflix, Amazon Prime, YouTube, BBC iPlayer, ITV Hub and All 4
· Explore 150,000+ movies and TV episodes across thousands of free or paid channels, including Netflix, You Tube, Amazon Video, NOW TV, BBC iPlayer, and more
· There are no monthly equipment rental fees. It's such a bargain, you can make every TV in your home smart
· Because the players are from Roku, you'll get great features like an easy to use remote, intuitive navigation, and universal search across top channels
· Free mobile app for iOS® or Android™. Send video, music, and photos to your TV
Roku Streaming Stick+
· For fans of ultra-high definition 4K, the award-winning Roku Streaming Stick+ is available on Amazon UK right now at a limited edition special price of £59.00
· The perfect gift for a savvy tech enthusiast, the Roku Streaming Stick +offers 4K streaming and is a portable yet powerful option for those on the move or seeking a player that can be hidden behind the TV
· It comes with a remote control that includes TV power and volume buttons that can control compatible TV models, eliminating the need to use a separate remote for these functions
· Features quad-core processor and exceptional wireless performance (offers up to 4x the wireless range to minimise buffering)
· Great for HD, 4K and 4K HDR up to 60 fps and includes 4K Spotlight, which takes you straight to all of the 4K content available through a variety of channels on the Roku platform
· It also gives you access to 4,000+ streaming channels, and has all your favourite services in one place including Netflix, Amazon Prime, YouTube, BBC iPlayer, ITV Hub and All 4
· Available from: Amazon, retailing at £59.00

SMOKEY SWEET CHICKEN TENDERS
​

Serves 4
Method: Stove
Approx 60 minutes
Ingredients:
500g chicken inner fillets
100g plain flour
1 bottle Jack Daniel's® Smokey Sweet Barbecue Glaze
300g panko breadcrumbs
40g parsley
Zest of 1 lemon
Salt and Pepper
500ml Vegetable Oil for Frying
Prep:
Place the flour, salt and pepper in a bowl.
Pour the Jack Daniel's® Smokey Sweet Barbecue Glaze in a separate bowl.
Place the panko breadcrumbs, lemon zest and chopped parsley in a third bowl.
With clean hands, dip the chicken into the flour and coat evenly, tapping off any excess flour on the side of the bowl.
Dip the floured chicken into the Jack Daniel's® Smokey Sweet Barbecue Glaze, coating the chicken evenly with the glaze.
Dip the chicken into the breadcrumb, lemon zest and chopped parsley mix, coating evenly and tapping off excess crumbs on the side of the bowl.
Place the coated chicken on a plate, cover with cling film and place in the refrigerator to chill for 30 minutes. This helps the crumbs stick to the chicken.
Heat the oil to 160°C. Once the oil is hot, fry the tenders a few at a time until golden brown, placing on kitchen paper to drain.
Serve immediately with a dipping bowl of Jack Daniel's® Smokey Sweet Barbecue Glaze.
SMOKEY SWEET DONUT BURGER
Serves 4
Method: Grill / Oven
Approx 30 minutes
Ingredients:
500g minced beef
8 slices streaky bacon
4 slices burger cheese
Lettuce (optional)
Sliced red onions (optional)
Salt and pepper
1 bottle Jack Daniel's® Smokey Sweet Barbecue Glaze
4 glazed donuts
Prep:
Place the minced beef, salt, pepper and ½ bottle Jack Daniel® Smokey Sweet sauce in a bowl. Using freshly washed hands, mix well and shape into four even sized patties.
Place the patties and bacon on a tray under a preheated grill and cook until crispy.
When the meat has cooked, remove the tray and brush the bacon and the burger patties with the remaining sauce. Place back under the grill for a further two minutes to glaze.
Slice the donuts in half and grill until golden brown.
Assemble the burger by topping one half of the donut with lettuce, followed by sliced red onions, a beef patty, two slices of bacon, cheese and finally the remaining half of the donut.
Serve immediately.
HONEY SESAME AND CHILLI WINGS
​
Serves 4
Method: Oven
Approx 60 minutes
Ingredients:
500g chicken wings
1 bottle Jack Daniel's® Tennessee HoneyTM Barbecue Glaze
30g sesame seeds (toasted)
10g spring onions
1 red chilli
Salt and pepper
Prep:
Preheat oven to 200°C (Fan 180°C).
With clean hands, place the wings in a large bowl and add the Jack Daniel's® Tennessee HoneyTM Barbecue Glaze. Evenly coat the chicken wings and leave to marinade. The wings will take on the flavour of the sauce, the longer they are left to marinade. Overnight is best, but cover with cling film and refrigerate for a minimum of 30 minutes.
Remove the wings from the refrigerator and spread out on a large baking tray so they are not touching. Place in preheated oven and bake for 10 minutes.
Remove the tray, turn the wings and bake for a further 10 minutes.
Whilst the wings are baking, chop the chilli and spring onion.
Once the wings are cooked, they will have a nice golden sticky glaze. Remove them from the oven, sprinkle with chopped chilli, spring onion and toasted sesame seeds.
Serve immediately.
South Devon house for eight with long coastal views
reduced until 6th July now from £195pppw

White Horses, a secluded house for eight above South Sands beach near Salcombe, South Devon with long coastal views has been reduced for a weeks' stay until 6th July. Smartly furnished, its now priced from £195pppw (£1,566 in total) through Helpful Holidays; to book call 01647 434043, www.helpfulholidays.co.uk. Professional catering available and pets welcome.
Ring Video Doorbell 2
Good old Dad, master of the remote, champion of DIY and all-round brilliant bloke – isn't it time he got some recognition? Give your DIY-loving father figure the gift of security, convenience and peace of mind this Father's Day.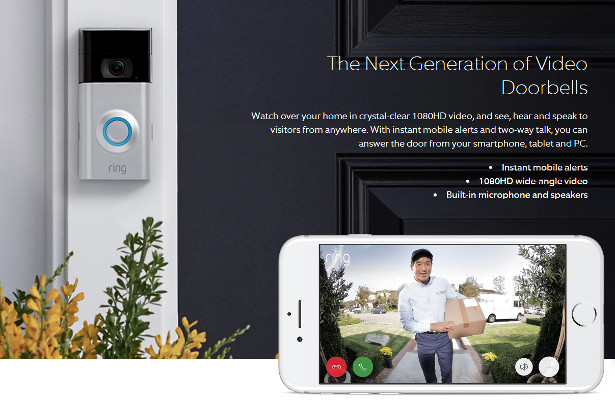 The Ring Video Doorbell 2 helps dad keep the home and family safe whilst managing deliveries when he's not around. For the whole ring of security around the home, there is also the Floodlight Cam – a motion-activated camera with floodlights, a siren alarm and two-way audio, or Spotlight Cam – a battery operated, motion-activated spotlight camera, equipped with a siren alarm and infrared night vision sensors.
Please see below for further information and let me know if you need high res images or would like to try a sample.
Video Doorbell 2
£179 Including VAT – from Ring.com
The Ring Video Doorbell 2 allows dear old dad to watch over his home in crystal-clear 1080 HD video, and see, hear and speak to visitors from anywhere. With instant mobile alerts and two-way talk, let dad protect your home and answer the door from his smartphone, tablet or PC, no matter where he is.
Dad has always made us feel safe and secure. So return the favour with a Ring Video Doorbell 2. Get instant alerts when motion is detected and switch on live-view video and audio to keep an eye on the front door. The Ring Video Doorbell 2 works on any home and includes a quick-release rechargeable battery to charge your doorbell without removing the device.
Floodlight Cam
£249 Including VAT – from Ring.com
For Father's Day, give Dad the same peace of mind that he's always given us with a Ring Floodlight Cam, so he'll always know what's happening on his property. The Floodlight Cam is the world's only motion-activated HD security camera with built-in floodlights, a siren alarm and two way talk.
With its dual sensors providing facial and object detection, the Floodlight Cam has the most advanced motion sensors in home security. A 270° field-of-view enables it to detect motion around corners and monitor all blind spots. With the Ring app, you can flash the lights, sound the alarm and zoom-in to focus on your most important areas.
Spotlight Cam (battery)
£199 Including VAT – from Ring.com
Father figures are incredible — they taught us to ride a bike, looked out for our safety at all times, and they're always there to catch us when we fall. Say thank you with the gift of security.
The Ring Spotlight Cam Battery, a versatile wire-free HD security camera, lets you see, hear and speak to anyone on your property from your phone, tablet or PC. A built-in spotlight gives you crisp video around the clock, and night vision has you covered even with the lights off. For added security, there's a 110-decibel alarm to help dad scare off intruders and keep the family safe.
Liberty Games, the UK's #1 games room retailer.
The Yukon Rugby, a full commercial-quality air hockey table with a rugby theme. It's suitable for amusement arcades and private homes, and would make the ultimate gift for the rugby-loving father with his own games room.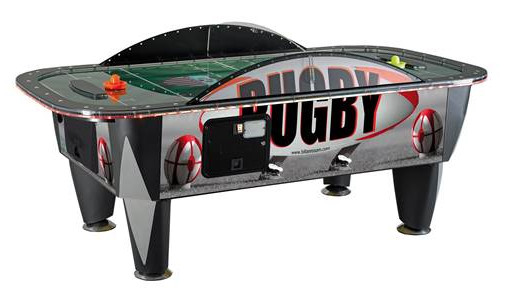 EXPERT TEETHING TIPS from leading dentist, Dr. Konviser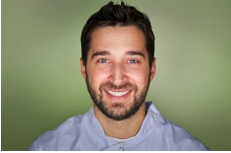 With so much information out there on teething, it can be hard to know how best to manage your little one's teething pain. With this in mind, the award winning teething brand, Matchstick Monkey asked leading dentist, Dr. Saul Konviser* for his expert advice…
Q: What age would you expect teething to start?
A: Most children will start teething around the age of 6 months old, but don't be worried if it's later. There is a real range for children and so it's quite normal for one child to get their first tooth at 6 months and another at maybe 10 months or even later, just be patient.
Q: What is the best pain relief for teething?
There is no 'magic cure' for teething and each child differs. It can be extremely stressful and upsetting for both child and parent alike during the teething process, and the most important thing is to try and make your child as comfortable as possible. Using regular medication such as Calpol or Nurofen in the recommended doses (assuming there are no contraindications especially to Nurofen) is very helpful. There are other alternative homeopathic remedies that some parents find helpful, but this is a personal preference.
Providing a cold pack in a variety of forms is also very helpful to help the child chew and suck on to provide some short-term relief to the gums. There are also certain gels which include anaesthetic that can be placed over the gums and help provide some temporary relief. This is especially useful prior to bedtime to help them fall asleep with no pain.
It is very important to keep the gums around the new teeth clean as they can get quite inflamed as the teeth cut through – and so painful for the child. Using some gauze in salt water to cleanse the area, or a teething toy such as Matchstick Monkey with a teething gel is useful as it also helps to introduce the child to a toothbrush in a fun way. It is important for children to get used to brushing their teeth from the moment that first tooth pops out!
Q: Do children get any other side effects when teething?
It is quite common during teething for children to suffer from excessive saliva production and it looks like they're drooling all the time. This can also result in sores around the mouth if it is not kept clean, especially on their chin where it can dribble and irritate. Cheeks often become very red and the child can also have a very runny tummy. There are instances where children could get a high temperature, and again this should be managed with the appropriate medication and if necessary, always consult your GP.
Q: Does putting pressure on your gums help ease teething pain?
A: Yes, so a fun and child-friendly teether like the Matchstick Monkey is a good way to start this habit from an early age and help them progress onto a normal toothbrush. It also has the added bonus of being soft enough for the children to chew on and help massage the gums during the eruption process.
Read the full feature here for more helpful tips and advice.
Matchstick Monkey Teething Toys are ergonomically designed to reach right to the source of the teething pain with bumps on the back of the head to soothe sore gums. £9.99 from www.matchstickmonkey.com
*Dr. Saul Konviser is a general dentist working at Dawood & Tanner General Dental Practice in Central London. He is also a Trustee of the charity, Dental Wellness Trust, providing oral health education workshops and toothbrushing programmes to schools across South East England, as well as in Cape Town, South Africa.
Heroshelf – Superhero Shelf
www.animicausa.com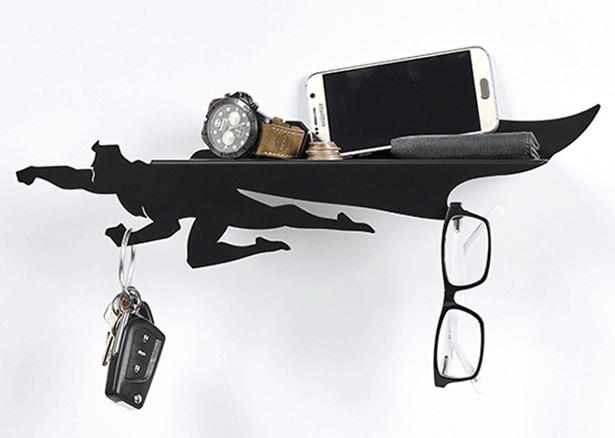 STICK-AMIS
(https://stickamis.com)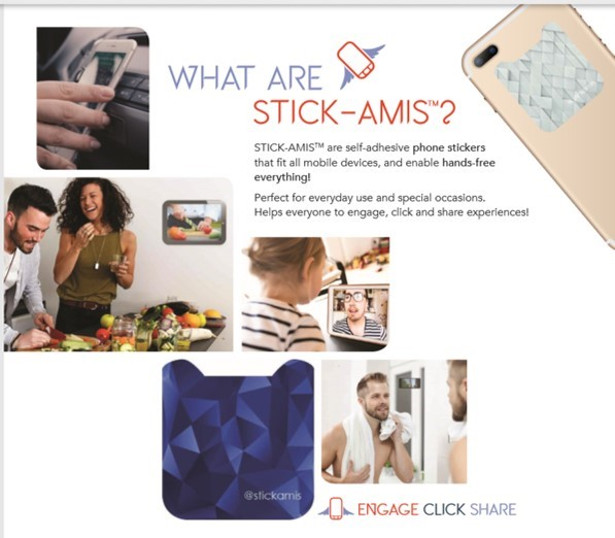 Phone stickers that allow complete hands-free usage of all phones and tablets. It's the ideal Father's Day gift, especially those who love the outdoors, work out and take pictures to share their experiences.
STICK-AMIS are ideal as they help:
-Social Media: STICK-AMIS encourage people to engage, click and share moments as the perfect shot can be taken on the FIRST click! Huge timesaver for Dad not having to take several pictures.
-Perfect Selfies: Enables perfect selfies trying to capture all those great moments. Dad can take a pic of himself working out, at beach, with the kids and share.
-Groups Shots: Now everyone can be in the group shot (entire family and friends); now even Dad is in the picture vs. behind the camera.
-Lightweight: Unlike a selfie-stick or pop-socket, STICK-AMIS are easy to carry as it is attached to Dad's phone. No more having to carry an extra backpack!
-Stand: Makes the perfect stand for your phone. Ideal for airplane and long road trips.
-Phone Holder: Can be attached to dashboard for long road trips; no bulky contraptions or gadgets.
-Enables Space: STICK-AMIS free up much needed counter space as it is primarily placed on the wall or window. Ideal for boats, RVs and planes.
-Video: Ideal for perfect videos and video chats.
-Allowable: Unfortunately, many venues (ex: stadiums) do not allow selfie sticks (potentially hazardous). STICK-AMIS are allowed everywhere at all locations.
-Affordable: STICK-AMIS retail for only $13.00 USD! Forget the necktie, Dad will use his STICK-AMI everyday!
Hoping you agree STICK-AMIS are the perfect Dad's day accessory. I attached a picture of what STICK-AMIS look like as well as some of their functions. H ere is also a link with additional information.
http://www.nbc-2.com/story/38253558/perfect-hands-free-selfies-gets-easier-than-ever-with-stick-amis
Campfire Stories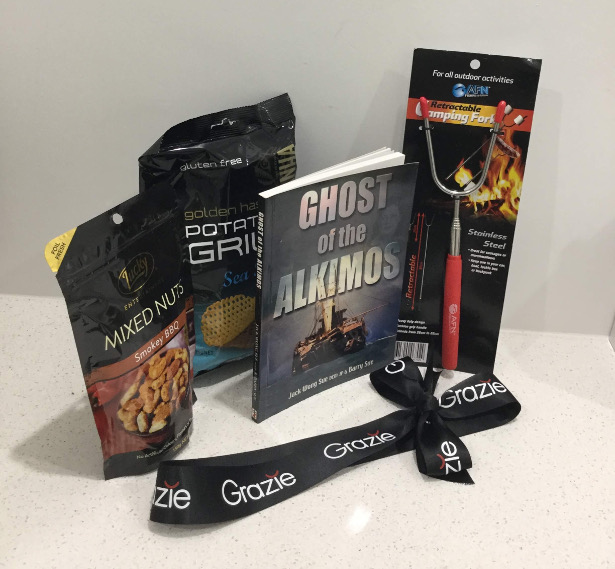 Ghost of the Alkimos book (WA) Stories based on The Alkimos shipwreck
Sea Salt Potato Grills- smokey mixed nuts-retractable Camping fork
RR $80.00
Postage included in Australia
www.grazie.com.au
Argital Mosquito Defence Water is an all-natural Mosquito repellent, containing pure Lemongrass, Peppermint, Geranium, Lavender & Cypress essential oils.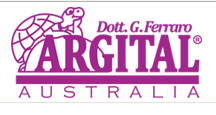 This is for the active and discerning Dad who cares about the environment as much as he cares for his health. Argital Mosquito Defence Water is DEET-free and has no other nasties often found in commercial insect repellents. It also contains Witch Hazel to soothe existing bites & stings too. Safe for children.
Argital Mosquito Defence Water comes in a compact, easy to carry, non-aerosol pump that can be tossed into your backpack, sports bag or in the back of the ute or your boat. Pleasant fragrance, it is an effective repellent against mozzies and other flying insects.
RRP: $19.95
Pump Spray: 90 ml
Available online at www.argit alaustralia.com.au
SNOREBUSTER——— Solves the problem and everyone gets a good night sleep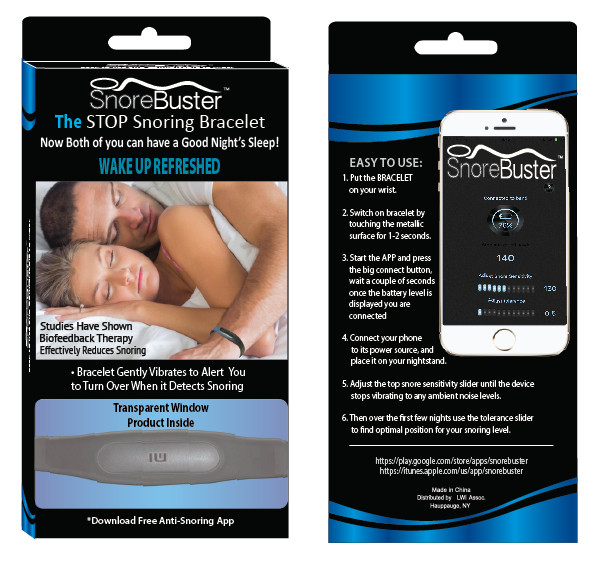 Stop Snoring Wearable
Gently vibrates to alert you to rollover
One Button Operation
Free App available IOS and Android
ADDED VALUE designed to be used all day as a pedometer
Counting steps
Calorie burned
Distance travel
Approx. 70% of all people only snore when they sleep on their back. Moving to you side opens the airway.
Our app detects snoring sounds and sends a message to our wearable making it vibrate
BrewDog have just launched Fanzine, the ultimate subscription for beer fans, and the perfect gift for Father's Day.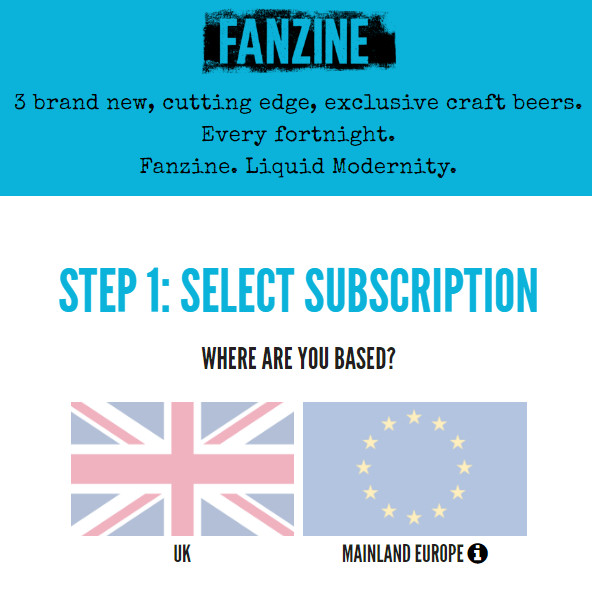 What is it?
Fanzine is a completely new type of beer club. This is for the fans, the dreamers, the die-hards and the geeks.
Just sign up, and we'll deliver 3 brand new exclusive, cutting-edge craft beers, fresh off the canning line, to your door, every fortnight.
All for just £11 including delivery – and you can opt out at any time!
What's the commitment?
You can opt-in or out whenever you want – no annual subscription fees or long‑term commitment, just amazing beer.
What can you expect?
Crazy fresh East & West Coast IPAs, huge Imperial Stouts, single hop pale ales, experimental lagers and fruit‑infused sours.
Subscribe here:
https://www.brewdog.com/fanzine/subscribe
HP Sprocket Plus.
By connecting a smart device to the HP Sprocket App via Bluetooth you can edit and customise photos with emojis, frames and filters of your choosing, before you press print.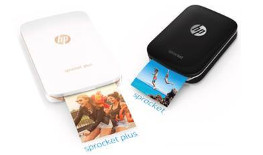 The Sprocket is also the perfect device for helping to create your very own World Cup draw and games. By adding country flags to the photos you choose, friends and families can use the Sprocket print outs to create their very own World Cup draw.
With sticky backing on the photos, it's easy to move the images around as the fixtures come in, making for a fun and very visual syndicate with a large group of people.
Use the Sprocket Plus to get the whole family involved this sporting season! It's ideal for creating World cup party games or just for fun as you host screenings from your home!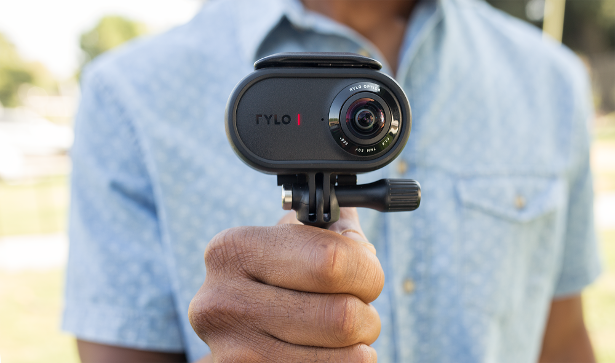 Rylo is a new kind of camera, powered by groundbreaking software that makes it easy for anyone to shoot, edit, and share incredibly smooth, cinematic video. Rylo is the perfect gift for techie dads looking to capture the summer's most exciting moments, from their child's first goal at their soccer game to biking and swimming at the lake. Rylo's innovative 360-degree capabilities and simple in-app editing ensure you won't miss a moment, no matter where you point the camera. Connect Rylo directly to your phone with the sync cable to quickly watch your videos on-the-go or create videos that look professionally edited. Rylo is $499 and available on both iPhone and Android devices. You can purchase Rylo at rylo.com and Amazon — available in the US only. For more information, visit rylo.com.
French Vintage Prints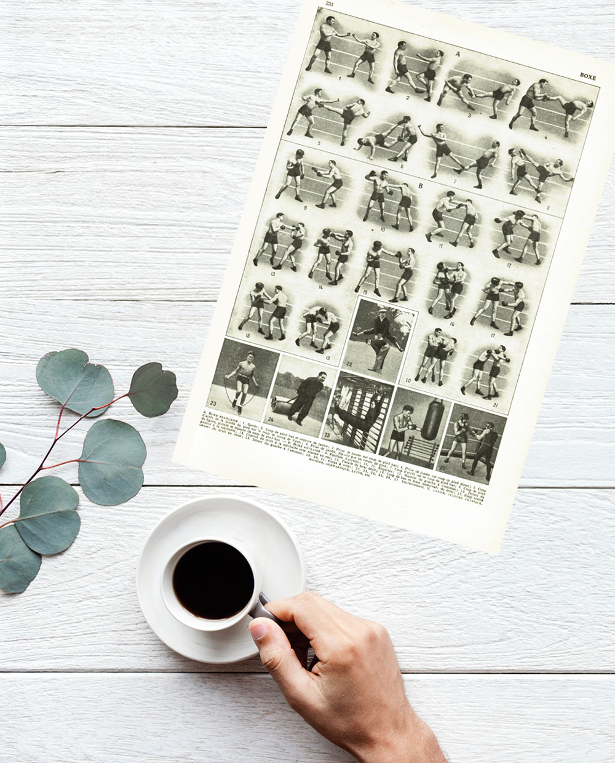 Vintage boxing print
French vintage boxing print from 1948.
View product on company website:https://www.etsy.com/listing/257735682/1948-french-print-vintage-boxing-art?ga_search_query=boxing&ref=shop_items_search_3
Price: £18.95
Company: French Vintage Prints
Telephone number: +41787768061
Stockist information: www.FrenchVintagePrints.Etsy.com
Pocket Power 10K, 15K

Stay charged anywhere with this slim and lightweight power bank (a.k.a. portable charger) that fits in your pocket or bag. 10,000 mAh recharges a smartphone up to 3 times.* A universal USB-A 2.4 amp port delivers up to 5V to quickly and safely charge devices like smartwatches, fitness bands, headphones, speakers, action cameras, and Bluetooth-enabled devices. A 5V 2.0 amp input allows the power bank to recharge quickly between uses.
MSRP: $39.99; $49.99
Colors: Black, Rose Gold, Silver
A Knife in Shining Armour: Forget the neckties and colognes, this Father's Day give dads what they really want – premium steak knives to enjoy with his delicious steaks.
The Culinario Series® Cutlery Steak Knives ($89.95) have sharp, serrated blades that are crafted from German stainless steel and designed for smoothly cutting through meat.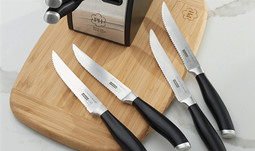 Raise a Glass: For dads who like to relax with a cold brew, give dad a refreshing toast with Princess Heritage® Beer Mugs ($24.95/pair).
Add a layer of luxury to your Father's Day socks whilst supporting the NSPCC
The NSPCC has joined forces with the London Sock Company to bring you the perfect Father's Day gift.
For every pair of luxury socks sold the London Sock Company will donate 10% of the sale to the NSPCC.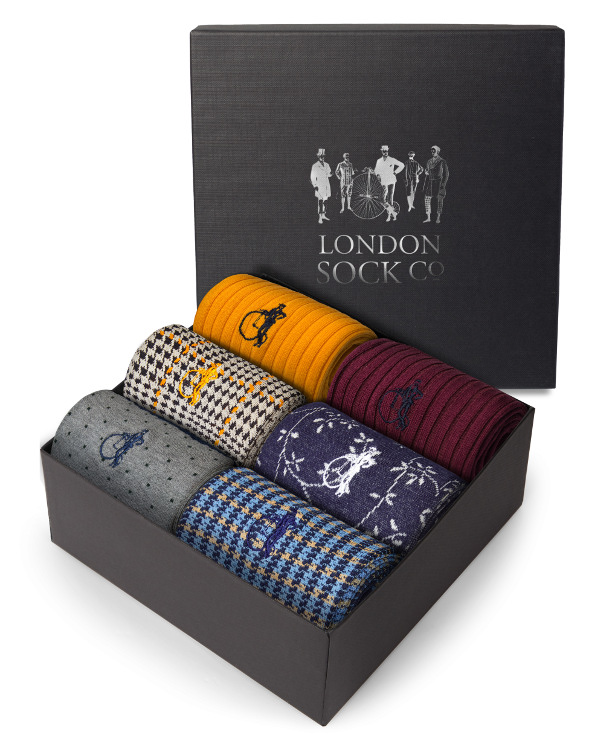 Designed for the modern gentleman, every pair comes with their Sock-Sure guarantee, so if something does go wrong within 12 months of your purchase, London Sock Company will replace them free of charge.
Charlie Porter, Senior Partnerships Manager for the NSPCC, said "We are delighted that London Sock Company has partnered up with the NSPCC. It's a very exciting new brand with amazing products that would make the best Father's Day gifts all whilst raising vital funds for the charity".
Every penny raised will help go towards vital NSPCC services such as the Speak out Stay safe school service. This free service teaches children about different types of abuse and what they can do if they are worried about anything, including speaking to a trusted adult or phoning Childline for support.
Ryan Palmer, Co-founder of London Sock Company, said "We're extremely proud to team up with the UK's leading children's charity.
"Giving back to charitable causes has always been fundamental to the London Sock Company. The NSPCC does great work raising awareness of online safety issues with children and being a predominantly online brand this is a cause close to our heart."
To purchase your ideal Father's Fay socks go to www.londonsockcompany.com and type in promotional code NSPCC at checkout to donate 10% of your sale to the NSPCC.
For more information about the NSPCC visit www.nspcc.org.uk
Utility meets comfort in the new Townie Commute Go!. Electra has taken the best-selling Townie Go! and given it the upgrades needed to ride like the wind without breaking a sweat.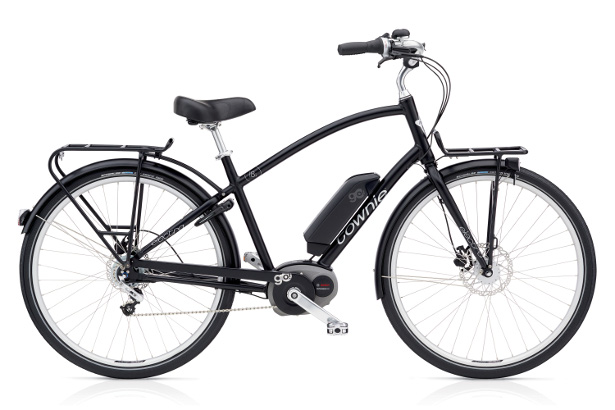 Featuring their patented Flat Foot Technology®, 700c Schwalbe puncture-resistant tires, and swept back handlebars, riders can sit comfortably and upright. This bike is perfect for daily use, especially in hilly areas or for longer distances where more capability is needed. With a variety of color op-tions including Black Satin and Stone Grey in a step-over frame and Black, White and Mineral Blue for the step-thru frame, this e-bike is sure to turn heads. For those who have places to Go!, this is just the bike to get them there. Specifications include:
• Bosch Performance System 250W Mid-frame motor with four modes of support (Eco, Tour, Sport, Turbo), lithium ion battery that lasts for 20-100 miles depending on the mode/terrain, and a maximum assisted speed of 20 miles per hour
• Shimano 8-speed internal gear hub
• Tektro T-290F hydraulic front and rear disc brakes
• 6061-T6 Aluminum frame with Flat Foot Technology®
• Schwalbe Fat Frank 700 X 2.0" tires with Kevlar guard casing for flat tire protection
• Color-matched fenders and chain guard
• Front rack weight capacity 9.1kg (20 lbs) and rear rack weight capacity 25kg (55 lbs)
• ABUS lock integrated into the frame
• Front and rear Dynamo LED lights with internal cable routing for a clean silhouette
Give Dad the Gift of Chill-Time this Father's Day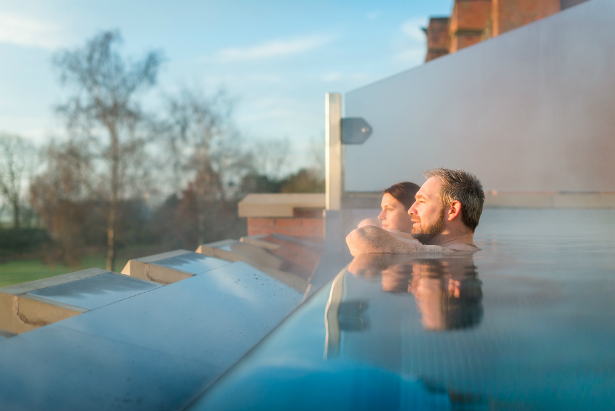 Ragdale Hall Spa in Leicestershire is offering a unique and memorable present for dads this Father's Day – the gift of some serious chill-time.
Dads deserve to be pampered too, so resist the urge to give him another pair of socks or a new power tool and let the experts at Ragdale Hall Spa help you treat him to a relaxing spa day or break for the most unforgettable Father's Day.
The UK's Best Destination Spa* has a range of specially designed spa packages and treatments just for men.
Ragdale Hall's Men's Time Out spa day (9am – 6pm) includes a 50-minute Full Body Massage and 40-minute Soothe and Splash Facial to leave dad feeling and looking revived. The day also includes a three-course buffet lunch and use of all the Spa's facilities including NEW Rooftop Infinity Pool, multi-million-pound Thermal Spa, fully equipped gym, tennis courts, mountain bikes and entry to all fitness sessions.
The Men's Time Out spa day is priced from £188 per person.
Or for some extra brownie points, treat dad to an indulgent three or four night Time For Me package, with treatments included that are designed to relax and refresh – a Hand Maintenance Treatment, Body Massage, Soothe and Splash Facial and Dry Floatation Therapy. On this break you can enjoy full use of the spa's extensive facilities and all meals are also taken care of, with three-courses for lunch and dinner – and he can even opt to enjoy breakfast in bed.
The three-night Time For Me break is priced from £561 per person.
The Spa's wide range of head-to-toe Men's spa treatments can be added in to his day or stay, and include everything from high tech anti-ageing treatments to holistic therapies.
If you'd like to let dad choose his own spa day or spa break, then a Ragdale Hall gift voucher will definitely brighten his day on Sunday 17th June 2018. Vouchers are priced from just £25 and are valid for a whole year.
For more information or to book call 01664 433000; for gift vouchers visit www.ragdalehall.co.uk or call 01664 434831.
Patria Launches British Heirloom Father's Day Sweatshirt and T-shirt
British Made Men's Luxury Brand Salutes Fathers With Charitable Gifts Benefitting Veterans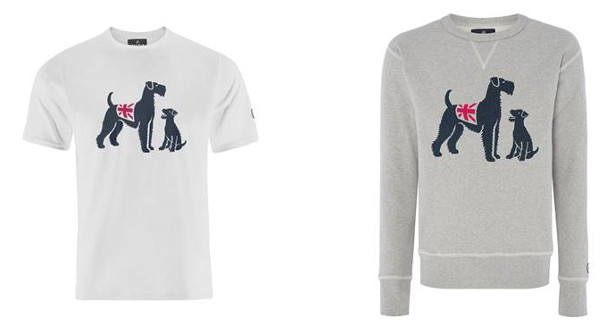 1st June 2018, United Kingdom: British luxury menswear brand Patria has today launched the UK's most durable sweatshirt and t-shirt designed exclusively for Father's Day. The range is available to buy from 1st June 2018 from www.PatriaGB.com.
Featuring Patria's logo Jack, an Airedale Terrier famed for crawling two miles through no-man's land to deliver a message that rescued a battalion during World War One, and his pup, the sweatshirt and t-shirt are designed and manufactured in the UK using only the best fabrics.
10% of profits go to the three leading charities benefitting veterans: ABF The Soldiers' Charity, The Royal Marines Royal Navy Charity and the RAF Benevolent Fund.
Pat_Jack&Pup_Tee
Patria_Jack&Pup_Sweat
Patria "Jack & Pup" T-Shirt
Stockist: www.patriagb.com
Price: £40
This Father's Day t-shirt features Patria's logo Jack and his pup.
10% of profits go to the three leading charities benefitting veterans: ABF The Soldiers' Charity, The Royal Marines Royal Navy Charity and the RAF Benevolent Fund.
Patria's t-shirts are made in collaboration with English Fine Cottons (EFC), which in 2016 opened the first new cotton mill in the UK in 60 years. EFC uses star supima cotton, which is considered the finest available, with high lustre and unrivalled softness.
Patria "Jack & Pup" Sweatshirt
Stockist: www.patriagb.com
Price: £99
This Father's Day sweatshirt features Patria's logo Jack and his pup.
10% of profits go to the three leading charities benefitting veterans: ABF The Soldiers' Charity, The Royal Marines Royal Navy Charity and the RAF Benevolent Fund.
Patria's sweatshirts are made from 100% organic pima cotton grown in the USA, which is softer and more durable than other types of cotton. This thread is woven in the UK into 550 grams per square metre (gsm) loopback fleece – some 80% heavier than typical competitors. This unique fleece has unmatched quality, heft and durability. Each jersey goes through more than 30 manufacturing and inspection steps, and the finishing is by hand.
Patria was founded to support the British armed forces community. It gives 10% of its profits to the three leading single charities benefitting veterans: ABF The Soldiers' Charity, The Royal Marines Royal Navy Charity and the RAF Benevolent Fund.
Richard Thackray, founder of Patria, said: "We and our customers think we've built the UK's most durable sweatshirt and t-shirt. A hundred per cent British made, Patria uses the best materials and best construction.
"The result for both our sweatshirt and t-shirt is the softest, most luxurious and best made product available anywhere today. It's fitting we've launched a new range of heirloom pieces for Father's Day, celebrating the dedication and commitment of dads' everywhere."
June special safari package at Tau in the Madikwe Reserve
Superb special package at less 15% for June 2018 at Tau Game Lodge

The spectacle of myriad game at the large Tau waterhole, which is visible from all room and hospitality decks, proves highly addictive at this malaria-free 5-star lodge.
The new Reception, Lounge, Dining Room, leisure decks, Bar, Boma and two pools, of which one is an infinity design, make for contemporary out of Africa safari heaven.
The lodge is enclosed within the reserve, resulting in the humans being subtly fenced in, while game, including several crocodiles, roam free, including the prolific bird life.
Dinner is a convivial experience, hosted in the Boma, or Restaurant or Dining Deck, depending on the weather.
The safari rangers have respect for the bush by allowing the creatures of the wild their space. Within minutes, you'll be photographing members of the Big Five, from aged bull elephants, delicately foraging and breakfasting on new green flora, to white rhino and their young.
The early morning game drive is spectacular, offering magical light for photography, with a pit stop for Amarula coffee and delicious buttermilk rusks. Afternoon game drives include dazzling African sunsets with your favourite tipple in hand before returning to the lodge for dinner.
It is not unusual to come across some young lion acting kittenish in the sun, before sniffing the air and looking regal, peering into the distance, where there could well be some wildebeest or appetising antelope upwind.
The Tau Cubz Club, Tau Spa Oasis and Tau Conference Centre make this an ideal destination for romantic, family, leisure as well as corporate travel.
Tau Game Lodge opened its 5-star safari doors in 1995 and offers 30 rooms, from Standard to Luxury to Family Suites. A mere 4.5 hours' drive from Johannesburg, the lodge borders Botswana.
Winter 2018 special online booking package, valid for June 2018:
R3,065 per person sharing per night – R3,679 single.
*Excluded in the above packages:
Any drinks, curios, telephone, spa treatments.
Bed levies
Rhino Conservation levies
Park Entrance Fees
+27-(0)11-466 8715/17 – taugame@mweb.co.za – www.taugamelodge.co.za