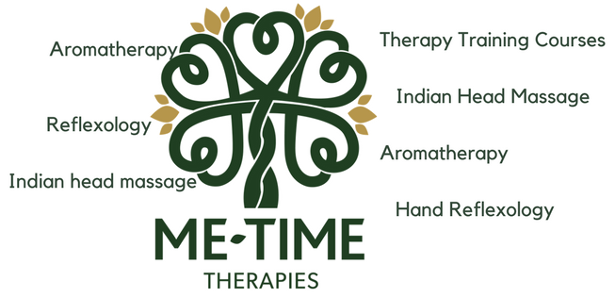 The following 4 beauty and care products are all eligible for Amazon Prime.
Make Your Own Body Butter & Lip Balm kit
Make your Own Body Butter&Lip Balm Kit/Gift Set (vegan, ethical, natural ingredients for skincare)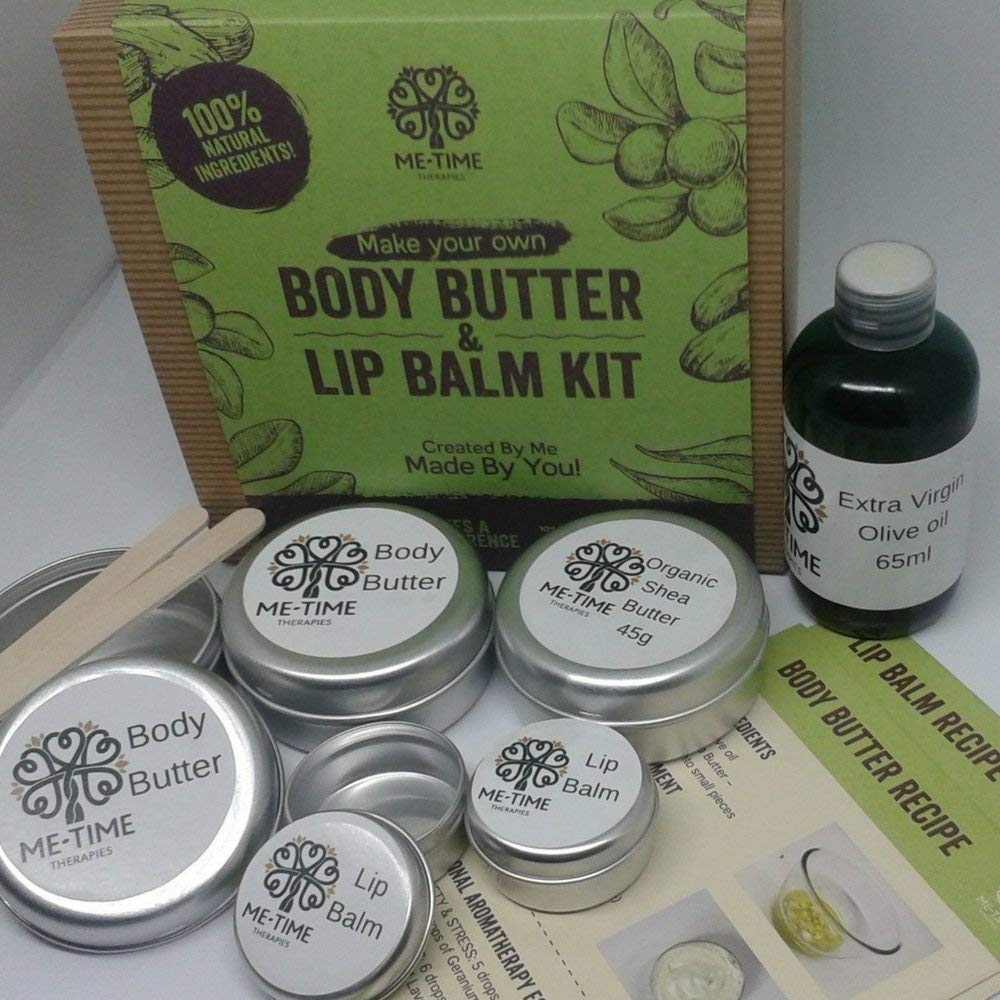 Learn how to make your own Lip Balms and also Body Butters with 100% natural ingredients – nut allergy free /chemical free/no mineral or palm oils
Suitable for Vegan gifts/ vegan skincare as no beeswax is used to make your Lip Balms or Body Butters
Ethical – You can reuse/recycle the box, bottle and tins so you are cutting down on plastic wastage
Craft gift – fun activity for you to with a girl/teenager. You can both enjoy using the natural Lip Balms & Body Butters
Easy to make – Step by step instructions- inc. recipe cards and video tutorials for you
https://www.amazon.co.uk/Butter-ethical-natural-ingredients-skincare/dp/B077K9WLJG/ref=sr_1_6_a_it?ie=UTF8&qid=1530623594&sr=8-6&keywords=me+time+therapies
Relaxing Massage Balm/Reflexology Balm(Aromatherapy oils – Lavender, Bergamot & Geranium)
Relaxing Massage Balm/Reflexology Balm(Aromatherapy oils – Lavender, Bergamot & Geranium) 100g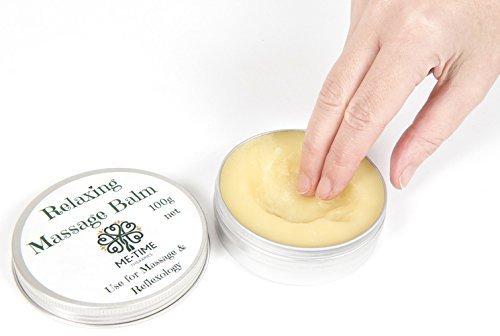 Suitable for Body Massage, Reflexology treatments and massaging neck & shoulders during an Indian Head Massage treatment
Suitable as a Body Moisturiser or Hand Cream as the balm will nourish and moisturise your skin
Economical – use less Massage Balm than a Massage lotion or Massage oil for a Massage or Reflexology treatment
100% natural ingredients and contains Vitamin A, Vitamin B1, Vitamin B2, Vitamin B6, Vitamin C, Vitamin D, Vitamin E
Blended for you – ideal if unsure how to blend Aromatherapy oils or you do not wish to buy Aromatherapy oils
https://www.amazon.co.uk/Relaxing-Massage-Balm-Reflexology-Aromatherapy/dp/B0793RBBFV/ref=sr_1_1_a_it?ie=UTF8&qid=1530623594&sr=8-1&keywords=me+time+therapies
Massage Balm/Reflexology Balm (Gender Neutral scent – Bergamot, Lemon, Grapefruit & Orange)
Massage Balm/Reflexology Balm (Gender Neutral scent – Bergamot, Lemon, Grapefruit & Orange) 100g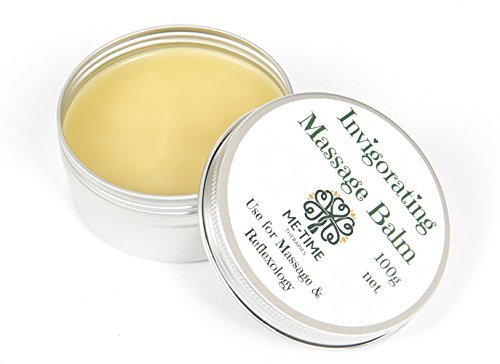 Suitable for Body Massage, Reflexology treatments and massaging neck & shoulders during an Indian Head Massage treatment
Suitable as a Body Moisturiser or Hand Cream as the balm will nourish and moisturise dry skin
Liked by Physiotherapists and Sport Massage Therapists as the balm has a suitable grip to allow for manipulation of soft tissue and fascia
Economical – use less Massage Balm than a Massage lotion or Massage oil for a Massage or Reflexology treatment
Blended for you – ideal if unsure how to blend Aromatherapy oils or you do not wish to buy Aromatherapy oils
https://www.amazon.co.uk/Massage-Reflexology-Gender-Neutral-scent/dp/B0793RKC31/ref=sr_1_5_a_it?ie=UTF8&qid=1530623594&sr=8-5&keywords=me+time+therapies
Vegan Body Butter for dry skin as contains Organic Shea Butter & Organic Cocoa Butter.
Vegan Body Butter for dry skin as contains Organic Shea Butter & Organic Cocoa Butter. Handmade with 100% natural ingredients & Aromatherapy oils. Suitable for both male, female & children as scent is gender neutral. 100g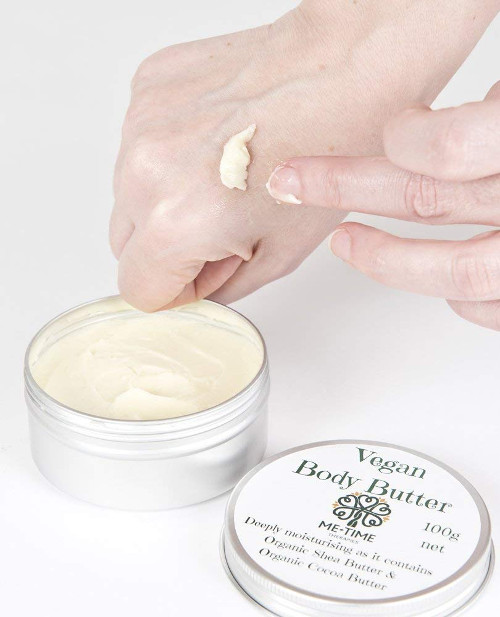 100% natural ingredients – nut allergy free (no Almond oil used), petrochemicals free, no mineral or palm oils used to make the Vegan Body Butter. Safe to use on Sensitive skin.
Suitable as a Body Moisturiser and as a Hand Cream as the Vegan Body Butter will deeply nourish and moisturise your skin especially dry or sun damaged or sore or rough skin.
Suitable for a Male or Female Vegan gift/ vegan skincare as no beeswax or animal products used to make the Vegan Body Butter or nor it is tested on animals.
Economical as the Gender-Neutral Citrus fragrance (Bergamot, Grapefruit and Lemon ) will be popular with the whole family so you will be cutting down on buying both male and female fragrance body lotions.
Organic Shea Butter & Organic Cocoa Butter are blended with Sunflower oil & Olive oil so the Vegan Body Butter will melt in contact with the skin. NO Coconut oil used as the smell can be overpowering
https://www.amazon.co.uk/contains-Handmade-ingredients-Aromatherapy-Suitable/dp/B07CM8T7DC/ref=sr_1_2_a_it?ie=UTF8&qid=1530623594&sr=8-2&keywords=me+time+therapies
Based in Musselburgh, East Lothian, Me-Time Time Therapies offers the following Complementary Therapies and Therapy Training Courses:
REFLEXOLOGY: Reflexology is a brilliant therapy in that it brings the body back into balance. As I am working on the Reflexology points on your feet, I can pick up where the stress symptoms, anxiety and tension are being held in your body. Once I determine this, I will focus the remainder of the Reflexology therapy on this area e.g. on a Reflexology chart, the stomach reflex is found under the ball of the left foot. I would spend longer here if suffering stomach pain or for anxiety.
INDIAN HEAD MASSAGE: Indian head massage is a popular therapy as you remain fully clothed and sit on a chair whilst receiving the massage. Indian head massage is an ideal therapy if you are new to receiving massage therapy. You will be amazed how relaxed you can become sitting on a chair whilst you receive a head massage.
I have seen an increase with clients who are unable to switch their mind off due to the demands of their job. By focusing on the head massage, it helps calm your mind thus resulting reducing your stress and anxiety.
AROMATHERAPY MASSAGE: Aromatherapy massage is an ideal therapy for you if looking for a relaxing massage which will bring calmness to your body and mind. The Aromatherapy massage is tailored to your needs so additional time can be spent on a pain in your shoulder if that is the problem area for you. I will then blend Aromatherapy oils to help you achieve this. For stress and anxiety: A popular Aromatherapy blend is Bergamot, Geranium and Lavender. For shoulder pain: A popular blend is Lavender, Marjoram and Juniper Berry.
All these holistic therapies help with Stress, Anxiety, Backache, Neck & Shoulder pain, Sciatica, Digestive problems such as IBS, Sleep, Fatigue, Headaches and Migraines.
Short Therapy Trainingcourses/workshops are also on offer throughout the year –
2-day Indian head massage
1-day Aromatherapy – how to Blend and Use Essential oils safely
1-day Make Your Own Aromatherapy Skin Care Products
1-day Hand Reflexology
Made for babies, toddlers, and up: tired of battling unruly hair that sticks up, shoots out, or just doesn't stay put?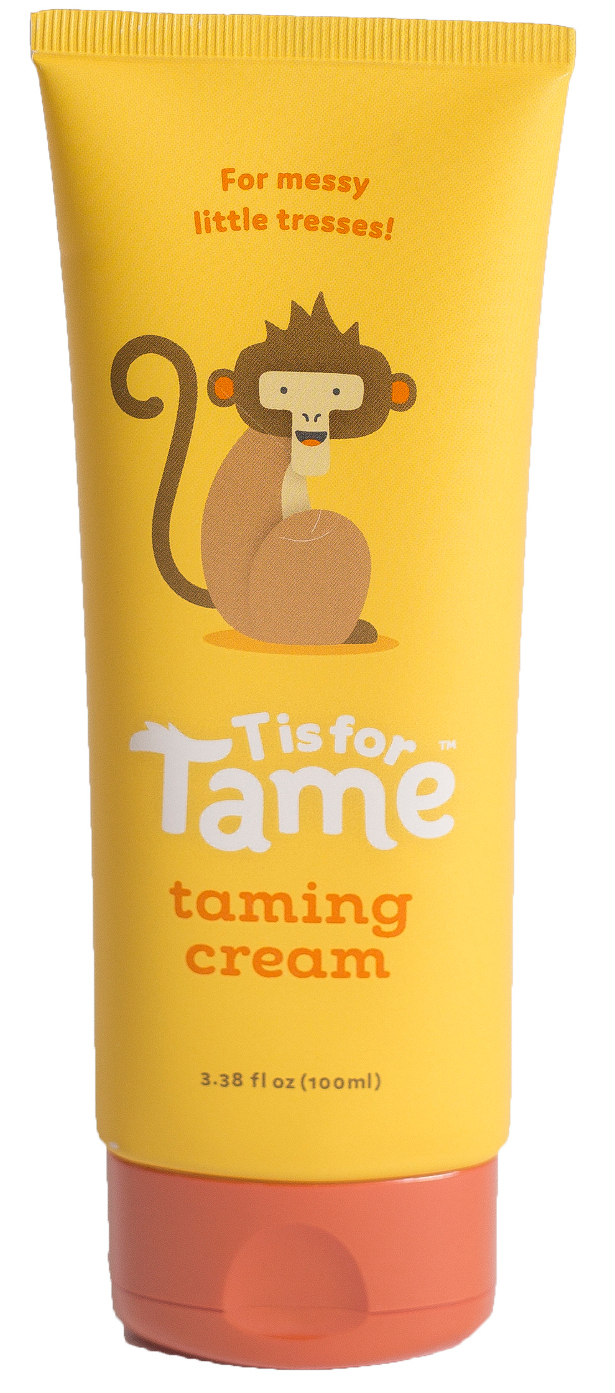 Our taming cream is specially formulated here in the USA for delicate baby and toddler hair: a natural, gentle, and effective way to calm messy tresses. It contains natural and organic ingredients like coconut and jojoba oils, to gently hold hair in place without chemicals or harsh ingredients.
And best of all? Our taming cream leaves no sticky, stiff or greasy feeling. With a light vanilla scent, hair is left silky soft and always selfie-ready..
No harsh ingredients. No parabens. No dyes. No phthalates. No sulfates. No chemicals. No animal testing.
Mom Bomb Bath Bombs are not only made with superior ingredients like Argan Oil, known for it's anti aging and moisturizing properties, but they are organic, vegan, and cruelty free.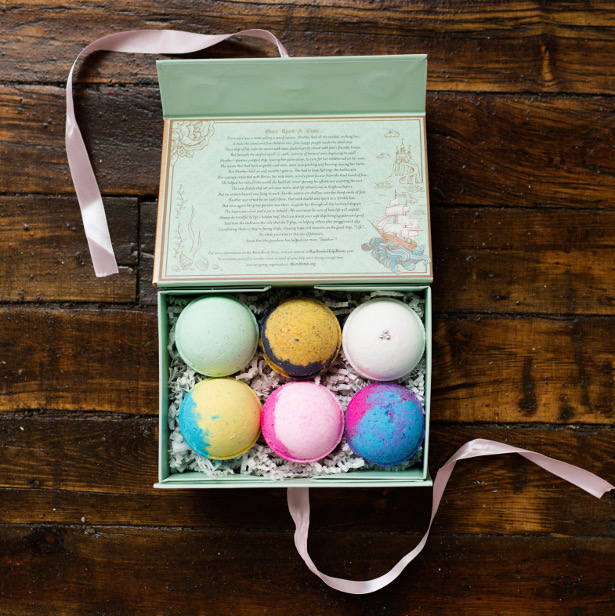 $5 of each box goes to help a mother in need. You can read about the services provided at MomBomb.org and view our prime special on Amazon or by visiting the site BuyBombsHelpMoms.com
BuyBombsHelpMoms.com
MomBomb.org
The Amerigo Milano flat satin mules are backless slippers with textile and rubber sole and a blue satin upper with pointed toe. Comfortable handcrafted summer slip-ons for women with a casual style.
www.amerigomilano.com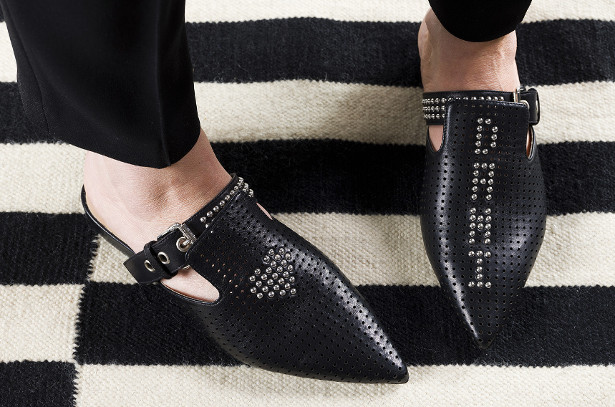 Fashion accessory of the year and the quintessential of feminine color: Love Rose Petal are luxury women's pink slippers made from soft, fine velvet. The upper features the word Love embroidered on top of the front part, where the letter "o" is replaced by a tiny brooch with red and diamond-like inserts. The whole single slipper is individually hand sewn by a skilled shoemaker, who is also in charge of cutting the velvet upper, the layers of the sole and the rubber outsole which allows you to use the loafers indoor and outdoor. The lining is made from Made in Italy haute couture fabric in a powder pink and white striped pattern. Comfort and style are key when it comes to women's footwear, and these velvet pink slippers brilliantly do the job offering gorgeous handcrafted accessories made for you to stand out from the crowd
Adult Coloring Book Variety Themes #1: Stress Relief Activity (Volume 1)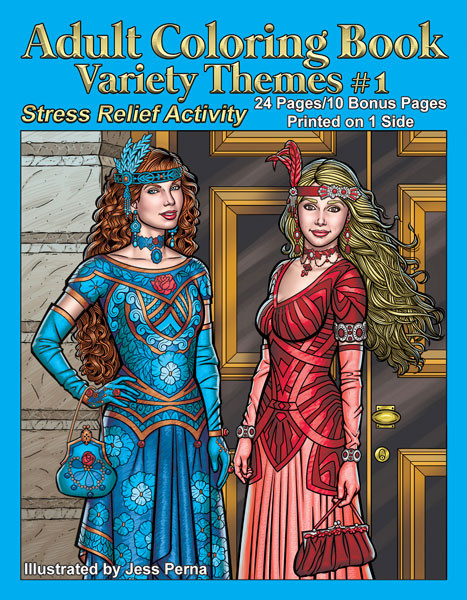 On :- https://www.amazon.com/Adult-Coloring-Book-Variety-Themes/dp/0997438215/ref=sr_1_1?ie=UTF8&qid=1530656067&sr=8-1&keywords=jess+perna
From the creator of the acclaimed Adult Coloring Book Variety Posters #1 (12″ x 18″) comes an adaptation in a smaller 8 ½" x 11″ size book by popular demand. Twenty-four different themes plus ten bonus pages (and a few surprises). It is printed on one side on bright, white paper. There are different themes on every page keep it interesting for you!The poster pages have not been shrunk, but instead include portions of same well-loved themes:1- The Fairies live in a mushroom house with a waterwheel. They wondered who lived in the mountain castle.2- Vintage Gas Station in a cactus desert on Route 66 in 1950's.3- Mother and Baby Animal Farm humans, horses, pigs and turtles adult coloring poster to use as tribute for a Mother's Day Gift.4- Bride Hair Style with flowers and bows for a shower gift idea. Frame for a great gift idea.5- Victorian Fan decorated with roses and butterflies.6- 1800's Romantic Couple European Street Scene features a lonely flower seller watching as the lovers stroll past. The man is carrying a mandolin. There ground has paving stones lending an authentic feel to the poster.7- Wilderness Animals poster of deer, butterfly, beaver and a log cabin in the background.8- Cactus Desert with Prairie Dog poster. The prairie dog is wearing a stylish hat while retrieving his mail. There is a lantern hanging from the cactus and a hole going to the prairie dog's home.9- Japanese Geisha in Garden with a footbridge and pagoda in the background. There is a stone lion ornament and a coy pond.10- African Jungle Animals poster featuring a giraffe, elephant family, tiger mother and cub climbing a tree, hippo and a water buffalo. Jungle birds, trees and a river complete the scene.11- Vintage Children's Toy Room poster with boys riding a rocking horse, little girl coloring in a book on the floor, tea tray set on a play table and a model airplane. The various other toys are a world globe, sewing machine, robot, rocket ship, toy train set, blocks, spinning top, stuffed animals and a telescope. There is a big dog lying peacefully on the floor.12- Superhero Artist flying with a paint brush in hand and a quiver of various art implements. The poster background is a artist palette with paints.13- Venice Canal buildings complete with gondola and boatman rowing to the dock. There is a bridge over the canal and street lamps.14- Little Girl Dressed in Flowers skipping in front of her pumpkin house. In the background is an apple house. This is a fun fantasy scene and the perfect poster to color for a little girl's bedroom.15- China Scenes consisting of a pagoda and mountain background in one scene and a dragon river boat in another. It would make a great living room wall hanging.16- Long Haired Woman with vintage jewelry and rose flowers in her hair. She has a jeweled head band and a choker on her neck.
NEW FREE FROM SOY SAUCE ALTERNATIVE FROM COCOFINA IS HERE!


The latest research from global market intelligence agency Mintel suggests the free-from market is forecast to grow by 13% (from £470 million in 2015 to £531 million in 2016). This figure could reach £673 million by 2020 as a rise in product innovation is also contributing to this market growth. A third of consumers in the UK have either bought or eaten free-from products in the last six months as a result of the growing availability of these products in mainstream retail channels.
Coconut experts Cocofina are staying one step ahead with the launch of a new Coconut Amino. This soy sauce alternative only contains the highest quality ingredients: coconut vinegar, coconut nectar, coconut sugar, salt, garlic and onion and is 100% certified organic by the UK Soil Association.
As a soy free condiment, coconut amino is perfectly suitable for those that have a gluten intolerance. In some farming practices soy beans are commonly grown in rotation with wheat crops and are subjected to gluten crosscontamination, so there is always a risk. Similarly, 80% of soy beans produced in the world are GMOs (Genetically Modified Organisms) and this climbs to 93% in the US1. Cocofina coconut amino is also vegetarian and vegan friendly.
The amino composition includes coconut nectar and sugar, both of which have a lower GI (Glycaemic Index) than other sweeteners (35 compared to 68 for regular sugar). High GI sweeteners are quickly absorbed by the body and trigger a rapid rise in blood sugar levels, whereas those with a lower GI are absorbed more slowly and result in a steady rise in blood sugar and insulin levels.
Coconut amino contains 75% less sodium than traditional soy sauces. Eating high-in-sodium food reduces the ability of our kidneys to remove water and results in higher blood pressure. Consequently, substituting soy sauce for coconut amino in your daily diet has clear benefits, compliments a healthy lifestyle and still brings real flavour to your recipes.
Available from Wholefoods, As Nature Intended, Revital, Holland and Barrett, www.cocofina.com and all leading independent health food stores.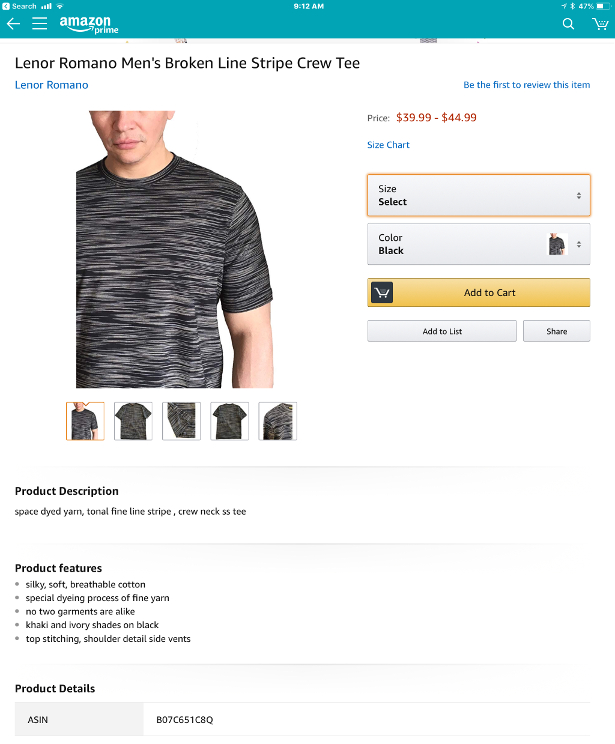 Kinder Perfect is the ultimate party game for anyone with kids! Under $25. Think Cards Against Humanity for parents.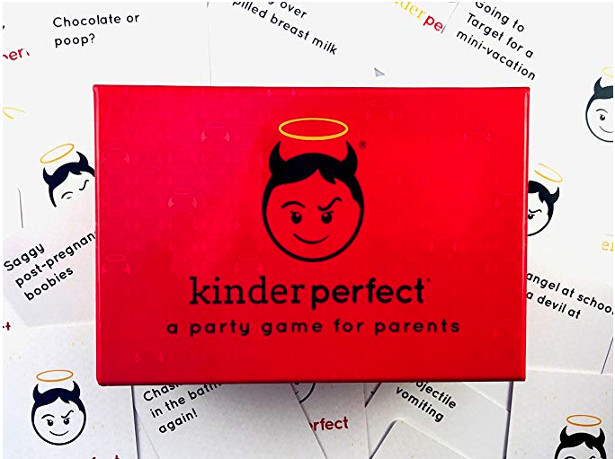 365 Days of Happiness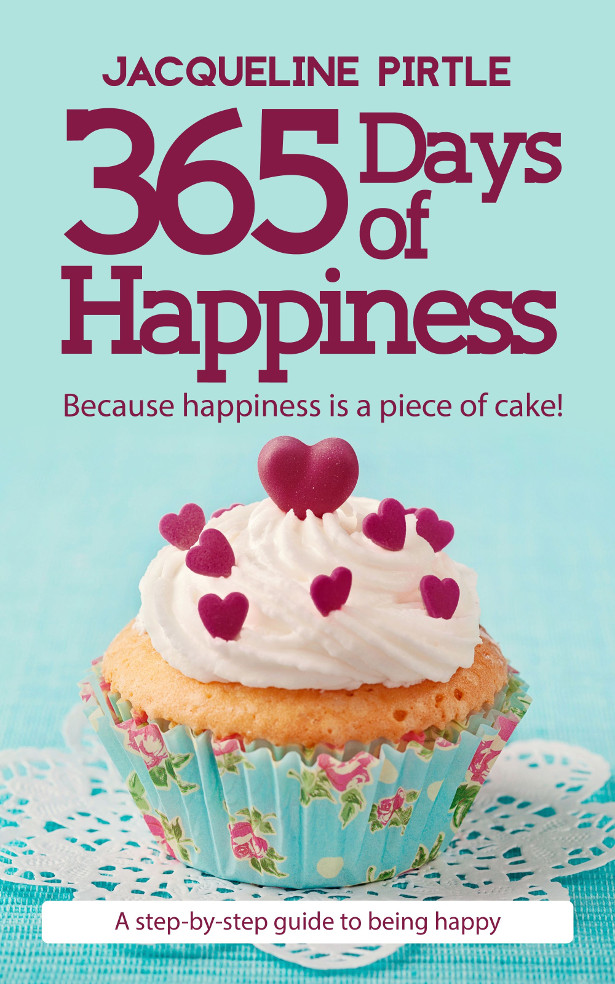 www.freakyhealer.com
Do you have fun with your own life? How often do you really pay attention and choose things to improve your day? In 365 Days of Happiness, author, energy healer, and mindfulness teacher Jacqueline Pirtle has created daily inspirations that help you mindfully work towards living a more vivid experience of daily happiness. Showing that you can put in work to change your life while having fun, the practices are full of whimsy and delight. Through light, bubbly, cheerful passages, each day teaches you to find happiness, use those sour lemons, and shift yourself into a "high for life" frequency where you can reach happiness anywhere at any time.
Jacqueline Pirtle a.k.a FreakyHealer has been leading life-changing workshops, talks, and private sessions since 2006. Her passion for "sprinkling happiness" and being "high for life" shines through in all of her work as an energy healer and mindfulness teacher. She was born in Switzerland, but has lived everywhere. She now makes her home in the United States with her wonderful husband, amazing kids, and sweet cats, and can often be found having a little chat with a falling leaf, or indulging in a cupcake at her favorite bakery.
Alegra Loewenstein
Best-selling Author of Emotional Eating Detox & Body Wisdom Journal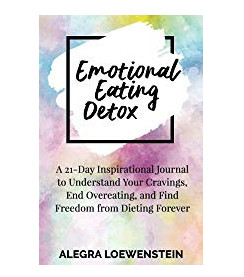 www.AlegraLoewenstein.com
PRIME DAY DISCOUNTS
Emotional Eating Detox: A 21-Day Inspirational Journal to Understand Your Cravings, End Overeating, and Find Freedom From Dieting Forever
Regularly $9.99, price lowered to $7.99 for Prime Day
Body Wisdom Journal: 40 Days to Heal and Listen to Your Body's Intuition
Regularly $14.99, price lowered to $9.99 for Prime Day
Adaptive Sound Technologies Inc.: 'LectroFan
Neutralize unwanted noises with 20 different digital sounds and precise volume control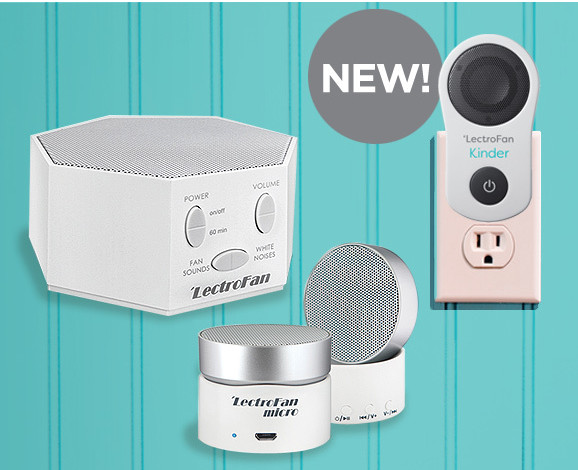 20 unique digital sounds (10 fan sounds and 10 white noises) to accommodate for any environment
20dB louder than competing machines to mask even the most disruptive environments
Precise volume control (1dB increment control for 10x quieter-10x louder than fan machines
Small, sleek and stylish functional design
Effectively blocks out noisy neighbors; drowns out snoring; reduces tinnitus ringing or hissing; sound proofs rooms for studying, reading or sleeping during the day; and limits startling noises that causes pet anxiety or wakes children
Sleep timer can be set for gentle turn off in 30, 60, 90 or 120 minutes, or left on all night
Upward-facing speaker for full-room sound
Features power USB source, AC adapter and travel case for easy use at home or traveling
Available at:soundofsleep.com,amazon.com, walmart.com, sears.com, target.com and bestbuy.com
MSRP: $49.95
Website: soundofsleep.com
Adaptive Sound Technologies Inc.: 'LectroFan Kinder
Plug-in sound and light machine designed to create a soothing environment for newborns and young children
Features 75 white noise, fan sounds, nature sounds and lullabies, as well as a nightlight to create a sleep-inducing environment
Uses naturally recorded sounds that constantly evolve and never repeat for a real-world sound experience
Utilizes the free iOS or Android smartphone app to minimize disturbances by controlling the sounds, volume, night light color and brightness from anywhere in the home
Compact size designed to fit any nursery or bedroom décor
Plugs directly into a wall outlet without an additional cord for safety purposes
Available at:soundofsleep.com,amazon.com
MSRP: $59.95
Website:soundofsleep.com
FEATURE: Amazon Prime Day is 16th July! All over Amazon Prime has amazing discounts!
Rowkin wireless earbuds, will have several products on sale during Prime Day and Prime Countdown Week.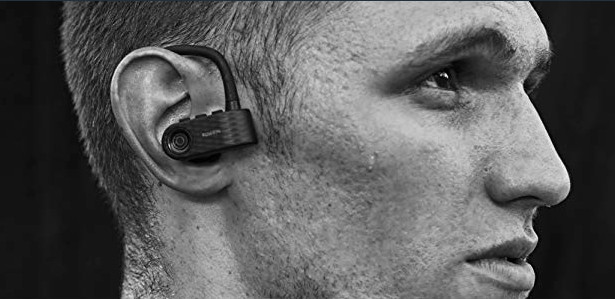 1. Prime Day:
Bit Stereo -$67.49 7/16 (4:10PM-10:10PM)
Bit Charge Stereo-$74.00 7/17 (8:15AM-2:15PM)
2. Prime Countdown Week:
Micro – $67.49 7/9 (10:55AM-4:55PM)
Bit Charge Stereo-$74.00 7/10 (2:25AM-8:25AM)
Bit Stereo with Earhooks – $79.99 7/11 (7:25AM-1:25PM)
Bit Stereo – $67.49 7/12 (12:05AM-6:05AM)
Surge with Case – $63.99 7/12 (6:25AM-12:25PM)
3. Post Prime Day:
Bit Stereo with Earhooks – $79.99 7/18 (1:50AM-7:50AM)
Surge Charge – $79.99 7/20 (10:40AM-4:40PM)
Surge with Case – $63.99 7/20 (2:00PM-8:00PM)
Micro – $67.49 7/21 (12:15PM-6:15PM)
Furbo the smart dog camera will be on sale with a whopping 44% discount in honor of the holiday.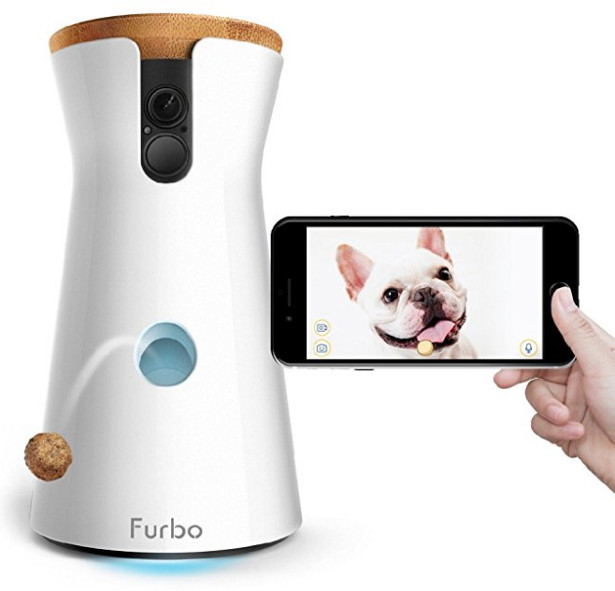 Specifically designed to keep dog parents connected with their fur babies while away from home, Furbo allows owners to see, hear, talk, and even toss treats to their pups remotely with just the swipe of an app. Furbo was the top-selling Prime Day deal in multiple categories last year, and has since introduced their famous dog selfie feature, which leverages AI to snap and share a dog selfie when a pups looks directly at the camera. The units typically retail for $249 but will be available on Amazon for $139 in honor of Prime Day.
This year DEXAS do have an Amazon prime special going on, but it is for one of our pet products.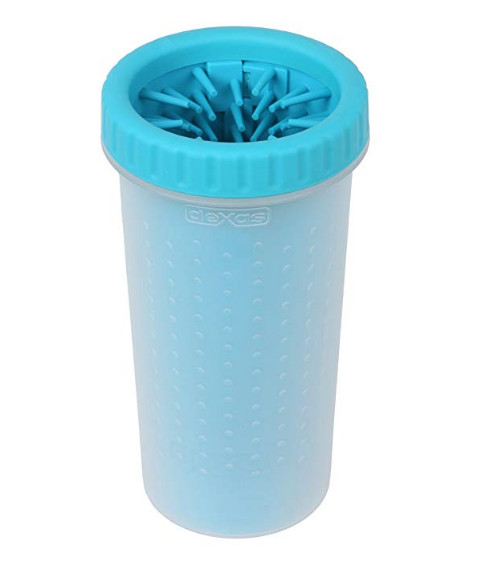 This Prime Day Deal is the original, award-winning MudBuster pet paw washer, compete with its interior that is jam-packed with thick silicone bristles that make quick work out of cleaning your dog's paws and letting them back into your house or car!
Here is the item and as you know on Prime Day, it will be heavily discounted! https://www.amazon.com/Dexas-MudBuster-Portable-Cleaner-Medium/dp/B01N52Z30T/ref=lp_3024332011_1_1?srs=3024332011&ie=UTF8&qid=1531170401&sr=8-1&th=1
Make a great saving with Pure on Amazon Prime Day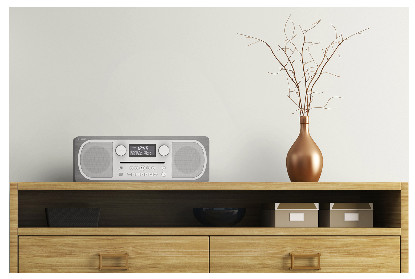 Amazon Prime Day is just around the corner and we have a fantastic lightning deal that you don't want to miss out on!
Evoke C-D6
£199.99 – was £289.99, save £90
Evoke C-D6 – Grey Oak – Lifestyle.jpg
Bring all your favourite music to life with this powerful all-in-one system – delivering a choice of DAB+/FM radio, CD or Bluetooth streaming in stunning stereo sound. It also looks great, wrapped up in a beautiful wood style finish. Offer available for Grey Oak model only.
Aside from Amazon Prime Day, we also have a host of great offers running at John Lewis until Sunday 15th July. With up to £80 in savings to be made, now's the best time to discover a Pure radio. Images and product info available on request.
Evoke C-D4
£179.99 – was £229.99, save £50
Evoke_C-D4_Siena_Black_Lifestyle1.jpg
This compact all-in-one system may be small in size, but it's big on sound. With a choice of DAB+/FM radio, a CD player and Bluetooth, it's easy to fill your home with the music you love. Available in Walnut, Siena Black and Grey Oak.
Evoke H4 Prestige Edition
£129.99 – was £189.99, save £60
Evoke-H4-Prestige—White—Lifestyle.jpg
The Prestige Edition of the flagship Evoke H4 is hand-crafted with a stunning lacquered finish, making it a stylish fit for any home. Combining crystal clear digital radio with Bluetooth streaming, it's bound to bring out the best in your audio. Available in Black and White.
Evoke H6 Prestige Edition
£149.99 – was £229.99, save £80
Evoke H6 Prestige Black Lifestyle.jpg
This premium finish edition of the Evoke H6 is refined to deliver the very best audio experience through superior stereo sound. With enough power to fill the largest of rooms, enjoy a choice of digital radio and Bluetooth streaming. Available in Black and White.
Avalon N5
£129.99 – was £199.99, save £70
Avalon_N5_Lifestyle_pearl_grey_2_closeup.jpg
Inspired by the latest interior trends, the slimline Avalon N5 is wrapped in a stylish woven wool and is sure to amplify any trendy home – offering Bluetooth music streaming and DAB+ radio in superb sound quality. Available in Charcoal and Pearl Grey.
Evoke H6
£149.99 – was £199.99, save £50
Evoke H6 Lifestyle_0052.jpg
Engineered to perfection, the Evoke H6 marries advanced audio technology with eye-catching looks. On top of Bluetooth streaming and digital radio, the model is packed full of handy features like alarms and 40 stations presets. Available in Oak.
Beware of Amazon Prime Day phishing and scams
As consumers get ready for all the amazing discounts that come with Amazon's Prime Day, cybercriminals are plotting ways to trick and scam unsuspecting shoppers. Cybercriminals are known for their sly phishing scams during popular consumer events like Black Friday and Memorial Day – Prime Day is no exception.
To protect consumers from potentially dangerous Prime Day scams McAfee's Chief Consumer Security Evangelist, Gary Davis offers tips to avoid such threats:
· Remember that if an ad for Amazon Prime Day deal looks too good to be true, there's a good chance it is
· Think before you click on ads shared on social media sites, emails and messages you receive through platforms such as Facebook, Twitter and WhatsApp
· If a great discount lands in your inbox, you're best off to verify it through Amazon.com directly rather than clicking on any links
Should you find yourself victim to such a cyber scam, Gary recommends taking the following steps:
· Change the passwords to any accounts you suspect may have been impacted
· Watch your credit card and bank account statements
· Consider investing in an identity theft monitoring and recovery solution, to help you take a proactive stance to protecting your identity moving forward
Sir Ben Kingsley to narrate Amazon Prime Video's All Or Nothing: Manchester City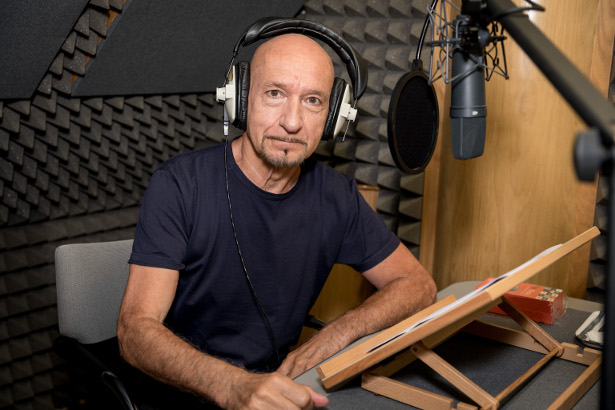 Amazon has today announced that Sir Ben Kingsley (Gandhi, Schindler's List) will narrate the highly-anticipated behind-the-scenes Prime Video documentary, All or Nothing: Manchester City, which will offer fans across the globe a glimpse into the historic record-setting, Premier League-winning season from one of the most important football clubs in the world.
With a career spanning over 50 years, Kingsley possesses one of the most iconic voices on British screens – and one that has served him well having won an Academy Award, Grammy, BAFTA, two Golden Globes and a Screen Actors Guild Award amongst many others.
Kingsley himself grew up in Pendlebury, Manchester, and was educated at Manchester Grammar School.
All Or Nothing: Manchester City will take viewers on an exclusive journey through the whole of Manchester City's 2017-18 season; from the world-leading training facilities at the City Football Academy, to interviews with the manager, boardroom meetings and other surprise moments across the season. It will include interviews and dressing room action with legendary coach Pep Guardiola as well as the week-on-week stories that unfold within the lives of the players.
All Or Nothing: Manchester City will share the creative excellence of other All or Nothing award-winning series', including the Arizona Cardinals, the Los Angeles Rams, the Dallas Cowboys and the New Zealand All Blacks – all offering unprecedented access to the team's entire season, character-driven storytelling and compelling visuals.
Kingsley joins an impressive line-up of past All or Nothing narrators including Jon Hamm (Mad Men) for All or Nothing: The Arizona Cardinals, Los Angeles Rams and Dallas Cowboys and Taika Waititi (Thor: Ragnorok) for All or Nothing: New Zealand All Blacks.
All or Nothing: Manchester City is a collaboration between MEDIAPRO, Prime Video, Manchester City, IMG, and Film45.
The series will launch exclusively on Prime Video later this year. Prime members will be able to stream the series via the Prime Video app for TVs, connected devices including Fire TV, mobile devices and online at amazon.co.uk. Members can also download the series to mobile devices for offline viewing at no additional cost to their membership. The series will be a global release and available on Amazon Prime Video for members to watch via the Prime Video app or online at PrimeVideo.com in more than 200 countries and territories.