FACEBOOK | TWITTER | INSTAGRAM | GOOGLE+
Elizabeth Shaw Mint Flutes, £2.50 from Sainsburys
Irresistible dark chocolate mint flutes, perfect for all your special moments of indulgence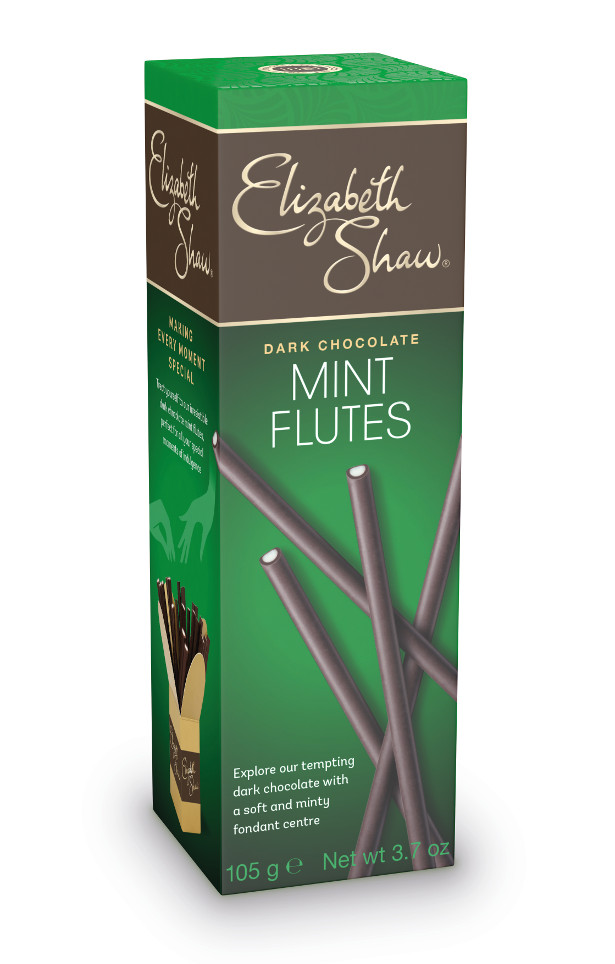 Elizabeth Shaw Christmas Biscuit Selection, £5 from Sainsburys
Includes the popular Mint & Cocoa, Coconut & Hazelnut biscuits and a new exclusive pack of White Chocolate & Cranberry Biscuits.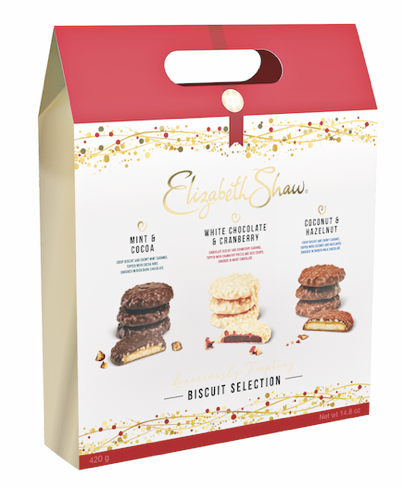 Elizabeth Shaw Signature Collection, £5 from Tesco
A selection of chocolates with genuine fortified wine, spirit and liqueur syrup centres, also suitable for vegetarians.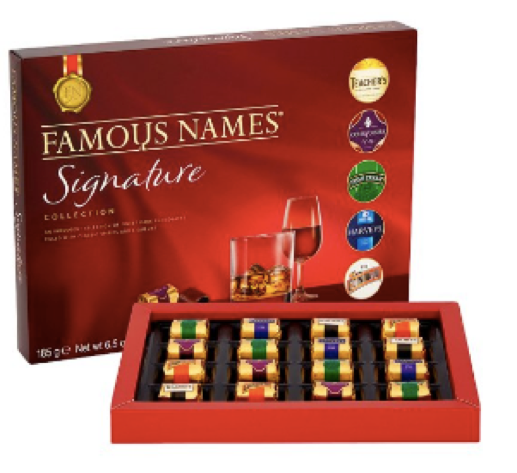 Bounce it. Smack it. Pinch it. Balls of pillowy rice dough & mouthwatering ice cream to break all your snack rules. #thisisMyMo 🍡🍦 📸 Stack and snap!
Double Chocolate My/Mo Mochi Ice Cream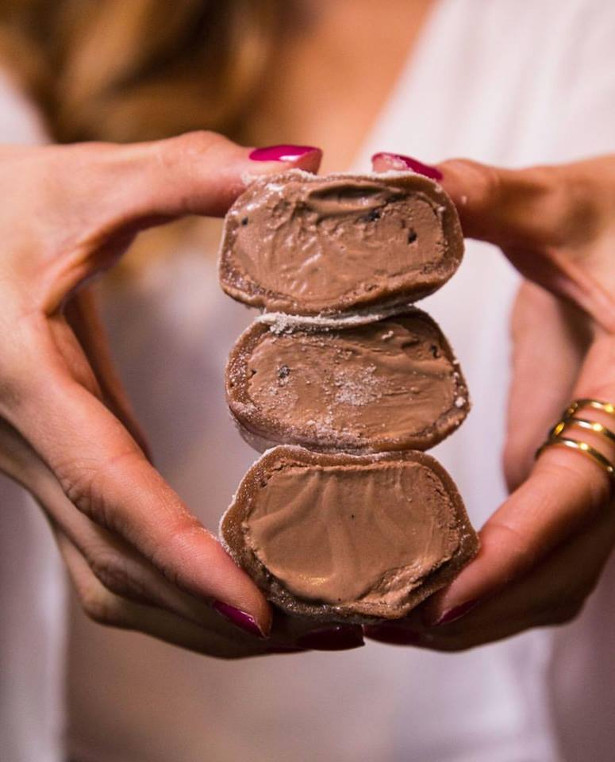 FACEBOOK | INSTAGRAM | TWITTER | YOUTUBE
Blow your mouth's mind this National Chocolate week! My/Mo Mochi Ice Cream is shaking up the way you enjoy ice cream and making it more fun than ever. Double Chocolate My/Mo Mochi Ice Cream is made with a scoop of premium chocolate ice cream mixed with chocolate chips and wrapped in pillowy mochi dough. These balls of chocolatey deliciousness are the perfect way to celebrate all week long. Available in 6 pack boxes at a store near you.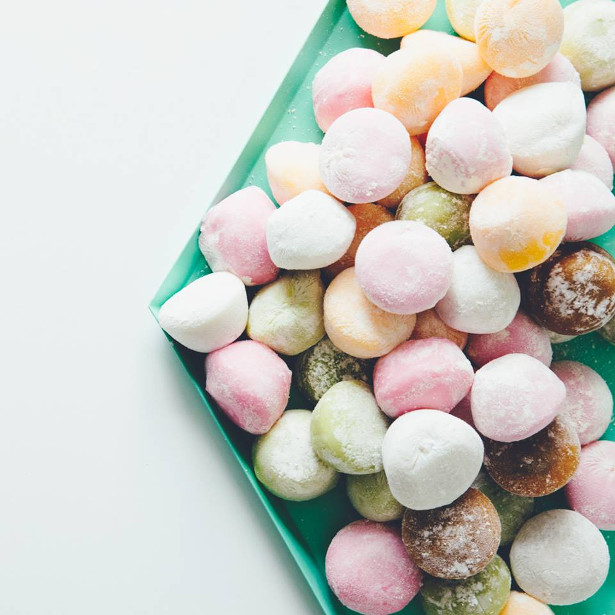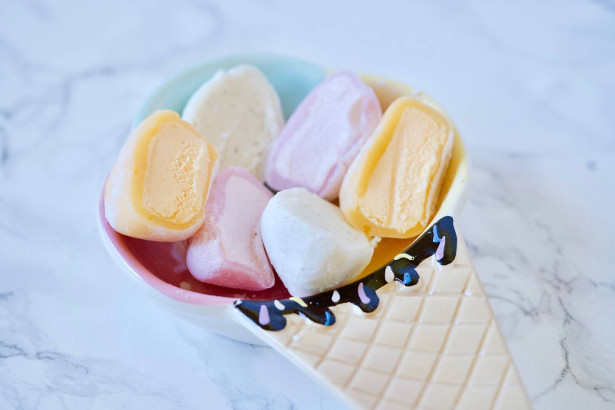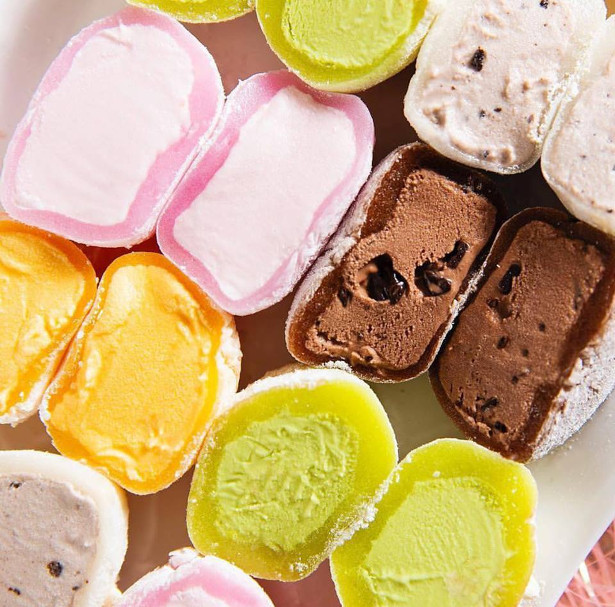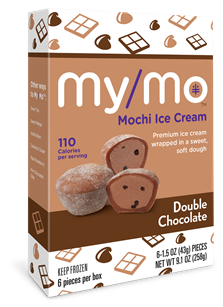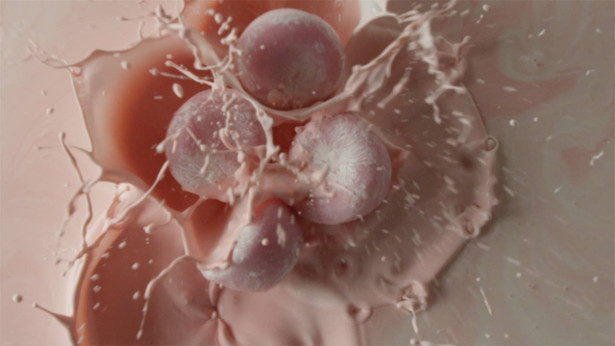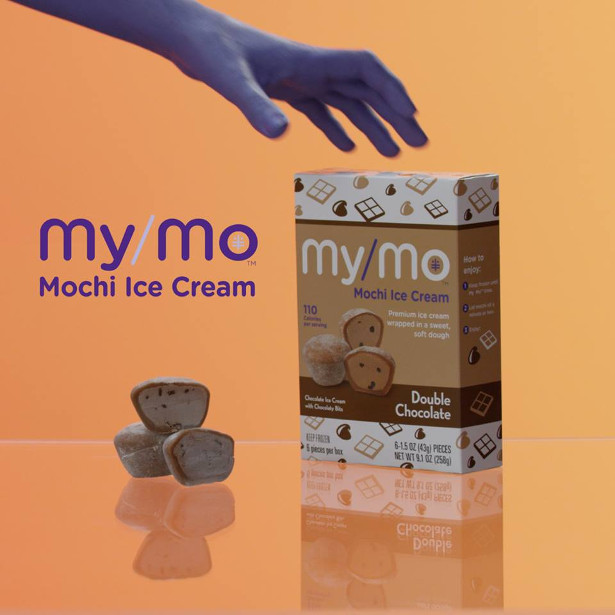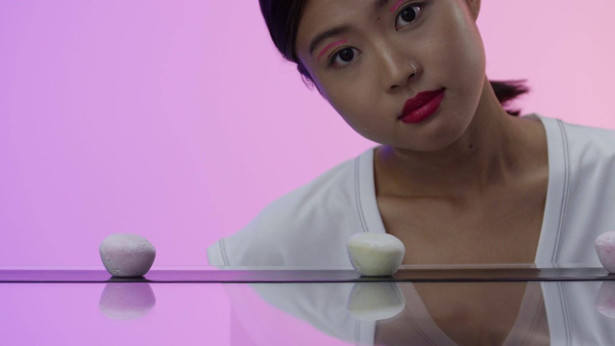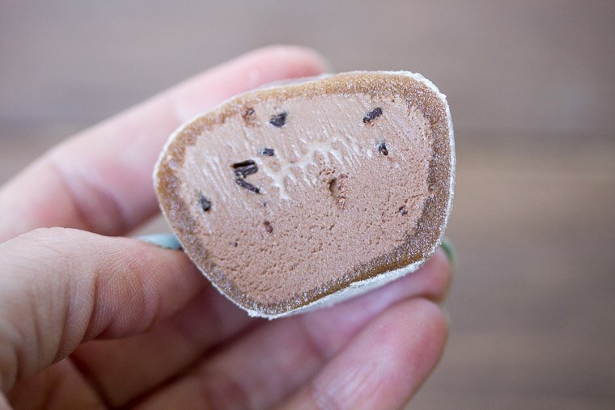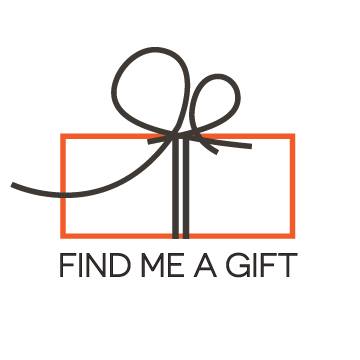 www.findmeagift.co.uk For National Chocolate Week! What a selection! It's 1 week, we're aloud to do this! >> www.findmeagift.co.uk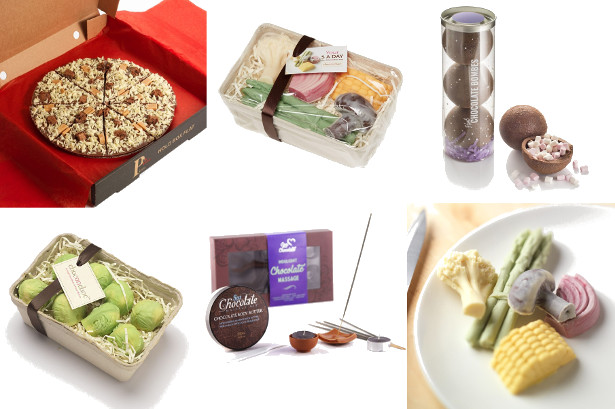 FACEBOOK | TWITTER | GOOGLE+ | PINTEREST | YOUTUBE
Hello! At Find Me A Gift we find you gifts to choose from so that you can find your friend a gift, easy!
We have over 9,000 gifts to choose from and our gift hunters add new lines every week, so there's the perfect gift for everyone.
We began in June 2000, and to this day we specialise in a wide range of gadgets, experiences, toys, novelty and personalised gifts. We deliver across the planet, provide penny saving opportunities and 24/7 shopping!
Our social is pretty fun too!
Check out just some of their chocolate options below!
Crunchy Munchy Chocolate Pizza
www.findmeagift.co.uk/gifts/7-inch-chocolate-pizza-crunchy-munchy
crunchy munchy chocolate pizza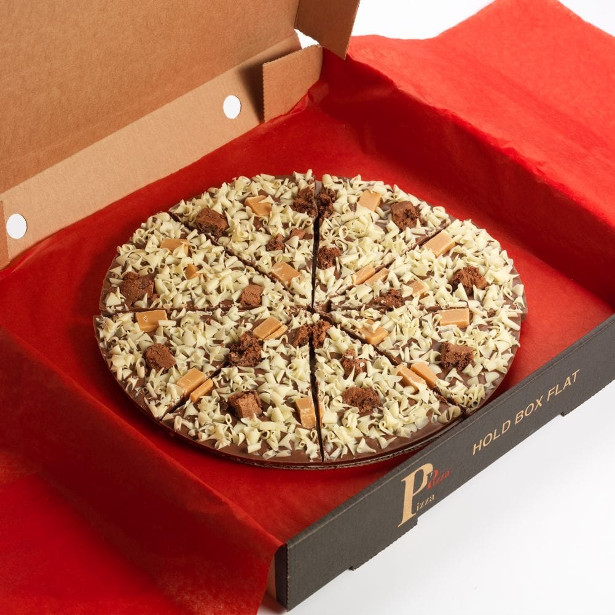 Chocolate Sprouts
www.findmeagift.co.uk/gifts/chocolate-sprouts
Chocolate Sprouts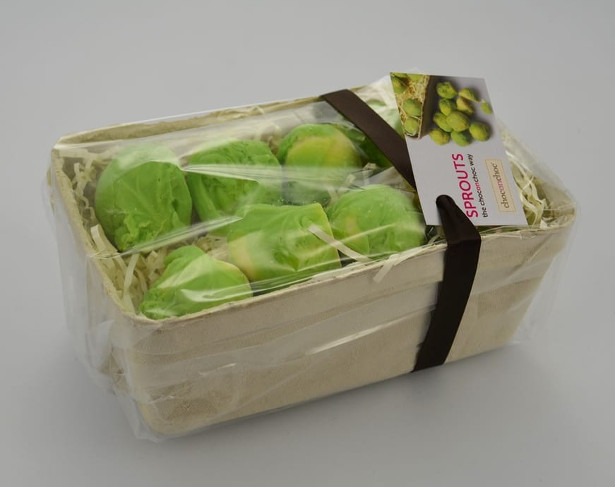 Chocolate Vegetables
www.findmeagift.co.uk/gifts/chocolate-vegetables
Chocolate Vegetables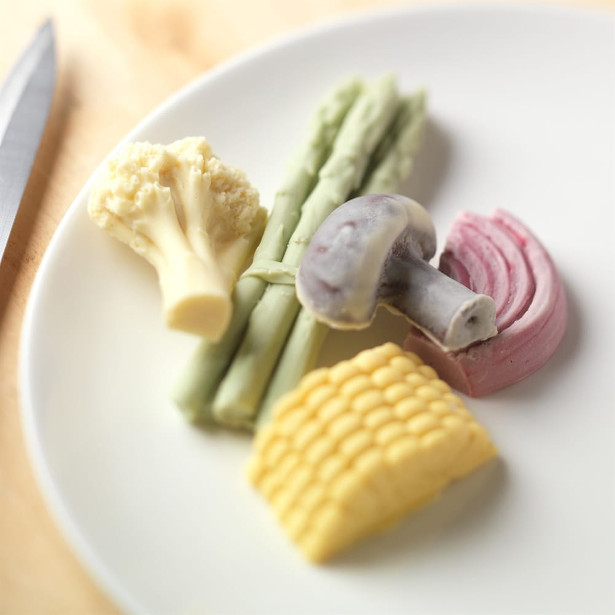 Luxury Hot Chocolate Bombes
www.findmeagift.co.uk/gifts/luxury-hot-chocolate-bombes
Luxury Hot Chocolate Bombes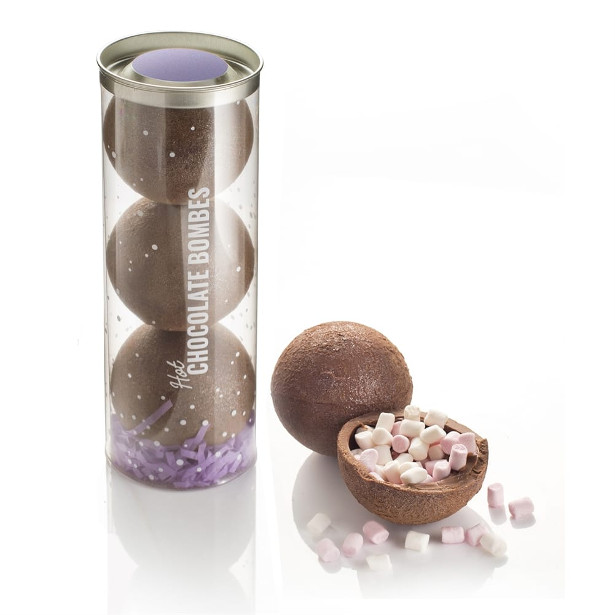 Chocolate Massage Kit
www.findmeagift.co.uk/gifts/chocolate-massage-kit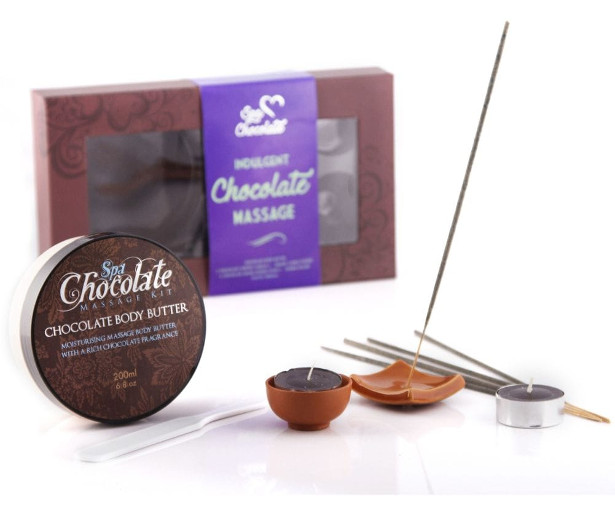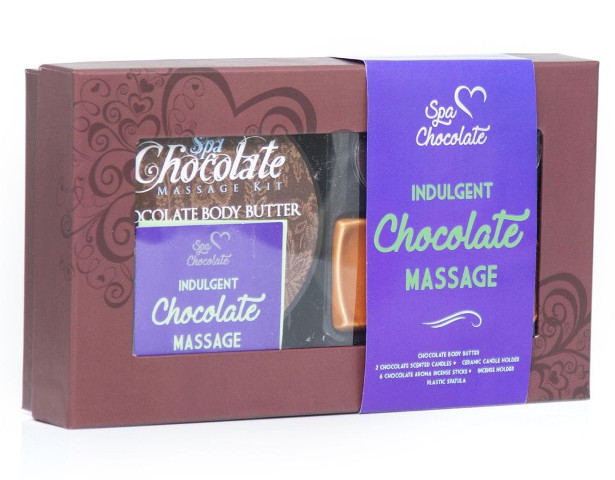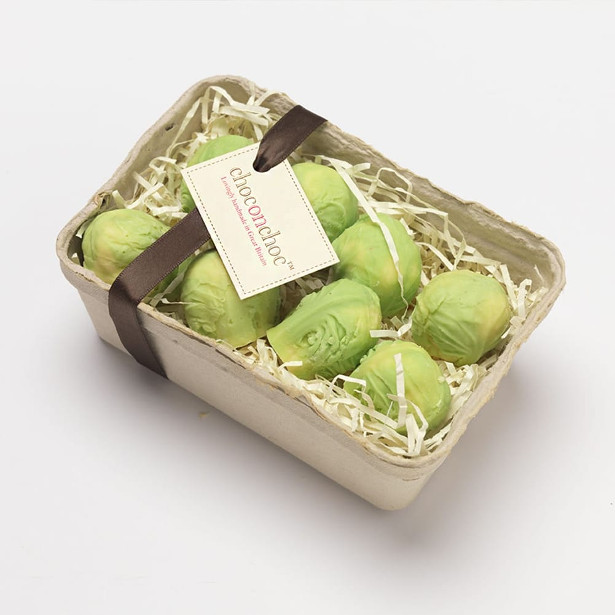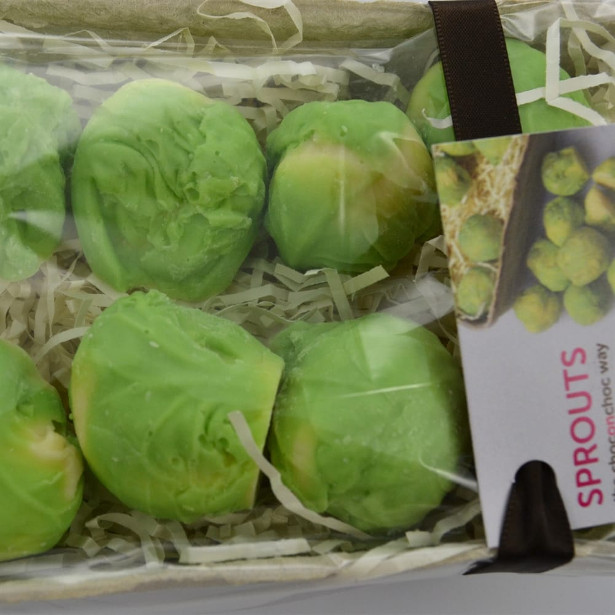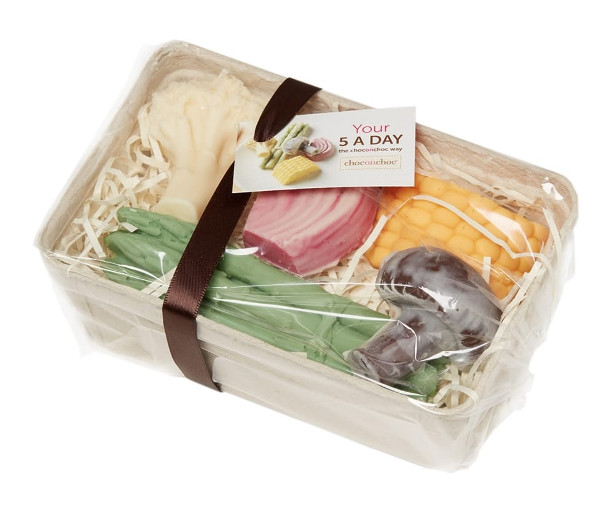 The newest member of Ombar's indulgent Centres range! www.ombar.co.uk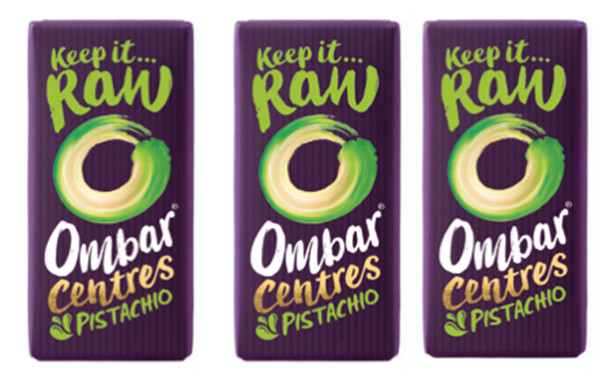 TWITTER | FACEBOOK | INSTAGRAM
Exciting news! There's a new addition to the Ombar Centres family. Introducing Pistachio – a creamy, nutty-flavoured truffle centre wrapped in 60% dark chocolate. Melt in the mouth and deliciously indulgent, Ombar's Centres Pistachio is set to be your new favourite flavour!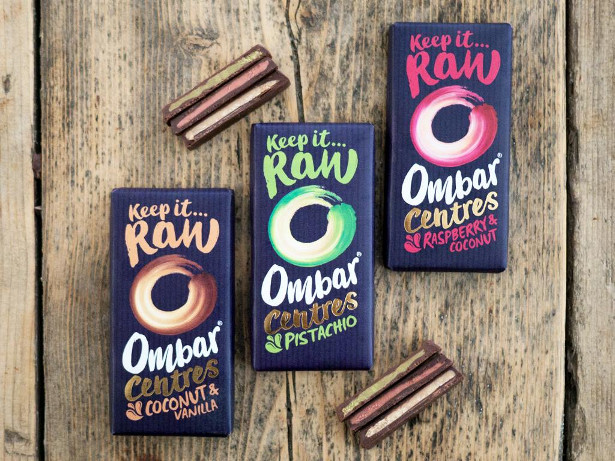 Distinctive in colour, texture and taste, the rich pistachio flavour combines beautifully with the dark chocolate shell, which is made from the best raw, organic Ecuadorian cacao. Just like all of their products, Ombar make their Pistachio bar using only unroasted cacao and keeping their processing at low temperatures. That way the cacao stays choc-full of the nutrients and rich flavours that nature intended.
Ombar Centres Pistachio is organic, vegan and free of refined sugar, with each ingredient being carefully sourced for a delicious and ethical chocolate experience. Made using all-natural, plant-based ingredients, it really is chocolate you can feel good about.
Available to purchase from Planet Organic, Wholefoods, independent health food stores and online at www.ombar.co.uk RRP £1.99 (35g bar).
Below, meet the Ombar range!
Ombar
Delicious raw cacao chocolate you can feel good about!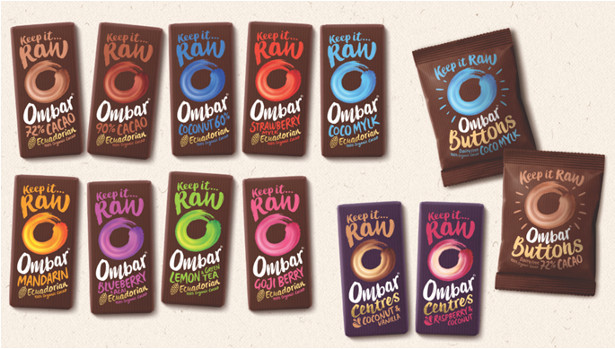 "In a world dominated by roasted chocolate, not all bars are created equal. We choose raw because it is naturally better." Richard Turner, Founder of Ombar.
What makes Ombar so special?
Made with raw, organic Ecuadorian cacao, unrefined coconut sugar and real juicy fruits, every Ombar is packed full of goodness and deliciousness. We don't use gluten, dairy or refined sugar in our bars and keeping the cacao raw helps to preserve the naturally occurring antioxidants and flavanols, which help you to feel good.
The Ombar range comprises nine delicious varieties (35g size), meaning that there is a bar to suit every taste. These are:
35g size:
90% Raw Cacao – a rich and intense bar with 90% cocoa solids, this bar is ideal for real chocolate lovers.
72% Raw Cacao – a bar for the real chocolate connoisseurs, the 72% cocoa solids in this dark, full-bodied chocolate bar are smooth, yet not too intense.
Coco Mylk – a creamy, 'mylk' chocolate bar with a subtle coco-nutty flavour, this bar is ideal for fans of a sweeter, milk chocolate style bar.
Goji Berry – a delicious 'superfood' bar made using freeze-dried Goji berry powder and whole plump gojis, providing a moreish bittersweet flavour.
Coconut 60% – coconut cream is the secret to this bar, combined with caramel tasting coconut sugar for a velvety taste sensation.
Lemon & Green Tea – a daring blend of Matcha green tea and tangy lemon, creates a bold citrus flavour with green tea and cocoa undertones.
Blueberry & Acai – enriched with acai, blueberries and blackcurrants, this bar is a tangy flavour explosion.
Strawberry Mylk – a delicious sweet strawberry flavour combined with coconut cream, perfect to satisfy a sweet tooth.
Cranberry & Mandarin – a perfect balance of tart cranberry with a tangy twist of mandarin for fans of fruity flavours.
70g size:
Coco Almond – delicious raw almond pieces encased in Ombar's indulgent, creamy-tasting 60% raw cacao chocolate. This indulgent flavour is available only in 70g
72% Raw Cacao – exactly the same recipe as our little and delicious 35g size
Coco Mylk – exactly the same recipe as our little and delicious 35g size
Every ingredient in an Ombar chocolate bar is naturally and organically sourced, for a delicious and ethical chocolate experience. You'll only find real fruits and berries in our bars, with selected bars containing probiotics to aid gut health. Each bar is dairy and gluten free and suitable for vegans.
Ombar Chocolate bars are available to purchase from Ocado, Planet Organic, Whole Foods Market, Waitrose (70g bars only) and independent health food stores, or online at www.ombar.co.uk RRP £1.99 (35g) / £2.99 (70g).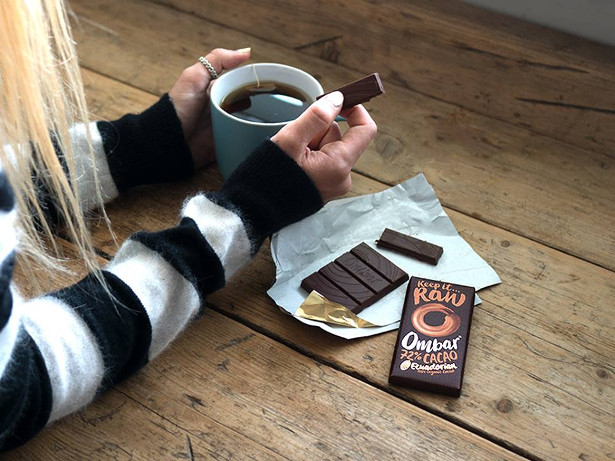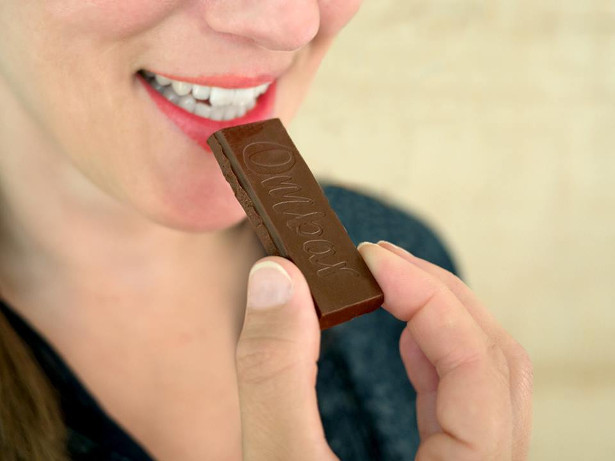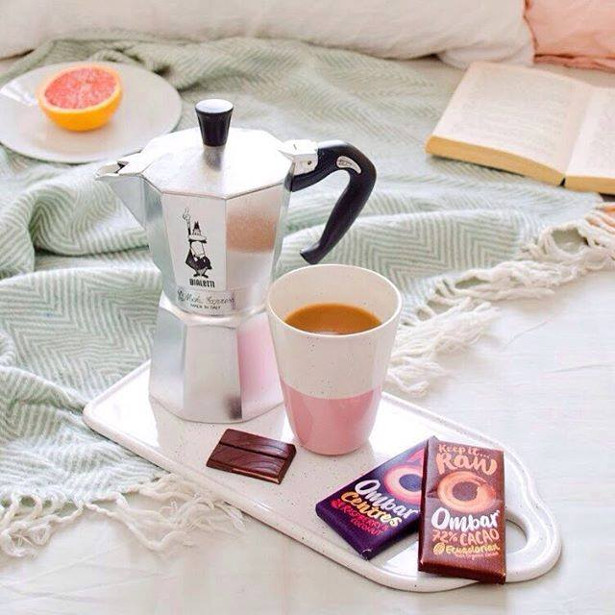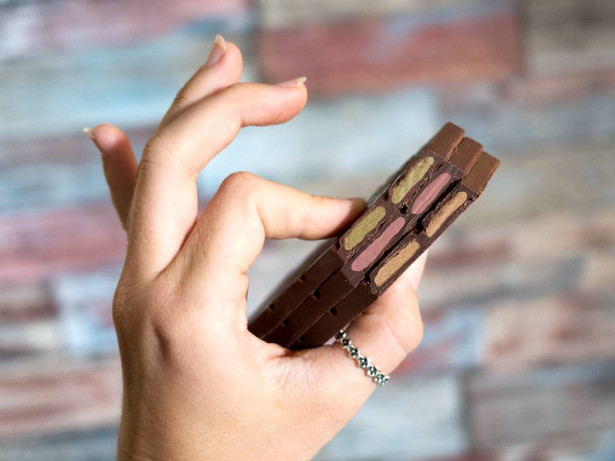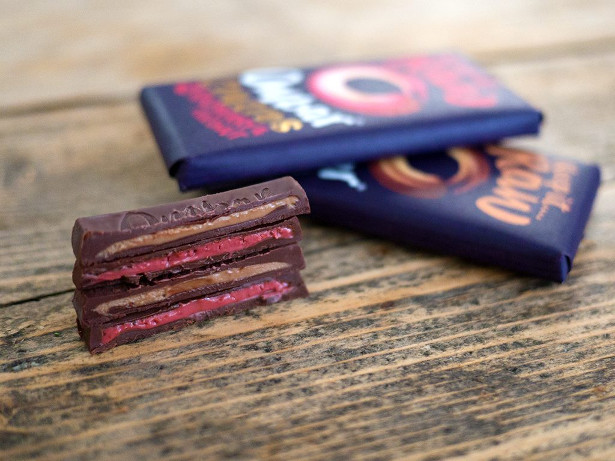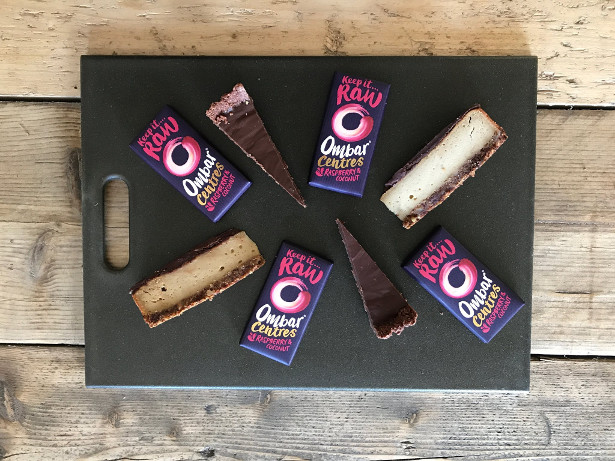 Calling all chocoholics!
Buyagift.com's Top Chocolate Experiences for National Chocolate Week

Buyagift.com has a whole variety of choc-tastic experiences for the chocolate lovers out there, and what better time to enjoy them than during National Chocolate Week.
Treat the chocoholic in your life to a mouthwatering treat; sample the delights of a cocoa inspired afternoon tea at the Hilton or why not even learn how to make chocolate yourself with Hotel Chocolat's Bean to Bar experience!
FACEBOOK | TWITTER | INSTAGRAM
2 for 1 London Chocolate Tour £29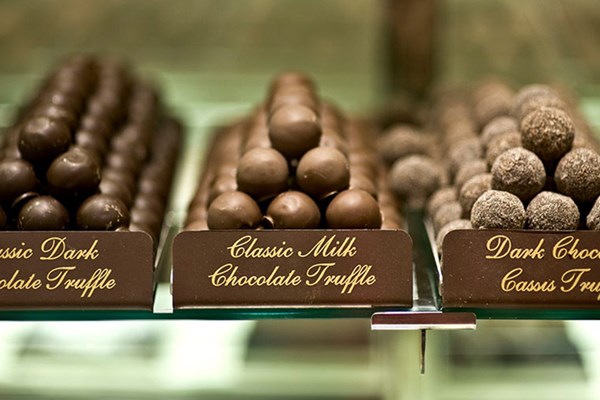 Spoil the chocolate lover in your life to a fantastic tour of London's finest shopping district. You'll start the tour at Green Park Underground Station, where you'll be met by your friendly and knowledgeable guide, who is a former coffee and cocoa commodity trader. You'll then pay a visit to a number of chocolate suppliers including the Queen's supplier, before relishing the chance to sample six types of chocolate and truffles. It's a delicious experience and a unique day out in the capital!
Chocolate Making Workshop for two £70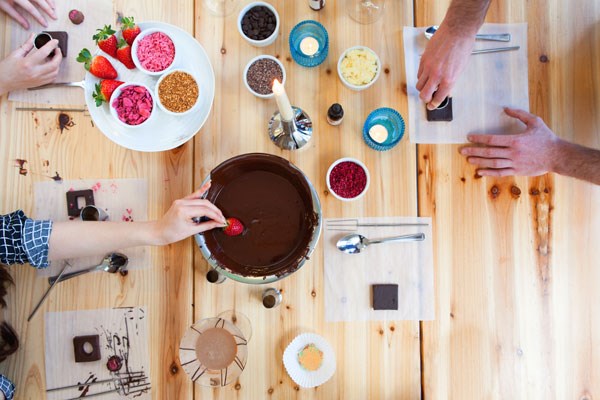 Feel like a master chocolatier with this incredible chocolate workshop for two. Located at the My Chocolate studious in Brighton, Manchester or London (the choice is yours), you will be tutored by professionals in the delicate art of piping, cutting, dipping and decorating. A delicious treat perfect for any occasion, the day will start with a fascinating history lesson before you taste a wonderful selection of hand-crafted chocolate. You can then look forward to creating your own personalised giant chocolate button and create your own scrumptious fresh-cream truffles that you can take home with you as a fabulous memento of the day!
Charbonnel et Walker Chocolate Afternoon Tea for Two at the Mayfair Hotel £56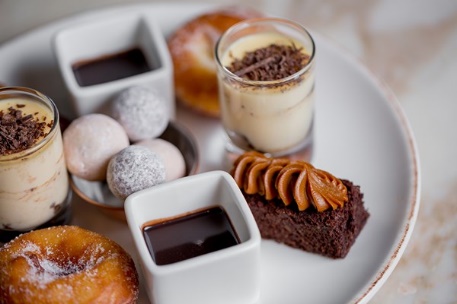 For an award-winning afternoon tea with a twist look no further than this central London hot spot! The May Fair Hotel has taken the traditional British afternoon tea and added a delicious chocolate injection of flavour. Accompanying a delicious range of sandwiches, will be such tempting treats as doughnuts with chocolate sauce, chocolate scones, tiramisu and flourless chocolate and orange cake, plus a tempting assortment of Charbonnel et Walker truffles, making this signature afternoon tea a sure hit for anyone with decadent tastes!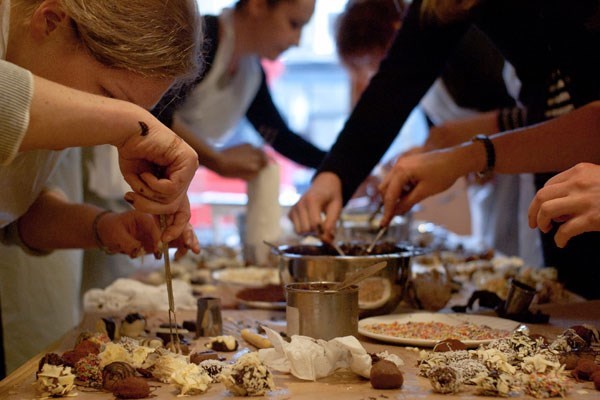 Treat yourself and a friend to an afternoon of crafting a selection of chocolatey delights in South London. From sculpting your own truffles to dipping, colouring and finishing them off in a number of different chocolate shells, this three and a half hour workshop, led by a knowledgeable chocolatier, is the perfect way to while away a decadent Saturday. After you've created your masterpieces, you'll be able to take them all home – if you can resist eating them on the way back that is!
The View from The Shard and Sparkling Afternoon Tea at Hotel Chocolat for Two £92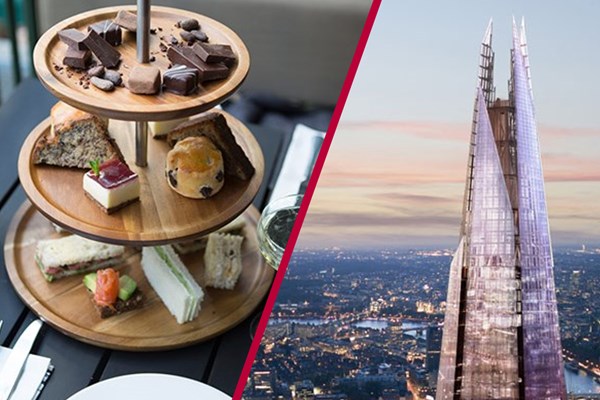 The Shard, with its gleaming 95-storey glass structure designed by Renzo Piano, dominates the London skyline and is home to city's highest viewing platform. You and your guest will ascend up through the building in the high speed lifts and arrive onto the observational deck, where you'll be able to enjoy stunning 360-degree views of the capital for up to 40 miles around. Once you've captured those prestigious landmarks and fantastic sights on camera, take a short walk to the famous Borough Market where you'll enjoy a divine sparkling afternoon tea for two at Hotel Chocolat's Rabot 1745. A colonial plantation-inspired space, Hotel Chocolat serves a delectable array of dainty treats from scones, hot chocolate, banana bread and more. Why not enjoy this typical British tradition from the eatery's open-air roof terrace? The covered outdoor space offers blankets for those who like to wrap up – the perfect way to end this magical day!
30 Minute Helicopter Flying with Non-Alcoholic Bubbly and Chocolate for two £139
If the thrill of riding in a helicopter isn't quite enough for you, then flying one yourself could be exactly what you're looking for! You and a loved one have the chance to experience the unforgettable thrilling sensation of hovering hundreds of feet above the ground as you learn the techniques from the expert guidance of a qualified instructor. This amazing experience is not be missed as you'll be flying in a Robinson R44 helicopter, an amazing piece of technology that will give you a brand new perspective on this kind of domestic aircraft.
Hotel Chocolat's Children's Chocolate workshop for two £40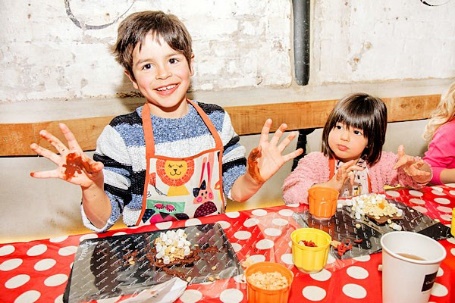 A chocolate workshop at the renowned Hotel Chocolat is a dream come true for any child with a sweet tooth. At Hotel Chocolat's cocoa vaults in Leeds and Covent Garden your children can discover the enticing world of cocoa. A welcome drink will kick off the workshop alongside an introduction to the experience before the real fun begins! They'll be able to get stuck into a memorable chocolate decorating session with the guidance of an expert. Once they've completed their mouth-watering masterpiece, they'll package it up in a beautiful box, ready to take away and feast upon at home!
Buckingham Palace Queen's Gallery with Afternoon tea for Two at Hilton Park Lane £79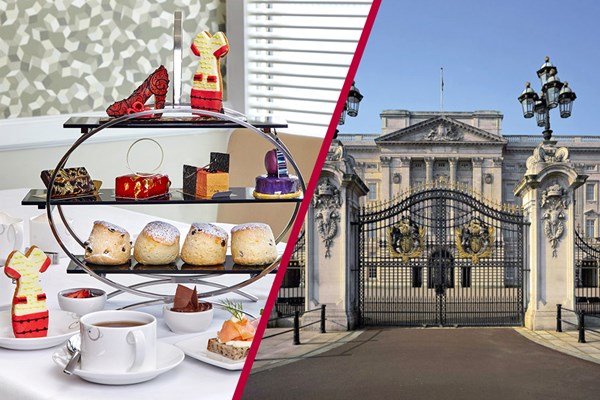 For the art enthusiast in your life with a sweet tooth, this two-part experience couldn't be a more perfect gift! You'll both begin with entry to The Queen's Gallery at Buckingham Palace, a resplendent gallery featuring changing exhibitions from the Royal Collection. With up to 450 artworks and artefacts on display at any one time, you'll be able to marvel at the likes of renaissance paintings, historical royal portraits and even furniture and décor from the Georgian era. Next up on the agenda is an indulgent afternoon tea at the prestigious London Hilton Park Lane. In the stylish surroundings of the hotel's Podium Restaurant, tuck into summer themed afternoon tea treat created by this year's winners of Bake Off: The Professionals – Emmanuel and Sam. Their light sandwiches, scone options of classic plain, raisin or chocolate chip endorse a light seasonal touch. Brightly coloured miniature fancies, deconstructed black forest gateaux and fruit tartlets each introduce fresh contemporary flavours which will leave you wanting more. Specially blended infusion teas from Twinings complete a treat that is as indulgent as it is delicious!
Upper Circle Theatre Show and Chocoholic Afternoon Tea at Hilton Park Lane £125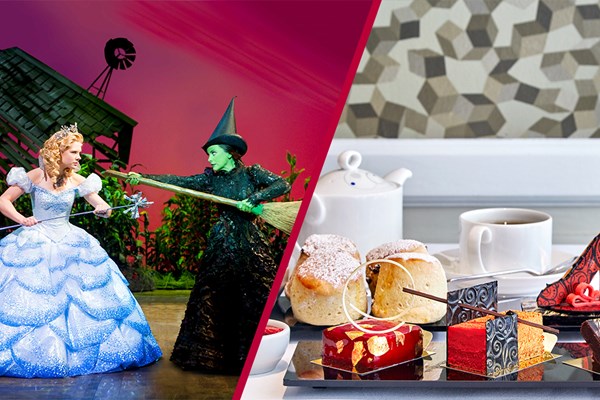 Indulge in the best that London has to offer with a spectacular theatre show of your choice on the glittering West End and a unique summer afternoon tea at Hilton Park Lane's Podium restaurant, created by the winners of Bake Off: The Professionals 2018. Tuck into your mouth-watering selection of unique treats (think outside the box, Pina Colada cheesecake and chocolate coconut with rum jelly are just a couple of the contemporary creations waiting to delight your taste buds). But first, immerse yourselves in some magnificent entertainment. Does the sassy storyline, dialogue, and eye-catching costumes of Kinky Boots take your fancy? Love the adrenaline? It's The Woman in Black for you!
Chocolate Flavoured Rainforest Private Tour for Two at The Eden Project £140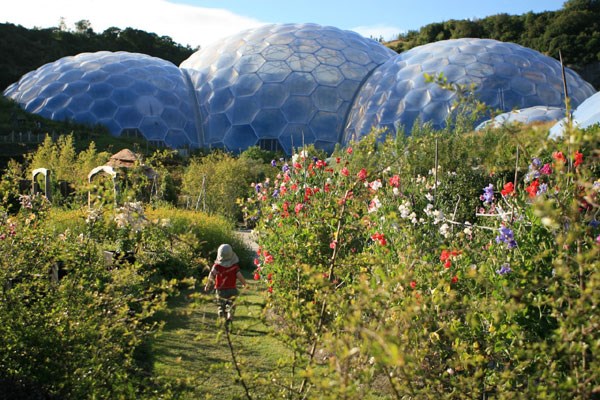 This novel tour for two gives you the chance to discover the original hot chocolate as you journey from the Tropical Islands to the Amazon through the Eden Project's biome rainforest. You'll scour the jungle, learning of its fascinating history, before indulging in an Aztec style hot chocolate, spiked with spices. After your memorable private tour, you and your guest can enjoy day admission to the Eden Project; all the components of a perfect day out!
One Night Break at The Chocolate Boutique Hotel £159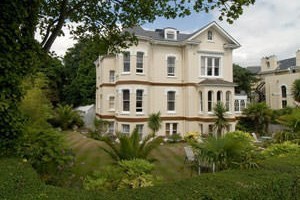 MIA Celebrates Chocolate Week in Style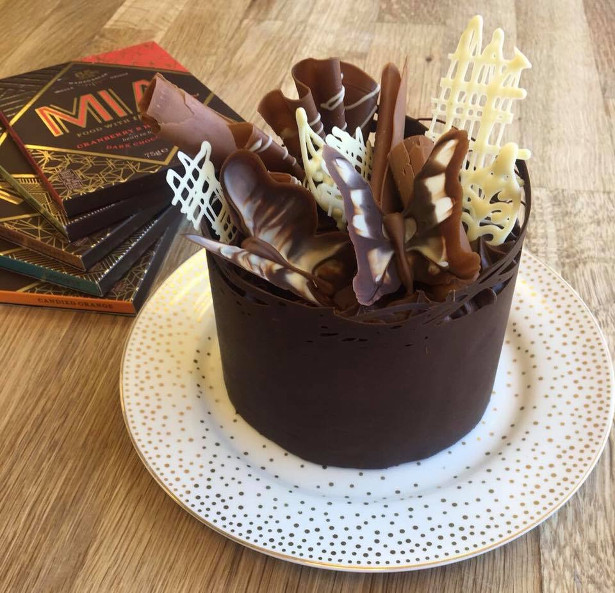 With Chocolate Week running from the 13th – 21st October, speciality and ethical chocolate brand MIA is celebrating in style with a chef collaboration, a chocolate speed dating charity event and a host of instore tastings in Whole Foods.
Chocolate Chef Collaboration with Killian Lynch
Creative chef Killian Lynch promises to spoil WB Yeats customers during the upcoming UK Chocolate Week with the creation of two delectable desserts made using MIA chocolate.
Cooking delicious classics at the highly acclaimed Finsbury Park gastro pub, Killian is all about purity of ingredients and infusing his roasts, terrine's and desserts with his own innovative twists.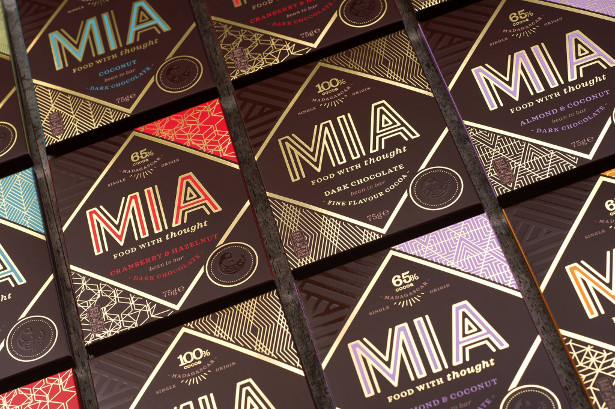 The special desserts are available throughout Chocolate Week at WB Yeats at 20 Fonthill Road, London, N4 3HU and include:
Warm Chocolate & Caramel Tart with Coconut Ice Cream
Cold Chocolate Fondant with Candied Hazelnuts
For more information visit, http://www.miafoodie.com/chef-killians-chocolate-week-creations/
Chocolate Speed Dating at Merge
Move the World is hosting their bi-annual fundraising event, MERGE: A Taste of Africa, in collaboration with MIA to kick off Chocolate week festivities.
The event will include live music, a special dance performance, drinks, competitions, an interactive educational area about the charity plus a series of special MIA chocolate tasting sessions.
For those looking for love, the organisers will be running a unique Chocolate Speed Dating experience where singletons can try a different MIA bar with each date.
All proceeds raised on the night support Move the World's locally led change projects in Medie, Ghana.
MERGE will take place at Peckham Levels on Thursday 11th October 2018. Doors open at
7pm and tickets are £15 online (£20 at the door). Online tickets are sold on Eventbrite. For more info visit – www.eventbrite.com/e/merge-a-taste-of-africa-tickets-50128938003
Whole Foods Tastings
To celebrate the launch of six MIA chocolate bars in Whole Foods, MIA will be taking part in Whole Foods' Chocolate Week celebrations and will also be sampling in store.
The events will take place as follows:
Friday 12th October from 4pm to 7pm – MIA instore tasting – Whole Foods – High St Kensington store
Friday 12th October from 5pm to 7pm – Chocolate Fair – Whole Foods – Piccadilly store
Saturday 13th October from 12 noon to 4pm – Chocolate Fair – Whole Foods – Richmond store
For full info, visit http://www.miafoodie.com/mia-launches-in-whole-foods/
About MIA – Amazing Food That Does Good
Set up by a group of foodies with a shared passion for the African continent, its people, wildlife and natural ingredients, MIA, short for Made In Africa, is different for its ability to deliver delicious tasting and beautiful products that are entirely crafted in Africa.
With 65% of the world's cocoa coming from Africa but less than 1% of chocolate actually made there, bean-to-bar chocolate company MIA is out to change this shocking status quo
The entire bean-to-bar chocolate making process – including the roasting, shelling, grinding, tempering and even packaging – takes place under one roof in Madagascar to utilise the freshest and best ingredients.
By doing this, MIA also brings three times more benefit to local communities in Africa (vs. export of raw ingredients).
The MIA brand is partnered with Proudly Made in Africa (PMIA) to ensure that products aren't just made on the continent but are produced with as many locally sourced ingredients and materials as possible.
MIA is committed to a 1 for Change programme which ensures that 1% of all MIA sales are dedicated to development projects in places where a little goes a long way. Whether it's projects to help save local endangered species or to improve a community's livelihoods, the scheme is central to the brand's philosophy.
For further information, visit: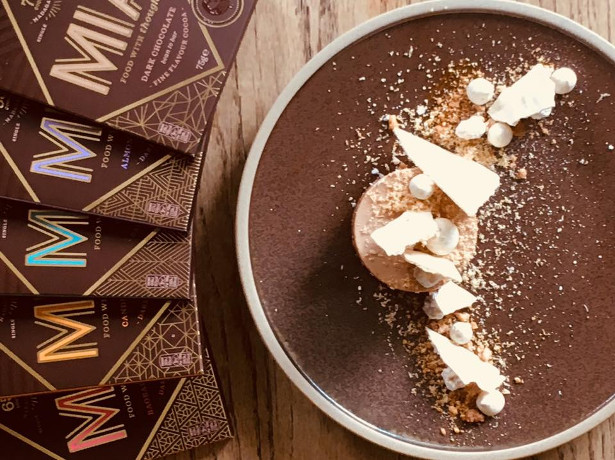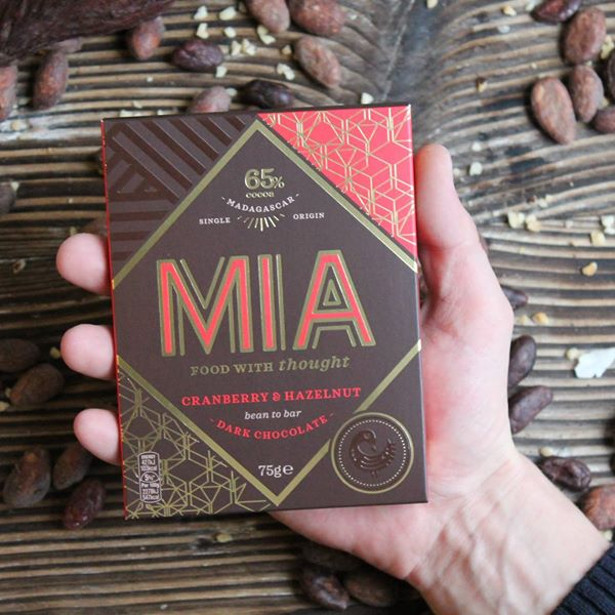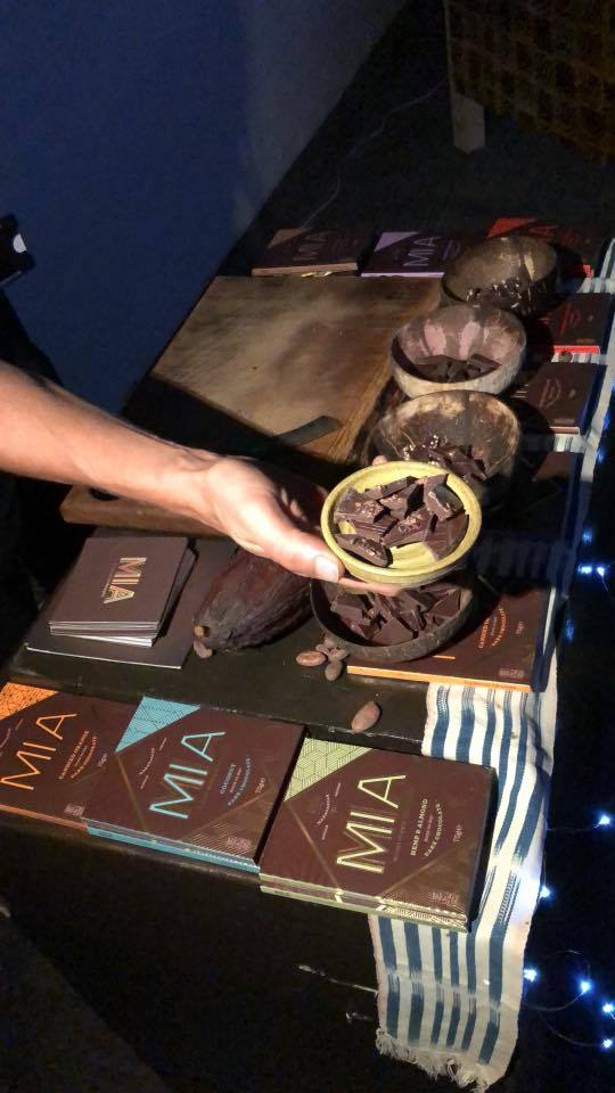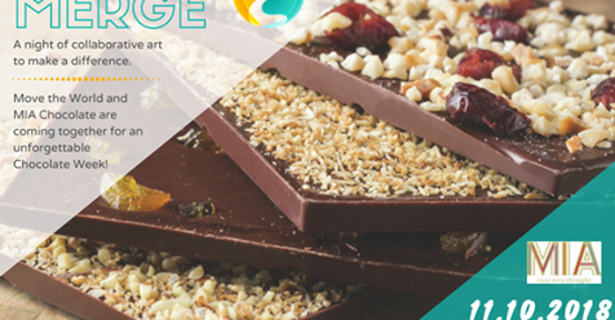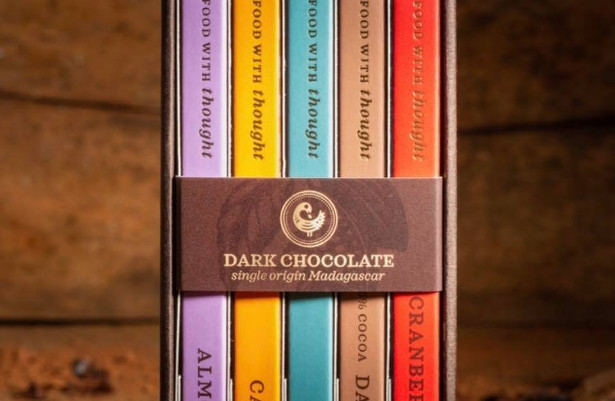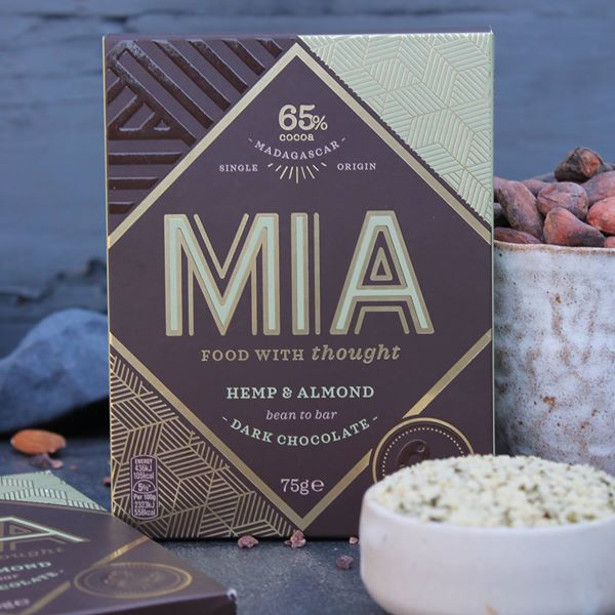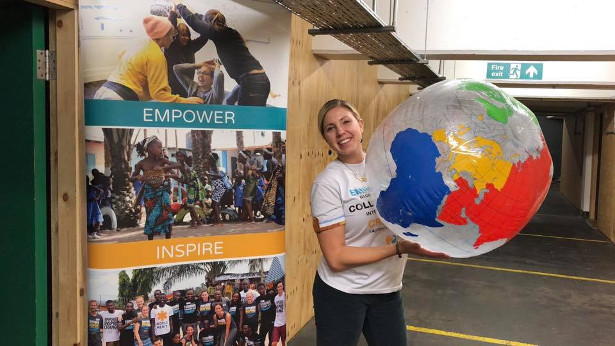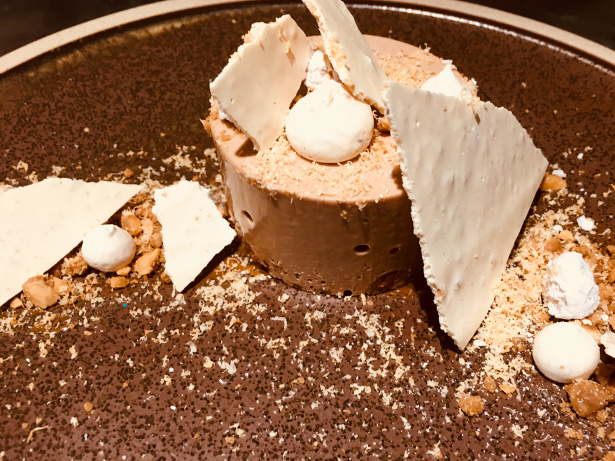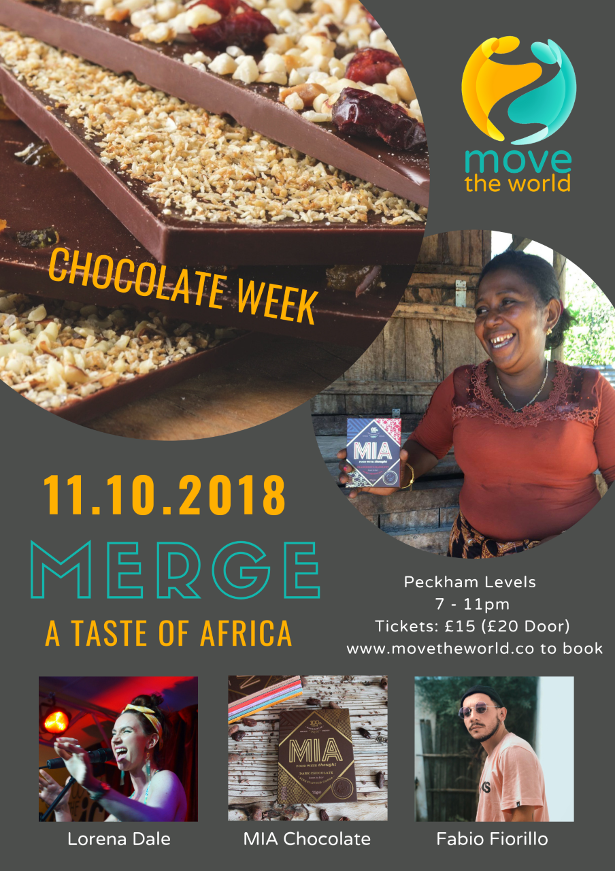 Deliciously-indulgent – Gnaw's hot chocolate shots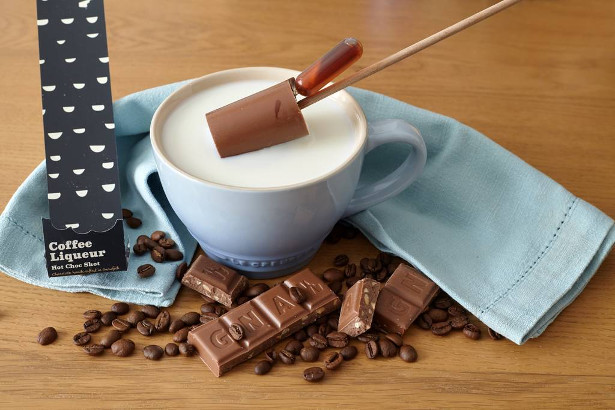 FACEBOOK | TWITTER | INSTAGRAM
If there's a better way to spend a chilly evening, than huddling up next to the fire – sipping a velvety, luxurious, handcrafted hot chocolate – with a few marshmallows on the top, we're yet to find it! Treat yourself to a cosy night in, courtesy of Gnaw Chocolate's magnificently magical hot chocolate shots.
Simply sink the shot into a mug of hot milk and stir ever so gently with the stick. Let it all melt together in a scrummy mix of all things rich, creamy and sweet before topping it off with the gooey marshmallow delights.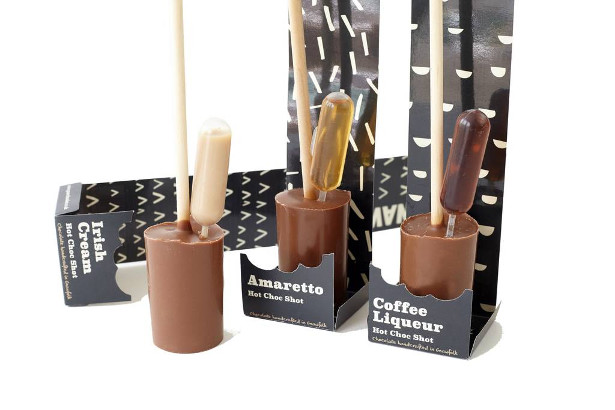 There are 7 Gnaw Hot Chocolate shots in the range; milk, dark, marbled, orange, caramel, mint and Rocky Road. And for grown-up's, there are also three liqueur hot choc shots; Irish cream, coffee liqueur and Amaretto. (Simply divine!)
They're also available in gift boxes of three shots which are great for Christmas.
Handcrafted with the highest quality locally-sourced ingredients and natural flavours. Why would they let their gorgeous, chompably lovely chocolate come into contact with anything else? Gnaw are proud to be an ethical producer with no added nasties so these luxurious hot chocolate are a perfect treat for your child's good behaviour. They'll enjoy making them too.
So, for instant happiness, warm your paws and be whisked away to Gnaw's deliciously-smooth chocolatey heaven.
Hot Choc shots are available as a build your own bundle and gift sets from www.notonthehighstreet.com and other retailers.
https://www.notonthehighstreet.com/gnawchocolate/product/liqueur-hot-choc-shot-bundle
https://www.notonthehighstreet.com/gnawchocolate/product/mixed-hot-shot-gift-box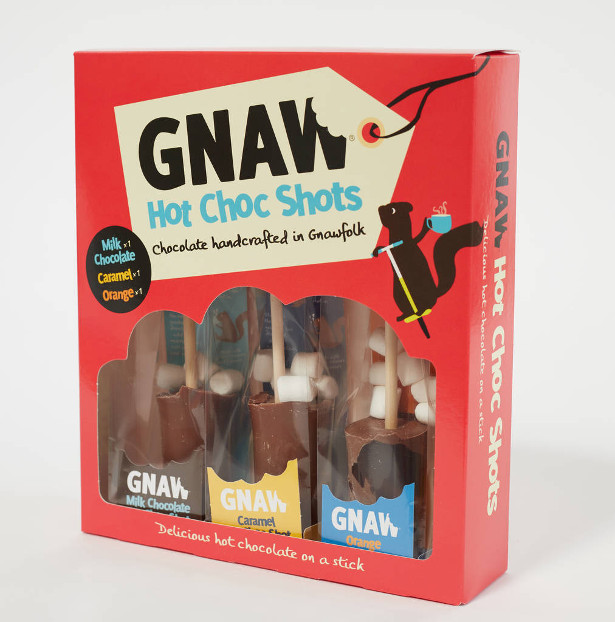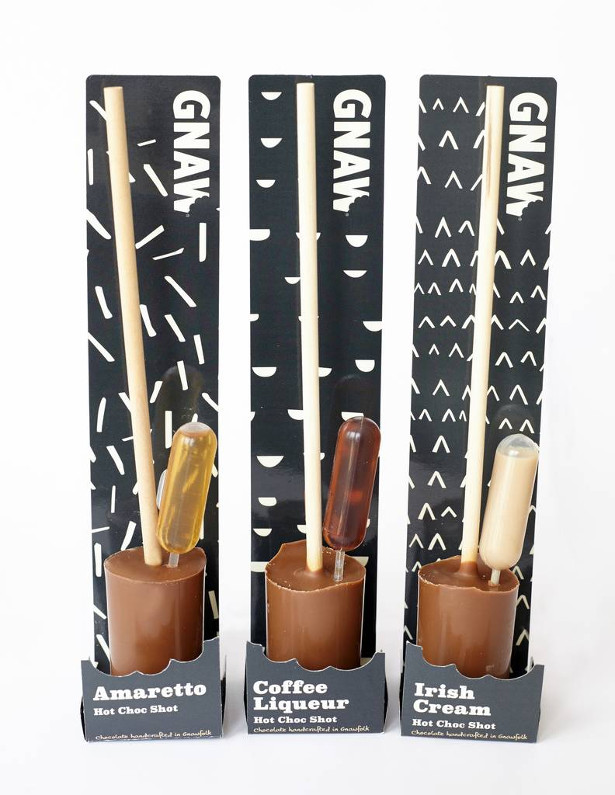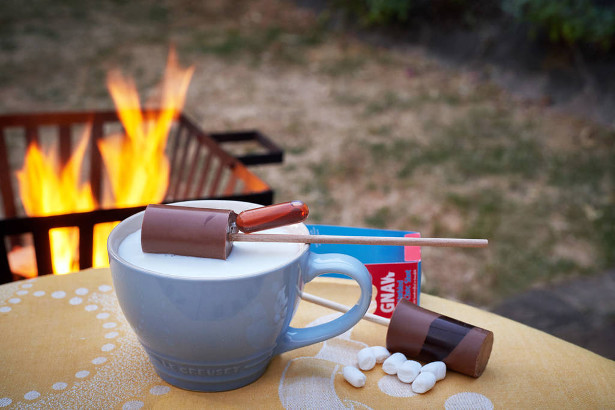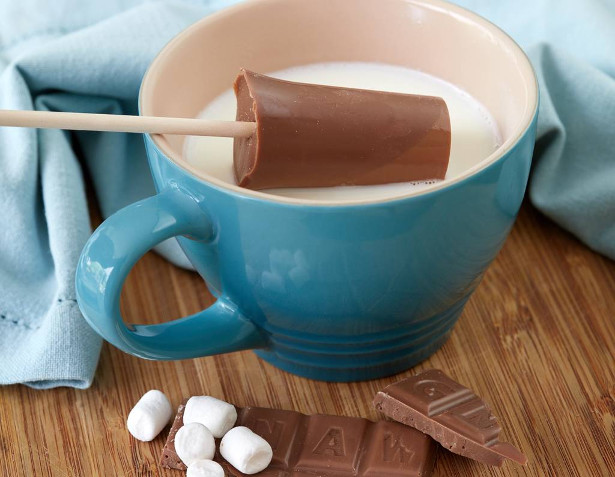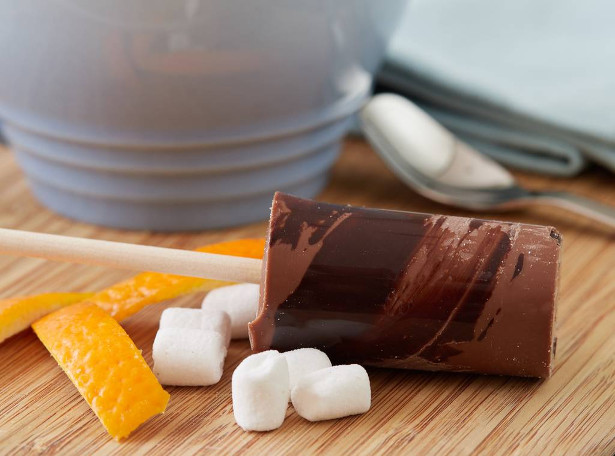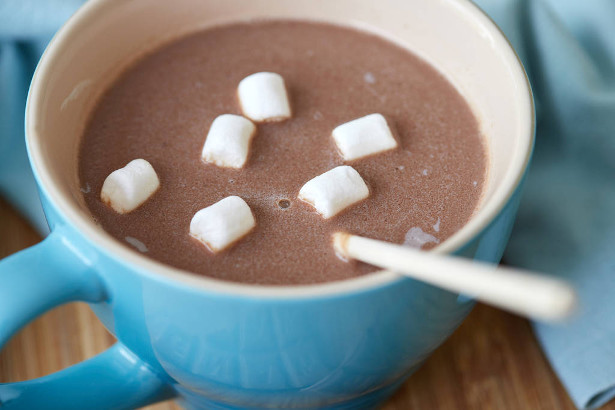 GNAW'S DARK CHOCOLATE ORANGE TART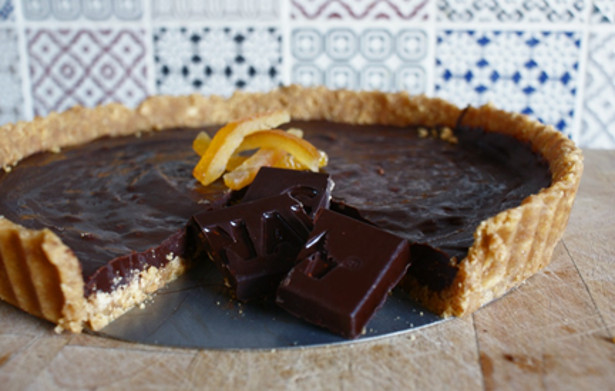 FACEBOOK | TWITTER | INSTAGRAM
Makes: 1 whole tart / 8-10 slices
Ingredients
For the Base:
180g digestive biscuits, finely crushed
100g unsalted butter
For the Chocolate Mix:
240g of any combination of Gnaw Dark Chocolate with Orange variants (I chose: 4x 35g Gnaw Chocolate and Granola Bars in flavour: Dark Chocolate with Orange, Granola and Seeds and 2x 50g Gnaw Orange Zest Dark Chocolate)
1x tsp rock salt granules
Zest of 1x orange
100ml double cream
25g honey
80g butter
Method
For the Base:
In a pan, slowly melt the unsalted butter and add the finely crushed biscuits.
Press onto the bottom of a 20cm removable loose bottom round tin, making sure the mixture spreads up the sides to the top of the tin.
For the Chocolate Mix:
Warm the butter, honey and double cream gently in a pan. Add ¾ of the salt and ¾ of the orange zest, then crumble the dark orange chocolate in to the mix.
Slowly stir the mixture until the chocolate has completely melted and pour the chocolate mix into the biscuit lined tin.
Allow to cool until hardened (this will take approx. 2 hours).
Garnish with the remaining salt and orange zest.
This is delicious served with a scoop or two of classic vanilla ice cream.
Gnaw Chocolate and Granola Bars are available from gnawchocolate.co.uk RRP £4.99 for a bundle of 5 bars.
Gnaw Orange Zest Dark Chocolate Bag 50g is available from Sainsbury's RRP £1.30
Enjoy!
Credits: recipe and photography by Ian Haste for Gnaw Chocolate
***
About Ian Haste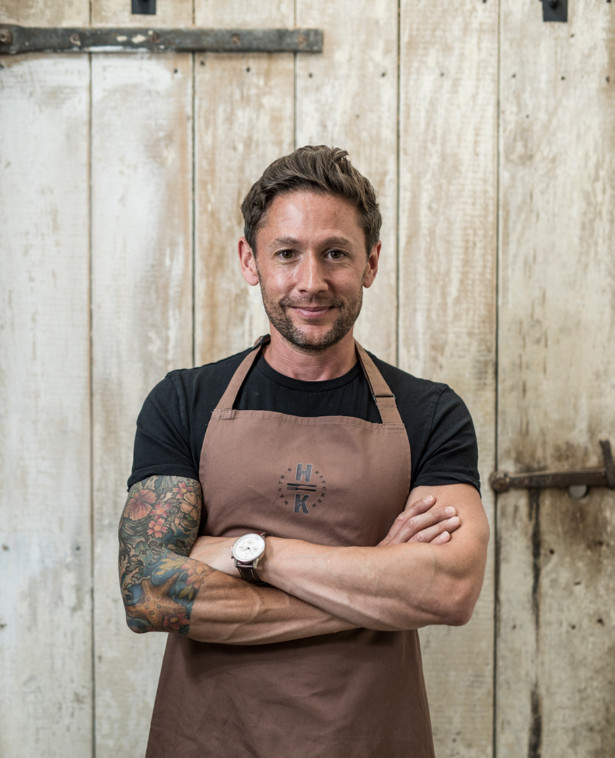 Ian Haste, Chef, Vlogger and Founder of Hasteskitchen.com, wanted to make easy to follow, nutritious recipes whether you 'can cook' (or not), or have a hectic work or family life – Ian's mission was to get everyone in the kitchen and feeling healthier. After working long hours as a chef in Norfolk's Gastro pubs, Ian started in 2014 with the creation of the Haste's Kitchen You Tube Channel.
You can follow Ian's culinary updates over on Twitter, by following @Hasteskitchen.
About Gnaw Chocolate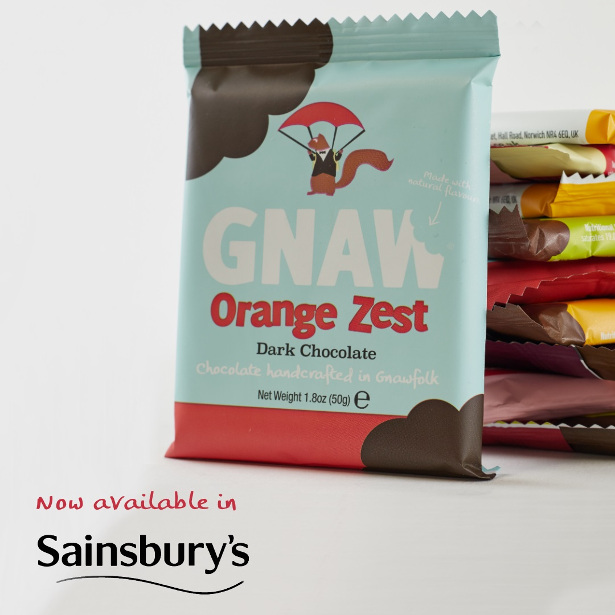 They say necessity is the mother of all invention; so when Matt and Teri Legon just couldn't source quality chocolate products for their sweet shop, they decided to make their own! Launched in 2011, Gnaw Chocolate Ltd is an artisan, handcrafted chocolate manufacturer and retailer, based in Norwich, Norfolk.
With so much serious chocolate out there, the range of 60 deliciously quirky flavours are designed with one thing in mind – to put the joy, fun and playful surprise back into the chocolate industry.
Every single chocolate is carefully hand-crafted in their Norwich kitchens using locally-sourced ingredients, natural flavours and with no added nasties. The very best of ingredients are all hand-mixed together with a whole load of love and a big warm hug of Gnaw playful fun.
Making Healthy Taste Delightful
Gnaw Chocolate balance reduced sugar and great taste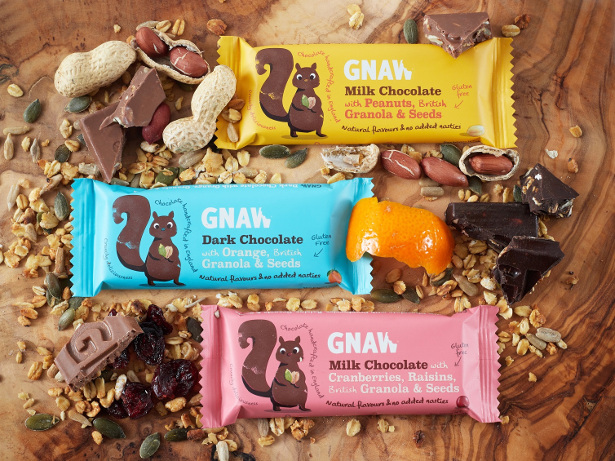 With the Government's 'sugar tax' and their target to reduce added sugar in food and drink products by at least 20% by 2020*, manufacturers in the confectionery industry have their work cut out. Just how do they create delightful sweet treats without compromising on taste or quality? Gnaw Chocolate, the Norfolk based artisan handcrafted chocolate manufacturer believes that it's cracked it!
Succeeding where many have failed by making 'healthy' taste delightful, Gnaw has combined health and taste in its new chocolate and granola bars.
Carefully handcrafted in Norfolk with 35% healthy ingredients and no added nasties; seeds, fruits, nuts and British granola – grown in the finest Norfolk fields. As such, they are a great source of fibre too; up to 14% of the bar. That's right – healthier chocolate, and no added guilt.
There are three bars in the range; Milk Chocolate with Peanuts, British Granola & Seeds, Milk Chocolate with Cranberries, Raisins, British Granola and Seeds and Dark Chocolate with Orange, British Granola & Seeds – crunchy deliciousness. All are suitable for vegetarians and these healthier chocolate bars are also great news for those with food intolerances with all three being gluten-free and the dark bar also dairy-free.
Talking technically for a moment, Gnaw's Founder, Matt Legon explains:
"Some chocolate manufacturers use a cocoa butter substitute but we only ever use cocoa butter – the higher the high cocoa butter content, the lower the sugar content. We only use the very best ingredients in our quirky range; why would we let our chompably lovely chocolate come into contact with anything else?"
"Similarly, the higher the cocoa mass content, the lower the sugar so, dark chocolate is naturally lower in sugar than its milk or white chocolate cousins", Matt continues.
Whilst Gnaw has produced a virtuous No Added Sugar range since 2013, the innovative chocolate manufacturer has sought further ways to meet the significant consumer demand for healthier food choices.
Recently launching their 72% cocoa dark chocolate bars, Gnaw's forward-thinking new product development team are soon to launch a new range of small impulse bars to meet the growing demand for 'Free-From' choices. Watch this space.
Matt concludes, "Whilst 'being good' is great, consumers are still reluctant to lose their sweet tooth completely and they won't need to. Our new products will balance a healthier lifestyle and the occasional chocolatey indulgence".
*Public Health England, March 2017