Curl up on a Chesterfield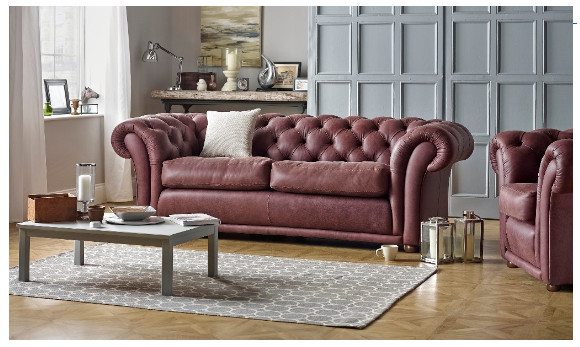 The Chesterfield style may be over 300 years old, but it's still very much in fashion today. The team at Sofas by Saxon have been handcrafting Chesterfield sofas in their Lancashire workshops for over 30 years, making them experts when it comes to these timeless designs.
With endless potential and the ability to look stunning in both modern and traditional schemes, it's not surprising that Chesterfield sofas have stood the test of time. The classic design features a low back with luxurious supple leather and those distinctive deep buttons. It's characteristic, elegant shape has been adored for centuries and Sofas by Saxon are experts at creating sofas and chairs in this timeless design.
For those looking for tradition but with a slight contemporary twist, Sofas by Saxon have also come up with some slightly modern twists. With several re-imagined versions of this classic design available, there are plenty of options to choose from. These include the Jazz sofa, with its deep buttoned back and fully coil sprung buttoned seat, as well as the Mayfair, which boasts an elegant curved frame. With these and many more, Sofas by Saxon have cleverly come up with designs which echo the tradition of the Chesterfield, while also fitting perfectly into 21st Century homes.
In terms of upholstery, Chesterfield sofas lend themselves perfectly to a whole array of colours and fabrics. Whether you favour a traditional luxurious leather, sophisticated linen or a statement pattern, Sofas by Saxon have a brilliant range to choose from. Recently, there has been a rise in demand for sumptuous velvet and this looks particularly magnificent in deep jewel and berry tones, creating a seat which is both tactile and effortlessly glamorous. Whatever you decide, the experienced expert pattern-cutters make sure that your fabric lines up perfectly, creating a beautiful sofa which you just can't wait to sink into.
In fact, each and every piece that Sofas by Saxon produce is lovingly fashioned to exceed expectations, including bespoke sizes and fabrics. Their traditional techniques have not changed over the decades, so you can be sure that every stage of the process is undertaken by someone with a real passion for their craft, creating exceptionally beautiful results.
JUDGMENT DAY DECIDED WITH THE BOOT AT THE CRABBIE'S CHALLENGE
Can you Beat The Dragons?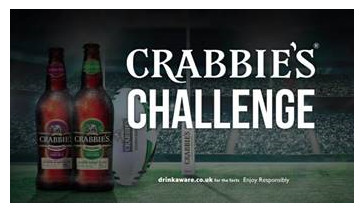 Four teams, three challenges – one winner. The Crabbie's challenge brought together the four best rugby teams in Wales to battle it out ahead of Judgement Day and the winning Dragons are challenging you to beat their victory.
Ahead of the double-header at the Principality Stadium this weekend, it was Dragons' time to roar – with Welsh International and captain for the 2017-18 season, Cory Hill; Dragons' hooker with seven Welsh international caps, Elliot Dee; Dragons' fly half Arwel Robson and Zane Kirchner South African international being crowned Crabbie's Challenge Champions.
1st Dragons with 36 points
2nd Scarlets with 23 points
3rd Ospreys with 22 points
4th Cardiff Blues with 11 points
The three tier challenge, organised by Crabbie's Alcoholic Ginger Beer, saw each club put forward its best squad of four players, who stepped up to tests of speed, accuracy and balance. Lucy Cottrell, Brand Manager, Crabbie's Alcoholic Ginger Beer, explains; "The challenge is not only a great chance to pit the clubs at Judgement Day against each other, the activity also allows grassroots players to directly compare themselves against some of the best in the country. We'd love as many budding players as possible to have a go!"
The Crabbie's Judgement Day Challenge:
1. Test one was to trial the players' speed. How many penalties can be kicked from the 22 in 10 seconds. Sounds simple, until you are put against the clock! One point was scored for every penalty put through the posts.
2. Next was the accuracy test. With a single tackle bag placed between the posts each player had five attempts to kick a ball into the tackle bag – two points per direct hit.
3. Finally, the players were challenged on balance. Spinning around the ball ten times, the players then stepped back for one last "dizzy" shot at goal for a final five points.
From the outset it was the Dragons who were to set the pace for the challenge. For some of the team this was the first time they'd kicked in years, however following a solid start, they scored an impressive 21 points after the first two rounds. Cory said; "Kicking is not part of my game. In fact, I can't remember the last time I had to kick a penalty! It was good to finish the first round on top along with Zane."
It was however the test of balance that proved most fruitful, with Arwel, Elliott and Zane stepping back and striking the ball sweetly between the uprights. The Dragons had set the bar of 36 points for the rest of the Judgement Day teams to beat – and it was the Cardiff Blues who were ready to take up the challenge next.
With Welsh International and captain of the 2013 Lions tour, Sam Warburton; Cardiff Blues' prop and Tongan international, Taufa'ao Filise; and Cardiff Blues' fly halves Ben Jones and Ben Thomas set to take on the challenge – the Cardiff Blues had pulled together a strong team.
Ben Jones shone in the first round, stroking over a whopping six penalties to get the scoring underway, the highest score by any individual player on the speed test. The team struggled thereafter with dizziness getting the best of all the players in the final challenge.
The day ended with Cardiff Blues notching up 11 points, not enough to beat the Dragons, but with the Ospreys and the Scarlets to come could still be a score to beat. Warburton added; "The boys had great fun. My excuse is that I haven't kicked for six months! I think I'll get practicing again in the back garden."
The Ospreys were next up, and the stage was set at their training facilities at the Llandarcy Academy of Sport with Ospreys Prop and Moldovan international Dmitri Arhip, Ospreys centre Ben John, Welsh International and Ospreys centre Ashley Beck, and Ospreys scrum half Reuben Morgan Williams making up their team.
With a consistent performance in challenge one, the team were off to a solid start, notching up nine points between them, however it was all still to play for, and round two also added a further eight points leaving them needing all four of the final 'dizzy' shots at goal to move into the lead.
With Ashley stepping back and slotting it through the posts, the opportunity was still on, however the rest of the team couldn't follow his lead, leaving the Ospreys with 22 points. A very respectable score putting them in second place with just the Scarlets to go.
The last stop was at Parc y Scarlets where the Crabbie's Challenge was to crown the overall winner of the pre-Judgement Day showdown.
Four players were selected, supported by Scarlets Captain, Welsh International and British and Irish Lions, Ken Owens. Stepping up to take on the challenge was Scarlets Centre and Welsh International Scott Williams; Back-Row, Josh Macleod; Fly Half, Billy McBryde; and Scarlets Openside Flanker Shaun Evans.
Billy McBride started well setting the bar high with five scored in the speed test and the others followed suit notching up an impressive 14 goals between them.
Another strong round in test two, with Josh and Scott both scoring, meaning the winner of the Crabbie's Challenge had come down to the final test. If the Scarlets could score all four of their final 'dizzy' penalties, victory would be theirs.
With Scott able to slot his through the posts, there were three remaining, however Billy, Josh and Shaun were not able to follow it up, leaving the Scarlets with 23 points, enough for second, but not enough to take the title. It was to be the Dragons who would take the victory, with the Scarlets squeezing the Ospreys into third.
To see more of the challenges visit https://vimeo.com/crabbiesuk and https://www.facebook.com/CrabbiesUK/ – have a go yourself and send it to @CrabbiesUK on Facebook?
Does your little one aspire to become a budding carpenter, builder or mechanic?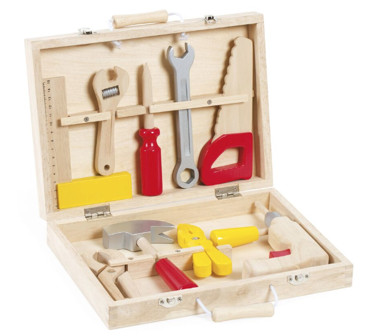 Let them learn the tricks of the trade with this stylish wooden toolset, perfect
for any little person who likes to help around the house.
Leaking taps, wonky shelves and loose screws will be a thing of the past when your little one gets their hands on this set!
Wooden Tool Box – £40 – National Theatre Bookshop – shop.nationaltheatre.org.uk
The wooden toolbox contains nine wooden tools, including a hammer, spanner, power drill, saw, screwdriver, set square, pliers and two wrenches
Blinds 2 Go Designer Collaboration: Emma Bridgewater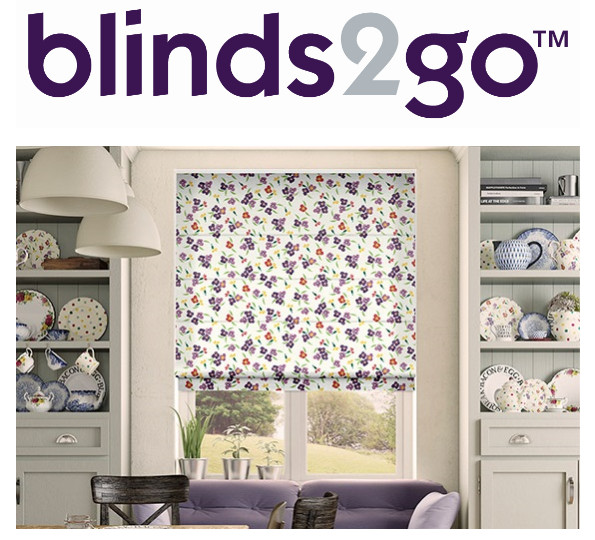 Emma Bridgewater's quintessentially British designs, with a generous helping of Blinds 2go know-how, makes the new Emma Bridgewater roman and roller blind collection a collaboration of pure beauty. All made to measure for your home.
Emma Bridgewater is a renowned household name thanks to their hand painted designs, from the famous Polka Dot to the quirky kitchen inspired patterns. And their devotion to making the everyday a 'little bit nicer' is exactly what this collaboration is built on.
Quintessentially British designs mixed with Blinds 2go experience is what makes this Emma Bridgewater roman blind collection truly special. Hand painted florals all the way through to kitchen favourites, this collection brings patterns made for a family home.
Blinds 2 Go brings you this new collection in the form of Roman and Roller blinds. Prices start from £27.25 for a made to measure roman blind measuring W60cm x D60cm. For free fabric samples and further information visit www.blinds-2go.co.uk tel 0800 862 0464.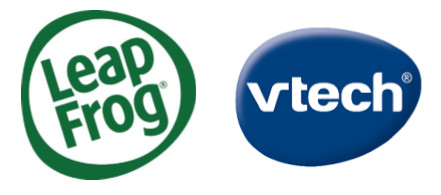 Smart Toys
Kidizoom Action Cam 180°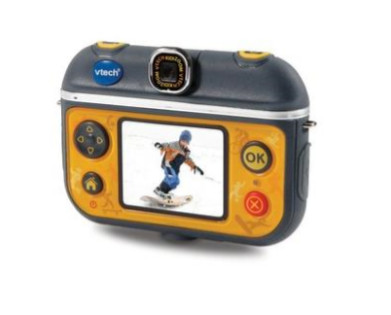 Kidizoom® Action Cam 180° is a light and multi-functional action camera for children! Take great photos and shoot exciting videos on the move, choosing from lots of cool visual effects! Play through three fantastic games, or create fun stop motion, slow motion or fast motion videos with a great selection of background music to choose from. Use the time-lapse photo recording function to capture great and creative actions shots! Includes a waterproof case which allows you to take underwater photos or great shots in the rain, and mounts that allow you to attach the camera to a bicycle and more!
Kidizoom Smart Watch DX Blue

Kidizoom Smart Watch DX is the next gen smart watch just for kids! This durable and multifunctional smart watch features a camera for on the go photo and video taking, over 50 different 3D style digital and analogue clock faces and 8 great games. Connect to the Learning Lodge and download more apps and games! Add fun effects, frames and filters to your photos and videos. Pedometer and Action Challenge activities use the motion sensor. The Time Master activity helps children learn to tell the time! There's also a calculator, calendar, alarm, stop watch, timer, voice recording function and more!
Kidizoom Duo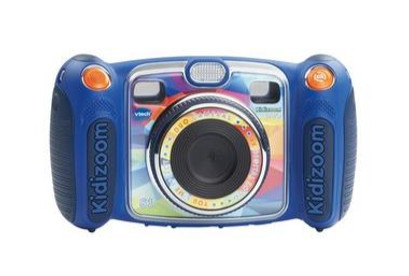 Take great selfies and pictures of your friends with this all new dual lens Kidizoom camera! The two lenses can be swapped between at the touch of a button, making photo taking of any occasion effortless. Add fun distortion effects, stamps and frames, or use the auto-portrait feature to take photos automatically. You can also film movies, adding animations along the way. Record your voice and add funnyeffects to it! Other great features include 4x digital zoom, You and Me photo effects, 5 great games, Wacky Photo Shaker, photo editor and Silly Face Detector. All of this is easily seen on the large 2.4 inch colour screen.
Touch & Teach Tablet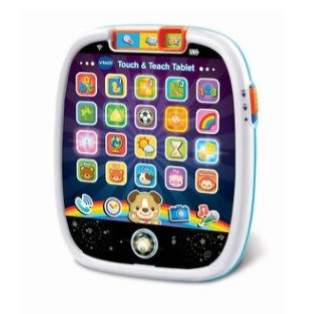 Your little one will have a tablet of their very own with the Touch & Teach Tablet by VTech!. When they tap the 25 pretend light up app buttons to explore, discover and learn early skills including numbers, shapes, animals, colours, letters and much more. Little ones can also take virtual pictures, make pretend phone calls and check the time! Features 3 modes of play; Explore, Music and Learn. Light up glowing home button and swiping along the buttons triggers fun light patterns. Includes 3 sing along songs and 20 melodies. this fun-packed toy will keep little ones engrossed for hours.
PJ Masks Time to be a Hero Learning Tablet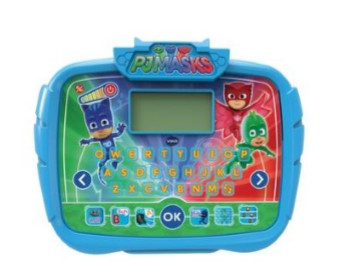 Join Catboy, Owlette and Gekko as they go into the night to save the day! The VTech® PJ Masks Time to Be a Hero Learning Tablet features six exciting activities that help to reinforce the learning of letters, phonics, rhyming, vocabulary, matching, problem solving and much more! Tablet features 26 letter buttons, left & right cursor buttons & activity buttons, 3 character buttons introduce your favourite PJ Masks friends. With fun animations, cool sound effects, character voices and more, your child will love to join this learning adventure with the PJ Masks! Encourages language development, visualisation & memory and imaginative play.
LeapFrog Epic™ Academy Edition

LeapPad™ Ultimate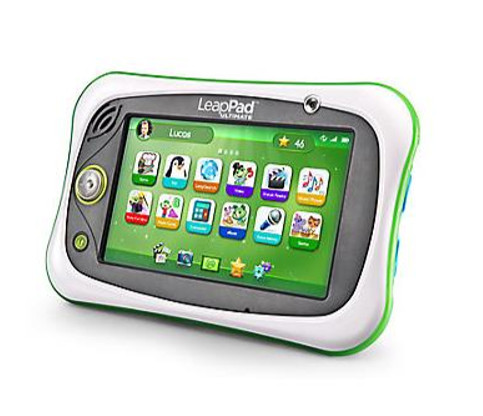 National Vegetarian Week: Go Nuts for Fruit and Veg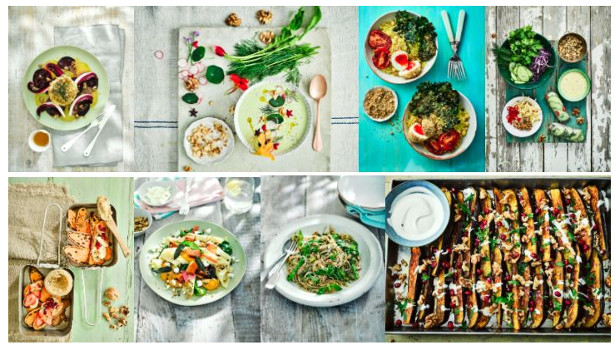 The latest recommendation that we should be eating 10 portions of fruit and veg a day prompted a variety of responses – mostly groans – particularly as only 8% of teenagers and about a third of adults actually manage to meet the 5-A-Day target. [1]
Fruit and vegetables are brimming with essential vitamins and minerals, a variety of phytochemicals, gut healthy fibre and are naturally low in calories, so it makes sense to pack more into our everyday diet – and it's actually not as hard as you might think.
Ahead of National Vegetarian Week (14th – 20th May), State Registered Dietitian, Helen Bond, provides her advice on how to painlessly up your fruit and veg intake:
"Whilst consuming more than five portions of fruit and vegetables a day may be desirable, the reality is that for many people this is unrealistic and unachievable. However, there are simple food swaps and changes we can make to improve our daily diet, whilst still keeping our taste buds satisfied."
Helen Bond's Top Tips to Increase Fruit and Veg intake:
Go nuts – It's easy to add tasty plant-based ingredients to liven up a green salad – it doesn't have to be all vegetables. A handful of toasted, caramelised or plain California walnuts will add a variety of texture – and they're also energy giving nutritional powerhouses! Packed with good fats, essential omega-3s and lots of vitamins and minerals, they contribute to a healthy, balanced diet.
Replace potatoes – Potatoes, yam and plantain don't contribute towards your 5-A-Day as they are starchy food, so try replacing or supplementing potatoes with different vegetables. Mashed parsnip, sweet potato, carrot, and butternut squash are all brilliant alternatives – mashed carrot and swede is a winning combination, which is both nutritious and delicious.
Double up – In most recipes (particularly soups, stews, curries, casseroles and pizzas) you can double the veg without altering the dish – or letting the kids know about it! An extra handful of peas, beans or lentils, chopped up mushrooms, or doubling up on the leafy greens adds both flavour, texture and nutrients.
Grate away – Grate your favourite fruit or veggie and sprinkle it over your meal for an Insta-worthy, healthier dish
Get spiralising – Instead of spaghetti to accompany your bolognese, spiralise carrots, or courgettes into 'courgetti'– a much speedier and fun process than boiling handfuls of weighty pasta. Cucumbers also make beautiful ribbons for salads, and parsnips are great for making röstis or fries!
Ditch your elevenses biscuits – Opt for a handful of dried fruit instead, like apricots, dates, raisins or currants etc. A 30g portion counts towards your 5-A-Day, and is a healthier way to satisfy your sweet tooth.
Keep your freezer and cupboards well stocked – A convenient alternative to fresh varieties, frozen and ambient options stay fresher for longer and despite any confusion, they all count towards your 5-A-day.
Eat a rainbow – Variety is important! Different coloured fruits and vegetables contain their own unique combo of nutrients. To get the most benefits, try to eat one portion from each colour group. Choose from red, green, yellow, white, purple and orange varieties of fruits and vegetables.
Go for those in season – Locally grown produce offers value for money and picked at their peak of ripeness, they often look and taste the best – just as nature intended.
Start the day with a glass of unsweetened 100% pure fruit or vegetable juice – Hydrate after the overnight fast with a 150ml glass which counts as a portion of fruit or veg.
Got the munchies? – Chomp on your favourite variety of nuts or raw vegetable crudités – cherry tomatoes, button mushrooms, carrots batons or celery sticks with a spicy salsa, hummus or guacamole dip make for a delicious, healthy snack.
Don't forget dessert – Pack one final portion into your day with a bowl of yogurt and frozen berries. It is easy to throw together, nutritious – and delicious!
'Teepee Time' Has Arrived At LoveKeepCreate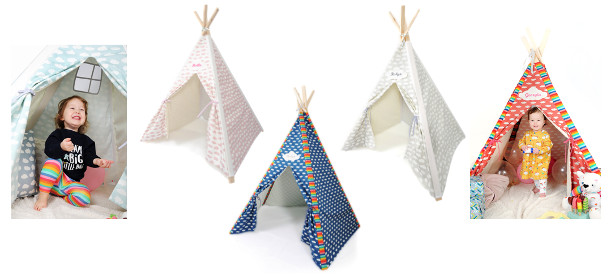 Guaranteed hours and hours of fun play, let your little adventurers' imagination and creativity take over with the gorgeous new teepee collection from LoveKeepCreate.
From tea parties and hide and seek with friends, role-play or story time with mum and dad, the lightweight and foldable teepee tent made from 100% cotton with four wooden poles is a great hideout for kids whatever the weather.
The uber stylish LoveKeepCreate teepees handmade in the Devon workshop are available in two striking designs – neutral clouds and bold rainbow and clouds.
LoveKeepCreate Teepee – from £165
www.lovekeepcreate.co.uk
The Haibike sDuro HardSeven 1.0 2018 model is the entry level spec Haibike suitable for those wishing to get out riding without breaking the bank. Suitable for road, path, bridleway and light off road use for a mix of riders. A great way into the eBike scene.
Haibikes's new sDuro HardSeven 1.0 eBike is the base spec model in the Haibike electric bike range. With the Yamaha LED controls, 9 speed gearing and Suntour's coil sprung fork.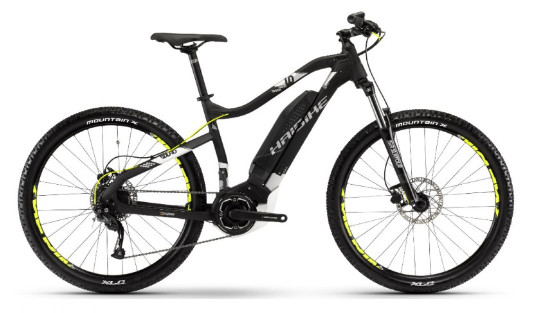 Shoot and score with Sony's
spectacular sporting champions
The 2018 summer of sport is fast approaching and what better way to experience the beautiful game than with the latest kit from Sony
The true essence of sport in exceptional detail
Experience football at its best with Sony's 4K Ultra HD KD-65XF90 complete with High Dynamic Range (HDR) and Android TV
Invite friends over for the ultimate football get-together and watch the match in incredible detail on your new Sony XF90 BRAVIA series.
The XF90 Series features the 4K HDR Processor X1™ Extreme, using powerful real-time image processing for ultra-detailed pictures, which means everything you watch upscales to near 4K HDR quality.
Keep your eyes on the ball with Sony's newest technology, X-Motion Clarity™, which helps keep fast action smooth and clear, with images precisely controlled to minimise blur with no loss in brightness; perfect for the summer of sport and high-speed action scenes.
The XF90 series offers advanced voice control and Android TV™ with instant access to movies, TV shows and thousands of apps, and can be used as a gaming device. TV lovers can enjoy hit shows and timeless movies on Google Play Movies & TV, Netflix, Amazon Prime Video, YouTube, and others.
The ultimate television for this year's summer of sport
Introducing the Sony A1 and Sony AF8 OLED, 4K Ultra HD, High Dynamic Range (HDR), Smart TV (Android TV)
Bring the excitement and adrenaline-fuelled rush of a football match direct to your living room with Sony's sublime OLED BRAVIA TV offerings – the A1 OLED and AF8 OLED Series.
Complete with OLED TV technology, the BRAVIA televisions both feature over 8 million self-illuminating pixels which offer a significantly enriched visual experience with unprecedented blacks, authentic colour and a wide viewing angle; all to give viewers the best visual experience of the game imaginable.
Feel the roar of the crowd with Sony's immersive Acoustic Surface technology which transforms the screen into a speaker; putting the viewer in the heart of the action through incredible sound.
With refined 4K HDR picture quality, you'll feel like your sporting heroes are in the living room; the television series delivers enhanced contrast, colour and clarity.
Both the Sony A1 and AF8 series truly offer picture and sound in perfect harmony and with their one slate concept design, fit exquisitely into any stylish living room, and most importantly embed the viewer in the game.
Sound of the stadium in the comfort of your own home
The world's first Dolby Atmos® soundbar from Sony, the HT-ZF9 features 3.1ch Dolby Atmos® / DTS:X™ and Wi-Fi/Bluetooth® technology
Feel the power of the stadium with Sony's exceptional HT-ZF9; the premium soundbar with Dolby Atmos and DTS:X technology to create room filling sounds from all around you.
Experience three-dimensional surround sound from the incredible soundbar speaker and subwoofer thanks to the Vertical Surround Engine; capable of immersing you in sound from all around, from the luxury of your own sofa.
A dedicated 'Sport' mode embraces the true essence of the game with crowd noise and on pitch antics, all without losing those insightful remarks from commentators.
Space saving sound in a sleek design
Sony's HT-SF200, a 2.1ch compact single soundbar packs a powerful audio punch
The Sony HT-SF200 compact soundbar is the ideal solution for stylish and space conscious sports fans.
The new 2.1ch compact soundbar allows that cinematic sound feeling in the living room. Designed to complement the furniture it's placed on, not only will it look good, the inclusion of S-Force PRO Front Surround creates the effect of being surrounded by speakers – without wires trailing around the room.
Not one to compromise on sound quality, be ready to pump out the victory tunes with the deep bass from the built-in subwoofer when your favourite team scores.
Seize every moment of the game with top speed and zoom abilities
Achieve astounding sporting images with fast autofocus
With Sony's DSC-RX10 IV you can combine lightning fast autofocus and continuous shooting, to easily capture stunning photos and film your own sporting highlights in 4K, at any given opportunity.
The High-density Tracking AF Technology allows you to focus reliably on moving subjects and not miss a moment of the action and the super built-in Zeiss lens, with its high-magnification zoom, achieves excellent contrast and sharpness for every shot.
Capture moments from the beautiful game in spectacular detail
With Sony's latest full-frame mirrorless camera, the α7 III – never miss a moment
Reminisce over those ecstatic highs (or challenging lows) and capture the game in glorious detail with the latest addition to the α range, the α7 III.
Call upon your inner sports photographer and improve your own game with Sony's unmatched innovation. The image sensor is at the forefront of the new α7 III, as it features a brand new 24.2MP back-illuminated Exmor R™ CMOS image sensor with increased sensitivity, outstanding resolution and an impressive 15 stops of dynamic range at low sensitivities – all of which guarantees you'll capture the football match like no one else can.
Trying to capture fast action shots? With up to 10 fps shooting and 693 Phase-detection AF points you never have to worry about missing a single detail.
Will the carving of Donald Trump's face on an arctic iceberg melt or last for a thousand years?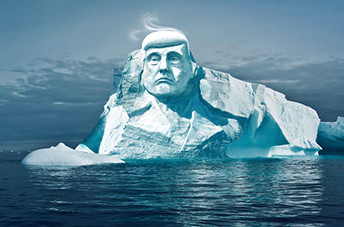 Project Trumpmore is aiming to demonstrate climate change in a monumental way. A Finnish NGO wants to commission a 115-foot tall ice sculpture of Donald Trump's face in the arctic region to demonstrate that climate change is happening. Like the former US presidents on Mount Rushmore, Donald Trump will have his face carved onto an arctic glacier, in order for it to melt.
– Global warming is one of the most important issues and topics of today. There are still people who ponder whether it's a real issue. We want to build the monument for all of us, so we can see how long the sculpture lasts before melting. Often people only believe something when they see it with their own eyes, says Nicolas Prieto, the chairman of the association Melting Ice, which is behind Project Trumpmore.
One person can make a difference
The project started when three young men working in the creative field got enough of talking and wanted to act instead. Instead of filling the world with fake news and alternative facts, this project aims to actually show climate change taking place.
– Our starting point was to create something concrete, something people can see and something that makes climate change visual. In general, we believe that a DIY-attitude appeals to people, and it's certainly the same thing which got us started, Prieto sums up.
Project Trumpmore's goal is to generate conversation and hopefully catch the eye of anyone who is willing to fund our project.
– This project is a huge challenge and we can't do this without help. We are now asking everybody to join this movement. It can be made by talking, liking, sharing, funding etc. All possible help is more than welcome.
For more information:
Video: vimeo.com/264496887
Web site: www.projecttrumpmore.com
Hot Diggity Dog – We're Planting the Seeds for some Springtime Fun!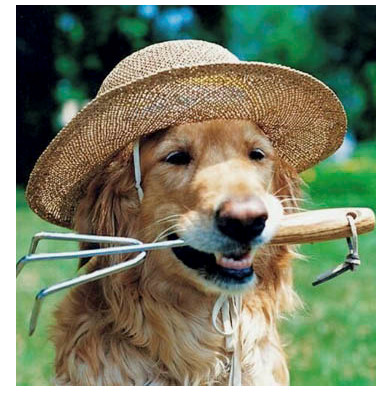 Upcoming Events & Exhibits! Commissions are always open at my exhibits & events – Gift Certificates too! Reminder!…
By LouLou Clayton
Premier15s has "raised the standard of the women's game", says England star and HomeServe plumber Marlie
Marlie Packer was speaking to former Wales and British and Irish Lions hooker Richard Hibbard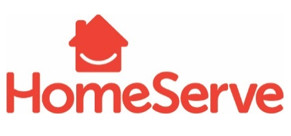 England rugby star and HomeServe plumber Marlie Packer says the inaugural year of the Tyrell Premier15s competition has raised the standard of the women's game – but she admitted her Saracens side "took their foot off the gas" as the season drew to a close.
Sarries led the way throughout the season, with a run of 12 straight wins at the start leaving the other 14 clubs trailing in their wake.
But defeats to Wasps and Harlequins – who they meet in Sunday's final at the Trailfinders Sports Ground, in Ealing – meant a nervy end to the season.
Marlie, who has more than 50 caps for England, was speaking to former Wales and British and Irish Lions star Richard Hibbard, after HomeServe installed a range of smart home technology at his home in South Wales.
She said: "The first season of the Premier15s has been good and has lifted everyone's game. We had some extra clubs coming into the league which has been great. They've all been top six and Gloucester-Hartpury have been top four.
"Part of this year's programme has been getting all the clubs to operate with a professional club set-up. That means strength and conditioning, physios, and that sort of thing.
"With another year behind us, that will be even better.
"The main lesson we have learned as a team is not to become complacent. We were smashing it at the start of the season but in the last few games we took our foot off the gas.
"When we lose four or five players to international duty – like Poppy Cleall and I – other players do step up and give us some go forward but I think we just lost a bit of that."
Marlie also discussed the recent Six Nations, in which England finished second to France after losing in Grenoble to a last minute try.
She added: "We were really disappointed with the result. France was a really tough one because we felt we lost the game rather than they won it.
"It wasn't that they played much better than us. We wasted five killer opportunities to get points but it's one of those things. We were pleased to finish on a high with a game against Ireland in front of one of our biggest crowds."
Calling all Lactic Lovers
Get under the rind at two cheese-tastic events

This May, the Academy of Cheese is hosting two evening events that explore two of Britain's best loved cheeses – Cheddar and Stilton. Enthusiasts wanting to develop their love and understanding of all things lactic can learn from leading industry figures at Borough Market.
Tuesday 1st May at 6.30pm
Cheddar 101 – Block to Blended to Bound
Thursday 3rd May at 6.30pm
Stilton Cheese Grading – Why, How and Have a Go!
A sensory journey with Tom Chatfield, International Cheese Judge and Cheddar expert; exploring the various Cheddar making methods, the array of Cheddar flavours and dynamic pairings with beers from London microbrewery Tap East.
• How to taste cheese the Academy way
• Why Cheddar is matured in plastic, wax or cloth
• Why cheese and beer taste great together, led by Michael Hill from Utobeer
• What to enjoy with your favourite Cheddar
An informative hands-on grading cheese session with Robin Skailes, Director of Cropwell Bishop Creamery, Stilton makers for over 160 years.
You will learn about the history of Cropwell Bishop, the cheese iron, why grading is important and how to grade Stilton cheese.
Stilton etiquette and how to taste cheese the Academy way will follow, led by Charlie Turnbull, International Cheese Judge and Academy Training Partner.
Cropwell Bishop cheese sampling with Sparkling Wine pairings to close.
Both events take place at: Borough Market Boardroom, 8 Southwark Street, London, SE1 1TL
For more information and to book visit: https://academyofcheese.org/events/
Tickets £45
CRABBIE'S ALCOHOLIC GINGER BEER GET PITCH SIDE AHEAD OF JUDGEMENT DAY VI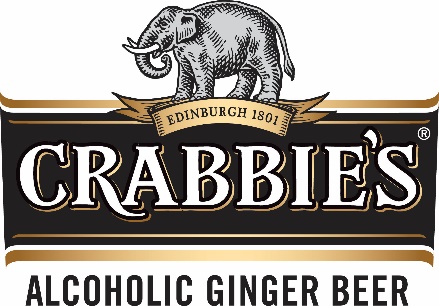 With Welsh Rugby's big calendar date, Judgement Day, just around the corner, the team at Crabbie's Alcoholic Ginger Beer have sat down with players from each club to assess the mood in each camp.
Judgement Day is not just for the spectators, it's a massive game for the players. No stranger to the big stage, Dragons' hooker and Welsh International Elliott Dee says; "It's the one everyone wants to be involved in. It's a local derby in front of potentially 70,000 people. A massive occasion and playing in the stadium and having the crowd behind you lifts you an extra 10%."
For Scarlets Back-Row, Josh Macleod, playing at the Principality Stadium has always been a dream adding; "For us youngsters coming through playing at the Principality is one of the aims so for anyone not part of the national squad playing on a stage like that is a massive occasion and really something to look forward to."
With wins and losses in Europe in the build up to the big day, the road to Judgement Day has been varied across the clubs, however there is no mistaking that all eyes are on this weekend's action as the next big landmark date. So – what does preparation look like for each of the clubs.
For the players on the pitch, it's business as usual. Blues Fly-Half Steven Shingler said; "The week is usually the same. You prep for a side [you are playing] and pick out some chinks in their armour." Josh Macleod also said about the Scarlets preparation; "We take every game really seriously and we'll knuckle down in training this week."
Welsh International and Ospreys centre Ashley Beck, however added; "Depends really if you're on the first game or the second. If you're the first game it's a bit easier, it's a normal day. If it's the second, as with the Ospreys, we tend to stop at a hotel try and meet at the same time – but you all find yourselves watching the first game."
The double header will kick off on Saturday 28th with the Dragons V Scarlets – but who will be keeping an eye on who as they prepare for the big game?
Dragons' Elliott Dee said; "Scarlets have got 15 dangermen out on the field, they have been the on-form Welsh region for the last two or three years and they've obviously got a lot of Welsh internationals. I think the boys that make them tick are Tadhg Beirne, 'Cubby Boi' [James Davies] and then up-front Ken is a talisman for them, and obviously Rhys Patchell at 10. There's a lot of boys you could name."
Scarlets' Back-Row, Josh Macleod replied with; "I'd say their pack. They've got a couple of Internationals in Corey Hill, Elliot Dee, a couple of quality youngsters who are coming through who want to show their worth, so I think it's important we nullify their pack early on and put pressure on their backs at the same time."
The back to back matches then continue onto the Sunday with the Cardiff Blues taking on the Ospreys; but who are they going to be focussing their attention on?
Ospreys Ashley Beck said; "I think it's probably Jarrad Evans at no 10, he's controlling the game quite well. He's a running threat, a passing threat, and a kicking threat."
In reply, Cardiff Blues Fly-half Steven Shingler said; "To be honest it will be interesting to see what team they put out. It may be a chance for the Ospreys to rotate the squad like they did against Zebra's and I'm sure they'll have a few exciting youngsters on show as well as some experienced players."
In the final days before the big double-clash, all four teams were asked how it was going to be won or lost … open running game or battle of the forwards.
For Saturday's game against the Scarlets, Dragons' Elliott Dee thought; "They like to play quite an open game and us the same really. But there's that old saying the forwards win the game and the backs decide by how many, so I think we'll have to be direct and dominate up front." Scarlets Josh Macleod agreed, saying; "I feel like the way we play it's going to be an open game." So watch out for plenty of ball in hand, flowing rugby!
For the Sunday and Cardiff Blues v Ospreys, there was a consensus, however it's expected to play out a little differently.
Ospreys' Ashley Beck said; "First half, if anything like last year, the forwards are going to have to battle it out, but second half hopefully the backs can enjoy a little more and score some good tries for the fans who turn out." Blues, Fly-half Steven Shingler agreed, saying; "It normally starts up front."
Whichever way you support, this is set to be a nail-biting, edge of the seat, and entertaining double header showcasing Wales' top rugby talent – and some of our future stars. There is no doubt that all four clubs are committed and determined to show their best on the big stage.
It remained to get predictions – Dragons vs Scarlets; Cardiff Blues vs Ospreys; East v West – who do the players believe will take the title?
Unsurprisingly each camp has its mind on victory – each camp has the belief they will reign victorious. It remains to be seen this weekend who will come out on top!
Ahead of the double-header at the Principality Stadium this weekend, all four of the Judgement Day teams took on the Crabbie's Challenge. Four teams competed, over three kicking challenges – with one winner.
Organised by Crabbie's Alcoholic Ginger Beer, four players from each club took part, with International players from Wales and around the world joining the competition. Check out how everyone did on Vimeo https://vimeo.com/crabbiesuk .
Do You Know The Routine in Your Womb?
National Initiative Calls on Mums-to-be to Truly Connect with their Babies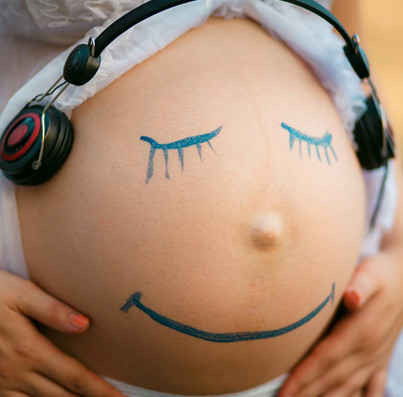 The thought provoking movement, Routine in The Womb, aims to educate expectant mums on the importance of being mindful about their unborn baby's routine. Having already supported thousands of women since its launch in October 2017, the campaign is gearing up to its first national awareness month in a bid to engage with even more mums-to-be.
Throughout June the team behind Routine in the Womb will be encouraging all pregnant women to connect with their babies. The campaign, which urges women to monitor movements and ensure they are fully aware of their baby's wellbeing and development, will be running various activities including a #paintyourbabybelly competition; helpful information will be shared throughout the month.
Routine in the Womb is the vision of parenting expert and author of Babyopathy, Angela Spencer. Passionate about natural parenting, Angela strongly believes that by taking the time to learn and nurture your baby's own instinctive routine in the womb enables mums to know if there is a sudden change to be concerned about. She also highlights the effects a pregnant mum's stress can have on their unborn baby's routine, development and well-being.
The campaign says that expectant mums generally start to feel movement from around 17 weeks of pregnancy. By 24 weeks the baby begins to have more definitive and distinguishable movements and by 28 weeks there should be a discernible routine/pattern of movement and non-movement. It is this unique pattern of movement – each baby's individual Routine in the Womb – that mums should be aware of.
Speaking about the initiative the campaigns founder, Angela Spencer said: "I truly believe getting to know your baby's routine when in the womb is one of the best ways of ensuring you keep track of how they are doing and to note if there are sudden changes. It is also key to supporting an early bond with your baby and nurturing the routine they will follow when they are born.
Explaining why she created the campaign Angela added: "I became increasingly concerned about the current information provided to mums about how they should monitor their unborn baby. It is no longer advised to count the kicks, but rather understand what is normal for them, but this is not being widely shared.
She continued: Our aim is to empower mums to have positive pregnancy & birth experiences, being aware of today's increased risks and supporting them with ways to minimize them and we do this through enriching both their sensory pregnancy journey and their baby's too!"
Angela and her team are committed to educating on the importance of knowing the Routine in your Womb at all times, but are looking forward to using the month of June to engage with even more women.
A free online course has also been created to support the campaign. Specifically written with pregnant women in mind the programme helps them understand the importance of their baby's unique routine in the womb. It also advises on how they can support their baby's sensory journey, whilst ensuring they are reducing their stress levels.
In just a few short months Routine in the Womb has grown in popularity, with mums becoming increasingly aware of the importance of getting to know their babies right from the start. With the movements first awareness month on the horizons the message is sure to spread.
The Prince's Countryside Fund grants now available to support community led groups and projects in rural areas around the UK
Applications open on April 30th for community groups and charities to apply for grant funding of up to £50,000 from The Prince's Countryside Fund, until June 14th 2018.
The Fund is committed to supporting projects which will reinvigorate and sustain community networks, by providing services and amenities.
Volunteering in Shropshire's community run Beckbury Shop which was supported by The Fund in 2017, "has been the best thing I've ever done – it's given me a new sense of get up and go" said local resident Inez. Having been housebound for several years following two operations, Inez now volunteers twice a week.
Claire Saunders, Director of the Fund said: "This is a critical time for people and businesses in our rural areas, and we are seeking applicants for our grant programme who can help to ensure that their rural communities can thrive now and in the future.
"We want to hear from innovative and creative community led projects that are responding to local needs and would urge people to consider applying. Whether this is bringing new life to your village shop and pub, increasing access to rural employment and training, or bringing together farming communities, we would love to hear from you."
Funding is also available for projects that will improve the prospects of viability for family farm businesses, for example by providing training or education schemes.
Jen Andrews from Newquay Community Orchard said: "Our grant from The Prince's Countryside Fund has enabled us to do so much – we have helped to foster an interest in rural skills to bridge the ever-widening gap in the understanding of the care, attention and sheer effort that our food producers put into creating our food.
"We also wanted to inspire careers in the rural sector and have been training disengaged young people in Practical Outdoors and Employability skills – we hope to see more young people getting into the rural sector, it has so much to offer!"
Organisations that directly support agriculture, such as The Farmer Network in Cumbria, are also eligible. The Farmer Network has run schemes to encourage young people to develop farming enterprises, through their Business Support For Young People programme, as well as providing ongoing assistance to farming families.
The Fund's grant giving helps to support a diverse range of projects, often delivered locally by grassroots organisations and community groups, and since the Fund was set up by HRH The Prince of Wales in 2010 it has distributed more than £9 million to communities across the UK.
The Fund is particularly keen to receive applications from Northern Ireland, Scotland, and Wales.
Grant applications can be made from April 30th to June 14th 2018. Find out more and read the full eligibility and guidance document at www.princescountrysidefund.org.uk/grants or contact Helen Aldis on 020 7566 6659 or Helen.Aldis@bitc.org.uk
Bring Summer Style to your table with Shimu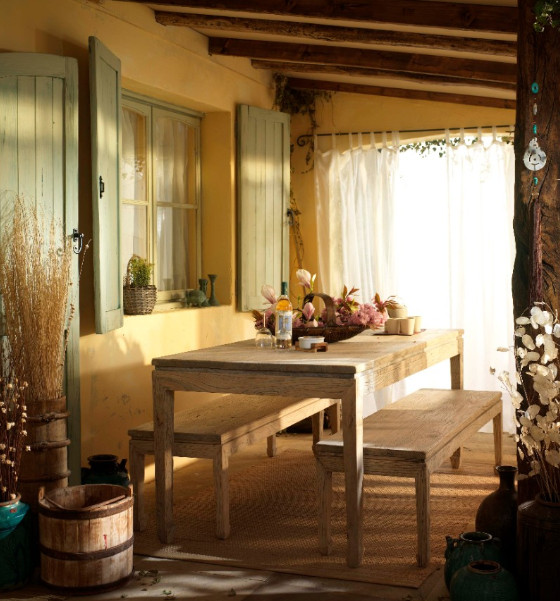 One of the most precious parts of summer is sitting down to delicious fresh food for long lazy meals with friends and family. Shimu's stunning tableware collections help to set the scene perfectly and are sure to give you that summertime feeling all year round.
Whether you're enjoying a barbeque in the garden or sitting down to a meal in a sunny dining room, a beautifully laid table can really take your entertaining to a whole new level. Even if the British weather isn't quite behaving, Shimu's beautiful tableware pieces are ideal for creating a lovely summer table. Shimu's collection spans from serving boards and platters to cups and mugs, so there are plenty of opportunities to bring their trademark sense of style to your mealtimes.
Some of Shimu's most versatile pieces are the Drop ranges from Nkuku. With delicate droplet patterns contrasting against cream ceramic, these pieces are subtle yet striking. Handmade in Vietnam, they are microwave, dishwasher and oven safe, making them perfect for summer dining with the whole family.
For those searching for a more traditional feel, why not take a look at the Ida tableware collection? These charming stoneware pieces are made in Morocco, where they are skillfully hand painted with North African designs in either black or navy. With trays, bowls, cups and jugs available, this beautiful collection is sure to bring that holiday feeling to the dinner table.
The Karuma range is another brilliant option for those looking to bring a fresh look to their dining room. Their distinctive and modern design is first etched into the clay then hand painted in a bright, summery blue. Completely handmade in north Vietnam using traditional methods, these look particularly striking when teamed with Shimu's wide collection of natural wood products. The contrast of the ceramic and the texture of the wood creates a rustic, natural feel that is perfect for this time of year.
When it comes to tableware, you can treat yourself to a whole set, or mix and match the pieces to create your own unique collections. Of course, Shimu also have a range of tables which are perfect for showing off all your new purchases. From the large, rustic feel of their country table, to the traditional Chinese design of the Qing dining table, there is something to suit every home whatever the weather.
JOHNNY CASH AT FOLSOM & SAN QUENTIN
Photographs by Jim Marshall
PUBLISHED JUNE 2018 (USA JULY 2018)
"Far from Folsom Prison that's where I long to stay
Then I'd let that lonesome whistle blow my blues away"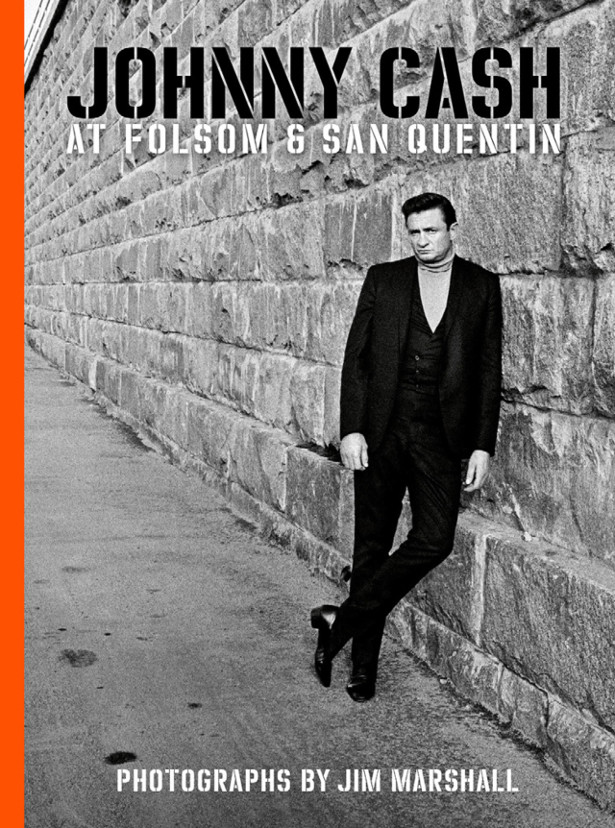 Carefully curated with full access to the Jim Marshall Archive, this handsome oversized volume offers the definitive view of Johnny Cash's legendary prison concerts at Folsom in 1968 and San Quentin in 1969. Cash had been interested in recording a live album at a prison since his 1955 hit, "Folsom Prison Blues." The idea was put on hold for a few years until 1968, when Cash visited one of California's oldest maximum-security prisons to record his At Folsom Prison album. Cash had known Jim Marshall since the early 1960s and personally requested him to record the prison concert. Marshall was the only official photographer present, and was granted unlimited access.
Backed by June Carter, Carl Perkins and the Tennessee Three, Cash performed two shows at Folsom. The resulting album was a hit in the United States, and reached Number One on the country charts and the top 15 of the national album chart. Its popularity revitalized Cash's career and led to a follow up album, At San Quentin, the following year. Again, Marshall was personally invited to document the concert. San Quentin became Cash's first album to hit Number One on the pop charts and both it and its predecessor remain two of the biggest selling live albums of all time. From arriving off the bus outside the imposing prison walls, to shaking hands with prisoners (including Glen Sherley, who wrote the song "Greystone Chapel" sung by Cash), and performing until sweat dripped down his forehead, Marshall captured the passion, authority and intimacy of Cash's performances. His "JC Flippin' the Bird at San Quentin Prison" has become one of the most iconic and most-copied photographs of the 20th century and came about when Marshall asked Cash to express what he thought about the prison authorities: "John, let's do a shot for the warden."
Johnny Cash was one of Jim Marshall's favorite subjects and you can see this in his Folsom and San Quentin photographs. This body of work showcases some of the most arresting photographs of the country music star ever taken.
Johnny Cash at Folsom and San Quentin – Photographs by Jim Marshall
Praise for Reel Art Press
"Reel Art Press is a publishing cult" Esquire
Jim Marshall: Jazz festival
"With each page, Marshall's photographs turn common music moments into milestones." All About Jazz
Disco: The Bill Bernstein Photographs
"Stunning Coffee Table edition." Love magazine
Total Excess: Photographs by Michael Zagaris
"The unedited and unbelievable story of a man who lived his life unashamed." Washington Post
The 2001 File
"Beautiful new book … a veritable feast for design and film geeks." Creative Review
Billy Name: The Silver Age
"Billy's book will go down in history as the best book about Warhol." – Gerard Malanga
The Rat Pack
"The Rolls Royce of Sinatra Memorabilia" LA Times
Book Information
£39.95 / $49.95
ISBN: 978-1-909526-56-3 144PP
Hardback; 70+ images 333 x 247 mm 13 x 10 in.
Published June 2018 (USA July 2018)
Unleash Ferocious at Your Fingertips™!
Fingerlings® maker WowWee® Introduces UNTAMED™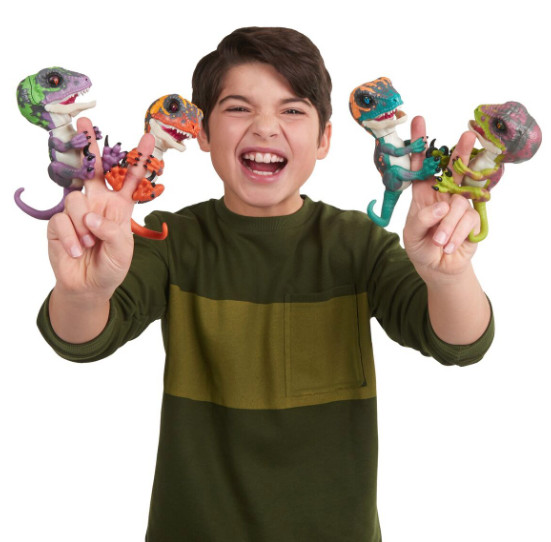 WowWee's Newest Phenomenon Will Be First Unleashed at Global Retailers in
The UK, Canada and Australia This Week; Hits US Shelves in May
March 19, 2018 – LONDON – WowWee®, a leading manufacturer of innovative consumer robotic and entertainment products, today unleashes the newest phenomenon in interactive robotic toys. Introducing UNTAMED™ by Fingerlings® – putting Ferocious at your Fingertips™ with a line of interactive predators that you can control from friend…to foe! The first of the UNTAMED creatures – the UNTAMED Raptors – roar online and in-stores in the UK, Canada and Australia this week for their debut launch, with a scheduled release in the US for May.
With Fingerlings capturing the excitement of millions of fans worldwide, Jazwares and WowWee are proud to announce the UK as an official early launch market for the UNTAMED brand and anticipate similar success to follow suite of the Fingerlings craze.
The newest spinoff from WowWee's wildly successful Fingerlings family, the UNTAMED Raptors are lifelike creatures that are fierce and unpredictable – unlike their silly and cute distant Fingerlings cousins! Friend or foe – that's up to YOU. Unleash their ferocious side with a shake or poke, and they'll roar, hiss, and chomp. Or, tame your beasts by petting their noses, and they'll hum, coo, and purr. But be warned – these raptors are still no stranger to passing gas!
"WowWee is all about delivering on-trend toys that take fun experiences to the next level with unmatched innovation and creativity," said Andrew Yanofsky, Brand Manager at WowWee. "The UNTAMED line truly embodies that – packing amazing personality, features, and entertainment into a collectible interactive toy that's both fierce and fun!"
"We have great retail support for UNTAMED with a healthy marketing campaign to compliment," said Jonny Taylor, Managing Director at Jazwares. "We believe kids are going to love these UNTAMED Raptors and I have no doubt that they will be a hit!"
UNTAMED Raptors are four different characters each with its own unique name and personality: Stealth, Blaze, Fury, and Razor. Complete with snapping jaws and gripping claws, these interactive creatures react to touch, motion, and sound with over 40 different sounds and Animations. Collect them all to unleash full ferocity at your fingertips – these pets are yours to tame, and the control is your hands!
Available for £16.99 as the first to market, UNTAMED Raptors can be pre-ordered from leading toy retailers beginning March 19th and will be available in-store at major retailers across the UK over the following weeks.
To discover more about UNTAMED, please visit: http://untamed.wowwee.com/
For just £26 per person on 7th May, between 10am-1pm brunch lovers at Carluccio's can choose any breakfast dish and combine it with free-flowing prosecco for up to 90 minutes.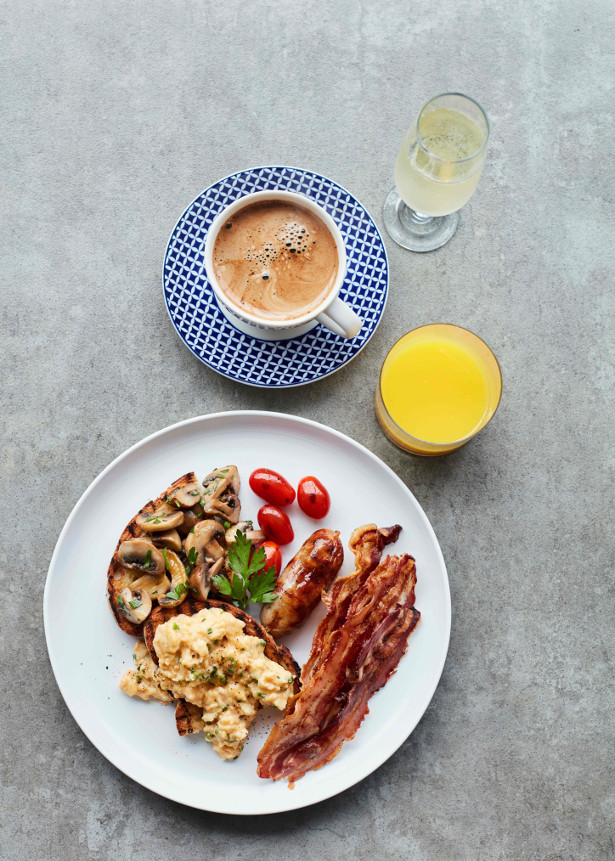 Make the most of your Monday off with a delicious range of cooked breakfasts all inspired by Antonio's philosophy of MOF MOF – minimum of fuss, maximum of flavour – and featuring only the best quality ingredients, many imported from Italy, freshly prepared in-house.
Add some fizz to your Bank Holiday plans at your local Carluccio's, find your nearest here: www.carluccios.com/restaurants. Salute!
*Terms and conditions:
Available from 10am until 1pm on 7th May. Opening times vary, please check your local restaurant at www.carluccios.com
Maximum stay 90 minutes, latest seating for brunch service is 1pm
Cannot be used in conjunction with any other offer
Management reserve the right to refuse bookings
Available at participating Carluccio's nationwide
Offer is not available at Carluccio's in Scotland and Ireland
Veggie bean burgers with salsa

Preparation: 15 minutes
Cooking: 30 minutes
Serves 2
Per serving: 275Kcal
• 2 tablespoons stock
• ½ onion, finely chopped
• 1 carrot, grated
• ½ red pepper, deseeded and finely chopped
• 1 garlic clove, crushed (or 1 teaspoon minced/chopped garlic)
• ½ teaspoon ground coriander
• ½ teaspoon chilli powder
• 1 x 200g (7oz) can red kidney beans, drained and rinsed
• 60g (2oz) fresh soft white breadcrumbs
• 2 tablespoons chopped coriander
• freshly ground black pepper
• 60g (2oz) dried wholewheat breadcrumbs
• 2 dessertspoons hot salsa
• 2 tablespoons virtually fat-free plain fromage frais
• lime wedges, to garnish
1. Preheat the oven to 200°C, gas mark 6.
2. Heat the stock in a non-stick saucepan over a medium heat. Add the onion, then cover and cook gently for 5 minutes, stirring occasionally. Add the carrot, red pepper and garlic and cook for a further 5 minutes. Add the coriander and chilli powder and stir for 2 minutes, then remove the pan from the heat.
3. Mash the kidney beans in a bowl and mix in the fresh white breadcrumbs and chopped coriander. Stir in the onion mixture and season with black pepper.
4. Divide the kidney bean mixture into four equal-sized portions and, using your hands, shape into burgers and coat lightly with the dried wholewheat breadcrumbs.
5. Place the burgers on non-stick greaseproof paper on a baking tray and bake in the preheated oven for about 10 minutes, until crisp and golden brown on one side, then turn them over and brown the other side.
6. Serve the hot burgers with a spoonful of hot salsa and some fromage frais. Eat with a crisp mixed salad and serve with lime wedges.
Spicy stuffed papaya served with spicy couscous
Serves: 2
738 cals per serving
• 2 tbsp. stock
• 4 spring onions, sliced
• 1 garlic clove, crushed (or 1 teaspoon minced/chopped garlic)
• 225g (8oz) lean minced beef (max. 5% fat)
• 1 large ripe papaya
• 2 tomatoes, skinned and chopped
• ½ fresh red chilli, finely chopped
• 1 tbsp. sultanas
• Pinch of ground allspice
• 1 tbsp. chopped parsley
• 1 tbsp. finely grated Parmesan cheese
• 1 tbsp. fresh breadcrumbs
• Freshly ground black pepper to season
For the spicy couscous:
• 200g couscous (dried weight)
• 3 tsp (15g) Ground cumin
• 2 tsp (6g) dried chilli flakes
• 1 tbsp. chopped fresh parsley
1. Preheat the oven to 180°C, gas mark 4. Heat the stock in frying pan, add spring onions and cook for 2-3 minutes, until soft.
2. Add the garlic and minced beef, cook until the mince is brown.
3. Cut the papaya in half lengthways, remove seeds. Scoop out some papaya flesh, leaving about 1cm around the edge. Dice the scooped-out flesh.
4. Add papaya, tomato, chilli, sultanas, allspice and parsley to the minced beef, and cook until liquid has been absorbed.
5. Put the papaya shells in a shallow ovenproof dish, fill with the beef mixture.
6. Pour boiling water into the dish around the stuffed papayas, so it comes 1/4 of the way up them.
7. Mix the grated Parmesan, breadcrumbs and black pepper together, sprinkle over the stuffed papayas.
8. Bake for 20-25 minutes. Cook couscous according to packet instructions, stir through the dried chilli flakes, cumin and parsley.
Italian beef and macaroni bake
Serves: 1
485 cals per serving
• 50g macaroni
• ½ onion, finely chopped
• ½ garlic clove, crushed (or ½ teaspoon minced/chopped garlic)
• 30ml (1fl oz) stock
• 87g (3oz) lean minced beef (max. 5% fat)
• 125ml (4.5fl oz) passata
• pinch granulated sweetener
• small bunch of fresh basil, chopped
1. Preheat the oven to 180°C, gas mark 4.
2. Cook the pasta in a large, non-stick saucepan of boiling water, according to the instructions on the packet, until it's tender but still retains a little bite (al dente). Drain well in a colander.
3. Meanwhile, cook the onion and garlic in the stock in a large, non-stick pan until softened. Stir in the minced beef and cook for 5-10 minutes, stirring occasionally. Add the passata, sweetener and basil and mix well. Simmer for 15 minutes.
4. While the mince is cooking, make the white sauce. Blend the cornflour and a little of the milk together. Heat the remaining milk in a non-stick pan and bring to the boil. Stir the hot milk into the cornflour mixture and return to the pan. Heat gently, stirring all the time, until it thickens. Remove from the heat and then stir in the fromage frais, ground nutmeg and beaten egg. Season with black pepper.
5. Cover the base of an ovenproof dish with half of the cooked pasta. Spoon the meat mixture over the pasta and then cover with the remaining pasta. Pour the white sauce over the top.
6. Bake in the preheated oven for about 30 minutes, until bubbling and golden brown. Serve immediately with a crisp salad.
This recipe has been created for the LighterLife® Fast diet plan, where for two or three 'Fast' days a week, you have four LighterLife® Fast products, then have balanced meals and snacks for the remaining five days which are called 'smart days.' The LighterLife Fast® range is available exclusively in Superdrug stores, for more information visit www.lighterlifefast.com.
LEWIS HAMILTON WINS IN BAKU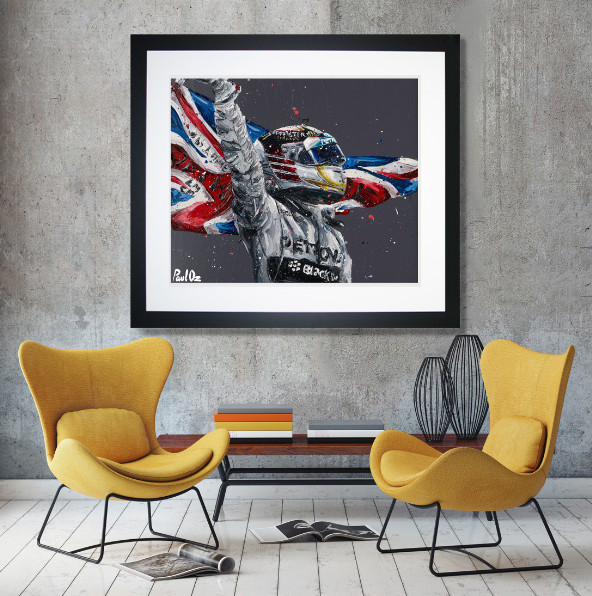 Lewis "Never give up" Hamilton moved into the lead of the FIA F1™ Drivers' World Championship with his first place in Azerbaijan.
Lewis Hamilton 2017 World Champion – Paul Oz Framed Print
Ten Reasons to Take a Road Trip With Your Pet This Summer
Pet parents today consider their animal companions family and leaving them behind while traveling is no longer a desirable option. So what to do? With thoughtful preparation, a road trip is the most comfortable and definitely most fun way to go! As the summer approaches and families begin making their vacation plans, remember these top ten reasons to take a road trip with your pet!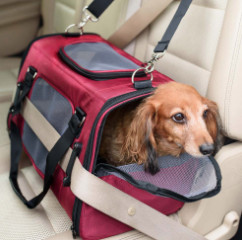 · Flexibility on the road: While on the road, you have the ability to closely monitor your pet and they are always within reach. Of course, you don't want your pet too close. Keep in mind that lap riding is a big no-no!
· Cozy and safe space: Allowing your pet to roam free within the vehicle can be extremely dangerous and a big distraction. When shopping for a carrier, keep in mind that many carriers may look safe for the road, but it's crucial to do your research to make sure it has been crash-tested. The Gen7 Commuter™ Pet Carrier & Car Seat is a fantastic option because it is crash tested and rated 5-Stars by The Carrier for Pet Safety™! Learn more at: http://www.gen7pets.com/products/pet-carriers/gen7-commuter-pet-carrier-car-seat-detail?Itemid=0
· Practice makes perfect. During the road trip planning process, be sure to incorporate a few test drives before the actual excursion. See how your pet reacts to riding in the car and if you sense fear, you will have time to work on desensitizing them and calming those nerves.
· Great company: Pets make the best travel companions, however it's important to remember that they should never be left in the car without company. You may need to stop to use the restroom or grab a quick snack, so traveling with a buddy is the best option!
· Pack the essentials: Bring along a familiar bed or blanket so that they have a cozy place to rest. Designed for simplicity while traveling, the Gen7's innovative Carry-Me Sleeper™ offers both a comfortable carrier and a cozy fleece bed for pets up to 20 lbs. This 2-in-1 carrier/bed provides the ultimate in convenience and safety while on the road. Learn more at: http://www.gen7pets.com/products/pet-carriers/carry-me-sleeper-pet-carrier-portable-bed-detail?Itemid=0
· Stay hydrated: The summer months are hot! Make room in the car for jugs of fresh water. Also, your animal companion should never be left in a car alone.
· Go at your own pace: If your pet is cooperating and content you can aim to make great time. If your pet seems antsy, feel free to stop to stretch or use the bathroom as much as you need.
· Never a dull moment: There's no doubt that your pet will make a trip more entertaining for you, but it's important to remember a long car ride could be boring for them. Prevent unruly behavior by providing a stuffed Kong or puzzle toys to keep him or her occupied and stimulated in the car.
· Meet new friends: A dog is an instant attraction for other people and a good conversation starter and a great way to interact and meet others on the road. If you encounter another dog, always be sure to ask the owner if the dog is social before introducing your pup to him or her.
· Adventure leads to rest: After a long adventurous day, you'll want to provide your pet with a cozy place to rest. The Gen7 Traveler™ is the first Portable Pet Bed that is everything you need for your pet to be comfortable while traveling. Suitable for animals up to 30lbs, The Gen7 Traveler™ is every adventure-seeking pet's dream spot to unwind. Learn more at: http://www.gen7pets.com/products/pet-cots/gen7-traveler-portable-pet-bed-detail?Itemid=0.
The Beat Scene
Photographs by Burt Glinn
Published July 2018
Extraordinarily rare photographs capturing the raw energy of the Beat Generation in a way never before seen before in print.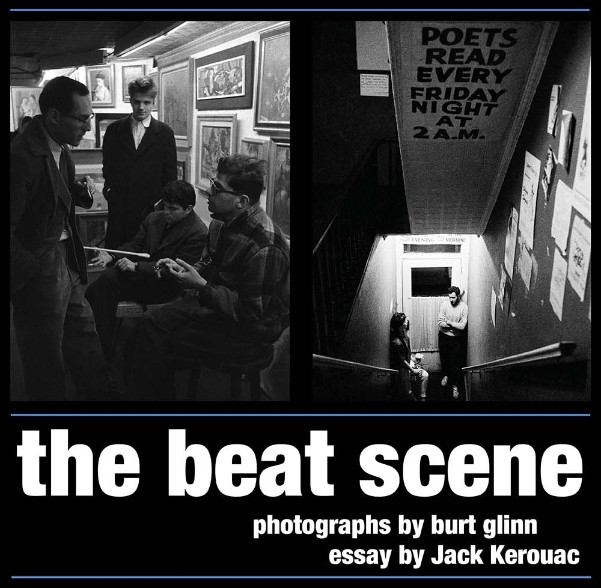 This amazing volume features a remarkable collection of largely unseen photographs of the Beat Generation by renowned Magnum photographer Burt Glinn. These photographs were recently discovered in Glinn's archive where they had sat untouched for over 50 years. What makes this collection even more special is that over half the images are in colour. An extremely rare find, Glinn's colour work manages to capture the raw energy of the Beat Generation in a way that has never been seen before in print.
In addition, archived with the negatives was a lost essay manuscript by Jack Kerouac entitled "And This Is The Beat Nightlife of New York", which is published here alongside the photographs.
An intimate, fresh insight into the lives of the legendary and influential Bohemians and a celebration of Glinn's inimitable talent, the collection was shot between 1957 and 1960 in New York and San Francisco. Glinn was celebrated for his extraordinary talent as a social documentary photographer and during his time with the Beats, his camera captured the spirit of the counterculture – writers, musicians and artists meeting in cafes, bars and parties to pursue a truth and future the mainstream would not and could not acknowledge. Allen Ginsberg, Gregory Corso, William Morris, Anita Huffington, Helen Frankenthaler, Jacques Lipchitz, Hans Hoffman, Barnett Newman, Joan Mitchell, David Smith, Frank O'Hara, Larry Rivers, Sidney Rolfe, Grace Harrington, David Amram, Bernard Tapié, Jay DeFeo and William de Kooning are captured here alongside the scene's infamous names, making the collection a dream for Beat aficionados and an exciting rarity for an increasingly popular and beloved period of history.
BURT GLINN (1925-2008) was an award- winning photographer with a career spanning more than fifty years. Self taught, Glinn was versatile and technically brilliant. He worked for Life magazine in the late 1940s before going freelance. He joined Magnum Photos in 1951 – one of the first Americans to do so – eventually serving as its president in the 1970s and again in the 1980s. Glinn embraced colour photography as well as black and white, establishing his reputation with a spectacular colour series on the South Seas, Japan, Russia, Mexico and California. He captured crucial moments in history, including the Sinai War in 1956, the US Marine invasion of Lebanon in 1958, the Cuban Revolution in 1959 and Robert Kennedy's 1968 presidential campaign. He offered searing insight with his social documentary photography, was renowned for his iconic portraits of celebrities such as Andy Warhol and Elizabeth Taylor and was also a highly successful commercial photographer.
Reel Art Press R|A|P stands for exceptional style and a unique curatorial eye. It stands for luxury and class, the highest production values, and a sensitivity to an eclectic selection of subject matter and material. It stands for rare, unpublished and unusual work including subjects with mass appeal and limited editions with unlimited potential. The company has made headlines around the world with its previous releases, which include: Frankenstein: The First 200 Years, LGBT: San Francsico, Neal Preston: Exhilarated and Exhausted, Sory Sanlé: Volta Photo, Total Excess: Photographs by Michael Zagaris, and Billy Name: The Silver Age.
Book Information
£29.95 / $39.95 / €39.95
ISBN: 978-1-909526-26-6
160pp; Hardback; 170+ colour and b&w photographs 275 x 230 mm / 10.75 x 9 in
Worldwide Press Enquiries
Lisa Baker Associates Ltd
Lisa Baker | Roisin O'Sullivan
Tel: + 44 (0)7768 310038 | + 44 (0) 7738 839 357
Email: lisa@lisabakerltd.com | roisin@lisabakerltd.com
July Exhibitions: San Francisco
The Beat Museum | City Lights Bookstore
Further information released soon
www.reelartpress.com | @reelartpress
Praise for Reel Art Press
"Reel Art Press is a publishing cult." Esquire
Frankenstein: The First 200 Years
"Demonstrates just how thoroughly the creature has saturated popular culture." NY Times
LGBT: San Francisco
"A captivating tome of photographs." Paper
Neal Preston: Exhilarated and Exhausted
"A backstage pass to history." CNN
Sory Sanlé: Volta Photo
"The studio where dreams came true." The Guardian
Total Excess: Photographs by Michael Zagaris
"The unedited and unbelievable story of a man who lived his life unashamed."
Washington Post
Billy Name: The Silver Age
"Billy's book will go down in history as the best book about Warhol." Gerard Malanga
Copyright © 2018 Burt Glinn / Reel Art Press
After popular demand Loud Apparel has launched an EXCLUSIVE set of limited edition 'Save The Cool Nation' sunnies!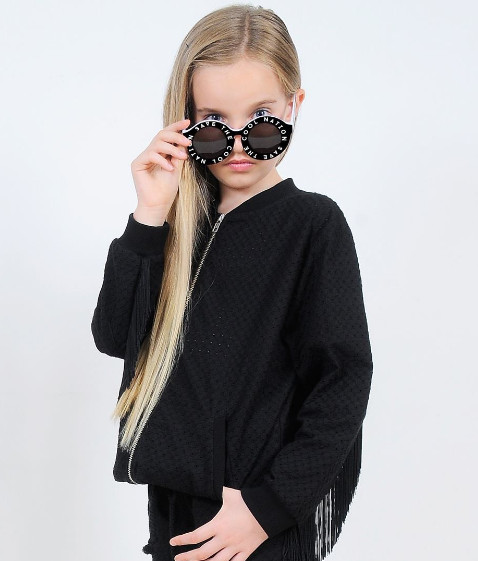 We are so pleased as not only is it just in time for summer but they look INSANE! They sold out within 24 hours but will be back online SOON! Keep your eyes peeled they're going to go FAST!