ASSEMBLY LONDON LAUNCHES THE ULTIMATE 'GET UP & GO' PACKAGE FOR ACTIVE ADVENTURERS
WEST END URBAN HOTEL ENCOURAGES GUESTS TO GET ACTIVE IN THE CAPITAL THIS 2019.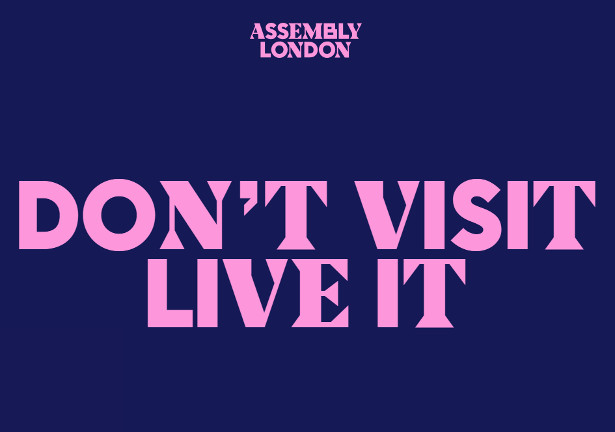 Assembly London (www.assemblyhotels.com) has launched its 'Get Up & Go' package encouraging hotel guests to get up, get active and explore the city.
Perfect for energetic individuals looking to get increase their fitness activities in 2019, the package delivers an energy boost for guests, aimed to set them up for the day before they pound the streets.
Start the day with an early morning fitness class that's sure to get the blood pumping at the new Rathbone Square site of boutique gym brand Digme Fitness (www.digmefitness.com).
Choose from four classes including the heart pumping 'Matrix Run' (a full body hiit workout) and the sweat inducing 'Ride', Digmee's signature spin class – both aimed to get the endorphins going and the calories burning for hours.
With breakfast being the most important meal of the day, head back to the hotel's rooftop restaurant – B&H Garden Room where guests can choose from a range of nutritious options from the B&H Breakfast Bar and A La Carte menu.
Once fully charged, it's time to get out and discover the capital. Assembly London's front of house team are on hand around the clock to help plan your city adventure, providing a real local's guide to London.
Ask them about their favourite secret hang-outs, under-the-radar quirky hotspots and buzzy eating joints.
After a day of exploring, an Assembly room is the perfect place to kick back in.
Designed to re-charge, the rooms are stripped back and equipped with the very best of the basics. Focusing on everything that really matters, expect a super-comfy bed, soft fluffy pillows, a walk-in power shower, incredible sound proofing, cooling air conditioning and super strong, free WI-FI. Out with unnecessary amenities, like overpriced mini bars, intrusive bed-side telephones and oversized TVs, redundant in an age of streaming.
Prices for the "Get up and Go" package start from as little £160.
This package can only be booked direct at www.assemblyhotels.com
THE VARSITY HOTEL & SPA LAUNCHES LUNGE & LECTURE PACKAGE
CAMBRIDGE BOUTIQUE HOTEL UNVEILS UNIQUE OFFERING TO EXERCISE MIND & BODY FOR THE NEW YEAR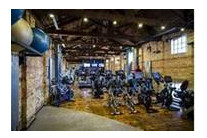 The Varsity Hotel & Spa (www.thevarsityhotel.co.uk) in Cambridge will be launching its Lunge & Lecture package: a unique offering that exercises mind and body so individuals can start the New Year in the best possible way, on Wednesday 16th January.
Available to both locals and hotel guests, the morning package includes a one hour group training session with a personal trainer, a nutritious lunch and engaging talk on wellbeing and mindfulness followed by a relaxing yoga session. Bursting with a multitude of benefits, this offering will leave guests mentally and physically energised for the year ahead.
The day will start with an intense workout with The Varsity's personal trainer at the hotel's Glassworks Health Club, which is housed next door in a stunning Eighteenth Century warehouse.
The post-workout lunch will be held at the hotel's restaurant, SIX, which is situated on the sixth floor of The Varsity and boasts breath-taking panoramic views of Cambridge. The menu will feature a variety of nutrient-rich dishes with starters including Slow Roasted Tomato Soup, Herb Infused Caramelised Onions with Toasted Pine Nuts and Severn & Wye Smoked Salmon, Capers, Shaved Lemon Zest & Dressing.
For main dishes, guests can opt from a range of healthy and light plates including Yellow Thai Vegetable Curry, Crispy Shallots & Steamed Rice and Woodstone Roasted Salmon served with Fire Roasted Peppers Giant Couscous.
Food will be enjoyed followed by a 45 minute talk hosted by Dr Gareth Burr, Mindfulness Teacher at the Mental Health Foundation based in Cambridge, who has an expertise in mindfulness. The talk will focus on its connection with your wellbeing and mental health.
After lunch, guests will unwind at the Glassworks Health Club with a yoga session to relax the mind before the stress of the year kicks off.
The Lunge & Lecture package at The Varsity Hotel & Spa is priced at £58.00 per person.
Lunge & Lecture Package
Timings on Wednesday 16th January 2019:
· 10.30am-11.30am: One hour training session in the gym (towels will be provided and lockers available)
(Time to shower and change)
· 12.15pm-14.00pm: Two course lunch at SIX Brasserie
· 14.00pm-14.45pm: 45 minute talk hosted by Dr Gareth Burr
(Time to make way to the studio and change into yoga gear)
· 15.15pm-16.15pm: One hour yoga session
Bookings:
Available on Wednesday 16th January and commences from 10.30am
Price: £58.00pp
To book: Call 01223 306030 or e-mail info@thevarsityhotel.co.uk. Spaces are limited, so get in quick to reserve your place
Jabra launches Elite 85h headphones with SmartSound: exclusive AI technology for intelligent adaptive audio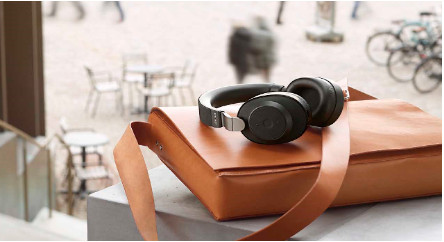 Best-in-class headphones sets new standards with maximum battery life, custom engineered 40mm speakers and advanced 6-microphone call technology for crystal-clear sound
SmartSound technology: AI for adaptive sound environments
Digital Hybrid Active Noise Cancellation for total calls and music immersion
100 per cent hands-free Voice Assistant access
Certified rain-resistant durability with a 2-year warranty against water and dust1
CES, 7th January 2019 – Jabra takes challengers to task at CES 2019, with the launch of the newest addition to their Elite range of headsets: the Elite 85h headphones. The new headphones are engineered with Jabra SmartSound, based on audEERING context intelligence technology and include Active Noise Cancellation (ANC) and Jabra's HearThrough technology, which enables users to decide how much of the outside world penetrates through to the listener. Whether you are commuting, need to concentrate or are in a crowded place, SmartSound ensures the audio of the Elite 85h automatically adjusts to your surroundings to offer the best calls and music experience.
The Elite 85h headphones set new standards across the board, with 32-hour battery life (with ANC activated), crystal-clear sound with advanced 6-microphone call technology, 40mm custom-engineered speakers for top-quality acoustic experience and industry-leading durability. Together with SmartSound and totally hands-free Voice Assistant Control – allowing for faster and easier voice assistant access on-the-go – the Elite 85h are the smartest ANC headphones on the market.
Like every Jabra device, the Elite 85h has been engineered to meet the challenges that users face in the real world. In today's digitally-connected society, noise overload is considered one of the key factors affecting personal wellbeing2. Jabra's SmartSound technology tackles noise pollution in a way like never before. Jabra has an exclusive part ownership of intelligent audio analysis company audEERING, the world leader in audio AI technology. The relationship allows Jabra to include environmental adaptation into the new Elite 85h headphones, creating a personalised audio experience that goes beyond current Active Noise Cancellation (ANC) solutions available in the market.
SmartSound, driven by AI technology
Jabra SmartSound is based on audEERING's context intelligence technology, which uses real-time acoustic scene analysis of environmental sounds. The technology can detect more than 6,000 unique sound characteristics and uses this to adapt audio output to each specific context. This means that when moving from a noisy train station into a quiet train carriage, the context intelligence technology will take notice and will automatically adjust the audio to the changed surroundings. It will select one of the three moments: 'Commute', 'In Public' or 'In Private' to guarantee a consistent quality for your audio experience. Users can personalise their calls and music settings even further through Jabra's Sound+ app, which will remember your preferred settings within the mode for future similar situations.
Dagmar Schuller, CEO at audEERING said: "audEERING's AI based audio context intelligence technology empowers the new Elite 85h headphones by Jabra to deliver the best call and music experience on the market. Users can be sure to get the most sophisticated product there is with reliable and innovative AI technology made in Germany."
100 per cent hands-free with Alexa
The microphone solution combined with the Jabra Sound+ app creates a 100 per cent hands-free Voice Assistant access experience. Users no longer need to touch a button on the headphones to interact with Alexa, Siri® or Google Assistant™ – all you need to do is speak, to be connected immediately. Jabra is the among the first to feature this capability, allowing users to access Alexa by invoking the wake word.
René Svendsen-Tune, CEO at Jabra said: "One of the biggest challenges for people on-the-go is consistency in voice, call and audio quality in every environment, whilst ensuring the best voice interaction and connectivity that allows for either total concentration or relaxation. Our Elite range represents the best-in-class products for calls and music. We developed SmartSound, to ensure we can continue to deliver quality calls and music experience wherever you are. The Elite 85h is a revolutionary headset that will change the way we experience sound and cope with noise in the future."
Key features of the Jabra Elite 85h:
SmartSound: Audio that automatically adapts to your surroundings
100 per cent hands-free: Voice Assistant access without pushing a button
Four colour variations: Black, Titanium Black, Gold Beige and Navy
Battery: Up to 32-hour battery with ANC activated and 35 hours without ANC
Microphones: 8 microphones in total. 6 dedicated for calls, 4 for ANC and 2 hybrid mics for both calls and ANC.
Speakers: 40 mm custom-engineered speakers
Durability: Unique IP52 dust and rain resistance, backed by a 2-year warranty against water and dust
Personalize: Jabra Sound+ app for SmartSound features, including customized settings
The headset will be available in four colours (Black, Titanium Black, Gold Beige and Navy), incl. one exclusive to BestBuy in US & Canada (Black). Available from April 2019 at selected retailers at MSRP 279.99 GBP approx. Find out more about the Jabra Elite 85h and SmartSound at: www.jabra.co.uk/elite85h.
Jabra demonstrates strong headphone expertise at CES 2019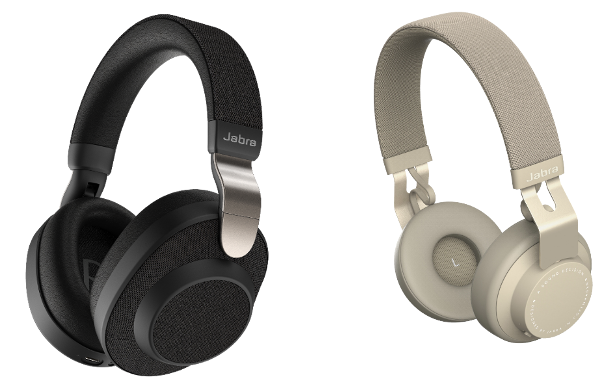 Taking 150 years of innovation and leadership in the audio market to new heights
Announcing the Elite 85h headphones: Engineered with SmartSound technology – AI for adaptive sound environments
Hands-Free Wake-Word access to Amazon Alexa
Updating Jabra Move: Leading wireless headphones in the below USD100 category, returns in Style
CES, 7th January 2019 – At this year's Consumer Electronics Show (CES) in Las Vegas, Jabra, a GN Audio company, cements its position as headphone experts with an expansion of its Elite headset range as well as an update of an all-time market favourite. Jabra is launching the latest addition to their Elite range of headsets: the Elite 85h headphones with Jabra SmartSound; exclusive AI technology for intelligent adaptive audio. These best-in-class headphones set new standards with maximum battery life, custom 40mm speakers and advanced 6-microphone call technology for crystal-clear sound. Jabra is also launching the Move Style Edition, an upgrade of the Jabra Move.
This year, GN (parent company to Jabra) celebrates 150 years of sound innovation. Since Jabra created the first consumer Bluetooth headset, more than two months ahead of the competition and paving the way for wireless communications in both the enterprise and consumer space, Jabra continues to find sound solutions that are engineered for purpose. CES will showcase the latest innovation from the Danish sound experts.
Elite 85h with AI technology for intelligent adaptive audio
The SmartSound feature in the Elite 85h has been developed based on audEERING's soundscape technology. This feature ensures the audio of the headphones automatically adjusts to your surroundings. Whether you are in a crowded room or need to concentrate on a busy train, SmartSound will ensure you get the best calls and music experience.
The Elite 85h headphones set new standards across the board, with 32-hour battery life (with ANC activated), crystal-clear sound with advanced 6-microphone call technology, 40mm custom-engineered speakers for top-quality acoustic experience and industry-leading durability.
Together with SmartSound and totally hands-free Voice Assistant Control – allowing for faster and easier voice assistant access on-the-go – the Elite 85h are the smartest ANC headphones on the market.
100 per cent hands-free with Alexa
The microphone solution combined with the Jabra Sound+ app creates a 100 per cent hands-free Voice Assistant access experience. Users no longer need to touch a button on the headphones to interact with Alexa, Siri® or Google Assistant™ – all you need to do is speak, to be connected immediately. Jabra is the among the first to feature this capability, allowing users to access Alexa by invoking the wake word.
Move Style Edition
Engineered for wireless music on-the-move, the Move Style Edition offers an improved battery life of up to 14 hours, whilst offering the same great sound, comfort and light-weight that users love. Available in three new stylish colours: Titanium Black, Gold Beige and Navy, the Move Style Edition offers an exciting line-up for users to choose from.
Since the introduction of the Jabra Move in 2014, the headphones have been widely recognised in its category for its superior wireless sound and unrivalled music experience in the below USD100 category.
René Svendsen-Tune, CEO at Jabra said: "Innovation lies at the heart of everything we do at Jabra. We constantly push ourselves to explore new grounds by establishing partnerships with exciting brands such as Amazon, audEERING, Microsoft and Red Bull to ensure we are providing only the best-in-class solutions for our users. SmartSound is testimony to our commitment to being the leaders in audio, after 150 years in the sound business."
Jabra will also be showcasing an expansion of the Elite Active range, for sports use, the Elite Active 45e. These waterproof earphones provide an improved ear-hook design that not only promises a secure fit but also ensures long-term wearing comfort. Up to nine hours battery life gives users the ability to do a week's worth of workouts on a single charge. These are set to launch in Q1 2019.
VA in China
Jabra is announcing the full Voice Activation (VA) integration with Chinese tech giants Baidu, Tmall, Tencent and iFlytek. Voice integration is completely changing the way we interact with devices and enhance our daily experiences, and with these new integrations, Jabra proves its commitment to pioneering solutions in China as well as making the VA experience the same all over the world.
Find out more about the Jabra Elite 85h, Jabra Move Style and Elite Active 45e at: www.jabra.co.uk.
The Elite 85h will be available from April 2019 at selected retailers, MSRP 279.99 GBP approx.
The Move Style will be available from mid-January, 2019 at selected retailers, MSRP 89.99 GBP.
PUT A HOLD ON THE BOOZE AND POSITIVELY IMPACT A CHILD'S LIFE
World Without Wine, a social network that enables men and women to successfully moderate their drinking and become sober, has launched its 4th annual fundraiser to encourage people to kick off 2019 on a healthy note by going alcohol-free for a month whilst donating their unused booze money to Earthchild.
World Without Wine has been supporting the Earthchild Project for the past three years through their annual Dry January Challenge fundraising initiatives and has raised a total of total of R122,600 which has provided weekly yoga and life-skills lessons for 500 children.
According to Janet Gourand, Founder of World Without Wine,
"We have seen for ourselves the joy that yoga brings to these children and each year we are blown away by the generosity of our community as they donate to this very worthy cause. Just R250 provides one child with weekly yoga lessons for a year.'
For this year's Dry January Challenge, we hope to get as many people as possible to participate in being alcohol-free for 31 days. Participants sign-up to join the challenge and donate the amount of money they would have spent on alcohol during the 31-day period towards Earthchild Project (www.earthchildproject.org). Our goal is to sponsor 200 children for 2019," explains Gourand.
Participants of the Dry January Challenges find that it is a great way to get healthy as they often lose weight, sleep better and have more energy – it is also a good way to save money and donate towards a worthy community project.
A recent study in the UK has shown that abstaining from alcohol for a month helped people regain control of their drinking, have more energy, sleep better and lose weight. In addition to this, staying dry for the whole of January reduced the amount of alcohol people drank in the longer-term, with 71% of them realising they don't need to drink to enjoy themselves.
Earthchild works on the premise spoken about by the Dalai Lama, who said:
"If every 8-year old in the world is taught meditation, we will eliminate violence from the world in one generation".
Registration is open from now until the end of January (participants can start anytime in January for a 31-day period).
How to sign up for the Dry January Challenge?
Make the decision to give up alcohol for a 31-day period. You can start anytime in January.
Work out how much you would have spent on alcohol during this period. Remember just a few bottles of wine quickly adds up to R200.
Donate the amount you will save (or a portion thereof) to Earthchild by visiting https://www.givengain.com/ap/dryjan2019/ and click the 'Donate now!' button to make a secure donation.
Once you've made your donation, World Without Wine will send participants a Daily Mail with tips, tools and motivation on how to get through their dry month. Participants will also be invited to join the World Without Wine private Facebook Group.
World Without Wine encourages people to see alcohol-free living as an aspirational and positive lifestyle choice. We provide a safe, non-judgmental space for anyone who wants to moderate or quit drinking alcohol and offer a membership programme, workshops, 1-2-1 recovery coaching, networking, social events and more.
About Earthchild Project
Earthchild Project is a Non-Profit Organisation operating in disadvantaged schools in Cape Town, South Africa. Working with children and teachers our educational programmes focus on the environment, health and life-skills. We teach practical skills such as yoga, mindfulness & organic gardening to over 3500 children and 300 teachers.
For more information:
Website: www.worldwithoutwine.com
Facebook: www.facebook.com/worldwithoutwine
Twitter: @WorldWoutWine
Kickstart your new year's motivation with 31 quick and simple wellness activities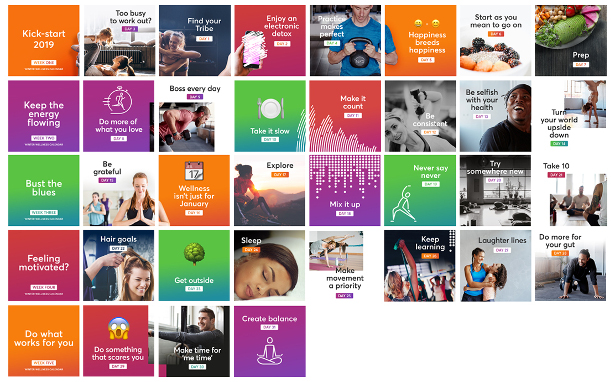 ● Research reveals Saturday 12th January is the date most people give up on their new year's resolution
● Lack of motivation is the leading reason people think they won't stick to their new year's resolution this year (25%)
● MINDBODY launches the Wellness Calendar to help those in need of a wellness boost when motivation drops off
For many, the new year means taking on new challenges, with research conducted by YouGov1 revealing that one in five (22%) Britons have made a new year's resolution for 2019.
However, Strava2 recently revealed that Saturday 12th January is the date most people give up on their new year's resolution, suggesting good intentions so often drop off.
Considering these findings, the leading health and wellness booking app, MINDBODY recently investigated3 the nation's attitudes towards setting wellness-related goals and discovered that the five leading reasons people feel they won't achieve their new year's goals this year, are:
Lack of general motivation (25%)
Lack of money (18%)
Lack of time (14%)
Overly ambitious goals (14%)
They'll eventually forget (9%)
In light of the above, MINDBODY has created the 'Wellness Calendar' to challenge people to fulfil one small act of wellness every day, for 31 days. The activities featured on the calendar can be undertaken daily and started whenever people require a little wellness boost, or start to feel that motivation is dropping off.
image.png
image.png
All activities featured within the calendar have been chosen by MINDBODY studios and leading health and wellness influencers. Varying from starting the day with a set of burpees, to yoga poses for digestive health, or simply writing down three things to be grateful for, each activity featured in the calendar has been specifically chosen to address what people cited as the most common barriers to achieving their goals this year.
What's more, those who complete each activity featured on the calendar will be given the opportunity to take part in a free MINDBODY class. To be in with a chance of taking part in a free class, people must inform MINDBODY that they have completed each daily activity on social media (via a post or image) tagging @mindbodyuk or using the appropriate hashtag #WellnessCalendar.
Speaking about the new Wellness Calendar, Charlotte Newton, Senior Manager of EMEA Marketing at MINDBODY, says: "Research reveals that people sometimes set an unrealistic new year's resolution and then often give up by 12th January.
"One step at a time is the best approach to achieving set goals, which is why we created the Wellness Calendar. Each wellness activity featured on the calendar is easy to follow and takes minimal time and effort to achieve but will ultimately leave people feeling revived and ready to tackle the day ahead.
"Maxwell Maltz suggested it takes 21 days to create a habit, therefore, ten minutes of wellness for 31 days should be pretty achievable for most of us.
"At MINDBODY, we believe there's no better way to kickstart a brand-new year than by feeling healthier and happier about the year ahead!"
Fancy taking part in MINDBODY's Wellness Calendar this month and fulfilling one small act of wellness each day? Then head to MINDBODY's Instagram page now to follow along and don't forget to tag @mindbodyuk or use the hashtag #WellnessCalendar once you have completed the activity: https://www.instagram.com/mindbodyuk/?hl=en
Nootropics, what are they and what do they do?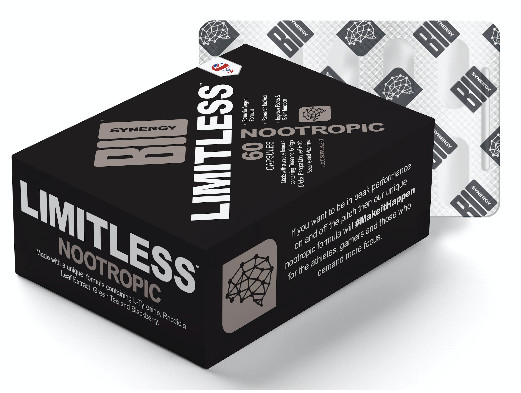 One of the latest internet buzzes and anticipated trends of 2019 are natural nootropics, commonly referred to as brain boosters or smart-drugs. As a relatively untouched subject in the UK, we asked Dr Gary Bartlett, registered GP and GBR Snowboarder, to shed some light on the new category for us.
"Nootropics is an umbrella term for a class of substances that improve cognitive function, memory, creativity, concentration, mental performance and motivation in healthy individuals" – said Dr Gary Bartlett, registered GP and GBR Snowboarder.
The 'natural nootropic' category is removing the stigma and addictive nature of mind altering drugs such as Adderall and Ritalin, two of the most abused drugs in the USA, most commonly used by students to help them focus on their studies and retain information for exams; but not without their dangers.
Instead, natural nootropics are vegan friendly and in addition to enhancing focus, promise to combat brain fog, poor memory, anxiety, and even depression.
"Nootropics are thought to stimulate neurons by increasing blood and oxygen flow to the brain. The overall effect of this is that they protect neurons from becoming damaged by toxins as well as the ageing process. This enhances attention span as well as improving cognitive function in all other areas." – said Gary Bartlett
Haven't seen or heard of a nootropic before? You will soon. According to Markets Insider, by 2024 Americans are expected to drop $11.6 billion on brain health supplements, that's up from $2.3 billion in 2015. (1)
Examples of 'Nootropics' include foods such as Caffeine, Bulletproof Coffee, Turmeric & Red Reishi Mushrooms
But consuming these ingredients through your diet is extremely difficult and certainly not pleasant. So, Bio-synergy, an award-winning sports nutrition brand, have spent the last 3 years developing an encapsulated, vegan friendly version.
Limitless Nootropic Capsules from Bio-Synergy is a completely safe nootropic formula, created from a stack of scientifically tested ingredients to activate vital areas of the brain. This could empower you with greater memory, focus, learning potential, concentration and multi-tasking ability, thanks to the unique combination of Theanine, Ginkgo Biloba, Bacopa Monnieri Herb, Betaine and Vitamins.
Looking into the science behind the category, several studies support the benefits of taking Bio-Synergy Limitless Nootropic Capsules. L-theanine, in particular, has been well researched, with a recent study showing that the combination of both L-theanine and caffeine can improve aspects of attention as well as boost alpha brain waves. Scientists believe this pattern of brain activity is associated with 'relaxed attention.'
Going even deeper into the research: one recent animal study found that L-theanine caused about a 25% increase in BDNF (Brain-derived Neurotrophic Factor). BDNF influences a variety of functions including the growth of new neurons and synapses. All of this is helpful for people who need to function at their best, from athletes to CEOs.
"We have spent 3 years researching optimal ingredients and amounts, so we can go to market with complete confidence in knowing our nootropic is the most effective on the market. Limitless is ideal for busy executives, students, gamers, athletes and anyone looking to improve memory, focus, and performance throughout their day-today lives." – said Daniel Herman, Founder of Bio-synergy
Screenshot 2019-01-07 at 13.56.57.png
Are Limitless Nootropic Capsules right for you?
If you want to boost your focus, memory and motivation, then yes, it is. Remember, it's formula is completely safe with no unpleasant or harmful side effects.
How to take Bio-Synergy Limitless Nootropic Capsules
Take two capsules when required with a glass of water.
Limitless (60 Caps) is available from www.bio-synergy.uk – RRP £24.99
DISCOVER THE TASTES OF THE GLOBE WITH
THREESIXTY˚ COFFEE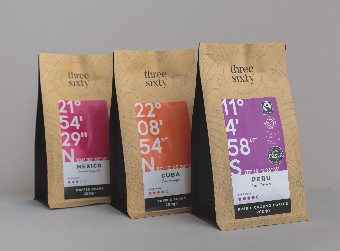 Take your taste buds on an adventure of the world with the rich and flavoursome new range from threesixty° Coffee.
Discover distinct and unique single origin coffees from Cuban, Mexican and Peruvian coffee regions with this bold new collection.
Each of the threesixty° single origins is picked and roasted to showcase its incredible flavour profile.
The three 100% arabica coffees have their own unique profile and distinctive flavour, taking your coffee experience to new heights and adventures.
Enjoy a taste of the Cumanayagua region in Cuba with a full-flavour coffee featuring hints of roasted peanuts and cinder toffee, a caramelised sugar sweetness and perfectly balanced acidity. Trace the co-ordinates on pack to a town in a valley near the Guamuhaya Mountains, renowned for its delicious coffee beans.
Transport yourself to Mexico, with a single-origin coffee rich with silky milk chocolate and vibrant mandarin tones, bringing a sun-kissed feel to your morning routine. The beans come from three farming communities to the west of Tepic and Nayarit, a region dominated by smallholders and famous for its variety of delicious coffee profiles.
Sit back and relax with a certified coffee from Peru and be transported to the beauty of the Vinicunca mountains through its full-bodied taste. Sourced from one of the largest coffee-growing communities in the world with a culture of organic production, this rich coffee with notes of cocoa and hazelnuts will take you off the beaten track.
All of threesixty° coffees are lovingly roasted in the UK and each pack is hand-packed and fully traceable, with precise on-pack map coordinates to help discover each coffee's specific region of origin.
Experience the premium quality coffee of threesixty° and join an adventure through taste.
All products are available from Waitrose and Ocado with an RRP of £5.00. For further information, visit www.threesixtycoffee.co.uk.
AQUA SPHERE LAUNCHES VISTA PRO SWIM MASK
Always ahead of the curve, Aqua Sphere has developed the world's first
single-lens swim mask to provide uninterrupted distortion-free panoramic vision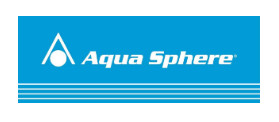 Building on the success of its best selling VISTA mask, swim equipment specialist Aqua Sphere is proud to launch the VISTA PRO™, the world's first swim mask to use a single sleek curved lens to provide uninterrupted 180 degree panoramic vision. Ideal for open water and active swimmers, the VISTA PRO challenges the boundaries of aquatic eyewear technology to stay ahead of the curve, combining exceptional hydrodynamics, advanced fit, excellent comfort and patented Made in Italy construction quality with the most technologically advanced distortion-free vision ever available from a swim mask.
Featuring Triaxial Curvature Technology to provide uninterrupted superior optics, the stunning single curved lens of the Vista Pro is made in optical grade polycarbonate for unparalleled visual clarity. Clever new Pivoting Quick-Fit buckles make tightening and loosening quick and simple whilst the mask is in place and the pivoting action of the buckles allows the mask to adjust and rotate to accurately mirror the shape of the head, creating a truly comfortable watertight fit without undue pressure points and without risk of bending or warping the frame. To further enhance comfort, the hypoallergenic Latex-free flexible Silicone skirt includes patented Advanced Fit Technology which uses alternating matte and polished zones throughout the gasket to provide a watertight seal which feels soft against the skin. The VISTA PRO has been tested amongst Aqua Sphere's roster of global athletes who have verified the innovative technology of its remarkable unobscured field of vision as well as its comfort credentials, wearing the mask for prolonged periods without tenderness or irritation.
Page 2//
Stylish, streamlined and delivering 100% UVA/UVB protection from its dramatic single lens, the Vista Pro is available to buy from January from quality sports retailers including Simply Swim, Pro Swimwear, Wiggle, Mail Sports, Allens and Sigma and all good dealers. Available in clear or dark lens options and a choice of gold, blue or green mirrored options which significantly reduce light transmission in bright outdoor conditions, this is a ground breaking addition to the Aqua Sphere mask stable. Prices start at £49.99 for clear and dark lens versions to £54.99 for mirrored lenses. For more info please visit www.aquasphereswim.com/uk
About Aqua Sphere
Established in Genoa, Italy, in 1998, Aqua Sphere is the premier swimming equipment manufacturer for fitness and recreational swimming, aquatic exercise and triathlons. With the launch of its cutting-edge Seal Mask—the world's first swim mask to offer curved lenses for wide panoramic vision, the company set the industry standard and today continues to innovate with a complete range of premium swim products including goggles, masks, triathlon wetsuits, footwear and aquatic fitness and training products. The designs have gained the respect and loyal following of many celebrities and notable athletes, including the world's most decorated Olympian Michael Phelps, with whom Aqua Sphere has partnered to develop the MP swim brand for competitive and elite level swimmers and for those with aspirations to improve their swimming. Alongside its parent company Aqua Lung and supported by an international distribution network, Aqua Sphere has grown into a worldwide enterprise representing unparalleled design, development and manufacturing expertise, with a global footprint in more than 90 countries. Follow the brand on social media using @AquaSphereUK and check out the web site www.aquasphereswim.com/uk for full product information
About Aqua Lung
Aqua Lung pioneered the creation of modern diving equipment in 1943 when Captain Jacques-Yves Cousteau teamed with Emile Gagnan to develop the first "aqua-lung" that made underwater exploration possible. Today, the brand continues to be the leading global designer and manufacturer of dive and water sports gear. With a deep commitment to quality, research and testing, Aqua Lung has revolutionized the scuba diving experience by setting industry standards for scuba equipment in technology, comfort, safety and design. The company's rich history as an expert in the dive and water sports industry has led to the demand of Aqua Lung equipment for recreational, technical and military applications in more than 90 countries around the world, under brand names, Aqua Sphere, Apeks, U.S. Divers, and Stohlquist. For more information, visit www.AquaLung.com.
NEW SEASON SPORTSWEAR
New Season Sportswear At Great Value Prices From The Original Factory Shop
www.theoriginalfactoryshop.co.uk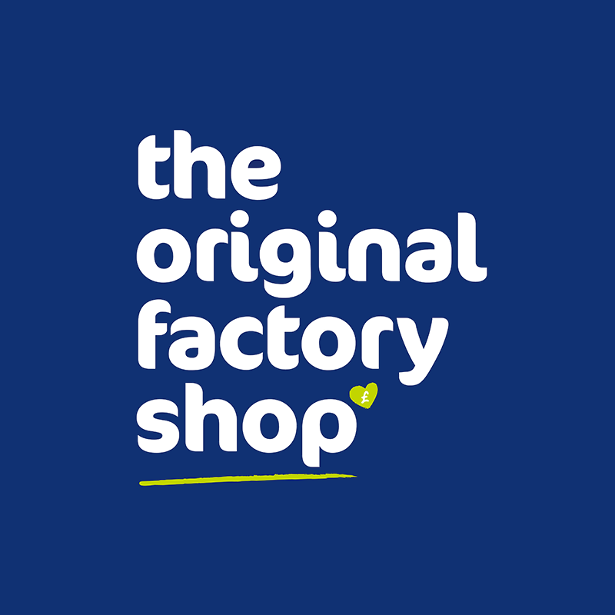 This January The Original Factory Shop is the savvy shopper's one stop shop for new year's fitness resolutions with its great value branded sportswear that won't break the bank.
Those focusing on fitness and wellbeing this January will find all they need to get into gear at The Original Factory Shop this January with ranges of both men's and women's wear available in store from December 26 at up to 70% off RRP.
Top brands included in the great value offers this new year include Adidas, Slazenger and Elle, as well as many more in store, meaning all those looking to get back into the gym this January will be covered.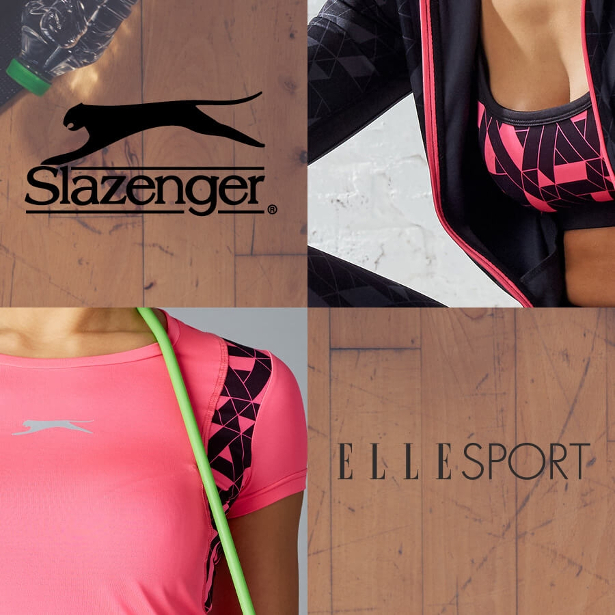 This season women can treat themselves to a fashionable new gym kit that they won't be able to wait to wear again, with Elle's fun and flattering range of feminine sportswear styles in a pastel colour palette with metallic print detailing.
The range is created from a range of breathable and stretch fabrics that deliver enhanced comfort and performance, perfect for both workout sessions and for casual or ath-leisure wear. Elle designs are perfect both on and off the track, team cute slogan tees with skinny jeans or pair leggings with a chunky oversized jumper for a relaxed ath-leisure style.
For the perfect new gym kit, pair flattering high waisted leggings in navy £14 (RRP £36) with Elle's pale blue slogan tee £10 (RRP £28), and save money while looking great and feeling great after a successful workout.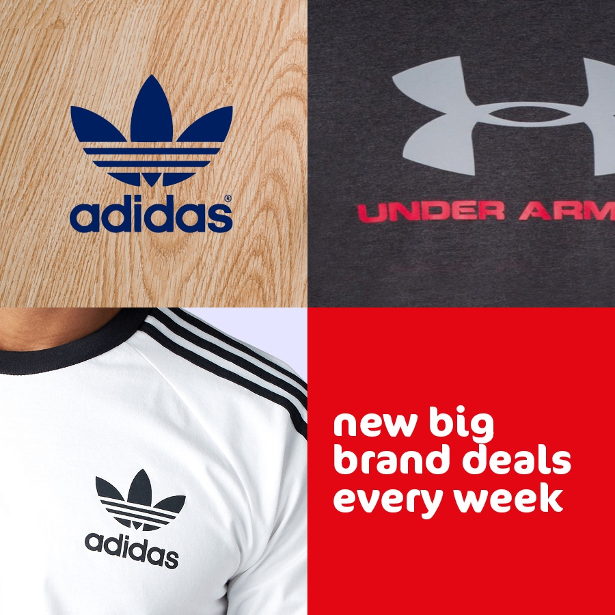 Men's Adidas is available at a great value price point, using core colours, in an easy to wear colour pallette. Choose from Adidas tshirts with the famous three stripe sleeves in navy, red, black or white for just £14, or mix 'n' match with The Original Factory Shop's multibuy offer for unbeatable value with two items from the range for £20.
The whole Adidas range is made from a technical Climalite fabric which moves sweat away from the skin to allow the body to maintain its natural temperature. The perfect addition for those looking to exercise in toasty gyms, or as a base layer for outdoor exercise.
As well as the Adidas t-shirts, there are also men's Adidas shorts available in the same colourway at £14 per pair, also available in the mix 'n' match offer at two for £20.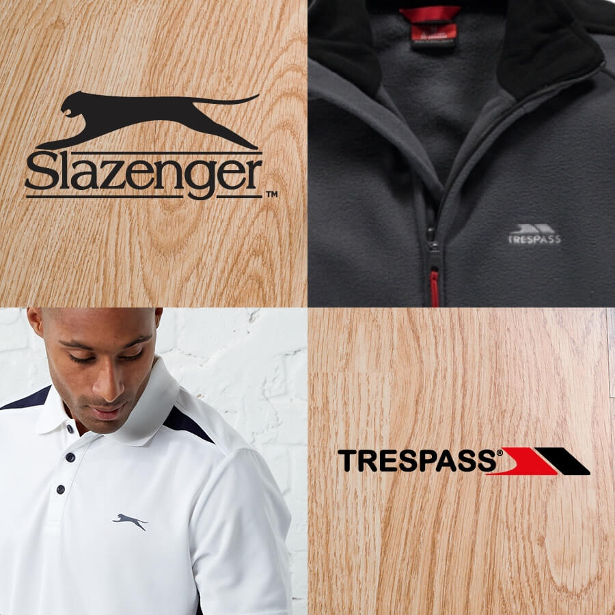 Both men and women can choose from items in The Original Factory Shop's new Slazenger range, which is functional, fashionable and affordable, with huge savings against the RRPs for the value conscious customer. The range has been created using a unique fabric designed to deliver enhanced comfort and performance. The popular heritage brand has been established for over 150 years and currently holds the longest sponsorship of an event (Wimbledon), making it a trusted brand synonymous with the world of tennis.
The fresh colour palette of the women's sportswear is perfect for the new year. Choose from trend inspired colour blocked leggings for just £12 (RRP £32) and zip through jackets with print zip detail for just £16 (RRP £45).
Men's Slazenger T-shirts are available in a neutral grey tone, at just £8 (RRP £12.99), or choose a polo shirt instead at just £10 (RRP £16).
For those looking to refresh their lifestyle as well as their sportswear The Original Factory Shop has a Brita water jug at just £12 (RRP £20.70), with the Maxtra 3k filters at a record low price of just £10 for a pack of three. Other great value items for a health kick this January includes digital glass scales, half price at just £10, the Progress air fryer at £29 (RRP 79.99), or the three tier steamer at just £15 (RRP £39.99).
The Original Factory Shop has 170 stores across the country who will all be stocking the new products from 26th December while stocks last.
For more information on The Original Factory Shop please visit www.theoriginalfactoryshop.co.uk.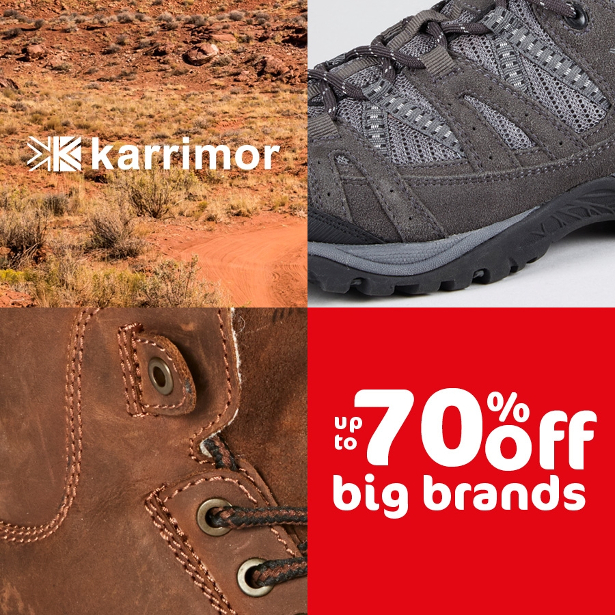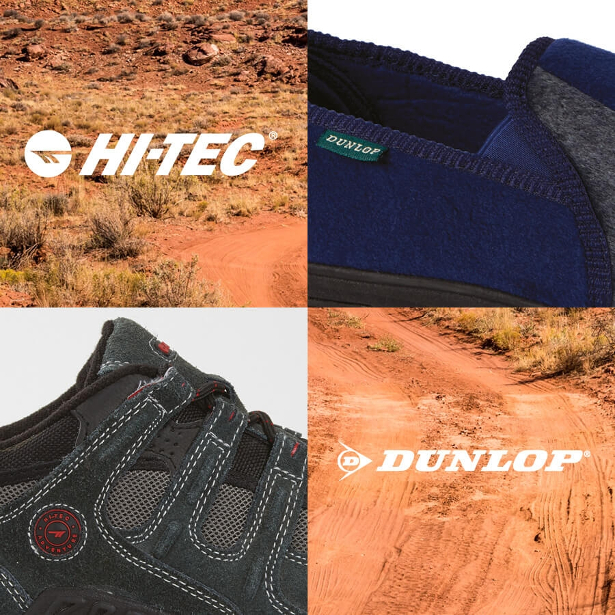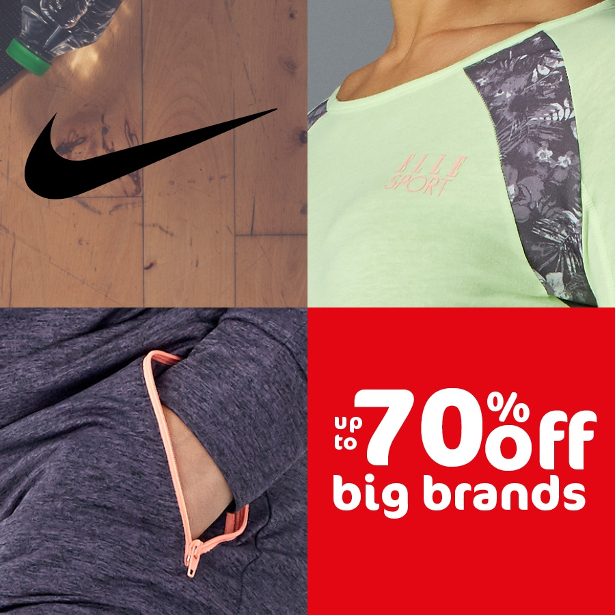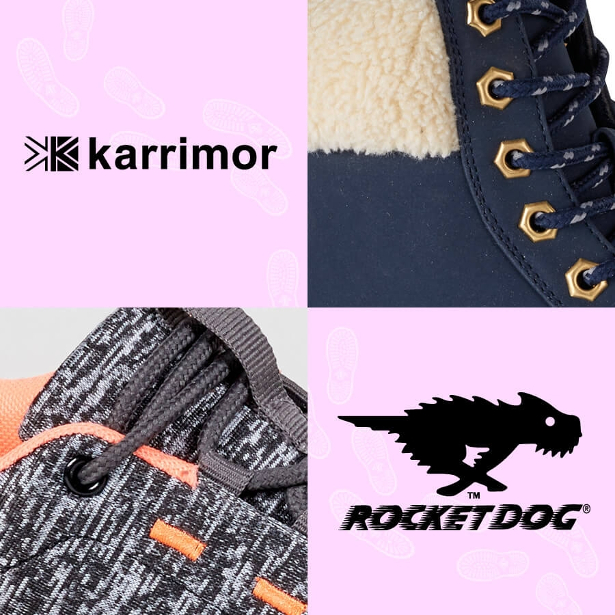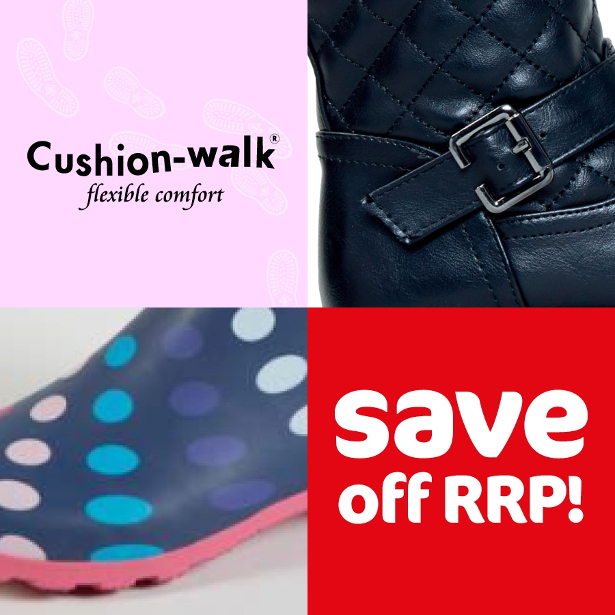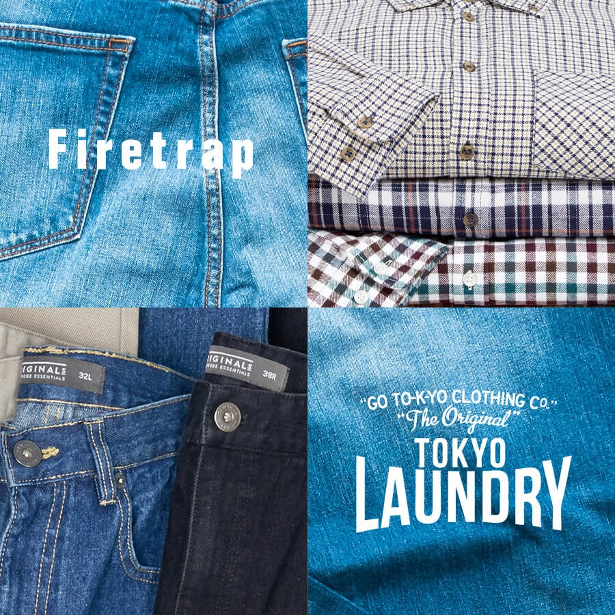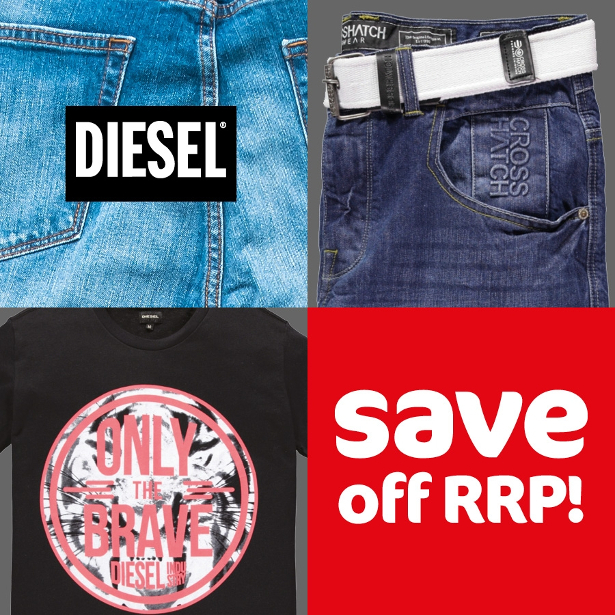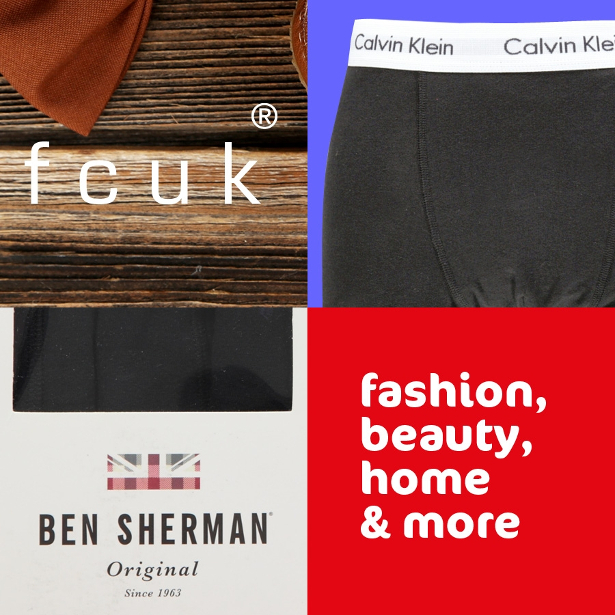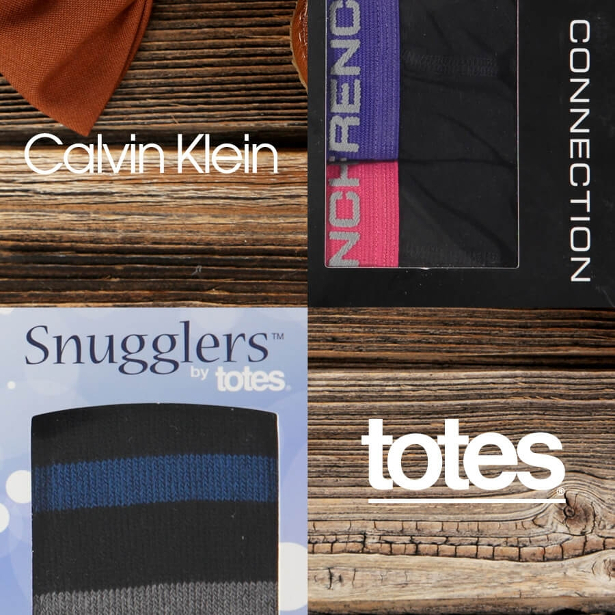 KICKSTART THE NEW YEAR WITH SOME PRE-BOOKABLE EXPERIENCES THAT FEED THE MIND AND BODY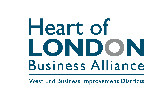 7 January 2019: Kickstart the New Year with some experiences that feed both the mind and body in London's West End this January and February, including:
a fascinating delve into Fortnum & Mason's delicious history;
a conjured drink in Piccadilly's new magic-themed bar – Maskelyne and Cooke
a Friday-late drawing, talking, drinking and DJ session at the National Portrait Gallery,
a literary evening celebrating Penguin Classics at London's oldest bookstore, Hatchards;
a peek under the skin at BodyWorlds exhibition
the chance to get fit on a float at the Haymarket Hotel
Fortnum & Mason's Delicious History
While the Christmas decorations may have disappeared, Fortnum's luminous sparkle remains year-round. The famous Piccadilly landmark has a long history of food innovation: from the famed birth place of the Scotch egg, to the first English shop to sell Mr Heinz's famous beans. These stories and more, can be enjoyed on the 'delicious history' tour conducted by the charismatic and extremely knowledgeable in-house archivist Dr Anne Tanner. The next tour takes place from 11.00 – 12.45pm on 24 January and there are also tours on 7 and 21 February, they costs £40 per person. https://www.fortnumandmason.com/events/delicious-history-tour
Magical Newcomer – Maskelyne & Cooke
Adding a whisper of magic to a night out, Piccadilly's latest drinking den, Maskelyne & Cooke, combines cocktails and history with the art of illusion. The glamourous reinvented cocktail bar, located in Le Meridien Piccadilly takes inspiration from celebrated Victorian magicians John Neville Maskelyne and George Cooke, whose popular magic show ran from 1873 to 1904 at the Egyptian Hall on Piccadilly.
As well as live magic shows, every Tuesday, Wednesday, Thursday and Saturday, there is an extensive bar menu and eight bespoke cocktails that recreate an element of the Maskelyne and Cooke story. Signature cocktails include, 'One Shilling' the cost of the entry to the Egyptian Hall magic show – a delicious mix of Copperhead Gin, Campari, Martini Rosso, Mineral water; also 'Levitation,' a nod to the illusion trick believed to be the invention of Maskelyne, not Houdini. This gin based creation features St. Germain Liquor, Agave Syrup, Lavender bitter and Butterfly pea flower tea. www.maskelyneandcooke.co.uk
Free artist-led drawing sessions, DJs talks and drinks at the National Portrait Gallery's Friday Lates
Fuelled with creativity, inspiration and conversation, The National Portrait Gallery's free Friday Lates are a great way to kick start the weekend. Against the musical backdrop of cool DJ-sets, visitors can enjoy a drink at the pop-up bar, join a mass art occupation of the Gallery with artist-led drawing sessions and explore ideas about art, culture and society at the gallery's revolving talks programme. Open until 9pm, Friday lates are also an opportune time to visit the world-class exhibitions, discover the Collection and take a look around the free Gallery displays. For more information: https://www.npg.org.uk/whatson/fridaylates
Pick up a Penguin at Hatchards on Piccadilly this January
Trading on Piccadilly since 1797, it's rather appropriate that London's oldest bookshop, Hatchards, should host an evening celebrating the historic catalogue of the Penguin publishing house this January 31st at 18.30.
The Penguin Classics Book is an enlightening companion to the largest library of classic literature in the world. The Hatchards team will be joined by Henry Eliot, one of book's editors who will discuss the publication. Spanning 4,000 years, from the legends of Ancient Mesopotamia to the poetry of the First World War, with Greek tragedies, Icelandic sagas, Japanese epics and much more in between, it encompasses 500 authors and 1,200 books, bringing these to life with lively descriptions, literary connections and beautiful cover designs. Tickets cost £9 or £35 with the book: https://www.hatchards.co.uk/hatchards-calendar
New permanent London home for Body Worlds' Exhibition
London's latest visual and interactive experience, BODY WORLDS' is the new and largest collection of Dr Gunther von Hagens' renowned world-touring exhibition of real human bodies. Housed in the former Trocadero, at 1 Piccadilly Circus, the new permanent display has been especially curated for London and enables visitors to journey through the human body and discover the magic and mysteries that lie underneath the skin.
As well as providing fascinating insight into the inner workings of the human body and showing the effects that daily lifestyle choices have on health – the exhibition is also designed to stimulate curiosity about the science of anatomy and physiology. Adult prices from £24.50. For more information, visit: https://bodyworlds.co.uk
Floating Fit with Aquaphysical at Haymarket Hotel
Forget hitting the gym this January, Haymarket Hotel has teamed up with water based fitness experts, AQUAPHYSICAL for FloatFit HIIT Saturday sessions in its subterranean pool. The revolutionary FloatFit HIIT workout includes burpees, lunges, squats, mountain climbers, the plank, stretching… all on water.
To complete the session, afterwards guests can feast on a healthy Recovery Brunch at Brumus Restaurant which includes vitamin-packed dishes such as crushed avocado on rye with grilled chorizo; freshly baked waffles, banana, strawberries; and sweetcorn chilli fritters with avocado, tomato, lime salsa and poached eggs. Available 12, 19 and 26 January and 2, 16 and 23 February, the 30-minute sessions start at 8.45am or 9.45am followed by breakfast. The cost is £35 (plus a £2.75 booking free) per person including an instructor-led training session, mineral water and brunch. Floats and towel also provided. https://www.firmdalehotels.com/hotels/london/haymarket-hotel/floatfit-hiit-with-aquaphysical/
Warner Bros. and DC are pleased to make available a set of stills from the stunning animated feature Reign of the Supermen, ahead of its cinematic debut on Monday January 14 in a spectacular animated double-feature alongside The Death of Superman.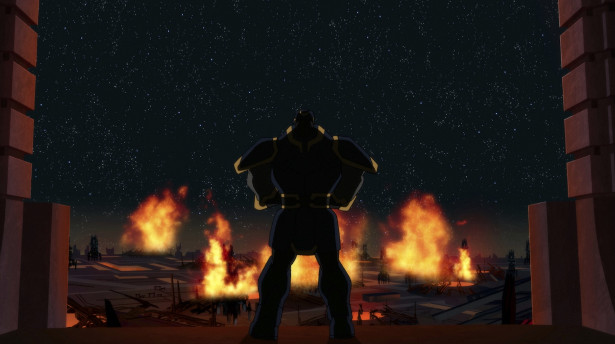 Double Feature Trailer
https://youtu.be/kqomRps4D5Y
The two-part film is an animated adaptation of "The Death of Superman," DC's' landmark 1992-93 comic phenomenon, and features an all-star voice cast led by Jerry O'Connell (Carter, Bravo's Play by play, Stand By Me), Rebecca Romijn (X-Men, The Librarians) and Rainn Wilson (The Office, The Meg) as the voices of Superman, Lois Lane and Lex Luthor, respectively.
The potent trio is joined by the DC Universe Movies' returning voices of the Justice League: Jason O'Mara (The Man in High Castle, Terra Nova) as Batman, Rosario Dawson (Sin City, Rent, Daredevil) as Wonder Woman, Shemar Moore (S.W.A.T., Criminal Minds) as Cyborg, Nathan Fillion (Castle, ABC's upcoming The Rookie) as Green Lantern/Hal Jordan, and Christopher Gorham (Covert Affairs, Ugly Betty) as The Flash.
The Death of Superman
An Asteroid hurtles through our atmosphere and with it arrives an unstoppable force known only as Doomsday. With innocent lives threatened and Metropolis under attack, the Justice League rally to meet this otherwordly menace. But when the dust settles, only an epic showdown between superman and Doomsday can decide the fate of the Metropolis and ultimately, planet Earth!
Reign of the Supermen
It's been months since the unfathomable death of Superman, and the world is still shaken when four Super Heroes arrive in Metropolis, all battling to be the reincarnation of the Man of Steel. Even Metropolis isn't big enough for these brawlers, it's only a matter of time until dark forces make their moves from the shadows…
THE DEATH OF SUPERMAN AND REIGN OF THE SUPERMEN WILL BE IN UK CINEMAS JANUARY 14
REIGN OF THE SUPERMEN WILL ALSO BE AVAILABLE ON DIGITAL DOWNLOAD FROM JANUARY 15, AND BLU-RAY™ AND DVD FROM JANUARY 28
BE: AN EVENT SERIES SESSION #1
ABOUT THE TRANSFORMATIONAL POWER OF STORY TO CREATE HOME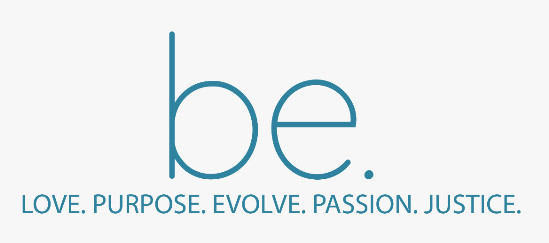 The community is invited to explore the Transformational Power of Story to Create Home by Mads Benishek on Saturday, Jan. 26, 2019 from 6:00 to 8:00 pm with the First Presbyterian Church Columbus.
Exploring how to make deeper connections is the theme of the evening. Through interaction, we'll genuinely connect in new ways about spirituality and creating a sense of belonging. During this interactive workshop, we will share a meal and our stories as we seek to build authentic relationships around the idea of "home." Child care is available. This is a free community event welcoming people of all faith backgrounds.
"Simply witnessing and delving deeply into another's story is a sacred and transformative experience. In addition, one often discovers new energy, passions, wisdom and experience that people bring to the community but which no one knew about because they were never asked. Because of the honest and open-ended nature of these conversations, they often bear rich and unexpected fruit," shares Mads about his philosophy.
Mads Benishek is a candidate for ordination in the Presbyterian Church (USA), a member of the NEXT Church strategy team, a community organizer in training, and an apprentice electrician. "Home" is a rich and complex realm of exploration and creativity for Mads, as it is for many young adults. Creating authentic connections is important to connecting no matter where one is. Mads grew up in Michigan and Wisconsin. He has lived in Norway, Scotland and Jordan. He currently resides with his partner in New Jersey, though his heart remains restless for home.
ABOUT BE
Be is a new way to explore spirituality and activism. First Presbyterian received a grant from the Center for Congregations in Indianapolis to engage millennials and other community members. To do this, our church came up with the concept of an experiential workshop series touching on topics relevant to young adults in our area. We've invited nationally recognized speakers to share with us about their passions and missions in life.
Rev. Dr. Felipe Martinez, the church's pastor, says, "One of the things I am most excited about is creating community where we each learn and grow together."
Leah Jackman-Wheitner, co-leader of the committee shares that Be is "A new way to explore spirituality and activism. We received a grant from the Center for Congregations in Indianapolis to engage millennials and other community members. To do this, our church came up with the concept of an experiential workshop series touching on topics relevant to young adults in our area. We've invited nationally recognized speakers to share with us about their passions and missions in life."
Two Books That Change Lives By Bronwen Sciortino! Keep it Super Simple & The Economy of Enough! They are both available on Amazon
Available at :- www.amazon.co.uk/keywords=bronwen+sciortino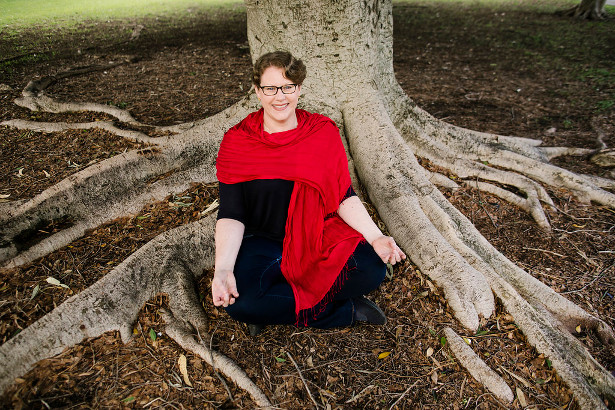 FACEBOOK | LINKEDIN | INSTAGRAM
Keep It Super Simple: Tips from a Recovering Perfectionist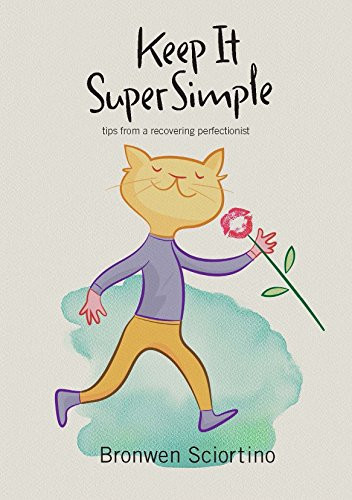 Creating A Simpler Life And Overcoming Overwhelm
Keep It Super Simple – Tips from a Recovering Perfectionist
When it comes to creating a simpler life there's many things that can impact us. This highly engaging book by award winning business woman and author Bronwen Sciortino, offers a brilliantly simple approach to overcoming overwhelm and living a life with less stress and more resilience.
Described as 'chocolate for the soul' …. 'Keep It Super Simple':
– shows you how to live life differently, every day;
– shows you how to find the best ways to recharge YOUR energy so you can stop being exhausted all the time;
– shows you the importance of creating your values, align your life to them & live every day being true to you;
– shows you how to minimise the impact of FOMO & YOLO on your life;
– provides you with simple steps to help you make sure you're doing the things that are aligned with who you are;
– shows you how to step away from stress & live a life that is calm & full of energy;
– shows you how you can easily implement simple steps that empower you in YOUR life;
– gives you confidence that there IS light at the end of the tunnel;
– shows you how to be yourself whilst limiting the impact of shame, guilt & recriminations from others;
– shows you how to understand YOUR path to success so you can boldly step into the thick of YOUR life;
– neatly fits in your bag so you can easily take it with everywhere you go;
– workbook style – space for journaling and recording 'Ah-ha' moments in every chapter;
– you can build on your thoughts, comments & feelings – almost like a diary;
– use it as a reference in every day situations – a little 'how-to-do' that's always with you.
The Economy of Enough: Unlocking the Secret to Happily Ever After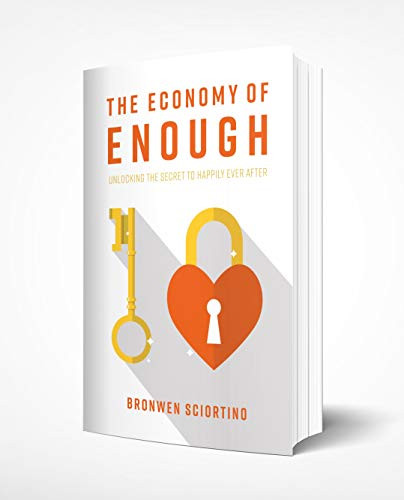 Never put off being kind to yourself again.
What if you could go from feeling like the worst person in the world to stepping into happily ever after?
How about in the time it takes you to read this book?
'You're useless….' 'You're so dumb…' 'How could you be so stupid?'
How many times have you said these things to yourself?
Probably multiple times a day, every day of your life, if this describes how you feel about yourself:
– Never have a kind word for yourself
– Easily find ways you could have done something better
– Have a foreboding sense of resignation that you'll never get anything 'right'
– Hold yourself to much higher standards than everyone else
– Nothing you ever do is 'good enough'
In her latest book, award-winning businesswoman Bronwen Sciortino unlocks the secret to happily ever after and shares practical and easy steps to allow you to experience the same love and commitment you give to everyone around you.
From exhausted to exulted, this book reveals just how easily you can infuse your life with outrageous happiness, love and laughter – using an easy to follow process and with loads of ease and grace.
The world is waiting for you to become the magnificent person you were always supposed to be.
Let's be real. There are no 'miracle' cures that work without applying attention. But there are simple and practical steps you can easily take to move your life in a different direction.
Infused with all the 'downloads' you need to catapult your life differently, The Economy of Enough is the golden nugget you've been waiting for to understand exactly what you need to be happy.
BALANCE HOLIDAYS PRESENTS NEW WELLNESS RETREATS
TO RESTORE LIFE BALANCE IN 2019

A popular New Year's Resolution is to promise to take time for oneself and invest in restoring some semblance of life balance. Recently launched Balance Holidays (a newly curated collection of luxury wellness retreats www.balanceholidays.com ) presents a series of wellness retreats, available from March 2019, that can make this particular resolution a reality.
Statistics show that society is at breaking point as people endure too many pressures at work and at home and are struggling to juggle busy lives. In the past year, 74% of people have felt so stressed they have been overwhelmed or unable to cope (Statistics from an online poll conducted by YouGov for The Mental Health Foundation's 2018 study). Social media has a lot to answer for as it presents an unreal portrayal of a happy and fulfilled lifestyle, and people often need an escape from 'screen time' to restore contentment in their lives. Women are under particular pressure, as they continue to struggle in the ongoing battle to 'have it all' in terms of career and family life balance. Women are consistently faced with archaic and often chauvinistic business practises, while flexible working options are still in the early stages. There are lots of quick fix wellness solutions out there, but not enough focus on long term and sustainable practises, that provide guests with the tools to help themselves once back home. Balance Holidays provides solutions for long term selfcare.
Balance Holidays launches its 2019 programme with 5 star wellness retreats in France and Italy focussed on reconnecting with nature. Please see details of three Balance Holidays yoga retreats that will provide the perfect 2019 detox:
ENERGY AWAKENING LAKE LODGE RETREAT – CHÂTEAUNEUF-DU-PAPE, FRANCE
During this relaxing waterside yoga retreat (20th-24th March 2019), guests will sleep in one of the contemporary and stylish wooden cabins floating on the mystical lake, and be at one with nature, in the Provencal vineyards of Châteauneuf-du-Pape. These Lakeside wooden cabins are each equipped with all the comforts of a luxury hotel, including an ozone treated Nordic hot tub on the terrace of each private room.
Hosted by yoga teacher, Ilaria Sgaravato (Happy Healthy Ila), guests will start the day at sunrise with a revitalising yoga session on the edge of the lake, saluting the sun with renewed zeal as ashtanga and kundalini are integrated into this invigorating morning practice. Yoga in the evening will be held indoors, in the beautiful cedar wood panelled yoga room, with natural sunlight pouring through the windows that look out onto the vineyards and the lake on all sides. The evening practice integrates elements of vinyasa and yin yoga, with deep stretching, relaxing pranayama and calming vibes to ensure a sound nights sleep in this tranquil environment.
Guests will learn how to cook energising food fit for a yogi, so as to maintain a consistent feeling of vitality and strength throughout the day, and learn useful culinary tips and tricks from The Yoga Food Atelier to create nourishing food with ease. An Essential Oils Workshop will allow guests to discover the benefits of essential oils and how to integrate them into daily life once back home, whether to aid digestion, calm nerves, ease muscle pain or treat headaches.
The programme includes a positive energy workshop to provide some fundamental tools to live a happier and healthier life. Should guests wish to explore the beautiful surrounding area of Chateauneuf du-Pape there are a myriad of further activities available from wine tastings and trips to local villages to sample the local cuisine, to hikes and bike excursions around the surrounding lakes.
Energy Awakening Lake Lodge Retreat: 20th – 24th March 2019 (4 nights). Prices : £1902 pp (based on double occupancy, transfers to and from the airport at preferred rates for Balance Holidays guests and the possibility to share)
GROUNDING RETREAT AT HISTORIC SICILIAN MANOR FARM, COMMENDA DI SAN CALOGERO, SYRACUSE SICILY
This spring retreat in Sicily (10-14th April 2019) has been specially curated to energise, ground and heal the body, mind and soul at the country home of Commenda di San Calogero, overlooking 110 acres of lush green fields. Dating back to the 17th century, this captivating Sicilian country home sits beside the San Calogero river on the outskirts of the Iblean plateau. The boundless landscaped gardens serve as the backdrop for daily outdoor activities from morning yoga sessions to evenings of restorative Jiriki.
Guests will kick-start each day outside with guided meditation and energising yoga practice with leading Vinyasa Flow Yoga Teacher, Vittoria Recchi, mixing both dynamic and slow-flow Vinyasa, elements of functional movement and conditioning exercises to improve body strength, while challenging the mind.
Guests will be invited to take part in activities designed to uncover the true essence of this beautiful region of Italy, from a historical-archaeological hike to visiting Syracuse and the island of Ortigia and a tour of the San Calogero garden, followed by a tasting of home grown produce including vegetable marmalade, honey and extra virgin olive oil. The programme also includes a cookery workshop of traditional plant based Sicilian recipes, as well as a workshop on Yoga Philosophy. Each day will end with a Jiriki session in the light of the setting sun, led by Marie Yagami, daughter of Yu Yagami who founded the Jiriki movement. Jiriki, the Japanese Buddhist term for self-power, is movement therapy aimed at preventing and curing chronic disorder and pain.
Breakfast, lunch and dinner are included and will be prepared daily by resident chefs, using organic ingredients grown in the estate's gardens. All the culinary offerings are meticulously created using traditional Sicilian recipes and methods.
There will be plenty of opportunity for reflection and down-time on this retreat that is designed for those who want to take time, indulge in relaxation, deepen yoga practice knowledge and experience true Sicily.
Grounding Retreat at historic Sicilian Manor Farm: 10th- 14th April 2019 (4 nights). Prices from £800 pp (based on double occupancy, transfers to and from the airport at preferred rates for Balance Holidays guests and the possibility to share)
FOREST BATHING TREE HOUSE RETREAT – CHATEAU DE RARAY, PICARDIE, FRANCE
Wake up high amongst the trees, to the sound of the birds singing and the leaves whispering in the breeze each morning of this weekend yoga retreat. Each of the guest tree houses is furnished with all the comforts of a luxury hotel, including an ozone treated Nordic hot tub on the private terrace.
Delicious plant-based locally sourced food is cooked by the creative chefs using ayurvedic recipes and healing herbs to provide high energy food at every meal. Guests will enjoy lunches and dinners in the dining rooms of the imposing castle surrounded by vast oak trees, which once provided the impressive backdrop for the first original film adaptation of Beauty and the Beast by Jean Cocteau.
There will be a Yoga Food Atelier and demonstration hosted by the Chef to highlight the sources of nutrition in the dishes, and how to prepare them.
Guests will be invited to experience the ancient ritual of forest bathing (often known as silvotherapy) for an entire afternoon, led by a dedicated nature healer, discovering the power of the trees and their magical properties, following shamanic rituals and ancient meditation techniques as well as some yogic practices (should weather conditions be unfavourable, an indoor workshop in basic reflexology and auto-massage techniques using the powerful essential oils from the local area will be held).
Yoga classes will be held at sunrise and sunset, within the castle, with views of the forest and green fields all around. The morning Ashtanga Vinyasa ritual, hosted by Ilaria Sgaravato (Happy Healthy Ila), will revitalise you through a dynamic flow, with focus on core and muscular strength. The evening practice will be deeper and slower with yin and nidra yoga elements and visualization techniques to release emotional and physical pain, through the repetition of mantras and positive affirmations.
A meditation class is offered at noon each day, integrating dancing meditation, music therapy, colour-chakra meditation and mantra singing.
Forest Bathing Treehouse Retreat: 10th- 12th May 2019 (3 nights). Prices from £1464 pp (based on double occupancy, transfers to and from the airport at preferred rates for Balance Holidays guests and the possibility to share)
Balance Holidays offers a huge range of wellness retreats to suit different needs, at venues as varied as Il Borro the Ferragamo Estate in Tuscany, Furnirussi Tenuta in Puglia and Arosea Life Balance Hotel in the Tyrolean mountains. For further information about our other retreats, please do not hesitate to contact Rosie Shephard Communications.
ABOUT BALANCE HOLIDAYS
BALANCE HOLIDAYS is a carefully curated collection of exclusive resort and 5 star hotel partners, handpicked by Livia Manca di Villahermosa, each offering exceptional wellness retreat experiences, with the aim of restoring life balance for guests. Balance Holidays presents numerous never before experienced programmes in a varied selection of ultra high end retreats in memorable and tranquil places.
Retreats are tailored to the individual and include coaching in life enhancing techniques from yoga and mindfulness to re-learning the art of eating. The team will work with each guest to create an intelligent and personalised programme to address their lifestyle, and provide the tools for selfcare at home, to ensure that life balance is maintained long-term. The founder, Livia Manca di Villahermosa, draws on her own personal journey to inspire others and she is always available for Balance guests to speak to. This highly personalised service really sets Balance Holidays apart.
www.balanceholidays.com
Revealed: UK's Top 10 Fears & Where To Overcome Them In 2019

New Year's resolutions are now in full flow but most of us break come February. Yet for those strong-willed ones amongst us there's still hope.
Tombola have uncovered the UK's top 10 fears and phobias, and then found the best places to face your fears around the world.
UK's Top 10 Fears https://www.tombola.co.uk/pages/the-things-brits-fear-the-most
Where To Face Your Fears Around The World https://www.tombola.co.uk/pages/how-to-face-your-fears-across-the-world
What's more tombola discovered that 86% of Brits have a fear or phobia, with 57% admitting to hiding their fears for over 20 years.
The Top 10 Fears In The UK:
1. Being buried alive
2. Flying
3. Snakes
4. Heights
5. Spiders
6. Rats
7. Small spaces
8. Darkness
9. Water
10. Thunder and lightning
It's important to overcome irrational fears so they don't manifest into phobias which can be crippling to the person afflicted and can haunt them for the rest of their lives.
Where To Face Your Fears Around The World
Tombola have created a handy list of visit around the world to go to combat those fears. https://www.tombola.co.uk/pages/how-to-face-your-fears-across-the-world
Here's a list of extreme therapies for your fears and phobias:
Fear / Phobia
Extreme Therapy
Where
Snakes
Snake massage
New York
Sharks
Cage diving with sharks
Australia
Flying
Helicopter ride over an active volcano
Hawaii
Roller coasters
Ride the fastest roller coaster in the world
Abu Dhabi
Darkness
Stargazing in the Sahara
Morocco
Tight spaces
Caving
Somerset
Thunder and Lightning
Be at the most electric place on Earth
Venezuela
Heights
Bounce into an active volcano
Chile
Sally Baker, a senior therapist from workingonthebody.com in London says, "It's not surprising that the top fear is the primal fear of being buried alive (87%), or "Taphophobia" to give it its official name. It's also not surprising that it is closely aligned with a phobia of small or enclosed spaces (60%). This is a learned and ancient fear with references found as far back as Roman times when convulsions, seizures or fevers could cause people to experience a comatose or near-dead state. It is feasible that with only the most rudimentary medical understanding that misdiagnoses were made and that premature burial, or worse did take place.
She goes on to say that "Fears and phobias are the brain's way of keeping us safe. This is especially true of fears of darkness (47%), water (38%), and thunder and lightning (35%) which would have seemed other-worldly and inexplicable to our early ancestors as they foraged and hunted at the beginning of time itself."
Conservatory Blinds Everyone Can Afford!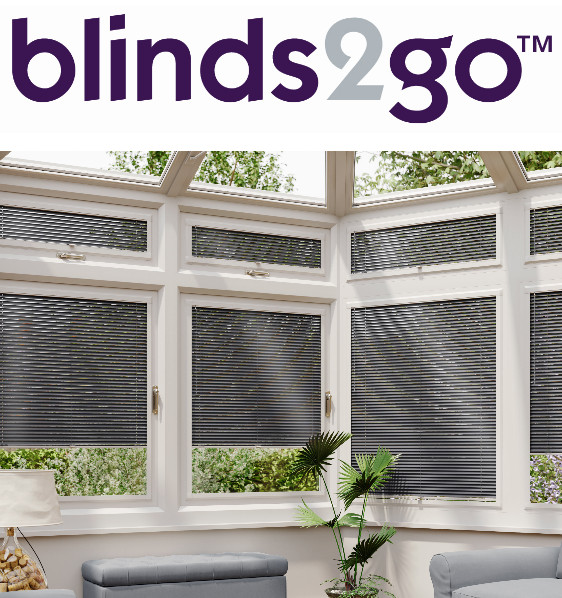 Conservatory blinds have always been viewed as an expensive addition to an already costly conservatory, but Blinds 2go have two superb ranges of conservatory blinds, EastFIT pleated blinds and PerfectFIT venetian blinds, both at incredibly low prices that everyone can afford! With starting prices from just £15.20 per blind a whole Victorian style conservatory can be fitted out for less than £400*.
As the name suggests, our EasiFIT system is very easy to install. The blinds simply click into place, transforming your conservatory without the need for tools. The unique, free-floating system means you can arrange your blinds any way you choose, opening from the top down or the bottom up. It gives you complete flexibility and freedom, keeping the sunlight at bay throughout the day. The cordless system is also child safe.
*Price quoted is based on a Victorian style conservatory with 10 standard side window blinds and 2 door window blinds
in EasiFIT Duolight.
PerfectFIT Matt White Venetian blinds
PerfectFIT Gold Venetian blinds
EasiFIT Duoshade Plume pleated blinds
The PerfectFIT system is also effortless to install.
Designed to look like an integrated part of your conservatory, the easy to assemble frame simply clicks into place in a matter of minutes without a drill in sight.
Our EasiFIT blinds are available as pleated fabrics while our PerfectFIT blinds come in pleated varieties and as aluminium venetians.
EasiFIT Duolight is priced from £15.20, Duoshade from £16.00 and PerfectFIT venetian blinds from £23.50 for a made to measure blind measuring W30cm x D30cm
For free fabric/slat samples and further information visit: www.blinds-2go.co.uk or call freephone 0800 862 0464
VOLT, the UK's leading electric bike manufacturer

Volt was founded in 2008 by two brothers, following a trip to China, where electric bikes are as common as the London pigeon. It is now the biggest electric bike manufacturer in Britain.
VOLT, it's one of the most established and well respected e-bike brands in the UK, focusing on quality, style and reliability. To give you an idea of the range, VOLT's various foldable bikes, such as the Metro and the Axis models, are perfect for those looking to change their commuting habits, or simply for taking on weekends away. The Kensington, on the other hand, provides comfort and elegance. Or for the adventurers, there are the Alpine and Bigfoot models, designed for mountain biking and off-roading – perfect for outdoor enthusiasts. You can check out the full range here: https://voltbikes.co.uk/
Fishbrain (www.fishbrain.com)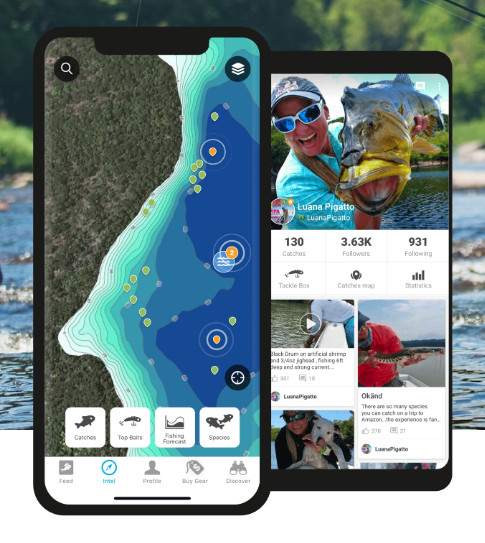 Fishbrain is the world's largest social networking app for people who like to fish, with 7 million users globally. People are increasingly drawn towards the mindfulness, serenity and mental health benefits associated with fishing, pushing fishing into the increasingly popular wellness industries. Fishbrain's accessibility and information makes it a brilliant tool for both seasoned anglers and beginners alike. The app features a Fishing Forecast, AI-powered species recognition and a newly added Gear Section, which allows users to rate, review, and purchase fishing gear feature via affiliates, including Amazon, Bass Pro and more. Fishbrain is available as a free or premium app. Fishbrain Premium is available from £4.70/month or £47.10/year, and grants users access to the integrated C-MAP Genesis Social Map which provides crowdsourced depth contour data, enabling users to locate densely populated fishing areas that are not found on other maps. Fishbrain is also available on iOS and Android, accessible for download through Fishbrain's website linked above.
Blinkist (www.blinkist.com)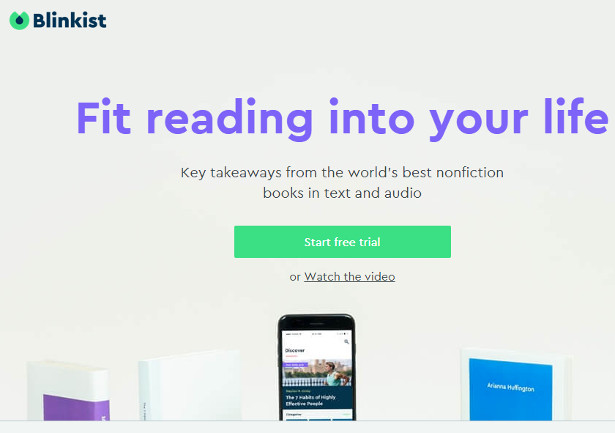 Blinkist is the perfect app to assist you in any goals you might have in 2019, whether you want to read more, improve your work/life balance, or learn about mindfulness and wellness. Blinkist is a micro-learning platform that takes key ideas from non-fiction texts and condenses them into 15-minute audio and text digests, allowing you to learn in short bursts and seamlessly switch from audio to reading whenever necessary. Whatever your passions or intentions for 2019 may be, you can achieve them easier and faster with Blinkist by reading a book a day.
Remente (www.remente.com)

Mental health app Remente helps us manage stress and balance priorities by combining psychology with brain and mental training to help users reach their full potential, complete personal goals, and lead a healthier lifestyle. Remente can help you manage stress and become a more efficient and structured person by providing the tools for you to set concrete goals and to-do lists. In doing so, the app can help free up time for you, so that you can focus on the people and hobbies you love!
Frylight launches #CaloriesUncovered
How small dietary changes can reap big rewards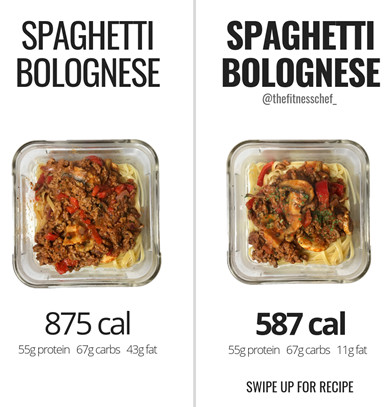 With well-intentioned New Year diets already feeling like a chore – or in some cases, long forgotten! – Frylight is on hand to help make healthier eating a little easier.
Frylight has teamed up with fitness coach and influencer Graeme Tomlinson, to launch #CaloriesUncovered, a campaign demonstrating that small changes can help Brits take control of their cooking – and their waistlines.
Graeme, better known as The Fitness Chef, uses Instagram to share straight-talking advice on how to manage calorie intake, one of the clearest means of weight control.
Working with the original one calorie cooking spray, he's re-developed ten of the UK's favourite meals, such as curry and fish and chips, reducing the calorie intake without compromising on flavour.
Graeme says: "I'm a firm believer in small changes reaping big rewards. Looking at ways to reduce the calories in the food you already know is the easiest way to make a positive step towards a calorie deficit for fat loss. Specific diets can often fail as they're just not sustainable."
#CaloriesUncovered launches as a new Frylight-commissioned report[2] by Dr Duane Mellor, BSc (Hon.) PhD RD APD RNutr., highlights the global confusion around fat intake and calorie consumption.
The report shows that while data is in many cases unclear or incomplete, what is understood is that consumers should look at reducing the amount of ultra-processed food in their diet, consider the role of fat in cooking and moderate it, and can improve their overall dietary pattern by cooking at home.
Leading media medic, Dr Sarah Jarvis, says: "While there has been much debate in recent years about the relative importance of fats and carbohydrates in diet, there are some elements which are not in dispute.
"As a nation, we should be focussing on reducing our intake of refined carbohydrates and highly processed foods. In order to do this, we should all be attempting to cook more from scratch using fresh ingredients. This will also allow us to increase our intake of vegetables and fruit, moving towards a healthier Mediterranean style diet.
"There is evidence that a very low carbohydrate diet may increase health risks if it is high in animal products and saturated fats. In addition to the large amount of evidence linking diets high in saturated fat with raised cholesterol and heart disease, all fat is energy (calorie) dense. It makes sense for people looking to keep their weight under control to reduce the amount of fat in their cooking, in order to keep their energy consumption within recommended limits."
Helen Bond, Frylight consultant nutritionist says: "As a nation we're consuming too many calories. In order to help battle the growing obesity crisis, it is important to be aware of the amount of fat and calories we eat and drink.
"And we also need to be mindful of the nutritional quality of our diets. Small, simple changes to ingredients – like swapping glugs of oil for a few sprays of Frylight – and cooking techniques can make food healthier, tastier and with the bonus of fewer calories."
She continues: "People need to ditch the 'diet' mentality – going on a diet infers there's a start and stop date, so you only change your diet during these times. The result: when you 'finish' your diet you return to the same eating habits that piled on the pounds in the first place.
"Instead, plan to change your eating habits for good, making small steps towards a healthier diet, and focus on the huge number of other benefits that eating well will have for your weight and overall health."
What better way to celebrate this historic event than with a whisky that encapsulates the smokiness of winter evenings. Glen Moray Elgin Classic Peated Single Malt Whisky is matured in ex-bourbon casks for added spiciness and is an intense and subtly-smoked expression.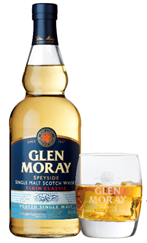 Raise a glass to Robbie Burns with the excellent Glen Moray Peated Old Fashioned Cocktail, created by Neil Ridley and Joel Harrison from World's Best Spirits: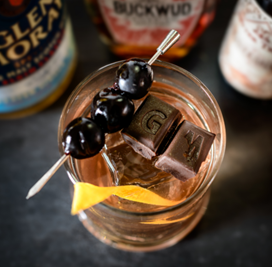 50ml Glen Moray Elgin Classic Peated Single Malt Whisky, 12ml Maple Syrup, three dashes Bitter Truth Creole Bitters (or Peychaud's Bitters), one dash Ginger Bitters and ½ teaspoon cherry juice
In a mixing glass, add half the whisky, maple syrup, cherry juice and bitters. Fill with cubed ice and stir. Add the rest of the whisky, and keep stirring, adding more ice until the drink is diluted to taste. Strain into a chilled rocks glass over a large single cube of ice and garnish with a thin piece of orange zest, expressed over the glass and three cherries. Optional garnish of a couple of squares of dark chocolate.
Glen Moray Classic Peated Single Malt Whisky is available from: Sainsbury's, Morrisons, Tesco, Amazon, masterofmalt.com and thewhiskyexchange.com
https://www.sainsburys.co.uk/shop/gb/groceries/glen-moray-peated-single-malt-whisky-70cl
RRP: £25 for 70cl. ABV: 40%
Lenovo Legion™ Gets More Savage with Performance Boost
New Lenovo Legion PCs, Monitors and Peripherals Unveil at CES®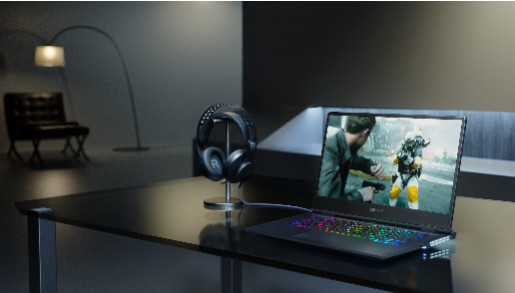 Players expect higher performing hardware to get the most out of their systems — whether they're competitive eSports players, PC gaming enthusiasts, or those interested in massive multiplayer experiences or looking to play their favorite single-player titles at the highest settings. Based on feedback from the gaming community, performance is the number one thing they value most. To fulfill gamers' needs, Lenovo™ is turning user feedback into product ideas. And to ensure our products continue to meet and exceed users' evolving needs, we continually fine tune and improve our innovations. As a result, the latest Lenovo Legion gaming line-up is more powerful than ever — with a new range of high-performance PCs and an entire family of re-designed gaming accessories and monitors.
Today at CES, we're unveiling the latest gaming additions to the Lenovo Legion line-up with:
Savage new Lenovo Legion Y740 and Y540 Laptops
Sleek Lenovo Legion K500 RGB Mechanical Keyboard and M500 RGB Gaming Mouse
Ergonomic Lenovo Legion H500 Pro 7.1 Surround Sound Gaming Headset and H300 Stereo Gaming Headset
Stylish Lenovo Legion Y27gq Monitor and Y44w Monitor for ultra-fast, smooth and immersive gaming
Upgraded Lenovo Legion T730 and T530 towers and C730 and C530 cubes to the latest NVIDIA® GeForce RTX™ 2060 GPUs
Each of these products are designed to deliver the speed and performance gamers need to succeed at the highest level, whether at home or on the go.
We know that gamers come from diverse backgrounds. They can be students or working professionals, which is why we designed the new Lenovo Legion portfolio to look just as great in a living room as it would in a conference room. This gaming line-up is engineered to handle the toughest technical challenges while retaining a clean aesthetic that won't feel out of place in any environment.
Go Beast Mode on the New Lenovo Legion Y740 and Y540 Laptops
Built to accommodate the on-the-go gamer, Lenovo Legion laptops have only gotten better over time. This year, these sleek, modern laptops have been upgraded so that they are in step with the higher performance that players demand in 2019. Available with up to the latest NVIDIA GeForce RTX GPUs, Intel® Core™ processors and Windows® 10 Home, these laptops offer blazing-fast gaming speeds to play the latest releases, photo and video editing, binge-watching shows, or multitasking simultaneously at once. On top of this, there are no flashy lights or garish colors to distract, thanks to their discreet design.
The top-of-the-line Lenovo Legion Y740 has what the most serious core gamer needs. The cutting-edge GeForce RTX 2070 Max-Q GPU is available on the 15-inch model, giving it more than enough power to run the latest action-filled titles. Its bigger 17-inch sibling supplies even more power with up to the GeForce RTX 2080 Max-Q GPU, upgraded from the last generation's GeForce® GTX 10-series GPUs.
Both sizes come with up to 8th Gen Intel Core i7 processors, optional 32GB DDR4 2666Mhz memory, and 100 percent anti-ghosting CORSAIR® iCue® RGB backlit keyboard and system lighting with over 16 million color customization options. The Lenovo Legion Y740 also features Dolby Atmos® Speaker System with Dolby® Sound Radar for rich moving audio that places you inside the action from speakers custom designed by Dolby.
Can't stand screen-tearing and stutters? The Lenovo Legion Y740's optional 144Hz Full HD (1920 x 1080) display has optional NVIDIA G-SYNC™1 designed to eliminate that. With support for Dolby Vision® and a brighter screen at up to 500 nits, the Lenovo Legion Y740 will bring entertainment to life through ultra-vivid picture quality.
With up to a GeForce RTX 2060 GPU and Intel Core processors, the 15-inch Lenovo Legion Y540 also packs a hefty amount of power at a more accessible price point. Competing on the go with your multiplayer online battle arena (MOBA) team? The Lenovo Legion Y540 weighs only 2.3kg (5.1 lbs) for portability and gives you a white backlit keyboard offering under 1ms input response time for the win. It also comes with Harman Kardon® speakers and supports Dolby Atmos, which pulls you into the game with powerful, moving audio that sweeps all around you — designed to offer a competitive edge and more intense experience.
Both new laptops are outfitted with an upgraded battery over their predecessors, lasting up to six hours2 to give you plenty of time to find that save spot while on the go. Don't worry about overheating during the most intense gaming sessions either. They feature the innovative Lenovo Legion Coldfront dual fan thermal layout that keeps things nice and cool, regardless if you're playing low-needs titles or graphical powerhouses.
Don't Miss a Shot Again with the Lenovo Legion M500 RGB Gaming Mouse
Core gamers know the most important part of their peripheral arsenal is an accurate and responsive mouse. With ergonomic textured grips, you won't lose track of where you are or cramp up in the heat of an intense player vs player game.
And with a Pixart PMW 3389 sensor, featuring 16,000 dpi, 50g 400 IPS tracking precision and OMRON® micro switches, those headshots and powerful abilities will land where you want them to. It's also totally customizable, with additional side buttons for any abilities you need to hit on a whim.
Fast Response Every Time with the Lenovo Legion K500 RGB Mechanical Keyboard
Mechanical keyboards are integral to an avid gamer's toolkit. That's why we're introducing the Lenovo Legion K500 RGB Mechanical Keyboard. Bringing a modern, minimalist design, this keyboard delivers the ultra-fast response time that can only be found in red switches and anti-ghosting with 104-key rollover for more precise combinations and moves in even the most intense situations.
Need to make sure that combo is going to land? The more accurate Lenovo Legion K500 RGB Mechanical Keyboard will help you pull it off.
Immerse into the Action with the Lenovo Legion H300 Stereo Gaming Headset and H500 Pro 7.1 Surround Sound Gaming Headset
Knowing your surroundings is the key to success in any gaming situation. Whether you're trying to hear the footsteps of an enemy in a first-person shooter or keeping up to date with build orders in a real-time strategy game (RTS), the new Lenovo Legion gaming headsets present the right tools.
The Lenovo Legion H300 Stereo Gaming Headset is made for the gamer who wants to play all day or all night while staying comfortable. With its sturdy all-metal design and dynamic 50mm drivers, it provides amazing sound while still staying lightweight enough to wear for hours at a time.
Meanwhile, the Lenovo Legion H500 Pro 7.1 Surround Sound Gaming Headset offers driverless 7.1 surround sound right out of the box, designed to give the more serious core gamer the advantage they need to bring down their opponents. Both headsets' retractable boom mics provide clearer communication and portability, engineered for you to hear callouts you need from your teammate.
See the Game through New Eyes with the Lenovo Legion Y27gq and Y44w Monitors
Your games will sound good with the new Lenovo Legion gaming headsets, but you'll also want great visuals to match like the new Lenovo Legion Y27gq and Y44w Monitors.
An ultra-wide 43.4-inch curved display with 3840 x 1200 resolution and a peak display brightness of 450 nits, the Lenovo Legion Y44w Monitor is made for any gamer that wants a panoramic field of view. Whether it's for racing titles or fight sims, this monitor's designed for you to catch every frame of the action with its lightning-fast 144Hz refresh rate. Also equipped with VESA® Certified DisplayHDR™ 400 coupled with AMD® Radeon FreeSync™ 2 technology, players get a silky smooth experience without screen tearing.
For the gamer who wants the latest technology, we've built a 27-inch Lenovo Legion Y27gq Monitor with 2560 x 1440 resolution and superfast 240Hz refresh rate. This monitor is designed to give players the opportunity to take advantage of every possible frame, whether you're canceling normals into supers in your favorite fighting game or nailing that perfect play in your preferred MOBA. And with NVIDIA G-SYNC technology built in, it's designed so that flickering or screen tearing don't take away from the gaming experience.
Gamers need to be ready to play in any scenario — on their couch, at their desk, or in a hotel room far away from home. And Lenovo Legion is committed to bringing high-performance tools our gaming community needs to play how they want, wherever they want for a fun and immersive experience.
Discover more at www.lenovo.com/CES and www.lenovo.com/legion.
CES 2019 press kit with images and full specs are available [https://news.lenovo.com/presskits/ces2019.htm]
Watch the product videos for more information:
Lenovo Legion Y740 and Y540
Lenovo Legion Y27gq Monitor
Lenovo Legion Y44w Monitor
EMEA and US Pricing and Availability3
The 17-inch Lenovo Legion Y740 Laptop will start € 1,999and the 15-inch model will start at €1,699 both are expected to be available on www.lenovo.com and select retailers starting February 2019.3
The 15-inch Lenovo Legion Y540 Laptop will start at € 999 and is expected to be available on www.lenovo.com and select retailers starting May 2019.3
The Lenovo Legion M500 RGB Gaming Mouse will start at $59.99 and is expected to be available on www.lenovo.com starting April 2019.3
The Lenovo Legion K500 RGB Mechanical Keyboard will start at $99.99 and is expected to be available on www.lenovo.com starting April 2019.3
The Lenovo Legion H300 Stereo Gaming Headset will start at $59.99 and is expected to be available on www.lenovo.com starting April 2019.3
The Lenovo Legion H500 Pro 7.1 Surround Sound Gaming Headset will start at $99.99 and is expected to be available on www.lenovo.com starting April 2019.3
The Lenovo Legion Y27gq Monitor will start at € 999 and is expected to be available on www.lenovo.com starting April 2019.3
The Lenovo Legion Y44w Monitor will start at € 1,199and is expected to be available on www.lenovo.com starting April 2019.3
Pricing and availability of the Lenovo Legion T730, T530, C730 and C530 desktops with upgraded NVIDIA GeForce RTX 2060 GPUs will be shared later.3
1 NVIDIA G-SYNC is expected to be available in spring 2019
2All battery life claims are approximate and based on test results using the MobileMark 2014 ver 1.5 battery life benchmark test.
Actual results will vary, and depend on numerous factors including product configuration and usage, software, operating conditions, wireless functionality, power management settings, screen brightness and other factors. The maximum capacity of the battery will naturally decrease with time and usage. See https://bapco.com/products/mobilemark-2014/ for additional details.
3 Prices do not include tax, shipping or options and are subject to change without notice; additional terms and conditions apply. Reseller prices may vary. On-shelf dates may vary by geography and products may only be available in select markets. All offers subject to availability. Lenovo reserves the right to alter product offerings, features and specifications at any time without notice.
LENOVO and LENOVO LEGION are trademarks of Lenovo. CES is a trademark of the Consumer Technology Association. NVIDIA, GEFORCE, GEFORCE RTX and G-SYNC are trademarks of NVIDIA Corporation. Intel and Intel Core are trademarks of Intel Corporation or its subsidiaries in the U.S. and/or other countries. WINDOWS is a trademark of Microsoft Corporation. CORSAIR and iCUE are registered trademarks of CORSAIR in the United States and/or other countries. DOLBY, DOLBY ATMOS and DOLBY VISION are registered trademarks of Dolby Laboratories, Inc. HARMAN KARDON is a trademark of Harman International Industries, Inc. OMRON is a trademark of OMRON Corporation. VESA and DISPLAYHDR are trademarks of Video Electronics Standards Association. AMD and RADEON FREESYNC are trademarks of Advanced Micro Devices, Inc. All other trademarks are the property of their respective owners. ©2019, Lenovo Group Limited.
End diet confusion.
Need motivation, determination, goals?

If you need any of these you're going to fail because none of these last. If you're making fatloss your new years resolution make sure you never have to make it again and solve this issue once and for all. If you'll allow your real life Guardian Angel to assist you in this moment of time in your life it will mark a new beginning for you, friends and your family, shall we begin?
Low carb,high carb,low fat, high protein, intermittent fasting, if it fits your macros, starvation diet?… the list goes on.
The body has 3 windows of time; short, mid and long term. Any diet advice works in the short-term. But what happens to you in the mid and long term windows of time is a different story. If you are patient however and allow the long window of time and programme your body correctly there are plenty of rewards and what some may even deem as unfair blessed genetics. Myself and many clients get to stay very lean and eat unlimited amounts of food twice a week without putting any fat weight on, provided we stick to our adapted routines. The body records what you put it through and adapts accordingly, you cannot escape it's inner wisdom with the latest "diet". This wisdom is adaption it can be put in your favour if you'll allow it through routine and lifestyle and longer windows of time. This makes the question of low carbs, high fat, high protein only diets irrelevant. Because the key to diet is consistency! If you put fat on eating carbs stay patient and over the coming weeks the body adapts and you'll be able to loose weight with carbs provided your lifestyle is set up correctly. If you use the bodies ability to adapt any diet or food will work without exception. This means you are free to eat fat and carbs guilt free for the rest of your life!
Can I eat before bed?
Can I eat 1 meal or 2 or 5 a day?
Can I eat any time of day even if I train?
Can I avoid supplements?
Can I eat fruit or sugar?
Yes. In the long window of time none of these matter. Consistent patterns of adaption through routine in eating, the type of foods you eat, times and amounts is key provided you are consistent daily. If you keep going from one diet to the next you'll stop your body from adapting in your favour. The details of a diet over the long term do not matter for fatloss puroses. This does not give you an excuse to eat junk all the time, because your health is also key. Being low fat with no teeth isn't a good look, nor poor skin conditions etc.Now that you know this then you better eat like you would as if it is something you would do for the rest of your life. If not you'll fail and the body adapting in your favour will be missed out.
The bodies adaption also works with eating too much of a particular food such as bacon or fruit in large amounts or even salt for that matter. So when you hear phrases like "eating salt is bad for you". Ask whoever tells you this "has the person adapted their body to be fine with it?" We all know of people who eat poorly and 'get away with it'. Well now you know why and how they do because they were consistently doing so and the body adapted making them immune! Did you know you can also adapt the body to remove most illnesses drug and herb free through adaption only? That is the magic of adaption if you know how!
Now when you do reach your goal the environment you're in will decide if you keep your figure or for many even get to your goal! Ultimately people are a reflection of their environment. Do you think people in France need motivation to stay lean vs Americans? The French cultural environment allows them to eat well and they do not get obsessed with diets in the way the Americans do yet remain slim with no motivation at all. Google the French paradox you'll see the French adapted their bodies to eat fat and carbs staying trim.
Surrounded by fast food?
Bombarded with fast food ads?
Have fast food in your cupboards?
If your environment is set up against you it's going to be difficult unless you change your environment around you through lifestyle. Because if you do not you'll be triggered into things out of your control. Routine motivation,determination will become next to impossible. Set up your environment so that there are better food choices, do not fill your cupboards with food choices that are less optimal, eating healthy is best they have less calories than junk and make you feel full.
Notice I said you can eat any food yet demonised junk food above? While it's true you can loose weight even while eating junk in the mid to long window of time (months) something happens which will work against you. The chemicals in junk food will trigger you to eat more of it and become addicted rewiring your pleasure reward centers of the Brain. Food is seen culturally as a reward which fast food companies are a aware of and play on, hence "happy meals". If junk food is kept up you'll be triggered over and over. Zero calorie drink anyone? It may have zero calories but it will trigger you to eat more due to caffeine spike you get.
Chemicals, the advertising that hits us everyday, over advice from experts are too much in your mental and emotional environment.
If we work long term habits through lifestyles and use our lifestyles to create a physical, mental and emotional sound environment lifestyle? you'll be set for life.
www.guardianangel.care
We Bring to you the world's first: "mental perception alter" seeing is believing.
Safe journey through life's adventures
Guardian Angel.
Modius: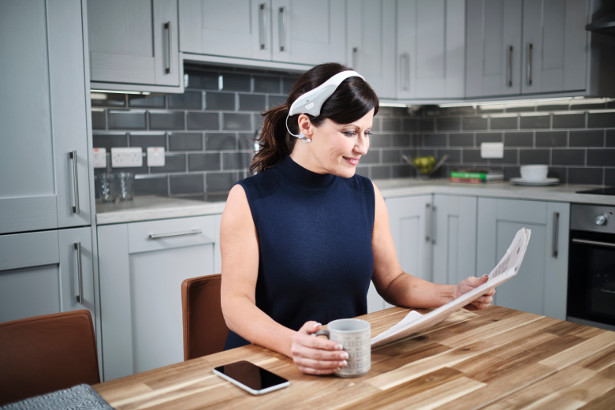 Modius is the first headset from California and Northern Ireland-based health-tech company, Neurovalens and the first in its category to introduce wearable neuro technology to help make weight loss easier. Modius works by sending a safe low-level pulse into the brain which targets the area responsible for your desire for food by reducing your appetite and cravings, the user simply needs to eat less!
Results both in lab testing and in the real-world show people losing on average 4% body-fat after just three months use.
Since it's launch on Indiegogo late last year Modius now has some impressive customer data.
After more than 390,000 user sessions:
· after 10 weeks the average loss is approximately 9lbs
· the top user has lost 91lbs – six and a half stone
· the top 100 users have lost 40lbs on average each – more than two and a half stone
· the top 1000 users have lost over a stone
· heavier users are losing more weight
· under-30s, over-60s all age groups are reporting weight loss
HEALTHY EATING MADE EASY
TOP 8 HEALTH HACKS FOR VEGANUARY AND BEYOND,
FROM VEGA® REGISTERED NUTRITIONIST BETHAN HAMILTON
Make easy healthy eating last throughout 2019, not just January, with plant-based foods as your quick and easy go-to.
Plant-based foods are filled with essential vitamins and minerals, generally higher in fibre and lower in saturated fats, so it's a no-brainer to pack more into our every day – and it's actually not as hard as you might think.
That's right, healthy (and delicious!) plant-based eating doesn't have to be a drag. Try these top health hacks from Registered Associate Nutritionist at Vega®, Bethan Hamilton (MMedSci, ANutr) to kick 2019 into gear with minimum effort whilst still keeping those taste buds satisfied.
Go green or go home
Add greens to your day however you can. Smoothies are a good place to start as you can add all manner of green goodness into the mix without compromising on taste. Just add a scoop of Vega® Essentials, upping your vitamin and mineral intake even more. Or, how about making your own pesto, which you can dip into for snacking throughout the day? You could also whip together a batch of your own veg crisps (these will go well with your pesto!).
Stay close to home (it's too cold to go any further)
Locally grown produce offers value for money and picked at peak ripeness, it often looks and tastes the best – just as nature intended and good for the planet, too. Win win! In the New Year, look out for kale, leeks, parsnips, cauliflower, apples and pears, which are all at their best in January. Head to your local market, grab a bargain and make a quick and easy batch of Roasted Parsnip and Pear Soup. Add some white beans or quinoa and dig in at dinner time.
Less is more
New to plant-based eating? Short on time? These simple recipes are a great way to pack extra nutrients into a quick mid-week meal or afternoon snack.
Five Ingredient Protein Balls
Butternut Squash Risotto
Hummus Trio
Quinoa Plant-Based Porridge
Know your breakfast bowls
Set yourself up for the day and have a hearty breakfast packed full of B vitamins. The B vitamin family contributes to getting our metabolism up and running by releasing energy from food. Think grains, nuts, fruit and veg, and our personal favourite, Vega® Essentials – it not only gives you a fix of protein and fibre, it's also high in iron, B12 and calcium.
Be a basic batch
Before your week begins, line a baking tray with parchment paper and roast your favourite veggies like broccoli, Brussels sprouts, cauliflower, mushrooms, butternut squash, kale and sweet potatoes. An effortless step to help ensure healthy eating. Toss roasted veg on a salad, stir through a pasta dish or simply dip in hummus for a plant-based snack.
Make beans your BFF
One of my favourite healthy hacks is playing swapsies in recipes. Every time you see meat in a recipe, think of replacing with it with beans and pulses. With more fibre, vitamins and lower in saturated fat, but still a great source of plant protein, they should be your new best friends. Next time you're making spaghetti bolognese, swap the mince for lentils, or how about trying a Black Bean Meat(less)loaf or a Bean Burger?
Pudding?
It would be rude not to. These Fudgy Vegan Brownies call for sweet potatoes instead of flour, which means you can fool everyone into eating veggies for dessert. What a treat!
For more plant-based inspiration, visit www.myvega.co.uk, or find Vega® on Facebook and Instagram @VegaTeam_UK.
Leading Natural Body Care Brand Launches First Food Product in the UK
Dr. Bronner's fair trade, whole kernel Organic Virgin Coconut Oil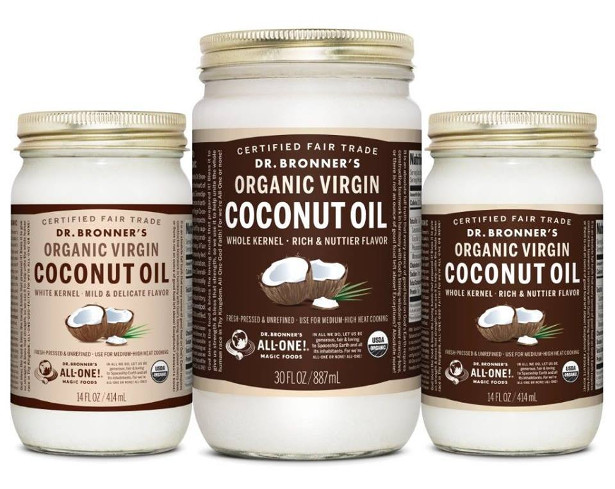 TWITTER | FACEBOOK | PINTEREST | INSTAGRAM
Dr. Bronner's, the top-selling brand of certified Fair Trade and Organic soap worldwide, has expanded into the grocery aisle with its very first food product in the UK market, Dr. Bronner's Organic Virgin Coconut Oil. The Fair Trade and Organic certified culinary oil is expeller-pressed from the fresh, carefully dried whole kernel of the coconut to further increase its health benefits, as well as offering a delicious, nuttier flavour. Whole kernel oil, which is made from the coconut kernel with the inside skin left on, is more nutritious and higher in antioxidants, minerals and vitamins – making it even better for high-heat cooking.
Just as Dr. Bronner's Pure-Castile Liquid Soaps have been hailed by many as the ultimate natural multi-tasker, Dr. Bronner's Organic Virgin Coconut Oil is ideal for any number of tasks. This versatile and healthy oil can be used for stir-frying, soups, sauces, baking, desserts, and body care. As the ideal culinary product for foodies, the health conscious, vegans, vegetarians, and anyone who loves tasty and nutritious foods, Dr. Bronner's Organic Virgin Coconut Oil also makes an intensely nourishing product for moisturising the skin and hair.
Dr. Bronner's is dedicated to using regenerative organic farming methods and creating products that are natural, organic, fair trade, and healthy. Dr. Bronner's Organic Virgin Coconut Oil is directly supplied from Dr. Bronner's own sister company, Serendipol, a farm in Sri Lanka's "Coconut Triangle." Serendipol was founded in 2006 following a tsunami relief effort as part of Dr. Bronner's desire to create a cleaner supply chain by sourcing all of their major raw ingredients from fair trade and organic sources. The ongoing development is part of Dr. Bronner's commitment as a fifth generation soap-making family to carry on the social and environmental ideals of company founder Emanuel Bronner through integrating social initiatives and environmental stewardship into their business model.
Since its founding, Serendipol has become the world's foremost producer of certified fair trade and organic coconut oil. The company currently purchases from approximately 1,200 farmers who farm organically, a practice initiated by Serendipol that has resulted in improved soil fertility and increased yields. The company's staff has grown to 300 individuals who enjoy working conditions and compensation uncommon in the industry, proving that business can be socially responsible and environmentally sustainable.
To learn more about Serendipol and how Dr. Bronner's Virgin Coconut Oil is sourced, watch Journey to Serendipol, an 8-minute documentary about the effort, now subtitled in German, French, Japanese, Korean, and Mandarin. 
In the UK, Dr. Bronner's Organic Virgin Coconut Oil is certified organic by the Soil Association, UK's oldest and largest organic certification body.  This independent third-party certification ensures Dr. Bronner's Organic Virgin Coconut Oil meets the highest standards and strict requirements of the Soil Association Organic Standards and the EU organic regulations.
Dr. Bronner's Organic Virgin Whole Kernel Coconut Oil
£8.99 for 440ml www.drbronner.co.uk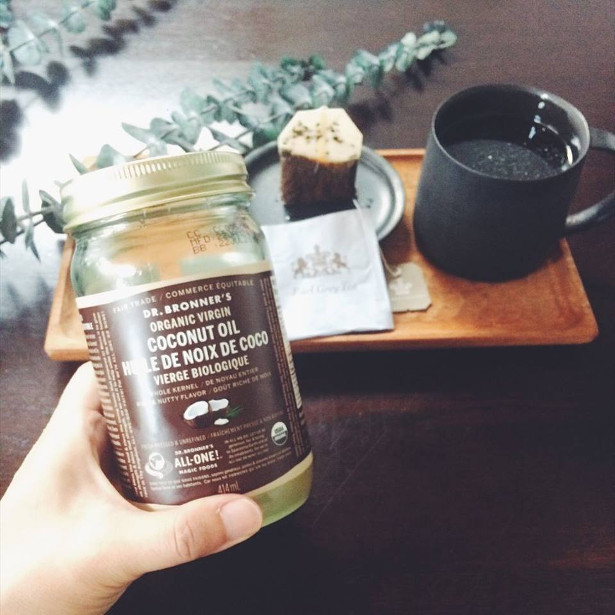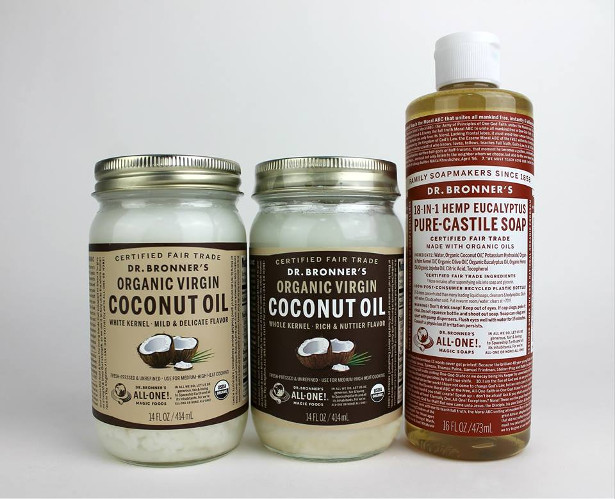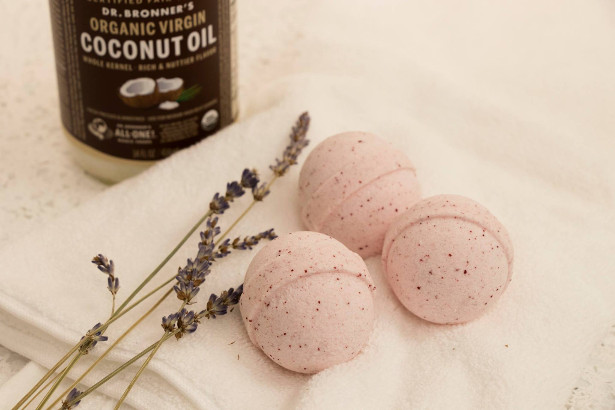 Dr. Bronner's
America's No. 1 Selling Natural Soap Cleans Everything and Leaves You with a Clean Conscience
www.drbronner.co.uk

TWITTER | FACEBOOK | PINTEREST | INSTAGRAM
Dr. Bronner's is the USA's No. 1 selling natural soap brand and the leader in organic and Fair Trade skin care. With famous fans including Kate Hudson, Lady Gaga, Natalie Portman, Drew Barrymore, Sandra Bullock, Eminem and Bobbi Brown, this soap is lathering its way into British homes and hearts with its philosophical labels, certified Fair Trade and organic ingredients and uncommon quality. Make up artist Bobbi Brown championed Dr Bronner's on The Oprah Show "It's probably the finest soap in the universe. I'm obsessed with it. I cannot get enough of it!"
The magic of Dr. Bronner's is its affordability and versatility, with 18 uses from 1 bottle of liquid soap at £6.99 per 237ml bottle. Best used with a cloth, towel, loofah or sponge you can use it to clean your body, your mouth & teeth, your fruit & vegetables, your bathroom and kitchen, your clothes and even your pets! It comes in 9 main varieties, the original being the famous tingly Peppermint – "nature's own unsurpassed fragrant Deodorant!" – followed by Lavender, Green Tea, Eucalyptus, Citrus, Almond, Rose, unscented Baby Mild and Tea Tree which can even be used to treat minor cuts.
The soaps are most popular for at-home washing, but are also the soap of choice for many campers and hikers. They contain no synthetic foaming agents, thickeners, preservatives, fragrances, dyes or whiteners and use 100% post consumer recycled (PCR) cylinder bottles and paper labels. Completely biodegradable, the soaps are made with certified Fair Trade and organic ingredients sourced from India, Ghana, Palestine, Israel, and Sri Lanka.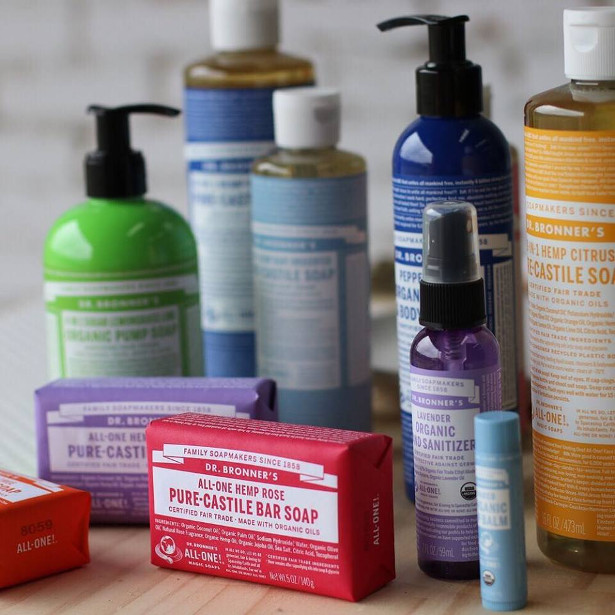 Dr. Bronner's takes its organic credentials very seriously unlike many "natural" body care companies who masquerade their synthetically derived ingredients by using floral water as the main natural ingredient, while the functional ingredients are petrochemical derived and thus non-sustainable. The100% Pure Castile Soap recipe used in Dr. Bronner's soap is a simple, ecological, vegetable based formulation, named after the Castile region of Spain where olive oil soaps where invented long ago. The high foaming lather of the soap is from its high coconut oil content, which makes a more luxurious and rich lather compared to any detergent formulation commonly found even in "natural stores." Dr. Bronner's superfat their soaps with organic hemp and jojoba oils for a milder, smoother lather and use natural plant-derived vitamin E and citric acid to protect freshness. Apart from flavouring organic essential oils such peppermint, the base soap ingredients are Water, Saponified Organic Coconut*, Organic Palm* and Organic Olive* Oils (w/Retained Glycerin), Organic Hemp Oil, Organic Jojoba Oil, Essential Oils**, Citric Acid, Vitamin E.
Dr. Bronner's soaps have been certified by the Vegan society UK. This certification assures the growing population of vegans that no animal testing or animal ingredients are used in Dr. Bronner's products that carry the certification.
Other products in the Dr. Bronner's range include Hand & Body Lotions, 4-in-1 Sugar Pump Soaps, Organic Lip Balms, Pure-Castile Bar Soaps, Organic Hand Sanitiser, All-One Toothpastes and – new for 2018 – new Whole Kernel Virgin Coconut Oil.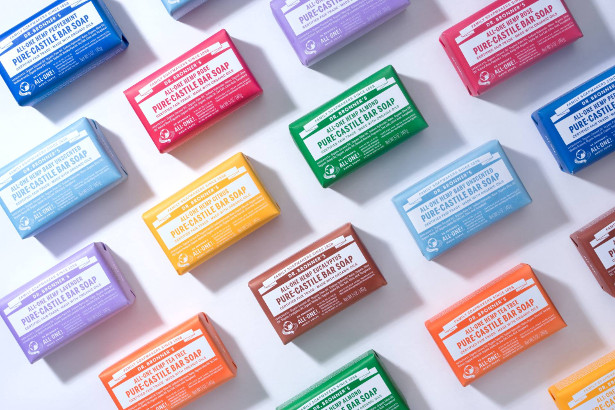 The Background The dramatic exhortations on the labels of the soap packaging come from the mind of Dr. Emanuel Bronner, a third-generation master soap maker who spent his life renouncing hate and war on a personal mission to unite mankind. He was born in 1908 to the German-Jewish Heilbronner family, which had been practicing the traditional local craft since 1858. In 1929, Bronner, then aged 21, immigrated to the US working as a consultant soap manufacturer. But following the death of his family in the Holocaust, he embarked on a mission to spread this message of world peace and the dangers of communism and fascism by giving public lectures on these subjects. His strong views landed him in a mental asylum in Chicago but Bronner escaped eight months later in 1948 and continued giving lectures in California. He also began making peppermint liquid soap under the 'Dr. Bronner's Magic Soaps' brand. He gave away soap during his talks and when he realized people were taking it without listening to him speak, he started writing his philosophy on the bottle in tiny script. These eccentric labels, featuring musings on everything from Hillel to Confucious, are still used today. In the early years the soap enjoyed a small but loyal following. With the emergence of 1960's counterculture, sales rocketed on word of mouth and the quality, as Dr. Bronner's does not advertise. The soaps spread into health food stores across the US, and in recent years into mainstream shops.
Having always used natural ingredients, Dr. Bronner's became officially certified organic by the US Department of Agriculture in 2003, branching into other organic personal care products in 2005. Today, its products are the top selling organic soap brand in the US and are distributed world wide. Although Dr. Bronner passed away in 1997, his company continued to flourish under his son Ralph, daughter inlaw Trudy and grandsons David and Michael. In a time where CEO compensation can reach as high as 500 times the average worker's wage, Dr. Bronner's Magic Soaps remains true to it's founders' philosophy of sharing profit with the workers and the earth from which it was made by capping the salaries of the highest paid employees/owner's at five times that of the lowest paid full time employee.
Dr Bronner's is available nationwide from leading health stores including Whole Foods, Planet Organic and John Bell & Croydon or visit www.drbronner.co.uk.
RRP for 18-in-1 Hemp Pure Castile Soap £2.15 59ml | £7.69 237ml | £11.69 473ml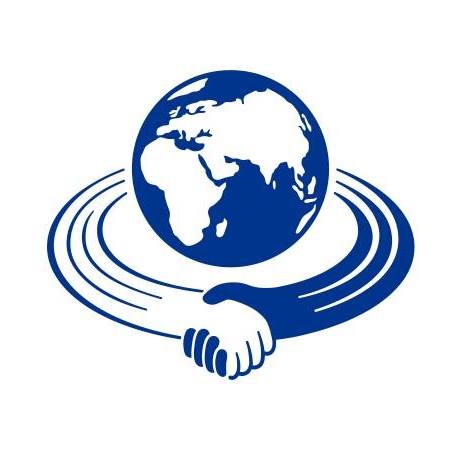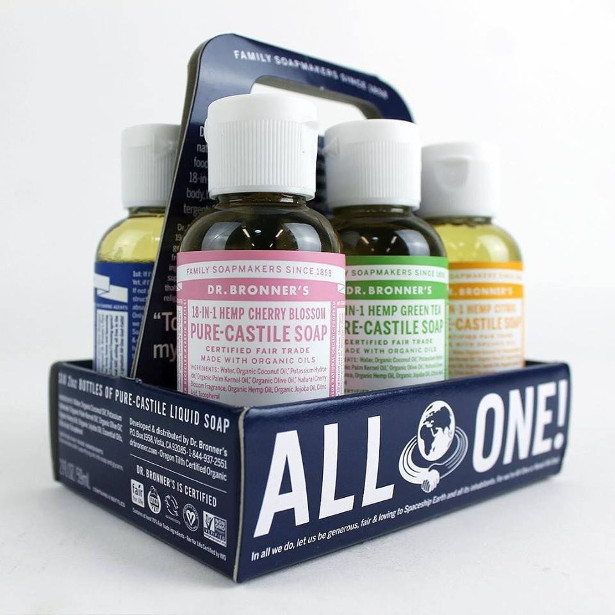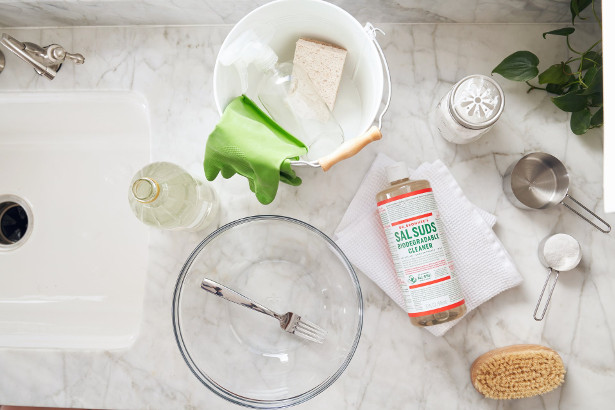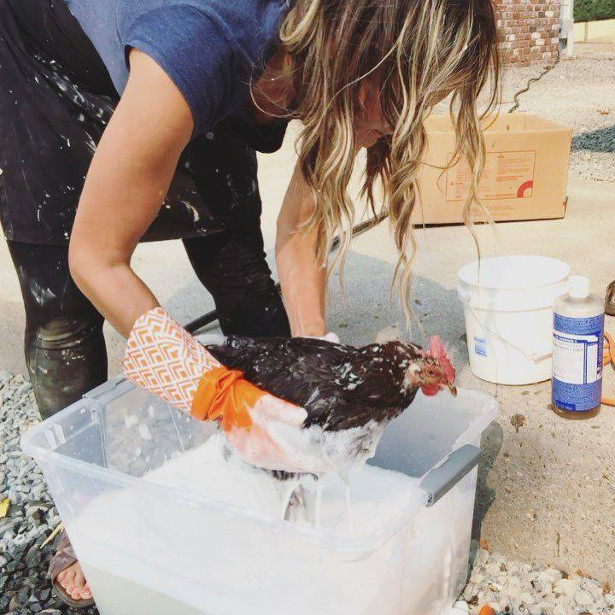 Salt Baths: The Trend That's Heating Up
Westlab's 100% pure, natural mineral salts solve health problems while you soak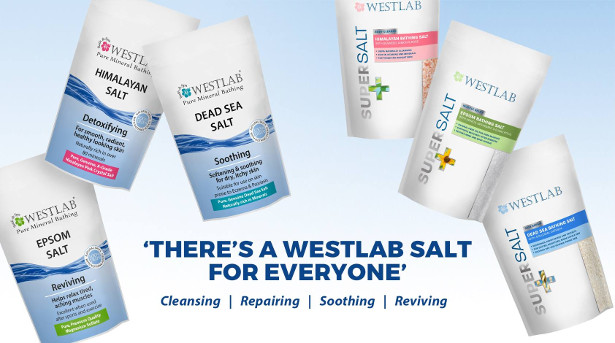 FACEBOOK | TWITTER | PINTEREST | INSTAGRAM
Bathing has long been known as a calming evening ritual, but a warm soak is also an excellent way to boost health, up mineral intake, help the body to detox and to improve its sleep pattern, not to mention providing a well-needed moment of peace and quiet in a busy world. Re-discover the art of bathing with Westlab Salts, the UK's best bath salt manufacturer specialising in pure, high-grade mineral salts that are free from chemicals and additives to ensure a wellness-infused bath every time.
Westlab's best-selling pure bathing salts, from £5.99 for 1kg, are available from Boots, Superdrug, Tesco, Look Fantastic and leading health retailers.
Epsom Salt
Best for: sore muscles, digestion, bloating
The muscle-relaxing, pain-relieving effects of Epsom Salt make it a longstanding favourite with athletes, A-Listers and Health Editors across the world. Epsom Salt is packed with high-grade magnesium which is responsible for over 300 enzyme reactions within the body and aids muscle control helping to soothe and ease sore, cramped or twitching muscles. Epsom Salt is also widely used for aiding digestion: a tried and tested red-carpet bloat buster, Epsom Salt relaxes the muscles in the abdomen and small intestine to draw out excess fluids and gas, leaving the figure feeling streamlined and comfortable. £5.99 for 1kg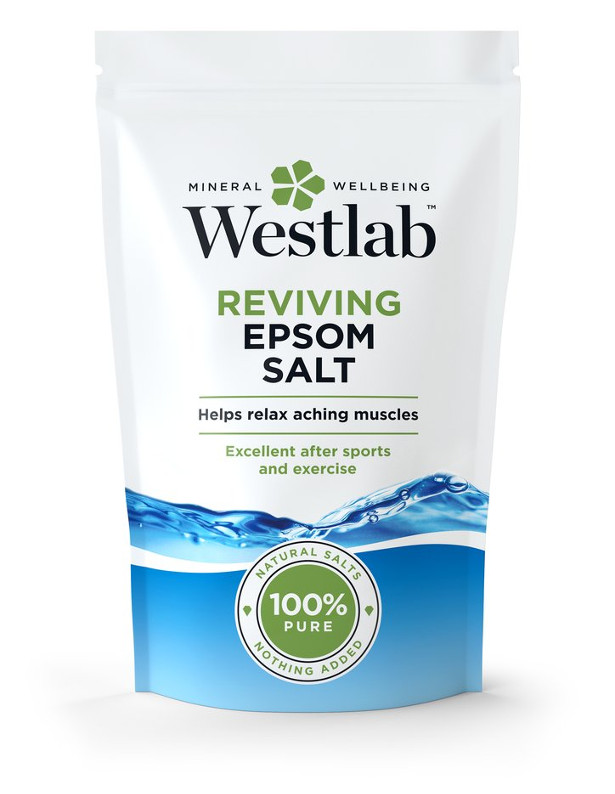 Dead Sea Salt
Best for: dry or itchy skin, eczema, psoriasis
For a fail-safe skincare routine, take note from the beauty tips of our ancient ancestors. Bringing the healing and hydrating benefits of the Dead Sea to the bathroom, Dead Sea Salt was used by Cleopatra to keep her skin soft and smooth. Today, it is just as useful for those with eczema, psoriasis and dermatitis as it reduces itching, irritation, redness and inflammation. Calcium acts as an anti-oxidant to promote cell renewal, whilst potassium balances the skin's moisture levels and magnesium calms and repairs the skin. £5.99 for 1kg
Himalayan Salt
Best for: detoxing, cleansing
The blush-pink grains of Himalayan Salt are renowned for their deeply cleansing and detoxifying benefits. Helping the body to rid itself of toxins and negative substances, a Himalayan salt bath is ideal for when the body feels tired, run down or overworked. £5.99 for 1kg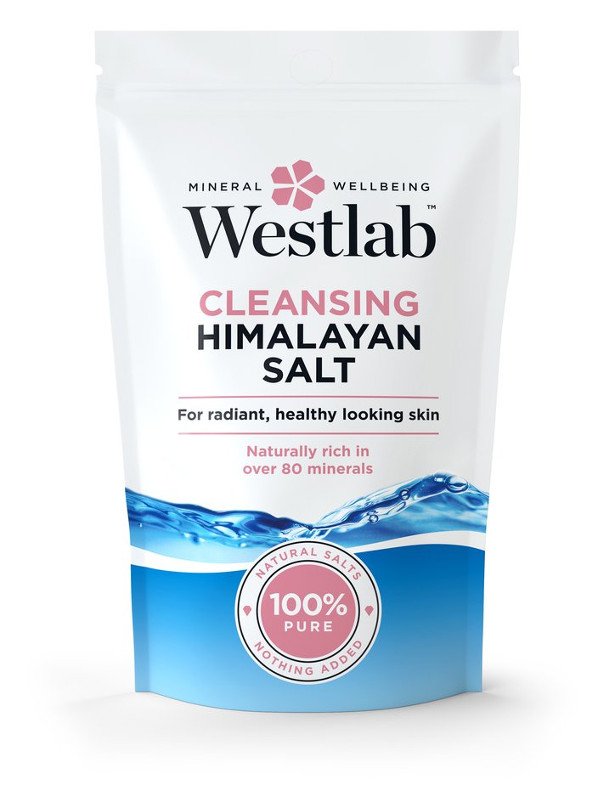 Magnesium Flakes
Best for: aiding sleep, reducing tiredness
A magnesium-infused bath should be the first choice for anyone finding it difficult to drift off, wake up or stay asleep throughout the night. It's thought that up to two thirds of us are deficient in magnesium, resulting in a disrupted night's sleep. Since the best way to absorb magnesium is transdermally (through the skin), Westlab's Magnesium Flakes are an ideal way to top up the body's magnesium levels before bed. £8.99 for 1kg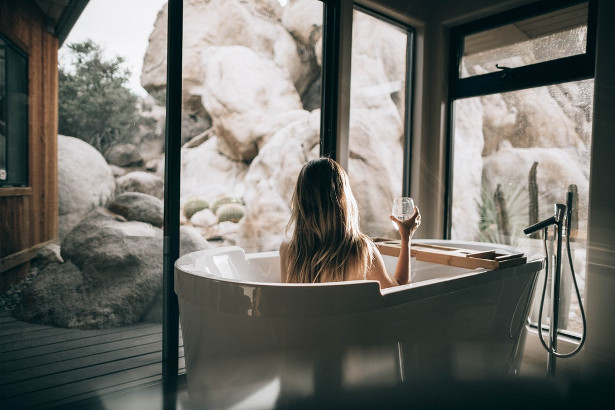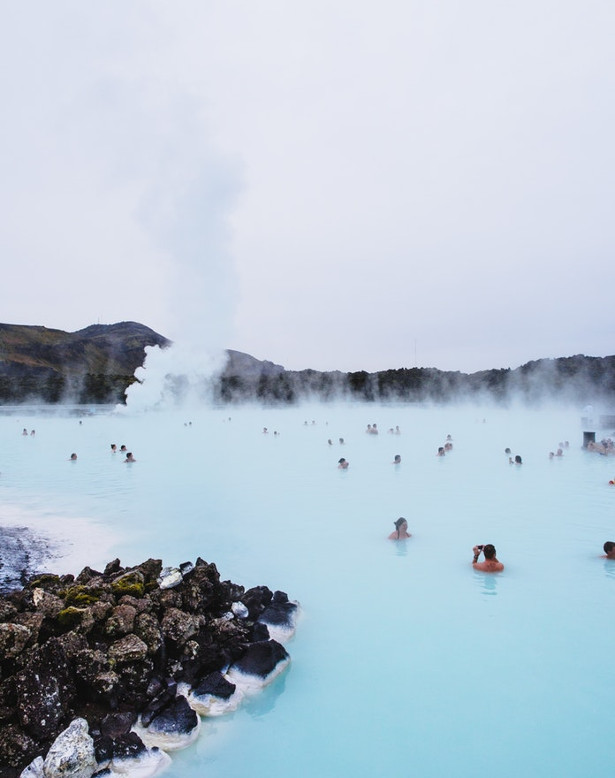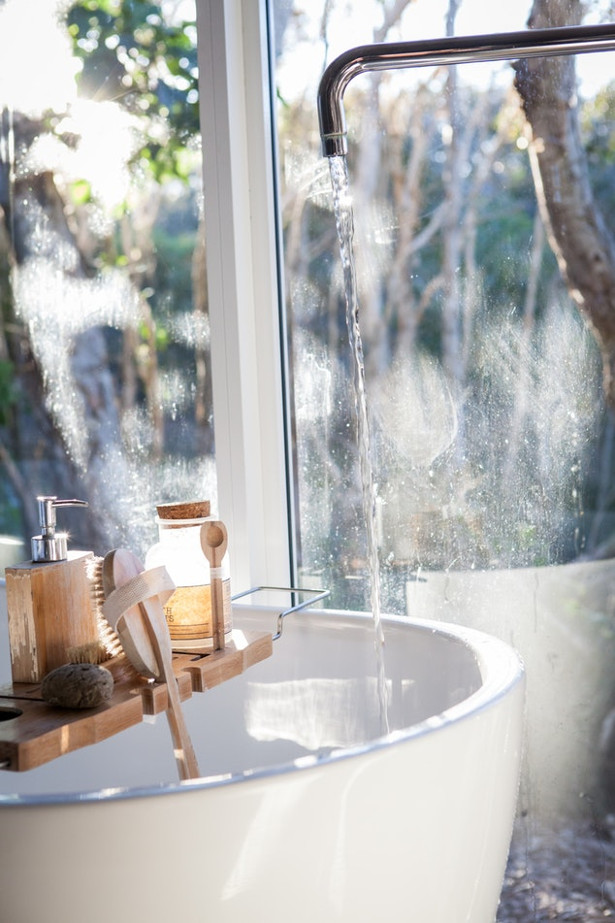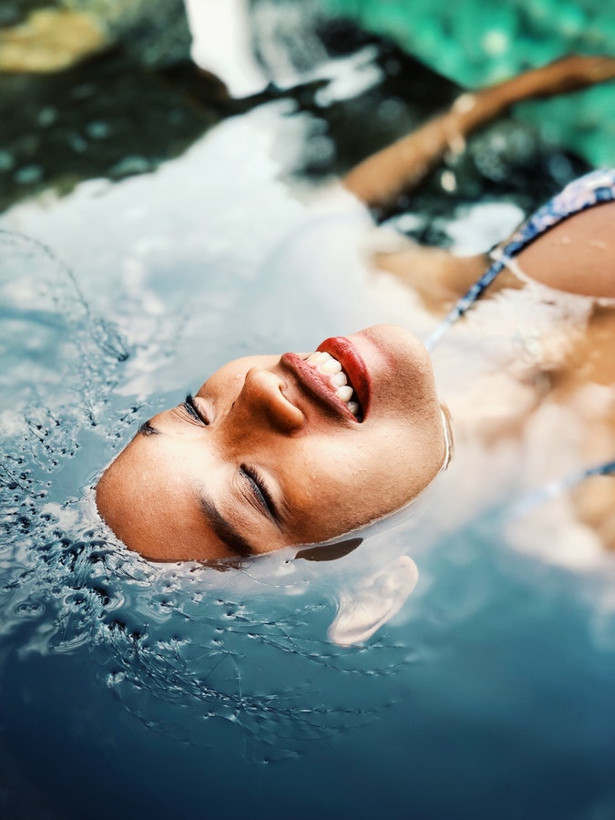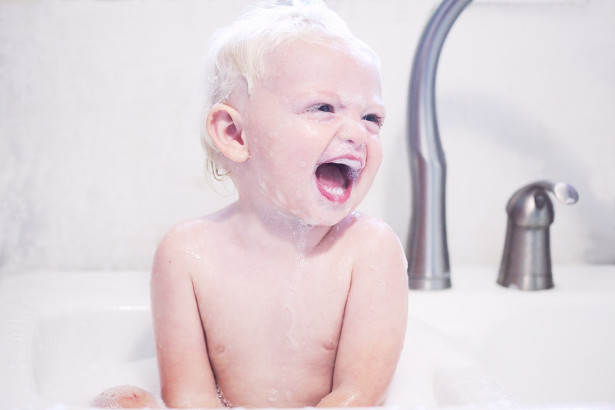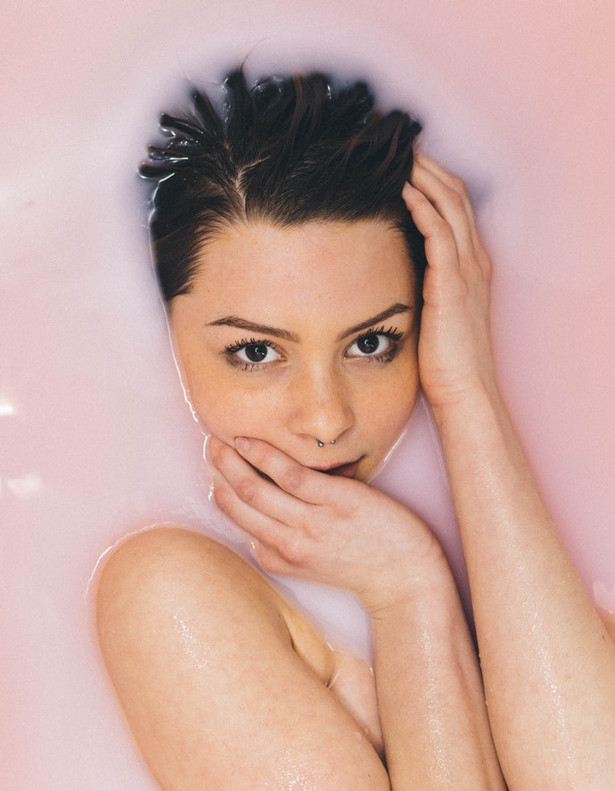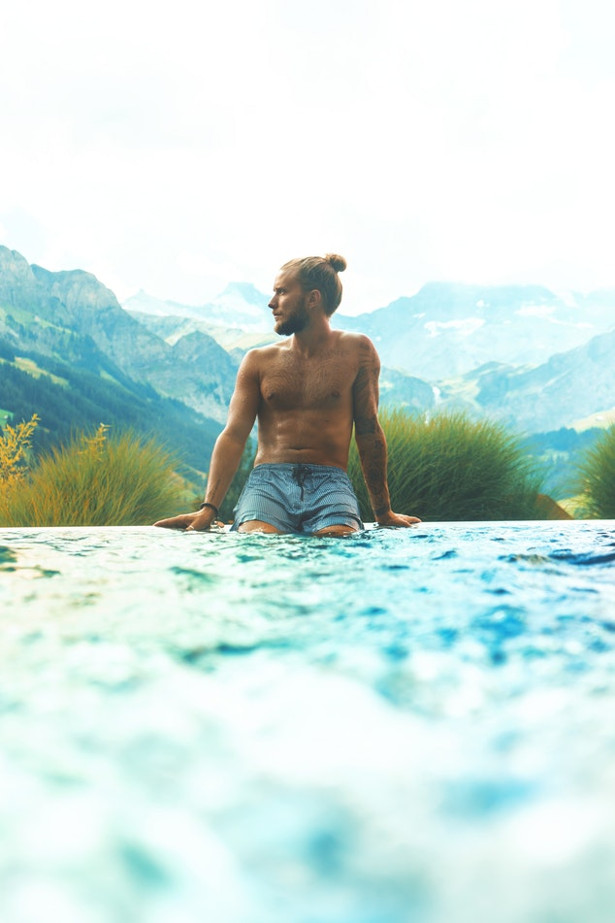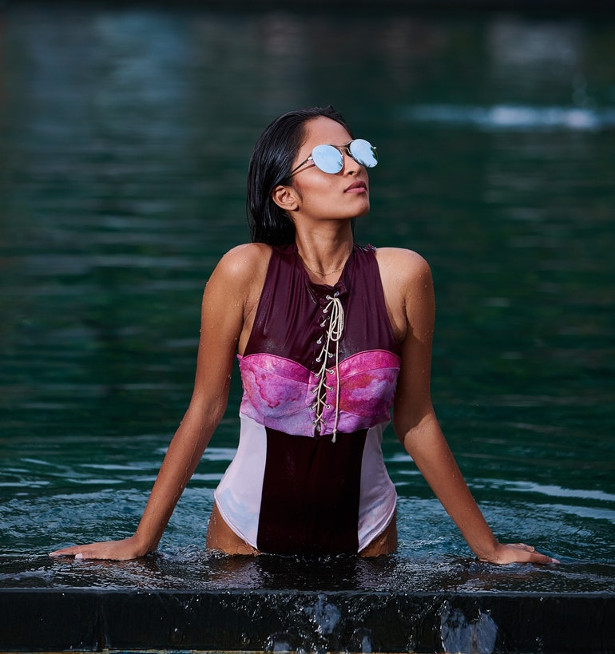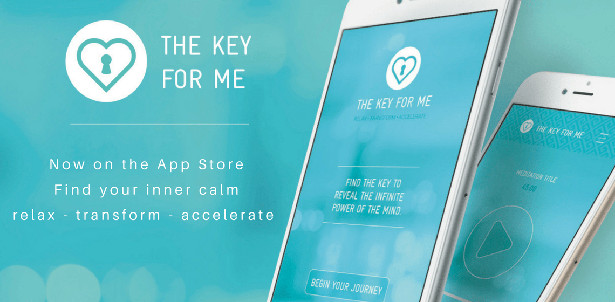 SHAKE UP YOUR FRIDAY NIGHT IN – BE YOUR OWN MIXOLOGIST
Caorunn launches coffee table book of global cocktails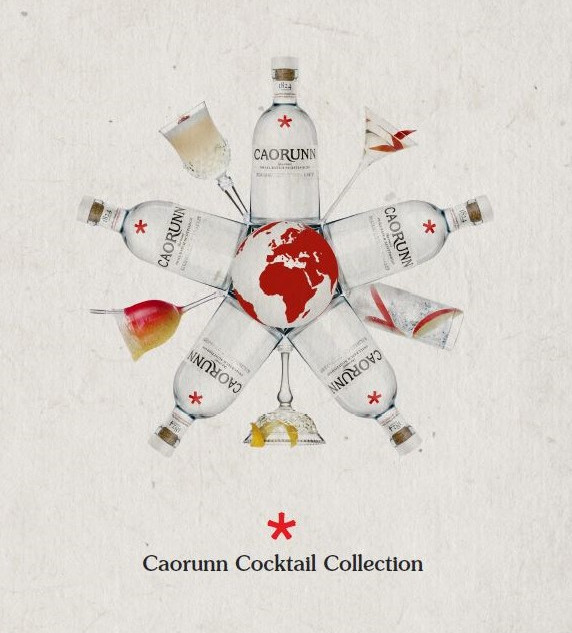 Caorunn, Scotland's leading handcrafted gin, is inspiring gin lovers to 'think outside the glass' and create their own cocktails with the launch of The Caorunn Cocktail Collectionbook.
In a bid to inspire cocktail creativity amongst gin lovers, Caorunn have partnered with drinks connoisseurs, Difford's Guide, along with over 120 selected bartenders to create an exquisite guide and collection of cocktails. The Caorunn Cocktail Collection will be available to buy from shop.caorunngin.comand amazon.com for RRP £20.
The hardcover book will look chic and beautiful on any coffee table. The contents feature easy to make cocktails which have been created by leading mixologists from across the globe, from some of the world's leading cocktails bars, from London to Singapore and New York. Each cocktail is easy to make and is accompanied with expert knowledge, insight on balancing flavours and simple to follow tips. Recipes from the UK include Coul Blush Kelpie, a zesty cocktail from Leeds, Blythswood Square Punch, a spicy drink from Glasgow and Iceberg Blossom, a refreshing tipple from London.
Simon Difford, founder of Difford's Guide, selected each cocktail alongside Caorunn's Master Distiller, Simon Buley.
Simon commented: "We had over 200 cocktails submitted with entries from around the world and it was good to see how both Scotland and the Scottish botanicals in Caorunn influenced these recipes – even those submitted by bartenders in countries far away and who have never visited Scotland. The aim of the book is to inspire people to have a go at making gin cocktails and creating their recipes at home. The cocktails selected to appear in the book have a broad range of styles and flavours and are suited to different drinking occasions and use ingredients you can grab in your local supermarket. We also have a section on how to make cocktails at home so this book is great for novices to experts."
Caorunn's Master Distiller, Simon Buley is extremely enthusiastic that gin lovers across the UK will have an opportunity to learn and experiment with Caorunn: 'Every day, worldwide, thousands of gin cocktails are conjured up, from new takes on the classics to more diverse fusions. But sadly, many of these creations are fast forgotten, which is why it's great to be collaborating with Difford's Guide so we may bring to life and importantly, also record some fantastic Caorunn cocktails which have at their very heart our patient craftsmanship.'
All of the drinks created for the Cocktail Collection show an empathy for Caorunn's story of apple serve and Scottish craftsmanship, which sees its distinctive local botanicals, including Coul blush apple, heather, dandelion, bog myrtle and rowan berry act in harmony with traditional gin ingredients and flawless Scottish water. A taste which has helped the gin grow year-on-year to become one of the top five super premium gin brands within the UK* and is today celebrated by judicious drinkers.
Caorunn Gin lovers are encouraged to follow the creative process behind the book, and indeed share their recreations of the finished cocktails via the social media hashtag, #HighFiveToGinwhich refers to the five botanicals inherent in the gin, and the five sides of the sleek Caorunn bottle.
Meridian Foods' new premium Rich Roast range is available in both smooth and crunchy variants.

The new Rich Roast peanut butters are made using only blanched hi-oleic peanuts, which contain up to 30% more 'healthy' fats than Meridian's standard peanut butters. Not only that, but they have been roasted for longer so that the taste is a lot richer and more intense for you nut butter connoisseurs.
The new nut butters are available to purchase on www.meridianfoods.co.uk, and will be available nationwide in Morrisons from November.
To accompany the new product, they have also got three recipes using the new product:
Chunky Chocolate Chip & Peanut Butter Cookies
Peanut Butter & Avocado Toast
Peanut Butter Mocha
Green Man Gaming 2018 Year in Review: Total play-time on Steam up by 88%, CS:GO tops the chart, US gamers spend 412 million hours in-game

London, UK 10 January 2019:Green Man Gaming today announced its 2018 Year in Review highlighting key gaming trends based on data from over five million customers and community members worldwide.
In a year which saw an increase of 88% total in-game play-time for its community on the Steam platform, free-to-play favourites CS:GO and Dota 2 topped the most-played list globally, while US gamers clocked up the most time in-game during the year.
CS:GO was the most played PC title (Steam) of the year by total play-time, with more than 300,000 gamers from Green Man Gaming's community racking up in excess of 193 million hours in-game – at an average 643 hours per player per year. Dota 2 came a close second with a total of more than 177 million hours in-game, ahead of Team Fortress 2, PLAYERUNKNOWN'S BATTLEGROUNDS and Warframe. Last year's favourites Rocket League and PLAYERUNKNOWN'S BATTLEGROUNDS dropped off the top three list in 2018.
Not to be outdone in the title stakes, Dota 2 took the prize for the most hardcore following, topping the average in-game time by player chart with more than 138,000 of Green Man Gaming's community members spending an average of almost 1,300 hours – 3.5 hours per day – playing throughout 2018. Falling in behind Dota 2 in the average play time chart were Final Fantasy XIV Online, CS:GO, Team Fortress 2 and Football Manager 2015.
Gamers in the United States led the pack in total play-time by country across the community with an impressive 412 million combined hours spent in-game on PC (Steam platform), an incredible 47,000 years – the equivalent of the entire population of Los Angeles watching all 123 episodes of The Walking Dead – during the year. Runner up in the total play time chart was the UK, with 92 million hours –1.5 hours per head of population – followed by Russia, Canada and Brazil.
Despite the majority of Green Man Gaming's community residing in the US and Europe, 2018 saw gamers in Thailand to be the most active in terms of average play-time per player. They were followed very closely by gamers in the Ukraine – with Peru, Kazakhstan and Malaysia making up the rest of the top five.
Finally, Green Man Gaming's best-sellers list for 2018 revealed further insight into the year's big winners, with the following titles all making the top ten: Monster Hunter World, Call of Duty: Black Ops 4, PLAYERUNKNOWN'S Battlegrounds, Final Fantasy XV Windows Edition, Warhammer Vermintide 2, Rocket League, Grand Theft Auto V, Far Cry 5, Shadow of the Tomb Raider and No Mans Sky.
Paul Sulyok, CEO and Founder of Green Man Gaming comments: "Video games as a form of entertainment has truly come into their own with revenues 2.5 times that of the film industry and 6 times the size of digital music. Gamers are playing even more games than ever before and our community data shows this with an 88% increase in playtime year on year. Games developed in Edinburgh are played by gamers in London, Los Angeles and Lagos simultaneously and the range of games available today is at an all-time high.
We are truly living in the golden age of video game entertainment today and I can't wait to see what 2019 will bring."
HIT THE SLOPES WITH ALL THE FAMILY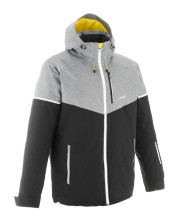 – Quality equipment from Decathlon enables the whole family to hit the slopes this winter season –
– Affordable ski wear makes it easy for everyone to get kitted out –
With the school half term holiday on the horizon, spark a family love for winter sports with equipment and clothing from Decathlon. For those wanting to hit the slopes this winter, Decathlon offers the solution to finding the right skiwear and eq
uipment that shoppers can guarantee to be great quality and excellent value for money.
Decathlon has a range of products available that are both high-quality and affordable for all the family when taking part in a mountain adventure. Decathlon's skiwear is designed, and quality tested to make sure the whole family can be safe while having fun on the ski slopes for years to come.
Jackets
Wed'ze Am580 Men's All Mountain Skiing Jacket – Black – £59.99
Experienced skiers heading to the slopes for their annual ski trip need not worry about compromising style for quality with this all-weather ski jacket.
The jacket is designed with a water repellent polyester fabric, which means it soaks up water, perfect for tackling any snowstorms or high winds in the mountains.
Meanwhile, the loose fit of this jacket means that wearers can glide down any gradient of slope with ease.
Wed'ze Ski-P Jkt 500 Warm Kids' Padded Ski Jacket – Grey/White – Was £39.99, Now £34.99
Keep the little ones warm this winter ski holiday with this kids' jacket thanks to the thick ball-fibre lining.
Designed with a snow skirt (an extra elasticated lining inside the jacket) and elasticated cuffs this jacket stops snow from getting in, making this coat ideal for young novices who are taking their first steps onto the mountain.
Clothing
Wed'ze Ski 580 Women's Piste Ski Pant – White – £39.99
These trousers are ideal for those heading off for a day on the slopes thanks to the stretchy polyester and elastane fabric.
These trousers also wick away perspiration to help skiers maintain a regulated temperature.
What's more, the slim fit design of these ski pants adds a stylish touch to any outfit.
Wed'ze Women's Skiing Base Layer Top 500 – Grey – WAS £8.99, NOW £7.99
When out and about skiing keeping warm is key, and this base layer is perfectly suited thanks to the brushed polyester material and the long cut back of the top which can be tucked in.
The polyester material stretches around the body, meaning comfort is key for endless hours of fun on the slopes.
This base layer also comes in a range of colours such as grey, blue, pink and purple to match a variety of outfits.
Helmet
Wed'ze 550 JR Ski Helmet – White and Orange – £39.99
When skiing safety is paramount, and this helmet is essential for ensuring young skiers are protected on the slopes.
This two-in-one helmet covers both the head and eyes, whilst being tested to comply with the European standard (EN 1077-B) for impact and protection.
Meanwhile, the helmet has six air vents to help young skiers maintain a controlled temperature and prevent overheating.
Gloves
Wed'ze 100 Children's Skiing Gloves Pink – £9.99
These gloves are designed to protect children's hands in cold weather.
The polyester fabric has been brushed with a knit lining to provide effective insulation from the cold when skiing.
Meanwhile, the adjustable tightening feature on the wrist and wide opening at the cuff make them easy to fit to the wearer's hand size securely, so they are less likely to fall off when having fun skiing.
At £9.99 these gloves are also great value for money!
Ski Socks
Wed'ze Ski Socks, Adult, Ski Socks 100 – £3.99
These ski socks are ideal for those at every kind of ability level.
Made with 50% wool, these socks help circulation and ensure that feet remain warm in cold weather.
Meanwhile, the socks wick away moisture to help feet remain dry and prevent any unwanted blisters.
These socks are also available in different colours – blue, grey, yellow, green and pink.
Travel Bag
Wed'ze Skisnb Trvlbag 900 Ski and Snowboard Bag – Grey – £79.99
The ultimate travel companion for a ski holiday is this ski bag which can comfortably hold up to four pairs of skis.
The bag is easy to carry with an ergonomic carry handle and wheels, while the roll top system enables users to adjust the length of the bag to the size of their equipment.
What's more, the bag has been designed to withstand impact thanks to the rigid base and padded side.
Decathlon has 45 stores in the UK and sells a variety of sports equipment, clothing and accessories perfect for those want to get active or maximise their performance.
For more information, visit www.decathlon.co.uk
Formaggio & Vino
"You can't imagine how many pieces of cheese we've made in this cave," says Signor Vittorio Maresca, an artisan cheese maker while throwing his hands in the air.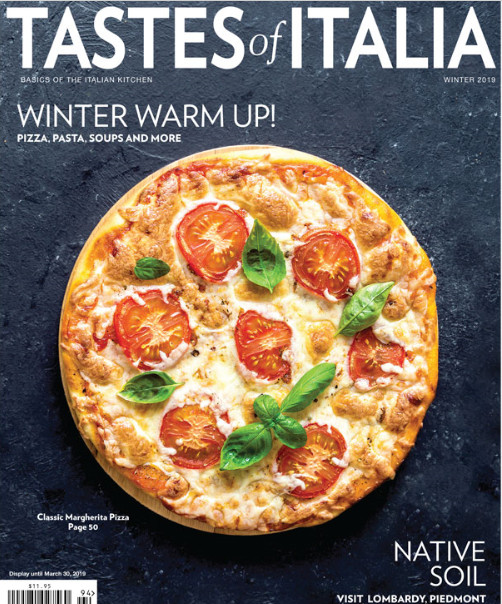 Vittorio and his family descend from a lineage of cheese makers who, for over a century, have produced thousands of handcrafted cheeses at Caseificio Scala. Their shop is set in the colli, hills, of Sorrento.
By
Lauren Birmingham Piscitelli
Read the story and get the recipes at
Cooking-Vacations.com
Lauren writes and photographs for Tastes Of Italia Magazine. She travels throughout Italy's 20 regions covering Italian cuisine, cooking, rising star chefs, food artisans, and all good things Italian.
Buon Appetito!
MAKE IT WINE TIME, ANY TIME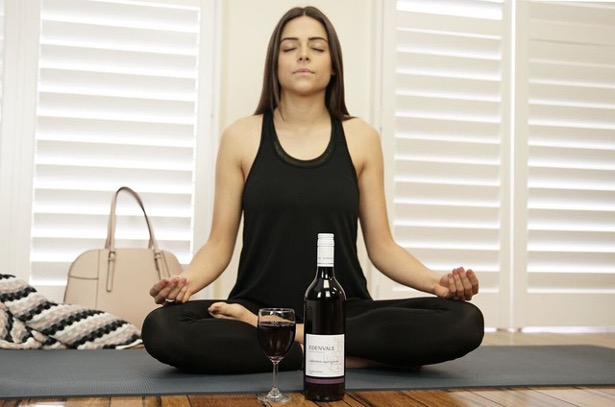 Whether it's to celebrate a special occasion, or just wind down at the end of a long day, there's nothing much better than pouring yourself a glass (or two…) of wine or bubbles. But statistics show that almost 24 percent of Australians have injured themselves as a result of drinking, and even more can't remember what they've done whilst drinking and have regretted how much they've had to drink*. So what if you could have your wine and drink it too – without any of the consequences?
Edenvale alcohol removed wine makes it possible to do just that. Unlike most other non-alcoholic beverage alternatives, Edenvale wines are wines, made from varietal wine grapes, using traditional wine-making methods. Maintaining all the flavour, characteristics and varietal integrity of traditional blends, Edenvale removes the alcohol at the final stage of the wine-making process, leaving behind the health benefits of fermentation but cutting out the alcohol content – and your hangover.
Offering a sophisticated alcohol removed alternative for those who still wish to sip on an adult beverage, Edenvale's range of wines are also perfect for pregnant women, those abstaining from alcohol for various reasons, and health conscious consumers who still want to enjoy the social aspect of having a drink – without having a drink.
Heroes of the comprehensive range include a Chardonnay, Sparkling Cuvee, Shiraz, Resiling, Rosé, Sauvignon Blanc and Sparkling Rosé – a glass for everyone to enjoy! With roughly half the calories of standard wine, you'll not only wake up without the hangover, you'll also be able to have a great night out – wine glass full and in hand – without ruining your diet, or the morning after.
http://edenvale.com.au/
RRP: $9.49 750ml bottle
Stockists: Available now from Coles, Woolworths, IGA, Dan Murphy's and FoodWorks.
The Digital Detox Holiday – Santani Detox, Sri Lanka
(https://www.healthandfitnesstravel.com.au/asia/sri-lanka/santani-wellness-resort-spa/detox)


Disconnect from the outside world and tune in with yourself on this Sri Lankan digital detox haven. At Santani, technology is banned in public areas, so that you immediately see and feel the difference the moment you step in. Enjoy your stay in blissful harmony with activities including yoga and meditation sessions, active adventures, guided nature hikes and mountain biking. Whilst decluttering your mental space, cleanse your body with a comprehensive detox program backed by a bespoke meal plan, together with indulgent spa treatments resting and then rebooting your system from head to toe.
The Ideal Weight Loss Retreat – Euphoria Retreat Advanced Weight Loss, Greece
(https://www.healthandfitnesstravel.com.au/europe/greece/euphoria-retreat/weight-loss)
Everybody has a different body and therefore a different journey of personal experience and goals. At Euphoria Retreat, they have created a weight loss program that is built around your own unique needs and physiology. Their patented technique called 3GL, (a full-body assessment) adds a scientific basis to your program and analyses your body's glutathione, glycogen and glucose levels to determine the best nutrition plans and exercise to suit you. Shape up with private fitness training sessions, cleanse with the detoxifying lymphatic drainage massage and fully unwind with Theta healing and meditation sessions.
The Self-Love Retreat – The BARAI Spa Ultimate Unwind, Thailand
(https://www.healthandfitnesstravel.com.au/asia/thai land/the-barai-spa/ultimate-unwind)
Reward yourself with some self-love as you indulge in the most luxurious way at The BARAI Spa located in the vibrant seaside town of Hua Hin. This award-winning spa destination marries traditional Thai wellness techniques with contemporary standards in the form of specialty massages and rejuvenating spa therapies. Relax in one of their eighteen lavish treatment rooms each featuring a private outdoor soaking pool, an experience rain shower, day-bed enclave and vanity area. Don't miss the divine 120-minute caviar facial, which guarantees to restore and revive dull skin.
The Active Lifestyle Escape – Marbella Club Optimal Fitness & Energy, Spain
(https://www.healthandfitnesstravel.com.au/europe/spain/marbella-club/optimal-fitness-energy)
Embrace active living in the beautiful backdrop of the Golden Mile at Marbella Club, sheltered beneath the Sierra Blanca Mountains, which gives Marbella its signatu re balmy micro-climate. With a wellness philosophy that centers on our deep connection with nature, get ready to kick-start your fitness journey in the holistic studio, on a beachfront haven with panoramic views of the Mediterranean Sea. This transformative retreat aims to help you achieve your goals with daily personal training sessions and energising outdoor activities, all backed by bespoke nutrition. For a well-rounded approach, recover with an assortment of indulgent spa treatments fusing modern and ancient healing methods.
The Back to Nature Escape – Quintessence Sports and Health Retreat, France
(https://www.healthandfitnesstravel.com.au/europe/france/quintessence-retreats)
Get in touch with nature in the heart of the French Alps for a much-needed wellness break that promises to revive the mind, body and soul. Embrace the great outdoors with active living in an exceptionally beautiful location through a combination of functional fitness cla sses and tailored nutrition. In between exhilarating activities enjoy the social dining facilities to refuel with energy boosting meals, snacks and smoothies. Enjoy your down time with a pamper-filled session at the spa or by the fireplace, sipping on herbal tea whilst reading a book to perfectly round off your day.
Making your new years resolutions stick and why they often don't…..
www.sallyholden.com.au

Change takes time, anyone that has consistently been committed to their own personal development for some time, will know how frustrating that it can be, that sometimes it feels as if we take one step forward and two steps back.
I'm sitting down the river and literally over hearing a conversation about setting new years resolutions and the comments were, "I plan to be the fittest and healthiest that I've ever been. Surely I can stick to that for at least 6 months, then binge for the next 6 months." Even though this was said in jest laughing, honestly this is the very crux of why most New Year's Resolutions can end up failing. If you are not experiencing the results you want in a particular area of life, it's because of your LONG TERM habits, that have brought you to this place, and is never about the quick fix, it's about becoming who it is that you want to become through long term daily consistent rituals that support your goals.
As I'm sure you can guess there can be a multitude of reasons as to why long term results can allude so many, myself included at times.
Listed below are 10 of the most common reasons (and how to overcome them) that I've found both personally for myself as well as with working with over 1600 people over the last 8 years.
Trying to change too much at once.
I get it, it's a New Year and you are determined to finally do this thing once and for all this year, it's already been so frustrating for so long and you are desperate for change.
We are on holidays, and generally have the space and time to make radical changes.
The problem with this is that it rarely sticks long term, changing too much at once can be extremely overwhelming and get just too hard, especially once we go back to work, and the normal day to day routine sets in again. Believing that if I can't change it all, then I've failed, then giving up completely, instead of making one small 1% change daily, and remaining consistent with that over the year.
So many people can feel that they are not doing enough, that they have to change it all, in order to feel successful, and are looking for a super fast magic bullet fix.
Looking for the magic bullet fix.
This is one of the greatest frustrations that I've personally been through myself and have seen so many other people experience, when we want to create change we want it to happen now. It's created because of the emotional pain that we are feeling with where we are at, believing that once this is fixed, then I'll be happy.
This again leads to extreme dieting, or extreme changes of behaviour, that are rarely sustainable long term.
Initially it can feel exciting and almost feel like an adrenaline hit, as we see fast results, but again, fall into disappointment and feelings of failure and losing self-belief as the things we did to achieve the initial change, are no longer sustainable. This becomes an extremely painful cycle called the Pressure Cooker Syndrome.
The Pressure Cooker syndrome.
We all have thresholds and upper limits and for most people, generally New Years can be a time of reflection for people and evaluating where they are at, and what is and isn't acceptable for them anymore.
When change is created by hitting our threshold of what is no longer acceptable, feeling that we can't stand being like this for another day or minute – this has to change, (whether this be with our health or body image, money or relationships) it creates the pressure cooker syndrome. The pressure has built to a substantial amount, where it has to change or we feel like we will literally explode. Initially this can be super helpful as it creates incredible discipline and focus in the short term.
Pain can be a powerful motivator and as humans we will naturally do more to get out of pain that to move towards pleasure. So we get to work, we create radically changes, be super strict and start to see results. As the results start to show, we feel better internally, therefore the pressure subsides. When the pressure subsides, the motivation starts to wane along with the discipline and focus. With no longer sticking to what we initially did to create the change, eventually old habits return and we wind up right back where we started from. Creating a painful and frustrating yo-yo cycle. To exit out of this cycle, strong daily consistent habits must be formed, along with a vision, that excites, inspires and compels you to take action, even when things are already going great. This is when we can take things to another level and life gets truly exciting, when we are no longer being motivated by pain.
Another factor that can totally derail people is allowing their emotions to get in the way of taking resourceful action. This goes back into trying to meet 1 or more of our 6 human needs through unresourceful behaviour. (Certainty, Variety, Significance, Love/Connection, Growth & Contribution – according to Tony Robbins)
This was astounding to me, how all of my behaviours were actually being driven by these 6 human needs, by understanding this, it helped me overcome emotional eating and many other unresourceful behaviours. Knowing how to change our emotions is a skill for life and is imperative for taking action on the things that are most important to us. This is the biggest area that I see derail people consistently and prevent them from achieving their goals.
Not focusing on what we want.
I've been guilty of this one too, focusing so much on what I didn't want, that I was not focusing on what I wanted instead. I was saying to myself I don't want to drink coffee, not I want to drink green smoothies.
Our mind is literally like a computer, that runs the body just like a robot. We program our mind with the images we see and create in our mind. Therefore, if you are constantly saying to yourself, I don't want to think of the blue shoe, I don't want to think of the blue shoe, I don't want to think of the blue shoe, all we are thinking about and seeing in our mind is the blue shoe. To create long term change, we need to install another program, by thinking about what we want instead. If we then say to ourself, I want to think of the yellow sunshine, then that is what we see and will start to experience more of and we don't even have to try not to think about the blue shoe, the thought is just not there, because it is replaced with what we DO want instead.
No external support
This is so powerful. Who are you surrounding yourself with? Do they support you in your current goals, or are they negative and naysayers that attempt to pull you back and not support you because they are threatened by your success? Change can be scary for so many people. And if someone close to them is changing, this often can be a huge challenge in relationships, because it can raise fears in those around you, that they will be left behind, or they are not good enough. Having a powerful peer group that supports you in your greatest goals and aspirations and actually cheers you on is one of the most valuable things you can do for yourself to support yourself to succeed. We are the sum total of the 5 people that we spend the most amount of time with.
Lacking internal self-belief
This I believe is the most powerful of all that will completely derail people and stop them from moving forward and taking the action needed. At the very core of this is the self talk & old limiting beliefs that can impact how we feel and therefore the action that we take, or don't take. Inner conflicts also create so much havoc, and are tied into old limiting beliefs, such as I have to work hard to earn money, or I can have money but then I don't have any time for my family, or I can lose weight but only if I deprive myself and work ridiculously hard at the gym. Self-belief is created over time by taking small sustainable, consistent steps that help you to reach your goals, one step at a time. Not showing up for yourself, is one of the fastest ways to break self-trust and self-belief. This also massively impacts self-confidence.
The words that follow "I am……" are the most powerful words that you can ever say to yourself. If you believe that I am healthy or I am getting healthier, you are literally programming your mind to take actions that will lead you to greater health. If you say to yourself "I am fat or I am lazy" then you will literally be programming yourself to be that way. Creating a healthy internal vision of how you see your new self, is THE MOST POWERFUL THING, that you can do, to help align your mind to take the new desired actions needed to achieve your goals and desired results.
No accountability, tracking or measuring results.
If you only ever check in once per year on the results that you are getting, that leaves very minimal time for improvements, accountability, or checking in to see how you are going. Accountability increases people achieving their goals to 76%.
36% of people that write their goals down, achieve them, I definitely recommend doing that, but you more than double your ability to achieve your goal by becoming accountable to someone and regularly checking in. We cannot manage what we don't measure. If people don't feel like they are getting results (because they have no clue, because they aren't tracking it) their interest will wane, and along with motivation, focus, discipline and desire, they will lose focus and it will become a, oh well, I didn't get there, it just didn't work for me.
Without measuring and tracking you cannot possibly discern what's working for you, what's not, and how far along you've come. This can make us feel so disheartened that we end up just purely and simply giving up.
Loss of Focus
Let's be real. Life happens, our kids need us, emergencies happen, life gets busy.
Everyone gets consumed by life. If you do not have your goals in predominate place, where you are regularly reading on them, other things will take that focus. It's only natural. As humans we only have limited focus for a limited time.
It's up to us to discern what we need to focus on. What are our daily habits and rituals? Are they currently supporting us to reach our goals, or are we letting the little pebbles and distractions get in the way. I literally journal on my goals everyday. I create a plan, no matter how small, that is going to move me one step closer to my goals everyday. I know what my habits need to be long term to achieve success in each area of my life.
It wasn't always this way. I was constantly putting out bushfires and reacting to life crises. This is exhausting. By deciding to get clear on what my daily habits needed to be in order to take me to where I ultimately want to end up, I can step by step move forward, feel great about my progress, build self-belief and confidence that I am heading in the right direction.
By reading my goals daily, it helps me to track, evaluate and make the small distinctions that help me to eventually achieve my goals. Make sure you are checking in on your goals, if not daily, certainly weekly to make sure you are heading in the direction that you desire.
With personal coaching you get accountability, focus, and loads of love and support over a 12 month process and yes you will have to work, but you'll be so damned proud of yourself and who you are becoming along the way.
This is an absolute must, for anyone that is wanting to create long term sustainable change, that has been through the mill of the magic bullet fix and knows that it's not real and does not work long term.
Contact me at www.sallyholden.com.au or on facebook on https://www.facebook.com/abundantheartcoaching7/ for further information.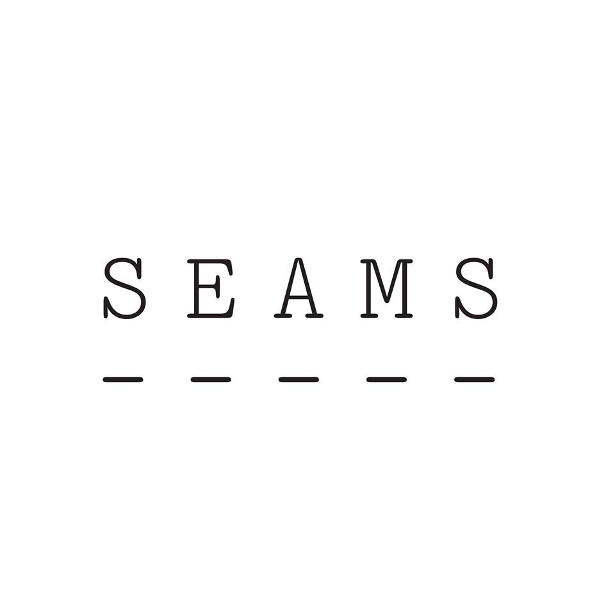 INTERVIEW with Karen J Gerrard the founder of SEAMS ! SEAMS. Treating hands and nails as lovingly as face skin. www.seamsbeauty.co.uk
Twitter | Facebook | Instagram | Linkedin | Pinterest
SEAMS believes that hands and nails must be treated as lovingly as the skin on your face as they are a big indicator of age and are constantly subjected to physical and environmental aggressors.
Tell us a bit about SEAMS?
SEAMS Hand Cream was created for seamstresses to help mend and moisturise their sore pinpricked fingers, without leaving an oily residue on fabrics. it is full of natural ingredients including Shea Butter, Macadamia Oil, Rosehip Oil, Pro-Vitamin B5 and a Biomimicry Lipid Complex that absorbs instantly, penetrating the epidermal layer to help lock in moisture and leave hands feeling exceptionally soft, supple and smooth. SEAMS non-greasy formula makes it a household favourite, and a kit bag essential backstage with make-up artists in Film and TV at ITV, Netflix, CBS
How did you start it and when?
I had spent a decade working in the fashion industry, then designed a rain hat I wanted to learn how to create the hat so in April 2012 I signed up for a two week millinery course at the London College of Fashion. Anyone who works with their hands will know the pain of cuts, burns and dryness from the constant washing! I searched for a beauty cream that would moisturise and help heal our sore pinpricked hands that didn't transfer onto fabrics, I couldn't find one so created SEAMS. It was called SEAMS as I was sewing at the time of the idea. A year later SEAMS website was live and we launched backstage at London Fashion Week, instantly becoming a success.
How did you start working in the beauty industry?
I went into my local chemist asking how I could find a formulator to help me create a beauty cream. He set me off in the right direction and I was lucky enough to work with an amazing pharmacist creating the perfect hand cream. A year later SEAMS website went live, I feel blessed to have met many wonderful experts in the industry who I have learned from and have guided me. It's been incredible learning a new business, I have always been passionate about skincare, and enjoy every minute working in such in the beauty industry.
Where do you see SEAMS in the next 5 years?
We are currently developing full line up of non-greasy skincare products that will target every part of our body from feet, elbows, knees to the face. We have just started exporting to the USA and plan to see the global growth of the brand, giving hardworking hands the SEAMS Touch around the world.
Who inspires you?
Lady Gaga inspires me and I take inspiration from Music, creativity and seeing the smallest acts of kindness.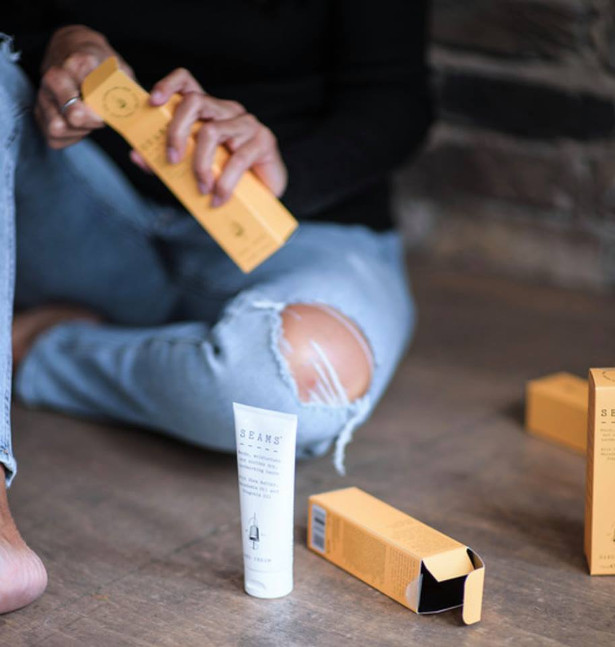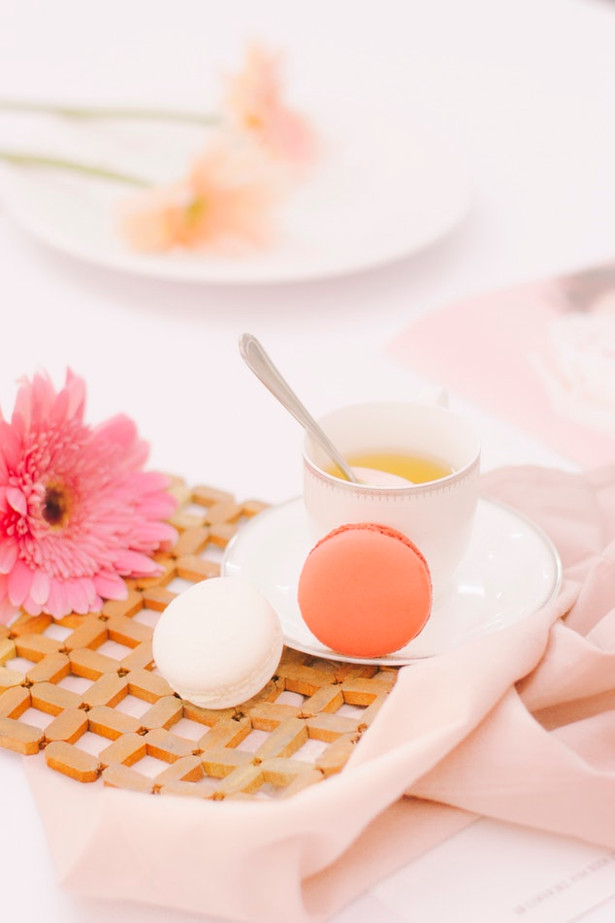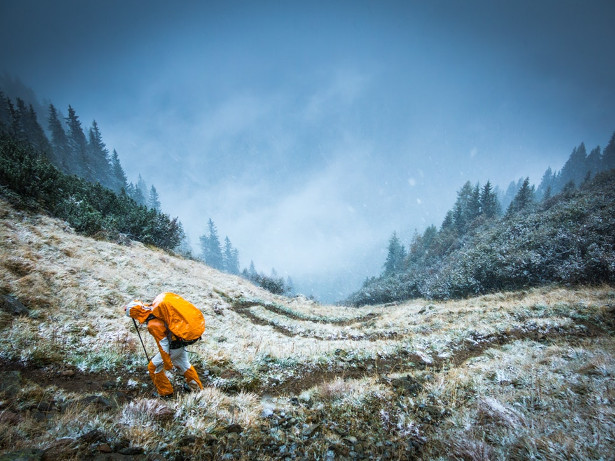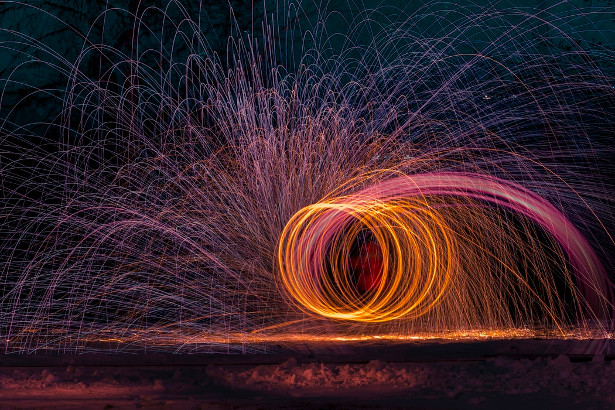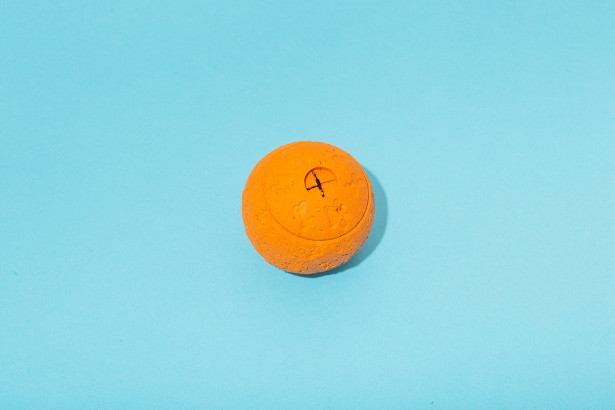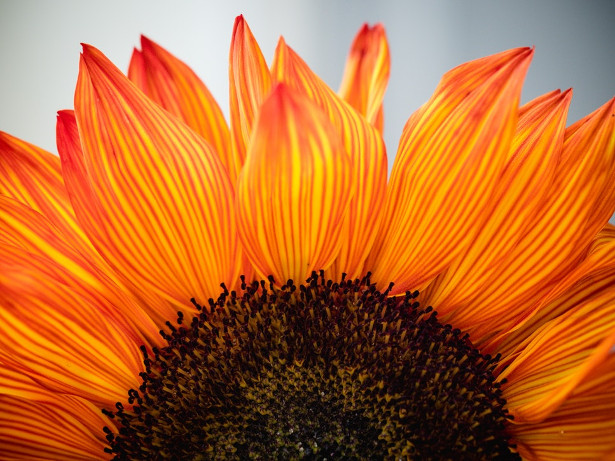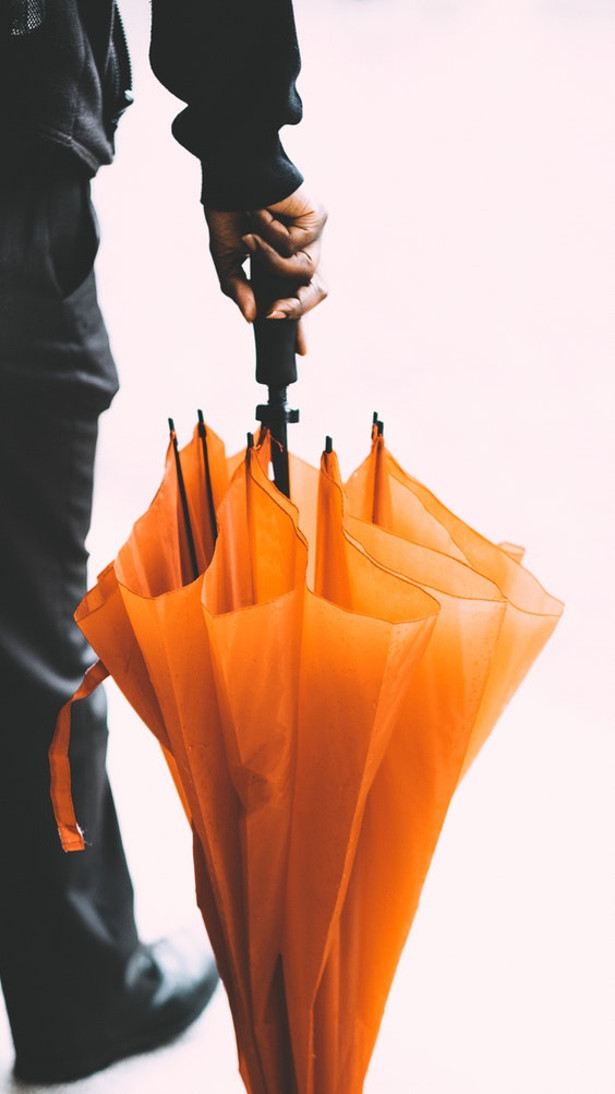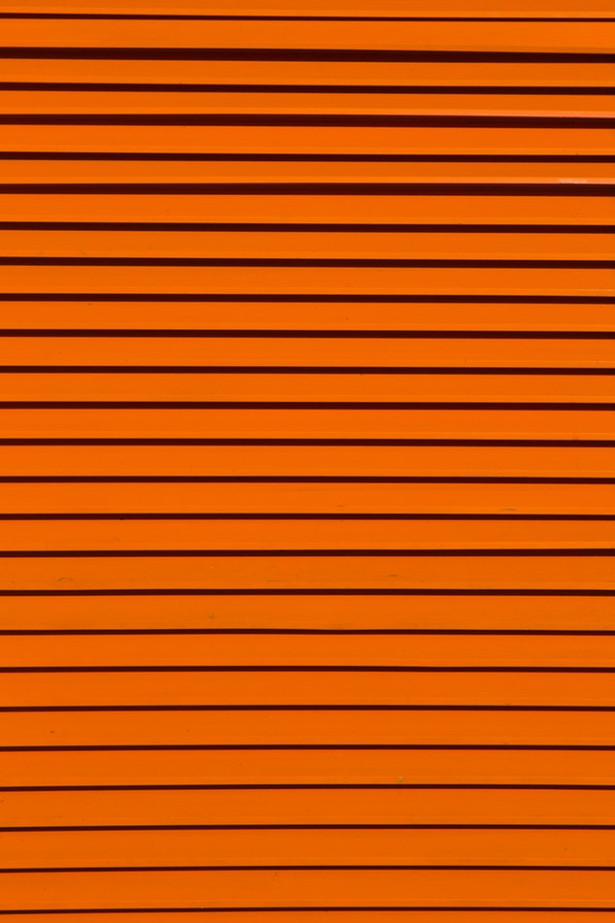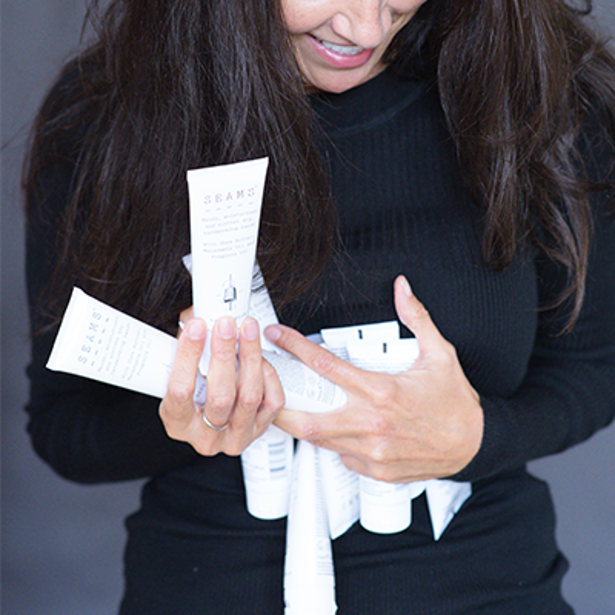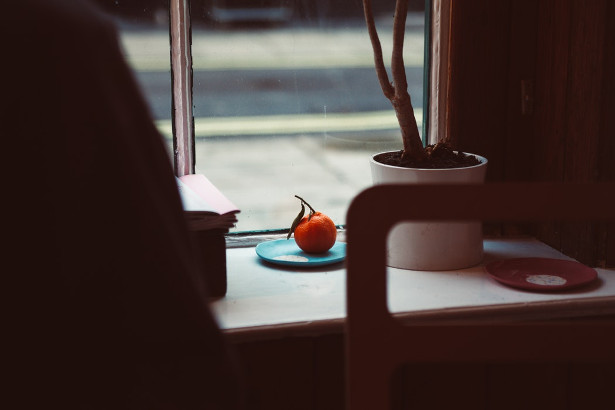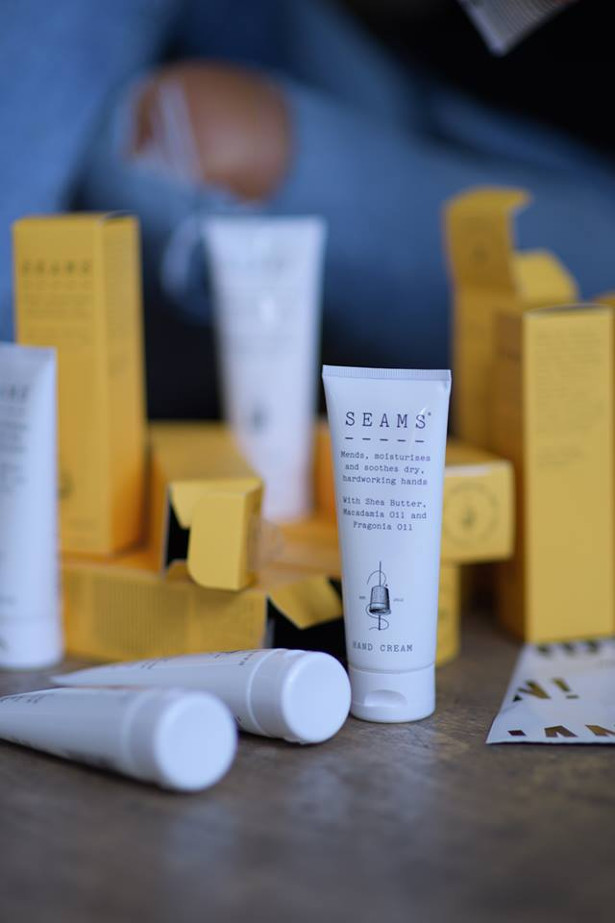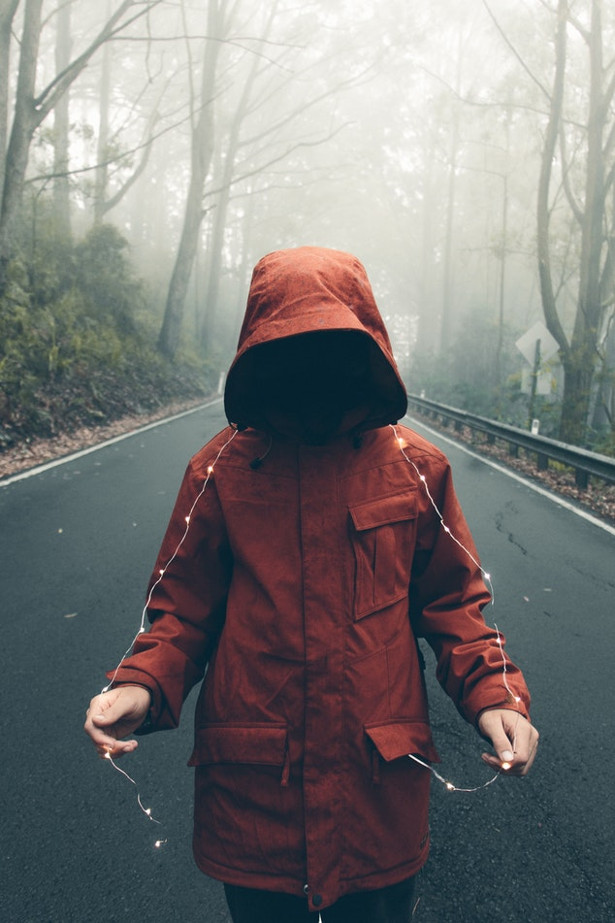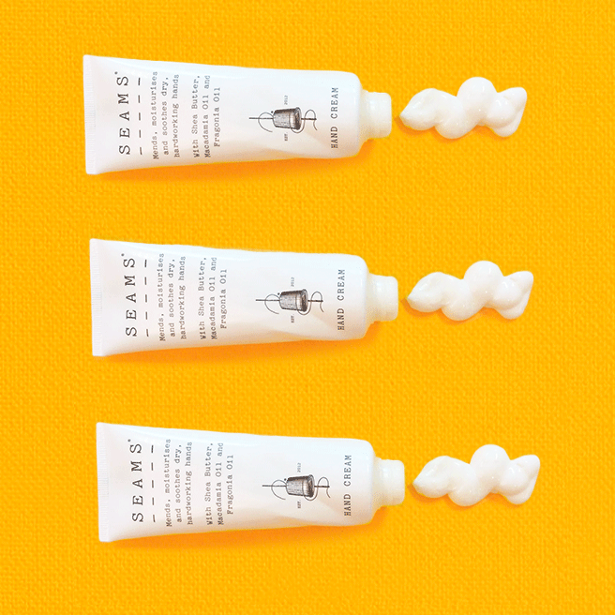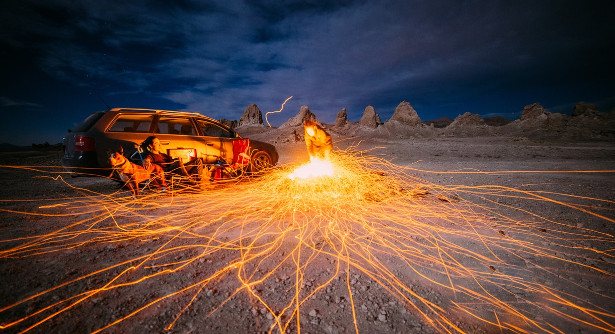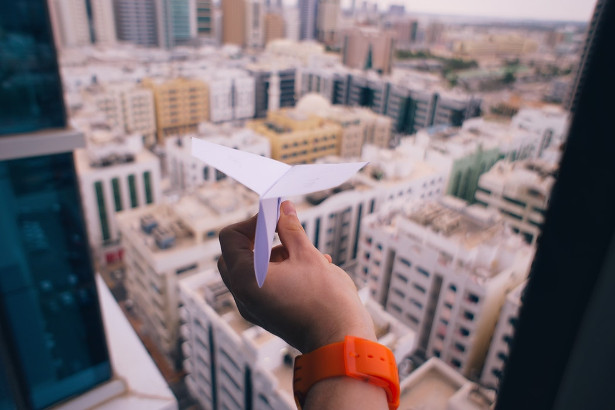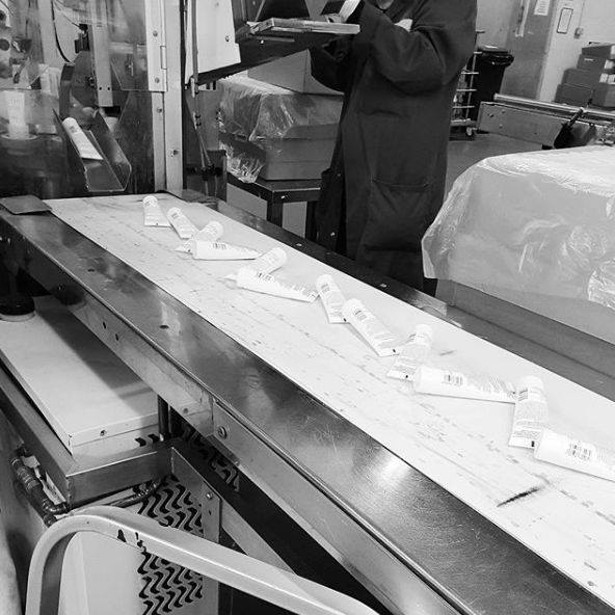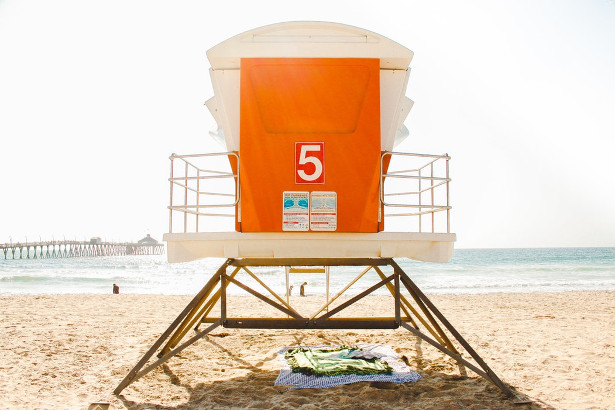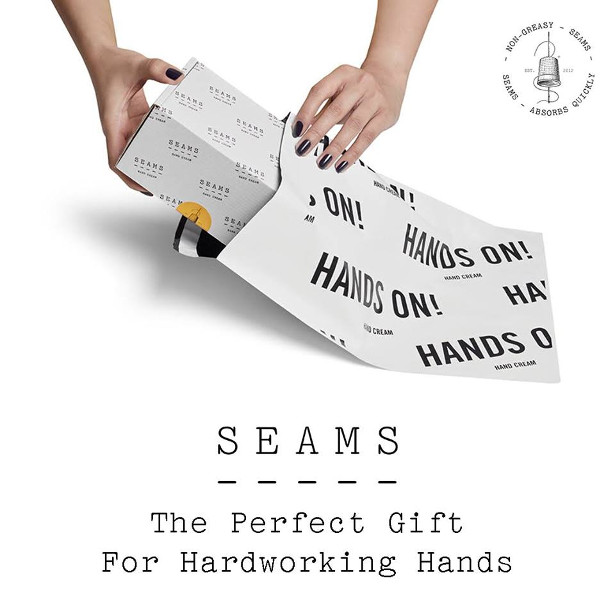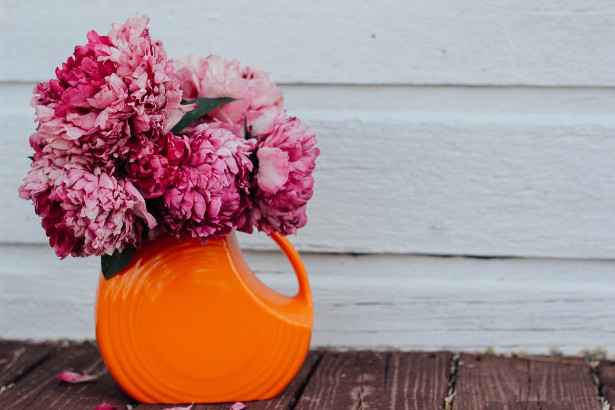 Offer To Sponsor Editors With 7 Day Detox Programme
COMPLEMENTARY DETOX OFFER
www.lifestyleshoponline.co.za

Life Retreat & Happy Earth People are offering Magazine Editors a complementary detox package, including:
– Detox Kit
– Detox Booklet
– Yoga classes at your offices
– Talks/ Workshops
– Ongoing Support
Valued at over R2000
We only have a couple of spaces available and we would love to have you on board.
If you would like to take up this offer, please email us on info@liferetreat.co.za
Please send us a short motivational letter as to why you would like to take part
The aim of our detox is to inspire and educate on living health balanced lifesyles
1. Commit yourself
First and foremost, lifestyle changes take time. So, make sure your new fitness goals are attainable. Next, find a workout you love – you'll be more likely to keep at it.
2. Build a healthy relationship with food
This doesn't mean you have to sacrifice your lifestyle. But controlling portions of your food intake can go a long way when you're trying to get fit.
3. Get moving
Even when life gets in the way. Or when your motivation fades. Just keep moving. Because making lasting changes to your fitness and lifestyle habits doesn't happen over night.
4. Don't overdo it
It's all about moderation. Especially when you're starting out. So, be easy on yourself and find your balance. Try to do some form of exercise for at least 30 minutes a day.
5. Grab a friend
Sometimes sticking to a fitness routine can feel like you're sacrificing your social life. On the other hand, it's always easier and more motivating to work on health and fitness goals with a friend.
Join Our Yoga Teacher Training Course This Summer
Life Retreat Studio & Ryan Edmonds bring you our annual ISHTA Yoga Immersion / Teacher Training in a way that is suited to anyone who wants to learn more about yoga…
… as well as for those who wish to qualify as an internationally certified yoga teacher.
Take Part In Our 7 Day Detox
Join Life Retreat Studio & Happy Earth People for a 7-day Ayurvedic Detox to start 2019 on the right foot mentally and physically.
Order Fresh Fruits and Veg Straight From The Farm
Order your fresh organic fruit and vegetables online, and collect weekly from Life Retreat
BRAND NEW CLIP AVAILABLE FOR
THE KID WHO WOULD BE KING
Twentieth Century Fox is very pleased to make available a brand new clip called 'Training' for Joe Cornish's epic, action-packed adventure THE KID WHO WOULD BE KING, alongside a brand new set of stills.
Featuring British rising stars Louis Ashbourne Serkis, Dean Chaumoo, Tom Taylor, Rhianna Dorris and Angus Imrie, alongside Sir Patrick Stewart and Rebecca Ferguson, THE KID WHO WOULD BE KING arrives in UK cinemas February 15, 2019.
​
Old school magic meets the modern world in the epic adventure THE KID WHO WOULD BE KING. Alex (Ashbourne Serkis) thinks he's just another nobody, until he stumbles upon the mythical Sword in the Stone, Excalibur. Now, he must unite his friends and enemies into a band of knights and, together with the legendary wizard Merlin (Stewart), take on the wicked enchantress Morgana (Ferguson). With the future at stake, Alex must become the great leader he never dreamed he could be.
https://www.facebook.com/20thCenturyFoxUK
@20centuryfoxuk
www.foxpressofficeuk.com
#KidWhoWouldBeKing

Saracens Players Team Up for New Business Launch
George Kruis and Dom Day Create Cannabinoids Supplements Line
INSTAGRAM | FACEBOOK | TWITTER
Professional rugby players, George Kruis and Dom Day, have launched their new business, fourfive cbd, which is a line of cannabinoid-based products targeting active professionals.
A combination of capsules, balms and tinctures, the products aim to assist with inflammation and pain relief that are commonly found in people whose lifestyle means they risk joint and muscle discomfort or have issues with sleep and anxiety. fourfive cbd's ethos is to follow the steps of injury rehab, namely 'rest', 'recover' and 'rise', so the company has adopted this both as its strapline and in the branding of its supplements.
Day explained 'Sustaining injuries is a common part of any pro-athlete's experience but is incredibly frustrating since we want to be getting on with the job, as such we are serious about recovering as quickly as possible. Injury-induced frustration led me to try cbd – with no set expectations – so I was delighted with the positive effect it had on my rehab. I quickly became a vocal locker-room cbd advocate, which is how George came to try some products out and became an equally passionate fan.'
The public understanding of the subject is very mixed, primarily based on innate association with negative elements of marijuana use; cbd is not psychoactive and has a long, positive association with recovery, spanning mental, heart and skin health, as well as treating inflammation and pain.
Kruis described fourfive's target market 'Whilst cbd has been applied to a wide range of health issues, our focus is firmly on health-conscious active people, as this is who we know best. These are people who may do a daily run or spin class, through 'weekend warriors' (sub-elite triathletes, cyclists, swimmers, runners and team sport players), all the way up to our fellow sports professionals. This group takes their well-being seriously and, when injured, undertake a proactive rehab process. We believe that our products can supplement this, and help them get back out, doing their chosen activity, as quickly as possible.'
fourfive cbd products are available to buy via the company website, www.fourfivecbd.com . They can be followed on Instagram, Twitter and Facebook at @fourfivecbd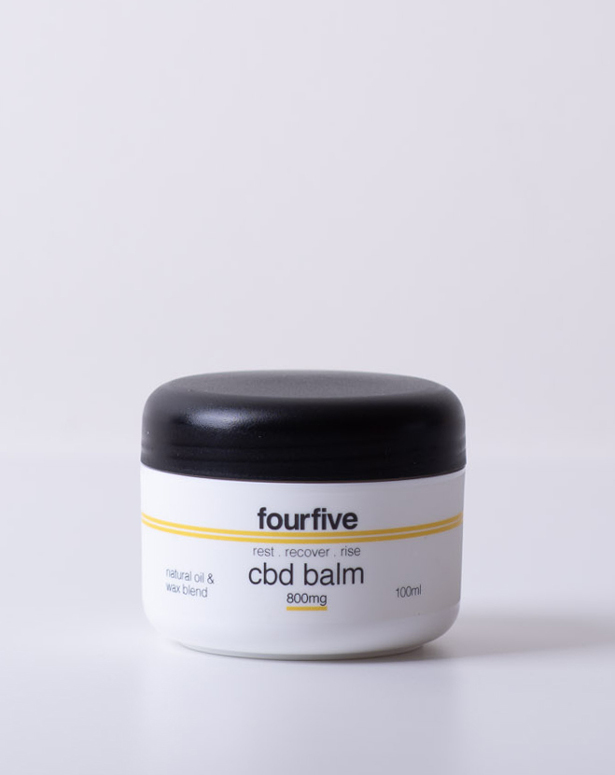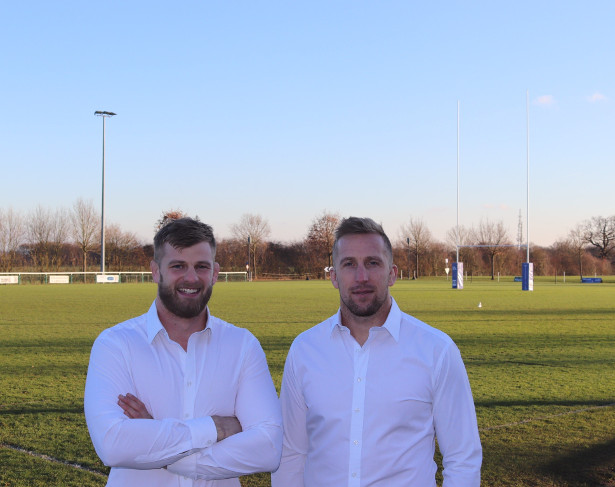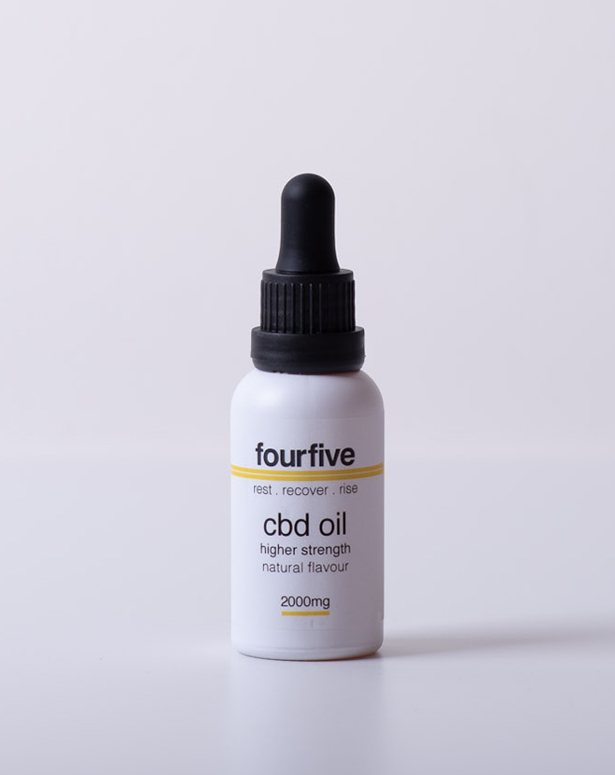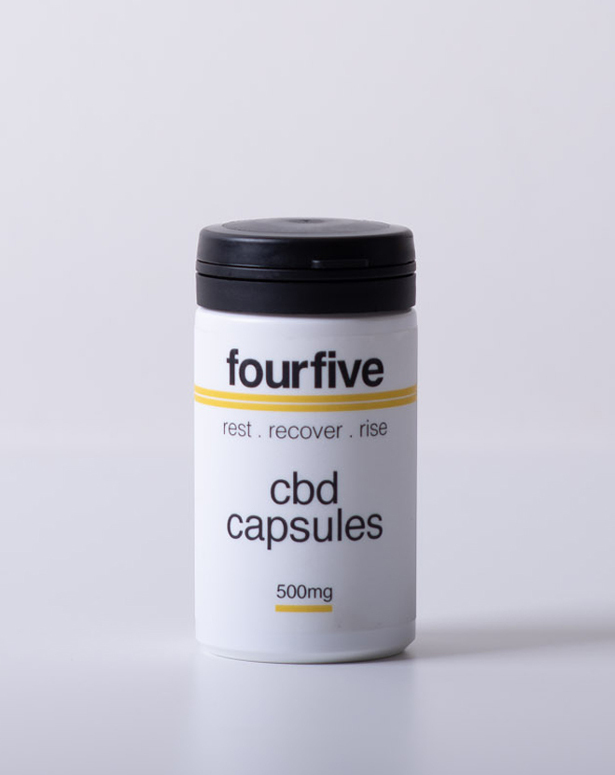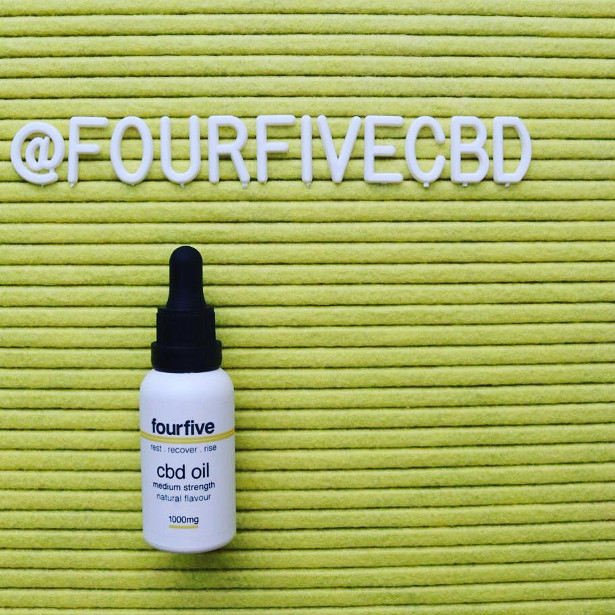 Revolutionary New Collagen 'Repair Shot' Set to Boost Athlete Recovery
– Innovative new sports supplement combines collagen, vitamins and copper to promote joint recovery in injured athletes-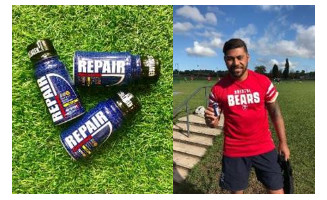 Athletes of all levels suffering from performance-debilitating injuries have new help at hands thanks to a revolutionary new sports supplement, The Repair Shot; launched by sports nutrition specialists Nutrition X.
The first supplement of its kind on the market, The Repair Shot combines 20g of collagen with the adult RDA of Vitamin C, Vitamin D3 and Copper in one handy 60ml shot, working to actively boost recovery for those suffering with joint injuries or pain, as well as working to help prevent joint injuries from occurring in the first place.
With musculoskeletal soft tissue injuries (strains and sprains) the most common injuries suffered by athletes (nearly 60% of all injuries in the English Premier League are sprains and strains*), The Repair Shot has been scientifically-formulated by Nutrition X's team of world-renowned sports nutritionists to actively address this by providing the body with optimal amounts of collagen alongside key vitamins and minerals; assisting with joint repair when injuries occur by providing tissue with the collagen it needs to repair and rebuild.
Collagen is the most abundant protein found in the body's connective tissues, vital for the repair of tendons, ligaments and intramuscular connective tissue. In addition, Vitamin C, Copper and Zinc are important in assisting with the formation of collagen in joints, whilst key minerals Glucosamine and Chondroitin have been proven to alleviate joint pain.
The Nutrition X Repair Shot combines each of these elements to work together in one powerful 'shot' drink, designed to be taken by athletes recovering from injury – or those looking to prevent potential sprains and strains- to support muscle regeneration and ultimately look to reduce recovery time. Available in two flavours – Tropical and Raspberry- the Nutrition X Repair Shot is designed to be consumed once or twice daily, particularly beneficial during recovery periods or ahead of/following surgery or muscular rehabilitation.
What's more, studies have proven that taking collagen daily can alleviate joint pain and improve the joints of athletes or those with osteoarthritis, meaning the Repair Shot can be taken to assist with the prevention of joint injury as well as joint pain management.
Professor Graeme L. Close (Ph.D, ASCC, rSEN, fBASES, fECSS), Professor of Human Physiology at Liverpool John Moores University and Nutrition X Scientific Product Advisor, explained the benefits of the Repair Shot:
"As far as we are aware, there is no other product available that combines an optimal dose of collagen, the extras needed for maximal collagen benefits (Vitamin C, Copper), Glucosamine and Chondroitin, as well as a therapeutic dose of Vitamin D, all in one supplement. The Repair Shot does exactly what it says on the label and more; a must-take for all serious athletes to prevent injury and maximise repair."
As with all Nutrition X products, The Repair Shot has been batch-tested and Informed-Sport accredited, meaning athletes can be safe in the knowledge that the supplement has been thoroughly tested for a wide range of substances listed on the WADA (World Anti-Doping Agency) banned substance list.
Priced £24.99 for a box of 12 x 60ml shots, The Repair Shot is available to purchase from the Nutrition X website here: www.nutritionx.co.uk/repair-shot
To find out more about how the Repair Shot works, the 'Science Behind' document, put together by Professor Don Maclaren, can be viewed here: www.nutritionx.co.uk/Repair_Shot_Science_Behind.pdf
ART CURATOR PRESENTS JACQUES VANZEN & CORNÉ WEIDEMAN
www.artcurator.co.za
Emerging artists aren't just young people with canvasses, cameras, and big ideas. They're your future.
Around the world, emerging artists contribute not only to growing creative and digital industries, but to new perspectives: think outside the box, outside the norm, beyond the status quo. Improve, invent, renew, charge ahead. Why should you care? Supporting emerging artists is an investment in your future – an investment in progressive, resourceful living.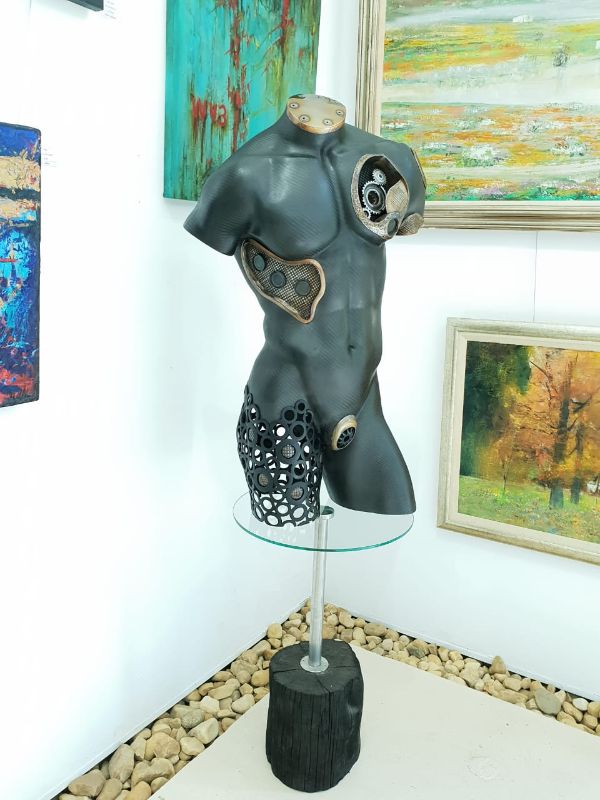 JACQUES VANZEN – STEAMPUNK CAESAR
A sculpture that depicts power, wealth and health. This posture of well being has a minimalist steampunk touch and is made with a high-tech material of carbon fibre. The overall feel is one of radiating confidence.
CRL Stone launches 6 new colours of Ceralsio ceramic
With the trend for nature-inspired materials, industrial lines and neutral colour palettes set to be strong in 2019, CRL Stone has added six new colours to its Ceralsio ceramic surface collection.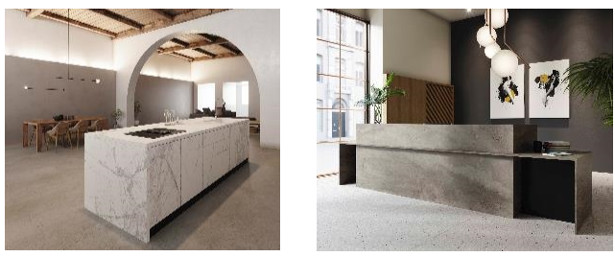 Inspired by the lean towards raw materials in interior design, the new collection from Ceralsio includes Ferro Vecchio, a ceramic surface that adopts the appearance of poured concrete. A softer alternative to industrial designs, this hard-wearing surface will be a stand-out feature whether combined with neutral shades or used as a contrast to bold colours.
Equally as versatile is Ceralsio Cervino with its satin finish that demands to be touched and lends a luxurious air to any setting. Cervino features an authentic and individual character thanks to its marble-inspired patterning on a crisp white background, guaranteed to turn any surface into a focal point.
The 2019 Ceralsio line-up also includes newcomers Calacatta Extreme, Cosmopolitan Grey and Cosmopolitan Silver. Calacatta Extreme features a bold marble-effect pattern and is available in a polished and natural finish while Cosmopolitan Grey and Cosmopolitan Silver both exude an industrial style that will fit in any urban, contemporary space.
As a porcelain surface Ceralsio is totally impermeable, completely stain and scratch resistant, very thermally stable and shock resistant. This makes it a popular material for all busy areas of the home such as the kitchen and the bathroom, as well as hospitality premises.
For more information call CRL Stone on 01706 863 600 or visit www.ceralsio.co.uk
Corrie Van (health coach and personal trainer)
Personalised Health is going to be BIG in 2019 so here are 10 ways to biohack your health in 2019.
Biohack 10. Biohack your whole life
Your environment determines your health; the food you eat, the exercise you do, your social life, how your mind works, and the climate you expose your body to. Find out the ultimate for each so your body is in its best health in 2019.
Number 9. Be grateful
Make a list each day of what you are grateful for. We can easily get caught up in what we don't have, falling into a negative depressive pattern. Find a mindset coach who can give you the tools to be grateful for life and everything it brings to the table.
Biohack 8. Kaizen – Kai=change Zen=good
Kaizen is a Japanese word with Chinese characters meaning perfect. But not in the way the western world sees it. It's not an end state but more a way of living. It's about continually changing and perfecting., gradually changing and correcting. Your health is a work of art that takes time, in fact it's a life journey of learning and implementing. Practice this daily and stop falling into the social marketing traps that promise to help you overhaul your body in 30 days. Health is a life journey, not a 30 day makeover.
Biohack No. 7 – Find your ultimate Social health
Social health is different for all of us and when we are put in a social situation that is uncomfortable it can be stressful and isolating. Knowing the best social situation that we thrive in means we can make better decisions when invited to parties, work gatherings and family events. Types of social events include the following.
> Two people by a warm f ire.
> Corporate luncheon to talk about more work
> Family gathering with food to celebrate
> Lots of people, strangers and friends to meet and greet and talk about life
Working to your social strengths helps you understand who you are and keeps stress levels low.
Biohack No. 6 – Implement a stress free environment
Some of us thrive in a hot/dry environment with vast views, but this is only 20% of the population. Different bodies need different climates and visual stimulation. Science has proven that environment alone can help fight chronic pain and disease. In many cases it has helped reverse disease. Knowing your ultimate environment will not only help your health but it can also save your life. Here are some other stress free environments – If you listen to your body you'll be able to find which one is best for you.
> Warm climate with wide open spaces with lots of fresh air, cO2 causes headaches, doesn't like wind, cold winds drain all their energy
> Tropical Island, warm with no people around, quiet and relaxing. Being cold makes these people feel sick .
> These bodies can tolerate most conditions, and deal with the elements. Despite their robust nature they do have a downfall and it's a hot/dry climate, or the desert.
> Cooler forest like climate, with large lakes and cabin like houses. This climate is much cooler with vast open spaces, it is low stress and a flowing calm nature.
> Hot sunny days, the sun lifts your mood and makes you stronger. Sun lit rooms with lots of windows.
Biohack No. 5 – Detox, meditate and relax to reset your body and get into a state of Zen
A good detox will help you cleans the blood in your body. It removes impurities that, if not treated, can eventually cause you to feel unwell with headaches, fatigue, brain fog, allergies etc. But don't just try any detox, our bodies are all different and need different ways to cleans. Some bodies need more food than others during a detox so a scientifically designed medical detox that is personalised to your body will get results. While detoxing, take care of your body, and don't overload it with exercise and stress. This should be a time where you can meditate, relax and reset your body and mind.
The problem that most people fall into when detoxing is eating the wrong foods afterwards. A detox resets the body so we can then take care of it the right way. Diving straight back into bad habits will only put more stress on your body so make sure you nourish it with the right food and exercise once you have completed the detox.
Biohack No. 4 – Work to your genius
There is nothing more frustrating than working each day in a job you hate on tasks you don't bond with, and people you don't click with. Find out what you're passionate about in life and then create a job you& #8217;re good at, or find a company that nurtures your mind. The world of business is slowly changing. If we all work towards our genius, eventually we'll live in a passionate world where technology evolves without the human mind.
Some of us thrive when work is fun, while others enjoy working on their own. Some are driven to achieve and frequently succeed, and some need a variety of tasks and diverse activities to fill in their day. Outdoor spaces can be ideal for some so they can relax and enjoy a slower work place, while a social inner group makes for a comfortable workplace for others. Where do your strengths lie? Work to them to create the ultimate workspace and lifestyle that you don't need a vacation from.
Biohack 2. Crush your workouts
We know we all need to exercise but understanding the best type of exercise is vital for our health. One size does not fit all when it comes to fitness, so finding what's best for your body can be hard. Personalised health can put you on the right track to understanding your body better.
Here's your body shape fitness guide:
> Small lean muscly frame – HIIT, cross fit, AMRAPS, team sports, Olympic lifts.
> Tall lean muscly frame – marathon running, trail running, Tour de France, HIIT, failure based, weights, supersets, drop sets.
> Tall, long and lanky frame- yoga, stretch, marathon walking, dance.
> Tall broad frame – Intervals, hiking, swimming, cycling, compound weights, multi sets.
> Solid and wider frame – walking group, strength training.
> Short and solid frame – intervals, HIIT team sports, full body compound movement, bootcamps.
Biohack 1. Mindfulness – listen to your body
From the time you wake up in the morning to the time you go to sleep, listening to what your body tells you is the ultimate rule. How does your body like to wake up in the morning? Does it like to jum p out of bed and get moving or does it like a slower morning with a sleep in. This alone can mean the difference between putting your body under immense stress and causing weight gain for some, or it could be the fat burning time for others. Knowing which one is right for your body can set your day up for success or pain.
For many of us we then power through the day, but then hit that 3pm brick-wall and turn to sugar or coffee to make it through. Instead, try taking 5 minutes of zenfulness to help give you the extra energy or clarity you need to finish the day off strong. For some of us it may be a workout, or a moving meditation and others just resting the mind.
Bedtime is no different, the night owls of the world will push through to midnight while the early birds will puff that pillow up earlier.
Which ever way, understanding what is right for you will help keep your body in optimal health.
Biohack Bonus – live in a world free from disease and pain
Biohacking your way through 2019 will help you put your body in its best health. This means having a healthy gut, being fit, having energy for family, clarity, time to socialise, a thriving community base, and best of all the greatest chance of avoiding chronic disease and pain. 2019 is your chance to be the best you, now with personalised health you can do just that.
How to stick to your New Year's Resolutions: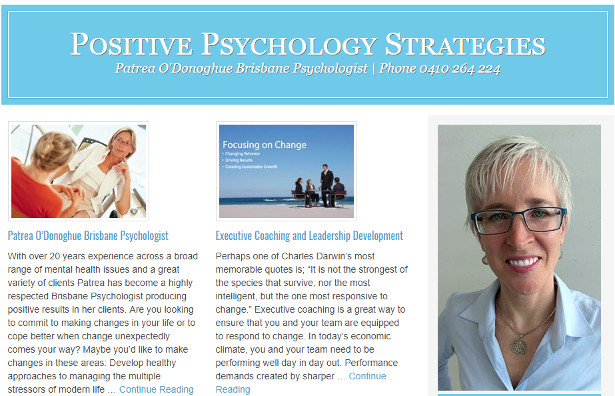 1. Have the desire to really want to make the change or achieve the chosen goal.
2. Have a clear specific goal – not something that is vague and fuzzy.
3. Imagine how you will feel when accomplishing that goal. Embrace that image and feeling.
4. Be honest with yourself with regards to what is the obstacle within you that stands in your way of doing what you know you need to do in order to achieve the goal. (eg your goal might be to sing at a karaoke night. The obstacle within you that stands in the way of you singing karaoke, is caring what other people think, because deep down you'll be your own harshest critic. So the obstacle within you is the little voice inside your head that says, "what will other people think? what if I'm not good enough?").
5. Come up with a plan to put into action if / when the obstacle within you arises. (eg if I have the thought, "what will other people think?", then I will remind myself that it is just a thought and I am doing this because it is for me – then go up on stage and sing.
6. Keep track of your goal/s – use a calendar and view it regularly (I like using a year on a page calendar to track my big goals – and a flouro sheet of card with my goals written down – flouro so they stay visible as I can't miss them!! As an example to maintain a healthy weight, I track my weight daily – every day is on a single A4 page. I see the scales in the morning, and I weigh myself and write down the weight – good, bad or otherwise. Writing it down daily helps me stay on top of this goal as it is important to me).
7. Celebrate – affirm to yourself in clear c elebratory fashion that achieving this goal was a positive moment in your life!
8. Community – it can help to surround yourself with likeminded people (not that they have to be aspiring karaoke singers, but people wanting to set a new benchmark for themselves). This can help to give you the support and encouragement through the ups and downs that may be your journey to sticking to your new year's resolution!
By Patrea O'Donoghue, MPsych, MAPS
www.positivepsychologystrategies.com.au
Feed the Brain to Fuel the Game…
debbrasweet.com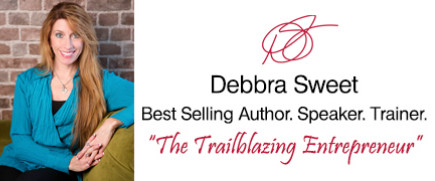 An innovative woman who defied the odds – surviving a severe traumatic brain injury – uses tips learned from her road to recovery to lead leaders to resilience and goal achievement.
Debbra Sweet, a New York Times bestselling author and award-winning leadership performance coach, said flying head first into a concrete wall at age 18 and a 30-year fight to overcome significant health disruptions fueled victories, including how to feed the brain for peak performance.
"Operating with 25-50% of brain power and seizures that rob your memory, eyesight and the ability to walk, talk and deal with basic life functions, created a forced condition to change." Ms Sweet said.
"Some of the most profound innovations I implement came out of my time trailblazing my recovery including the brain rehab"
"In fact…"my tenacity to perform at a high level fueled my quest- starting with meals I nutritionally designed to heal my body and brain.
Ms Sweet, 51, a lifelong visionary leader is no stranger to triumphs and trauma that impact both personal and professional outcomes.
She said undetected brain injuries are rising leaving more people drowning in overwhelm, a state of disconnect and unexplained health issues that impact performance in life and business.
About 1,200 people suffer head injuries while playing rugby each year. In total, more than 50,000 people yearly seek medical attention for rugby injuries, costing about $60 million.
Trauma from injury on the field creates overwhelm, unexplained health challenges and disconnect off the field. " Ms.Sweet said. "Brain injuries impact more than just the player during game time."
"There are influencers to brain health most do not perceive. In my quest to walk, talk and function again, I gained a literal, rare glimpse of how the brain actually 'sees', learns and needs to be fed."
The mother of two said "I understand the depth of despair, the impact of living life disrupted. I had to pioneer how to heal to get back on track and be who I was supposed to be… only better."
"I often heard 'You're so strong. I don't know if I could do what you are doing.' My reply has always been, you can. Our bodies are strong. Our minds stronger," Ms. Sweet said.
"Knowing first hand, how sensory overload from traumatic situations destroys performance, today I quickly recognize neural influences that impact vitality."
Sweet brings experiential knowledge of how to harness the power of the brain from the inside out to overcome any circumstance.
Ms. Sweet shares you can pivot quick to ch ange the brain with one bit of new information.
"Learn how to feed the brain and resiliency becomes easier. There are food strategies that enhance brain healing which can fuel you to be stronger when playing the game," she said.
About Debbra Sweet
Debbra Sweet is an award-winning leadership performance coach based in San Diego, CA, USA.
A multipreneur, best selling author, keynote speaker, sought after business influencer and Certified Health Coach is trailblazing a transformation trifecta in body, mind and business with her newest book "The Quick Start Trailblazing Guide: 7 Principles to Pivot into Profits" available at www.TrailblazingTips.com which reveals powerful lessons learned during her road to rehab.
Debbra Sweet is available for interviews and photographs. Photographs are also available on request.
7 HABITS FOR HEALTH AND WELL-BEING OF AN ATHLETE.
Remaining fit and in good shape is a prerequisite for athletes, especially those in areas of sports like football, soccer, basketball, rugby, and tennis.
Studies have shown that some athletes get fat during the off-season or after retirement which is something fans find to be funny most times.
The following habits can help every athlete to keep fit and ready to hit the track at all the time.
1. Getting enough rest;
Here, I'm referring to both sleep and relaxation. An athlete is to have nine hours of sleep daily to help recover from the fatigue of the training he/she engages in. Sometimes, what athlete needs is just relaxation to free the mind from thoughts and emotional and psychological pressure.
2. Maintaining a proper diets;
Eat your food as medicine before medicine becomes your food. We know that what we eat shapes every part of our lives. If we don't balance our diet according to our daily works, no positive result will reflect on us.
3. Stress management;
Stress management is a core for an athlete. This is due to the numerous training they engage in. there are many ways out there to manage and handle stress.
Some manage stress through extracurricular activities like yoga, reading, playing video games, and many more. Every athlete should be able to find what helps him/her in managing and relieving stress.
4. Make nature your friend;
Many people who find themselves lost in emotional and stress suddenly revive themselves when they find themselves in presence of true nature, be it a park or game reserve or even a garden.
Natures are always beautiful and magical and always makes us forget the problems we are faced with. Remember, it's better to forget a problem than to worry so much about it.
5. Develop an act of mindfulness;
You must not be Buddhist to meditate. This is an act that can be done in many ways which have nothing to do with religious practice
Find a silent corner in your apartment or whatever and sit in a comfortable manner, relax your mind and pour out your troubles out. This may not be a perfect situation but it tremendously helps a person to relax his/her mind.
6. Always keep yourself hydrated;
This is one of the most essential healthy habits for the well-being of every animal on the earth. The human body needs to be hydrated on a more consistent basis.
A study by H.H. Mitchell, Journal of Biological Chemistry 158, revealed that the brain and heart are composed of 73% water, and the lungs are about 83% water. The skin contains 64% water, muscles and kidneys are 79%, and even the bones are watery: 31%.
Unfortunately, drinking the right amount of water for one's weight is one of the least practiced habits by many.
Consuming enough water not only helps hydrate and nourish us, but it provides a neutral PH which helps detoxify organs and combat food cravings.
7. Put in 110%;
Being an athlete requires a lot of sacrifice and training. Most times, athletes are pushed to their limit and more than their best is always required from them. Nothing else.
To maintain the status quo, more hardworking, perseverance and endurance are all needed.
Another thing is muscle loss. With a loss of muscle mass comes with a slower metabolism. This is why you may need to work even harder. If that is not possible due to old injuries, look into training smarter.
http://www.productivitycrunch.com
Give Your Dog the Gift of Health in 2019!
We've all heard the buzz around CBD oil but can it really help my pet?

So we've all seen the symptoms of various ailments affect our pets: They long since ceased to run and jump around like they use to and they now seem lethargic and tired. Similar to people, dogs also suffer from a variety of age-related symptoms but luckily for us (and for them), CBD oil has a wide range of healing properties that can provide relief for a variety of your pet's symptoms!< br>CBD can be a very effective method of dealing and managing with some very common symptoms that your pet most probably has experienced at least one of at one time or another.
Some of the main CBD oil benefits for dogs include:
Pain management
Anti-convulsant
Anti-inflammatory properties
Stress reducer
Reduces nausea
May assist in reducing tumor growth
CBD oil for pets comes in a variety of forms including tinctures, treats, pills and ointments so you should consider your pet's affinity to each method before making a decision.
There are thousands of testimonials regarding the healing powers of CBD oil for pets who were afflicted with a variety of ailments and saw a significant improvement due to CBD oil.
Shop at www.petserene.com for the best deals on the leading brands of CBD oil for your pet and give your pet the gift of health in 2019!
Become Food Waste Warriors in 2019
5 top tips based on Insider trade secrets to keep your food fresher for longer and reduce your household waste:
Purchase fresh produce from grocers rather than supermarkets
Utilise your fridge space
Keep your banana's away from the fruit bowl
Not all your vegetables should be stored together
Make use of your left overs

This is supported by a comprehensive guide to storing 131 different fruits and veggies, in order to maximise their shelf life.
https://www.blinds-hut.co.uk/blogs/main/staying-fresh-fruit
https://www.blinds-hut.co.uk/blogs/main/staying-fresh-vegetables
NEW: BORA Pure and BORA Classic 2.0 even before the official launch of the LivingKitchen.
With the new BORA Pure, we offer an introduction into the world of BORA by presenting a compact system with an induction cooktop, scaled down to the essentials. Equipped with verified quality features of BORA products, we are taking the design to a whole new level.
BORA Pure captivates with a striking design feature: The choice of six colours for the inlet nozzle can get the client's creativity flowing. A level eye-catcher in the middle gives an individual touch to the kitchen style.

The innovative control concept with a vertical slider "sControl" stands out with its ergonomic design and the arrangement of functions: all important control functions including the acoustic and optical feedback are operated intuitively and quickly with a press of a button. Replacing the filter is simply impressive: The removal can be managed independently in just a couple of quick and easy steps.
BORA Pure has already been awarded the Iconic Award 2019 by the German Design Council and is available as of May 2019 in colours All Black (as base version), rose gold, orange, red, jade and blue.
The new BORA Classic 2.0 also marks a milestone in BORA history as a modular, level system with a puristic look: The product design is directed towards highest flexibility and individuality in the company's uncompromising mission to be the driving force of innovative product design and technology.

The extractor's performance adapts automatically to what is being cooked, rendering the manual change of fan controls obsolete. The central control unit of the modular cooktop extractor system is also a true innovation. The new vertical slider "sControl+" – standing out as the haptic element with its smooth indentation – enables extremely precise and intuitive regulation. The deep black operating panel is virtually invisible in standby mode ("Black Vision" technology) and is centrally positioned below the extractor. The cooking area is especially large: Four pots measuring up to 24 cm can be placed on the cooktop at the same time. BORA Classic 2.0 catches attention in the operating panel with context-sensitivity using colours, switches between light and dark, acoustics and targeted animation.
BORA Classic 2.0 has also already been awarded the Iconic Award 2019 by the German Design Council and is available as of March 2019.