SOMNEX, The World's First Dedicated Sleep Show, Launches in London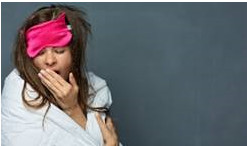 SOMNEX | The Sleep Show, the first ever show dedicated to sleep health, will open its doors from the 12th – 14th October 2018 at The Old Truman Brewery in London. The three-day event will bring the entire sleep industry together for the first time to offer visitors exclusive access to expert advice, innovate new products and interactive experiences. From yoga and meditation classes to napping workshops, private sleep consultations and talks from leading sleep experts, SOMNEX is on hand to help even the most troubled sleepers learn how to get a better night's rest. www.somnexshow.com
sleep as the best supplement ever
by Ariel Osharenko
PT, CSCS*D, CPT, USAW COACH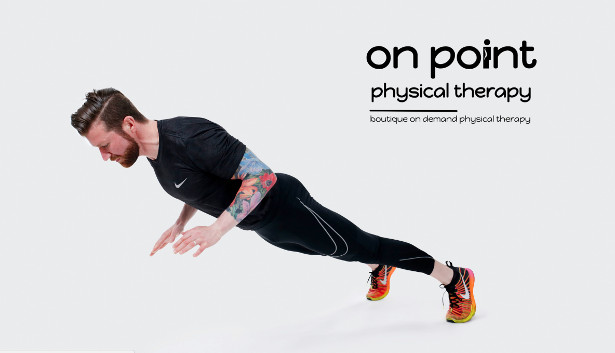 In the rehabilitation and sports performance worlds, we are under a constant rain of new supplements. Supplements that help us stay lean, that let us think better, that improve our athletic abilities, supplements that will let us grow to "Hulk" like dimensions. We obviously don't buy into all of them, but before we even think about these supplements, let's take a step back and talk about the best supplement ever, sleep. In my opinion, sleep should be considered the most affordable supplement of all. Here are three key reasons why sleep is the best supplement ever:
First, we all need sleep to function normally. If we deprive ourselves of sleep bad things happen. In the United States alone over 100,000 car accidents and over 1,500 deaths are linked to sleepiness each year. This is because lack of sleep affects our ability to learn, concentrate and have good mental health (Thompson C. Prevention Practice. A physical therapist's guide to health, fitness, and wellness. SLACK Incorporated. 2007). Sleep well and you will be able to think clearly, perform better and perfect your sports skills.
Second, we all have basically the same goal, to get bigger, stronger and faster. Sleep will help you with this because about 70% of the growth hormone in our bodies circulates while we sleep (Thompson, 2007). If it wasn't for sleep we would never be able to grow and get strong.
Finally, sleep equals a better immune system. We all suffer from infections from time to time and we tend to reach for a bottle of pills in response, but do we even consider the power of sleep in helping us fight inflections ? Our bodies regenerate the immune system through sleep and therefore lack of it reduces our body's ability to fight infections (Thompson, 2007). Sleeping will help your body repair and restore itself as you fight the infection off.
33% of all Americans have sleep disorders at some point in their lives (Kowalenko T, Kowalenko J, Gryzbowski M, Rabinovich A. Emergency medicine resident related auto accidents – Is sleep deprivation a risk factor? Acad Emerg Med. 2000; 7 (10):1171). Sleep is essential to all of us and we should never take it for granted. If you suffer from sleep disturbances or lack of sleep, you must not ignore it and should consider seeing your doctor, because it may become a chronic problem that could be devastating, not only say, for a professional weightlifter recovering from an acute injury, who needs to return to competition, but also for a layman driving to work after only four hours of sleep.
In rehabilitation and sports performance sleeping is a key ingredient of successful outcomes, whether they are winning an Olympic gold medal or rehabilitation from an ACL reconstruction. Sleep well and you will be bigger, stronger, faster, smarter and healthier. What else do you need from a supplement?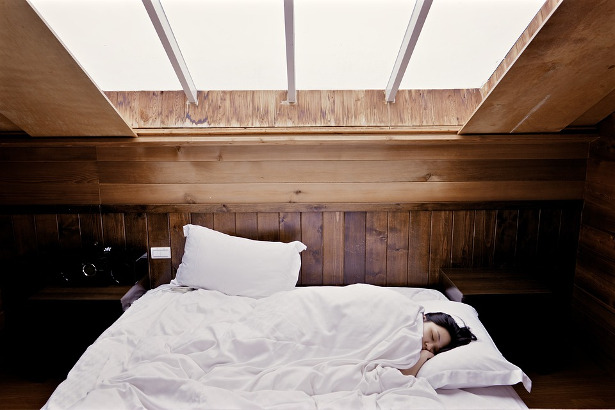 KALMS NIGHT
Use Kalms Night or Kalms Night One-A-Night to help you get to sleep with ease. Valerian root extract has been used for centuries as a trusted sleep aid due to its herbal sedative effect, found in Kalms Night tablets, used to relieve sleeplessness. Drift off to sleep peacefully and wake up ready to face the day.
About Kalms Night
Kalms Pack Shots PNG VerKalms Night and Kalms Night One-A-Night are traditional herbal medicinal products used for the temporary relief of sleep disturbances, exclusively based on long standing use as a traditional herbal remedy – Contains Valerian Root. Always read the leaflet. To offer assurance that Kalms Night meets the Traditional Herbal Registration (THR) requirements, the Certification Mark can be found on the product packaging.
Kalms Night tablets are available to purchase from supermarkets and online at www.kalmsrange.com
Kalms Night RRP: £5.17 for 50 tablets, Kalms One-A-Night RRP £5.49 for 21 tablets.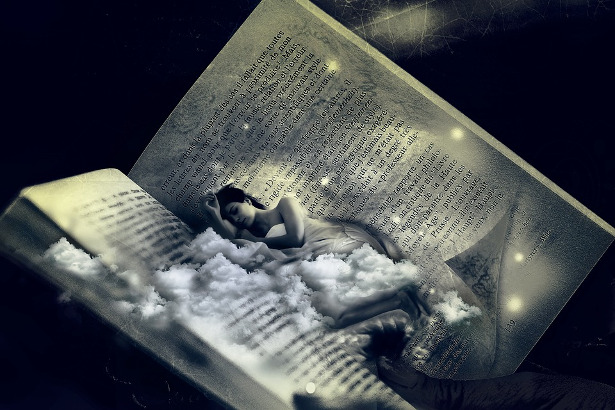 How do you Sleep?
How your sleeping position can affect your health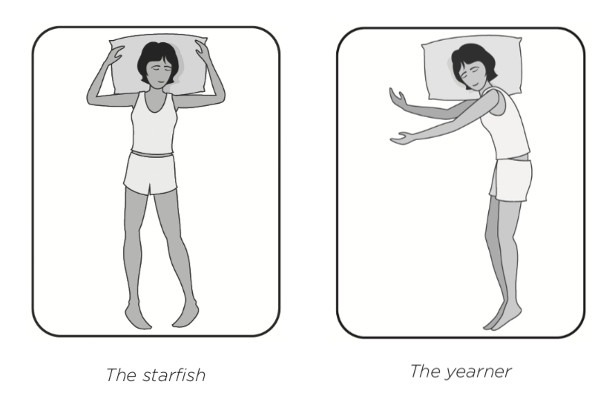 From Reboot Your Health: Simple DIY Tests and Solutions to Assess and Improve Your Health
by
Sara Davenport
Your sleeping position can affect your overall health, how rested you feel in the morning, whether you have any joint pain and whether you snore.
Sara Davenport is one of the UK's top health entrepreneurs, a philanthropist and has been at the centre of the wellbeing sector for three decades. As the founder of Breast Cancer Haven and through her work with doctors, nutritionists and therapists she has an unrivalled overview of both traditional and complementary medicine.
This is an extract from her new book Reboot Your Health: Simple DIY Tests and Solutions to Assess and Improve Your Health that looks at all aspects of physical, mental and emotional health, offering easy tests and questionnaires to give a clear picture of exactly how healthy you are right now.
The foetus
This is the most popular of all the sleep positions and the way 51 per cent of all women sleep. Sleeping on your side keeps your spine elongated, and reduces neck and back pain; it also reduces snoring and acid reflux.
The yearner
The yearner is a good position for your back muscles and ligaments. Less stress for the discs in the spine, but hard on the neck – 13 per cent of us sleep like this.
The starfish
The starfish is likely to make you snore but is good for minimizing back and neck pain. The starfish reduces acid reflux and is one of the few positions that leaves you less wrinkled from not squishing your face into the pillow. It doesn't squash your breasts either.
The log
Only 15 per cent of us sleep in the log position, but it keeps your spine straight and unstressed; it's bad for wrinkles but good for snoring less.
The freefall
Chosen by only 7 per cent of us, sleeping on your stomach puts pressure on the neck and joints. The freefall position is also hard on the back, as you don't receive any support under the curve of your spine. Freefall is however good for digestion and not snoring, but keeping your neck twisted at 90 degrees can cause pain and numbness in the morning.
The soldier
The soldier position is preferred by 8 per cent of us, but it is the most likely to make you snore and comes with a high risk of sleep apnoea. Again, this position is good for acid reflux, as well as back and neck pain.
Sara Davenport is available for interview and comment and Reboot Your Health is available for extract and serialization.
ReBoot Your Health – Published Monday 4 June 2018 as a Hay House paperback or ebook RRP £12.99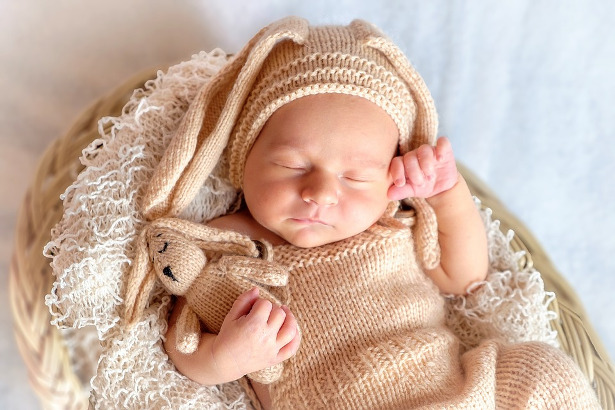 Sleep has a big impact on daytime performance and athletic performance. Studies have consistently found that sleep deprivation has a negative effect on memory, concentration, and daytime mood. What fewer people realize is that studies are finding that a lack of sleep has a negative effect on athletic performance, too.
insomniacoach.com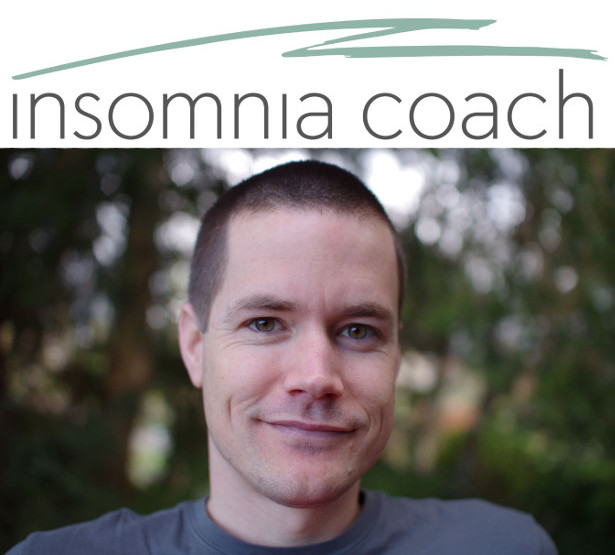 Athletes are more likely to report poor sleep compared to non-athletes. This could be because training schedules, competition, and travel can all get in the way of sleep. It could also be because athletes may not be making sleep a priority. When you consider that sleep loss leads to a deterioration in speed, endurance, and performance accuracy, it is clear that more emphasis needs to be placed on the importance of sleep. Insufficient sleep can also increase the risk of injury and put athletes at a greater risk of illnesses such as the common cold.
If you are struggling with sleep, it's important to take steps to address your sleep issues sooner rather than later. If you think that you struggle to sleep because of stress, worry, or anxiety — or if you find that you spend much of your time in bed awake rather than asleep — you may benefit from cognitive behavioral treatment for insomnia (CBT-I). This form of treatment is recognized as the first-line treatment for insomnia by professional organizations such as The National Institutes of Health and The British Association for Psychopharmacology.
Martin Reed is the founder of Insomnia Coach — an eight-week online course that combines sleep education with individual sleep coaching. The course uses the same cognitive and behavioral techniques that are proven to improve sleep over the long-term and results are guaranteed. Clients who complete the course will enjoy a better life with more energy and start each day feeling happy, healthy, rested, and refreshed.
Good sleep is integral to a healthy life. By now, most of us in the health and wellness space are aware of the myriad of ways good sleep affects your health: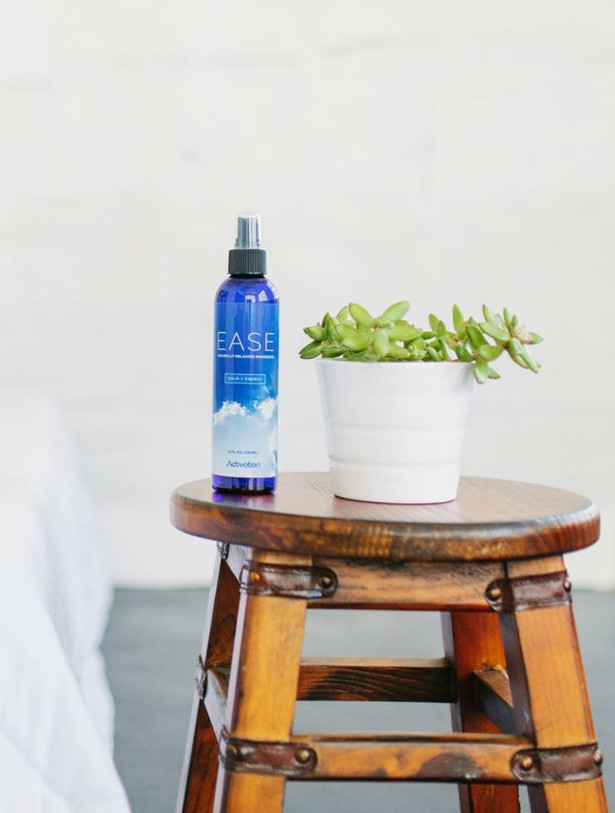 Increased metabolism
Improved concentration and memory retention
The increase of recovery from physical activity
Decreased risk of heart disease and stroke
Decreased risk of depression
Improved immune function
Mitigation of inflammation
Better regulation of hormones
However, people may be unaware of all the products out there that can help aid your sleep.
My favorite product to help me sleep, hands down, is the Magnesium Spray Ease.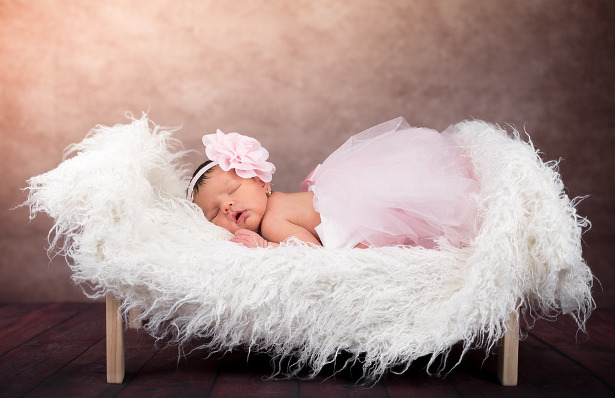 Survey shows South Africans are not getting enough sleep
The Bed Shop Sleep Survey
Last year The Bed Shop,South Africa's largest independent franchise bed retailer,decided to run a sleep survey in order to better understand the sleeping habits of South Africans. The survey ran from November 2017 till end January 2018 and a total of 1690 people from all over South Africa participated in the survey. Though it was a comparative small sample group that completed the survey, it delivered insight into the quality of sleep South Africans are getting. "The Bed Shop is committed to providing South Africans with quality beds to ensure that they get the quality sleep they deserve. In order for us to do this we needed to better understand the needs and sleeping habits of our clients," explains Nadia Snyman, Marketing Manager of The Bed Shop. The survey showed that 80%, or 1359 of the 1690, of the participants felt 'tired and unrested in the morning' and nearly 40% said that their 'poor sleep troubled them in general'. These findings are in accordance with recent studies that have found a rising problem in sleep quality. The bottom line is many South Africans are feeling sleep deprived which can have serious ramifications on our economy and quality of life.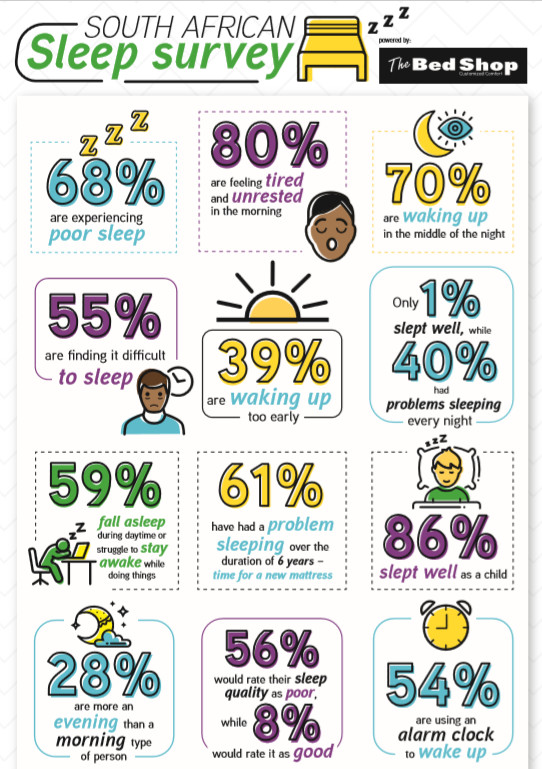 According to the National Sleep Foundation in America, around forty-seven million adults don't receive restorative sleep at night. Restorative sleep or non-REM sleep is the third stage of the sleep cycle and responsible for memory consolidation and information processing. What happens, in layman terms, is that our bodies basically go into shutdown mode during this cycle; our brain waves slow down, breathing and heart rate also decreases, and muscles relax. It is believed that the body uses this period of down time to reset itself and it's responsible for making us feel rested and awake when our alarm goes off in the morning.
Sleep deprivation can cause an increase in injury and a decrease in productivity. It has also been linked to many illnesses such as Alzheimer's disease, diabetes, obesity and heart disease. As a whole, sleep impacts the overall quality of our life, both in the long and short term and ultimately our economy and health system. 40% of respondents noted that they struggled with sleep seven days a week, while 30% noted there was a moderate chance of 'falling asleep during the daytime without intending to or that they would struggle to stay awake while they were doing things'.
Dynamic Bedding (Pty) Ltd is the exclusive manufacturer and supplier to The Bed Shop network. Dynamic Bedding locally produces their own range of affordable quality beds that incorporate the latest technology and international specifications. One of their core focus areas is producing custom products for all segments of the market according to their required specifications. As a result of studies like these, Dynamic Bedding and The Bed Shop are able to better translate and understand the needs and habits of South Africans into the design and production of their mattresses.
We spend one third of our lives sleeping. That one third impacts every aspect of the other two thirds, whether it's work, driving or spending time with family. Shouldn't we start paying more attention to our quality of sleeping? The Bed Shop offers customers the convenience and freedom to customise their beds and mattresses to best fit their busy and demanding lifestyle. For more information on The Bed Shop and their range of beds visit thebedshopsaonline.co.za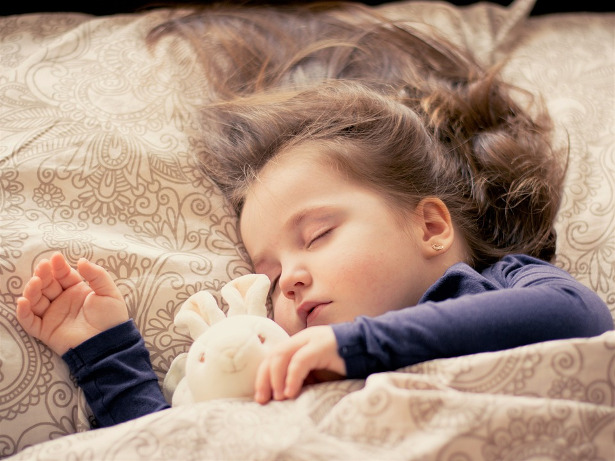 Welcome to the World of Calm. Live mindfully. Sleep better. Breathe deeper. www.calm.com You Deserve This.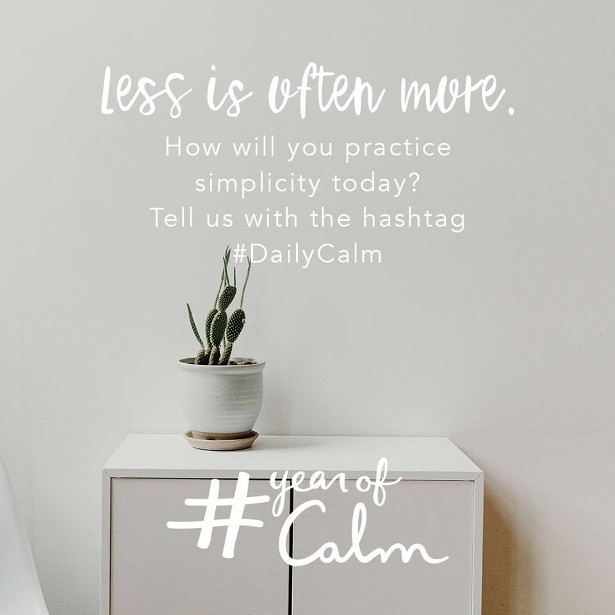 INSTAGRAM | FACEBOOK | TWITTER | PINTEREST | LINKEDIN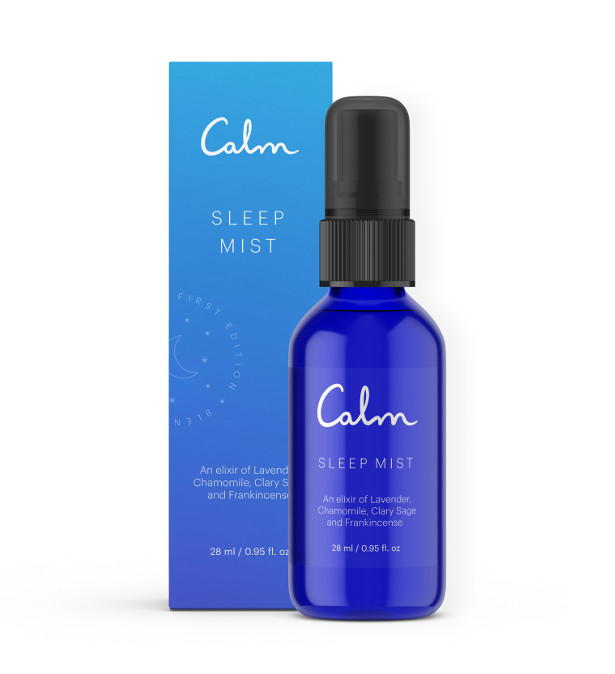 Created and run by two Brits in Silicon Valley, it is the first app to produce physical products eg Sleep Mist, a natural elixir of lavender, frankincense, chamomile and clary sage essential oils.
Sleep Stories are now celebrating its 100th recorded story, read by Game of Thrones star Jerome Flynn – Sacred New Zealand.
https://blog.calm.com/relax/celebrating-100-sleep-stories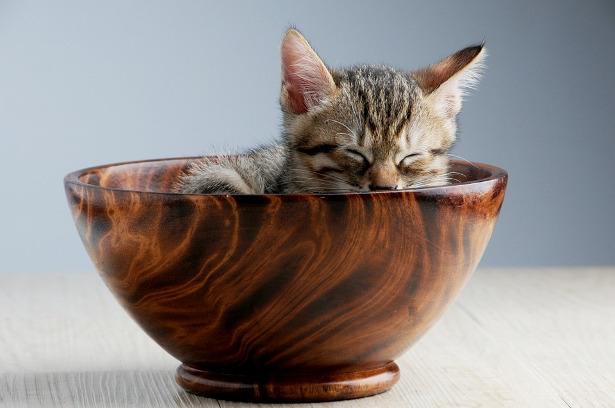 The Future of Sleep
Fully sustainable sleep engineering, uses the latest technology to ensure you drift off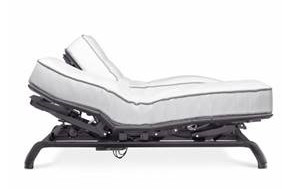 Getting a good night's sleep for many is like the holy grail. However, times are changing, and as technology becomes more advanced, we can become closer to the perfect night's sleep. Two brothers have taken on this search for perfect sleep, with innovative sleep brand RESTED, focusing on sleep engineering and incredible technology. Part of the RESTED quest involves travelling the globe to find brands that tie in luxury, aesthetics, bespoking and technology. This is where Auping comes in, offering all four elements to help tackle the 40 billion UK sleep crisis and help us all have the best night's sleep.
Auping is more than just a bed or mattress, the famed Dutch company focuses on advanced technology, to bring beds that offer functionality, whilst cid:BAF51CC0EAFF4026A1A7694E38A3255A@Vostro230looking incredible and are proven to give the best night's sleep, forever. Royal Auping. as it is known, is the most famous bed brand in Northern Europe, where it is said that people have the best and most restorative nightly sleep. In the Netherlands it is estimated that there is hardly a street without an Auping bed and the brand has long been associated with the Dutch Royal family, having been awarded a special designation by Royal Order of the King. Though the brand may have a rich heritage (first founded in 1888) it's the constant innovation and use of technology that makes this bed brand so amazing.
A standard bed will only lay us flat, however, the way our spine naturally curves, means we are not designed to lay like this, hence why we turn on average 30 times a night, our bodies are responding to the pressure points in the shoulder and hip area that are not being supported. Auping focus on ergonomic beds, which put the body into zero gravity, the feeling of weightlessness to take pressure off these key areas. We also lose about 350 cc of perspiration each night, so for optimal comfort and refreshing sleep we must have a bed that is highly ventilated and accurately supports the body whilst allowing free movement. As master 'sleep engineers' the entire Auping range is developed through a core principles 'AVS' – 'Active, Ventilation, Support' offering a unique mesh base with built in technologies, such as the ability to use your phone to bring you awake, and offering full air flow to help with sweating during the night.
These incredible beds are not only highly engineered pieces of advanced machinery but they are also great for the planet, as the brand has developed a cradle to cradle method, meaning that production waste is not thrown out and all materials are biologically degradable or 100% recyclable and usable in a similar or higher-grade product.
RESTED believe that Auping is the answer to the perfect night's sleep and it's excited to bring the new launches to the UK, including the launch of Auping Connect, the app, and a new range of bespoke beds under 'Auping Essential', 3 different levels to meet different needs, from Basic, Smart and Premium, each will differ from the number of adjustable motors the mesh base has, to the different zones in the mattresses offering spinal support, each bed is tailored to the individual from weight, height, build and sleep position.
Auping beds are the epitome of Northern Europe culture, designed to look clean and state of the art, all whilst offering the most advanced technology and giving you the best night's sleep every night, forever!
For more information visit www.rested.com
We can understand the multitude of health risks associated with not getting enough sleep… heart disease, obesity, diabetes, can put us at risk for some cancers and mental health issues. Scary stuff! We can talk about all of these risk factors, but they fall into the 'some day may lead to' category.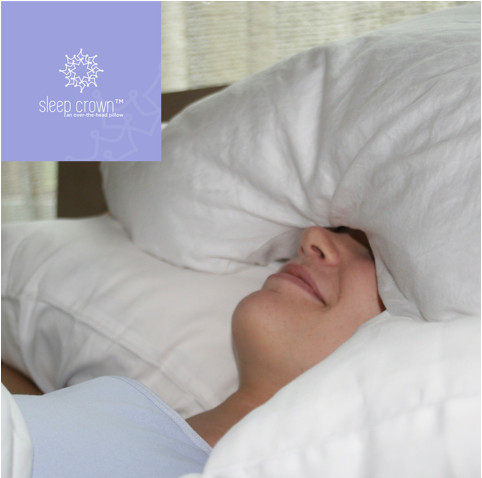 On a more relatable and practical level, think about the last time that you didn't get enough sleep. How was the next day for you?
Did every task seem hard? Did it make you act selfishly? Were you weakened to the power of your vices? Were you grumpy?
The fact is that not only does sleep help optimize the systems of our bodies, lead to greater physical ability and athleticism; it is also where we develop resilience and a higher sense of optimism; its where mental clarity is sharpened. Together, these lead to greater coping skills and move us away from reactivity and more toward creativity.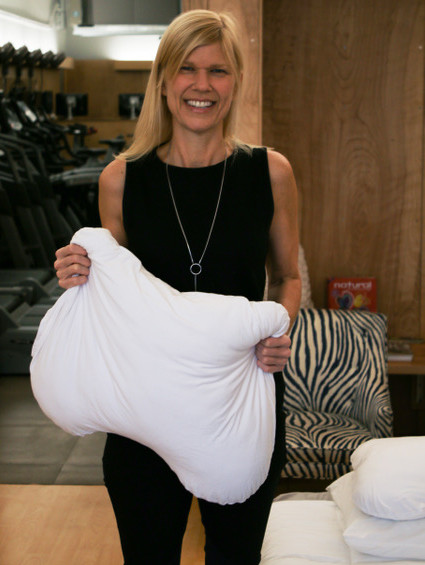 Sleep Crown was developed by a yoga teacher who is on a mission to help people get proper sleep. Our bodies know how to heal and repair themselves if we can simply get the rest we require. When we sleep well, we feel better. Period. Sleep is equally, if not more important to our health and wellbeing as nutrition and exercise. Sleep Crown insulates you from the things that would normally disrupt your sleep. Sleep Crown drapes over the head and offers 3 benefits…
-Blocks out light
-Muffles sound
-Provides gentle compression to the scalp and crown of the head.
Think oversized supersoft, fluffy sleep mask with extra benefits and no straps or uncomfy earplugs. The special shape of Sleep Crown allows plenty of space for breathing. Sleep Crowns are made by hand in Austin, Texas and are hypoallergenic and vegan. They simply feels amazing and people love, love their Sleep Crowns. Sleep Crown is womb-like, reassuring – like a sleep cocoon. Sleep Crowns feel so nurturing and comforting. Level up your sleep game by snuggling under a Sleep Crown.
Julie Westervelt
Sleep Crown
Founder
www.sleepcrown.com
Sleep Well milk is an innovative new milk drink, it is made from simple, nutritious and natural ingredients associated with a good night's sleep, pure wholesome Jersey milk, valerian and honey.
Working with sleep expert Dr Neil Stanley, Sleep Well pulled together some sleep FAQs, please see below.
SLEEP FAQS
1. In what way can the quality of my sleep affect my health?

More than half of Britons say stress or worry keeps them awake at night, and a third of adults in the UK have taken medication in an attempt to relieve sleeping problems. A third! However, the cost of all those sleepless nights is more than just bad moods and a lack of focus. Regular poor sleep puts you at risk of serious medical conditions, including obesity, heart disease and diabetes. Sleep debt is such a huge issue in today's society due to our "always on" lifestyles and people are now waking up to the benefits of a great night's sleep.
2. What are the main factors that can disrupt my sleep?
Take a look at your lifestyle to see if there are things that may be causing your sleep disruption. These could be your diet, exercise patterns (or lack of exercise) and your sleeping environment. Is your room too hot or too cold? Do you have a partner that disrupts your sleep? Are you stressed and find that your worries are stopping you from nodding off? Then consider your sleep schedule. Ideally you would enjoy a regular relaxing bedtime routine that allows your mind to unwind and you will be going to bed and getting up at the same time, even at the weekends.
3. How many hours of sleep should I be getting per night?
The Sleep Council says the recommended sleep for 18-65 year olds is seven to nine hours a night. Some people need more, some less. The real sign of whether or not you are getting enough sleep is if you feel tired in the day. Worryingly, the average UK person is under sleeping by at least an hour a night. We're a tired bunch and it's really impacting our health and wellbeing!
4. What measures can I take to make sure I'm getting the right amount of sleep every night?
There isn't a one size fits all solution to sleeping. Find out what works for you and try to establish a bedtime routine. These three key elements will really help you get your eight a night:
1. A Quiet Mind
The number one essential for getting to sleep is a quiet mind. If you find yourself tossing and turning at night with a head full of worry, get up and only go back to bed when you feel tired. Try writing down what is worrying you in a journal before bed to give your mind permission to switch off and pick things back up in the morning.
2. A Relaxed Body
Try to find ways to help you relax in the evening. It could be by enjoying a warm milk drink, having a long soak in the bath or by snuggling up with a great book. Trying deep breathing practices can also help you relax and prepare your mind and body for sleep.
3. A Bedroom For Sleeping
The bedroom should be a sanctuary reserved for sleep. Somewhere not too hot or cold – the ideal temperature should be around 16-18°C (60-65°F). Your bedroom should be pleasant and relaxing with fresh air and blackout curtains. Invest in a high quality and comfortable bed and go for the biggest one you can fit in your bedroom.
5. Recently, I've been struggling to fall asleep. What can I do?
One of the most important things you can do is to establish a regular, relaxing bedtime routine. When we were younger most of us had an established bedtime routine. Now, many of us work late and fall into bed far later than planned, with no thought for a bedtime routine. Creating this sleep routine will signal to the body that it is time for sleep and will allow you to put the stresses and worries of the day behind you. What you do just before you go to sleep directly affects the quality and duration of your sleep.
6. Does what I eat and drink throughout the day affect the quality of my sleep?
We know that certain foods and drinks can interfere with sleep, the most obvious ones being caffeine and alcohol. A heavy meal close to bedtime may make you less comfortable when you settle down for your night's rest. At the same time, going to bed hungry can be just as disruptive to sleep as going to bed too full. Enjoying a light meal a good few hours before you plan to sleep should set you up for the best chance of getting a good night's rest.
7. Is napping during the day disrupting my sleeping schedule?
Whilst naps will never make up for a poor night's sleep, a short nap of just 20-30 minutes can help pep you up, both improving your performance and reducing the number of mistakes you're likely to make during the day if you're overtired. Psychologically, a nap also feels like a 'treat', providing much needed respite from a stressful day and improving your overall sense of wellbeing.
However the best way to get a good night's sleep is to be awake during the day. It sounds obvious but sleeping in late and excessive napping will play havoc with your sleep patterns.
8. Are there any products available on the market that can help me have a better night's sleep?
Sleep Well is made from three simple and nutritious ingredients associated with a good night's sleep: pure wholesome Jersey milk, honey and valerian. Because of its relaxing ingredients, Sleep Well helps to calm you down. It's perfect for those nights you really need to sleep but your brain won't switch off. Drinking Sleep Well thirty minutes before you want to sleep can help you wind down and have a restful night. Delicious drunk warm or cold, Sleep Well is available in handy 200 ml 'sip and sleep' cartons.
www.sleepwellmilk.com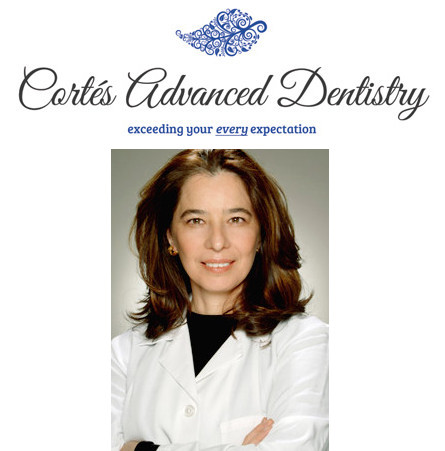 Q. How is dentistry linked to sleep?
Dentists have the unique perspective of viewing the airway. Board-certified dental-sleep-medicine specialists are experts in oral and airway health; they can identify facial, intra-oral, airway, and postural characteristics indicative of sleep-disorders, and make a referral for their patients to obtain a sleep breathing diagnostic assessment from an accredited sleep facility. If the results come back positive, the dentist along with a curated sleep-medicine team will customize a recommended treatment plan—often involving oral orthotic therapy (or continuous airway pressure mask therapy depending on the severity of the condition).
Note: In October, 2017 the American Dental Association (ADA) approved a new policy statement addressing the dentistry's important role in the treatment of sleep-breathing
Martha Cortes, DDS
Diplomate:
American Board of Dental Sleep Medicine
American Board of Craniofacial Pain
American Board of Craniofacial Dental Sleep Medicine
American Board of Esthetic Dentistry
Masters:
International College of Craniomandibular Orthopedics
Fellow:
Las Vegas Institute
www.cortesadvanceddentistry.com
120 Central Park South
59th Street between 6th & 7th Avenue
Manhattan, New York 10019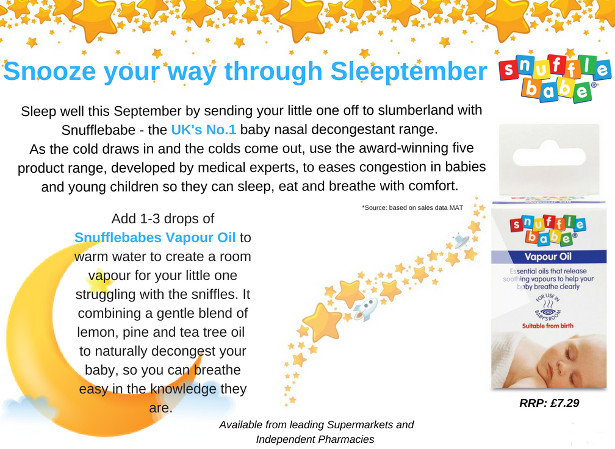 10 tips for a Consistently Good Night's Sleep
By Dr. Ron Ehrlich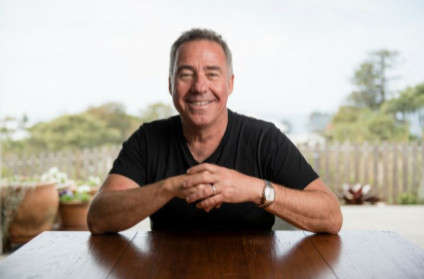 This is a function of quantity and quality and you are meant to wake up feeling refreshed. For
90% of the population that means 7-9 hours sleep each night and breathing well while you are
asleep.
Prioritize
If you don't prioritize sleep and take it seriously, it's unlikely you'll take the necessary steps
to change your habits. Sleep is your built-in life-support system.
Routine
As humans, we naturally love routines, partly because our bodies and minds respond well to
them. Going to bed and waking at the same time helps establish a better routine for a
consistently good night's sleep.
Food and drink
Don't eat for two hours before going to bed and avoid eating heavy or spicy foods. Caffeine
is a stimulant and counter-productive to a restful sleep. Avoid or limit alcohol. While it may
help you to fall asleep more easily, it doesn't allow for a restful and regenerative sleep.
Light and electromagnetic radiation
Exposure to light affects the hormone melatonin, which prepares your body for sleep. That
includes blue light from electronic devices. Your bedroom should be dark and you shouldn't
have a digital clock sitting by your bed with a green light. TVs or electronic equipment,
especially your mobile phone, which should be at least within two meters of the bed.
Noise
This poses a challenge in our urban environment with noisy neighbors, street noise, or even
housemates. The most common and annoying sleep-disturbing noise is a snoring partner,
often dismissed or trivialized. It's serious and can have a profound impact on your health,
too.
Sleeping position
Stomach sleeping is a problem for head, neck, jaw, and lower-back muscles as well as
affecting your airway. Sleeping on your back may result in your lower jaw and tongue
restricting or blocking the airway. Side sleeping is best.
Temperature
Feeling too hot or too cold affects the quality of your sleep so choose bedding that's
appropriate.
Environmental toxins
Mold can be a serious issue with one of the first symptoms being fatigue that is not improved
by rest. Dust mites are the most common cause of childhood asthma and allergies worldwide,
and affects adults too. The regular use of a high-efficiency particulate air filter vacuum
cleaner and placing the bedding in the sunshine are great ways to control this common
problem.
Be positive
Finish the day by describing or journaling three positive events, no matter how small or
insignificant. Don't try to solve the problems of the world just before going to sleep, and
don't check email or Facebook — these are far too stimulating.
Sex
Sex has a positive effect on sleep. It lowers the stress hormone, cortisol, and increases the
'hugging' hormone, oxytocin. Sex is a wonderful release of energy and even counts as
exercise! It increases estrogen levels, which can enhance a woman's REM cycle for a deeper,
better night's sleep. Men's ability to sleep better after sex is legendary.
Dr Ron Ehrlich, author of A Life Less Stressed; the 5 pillars of health & wellness, delivers keynotes and
wellness workshops. He has a weekly podcast Unstress with Dr Ron Ehrlich. Visit: www.drronehrlich.com or
contact Dr Ron directly ron@drrronehrlich.com
BIO
Dr. Ron Ehrlich​, BDS (Syd Uni), FACNEM, is one of Australia's leading holistic health advocates with over 35 years of clinical experience. He is the author of ​A Life Less Stressed: the 5 pillars of health and wellness
​ ,​ host of the weekly podcast ​Unstress with Dr. Ron Ehrlich
​ ,​ and gives keynotes and runs workshops on understanding stress and wellness. He has been featured in: ​The Australian, The Sydney Morning Herald, The Daily Telegraph, Herald Sun,
​ and more.
Dr. Ron is in clinical practice and continues to see patients at his group practice, ​Sydney Holistic Dental Centre in Sydney CBD​. In 1996, Ron gained his fellowship in Nutritional and Environmental Medicine (FACNEM) and is a board member of the ​Australasian College of Nutritional & Environmental Medicine​ (ACNEM) and is also chairman of their Advocacy Committee. He is a board member & co-founder of ​Nourishing Australia​, a non-profit dedicated to informing people about the critical importance of healthy soils, nutrient-dense foods and sustainable farming.
The Secret Of Happiness
Master Oh brings calmness in the city
It's no secret that people around the world have a love-hate relationship with cities. While the hustle and bustle can fuel creativity and excitement, there's nothing quite like a serene escape with a bit of peace and quiet. But when an idyllic getaway isn't in close reach, Master Oh is here to help alleviate the everyday stresses that come with city life.
Encouraging the nation to tap into their 'human energy' also known as Qi, Master Oh practices a distinctive healing method that enables people to harnesses their energy to achieve a deep sense of contentment and happiness. An effective and sustainable means to remove stress, reduce anxiety and recharge, Master Oh is on a mission to teach people how to cultivate the power of Qi.
Responsible for keeping everything in balance and harmony, Qi provides communication between all cells, organs and systems in the body. According to Eastern medicine, problems can develop when energy levels within the body drop, are blocked or become stagnant or toxic, consequently making the body more prone to illness or injury, and less able to recover if problems arise.
Centred around utilising the body's vital energy, Master Oh champions the natural flow of Qi to promote wellbeing and ward off emotional and physical ailments. Renowned for his ability to realign and correct the circulation of energy in the human body, Master Oh is highly regarded as the Master of Qi.
From rejuvenating energy treatments to bespoke consultations, Master Oh is commended around the world for his ability to read emotional, mental and physical patterns as well as for the insight he provides on ways in which individuals can unlock the key to happiness.
Master Oh explains, "We live in a world where we are each faced with different challenges and as a result we are affected by so much suffering and pain because we are disconnected from our original nature. This disconnection is experienced by not only individuals but also families and communities which ultimately creates negative energy within the world.
"However, when we learn to harness the power of Qi, our minds become clear, bright and beautiful. We have more compassion, devotion, become selfless, and most importantly understand the true purpose of our lives – who we are and how we should live. Now is the time to go beyond religion, philosophy, race or conditioning. We need to remove everything which is creating separation and recreate harmony."
www.masteroh.com