FUN FOR ALL THE FAMILY WITH THIS INCREDIBLE GAME OF THROW AND CATCH
Hours of FUN to be had with FunSLINGER!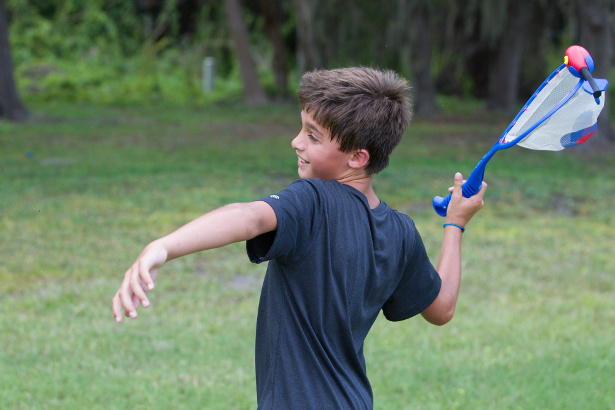 FACEBOOK | TWITTER | INSTAGRAM | GOOGLE+ | YOUTUBE | PINTEREST
Fed up of normal throw and catch games? Can't throw the ball far enough? Looking for a new game to play with all the family? Here's where the new FunSLINGER (£19.99 from JML Direct) comes in!
FunSLINGER is the throw and catch game that allows you to throw the specially designed soft foam covered 'Whissile' over unbelievably long distances, much further that you could achieve by just throwing a ball by hand. Perfect for children, teenagers and adults alike, play FunSLINGER in a rally or introduce some healthy competition to family get togethers.
Each of the netted rackets has a cradle built onto the upper edge that you load the 'Whissile' into and then, with just a flick of the wrist, you can send it whistling through the air as far as you like, with amazing accuracy. Who will be able to throw it the furthest, Mum or Dad?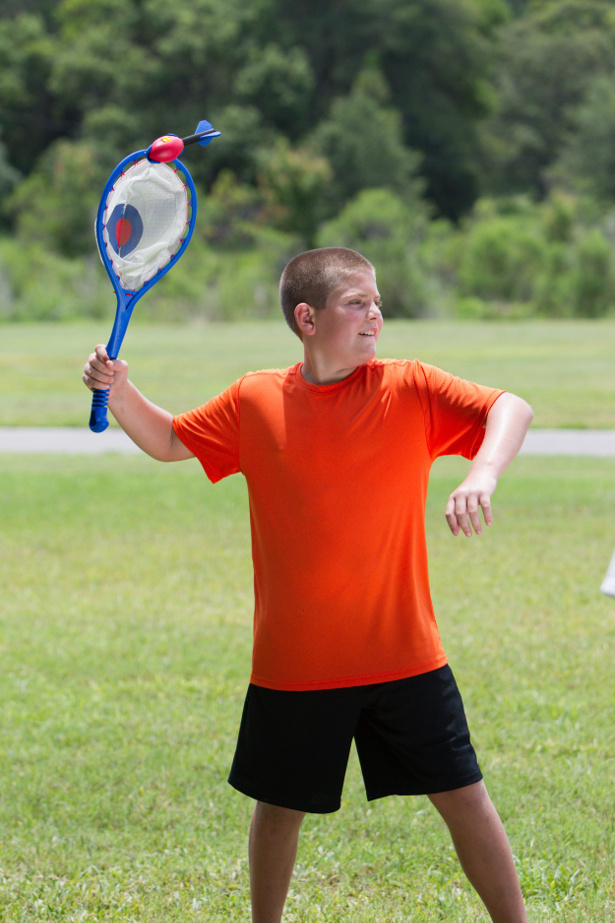 Catching is so easy too, thanks to the netting that grabs the Whissile from mid-air – you'll never miss a catch again! You can even hear the Whissile whistling, so that you can play on-the-go safely. If you prefer outdoor fun to video games and mobile phones that keep the children stuck inside all summer, then FunSLINGER is what you need!
Soaring over 60ft high and 200ft long, FunSLINGER is fun for all the family, great for anyone from age of 8 right up to the big kids and adults! If you're looking for a different, exciting game for everyone to get involved in this summer, look no further than FunSLINGER. Any park, field or wide-open area can become the perfect arena for a great game of throw and catch. Playing is so simple and easy, there are no rules to learn so why not make your own? Start having fun with FunSLINGER today!
FunSLINGER is available from www.JMLDirect.com RRP £19.99