Gillette's new SkinGuard Sensitive Razor. Irritation, stinging and redness are commonly encountered by most men at least once in their lives, so gift your dad an irritation free morning routine with this innovative new razor.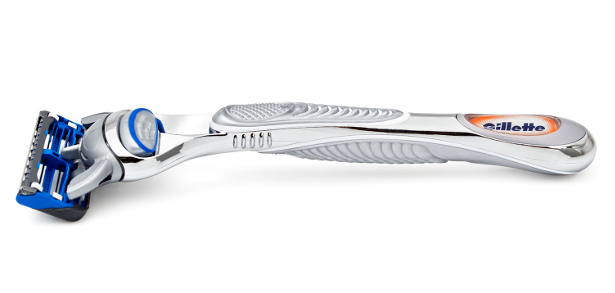 The SkinGuard has a bar positioned between two sets of Gillette's best blades to gently smooth and flatten the skin, taking the pressure off during the shave.
So, you might find that your dad will go red in the face when you borrow his aftershave or pinch his last fiver, but he certainly won't be red after his shave.
The Gillette SkinGuard Sensitive razor is available to buy now from all good retailers nationwide – RRP £8.99.