The Best Cocktails for Autumn and Halloween
Pinkster Gin 'N' Jam
A blood red cocktail oozing with jammy raspberry goodness.
50ml Pinkster
10ml Lemon Juice
Large spoon of Gin Jam
Fill shaker with ice and add ingredients. Serve over crushed ice and garnish with second spoon of jam and raspberries.
Malfy con Arancia Sicilian Sour
A great Halloween cocktail with plenty of zing.
Mix 4 parts Malfy con Arancia with 1 part fresh lime juice. Add 1 dash of simple syrup, 1 dash of angostura bitters and 2 dashes of orange bitters. Serve over ice in a tumbler and garnish with a strip of (Sicilian) orange.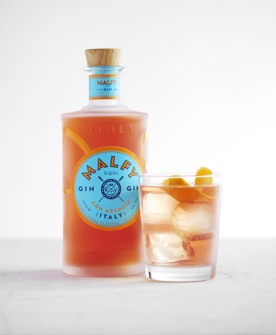 Jawbox Gin Aviation
Created by Greg Buda of The Dead Rabbit Grocery & Grog and Blacktail cocktail bars New York City.
A ghoulishly blue cocktail for a grown-up's Halloween
50ml Jawbox Gin
20ml Lemon Juice

15ml Marchino Liqueur
7.5ml Creme de Violette
Fill a shaker with ice and add all ingredients. Shake and fine strain into a chilled coupette glass. Garnish with a marchino cherry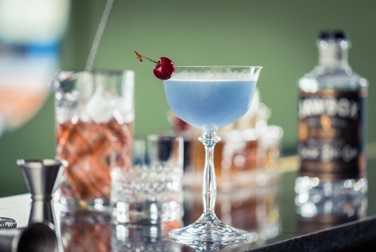 Bloody Cow
Black Cow vodka, tomato juice and sherry makes for a devilishly good twist on a bloody mary.
Double shot of Black Cow
Single shot Sweet Sherry
Top up with tomato juice
Good splash Lea Perrins
Good splash Tobasco
Dash Celery Salt
Black Pepper
Lemon juice
Served over ice
Glen Moray Lion Heart
With figs ripe and ready in early Autumn it's great time to enjoy this fruit in a seasonal cocktail.
50ml Glen Moray Port Cask Finish
20ml primitive Italian wine
10ml Amarena cherry syrup
1 dash Prosecco
Fresh fig slices
Pour 50ml Glen Moray Cask Finish over a rocks glass filled with ice. Add 20ml primitive Italian wine, 10ml Amarena cherry syrup, and top with a dash of Prosecco before stirring. Garnish with thin slices of fresh fig.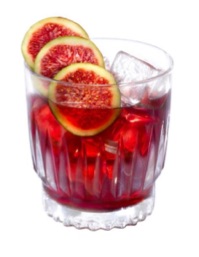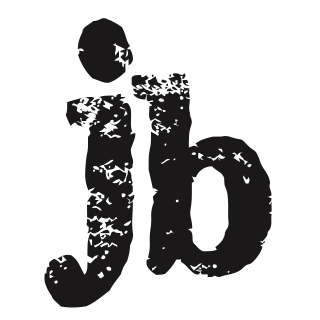 jewellerybox is an online jewellery retailer with a collection of Halloween goodies! >> www.jewellerybox.co.uk
FACEBOOK | TWITTER | PINTEREST | INSTAGRAM
"Jewellerybox is an online jewellery retailer based in South London, and we're on a mission to show the world you can buy real jewellery at costume jewellery prices. We pride ourselves on our range, with over 10,000 unique pieces of sterling silver & 9ct gold jewellery for you to choose from. We're passionate about the designs we offer and think buying jewellery should be affordable, easy, fast and above all fun."
They have a curated collection of Halloween jewellery on their site The cheapest item in the range is £5.55, with the most expensive still only being £8.95 – bargain right?! And all of these items are sterling silver.
You can view their Halloween collection here: https://www.jewellerybox.co.uk/keywordSearch?SEARCH_CATEGORY_ID=JEWELLERY_SEARCH&keyword=halloween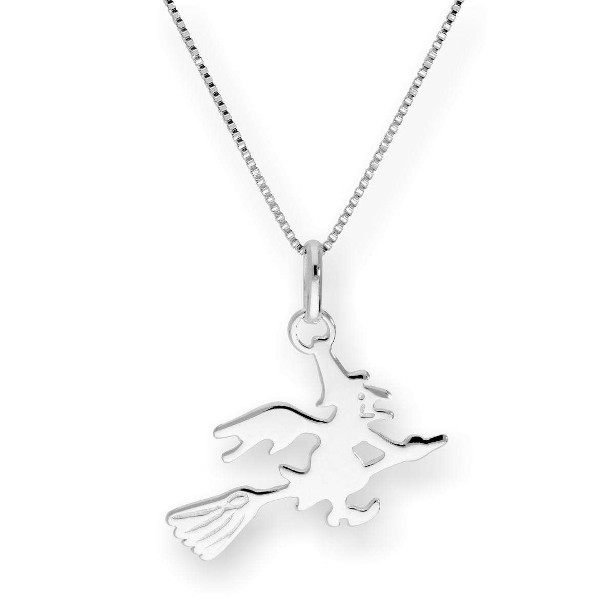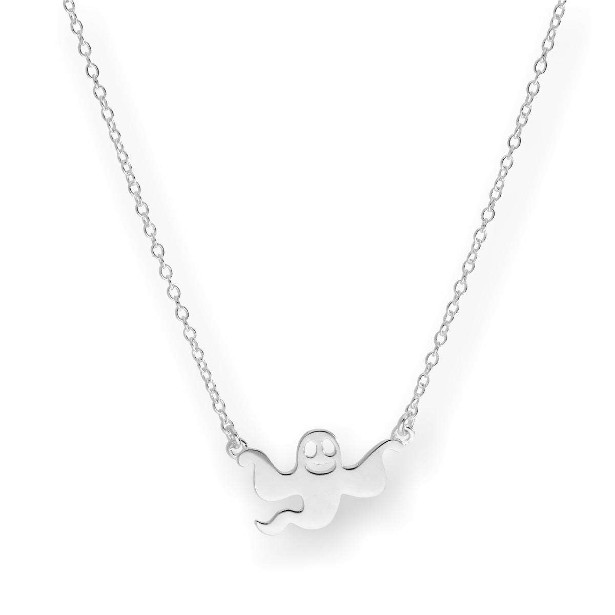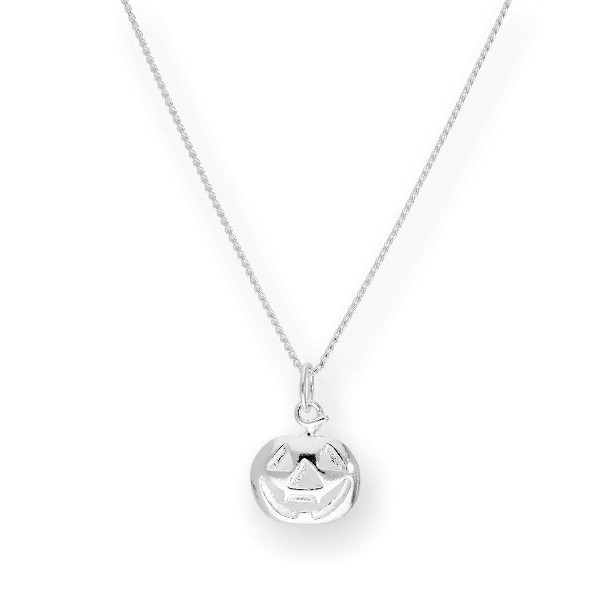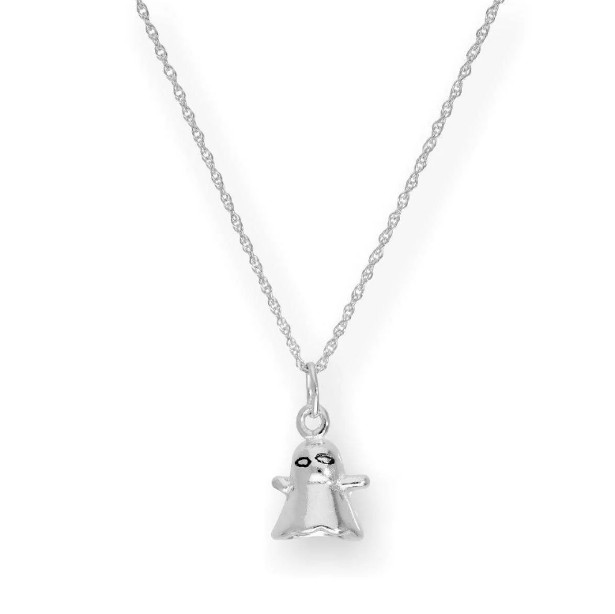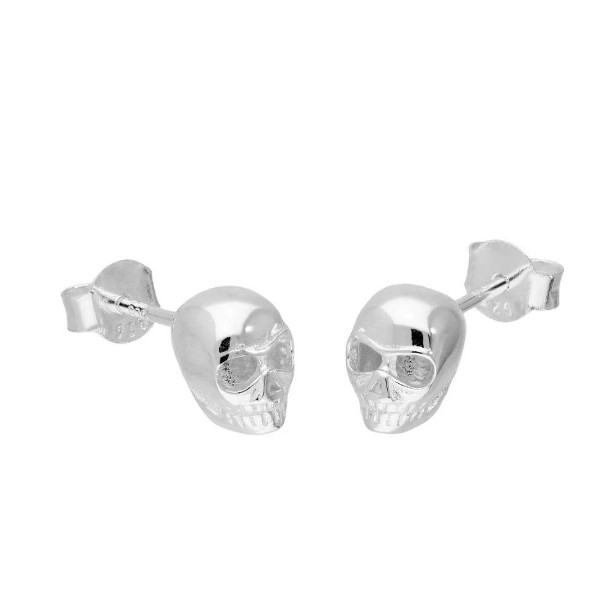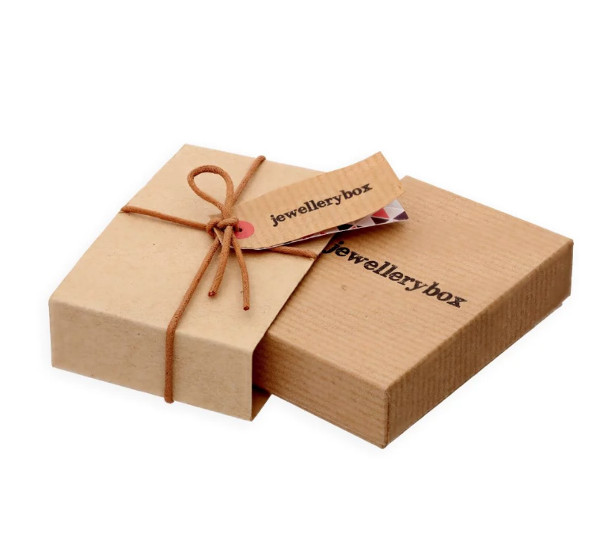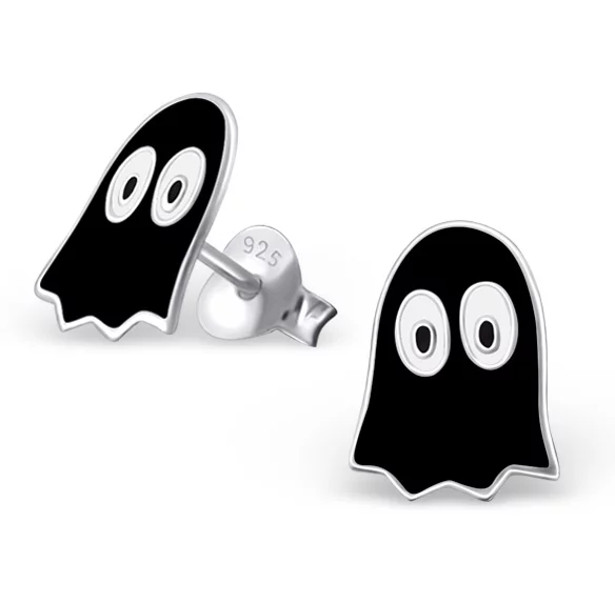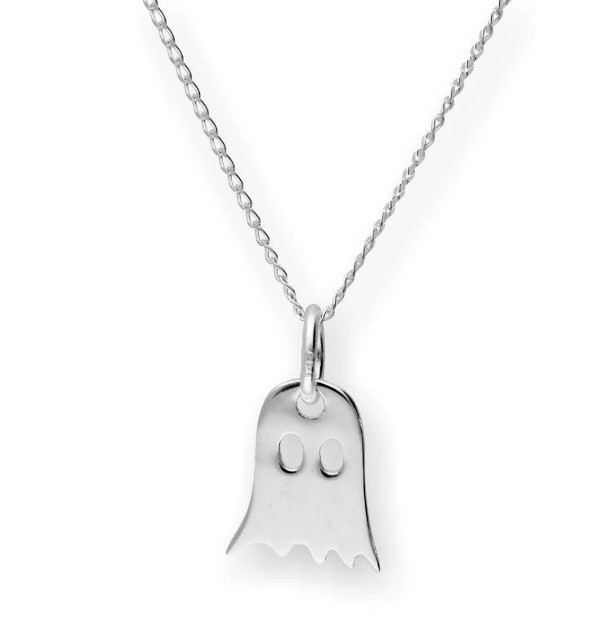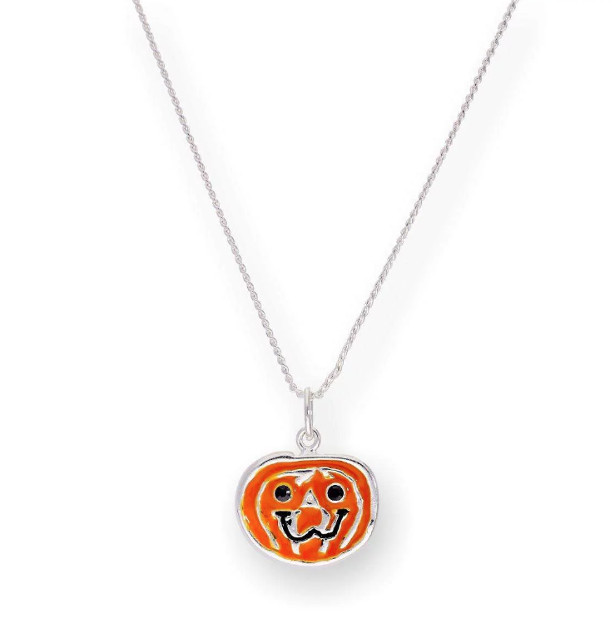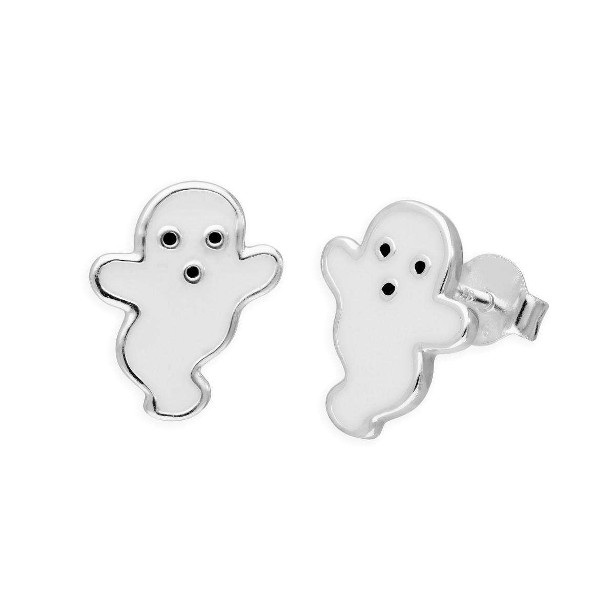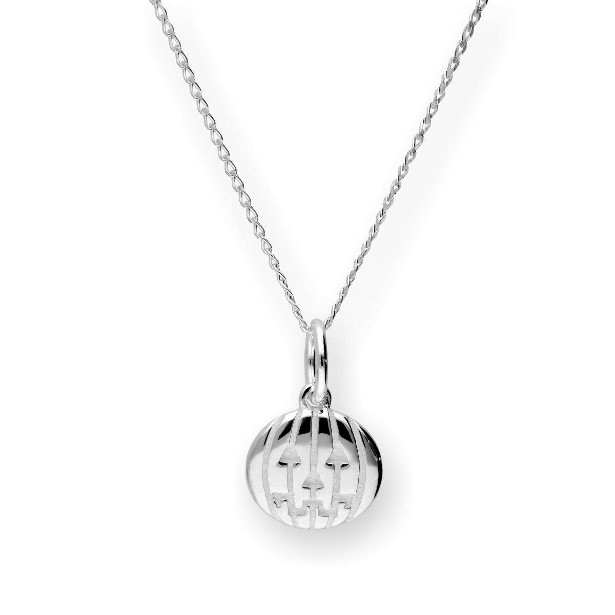 What's That Smell? is the hilarious new game from WowWee where taking a whiff makes you a winner. Tipped to be one of the the hottest games of the year and already a YouTube favorite, What's That Smell? is the new the scratch & sniff party game that stinks!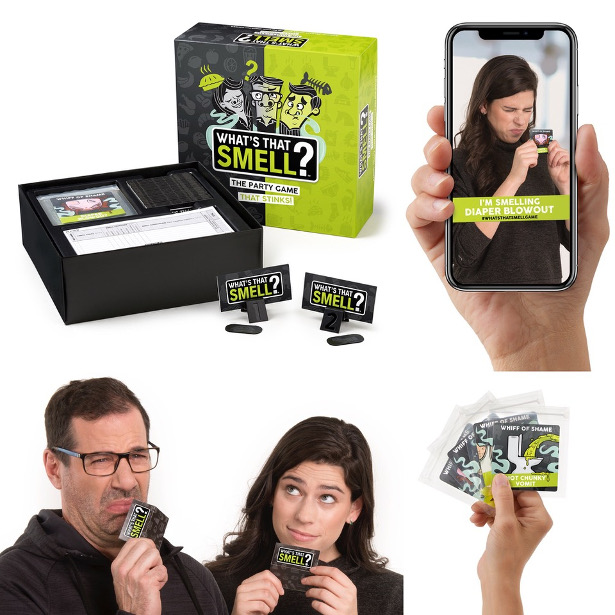 INSTAGRAM | FACEBOOK | YOUTUBE
What's That Smell (TM)

What's that Smell is the first ever hilarious fragrant-guessing party game that opens up to a world of interesting whiffs. Guess the scents correctly to win or suffer the stinky consequences.
What's That Smell?™ is the hilariously fragrant party game that grabs you by the nostrils. The new game makes WowWee an official player in the 14+ games market – and they're not holding back. With over 50 smells from nice to downright nasty, What's That Smell? is a breath of fresh and not-so-fresh air in the party game category!
In typical WowWee fashion, the brand is using innovation and scent technology to leave its mark on game night. This new "scent-sational" party game is designed to put your sense of smell to the test against friends and family, roommates and work besties – challenging those brave enough to correctly guess scents ranging from roses to rotting garbage…and worse. The winner (aka "Nose-it-All") gets to pick a player of their choice to suffer the Whiff of Shame: three big whiffs of one of the four outrageously pungent Stank Cards: Extra Old Toe Cheese, Diaper Blowout, Hot Chunky Vomit, and Smothered in B.O.
"WowWee has always been recognised for its technical innovation that has truly revolutionized the entertainment space," said Dominique Fleurant, Brand Manager at WowWee. "This expansion has been a long time coming for us, and we're excited to enter this new world of games with an edgy and engaging experience that will truly knock players' (smelly) socks off – pun intended!"
For added fun, players can download the free iOS/Android What's That Smell? companion app to track the number of players and sniffing time, earn extra bonus points by comparing guesses with other people who played the game, and record the priceless Whiff Of Shame. The app also provides Stank Card filters and a "don't-miss-a-revolting-second" slow-mo effect to help capture every second of the memorable reactions.
Available in the UK now, What's That Smell? includes 48 Mystery Whiff Cards, four Stank Cards and scent-barrier bags, six cardholders, a sheet of Whiff Strips, scorepad and instructions for 2-6 players ages 14+, £24.99rrp.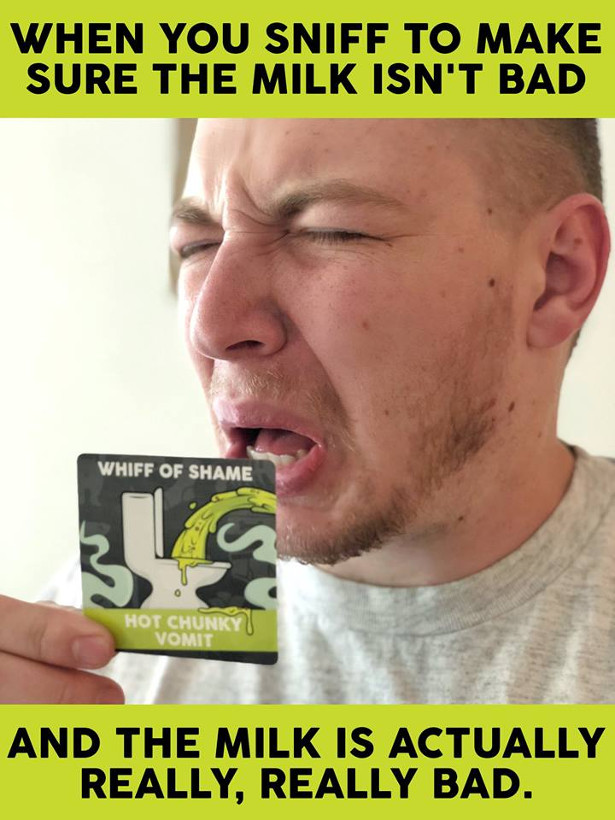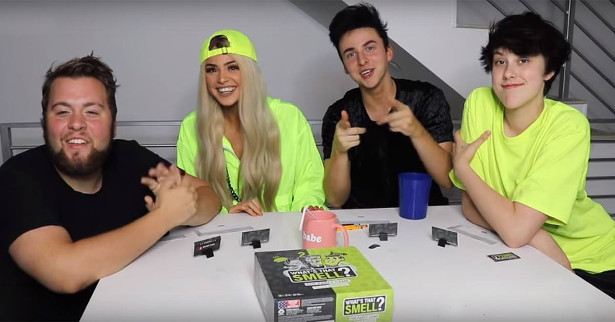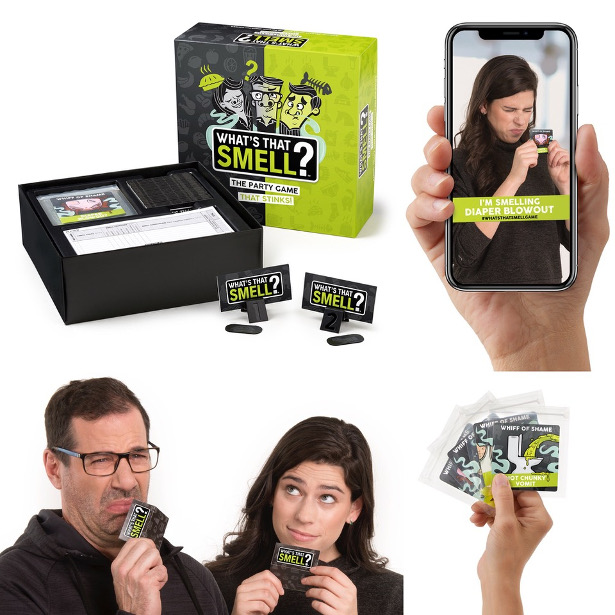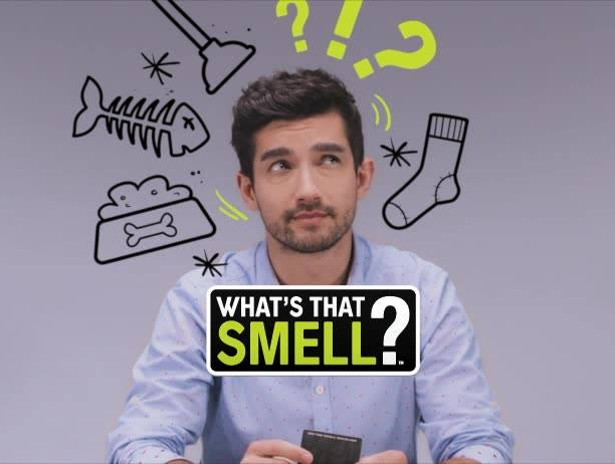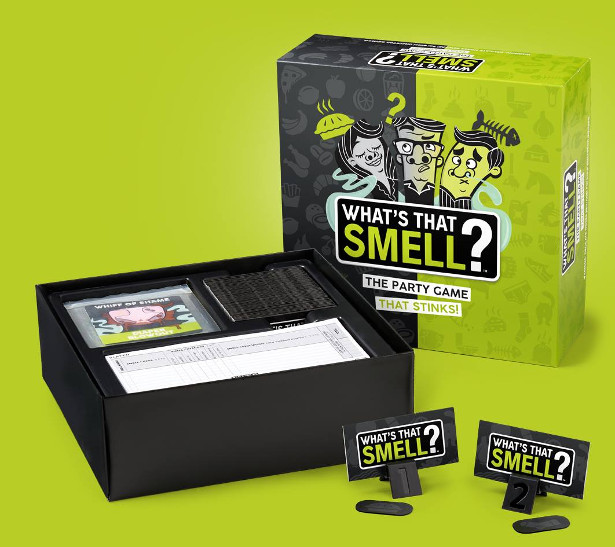 HAPPY HALLOWIENER!
HECK conjures up a wickedly delicious seasonal sausage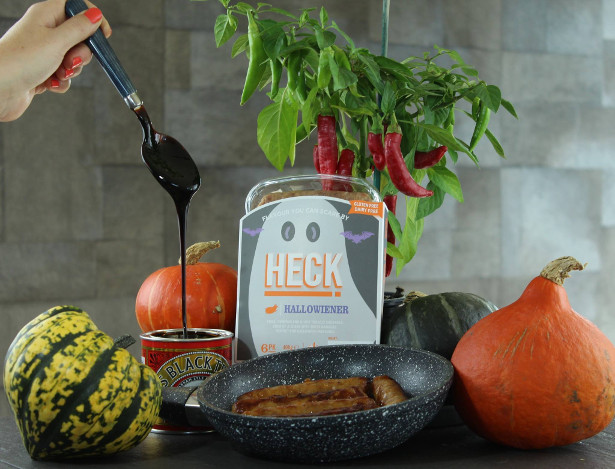 Frighteningly good food is all part and parcel of the perfect Halloween bash and this year the team behind HECK has had its fires burning and cauldrons bubbling to conjure up some spooktacular sausages for feeding a hungry crowd at the party.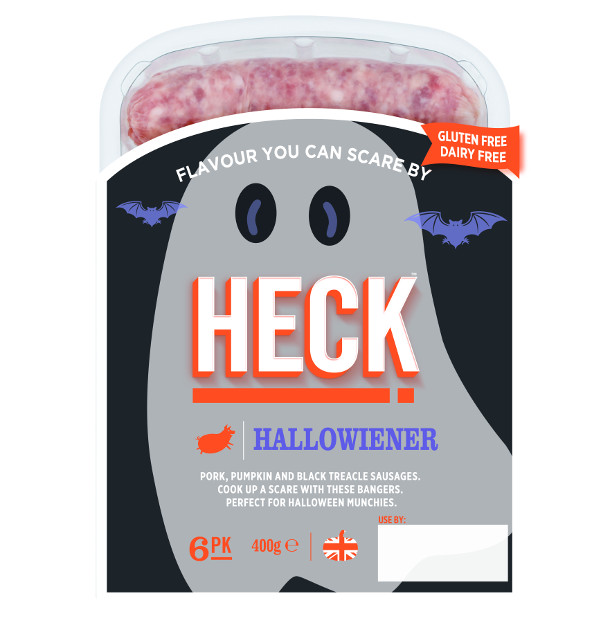 FACEBOOK | TWITTER | YOUTUBE | PINTEREST | INSTAGRAM | GOOGLE+
Packed with flavour you can swear by, and scare by, the HECK Hallowiener is a wickedly sticky and slightly spicy combination of 80% lean British pork shoulder, pumpkin, black treacle and a touch of chilli. Perfect for Halloween munchies like toad in the 'howl' or with 'monster mash' and gravy, the limited edition, gluten-free and dairy-free recipe goes on sale between 10 and 30 October, all wrapped up in a suitably spooky sausage sleeve.
Pop them under the grill, in the oven or on the BBQ, then serve on sticks, in buns or in your favourite fright-night recipes. The HECK Hallowiener will be available exclusively from Sainsbury's stores nationwide at the special promotional price of £2 per 400g pack and from the HECK website for £3 per pack.
👻🦇🎃 Trick or treat? 👻🦇🎃
We're all about the TREAT!
Limited edition pork, pumpkin and black treacle sausages coming soon! #HECKHallowiener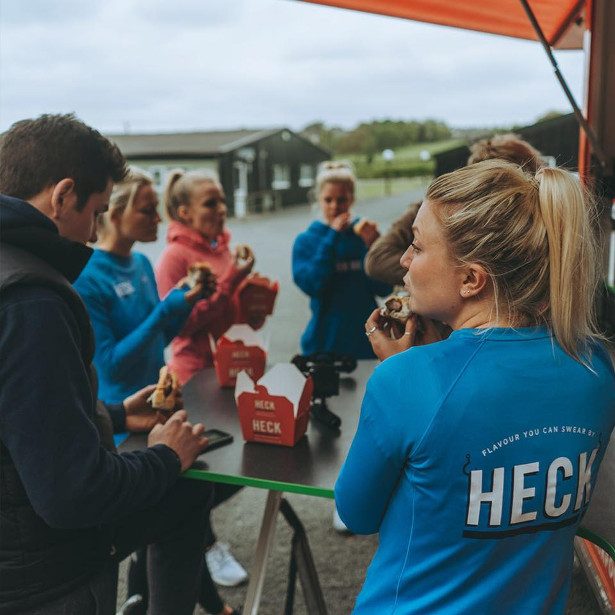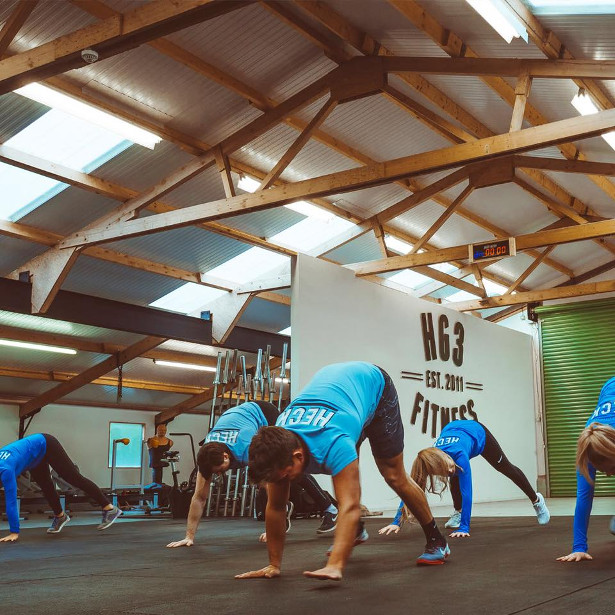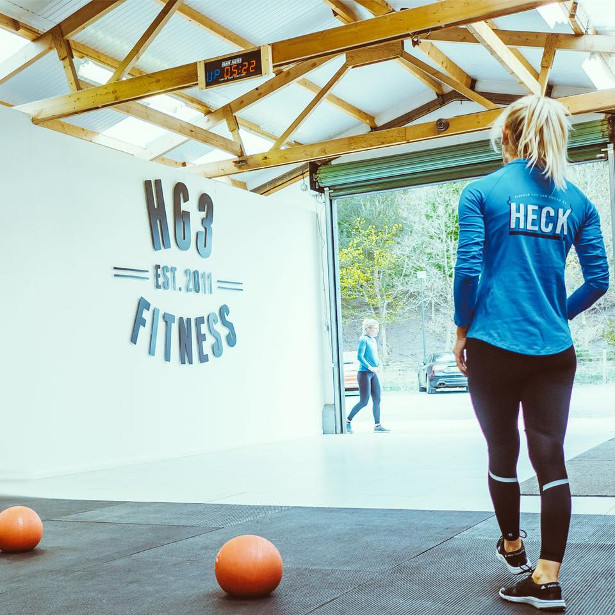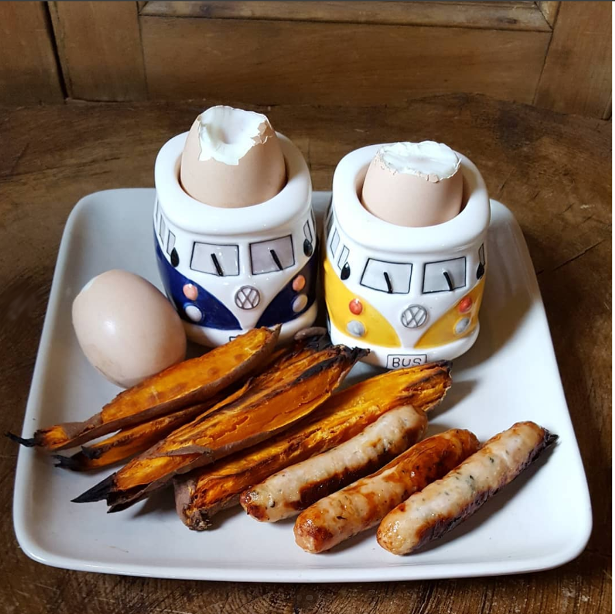 Halloween Props that you place in windows to scare the sh&t out of passing people' These Scary Peepers tap on the window when people walk past using sensors, perfect for pranking!!
On Amazon now >>> http://bit.do/scarypeeper
Scary Peeper Peeping Tom are props that you place in windows to scare the sh&t out of passing people
There are also products that tap on the window whenever someone walks past, based on sensors.
This product was featured on the Jonathan Ross Show last year in the UK and it has been removed from shelves in Canada because it looks so real!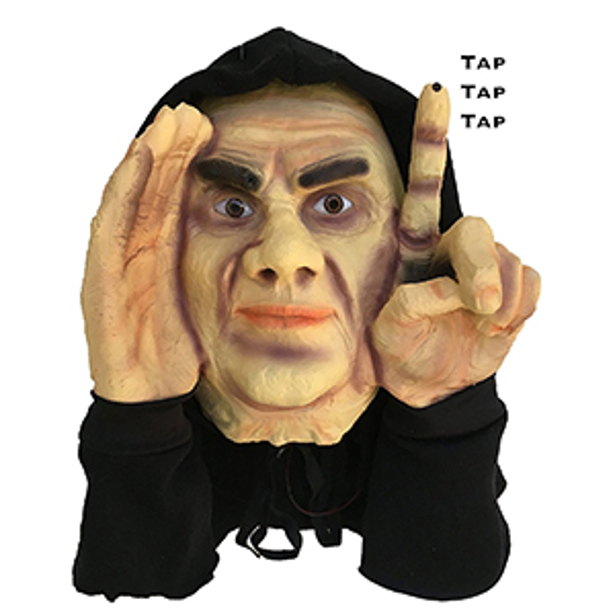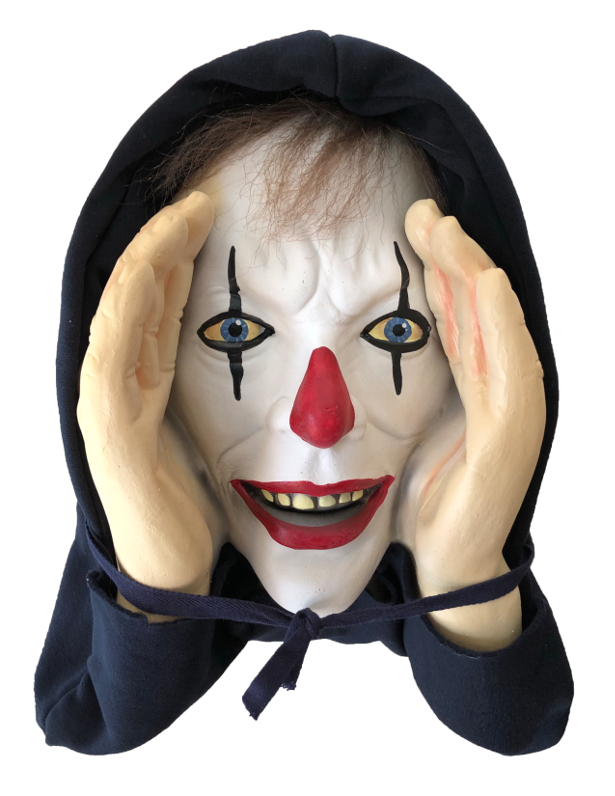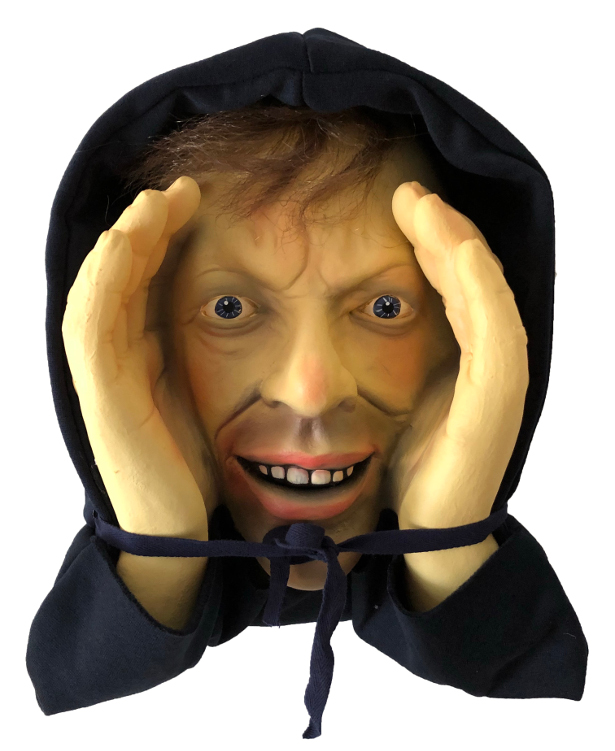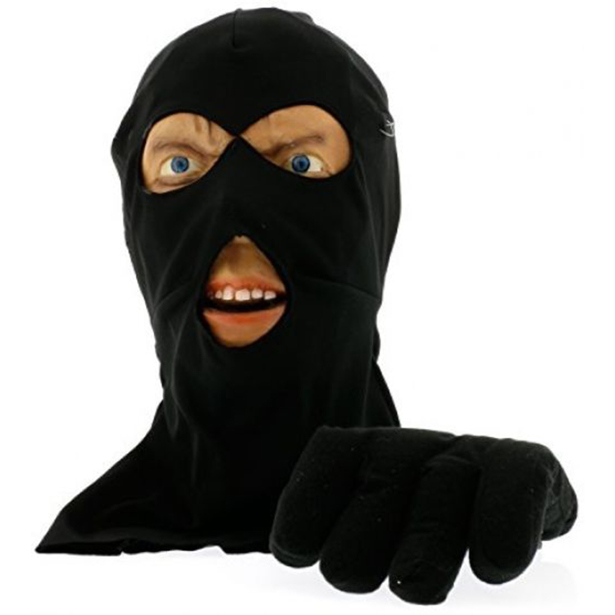 New Recipes from California walnuts – Halloween Party Recipes, Seasonal October Fruit and Veg Recipes
FACEBOOK | TWITTER | INSTAGRAM | PINTEREST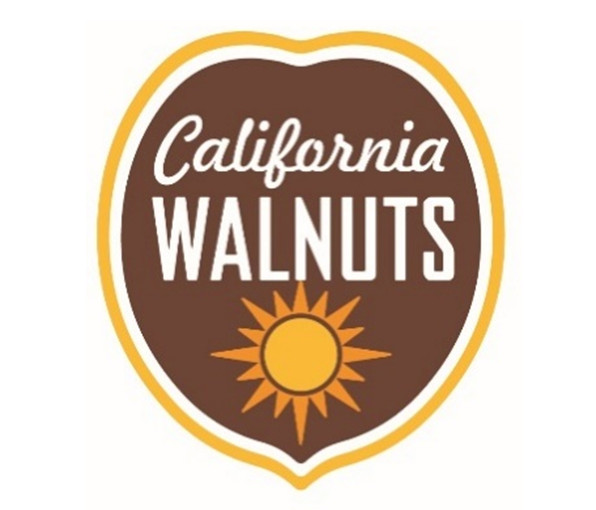 Beetroot, California Walnut and Sour Cream Dip
This nutty, creamy dip is perfect for a healthy snack or light lunch option. Serve with crackers or rye bread and bring the vibrant colours of California to your mealtime.
Preparation time: 20 mins
Serves: 4
You'll need:
60g California walnuts
2 tsp caraway seeds
270g cooked beetroot
Juice of 1 lemon
1 clove garlic
3 tbsp sour cream
2 tbsp fresh dill, roughly chopped
1 small slice of stale bread
Salt and pepper
1 tbsp walnut oil
Method
1. Preheat the oven to 180°C.
2. Place the walnuts onto a baking tray and toast in the oven for 8-12 minutes, or until tinged golden brown and fragrant.
3. Toast the caraway seeds in a dry frying pan for 1-2 minutes until fragrant. Place 1 tsp of the seeds in a pestle and mortar and grind to a powder, setting the rest aside.
4. Roughly chop the beetroot and place into a food processor along with the lemon juice, garlic, walnuts, sour cream and ground caraway seeds.
5. Tear the bread into chunks and add to the processor, then blitz until smooth. Season with salt and pepper to taste.
6. Spoon into a bowl and sprinkle with the remaining caraway seeds and chopped dill. Drizzle over the walnut oil to finish.
7. Serve with crudité and rye crackers or toasted dark rye bread.
California Walnut and Pumpkin Cream Cheese Tart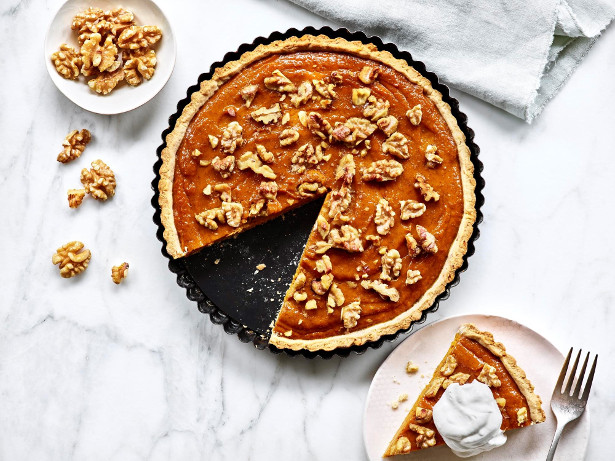 This California walnut and pumpkin tart combines the delicious creaminess of California walnuts with their crunchy bite too. Serve with a dollop of whipped cream for a truly luxurious Halloween dessert!
Preparation time: 90 mins
Serves: 12
You'll need:
For the tart crust:
150g plain flour
50g California walnuts, finely chopped
35g icing sugar
80g salted butter, softened (plus extra for greasing the tin)
1 large egg
For the filling:
425g canned pumpkin
115g low-fat cream cheese, softened
100g light brown sugar
2 tsp pumpkin pie spice
1 tsp vanilla extract
1 egg
1 egg yolk
75g California walnuts, coarsely chopped
Method
1. Preheat the oven to 180°C. Lightly grease a 9-inch round tin with a loose base with butter.
2. In a large bowl, beat together the flour, California walnuts and icing sugar. Stir in the butter and the egg and mix well until the mixture becomes a soft dough. Gather the dough into a ball, wrap tightly in cling film and leave in the fridge for at least an hour (or until the dough is easy to handle.)
3. Place the pastry dough onto a lightly floured board and roll out into an 11-inch circle. Press onto the bottom and sides of the tin and poke the pastry with a fork. Bake for 20 minutes.
4. While the crust is baking, whisk together the pumpkin and cream cheese in a bowl until smooth. Add the light brown sugar, pumpkin pie spice, vanilla extract, the egg and the egg yolk, and beat until just combined.
5. Pour the mixture into the baked crust and top with California walnuts. Bake for 40 minutes or until the filling is set when the tin is gently tapped.
6. Remove from the oven and let cool. Cover and refrigerate until ready to serve.
7. When ready to serve, top each slice with a dollop of whipped cream.
Fig, Orange, Cranberry and California Walnut Raw Flapjacks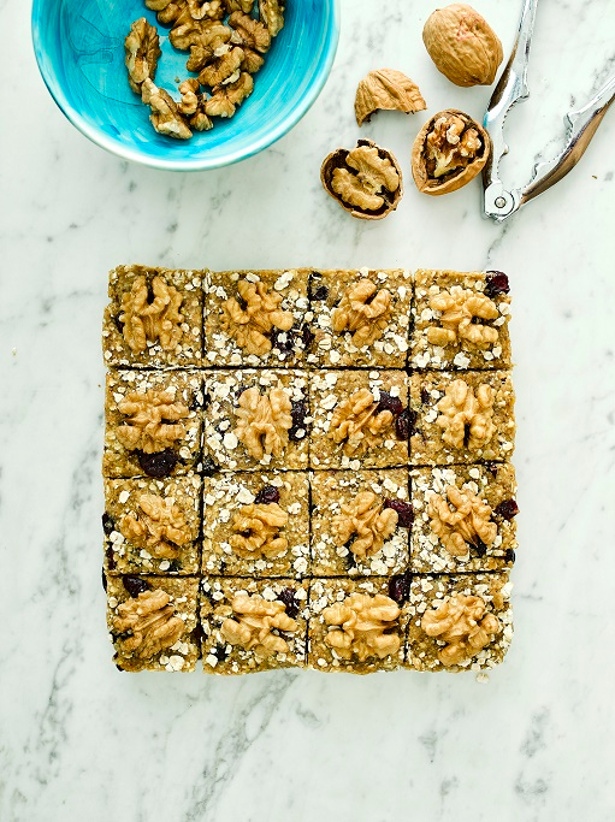 These no-bake flapjacks combine the flavours of California walnuts, figs, orange and cranberry for a mouthwatering snack or dessert – perfect for lunchboxes, picnics and elevenses.
Preparation: 1 hour 30 mins
Serves: 16
You'll need:
100g dried figs
120g California walnuts, plus 16 whole walnuts to garnish
150g oats
Zest of 1 orange
50g flaxseed
100g medjool dates
40ml maple syrup
60ml melted coconut oil
60g dried cranberries
Method
1. Grease a small, square, deep sided baking tray with a little coconut oil and line with baking parchment.
2. Place the figs in a small bowl, pour over enough hot water to cover them and leave to soak for 20 minutes, then drain.
3. Meanwhile, place the 120g of walnuts and half the oats into a food processor and blitz until they are the texture of course sand.
4. Add the orange zest, flaxseed, medjool dates, maple syrup, coconut oil and drained soaked figs to the food processor. Process until the mixture comes together into one lump.
5. Tip the mixture into a mixing bowl and add in the remaining oats and cranberries, kneading them in with your hands.
6. Tip the mixture into your prepared tray and smooth down with the back of a spoon, pushing the mixture into the corners.
7. Place into the fridge to set for around 1 hour, or until firm to the touch.
8. Cut into 16 squares using a sharp knife and place a walnut on top of each square to serve.
Flourless California Walnut Cake with Poached Pears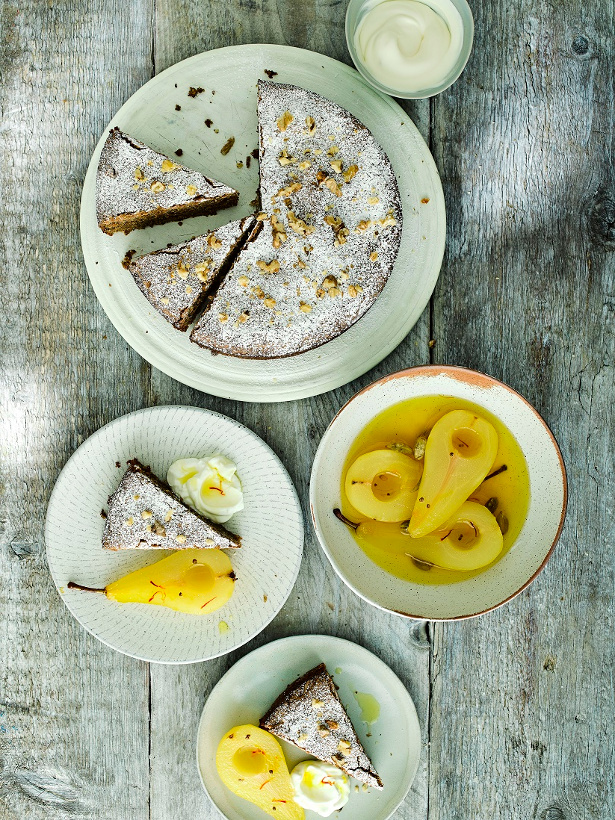 This flourless, gluten free cake perfectly showcases the flavour of California walnuts – serve with poached pears and crème fraiche for a show stopping dessert or tea time treat.
Preparation time: 1 hour
Serves: 8
You'll need:
For the cake:
Butter for greasing
350g California walnuts
Zest of 1 lemon
4 eggs
225g golden caster sugar
1 tbsp icing sugar
For the poached pears:
4 ripe conference pears
8 cardamom pods
Pinch of saffron
Juice of 1 lemon
150g caster sugar
250ml water
Greek yogurt or crème fraiche to serve
Method
1. Preheat the oven to 180°C, grease and line the base of a 9-inch cake tin with a circle of baking parchment.
2. Place the walnuts into a food processor and blitz until you have a flour like consistency.
3. Separate the eggs into 2 mixing bowls.
4. Whisk the egg yolks, lemon zest and caster sugar with an electric hand whisk until pale and creamy, then whisk the egg white to stiff peaks.
5. Mix the blended walnuts into the egg yolks, then fold in the egg whites.
6. Spoon the cake mixture into your prepared cake tin, place on the middle shelve of the oven, and bake for 35-40 minutes (or until cooked in the centre and risen).
7. Meanwhile, peel the pears and cut in half, scooping out the core with a melon baller or teaspoon, and bruise the cardamom pods.
8. Add the peeled pears, saffron, cardamom pods, lemon juice, caster sugar and water to a medium sized saucepan over a low heat and poach the pears for 15-20 minutes, or until soft and infused.
9. Slice the cake into 8, and serve each slice with a poached pear on the side and a blob of Greek yogurt or crème fraiche.
Spooky Walnut Energy Bite Bats

Preparation time: 45 min
Serves: 12
You'll need:
For the energy bites:
100g California walnut halves
100g raisins
100g dark chocolate chips
100g quick-cooking oats
¼ tsp salt
For the bat wings and eyes:
300g dark chocolate, broken into pieces
24 California walnut halves (2 per bat)
24 white chocolate chips (2 per bat)
1 small tube black decorating gel
Preparation:
1. For the energy bites, line a baking tray with parchment or baking paper.
2. In a food processor, combine the raisins, oats, dark chocolate chips, salt and 100g of walnut halves. Pulse until the mixture forms into a thick, but still chunky, paste (1-2 minutes), turning off the food processor and scraping down the sides as needed.
3. Using your hands, roll the mixture into 15g (around tablespoon-sized) balls. Refrigerate for at least 30 minutes.
4. For the bat wings and eyes, line another baking tray with parchment or baking paper.
5. Gently melt the dark chocolate in a microwave, or in a bowl over simmering water. With a fork, dip each walnut piece into the melted dark chocolate, covering it completely with chocolate. Tap the fork on the side to remove excess chocolate, and place the walnut pieces on the prepared baking tray. Repeat until all wings are coated. Refrigerate for 30 minutes.
6. Gently push a chocolate walnut piece into the left and right side of each bat bite to make the wings.
7. Push two white chocolate chips onto the bat's front side to make the eyes. Using your hands, roll the mixture into 15g (around tablespoon-sized) balls. Refrigerate for at least 30 minutes.
8. Serve, or refrigerate until just before serving.
YELLIES
(Ages 5 years & up/Available October 2018)
www.yellies.hasbro.com/en-gb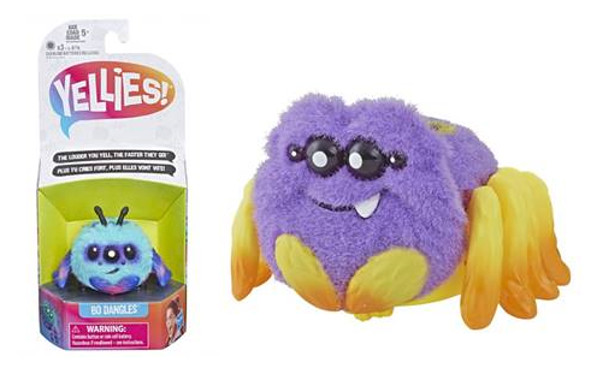 FACEBOOK | TWITTER | INSTAGRAM
Get ready to yell for YELLIES! The cutest, fuzziest pets that respond to your voice! These spider pets are sound-activated and respond to talking, yelling, clapping, singing, and even music. The louder you yell, the faster they go! Kids will love to discover all the fun surprises that YELLIES! have in store for them. Watch their eyes light up and legs move as they respond to your voice. Talk softly to your YELLIES! and they will move slowly or yell louder and get them scurrying faster across the room! Each character has a personality and unique look that kids will love to collect! Play with more than one YELLIES! spider pet at a time to see them scurry around together.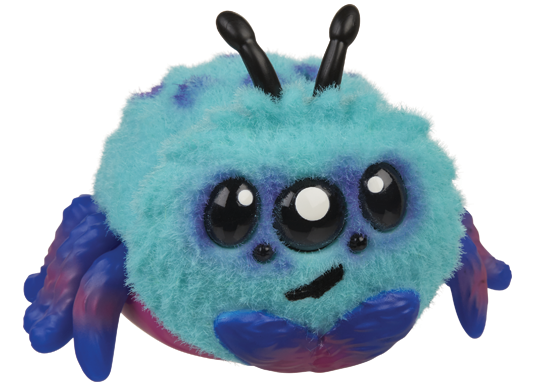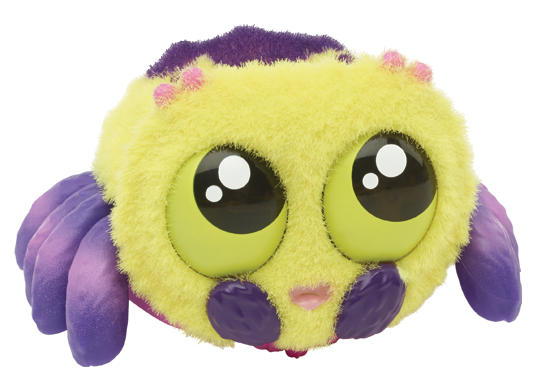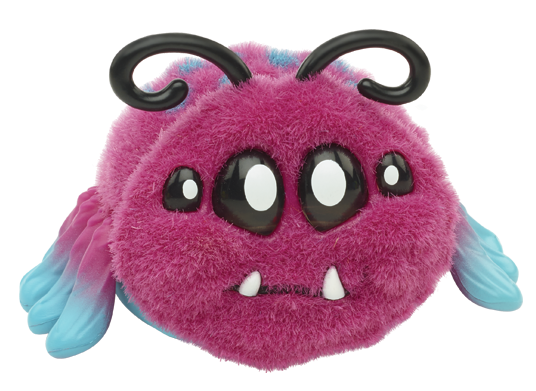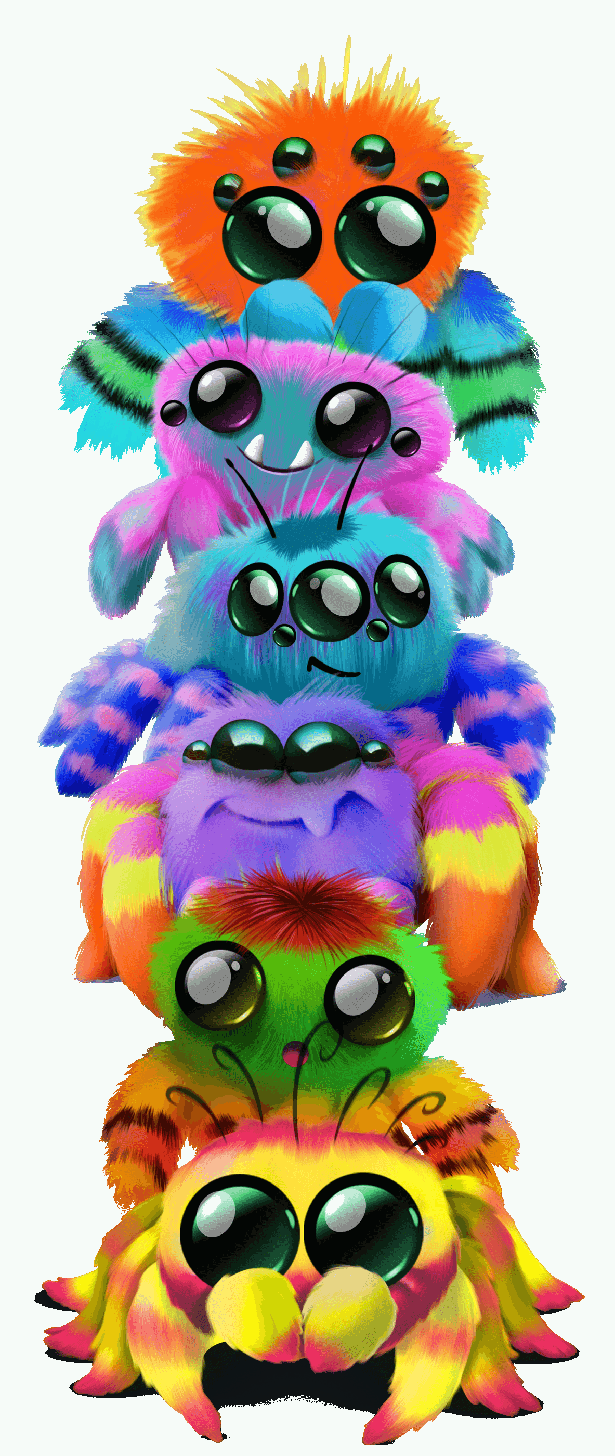 Make Memories This Half Term with Park Plaza® Hotels & Resorts
Spoil little VIPs with free meals, gift bags, vouchers and activities

FACEBOOK | TWITTER | INSTAGRAM
Make London your kids' playground this October, as Park Plaza® Hotels & Resorts' Family Getaway Package has everything you need to make this half term one to remember.
One of the finest deals of its kind, the brand's Family Getaway Package allows up to 15% off the Best Flexible Rate Accommodation for two adults and two children* in a Studio Room, Junior Suite, Family Room or connected Superior Room and comes fully-loaded with a selection of treats that will keep the kids entertained throughout your stay:
Other special treats for their little VIPs include:
Free breakfast, lunch and dinner for children* when parents dine with them
Children's Gift Bag or Backpack including three Park Plaza Children's Vouchers to redeem against selected hotel food & drink
Complimentary kids' in-room movies and free Wi-Fi for the whole family
With hotels close to top London locations including the South Bank and Buckingham Palace, put yourself in a prime position to explore all that the capital has to offer. Based only a stone's throw from attractions such as the London Eye, SEA LIFE and the Houses of Parliament, your exciting city break with the kids will make their half term unforgettable.
Families can also make the most of the indoor swimming pools at Park Plaza Westminster Bridge London, Park Plaza London Riverbank and Park Plaza London Waterloo for more family fun throughout their stay.
Example Lead In:
£267.75 per family of four*** based on one night's accommodation in a Studio Room at Park Plaza London Waterloo. Valid for arrival on 24th October 2018.
For terms and conditions and to see participating hotels, please see:
www.parkplaza.com/family-holidays

Green's launches two spook-tacular mixes – Halloween Cakes and Halloween Cookies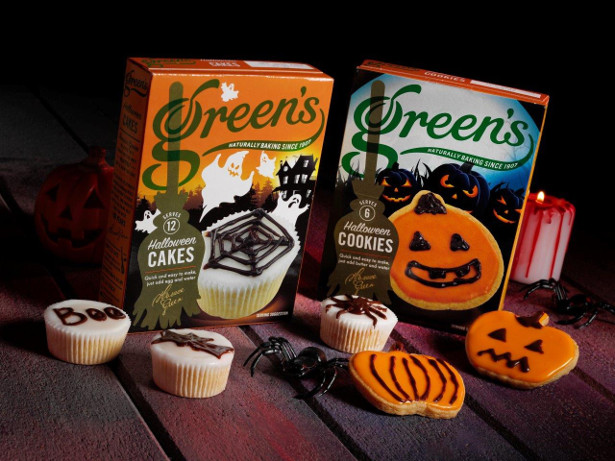 FACEBOOK | TWITTER | INSTAGRAM
With Halloween approaching, Green's is relaunching two popular baking mixes. The new Halloween Cakes and Halloween Cookies mixes offer both experienced and would-be bakers all the tools required to make a range of spook-tacular treats in a matter of minutes.
The mixes are versatile products that are fun and easy to bake; all customers need to do is add butter and water to the cookie mix and an egg and water to create the cupcakes. A chocolate sauce pen, which is included, can then be used to decorate the Halloween treats, allowing bakers to let their imaginations run wild. From creepy spider webs to bat silhouettes, each pumpkin-shaped cookie and ghostly cupcake can be decorated differently using the chocolate sauce.
It can also provide the ideal solution to home bakers who are put off by the amount of mess created when baking. With Green's mixes, there is no fuss as each and every ingredient is measured and ready-mixed in one easy-to-use pack.
Green's spokesperson, Rob Allardyce said: "We are delighted to be launching our new Halloween Cakes and Halloween Cookies mixes. We have tested and tasted a variety of ingredients and believe that our newly launched products are sure to satisfy the UK's cake and cookie lovers. Our versatile mixes provide the tools required for our customers to bake the most frighteningly spectacular Halloween treats in their own home."
To celebrate the launch of the new products, Green's is running a competition on its social media channels, in search for the UK's best baking talents. Home bakers across the country will be asked to submit a photo of their best Halloween bake using the hashtag, #GreensHalloweenBakes. Three lucky entrants will win a ghoulish hamper of Green's goodies, including the new Halloween Cakes and Halloween Cookies mixes. The competition will run from 10am 17th October until midnight on 31st October 2018.
Green's continues to inspire bakers of all ages from around the world to bake divine cakes, scrumptious desserts and savoury delights. Made with care at its facility in Yorkshire, Green's easy-to-use mixes guarantee baking perfection every time and ensure fun for friends and family. Each and every mix has been created from natural ingredients and no artificial colourings.
Green's Halloween Cakes (RRSP £1.49) and Halloween Cookies (RRSP £1.00) mixes are available from NISA, Scotmid Co-operative and convenience stores in October as well as online: www.greenscakes.co.uk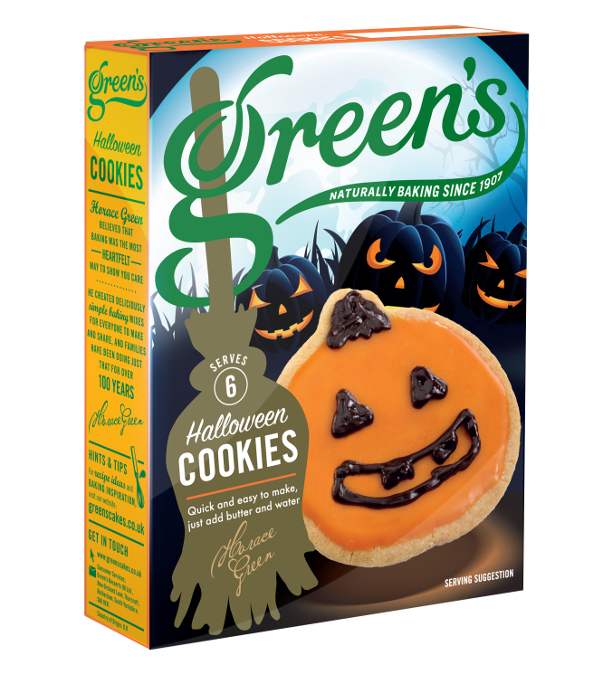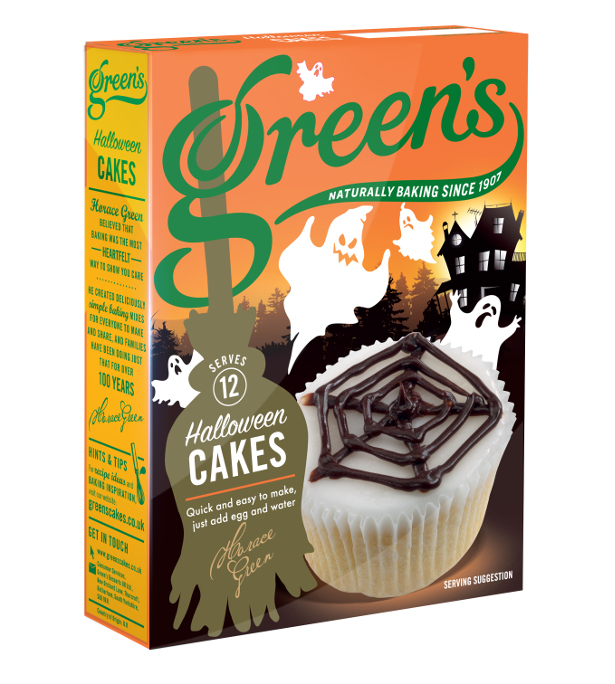 Get your goth on with 60+ recipes from Beetle House restaurant, where "every day is Halloween" and guests indulge in a deadly delicious menu inspired by the works of Tim Burton and all things dark and lovely. If you delight in ghoulish frights and movies like The Nightmare Before Christmas, Beetlejuice, and The Evil Dead; then you'll love the official cookbook of Beetle House, the Halloween-inspired restaurant with locations in New York and Los Angeles. The Nightmare Before Dinner features more than 60 gothically delicious recipes from chef-owner Zach Neil.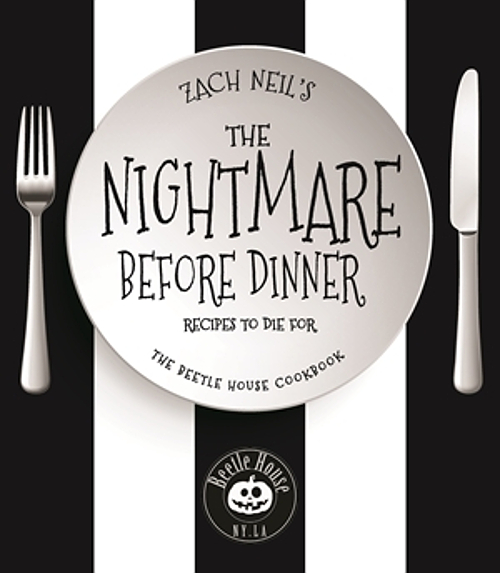 Indulge in the Edward Burger Hands, a juicy burger with a Sriracha cream sauce, stuffed with smoked bacon, fried egg, pepper jack cheese, and avocado. You'll also learn to make an array of spooky craft cocktails, from the Coco Skellington to the Beetle's Juice. Plus if you're vegan or vegetarian, The Nightmare Before Dinner has your spooky side covered, too—it offers a vegan alternative or ingredient swap for each and every recipe in the book! Throw your own goth-themed party! A bonus section provides inspiration for table settings, decorations, and foods to serve at your holiday or screening party. This is the perfect cookbook for the Tim Burton movie buff, Halloween enthusiast, or goth in your life.
By Zach Neil
Published October 2018, Race Point
Hardback, £16.99
Zach Neil is an American entrepreneur, artist, and chef. Zach combined his artistic pursuits with his culinary skills to create the eclectic, Halloween-themed Beetle House restaurants, which have broken media records in the restaurant space.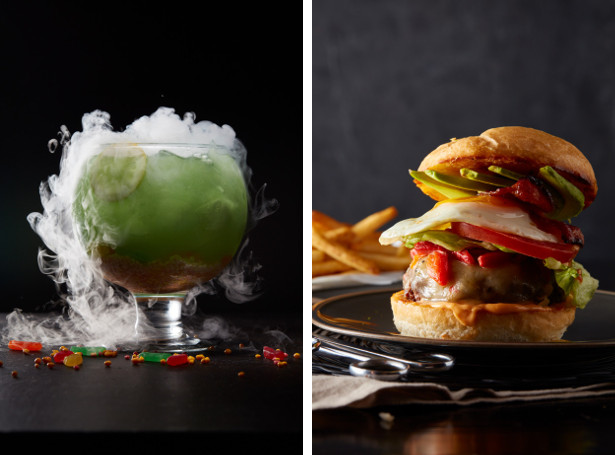 HARIBO BREWS UP PERFECT POTION FOR HALLOWEEN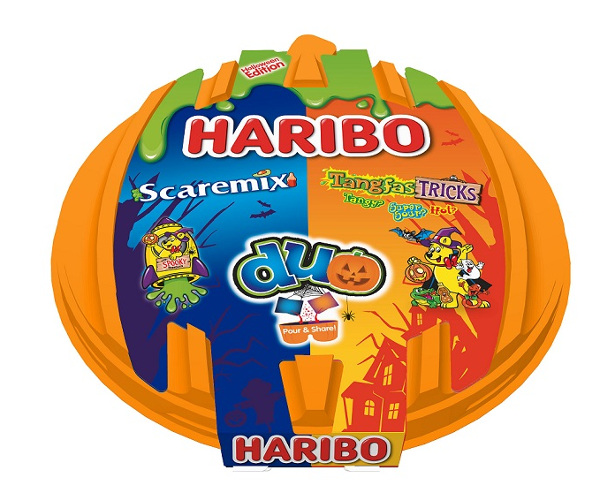 Hubble, bubble, toil and trouble HARIBO has the perfect potion for Halloween with a selection of spooktacular treats for ghastly ghosts and gruesome goblins.
From sharing treats to mini bags for little beasts, there's something for everyone during this fun-filled family occasion.
Delivering a spooky makeover for Starmix is Scaremix and for Tangfastics is TangfasTricks; both treats are themed, fun and ready to get the Halloween party started.
Scaremix combines the iconic pieces found in Starmix with fearsome flavours including toffee apple Eggs and blood orange Bottles.
A further terrifyingly fun twist has seen Tangfastics magically turn into TangfasTricks. Watch out, will you get the trick or is it a treat? Within the tasty, tangy bag you'll also find a mix of scarily sour and spell-bindingly hot pieces!
There's also double trouble in store with HARIBO's duo tub, a pumpkin shaped container featuring these two Halloween editions. Those that dare can enjoy TangfasTricks and the more sensitive souls can try Scaremix, which are both conveniently packaged in this single tub.
Let's not forget the vampish visitors that come knocking at the door. Here HARIBO Trick or Treat is just what you need. Containing bat, broomstick, frog and spider shaped pieces, these themed gums and jellies have been brewed up in two multipacks, containing 11 or 35 mini bags – perfect, pre-portioned and petrifying!
For more details about the HARIBO Halloween range, please visit www.haribo.co.uk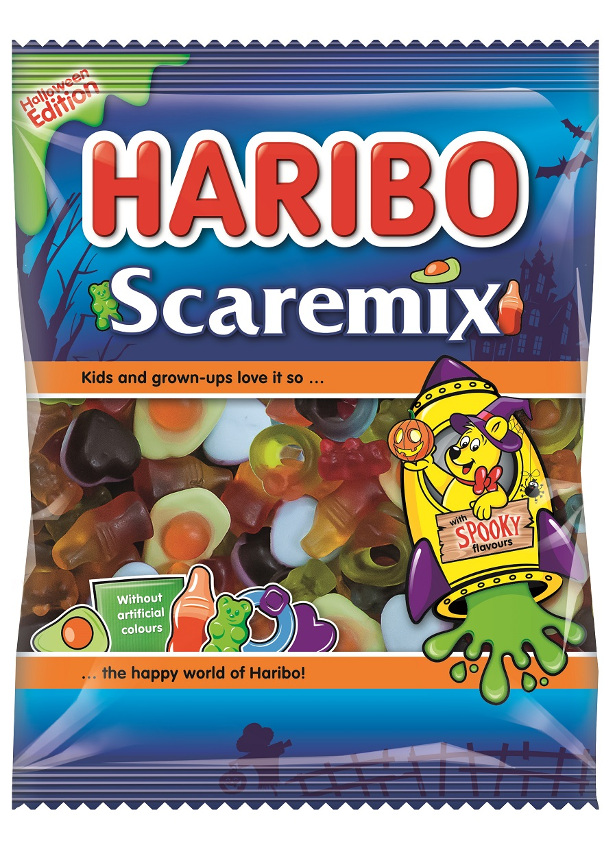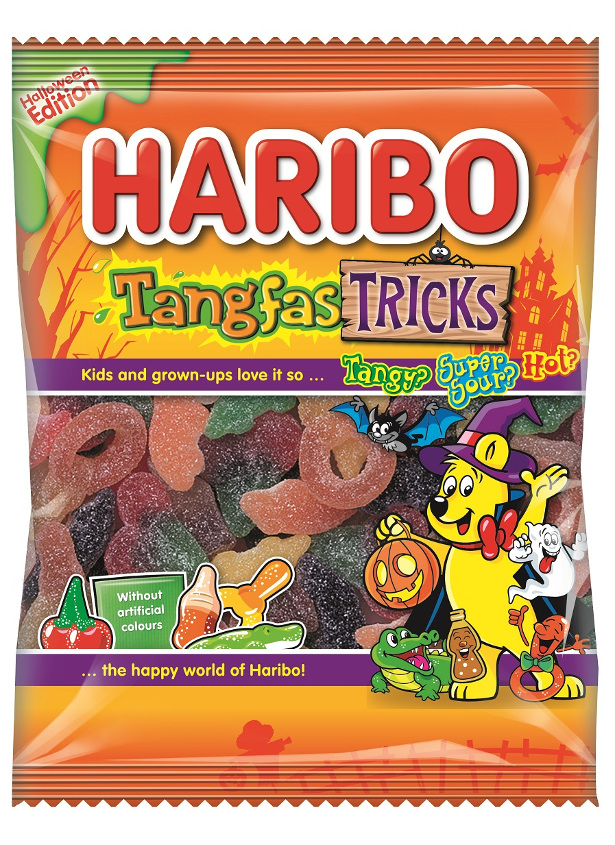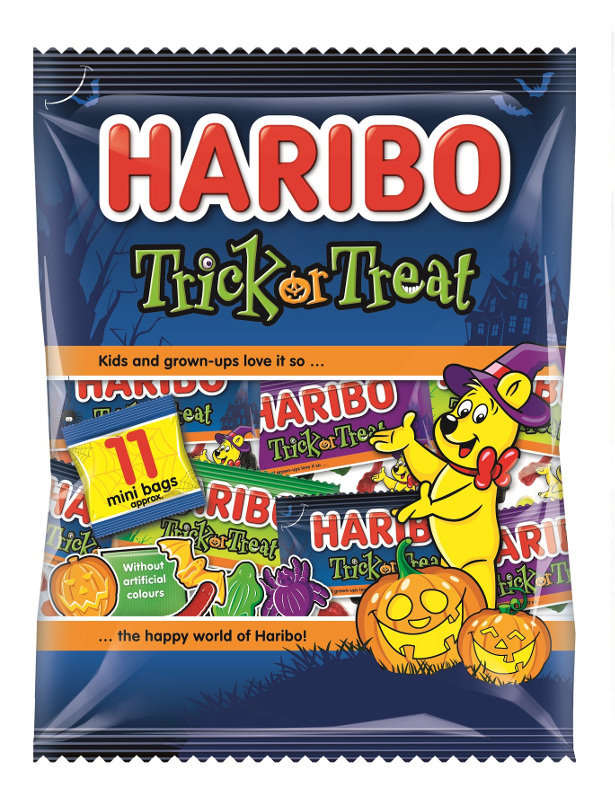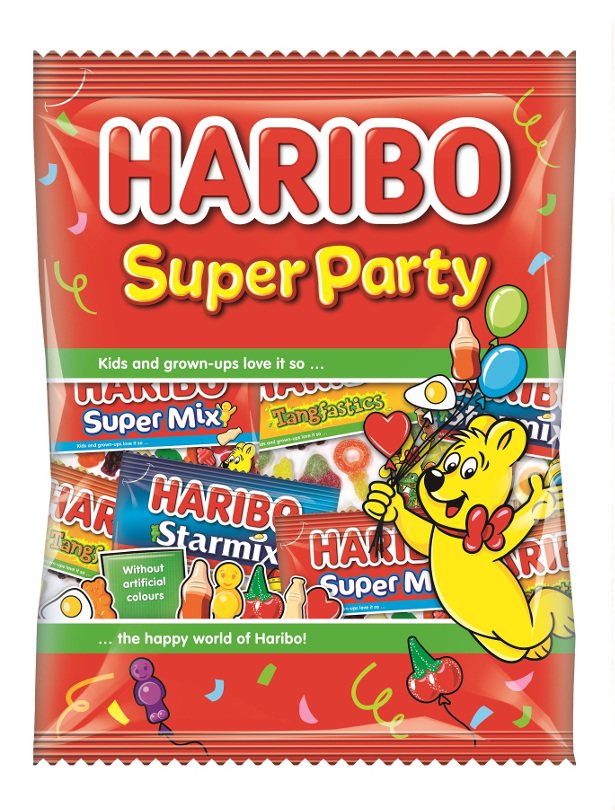 RECIPE! Trick and #Treatup this Halloween with Lily Vanilli's amazingly tasty spooky tarts which will delight your taste buds all year round
Lily Vanilli's Baileys Chocolate Tarts with Meringue Ghosts are ghoulishly good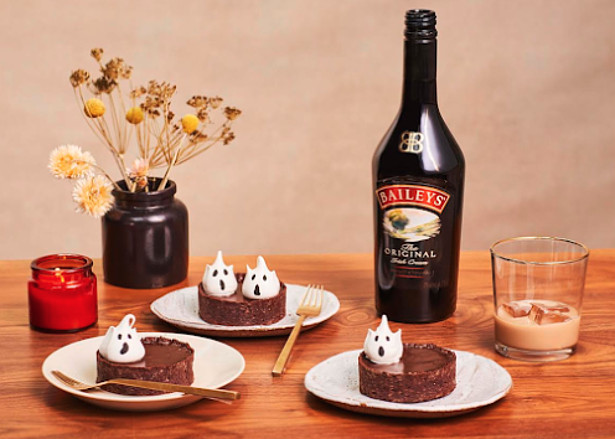 Halloween is coming and the ghosts are getting fat… Forget the tricks this Halloween and instead treat your tastebuds to these spooktacular Baileys Chocolate Tarts with Meringue Ghosts from cake baking sorceress Lily Vanilli.
With sumptuous rich chocolate sponge, the devilishly indulgent tarts are drenched in luxuriously smooth dark chocolate ganache infused with velvety Baileys, and topped with ghostly white meringues, for truly spooky treats that will leave you howling for more.
Perfect for making at home, these tasty trick-or-treats are sure to cast a spell, and infused with Baileys, they're proof Halloween's not just for kids.
However, if you've not got the time to bake them this Halloween, these delicious spooky tarts will be available in Lily Vanilli's Bakery on Columbia Road.
Lily Vanilli's Baileys Chocolate Tarts with Meringue Ghosts
Recipe:
Makes 10
Ingredients
250g Unsalted Butter room temp
100g granulated sugar
1 egg
140g rye flour sifted
85g cocoa
Method:
1. In a mixer fitted with the paddle with the paddle attachment, beat the butter and sugar on medium speed until creamy – (1-2 mins)
2. add the egg & mix just to combine
3. scrape down your bowl
4. then add the flour and cocoa and mix to combine evenly
5. wrap in cling film and chill your dough for a minimum of 1 hour, but preferably overnight
When ready to roll, bring the pastry out and leave to soften until just able to roll it, don't leave it to get too soft as it is quite a wet dough. Roll your pastry out on a lightly floured surface to around 4mm thickness and cut rings of dough to fit your pastry ring of choice (or use a cupcake pan if you prefer, just make sure it's well greased.
Return to the fridge for another hour, then line each tart with a little square of baking paper filled to the brim with pastry weights (or a substitute like raw chickpeas).
Bake for 45 mins or until crisp throughout.
Allow to cool completely while you make your ganache.
For the ganache
450ml double cream
500g dark chocolate (chopped into small pieces)
50ml Baileys Chocolat Luxe (0.8 units)
Heat the cream in a heavy bottomed saucepan until just bubbling. then tip it over your chocolate and add the Baileys Chocolat Luxe. Leave it to melt completely and then stir until smooth.
Pour your ganache into each tart to the rim.
(optional – add a layer of Baileys salt caramel to the base of each tart by following the recipe at lilyvanilli.com.)
For the ghosts
170g egg white
255g caster sugar
Method
1. Preheat Oven to 100c
2. Place everything in a clean metal or glass bowl over a pan of simmering water
3. Stirring and scraping constantly, heat to 79°C, (8-10 minutes)
4. Transfer to stand mixer with whisk attachment and whip at high speed until meringue is glossy and beginning to ball up inside the whisk, (about 5 mins)
5. Now, on a baking tray lined with paper, pipe out blobs of meringue to form the body of each ghost, flicking the arms up at the side with the back of a spoon or a toothpick.
6. Transfer to the oven to dry out at 100c – around 1 hour (check the bases to see if they are set through)
7. Once cooled, use a paintbrush and black food colouring to paint their faces.

Perfect! Spicy & Spooky Pumpkin Spice Hot Chocolate Party Pack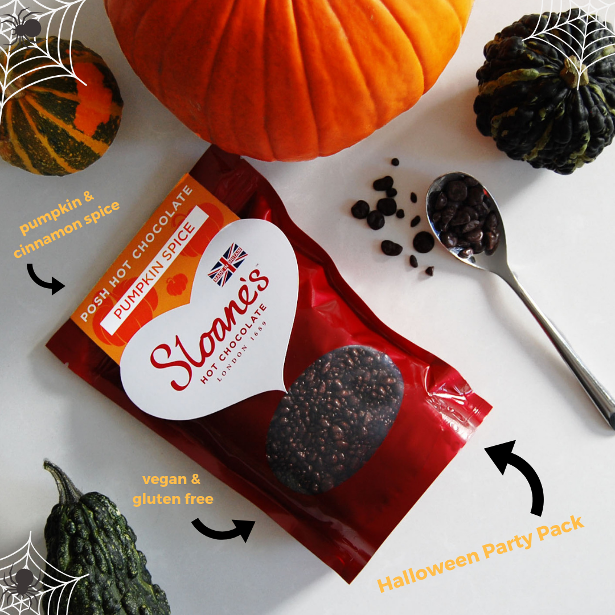 FACEBOOK | TWITTER | INSTAGRAM
Dark Chocolate blended with Pumpkin and Cinnamon, for a warming, spicy drink, perfect for your Halloween Party!
Available to buy on Amazon!
We make Posh Hot Chocolate. It takes us half a day to shine our unique Chocolate Beads which have more cocoa than most and make a delicious chocolate drink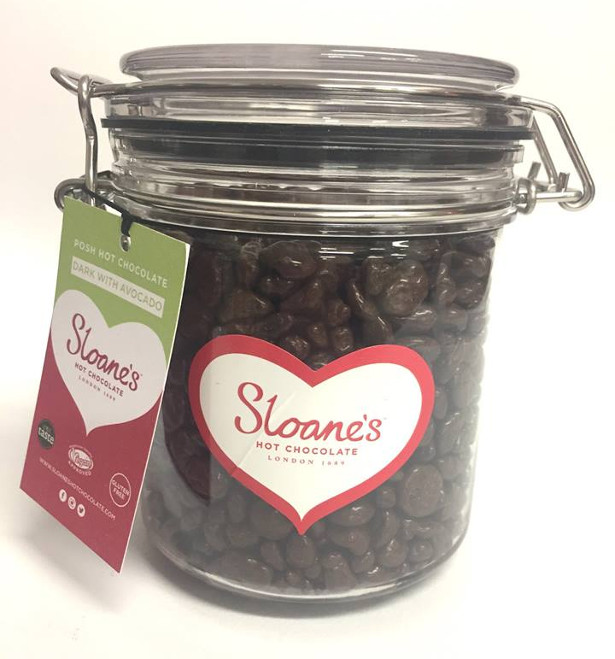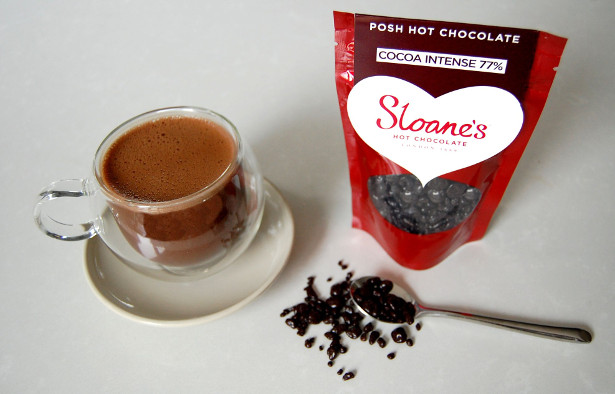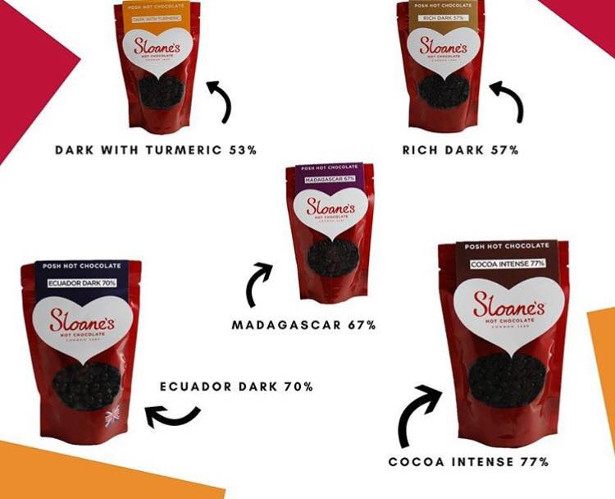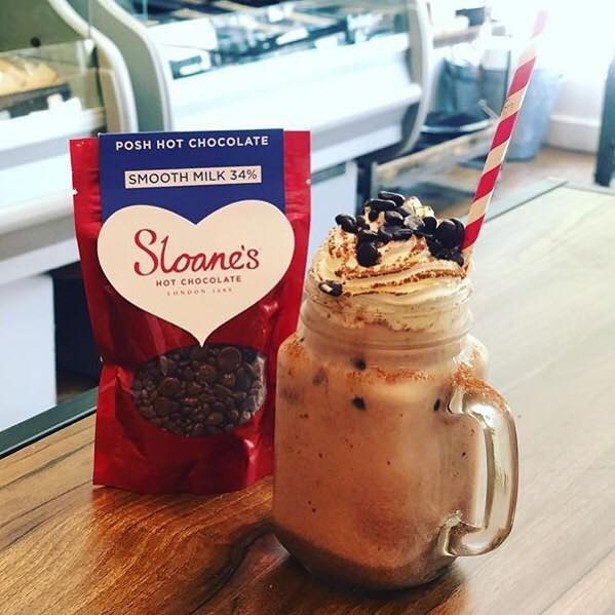 NO TRICKS, JUST TREATS AT ALDI THIS HALLOWEEN
YOUTUBE | TWITTER | PINTEREST | FACEBOOK | INSTAGRAM
Whether you're planning a night in watching horror films, or throwing your own costume party, stock up on great value spooky tipples from Aldi this Halloween. No tricks here – just devilishly delicious drinks, available in-stores nationwide from 4th October.
Specially Selected Pumpkin Spice Irish Cream Liqueur, £6.99 (70cl)
Available in-stores nationwide from 4th October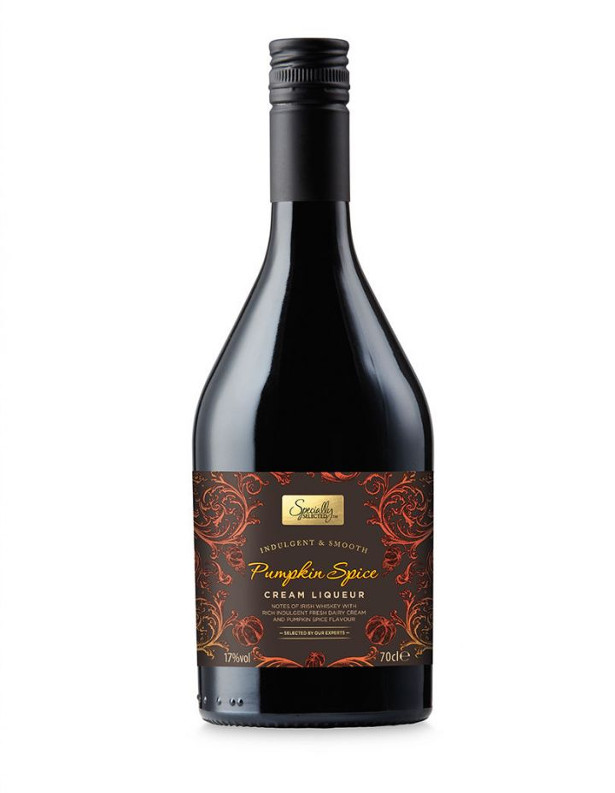 Pumpkins aren't just for decoration this Halloween. Aldi's beautifully rich and creamy liqueur has been infused with classic Pumpkin Spice flavours, and is balanced by hints of cinnamon and nutmeg. A wonderful sipper for the colder months, enjoy this liqueur on its own over ice, or alternatively, add it to the iconic Pumpkin Spiced Latte for an extra kick.
Dunkel Fester, £1.29 (500ml)
Available in stores nationwide from 4th October (excluding Scotland)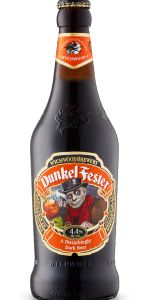 Dunkel Fester is the ideal beer to enjoy as the cold autumnal evenings draw in. This dark and malty brew has hints of coffee and roasted nuts with a soft fruity finish – the perfect way to toast a cosy Halloween evening in front of a roaring fire.
Brothers Toffee Apple Cider four pack, £3.79 (4 x 275ml)
Available in stores nationwide from 4th October (excluding Scotland)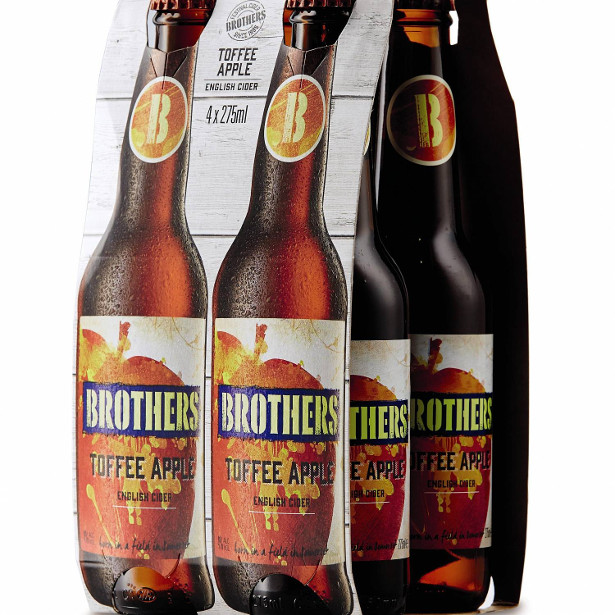 A delicious blend of cream soda and smouldering toffee with a rich, creamy aftertaste and a sharpness from the pears. Perfect for those looking for more than the average cider – just serve chilled over ice.
Brothers Rhubarb & Custard Cider four pack, £3.79 (4 x 275ml)
Available in stores nationwide from 4th October (excluding Scotland)
For those looking for a grown-up way to reminisce about trick or treating from childhood, look no further than Brothers Rhubarb & Custard Cider. With a crisp fruit flavour and creamy custard notes, this will delight drinkers who love a full flavoured, fresh, sweet cider.
Wychwood Ales Selection, £13.99 (12 x 500ml)
Available in stores nationwide from 4th October (excluding Scotland)
This selection of twelve Wychwood Ales is the perfect party pack. Complete with a range of different ales, including: Hobgoblin, Hobgoblin Gold, Dr. Thirsty's No.4, Firecatcher, Goliath and Arrowaine – beer enthusiasts will be spoilt for choice.
A Halloween cake, from the cakemakers to royalty around the Globe,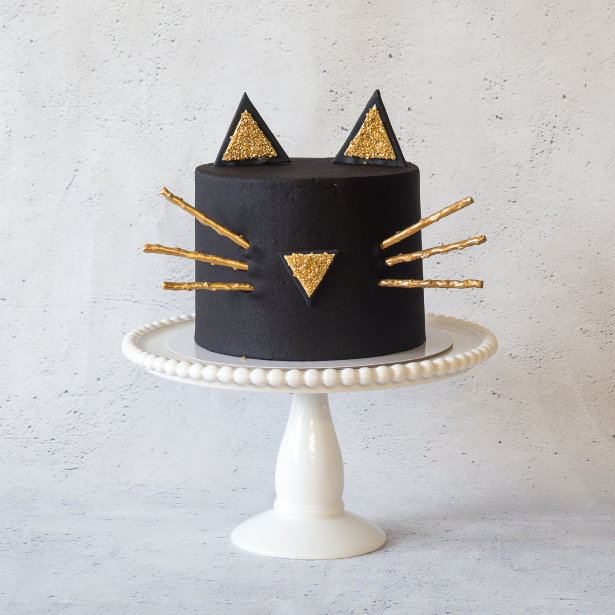 INSTAGRAM | FACEBOOK | TWITTER
It is available to order online from https://confectionbyrosalindmiller.com/products/the-witchs-cat-halloween-cat-cake
with 2 days notice and available for collection or delivery in London.
"THE WITCH'S CAT
Halloween Cat Cake
£95.00
This spooky little cat is Jinx, a witch's best friend and broomstick companion. Jinx's coat is made from a velvety black layer of chocolate buttercream with sparkly golden ears, nose and whiskers. Jinx comes in an array of flavours, including Belgian chocolate and salted caramel."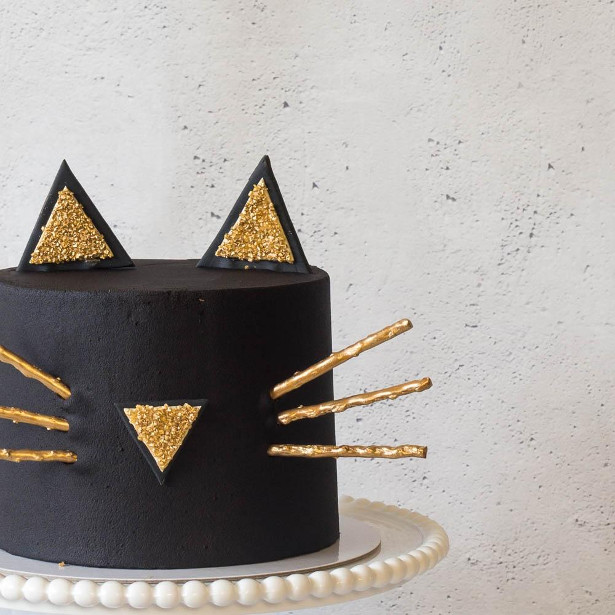 info@rosalindmillercakes.com
Our new range of ready-to-order luxury cakes & confections is available to order online now!
Visit the shop:
confectionbyrosalindmiller.com
Tel: +44 (0) 20 7635 5447
Unit C, Emperor House, Dragonfly Place, Brockley, London, SE4 2FL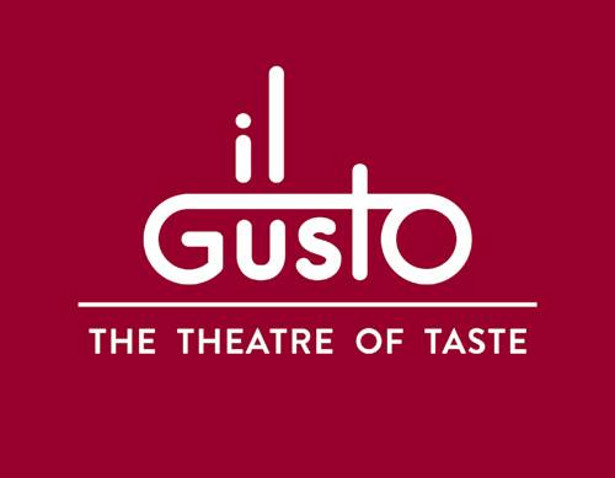 Throw a Spook-tacular party with IL GUSTO! www.ilgusto.com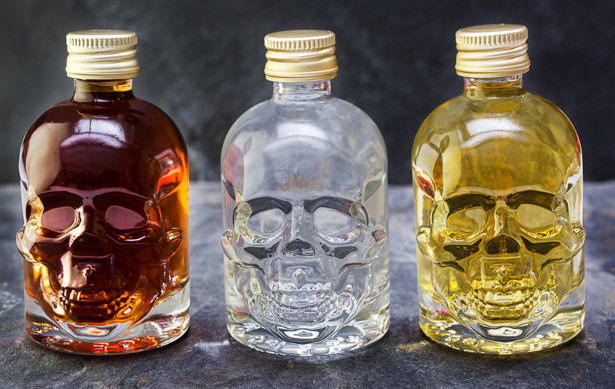 FACEBOOK | TWITTER | INSTAGRAM
Stockist details:
www.ilgusto.com / www.amazon.co.uk
Halloween is becoming a popular and celebrated event every year. Whether you are throwing a Halloween themed party or celebrating on the night itself, Il Gusto has some truly spook-tacular treats, which will ensure your bash go with a bang!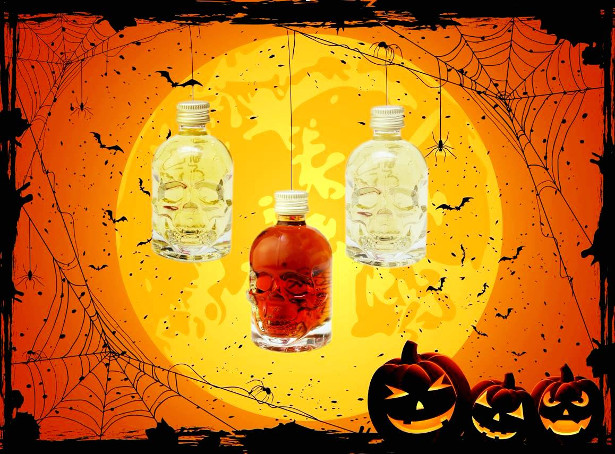 Our Halloween-themed bottles include:
Skull with Blood Orange Vodka, 50ml £8.50, 200ml £15.50, 500ml £29 Blended pure vodka with refreshing blood orange juice to create a drink with a  delicate bitter fruit aroma – the glowing colour and sepulchral skull shaped bottle makes this a Halloween must have!
Skull with Absinthe Emmanuelle, 50ml £9, 200ml £26, 500ml £53  The notorious liqueur loved by artists like Van Gogh and Picasso, served in a macabre skull shaped bottle, will add a suitably gothic note to your evening
Skull with Tequila Gold, 50ml £10, 200ml £18.50, 500ml £36.50 Aged up to two months in wooden casks – powerful tequila, vanilla tone smoky exit
Stockist details:
www.ilgusto.com / www.amazon.co.uk