Happy schooltime snacking with HIPPEAS Organic Chickpea Puffs
The start of the school year is almost here, so it's time to get packing those lunchboxes again. If you are looking for a healthy snack that your child will love, why not try HIPPEAS® Organic Chickpea Puffs!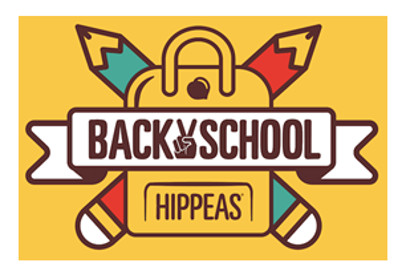 INSTAGRAM | FACEBOOK | TWITTER
Now the UK's fastest growing free-from snack, HIPPEAS® are both nutritious and delicious and ideal for parents and children alike! In line with Public Health England's recent recommendations for children's snacktime, HIPPEAS® are under 100 calories and they are packed full of protein and fibre, making them the ideal schooltime fuel. HIPPEAS® also contain no allergens and are free from gluten, dairy and nuts.
Not just for kids, HIPPEAS® are great for the whole family! Available in single and sharing bags, you can be ready for any playdate or for any healthy snacking on-the-go. There are also 6 far out flavours to choose from, so even the pickiest eaters will find a tasty flavour to enjoy!
HIPPEAS® deliver across-the-board, ticking all the key boxes:
• Only 91 calories per bag
• Vegan
• Gluten free
• Organic
• High in fibre
• A good source of protein
• 6 tasty flavours to choose from
So this September, #GivePeasAChance and pick up a bag of HIPPEAS® – your kids will thank you!
HIPPEAS Organic Chickpea Puffs RRP: 22g single serve, RRP £0.99 and 78g sharing bag, RRP £1.99.
Available from Amazon, Asda, Boots, Coop, Ocado, Sainsbury's, Tesco, Waitrose, Wholefoods and a range of independents.
Find out more: Hippeas.com / @Hippeas_Snacks_UK