How to choose a wine based on your Dad's personality this Father's Day www.yoursommelier.co.uk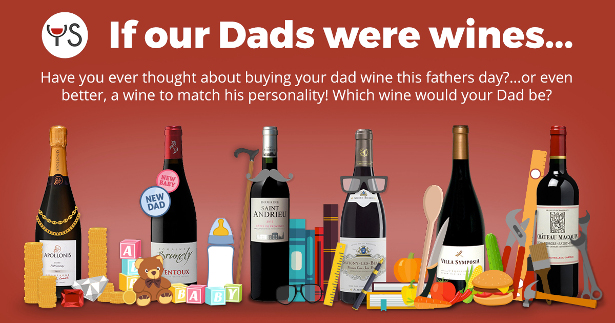 FACEBOOK | TWITTER | GOOGLE+ | INSTAGRAM
Two top wine enthusiasts have come up with a list of the best wines to choose for yo ur Dad this Father's Day!
From French classics to the more unusual wines, Célian Ravel d'Estienne and Vianney de Leudeville (who run the London-based company Your Sommelier) are convinced there's a wine out there to match every dad and their own individual personalities – whether they are green fingered, a new dad, a joker or a foodie! You can check the full list out here > yoursommelier.co.uk/wine-blog/posts/if-our-dads-were-wines
Your Sommelier is an online wine merchant that sources wines directly from a wide number of small independent producers in France, before shipping these directly to subscribers in the UK.
Célian Ravel d'Estienne set up the company alongside his business partner, four years ago.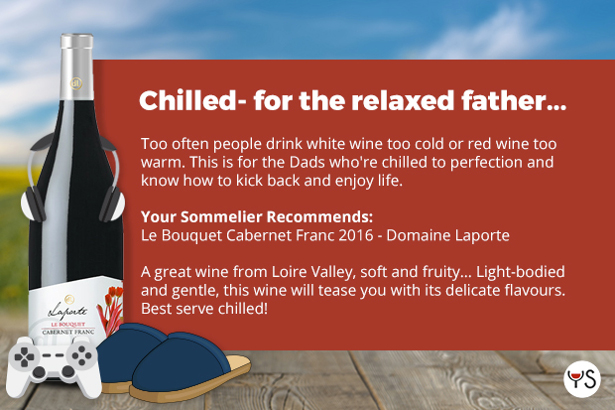 He said: "This year I will be giving my Dad a wine he's never tried before, surprises are always nice, particularly on Father's Day.
"I think the Côte Rousse 2013 Languedoc Montpeyroux from Domaine L'Aigueli 2;re will be perfect for him to match his intense personality.
"It's also a wine I really love and far from the classic he already knows."
"Personally I would love to receive, from my children, the Equilibre 2015 Côteaux du Languedoc from Villa Symposia.
"I'm definitely the foodie father!"
Celian adds: "Every June we question what to get our dads for Father's Day.
"Why not try something new and ditch the pair of socks, boring tie and gardening tools and replace them with wine!
"Our Wine Gift Subscription is a present that keeps on giving.
"Your Dad will receive three bottles of wine each month, depending on the chosen subscription."
As an added extra, Your Sommelier is also offering a surprise Father's Day wine accessory with any wine gift purchased.
About Your Sommelier:
Your Sommelier was set up by two young London-based French wine enthusiasts in 2014.
Struggling to find good value French wine this side of the channel, and feeling uninspired by the offers on the high street, Célian Ravel d'Estienne and Vianney de Leudeville decided to start importing their own favourite tipples to the UK. They left their day job as successful bankers in the city to share their passion for good French wines at decent prices.
As well as the new subscription boxes and gifts, Your Sommelier offers members weekly exclusive offers of fine French wines and champagnes, sourced directly from the producers.
The team takes time to carefully select some of the best independent French vineyards. Using local connections, Your Sommelier is able to offer stunning wines, which are often not available in the UK.
Your Sommelier has no minimum or case order. Members just pick up the bottles they want and get them d elivered to their door. Membership is free and it only takes a couple of minutes to join at www.yoursommelier.co.uk and start stocking up on affordable, exciting, French wines.