JONNY WILKINSON'S No.1 KOMBUCHA REVOLUTIONISES FITNESS HYDRATION WITH ALL-NATURAL RANGE THAT ENHANCES PERFORMANCE FROM THE INSIDE-OUT
LIVING SPARKLING KOMBUCHA DRINKS DESIGNED TO ENERGISE & HELP PEOPLE THRIVE
FACEBOOK | TWITTER | INSTAGRAM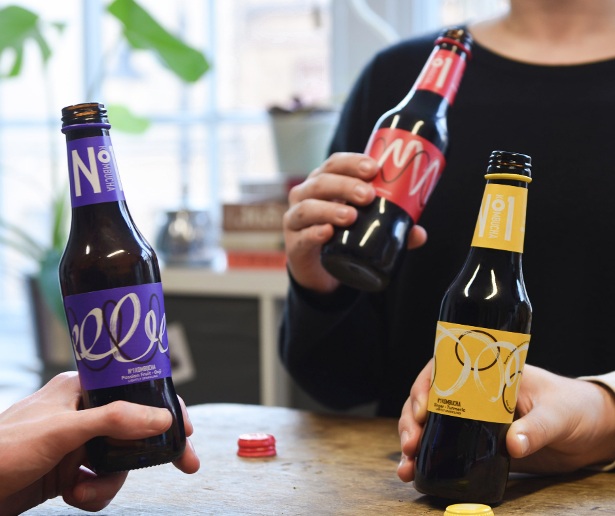 Founded by Jonny Wilkinson, No.1 Kombucha (www.no1kombucha.com), the innovative brand that puts health and wellbeing first, has revolutionised fitness hydration by creating a range of kombucha soft drinks that are designed to energise and help people perform at their best, from the inside-out.
The range is ideal to enjoy pre or post workout for an all-natural boost. Not only is it thirst-quenching, hydrating and delicious, it is made with the finest ingredients and an authentic process. This produces beneficial bacteria, probiotics, acetic acids and antioxidants, all of which are claimed to be revitalising and excellent for gut and mental health and all-round wellbeing.
Every bottle of No.1 Kombucha has under 50 calories and is below the sugar levy, yet with no artificial sweeteners. It is also dairy and gluten free and suitable for vegans.
It doesn't have the highs and lows of artificially carbonated drinks; it is restorative and infinitely refreshing but without the disruptive effects to the body. This makes it perfect for all fitness occasions, whether it's drunk before morning yoga practice, as a post-work out drink at the gym, or with team mates when playing rugby.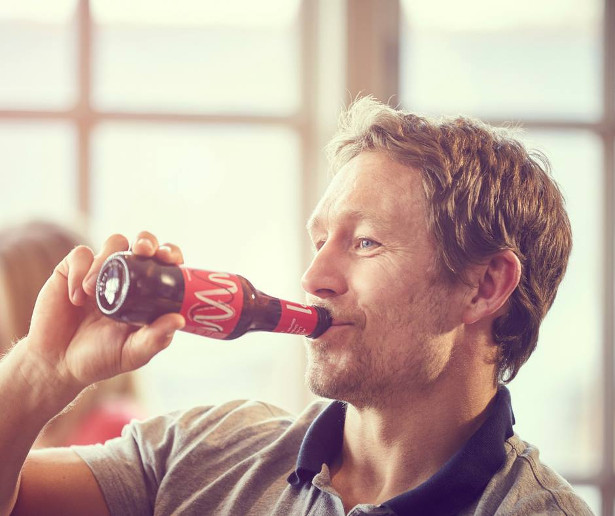 Kombucha is a healthy, living and unpasteurised drink that's naturally full of live cultures. It is created by fermenting green tea and is renowned for its potent properties that work and support people in feeling alive, alert and energised, and to fulfil their quest to live life to the full.
The unique way No.1 Kombucha is made creates a delicious naturally sparkling drink with a subtle tang. The range is available in three delicious varieties: Ginger & Turmeric, Passionfruit & Goji and Raspberry, Pomegranate & Hibiscus. Each drink is created with the finest ingredients, including the juice of fresh fruit.
Served cold, No.1 Kombucha can be consumed at any time of the day and is ideal for those who don't want to consume soft drinks that are loaded with sugar or artificial sweeteners when exercising.
No.1 Kombucha is founded by Jonny Wilkinson, who created the brand to help as many people as possible enjoy the benefits of living foods. He consumes kombucha on a daily basis and it is an essential part of his lifestyle, helping him to thrive and perform at the top of his game, delivering both physical and mental benefits.
Jonny gained the respect and praise of a nation for his performance and attitude both on and off the pitch. Even with his playing days behind him, Jonny is still always aiming to achieve peak physical and mental performance in whatever he does and is passionate about the overall wellbeing of mind, body and the planet.
Jonny is committed to the authenticity of No.1 Kombucha, its beneficial health properties and being environmentally conscious. The brand strives for a sustainable future, using recycled and recyclable brown glass bottles. No.1 Kombucha believes that, as human beings, we are on a journey without limit, exploring our potential as we develop our relationship with wellbeing, in a mental, physical and environmental sense.
The No.1 Kombucha range is available at Sainsbury's, WHSmith and Virgin Active gyms with an RRP of £1.95 for a 275ml bottle.
Find No.1 Kombucha at: www.no1kombucha.com
Facebook: @No1Kombucha
Twitter: @No1Kombucha
Instagram: @No1Kombucha