Looking forward to Pancake Tuesday (16th Feb) ? Grenade's Carb Killa Protein Spreads – low in sugar, high in protein… the tasty alternative.. www.grenade.com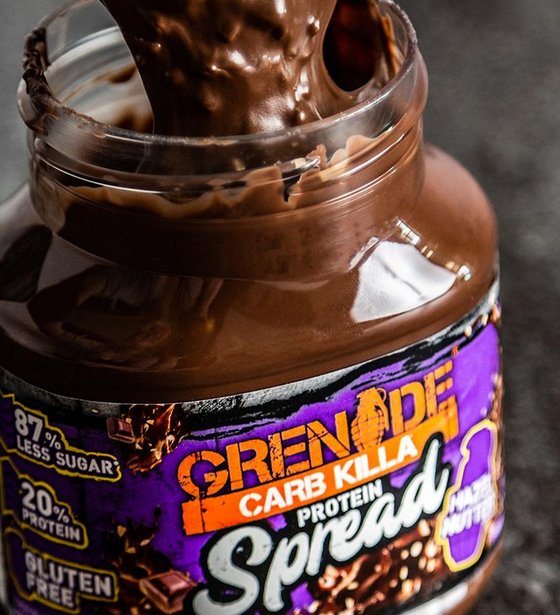 Grenade's Carb Killa Protein Spreads – low in sugar, high in protein.
High in protein and low in sugar, Grenade's Carb Killa Protein Spreads are a tasty alternative to traditional sugary spreads, allowing people to indulge and stick to New Year's diet goals.
Without compromising on taste, a 30g portion contains 7g protein and just 1.8g sugar. By contrast, the same portion size of Nutella provides 1.8g protein and a whopping 16.8g sugar.
Perfect for slathering on pancakes, spreading on toast or adding to healthy protein shakes, Grenade's Carb Killa spreads are vegetarian and come in three delicious flavours: Hazel Nutter, Milk Chocolate and White Chocolate Cookie.
Spreads are available from Tesco, Amazon, Ocado, Holland & Barrett and Grenade.com priced from £6.99.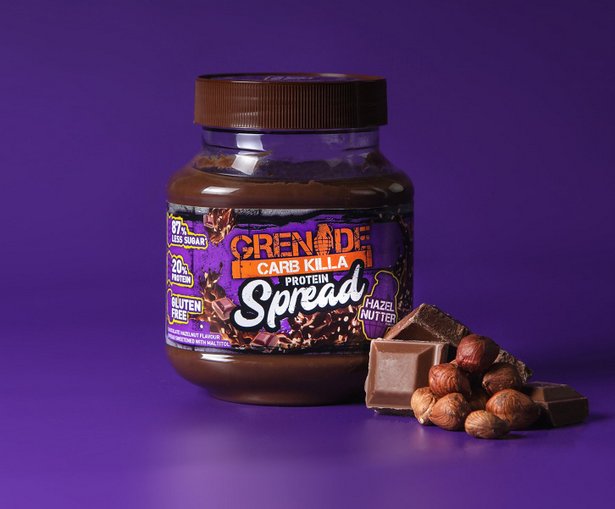 "With an initial focus on high performance sports nutrition products, Grenade® has become the 'go to brand' in the Healthy Snacking space. With market leading High Protein/Low Sugar offerings, including the signature Carb Killa®
Grenade® is an innovative British company, which has grown rapidly since launch in 2010. Now selling Grenade® products to over 100 countries, Grenade® prodcuts are used by professional athletes, fitness enthusiasts, military personnel and Special Forces worldwide.
Grenade® (UK) Ltd is one of the first British companies to sell sports nutrition products into the USA and exhibit at the largest fitness expo's in the world. Supported by 'Team Grenade' athletes we have become renowned for our unique branding and have achieved a phenomenal amount of success in a relatively short space of time. As a result, Grenade® is not only widely regarded as the worlds' fastest growing weight loss brand but also as one of the most exciting sports nutrition companies in the market today.
Our range of products include: weight management products, pre workouts, vitamin packs, creatine, protein flapjacks, test boosters and patent pending protein powders."