Natures Plus, have released a KetoLiving range. KetoLiving is a system of products specially designed to provide the support you need to live a successful Keto or LCHF (Low-Carb, High-Fat) lifestyle!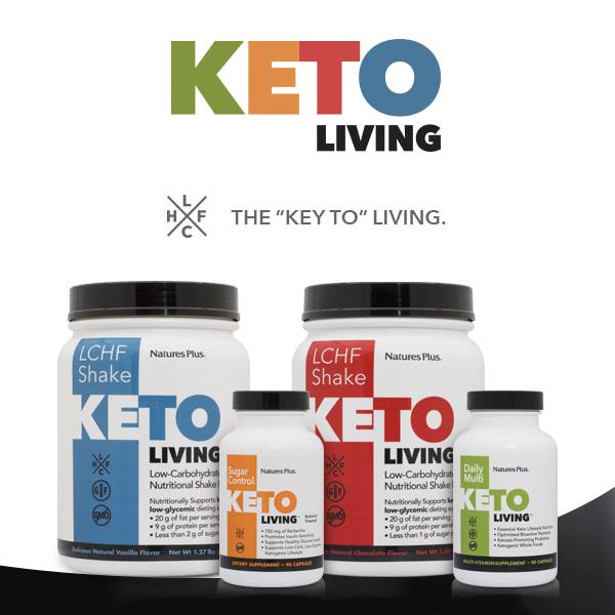 FACEBOOK | YOUTUBE | INSTAGRAM
These products assist well-balanced nutrition, reduce sugar cravings and satisfy one's appetite while having more energy to enjoy life!
The range includes the following products:
KETOLIVING LCHF Vanilla Shake
£44.95, naturesplus.co.uk
Easy and delicious way to maintain your Ketogenic lifestyle; destroying hunger and abolishing cravings whilst keeping your body in Ketosis. This shake promotes weight loss, satisfies appetite, reduces cravings and supports blood sugar control to help reach and/or maintain Ketosis.
Also Available in a scrumptious chocolate flavour!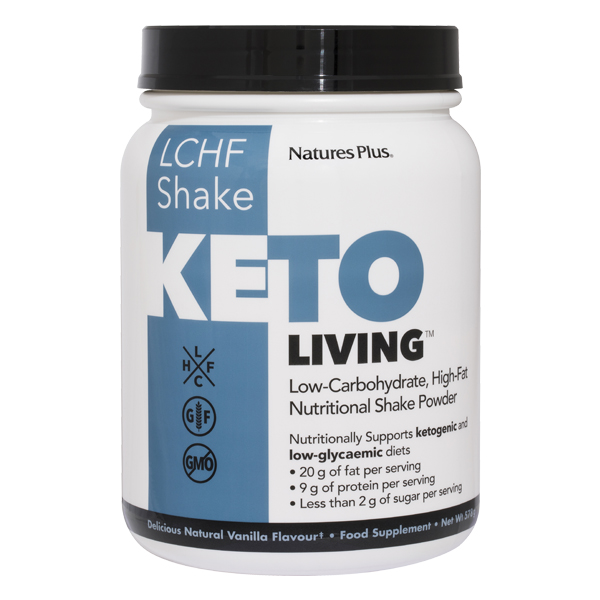 KETOLIVING LIVING MULTI
£37.95, naturesplus.co.uk
KetoLiving Multi is the only multivitamin that delivers a complete array of vitamins, minerals, ketogenic whole foods and ketosis-promoting benign microflora, helping to support your whole body's nutritional needs!