NEW! Below the Belt Grooming for Men Autumn / Winter 2018
FACEBOOK | TWITTER | INSTAGRAM
Below the Belt Grooming is dedicated to celebrating and protecting all aspects of a man's body; above and below the belt. Our uniquely-formulated products cater specifically for men's needs and achieve highly effective, yet gentle results. Looking forward to the new season we will see the launch of a series of new products and gift sets in perfect time for the festive season.
Available from September 2018
Below the Belt Grooming for Men Anti-Perspirant Deodorant RRP £4.49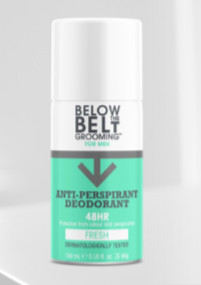 Below the Belt Grooming is venturing above the belt with our new Anti-Perspirant Deodorant. Providing up to 48 hours of protection against odour and sweat, with our best-selling Fresh fragrance to keep you smelling great and feeling dry all day. Designed for modern men with active lifestyles, the invigorating Fresh fragrance features crisp, outdoorsy oceanic top notes, with a woody base. For everyday use in armpit area after a shower. Strictly above the belt only! For intimate freshness, use Fresh & Dry Balls or Instant Clean Balls.
See more at :- btbgrooming.co.uk/anti-perspirant-deodorant
Collection Gift Sets RRP £12.00 Building on the success of last season's range, we offer two fragrance options, each featuring the hero product; Fresh & Dry Balls 75ml, and Instant Clean Balls 75ml.
(New gift sets will be available to purchase Fri 21st Sep)
Ideal for a first-time user, or to pair up on your favourite fragrance, both are at a wallet-friendly price point of £12.00 each set.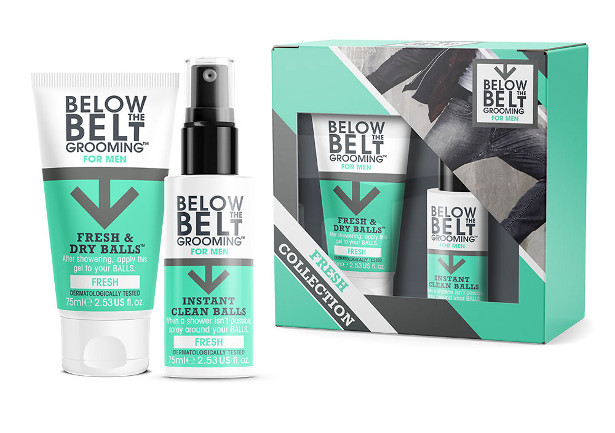 Active Triple Set RRP: £15.00 Stay fresh at the gym or any active sport with this Active Triple gift set.
Includes a full size 75ml tube of Fresh & Dry Balls in aromatic Active fragrance, must-have Sports Lubricant 50ml, plus an exclusive Below the Belt Grooming microfibre gym towel.
See more at :- btbgrooming.co.uk/gift-sets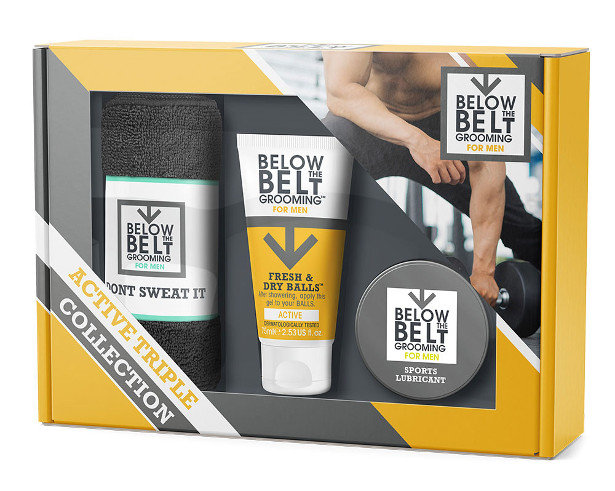 Ultimate Grooming Gift Set RRP: £19.99 Stay Fresh above and below the belt with this Ultimate Grooming set, featuring NEW Anti-Perspirant Deodorant, our hero product Fresh & Dry Balls, and take-anywhere Instant Clean Balls. Packed into an exclusive waterproof washbag, it's perfect for the gym or weekends away. All products in best-loved Fresh fragrance – crisp, oceanic top notes, with a woody base.
See more at :- btbgrooming.co.uk/gift-sets