SUMMER MIX THE LAZY WAY
A drink that removes the stress and puts the lazy back into long summer afternoons spent hosting friends and family.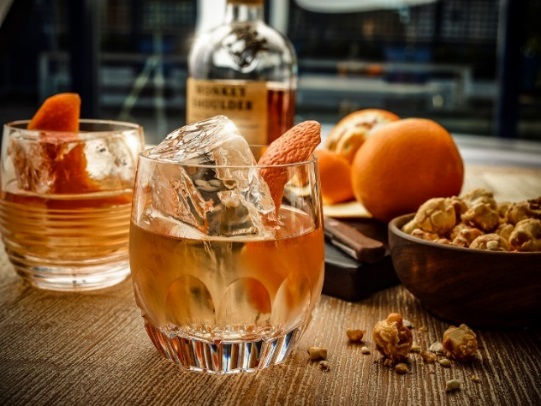 FACEBOOK | TWITTER | PINTEREST | INSTAGRAM
Monkey Shoulder's Lazy Old Fashioned:
Monkey ShoulderOld Fashioned__largeIngredients (creates 14 servings)
700ml Monkey Shoulder
100ml Demerara Syrup (made by dissolving equal parts sugar and water in a pan and leaving to cool)
15ml Angostura Bitters
Method
1. Empty 100ml of Monkey Shoulder from the bottle (and enjoy over ice)!
2. Replace this with 100 ml of Demerara Syrup.
3. Add 15ml of Angostura Bitters.
4. Mix contents well in bottle.
5. When serving, add ice to a rocks glass, pour over Lazy Old Fashioned and add a twist of an orange peel.
6. Leave remaining liquid in the bottle, allowing guests to pour as they please.