School is calling!
– Beautiful umbrellas to add a playful edge to your child's first day back –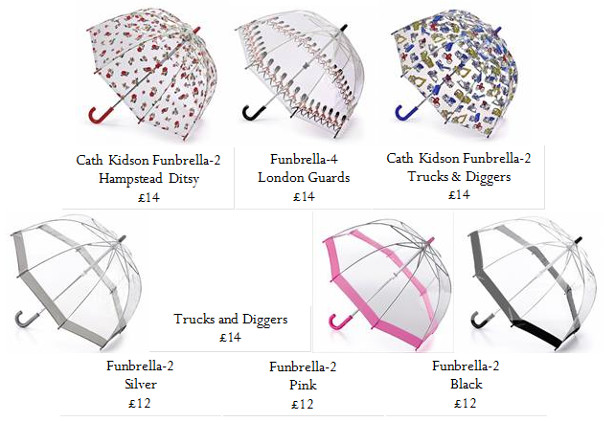 The end of summer is in sight and this means preparing for a brand new school year. As we Brits are aware, it doesn't take much for the rain to come back around. This means we need to be equipped for the mad rush to school whatever the weather and a Fulton umbrella is an ideal companion. Established in 1956, Fulton is Britain's leading umbrella manufacturer and Royal Warrant holder. Fulton has a wide range of children's umbrellas designed for practicality and fun times…
Fulton Umbrellas take pride in their patented safety technology and Funbrella is no exception. The design keeps small hands protected when opening and closing the umbrella. The Funbrella follows the theme of the classic Birdcage, which is exceptionally favoured by the Royal Family – particularly the Queen – and Britons alike. It provides full coverage over small heads and shoulders and the clear dome canopy allows superior visibility for a safer trip to school. So whether you go for a decorative umbrella or stay simplistic, a Fulton Umbrella has your child's back.
Facebook: Fulton Umbrellas
Instagram: @FultonUmbrellas
Twitter: @FultonUmbrella
Fulton Umbrellas and 'Designer Brands' collection is available in a range of designs and can be found at www.fultonumbrellas.com and other retailers nationwide.