SOCIAL MEDIA COMPETITION! WIN Sennheiser AMBEO Headphones for iPhone. en-uk.sennheiser.com Like & Share to enter!
To win visit our social media handles and you will see the post on this competition at the top of our social pages & linkedin!
Winner will be DM'd. Duration of competition is 3 weeks, winner will be announced in week 3.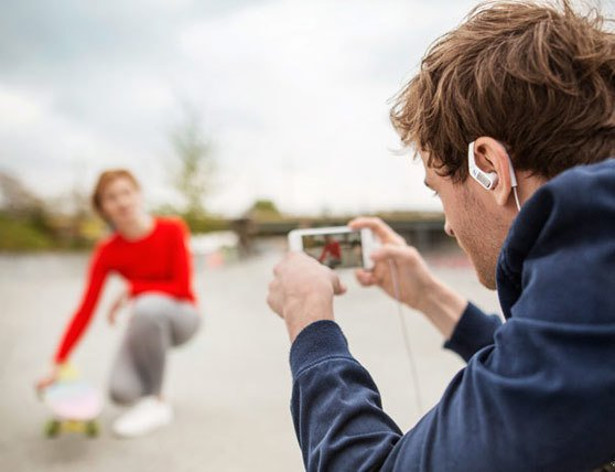 FACEBOOK | INSTAGRAM | TWITTER | YOUTUBE
Sennheiser AMBEO Smart Headset.
The smart headset records from 360 degrees with small microphones on the outside of each earpiece, meaning special moments can be captured with exact detail – allowing an immersive listening experience and allowing families to almost go back in time, so that none of the special moments are forgotten. Recording aside, they also make for a fantastic pair of headphones!
Simply download the Sennheiser AMBEO app and record the footage. Whether it's children or grandchildren in the garden, or a busy front room with families playing games, the Sennheiser AMBEO Smart Headset will capture the sounds from every corner of the room – start recording this Father's Day!
The Sennheiser AMBEO Smart Headset is available from Sennheiser UK for £259.99