Solve the age-old problem of how to stay positive and mentally-focused from your first shot to your last!  www.shoetipsgolf.com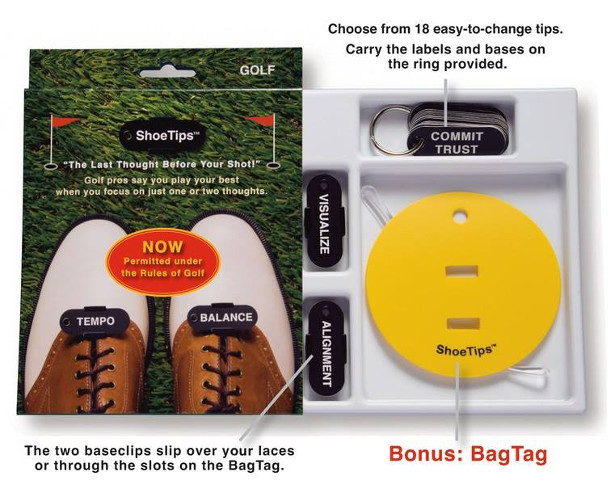 INSTAGRAM | TWITTER | FACEBOOK
Our client ShoeTips would love the opportunity to be included in the Father's Day 2018 Guide. ShoeTips are a unique item for those who golf. The tips fit into the two base clips that fit snugly over shoelaces — in full view as a golfer lines up for a swing. Each one can be customized with whatever motivational note requested.
More product information:
Revolutionize Your Approach to the Mental Game While You Play! Permitted Under the Rules of Golf Worldwide—for amateurs and pros! (USGA Decision: 2017-0271). The Perfect Golf Gift!
solves the age-old problem of how to stay positive and mentally-focused from your first shot to your last. Visual reminders–like having your own tour caddie.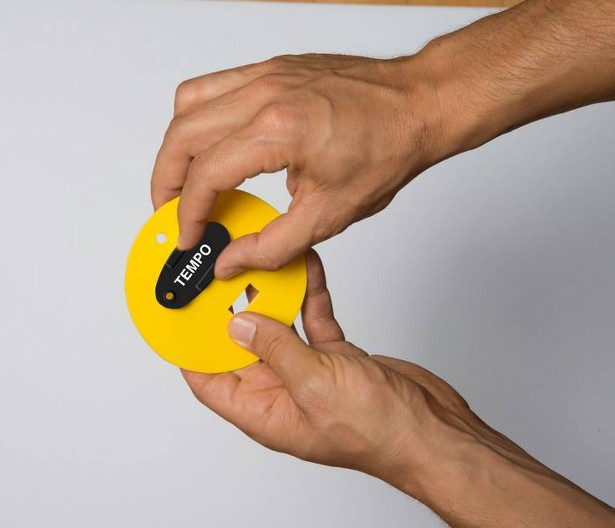 Comes with everything you need: 18 interchangeable, weatherproof, pre-printed labels on a metal ring, a pair of plastic base clips, a Bagtag & loop, and instruction booklet.
Choose 2 of the 18 pre-printed swing thoughts, or write your own with an indelible marker on the back of the labels. Slide the labels over the 2 base clips, then slide the clips securely over your shoelaces where they cross. (No need to untie your laces.) Your two reminders are right where you'll see them as you prepare to swing.
Imagine how many strokes you could save if your mind was calm, your body relaxed, and you were laser-focused on making the shot you intend–each time you stand over the ball! Lower your score and enjoy the game more!