THE TERRIFIC TEETHER THAT ALSO AIDS DEVELOPMENT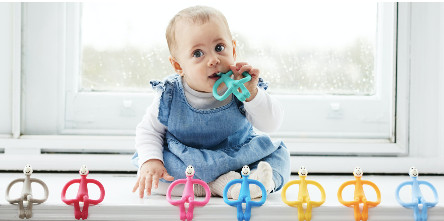 Toys can be more than just fun and entertaining, they can be really important in encouraging and stimulating your baby's early development in a variety of ways.
The award winning teething toy, Matchstick Monkey has been developed with this in mind – proving a bit hit amongst little ones and parents alike.
It's thin arms encourage little hands to grab hold..
The shape of the monkey makes it easy for the head to be directed to the mouth to be chewed on…
Bright colours make the monkey visually attractive and easy to spot…
Smooth silicone texture and malleable consistency make it satisfying to hold while the textured bumps soothe teething gums.
£9.99 from:
www.matchstickmonkey.com

Ahead of its 10th anniversary event, Robbie's Rugby Festival has unveiled top facts and figures about the incredible contributions the event has made to making the lives of young people living with cancer more bearable.
The hailed rugby tournament makes a welcome return on Saturday 28th July 2018, taking over Loughborough Grammar School Playing Fields. Robbie's Rugby Festival 2018 is expected to raise record breaking figures for the Robbie Anderson Cancer Trust and The Jake McCarthy Foundation as thousands descend to dig deep for the two deserving charities.
Over its 10 years in action, The Robbie Anderson Cancer Trust is extremely proud to have raised a momentous figure of over £100,000. The funds raised have been utilised by the charities to support Ward 27, the Teenage Cancer Trust's unit at Leicester Royal Infirmary and the charity has received a sizeable donation towards the new and improved teenage and children's oncology ward at Leicester Royal Infirmary hospital, as well as a bladder scanner and blood cannula scanner to provide a less invasive and painful experience for young patients. The new equipment allows the hospital to continue their pioneering work and treatment.
Amazing support from Robbie's Rugby Festival has also provided:
– Memorable experiences to allow those affected by cancer to step away from the ward, including trips to The Clothes Show in Birmingham, Alton Towers, Madame Tussauds, the London Dungeons and Go-Karting experiences. The fund has also been able to support holidays to Amsterdam and Great Yarmouth for patients and their families, who may not otherwise have been able to afford such a trip.
– A large wall-hung TV for the ward day room and TVs for every bed on the ward, as well as Nintendo Wiis, PSPs and PlayStations, X-Boxes and other games, puzzles and films. The Festival is delighted to offer these recreational facilities to make the experiences of those affected by cancer and their families more bearable.
– Distraction equipment for the ward's treatment rooms aimed at younger children and artwork and posters to help explain to young patients what is happening to them, as well as donations towards Ward 27 Christmas parties to provide an enjoyable evening for patients and their families.
– Donations towards Loughborough's Rainbows hospice and The Laura Centre, which provides counselling for children and families who have lost a child to cancer. The Festival is also proud to support Camp Quality, who provide activity holidays for a patient and their siblings.
The Robbie Anderson Cancer Trust is currently raising funds for a new Therapy Room next to the children's Oncology ward, as well as continuing their work to encourage all who can to give lifesaving blood and platelet donations in raising awareness of the Anthony Nolan Register, which matches people who need bone marrow transplants with suitable donors worldwide.
Co-Founder of ADDO Events and Organiser of Robbie's Rugby Festival, Georgie Fowle said: "We are immensely proud of the legacy that Robbie's Rugby Festival has acquired and even more proud of the difference we've been able to make to the lives of those affected by cancer thanks to the amazing generosity of our great many supporters. However, as those touched by cancer will know, we have a long way to go and this figure is a mere drop in the ocean. Robbie's Rugby Festival continues to grow, and we are looking forward to another outstanding year. We hope to raise a record-breaking figure this year to mark our 10th anniversary. I'd like to take this opportunity to thank those that have supported us to date and continue to support us as we enter the next 10 years!"
Robbie's Rugby Festival 2018 takes place on Saturday 28th July 2018 at Loughborough Grammar School from 10am. Donations welcomed on the gate on the day. Team entry is now open, and a variety of sponsorship packages are available. For more details and to book tickets visit: www.robbiesrugbyfestival.com
The Brown Horse in Winster is the perfect place to locate yourself when visiting the area if you are interested in walks and cycling or just generally spending time in the wonderful Winster countryside.

Whether you stay in one of the stunning Brown Horse rooms or one of their luxury self-catering cottages, you're sure to be in the best location for the breath taking views of the surrounding area.
Winster has excellent walking in every direction. Armed with an OS Map (available from Winster Village Shop), you can build anything from a 45-minute circuit to a full day's walking.
Particularly recommended walks include the Winster-Youlgrave (sometime spelled Youlgreave) via Limestone Way (about 90 minutes each way); Grattondale (beyond Elton on the road to Middleton-by-Youlgreave – very limited parking) and Longdale, returning by Middleton-Elton road (which is very quiet); Winster-Wensley via Clough Wood (path leaves Winster-Wensley road about 100m beyond Winster School) to name a few.
There are also several great traffic-free cycling trails in the area! A couple of favourites are the High Peak Trail, Tissington Trail and Mainfold trail.
http://thebrownhorseinn.co.uk/
The Four Seasons Hotel is the perfect location for guests to use as a base for: touring Scotland; golfing holidays as there are a number of quality golf courses on the doorstep including Gleneagles; hill walking and fishing on the Tay.
If the activities above are not tempting enough, the hotel can help you organise sailing, canoeing, water skiing (they have our own jetty and slipway), Scottish highland games, pony trekking, antique hunting, white water rafting, off-road driving, quad biking, go-kart racing, mountain biking and/or cycling!
You can find out more about these activities on their website.
The Plough at Lupton think everyone should visit the busy, bustling and very picturesque town of Kirkby Lonsdale. It sits on the spot where Lancashire, Yorkshire and Westmorland meet and has some lovely architecture and is surrounded by glorious scenery.
Located just 5 miles from this beautiful market town is the Plough Inn, Lupton. With mouth-watering food and large variety of local ales it is the perfect spot to allow you to explore this perfect landscape.
Kirby Lonsdale is a great place to get out one with nature; it allows you to explore footpaths that are quieter than many in the surrounding area. You can walks for miles without seeing anyone.
The Plough recommends the following walks in the area:
Lune Valley Walk – Distance- 5 ¼ Miles – Difficulty- Moderate
Ruskin's View – Distance- 1.5 Miles – Difficulty- Easy
Ingleton Waterfalls – Distance- 4.5 Miles – Difficulty- Moderate
The 4* Beech Hill Hotel have teamed up with WakeNation.co.uk to bring some fantastic water based activities to guests from 1st April through to 30 September (weather dependent), 7 days a week between 10:00 am and 5:00 pm.
Wake Nation is operating from the Beech Hill's very own Lakeshore and jetty. They use the most state of the art Malibu Wakesetter boat that is designed especially for Wake Surfing/Boarding. The boat is licensed to hold up-to 15 persons so you don't have wakeboard/surf to use it (phew!), you could just take it for a tour of Windermere if you like.
The activities WakeNation will be offering are:
• Wake Boarding
• Wake Surfing Lessons/Instructions
They offer a range of experiences including:
• Days out: Team Building/Corporate Events/Birthdays…
• Boat Charter with Skipper
• Hire of Stand Up Paddle Boards
• All the gear will be provided such as Wetsuits, Life vests, Impact vests etc…
https://beechhillhotel.co.uk/water-sports/
Get Into the Spirit of Wimbledon With Decathlon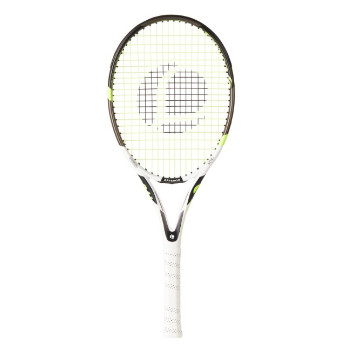 ARTENGO TR190 LITE ADULT TENNIS RACKET – £24.99
ARTENGO TB530 TRAINING TENNIS BALL – £2.99
ARTENGO BP100 RACKET SPORTS BACKPACK – £7.99
ARTENGO DRY 500 TENNIS POLO SHIRT – £9.99
ARTENGO TS190M TENNIS SHOES – £24.99
ARTENGO ESSENTIAL 100 TENNIS SKIRT – £7.99
ARTENGO TS190 WOMEN'S TENNIS SHOES – £24.99
For more information, visit www.decathlon.co.uk
See the latest delivery from Mercedes-AMG Petronas Motorsport
BACK IN STOCK WITH LIMITED AVAILABILITY
www.mementoexclusives.com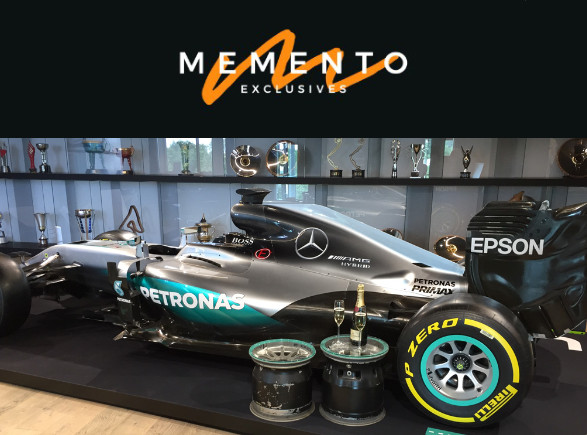 The latest race-used delivery from Mercedes-AMG Petronas Motorsport arrived at Memento HQ this week! Lewis Hamilton championship-winning wheel rims and endplates!
Corporate sector urged to help support children affected by domestic and family violence

Friends with Dignity is appealing to the corporate sector, charity groups, philanthropists and the community at large to throw their support behind its Little Friends Scholarship Program.
The program, which awards bi-annual monetary scholarships to children throughout Australia who have faced, or are facing, domestic or family violence, will launch its third round on the 23rd of July, 2018.
"Round three will see an increase in the amount of scholarships on offer from 10 to a minimum of 40! Two scholarships are guaranteed to be awarded per State or Territory, with the balance being awarded on an "as needs basis," said Friends With Dignity Co-Director and Chief Financial Officer, Julia McKenna.
"In round two we received applications from most States, however, we now hope to see applications from even the Northern Territory and Tasmania this round."
The national not-for-profit organisation is interested in more corporates coming on board to help these young victims, to ensure every child has the ability to further their education and/or build their
confidence through sport or the arts.
"We have had a fabulous response from the corporate sector, with not only our long-standing scholarship partner Jeunesse Kids supporting the initiative, but also the Commonwealth Bank Foundation, the Sisters of Charity and The Milton Corporation Foundation," said Ms McKenna.
"We have even had a large private donation from Toowoomba-based philanthropists Lyndon and Rebekah Biernoff, and even a donation from the Miami State School Student Council who has sponsored one full scholarship for a child who has faced or is facing domestic violence.
"We are especially hoping to attract corporate support in other States now that we can demonstrate that each State will be awarded a minimum of two scholarships, so children in their own backyard will benefit."
Round one of the scholarship program attracted 18 applications. round two resulted in 84 applications, and a significant increase is expected in round three.
"The need within our communities is so large – the more assistance we can receive in raising funds, the more children can be assisted and know an entire community is behind them and wanting only the best for them," said Ms McKenna.
Friends With Dignity has responded to requests from the community to contribute to the program by launching the Little Friends Scholarship Community Fund, which allows the general public to also help children in need. The donations can be large or small. All funds received will be pooled together in $500 amounts (the size of a scholarship), and all donations over $2 are tax deductible.
The educational and extra-curricular scholarships, awarded to children aged between 5-18 years of age, help to cover a variety of areas from helping kids attend camp and after-school activities with their peers, to providing uniforms.
According to the Childhood Domestic Violence Association, it is statistically proven that exposure to domestic violence has a huge impact on children. Experts say that exposure can lead to short- and long-term negative mental, behavioural, and social effects.
Further, children who witness physical, emotional or verbal domestic violence growing up are twice as likely to abuse drugs, and six times more likely to die by suicide.
"Many of the children that have historically applied for a scholarship are suffering from significant trauma. Some even with PTSD, which we would equate to that suffered by our servicemen and women returning from a war zone," said Ms McKenna.
"We established the Little Friends Scholarship program to ensure all children who are facing or have faced domestic violence have the ability to normalise their lives.
"The scholarships are designed to help young domestic violence survivors re-build their confidence by finding something they are good at, and ensuring their education continues."
Normally, all Friends With Dignity programs are on a referral basis from organisations and refuges, however, the Friends With Dignity Little Friends Scholarship program affords parents the opportunity to submit an application personally.
"The Little Friends Scholarship program gives parents the opportunity to tell their children's stories, and how the scholarship will improve their lives," said Ms McKenna.
"The application still needs to be co-signed by a support worker, GP, school principal, school counsellor, or the like."
Anyone interested to apply for the Little Friends Scholarship Program can visit: http://www.friendswithdignity.org.au/little-friends-scholarship to download an application form. Round three applications open on the 23rd of July, 2018, and close on the 26th of August, 2018.
The Little Friends Scholarship Community Fund website can be found at MyCause: https://www.mycause.com.au/page/179288/little-friends-scholarship-community-fund
FRANGIPANI
World Cup Offer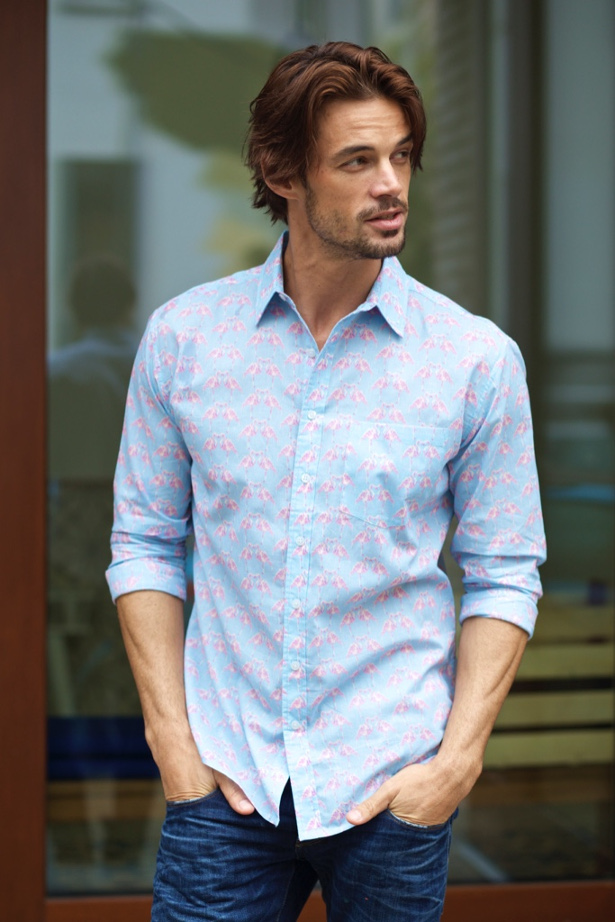 The World Cup is coming to an end. It's been one hell of a ride and it was amazing to see The Lions get as far as they did! It was also great to see our favourite pundit, Ian Wright, flexing his full Frangipani wardrobe on national television throughout the tournament.
To celebrate, until the end of this weekend, we are offering 25% off all shirts online!
Use the code FOOTBALL25 at checkout to take advantage of this offer.
Cricket sandpaper scandal hots up today at Eng v Aus – Sandpaper Cards Confiscated!
A little over two months has passed since the infamous cricket sandpaper scandal that knocked the sporting world for six and resulted in a trio of senior Australian cricketers receiving hefty suspensions. Today, Australia are the visitors against England at the Oval in a one-day international series and new app-only stockbroker dabbl were on hand to help smooth things over, by providing fans entering the ground with their own piece of "Australian ball-tampering grade" sandpaper to mark the occasion. Advice to Aussie's anyone can dabbl.
However, security put an end to such attempts by confiscating the paper at the gates! Although not before some were able to sneak through…
Tuffers with his dabbl 4 card!
#ENGvAUS #fancyadabbl #anyonecandabbl #mydabbl #sandpaper
New style 4 and 6 cards being handed out on the walk down to The Oval. Made of sandpaper. A couple of England legends enjoying the bantz… pic.twitter.com/h50btpC8pD

— Eleanor Oldroyd (@EllyOldroyd) June 13, 2018
https://twitter.com/dabblinvest/status/1006847686094524421
Pick up your sandpaper from Ray Munn's decorating supplies on Fulham Road. #ENGvAUS pic.twitter.com/aT7SaGtxD7

— England's Barmy Army (@TheBarmyArmy) June 12, 2018
CAMERAS ROLL ON WARNER BROS. PICTURES'
"WONDER WOMAN 1984"
Director Patty Jenkins Reteams with Star Gal Gadot for the
DC Super Hero's Return to the Big Screen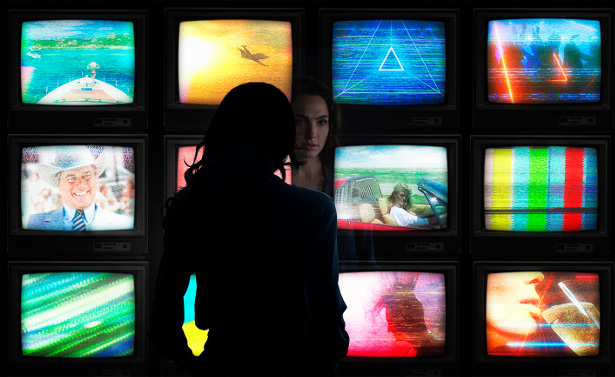 BURBANK, CA, June 13, 2018 – Fast forward to the 1980s as Wonder Woman's next big screen adventure finds her facing an all-new foe: The Cheetah. Principal photography is underway on Warner Bros. Pictures' follow up to the Super Hero's first outing, last summer's record-breaking "Wonder Woman," which took in $822 million at the worldwide box office. "Wonder Woman 1984" will also be helmed by acclaimed director Patty Jenkins, and star Gal Gadot in the title role.
As previously announced, the film also stars Kristen Wiig in the role of the Super-Villain The Cheetah, as well as Pedro Pascal. And Chris Pine returns as Steve Trevor.
Charles Roven, Deborah Snyder, Zack Snyder, Patty Jenkins, Stephen Jones and Gal Gadot are producing the film. Rebecca Roven Oakley, Richard Suckle, Wesley Coller, Geoff Johns and Walter Hamada are the executive producers.
Joining her behind the scenes are several members of Jenkins' "Wonder Woman" team, including director of photography Matthew Jensen, Oscar-nominated production designer Aline Bonetto ("Amélie"), and Oscar-winning costume designer Lindy Hemming ("Topsy-Turvy"). Oscar-nominated editor Richard Pearson ("United 93") will cut the film.
Production will take place in Washington, D.C., Alexandria, Virginia, and in the UK, Spain and the Canary Islands.
Set to open in theaters November 1, 2019, "Wonder Woman 1984" is based on the character created by William Moulton Marston, appearing in comic books published by DC Entertainment. It will be distributed worldwide by Warner Bros. Pictures, a Warner Bros. Entertainment Company.
YOU SHALL GO TO THE BALL!
Or Just Put Your Feet Up, With Wool Couture's DIY Crochet Slipper Kit
Amy Slippers Crochet Kit – £19.99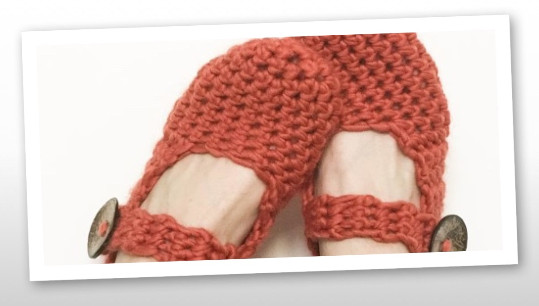 Who needs a glass slipper when you can own these cute and super chunky crochet ones…?
In fact, you don't even need a fairy godmother to sprinkle some magic dust and make these appear – as you can create them all by yourself thanks to the fabulous and all new Wool Couture 'Amy Slipper Crochet Kit'.
The kit comes complete with everything you need to get 'crochet hooked'. Start by choosing your favourite shade of yarn from 30 colours of pure merino wool, for that extra softness and warmth.
And, for those crochet novices, the large 8mm bamboo crochet hook ensures that as a newbie to counting stitches you're sure to stay on track!
In fact, in a few short hours you will be able to slip your feet into the finished item – and there's no chance you will want to leave these cosy slippers on any staircase – prince or no prince!
The full kit includes:
– 200g of super 'cheeky chunky' pure merino yarn for the slippers
– 2 coconut brown buttons to add that extra special detail to the strap
– Full printed instructions to get you started…and finished!
And, if this gets you crochet crazy, then a range of Crochet DIY kits are available to purchase online at www.woolcouturecompany.com starting from £19.99.

Introducing the Garmin® vívoactive® 3 Music:
Take songs and payments on-the-go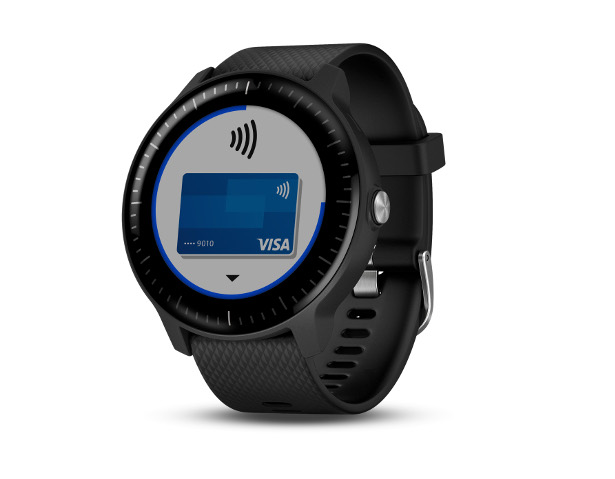 SYDNEY, Australia – 14 June 2018, Garmin Australia, today announced the vívoactive 3 Music, a GPS smartwatch with integrated music that lets users bring along their favorite tunes to every workout or activity. Featuring Garmin PayTM contactless payments and thousands of ways to customise with free watch faces, widgets, data fields and apps through the Garmin Connect IQTM store, the vívoactive 3 Music is the perfect accessory for running errands, running a 10K, and everything in between.
"Music can be a huge motivating component of any workout or activity, and we're excited to give our customers the ability to ditch their phones and listen to their favorite songs right from their wrist," said Adam Howarth, General Manager Garmin Australasia. "And with Garmin Pay, you can leave your wallet back at home, too, making it easier than ever to just get up and go."
Featuring the same fitness, wellness and smart connectivity features first introduced on the vívoactive 3, the vívoactive 3 Music gives users an extra pep in their step with on-device music storage of up to 500 songs. Download offline playlists1 from select music streaming services or transfer music from a computer directly to the watch. Once the music is loaded, pair the vívoactive 3 Music with a set of compatible Bluetooth® headphones (sold separately) and go.
Garmin Pay, a contactless payment solution2, means vívoactive 3 Music wearers can leave their cash and credit cards at home and still stop for a coffee, pop in a store, or grab a bite to eat throughout their day. Utilising their Garmin Pay wallet, users have the same rewards and benefits of the physical cards, with the convenience of having them right on the wrist for contactless payment.
With ElevateTM wrist-based heart rate3 and over 15 preloaded GPS and indoor sports apps including yoga, running, strength training and more, the vívoactive 3 Music is packed with features to keep up with a varied active lifestyle. The always-on Garmin Chroma Display™ is easy to read — even in direct sunlight. Like all of Garmin's wearables, it is safe for swimming and showering4 and has a battery life of up to 7 days in smartwatch mode and 5 hours in GPS with music mode5.
Customisation has never been easier with thousands of watch faces, widgets, data fields and apps available to download from the Garmin Connect IQ store. Keep tabs on when your ride is arriving with Uber ETA or turn on the lights at home with the SmartThings app.
The redesigned Garmin Connect makes it easier than ever to beat yesterday with colourful activity cards that give users an at-a-glance to the most important stats. Simply scroll down to compare today's totals to past results or tap in for more detailed information. Activities and other stats captured by the device are presented in vivid detail with data customised and filtered so that the user is only seeing what is most relevant to his or her goals. Users can connect with friends and family to motivate one another, join challenges, engage in friendly competitions and score colourful new Garmin Connect badges when goals are crushed.
The vívoactive 3 Music comes with a black silicone 20mm quick release industry standard band and has a recommended retail price of AU$499 and is available now. Accessory bands in different sizes are available for purchase separately for AU$45. To see more of what the vívoactive 3 Music has to offer, check out this feature benefit video or visit Garmin.com/vivo.
The vívoactive 3 Music is the latest innovation from the ever-expanding Garmin fitness segment that develops technologies to enhance and promote healthy and active lifestyles. Whether users are runners, cyclists, swimmers, multi-sport athletes, or simply looking to stay active throughout the day, there is a Garmin product that can help them reach their health and fitness goals.
For decades, Garmin has pioneered new GPS navigation and wireless devices and applications that are designed for people who live an active lifestyle. Garmin serves five primary business units, including automotive, aviation, fitness, marine, and outdoor recreation. For more information, visit http://www.garmin.com.au, and facebook.com/garminAU/.
🍫 Decadent dark chocolate with a difference, the sumptuous SEA SALT CARAMEL IN DARK CHOCOLATE bar from The Grown Up Chocolate Company is the ultimate treat for grown ups. Featuring rich dark chocolate enveloping a gooey caramel sumptuous centre with a touch of coarse sea salt – it's the perfect way to celebrate World Chocolate Day on the 7th July… or any other day you just need an indulgent bar of joy!
Famous for reimagining the chocolate bars we all loved as children, but for grown-ups, the experts at The Grown Up Chocolate Company
certainly know how to reach all adult sweet spots with their delicious creations… all handmade in Harlow from the highest quality ingredients (and a sprinkling of love).
Just remember, this is strictly for grown-ups, so keep them from the kids! 🍫
£3.25 (100g) from:
www.thegrownupchocolatecompany.co.uk
Six Nations Packages to See England Are Selling Fast
England rugby fans are eagerly snapping up tickets to see Eddie Jones's team in action in the last 6 Nations Championship before Rugby World Cup 2019™.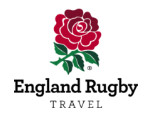 Official ticket-inclusive weekend break packages and day return options from England Rugby Travel (www.englandrugbytravel.com), England's own travel company, are proving extremely popular – and Scotland packages have already completely sold out in record time.
Even though England are in the middle of their summer tour to South Africa, fans are already dreaming of more glory across Europe next spring. England host France, Italy and Scotland at Twickenham and make the tough trips to Cardiff and Dublin in what is expected to be one of the most eagerly anticipated tournaments for years and supporters are not wasting any time in securing their places.
Remaining England Rugby Travel packages include:
Ireland v England – Saturday 2nd February – from £939pp
A two-night weekend break in Dublin includes flights from either Birmingham or Heathrow, an official match ticket, accommodation at a range of six hotels including the Maldron Hotel and exclusive access to a special event which featured Eddie Jones and the coaching team. A unique and unbeatable rugby experience.
This package is very popular, so fans are urged to book to avoid disappointment.
Wales v England – Saturday 23rd February – from £239pp
The Principality Stadium will be the backdrop to Wales v England. Quite simply they don't get any bigger than this – the rivalry, passion and history are huge – and England will be aiming for another success in the Welsh capital. Packages start from £239pp based on a day return, but one-night and two-night breaks are also available, including an accommodation at a choice of three hotels.
England v Italy – Saturday 9th March – from £139pp
A great introductory package for England fans at Twickenham. Packages start from £139pp and there are day returns or weekend break options available for fans who want to extend their rugby party over the weekend.
England v France – Sunday 10th February – from £179pp
Another ferocious Twickenham showdown against France. It's almost a decade since France were crowned Champions but this will be the perfect warm up to their Rugby World Cup showdown and demand for ticket packages are already extremely high. Packages start at £179 with one-night breaks only £199 with a choice of six hotels to choose from.
Kevin Smith, England Rugby Travel's head of sales and marketing, commented:
"We're looking forward to the 2019 6 nations tournament and, once again, we have a wide range of packages, including day-returns as well as overnight stays and weekend breaks for those who wish to spend a little longer soaking up the atmosphere.
"Eddie Jones attended our special event in Rome earlier this year, along with Phil Vickery and Ugo Monye, and offered a fantastic insight in to the squad, their pre-match preparations and hopes for the future – a vision which includes England winning Rugby World Cup 2019™ in Japan. Our official packages give rugby fans in the UK the opportunity to get up close with England rugby legends and promise it's going to be another event to remember."
For more information or to book a package, visit www.englandrugbytravel.com or call 0344 788 5000 and get ready for the Game of your Lives.
8 of the Best Summer Destinations for Wellness Travellers

As the days grow longer and temperatures begins to rise, it's time to jet off and enjoy the season before the arrival of autumn equinox. When looking for summer holiday inspiration, we're all searching for the perfect place to relax. Boost your health and fitness in spectacular destinations as Health and Fitness Travel, the wellness holiday specialists, unveil the best wellness destinations for summer 2018. From a back-to-nature active retreat in Menorca, to a bespoke mindful getaway in Sri Lanka; combine relaxation, wellness and an exotic location for the summer holiday of a lifetime.
Back to Nature Retreat in Spain: Wildfitness Menorca
Set in an elegantly refurbished 1798 villa, Wildfitness Menorca uniquely blends elements of nature to offer a comprehensive healing holiday. Engage in a variety of challenging outdoor fitness sessions, including combat drills and nature runs, within the inspiring surroundings of fragrant citrus trees and picturesque valleys. Spend your evenings relaxing in the untouched setting of Playa de Biniguas and reclaim some much-required peace. Round off your trip with an educational workshop on goal setting and healthy cooking to enrich you with the required knowledge to make life-long healthy habits.
Health and Fitness Travel (0203 397 8891 healthandfitnesstravel.com) offers 7 nights at Wildfitness Menorca from £1,424pp or £1,915 for single occupancy. Price includes accommodation, full-board, return flights and transfers.
Pick'n'Mix Fitness in Tenerife: Baobab Suites
Make the most of these warm summer months at Baobab Suites, located along the Atlantic Ocean in Tenerife. Tranquil ambience, private swimming pools and a range of holistic facilities are sure to recharge your mind and body. Whether you wish to deepen your practice of yoga, perfect your swimming or explore volcanic moonscapes, this wellness haven promises to cater to all your healthy needs. After a full day of fitness fun, soothe your senses with a range of de-stressing therapies, for a complete mind, body and soul experience at this tropical hideaway.
Health and Fitness Travel (0203 397 8891 healthandfitnesstravel.com) offers 5 nights at Baobab Suites from £1,150pp or £1,725 for single occupancy. Price includes accommodation, breakfast, return flights and transfers.
Cleanse and Tone in Sardinia: Forte Village Fusion Fitness
Set on a range of rugged hills overlooking crystal clear waters and immaculate white sand, Forte Village offers a truly memorable wellness experience. Strengthen and tone your physique on this exclusive Fusion Fitness holiday, offering personal choice over various activities and treatments. Tailor-make your bespoke schedule and choose from a variety of activities including personalised boot camp training, Kettlebell workouts and Pilates. Stay beach body confident this summer and recuperate your mind and body with healing spa treatments, including refreshing Thalassotherapy combining seawater and marine mud to have you glowing from head to toe.
Health and Fitness Travel (0203 397 8891 healthandfitnesstravel.com) offers 7 nights at Forte Village from £3,730pp or £5,635 for single occupancy. Price includes accommodation, half-board, a Fusion Fitness programme, return flights and transfers.
Mindful Escape to Greece: Porto Elounda Mindful Triathlon
Bask in the pleasant Greek sun along the stunning Mirabello Bay in Crete on a mindful break at Porto Elounda. Whip your wellness into shape this summer by engaging in rigorous exercise and reconnecting with your inner-self through guided mindfulness workshops. Boost body confidence with indoor triathlon training and push your fitness levels to heights you never thought you could reach. Rebalance your chakras by intensifying your practice of hatha yoga and clear your mind of unwanted doubts with focussed meditation and reiki. Take part in power walks amidst the picturesque surroundings and head home feeling healthier and happier.
Health and Fitness Travel (0203 397 8891 healthandfitnesstravel.com) offers 7 nights at Porto Elounda from £1,680pp or £2,935 for single occupancy. Price includes accommodation, a Mindful Triathlon programme, full-board, return flights and transfers.
Focus on Better Living in Italy: Borgo Egnazia Fitness
Take-off to the breath-taking town of Puglia in Italy for a refreshing holistic experience at Borgo Egnazia. Boost your metabolism with intense sport sessions and pamper yourself at the luxurious spa. Perfect your swing at their world-class golf course, surrounded by the rocky coast of the Adriatic Sea and delicately decorated with olive groves. Reap the benefits of the temperate weather by exploring the tranquil waters on a fishing excursion or scuba diving. Rediscover a new sense of joy with indulgent spa treatments, including ancient hot stone massages and aromatic baths.
Health and Fitness Travel (0203 397 8891 healthandfitnesstravel.com) offers 7 nights at Borgo Egnazia from £4,505pp or £7,345 for single occupancy. Price includes accommodation, a fitness programme, breakfast, return flights and transfers.
Ideal Weight in Thailand: BARAI Spa Healthy Weight Kick-Starter
Reach and maintain your optimum beach body at the BARAI Spa in Thailand. Reset your lifestyle with regular physical activity, nutrition teachings and mindful sessions. This programme stimulates a generally healthy lifestyle for weight loss that won't relapse any time soon. Feel inspired by your surroundings of tropical gardens, white sand beaches and focus on your long-term body goals. Create changes in your overall well-being with personal training, detoxifying body therapies and dedicated hours of yoga practice. Conclude this healthy holiday by easing off your muscles in the BARAI's calming 30m salt water swimming channel.
Health and Fitness Travel (0203 397 8891 healthandfitnesstravel.com) offers 7 nights at The Barai Spa from £2,935pp or £4,020 for single occupancy. Price includes accommodation, a Healthy Weight Kick-Starter programme, full-board, return flights and transfers.
Holistic Getaway in Sri Lanka: Santani Mindful Triathlon
Nestled amid the green rolling hills of Sri Lanka, this exclusive Mindful Triathlon holiday will restore your inner balance with its sustainable approach. The charming eco-friendly ambience will entice you to get adventurous outdoors through biking, power walks and hikes. Balance your emotions with private guided meditation or repeated sessions of regulated breathing. Enjoy tailor-made diet plans, fitness classes and herbal remedies to cleanse away the winter toxins, and have you feeling radiant for the summer months ahead. This transformative getaway ensures the ultimate wellness experience and will lay the foundation for a continued life of improved well-being.
Health and Fitness Travel (0203 397 8891 healthandfitnesstravel.com) offers 7 nights at Santani from £3,260pp or £4,090 for single occupancy. Price includes accommodation, a Mindful Triathlon programme, full-board, return flights and transfers.
Tone up in Portugal: Longevity Cegonha Country Club Fusion Fitness
Nestled in the serene Algarve coastline, Longevity Cegonha Country Club's Fusion Fitness holiday will help you attain the summer body you always dreamed of. Embark on a personalised active break by choosing 1-on-1 activities suitable for your fitness journey, including outdoor circuit training, swiss ball and core workouts. Nature walks in the stunning surroundings will re-energise you, whilst the assisted stretching and Pilates sessions will leave you with unending peace. Immerse yourself in renewing therapies such as body scrubs, facials and relaxing massages to head home with a toned physique and peaceful mind.
Health and Fitness Travel (0203 397 8891 healthandfitnesstravel.com) offers 7 nights at Longevity Cegonha Country Club from £1,245pp or £1,675 for single occupancy. Price includes accommodation, a Fusion Fitness programme, breakfast, return flights and transfers.
For advice, guidance and booking visit www.healthandfitnesstravel.com or call 0203 397 8891
Gymnast Kadia Maklin from Larne WINS Northern Ireland talent contest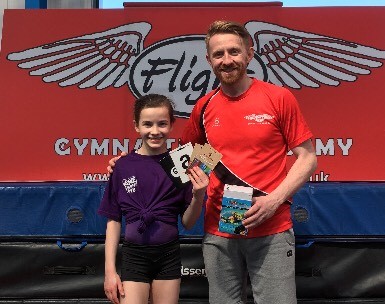 Gymnast Kadia Maklin, aged 13, from Larne in Northern Ireland has been announced as the winner of a talent contest by the charity Crimestoppers' youth service, Fearless.
The contest for 11-16 year olds promoted the service and website Fearless.org, and accepted entries from those with talents commonly seen on popular shows such as Britain's Got Talent and The X Factor.
The talent contest encouraged young people to upload clips of up to two minutes showcasing their skills to YouTube. A number of entries were received with talents including singing, song writing, gymnastics and dancing.
The final entries can be viewed at: https://www.youtube.com/watch?v=WzYBB4rvUis&t=5s
The prize for talented Kadia is a bundle worth £250 that consisted of an action camera, JD Sports vouchers, Nandos vouchers, Amazon vouchers and cinema tickets.
Fearless was launched in 2010 with the aim of engaging with and educating young people about the consequences of their choices and the punishments that could be handed down if they are found guilty of a crime. The website also allows them to give information about crime 100% anonymously using a secure online form on the site. Part of the redevelopment of Fearless.org has included a section dedicated to professionals that work with young people, enabling them to access a selection of our free educational teaching resources.
Speaking about the contest, Kadia said: "I'm really excited and happy to have won the competition. The prizes are amazing. I love gymnastics and have done it since I was little. It's my favourite sport and I hope that by winning, more people will get to know sport."
Fearless Coordinator Christopher Onwuzo added: "This is a brilliant event for Fearless. It's been great to highlight the talents of the young people of Northern Ireland in such a positive way.
"Sadly young people are often portrayed in a negative light, but this competition has been very much about encouraging and engaging with them positively. Through this, we can work toward our ultimate goal in supporting young people to make informed decisions about reporting crime."
More information about Fearless can be found at www.fearless.org
FOREVER TREASURE
Doll's Prams from Silver Cross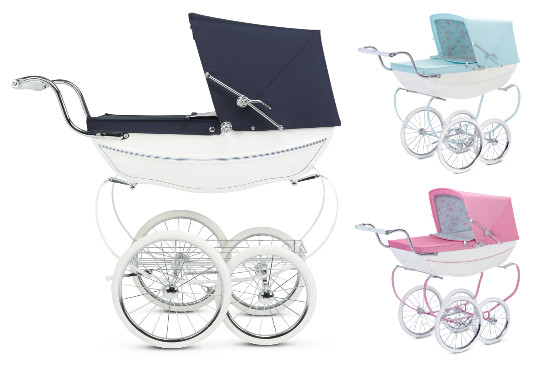 Clockwise: Oberon White (also available in all Navy) – £300, Special Edition Sweet Pea – £400, Special Edition Blossom – £400
Make your little one's dream come true with an exquisitely elegant Silver Cross Doll's Pram.
Choose from the classic navy and white, prettiest of pinks or soft shimmering teal with floral lining – whatever you opt for, it's certainly that special gift for a birthday or christening that will be treasured forever.
And, with highly polished chrome-spoked wheels and the famous Silver Cross C-Spring suspension, it's the perfect ride for your little one's favourite doll!
A timeless classic, handmade for over 140 years by skilled craftsmen and women in Yorkshire, England – ensuring every pram has the special Silver Cross hallmark of quality, beauty and attention to detail.
A truly classic keepsake to pass down from generation to generation.
www.silvercrossbaby.com
JustGiving page set up for TT Rider Steve Mercer following critical collision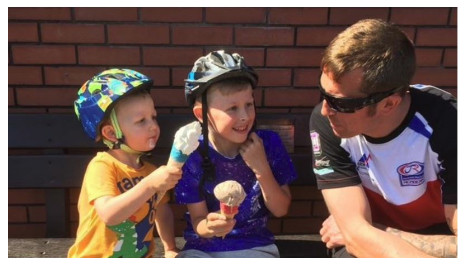 A JustGiving crowdfunding page has been set up for TT Rider Steve Mercer, who is in a critical condition following a collision.
Steve was involved in a collision with a course car at Ballacrye. He remains in a critical care ward at Aintree Hospital in Liverpool after the incident on 30 May, in which Steve was taking part in a qualifying session for the Isle of Man TT races.
He suffered a brain injury, damage to his back, fracture to his larynx and pelvis, has 5cm of his femur missing, and a broken ankle and heel. The extent of his brain injuries is still unclear.
He underwent emergency surgery for his pelvis and is still due to have further surgery over the next week.
His wife Caroline has now set up a JustGiving page to support him during his recovery and more than £23,000 has been donated.
She wrote on the page: "No one can predict what the future holds for Steve, we just have to give it time but I for one want to be able to give him everything I can that he needs to aid his recovery or make him more comfortable."
For further information or to donate, visit https://www.justgiving.com/crowdfunding/stevemercerofficial
COTTON TRADERS LAUNCH DODDIE WIER CHARITY TSHIRT THIS MOTOR NEURONE DISEASE AWARENESS MONTH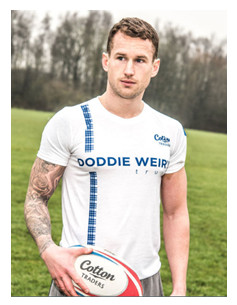 In honour of Motor Neurone Disease Awareness Month and in support of one of the most recognised faces and personalities in international rugby, casual clothing specialist Cotton Traders has launched a new charity limited edition t-shirt in honour of Scottish rugby legend, Doddie Wier.
The classic crew neck t-shirt is launched in support of Doddie who just last year shared his diagnosis of Motor Neurone Disease with the world and launched his charitable foundation, Doddie Wier 5 Trust, with the aim to raise both awareness of Motor Neurone Disease and also to make grants to individuals suffering from MND, to enable them to live as fulfilled a life as possible.
Designed exclusively by Cotton Traders the new charity t-shirt is launched in partnership with the trust. Its classic short sleeve design is available in white and boasts tartan detailing, along with a number 5 printed on the chest and sleeve and a small Cotton Traders logo to the chest.
Motor Neurone Disease is a fatal rapidly progressing disease that affects the brain and spinal cord. It affects up to 5,000 adults in the UK at any one time, and more than half of those diagnosed unfortunately don't survive more than two years.
For every t-shirt sold online, Cotton Traders will donate £8 to the Doddie Wier 5 Discretionary Trust to help fund vital support and grants to families like Doddies who are facing a tough challenge ahead.
Speaking about the launch of the new t-shirt, Cotton Traders founder and former England rugby star, Fran Cotton, said, "Not only is Doddie one of Rugby's most recognised personalities, but he's a talented, committed and athletic lock forward now facing his biggest challenge to date. Since his diagnosis, Doddie has been driven to help fellow sufferers and seek ways to further research into this currently incurable disease. We hope that as many people as possible can support Doddie by purchasing the t-shirt and helping to make a difference to the lives of all those affected by MND."
Cotton Traders Doddie Wier T-shirt is priced at £18 and available at https://www.cottontraders.com/men/tops-and-t-shirts/t-shirts/doddie-weir-short-sleeve-t-shirt/AA14164.html.
Lighting the way with Industville
Industville are specialists in the design and manufacture of unique industrial lighting and furniture.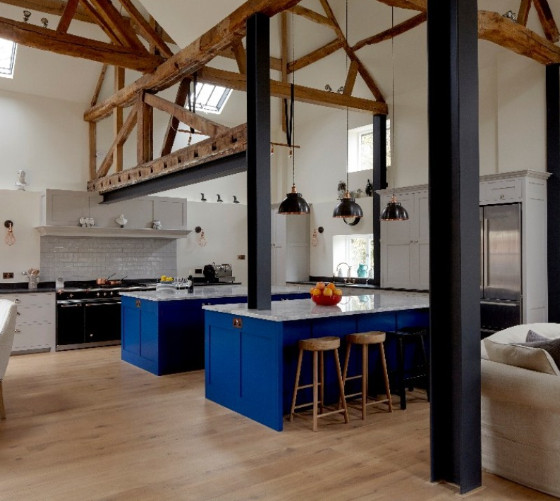 Brooklyn Pewter & Copper Dome Pendants £99.00, Brooklyn Copper Balloon Cage Wall Lights £89.00
(Kitchen; Higham Furniture, www.higham.co.uk t:020 7381 0488. Photographer; Rowland Roques-O'Neil, www.roquesoneilphotography.co.uk)
Industville are dedicated to offering customers high quality, design-led lighting and furniture and supply to architects, interior designers, property developers, as well as home owners. Their extensive lighting range includes wall lights, flush mounted lights, globe cluster lights, ceiling pendants and many more, ideal for giving any room an on-trend industrial twist. Whether you're looking for pendants to enhance your kitchen island, wall lights for your bathroom, or something special to illuminate your hallway, Industville are sure to have the perfect solution.

ISLE OF HEDGEHOG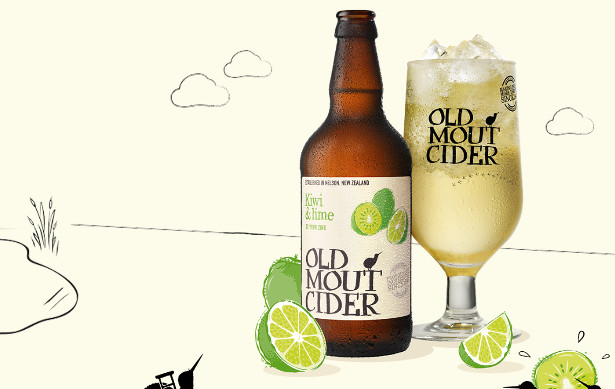 · Britons are overwhelmingly in favour of drastic action, including freeing up UK islands to create predator-free safe havens for endangered species, in order to protect vulnerable wildlife
· The UK could follow in the footsteps of New Zealand, a conservation champion, that has taken drastic action to save its vulnerable national icon, the kiwi, by implementing a predator-free islands scheme
· To raise awareness of the conservation scheme native New Zealand cider, Old Mout, is joining forces with wildlife enthusiast, Michaela Strachan, and charity, Kiwis For kiwi, in a bid to save the vulnerable bird in a short documentary film called 'The Forgotten World': https://www.youtube.com/watch?v=dJiDC7TgcfI
· Old Mout Cider is hoping to make the people of Britain fall in love with the kiwi and inspire them to save this incredible animal by signing up to its mission. And for everyone who signs up to save the kiwi, 20p will be donated to Kiwis for kiwi https://www.oldmoutcider.co.uk/help-save-the-kiwi
A new comprehensive study by The Mammal Society, which reveals that a fifth of Britain's wild mammals 'at high risk of extinction1, reaffirms that urgent action must be taken sooner rather that later otherwise Britain stands to lose its precious species. But now, a ground-breaking idea from the southern hemisphere may offer a lifeline.
Ever heard of the Isle of Hedgehog? Or how about the Island of Red Squirrel or Mouse-Eared Bat? Maybe not, but if 82% of Britons2 get their way, a vision inspired by a conservation project in New Zealand may result in the British Isles becoming predator-free safe havens for endangered animals in order to preserve iconic national creatures.
This aligns with a new initiative by New Zealand's Department of Conservation is protecting its national icon, the kiwi bird, by creating predator-free islands where the birds can roam free without being harmed by animals that hunt them, Old Mout commissioned a survey on British attitudes on wildlife conservation. The research of 1,000 Britons found that over 82% would be in favour of similar drastic action to help save its vulnerable or endangered creatures in Britain, including relinquishing land to create safety haven, sanctuaries or even go as far as the introduction of predator islands to preserve the likes of hedgehogs and red squirrels.
Similarly to New Zealand's iconic kiwi that has declined by 99% over the past 50 years and could go extinct in the next 50, the nocturnal and solitary hedgehog's numbers have dwindled to 522,0001. While despite living in the UK for an estimated 10,000 years, the grey squirrel's population has declined to 140,0003.
What's more urgent is, despite the kiwi evolving over the past 50 million years, New Zealand's indigenous bird could soon go the way of its prehistoric ancestor, its dinosaur cousin, without the introduction of predator free islands.
The kiwi's best chance of survival now lies in the hands of the charity Kiwis for kiwi who are undertaking a remarkable feat – creating predator free islands. But they need support and New Zealand-born, Old Mout Cider, is once again inspiring Brits to help save this vulnerable bird – plus for everyone who signs up to the mission at https://www.oldmoutcider.co.uk/help-save-the-kiwi 20p will be donated to the cause.
To highlight the important work being done, Old Mout teamed up with wildlife-expert Michaela Strachan, and charity, Kiwis for Kiwi, to create a short documentary film called The Forgotten World. The short film follows Michaela traveling to New Zealand's Kapiti Island – an isolated sanctuary for the nation's most endangered birds – which mirrors the prehistoric conditions of the time that the kiwi's ancestors, the dinosaur, roamed the land.
While in the remote and wild Forgotten World, Michaela witnesses first-hand, the positive results of the predator-free island initiative, with a kiwi population thriving in the absence of predators, which were once brought to the country by man. As a result of these predator-free islands, the kiwi survival rate has increased from 1 in 20, to 14 in 20 on these islands.
The thought-provoking three-minute documentary film follows Michaela's journey – both day and night – and gives an exclusive behind-the-scenes look at an extraordinary project to restore the forest and freshwater ecosystem as closely as possible to their pre-human state. She joins a Kiwis for kiwi ranger as they trek through the exotic terrain, seeking out wild kiwi in burrows and discovering positive signs of a recently hatched kiwi egg.
Michaela Strachan said: "It's staggering to think that a bird that has been around for 50 million years could go extinct in the next 50. We need to do everything we can to save as many species as possible. In New Zealand, conservationists are working tirelessly to protect the kiwi from predators that have seen its population plummet. We are a small world and must take threats to species extremely seriously before it's too late.
"I hope this documentary film helps people understand just how precious the kiwi's history is, and more importantly how its future is hanging in the balance. Let's not be the generation that says goodbye to species, but be the generation who rallies together to look after our environment. So join Old Mout's mission, and together, we can save the kiwi."
Old Mout's Emma Sherwood-Smith said: "As New Zealanders, our epic landscapes and great wildlife inspire our adventurous spirit. If we are to enjoy it in the long run we desperately need to look after it. Yet, the kiwi, the symbol of our country, is in great peril. The work to create predator-free islands has become a beacon of hope for the people of New Zealand, and we want to spread the word to help save this vulnerable bird from the brink of extinction.
"Our Kiwi roots mean this little bird is close to our hearts which is why we're making the plight of the kiwi famous to people in Britain – a nation of animal lovers. We hope people will fall in love with these captivating, clever and charming little birds. No one wants to see a species go extinct and we hope our documentary film will have a halo effect to get everyone who enjoys our cider in Britain to think a little more about the impact they have on their own environment while supporting our mission."
Next-generation 'bio-inspired' rugby padding investigated by university researchers with World Rugby
Rugby players – whether young, old, playing or retired – are being asked for their views on padded clothing as part of ongoing research into next-generation apparel design for the sport.
Academics from Manchester Metropolitan University and the University of Sheffield are researching padding – as currently permitted in the shoulder region of rugby apparel and breast padding for women players – on behalf of the sport's global governing body, World Rugby, who are funding the project.
This research will feed into a player-centred review of regulations by World Rugby, including how testing and specifications will be developed for kit into the future.
The aim is to ensure that padded clothing and designs are assessed and controlled in a way that best replicates real life impacts and playing conditions, providing appropriate protection for the nature of the game.
Now an online survey for players – both amateur and professional – has been launched to gather the opinions on padded clothing of those who take to the rugby pitch.
Dr Thomas Allen, Senior Lecturer in Mechanical Engineering at Manchester Metropolitan University, said: "We are working alongside World Rugby to ensure Regulation 12 for padded clothing is in the best interest of the players and for the good of the game.
"Our team at Manchester Metropolitan consists of researchers from the Faculty of Science and Engineering and the Manchester Fashion Institute, and we are reviewing state-of-the-art padded clothing, investigating how manufacturers may look to apply the latest and emerging materials and technologies."
Some of the questions Manchester Metropolitan academics want to answer are whether emerging safety materials have unintended consequences for the wearer and how rugby kit might evolve if there were no restrictions on the development of garments by World Rugby.
They will also be looking into whether safety clothing of the future will be auxetic – which means it becomes thicker when stretched – or 'bio-inspired'.
Dr Prabhuraj Venkatraman, Senior Lecturer in Textile Technology at Manchester Metropolitan University's Manchester Fashion Institute, said: "Rugby is a high contact sport where most injuries occur predominantly in the shoulder region.
"The project will look to build base line knowledge on identifying fabrics and new materials and pads to protect players from injuries such as cuts and lacerations and to ensure it is flexible, conformable and offers resistance to wear and tear without affecting players' comfort and movement.
"The project will also investigate various joining technologies to embed these protective materials within the garment."
At the University of Sheffield, experts in human interactions and polymer chemistry will be investigating how the testing required by current regulations should be adapted so it provides a more accurate assessment of impact behaviour and better reflects what occurs in real play situations.
Dr Heather Driscoll, Lecturer in Engineering (Degree Apprenticeships) at the University of Sheffield, said: "World Rugby regulations for padded clothing were developed in the late 90s and the pace of innovation both in the game and kit materials have moved on significantly since then.
"World Rugby contacted us to undertake this research to review whether these regulations are still appropriate for the modern game and investigate their suitability to make use of upcoming developments in material technologies."
Dr Matt Carré, Reader in Mechanical Engineering at the University of Sheffield, said: "The research we are focusing on at the University of Sheffield is how padded clothing can be assessed so it accurately replicates real-world factors, such as anatomy, type of contact and that it also takes into account injury risk.
"This is why we want to hear from rugby players about their everyday experiences and we'll be taking this information to help develop synthetic test platforms that mimic the behaviour of human tissues when subjected to impacts."
World Rugby Head of Technical Services Mark Harrington added: "World Rugby applauds this important research that will ultimately benefit players at all levels of the game. Research is key to our evidence-based approach to law, regulation and player welfare evolution, and we look forward to the outcomes."
Players are invited to take part in the survey via http://rug.by/vtw20J before the closing date of June 30.
WORLD CUP FAN MILES
KIWI REVEALS MOST DEDICATED FOOTBALL FANS ACROSS THE GLOBE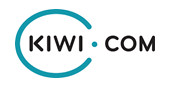 Football fans will travel over 11 million miles to catch a glimpse of their teams play in Russia this this summer
Three Lions supporters will travel to the moon and back in a bid to witness World Cup glory
Spanish fans will be most in abundance at this summer's finals
LONDON, 13th JUNE 2018 – With the start of the World Cup just hours away, flight booking website Kiwi.com has reported that football fans from around the globe will travel over eleven million 'fan-miles', in a bid to see their teams in action at this summer's World Cup Finals in Russia.
Data released today by Kiwi.com reveals which country's fans are travelling furthest to see their teams in action, based on the number of bookings to Russia, multiplied by the distance covered to get there.
The Spanish top the list, with footie fanatics travelling over 1.8m miles in a bid to see their team lift the trophy. Spaniards will hope their dedication will boost the national teams performance, given the dismal display in Brazil four years ago when La Roja exited at the group stage. Latin American teams also feature in the top three of the most travelled fans, with both Mexico and Colombia appearing in second and third position respectively.
According to the data released, England fans wil be travelling a total of 430,000 miles to catch a glimpse of Kane and co in action in Russia, the equivalent distance of travelling to the moon and back.
Serbia, Nigeria and Senegal make up the bottom three in fan miles travelled to this summer's finals in Russia.
Booking data released by Kiwi.com has also revealed which nations will have the most supporters in Russia this summer, with the Spanish again topping the list. Predictably, Three Lions fans are also travelling in their droves to Russia this summer, as bookings from England place fans in scond position, with Les Bleur supporters from across the Channel completing the top three.
The stands during Senegal's games might appaear a little bare, as Kiwi.com reports little in the way of bookings to Russia from the West African nation. The hysteria around the Nigerian national football team kit has done little to drum up support from its fans, as they appear second from bottom in the list of fans visiting Russia this summer. The 6,000 mile journey from Costa Rica to Moscow appears to have been a stumbling block for supporters of Los Ticos, the data reveals they also appear in the bottom three.
Kiwi.com also reported that football fans in the UK's capital appear to be most patriotic with the flights from the capital to Russia out numbering any other UK city by 5:1 in bookings made. Mancs appear in second position with Brummies coming in third in the table of bookings to Russia this summer.
Alison Couper, from Kiwi.com said: "Sporting events always capture the hearts and minds of the British public and nowhere is this more evident than in football.
"The surge in traffic on Kiwi.com to Russia since England secured a place in the finals just goes to show the impact that the love of the game has on consumer flight choices."
Kiwi.com offer great value flights to Russia for the start of England's World Cup campaign on Monday, starting from £238, more can be found online here.
*Flight Search increases based on Kiwi.com data collected on 13thJune 2018 for Volgograd
With this matching mug and notebook from the National Theatre Bookshop,
everyone can feel like Wonder Woman.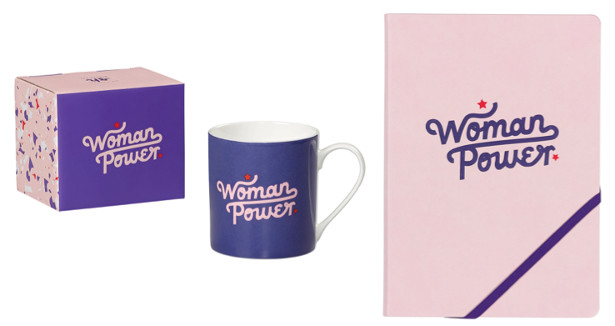 Bold purple and mellow pink topped off with a retro font make this lovely set a must have for budding activists.
Woman Power Mug – £10 & Woman Power A5 Notebook – £12.50
Available from The National Theatre Bookshop
shop.nationaltheatre.org.uk
TRAINING KIT LAUNCH: LOOK LIKE A QUIN, TRAIN LIKE A QUIN
Harlequins and Principal Partner adidas have today released the 2018/19 training range for general sale

This year's collection of T-shirts, vest tops and polo shirts celebrate the London Club's rich history, while reimagining its iconic, 150-year-old diamond design using modern materials.
The training T-shirts and vests, set on a base of midnight black, pay homage to the original Harlequin doctrine, as detailed in historical club records which outlines how members would wear a jersey with "dark blue knickerbockers and stockings".
Meanwhile the training shirt, the centrepiece of the range, features an all-over graphic on a grey base which both harks back to Harlequins jerseys of old while bringing it into the modern era with the use of cutting edge fabrics and the latest cuff and collar execution from adidas rugby.
Like our star players you can train like a Harlequin in our range that uses Climalite fabric, designed to direct moisture away from the body to keep athletes cool and avoid overheating.
The entire training range is available to buy today from shop.quins.co.uk and in the Club store from Wednesday 20th June. Order today and we will guarantee FREE standard delivery until June 29th and all orders will be dispatched within 48 hours of purchase on any item.
Stay tuned for the announcement of our new home and away kits for the 2018/19 season.
Meet Yogi
Yogi – Sponge Holder
www.animicausa.com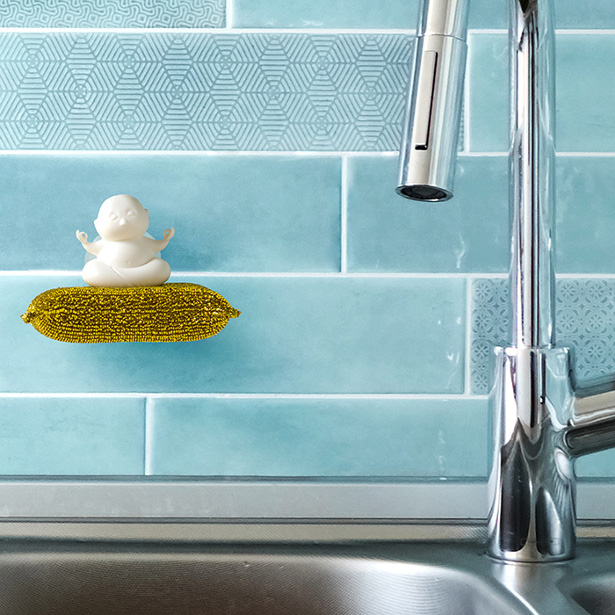 NOT like father, like son

· Only one in six to follow same profession as father
· Young people 4 times more likely to follow their fathers' careers path if they were in private sector than public sector jobs.
· Entrepreneurial fathers more likely to have an impact on children
18th June 2018, London: On Father's Day, children showed their appreciation of fathers but most are unlikely to follow in their footsteps. Over 83% of young people expected to enter the workforce this year said they wouldn't pursue the same profession as their father according to Magnet.me, the UK's biggest student and graduate careers site.
Whilst the majority (44%) of fathers regularly discuss their work with children, they don't seem inspired to take up jobs like them. This divergence between fathers and their children is especially acute for those in public sector roles.
Only 4% of young people whose father works in the public sector, said they would take up a similar role. This compares starkly to the private sector where 16% of young people said they would follow suit. Interestingly, almost a third (32%) of young people whose father was an entrepreneur would purse similar ambitions.
Ms Sarah Jacobs, a graduate from Manchester University said: "My mother is a nurse and father is policeman. They are having great careers but I just don't see myself or people like me in their roles in 2018. The public sector just doesn't have the same kudos that maybe it once did".
Ms Maxi Morar, a finalist at University of Warwick said: "I believe that my father shaped my focus and perspective career-wise because he talks with such a genuine passion for his work. As a matter of fact, my passion for maths and statistics comes from him. I expect to enter the world of asset management, much like him".
A significant number of fathers (46%) impart careers advice to their children and the majority of these young people (57%) say they value their opinion and advice.
Vincent Karremans, Founder of Magnet.me commented: "Fathers and children are clearly engaged on conversations about the world of work but young people clearly have different ambitions. The poor image of the public sector, with low wage and slow career progression prospects hasn't helped".
"There are wider career opportunities available now in industry as well as cross-border. The world has become a smaller place over the past 30 years".
Playtime with The Crazy Store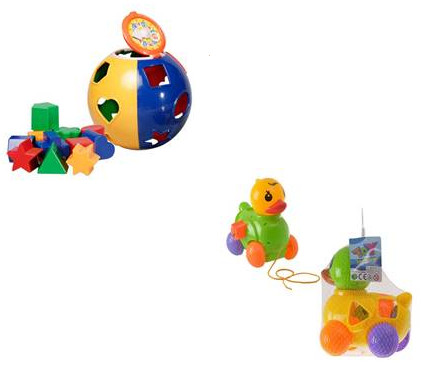 Rainy winter days means we must get creative to keep the little ones entertained inside. Luckily for you, The Crazy Store has a wide variety of baby and toddler toys and educational products that will keep them busy indoors.
These are our favourites, but you can find more options at a Crazy Store near you or visit http://www.crazystore.co.za
Play & Learn Stacking Cups Set; stack of 6
R29.99 each
Product code: 369-000200
Round Shape Sorter
R109.99
Product code: 369-000821
Pull Along Shape Sorter
R79.99 each
Product code: 369-000823
Musical Phone; battery operated
R139.99
Product code: 369-000989
Wheeled Rattle; assorted
R59.99
Product code: 369-001024
Caterpillar Rattle
R39.99 each
Product code: 369-001026
RPF announces that Charlie Miller, award-winning Edinburgh-based hair stylist, will feature in new development at Raeburn Place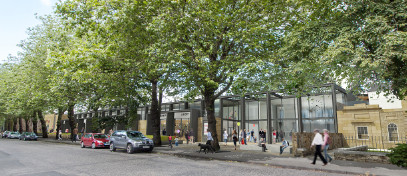 Raeburn Place Foundation (RPF) is pleased to announce that Charlie Miller is the latest tenant to sign a lease agreement for its new development at Raeburn Place, in the heart of Edinburgh's fashionable Stockbridge.
David Newlands, Chairman of the Raeburn Place Foundation, said:
"I know I speak for all the trustees in saying we are delighted to have secured Charlie Miller for Raeburn Place. They are an award-winning Edinburgh-based company with a 50-year provenance and a well-deserved reputation for quality and creativity. Bringing them to Stockbridge will attract their loyal clientele here too, increasing footfall and benefiting the local economy."
Josh Miller, Joint Managing Director, Charlie Miller, said:
"Charlie Miller's essence has always been evolution and we are excited to announce this next step in our journey. Stockbridge is a key location in Edinburgh and one we have had an eye on for a while. The new development at Raeburn Place will provide us with a salon that meets our stringent requirements, in a popular part of the city. We look forward to opening our doors in 2019."
In redeveloping the famous sports ground at Raeburn Place, where the first rugby international was held, RPF will create first-class sports and recreational facilities that are fit for the 21st century and open and accessible to all.
The commercial units that will be located along Comely Bank Road are central to these plans. They will provide the annual income necessary to ensure the charity's financial sustainability and enable it to meet its charitable objectives, which include the advancement of public participation in sport and the advancement of heritage. In practical terms, this includes actively supporting sports organisations, including Edinburgh BATs, a community youth rugby programme, other charitable initiatives and the Museum of International Rugby, as well as maintaining the facilities and sports ground at Raeburn Place.
Charlie Miller will join Marks & Spencer Simply Food and Waterstones as tenants, taking unit 2, which is approximately 2,000m². The trustees look forward to making announcements about further tenants in the near future.
Paint My Window!
Colour plays an important role in our lives, especially in our homes. Colour can say something about your personal style and allow you to express your creativity. It can also help present your home in its best possible light, adding to that all important kerb appeal.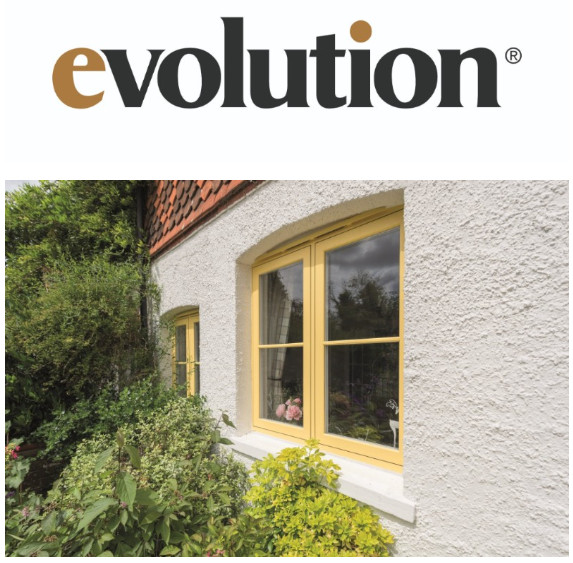 The good news is that your windows no longer have to be just white. With Evolution Windows you can create a totally unique look to your windows and doors with a wide range of colours and finishes – from traditional woodgrain finishes to a rainbow of options using our Kolorbond system. The colour you choose for your Evolution coloured windows can enhance the beauty of your property. Whether you want a simple white, a traditional wood finish or even a unique custom colour blend – the choice is yours.
If you want even more choice our Kolorbond system allows us to custom paint your windows and doors in over 200 RAL colours.
Evolution offers 10 standard authentic timber-effect finishes and 1 smooth gloss finish, all of which have been carefully selected to compliment a wide variety of houses.
Our painted and woodgrain finishes are durable, scratch resistant, can be easily cleaned and offer high performance and longevity in all types of weather conditions including bright sunlight, high rainfall or coastal conditions. Popular options include Cream, White Grain and Natural Oak, are joined by strong contemporary colours such as Olive Grey, Agate Grey and Anthracite.
In addition to our collection of classical timber finishes, Evolution also offer a bespoke colour matching service. If you have found a particular colour you love or wish to replicate an existing colour present in your property, we can colour match it, creating a window which is truly unique to you and your home.
We can paint your windows to one of over 200 RAL colours using our in-house colouring facility. All of our custom painted windows still have the authentic wood grain detail to them to maintain the look and feel of real wood. Our painting process involves applying a hard-wearing coating that has a guarantee of 10 years, but carries the life expectancy of 30+ years, for total peace of mind and a virtually maintenance free coloured timber effect windows.
If you so desire we can also offer a service where the outside of the window is a different colour to the inside. For example if you have coloured windows at the front of your property and white windows at the rear, you may wish all of your windows to be white from the inside.
The multitude of colour options and finishes available from Evolution coloured windows ensures you have a wide selection of shades to choose from to achieve the perfect aesthetics you desire for your property – inside and out!
For further information visit www.evolutionwindows.com or call 0800 773 4045.
Four in five Brits have "no clue" when it comes to taking vitamins
Note: Rob Hobson available for interview. Vitamin nutrition and workout plans available for features.
New study shows four in five Brits are clueless about vitamin health
A worrying third don't know what vitamins they need, but 37% are taking supplements to support their immune system and 21% to combat tiredness in their day-to-day lives
Nutritionist Rob Hobson reveals the smartest new way to get your vit-hit
Four in five Brits are completely clueless when it comes to their vitamin health. A mere 13 per cent of Brits think they have a good grasp of vitamins and their importance in a healthy diet.
And a worrying 87 per cent confess they know little to nothing about vitamins and how they affect the body.
Despite this lack of knowledge around the subject, 82 per cent understand that sensible management of vitamins and minerals in our diets is important for maintaining good health, demonstrated by the fact that 2 in 3 Brits are taking some kind of supplement on a daily basis.
30 per cent even believe they have experienced a health issuewhich was caused by a lack of certain vitamins or minerals.
We uncovered that nineteen per cent of people avoid vitamin supplements because they don't like taking tablets, and 24 per cent say vitamin supplements are too expensive to incorporate into their daily lives.
As a result we can see the increase in popularity of fortified food and beverages as three in four prefer to get their vitamin intake from food and drink rather than tablets or supplements.
And in fact thirty one per cent have chosen an item of food or drink in the last month specifically because it was fortified with vitamins and minerals.
Cassie Shuttlewood from Tetley Super Squash, who commissioned the study, said: " We can clearly see that despite lots of talk on the subject, the UK still doesn't really know how to vitamin-up, and different ways of finding how to best consume what's good for you are needed. Which is why we have launched Super Squash, as it's time squash got smart to help people achieve their RDA of vitamins with benefits ranging from immune system support to helping to reduce tiredness and fatigue, more easily. We've boosted the UK with our Super Teas, and now its time to help people in a fresh format.
" With more and more people wanting to take the additional vitamins they need through their diet, functional food and drink with added vitamins has become a major trend. It has to be about ease of consumption to match increased levels of awareness to make a real difference."
And with only 17 per cent believing they regularly get their five a day in their current diet, vitamin supplements in some form are increasingly important for UK health – especially if you understand the right ones for your own needs.
Nutritionist and author of Detox Kitchen Bible Rob Hobson, says: "Understanding the benefits associated with certain nutrients can help people to personalise their health. A good example is Vitamin D, which is associated with bone health and immunity. 65 per cent of people surveyed, didn't realise you cannot get sufficient levels from diet alone, and whilst people may have known sunshine is important, they hadn't considered supplementing when there's lack of it. Understanding the benefits can help people manage their health concerns."
He continues:
"Until now people have been relying on supplements but now drinks are another interesting delivery method especially for those who don't like taking tablets."
The study also asked Brits to consider the reasons why they supplement their diet with vitamins.
A healthy immune system was key for 37 per cent of respondents, who take vitamins to ensure they remain strong against illness.
Twenty one per cent take a mixture of vitamins to combat fatigue and tiredness in their day-to-day lives.
And one in seven are concerned with maintaining healthy bones and teeth through the use of supplements within their diet.
To help the UK increase their understanding and intake of what they need, Tetley is running a specially created series of events, the Tetley Super Squash Sessions, to educate the public on the benefits of the new way to enjoy taking vitamins. Taking place in London on the 22nd and 23rdJune, the one stop shop for vitamin health will feature The Immunity café run by Rob Hobson, dishing out practical advice on vitamin health, and a series of high energy HIIT sessions, run by social media influencers, The Soul Sisters. Tickets are available for the sessions at Eventbrite or Tetley.co.uk.
Fit with VFit is a brand new fitness app which allows people to work out no matter where they are – such as when away from home on holiday!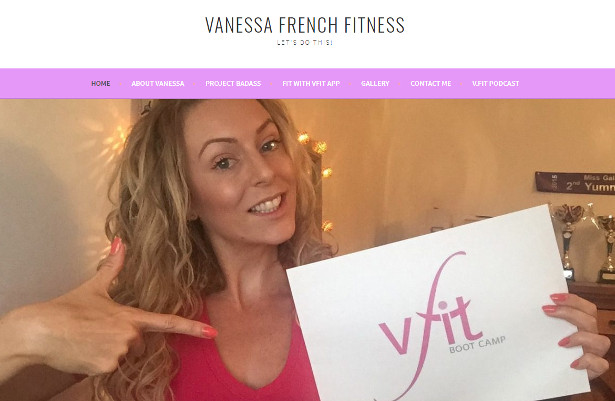 It offers something a little bit different but something for everyone in the range of workouts available, all fully guided by Vanessa French, who is a successful personal trainer, model and motivational coach who focuses on exercise to help people's physical and mental wellbeing.
The app offers 15-20 minute bite sized workouts which are easy and simple for busy people to do no matter where they are. There's a wide range of workout styles available including bodyweight HIIT workouts, ab workouts and resistance workouts. This ensures that there is a workout for everyone, no matter what type of fitness method they prefer or what equipment they do or don't have to use at the time.
The app also comes complete with a full range of healthy and tasty meal options with recipes and cooking methods. All have been broken down to offer a full calorie and macronutrient detail. You can also track your progress on the user-friendly app.
Full details are here: vanessafrenchfitness.com
The app is £20 a month – so much cheaper than a personal trainer and/or a gym membership!
Warner Bros. UK is pleased to make available the Lil Yachty Music Video featuring the "GO! (Remix)" track for TEEN TITANS GO! TO THE MOVIES, coming to UK cinemas August 3rd.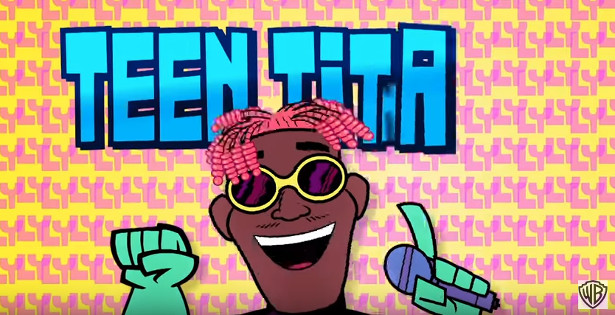 When the Teen Titans go to the big screen, they go big! "Teen Titans GO! to the Movies" finds our egocentric, wildly satirical Super Heroes in their first feature film extravaganza—a fresh, gleefully clever, kid-appropriately crass and tongue-in-cheek play on the superhero genre, complete with musical numbers.
It seems to the Teens that all the major superheroes out there are starring in their own movies—everyone but the Teen Titans, that is! But de facto leader Robin is determined to remedy the situation, and be seen as a star instead of a sidekick. If only they could get the hottest Hollywood film director to notice them. With a few madcap ideas and a song in their heart, the Teen Titans head to Tinsel Town, certain to pull off their dream. But when the group is radically misdirected by a seriously Super-Villain and his maniacal plan to take over the Earth, things really go awry. The team finds their friendship and their fighting spirit failing, putting the very fate of the Teen Titans themselves on the line!
Will Arnett ("The LEGO® Batman Movie") and Kristen Bell ("Frozen") lend their voices to the first-ever big-screen version of DC Entertainment and Cartoon Network's animated TV show, which also stars Greg Cipes (TV's "Teenage Mutant Ninja Turtles") as Beast Boy, Scott Menville (TV's "Spider-Man") as Robin, Khary Payton ("The Walking Dead") as Cyborg, Tara Strong (the "My Little Pony" franchise) as Raven, and Hynden Walch (TV's "Adventure Time with Finn & Jake") as Starfire, reprising their roles from the series.
The film is being directed by Aaron Horvath and Peter Rida Michail, from a screenplay by Michael Jelenic and Horvath, based on characters from DC. Michail, Will Arnett and Peggy Regan are producing, with Sam Register, Jelenic, and Horvath serving as executive producers. Apart from Arnett, all are "Teen Titans GO!" series contributors.
Vibrant violet lighting from Urban Cottage Industries

💡Inspired by the Pantone Colour of the Year 2018, Ultra Violet, Urban Cottage Industries have extended their hugely popular ROSA range, adding three brand NEW lights to their collection.
This has been the year of bold colour. These new vibrant violet balloon cage pendants inject right colours into any space – with three fresh combinations, mixing subtle symmetry and colourful contrasts.
Mysterious to some, individual to others, violet is certainly capable of making a big impression.
from £96.00 each
FREE Next Day Delivery
www.urbancottageindustries.com
SIGNAL TO NOISE
The iconic London Tube map, designed by Harry Beck in the 1930's, has been immortalised on a new special edition Stratocaster guitar in a brand new partnership between Fender and London Underground.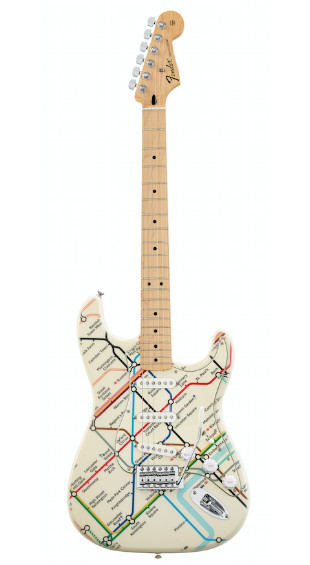 A limited run of 100 pieces are available exclusively at the London Transport Museum shop, each featuring a 1/100 serial number,
as well as the TfL logo on the back of the headstock, three single coil pickups and an elegant maple neck.
The Tube map, as well helping people navigate London, has become an emblem of British culture, and was recently voted one of the top transport 'Design Icons' of all time – a perfect parter for the classic design of the Fender Stratocaster.
Tube Map Guitar, £699.99
London Transport Museum Shop – shop.londontransport.co.uk
Popularity of Hey Duggee – Kick! Kick! Kick! (Kick Song) reaches fever pitch as track released commercially
"The official unofficial World Cup Song" – Shaun Keaveny, BBC 6 Music
"It's amazing…what a screamer!" – Adele Roberts, BBC Radio 1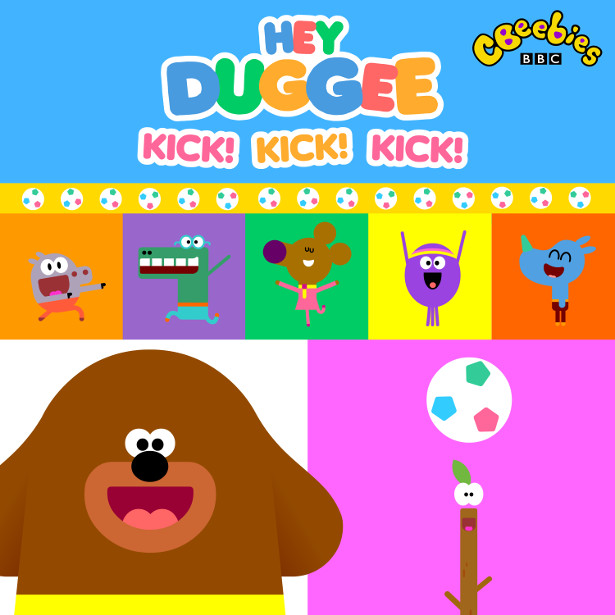 CBeebies' Hey Duggee – Kick! Kick! Kick! (Kick Song) has been released as a commercial download by popular demand. Its release coincides perfectly with England's debut World Cup match against Tunisia tonight.
The catchy anthem created by CBeebies and inspired by the 'Stick Song' took the country by storm last week ahead of the World Cup kick off, with spots on BBC Breakfast, BBC Newsnight, BBC Radio 1, BBC Radio 5Live, BBC 6Music and Heart FM to name a few. Even the Beach Boys were captured dancing to it backstage at BBC Breakfast. The song has become so notorious fans online were calling for it to be released in the wake of there being no official England 2018 World Cup song.
Now the track has been made available to download globally (excluding the US) on iTunes, Google Play and Amazon by BBC Studio's Demon Music Group and is priced at £0.99: http://smarturl.it/kick_song. The song can also be streamed on Spotify and Apple Music.
The newly released 'Kick Song' is derived from the YouTube sensation 'The Stick Song'. The wildly catchy techno tune has racked up over 6 million views on YouTube since its debut last year and parents were calling for it to be Christmas number one.
Will Hey Duggee – Kick! Kick! Kick! (Kick Song) beat the competition to be crowned champion of the charts?
PLOX ON THE GO… The Travel Boxes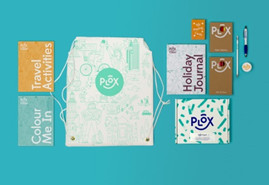 Since 2016, the team at PLOX has been dedicated to generating an exciting, creative and new lifestyle for children. This philosophy has been promoted through stimulating PLOX workshops and birthday parties which combine education with arts and crafts. PLOX aims to engage children's creativity and encourage them to use their creative minds instead of resorting to their electronic gadgets.
PLOX TRAVEL BOXES takes this to the next level. Handy bundles of fun making PLOX activities accessible to everyone and perfect as gifts or for all occasions from long flights to rainy days at home. The packs are bursting with activities which fuel the imagination and boost vision and adventure for children's travels and everyday life. They aim to keep the busy little explorer entertained without a screen in sight.
PLOX is introducing four different packs including The Ultimate Plox Travel Box, The Holiday Journal, The Craft Rucksack and The City Rucksack. Each pack contains a combination of a customisable rucksack, fabric pens, journal, activity books, playing cards and felt tips.
Meet Olivia…
PLOX originated after child at heart, Olivia Callaghan set up a summer camp for girls over eight years ago whilst she was still a school student herself. She continued the business during her degree at Edinburgh University and has since turned it into a full-time enterprise since graduation. PLOX is a combination of two of her most favourite things: children and creativity.
PLOX TRAVEL BOXES range from £23 – £35 and are available online at www.plox.co.uk
#thecreativewaytoplay
"Ginger-head Marketer" crowned South Africa's most legendary dad
Mom enters winning dad "who turned SA rugby on its head" on young son's behalf
Gary Crookes named most legendary dad in South Africa by @Whistler_Rum. #rethinkrum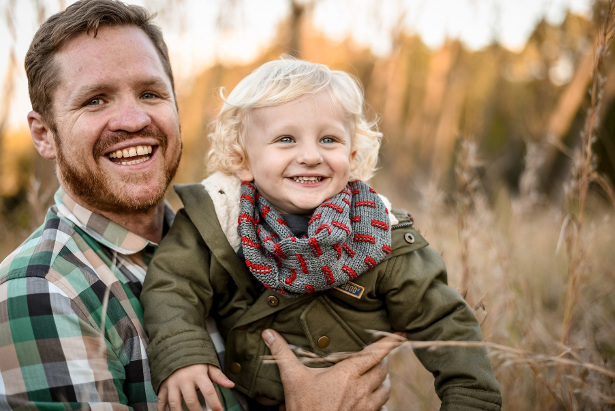 Designing a "flat, half-an-egg-shaped" rugby ball to "turn the South African rugby industry on its head," earned a dad from Pretoria the title of South Africa's "most legendary dad" – at the very least in the eyes of his family and Whistler African Style rum.
"We are so happy that our dad and husband is recognized for being the legend he is," says winning dad Gary Crookes', wife, Maude.
She enterd her husband, a Marketer from Pretoria, into Whistler African Style rum's "Dad, You're a Legend" campaign on behalf of the couple's son Carter, who is only two years and nine months old.
The entry, with the spirited motivation, "My dad decided rugby players needed a flat, half an egg-shaped rugby ball to practice and improve their passing and catching skills. He developed a whole program with it. This English speaking, 'ginger-head', Marketer has taken on, and shook up the SA rugby scene. He whistles his own tune and is not scared to do so," ended up being the winning one.
The nationwide Father's Day campaign, which ran through June, aimed to find the one dad in South Africa that most personifies the saying "Whistle your own tune."
Motivated by their own dads who do things a little differently just like them, Whistler rum founders Trevor Bruns, Leon Bruns and Stephan De Vos were looking for a unique way to honour dads who aren't afraid to "swim upstream."
Every dad entered into the competition received "Happy Father's Day" calls from the Whistler African Style founders.
According to Bruns, Crookes – who invented the ShadowBall which is currently being used it the Nashua Rugby Skills Project, was the stand-out entry.
"He changed the existing rugby industry. Anyone else would think he is crazy, but he did it and it works," says Bruns.
To enter, participants had to visit https://whistlerrum.co.za and motivate why they think their dad is the most legendary one in South Africa.
Not only does Crookes now have the title of the country's most legendary dad, but he also has a case of rum to toast his victory.
For more information visit our website, or engage with us on Social Media: Facebook: Whistler Rum (@whistlerrum); Instagram: @whistlerrum; Twitter: @Whistler_Rum
It's all about the live music at Festival of Sound
… concerts taking shape for this year's show …
Festival of Sound, The Music and Audio Show, which brings the best of hi-fi, portable audio and music to the Capital, is building up a roster of respected musicians to perform at this year's event, which takes place between 28-30 September at Novotel London West, Hammersmith.
For live music lovers, the show will present a cross section of musical genres in the 1,000 capacity Chablis Suite, which will be complete with full staging, lighting and a very special PA system.
Appearing on the Friday afternoon are the hugely talented "Unsung Singers". This supergroup of the UK's leading backing singers is the brainchild of Gina Foster and Tessa Niles, who have sung backing vocals for an untouchable array of stars such as David Bowie, Stevie Wonder, Tina Turner and Eric Clapton to name a few. At Festival of Sound we will see them step into the spotlight. Joining them on this musical journey is their musical director, Mike Moran, the renowned producer who has worked with the likes of Queen, Ozzy Osbourne and George Harrison.
The show is the ultimate backstage pass into the world of rock and pop, blending the history of British backing vocalists with revealing storytelling, featuring the songs the Unsung Singers have helped make hits. They will also give the audience a peak behind the curtain at what went on during the recording sessions and tours of some of the biggest artists in the world.
Festival of Sound musical producer, Chris Kimsey, who has worked on over 15 Rolling Stones releases, plus Led Zeppelin, Tom Jones, Deacon Blue and many others, says of the Unsung Singers, "It's a great honour to be able to bring the Unsung Singers to Festival of Sound. The artists they have worked with and the stories they have to tell will make this concert one that music enthusiasts are not going to want to miss."
Vernon Hamblin, Festival of Sound organiser adds, "If you've ever listened to an album or seen a concert from the likes of Bowie or Clapton, you've heard members of the Unsung Singers at work. They've toured the world and worked on the biggest songs ever recorded, it is a delight therefore to be able to present them at Festival of Sound. We know the show visitors and music fans who come just for our live concerts are going to love them."
Tickets for the Unsung Singers concert will be on sale soon. Full details will be published on Festival of Sound website and social media channels.
To exhibit or perform at the Festival of Sound, the Music and Audio Show, please contact:
Vernon Hamblin on vernon@festivalofsound.co.uk
Phil Wannell on phil@festivalofsound.co.uk
Lynda Heath on lynda@ashcommunicatons.com
Jodie Holloway on jodie@ashcommunications.com
JUST 'PAW'FECT!
Home Made Dog Beds From Wool Couture
Cora's Chunky Dog Bed DIY Kit – £79.99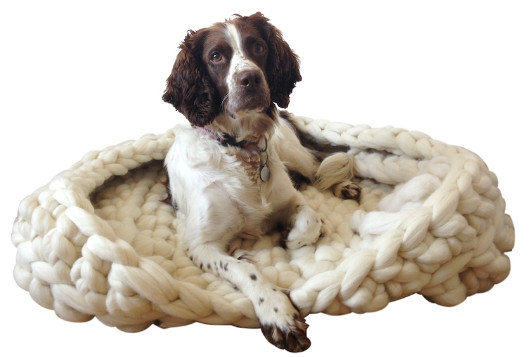 Spoil your four-legged best friend with a luxurious dog bed lovingly handmade with your own fair hands using Wool Couture's DIY kit – making an eye-catching statement in any home.
Made out of pure merino un-spun yarn, Cora's Chunky Dog Bed is as gorgeous as it is practical for any pampered pooch.
Designed by Wool Couture founder Claire Gelder when her own dog took ill and she wanted the cosiest, comfiest dog bed for her furry friends recuperation.
Now it's a best seller online!
Available in over 35 stylish colours ranging from calming neutrals, through to sophisticated shades and brilliant brights – ideal to complement any home interior whatever the character.
Cora's Chunky Dog Bed Kit contains the following items to make a 60cm x 80cm dog haven:
– 2kg Extreme un-spun merino yarn
– 40mm chunky crochet hook
– How to make instructions
A range of DIY kits are available to purchase online at www.woolcouturecompany.com
Family Firm Finalist for Rural Business Awards.
Hawkshead Relish named as finalist at the Rural Business Awards 2018.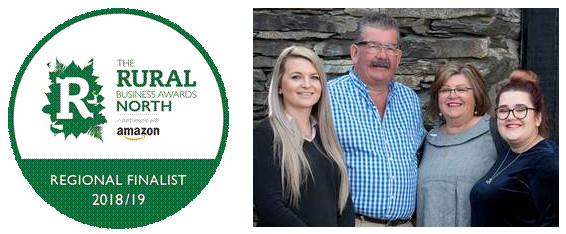 The shortlist for the Northern Categories was announced on 14th June naming The Hawkshead Relish Company as a finalist in the North's Best Rural Manufacturing Business.
With a production capacity of over 3,000 handmade preserves a day, Hawkshead Relish are based just outside of the village of Hawkshead in Cumbria operating from a 16th century barn on the edge of Esthwaite Water.
The final round of judging will take place on the 17th July with the overall winners being announced in Bolton on the 9th October 2018.
History and ethos of the business.
The Hawkshead Relish Company is a family run business and a renowned artisan producer of award winning preserves ranging from jam to chutney, mustard to mayonnaise, sauces to savoury jellies.
Based in the heart of the English Lake District; the distinctive range boasts the finest locally sourced ingredients, handmade without artificial colourings, flavourings or preservatives. All are free from Gluten and Nuts as well as suitable for vegetarians.
Small considered batches are cooked up in open pans by a dedicated and passionate team whose pursuit of excellence is testimony to these unique speciality preserves.
Hawkshead Relish has become synonymous with the art of culinary excellence supplying retail, gift and food service. Holding over 50 'Great Taste' Awards and 'Speciality Producer' from the Guild of Fine Food, the distinctive range has a discerning following from celebrity chefs to Royalty.
With over 100 innovative products the range promises to inspire culinary creativity and add regional originality to all global cuisine.
www.hawksheadrelish.com
A Guide to Healthy Holiday Eating
www.healthandfitnesstravel.com

Whether you're on a relaxing spa break or a multi activity holiday, remembering that what you do to the outside of your body is just as important as what you put into it is essential to having a healthy holiday. By selecting the right foods and eating in the right way, you can increase your energy levels, aid weight loss and generally feel better inside and out. Health and Fitness Travel, the wellness holiday specialists, unveil their helpful guide to healthy holiday eating.
Variation and moderation is key
Your diet needs to include all kinds of fruits, vegetables, proteins, like meat and eggs, carbohydrates, like breads and pastas and dairy, like milk and cheese. Balance is crucial, so make sure you're getting the right amount of everything from a variety of sources. Finding the right healthy holiday diet for you is essential; whilst a detox holiday would require a cleansing diet, a fitness holiday would demand a diet to keep up your strength.
Have a good breakfast
In the mornings, your body's blood sugar is very low, given that you have zero food consumption during sleep. Therefore, it's crucial that you look at why healthy eating is good for you and choose to restore your energy reserves with a healthy breakfast. Eating slow energy releasing carbohydrates, such as brown breads or fibrous cereals, will keep you feeling fuller for longer and give you energy until lunch. Consuming more of your daily calories towards the start of the day also means they are more likely to be burnt off.
Eat little and often
To keep your metabolism running fast and your energy levels constant it can be best to eat 6 smaller meals throughout the day, rather than three large ones at breakfast, lunch and dinner. In between your three main meals, have healthy snacks as these will mean your lunch and dinner are generally smaller. Nuts, seeds and bananas are all good sources of protein and energy, which will leave you feeling full and satisfied in between meals.
Eat plenty of fruit and vegetables
It's well known that fruit and vegetables are extremely important in your diet and that we should have at least 5 portions a day, so that we get all the vitamins and minerals we need. Embrace the benefits of clean eating on a cleansing detox holiday or simply incorporate more fresh produce into your holiday dining choices. When you're craving something sweet, avoid the pitfalls of sugary treats and reach for fruit like a fresh pear or zesty pineapple to get a tasty sugar hit that won't leave you feeling guilty or lethargic.
Don't let your eyes be bigger than your stomach
Everything looks so temping when faced with a buffet of options, that we often pile too much on our plates, and end up eating more than we need. By choosing a smaller plate, you'll limit the amount of food you can place on it, and thus how much ends up in your stomach. It's also worth bearing in mind that your body takes around 20 minutes to send signals to your brain that you're full, so don't eat to capacity – get to feeling 70% full and stop. You'll feel a whole lot better after you finish.
Best Healthy Eating Holidays
Best for Cooking & Weight Loss: Thailand – Absolute Sanctuary Weight Management
Look no further than the stunning tropical island of Koh Samui for a healthy weight loss holiday that's all about sustainable results and a balanced diet. Here, cooking classes teach you to create low calorie, nutritionally dense dishes from your healthy holiday menu. Make sure to pick up the Absolute Sanctuary cookbook, which describes the benefits of each ingredient in the tasty, healthy recipes. Unlimited yoga and mediation sessions teach self-control and awareness, as part of a holistic approach to weight loss. Alongside slimming spa therapies, such as detoxifying seaweed wraps, a final nutrition consultation will provide you with take home guidelines to maintain your progress.
Health and Fitness Travel (0203 397 8891 healthandfitnesstravel.com) offers 7 nights at Absolute Sanctuary from £2,620pp or £2,940 for single occupancy. Price includes full board, a weight management programme, return flights and transfers.
Best for Asian Cooking & Detox: Thailand – Kamalaya Basic Detox Rejuvenation
Taste the luscious flavours of Thai cuisine the healthy way on the tranquil sanctuary of Kamalaya set on the coast of Koh Samui. This wellness retreat is an ideal destination for single foodies where they join the community table during meal times, chat and meet with like-minded individuals or participate in a weekly cooking class where guests can learn how to whip up healthy detox cuisine that's remarkably rich and flavorful. Obtain the right set of skills to spice up dishes from protein-rich sources like fish, chicken, vegetables, nuts, seeds and grains in the comfort of your own kitchen.
Health and Fitness Travel (0203 397 8891 healthandfitnesstravel.com) offers 7 nights at Kamalaya from £2,870pp or £3,230 for single occupancy. Price includes full board, a detox programme, return flights and transfers
Best for Raw Cooking: Thailand – Phuket Cleanse Detox & Fitness
Phuket Cleanse champions the power of detox and conveys it with active cleansing through proper nutrition and fitness, detoxifying through exercise and the food that you take in. Enjoy delicious, healthy food options with raw-vegan cuisine, and be spoilt for choice at the juice buffet. Through daily cooking classes, you'll explore different ingredients to learn how to make your own enticing raw food goodies. You will never run out of choices as the kitchen team at Phuket Cleanse makes their own recipes to give guests the variety they need to fully appreciate raw living food feasting.
Health and Fitness Travel (1300 551 353 healthandfitnesstravel.com) offers 8 nights at Phuket Cleanse from £2,240pp or £2,415 for single occupancy. Price includes full board, an 8-day wellness program, and return shared transfers.
Best for Holistic Cuisine: India – Atmantan Wellness Resort
Escape to the regal sanctuary of Atmantan in the Sahyadri Mountain range and discover healthy living through good food and an active lifestyle. Choose from a variety of different healthy meal programmes; go Ayurvedic and eat according to your body type, macrobiotic for a balanced plate, or explore mouth-watering Mediterranean and Asian cuisine to your liking. With a selection of healthy restaurants to choose from, each offering a different dining experience, indecisive foodies can enjoy all that this holistic wellness retreat has to offer.
Health and Fitness Travel (0203 397 8891 healthandfitnesstravel.com) offers 7 nights at Atmantan Wellness Resort from £3,345pp or £4,385 for single occupancy. Price includes full board, return flights and transfers.
Best for Guilt-Free Goodies: Vietnam – Fusion Maia
If you're on the lookout for some Asian-fusion with a healthy twist, Fusion Maia in Da Nang, Vietnam promises to deliver. Be spoilt for choice with an array of zero-guilt noms inspired from a combination of traditional Vietnamese cooking, modern international flavours and comfort food classics including vegan pizzas and mouth-watering raw desserts. For those who truly want to commit, Fusion Maia has designed bespoke nutrition programs like Alkaline Diet, Raw Food Detox, and Juice Cleansing Detox to guide you through your foodie wellness journey.
Health and Fitness Travel (0203 397 8891 healthandfitnesstravel.com) offers 7 nights at Fusion Maia from £2,280pp or £2,990 for single occupancy. Price includes full board, return flights and transfers.
Best for Cooking & Holistic Wellness: India – Shreyas Ayurvedic Rejuvenation
This spiritual retreat on the outskirts of Bangalore bases its culinary philosophy on balancing the six tastes of Ayurveda: sweet, sour, salty, pungent, bitter and astringent. Reap the health benefits of a holistic holiday that heals and strengthens the body using gourmet vegetarian meals, based on the Ayurvedic nutritional theory. Cooking classes with the communities surrounding this peaceful sanctuary teach you to recreate traditional dishes made with locally grown, freshly picked ingredients. Meals eaten in a serene silence encourage you to reflect on how you are caring for your body, enhanced by kriya yoga and soothing spa therapies.
Health and Fitness Travel (0203 397 8891 healthandfitnesstravel.com) offers 7 nights at Shreyas from £2,810pp or £3,460 for single occupancy. Price includes full board, an Ayurveda programme, return flights and transfers.
Best for 'Pegan' Cuisine: New Zealand – Aro Ha Wellness Adventure
Experience a flavourful, healthy culinary adventure with a spectrum of raw-vegan delights whilst holidaying at Aro Ha Wellness Retreat. Bask in the spectacular, jaw-dropping backdrop of Glenorchy, New Zealand as you enjoy a vegan-meets-paleo diet and enzymatically active menu that will feed your body a diet rich in trace minerals, vitamins and phytonutrients. Learn how to make these healthy meals at home as Aro Ha's wholefood chefs invite you into their kitchen to show you how it's done through their cooking classes, demonstrating DIY-friendly recipes.
Health and Fitness Travel (0203 397 8891 healthandfitnesstravel.com) offers 4 nights at Aro Ha from £3,485pp or £3,640 for single occupancy. Price includes all-inclusive, a wellness programme, return flights and transfers.
Best for Gluten-Free: Turkey – Sianji Raw Food Detox
If you're a 'GF' traveller, don't fret, as Sianji Well-being Resort in the stunning south-western Aegean coast of Turkey will resolve your gluten-free holiday conundrum. With expert consultations from a professional dietician and detox specialists, be guided with the best tailor-made nutrition regimen for you, with programmes including alkaline diet, raw food detox and master detox. Benefit from thrice-weekly healthy living seminars that can offer you the opportunity to learn a healthier lifestyle, whilst other activities like water sports, fitness classes, and yoga will keep you physically and mentally balanced.
Health and Fitness Travel (0203 397 8891 healthandfitnesstravel.com) offers 7 nights at Sianji from £905pp or £935pp for single occupancy. Price includes breakfast, return flights and transfers
Best for Cooking & Detox: Spain – SHA Detox
Discover the benefits of a macrobiotic diet at this wellness retreat in tranquil southern Spain, for an educational detox holiday that will improve your knowledge of healthy nutrition. Originating in Japan, the macrobiotic diet sees different foods as energy sources that need to be balanced to purify and heal the body. Healthy cooking lectures emphasise the benefits of fuelling your body with vegetables, whole grains and unprocessed produce. Meals full of ingredients with anti-inflammatory qualities combat any ailments using nature's medicines. Combine your cleansing diet with detoxifying massages and aquatic therapies which will leave you feeling renewed and restored.
Health and Fitness Travel (0203 397 8891 healthandfitnesstravel.com) offers 7 nights at SHA from £3,905pp or £4,640 for single occupancy. Price includes full board, a detox programme, return flights and transfers.
For advice, guidance and booking visit www.healthandfitnesstravel.com or call 0203 397 8891.
Fobbles.
www.fobbles.com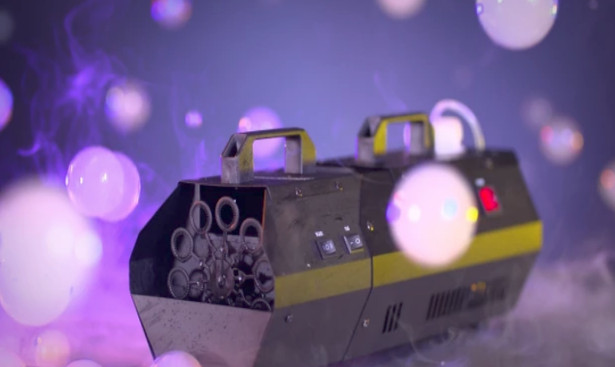 Bubbles and other special effects always add to the fun and excitement of a party or family event. Froggy's Fog, a company that provides the special effect machines/systems to Broadway shows, concerts and amusement parks, is now offering an at-home product to consumers called Fobbles, a new 4 in 1 home unit that provides not only bubbles but fog, haze and fog-filled bubbles. Fobbles takes family fun and party entertainment to the next level and can be enjoyed throughout the year. Fobbles is lightweight, compact and easy to operate. In addition, it delivers water-based, non-toxic (pharmaceutical-grade) fog, haze, bubbles and fog-filled bubbles.
The following is the product website and they are currently conducting an Indiegogo campaign.
www.fobbles.com
https://www.indiegogo.com/projects/fobbles-fog-filled-bubbles-create-mega-family-fun-kids#/
Surf Swim Chardonnay – the perfect on-the-go wine in a can.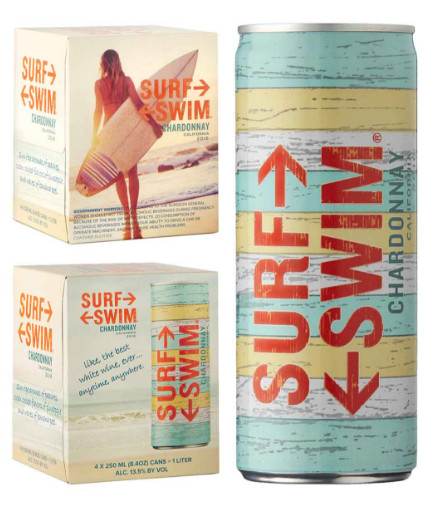 FACEBOOK | TWITTER | INSTAGRAM
Surf Swim Chardonnay
Inspired by Southern California's beach culture, it has sun ripe aromas of peaches, ocean cooled flavors of pineapple and finishes with waves of banana peels. It retails for $14.99 for a four pack of cans. It's the perfect to-go canned wine for anywhere on-the-go including Rugby games!
· A "Best Buy" according to Wine Enthusiast
· #1 selling Chardonnay in a can in the U.S., according to Nielsen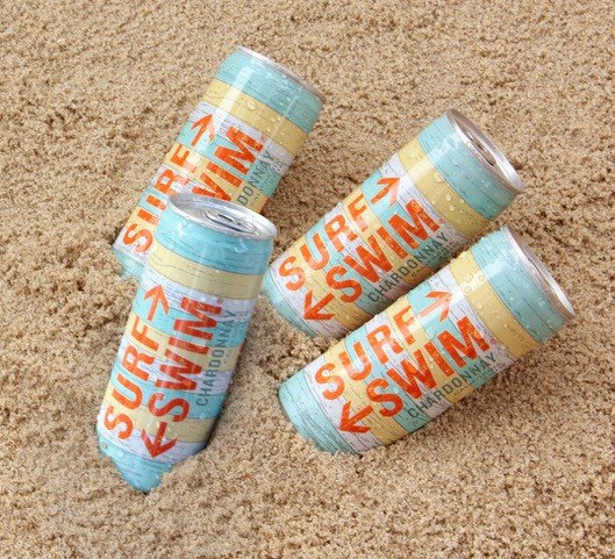 Garmin® debuts the fēnix® 5 Plus, adds maps, music, Garmin Pay
and wrist-based Pulse Ox to its popular multisport GPS watch series
SYDNEY, Australia – 19 June 2018, Garmin Australia, today announced the fēnix 5 Plus series, its next generation of GPS multisport watches with built-in routable topographical maps, storage for music playlists, Garmin Pay™ contactless payment solution and wrist-based Pulse Ox Acclimation1 for blood oxygen saturation awareness. Like other fēnix 5 watches, the fēnix 5S Plus, fēnix 5 Plus and fēnix 5X Plus are built for athletes and adventures of all sizes. These rugged yet premium crafted watches range in size from 42-51mm and all boast a bright, sunlight readable display. The fēnix 5S Plus features a 1.2-inch display, which is almost a 20% increase over the fēnix 5S, meaning users don't have to sacrifice screen size for a watch fit for smaller wrists.
The fēnix 5X Plus is Garmin's first wearable to offer a wrist-based Pulse Ox sensor for blood oxygen saturation awareness. The Pulse Ox Acclimation sensor can be utilised to keep the user aware of their blood oxygen saturation levels, which is especially useful when adjusting to higher altitudes. On strenuous climbs, the user can stop and take a reading of their body's oxygen levels and can assess how well they're adjusting to the thinner air.
"We are thrilled to bring exciting new features to our most popular outdoor GPS wearable series," said Adam Howarth, General Manager Garmin Australasia. "We've added some of our most sought-after features like built-in mapping, music and contactless payments to each new model in the fēnix 5 Plus series, and with the introduction of the Pulse Ox feature in the fēnix 5X Plus, our customers can now have more confidence taking their adventures to even greater heights."
Featuring wrist-based heart rate and all of the multisport and smart connectivity features of the previous fēnix 5 models, each of the watches in the Plus series will also include built-in map data optimised for at-a-glance navigation and location tracking. These maps can be used with the round-trip course creator that allows runners and cyclists to enter a distance they would like to run or ride, then select a route from a list of appropriate courses to choose from. First introduced in our premium cycling computers, the Trendline™ popularity routing feature will use Garmin Connect™ data to help users find and follow the best trails and running routes based on billions of miles and kilometres logged by previous Garmin users. Runners can feel more comfortable knowing they're going down a path or trail that has been previously explored by others.
The fēnix 5S Plus, fēnix 5 Plus, and fēnix 5X Plus will also offer on-device music storage, up to 500 songs, for phone-free listening. Download offline playlists from select music streaming services2 or transfer music from a computer directly to the watch. Once the playlist is loaded, simply pair the device with compatible Bluetooth® headphones (sold separately) and start listening. All sizes of the Plus series will also include Garmin Pay, a contactless payment solution3, meaning fēnix Plus wearers can leave their cash and credit cards at home, but still be able to grab a beverage or bite after a long day on the mountain. Utilising their Garmin Pay wallet, users have the same rewards and benefits of the physical cards, with the convenience of having them right on the wrist.
Each fēnix 5 Plus model is packed with sophisticated training features to help monitor form and performance. Users can tap into physiological metrics, running dynamics and more to track workout stats, measure progress and fine-tune form. Training status automatically evaluates recent exercise history to let users know if they're overtraining, maintaining or peaking.
the fēnix 5 Plus series are Connect IQ compatible, so users can customise their watch with widgets, data fields, watch faces and apps. When paired with a compatible smartphone4, users can get call, text and email notifications right on their wrist. Additionally, users can customise the look of their watch with QuickFit® bands. Simply swap a silicone band for a leather or titanium strap, no tools necessary. New colours of the QuickFit bands have been added to the Plus series including but not limited to frost blue, seafoam, and solar flare orange.
Every fēnix 5 Plus watch features multi-network satellite reception, now including Galileo to track in more challenging environments than GPS alone. This is particularly helpful when adventuring in places without a clear view of the sky like deep canyons or urban environments.
Constructed with premium-grade materials, the fēnix 5 Plus series is built tough for challenging environments. Available in two distinctive finishes, users can choose between a PVD-coated stainless-steel bezel with silicone watch band, or for a lighter material, a high-performing titanium bezel version with brushed titanium bracelet. Each version features a full-colour Garmin Chroma Display with LED backlighting to assure sunlight readability and is water-rated to 100 metres5. The fēnix 5S Plus can get up to 7 days in smartwatch mode and up to 4 hours in GPS and Music mode;6 the fēnix 5 Plus can get up to 10 days of battery life in smartwatch mode and 8 hours in GPS and Music mode; and the fēnix 5X Plus can get up to 20 days of battery life in smartwatch mode and 13 hours in GPS and Music mode. Users can also take advantage of the UltraTrac™ power saver mode to extend battery life even more.
Available in Q2 2018, the fēnix 5 Plus series will have recommended retail prices ranging from AU$999 to $AU1,699. To learn more, visit garmin.com/fenix.
The fēnix 5 Plus series is the latest solution from Garmin's expanding outdoor segment, which focuses on developing technologies and innovations to enhance users' outdoor experiences. Whether hiking, hunting, trail running, mountain biking, golfing, diving or using satellite communication, Garmin outdoor devices are becoming essential tools for outdoor enthusiasts of all levels. For more information about Garmin's other outdoor products and services, go to http://www.garmin.com/outdoors, www.garmin.blogs.com and http://twitter.com/garmin.
For decades, Garmin has pioneered new GPS navigation and wireless devices and applications that are designed for people who live an active lifestyle. Garmin serves five primary business units, including automotive, aviation, fitness, marine, and outdoor recreation. For more information, visit http://www.garmin.com.au, and facebook.com/garminAU/.
ILERA Apothecary is a luxury personal care line that uses technology and sustainability to produce skincare products for the entire family.. Through the use of technology, ILERA is able to sustain communities via economic, environmental and educational initiatives.

ILERA Apothecary is for all ages and genders. Products include travel kits in 4 signature scents that include a body butter, body wash and mouth wash. Travel skincare includes a the Face Oil, Rose Toner and Beard Oil. The Baby Kit includes travel items for children.
ILERA wants everyone using their product to feel comfortable knowing they are using high quality ingredients while doing their part to save the environment.. In their commitment to sustainability, 100% of packaging used is recyclable, biodegradable and/or compostable.
Using packaging that meets these standards ensures that the company is taking full responsibility in reducing waste and sustaining the physical and economic environment.
Sweet Pups!
The magic is hidden inside!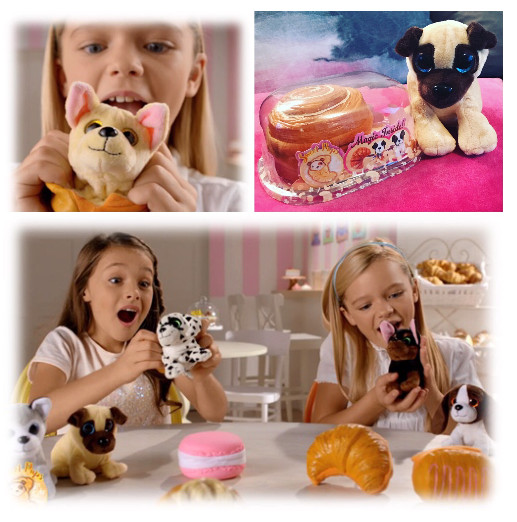 Sweet Pups are the cutest range of soft, plush puppies hidden inside scrumptious looking pastries. With 12 adorable breeds to collect in series one, choosing your favourite will be as hard as deciding on a sweet treat from a wonderful patisserie!
Sweet Pups look like the most delicious croissants, macaroons and sticky buns on the outside. Opening the pastry package, reveals the wonderful scented aroma of the pastry. But wait, it's not edible, there is a wonderful surprise hidden inside instead!
Transform Sweet Pups from delicious looking pretend pastries into cuddly, gorgeous plush puppies by turning them inside out. Your favourite puppy will be revealed – ready for your love!
Sweet Pups:
12 adorable Sweet Pups to collect in series 1
Available from Claire's Accessories and Amazon for £7.99rrp
There is more to Indian performing arts than Bollywood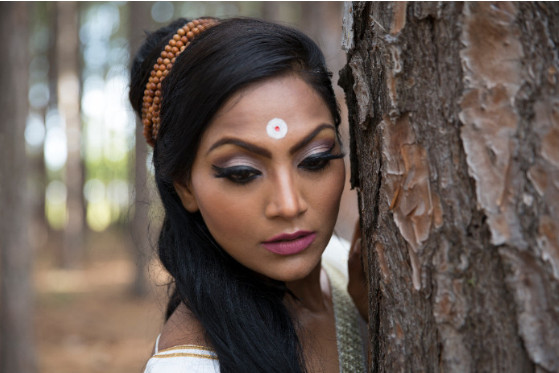 There is more to Indian performing arts than Bollywood, says artistic director of new stage spectacular, MEERA
One Gold Coast woman is on a mission to prove there is more to Indian performing arts than Bollywood.
Aarti Bajaj is the owner and artistic director of Wild Dreamer Productions, a ground-breaking Gold Coast based production house committed to pushing boundaries beyond the social norm.
Meera, the brainchild of Ms Bajaj, is the ambitious first offering from Wild Dreamer Productions.
Boasting a 300-strong cast and crew, the new stage spectacular will premiere at HOTA on the 4th of November this year.
"Meera is a bold love story from 16th century Northern India about a royal Princess who believes in her love for Krishna (a Hindu God) to such a degree that she is willing to go against the norms of society for her love," said Ms Bajaj.
"This is a story of love, passion, betrayal and every emotion of human experience to make or break a person – Meera has it all."
During the writing process Ms Bajaj altered the interpretation of Meera to fit the wider audience.
"I wanted to take all of the religious aspects out, and only focus on the pureness of love in the story.
"Love is common for every living being, we all can have different religions and beliefs, but we all have one common expression, and that is love.
"Everyone can recognise this theme when they walk into the auditorium, no matter where they come from, or what they believe.
Apart from creating Meera, the vision for Wild Dreamer Productions is to present multiple unsung or not very well known stories from around the world.
"My goal is to break different boundaries using globalisation and modernisation, to shine a light on different cultures and art forms," said Ms Bajaj.
"There is so much more to Indian dance, it is not properly propagated or spread in the wider world. The Indian arts is more than just Bollywood. Being professionally trained with a degree in dance, I am really passionate to bring real colours out to the world.
"In Meera, there are eight dance forms; Indian classical, Indian contemporary, tap, jazz, ballet, African contemporary, pole, and we are aiming to get aerial. You will see pole in a different light in this production."
In regards to other performing arts featured in Meera, there is drama, narration incorporating opera singing and plans to feature 2D and 3D projection mapping.
"The music has been created from scratch from music composers from four different countries, using multiple genres," said Ms Bajaj.
"Costumes and jewellery have all been custom-made for the cast. It is about the true story of Meera, written by myself and scripted by a professional script writer on the Gold Coast."
Another major motivation for Ms Bajaj is to create a platform where she can give different artists the opportunity where they don't need a profile to share their talent – if they have talent she intends to bring the platform to them.
"All of the performers in Meera are local amateurs from the Gold Coast and Brisbane communities, and this gives me great pride," said Ms Bajaj.
"I train them for a year, lead them to the beautiful stage and I am beyond thrilled to see everyone applaud them.
"My ultimate goal is for Meera to see all the beautiful stages and audiences across the globe, to sing out beautifully and loudly so everyone can get involved."
Meera plays one-night only at the HOTA – Home of the Arts Paradise Showroom on the 4th of November, 2018. Tickets are available now at: https://hota.com.au/theatre/meera
TW Steel team up with BMW Motorrad and VTR Customs to bring the majesty of the Supermarine Spitfire to Swiss made luxury timepieces.
TW Steel are taking all of the Spitfire's style, power and heritage and pumping it into six limited edition timepieces that take the idea of affordable luxury to the next level. Each of the TW Steel ACE Spitfire Limited Edition timepieces feature oversized 316L high grade, stainless steel cases with rough matte brushing. They have a unique hook design with pusher function, screwed crown and luxurious scratch-resistant, anti-reflective sapphire crystals. The beating heart is where things get taken up a notch. The ACE201 timepiece is powered by the Swiss Sellita SW510 automatic chronograph movement with 27 jewels and a power reserve of 48 hours. The other five models have the Swiss Sellita SW500 automatic chronograph with a power reserve of 48 hours and 25 jewels. Two absolute powerhouses of movements, crafted to the finest degree, perfectly matching these uncompromising design statements.
The design draws on aviation history, with the ACE201 watch proudly displaying the RAF logo on the dial and each of the other five designs drawing elements from aviation's most iconic piece of engineering. Every case back sports a unique design, that can be personalized upon order with sapphire crystal and the pieces are all water resistant to 10ATM. The straps are TW Steel exclusive combinations of high strength, soft rubber and supple, Italian vintage leather and all of the pieces ship in a luxury black, high gloss lacquer finish gift box with a white interior. Each timepiece is individually numbered with a unique serial number and is delivered with a certificate of authenticity. This is limited edition luxury taken to the next level.
Secco Drink Infusion is a blend of specially selected dried fruit and spices, available in sachet form, which allows consumers to naturally infuse their drink of choice in the comfort of their own home.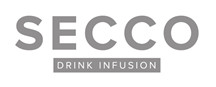 Secco is the creative brainchild of Cape Town based food scientist and entrepreneur, Wessel Pieterse.
The idea for the product came to Pieterse while travelling. In Paris, he noticed trendy bars mixing and infusing their gins with botanicals. This approach to mixology offered establishments the opportunity to create signature drink experiences that weren't likely to be duplicated elsewhere, and gave their clientele the chance to enjoy something equally satisfying to both the palate and the eye.
On his return to Cape Town, Pieterse put his background in product development to good use by setting out to create a product that allowed gin drinkers the chance to spice up their G&Ts at home. "Aesthetics play an undeniable role in any experience – people want to drink something that is not only delicious, but also beautiful to look at," he explains.
South Africa has not been excluded from the global gin resurgence currently underway. The growing trend has seen micro distilleries popping up across the country, from the West Coast to the Free State, while artisanal distilleries like Hope on Hopkins have encouraged a new generation of adventurous and creative gin drinkers.
The name, Secco, is derived from the Italian word, meaning dry and refers to the process by which the botanicals are preserved. This process of freeze drying preserves the taste and structure of the fruit, allowing the cells to remain open for maximum flavour and colour infusion. As no additives are used during the drying and preserving phase, Secco is an all-natural food product.
Serving Suggestion: Add one sachet of Secco to a G&T, cocktail or soft drink of your choice. Leave to infuse and enjoy.
Secco is available in 8-sachet boxes in the following flavours: Ginger Lime, Raspberry Rose Hibiscus, Pepper Berry & Spiced Pomegranate.
Make your own colour changing gin:
The Spiced Pomegranate variant contains Butterfly Pea flowers, which give off a magical blue colour to gin and changes to pink when mixed with a good tonic water.
Simply add two sachets of Spiced Pomegranate to an ordinary bottle of gin, and leave to infuse for four hours. Watch as it changes to pink when served with tonic water.
RRP: R110 per box of 8 sachets
Available at various liquor stores, select TOPS at SPAR stores, Liquor City and online at Yuppiechef.com, Takealot.com and Loot.co.za
'Gospel' Announce Theatrical Documentary 'Bruno'
'Bruno' Directed by The Team Behind 'Forbidden Games: The Justin Fashanu Story' and 'The Crazy Gang'
Michael Vaughan, Adam Darke and Jon Carey Launch 'Gospel' New London Based Production Company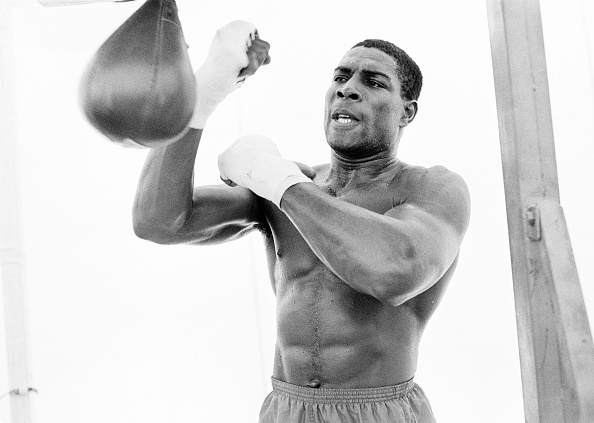 Gospel are proud to announce the imminent production of Bruno, a theatrical documentary about the colourful life of one of the UK's best loved sportsmen, Frank Bruno. The film will be an emotional journey of his meteoric rise from humble beginnings on a council estate to becoming the Nation's Hero, beating adversity and cruel knockbacks to finally become World Heavyweight Champion at the fourth attempt. Bruno's legendary battles with Mike Tyson defined an era, and created one of the great sport rivalries of all time. Exploring themes of race and identity, 'Bruno' will be driven by never before seen archive and exclusive interviews that remembers a unique era for British sport and celebrity, expertly woven together by the film's directors Adam Darke and Jon Carey.
Speaking of Bruno, Jon Carey says: 'Frank's health problems since retiring have already been well documented in the media. What's always been more interesting to us with this story is in reminding people of the incredible courage and spirit of Frank's quest to become heavyweight champion of the world. In our work we're always fascinated by the subtle nuances of brilliant stories and we're really looking forward to exploring and documenting the life of one of the greatest British athletes of all time.'
Adam Darke says: 'I'm the right age to remember just what a star Frank Bruno was. He transcended boxing. Hell he transcended sport. This was the era of three TV channels and Frank was a fixture most Saturday nights. He was a huge star and still is. We have felt for a long time that his story deserved to be told and it's a compelling narrative from start to finish. We want to reveal the real Frank Bruno whilst taking the audience on a moving journey through the life of a complex but brilliant character.'
Frank Bruno says: 'The guys who have created Gospel have an excellent pedigree and reputation so I'm excited to see how they approach my life story for the big screen. Over the last few years I have been approached a number of times to do a documentary but there has always been loads of talk and very little action whereas Gospel showed a real desire to get it made so I am delighted it's finally going ahead. I'm excited the public will finally be able to see all the ups and downs of my journey to becoming the heavyweight champion of the world and I truly believe that my life story couldn't be in better hands.'
Bruno will be the first project to go into production from 'Gospel', the new London based film production company set up by co-founders and equity partners Adam Darke, Jon Carey and Michael Vaughan. One of English sports most charismatic and successful figures, a household name and bone fide sports legend, Vaughan is an Ashes winning England cricket captain and globally renowned sports commentator with a career spanning BBC, Fox and BT Sports. He brings with him a wealth of connections and expertise from within the sports, media and broadcasting world.
Michael Vaughan says: "I am delighted to be joining such a great team whose ambitions and drive match my own. Having worked in the media world for nearly ten years now I am looking forward to working with the guys in creating new ideas and shows as well as being a part of some myself"
Having garnered critical and commercial acclaim on the likes of 2017's critically acclaimed film 'Forbidden Games: The Justin Fashanu Story', An Ordinary Hero (Winner of FOCAL International Best Use of Archive In a Sports Documentary) and 2014's 'The Crazy Gang' (winner of Best Sports Film at the SJA Awards (Sports Journalists Association) 'Gospel' co-founders Darke and Carey already carry a formidable reputation in creating powerful, emotive documentary pieces that examine the grey areas that skirt around the edges of reality.
'Gospel' specialise in creating emotive, human interest films of true depth and authenticity with their specially selected team sharing a vision to build a unique portfolio of sports, entertainment and music films with emotionally charged themes and multi-layered narratives that engage audiences whilst challenging their perception of the truth. Always bold and ambitious in their choice of subject matter, Gospel's output will never be niche or dictated by genre, and a next project is already in development, a theatrical documentary about one of the UK's most idiosyncratic, and iconic, bands of the last thirty years.
The largest, smallest cookbook collection in the world!
David Johnstone has surprised again with his unique collaboration of 1,500 leading chefs from an outstanding 1,500 U.K. and U.S. premier restaurants, private members clubs and 5* hotels in support of 1,000's of charitable causes. This staggering and impressive portfolio has resulted in The CHARITABLE BOOKINGS Signature Dish Collection.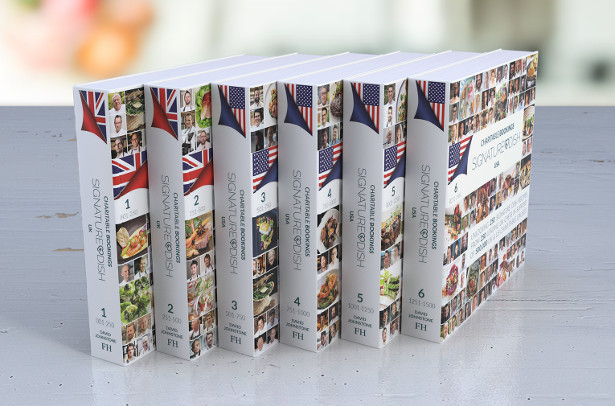 After the fantasic success of the CHARITABLE BOOKINGS Signature Dish 365 recipe book, CHARITABLE BOOKINGS is delighted to announce the launch of its transatlanic partnership with a collection of six pocket sized cook books featuring 1,500 incredible chefs from 1,500 premier restaurants.
Each one of the 6 volumes in the collection of CHARITABLE BOOKINGS' Signature Dish unlocks 250 mouth-watering dishes from 250 of the leading chefs from the best restaurants, private members clubs and 5* hotels from across the four corners of the United Kingdom and all 50 States of America.
Each volume contains 50 recipes as well as a unique code that unlocks all 250 recipes on the free CHARITABLE BOOKINGS lifestyle app. Additionally, on entering the unique code found within each book, you will have the opportunity to select a cause close to your heart, from a growing list of over 500,000 UK/US registered charities, to whom CHARITABLE BOOKINGS will make a donation at absolutely no cost to you.
From simple weekday comfort food, to gourmet dinner party showstoppers, the books have something for all tastes and at all cooking abilities, with each book priced at only £10 ($15) for 250 recipes this really is the perfect gift for all foodies.
'I wanted to do something different, something big that hadn't been attempted before. I wanted to bring together a wide variety of the best loved chefs from the world's leading restaurant, private members clubs and 5* hotels, in support of thousands of chari es, while crea ng the perfect gi for all foodies." David Johnstone, Editor-In-Chief
'…With UK chefs including Tom Aitkins, Raymond Blanc and Albert Roux to US masters like Marc Russo, Eric Ripert and Michael White, as well as restaurants including Le Bernardin, Vaucluse, Emeril's Delmonico, Everest, Costa di Mare at Wynn Hotel, Joel Robuchon at the MGM Grand, I feel we have achieved this. On behalf of the team at CHARITABLE BOOKINGS, all the chefs and all the restaurants we simply ask you to do one thing – ENJOY!"
For further press information please visit:
charitablebookings.com
Contact: lucy@palladiumpr.com
Daniel Boulud Emeril Lagasse Eric Ripert Robert Aikens David Burke Lidia Bas anich
A selection of the 500 U.K. chefs include:
Tom Aikens, Jason Atherton, Clare Smyth, Heston Blumenthal, Albert Roux, Raymond Blanc, Angela Hartnett, Pierre Koffmann, Anton Mosimann, Theo Randall, Vivek Singh, Marcus Wareing, John Williams, Chris & Jeff Galvin, Claude Bosi, Richard Corrigan, William Drabble, Phil Howard, Lawrence Keogh, Tom Kerridge, Anne-Sophie Pic, Michael Reid, Rick Stein, Alyn Williams, Pascal Aussignac, Frances Atkin, Lisa Goodwin-Allen, Elena Arzak, Adam Grey, Ed Baines, Sally Clarke, Ken Hom, Andre Garrett, John Duffin, Paul Ainsworth, Paul Kitching, Claudio Cardoso, Tom Cenci, Ollie Dabbous, Daniel Galmiche, Hari Ghotra, Adam Handling, Dan Howes, Athul Kochar, Yoshihiro Murata, Tom Oldroyd, Simon Rimmer, Jun Tanaka, Cyrus Todiwala, Brian Turner.
A selection of 500 U.K. restaurants include:
The Ivy, The Wolseley, Duck and Waffle, The Ritz, Claridge's, L'Enclume, Pollen Street Social, The Goring, Wiltons, Bibendum, Gleneagles, The Dorchester, Daphne's, SushiSamba, Galvin at Windows, Sexy Fish, Annabelle's, Jumeirah Carlton Tower, Theo Randall at The Intercontinental, The Garrick Club, Benares, Novikov, Seven Park Place, Celeste at The Lanesborough, Buddha Bar, Alyn Williams at The Westbury, Murano, Elystan Street, Marcus, The Gilbert Scott, Scott's, Daphne's, 34 Mayfair, Restaurant Andrew Fairlie, Hotel Café Royal, Casa Cruz, The Pompadour by Galvin, The Fat Duck, Nobu Berkley St, Clarke's, L'Anima, Angler, Andre Garrett Restaurant at Cliveden, Restaurant Gordon Ramsay, Corrigan's Mayfair, Sartoria, Frenchie, Greywalls Hotel, The Devonshire Club, White's, Inverlocky Castle.
Costas Spiliadis Richard Corrigan M. Morimoto Tom Aikens Marcus Wareing Tom Kerridge
A selection of 1,000 U.S. chefs include:
Eric Ripert, Michael White, Emeril Lagasse, Jean Joho, Mark Russo, Christophe De Lellis, Sylvain Delpique, Daniel Boulud, Barbara Lynch, Michael Mina, Costas Spiliadis, Lidia Bastianich, David Burke, Robert Aikens, Masaharu Morimoto, Gabriel Kreuther. Mathew Woolf, Kaleo Adams, Laetitia Rouabah, Bill Dorrler, Lou Rossi, Mark Sapienza, Emma Bengtsson, Zach Sato, Kim Canteenwala, Roland Passot, Nicolas Abello, Marc Forgione, Vito Gnazzo, David Amorelli, Arthur Lee, Craig Strong, Fortunado Contra, Dayn Smith, David Standridge, Bill Telepan, David Codney, Patrick O'Connell, Jonathan Insetta, Norman Van Aken, Jonathan Perno, Amy Brandwein, Mike Isabella, Johan Denizot, Daniel Parilla, Dan Silverman, Travis Swikard, Aaron Bludorn, Cameron Woods, Matthew Kenney.
A selection of 1,000 U.S. restaurants include:
Le Bernardin, Vaucluse, Emeril's Delmonico, Everest, Costa di Mare at Wynn Hotel, Joel Robuchon at the MGM Grand, 21 Club, db Bistro, Menton, Boulud Sud, Cafe Boulud, Balthazar, Morimoto, Estiatorio Milos, Tribeca Grill, Tavern62 by David Burke, Gabriel Kreuther, Gramercy Tavern, Minetta Tavern, Forte Dei Marmi, Byblos, Baoli Miami, Zuma Miami, The Clocktower Restaurant, Amangani Grill at the Amangani, Amangiri, Maison Blanche, Guy Savoy Caesar Palace, The Bazaar by Jose Andres, Rainbow Room, Paley, Restaurant Michael Mina, Polo Lounge @ The Beverly Hills Hotel, Benoit New York, Due Mari, The Dining Room at Castle Hill Inn, The Reserve at the Langham, Aquavit, Hotel Wailea, La Folie, L'Appart, Marc Forgione, The Leopard at des Artistes, Harvest on Hudson, Studio at Montage Laguna Beach, Felidia, Houndstooth, Café Clover, Oceana, The Belvedere at The Peninsula.
Principote Beach Club: Mykonos' Number One Hot Spot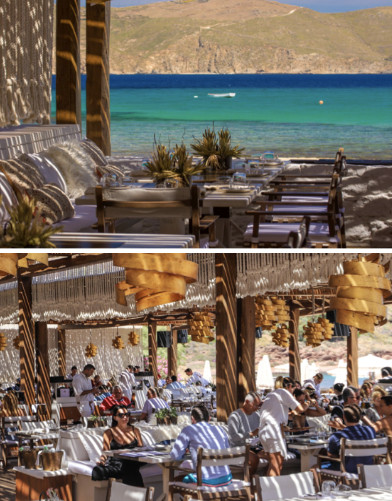 Mykonos is arguably one of the most Instagrammable destinations of the moment, with the likes of Mariah Carey, Rio Ferdinand and Perrie Edwards of Little Mix recently holidaying on the idyllic island.
There's a number of beach clubs on Mykonos, but none that quite deliver the same photo-worthy, understated luxury that Principote does. This one-of-kind experience offers guests a taste of paradise on the Panormos Beach, ensuring that its elegance does not detract from the natural surroundings of golden shores and turquoise Aegean sea.
When you're not capturing the natural beauty of Panormos Beach, it'll be the pretty detail in the crochet parasols, the bohemian atmosphere, handcrafted signature cocktails or the aesthetics of the fine dining experience offered here that catches your eye. Mediterranean led cuisine, fresh and innovative in its presentation tastes as good as it looks – and it looks incredible.
The service is unparalleled and you will find that the courteous staff go out of their way to welcome you into this sophisticated and tranquil utopia. A highly sought-after spot, make sure to make a reservation before your visit for both restaurant and loungers.
Principote completes its 'Instagram' goals' status with a chic boutique, stocking unique pieces from favourite designers. Think, stylish outfits and statement accessories, making sure you have the chicest look for your #OOTD pic.
Join the likes of England footballer Dele Alli, Prison Break actress Tasya Teles and model Yovanna Ventura, by enjoying pure decadence in the picture-perfect Principote Panormos.
Take a look for yourself on Instagram – @Principote_Mykonos.
🦄 Stay Magical This Summer! ✨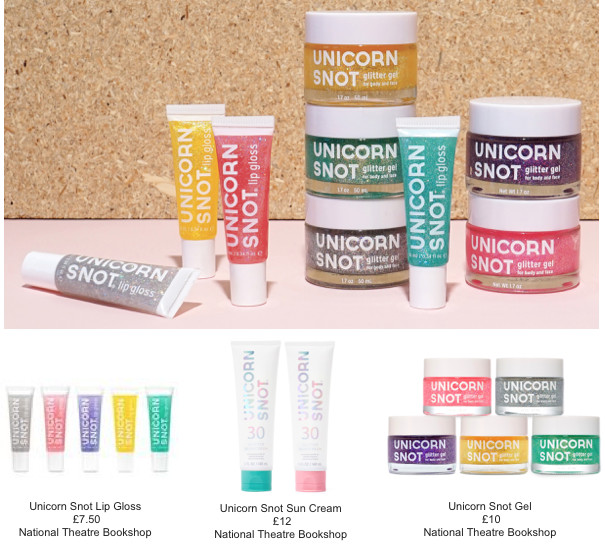 Shimmer and shine on your holiday this year and express your free spirit with the mystical Unicorn Snot range from the National Theatre Bookshop.
Sparkle while you stay protected with the SP factor 30 Unicorn Snot suncream and dazzle away in the sun with the Unicorn Snot lipgloss and glitter gel.
✨ No unicorns were harmed in the making of the Unicorn Snot range. 🦄
Elegant rose and gold accessories for your table top by Zangheim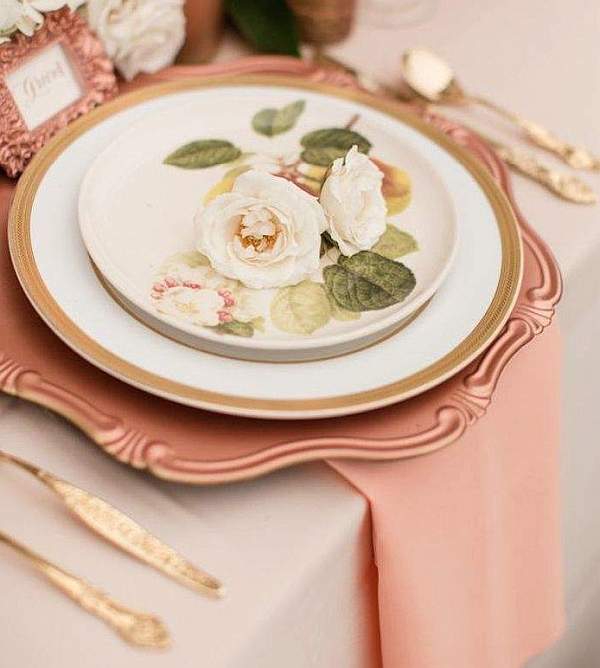 Accents of Rose and Gold bring elegance and warmth into your home, with its natural deep orange tone, accessories are easy to incorporate in any room or a table top.
2018 has brought the nation together as we are all hooked on watching this years love island hotties attempting to find true love. Sun, sand, sauciness and secrets are in no short supply this year and we are tuning in.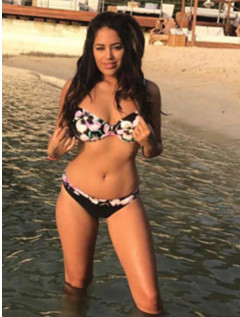 One thing not going unnoticed, as on previous years, is the impressive display of toned tummy's, tight legs and monster muscles. The love island lot are turning heads with 3.4 million viewers tuning in this year.
With an 8 week ITV Party on the cards, it's safe to say this Love Island bunch as many before, have slaved in the gym to get these toned torsos and abs. Leaving many of envious and wanting to know their secrets. Some Islanders have come out to share their secrets with Montanna admitting to cutting out carbs and Jess Shears admitting to squatting for days. But what about when they leave? How are they going to stay in shape and are they actually as body confident as portrayed on the show?
We have taken a look some of the old love islander favourites who have admitted to needing a bit of help sometimes and sharing some of their own body insecurities.
In 2016 saw love island star Malin drop £7,000 on surgery ranging from boob jobs, bum work and body sculpting all in aid to build her confidence and create better online images.
More recently Kady McDermott underwent surgery to have a boob job, to overcome an insecurity she has had since before entering the villa.
But drastic surgery is not the only option out there as Love island star Jessica Shears opened up about this year. The brunette bombshell has the body most women would die for. But hours and the gym and calorie counting could not give her the toned slim legs and bum Jessica has worked hard to try and achieve.
This year Jessica teamed up with non surgical body sculpting team, 3dlipo and headed the campaign, The butterfly effect where she striped bear for an intimate photo-shoot showing what great results non surgical 3d lipo cryolipolysis treatment can achieve. https://www.thesun.co.uk/tvandshowbiz/5659880/jessica-shears-strips-off-to-pose-in-bright-butterfly-body-paint-as-she-shows-off-results-of-3d-liposuction/
But shes not the only one! 3D-lipo is becoming the Love Islanders one stop shop for body transformation with Love island Blondie, Olivia Buckland having undergone a bum lift helping her to get ready for her up-coming nuptials.
Celebrity body fixer, Roy Cowley, owner of 3D-lipo commented; "We see these girls and even guys coming out, with so much pressure on their backs to keep up the shape they were in for the villa. Sometimes this is unattainable and so this is where 3d-lipo steps in. A brand celebs trust, our technology helps to sculpt, tone and contour the body and help get rid of stubborn areas that maybe even the gym can't fix."
"It's been a pleasure to work with the Love Islanders and help them on their journey to becoming even more body confident in their own skin."
Take a Brain-check with The Mind Makeover Retreat™
Change your life in ways you may never have thought possible on The Mind Makeover Retreat™, the latest pioneering retreat launched by Health and Fitness Travel, the wellness holiday specialists. Led by international master of mind-improvement and celebrity coach, Steve McKeown, this ground-breaking wellness retreat promotes positive mental well-being and launches this September at the luxurious Macdonald Monchique Resort & Spa, in the western Algarve.

A healthy mind lives in a healthy body and mental health is imperative for physical well-being. It's estimated that 1 in 4 adults in England experience mental health problems in any given year. With longer working hours and increasing pressures, both professionally and personally, mental health issues are more prevalent than ever. This unique psychological programme works by combining state-of-the-art tools to improve your personal and professional performance, and achieve your full potential.
Whether you suffer from anxiety, brain fog, weight or sleep issues, lack of direction, or are simply in need of a recharge, this life-changing retreat will break down the barriers that are keeping you from success, and kick-start your journey to becoming your best self. Unmanaged thoughts adversely affect our energy and physical health and the connection between our brain and immune system is proven; not managing your thinking and beliefs is detrimental to your health and well-being.
Speaking about the motivation behind The Mind Makeover, Steve McKeown says; "I wanted to design a retreat with Health and Fitness Travel that is unique and has never been available before, a retreat that will not only be extremely relaxing and fun but will enable you to regain control of your cognition, challenge your assumptions and rid you of those limitations that have held you back in your life. Being away from the distractions and stresses of normal daily life that can sometimes cause restraints, makes our retreat at Macdonald Monchique the perfect environment for change".
Macdonald Monchique Resort and Spa is beautifully secluded amid lush green woodlands and towering mountains in the western Algarve. This ever-sunny destination offers breath-taking panoramic coastal and alpine views away from busy built up tourist areas and is near stunning beaches and the beautiful old village of Monchique. The Mountain of Monchique is the region's favourite mountain for hiking in nature.
Retreat participants will have full access to Macdonald Monchique's luxury spa facilities, four dynamic restaurants, invigorating group therapy work, a personal spa treatment and group fitness activities. Guests may wish to partake in complimentary daily activities including dance and aqua-fun or enjoy a morning walk surrounded by stunning views of the coast and mountains, or simply unwind in the elegant and tranquil environment.
A seven-night break at Macdonald Monchique on The Mind Makeover Retreat costs £2,385pp based on 2 people sharing, or £2,750pp for single occupancy. Price includes accommodation, full board, return flights, private transfers and The Mind Makeover programme.
For advice, guidance and booking visit www.healthandfitnesstravel.com or call 0203 397 8891
Life Lapse is your new summer travel essential!!
Take a clip at each new spot you visit and the app will assemble into an unforgettable cool looking travel passport video for you. The ghosted image guideline makes it easy for your line yourself up between clips, so you're standing in the same position in each new city you visit on your travels. The app is free to download on iOS & Android: https://lifelapse.app.link/lo6vFZZhMN.
If you'd like to embed videos in the article (this is what I do for my blog), I'd recommend using the videos below from Instagram. You can get the embed code by clicking on the three dots at the bottom right-hand side of the video and click "get embed code". It usually looks cleaned is don't have the caption included in the video, so uncheck that box.
www.instagram.com/p/BjIGpxbnr0K/?taken-by=lifelapse_app
/www.instagram.com/p/BghNmL_grQJ/?taken-by=lifelapse_app
www.instagram.com/p/Bb46MeWB58O/?taken-by=lifelapse_app
www.instagram.com/p/BaxMTkwB1IH/?taken-by=lifelapse_app
From step counting shoes, clothing that could reduce blood pressure, and hunger supressing foods– here's the future of fitness
Pure Gym has scoped out the most innovative new product concepts, patented by brands including Adidas, Nike, and Under Armour

Thought your Fitbit was cool? PureGym has researched some of the latest patented products set to make their way into the fitness world – and they're pretty impressive.
These ground-breaking new concepts cleverly combine both fitness and technology, in the hope to create a product with the power to change the way we work out.
Fitness products of the future could include underwater punchbags, an electricity generating shoe and muscle building supplements for OAPS.
See the full list of patents here :- www.puregym.com/future-of-fitness/
Adidas: Self-charging smart shoes with a specially-designed sole that generates electricity to count your steps and track your distance.
Under Armour: Chemical-releasing clothing that releases therapeutically effective chemicals such as Magnesium, which is believed to be beneficial in regulating heart rhythm and reducing blood pressure.
Bioventures: Anti-aging muscle-boosting supplements that use amino acids to stimulate muscle protein.
Robert Magrino and Bernadette D'souza: An underwater punch bag that showcases the physical benefits of exercising in water.
Nike: Sports bra that is easier to put on and take off, adding an extra level of flexibility.
University of Copenhagen: Foods, additives and supplements that work within the body to temporarily remove the sensation of hunger
Stephen Rowe, Chief Marketing Officer at Pure Gym, said: "We're excited to see the fully-realised versions of these potential game-changing products, and discover just how they can help to further revolutionise the fitness industry.
"We look forward to seeing some of these products hopefully roll out throughout the next few years."
You can see the full list of products, alongside their filed patents, on the PureGym website here: https://www.puregym.com/future-of-fitness/

Addison Lee and Laura Kenny launch 'Addison Lean' initiative to protect cyclists from 'car dooring'
Company calls for inclusion in Highway Code after data shows 65% of UK cyclists have personal experience of accidents involving car door opening
• 'Addison Lean' manoeuvre now part of company's driver training programme
• Company calls for move to be part of Highway Code after 84% of cyclists demand its inclusion
• Olympic cycling Gold Medallist Laura Kenny CBE takes time out from training programme to promote the initiative
Addison Lee, the UK's premium car service, has partnered with 4x UK Olympic cycling gold medallist, Laura Kenny, to launch the 'Addison Lean' initiative – a manoeuvre which encourages car drivers and passengers to exit the car correctly and protect cyclists from a 'car-dooring' accident – where they are hit by a car door being opened carelessly. The company is calling for the move to be included in the Highway Code after data* showed that 65% of UK cyclists have either been involved in a 'car-dooring' accident, or know someone that has, with over half of those in an accident (54%) injured as result. At the same time, the government is pushing for the number of cyclists to double by 2025.
Originally conceived in the Netherlands – where it's known as 'The Dutch Reach' and forms part of the Dutch driving test – the 'Addison Lean' manoeuvre involves drivers opening the door with the hand furthest away from the car door, forcing them to lean across and look into their wing mirror, meaning they can see approaching cyclists.
The move has already been incorporated into Addison Lee's driver training, with the ambition of training all 5000 drivers on the manoeuvre. In-car signage will also be used to ensure passengers are aware of how to exit the car safely and help make roads safer.
Laura Kenny CBE said: 'With cycling's increased popularity, being hit by a car door as it is opened, is a serious threat to the cyclist. That's why I'm supporting Addison Lee and their Addison Lean initiative, a simple manoeuvre that every driver can use to protect themselves and cyclists.'
After incidents involving Addison Lee drivers and cycle couriers, Addison Lee commissioned research to get a picture of the extent of the problem of 'car-dooring'. In a poll of 2,000 cyclists:
• 65% of cyclists surveyed have been involved in a 'car dooring' incident themselves, or know someone who has
• 54% of those involved in an accident are injured; Of these, 78% are either hospitalised, or forced to take time off work
• 43% of cyclists who have been 'car-doored' have considered giving up cycling
• 84% think it should be included the Highway Code
As well as in-car signage, the company has created wing mirror stickers to remind road users of the manoeuvre and will be offering them free of charge to members of the public. To get hold of a sticker, register at AddisonLee.com/AddisonLean.
Andy Boland, Addison Lee's CEO said: "Safety is at the core of what Addison Lee does – not just for passengers, but for drivers, cyclists and all road users. With car dooring such a widespread problem, adopting the Addison Lean – a straightforward manoeuvre that protects everyone on the road – makes perfect sense."
He added: "We hope that The Highway Code will also take the Addison Lean on board."
Helen Chapman, TfL's Director of Licensing, Charging and Regulation, said: "Our Vision Zero approach has the ambitious goal of eradicating deaths and serious injuries from London's roads by 2041. We are investing in safer junctions, removing the most dangerous vehicles from the roads and developing a world-leading bus safety standard.
"However, we can't achieve our goal alone and need the support of local government, campaigners and the wider transport industry. This initiative by Addison Lee is to be applauded and should set a template for others to follow. Educating private hire drivers and their passengers about the perils of opening a car door on a cyclist will help to guard against one of the most common collisions involving those on two wheels."
James Durbin, CEO of Madison Sports Group who own and operate the Six Day professional track cycling series, said: 'We welcome the initiative that our valued Six Day London Commercial Partner, Addison Lee, is promoting. As passionate advocates of cycling, at all levels, we recognise safety for cyclists on the roads as a matter of significant importance. We are delighted to be part of the Addison Lean campaign and think it will make a real difference in improving road safety for all cyclists."
GET THE LOVE ISLAND LOOK
With Love Island fans gripped by personalised goodies, here's four ways to pimp up your possessions using the Explore Air 2 and Cricut Maker.
Ideal for adding sassy quotes or eye-catching images and patterns to items (such as a simple sports bottle, beach bag, phone case or walls of the home), think of the Cricut Maker machine as a pair of scissors on steroids!!!
An electronic cutting machine that helps those with artistic flair to quickly cut materials such as paper, vinyl, fabric and even wood into a desired shape, Cricut is ideal for creating professional and personalised projects such as party decorations, wedding invites, one-of-a-kind apparel, upcycled furniture, cards and DIY festival looks.
With a library of over 60,000 cool images and a further 3,000 'how to' guides and ready to make projects available on Cricut's software (Design Space) the possibilities for creating something that's unique and personal is endless. These might not be #yourtypeonpaper, however here's a few of our favourite Love Island inspired looks available in Design Space now….
FOR THE GYM

🍫 Chocolate and nut lovers unite… the Grown Up Chocolate Company is here to delight your tastebuds with not one.. but two chocolate bars of joy!
Indulge in pure hazelnut heaven with NUTS! OH, HAZELNUTS! a creamy milk chocolate bar, enveloping a muddle of deliciously crunchy whole roasted hazelnuts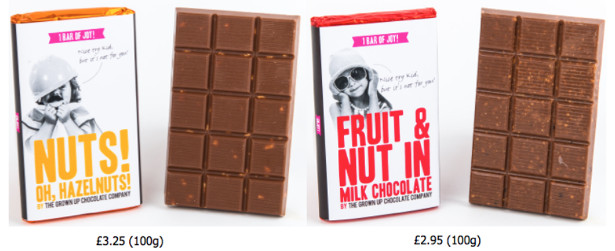 or if you're feeling fruity, treat yourself to FRUIT & NUT IN MILK CHOCOLATE featuring a decadent mix of milk chocolate, crunchy nuts, apricots and cranberries.
All part of their delicious mission to create the most indulgent and decadent chocolates, reminiscent of the chocolate we enjoyed as children, but reimagined for grown ups only – everything is handmade in Harlow, using only the highest quality ingredients…
Just remember, this is strictly for grown-ups, so keep them from the kids! 🍫
From:
www.thegrownupchocolatecompany.co.uk

INVESTMENT IGNORANCE – SAVERS MISS OUT BY NOT BEING IN THE KNOW

Over half of Brits have savings of over £1,000
Yet almost a quarter wouldn't invest their savings
The majority are only aware of two types of ISA
UK TAX PAYERS could be missing out on thousands of pounds by not investing their savings, according to new research.
The survey of 1,000 UK adults, carried out by Oaksmore ISA (an innovative, FCA-regulated Alternative Investment Fund Manager) – as part of the 2018 British Heritage Restoration Report – revealed that despite 61% of UK adults having savings of over £1,000, almost 1 in 4 (22%) are reluctant to invest their personal savings. Instead, these funds often remain in ordinary bank accounts attracting little or no interest.
A key reason for this loss of potential interest and income appears to be a lack of awareness and understanding of the options available. For example, despite being permitted by HMRC to invest up to £20,000 into an ISA and benefit from tax-free returns on their savings, almost 1 in 5 (16%) savers were not aware of any type of ISA.
Even though 75% are aware of traditional cash ISAs, much fewer people have any knowledge of any other types of these investment products.
For example, less than half (40%) were familiar with stocks and shares ISAs, meanwhile under 1 in 3 (31%) are familiar with Help to Buy ISAs and less than a quarter (24%) are acquainted with lifetime ISAs.
When it comes to Innovative Finance (IF) ISAs – an ISA that contains peer-to-peer loans instead of cash – just 6% of the population were aware that this was an option.
Reuben Skelton at Oaksmore said: "It's really surprising to see just how low awareness is amongst the general public about ISAs. Innovative Finance ISAs are those with which UK adults are least familiar, yet they offer some of the most innovative and rewarding ways to invest.
"Despite this, of the 38% of Britons with savings of up to £5,000, the vast majority (76%) would be willing to consider such investments when they are made aware of them. Not surprising when some IF ISAs offer returns as high as 7.5% per annum.
"Such products can also offer huge social benefits, for example helping to support growing businesses, major infrastructure projects or much-needed investment in local communities."
The Oaksmore Innovative Finance ISA is one example of such a product that combines high returns with an important social purpose.
It is the UK's first Innovative Finance ISA to allow ordinary British investors to support heritage projects across the UK. As well as pledging their funds to a good cause, investors can also benefit from much higher interest rates that those seen with regular savings accounts and traditional cash ISA's.
Oaksmore Portfolios AIFM Limited act as an Alternative Investment Fund Manager under the Alternative Investment Fund Managers Directive and is authorised and regulated by the Financial Conduct Authority (FCA).
More details about the Oaksmore ISA and the 2018 British Heritage Restoration Report can be found online at https://oaksmore-isa.co.uk
Adventures With Miffy
…and her bestie Nina.
Take Miffy and Nina with you on all of your adventures this summer.
The hand-crocheted, cuddly toys come in a different range of outfits to match your favourite style.
The perfect gift for any Miffy fan.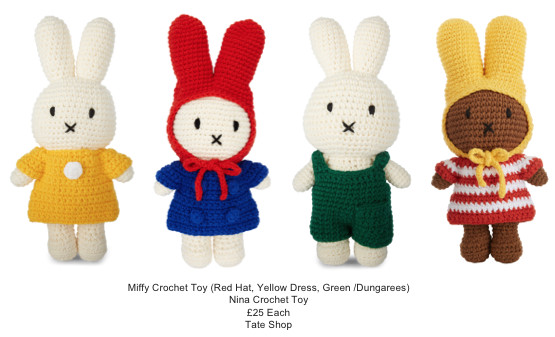 Available From Tate Shop – shop.tate.org.uk
www.bakerdays.com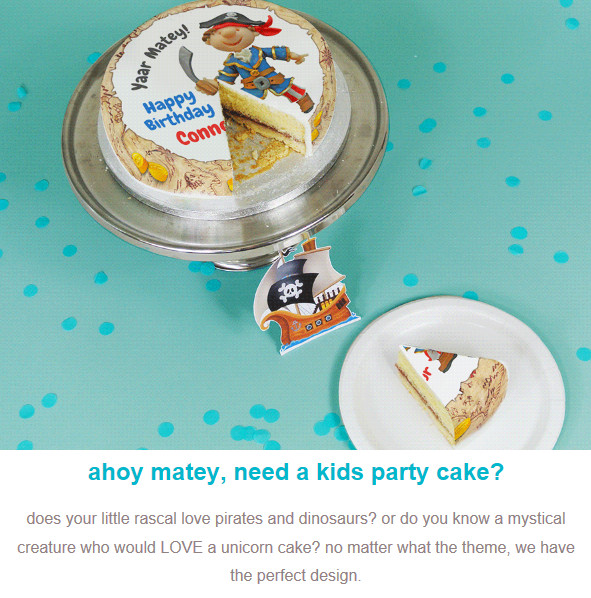 TURNING PLASTIC BOTTLES INTO KID'S CLOTHING
Muddy Puddles Launches New Improved EcoSplash Range for Autumn Winter 2018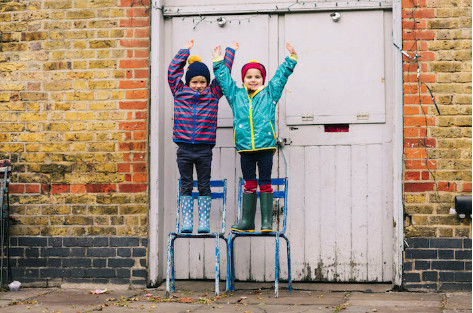 They made that out of what? 80 plastic bottles create one gorgeous jacket…
Award-winning British children's outerwear brand, Muddy Puddles launches their AW18 EcoSplash collection – with new and improved designs crafted from recycled plastic bottles.
Perfect for all families and with the eco-conscious parent in mind, the EcoSplash range which includes jackets, all-in-ones and trousers is fully waterproof, windproof, insulated and breathable with a soft, lightweight fleece and elasticated cuffs and hem, protecting children from the wind and rain when out and about.
Updates to the Muddy Puddles collection for AW18 include an extra soft Sherpa lining in the hood of both the jacket and all-in-one ensuring additional warmth and snugness, alongside the introduction of the all new waterproof 'Bib and Brace' – the ideal alternative to the splashsuit on warmer winter days.
The new Muddy Puddles EcoSplash AW18 collection will be available from early July at www.muddypuddles.com
You may be sore today but you will be strong tomorrow!
Now we are in the summer months, eat, sleep, gym repeat with the Flying Tiger workout gear!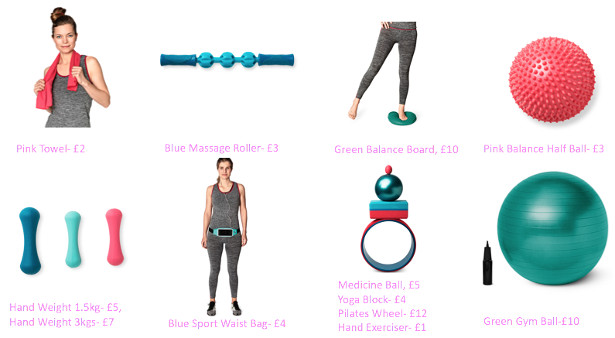 A COCKTAIL THAT'S SERVED IN FIVE SECONDS AND TASTES GREAT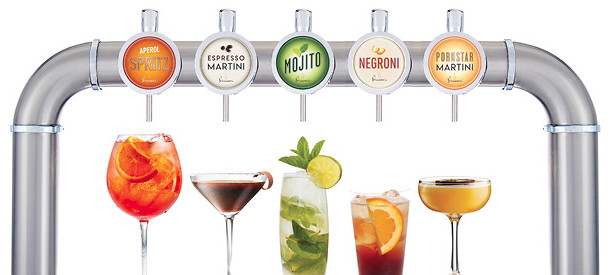 Cocktails On Tap is the newest trend hitting pubs across London, from The Duke of Edinburgh in Brixton, to The Scolt Head in Islington. On tap experts Frizzenti have a range of great quality cocktails on tap ready for the Summer. Mojito, Aperol Spritz, Espresso Martini, Negroni Sbagliato and Pornstar Martini with 5 more cocktails to follow later this year. Simply amazing quality cocktails served at an incredible pace, created and served in just 5 seconds – what's not to like?
Cocktails on tap were only introduced into the UK in 2018 and are already predicted to be next biggest disruptor in the drinks industry. It is set to grow exponentially as trade outlets seek new ways of serving great quality drinks at high speed, something that this system allows. We estimate that from a zero start this year this segment is already worth several million pounds and sits in the spirits category which is a category with a value of £5.8bn according to 2016 WSTA. AT least 30% of the spirits category is made up of cocktails, so a value of £1.74bn.
There are approximately 85,000 on-trade outlets in the UK of which nearly half already sell cocktails. The cocktails category is increasing by about 10% per year according to Cellar Trends. Cocktails on-tap enable venues that were not previously able to sell cocktails to now be able to, so we believe that the potential market is between £2-3bn.
At present, the amount of bars installing Cocktails On Tap sits at less than 1%, but with restaurant groups like Giraffe already rolling this out within their whole estate, the appetite for uptake is there. In addition industry leaders such as Duck and Waffle and Soho House Group are pre-batching cocktails on tap at their own venues.
Premium spirits are gaining over house spirits, with bitter flavours on the rise. The use of herbs, spices and sours is increasing and there is more demand for lower alcoholic and lower calorie cocktails.
Founder George Workman has ensured that only the best quality ingredients are used so that customers get a drink that exceeds expectations. The end product is something that consumers (and bartenders) will not believe has come out of a tap, and that quickly. It's a winning formula.
Alongside drinks consultancy Drinksfusion, George and his team spent 6 months sourcing the best quality ingredients from around the world to ensure perfectly balanced cocktails.
George comments: "We believe that whether you are a bartender or discerning cocktail drinker you will love the cocktails we have created. The natural assumption is that on-tap is poor quality and we have blown that perception away. We are so excited to be serving so many of the nation's favourite cocktails this summer and as the cocktails are served so quickly, there is never going to be a wait at the bar."
The new cocktails on tap are part of Frizzenti's wider family including a range of sparkling and still wines on tap. The dispense system behind Frizzenti's cocktails is simple but effective. The cocktails are supplied in 20L kegs that attach to any dispense system. They are CO2 or nitrogen injected to ensure the right level of fizz or creaminess. And they pass through a standard beer dispense system. Easy to hook-up, and like beer, a consistent, quality serve every time. Fast, fresh and great quality.
So far this year, 50,000 litres of Frizzenti's cocktails have been poured at various outlets across the UK, That's 300,000 cocktails!
Cocktails on Tap by Frizzenti are available nationwide at a selection of bars, restaurants and festivals from Giraffe to British Summer Time Hyde Park. For more information, visit http://frizzenti.com/cocktails-on-tap/

Summer Fruits is here!
Original and Dairy Free Vegan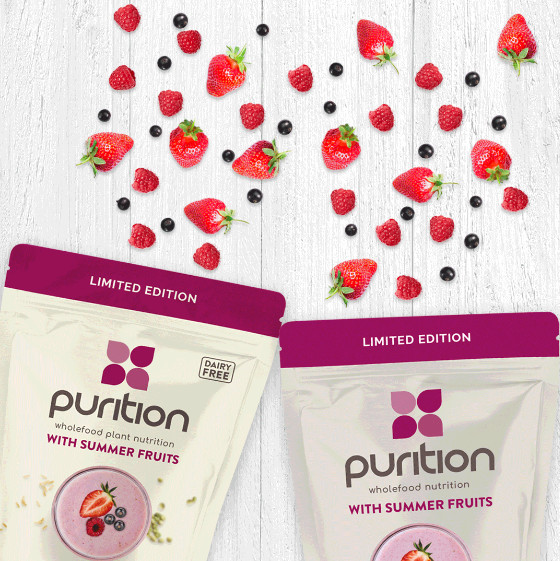 First Class
Travel in style this summer with Amazon's first ever gold device – the Kindle Oasis in Champagne gold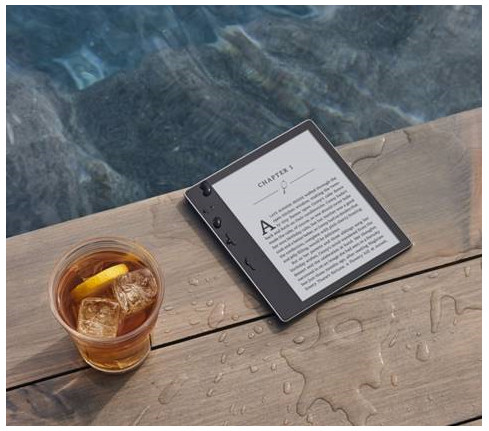 Travel in style this summer with Amazon's first ever gold device – the Kindle Oasis in Champagne Gold. Kindle Oasis is Amazon's most advanced Kindle ever, featuring the largest, highest-resolution Paperwhite display and a thin and light ergonomic design so you can now read more comfortably for hours. Kindle Oasis is also the first waterproof (IPX8) Kindle – allowing you to read in even more places, from the bath to the swimming pool.
With access to millions of books, magazines and newspapers and with Audible built in, you can seamlessly switch between reading and listening to more than 250,000 professionally performed audio programmes by connecting to Bluetooth speakers or headphones. What's more, if you're a Prime member, you have access to Prime Reading for unlimited access to more than a thousand books, magazines and comics.
The Gold Kindle Oasis comes with a massive 32GB of storage meaning it can hold even more of the books you love. The Kindle Oasis is sure to be the travel companion that doesn't let you down – with the longest battery life yet, it's the perfect stylish travel accessory.
NEW Gold Kindle Oasis (32GB)
£259.99
Top tips for building motorcycling skills and confidence
By Martin Cariven, Field Sales Manager Moneybarn

Whether you're still rocking the L-plates, or a road-hardened veteran, there will always be ways to improve your motorbike abilities.
While it might seem obvious, when it comes to gaining confidence on a motorcycle, there is no substitute for physical miles and the more knowledge and experience you have, the better.
To make your ride safer and more enjoyable, Moneybarn has put together its top tips for refining your day-to-day motorbike skills.
Regaining control
Losing control on your motorbike can be a frightening experience. If you find yourself skidding, look ahead to where you want to go and try to maintain balance until you hit a patch with more grip. Braking could lead to uncontrolled sliding, so firmly pull in the clutch and freewheel to regain control.
To gain confidence, try going for a couple of laps on a dirt bike at a track. Not only is this a lot of fun, you will also get a bit of practice on regaining control in a safe environment. It's better trying it there than when at speed along a tarmac road!
Handling the corners
Corners are the one of the most challenging and rewarding parts of riding. However, it's estimated 60 percent of motorcycle crashes happen on bends. To help you avoid accidents, start by watching out for signs on the road to warn you of upcoming corners.
In the corner itself, it's important to always look far ahead and make sure you brake and switch gears before starting to lean in. As much as possible, keep on the outside of the road.
Aim to ride a fluent line from the point where you lean, then accelerate easily through the corner while pulling the throttle open gently.
To practice, try to complete an imaginary slalom in a quiet place to familiarise yourself with the pressure, speed and input you need to make your bike turn as you want it to.
Riding pillion
Getting your passenger from A to B safely is your goal. Before anyone hops on the back of your bike, make sure they have properly fitting protective gear too.
Your bike's balance will be altered by the extra weight, so before hitting the open road, do a few laps around an empty car park, or a quiet estate to get used to the handling.
Your passenger should be holding onto you tightly, but if you accelerate hard they will feel like they are falling off the back of the bike.
Keep your acceleration steady and build up speed slowly. Brake early and lightly for corners or potential hazards to stop the extra weight on your bike from making you lose control.
Make the most of the advantages
One of the best things about motorcycles is skipping traffic. If you're a biker, you'll know the satisfaction of leaving that line of cars far behind you.
However, this can be dangerous if you're not cautious. If you think the lights are close to changing, it's best not to move immediately. Work your way down the line of cars and squarely plant yourself in front of one of them, not to the side as this could cause a hazard.
When overtaking, don't pull up close behind a vehicle, revving your engine. Stay a safe distance behind. When you overtake, pull out cautiously as the car could be slowing down because of something happening ahead.
Once you can see it's safe, accelerate into the gap.
THEIR CUDDLY NEW BEST BUDDY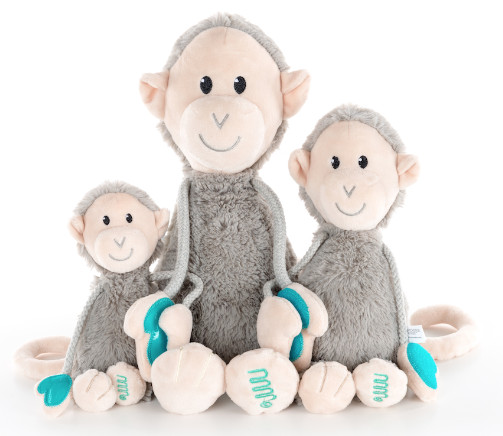 Soft, cute and cuddly… meet their new best buddy – the Plush Monkey with Velcro Arms from the award-winning Matchstick Monkey!
He comes complete with beans in his bottom so he can sit, pose and play fun games, as well as textured soft, crinkly hands and feet to keep them intrigued for hours.
Available in a family of three different sizes, use his velcro hands to hang him on your cot, pram or pushchair – the perfect friendly companion when you're out and about.
Small (21cm): £11.00, Medium (28cm): £17.00, Large (38cm): £27.00
www.matchstickmonkey.com
Robbie's Rugby Festival
The event's 10th anniversary!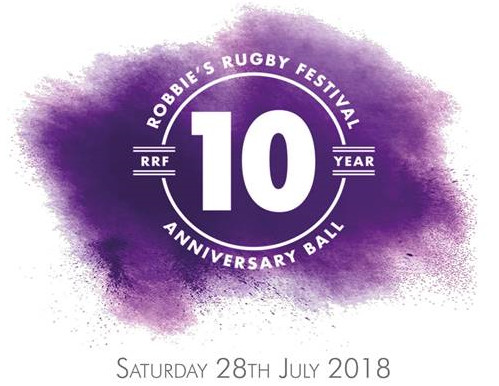 The hailed charity rugby tournament will once again welcome rugby royalty, with previous year's supporters including Neil Back, Clive Woodward, Eddie Jones, Dan Carter, Christian Wade, Warren Gatland, Sam Warburton, Richie McCaw, Sonny Bill and Billy Twelvetrees.
A short video giving an overview of the event can be seen here: www.robbiesrugbyfestival.com
MUCH ANTICIPATED 'MARIE-CHANTAL AND SILVER CROSS' NURSERY FURNITURE COLLECTION – AVAILABLE NOW!

The highly anticipated all new luxury nursery collection developed by Silver Cross, together with Princess Marie-Chantal of Greece is now available to purchase!
The collaboration includes prams, bedding and nursery furniture including the exquisite chest of drawers and cot bed – perfect to enhance any new nursery.
The Marie-Chantal Silver Cross Cot Bed
Handcrafted from solid wood with a soft cream finish that is complemented by antique bronze handles, while the exclusive design features elegant panel detailing and a large drawer for storage. The beautiful moulded Marie-Chantal crest adds a special finishing touch.
The cot is designed to grow with baby and transforms into a beautiful toddler bed.
RRP: £750
The Marie-Chantal Silver Cross Chest of Drawers
This beautiful chest of drawers completes the Marie-Chantal nursery set. The dresser has three large soft-close drawers for storage and can also be used as a changing table thanks to the easily-removable changer top.
As with the cot bed, the soft cream finish is complemented by antique bronze handles and the beautiful Marie-Chantal crest.
RRP: £750
The Crazy Store's 'Thingamajig' range continues to add a touch of quirkiness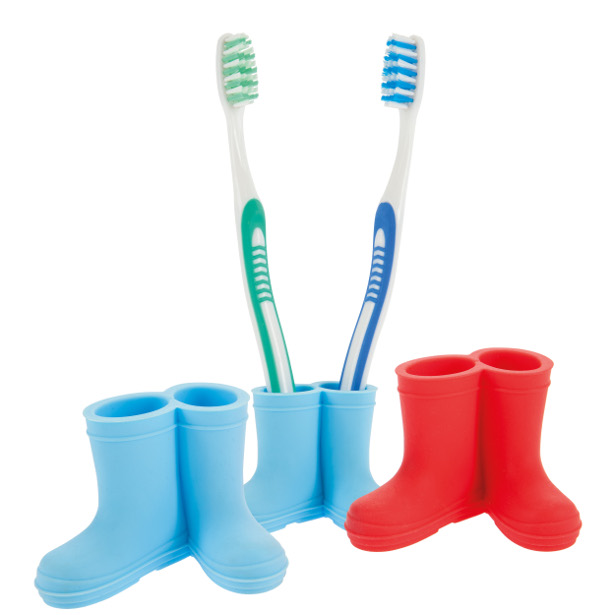 The Crazy Store continues to take the boring out of ordinary items and add a touch of fun and colour by extending the 'Thingamajig' range – an exclusive assortment of functional items which have a fun and quirky side to them. The range consists of brightly coloured, creative and unique kitchen tools, handy gadgets, novelty home items, bar and party products.
Kevin Lennett, Managing Director of The Crazy Store, says "we are continually changing, refreshing, updating and introducing new Thingamajigs into the range, this means that our regular customers can come and see new and interesting Thingamajigs on offer. We believe this is a very important part of the brand's continued success and it ties in perfectly with The Crazy Store's motto 'Hey, you never know what you might find!'"
The Crazy Store has included quirkier kitchen tools and storage products that will add an element of fun to the traditional way of doing things, such as the nifty egg poacher or the retro stackable storage blocks that will add a pop of colour to any room.
The Crazy Store focuses on providing best quality products at great value, and with most Thingamajigs under R50, it means that customers can have something interesting without putting a strain on their wallets. They believe great products and great customer service go hand in hand, and they have made a promise to their customers "we stand by our products, so if there's a problem, consider it sorted".
The Thingamajig range is available in over 330 Crazy Stores from 25 June 2018. Visit www.crazystore.co.za for more information.
BATTLE OF THE SEXES: FEMALE MUSICIANS CHARGE MORE THAN MEN IN GIG TICKET WAR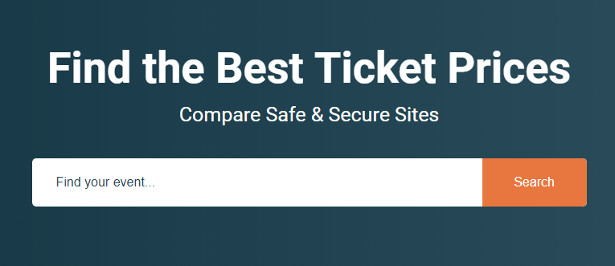 Fans pay 15% more on average for tickets to see female artists​
Tickets typically £8 more expensive
London, 26 June 2018 – Fans hoping to see their favourite artist in concert are having to pay a 15% 'gender premium' if the act is female, according to new research by ticket-compare.com
Those planning to see the likes of Britney Spears, Kylie Minogue and Demi Lovato as they tour the UK this summer have been faced with a typical surcharge of £7.81 compared to male acts playing at the same major London venue.
Ticket-Compare analysed the face value ticket prices for music concerts at London's O2 arena, picking the lowest price available between now and January and found on average, male acts charge £53 with female artists coming in at £60.84 – a difference of 14.72%.
Separately, the research found that there were more than three times as many male acts taking to the stage than their female counterparts – constituting 28 of the 41 concerts compared to eight female-lead gigs. The other five concerts were by mixed groups.
Britney Spears comes top of the pile for the costliest female ticket, with fans having to fork out £85.00 for a single concert. Meanwhile, Kylie Minogue fans will pay £70 and a night listening to country star Shania Twain will set you back £69.75.
However, male acts are still able to levy the highest prices for a single performance. Fans of 80s band, Soft Cell, will have to shell out an eye-watering £110 to see them on their arena tour. Meanwhile two of the other top five costliest tickets were for male artists, with Barry Manilow asking £78.85, whilst fans wanting to see Queen and Adam Lambert will have to pay £79.50.
There are more mid-range tickets for both male and female acts, Justin Timberlake pitches his tickets at a fairly reasonable £40. And the average price to see a mixed group, like Jeff Lynne's ELO, is £41.25. The average overall price for a ticket was £52.25.
The table below lists the five costliest female acts.
Artist
Ticket Price
Britney Spears
£85.00
Kylie
£70
Shania Twain
£69.75
Nancy Arjam
£57.35
Mariah Carey
£53.75
Ticket-Compare co-founder and CEO, Liran Froind commented:
"This research shows women are winning when it comes to ticket prices but losing out to men when it comes to the number of concerts they get in leading venues.
"And that's not for lack of talent. The number of female artists topping the charts is staggering.
"Superstars like Kylie, Beyonce and Taylor Swift are taking over our airwaves and are putting on some of the greatest shows on earth. The demand to see them is there – and the ticket prices reflect this.
"Yet we aren't seeing equal female representation at venues. Male acts continue to dominate and are still charging some of the most expensive prices for single performances."
Ticket-compare helps fans compare prices from both official and secondary ticketing sites and has a special page detailing upcoming concerts at the O2.
https://ticket-compare.com/stadiums/the-o2-arena/