Ten Minutes to Bed Little Monster Rhiannon Fielding and Chris Chatterton 
So appropriate… for Halloween!
One little monster is determined not to go to bed… until some unexpected visitors start causing chaos!
Ten Minutes to Bed Little Monster is the second title in the Ten Minutes to Bed series.
Written specifically for bedtime, this story is full of magic, big paws, fluffy fur and little claws!
Weaving a journey from lively beginning to gentle end, the ten minute countdown to bed is at the heart of this enchanting story. But will Belch the monster get to bed on time?
This adorably spooky illustrated picture book is the perfect length for sending little ones off to sleep.
Ten Minutes to Bed Little Monster is the perfect bedtime story to share with a young child. With just enough mischief and magic in a calming and engaging story this is guaranteed to help little ones reach the land of nod.
About the Illustrator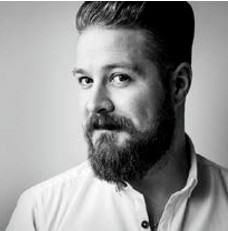 Chris Chatterton is an author and illustrator with a background in graphic design and commercial animation. Chris' passion for illustration led him to pursue a career in children's books and has worked on a variety of projects.