The Rotary Thread – Thread Fixer. Simple Little Stocking Stuffer… but it will pull any handyman out of a tight fix ! www.rotarythread.com Easily an everyday carry item.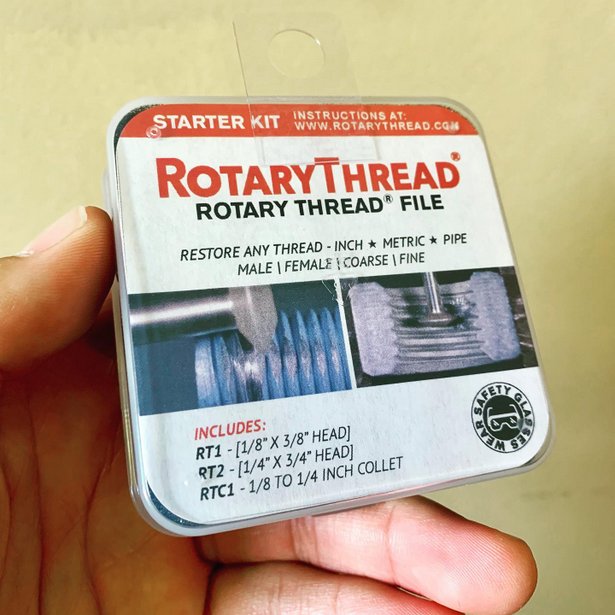 The Rotary Thread – Thread Fixer. A hit on Amazon, and selling at most major DIY hardware stores – it's the perfect gift for any man (or woman!) that's had issues fixing threads on screws or fasteners..
What this thread fixer does is the job of a traditional "thread file" but can fix inch, metric, pipe, metal, female, right, left, coarse, and fine threads just with this tool alone. Saving not only money (as you need a separate thread file for each size normally), but space in the toolbox.
The company is based in Georgia and it's a US developed and patented product from a company that has been around for 60 years. It's been a hit !
The price for their basic Rotary Thread is $9.99 MSRP (or $19.99 MSRP for a 3pc kit). Which is almost a no-brainer price point and a perfect one for such a unique gift.
Rotary Thread is a company which patented the Rotary Thread File, used to restore any inside or outside thread of any type. Small, Fast, Easy, Versatile.