Tom & Sheri's Iron in a Bottle great Mother's Day Gift Idea! But How Does It Work So Well!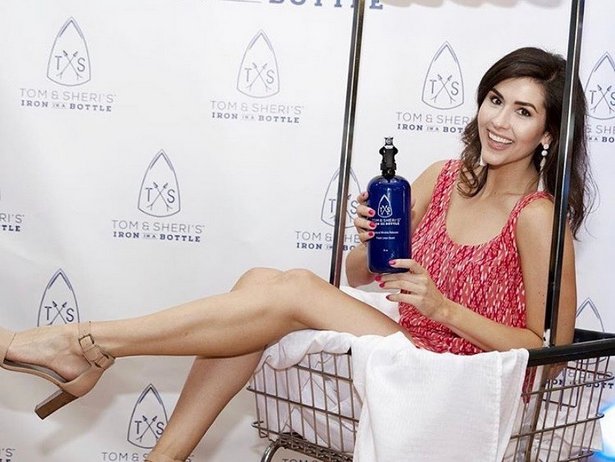 Iron in a Bottle's an all-natural wrinkle releaser spray for clothing and home, with an eco-friendly, BPA-free, cruelty-free, Made in America breakthrough formula. It's been featured on Oprah's Favorite Things, Good Morning America and The Price is Right, and will help your readers stay wrinkle-free for their Valentine's Day dates or festivities.
Their story: Family-inspired, family-created and family-owned. Years ago, Sheri Eudaly gave up ironing and created a homemade spray that turned out to be a game changer – no more irons, no more hassle, and best of all…no more wrinkles! Her son Austin saw the global need for the product when friends kept stealing his, so in 2018 set out to perfect the formula and share the magic with the world. The result? A modern wrinkle releaser that's efficient, effective and plant-based (bonus: it smells great, too)!
Tom & Sheri's Iron in a Bottle