World's first vitamin and mineral infused ice cream hits the UK
The most delicious way to look after your health
www.perfectworldicecream.co.uk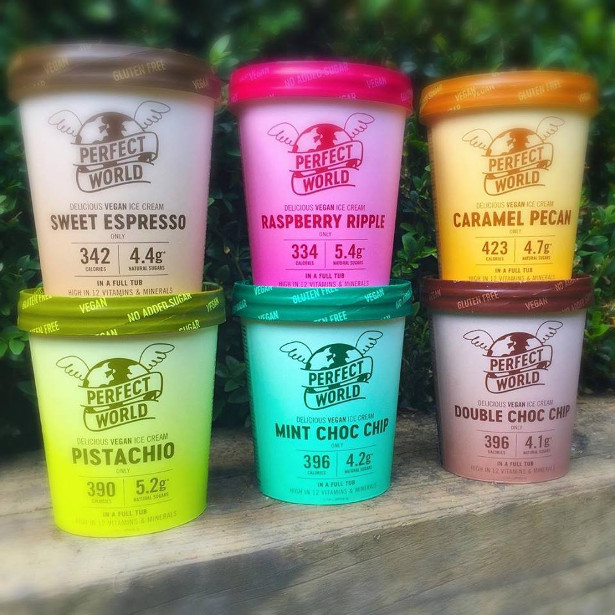 FACEBOOK | INSTAGRAM | TWITTER
We all struggle to get that perfect balance in our lives… well now there's one less thing to worry about. Perfect World Ice Cream has launched a delicious range of vegan ice creams that contains no added sugar and is packed with vitamins and minerals, so is actively good for your health. Sounds too good to be true? Well, it tastes darn delicious too! Perfect World Ice Cream comes in six on-trend flavours including: Double Choc Chip, Pistachio, Raspberry Ripple, Caramel Pecan, Mint Choc Chip and Sweet Espresso.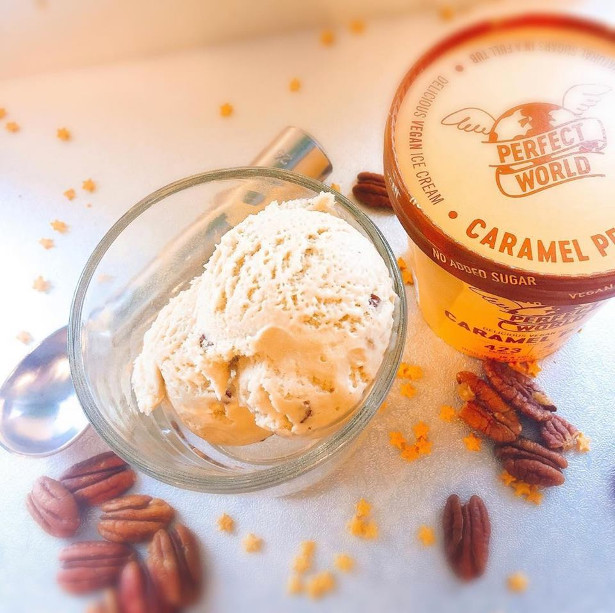 It is a long tradition to talk about how unhealthy and sugar-laden dairy ice cream is, but Perfect World Ice Cream allows you to indulge in your favourite sweet treat, without the guilt. Heavenly rich but good for you, one tub of this ice cream contains 100% of your daily requirements of vitamins D, E, B1, B2, B3, B5, B7, B12, and minerals chromium, manganese, copper, zinc – an impressive list of nutritional qualities. Created using a blend of nutritious nuts, coconut milk and sweetened using plant-derived stevia, this smooth, non-dairy ice cream will make you melt. All flavours boast between just 344 – 423 calories per tub and are full of natural goodness, high in dietary fibre, have reduced saturated fats and are low in salt.
The varieties now available via Ocado are:
• Double Choc Chip: Chocolate lovers rejoice! A classic flavoured velvety ice cream with bites of rich chocolate – this will definitely be hard to share.
• Caramel Pecan: A delicious taste and texture, Caramel Pecan is a hit for anyone that loves the taste of nutty ice cream. The addictive smooth caramel will keep you scooping back for more.
• Pistachio: Green and clean! The natural intense taste of a Pistachio with an added flair of cashew and almond and has a wonderful creamy consistency, it's hard to believe it's dairy-free!
• Raspberry Ripple: A must flavour for the summer… A more-ish combination of mouth-watering vanilla ice cream and a sharp raspberry swirl, this will cool you down in the hot weather.
• Mint Choc Chip: A classic family favourite, Mint Choc Chip is fresh and creamy with delightful chunks of chocolate.
• Sweet Espresso: A rich ice cream with all the heavenly enjoyment of coffee without any of the sin. Enjoy the unparalleled aroma and taste in this 100% natural dessert.
With more people choosing to avoid dairy or live a vegan lifestyle, there's never been a better time to try these wonderful flavours.