BEST SELLING AUSTRALIAN AUTHOR, CAMILLA CHANCE BREAKS INTO U.S. BOOK MARKET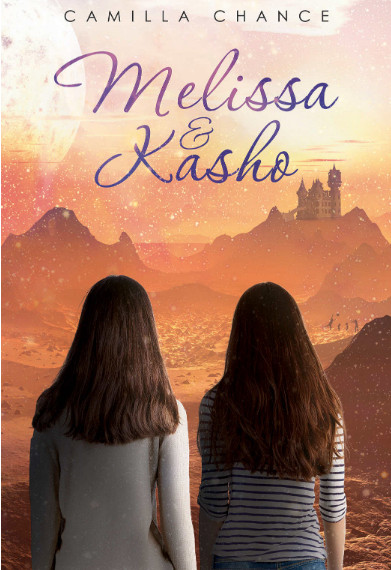 FACEBOOK | TWITTER | YOUTUBE | INSTAGRAM
NEW YORK, NY— Camilla Chance, the Australian bestselling author of Wisdom Man, has a new young adult fantasy romance novel, titled Melissa & Kasho.
The novel set in Italy in the 1950s, traverses class, gender, and power dynamics. The story begins by introducing shy teenager, Melissa who feels lost in a transnational high society world that drives her into the depths of despair. It is only when she connects with Kasho, a native man whose values are in-line with hers, that she finds a kindred spirit who truly sees her, but Kasho doesn't dwell physically on Earth. It is her attraction to the very human Kasho, who has snippets of philosophy to impart, which enables her to develop her own strengths.
As Melissa begins to develop her own strengths, conflict arises, as she is expected to walk, or is bullied into walking, a certain path required of her class, including marrying a certain man. The story heightens when the male suitor her parents have selected for her to marry arrives unexpectedly to court her. As Melissa navigates the world she knew versus the new world she has discovered, the story emphasizes that there is always a way of making your life better.
Melissa & Kasho, published by Austin Macauley, is available on Amazon, Price: $15.99 ISBN: 9781947353909. Review copies are available upon request. For more information, please visit: www.austinmacauley.com/us.
About Camilla Chance: Camilla Chance is the bestselling author of Wisdom Man, her memoir about Banjo Clarke, an indigenous Australian with whom she had a 27-year friendship. This work has been translated into 5 languages and even as Melissa and Kasho is released, its French translation, Un Homme de Sagesse, is being featured at the Paris Book Fair on March 17, 2018.

Camilla Chance has always been a writer. Born in 1940 during the Second World War, she lived in London, where, when she was 18, her first novel was accepted by a then-large publishing company for publication. Although her father forced her to withdraw from this contract as she was still legally his "property" until she was 21, the writing bug never left her. Her family moved to Australia and she graduated in Arts from Melbourne University.
When she was 22, she became a member of the Baha'i faith, and its spiritualism and acceptance have influenced her subsequent writing as well. Much of her early experience has influenced the character of Melissa in her new book. She's been a lyricist for an international performing group The Kuban Cossacks, a high school teacher, and an editor for Faber & Faber Publishers in London.

Camilla was also the first non-Aboriginal to receive the prestigious Unsung Hero Award from Aboriginal people for her dedicated friendship and work for them "behind the scenes." The character of Kasho is firmly based on an indigenous man and Camilla's understanding and love for indigenous peoples comes across clearly and creates a wonderfully strong powerful character.