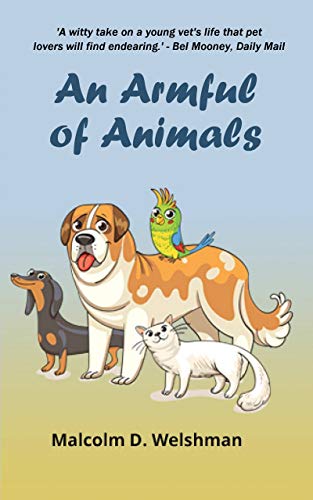 Malcolm D. Welshman has had a lifetime filled with exciting encounters with animals. As a lad in Nigeria, he is attacked by soldier ants and terrified by a snake in his treehouse. His treasured companion, Poucher, an African bush dog, prevents him and his mother from being savaged by baboons.
Once qualified as a vet Malcolm has to attempt life-saving surgery on his beloved parrot. On a road trip across the Sahara, there is a tussle with a lame camel and the operation on an Ostrich gored by an antelope.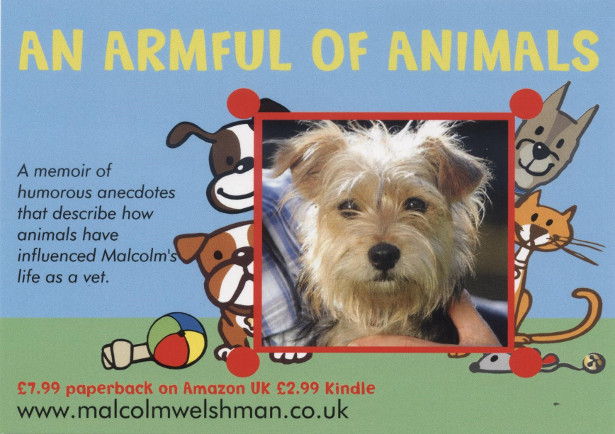 Settling back in West Sussex in England, he tackles a cow that's got stuck in a tree, wily cats and battles with cunning badgers and baby bats.
He shares all these fascinating experiences in this gently humorous memoir that will guarantee to tug at the heart strings while bringing a smile to your face. Anyone who loves animals will be enchanted and enthralled.
check them out on GoodReads
at :- www.goodreads.com/book/show/41587455-an-armful-of-animals
About the Author Malcolm Welshman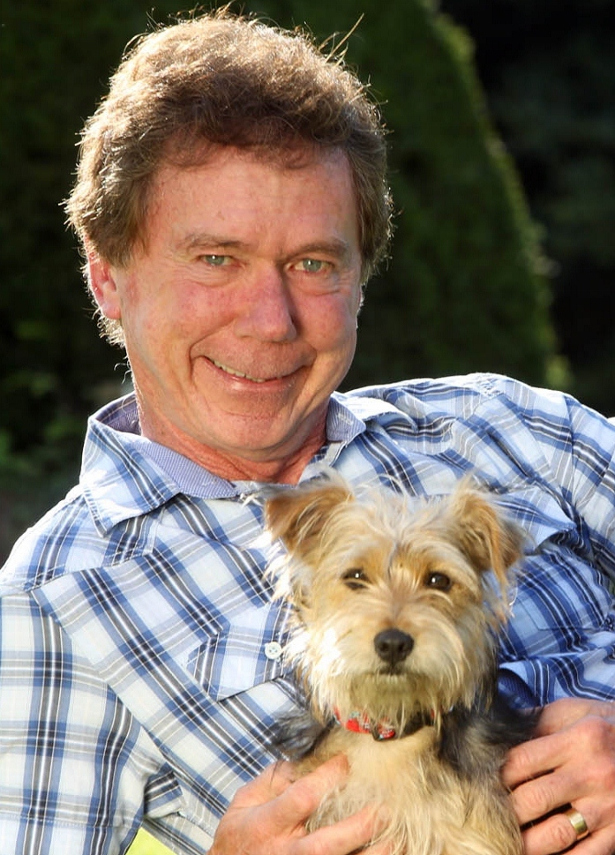 Malcolm Welshman is a retired vet and author. He was the My Weekly vet for 15 years and has written many features for magazines such as She, The Lady, The People's Friend, Cat World, Yours, and newspapers such as The Sunday Times and the Daily Mail. He is the author of three pet novels, the first of which, Pets in a Pickle, reached number two on Kindle's bestseller list. His third novel, Pets Aplenty, was a finalist for The People's Book Prize 2015. A memoir, An Armful of Animals, was published in September 2018; and through a collection of twenty stories tells how animals have shaped his life as a vet. Malcolm is also an international speaker on cruise ships, a regular BBC Radio Somerset panelist, and a bi-monthly contributor to a local community radio, Keep 106 in Dorset.
Website: www.malcolmwelshman.co.uk
Twitter: www.twitter.com/malcolmwelshman
Facebook: https://www.facebook.com/malcolm.welshman.7