Broken Shed: The Best Vodka for V-Day Enjoyment…
Buy now: ShopUS.brokenshed.com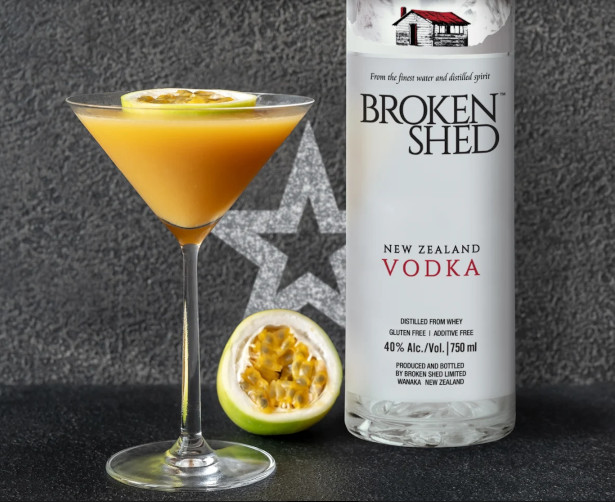 Tasting Broken Shed Vodka begins with notes of vanilla, followed by the natural sweetness from the minerals in the water with hints of butterscotch, ending with a subtle pepper taste to give you a smooth warm finish, or as we like to say, finishes with a warm hug.
Broken Shed Vodka contains only our blend of waters and whey distillate. It has no additives or sweeteners, relying only on the two ingredients for balance and smoothness. It is certified naturally gluten-free and GMO-free.
Try this ideal themed Valentine's Day cocktail:
Broken Valentine's Martini
Ingredients:
• 1.5 oz Broken Shed Vodka
• 1.5 oz Passion Fruit Nectar
• Champagne or Prosecco
• Garnish: Slice of Passion Fruit
Directions: Add all ingredients into a shaker with ice. Shake and strain into a martini glass. Top with a splash of either Champagne or Prosecco and garnish with a thin slice of Passion Fruit.
Always available at shopus.brokenshed.com