Capsule Chix, a unique fashion doll has launched Ultimix in time for Christmas for £49.99. The pack holds 4 dolls, 20 surprise capsules and contains 60+ pieces including rare accessories that aren't available in the normal Capsule Chix pack.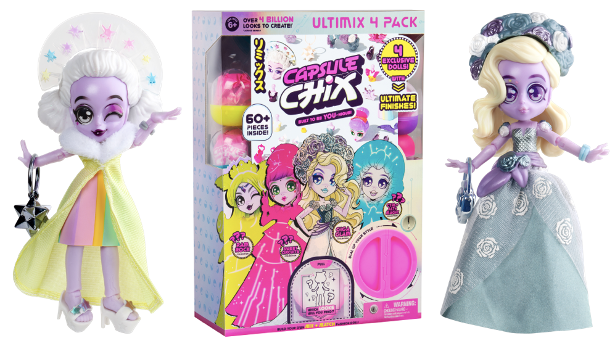 FACEBOOK | INSTAGRAM | YOUTUBE
The rare pieces exclusive to the Ultimix, include Ram Rock's gold tiara and CTR+ALT+MAGIC's metallic hair.
The Ultimix is available to buy now at Argos, Smyths, The Entertainer, Amazon and Very, with an RRP of £49.99.
Turn up the Dial on Style with the Capsule Chix Ultimix 4 Pack
Ultimate gift for creating the most unique looks with exclusive accessories and dolls. Mix and match across the collections. Available from major retailers now.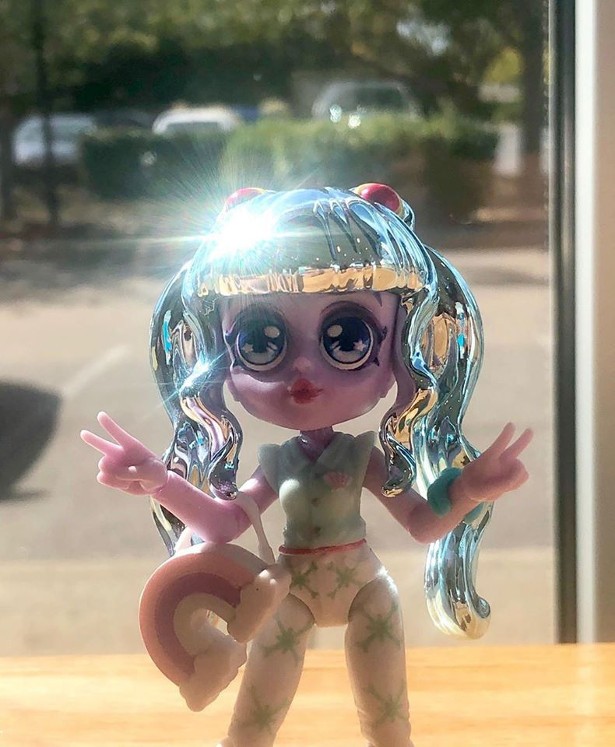 London, October 2019: Ahead of Christmas, Moose Toys is expanding its Capsule Chix brand to include the Ultimix. This amazing pack contains exclusive dolls and ultra-accessories for fashion forward youngsters to turn up their style.
Fashionistas can use the Style Dial to unbox 20 surprise capsules, unlocking 60+ pieces; taking fashion unboxing to a whole new level.
Young fashion enthusiasts should look out for rare pieces such as Ram Rock's gold tiara and CTR+ALT+MAGIC's metallic hair bunches – both exclusively available in the Ultimix. Create YOU-NIQUE looks with different hair, faces, tops, bottoms, shoes and accessories and instantly mix and match dolls from all four collections:
· RAM Rock: Fashion on the edge with black, pops of colour and studded details! You'll be ready to rock-out anytime, anywhere!
· Giga Glam: All about the sparkle! Metallics and glitter in every colour! It's all about being over dressed for any occasion
· Sweet Circuits: Bold candy brights and sugary coatings! It's fashion that's sweet enough to eat
· CTRL+ALT+MAGIC: Pastels and iridescent colours are what make this collection your must-have fantasy looks
With over 4 billion looks to create across series one of the whole Capsule Chix collection, kids are encouraged to build their very own doll, reflective of their unique sense of style and personality. It's all about celebrating individuality and confident creativity.
Moose Toys is continuing to push innovation boundaries and allowing young people to enter the future of fashion with the Ultimix; every capsule delivers a fresh new addition to the dolls wardrobe.
With 14 points of articulation, players can pose and display their exclusive dolls on the capsules that double up as a stand. Turn the dial, roll out the capsules and create a unique look. Kids can enjoy endless play by reloading the capsules, re-filling the Ultimix box and turning the style dial again to create a fresh, new look.
Capsule Chix Ultimix is the latest addition to the Moose Toys' UK family and is available now in Argos, Smyths, The Entertainer, Amazon and Very with an RRP of £49.99.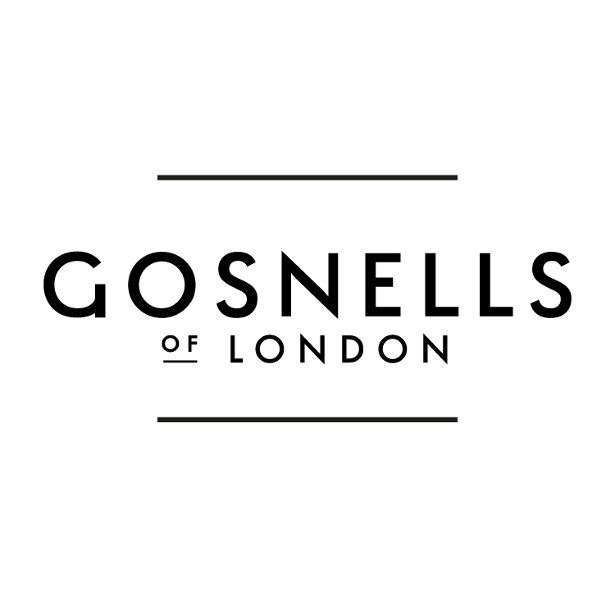 Gosnells of London are showing how mead is not just for Vikings or Game of Thrones and is having a comeback!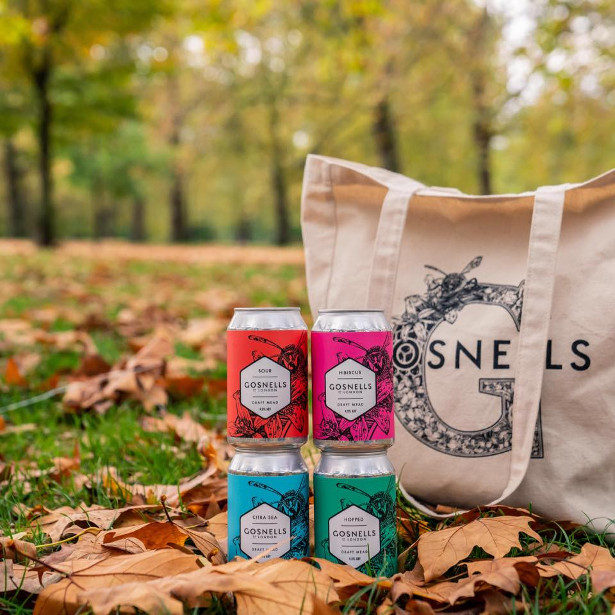 TWITTER | FACEBOOK | INSTAGRAM
Gosnells have a selection of mead cans, each with a different flavour, this is something different to give as a gift for Christmas, especially to the friend who loves all things craft.
Gosnells Mixed Cans
RRP: £15 for a box of 4 | Stockists: Bottle Apostle, The Beer Shop, Duggard & Daughters, Beerhawk, The Cage, Wholefoods, Hop Burns & Black, Ghostwhale, Salthouse Bottles, www.gosnells.co.uk
Gosnells is sparkling, delicate and light. Perfect for any occasion. And it's natural because it's made from the goodness of honey. Yes, it's mead, but this is very much a drink for today. Europe's first canned meads come in four delicious flavours, colourfully packaged and all at 4% abv.
Gosnells Citra Sea: A rich blend of honey, lemon, tarragon and hops with a tantalising salty finish. Like the sea, but also not.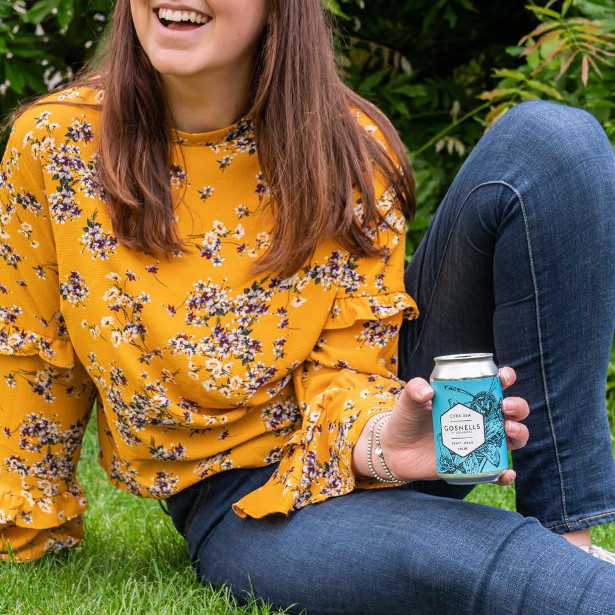 Gosnells Hibiscus: Gosnells' only pink mead brewed with antioxidant rich hibiscus flowers for a fruity tart finish – did we say it's pink?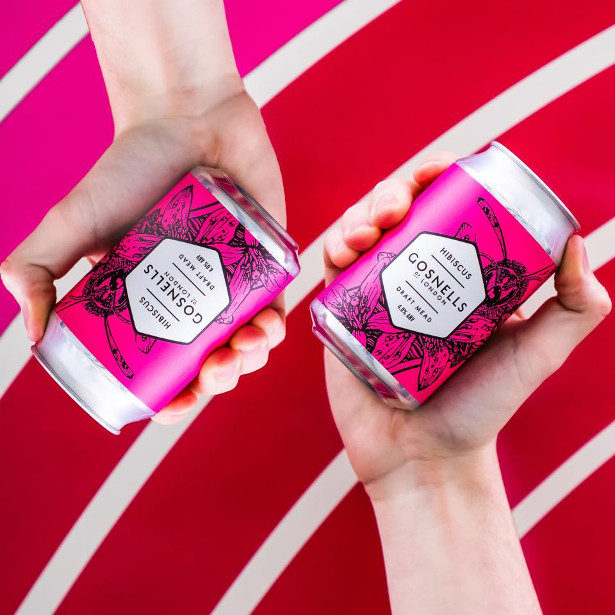 Gosnells Hopped: Inspired by juicy IPAs, spiced with a bevy of big bold hops for a long dry finish.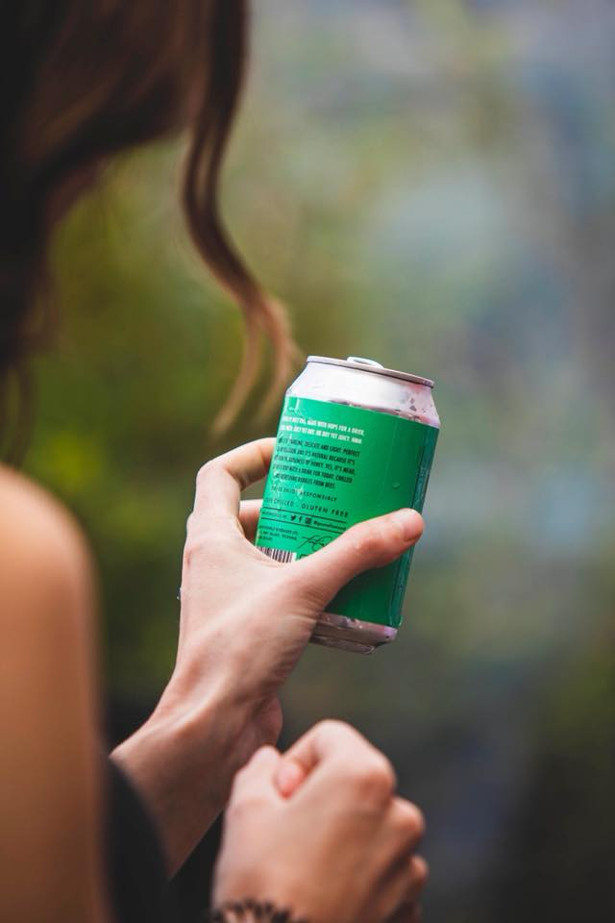 Gosnells Sours: Complex layers of flavours, a puckering sourness and honey notes.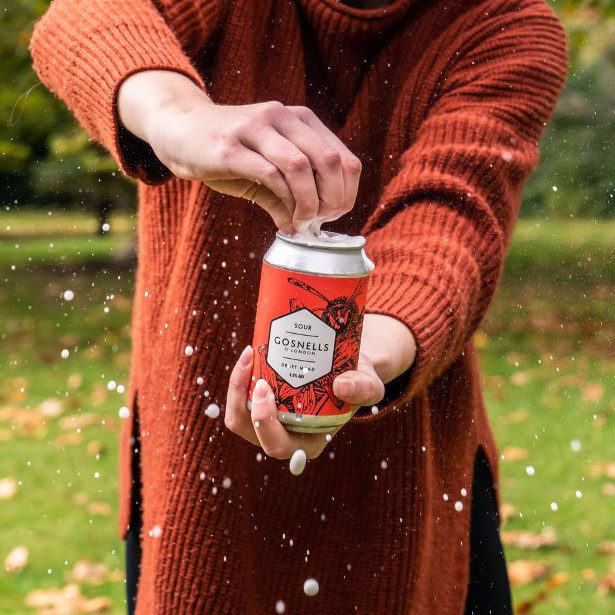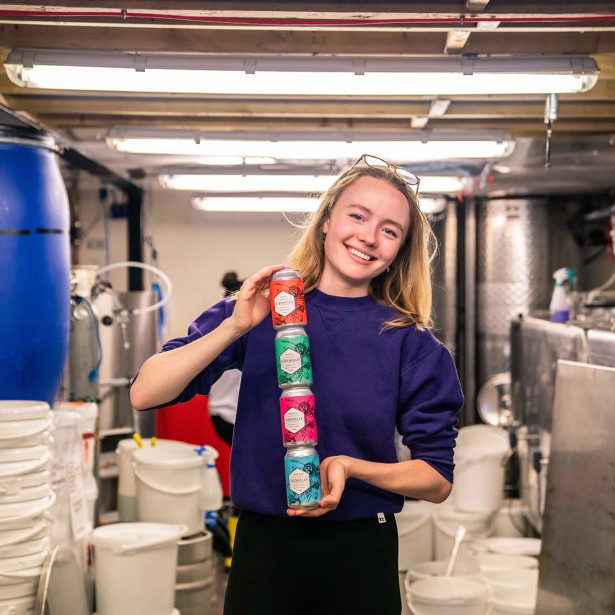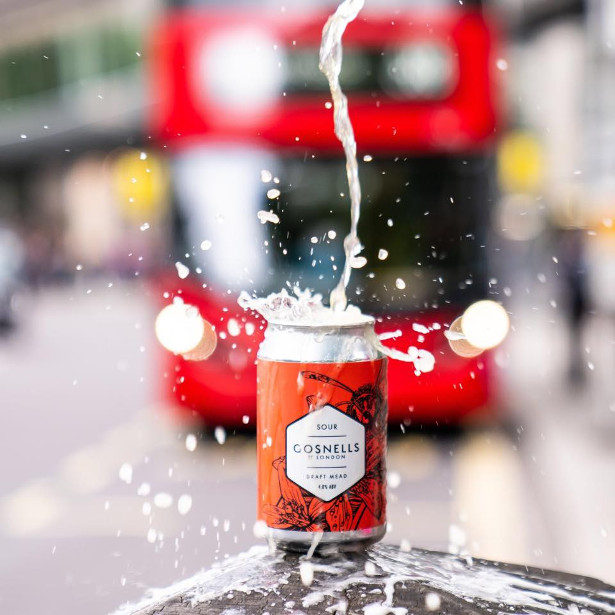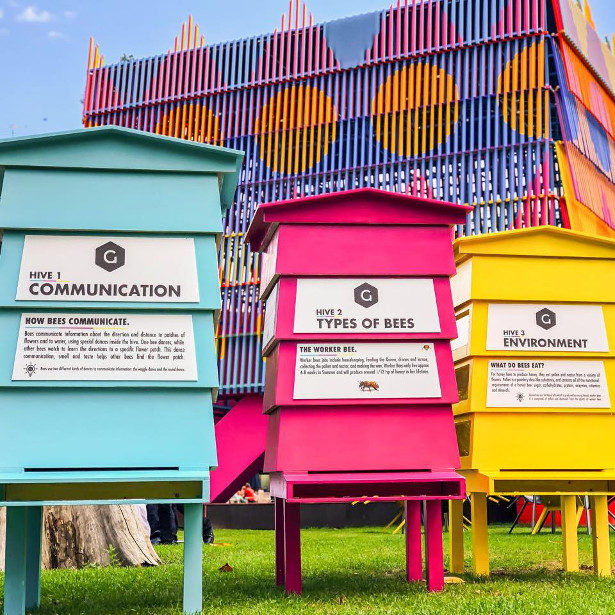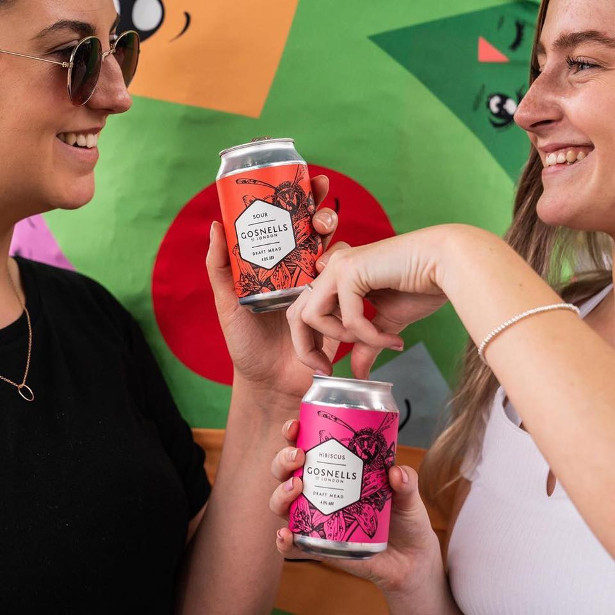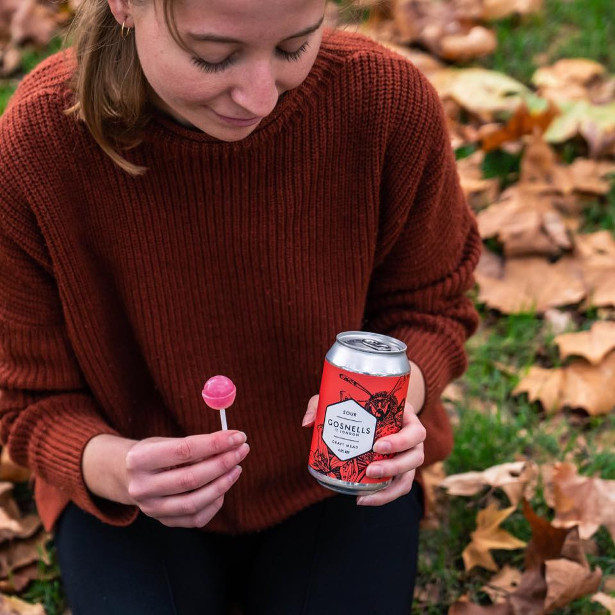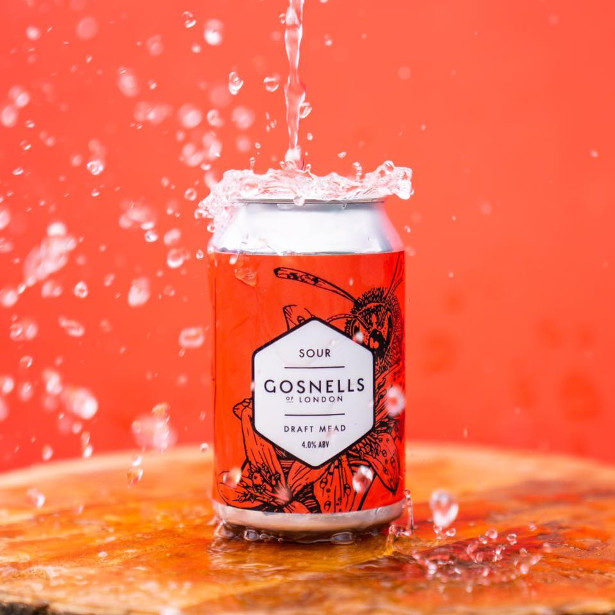 GIVE THE GIFT OF GOOD SKIN THIS CHRISTMAS WITH THE ULTIMATE SKIN CARE STOCKING FILLERS FROM RE-GEN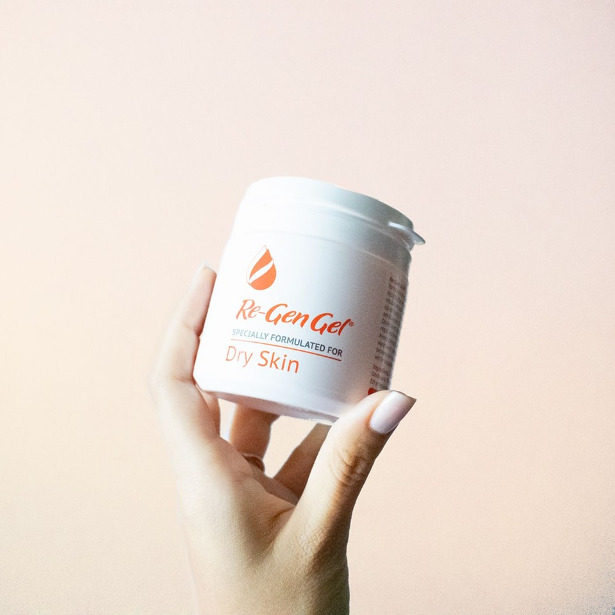 FACEBOOK | INSTAGRAM | TWITTER
Christmas is the perfect time to replenish our skin care routines, try something new and stock up on our favourite products for the year ahead. With the harsh winter months still to come, it's important to give skin the TLC it needs to stay hydrated and protected from damage.
Re-Gen has pulled together the ultimate selection of affordable yet practical gifts from the range for your family and friends this Christmas. You can add the items as part of a pampering package, or simply use as a stocking filler.
Beauty Staple
Re-Gen Serum (50ml) is a non-greasy with a unique formula which works to rejuvenate skin within seven days to give you a radiant complexion ahead of the New Year. Its anti-ageing formula is perfect for keeping skin looking youthful. Prices from £8.80 at Asda, other stockists include TJ Hughes and Amazon.
Great for the whole family
Re-Gen Cream (125ml) contains essential oils and vitamins, specially formulated to combat blemishes and reduce the appearance of stretch marks and scars for both him and her. Prices from £3.75 at Trago Mills, other stockists include TJ Hughes and Amazon.
Affordable for all
Re-Gen Oil (75ml) offers an intensive treatment designed to improve the condition of skin with scars, stretch marks and blemishes. Gift as part of a pamper package by adding a few drops to your bath or apply directly to skin. Prices from £2.99 at Primark, other stockists include Asda, Bodycare, Semichem, TJ Hughes and Amazon.
Super For A Stocking filler
Re-Gen Oil continuous spray (150ml) is easy to use and gorgeous smelling for an even, full-body application. The perfect stocking filler or secret santa to bring back loved ones' festive glow. Prices from £6.99 on Amazon, also available to buy from Bodycare.
Brand new to the range
Re-Gen Gel (125ml) is a brand new and exciting formula which is designed specifically for dry skin. It works to nourish and moisturise skin, leaving it feeling hydrated and smooth. RRP £8.99, available to purchase on Amazon, B&M and Boyes.
All products in the Re-Gen range contain PCL Liquid™ which is an active, regenerative ingredient that protects skin from drying out and improves its natural elasticity. The Re-Gen range is available to buy from retailers including Asda, Bodycare, Amazon and the official Re-Gen website www.regenoil.co.uk.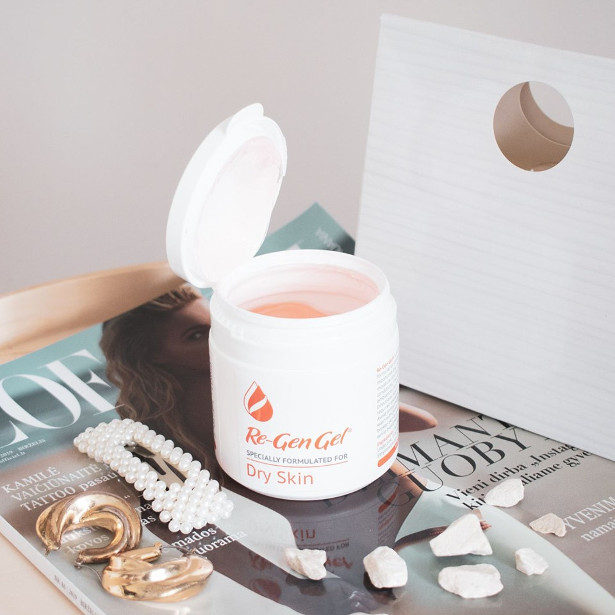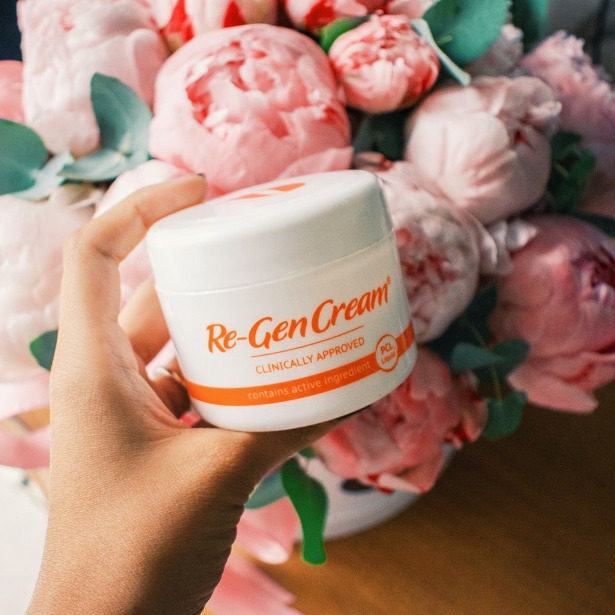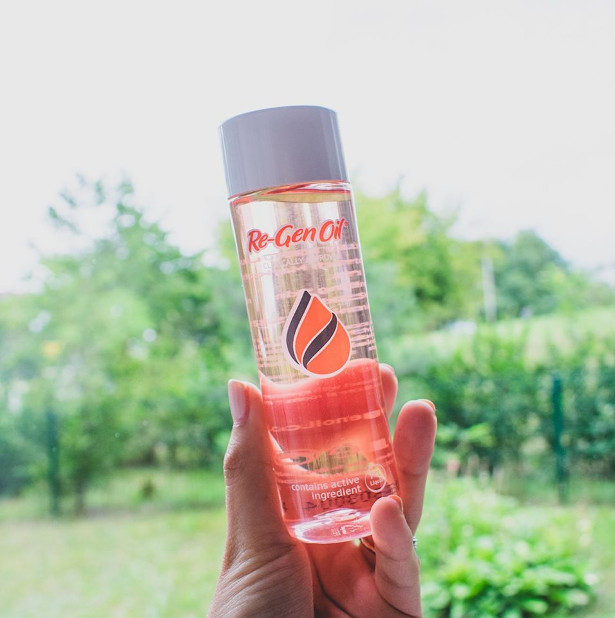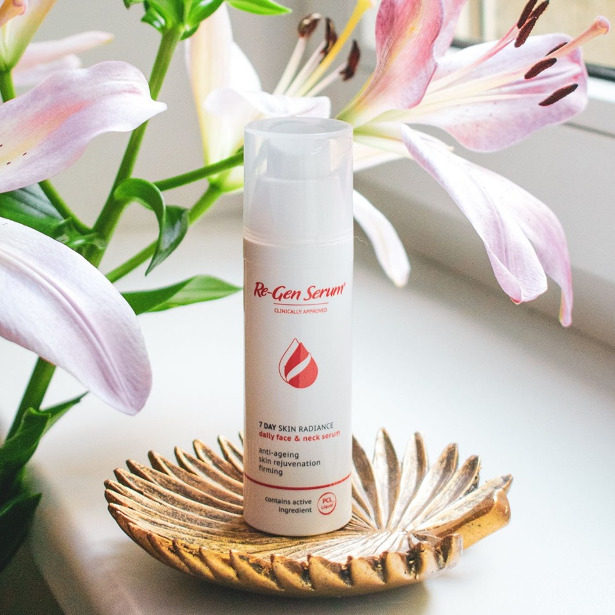 TATE CHRISTMAS GIFT MEMBERSHIP
NEW FOR CHRISTMAS 2019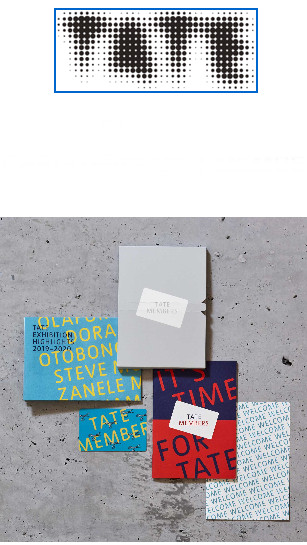 Tate Membership is now additionally available through monthly subscription – making it the perfect Christmas gift this year. A first for art galleries across the UK, you can now choose to purchase the annual pass in monthly installments from £7.50 a month for 12 months and your lucky gift recipient can enjoy a year of unlimited access to all four Tate galleries, exclusive events and Members Rooms.
Tate Membership is the passport to a world of art. It offers a whole year of discovery and inspiration, including unlimited free entry to exhibitions, as well as quiet Members Hours to make the most of blockbuster exhibitions, and much more. With the support of Tate Gift Membership Tate can continue to keep art accessible to everyone.
WHAT DOES TATE GIFT MEMBERSHIP INCLUDE?
Unlimited free entry to every exhibition at all four Tate galleries in 2020, including Olafur Eliasson: In real life, Andy Warhol, Zanele Muholi and Lynette Yiadom-Boakye
Flexibility to explore Tate in your own time: Members can enjoy all Tate exhibitions with no pre-booking
Exclusive viewing hours and special Members' events and tours
Discounts and priority across Tate with no need to book tickets and no need for timeslots
Access to stunning Members Rooms
Free entry to exhibitions for up to six children aged 16 and under
Complimentary subscription to Tate Etc. magazine and the bi-monthly Tate Guide
And it's all beautifully wrapped up in the brand-new Tate welcome pack.
HOW TO BUY YOUR GIFT
You can purchase your Tate gift membership online at tate.org.uk/members, at the Members desk in any gallery, or by phone +44(0)20 7887 8888 (09.45 – 18.00 daily).
Order by Tuesday 19 December with free delivery to receive your gift in time for Christmas.
HOW TO CHOOSE YOUR GIFT TATE MEMBERSHIP TYPE
There are three types of Tate membership to suit all types of art lovers:
Member – individual unlimited free entry, from £78 by annual Direct Debit or £7.50 a month for 12 months
Member plus guest – bring a guest each time you visit, from £120 by annual Direct Debit or £11 a month for 12 months
Member plus guest plus extra card – share your visit with up to three guests, from £162 by annual Direct Debit or £14.50 a month for 12 months
You can also add extra benefits, including private view passes for Tate galleries in London, Liverpool and St Ives. For full information on pricing, visit tate.org.uk/members.
Gift membership is just one of the exclusive Christmas gifts on offer at Tate. Find out more at tate.org.uk/members and see other gift ideas at shop.tate.org.uk/gifts.
FINEST CHRISTMAS ROAST!
From Le Toy Van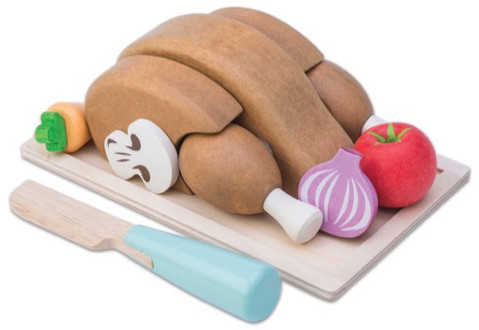 Roast Chicken Set – £19.95
Let your little one cook-up the ultimate Christmas lunch showstopper with the authentic-looking Roast Chicken Set from Le Toy Van.
The wooden set composed of five pieces attached by velcro patches is made from solid rubberwood and has all the roast essentials, including four vegetable accompaniments – a carrot, onion, mushroom and tomato.
Serve up the best Christmas lunch in town on the classic wooden tray and carve with the pastel blue knife – who could resist?
The Chicken Roast set is compatible with all Le Toy Van Honeybake collection toys – and is perfect for little hands, encouraging imaginative role play and social interaction.
Roast Chicken – £19.95 – Le Toy Van – letoyvan.com (TV314) (6).jpg
—
www.letoyvan.com
StubHub UK launches the search for the UK's best fan photographer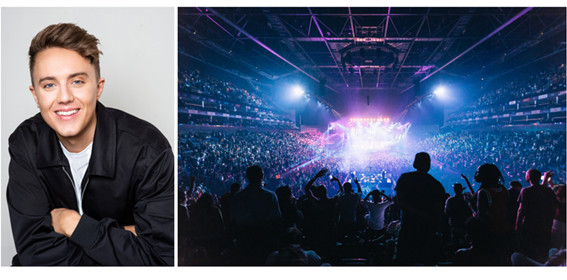 StubHub UK launches its Fan Photography competition, asking music and sports fans to share their best photos of music gigs and sporting events
Quirky competition categories include 'Pets at Gigs', 'Bored Parents' and 'When Unexpected Things Happen'
Judging panel includes Capital FM's Roman Kemp, renowned photographer Ron Timehin and StubHub UK's Róisín O'Shea
StubHub UK has launched its Fan Photography Competition to find the best fan photographer in the country, offering the winner free tickets to any music gigs or sporting events of their choice for an entire year.
The ticket marketplace is encouraging sports and music fans to enter their best photos in a variety of quirky categories, including snaps of parents bored at gigs they've taken their children to, as well as dogs, cats and other animals who've made an appearance at a gig, festival or sporting event.
All people need to do to enter the competition is upload a picture to Instagram or Twitter, using the hashtag #ThatStubHubFeelingLIVE and tagging @StubHubUK. If music and sports fans want to enter a photo they've already uploaded, that's fine – just re-upload it using the hashtag.
The competition is open now and closes around Wednesday 6th November. The photographs will be judged by TV and Capital Radio presenter Roman Kemp and acclaimed photographer Ron Timehin, as well as StubHub UK's own Róisín O'Shea completes the panel.
Capital FM's Roman Kemp said: "Taking a picture while you're at a gig or match is just part of being there and reliving the amazing experience of seeing something live.
"Let's be honest, most of the photos people take are absolutely terrible, so I'm really excited to see some amazing photography. Some of the categories here are hilarious: I'm particularly looking forward to judging the Bored Parents and When Things Go Wrong categories.
"The winner of this competition gets free gig or sports tickets for a year, so if even if you think your pictures are completely unamazing you should enter because you never know, you could win!"
The full categories are:
Getting Emotional
Cried as your idol took to the stage at The O2, or did your team got hammered in the derby? Captured the atmosphere at a festival this summer? This category is all about capturing those emotions – happy or sad – that come out at a live event.
Pets Corner:
Cats that invade the pitch, the famous hawks of Wimbledon and the dolled-up dogs that go to music festivals with their owners; this category needs your best images of unexpected animals at a live event.
Best Fan-Made Banners:
Fans can be a little bit crazy, and their banners often reflect that. If you've pictured an amazing banner, send it our way.
When Unexpected Things Happen
Not everything in life goes to plan. Perhaps you've captured a snap of a drink going everywhere, coming out of the mosh pit looking barely alive, or you've buried your head in your match day programme as your team takes a drubbing.
Bored Parents:
Not everyone at a live event always wants to be there. If your dad took you to see One Direction and joined a conference call, read a book or fell asleep while he was there, this one is for you.
Photographer Ron Timehin said: "Every photographer starts life as an amateur, so I'm really looking forward to judging StubHub UK's Fan Photography competition to find some amazing images.
"Live events offer the perfect environment for extraordinary photography: you have to be on it and alert or you could miss the moment. It's the ideal backdrop for capturing the experience and creating long lasting memories."
StubHub UK's Róisín O'Shea said "We launched this competition because we wanted to celebrate the unmissable experiences that live events can offer. There's nothing quite like seeing your favourite artist or sports team live.
"We're offering a year of free tickets to the person who submits the best overall photograph, the person who really manages to capture the experience of being there in the moment, surrounded by thousands of like-minded fans."
The winner will get a pair of tickets to a gig or sporting event of their choice from the StubHub UK platform every month for a full year.
Tickets for artists including Ariana Grande, Billie Eilish, Elton John and more can be found online at www.stubhub.co.uk/, subject to availability and upcoming gig dates.
StubHub's FanProtect promise means that every resale order is protected by the FanProtect Guarantee, meaning that fans will receive genuine tickets or a comparable replacement ticket, or their money back.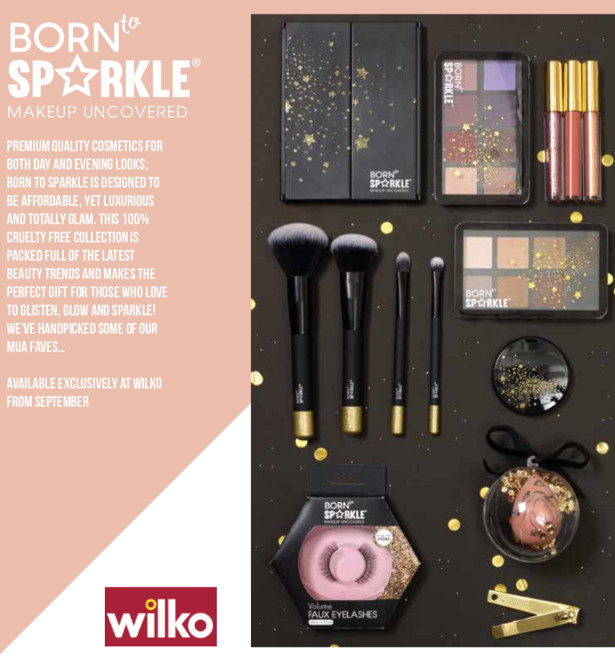 BRING YOUR TREE TO LIFE THIS CHRISTMAS!
With Royal Opera House

Opt for an alternative to traditional baubles this Christmas with these gorgeously quirky, but strikingly elegant decorations from Royal Opera House shop.
Available in two different festive boxes each containing six stunning metal ornaments, the beautiful bespoke decorations are the brainchild of award-winning and imaginative Danish designer Dorthe Mailil of the Maileg family – and will truly look like a work of art on any Christmas tree.
The Christmas Ornament Box includes a candy cane, a pretzel, a snowman, a drum, a rocking horse and a drummer boy.
The Gold & White Christmas Box contains seasonal delights including an angel, a trumpet, a drum, a star and ice skating boots.
Christmas Ornament Box – £30
Christmas Ornament Box White/Gold – £30
Royal Opera House shop – shop.roh.org.uk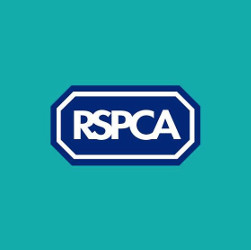 12 gifts of Christmas help animals in need
Gifts for all the family in the RSPCA catalogue and online shop
Whether treating your furry friends to some festive gifts or present shopping for human friends and family – the RSPCA has a range of gifts for everyone.
www.rspca.org.uk/giftofkindness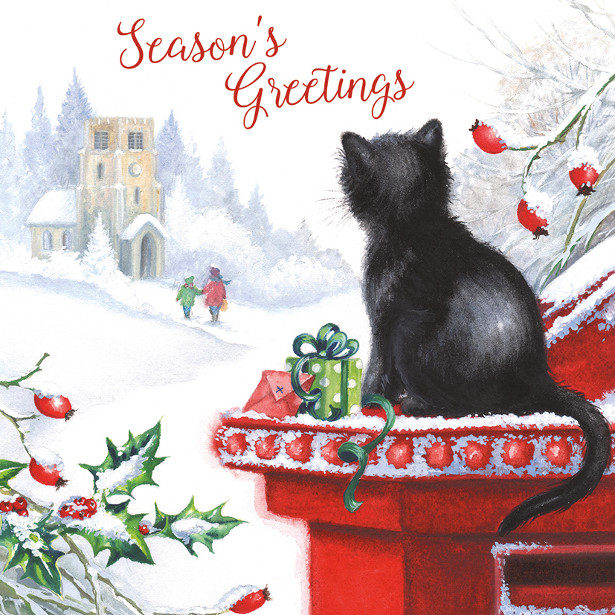 FACEBOOK | TWITTER | YOUTUBE | INSTAGRAM
Here the RSPCA lists the 12 gifts of Christmas which also help animals in need get the care they deserve this Christmas.
1. Sew a Hedgehog and Hoglet set – This very sweet craft kit makes it easy to sew and stuff your very own hedgehog mum and baby hoglet. The kit includes hedgehog bodies, stuffing, plastic needle, thread and instructions. This is suitable for children aged 6+ and is priced at £11.99.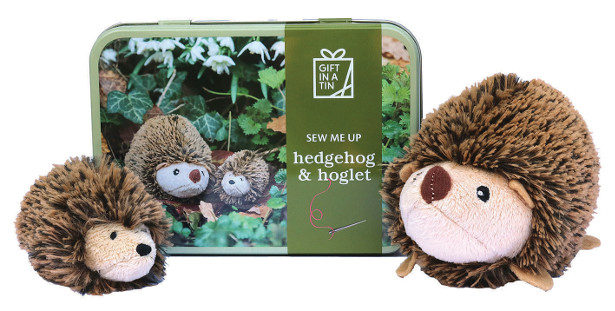 2. This Doggy lunch bag and water bottle set is ideal for those having their lunch on the go. The design features a friendly pooch in various poses and the handy lunch bag, with aluminium lining and zip fastening keeps snacks cool and fresh. The plastic reusable water bottle is dishwasher safe and holds 1 litre of water. The lunch bag is priced at £5 and the bottle is £9.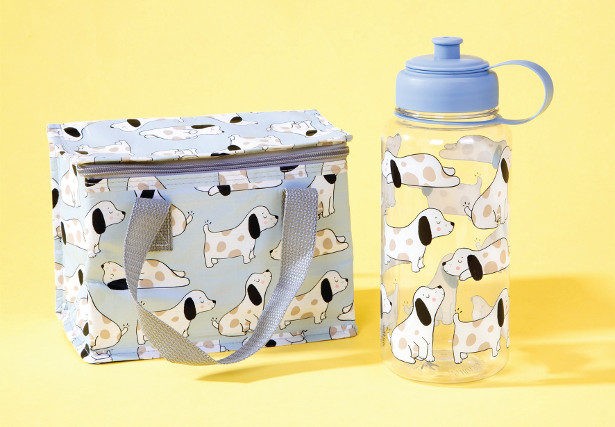 3. Animal lovers will just love this animal-themed umbrella for those days when it really is raining cats and dogs. This compact, folding umbrella is made from a carbon fibre shaft and fibreglass ribs. It is ideal to slot into your handbag or backpack and has a lovely design of cats and dogs with raindrops. The Raining Cats and Dogs Umbrella is priced at £8.99.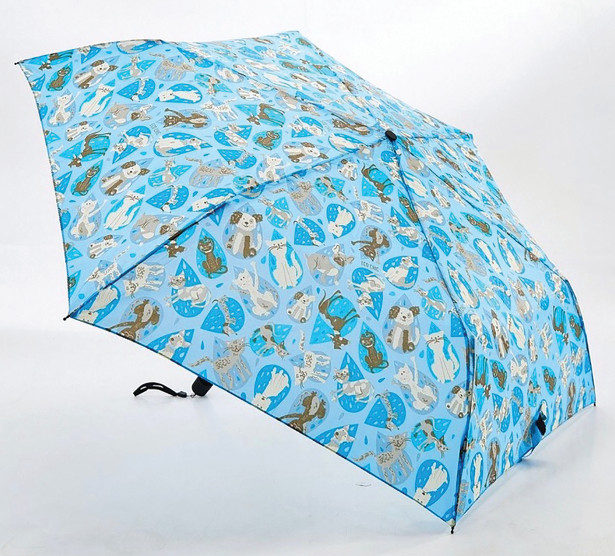 4. There is no better time than Christmas to snuggle up with a cosy hot water bottle. The Doggy Love Hot Water bottle will keep friends and family warm this winter, complete with acrylic knitted cover and fun pom poms. £6.99.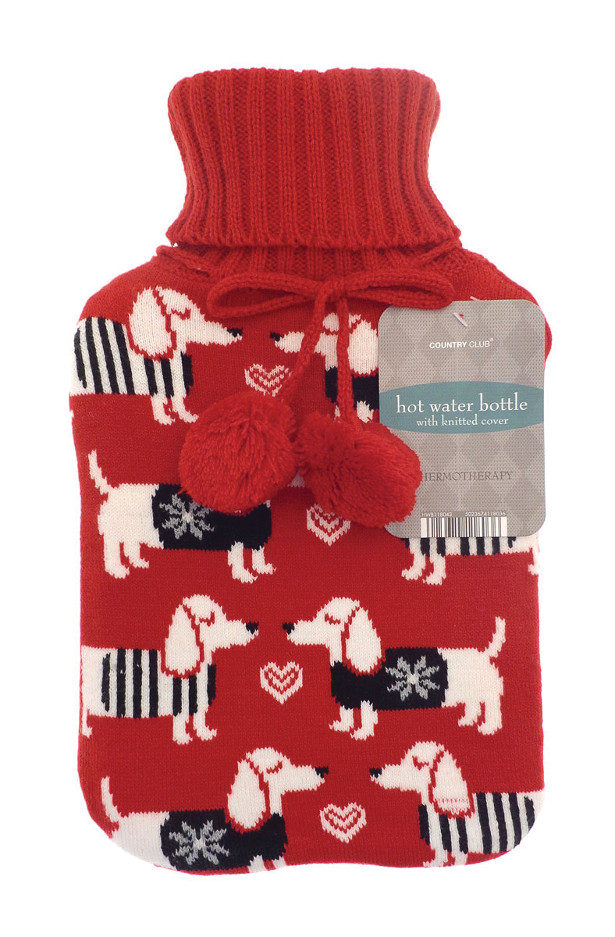 5. This Jack Russell biscuit tin full of yummy treats is the perfect stocking filler for friends and family. The lovely reusable tin is illustrated by Jo Stockdale and filled with 320g of ginger and honey biscuits. Priced at £12.99.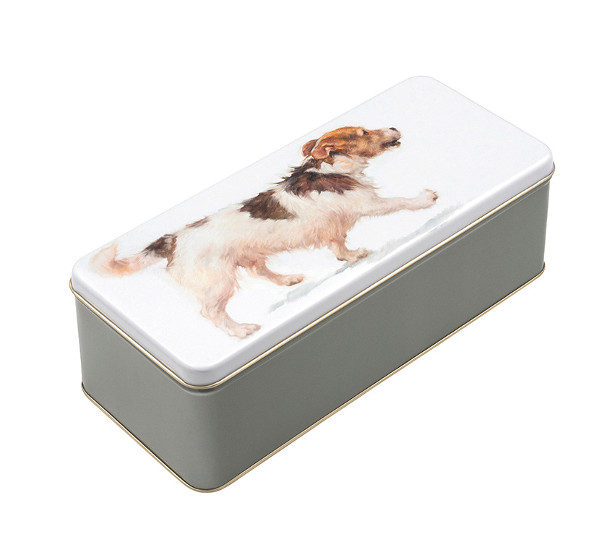 6. For any gardening lovers in your life, this cast iron bird bath bracket will show off any hanging baskets as well as providing a bird bath for feathery friends visiting the garden. It is attractive and sturdy and measures 290 x 145 x 260mm. Priced at £14.99.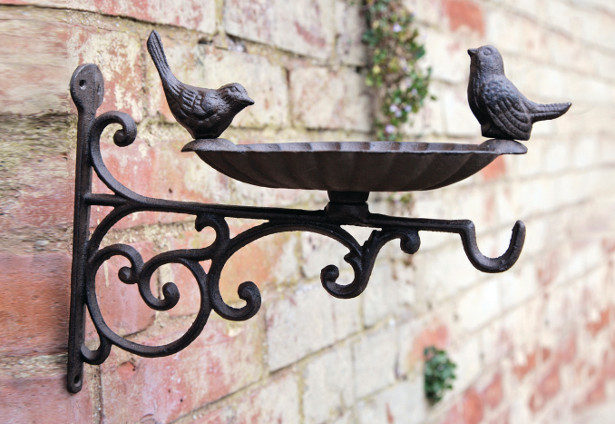 7. Any cat lover will adore this Planet Cat Cushion with pretty cat design and the slogan "slow down, relax and let happiness catch up." Perfect for chilling on the sofa with your feline friend. This comfortable cushion is 100% cotton with a washable cover and is priced at £19.99. There is also a matching stainless steel water bottle available.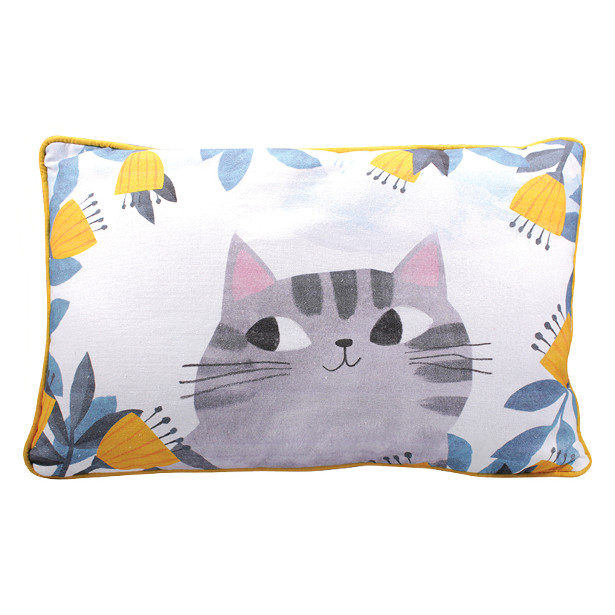 8. Our pets want to celebrate Christmas too, so why not treat your dog to an LED light up jacket for those wintry walks. Not only will it keep your dog warm but it will keep you both safe on dark nights. This innovative product combines a water resistant dog coat with LED lights to keep dogs safe in low light conditions, as well as lighting the way for both dog and owner. The coat has a water resistant outer shell with a washable, removable inner fleece and warm fleece collar. It is available in three sizes including 380mm for £22.99, 455mm for £26.99 and 530mm for £29.99.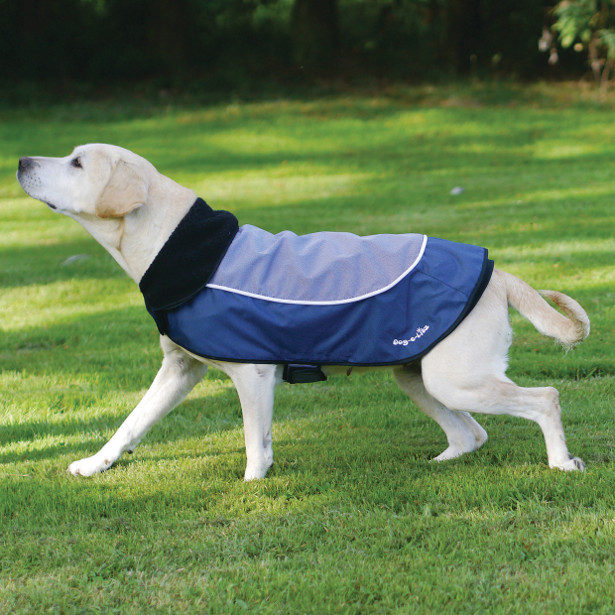 9. Make sure Santa Claws doesn't forget a gift for your cat this year too with the Tsum Tsum Tigger Catnip Pouch which features a fillable pouch in the form of Disney's Tigger and a refill of catnip is supplied. Price £5.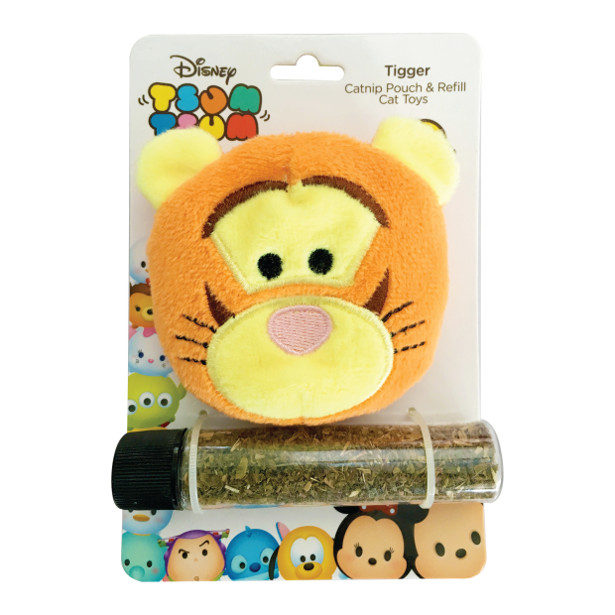 10. Reading in bed, listening to music, need somewhere to pop your phone – this bedside pocket is the perfect gift for someone to easily reach their essentials. The felt storage pocket slots under your mattress and can hold a phone, books, glasses etc. Price £19.99.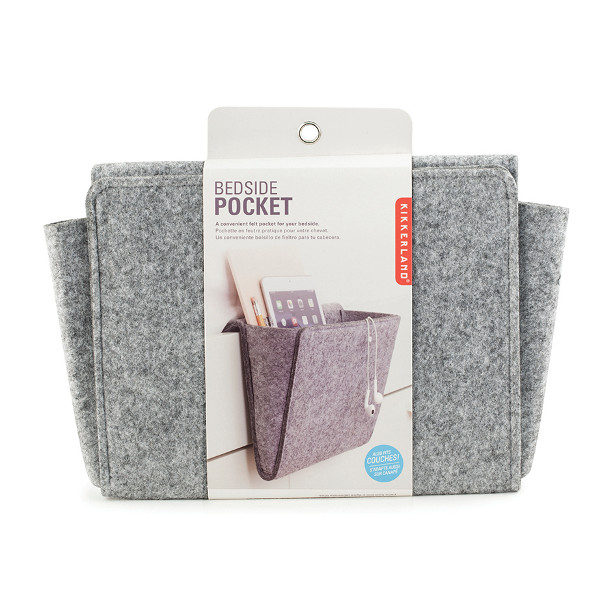 11. This stylish cat tower will give your feline friend plenty of room to play, scratch and sleep. It features four levels, a catnip teaser toy and three cat nap perches within a modern and stylish design. The Charcoal Double Cat Scratcher has a strong and sturdy construction and is easy to assemble. Size is W: 56cm, D: 36cm, H:122.5cm and price £69.99.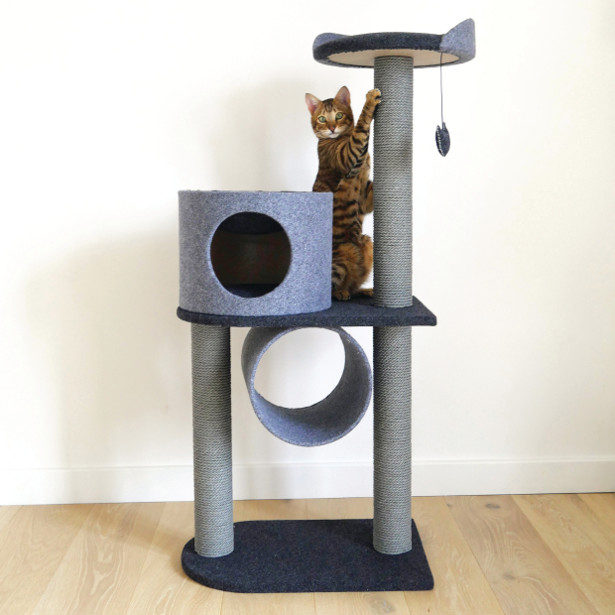 12. This super tough and super tasty (the dogs told us so!) toy is for powerful chewers and will help to satisfy your dog's natural instinct to gnaw. The Meaty Tough Dog Toy comes in chicken flavour and is priced at £7.99.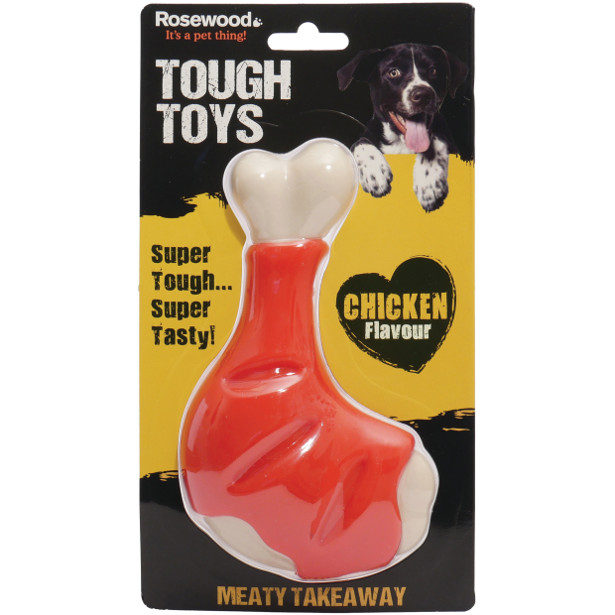 🌟 Don't forget all the trimmings from Christmas cards to crackers and accessories – all your Christmas gift essentials with the knowledge that every purchase helps animals in need. The RSPCA has also removed glitter and foil from its FSC certified Christmas cards to ensure they are fully recyclable and also offers a plastic-free, eco option for Christmas crackers.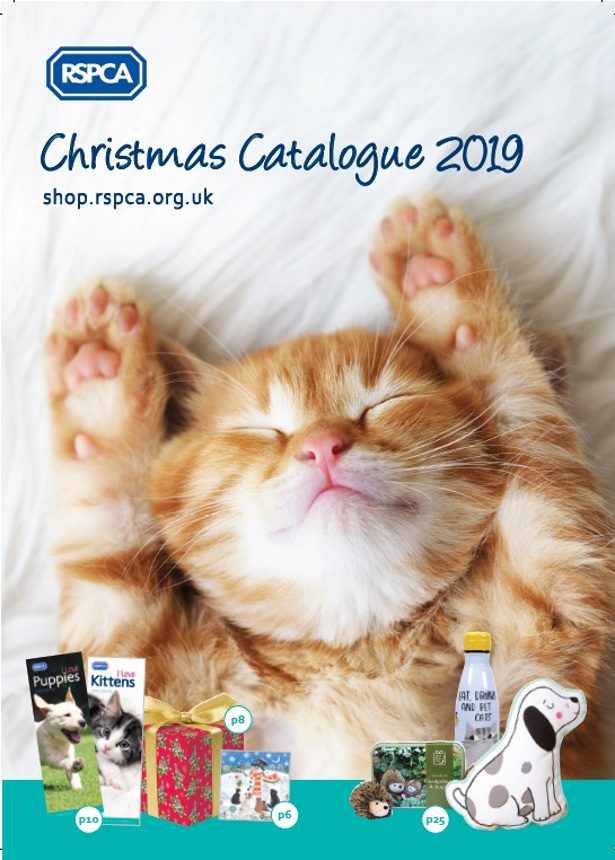 🌟 Christmas is also a time for charitable giving and a gift at Christmas for the RSPCA could buy food, a cosy blanket, treats and a toy for an animal spending the Christmas period in RSPCA care. Buying an RSPCA charity gift is a fantastic way to support the charity's vital work, helping animals get the care they need. Select your choice of gift and you will receive a beautiful printed card and envelope, left blank for you to write your own message. Price £20.
🌟 There are plenty more gifts on the RSPCA online shop.
🌟 To support the RSPCA in anyway you can and give a little kindness to animals this Christmas, visit: www.rspca.org.uk/giftofkindness
Family Game Nights are especially popular during the holiday season!
Here are two great new games for all ages from YULU- both under $20!
FACEBOOK | TWITTER | INSTAGRAM
Fish for Fish ($19.99):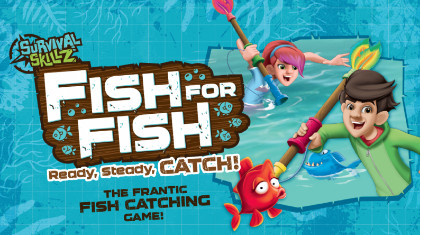 Campers race to 'spear' and catch the most fish. Kids use the suction cup spear to collect as many fish as they can. Each fish has a point value, the player with the most points wins the game.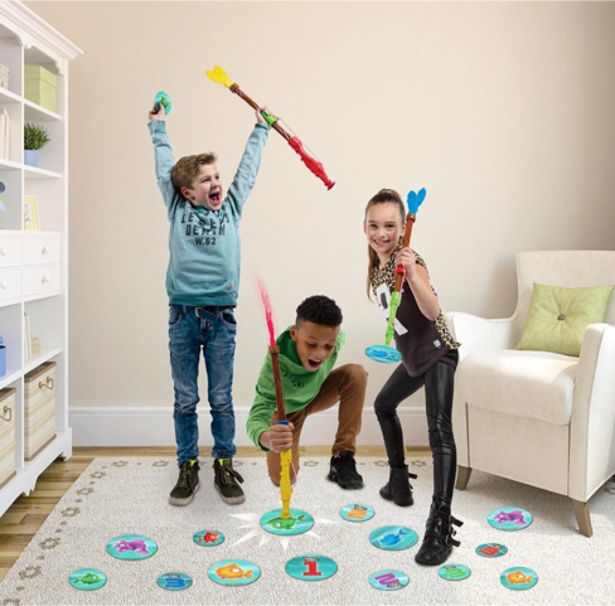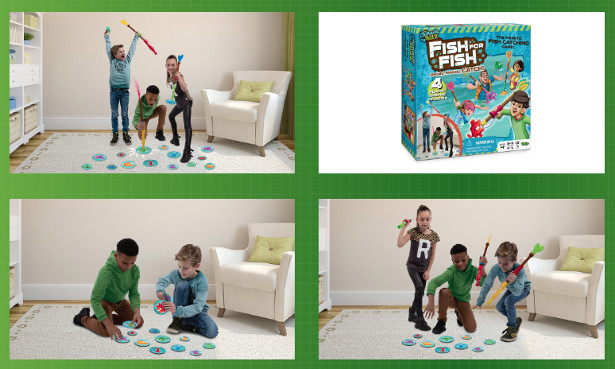 DISCOVER SAMSUNG KX
LONDON'S NEWEST EXPERIENCE SPACE FOR LOCAL CULTURE & INNOVATION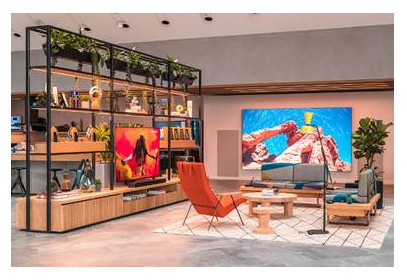 LONDON, England – Doors are now open to the hotly anticipated Samsung KX experience space in London's Coal Drops Yard. Fusing together culture, community and one-of-a-kind innovations, the new Samsung showcase promises to be an inspiration hub for those living in or visiting the capital.
Guests can discover a range of awe-inspiring experiences, events and skill-sharing workshops curated in partnership with several local community groups including Central St Martin's and University College London. From film nights and gaming tournaments on the world's first 10metre-wide Samsung curved screen to cocktail masterclasses in the connected kitchen – there is something for everyone.
Free interactive experiences include:
Digital Cockpit: The world's first seamlessly connected driving experience that brings to life the future of automotive. Guests can explore revolutionary in-car features including; intelligence assistant Bixby that allows the driver to control the radio simply by saying phrases such as 'play next song', a memory system that alerts the driver when they are distracted or drowsy and smart home connectivity controls that enable the user to check inside their fridge or answer the doorbell directly from the front seat
Galaxy Graffiti: Embracing the capital's passion for street art, guests can virtually make their mark on the 10metre-wide screen across a range of digital London backdrops and share their creations on social media as a memento of their visit
DJ Galaxy: For the aspiring musicians, this unique experience teaches guests to create, perform and record bespoke beats with the tap of a Samsung smartphone
AR Message Tree: Guests can leave AR notes under the 'kissing point' of the space for others to unfold
3D ME & Collage Me: Those wanting to push the boundaries of self-expression can create and take away their very own free mini 3D figure or even turn a selfie into a unique, personalised collage to share on social media
Additional offerings:
In-house Café: Locals can escape from the office and hot-desk, or get together with friends over a specialty Origin coffee
Support Lounge: For those in need of product service, the expert KX support staff can provide live product tutorials, free device health checks and product repairs
Y H Lee, Global CMO, Samsung Electronics said: "With Samsung KX, we are creating a brand new space for the local community, but we're going about it in a unique way. This destination will be an incredible blend of local culture, face to face learning and innovation. We have redesigned our brand experience spaces to give consumers what they want – more dynamic, flexible locations where exploration is endless, and Samsung KX is a place where infinite possibilities are made real."
To learn more about the diverse range of events and experiences on offer, visit Samsung KX at London's Coal Drops Yard, or online at www.samsung.com/uk/kx
Global cricket manufacturer Gray-Nicolls have launched an exciting new concept for the 2020 season, which launches 1st November. Designed to reduce wastage in their factories, the 160-year-old company will be using discarded materials to create a brand new, eco-friendly collection of batting gloves: The Off-Cuts.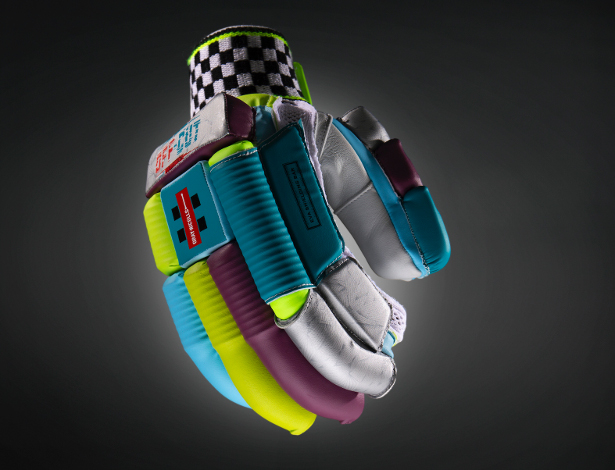 Off-Cuts is exactly as the name suggests, a range of batting gloves that have been manufactured from the leftover material of old products. Surplus parts – sweatbands, padding, leather – have been combined to create a new collection of gloves – without the need to source new materials.
Not only is the Off-Cuts Collection great from a sustainability point of view, but for cricketers everywhere, they come with thepromise of a completely unique design for every customer. A pair of Off-Cuts could be green, pink, yellow, orange or all four. Ifyou like your cricket gear loud, these will be the gloves for you.
Sam Billings, England and Kent CCC: It's a pretty amazing product, out of waste parts of other bits of kits made by Gray-Nicolls. It's a great initiative, I think the world generally now is trying to get far cleaner and recycle far more. I love the fancy colours – always have done – and the great thing about it is the quality is the same as any other product – and it looks incredible. Hopefully they'll serve me well this winter.
By embracing this new collection you'll also benefit on price, but with zero compromise in terms of quality. The adult batting glove in the range – the Off-Cut Pro – will be £44.99, while the junior – the Academy – is £24.99.
Nick Wilton, Brand Manager of Gray-Nicolls: The Off-Cuts is a project we are immensely proud of. As a global brand we have a responsibility to ensure that we are as eco-friendly as possible. This is just one of the first steps we are taking to ensure that our effect on the planet is as small as it can be. The dual benefit for the public is that they'll get a pair of gloves that look fantastic and perform brilliantly."
As the world looks for ways to be more sustainable, Gray-Nicolls is acutely aware they have a role to play too. The Off-Cuts Collection is just one step in making our goals a reality.
The Off Cuts Collection goes on sale from 1st November and is available from www.gray-nicolls.co.uk
Well this Christmas, move aside Kris Kringle as Chris Crutchley is the one making dreams come true.
Allergic to almost everything, free from and vegan chocolate company founder Chris has taken matters into his own hands. Not only do his raw chocolate products make perfect sweet treats and stocking fillers for the vegan or allergy-sufferer in your life, but the chocolatier has 50+ years of experience to share and delicious recipes to try. Created by his company's own Michelin-star chef, the recipes are free-from ALL 14 major allergens.
Give the gift of wanderlust this Christmas with the these three picturesque coffee table books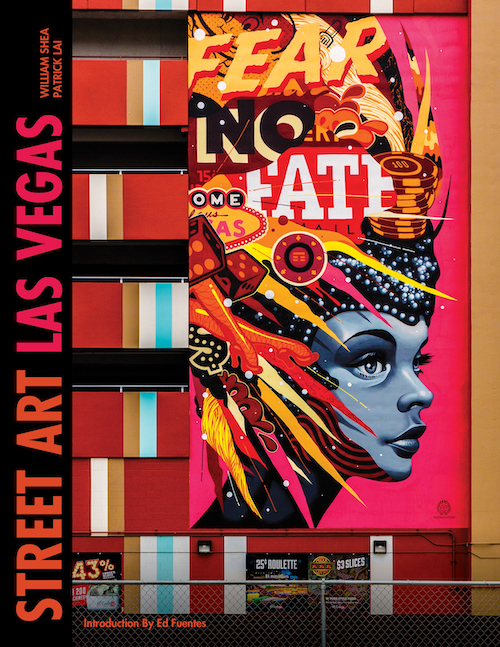 Three coffee table books published by Smallworks Press, the independent art and culture publishing company, make the ideal presents for your loved ones this Christmas.
Perfect for street art fans is Street Art Las Vegas by William Shea and Patrick Lai. The photo book documents the unseen talent and hidden benefits that street art contributes to the art community in the Las Vegas metropolitan area. Street Art Las Vegas includes murals and other works by well-known street artists, such as Shephard Fairey, Tristan Eaton, D*face and Retna, to creations by anonymous artists. The book is a product of William Shea and Patrick Lai's countless hours researching and photographing street art throughout Las Vegas and surrounding areas from the year 2012 until 2018.
Motel Vegas by photographer and art historian Dr Fred Sigman documents the rise and fall of Las Vegas' iconic roadside motels. The book celebrates the praised architectural vernacular that once dominated Las Vegas' skyline and served as the foundation for today's mega-resorts. In an ode to a bye-gone era and a reflection on America's iconic automobile culture, the book records Sigman's stunning photographs commissioned by renowned New York gallerist and art dealer Ivan Karp. It also includes a foreword by architectural historian Alan Hess. The large format photos from the most historic motel locations in Las Vegas and surrounding area in the book were originally exhibited in Karp's O.K. Harris Gallery in New York.
For the Burning Man enthusiast there is no better gift than Will Roger's Compass of the Ephemeral, the highly anticipated book which records Roger's aerial and drone photography of Black Rock City, home to Burning Man. The photobook includes a collection of Roger's photographs taken from the years 2005-2018, chronicling the ever-changing cityscape and transformation of Black Rock City from supporting a few thousand people in the late 1990s to the growing metropolis required to support over 70,000 citizens today. Roger is a cultural co-founder of Burning Man and was the first Director of Operations of the event working alongside the other five founding board members to ensure Black Rock City becomes a reality each year. The book also includes a series of essays written by central figures in the Burning Man community.
All three books are available to purchase on Amazon and retail between £11.95 and £24.40
For more information please visit www.smallworkspress.com
NEW! Mars® Chocolate & Caramel Whey and Snickers® Chocolate, Caramel & Peanut Whey Protein Powders
Take your protein game to a whole new level with the launch of the NEW Mars® Chocolate & Caramel Whey and Snickers® Chocolate, Caramel & Peanut Whey protein powders!
With only 141 calories per serving, and 21g of protein, you can now enjoy the unmistakable taste of your favourite confectionery bars in a protein powder.
Mars® Chocolate & Caramel Whey
· BRAND NEW convenient 875g pouch size
· The timeless taste of a Mars® bar in a protein powder, no compromise on taste!
· 21g of protein and only 140 calories per serving
· 25 servings per pouch
· RRP £25.00
Snickers® Chocolate, Caramel & Peanut Whey
· The FIRST EVER protein powder from the world's number one chocolate bar brand
· The distinctive Snickers® blend of peanuts, caramel and milk chocolate
· 21g of protein and only 141 calories per serving
· 25 servings per pouch
· RRP £25.00
Available from The Protein Pick and Mix now.
Fearne Cotton launches first jewellery collection in collaboration with notonthehighstreet and Partner Carrie Elizabeth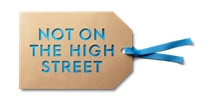 Notonthehighstreet, the curated online marketplace and home of thoughtful gifts, today launches the first ever jewellery collection by presenter, designer and Happy Place Podcast and Festival Founder Fearne Cotton.
Designed in collaboration with one of our incredible artisan jewellers, Carrie Elizabeth, the exclusive Fearne Cotton x Carrie Elizabeth collection is a one of a kind range intended to empower the wearer. Each unique piece – developed using ethically sourced materials and crafted from sterling silver and 14 carat gold vermeil – has been designed from scratch and is packed full of meaning.
Featuring earrings, necklaces, rings and bracelets, the 31-piece collection incorporates powerful hand-cut stones such as labradorite, symbolizing strength and perseverance, and has hidden messages full of encouragement, reassurance and love, delicately engraved throughout. The resulting pieces should be reminders to accept, love and feel supported.
The Fearne Cotton x Carrie Elizabeth collection is notonthehighstreet's first high profile collaboration and was created to offer unique exposure and opportunity to one of our hugely talented small creative businesses.
Talking about the inspiration for the collaboration, Ella d'Amato, Chief Commercial and Marketing Officer at notonthehighstreet says: "Notonthehighstreet's purpose is to champion small creative businesses and to help our Partners grow by connecting them to the world. Working in this way and providing unique opportunities for our Partners – such as the Fearne Cotton collaboration – is what sets us apart. Fearne Cotton is the perfect match for our first high profile collaboration because as well as being a keen customer of ours for almost a decade, she is highly artistic, talented and passionate about supporting small businesses. With Fearne's focus on finding inner peace and strength and Carrie Elizabeth's knowledge of crafted jewellery and stones with celestial significance, a heartfelt collection has been crafted that will make the wearer feel truly invincible."
Explaining her inspiration for the collection, Fearne Cotton comments: "Like me, notonthehighstreet is passionate about supporting small creative businesses. I chose to work with Carrie Elizabeth from the wealth of designers on notonthehighstreet because she has such a great eye for design and ensures there is a story behind all her jewellery. The Fearne Cotton x Carrie Elizabeth collection is about helping people feel uplifted, supported, reassured or just plain happy – and Carrie and I have put our hearts and souls into every piece. We hope you love it as much as we do."
Carrie Elizabeth adds: "Notonthehighstreet is excellent at spotting and developing raw talent and I am honoured to have been chosen for this collaboration. I began working with the notonthehighstreet team in 2016, just three months after launching the Carrie Elizabeth brand. Without notonthehighstreet I would never have had the opportunity to work with someone like Fearne Cotton – no other retailer would have given a small business such as mine this exciting platform. Working together with Fearne has been the highlight of my career so far and I believe that our brand values are synonymous with Fearne's own personal values of authenticity, integrity, mindfulness and creativity. I have always admired Fearne's personal style and feel that her eclectic, spiritual style and love of colour, light and texture is in perfect harmony with our product. The emphasis Fearne places on happiness and being in the moment is so important to me and inspires a lot of our collection."
The Fearne Cotton x Carrie Elizabeth collection is available exclusively from notonthehighstreet.com
Name of collection: Fearne Cotton x Carrie Elizabeth exclusively with notonthehighstreet
Stockist: Online only at notonthehighstreet.com
Items available: 31 including necklaces, rings, bracelets and earrings
Price range: £80 – £150
What makes each of the pieces special?
Fearne's favourite piece
Fearne x Carrie 'Happy' Necklace in Gold Vermeil with White Topaz (£85)
Positive thoughts inspire positive feelings so what better word could one possibly wear? By showing the world your intent, you can manifest happiness for yourself and share the sentiment with others. Also, 10% of every sale goes to Prince's Trust 'Women Supporting Women' initiative. Also available in sterling silver.
Fearne x Carrie Geometric Silver Ring in Opal and Diamond (£145)
It's inspired by Fearne Cotton's very own engagement ring which is a complete original. It features powerful stones, with opal being known for offering strength and passion, and diamonds symbolising eternity. Here's to the kindest kind of love there is.
Also available in gold vermeil and with matching necklace
Fearne x Carrie 'I Am Enough' Gold Aztec Coin Bracelet (£85)
It's a beautifully unique design, subtly embossed with the words 'I am enough' to remind the wearer that it's ok to do it their way and are perfect just as they are. On top of that, coin jewellery has been worn throughout history to bring luck and good fortune. So, as well as looking lovely, it might just help you feel protected too.
Also available as a ring, necklace and earrings in gold vermeil.
Fearne x Carrie 'I've Got My Back' Gold Necklace with Labradorite (£95)
It comes with a hand-engraved powerful message of empowerment – 'I've got my own back' – and uses labradorite which symbolizes strength and perseverance.
Matching bracelet available. Design also available with moonstone in both sterling silver and gold vermeil.
Fearne x Carrie 'It's OK To Feel Lost' Sterling Silver Long Compass Locket with Diamond (£150)
It's the perfect place to carry a loved one's photo or message close to your heart to keep you strong. But more importantly, it's delicately engraved with a compass on the front, features a real diamond and says 'It's ok to feel lost' on the back – so whoever wears it is constantly reminded that they don't have to put on their 'happy face' to the world all the time. No matter what they're going through, it's alright. Because this too shall pass.
Long and short locket necklaces available in both sterling silver and gold vermeil
Handsome Hero Doll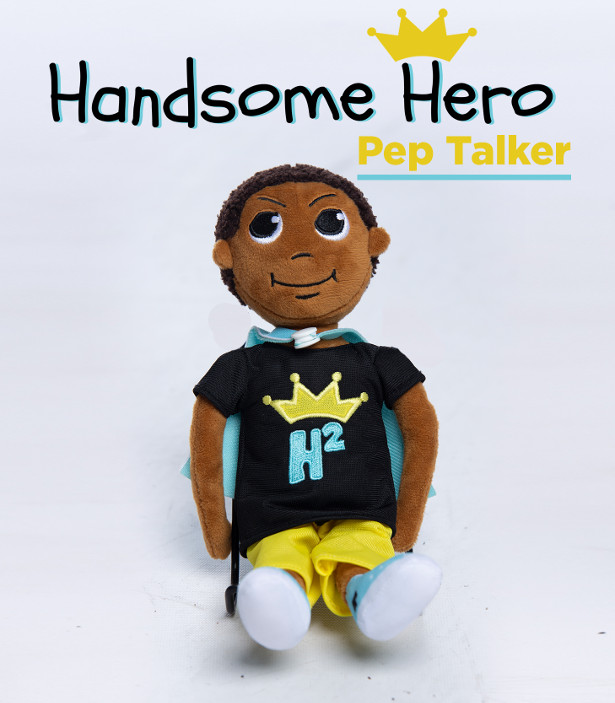 Handsome Hero is a plush talking doll that says positive phrases that encourage boys to be intelligent thought leaders. Created by artist TiffanyJ, Handsome Hero is the the 'twin brother' to her original talking doll Super Beauty (as seen on BET, HOT 97 FM, Essence Magazine, Blavity and more) that launched in 2018 to inspire depressed and bullied girls.TiffanyJ created Handsome Hero to foster intellect and leadership in young boys. She wants boys around the world to know it's okay to aspire to be more than a star athlete and being expressive doesn't make you "soft."Handsome Hero's 20 rotational phrases of affirmation include:> "It's ok to be handsome and smart. You don't have to choose.">"You were born to be great.">"Don't give up after one try! You were born for this!">"When people make fun of you, it's ok. they just don't understand your greatness and power." For more information on Handsome Hero Visit: iamhandsomehero.com
Surprise your little ogres with 'Shrekcellent' gifts from Far Far Away this Christmas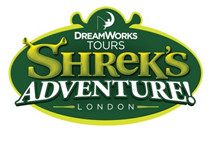 A 60cm Gingy soft toy to provide the ultimate cuddle this winter
A 3D Shrek mug perfect for that hot cocoa on a cold Christmas' night
Get your little dragons a Toothless soft toy and matching hat so they can look like their favourite fictional character
OCTOBER 2019: Make sure your little one's Christmas isn't 'medi-ogre' by trotting by Shrek's Adventure! London to take a look at the selection of fairy-tale inspired presents.
As the only DreamWorks store in the UK, Shrek's Adventure! London, on the Southbank, can help you sprinkle some Far Far Away magic straight from the Fairy Godmother to your Christmas list this year.
Prepare for your young misadventurers to get 'ogre-excited' with a range of marvellous gifts this year. See below for more details!
60cm Gingy Soft Toy
Gingy Soft Toy Price: £30.00
image.png
A must have for all Gingy fans! Those on the nice list can get their hands on their very own soft squishy and sweet companion.
Note: In store only
2. Shrek 3D Mug
Price: £10
image.png
Who wouldn't want a 3D mug of Far Far Away's very own hero? Complete with Shrek's ears and that devilishly handsome smile this is the perfect mug for a hot drink on a cold Christmas night.
Note: In store and online – www.shreksadventure.com/london/online-shop/
3. Toothless Hat and 30cm Soft Toy
Toothless Hat Price: £14
Toothless Soft Toy Price: £20
image.pngimage.png
All little dragons will be able to look like their favourite character Toothless with their very own How to Train Your Dragon hat. Budding dragons can also purchase a Toothless soft toy.
Note: In store and online – www.shreksadventure.com/london/online-shop/
For more information please visit www.shreksadventure.com/london/
Have you ever considered switching to an electric toothbrush?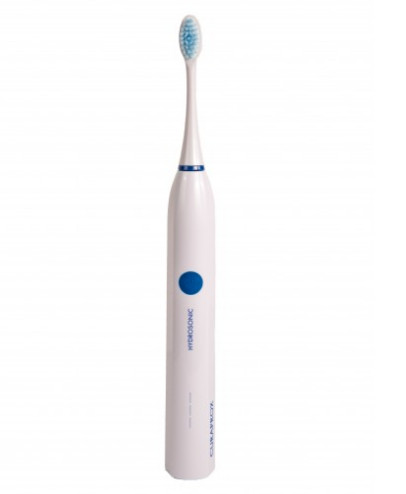 As well as cleaning your teeth more efficiently with very little effort, using an electric toothbrush can have a whole host of extra benefits, such as being more efficient at removing plaque and more gentle on gums. Moreover, electric toothbrushes are easier to use for people with limited mobility and more engaging for kids, which can help with setting good oral cleaning habits.
Swiss-leading dental care and oral hygiene brand CURAPROX have launched the brand new Hydrosonic Easy toothbrush designed to improve oral health in a technologically advances way. The sonic toothbrush with hydrodynamics cleans up to 42,000 movements per minute and reaches interdental spaces, making it a simple, safe, effective and reliable toothbrush.
The Hydrosonic Easy is also suitable and effective to use if you have braces, dentures or implants.
Curaprox toothbrushes are made unique with their brush heads made from CUREN instead of nylon bristles; CUREN filaments are consistent in performance while being particularly gentle.
RRP |£ 99.00
STOCKISTS | shop.curaprox.co.uk
HAVE A CRACKING CHRISTMAS
Christmas Crackers – £35 – London Transport Museum shop – ltmuseumshop.co.uk

Add the finishing touch to your festive table with these fabulous, handmade Christmas Crackers from London Transport Museum shop.
Made of heavyweight white card-stock, the crackers are adorned with the iconic black taxi, red Routemaster bus, the famous London guard, and of course, tied with a bright red bow!
Filled with luxury gifts ranging from a wooden honey drizzle stick, to a metal nutmeg grater, along with a gold crown and the inevitable Christmas joke, these crackers will be sure to delight the whole table and see your Christmas off with a bang!
Christmas Crackers – £35
London Transport Museum shop – ltmuseumshop.co.uk
Over 50 recipes for spectacular cocktails to mix at home from the dynamic duo behind some of the world's greatest food and drink stunts, Sam Bompas & Harry Parr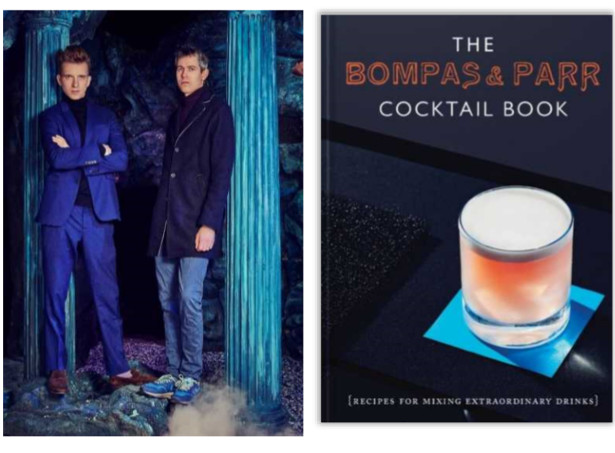 Bompas & Parr has embarked on some amazing and fantastical alcohol-inspired projects – from creating dense clouds of breathable cocktail that allow you to become intoxicated through your lungs and eyeballs, to creating a punch for 25,000 people – in a bowl so big that visitors rafted across it before having a glass.
This new edition offers a selection of cocktail recipes ranging from classics like the Negroni, Manhattan, Margarita and Champagne Cocktail to concoctions that have been given a special twist and are perfect for impressing the crowd at a dinner party or event. Get shaking!
Publishing 5th September 2019 │RRP £9.99
PRIVATE EYE
ANNUAL
2019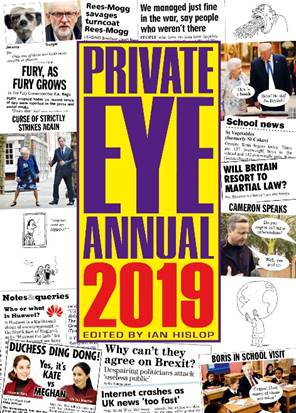 Edited by Ian Hislop
25th October, RRP £9.99
Hardback
The 2019 Private Eye Annual presents the year's best cartoons, jokes, parodies and topical sketches from the UK's most successful satirical news and current affairs magazine
Illustrated throughout with cartoons, sketches and photo-bubbles
The Private Eye Annual has become both a seasonal institution and a perennial Christmas bestseller with sales of over 123,000 copies
www.private-eye.co.uk / @PrivateEyeNews
THE SNOWBALL IS BACK!
ICONIC COCKTAIL REVISED FOR CHRISTMAS 2019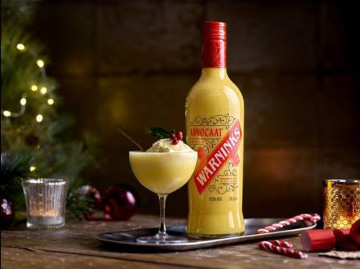 Warninks – the UK's number one Advocaat renowned for its custard-yellow hue and velvety texture – is bringing back a taste of nostalgia this Christmas with innovative new serving suggestions for its iconic Snowball cocktail.
For Brits across the country, Warninks is as integral to Christmas as roast turkey and Brussels sprouts. The legendary Snowball cocktail has remained a firm favourite, prompting fond memories of festive family rituals. Traditionally made with Warninks, fizzy lemonade and a squeeze of fresh lime, the iconic cocktail has recently enjoyed a well-deserved renaissance, with everyone from celebrity chefs to influential bartenders singing its praises.
As a result, this winter the Snowball is set for even more of a comeback, with a selection of exciting new makeovers. Taking the cocktail's core elements: Warninks Advocaat, a fizzy mixer and a flavour enhancer; the brand-new Snowball recipes all use this winning formula…
Elevate a Snowball to a Posh Snowball by adding cloudy lemonade, then up the wow-factor by topping with a rolled scoop of vanilla ice cream to create a real 'snowball' effect. Finish with a simple sprig of Holly for a new Christmas-time classic.
The Snowball Fizz is pure Christmas in a glass. Featuring another festive staple, Prosecco, plus a dash of vanilla syrup, this delicious drink is finished off with a stylish garnish of lemon rind and an icing powder rim, for a beautiful snowy touch.
Coffee is the ingredient on everyone's lips right now, and a match made in heaven with the rich custardy flavour of Warninks. Serve friends and family an affogato-inspired Italian Snowball, using fizzy cream soda and freshly brewed coffee. Half cocktail-with-a-kick, half boozy-pudding, this indulgent treat is ideal for festive parties and cosy winter nights.
On-trend finishing touches will take the classic Snowball cocktail recipe to new levels. For a playful twist, raid the cupboards and create a Custard Dream Snowball by adding cream sherry and garnishing with a custard cream biscuit for a delightful touch of whimsy. Other show-stopping serves can be easily created at home using garnishes such as mini meringues, or Christmas foliage including pine branches, holly and redcurrants dusted with icing sugar. Full recipes and serving suggestions below.
This Christmas, Warninks are also launching the Snowball cocktail in a convenient, ready-to-drink can. Combining the perfect balance of ingredients, the new format makes it even easier to serve the ultimate Snowball every time. Great for adult stocking fillers, or to take to festive parties and events.
Warninks Global Ambassador says: "Warninks and Snowballs have been an essential part of the festive season for years, and we think our pimped-up serving suggestions will create new Christmas traditions across the UK. Without Warninks, it wouldn't be Christmas!"
Warninks Bottle
£12 RRP | 17.2% | 70cl
Widely available
Warninks Snowball RTD can
£1.80 per can | 4.3% | 250ml
Always serve chilled
Available from all good convenience retailers including Budgens and Londis from October 2019
#withoutwarninksitjustwouldntbechristmas
Celebrate Christmas with a Barentsz Gin Cocktail!
Barentsz Handcrafted Gin is a premium distilled Gin, infused with Jasmine flowers from China, as well as eight other botanicals for an elegant, dry and well-balanced finish. Made from the marriage of two different grain spirits – Winter Wheat and Golden Rye, this unique combination gives the gin a soft and smooth, pure flavour – smooth enough to sip neat or delicious in a cocktail.
Barentsz & Tonic
40ml Barentsz Gin
150ml Tonic Water
A twist of orange
Build ingredients into an ice-filled highball glass.
Garnish with an orange twist.
Barentsz Over Ice
Barentsz Gin is so smooth that you can drink it straight.
Simply pour 40ml of Barentsz Gin into an ice-filled rocks glass.
Garnish with an orange twist.
Barentsz Martini
75ml Barentsz Gin
15ml Dry Vermouth
Green Olives/Lemon Zest Twist
Stir all ingredients with ice and strain into a chilled Martini glass.
Garnish with chilled olives or a lemon zest twist
Barentsz Negroni
45ml Barentsz Gin
45ml Sweet Vermouth
45ml Campari
A twist of orange
Pour all ingredients into an ice-filled glass and stir.
Garnish with an orange twist.
Barentsz Jasmine Fizz
50ml Barentsz Gin
25ml Lemon Juice
20ml Monine Jasmine Syrup
15ml Egg White
Soda – top up
1-2 Pomelo/Grapefruit Segments
Jasmine Flowers
Muddle the pomelo/grapefruit with the gin and lemon juice.
Add all ingredients except soda to shaker and strain into a highball glass.
Top up with soda and garnish with a jasmine flower and pomelo peel.
Barentsz Gin is available from: Harvey Nichols, Amazon, 31Dover, Master of Malt, Whisky Exchange and Drinksupermarket.com.
RRP: £32.95 for 70cl
Alternatively, if you don't fancy making one of the Barentsz cocktails yourself,
Barentsz Gin is listed in many prestigious locations across London including the following:
Mac and Wild are serving the Barentsz Blossom:
Barentsz Gin
Cointreau
Lemon Juice
Orange Syrup
Garnish: Dry Orange
Clifford's Restaurant and Bar are serving Orange is the new Blackberry:
Barentsz Gin
Cointreu
Lemon Juice
Blackberries
Hawthorn Berry Syrup
Egg White
Garnish: Blackberries
The Milestone Hotel is serving the Moon and Sun G&T where the moon is represented by the olives and the sun is represented by the lemon:
Barentsz Gin
Tonic Water
Garnish: Lemon Slice & Olives
Barentsz Gin is also in the Cocktail of the Month during October at Harvey Nichols Knightsbridge in their Fifth Floor Bar, serving the Barentsz Blossom Tonic.
The Barentsz Blossom Tonic is a delicious addition to the menu at Harvey Nichols and includes Barentsz Gin, Elderflower Cordial, Mint, Ginger and Tonic Water.
THE SNOW QUEEN
FIRE AND ICE
Released on Digital and DVD from 11th November 2019​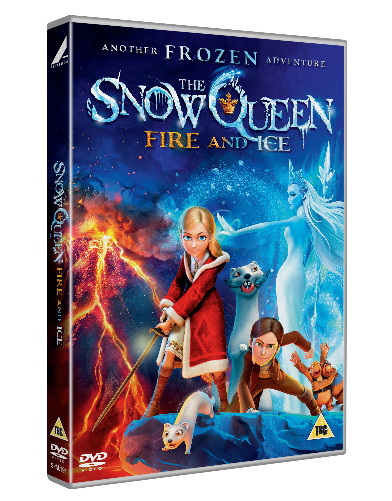 After the successful releases of The Snow Queen and The Snow Queen 2: The Snow King in the UK, Russian animators Wizart Animation are back with the third instalment of their frozen fairy tale franchise, as THE SNOW QUEEN: FIRE AND ICE, will be available on Digital and DVD on 11th November by ALTITUDE.
After heroically defeating both the Snow Queen and the Snow King, Gerda still cannot find peace. Her dream is to find her parents who were once taken away from them by the North Wind and finally reunite the family. So Gerda and her friends must embark on another exciting & frozen journey to find her parents and encounter new challenges along the way. A story of kindness, bravery and most of all…friendship.
The Snow Queen first hit our screens back in 2012, the franchise has continued to deliver high end quality and heart-warming animated adventures that have been enjoyed by all the family. Now the highly anticipated third part of the story will be landing in time for Christmas, just ahead of Frozen 2.
THE SNOW QUEEN: FIRE AND ICE will make the perfect stocking filler this Christmas, as well as being a must watch film for all the family and especially fans of the Frozen films.
ChattyFeet: The perfect present for the best-dressed feet this Christmas

Every pair of feet deserves lovely socks this Christmas, and ChattyFeet offers the most humorous socks ever to come out of a stocking. ChattyFeet's range of quirky characters with witty names inject a touch of humour into everyday life and make this longstanding classic a winner in the gift-giving stakes.
ChattyFeet currently 'feet'-ures 40 designs for adults and children. The newest characters are Leonardo Toe Vinci, Prince Wills Heels and Prince Hurry Feet. You can purchase the Royals ChattyFeet characters in a new Royal Socks Gift Set, and if socks aren't your thing, there's also a new range of enamel pins and other novelty gifts to check out.
And just in time for this Christmas, ChattyFeet will be adding four new designs to the sock range: two characters from the world of music, one from literature and one from business, as well as three new enamel pins (Frida Callus, Feetasso and Prince Wills Heels). All will be available to purchase from the website from mid November.
With a huge range of creative characters, there will be a design that appeals to everyone. For creative types, there are ChattyFeet's arty socks, with characters including Frida Callus, Yayoi Toesama, Sole-Adore Dali and Feetasso. Science geeks will love Albert Einstoe; fans of the Royal Family can't fail to be wowed by Kate Middle-Toe and Meghan Ankle; and book lovers will fall head over heels for William Shakes-Feet.
Kids' socks can be purchased alone or as part of a Family Set so that parents and their sidekicks can step out together in matching characters.
ChattyFeet's expansive range of themed socks are manufactured in Europe from high quality cotton, giving a soft feel and long life. They are available to purchase online at chattyfeet.com all the way up to Christmas, with free UK delivery above £30 and delivery in 2-3 days.
ChattyFeet prices:
Adult socks: £8
Kids socks: £6
Boxes of 4 pairs: £30
Enamel pins: £7.50
Mugs: £11.90

Got headaches? May be due to poor indoor air quality. www.knightwatcher-iot.com & On Amazon
For purchase: https://www.etsy.com/listing/707079859/knightwatcher-icair-wireless-wi-fi-co2?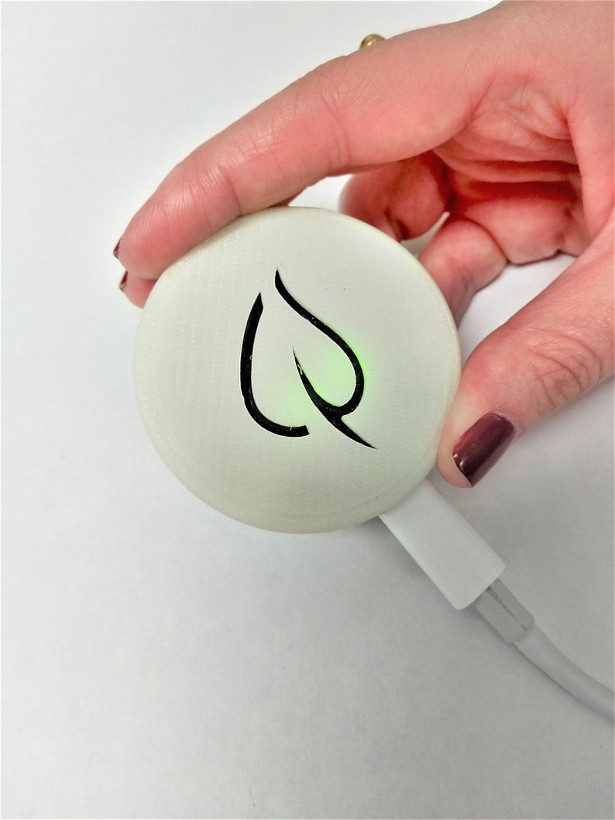 Roy, UT: Many people suffer from the effects of indoor air pollution. KnightWatcher™ has developed and launched an electronic device to monitor the air quality in your homes or businesses, so you can enjoy better health and comfort. This electronic device, called iCAIR (I see air), alerts the user of indoor pollutions levels of CO2, total volatile organic compounds (VOCs), temperature, humidity, and atmospheric pressure. After connecting to the user's Wi-Fi, they can monitor air quality and air quality history from any internet location 24/7. Emails or texts are sent alerting the user of high levels of any measured gas.
The Environmental Protection Agency (EPA) has investigated the significant and harmful effects that indoor air pollution can have. The EPA studies of human exposure to air pollutants indicate "that indoor levels of pollutants may be two to five times higher than outdoor levels." Regarding this issue, Carl Belnap, president of KnightWatcher™, said: "Helping you feel better is the reason we developed the iCAIR. The iCAIR will help you decide how and when to take action."
Uses for the iCAIR can be homes, children's rooms, offices, hospitals or medical clinics, public buildings, or RVs. It would be helpful to also use the indoor air quality sensor in hotel rooms, vacation homes as well as basements.
KnightWatcher™ is a Utah-based high tech company focused on developing and manufacturing sensors for remote applications using Wi-Fi, Bluetooth, cellular modems or long range radio as the communication method to transmit data to the user.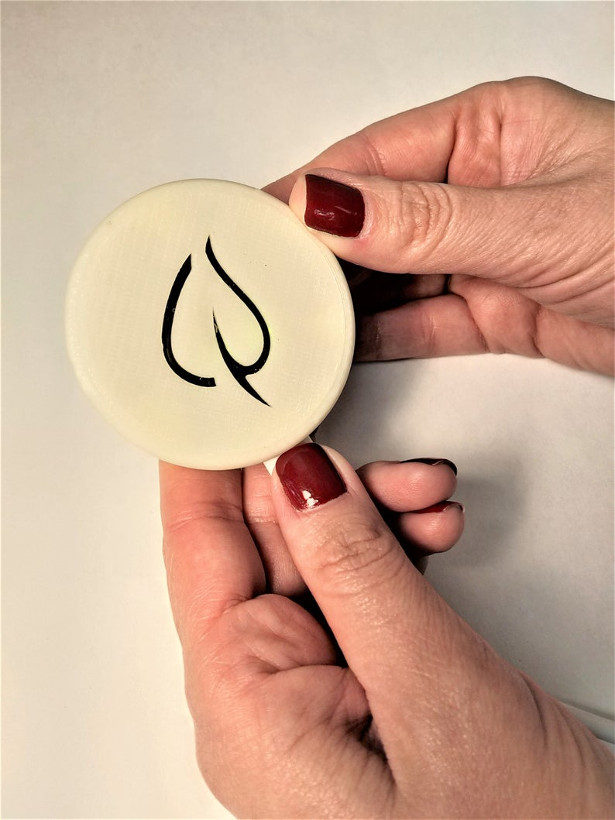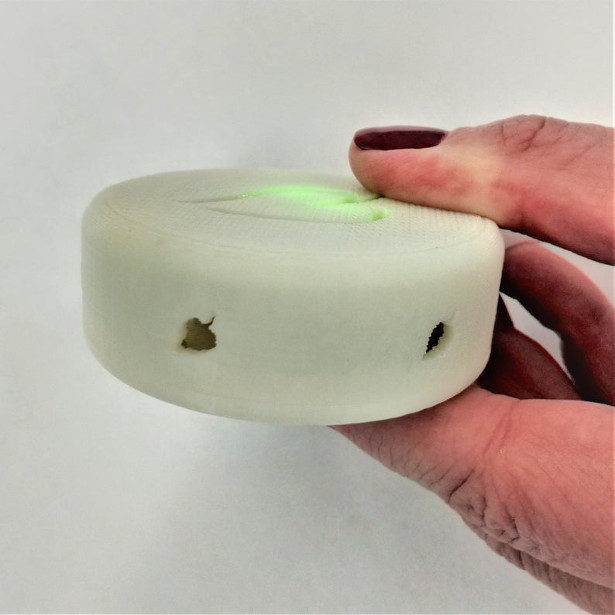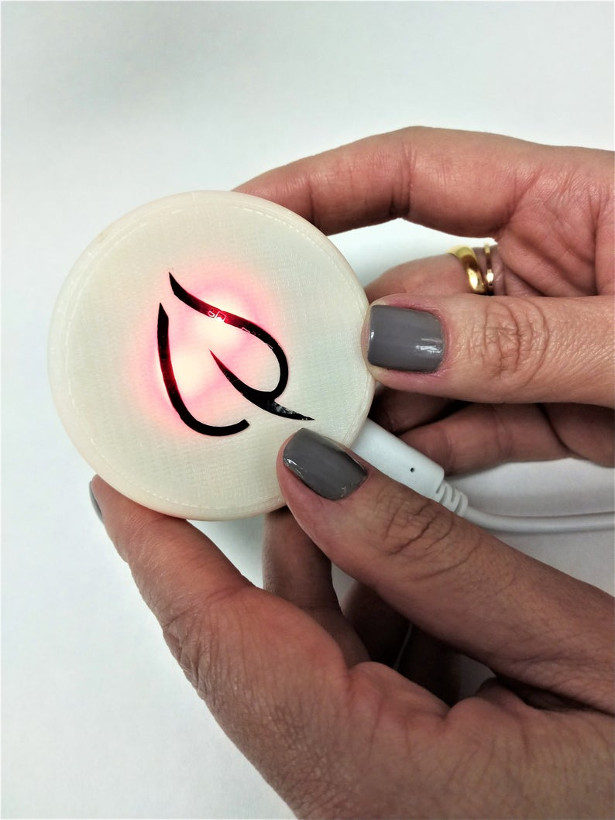 Story Time Chess Story Time Chess is a board game that teaches chess to young children using silly stories, vibrant illustrations, custom chess pieces, a unique chessboard, and an engaging card game…
storytimechess.com/storytime-chess-the-game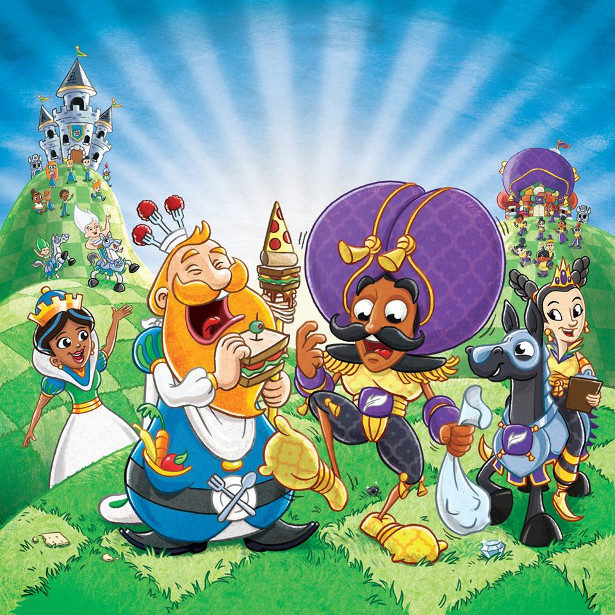 BFI SHOP IS JAM-PACKED WITH CHRISTMAS GIFTS AND STOCKING FILLERS


BFI Shop, located at BFI Southbank and online at shop.bfi.org.uk/, is the ultimate destination to find the perfect gifts for film lovers on your Christmas list. The shop stocks a range of specialist, cult and film heritage DVDs, Blu-rays and box sets alongside film theme games, merch and apparel. Also available are a number of subscriptions, to keep the gifts on giving throughout the year including the BFI Gift Membership, BFI Player Gift and a subscription to Sight & Sound. Break up the shopping monotony and bring in the Christmas cheer with the BFI Southbank's festival screenings, including a dedicated Panto programme, screenings of the Grinch, Home Alone more!
Box sets and home entertainment
· Monty Python fans can trace the group's earlier work with DVD box sets: At Last the 1948 Show (DVD), Do Not Adjust Your Set (DVD).
· For the Japanophile on your list the shop has the Kurosawa Samurai box sets (on both DVD and Blu-ray) or for those interested in contemporary Japanese cinema the shop has Of Flesh and Blood: The Cinema of Hirokazu Koreeda (Blu-ray) which includes four career-defining titles by the Palme d'Or winning director.
· For thespians and theatre lovers the shop stocks Pinter at the BBC (DVD) celebrating the great British playwright's work for television.
· BFI Blu-rays available from £8.99 including a host of popular 2019 releases such as THE CARETAKER (Clive Donner, 1963), HOW I WON THE WAR (Richard Lester, 1967) and ROOM AT THE TOP (Jack Clayton, 1959).
· On a budget? Head to the BFI Shop for an in-store exclusive deal of 3 BFI Blu-rays for only £20.
Fun film merchandise and stocking fillers
· Kubrick fans would love a souvenir from THE SHINING's Overlook Hotel with the classic carpet design socks.
· Lovers of BFI Southbank can don the iconic mid-century modern design (as seen on the side of the venue) with socks and a beanie exclusive to the BFI Shop.
· BFI Southbank is one of only a handful of cinemas globally that still screen highly flammable nitrate film; celebrate celluloid with this striking nitrate safety signage t-shirts.
· To coincide with the release of the fantastic new Best of The British Transport Films 70th Anniversary Blu-ray box set, we're delighted to present this exclusive limited edition range of BTF apparel including t-shirts (in green and white) and cap.
· Buy the budding director in your life a "FUTURE FILMMAKER" tote bag or the Animation Studio with all the supplies and instructions to create stop-motion videos on a mobile phone or digital camera.
Subscriptions
· The BFI Gift Membership (from £48 annually) offers exclusive access to special events, previews and screenings at BFI Festivals and BFI Southbank. BFI Members also enjoy a range of discounts, including BFI Shop, BFI Player and food and drink at BFI Southbank.
· Treat your friends and family to the greatest global cinema on demand with a BFI Player Gift Subscription from £49.90 annually.
· The gift that keeps on giving is a subscription to Sight & Sound (from £25 for 6-months): the international film magazine published since 1932 offers a unique insight into the very best of film culture.
Share your Seasonal Spirit with the 2019 Holiday Wreath Stamps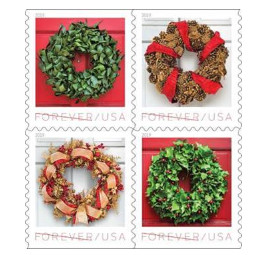 FREEPORT, ME — To help millions of Americans share the welcoming spirit of the 2019 holiday season on their cards and letters, the U.S. Postal Service today issued four new stamps inspired by early American wreath designs.
Created by former White House chief floral designer Laura Dowling, the 2019 Holiday Wreath Forever Stamps depict iconic images of holiday wreaths, which adorn the doors and mantels of homes in every community, and convey the warm inviting spirit of the season. The Postal Service has issued nine different holiday wreath stamps in the past 57 years.
"The wreath on the door may express the shared spirit of the holidays….of family…and good will to others," said Megan J. Brennan, Postmaster General and Chief Executive Officer as she unveiled the stamps today during a ceremony held in Freeport, ME. "The wreath has played an enduring role in our holiday traditions — and with the Postal Service. The very first holiday postage stamp featured a wreath."
Brennan was joined at the ceremony by Dowling and Mike Mahoney, L.L.Bean's chief legal and compliance officer.
"L.L.Bean is pleased to host the unveiling of the USPS Holiday Wreath stamps. Our relationship with the Postal Service began with the very first parcel post mailing out of Freeport with our iconic Maine Hunting Shoe, over 105 years ago," said Mahoney. "Since then, the Postal Service has been a great partner in our success. We are honored to be welcoming Postmaster General Brennan and hosting the unveiling of these stamps."
News of the stamp is being shared with the hashtag #HolidayStamps. Followers of the Postal Service's Facebook page can view the ceremony at facebook.com/usps.
The Holiday Wreath stamps are classic yet contemporary and evoke a sense of warmth and welcome. Many wreaths are created from materials easily found during the winter months, including pinecones, dried flowers and berries.
· The ribbon leaf wreath is inspired by French floral art. Aspidistra leaves, folded and manipulated to resemble ribbons, create a long-lasting wreath.
· Gilded pinecones and magnolia pods grace the wreath trimmed with cranberry red ribbon.
· Red and gold ribbon adorns the wreath made from gilded dried hydrangea, eucalyptus and nandina foliage, red berries and small ornaments.
· The woodland bush ivy and red winterberry wreath presents a classic red and green palette.
Add these elegant stamps to your cards and letters to share holiday greetings with family and friends.
The wreaths for the stamps, designed by Dowling, were photographed by Kevin Allen. Antonio Alcalá served as the art director of the project and designed the stamps with Dowling.
Postal Products
The Holidays Wreaths stamps are being issued in booklets of 20 First-Class Forever stamps. Forever stamps will always be equal in value to the current First-Class Mail 1-ounce price.
Customers may purchase stamps and other philatelic products through The Postal Store at usps.com/shop, by calling 800-STAMP24 (800-782-6724), by mail through USA Philatelic, or at Post Office locations nationwide.
Information on ordering first-day-of-issue postmarks and covers is at usps.com/shop.
The Postal Service receives no tax dollars for operating expenses and relies on the sale of postage, products and services to fund its operations.
Heat Up with the YuYu Bottle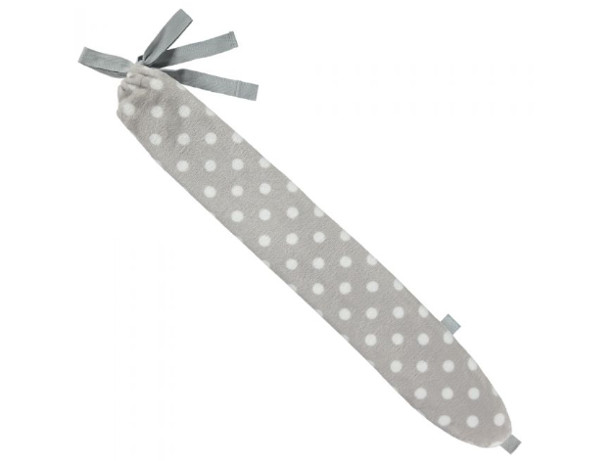 The YuYu Bottle is the original long hot water bottle that is unique and gives comfort all over. The YuYu Bottle is extra long (81cm) and can wrap around you giving much better coverage, heating you on both sides, giving warmth around straight into your body.
The bottle has small bobbles moulded onto it, these innovative bumps allow the heat to stay for much longer, up to 6 hours. The bobbles also have an massaging effect, to reduce pain and strain with heat therapy. The YuYu's unique shape it can target any area you wish, with its straps it can be tied around your body or neck to allow a handsfree warmth anytime.
The YuYu bottle is made from the highest quality and ethically sourced materials. The YuYu Bottle Luxury Fleece is available in a range of designs and costs £33.00 from YuYuBottle.com
Twisted launches Twisted Store featuring new kitchenware collection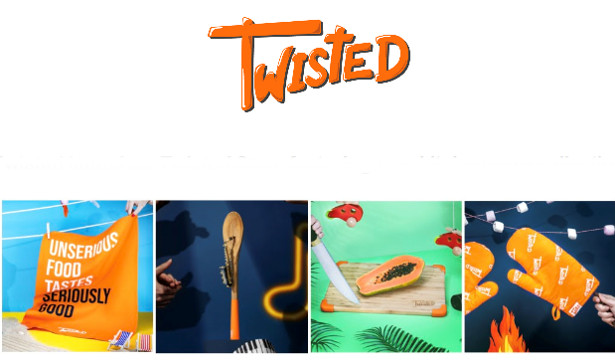 Twisted, one of the world's most popular food brands on social, is taking another step into the real world, announcing today the launch of its new Twisted Store featuring a quirky collection of all new cookware that will add a burst of colour to your kitchen.
Available to order now exclusively via the Twisted Store, Twisted's kitchenware retails from £8.99 and the eye catching collection includes the Jazzy Grip Wooden Spoon (£9.99), Not Another Tea Towel (£8.99), Twisted Mitts Oven Gloves (£12.99) and Get to the Chopper Chopping Board (£19.99).
Twisted's recently announced Twisted: A Cookbook, which features 100+ never-before-seen recipes, is also available for pre-order via the Twisted Store ahead of the release on 16 April 2020. Celebrating Twisted's unique 'unserious food tastes seriously good' ethos, the cookbook features beautifully illustrated photography and is divided into three parts, Basics, Occasions and Ingredients, with sharing at the heart of each.
Twisted is known for creating a stir with its surprising twists on classic recipes, including the Deep Fried BBQ Chicken Stuffed Pizzadilla, which earlier this year sent Twitter into meltdown, and was recreated by Good Morning America and This Morning and was featured on the Ellen Degeneres Show and The New York Times.
Co-Heads of Twisted, Tom Jackson and Harry Bamber, commented: "From the word go we have been determined to remind the world that food should be outrageous fun. The Twisted Store and our collection of awesome, colourful cookware is no exception – we're here to refresh, invigorate and encourage a change in everyone's approach to cooking. From our Jazzy Grip wooden spoon, which you'll retain a firm hold on even in the most taxing of kitchen scenarios, to our strong and stable Get to the Chopper chopping board, which will be the stage on which countless delicious meals will form, cooks around the world will get a feel for how much fun cooking can be."
Additional products will be released on the Twisted Store early next year including the Superb Bowl (large mixing bowl), Mates Plates (set of two enamelware plates), and Bake It Til' You Make It Baking Dish.
EXPERIENCE 'SILENT NIGHT' AT THE SPAS AT MANDARIN ORIENTAL ON 11 DECEMBER 2019

In our increasingly hectic and urbanised world, silence is a precious commodity, which is why The Spas at Mandarin Oriental are 'turning down the volume' once again with their annual offer of a night of silence in their spas worldwide on 11 December 2019.
On Silent Night, all the Group's spas will offer their normal treatment menu, but after 5pm there will be no talking and no music within the spa to instill a sense of peace and allow for individuals to experience contemplation and mindfulness. All communication will take place in a brief consultation at the beginning of the spa journey, before the guest changes into their robe.
"A lot of the value of a spa experience comes from simply disconnecting from technology and experiencing time for yourself in silence," said Jeremy McCarthy, Group Spa Director for Mandarin Oriental Hotel Group. "During this stressful time of the year, we want to create a space where people can press the pause button and have some time to think, meditate, or just take a break from being inundated with noise."
Guests are encouraged to come alone or to bring a loved one with whom they would like to share an experience of silent connection. This is also the perfect time to take advantage of the Group's Digital Wellness initiative. This provides guests with access to a range of wellness advice and activities designed to help them disconnect from technology. Mandarin Oriental has developed a number of tips and guidelines that can help establish personal boundaries on the use of technology, clear mental chatter and establish a healthy, digitally balanced lifestyle.
For those who wish to immerse themselves more fully, a Digital Wellness Escape can be booked at all of the Group's spas. This 1 hour 20-minute experience focuses on grounding both body and mind through the power of human touch, and is designed to provide a calming and peaceful respite from the outside world and the stress of repetitive movements.
Guests can also enjoy additional events in certain locations in honour of Silent Night, such as Silent Yoga in Bangkok, Guangzhou, Kuala Lumpur, Munich and Marrakech, Meditation Classes in Boston, Canouan, Macau and Hong Kong, or Singing Bowl therapies in Prague and Singapore. Mandarin Oriental Miami and Canouan will have massages on the beach to encourage guests to enjoy Silent Night outdoors and reconnect with nature.
For more information about 'Silent Night', and treatment reservations, visit www.mandarinoriental.com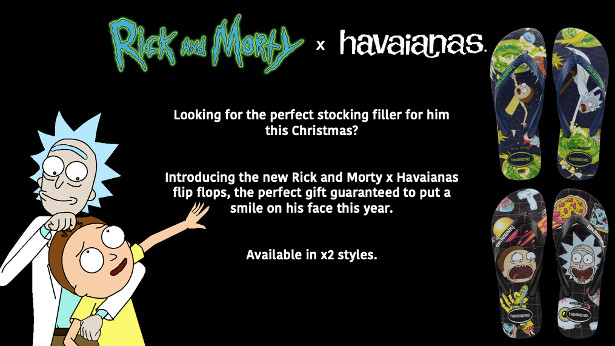 Mind Blowing Curved Glass Shower Enclosures – the latest Innovation from Matki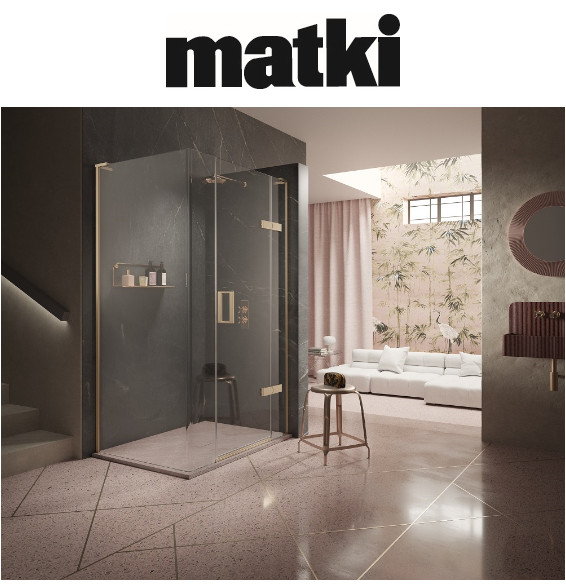 Leading British luxury shower designer and manufacturer, Matki, have announced the launch of a brand new range of designer frameless shower enclosures with a twist! The show-stopping, new, curved EauZone Plus Radius-20.
The beauty of Matki's EauZone Plus Radius-20 enclosure lies in its minimal, almost-didn't-see-it design. Engineered from a single sheet of 10mm thick glass, expertly curved to achieve an incredible softened edge, with a tight 20mm inner radius. The EauZone Plus Radius-20 is a complete innovation in frameless luxury showering.
Elegance of form and outstanding functionality; characteristically designed with the striking grandeur of 10mm solid Safety Glass combined with the refined proportions and steadfast reliability of the EauZone Plus Hinged Door design, the EauZone Plus Radius-20 stands alone with its uniquely curved style and superior quality finish.
Featuring a vast range of sizes and setups, EauZone Plus is the perfect fit for your bathroom. Enclosures are available with door hinged from the wall or from a hinge panel, closing onto the single piece Radius-20 side panel. Sizes range from 900 to 1600 across the front with a choice of 800, 900 and 1000 Side Panel sizes.
There is also the option of a Wet Room panel, engineered from a single sheet of 10mm glass expertly curved to achieve a softened edge, the EauZone Plus Radius-20 Wet Room Panel is both contemporary and practical; offering a return for extra splash protection, whilst avoiding the need for UV bonds and aluminium corner profiles.
Priced from £3100 for a full enclosure excluding installation. Installation is priced from £700 with the Matki Installations team.
To find out more visit www.matki.co.uk or call 01454 322888.
MALEFICENT BISCUITS
Royal Opera House and Biscuiteers collaboration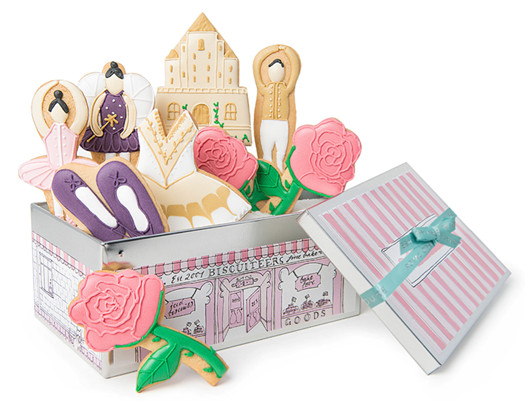 Take your seat at The Sleeping Beauty ballet with the enchanting, hand-crafted biscuits from the celebrated biscuit company, Biscuiteers, made exclusively for the Royal Opera House.
The Sleeping Beauty Biscuit Tin is inspired by The Royal Ballet's sumptuous production of The Sleeping Beauty and comprises an array of nine delicious biscuits. These include male and female ballet dancers wearing soft pink and gold costumes, a pair of purple ballet slippers, The Lilac Fairy, an exquisitely-iced white and gold tutu that matches the impressive palace and, three beautiful pink roses, referencing the iconic Rose Adage.
Presented in a gorgeous Biscuiteers keepsake tin, these are the ultimate treat for every ballerina and foodie alike.
…and when the biscuits are finished, it is the sweetest place for all your special treasures and trinkets!
Sleeping Beauty Biscuit Tin – £35
Royal Opera House shop – shop.roh.org.uk
NEW Chococo's Unique Chocolate Christmas Gold Bauble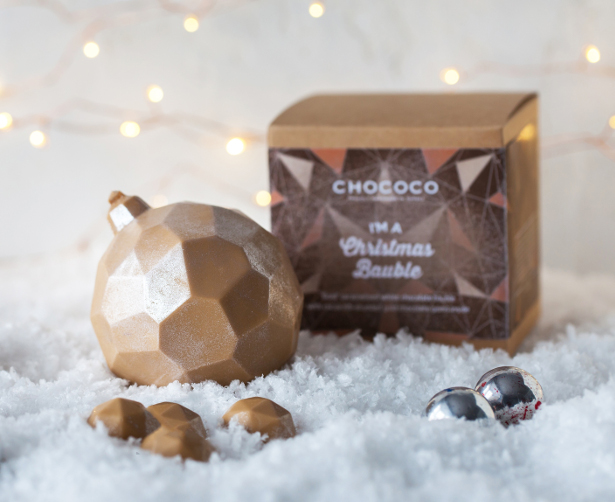 NEW Gold Bauble (£11.00/150g) – this bauble is made from caramelised white chocolate for a nostalgic caramel flavour and is dusted with edible gold shimmer. Inside nestle four gold caramelised white chocolate gems that are studded with cocoa nibs from Madagascar to give a contrasting intense cocoa crunch. It comes nestled in tissue inside a stylish cardboard box – plastic-free packaging.
Further information:
Carefully developed by its team of chocolatiers, led by founders Claire and Andy Burnet, there's something to appeal to everyone. All freshly handmade in Purbeck, Dorset, from fine single origin chocolate from Madagascar (dark chocolate 67%, 70% & 85% cocoa, milk chocolate 65%, vegan milc 40%), Venezuela (milk chocolate 45%), Uganda (dark chocolate 80%) and Colombia (white chocolate), Chococo also uses local seasonal produce, including local honey, preserves, fruits, herbs, wines, spirits and fresh Dorset cream, to make its mouth-watering, award-winning creations.
Chococo cares about the impact of its packaging on the environment and always has done – since launch back in 2002, its iconic selection boxes have always only ever had cardboard grids inside to hold each chocolate in place, never plastic vac forms. All Chococo's new gifts for Advent & Christmas 2019 are in plastic-free packaging. It also uses compostable woodpulp bags, cornstach cellophane and 70% post-consumer recycled plastic, which is recyclable again, for items in clear packaging. For more information please see the notes to editors section.
All the items listed below are available to order online at its website www.chococo.co.uk and from Chococo's four Chocolate Houses in Swanage, Dorset; Winchester, Hampshire; Exeter, Devon; and Horsham, West Sussex. Alternatively you can call 01929 421777 to order some tempting Christmas goodies.
Bedtime Bulb
$19.99 available on Amazon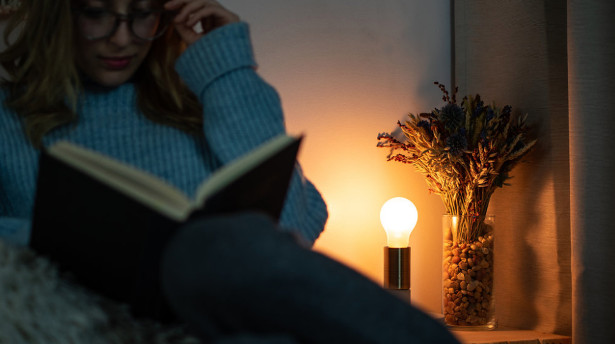 What is it:
Bedtime Bulb is a sleep promoting light bulb used in place of current nighttime lighting to reduce unhealthy blue and green light as well as flicker. The thoughtful Bedtime Bulb is a great stocking-stuffer or secret Santa for the sleepless 1/3 of Americans. On-fieldperformance starts with sleep and I'v givenBedtime Bulbs to teammates in my club thatalways seem to be replying to the group-chat when they should be sleeping the night before a match..
www.bedtimebulb.com/product
ARM & HAMMER Spinbrush ProClean, $7.99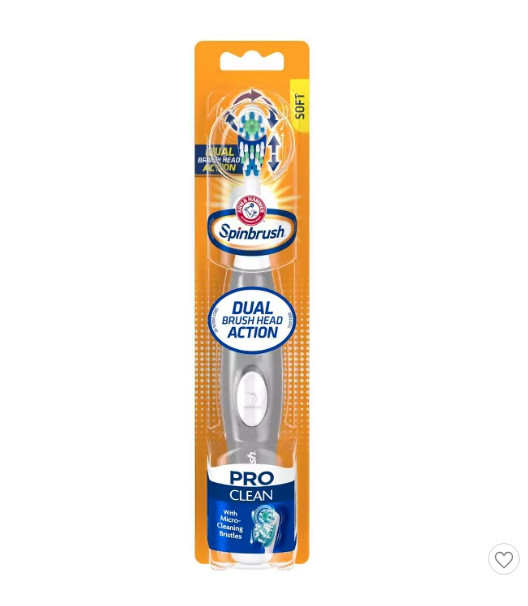 For the adult who wants a deep clean before those holiday photos, this design removes up to 70% more plaque in hard-to-reach places versus a manual toothbrush! The patented dual-action technology uses a spinning head that helps clean and polish teeth, combined with an up and down brushing movement to scrub away plaque and massage along the gum line.
ARM & HAMMER Spinbrush for Kids in Vampirina & Jurassic World, $5.99
These fun designs were created with children in mind as the brushes feature smaller, soft-bristle power heads that fit smaller mouths. Kids brush 38% longer when using a Spinbrush battery-powered toothbrush vs. a manual toothbrush, so it's an ideal gift to keep your child paying attention to their brushing long enough to make sure their favorite cookies and candies don't leave a mark!
Batiste Dry Shampoo in Winter Wonderland, $6.59
Each year, Batiste Dry Shampoo releases a limited-edition holiday fragrance and this year is no exception! Winter Wonderland carries a refreshing, clean scent, making it the must-have dry shampoo this season to extend the life of hair and get you through any extended holiday travels.
Batiste Dry Shampoo Holiday Trio Pack, $9.99
'Tis the season for gorgeous hair! The exclusive Batiste Dry Shampoo Holiday Trio Pack features three travel-size fragrances in Original, Blush & Tropical, and is the perfect stocking stuffer for the on-the-go beauty gurus this holiday season.
BIC, Design My BIC Lighters (Pack of 6), $29.99
Your stocking stuffers are about to get a whole lot more 🔥 with Design My BIC Lighters! Last-minute gifts can be tricky, but Design My BIC allows you to easily customize a lighter with your photos, text or personalized design, delivering you 6 one-of-a-kind lighters that will be the envy of everyone on your list this holiday season. Whether you are looking for a hostess gift, Secret Santa gag gift or a fancy lighter for your festive candles, Design My BIC will make this season lit.
BodyMark by BIC, 3-pack for $13.99
The perfect tool for the festival go-er or at-home artist, gift your creative counterpart with BodyMark by BIC, a temporary tattoo marker that allows you to create designs on your skin without the commitment of a permanent tattoo. Developed with celebrity tattoo artist Miryam Lumpini, these colorful and revolutionary tattoo markers are sure to make your holiday season more bright!
Nair Leg Masks in Exfoliate & Smooth and Brighten & Smooth, $8.99
A first-of its-kind beauty treatment plus hair remover, Leg Masks in Exfoliate & Smooth and Brighten & Smooth are designed with a 3-in-1 formula to gently remove hair & stubble, moisturize skin and minimize hair regrowth. With 100% Natural Clay plus Seaweed and Charcoal, these masks can be used in-between your usual hair removal routine as an added indulgence while you treat yourself to your favorite face mask on self-care days!
Vagisil V-Friendly Bath Bombs, $3.99
Free of parabens and MIT preservatives, these V-friendly bath bombs are made with Vagisil's skin-friendly scents and formulated with naturally-derived ingredients like shea butter and coconut oil to calm and soothe. Available in White Jasmine and Peach Blossom and designed for relaxing all-body bath experience.
PomPom is an online boutique for imaginative and unusual plastic free children's designs.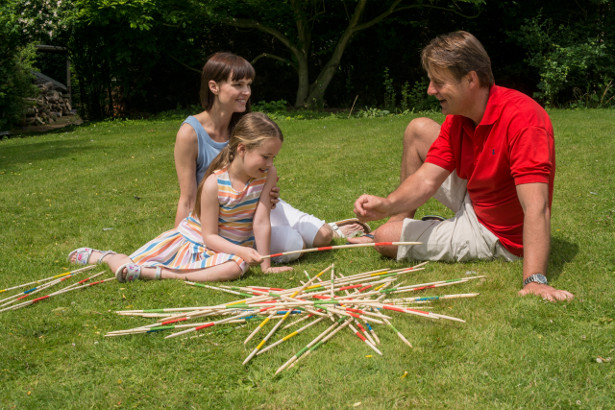 Check Out Their Plastic Free Products, including :
Tumbling Tower for family games inside and outside – bit.ly/366wjVd
Wooden Tool Box for hours of imaginative fun – bit.ly/32OtGoZ
Giant PickUp Sticks for after Christmas lunch – bit.ly/2NaXtBS
Traditional Rounders Set – bit.ly/2ojPPN5
Vintage Racer Car – bit.ly/2WbwzxK
Eco friendly cosy animal slippers – bit.ly/343suhU
Give the Gift of Moth-Hole Free Sweaters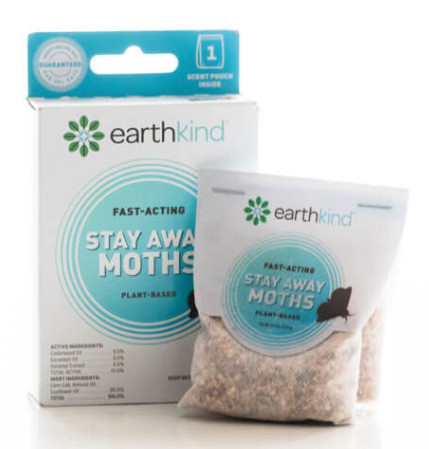 Has your favorite sweater been the victim of fabric-destroying insects munching through it, leaving behind nothing but its hole-riddled remains? Mine sure has. And while I love receiving beautiful cashmeres from my thrifty aunt for Christmas, I can't help but feel some justifiable trepidation before placing it in my closet, leaving it up to the fate of a clothes moth's appetite.
Okay, slightly dramatic – but it's definitely something that crosses my mind before buying my mom a sweater for Christmas.
Perfect for a stocking stuffer or as an 'insurance' accessory with your present, EarthKind's plant-based and poison-free Stay Away Moths repellent swaps toxic moth balls for a unique blend of essential oils. Its cedarwood, geranium and gerinol patented formula effectively keeps moths away without harm to you, your pets, children or environment, while preserving the quality and longevity of your favorite pieces.
You might say, "Let the dad jokes roll in this gift giving season with Swinger Box!".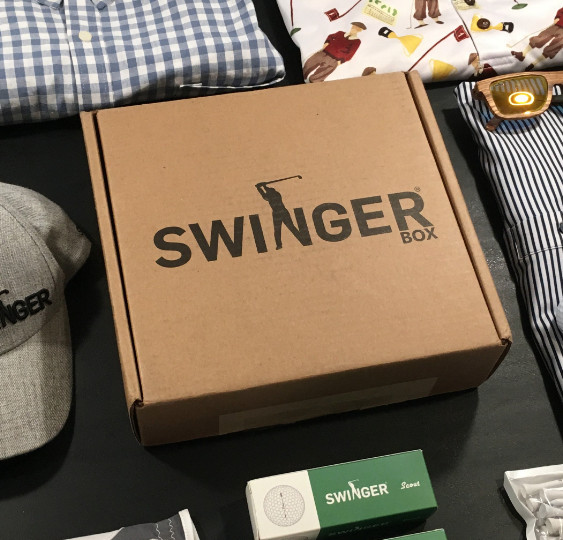 Swinger Box (golf). A full service subscription box that is perfect for golfers in search of unique monthly items throughout the year. With both on-course and off-course products that are designed for members only. Founded in 2015, Swinger Box has been featured on BuzzFeed, Good House Keeping, Brad's Deals, Esquire, and more as being perfect gift for golfers any time of year.
www.swingerbox.com
NADAV KANDER
The Meeting
December 2019
Published by Steidl
Text by Ian McEwan, Nadav Kander and David Lynch
Conversation with David Campany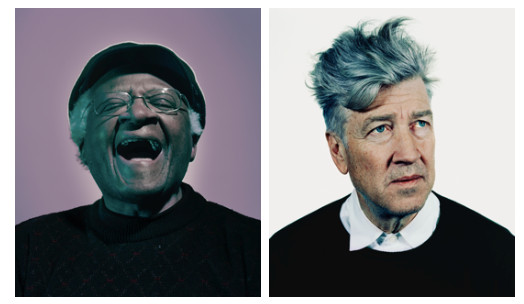 "Kander strives to reveal something in his subjects that has not been seen before, and to humanize rather than flatter or ingratiate."
– Los Angeles Review of Books
"I don't photograph to tell stories. I photograph to make stories possible. the viewer, if they hold their gaze long enough, becomes the author of the work's meaning." Nadav Kander
Nadav Kander is one of the most influential photographers in the world. Awarded the Prix Pictet in 2009 for his series Yangtze – The Long River, Kander is an artist for whom the medium allows access beyond the surface, revealing the humanity of the world and its inhabitants.
Kander's extraordinary gift is the ability to see beneath his subject and in doing so he has produced some of the finest photographic work in the world demanding we see more than simply beautiful or interesting subjects, instead revealing compassion and humanity. Kander refers to this approach as The Triangle and asks us to view his images as we would appreciate poetry, bringing our own interpretation and imagination to see what he sees.
Kander's capacity to transform human encounters into outstanding portraits is showcased for the first time in The Meeting. A unique testament to the diversity and nuance of this extraordinary photographer's work its images are layered and penetrating, revealing unexpected moments of reverie and vulnerability, inviting us into Kander's innate ability to access the complex sense of self that otherwise lays hidden.
"A picture needs to strike a certain tempo to work for me. It needs to hint at something more you might struggle to make out or understand. Similar to only just being able to see something in dark water, revealing just a little and leaving the viewer frustrated, with no option but to look deeper and into themselves." Nadav Kander
Spanning thirty years and including over 200 riveting images, this is the first volume dedicated to Kander's portraiture and shows the incredible range of his work. Kander's subjects are never predictable, as likely to be everyday encounters with regular people, Kander's own family, world famous artists, musicians, authors, sports icons, political leaders and even a self-portrait of the artist in his 20s.
The Meeting features text by Ian McEwan, words by David Lynch, accompanying commentary by Kander and a conversation between Kander and David Campany.
"Our stories collide and change, depending on the day, the weather, our emotional states." Nadav Kander
Subjects include Barack Obama, the artist's children, Donald Trump, HRH Prince Charles, Desmond Tutu, Henry Kissinger, Kanye West, Sir David Attenborough, Salman Rushdie, Thom Yorke, Brad Pitt, Sir Norman Foster, Ronaldinho and Kander's mother standing on her chosen burial plot. Highlights also include Kander's series on Walthamstow market traders and his 1991 portraits of South African children in colonial school uniform in shots such as Schoolgirl (white photographer). "She looks back at me, a white photographer. Years later, now I look back, and see in her face what I once thought naively was mistrust, as disgust."
The Meeting will be published by Steidl in December 2019. A series of book signings are planned including Flowers Gallery, Cork Street on 11th December and an Artist talk at the National Portrait Gallery Ondaatje Wong Theatre on 14th February 2020. An accompanying exhibition will take place at Willy-Brandt-Hause, Berlin from 14 November 2019 to 2 February 2020.
"To present people exactly how they are, or want to be, is a waste of time. Just showing positive, expected images of beauty and airbrushing away the conditions that make us human seems like deception to me." Nadav Kander
About the artist British artist born in 1961, Nadav Kander was raised in South Africa and lives and works in London. His work is held in collections including the National Portrait Gallery, London; the Museum of Contemporary Photography, Chicago; and the Statoil Collection, Norway. His exhibitions include those at the Museum of Photographic Arts, San Diego; the Museum of Applied Arts, Cologne; and Somerset House, London.
@nadavkander | www.nadavkander.com | @steidlverlag
GUAVA&GOLD- COCO & CHERIMOYA BATH & SHOWER GEL £20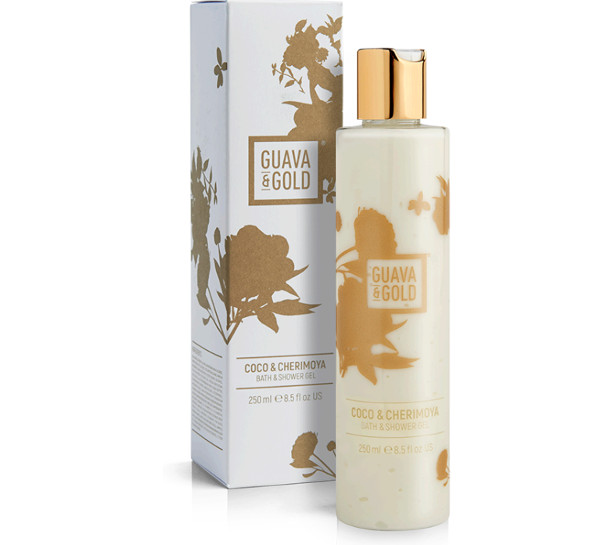 Cleanse, soothe and refresh your skin with the soft rich lather of our bath and shower gel, beautifully enhanced by warm notes of tropical coconut and cherimoya delicately intermingling with bergamot, pink magnolia, vanilla orchid and tonka bean.
www.guavaandgold.com/product/coco-cherimoya-bath-shower-gel/
Skully and friends is a new T-shirt label designed in Zagreb, Croatia (made in California, US).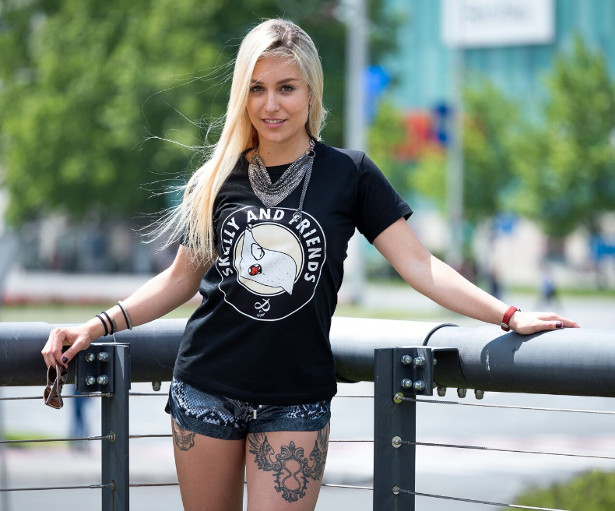 It was founded by Hrvoje Šušak after he noticed his son's drawings of funny looking characters. He appreciated their simple, comedically creepy expression.
Skully and friends' main premise is to invite us to awaken and embrace our inner misfit while celebrating timelessness and magnificence of friendship ("only a true friend will tell you if your breath stinks,") diversity ("weirdo power," "disorganized friend"), emotions ("angry potato"), via kids' unassuming, playful, cooky designs to help express it.
The brand also offers a feature where you can submit your own kids' drawings to be made into Skully and friends T-shirt as a way to even further personalize and increase the impact of the brand's message.
You can check out Skully and friends designs and more about their story (including, who heck is Skully?) at www.skullyandfriends.com Shipping is free worldwide.
UNICEF AND PADDINGTON TO CELEBRATE THE FESTIVE SEASON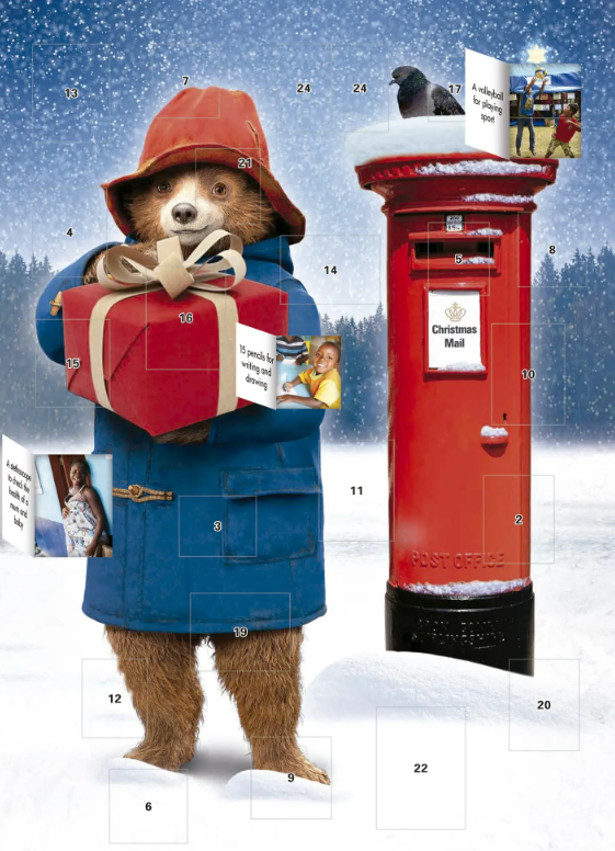 TWITTER | FACEBOOK | INSTAGRAM
London, 29 October 2019 – Paddington™ is the Champion for Children's rights at Unicef since 2017. Thanks to this partnership, Unicef has teamed up once again with Paddington to celebrate the festive season with an exciting range of products including a brand-new set of advent calendars. Each Paddington product teaches children how families live around the world and raises vital funds to help Unicef ensure every child is happy, healthy and safe.
Paddington, the friendly bear from Peru, left his home with an old hat, battered suitcase and a love of marmalade. He arrived in London with a label asking whoever finds him to 'Please look after this bear. Thank you.' Like millions of children and families all over the world, Paddington had to flee his home to build a new life and his story exemplifies kindness, tolerance and perseverance in the face of adversity.
Unicef has partnered with Paddington to bring three bespoke products to raise vital funds and show that every child around the world has the right to happiness, health and safety. The three Unicef Paddington products include:
Paddington's Advent Calendars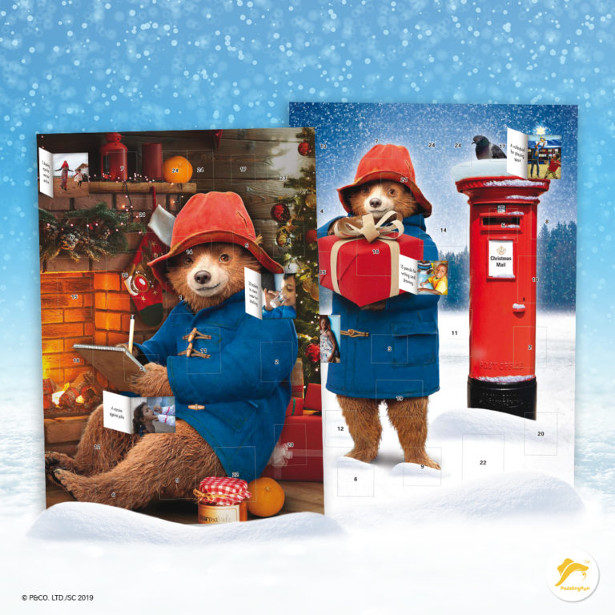 Paddington's Advert Calendars make the countdown to Christmas extra special. By buying this advent calendar, you will be providing 24 life-changing gifts for children. Instead of chocolate, each window hides pictures of real supplies that Unicef delivers to children around the world such as warm blankets, school supplies and vaccines.
Paddington's Parcels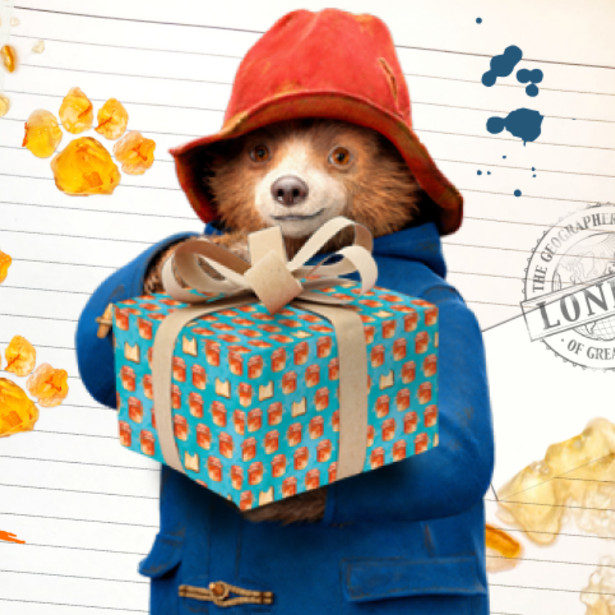 Paddington has teamed up with Unicef this Christmas to send parcels full of presents to children in danger. The gift giver chooses a selection of supplies from the Unicef UK website such as warm hats and scarves, vaccines, schoolbooks, pencils etc. and puts them in a bespoke virtual box. The gift giver then buys the box, donating the cost of the supplies to Unicef's work to keep children around the world happy, healthy and safe. To say thank you, Unicef will send each gift giver a special message from Paddington!
Paddington's Postcards
Paddington has been learning all about the lives of amazing children around the world. He cannot wait to tell children in the UK about what he has learned. Sign up for a monthly gift of £8 and as a thank you, Unicef will send your child a personalised postcard (and more!) from Paddington every month. With each pack, they will explore a different country with Paddington and learn about the life of a child who lives there. Perfect for children aged 4–10.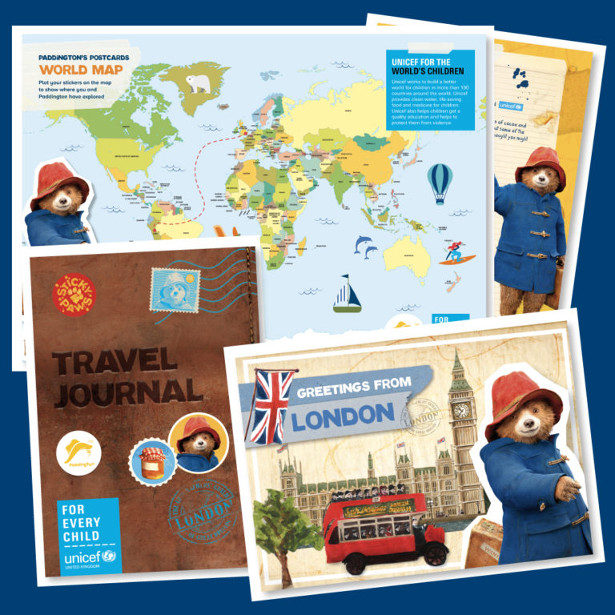 Senior Brand Partnerships Manager at Unicef UK, Joanne Murray said, "Paddington's story of kindness, tolerance and perseverance makes him the perfect champion for children this festive season. Each of our Paddington™ products are made for those who would like to spread the true meaning of Christmas with Paddington and make a real difference to children's lives all over the world."
Vice President of Strategic Marketing at Copyrights Group, Talia Lipiec said, "We are thrilled to be partnering once again with Unicef UK for the next holiday season. We hope to contribute as much as we can so these Paddington products can bring joy and happiness to children around the world."
For more information about Unicef UK's Paddington partnership, please visit: www.unicef.org.uk/corporate-partners/paddington/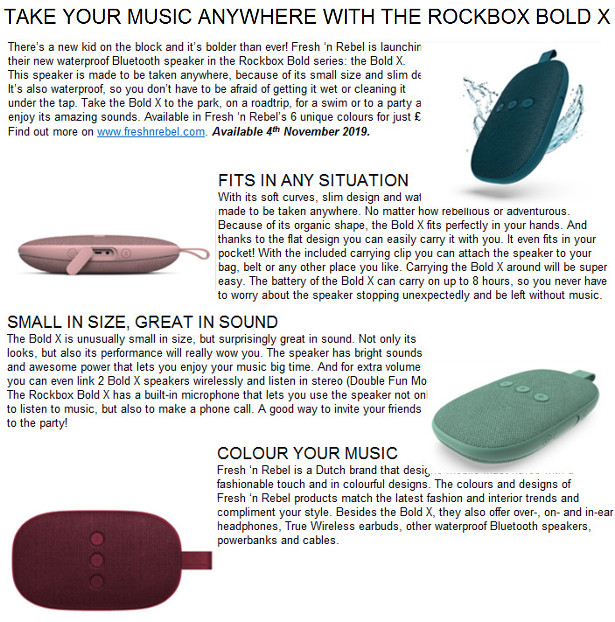 NUKI
Alternative Christmas
SAFETY >>> Nuki Smart Lock 2.0 turns your smartphone into a key and seamlessly fits over your existing lock and key in less than three minutes. Stay Safe this Christmas… also a great Gift…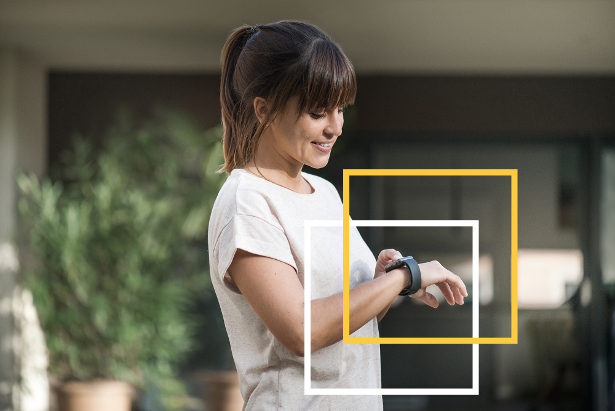 Whether you're looking for an alternative Christmas gift, making the holidays easier or just want to keep safe at Christmas, we've got it covered with the Nuki Smart Lock.
The Nuki Smart Lock 2.0 turns your smartphone into a key and seamlessly fits over your existing lock and key in less than three minutes. It can be used to assign digital access rights to friends and family and negates the need to hide a key under a flowerpot. It allows you to open the door remotely if you need to give someone access in your absence, great for the Christmas holidays!
Santa's not safe this year! In addition to assigning access rights, you can even see who's attempted to enter your property and get alerts about open doors with the newly updated push notifications function.
Prices here – www.shop.nuki.io/en/ or via Amazon here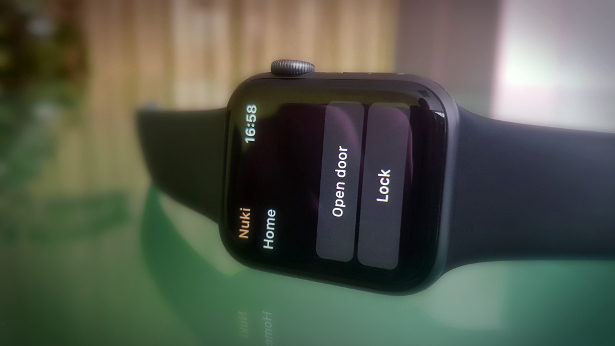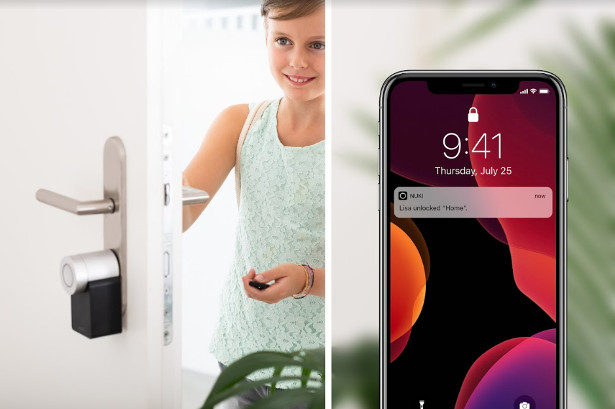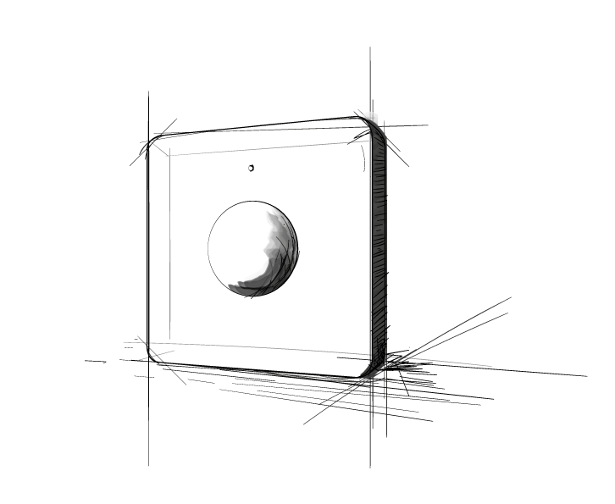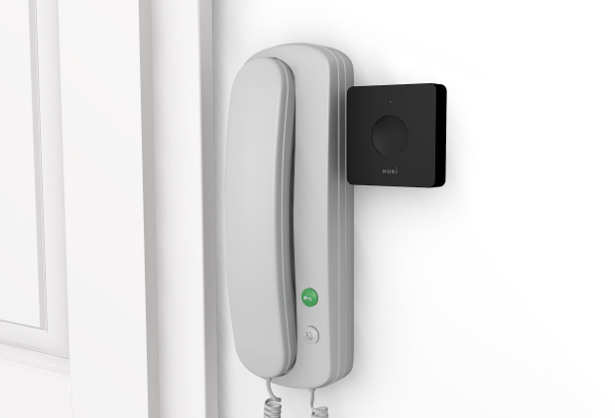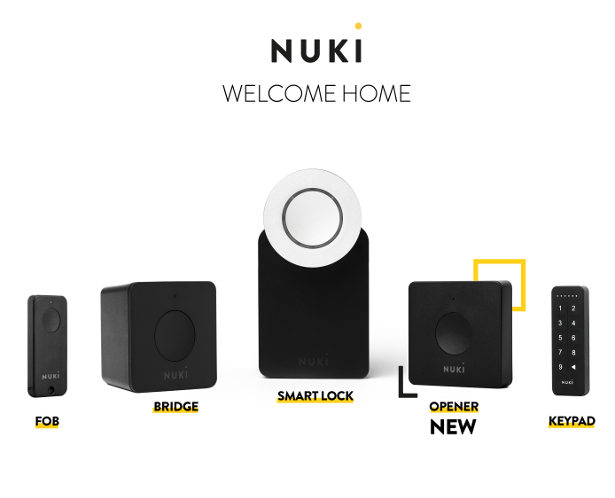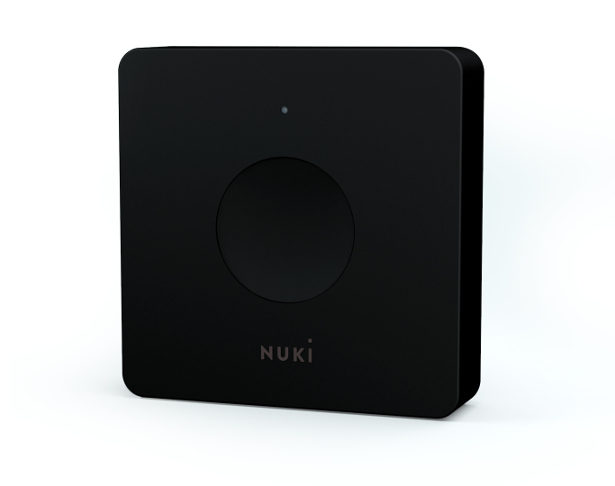 The Restaurant Guide 2020:
2,000 restaurants – inspected by the AA for culinary excellence
AA Publishing
£16.99 RRP | 15th October 2019
New look 27th edition of The Restaurant Guide reveals the UK's 2,000 best restaurants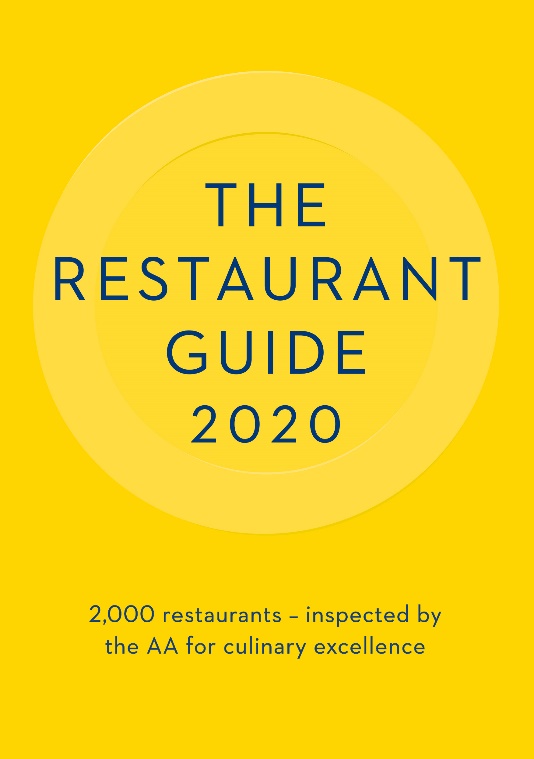 Over 140 new additions for 2020, including restaurants in a former spy training facility, UK's "passport village", Tate Britain, and with "England's best view"
Discover AA Hospitality Award winners, and hear from some of the UK's top chefs
The Restaurant Guide 2020: 2,000 restaurants – inspected by the AA for culinary excellence (AA Publishing) is the food lover's guide to the best cuisine in Britain. The practical guide to Britain and Ireland's top dining destinations contains over 2,000 restaurants currently awarded Rosettes for culinary excellence by the AA's professional inspectors.
From fine dining perfect for a special occasion to beloved local eateries, the 27th edition of the AA Restaurant Guide includes many old favourites, plus over 140 new and interesting restaurants which have made it into the Guide for the first time this year.
The Restaurant Guide 2020 offers an in-depth guide to the UK's restaurant scene by county, with a detailed description of each destination, from opening details and capacity, to whether the restaurant is child friendly, alongside information on the latest chef changes and sample menu prices. The Guide also offers clear AA mapping to assist those looking to travel to the listed restaurants, as well as images of many of the dining destinations.
In addition to restaurant listings, The Restaurant Guide 2020 includes interviews with top chefs including Tom Brown and Steven Edwards, as well as details of the winners of the AA Hospitality Awards, including Restaurants of the Year, AA Wine Awards and Chefs' Chef of the Year.
New entries for 2020 include: a restaurant in a former WWII spy training facility (Arisaig House, Arisaig), a restaurant in the village which appears in the UK passport (The Brasserie, Bibury), Tate Britain's eatery (The Rex Whistler, London), a dining room exhibiting Chatsworth's Devonshire Collection (Cavendish Hotel, Baslow), and a dining spot in the town with "England's best view" (Mizu, Borrowdale).
The Restaurant Guide 2020 will be available for £16.99 online and in bookstores from Tuesday 15th October 2019.
PRETTYPEGS LAUNCHES NEW COLLECTION:
THE LOOP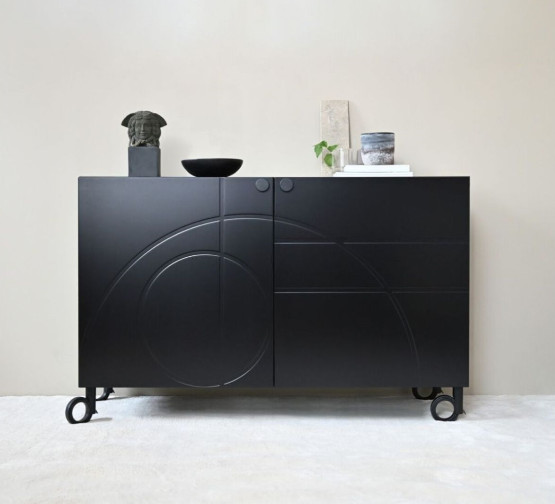 Prettypegs, the Swedish IKEA add-on company now takes
personalization of IKEA's Bestå units one step further, with three new models of legs, front cover patterns and color range, called The Loop!
THREE NEW FRONT COVER PATTERNS
Launching this November, Prettypegs is pleased to introduce a new lightweight and stylish front cover collection – The Loop. These embossed prints is a tribute to the German Bauhaus school turning 100 this year. There will be three different patterns that can be used together or separately.
PAINCAKES: Gifts for Athletes
Cold-therapy is the gold-standard in relief for pain, soreness, and inflammation. Backed by Olympic Champion Mia Hamm, PAINCAKES delivers a light-weight, low-profile "Ice Pack 2.0". Simply CHILL, STICK, GO. PAINCAKES is restickable up to 100x on clean, dry skin.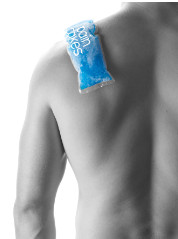 Product Details
Made in the USA: Seattle, WA – Patented and Patent Pending
Up to 10 minutes of therapeutic relief
Provides strap and hands-free easy to use cold pack to relieve pain, soreness and inflammation
Reusable, low-profile device that can be used up to 100X on clean, dry skin
Latex and Silicone Free
TSA Friendly, FSA and HSA Approved
Colors: Blue/Purple
Available in a Wrap ($14.99), Mini ($9.99 for 2) and Large ($14.99)
Introduce Mindful Living Into The Home For 2020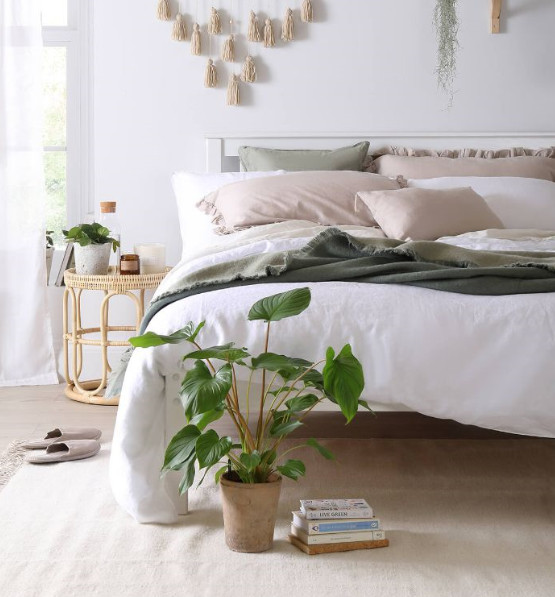 Everything is fast, easy and digital, yet natural instinct pushes us to disconnect and slow down to regain our sense and quality of life.
As a fresh start to the new year, Rebecca Snowden, Interior Style Advisor at Furniture Choice, shares 3 style tips for designing a home that's focused on mindful living.
1. Start with a clean and calm neutral palette
Denver White Wooden Double Bed
Denver White Wooden Double Bed – £219.99 – www.furniturechoice.co.uk
Begin the year refreshed and rejuvenated with the help of a home environment that focuses on living well.
Start by introducing a quality of softness into the home, coupled with interior design that's comforting and inviting. "Let the intention of creating a clean and soothing ambience guide your design decisions," advises Rebecca. "Ultimately, the goal is to create a personal haven you'll love going home to relax in."
Make it a priority to get plenty of good quality sleep. In the bedroom, an oatmeal fabric bed presents the perfect starting point in a space meant for restful slumber. Introduce neutrals in varying tones for interest and depth. Safe, perennial hues to try include white, soft grey and the recently popular greige.
Select comfortable bedding with minimal prints to focus on creating an uncluttered, restful environment. Where possible, go with furniture that feature curves and organic lines instead of sharp, straight edges.
2. Nature is nurturing
Harlow Dove Grey 2 Seater Sofa
Harlow Dove Grey 2 Seater Sofa – £399.99 – www.furniturechoice.co.uk
Nothing relaxes the mind more than being surrounded by nature; particularly, plants. Start the year on a green note by maximising on the benefits of having indoor plants. Choose a mix of large and small greenery, and varieties that help clean the air. Leafy, trailing plants also inject a little wildness to create a tropical inspired ambience.
Besides making the air fresher, their lush green colour is soothing on the eyes after a long day of working with screens.
To continue the natural theme, pick furnishings made with materials like wood, rattan, or clay. "The warmth and rawness of their surfaces contribute to a design that has a soothing, back to nature vibe," says Rebecca.
3. Dedicate a corner for conscious relaxation
Milton Dining Table White
Milton Dining Table White – £149.99, Pendle Dining Chair White – £59.99 – www.furniturechoice.co.uk
As a reminder to make wellbeing a priority for the year ahead, allocate a corner that's dedicated to relaxation. "A little nook will do; you'll only need enough space to practise your preferred stretches," says Rebecca. For meditation and stretching exercises, fit it out with a yoga mat or thick rug. "And if you have a work desk at home, it's a good idea to carve out a zen zone within the same room for quick stretch breaks."
Maintaining the same neutral palette, style the space in light hues, and include plenty of plants. Another factor to consider is the accessibility of natural daylight, as it can help reset a confused circadian rhythm. A wellness inspired space that embraces disconnecting and being present will likely become a favourite spot in the home.
DECATHLON LAUNCHES BODY POSITIVE GYM LEGGINGS COLLECTION
The new Domyos Leggings for Everybody collection features sizes XS-XXL and different waist height options
The leggings can be viewed on seven models with different body shapes
Decathlon have teamed up with seven diverse influencers to launch the new collection
THE WORLD'S leading sports retailer, Decathlon, is launching a new collection of fitness leggings designed for a range of body shapes, to empower more women to exercise and take up sport.
The new Leggings for Everybody collection has been designed in a range of waist heights and is available in sizes from XS to XXL, in order to make them accessible to women of different shapes and sizes, and in particular those who are not currently catered for by mainstream sports-fashion brands.
Practical design features include built in core support and quality fabric, to prevent the leggings appearing transparent during squats.
Before purchase, shoppers will be able to view the leggings on seven models, all with different body shapes and sizes.
The new range of leggings by Decathlon-owned activewear brand, Domyos, aims to support all women during their fitness journeys, and help improve body confidence.
In keeping with Decathlon's pledge to make sport accessible for all, the leggings range from an affordable £10.99 for the low-intensity style, to £17.99 for the more technical designs.
The collection is now available instore and online.
The new collection came about after Decathlon noticed customers wanted gym leggings designed for a range of body shapes, sizes and sports abilities.
To launch the new Leggings for Everybody collection, Decathlon is partnering with seven fitness influencers: Kat Henry (@kat_v_henry), Nazia Khatun (@fitnessbornuk1), Gemma Cheung (@gemma_cheung), Emma Obayuvana (@emmaoba_), Zoiey Smale (@zoieysmale), Sabrina Nicoli @sabrinanicoli and Faye Edwards (@fayes_fitness) who are all different shapes and sizes. The influencers will test the new collection, providing honest reviews assessing how well the new designs work for them and their body type on their social media channels.
Anca Amariei, Cardio Sport Manager at Decathlon UK comments: "It can be daunting to exercise in gyms or exercise classes with other people when you don't feel confident about yourself, and we know that how you feel in workout clothing plays an important part of this. We felt that most legging designs currently on the market cater to a small proportion of women, who fit a certain idea of the female shape. We wanted to create a collection that would cater to real women of all shapes and sizes, so that more women can feel confident when practicing sport or exercising.
"We deliberately ensured that not only would the leggings fit a range of different shapes and sizes – but that the models they will be displayed on are reflective of a diverse range of body types, to promote inclusivity and positivity. It is our hope that this collection will empower more women to take up exercise."
Decathlon has 45 stores in the UK and sells a variety of sports equipment, clothing and accessories perfect for those want to get active or maximise their performance.
For more information, visit www.decathlon.co.uk

Seven Seals Single Malt Whisky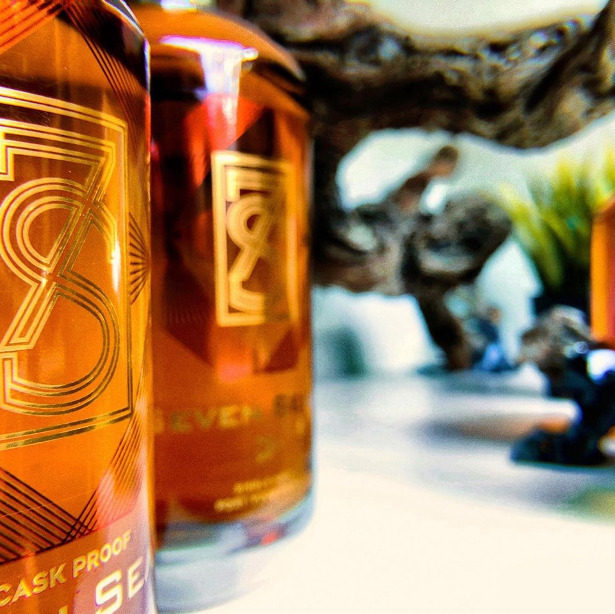 FACEBOOK | INSTAGRAM | TWITTER
'Time doesn't matter, Taste matters'- prepare for a whisky experience that challenges your preconceptions.
Pushing the boundaries in the innovation of whisky making, the team at Seven Seals whisky in Stans, Switzerland, have taken the craft of whisky finishing to the next level, and developed a new technique to accelerate maturation.
Led by chemical engineer and entrepreneur Dr Dolf Stockhausen, the team at Seven Seals analysed the chemical interactions that take place during the maturation process. Following extensive experimentation they then developed a new process, which reduces the time required for maturation. Patents for their new technique are currently pending with the Swiss Federal Patent Office, and thus the full details must remain confidential.
The new formula allows Seven Seals to produce Single Malts in record time, and in an environmentally friendly and efficient manner, without sacrificing quality, aroma or character, an approach summed up in their strap line 'Time doesn't matter, Taste matters'.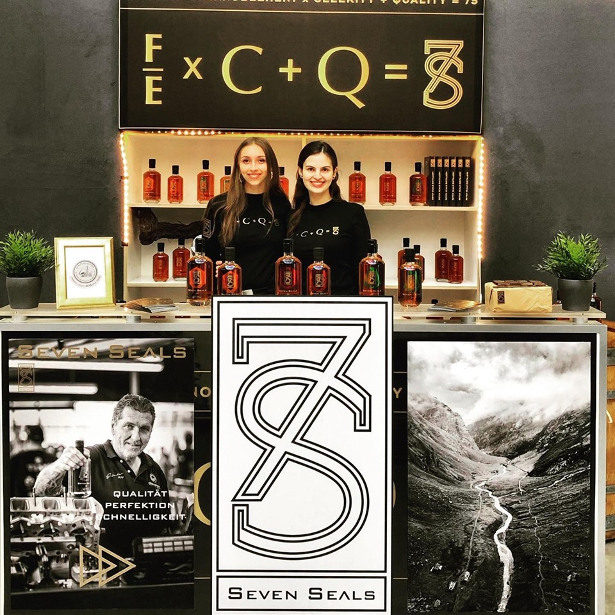 For their inaugural releases Seven Seals have finished spirit produced by other Swiss whisky distillers. The Seven Seals collection of Swiss Single Malts features the Port Wood Finish, a dynamic whisky with hints of honey, dried fruit and gingerbread, the Peated Port Wood Finish, which delivers peat with spice, and the Sherry Finish, a sweet whisky with all the flavours of a Christmas market. All are bottled at natural colour, at 46%, and are also offered at Cask Proof.
Whisky distilling is a craft that has evolved over time. With increased production and reduced availability of the best casks, innovation is required to continue to improve quality. The team at Seven Seals believe they have found that elusive formula for the future of whisky. They have already been recognized for their efforts, winning the Innovation Award in the Swiss Whisky Awards.
Looking to the future Seven Seals are planning to build their own distillery at Luzern, Switzerland, and are aiming to start distillation in 2020.
Amongst others Seven Seals Whisky is available from Master of Malt, Shop4Whisky and The Whisky Exchange.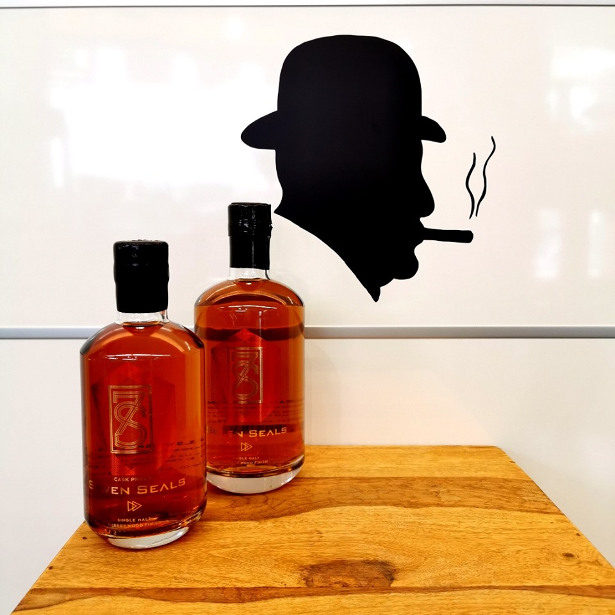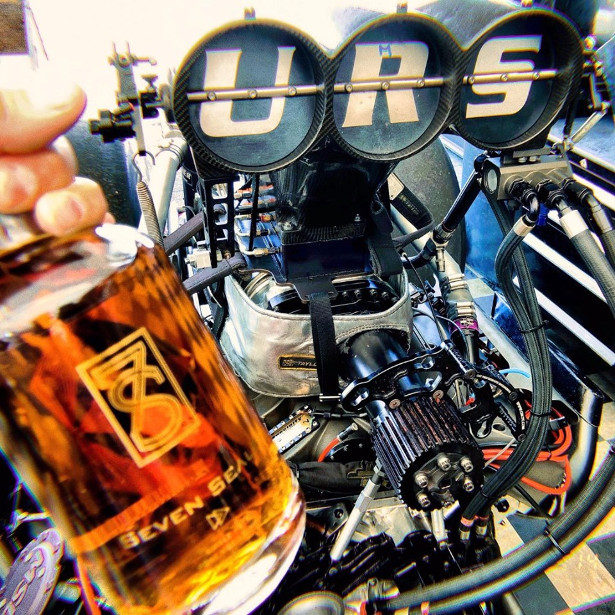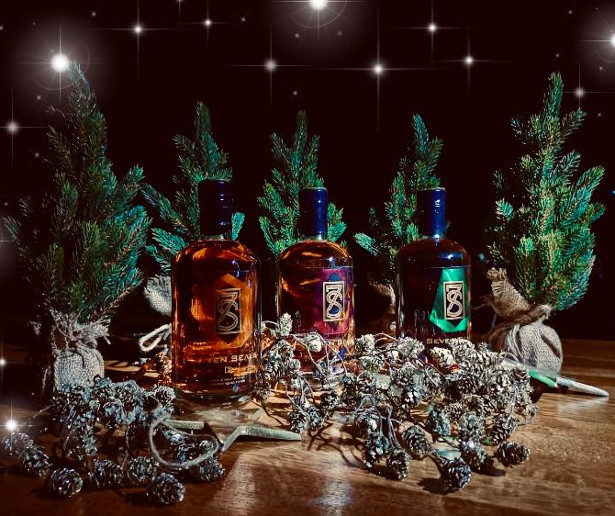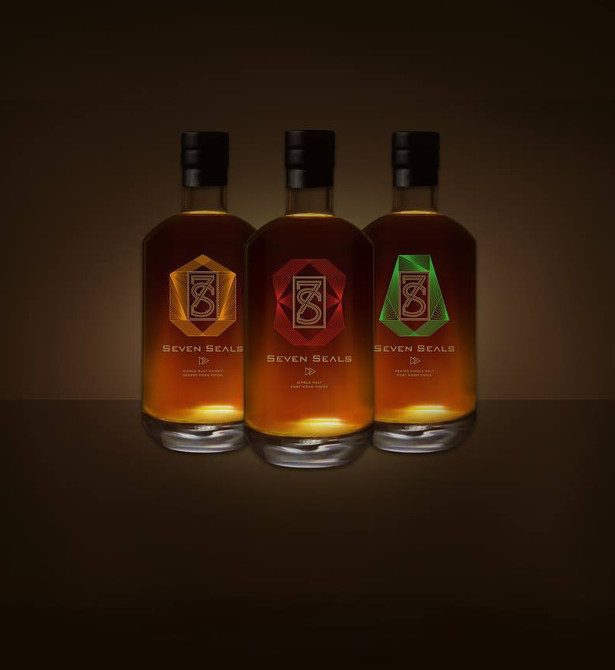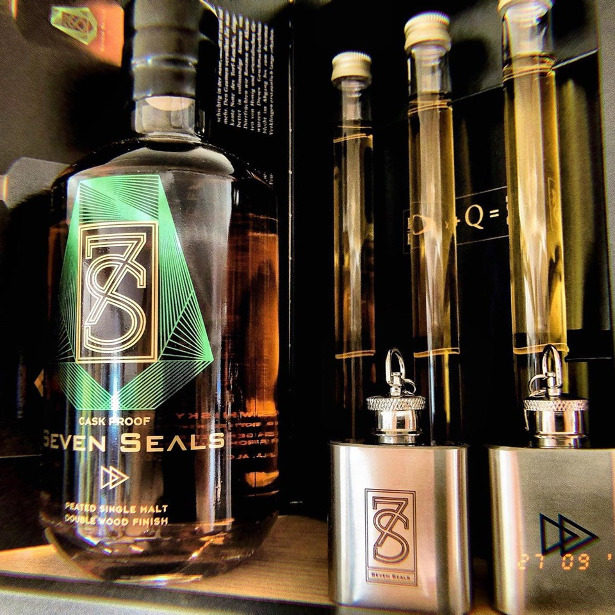 Angels' Nectar Islay Edition
Single Malt Scotch Whisky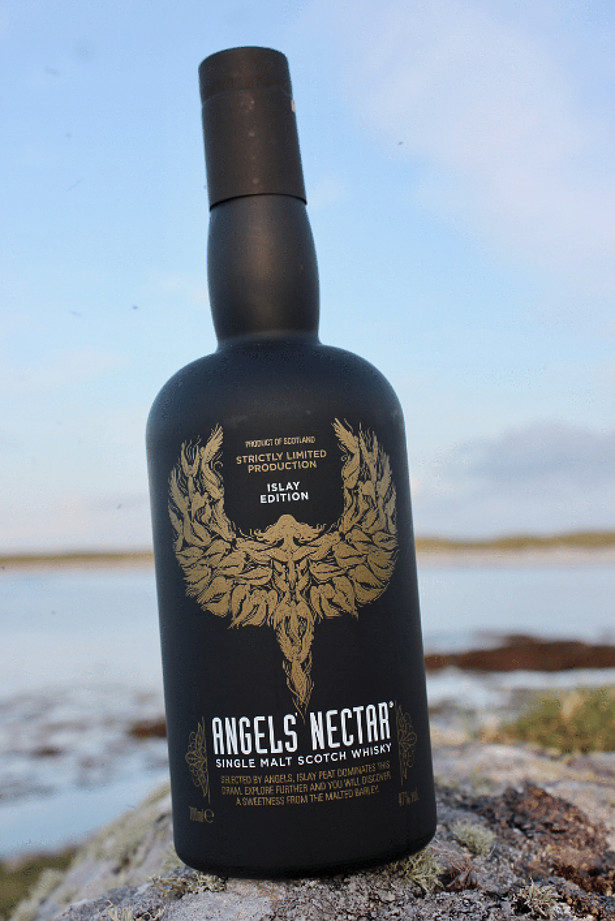 Bottled at 47% and at natural colour, a gentle island peat smoke dominates this dram. Explore further and a sweetness from the malted barley is revealed. The Islay Edition has been matured for five years in former bourbon casks, and is non-chill filtered. Our Islay Edition is a successor to the Rich Peat Edition, but bottled as a Single Malt, at a higher strength, and in a newimproved bottle.
Limited edition of 2593 bottles
Angels' Nectar Islay Edition
Grantown-on-Spey based Highfern Ltd have launched their new Angels' Nectar Single Malt Scotch Whisky – Islay Edition, as a successor to their successful Rich Peat Edition blended malt.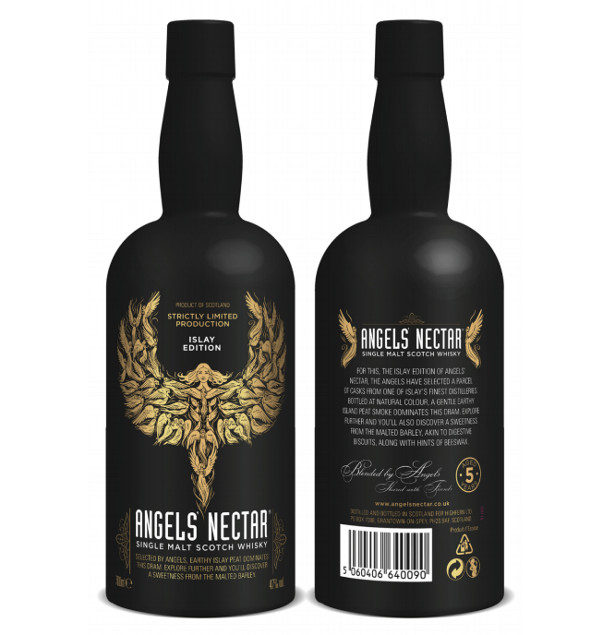 Bottled at 47% and at natural colour the Angels' Nectar Single Malt Scotch Whisky – Islay Edition is dominated by a gentle island peat smoke, which on the taste is a touch more medicinal than their Rich Peat Edition. Exploring further reveals a biscuity sweetness and a hint of beeswax. This whisky has been matured for five years in former bourbon barrels.
Explaining further, Robert Ransom, founder of Angels' Nectar said, 'Our intention with Angels' Nectar is to release a series of small batch releases which showcase different styles of Scotch Whisky, something which takes time. Having more or less sold out of the Rich Peat Edition, as its successor we have selected a parcel of Islay single malt casks to bottle as our new peat smoke expression. Celebrating inconsistency we have bottled the Islay Edition as a single malt, at a higher strength, and in a new improved bottle'.
Inspired by the Angels' share, the traditional name given to the whisky lost to evaporation during maturation, Angels' Nectar was launched in 2014. Previous releases included the Original (initially known as First Edition) at 40%, a Blended Malt of Speyside and Highland malts, and the Rich Peat Edition at 46%, a blended malt of Highland malts. Whilst there have been Angels' Nectar single cask releases in Germany and the Netherlands, this is the first Angels' Nectar single malt release in the UK. Following the lead of the Angels, all Angels' Nectar releases are bottled at natural colour and are non chill filtered. The label whiskiesign, which features a striking Angel image, which was a previous winner of the Scottish Design Award for Illustration, presents a much loved story from whisky folklore in a contemporary style.
Stockists of the new Angels' Nectar Islay Edition, which has a RRP of £49.00, include Drambusters, Nickolls and Perks, and The Whisky Exchange. Export orders are also already en-route to France, Germany and The Netherlands.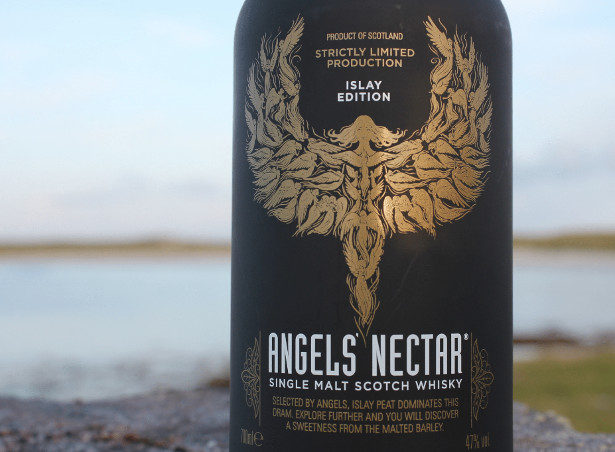 ONE STEP FROM GLORY:
RELIVE THE LEGENDARY MOMENTS FROM THIS YEAR'S RUGBY WORLD CUP WITH
THE OFFICIAL REVIEW 2019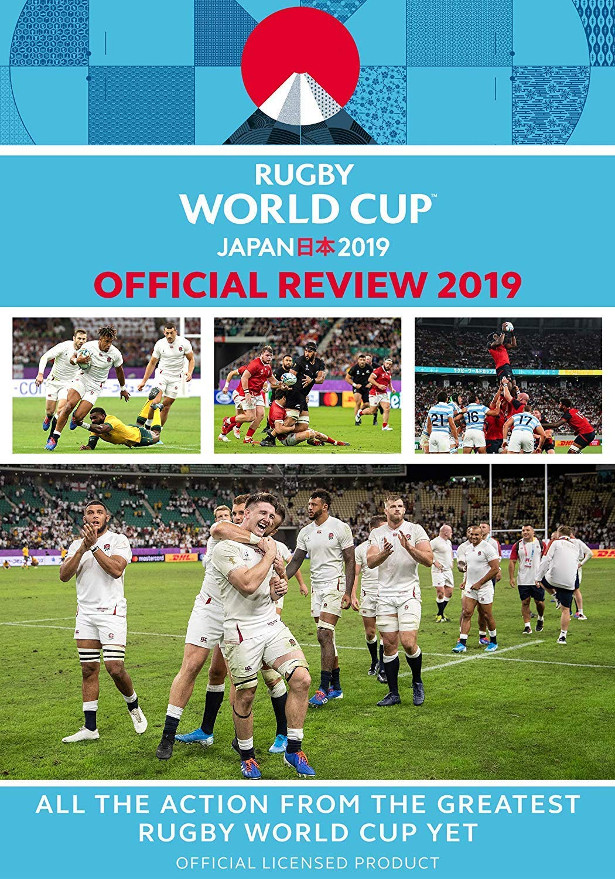 Following England's stunning win over New Zealand in the semi-final and a nail-biting England versus South Africa final ahead, the 2019 Rugby World Cup is one for the history books. Be sure to relive this World Cup's most pivotal moments with the 2-hour RUGBY WORLD CUP JAPAN 2019 – THE OFFICIAL REVIEW, available now.
From the heartbreak to the heroics, THE OFFICIAL REVIEW revisits all the action from the greatest Rugby World Cup yet as the world's twenty best teams battled for the world championship.
Take home victory for yourself or the rugby-fanatic in your life with RUGBY WORLD CUP JAPAN 2019 – THE OFFICIAL REVIEW, on DVD and Digital Download from 25 November.
Order THE OFFICIAL REVIEW: amzn.to/2oqLRCn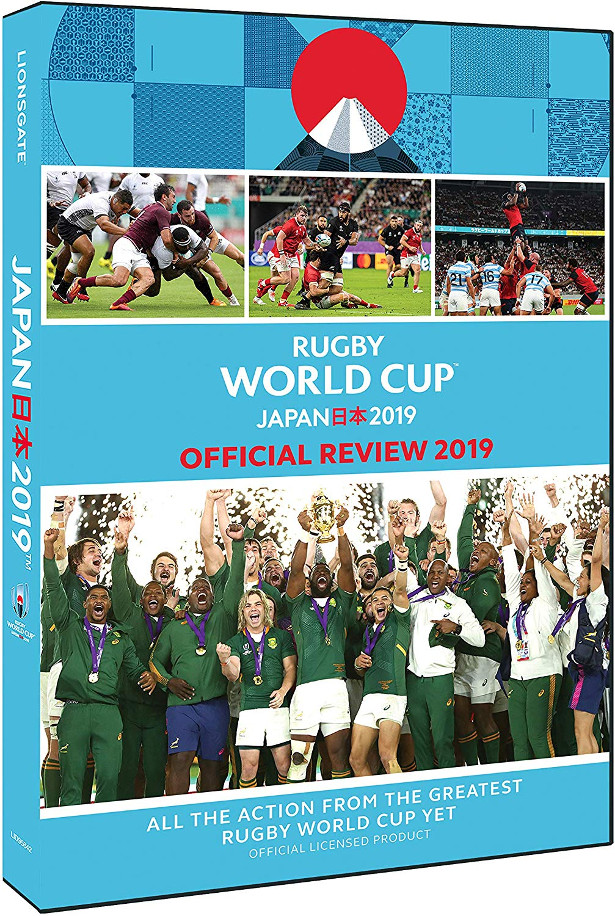 OLD FAVOURITES IN NEW FORMATS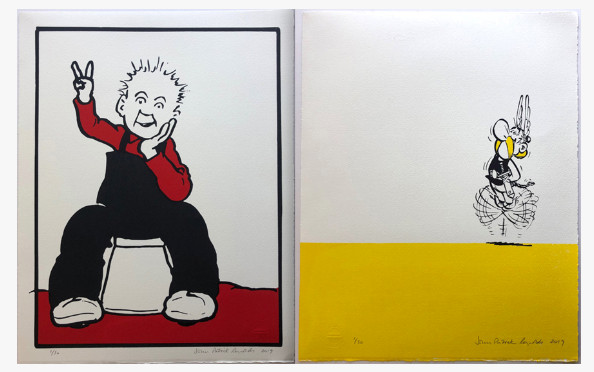 These two screenprints are now available in my medium format.
They show the Scottish favourite, Oor Wullie, giving a peace sign (or is it a victory sign?) while sitting on his famous pail.
And Asterix is shown skipping in glee, on top of a vivid bar of yellow ink.
They were previously sold in my standard format, 19cms x 26cms, but are now available immediately in my medium format, 48cms x 38cms. For a limited period.
About Comic Art
I am the first screenprinter to get permission from Britain's top comic publisher, DC Thomson, to use images from its archive of British comic characters from The Beano's Dennis the Menace, The Bash Street Kids and Minnie the Minx to The Dandy's Desperate Dan and the Sunday Post's Oor Wullie and The Broons.
I am also the only screenprinter in the UK to work with French publisher Editions Albert Réné to make screenprints of its characters Asterix, Obelix, Getafix and Ideefix, not forgetting the dog Dogmatix.
I have added US icons Popeye and Olive Oyl to my stable of characters.
My screenprints are handmade by me and my team in west London, on cotton mould-made paper.
John Reynolds
GIFTS TO STOP YOU IN YOUR TRACKS!

London Transport Museum shop is excited to launch its brand new and EXCLUSIVE range of District Moquette and Routemaster themed gifts.
Designed by Shropshire designer, Matt Fothergill, recipients will enjoy the high-quality craftsmanship, whilst sporting the iconic designs that will be sure to attract attention!
The Moquette Handbag, with leather upper and moquette body, is just the ticket! Available in either District Line or Routemaster Moquette – it's a handy bag that will be sure to go the distance! For those after more space, the soft leather Moquette Shoulder Bag delivers, above and beyond!
For your home and office needs, the weighted, tapered Moquette Doorstop packs a punch! With a soft dark leather base and topper, complete with looped leather handle, this doorstop will be sure to make a stylish addition to any interior.
Out and about, the black, bi-fold leather Moquette Oyster card wallet serves as the perfect accessory when hopping on and off public transport. Providing a safe place to store your oyster card with a clear interior pocket, your notes will also be kept crisp when placed in the designated spot.
Moquette Handbag £55 • Moquette Doorstop £28 • Moquette Oyster Card Holder £25 • Moquette Keyring £15 • Moquette Shoulder Bag £250
Available from ltmuseumshop.co.uk
HUAWEI launch FreeBuds 3 – open-fit active noise cancellation True Wireless Stereo earbuds
Powered by Kirin A1 chip, HUAWEI FreeBuds 3 usher in
Huawei's new intelligent sound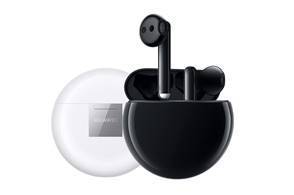 consumer.huawei.com/uk/accessories/freebuds3/
London, October 2019 – Huawei has today unveiled the new HUAWEI Freebuds 3 True Wireless Stereo Earbuds. With Huawei's self-developed Kirin A1 chip, Freebuds 3 represent a new powerful and intelligent sound, utilising an advanced method to ensure unparalleled sonics and includes several industry leading features such as intelligent noise cancellation, studio quality sound and battery built to last – providing a sleek and sophisticated listening experience.
An intelligent approach to noise cancellation
HUAWEI FreeBuds 3 Open-fit TWS earbuds aid call noise reduction and accurate real-time active noise cancellation. Based on the simulation of the ear canal, the output frequency and intensity of the noise reduction signal are adjusted for different ear canal shapes, allowing for a considerable noise reduction effect that is boosted by open-fit wearing. By double-tapping the left earbud to turn on/off ANC function, you can enjoy clear music in any environment, no matter how noisy.
Studio-Quality Sound with Booming Bass
Complex bass tubes carefully fitted in each earpiece enable louder, stronger and crisper audio, making It feel like you're listening experience is happening straight in the studio.
A battery built to last
The Freebuds 3 case is fitted with wireless charging capabilities and can be charged by wireless chargers as well as reverse wireless charging by smartphones boasting this feature. HUAWEI FreeBuds 3 are able to provide four hours of playback from a single charge, and a total of 20 hours when used alongside the charging case.
Engineering a new intelligent sound: the HUAWEI Kirin A1 chip
The Kirin A1 chip is the first chip developed by Huawei that has been carefully engineered for the hearable and wearable market. Kirin A1 can process complex tasks with efficiency, ensuring that FreeBuds 3 is unmatched for stability and ease of connectivity. This coupled with the new generation of Bluetooth signal selection algorithm, the chip can quickly identify frequency bands affected by signal such as Wi-Fi and switch to a free channel. This allows it to quickly adapt to environmental changes and boast its anti-interference features.
An all new aesthetic design, inspired by nature
The HUAWEI FreeBuds 3 are housed in a rounded charging case, which is designed to comfortably fit in your pocket and rest easily in the palm of your hand. With their ergonomic rounded curve and natural open-fit design, HUAWEI FreeBuds 3 earpieces guarantee comfortable and stable wearing, allowing listeners to keep them in the ear for hours at a time. Sleekly styled and beautifully finished, the HUAWEI FreeBuds 3 benefit from a minimal yet modern design, complemented by gloss black and gloss white finishes.
The exploration of new form factors that have aesthetic, ergonomic and acoustic benefit has delivered Dolphin Bionic Design for HUAWEI FreeBuds 3. Inspired by the natural curvature of a dolphin's vocal cavity, the design focuses and modulates the sound. This, combined with its ability to sit slightly deeper in the ear, provides a discernible improvement in sound quality for the listener.
HUAWEI FreeBuds 3* RRP is £169.99 available at select retailers and operators
Your Ultimate Winter Wellness Retreats for Christmas and New Year

Winter is coming. Our 50° to 59° latitude mean long dark nights and cold wet climates which seep into our bones, but it's not all doom and gloom, Health and Fitness Travel, the wellness holiday specialists has the panacea. From safari adventures in South Africa and spiritual healing on the tropical island of Bali, to candle-lit treatments in Puglia and tropical hiking in Costa Rica, discover where to head this winter for a wellness retreat during the Christmas and New Year period. Whether you're an adrenaline junkie, zen yogi, or spiritual gansta, ditch the ordinary, take time-out from the traditional and head wherever your wellness whims take you. With a host of exotic locations for you to visit, let's beat those winter blues and give yourself or your loved ones the gift of well-being with these healthy holidays.
A group of people in a parkDescription automatically generated
Let It Glow: Rejuvenation at COMO Shambhala Estate, Bali
Take a break from your frantic Christmas preparations and enter the jungle sheathed paradise in Bali. Don't start the new year frazzled, instead, welcome 2020 radiant with this rejuvenation programme that combines holistic spa therapies and sustaining nutrition to help you reclaim your natural glow. Sit back, relax and let COMO's signature treatments work its wonders. With specialised consultations, you won't be leaving empty handed—you'll return home with the right tools for a new and healthy beginning.
Health and Fitness Travel (0203 397 8891 healthandfitnesstravel.com) offers 7 nights at COMO Shambhala Estate from £3,920pp or £5,445 for single occupancy. Price includes full-board, a wellness programme and return private transfers.
Re-wild in 2020: Safari & Spa at Karkloof Safari Villas, South Africa
Swap tradition for something more memorable this year. Journey to South Africa for a one of a kind 'spafari' experience set in a beautiful 3,500-hectare nature reserve. When you're not out spotting diverse wildlife or afoot cascading waterfalls, spoil yourself with an unlimited selection of daily spa treatments including body scrubs, facials, herbal baths and massages. Here, there are no schedules to contend with, so you can enjoy every offering at your own pace, whether it be relaxing at the spa, going on private safari tours or celebrating with delectable healthy cuisine.
Health and Fitness Travel (0203 397 8891 healthandfitnesstravel.com) offers 7 nights at Karkloof Safari Villas from £4,335pp or £5,665 for single occupancy. Price is all-inclusive, a wellness programme and return private transfers.
Cleansing Christmas Detox: Detox at Palacio Estoril, Portugal
What better way to transition through the end of the decade than with a reinvigorating cleanse? Give your body and mind the gift of replenishment with a detox retreat set in the coastal town of Estoril. This programme combines bespoke nutrition to amend your dietary habits and specialist spa treatments to further enhance your body's natural cleansing process and reduce mental clutter. On top of your daily detox juice, enjoy holistic activities including sunrise yoga and fresh morning walks along the beautiful Estoril coast.
Health and Fitness Travel (0203 397 8891 healthandfitnesstravel.com) offers 7 nights at Palacio Estoril from £1,200pp or £1,575 for single occupancy. Price includes full-board, a wellness programme and return private transfers.
New Year, New You All-Inclusive Wellness Retreat at Phuket Cleanse, Thailand
If you're looking for an all-encompassing wellness getaway that includes everything from fitness, nutrition and mindfulness, this retreat has you covered. No experience is the same in this tropical infused programme, tailored for everyone's goals and perfect for a flexible transition to an effective lifestyle change. Following an active cleanse and food-as-medicine philosophy, the retreat champions the power of movement to help you lead a healthier life. Guests can choose to be as active as they wish with a multitude of fitness classes or as relaxed with massage treatments, meditation and mindfulness workshops.
Health and Fitness Travel (0203 397 8891 healthandfitnesstravel.com) offers 7 nights at Phuket Cleanse from £1,625pp or £2,165 for single occupancy. Price includes full-board, a wellness programme and return private transfers.
Winter Weight Loss Wonderland: Weight Management at Santé Wellness Retreat, South Africa
With all the Christmas treats up for grabs, it's harder to keep your diet on track. Beat the Santa belly this festive season with a weight management retreat at this luxury wellness hideaway in South Africa where game drives and detoxing are not mutually exclusive. The programme is designed to improve your metabolism using specialist detox treatments and bespoke nutrition. It also aims to correct eating habits by working through your emotional triggers on lifestyle and nutrition workshops, giving you the right tools to continue your weight-loss journey long after your stay.
Health and Fitness Travel (0203 397 8891 healthandfitnesstravel.com) offers 7 nights at Phuket Cleanse from £3,280pp or £3,905 for single occupancy. Price includes full-board, a wellness programme and return private transfers.
Festive Fitness: Sense of Functional Fitness at Zighy Bay, Oman
A million miles away from the classic white (or let's be honest with ourselves, grey) Christmas in the UK, Oman offers warmer weather, private sandy beaches and spectacular mountain views. With customised training, the functional fitness programme focuses and delivers on personal goals whether it be toning, fitness, strength or flexibility. Enjoy an array of exhilarating experiences as you swap the daytime TV for trekking and tandem paragliding, then bring the New Year in in style with a chartered yacht or sunset cruise for the winter holiday of your dreams.
Health and Fitness Travel (0203 397 8891 healthandfitnesstravel.com) offers 7 nights at Zighy Bay from £4,350pp or £7,370 for single occupancy. Price includes breakfast, a wellness programme and return private transfers.
Holistic Healing Getaway: Happiness Like Nowhere Else at Borgo Egnazia, Italy
Set in a rural castle in beautiful Puglia, Italy, this decadent retreat finds itself quietly removed from the frantic buzz of city life. Experience wellness in the lap of luxury with private fitness sessions, lavish spa treatments and a healthy gastronomy for the senses. Following a holistic approach, indulge in an extensive list of natural body care therapies to soothe you into deep relaxation. Candle-lit walkways spread throughout the grounds, multiple restaurants suit any taste buds and an array of health and wellness facilities accommodate a wealth of complimentary activities.
Health and Fitness Travel (0203 397 8891 healthandfitnesstravel.com) offers 6 nights at Borgo Egnazia from £2,415pp or £3,475 for single occupancy. Price includes full-board, a wellness programme and return private transfers.
Happy New You: Amatara Wellness Resort De-stress Spa & Wellness, Thailand
A luxury hotel turned dedicated wellness resort, Amatara has become a benchmark for luxury wellness in Phuket over the years. Set atop a cliff overlooking Cape Panwa, almost every corner of the retreat is bound to jaw-dropping ocean views and extraordinary sunsets. De-stress in the most idyllic surroundings while sampling a range of relaxing spa therapies, including the world's first Thai Hammam. Backed by 'wellness cuisine' and a variety of functional fitness activities, it's the ideal healthy break that checks all your boxes.
Health and Fitness Travel (0203 397 8891 healthandfitnesstravel.com) offers 7 nights at Amatara from £2,320pp or £2,810 for single occupancy. Price includes full-board, a wellness programme and return private transfers.
Yuletide Yoga: Atmantan Yoga, India
Give yourself the gift of winter wellness this festive season during a holiday of yuletide yoga in India. With private yoga sessions tailored to suit your goals and skills, this specialist yoga retreat is suitable for both beginners and experienced yogis alike. Including instruction in asana (physical posture), pranayama (breathing) and meditation, start your New Year feeling physically renewed and mentally inspired. As well as daily yoga practice, allow your body to be nurtured with personalised Ayurvedic spa therapies and nutritious, organic cuisine from the on-site farm.
Health and Fitness Travel (0203 397 8891 healthandfitnesstravel.com) offers 7 nights at Atmantan from £2,815pp or £3,780 for single occupancy. Price includes accommodation, full board, a Yoga programme and transfers.
Holistic Holiday Season: Revive & Renew at The Retreat, Costa Rica
Reconnect in Costa Rica this winter on a holistic holiday, set upon a quartz mountain with breath-taking views of the Pacific Ocean. Reduce stress with The Retreat's organic farm-to-spa therapies and regain the balance of a healthier lifestyle with nutritionally dense, clean cuisine. Begin Christmas Day with a reviving yoga session and forest hike, before swapping the traditional turkey for a superfood smoothie and fresh, farm-to-table ingredients. Enjoy a healthier, more relaxing winter holiday, where spiritual connectedness, healthy living and self-care are the ultimate focus.
Health and Fitness Travel (0203 397 8891 healthandfitnesstravel.com) offers 6 nights at The Retreat from £1,270pp or £1,840 for single occupancy. Price includes accommodation, full board, a wellness programme and transfers.
For advice, guidance and booking visit www.healthandfitnesstravel.com or call 0203 397 8891
Discover the Hidden Cinema at St Mawes Hotel, Cornwall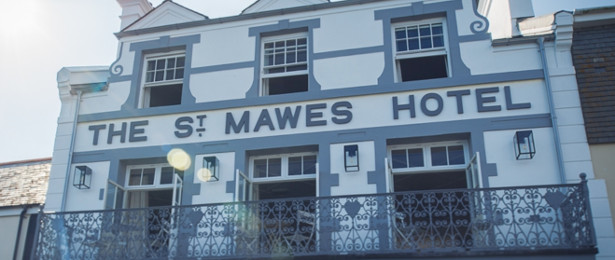 St Mawes Hotel's luxury Hidden Cinema is the perfect downtime activity when visiting the idyllic Cornish destination. Snuggle down into the leather armchairs and immerse yourself in a night of civilised cinematic drama with a glass of wine, popcorn and a fluffy blanket whilst watching your favourite film. The boutique hotel, located in the charming and picturesque village of St Mawes, is the perfect retreat for families and couples.
The private cinema offers a variety of films and shows including sporting events and live-streamed performances from the Bridge Theatre in London, The National Theatre Live and the Royal Opera House on the 160-inch screen.
Refreshments at the cinema include ice cream, popcorn and a fully licensed bar. The cinema is open on Wednesdays and weekend offering dinner and movie deals, a favourite is Wednesday Move Night which includes a pizza and a film for £15 per person. Open to hotel guests and visitors, the Hidden Cinema is available for private hire for events and family celebrations.
During the day enjoy coastal walks, fishing trips and a visit to neighbouring Falmouth before retreating to the comfort of your Village Room.
Rates at St Mawes Hotel start from £150 based on two people sharing on a B&B basis. For bookings please call 01326 270 270 or visit stmaweshotel.com. Accessible via Truro Train Station, Cornwall Newquay Airport as well as by road.
Nespresso Waste, No More.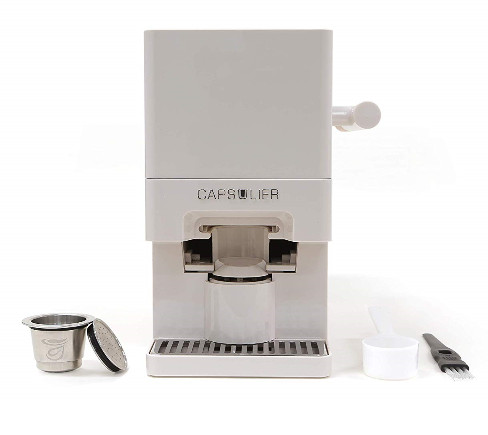 Capsulier – The revolutionary new gadget which allows you to make your own reusable and sustainable Nespresso pods. The Capsulier allows you to make better coffee, simply add your favourite coffee or make your own blend. The best part is there is no waste, no expensive multipack Nespresso pods, saving you money and the most importantly the environment in the process. Capsulier is the World's first single-push, reusable, mess-free capsule maker. It allows you to craft a coffee capsule that's easy on the environment and your pocket. Simply load roasted and ground beans into the Capsulier, close the lid, and push the lever, you'll have a capsule ready for use in seconds.
Pod-based coffees are a great alternative to expensive high-street coffee without any of the of the chalky bitterness of instant coffee. Capsulier streamlines capsule creation and features a removable drip tray to keep this stainless-steel design in pristine condition throughout its use. The stainless-steel pods are reusable and washable, each pod should last the lifetime of your machine. No waste and better coffee.
The Capsulier Lite costs £99 from Amazon
Launch of beautiful cat-themed calendar by Axel Scheffler (illustrator of The Gruffalo) – raising money for charity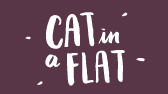 Cat in a Flat has teamed up with Axel Scheffler, the illustrator of The Gruffalo, to produce a beautiful cat-themed calendar for 2020 – with all the profits going to support endangered wild cats in the care of Born Free.
The calendar features 12, full colour, beautiful images created by Axel Scheffler and friends. Each image was drawn specifically for the calendar – making it the perfect Christmas gift for any cat lover.
100% of the profits from the sale of the calendar, which can be bought exclusively through Catinaflat.com, will go to bornfree.org.uk to help them care for and protect endangered cats in the wild.
Cat in a Flat is a trusted cat-sitting community created by cat lovers for cat lovers. Its mission is to help cats stay in the comfort of their own homes by connecting cat owners with trusted, insured, local, cat-loving sitters. https://catinaflat.com
The Axel Scheffler and friends calendar is the perfect gift for the cat lover in your family – helping them organise their life, while also saving a cat-life; a win-win for all.
The illustrators are:
Axel Scheffler; Thomas Müller; Rotraut Susanne Berner; Philip Waechter; Jörg Mühle; Beck; Susanne Göhlich; Anke-Irina Kuhl; Moni Port; Yvonne Kuschel; and Tor Freeman.
The calendar is priced £12.99 and is available from:
cat-in-a-flat-ltd.myshopify.com
Two excellent whiskies from India's oldest distillery now in the UK for Christmas!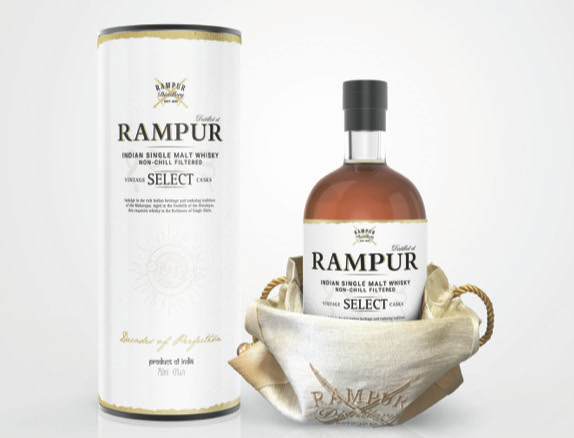 Looking to impress your whisky loving friend or family member? Why not try one of these two excellent whiskies from Rampur Distillery, India's largest and oldest distillery dating back to 1943, in the foothills of the Himalayas.
The unique distilling location of the Himalayan foothills exposes the whiskies to polar opposite climate conditions throughout the year, with the flavour of the famous Indian Summer giving Rampur Whiskies an added dimension and depth. Indian whisky matures significantly more quickly than other whiskies, such as Scotch and Irish Whisky.
Rampur Indian Single Malt Whisky
This super premium malt whisky is distilled in traditional copper pot stills, matured at the distillery and then non chill-filtered and bottled at 43%.
Rampur Indian Single Malt Whisky is smooth, with a mellow taste with a long-lasting finish. It is distinctively malty, with creamy vanilla taste with hints of apricot, apple and sweet and wine-like finish
RRP: £40.95 for a 70cl bottle ABV: 43% Available from: thewhiskyexchange.com
You can access a hi res image here.
Rampur Indian Double Cask Indian Single Malt Whisky
Launched in the UK in October at The Whisky Show, Rampur Double Cask Single Malt is a hand crafted single malt whisky matured in hand-selected American Bourbon barrels as well as European Oak Sherry casks chosen by Master Distiller, Anup Barik.
Distilled in traditional copper pot stills, the malt matures for two-thirds of its life in handpicked American Bourbon Barrels and a third in European Oak Sherry Casks at India's largest distillery and is then non-chill-filtered and bottled at 45%. The combination of Rampur's unique distilling and the double cask maturation process, sees this luxury Single Malt taking traditional Indian heritage and rooting it in contemporary culture.
Delicate balsamic vanilla notes from the American white oak compliment the full-bodied aroma whilst rich caramel, dried dark fruits and spiced tonality from the European oak add to the depth of flavour.
Nose: Full bodied aroma of tropical fruits, smoothly malty tones and oaky notes from double oak-wood barrels create vivid flavours.
Palate: Sensual elegance of sweet fruits riding on rich sherry
Finish: Tantalisingly long, lingering and generous.
RRP: £60 for a 70cl bottle ABV: 45%
Available exclusively at: www.thewhiskyexchange.com www.thewhiskyexchange.com/p/50505/rampur-double-cask-single-malt-whisky
Whilst October's #breastcancerawarenessmonth is over, what continues is women getting breast cancer, six per hour, 144 per day, 4,320 over the Christmas month of December, as does the fight to continue raising money and awareness.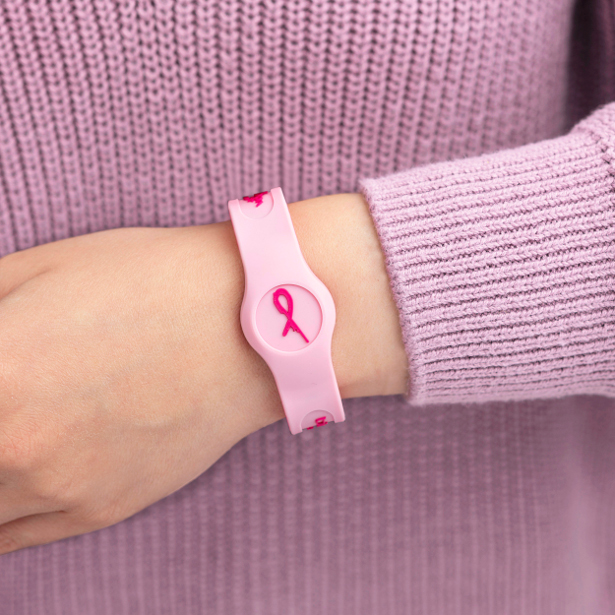 So this Christmas Bioflow and The Pink Ribbon Foundation are re-releasing their limited edition pink sport flex magnetic therapy wristband as the perfect stocking filler for those wanting to support breast cancer survivors, patients and supporters.
Retailing at £30, Bioflow is committing 10% of sales of all Bioflow Pink Ribbon bands to the Pink Ribbon Foundation. Money raised by the sales of the wristband will support further investment into important care and support for breast cancer patients, their families, carers and all affected by the 12,000 women's lives breast cancer claims a year.
Friends of the Earth's guide to the best Christmas trees that aren't Christmas trees

Tree species such as spruce and pine are the traditional options, being the centre of Christmas decorations since the Victorian times, but by breaking from this tradition you can make a unique Christmas display that does the planet good.
Friends of the Earth is calling for people to consider different tree species this Christmas – which would help fight the climate crisis, boost biodiversity, and support wildlife.
Emi Murphy, campaigner at Friends of the Earth, said:
"We need to double UK tree cover to help the fight against climate breakdown, and your Christmas tree can be part of this! Buying a potted tree with roots lets you grow it outside and use it again year after year, reducing its environmental impact and costing you less. A living tree will also carry on absorbing carbon from the atmosphere for years to come."
All of the below can be found in containers – ideal for carrying inside come Christmas time, and perfect if you only have a small outdoor space – but most will grow best and have more environmental benefits when planted in the ground.
Holly
A perfect festive alternative, and by some accounts the original Christmas Tree, Holly is evergreen so will be lively and colourful even in December. Be careful of the spiky leaves though – if you're worried about children or pets you could take some cuttings to use as decorations instead of moving the whole tree indoors.
Yew
Another evergreen option for your alternative Christmas tree. It flowers in February – perfect for adding a splash of nature and colour during the latter part of winter. Its dense growth and red berry-like fruits provide valuable shelter and food for wildlife.
Apple and pear trees
Buy a container grown apple or pear tree, and you'll be able to treat yourself to homegrown fruit in the autumn, and a beautiful blossom in the spring. They can also provide food and shelter for British wildlife including birds.
Bay tree
Evergreen shrubs that, if you're feeling creative, can be pruned into stunning formal shapes. You can also use the leaves (fresh or dried) in cooking – perfect for that Christmas Day gravy!
Japanese Maple
Miniature maples can still provide shelter for wildlife, and the variety of leaf shapes and colours make it a beautiful tree for your garden. The flowers, which bloom in May and June, are pollinated by insects.
Olive
Drought resistant olive trees could be the perfect option for your potted tree. Some varieties can be quite sensitive to the cold, so it could be that you have to keep them indoors for the entirety of frost season rather than just December.
Yucca or Palm
If you're really limited for outdoor space, or don't want to worry about moving a potted tree around each December, then why not bring trees into your home year round? Large indoor plants like yucca or palm trees are perfect for bringing nature into your life, and would look fantastic with some Christmas decorations on them!
Example images available here (note copyright in image titles)
Outdoor trees like some of the above will need extra care when brought indoors so make sure to give them plenty of water, keep them away from radiators and talk to your local garden centre to get the best tips.
ABC Wooden Blocks
From Le Toy Van
ABC Wooden Blocks – £29.95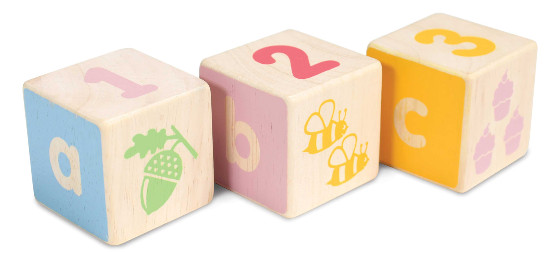 Henchman Tripod ladder… a far safer alternative to traditional step ladders when working at height!
If you have been wondering what the three legged ladder is that is being used to great effect at Steve Borthwick's England World Cup training ground – it's a Henchman! See it in use here on Nick Mullen's twitter feed https://twitter.com/i/status/1176831478753181696 and pictured in the Daily Mail on Tuesday.
It has been wrongly described as a step-ladder – in fact it is a Platform Tripod Ladder that UK company Henchman gave to the England Rugby team after its MD Tom Kitching saw footage of Steve in forwards training practising line-outs during the Six Nations using a wobbly traditional step ladder. He immediately arranged despatch of a 10ft Henchman to Pennyhill Park – Steve loved it so much that the ladder has been taken to Japan with them!
The Henchman's splayed base, big feet and three adjustable legs provide stability on any terrain and the wide top platform run with its top safety rail allows the coach to lean into it for safe and comfortable throwing with both hands.
Henchman has now offered all Premiership rugby teams a free Tripod training ladder to help spread the word that a Tripod ladder is a far safer alternative to traditional step ladders when working – or training- at height across all applications.
Wiltshire based Henchman (www.henchman.co.uk) was founded in 1994 by Mike Kitching and is dedicated to ladder safety. The range of ladders were designed as a direct result of a family member suffering a near fatal fall from a traditional ladder whilst pruning a hedge. It is based in Wiltshire.
Be Safe At Height
Our adjustable Tripod Ladders and Hi Steps keep you safe when working at height.
Strong, light and reliable, our solutions make life safer and simpler.
"Our ladders offer the safe alternative to step ladders and keep people safe working at height. We also sell wheelbarrows and composters
We keep gardeners safe when cutting hedges, pruning trees and basically anything else when working at height, by supplying garden platforms and tripod ladders
Products
-Platform Tripod Ladders
-Outdoor and Garden Platforms
-Barrow-Trailers
-Compost-Tumblers
-Easy Lift Harnesses"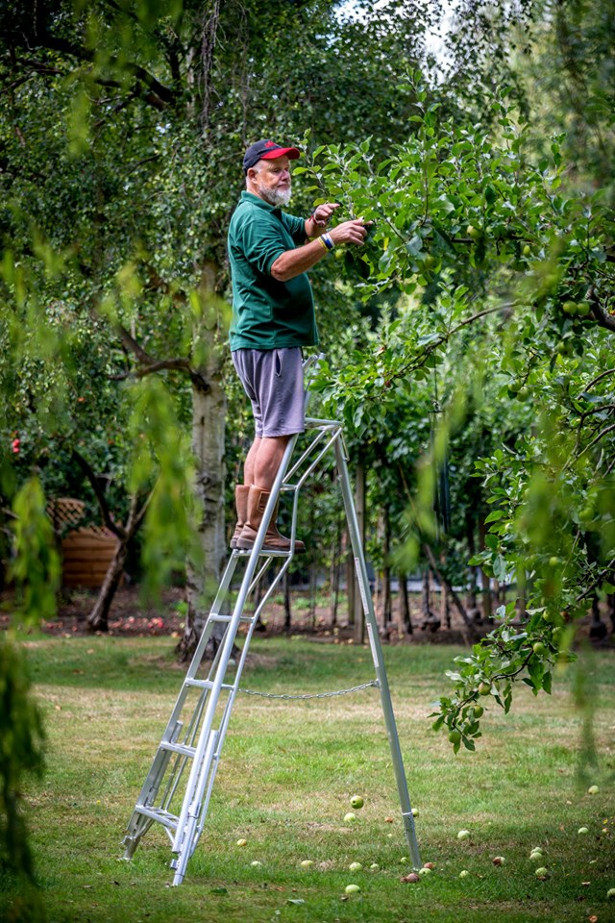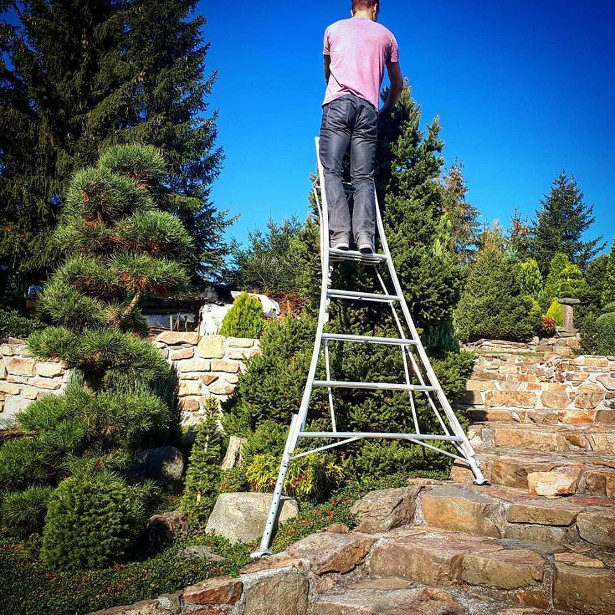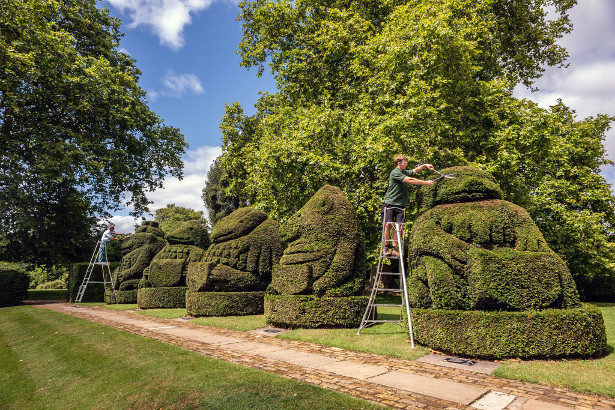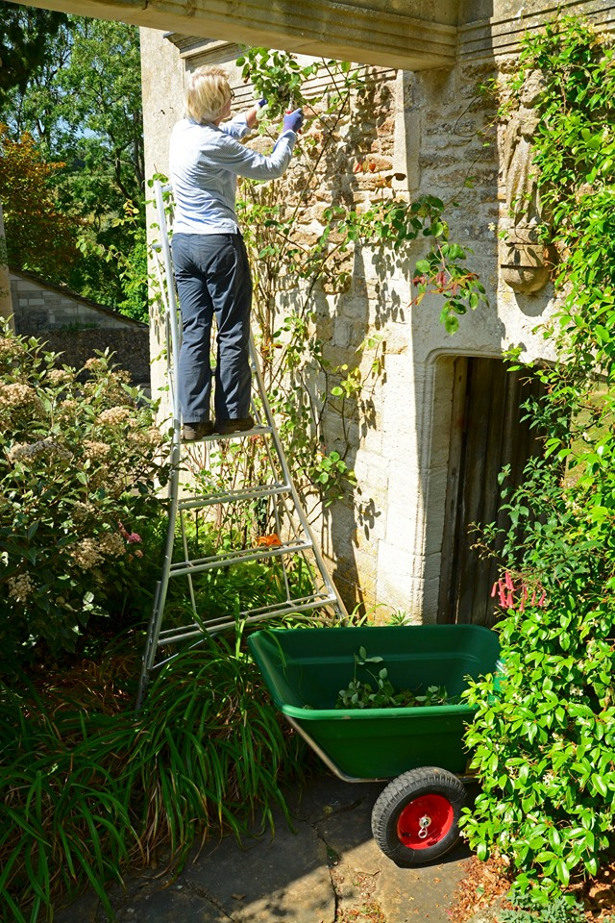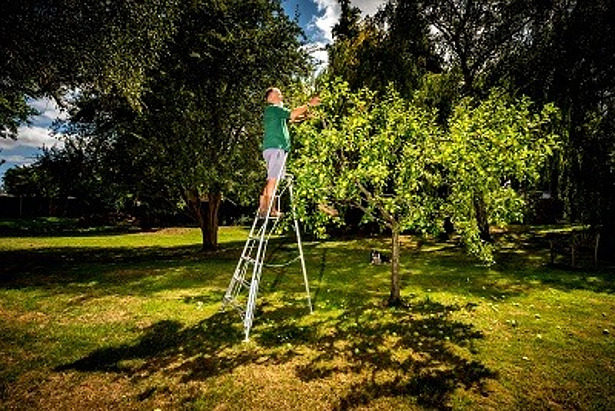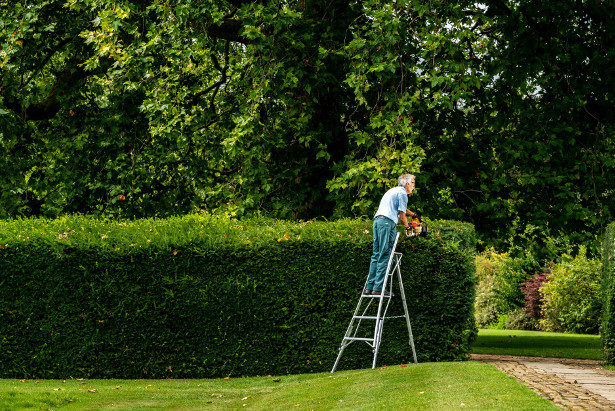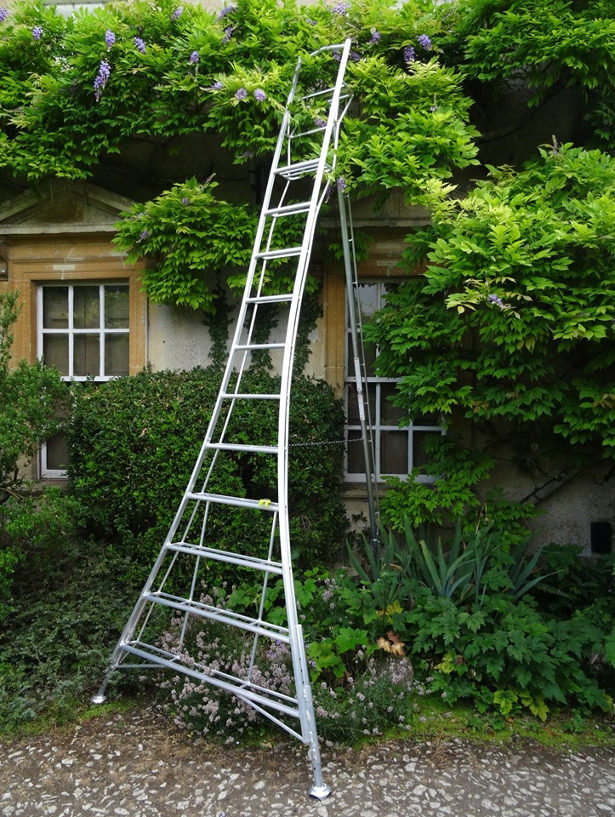 For the ultimate, original Christmas gift, help your loved ones unlock the secrets of their DNA and revolutionise their daily wellbeing and fitness regime with Chromozoom, the new ground-breaking DNA kit that focuses entirely on lifestyle factors.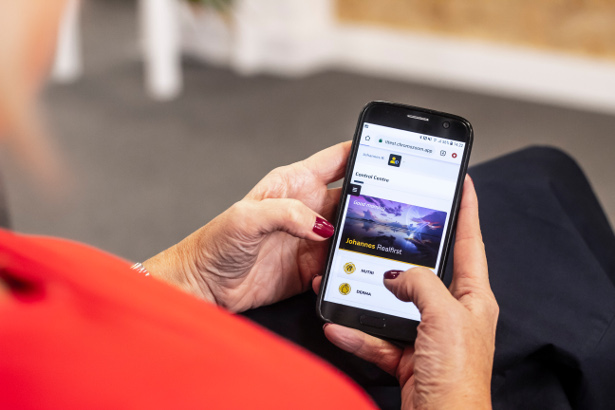 Hundreds of genetic markers are analysed from a simple cheek swab, done from the comfort of your own home, to provide bespoke insights into your DNA together with professional advice. You can unlock your sporting potential, decipher what your skin needs, identify food intolerances and help protect your eyes and teeth. There are six body insight zones to choose from – Nutrition, Sport, Beauty, Derma, Vision and Dental.
The kits retail at £129 and £99 for any subsequent tests but Chromozoom is running a special Black Friday offer for two analysis zones for the price of one until Christmas Day so you can relax with the perfect gift in the bag.
If you know a fitness fanatic that wants to learn more about their body and how they can master their sport, the sport DNA test is just the one as it allows people's true sporting potential to shine through, and provides unique information on:
Muscle composition and how it effects individual performance in different types of sports
Building a better training regime with tailor-made exercise and recovery recommendations
Discover predispositions to sports-related injuries, and how to stay injury-free
Find out how physical activity influences metabolic functions, body weight and mental wellbeing
You can unlock the secrets of nutrition with the Nutri DNA analysis which explores potential food intolerances and weight management.
If skin is more of a priority, theDerma test focuses predominantly on the clinical aspects of skin care and helps ascertain what products will work best for your skin type.Or try the Beauty test which has a more poetic purpose – to protect and enhance your natural beauty in the simplest possible way, using your DNA as a guide.
Visit chromozoom.co.uk to take the stress out of gift giving this season with a present that will be remembered.
FACEBOOK | INSTAGRAM | YOUTUBE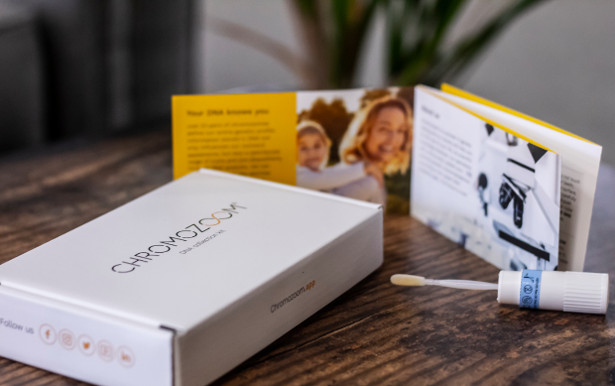 Christmas gift guide – luxury, collectible watches without the luxury price-tag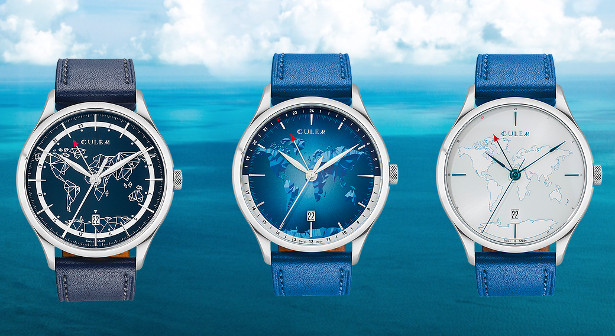 A luxury watch is a gift that will last forever. And you can't really go far wrong when gifting a watch – almost everyone wears a watch, they are useful every day, and having more than one means you can choose the right watch for the right outfit or occasion. They are also suitable for everyone. So, whether you are buying for your partner, your parents or grandparents, and aunty or a friend – a watch could be the perfect gift.
And buying a watch that looks a lot more expensive than it is – well, that's always a bonus.
Watch collector Matthew Cule created CuleM Watches by combining his two passions; a love of travel and luxury watches of the highest craftmanship.
Swiss-made CuleM Watches are the world's first watch brand to correctly display 24 world time zones in both GMT and BST on an open case back – allowing you to set the local and destination time on your dual time GMT watch accurately.
Each watch is delivered in a miniature elegant luxury travel trunk box – perfect for Christmas gifting.
CuleM's World GMT Collection consists of three unique designs; The Portal, The Frame and The Lights – all inspired by our beautiful world. The dial of each watch shows a stunning and contemporary image of the world map and is designed for people who love to travel. The Portal comes in blue, black, grey and gold; The Frame in blue, black and grey editions; and The Lights in blue, black and gold – that's no less than 10 distinct variations in total.
The Portal dial has a distinctly unique 3D re-creation of the world on its dial. The Frame dial has geometrically defined edges around the continents, and The Lights dial has tiny luminescent dots illuminating major cities by night. And all show the local and destination time.
Each watch is presented in a round 40 mm case (in either stainless steel, black PVD or gold plated), protected by sapphire glass and a unique crown, inspired by the waves of the sea.
On the open case back, CuleM's top grade automatic ETA 2893-2 movement is clearly displayed and surrounded by an engraving of 24 destinations showing the correct time zones in both GMT and BST – allowing you to set the watch accurately to your destination.
Each watch comes with two elegant Italian leather straps with quick release pins.
CuleM Watches are luxury, collectible watches without the luxury price tag for this level of watchmaking. Only 300 pieces were made this year. Watches in the collection start at €1,499.00 (approximately £1.350) which includes free worldwide shipping.
Matthew Cule, founder of CuleM Watches;
"I love to travel, and I love luxury watches – and it's these two passions that inspired the design and functionality of CuleM Watches. We live in an amazing world – and seeing it is a great way to open our minds and widen our thinking. The watch we wear on our travels helps us keep to the local time and acts as reminder of our adventures, whether they are in our own neighbourhood or on the other side of our world."
For more information about CuleM see: www.CuleMwatches.com
Masha from MPL Home
It's a fantastically versatile and affordable electric hand-held gadget that can revolutionise your cooking. mymasha.co.uk
The Masha's distinctive extrusion technique and patented rotor-cone technology produces restaurant-quality creamy mashed potato every time it's also great to prepare batches of nutritious baby food. It also makes light work of a variety of other recipes: mash other vegetables such as sweet potatoes, parsnips and butternut squash as well as making delicious guacamole and hummus. Using the new interchangeable aerator blade it can also be used to combine ingredients for no-fuss pastry and crumble toppings; whisk batters for Yorkshire pudding and sponge cakes or to whip cream.
Perfect as a gift this Christmas it retails at around £39.99 and now includes the new aerator blade and new packaging. It consistently receives 5 star reviews from consumers on Amazon here
Available from www.mymasha.co.uk and from a variety of top stores including: Amazon, Argos, Sainsburys and Lakelands.
Follow them social Insta and FB @mymasha_official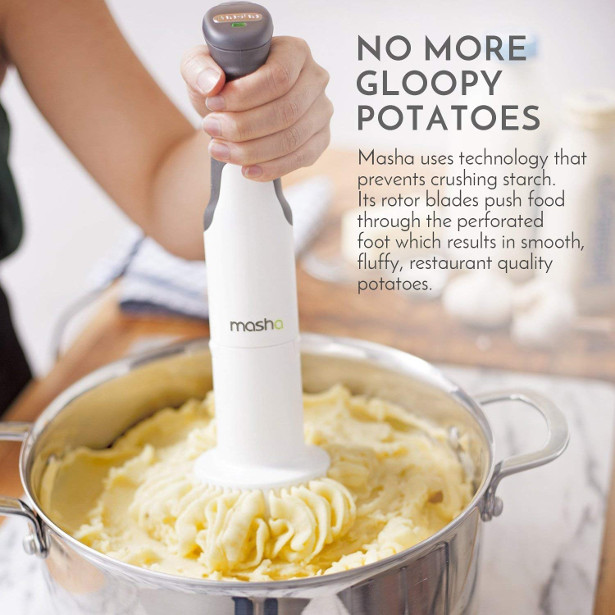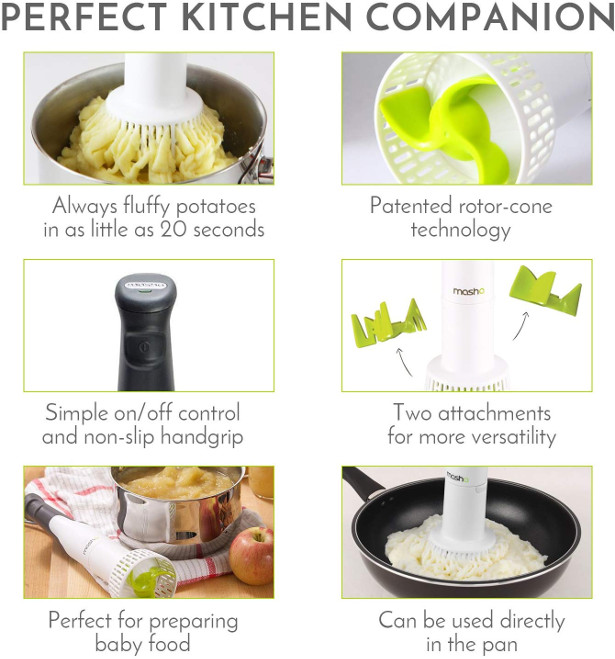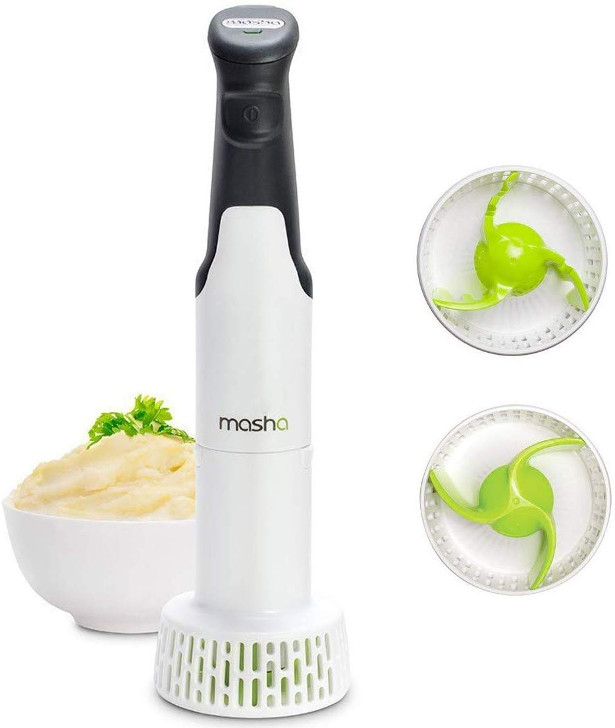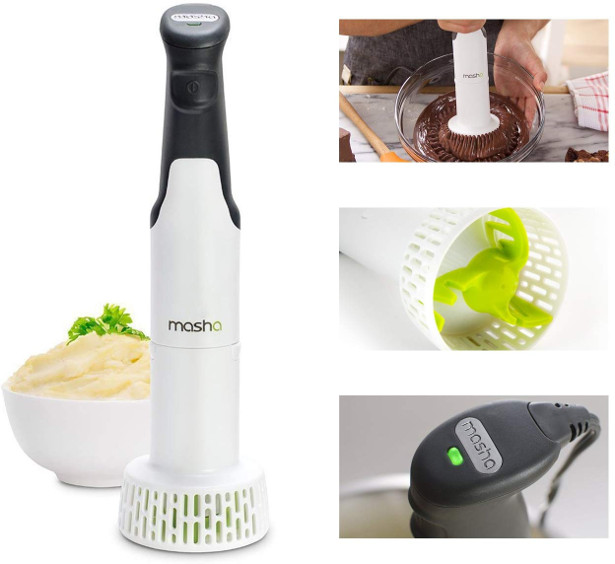 DO YOU HAVE THE ELF-FACTOR?
Are you counting down the days to Christmas? Do you love to put a smile on the faces of your loved ones? Then the team at Thorntons might have the perfect job for you!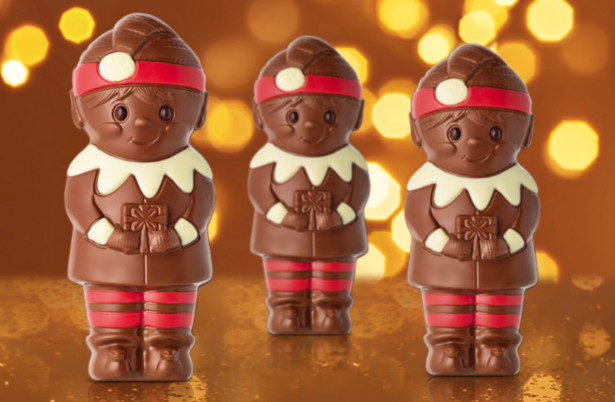 FACEBOOK | TWITTER | YOUTUBE | INSTAGRAM
Today, chocolate brand Thorntons, along with a cheeky team of elves, has launched a one of a kind nationwide search to find a new Christmas ELF who will help pass the love on this festive season. Our lucky ELF will help to spread joy in their local community and be in with the chance to win a trip to Disneyland Paris for their family.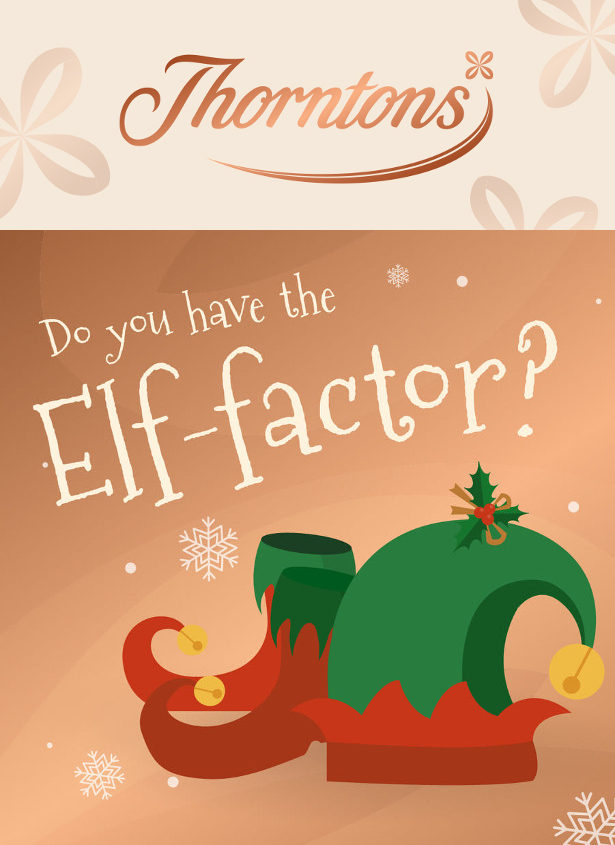 Any adult (over the age of 18 years) can apply for the role as long as they meet the entry requirements. These include:
Christmas is your favourite time of year
You love to bring a smile to friends and family
You have a cracking sense of humour
You have a cheeky mischievous side
Shortlisted candidates must be available to attend a judging session on Saturday 16th November in London chaired by our celebrity host – to be revealed soon! – and our real-life cheeky elves. On the day, the panel will be looking for finalists to adopt their finest elf personas, with the final 10 being challenged to sing Christmas songs, show off their best moves in an elf dance-off and attempt a mince pie stacking competition – blindfolded.
If you know someone that fits the bill and deserves the role, please visit www.thorntons.co.uk/content/cheeky-elf.html for more details.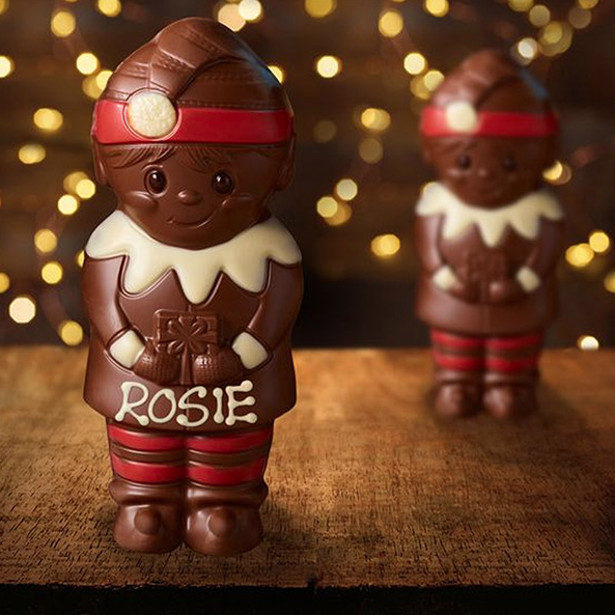 Competition entries will open on Wednesday 30th October and will close on Sunday 10th November 2019. Shortlisted entries will be notified shortly after.
This is to celebrate the return of the famously mischievous Thorntons Cheeky Elf, for a second year. As well as some new additions to the range, a Cheeky Elf Advent and Self Treat Item.
The full Thorntons Christmas range is available from most major supermarkets, Thorntons stores and Thorntons.co.uk.
PARTRIDGES FESTIVE HAMPERS & CHRISTMAS TREATS
WITH FREE LOCAL DELIVERY – On Sale Now!
For the 48th Christmas in a row Partridges, the world renowned grocer to the Queen, has created a fascinating collection of luxury festive hampers which can be delivered FREE OF CHARGE in West London, near its stores in Chelsea and Kensington. NEW for this Christmas is the Chelsea Flower Gin Twin Pack, The Gin Lovers Hamper, The Royal Collection and Partridges Deluxe Wine Hamper.
Partridges offer nine prepared hampers in delightful wicker baskets with specially selected items that complement each other, as well as two wine hampers and Chelsea Flower Gin Gift Boxes for The Original and No.2 Partridges Gins. It also offers an all-year-round bespoke service for customers to create their own hampers from the thousands of items in stock.
The prepared hampers range in price from £69 – £500 and are available from Partridges of Sloane Square and Partridges of Kensington, online at www.partridges.co.uk and by email: orders@partridges.co.uk – Delivery is free of charge in SW1, SW3, SW5, SW7, SW10, W1, W2, W6, W8, W14, WC1 and WC2 and for a small fee the hampers can also be delivered throughout the UK and overseas.
Overseas orders should be received by Wednesday 4th December and UK orders by Wednesday 11th December.
TOKYU HANDS LAUNCHES
'NEVER-KNEW-YOU-NEEDED-BUT-MUST-HAVE' GIFT LIST

LONDON, 1st November 2019: Japan's iconic and unique store, Tokyu Hands, has announced its top stocking filler gifts for any visitors wishing to make some snappy purchases ahead of the holiday season. With over two million international visitors still expected to visit Japan in 2019, the quirky store has shared its top sellers with foreign visitors that are the 'never-knew-you-needed-but-must-have' items.
Tokyu Hands, established in 1976, has quickly become a popular spot for tourists wishing to the find uniquely Japanese items. The flagship store, near the famous Shibuya crossing, is spread across four floors and sells everything from DIY stationery items to luxurious mineral face masks. Any British visitors, lucky enough to be in Japan for the Rugby World Cup Final, should look out for the following quirky items:
Cosy Chair Socks – 600JPY (£4.30)
Cute and adorable chair socks that look like the mushrooms are growing on your chair legs! The socks have a sturdy, double-layer design that will cover the legs securely, and its thick cushy knitting will prevent chairs from making sounds or scratches on the floor. The socks can stretch and be used for both thin and thick chair legs.
Sleepy Finger Pillows – 1,000JPYN (£7.15)
A relaxing item for those on the move. This pillow lets you take naps more comfortably. Stains from makeup can be washed off in a washing machine, meaning you can keep it clean and fresh at all times. A wonderfully creative and must-have item this festival season.
Table Top Pottery Stove – 2,800JPY (£20.00)
A useful item which allows you to bake mushrooms, vegetables or meat on the go, which is normally served in a 'kaiseki-ryōri' course menu. Kaiseki-ryōri is a traditional multi-course Japanese cuisine at ryokan, the style of a traditional Japanese hotel.
Limited Edition Cute Kitten Mugs – 3,500JPY (£25.10)
Cuteness overload…drinking mugs which are designed in the shape of kittens, only appearing when filled! As the cat doesn't form until the drink is poured, the colour of its coat depends on what you happen to be drinking that day.
The practical one –Shoe Clean Stick – 1,200JPY (£8.59)
An eraser-like stick, you can clean all sorts of shoes and materials like mesh, suede, canvas, rubber, and so on. Even unwieldy sneakers become a cinch to clean as it doesn't require water and there isn't a brush that could damage your shoes. The green end is for suede and rubber while the yellow-green is for mesh and canvas.
Described as a creative lifestyle store, customers visiting Tokyu Hands will be immersed in the colourful Japanese culture of design, functionality and craftsmanship. With 56 stores across Japan and Singapore, Tokyu Hands is associated with a variety of distinctive products, such as high-quality and high functional living ware, convenient travel goods and tools for DIY. The shop has the colourful mission to make their customers' daily lives not only more enjoyable, but also more convenient in every aspect.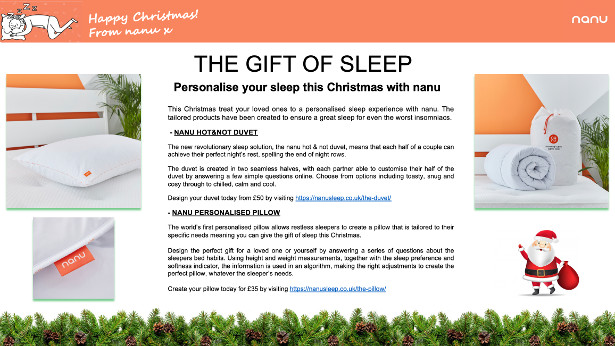 Turn your childhood favorite holiday drink into an adult-friendly version this Christmas!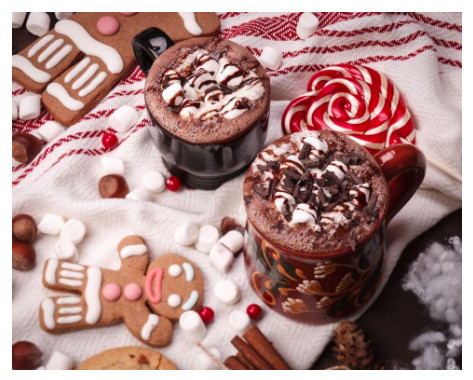 Andrea Correale, a New York City-based celebrity caterer, dished out a festive rendition of the classic hot chocolate. The Spiked Hazelnut Gingerbread Hot Chocolate combines warm flavors with an extra kick. Hazelnut, gingerbread and chocolate flavors are elevated with Frangelico.
Andrea has been producing custom designed, award-winning New York catered events for more than 20 years, catering for such A-listers as Wiz Khalifa, Billie Eilish, Mariah Carey, Brooke Shields and Jimmy Fallon – just to name a few! www.elegantaffairscaterers.com.
Have a holly-jolly holiday and make the recipe below to sip on Christmas morning!
Spiked Hazelnut Gingerbread Hot Cocoa
Ingredients:
2 tbs unsweetened cocoa powder
2 tbs sugar
1 pinch of salt
1 cup milk or cream
3 tablespoons gingerbread syrup
1 tbsp. Frangelico
Whipped cream, (to top)
2 tbsp. Hazelnut spread (to top)
Instructions:
In a saucepan, heat milk until hot, do not let boil. Whisk in the cocoa, salt, sugar, milk and other ingredients until fully melted and creamy. Top with whipped cream and hazelnut spread!
www.theperfectbalance.guru
Top tips for eating healthy are:
1-Get more sleep! When we are rested, we make better food choices and will take time to plan/make healthy meals. Low sleep=convenient food/fast food/sugar and for the most part just bad food.
2-Drink more water! Crowd out most of your other drinks-especially crazy colored ones(except for coffee/tea) and try to work up to half your body weight in ounces of water.
3-Add more color to your plate. Try to include more vegetables every single day. They are amazing for us and filled with loads of vitamins and minerals. Leafy greens in salads, carrots/peppers with hummus for snacks, roasted veggies alone or on top of a salad are all great ways to include them daily into your diet.
4-Don't shoot for perfection! In all my years of working with people, shooting for perfection always leads to failure. Know that every day is a work in progress. Your health is a journey, not a destination and it takes work and planning. Some days will be easier to drink water, move your body, get your veggies in, get enough rest. Others will be impossible. This is normal. Don't throw in the towel, just get back on the healthy track the next day.
5-Don't be restrictive! Saying you're never going to …drink, eat sugar, eat out, stay up late etc etc etc is just not realistic! Give yourself small daily/weekly goals and meet them. Then add another small goal until your habits are second nature.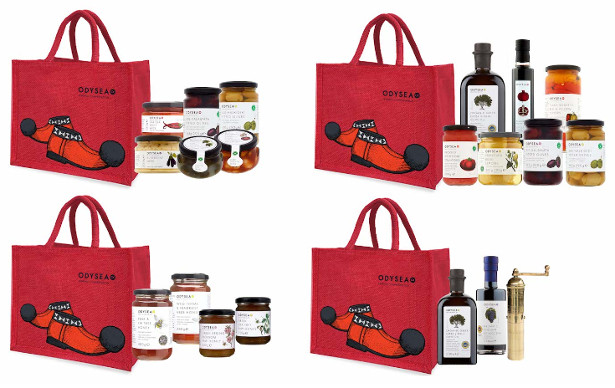 1. Party Like a Greek – £23
This hamper contains everything needed for a plate smashing party! Mezze dips, olives, stuffed vine leaves and delicious gigantes beans will make it effortless for your lucky recipient to whip up a tasty yuletide treat even when surprise guests pop in.
Aubergine Meze 220g, Gigantes Beans 355g, Big Halkidiki olives 160g, Big Kalamata olives 165g, stuffed vine leaves 340g, Harissa meze 220g
2. Sweet Greece – £30
This is for a real connoisseur. Four seasonal honeys come together to make this ultimate sweet hamper. Whether you have a friend who loves baking, crafting curious cocktails or simply spreading it on toast – gift them a seasonal honey set to transport them to warmer climes.
Pine & Fir Tree 480g, Wild Thyme & Fragrant Herbs honey 480g, Limited Edition Greek Spring Blossom Honey 250g, Limited Edition Greek Oak Tree Honey 250g
3. Cook Like a Greek – £30
Have a friend who's always cooking up a storm, who already has every new cookbook under the sun? Gift them this foodies paradise set with everything they need to broaden their gourmet horizons. From Pomegranate Molasses and Organic Extra Virgin Olive Oil, to Flame Roasted Red & Yellow Peppers and Preserved Beldi Lemons, give the gift of flavour this Christmas with Odysea's Cook Like a Greek hamper.
Odysea PGI Chania organic Extra virgin olive oil from Crete 500ml, Roasted Red & Yellow Peppers 350g, Preserved lemons 200g, Big Halkidiki olives 160g, Big Kalamata olives 165g, Pomegranate Molasses 250ml Odysea Pressed Heirloom tomatoes 330g
4. Season Like a Greek – £45
Add a touch of traditional luxury to Christmas this year with a solid brass Greek mill. This weighty mill is inscribed with a decorative design ideal for spices, pepper or coffee beans. Paired with Odysea's organic Chania extra virgin olive oil and balsamic vinegar of Modena, they make the perfect trio to season all your dishes right through to spring.
PGI Chania organic Extra virgin olive oil from Crete 500ml, Balsamic vinegar of Modena 250ml, Traditional Greek Spice Mill to grind pepper (24cm)
On the first day of Christmas my true love gave to me, a festive Starbucks coffee!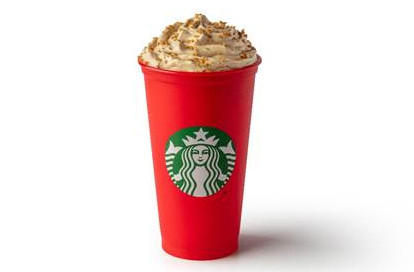 Starbucks original festive drinks are back to get the nation in the Christmas spirit
This year's gift from us to you – the brand-new Toasted Marshmallow Hot Chocolate
5th November 2019: 'Tis the season to be jolly, and today Starbucks launches its best range of Christmas food and drinks yet.
Not only are the drinks filled with Christmas flavours, but we're bringing back the original reusable red cup from 5th November until 2nd January, giving everyone the chance to have their fix of festive cheer.
This year we debut a brand-new festive treat, the Toasted Marshmallow Hot Chocolate. A modern twist on your original hot chocolate, this drink combines with delicious marshmallow syrup and is topped with marshmallow flavoured whipped cream.
And that's not all, back by popular demand are the trio of legendary fan favourites – the iconic Gingerbread Latte, the classic Toffee Nut Latte and the traditional Eggnog Latte. And if you need to take the heat off from planning trees and turkeys, these three Christmas staples are all available in iced versions.
To get you in the festive mood, and fuel the Christmas shopping frenzy, yule need look no further than our very own set of Christmas crackers – the great festive food range. Tuck into our 'Tis the Season Turkey Sandwich, Festive Feast Panini, or plump for the Mince Pie, Christmas Tree Brownie, Twinkle and Sprinkle Caramel Cupcake or a sumptuous slice of the Christmas Bauble Chocolate Loaf Cake.
Making sure all vegans and vegetarians can join us round our table this Christmas as well we're bringing back the Vegetarian Brie and Cran-merry Focaccia and the new Very Merry Vegan Wrap with crumbled butternut squash fritters & roasted red cabbage, a vegan maple mustard mayonnaise in a beetroot wrap.
The full list of Christmas beverages can be found below, pictured in a reusable red cup priced at £1.50 each.
Gingerbread Latte, prices from £3.15 – Gingerbread syrup is combined with our signature Starbucks espresso, steamed milk, topped with gingerbread flavoured whipped cream and a delicious wafer topping.
Toffee Nut Latte, prices from £3.15 – Toffee nut syrup is combined with our signature Starbucks espresso, steamed milk and topped with whipped cream and a delicious toffee nut flavoured topping.
Eggnog Latte, prices from £3.15 – Starbucks wildly popular interpretation of holiday eggnog features rich espresso with subtle holiday spices, making it a perfect choice for a crisp fall or winter day.
Toasted Marshmallow Hot Chocolate, prices from £3.10 – Delicious mocha sauce is combined with marshmallow syrup, topped with marshmallow flavoured whipped cream and finished with a caramelised sugar topping. This beverage is a timeless classic with an exciting twist.
Share your festive Starbucks moments using #RedCups and #NeverTooEarly and tag @StarbucksUK
Bosch has reinvented the IXO – The iconic screwdriver gets a new look
" Trademark features: Distinctive sleek design silhouette, all-new colour edition and light weight
" Speed control: Highly sensitive speed control. Precision screwdriving
" New LED display: Light up charging status
The world's most popular power tool has undergone a make-over. The Bosch IXO features an updated, elegant design that is lighter than ever before and allows for easier screwing thanks to its speed control feature.
The IXO's new modern and ergonomic handle fits even more comfortably into the hand thanks to its all-round soft grip.
With a variety of new colours available, and over 18 million units sold worldwide, this new generation of the IXO is set to take the industry-leading power tool to the next level. Gentle on the materials, easy to operate.
The all new Bosch IXO is available now for £49.99 (RRP).
WORLD OF SPORT- Top Trumps Quiz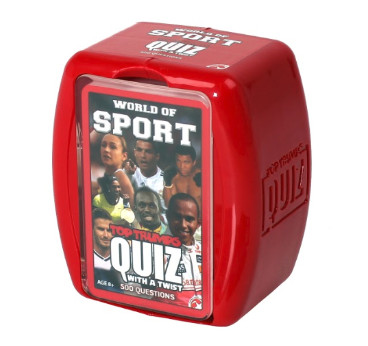 Test your knowledge on all things Sports with 500 questions on a variety of sports from cycling to football and rugby to swimming.
Comes in a cool, plastic portable case
500 questions on everything Sports related
Age 8+
Available on Amazon
RRP £9.99
Savour Every Moment With Lava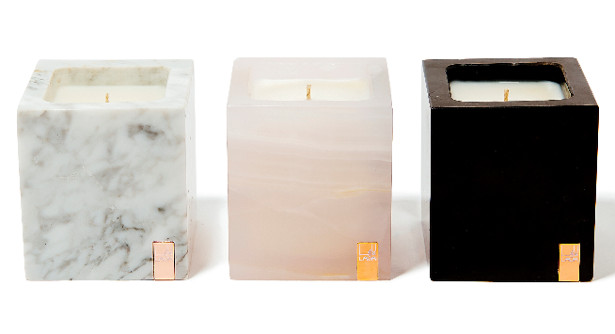 Boasting a number of fantastic collections, one of their most popular is the Perfect Stone Collection from Lava Moments. Known for their stunning artistic designs and attention to detail, Lava uses nothing but the best to achieve the most complex yet nostalgic fragrance profiles that each part of this candle collection captivates.
Enjoy the three part Perfect Stone Collection which each tells a different story, fresh and fruity top notes of; apple, orange and raspberry, with a heart of; cinnamon, rose and jasmine – enjoy the radiance of Arabian Glow. Or appreciate the playful combination of amber, musk and vanilla from Mineral Of Essence, which achieves the perfect dance of aromas. Or for something a little more striking, the center piece of a room, feel the energy surge of earl grey intertwined in the heart of jasmine and orange with Pebble Sands.
Offering a burning time from between 15-130 hours, just from the weight of each candle you can appreciate the sheer quality of the Perfect Stone Collection, as each candle is housed beautifully in a marble 50g to 850g casing.
In addition, the rectangular and square trays make the perfect accompaniment for holding a number of these free standing candles from the Lava Moments range. Mix and match as each of the varying marbles work in perfect harmony when designing your home. Whatever the occasion each Lava Candle is crafted to entice and enchant.
Currently available separately in sizes; Large – £211.00, Mini – £49.00, Square – £80.00 or Rectangle – £84.00 from Mid-November at Amara.com, for more information visit Lava Moments. Or find out more about all of Lava Moments fantastic luxury candle collections by visiting Lava Moments.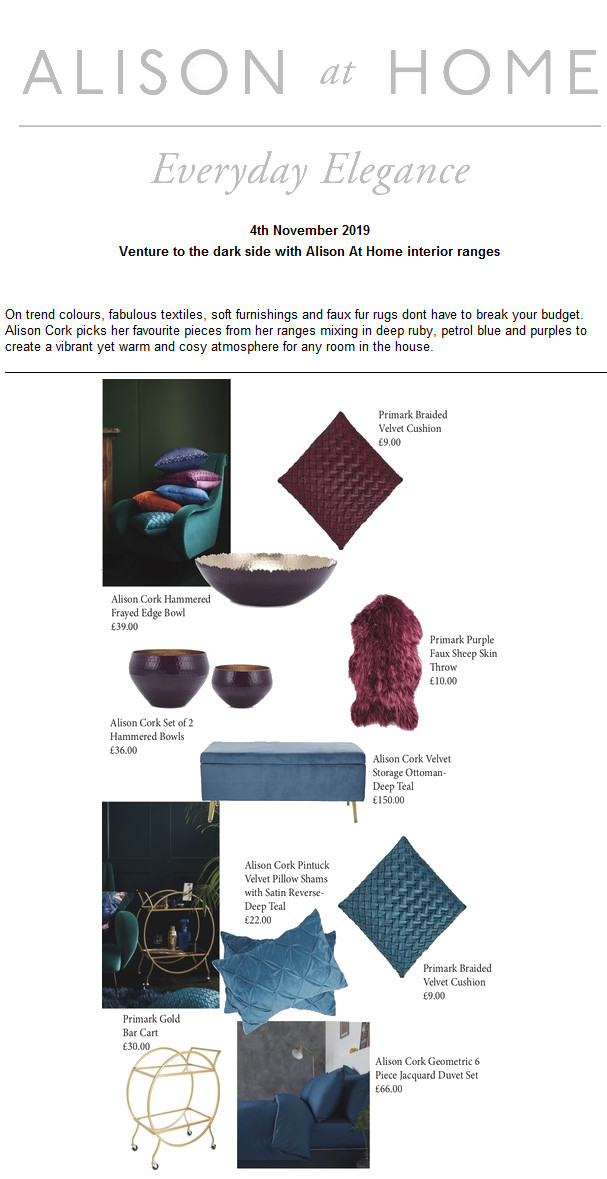 Deafblind UK partners with Imagine If theatre company to raise awareness of sight and hearing loss across Yorkshire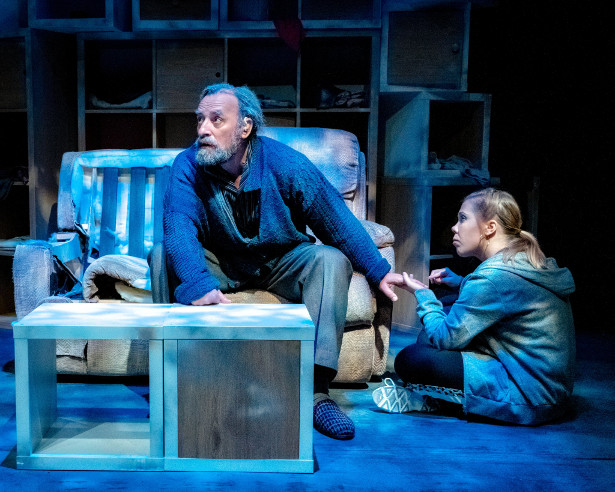 National charity Deafblind UK is pleased to be working with theatre company Imagine If to raise awareness of sight and hearing loss. The partnership gives the charity the opportunity to raise awareness of sight and hearing loss at performances of Jadek, a production based on the true story of a Yorkshire woman moving in with her 94-year-old Grandad who is blind and hard of hearing.
Jadek has been described as "a clever and compassionate play with bite" and it deals with a number of issues, including the central character living with deafblindness.
During the Yorkshire tour of the production, theatre-goers will have the opportunity to speak to representatives from Deafblind UK, who are attending performances with the charity's informative and interactive display. This includes the chance to try on specially designed simulation glasses which let people experience what it is like to have certain sight conditions, such as glaucoma and Macular Degeneration.
Zoe Beattie from Deafblind UK said: "We are delighted to be involved in this project. Deafblindness affects so many people but is often overlooked or under recognised so it is great to see it being highlighted in this theatre production".
Francesca Joy, Artistic Director at Imagine If added, "We are really pleased to have partnered with Deafblind UK for our Jadek tour. Active change is at the heart of what we do and having the support from Deafblind UK means we are able to not only raise awareness but also educate our audiences on sight and hearing loss to make a difference to their lives too".
Deafblind UK supports people with combined sight and hearing loss, enabling them to have the life they want. It is estimated that nearly 400,000 people in the UK are deafblind, and that figure is increasing as our population ages.
Jadek is touring across Yorkshire until 4th December. For more information please visit: imagineiftheatre.co.uk/production/jadek/
Calm: The Magic of Sleep
RRP: £9.99
Available to purchase on Amazon and from all major book retailers
The Magic of Sleep is the ultimate guide to good sleep, and is packed with facts about sleep through history, bedtime stories for adults, pre-bedtime recipes and life-changing tips.
The Magic of Sleep
Calm app
RRP: £35.99 for annual subscription
Gift card available to purchase through the Calm website here
The number 1 app for meditation and sleep, Calm offers range of guided meditations, music, sleep stories (featuring celebrity guest readers, Stephen Fry and Matthew McConaughey), masterclasses and body stretches to aid sleep and wellbeing.
The Lion and The Elephant is a children's art book! Pages upon pages of coloring book fun, drawing tutorials, paired with an endearing story about friendship. Your child will create their very own magical story! Perfect for ages 4-11.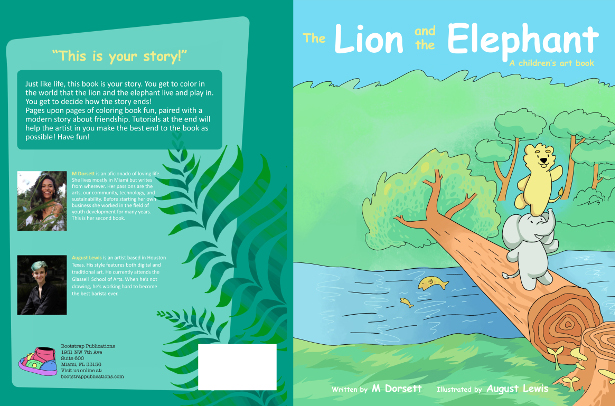 Introducing Nora by LOVENSE.

FACEBOOK | INSTAGRAM | TWITTER | YOUTUBE | PINTEREST
Nora
The Original Bluetooth Rabbit Vibrator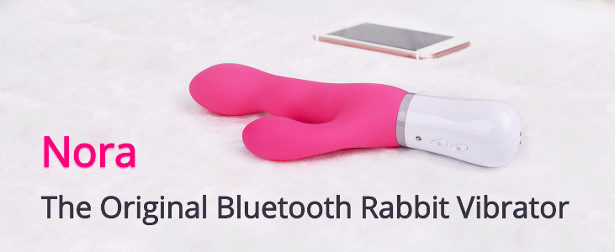 Designed to pleasure your G-spot!
Nora's Innovative Design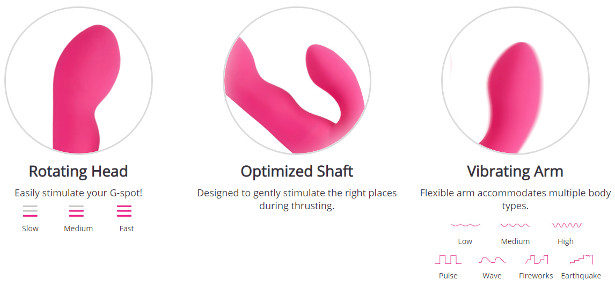 We've revolutionized rabbit vibrators.
Smartphone control makes solo play, foreplay or long distance play easier!
Connect Nora to a Bluetooth-enabled device and you will see a control panel in our smartphone app or PC/MAC software. Total set-up time for all devices is just a few minutes! After you connect once, your device will automatically remember it.
Of course, you can also control the vibrator using the buttons on the handle.
One-Year Warranty
The Lovense team has been developing high tech vibrators since 2009! Nora is the result of years of development and is designed to live up to your needs and expectations. By working with our users, both the hardware and software has been continually perfected to live up to meet your needs.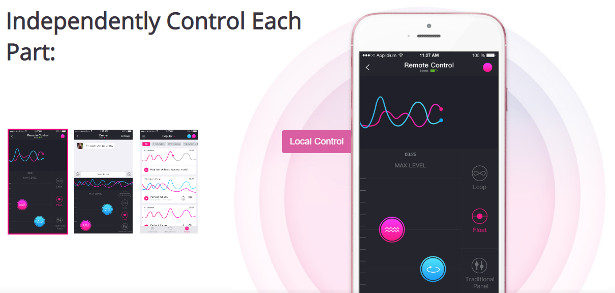 Max 2 by Lovense designed for your pleasure…
FACEBOOK | INSTAGRAM | TWITTER | YOUTUBE | PINTEREST
Max 2 Bluetooth Male Masturbator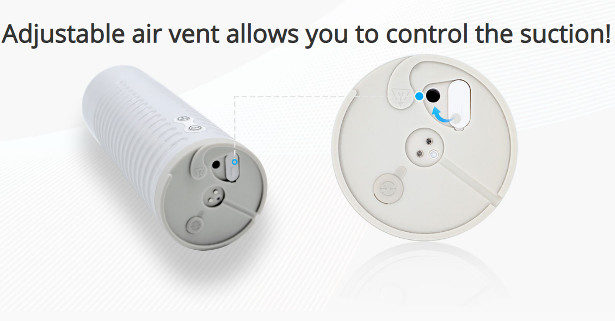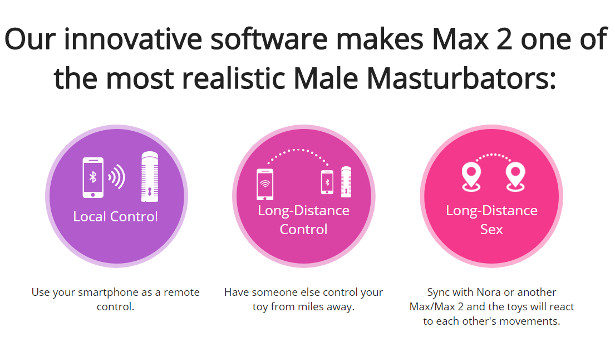 About Lovense
Inspired by the frustrations of his own long distance relationship, the founder has been experimenting with sex tech since 2010. Lovense's CEO decided to make his&her toys, that can be controlled via the Internet by a long distance partner or by the user with Bluetooth. In 2013, we released our first products, Max and Nora – the world's first two-way interactive long distance sex toys. Since then we have added to our product collection to provide pleasure in the multitude of ways you deserve regardless of whether you are a solo user, M/M couple, F/F couple or M/F couple.
We continue to lead in the sex tech field. In May 2015, we became the first company to have our toys integrated with virtual porn for the Oculus Rift, Samsung Gear VR and other VR headsets. In November 2015, we released the first sex toy able to be controlled via an Apple Watch.
There is more innovation coming… like our page to follow us and keep updated as we continue to innovate in the sex tech space!