Welsh Rugby's Fab Four Launch Coffee Brand With Personality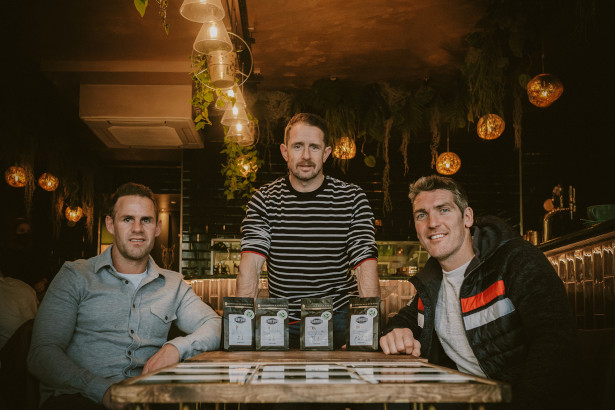 The quartet of rugby legends known in their heyday as the 'Fab Four' are dealing with grounds of a different variety with the launch of a new business venture that will also raise funds for Velindre Cancer Centre in Cardiff.
Coffee lovers Shane Williams, Mike Phillips, James Hook and Lee Byrne have gone from the Beatles to beans with flavours that reflect their individual characters and attributes as players.
Mike's IX is "a medium bodied coffee, made using a blend of the highest quality coffee from Central and South America, delivering a delicious well-balanced coffee with smooth aftertaste, suitable anytime of the day or night";
Lee's XV is "a fantastic blend of the best coffee of the season, well balanced with undertones of apricot and nectarine, a vibrant lime acidity and dark chocolate finish";
Shane's XI is "a medium bodied coffee, made using a blend of the highest quality coffee from Colombia. A deliciously full flavour, with a creamy taste and sweet caramel finish";
and James' X is "a medium bodied coffee, made using a blend of the highest quality coffee from Africa, extremely bright, consisting of berry and fruit flavours, and with a deep complex body."
Boasting a combined 308 Welsh caps and 10 British and Irish Lions appearances, the talented Galacticos amassed 742 points for Wales, earning them the nickname 'Fab Four' when they starred for Ospreys, Wales and the Lions. Now they are starting a new business together to create great tasting coffee, keep their friendship intact, and make a contribution to a worthy cause.
"To be honest, it was as important for us to have a reason to meet up and keep our friendship going as much as starting a business", said Lee. "When we finished playing, we went from spending all our time together to going our separate ways, and we just wanted that shared interest to pull us back together again."
The foursome have received a huge amount of support and guidance from Huw Williams at Great Taste Award-winning Welsh Coffee Company, who ethically source the high quality speciality grade African and Central and South American green beans before lightly roasting on the Gower.
James picks up the story: "We'd been looking for a business venture for some time, and we all love coffee, so why not start our own coffee brand with some great flavours that reflect our own personalities. As things start to look a bit more optimistic going into 2021, we want our Fab Four coffee to give people a bit of a lift."
The new drinks venture will sit alongside the numerous other business, sports and broadcasting interests the boys have developed since hanging up their boots.
Wales' record try scorer and former IRB Player of the Year Shane Williams MBE is a patron for Velindre, and is regularly involved in energetic fundraising efforts. He said: "For us to have fun building a brand that is made in Wales and can give something back to a fantastic charity in what's been a really difficult year is all we want. It's been lovely working together again, and let's just see how far we can take this. Who knows, with global warming we may one day be able to grow the coffee beans in the Amman Valley!"
Wales' most capped scrum-half Mike Phillips might be based in Dubai nowadays, but he's well on board with his mates. Mike said: "Since we decided on a coffee brand, it's come together really quickly and we're really pleased with the product and its packaging. I bet mine sells the most!"
Launching in time for the Christmas market, the boys are looking at a variety of retail and distribution opportunities for early next year. And you could say they've done their global research during their playing careers, experiencing the finest coffees of France and Japan.
Fab Four coffee is available through fabfourcoffee.com – a website developed by Turf Creative, with caricatures created by Richard Bradbeer for Velindre.
For the Welsh Fab Four, it's not about 'Yesterday' – they just want to make a coffee that says 'Love Me Do'.
Walker's Shortbread Christmas range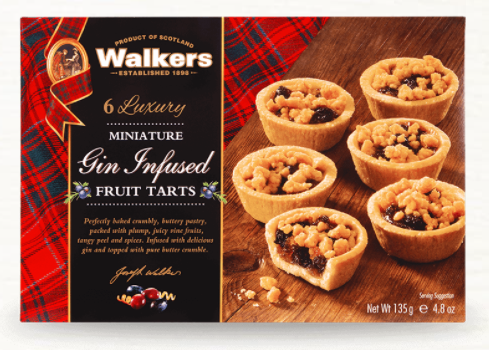 Walker's Shortbread is an independent, family owned business (currently in its 5th generation!) and is a brand which is truly synonymous to Christmas. From their Luxury, award winning Mince Pies to their Christmas Tree Tin packed with Mini Christmas Tree Shortbreads or even a Build Your Own Hamper for the ultimate sweet treat – there is something for everyone this year.
Santa Tin 200g
Enjoy Walker's mini festive shortbread stars from this jolly Santa Claus tin. This wobbly Santa tin will make the perfect stocking filler for all the family or a great Christmas treat for your favourite teacher.
2 bags of 18 mini stars
RRP: £9.00
Available from: https://www.walkersshortbread.com/product/santa-tin/
Luxury Mince Pies 372g
Walker's traditional Mince Pies are a luxury Christmas delicacy. Only the finest ingredients are used, including: apple, currants, sultanas and candied citrus peel. Encased in shortcrust pure butter pastry.
6 Luxury Mince Pies
RRP: £3.30
Available from: https://www.walkersshortbread.com/product/luxury-mince-pies/
Gingerbread House Tin 200g
What better place to store your gingerbread men but in their own Gingerbread House. Filled to the brim with mini gingerbread men biscuits, just the right amount of snap and with a slightly spicy texture makes them the perfect snack at any time.
36 Mini Gingerbread Men
RRP: £9.00
Available from: https://www.walkersshortbread.com/product/gingerbread-house-tin/
Miniature Gin Infused Fruit Tarts 135g
These luxury miniature Gin infused tarts are the perfect treat all year round. Baked in Walker's Highland bakery they are a succulent blend of traditional mincemeat ingredients (sugar, apple, currants, sultanas and candied citrus peels) infused with a nip of Gin in light, melt in your mouth short crust pastry with a crumb topping.The perfect treat for any afternoon tea tray or as a petite four after dinner.
6 Mini Gin Infused Fruit Tarts
RRP: £3.30
Available from: https://www.walkersshortbread.com/product/miniature-gin-infused-fruit-tarts/
Walker's Advent Calendar
Featuring a sleek new design and delicious products behind every window, this limited-edition launch is the perfect gift for any Walker's Shortbread fan. Wake up each crisp, Christmas season morning in the best way possible, by opening 24 advent doors to individually wrapped, bite-size treats on the lead up to the big day.
Delivering a daily dose of Christmas cheer, the new advent calendar design features Walkers' favourites including the Pure Butter Shortbread Fingers, Rounds and Mini Chocolate Chip Shortbread.
RRP: £14.99
Exclusively sold on the Walker's Shortbread website – https://www.walkersshortbread.com/product/walkers-shortbread-advent-calendar/
'Build-Your-Own' Hampers
Build The new service on the Walker's Shortbread website offers shortbread lovers or Christmas shoppers the opportunity to choose eight of their favourite festive Walker's products, and have them housed in a premium, branded jute bag. With no limitations on products, customers can choose all of the same product, or a mix of best sellers, including shortbread rounds or fingers, oatcakes, biscuits, cakes or tarts.
Available from: https://www.walkersshortbread.com/product-category/build-hampers/
RRP: From £15 depending on product dependent on selected products.
Vitali Vitaliev takes armchair
travellers on global exploration with new book
– Award-winning writer encourages readers to let their minds travel –
The Bumper Book of Vitali's Travels – a curation of Vitali Vitaliev's renowned travel writing over the last thirty years – is being published on February 1st by Thrust Books.
At a time when real-life voyages remain off limits for most, The Bumper Book of Vitali's Travels enables anyone to journey vicariously and explore virtually the places that self-confessed 'dromomaniac' Vitaliev has visited. The book includes hundreds of locations across five continents ranging from the more familiar – reimagined – to the completely obscure, all brought vividly to life by the author's amusing and inimitable writing style.
The book chronicles Vitali's first trip outside of the USSR, when he took a train from Moscow to Britain, through to a final journey in March 2020 to Slovenian/Italian town Nova Gorica/Gorizia, just as lockdown was making the open and all but imaginary border real and visible again for the first time in 13 years. In between the first and 'last' trips, the author takes the reader on an unforgettable journey around islands, across micronations and quirky enclaves, atop mountains into valleys and through all shades of weird, wonderful, sublime and ridiculous.
Amongst many other journeys, readers can join Vitali on his explorations pre- and post- lifting of the iron curtain, around Italy in pursuit of a bad meal, 'chasing ghosts' as he follows in the footsteps of his favourite authors, and at some of his favourite destinations including Alaska, South Korea, Nevis, the Falkland Islands, Mount Athos, Tasmania, Venice and Montreuil-sur-Mer.
The Bumper Book of Vitali's Travels transports readers around the world from the comfort of their armchair and provides plenty of travel inspiration for the future.
"As a professional travel writer whose wanderlust has seen me spend most of the last 30 years on the move it would be easy to succumb to pessimism and ennui with the current restrictions on movement. However, as an experienced 'armchair buccaneer' I have an instrument to make confinement bearable – travels of the mind," said Vitali Vitaliev. "The Bumper Book of Vitali's Travels is intended to be a catalyst for readers to reminisce about their own travel experiences as well as indulge in mine."
The Bumper Book of Vitali's Travels will be available in paperback and for the Kindle through Amazon UK and Amazon US from February 1st, 2021.
ISOLATED BRITS IN NEED OF COMFORT FOLLOWING "TOUGH YEAR",
WITH MORE THAN HALF FEELING MORE DOWN AND UNSETTLED THAN EVER BEFORE
New research unveils top 50 moments Brits feel most content – with having a cuppa, hugging a loved one and spending time with pets topping the poll
More than half (53 per cent) are "dreading" the winter months this year, with four in 10 not looking forward to a 'Covid Christmas.'
Sadly 53 per cent admitting that they have felt more down and unsettled than ever before
15 per cent have turned to other countries for inspiration on how to boost their wellbeing
Almost four in 10 also said they have embraced the 'hygge' way of life – a Danish concept of cosy contentment and wellbeing
Possitive Psychologist, Miriam Akhtar, comments on the findings and dishes out her top ten hips on how to hygge
Brits feel most content when spending time with loved ones, having a cup of tea and sleeping, a study has found.
After a lonely and separated 2020, almost four in 10 feel at their most relaxed and happy when in the company of friends and family, and 27 per cent when having a hug.
Others feel content when laughing (32 per cent), having a clean and tidy house (22 per cent) and spending time with furry friends (19 per cent).
Tucking into baked goods (18 per cent), having dinner cooking in the oven (20 per cent) and simply finishing work on time (seven per cent) also feature in the top 50 list.
More than half of those polled admitted to needing comfort more than ever this year, with 67 per cent feeling this year has been mentally tough.
Paulina Gorska, Marketing Manager at Schulstad Bakery Solutions, who commissioned the research, said: "This year has been one of the hardest many of us have ever faced.
"And in a time of turmoil and uncertainly, we turn to comfort and want to spend time doing things which leave us feeling content, happy and able to forget about the real world for a little bit.
"Whether that is speaking to loved ones, reading a book or simply taking a few moments in the morning to unwind and enjoy a coffee and Danish pastry, it's important to find something which leaves you feeling cosy and content to help your wellbeing.
"Sometimes it's the little things in life which can make the most difference to how you feel."
The study also found more than half (53 per cent) of those polled went as far as to say they were dreading the winter months this year, with four in 10 not looking forward to a 'Covid Christmas.'
And with 53 per cent admitting that they have felt more down and unsettled than ever before, 15 per cent have turned to other countries for inspiration on how to boost their wellbeing.
Almost four in 10 also said they have embraced the 'hygge' way of life – a Danish concept of cosy contentment and wellbeing.
A fifth have done this by appreciating their surroundings, while 34 per cent have enjoyed the simple pleasures.
Others have made the most of socially distanced brunches with friends (12 per cent), enjoyed a good book (23 per cent) and indulged in a spot of pampering (12 per cent).
Positive Psychologist and author of The Little Book of Happiness, Miriam Akhtar, commented on the findings: "This survey reflects what we have seen over the course of the pandemic. When stress levels rise, people's need for a sense of peace grows and we return to the simple, meaningful activities of life like hanging out with loved ones or engaging in absorbing hobbies and crafts.
"Hygge is a joyful state of mind when you feel at your most relaxed which more people should look to incorporate in their lives. To do hygge you need to feel completely at ease, either alone or in the company of loved ones. It clearly works as the Danes frequently top the league table of the happiest nations."
The Scandinavian trend has rapidly grown in popularity in recent years. Earlier this month, previous Great British Bake Off star, Sandi Toksvig, kicked off her BBC Radio 4 show that explores the Danish notion of hygge with celebrity guests.
Despite Brits grasping the concept of 'Hoo-gah', just one in five know how to pronounce the word (sounds similar to nougat).
More than half of those polled said they are in need of a Hygge moment, with 55 per cent feeling this way during 2020 more than ever before.
According to the data, three in five declared they felt "happier and healthier" when implementing hygge into their daily lives.
Top 50 things which make Brits feel most content
Spending time with family or loved ones
Laughing
Listening to music
Having time for myself
Reading a book
Watching tv or a film
A hug
Having a hot drink and pastry
Chocolate
Eating your favourite meal
A long walk on the beach or in the woods
Getting into a bed made with freshly washed bed sheets
Sleeping
Hanging out with friends
A clean and tidy house
Reconnecting with nature
Travelling
A comforting dinner
Booking a holiday
Smiling
Spending time with pets
Exercising
Having a slice of cake or baked good
Connecting with your partner
Having a lie in
Eating something sweet
Switching off
Helping other people
Sitting under a blanket on the sofa while it's raining outside
Ticking everything off your to-do list
Hearing your children laughing
Cooking or baking
Waking up and realising it's the weekend
An early night with a good book
Decluttering
Going on a date with a loved one
Starting a new book
Pampering
A good day at work
Having a bath with a candle
Listening to the radio or a podcast
Buying everything you needed on your shopping list
Crafting
Finishing work on time
Meditating
Cleaning
Painting or drawing
Putting your out of office on
Keep a gratitude log or diary
Being on social media
10 small ways to hygge according to happiness expert, Miriam Akhtar
Create a hygge home. Comfy sofas, log fire, woodburner, low lighting, candles, cosy blankets. Listen to great music. Mull some wine. Scent your environment with nutmeg, cinnamon, cloves, pine.
Dress hygge. Comfortable loose-fitting clothes, fleeces, onesies, thick woollen socks, sheepskin slippers and boots. Repurpose your apres-ski wear for lounging around. Drop the bra.
Cook hygge with food and drink that warm you up – hot chocolate, warm Danish pastry, soups, casseroles, roasts, curries. Eat seasonably with winter veg.
Do hygge. Engage with simple, pleasurable activities like those long-neglected hobbies. Read a book rather than surf online. This year has seen a resurgence of craft activities – baking, sewing, knitting. Jigsaw puzzles. Activities like these put you into flow aka 'in the zone', a delicious state where you're fully absorbed in what you're doing.
Family hygge. Spend time with your loved ones, hanging out and chatting, playing games, walking in the forest or on the beach. The biggest source of wellbeing is our relationships with other people.
Friday night hygge. Instead of a Friday night on the town, Danes will often start the weekend by snuggling on the sofa to watch a film with their loved ones, accompanied by snacks. Think Gogglebox.
Take an evening walk to admire the Christmas lights and enjoy the feeling of peace on the quiet streets. Get together with neighbours to arrange festive window displays. Get your road to do an advent calendar.
While you're on the sofa watch a classic movie like It's a Wonderful Life or one of the Disney films.
Go to bed early with a good book or magazine. Sleep in. Linger in bed in the morning.
Do nothing! Relax and let your mind wander. Enjoy the freedom to be a human being rather than a 'human doing'.
A literal last minute gift that would definitely resonate with the Rugby community (and gets instant electronic delivery!)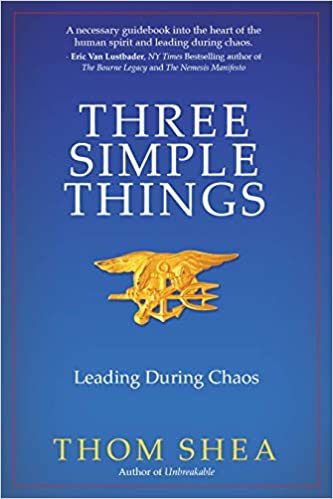 It's an audio or e-copy of bestselling author Navy SEAL Thom Shea's recent release, "Three Simple Things: Leading During Chaos." I'll let the book's description speak for itself (below), and am happy to set up an interview with Thom if you'd like to speak to him directly.
Listen: Here's a recent podcast in which Thom clearly describes his method of doing "Three Simple Things" to live a successful, non-negotiable life.
Read: "Three Simple Things" book description.
Navy SEALs know how to manage chaos better than anyone on the planet – now you can, too!
"This book will blow your mind. It is the secret sauce for success in the face of chaos!" – Lt. Col. Dave Grossman, author of On Killing, On Combat, and On Spiritual Combat
Business is messy. Life is unpredictable. Leading well during turbulent times is more important than ever.
Retired Navy SEAL, Thom Shea, served with the U.S. Navy for 23 years with distinguished valor. As a bestselling author and leadership consultant, he has trained thousands of people to overcome chaos by applying the rule of Three Simple Things to their lives and businesses.
Thom developed his leadership process during his military career where he served in three wars, ultimately leading a team of SEALs into Afghanistan in 2009. He earned a Silver Star, Bronze Star with Valor, Army Commendation with Valor, and his second Combat Action Medal. He was also hand-selected to serve as Officer In Charge of the famed SEAL Sniper course.
"Three Simple Things is a necessary guidebook to leading during chaos." – Eric Van Lustbader, New York Times bestselling author of The Bourne Legacy
In Three Simple Things, you will learn how to:
* Lead like a SEAL during any type of challenge
* Identify the powerful internal dialogue that makes or breaks your success
* Simplify complex problems into manageable solutions
* Understand how and why to lead a "non-negotiable" life
* Envision what life would be like if you never, ever quit
* Create peace and abundance in your health, business, and relationships
Navy SEALs know how to prevail over insurmountable odds. Now you can learn their secrets. Read Three Simple Things and discover how to triumph over obstacles and live a success-driven life.
SPREAD CHRISTMAS CHEER WITH A GIFT FOR ALL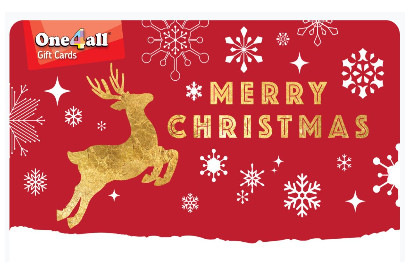 Take the stress out of Christmas shopping and give the gift of choice
The One4all Gift Card can be spent at more than 55,000 stores nationwide
Gift cards can be loaded with any amount between £10-£120
The festive season is almost upon us, meaning Christmas shopping cannot be avoided any longer.
Take the stress out of shopping this year with One4all, the UK's leading multi-store gift card. Allowing recipients to choose a gift that they really want, the One4all Gift Card is the perfect way to treat someone this Christmas.
The One4all Gift Card can be used to shop in-store and online at more than 55,000 stores across the UK, giving recipients the chance to find a store that is perfect for them. Retail partners include favourites such as Marks and Spencer, John Lewis, Rituals, H&M, Warehouse, The Perfume Shop, B&Q and many more.
The gift card can be purchased online at one4all.com, or for those who live further afield, you can purchase a One4all Digital Gift Card to send direct to their phone. The One4all Gift Card can be loaded with any amount from £10 to £120, making it suitable for any type of budget.
With so much choice for everyone, let them choose a gift they really want this Christmas.
Revitalise Your Skin
Recipients who love to leave their skin feeling refreshed and rejuvenated year round will relish the chance to explore the skincare products from high-street shops including Rituals, Dr Botanica, The Body Shop, Boots, Mankind and Feel Unique.
Revamp Your Home
It might be that recipients want to make their house more homely this Christmas or do a spot of DIY, using their gift card to spruce up their home they won't be disappointed with the choice of stores such as John Lewis, Argos, Carpetright, HomeSense, B&Q and Crown Decorating Centres.
Get the Latest Tech
For those who love to have the latest tech and gadgets, they will jump at the chance to buy a new smart watch, laptop, or even a sound system for their home. Recipients can search for the perfect item from a choice of products available at Curry's PC World and Carphone Warehouse.
Entertain Yourselves
If recipients love to get out and see the latest blockbuster on the big screen, they can head down to VUE and Empire Cinemas for a night of popcorn and sweet treats. For those who like to wine and dine, they can redeem their One4all Gift Card on some delicious food at Pizza Express, Wagamama's, Zizzi's and All Bar One.
Thrill Seekers
For the adrenaline junkie friend or family members, they will be delighted to find out they can put their gift card towards a fun day out or a thrill-seeking adventure with Virgin Experience Days or Red Letter Days. From super car driving to Segway tours or even a trip to Go Ape, there is something for everyone to enjoy.
The One4all Gift Card is available in a choice of Christmas designs and can be purchased at one4all.com, from your local Post Office or gift card stands in Tesco, Morrisons and Co-op stores nationwide.
The One4all Digital Gift Card can be purchased online at one4alldigital.com, where you can add a personal touch by including a custom message, image or video, making it extra festive for the occasion.
For more information, visit: www.one4all.com.
INTERNATIONALLY ACCLAIMED 'THE ART OF BANKSY' EXHIBITION COMES TO LONDON IN SPRING 2021: TICKETS NOW ON SALE
The UK's first chance to see the world's largest touring collection of Banksy artworks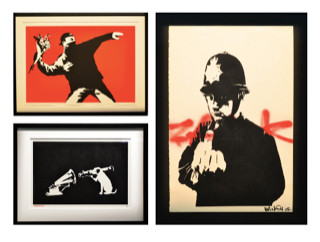 Launching in March 2021, The Art of Banksy opens for a limited season in the heart of London, Covent Garden
World-famous pieces including Flower Thrower and Rude Copper will be hung among works rarely seen by the general public
Following global success and outstanding reviews, London tickets are on sale now at artofbanksy.co.uk
The Art of Banksy announces that the show will go on, and tickets are now on sale.
Anticipated to be one of the stand-out shows of the spring, and coined as one not to be missed, the world's largest touring exhibition of Banksy Artworks is coming to London. For the very first time, the UK will host an array of unique pieces from the mysterious political activist, satirist and artist, who has spent most of the last three decades anonymously tagging the streets of the world.
On loan from private collectors across the globe, the colossal collection includes authenticated and certified Banksy artworks rarely seen by the general public, alongside iconic favourites such as HMV Dog and Girl and Balloon. Infamous prints, sculptures and limited editions will be scattered across the walls of a vast 12,000 square foot space in the heart of Covent Garden.
From Tel Aviv to Toronto, and from Melbourne to Miami, this acclaimed exhibition has welcomed over 750,000 visitors worldwide. Following Banksy's Show me the Monet artwork collecting over £7.5m at auction last month, public intrigue around one of the most talked-about artists of the 21st century seems to only be increasing. Decades of rumors continue to plague the headlines as the identity of this world record breaking artist remains a mystery, only fueling the global interest in this hotly anticipated London debut.
Although The Art of Banksy is not authorised or curated in collaboration with the artist himself, international specialist in the Street Art Genre, Chris Ford, successfully steps up to the mark of curator. Chris was instrumental in developing the commercial rise of Banksy's artwork in the secondary market, successfully placing multi-million-pound works into prestigious international collections.
Chris has co-curated a number of significant public and notable exhibitions including internationally touring show, The Art of Banksy (2014-2018), Banksy: Greatest Hits: 2002 – 2008 (London, 2018) and Street Art overview They Would Be Kings (2016) in association with Sotheby's Hong Kong.
Chris Ford, Curator of Art of Banksy:
"This is a one-of-a-kind exhibition. Banksy is the most powerful and recognised artist of a generation, who has been completely ignored by the establishment thus far. There is no reason why there shouldn't be a Banksy hanging in every single major contemporary art museum in the world."
The Art of Banksy has already received international acclaim from the below:
"A must see!"
MARIE CLAIRE
"You think you know his work. Until you've seen it live, you don't. Powerful and passionate"
NEWSTALK 1010
"The Art of Banksy will serve as a welcome reminder of the explosive impact of the artist's works, and of the powerful potential of street art.
TIMEOUT
"Basically, this isn't one to miss"
HARPERS BAZAAR
On sale now, tickets to this long-awaited exhibition are the perfect gift for any culture-seeker this Christmas. Guaranteed to be something to look forward to in 2021, book your ticket at artofbanksy.co.uk now.
The 12 Hottest Wellness Destinations to Travel in 2021

Health and Fitness Travel, the wellness holiday specialists has compiled a second to none list of health and fitness retreats to cater for each month of the 2021 calendar, with the specific purpose of remedying the aftermath of what has been an immensely challenging year for all. Predicting a major surge for holiday bookings in 2021, global travel has never been more eagerly anticipated, so discover the perfect month by month travel guide for those seeking wellness in 2021.
2020 had lots of ups and downs regarding travelling – everyone was affected in some manner by Covid-19, the virus itself, lifestyle changes, mental health, weight fluctuation, perhaps a mixture of many of these. However, with a vaccine so close, 2021 is set to be a sensational return to normality, with many craving and deserving of a wellness retreat to blow off some steam, indulge themselves and rejuvenate their being.
Perhaps an adventure sailing in the Maldives over summer or a full medical reboot in the Philippines this spring? A British detox at the beginning of the year to start it right, or even a Greek escape tailored to romance? Whatever is needed, this list provides an outlet for everyone that has a thirst for escapism, renewal, and serenity.
January: The Detox Retreat: The Glass House Retreat , UK
Start the year off right with a thorough detox surrounded by acres of sweeping fields in a state-of-the-art wellness facility, less than an hour from London. A contemporary marvel, The Glass House Retreat offers a thorough and invigorating detox retreat to help beat the lockdown blues. Expect a full-body composition analysis with bespoke goal evaluations, cryotherapy, deep tissue massages as well as a choice of three full board interchangeable dietary plans to achieve your targets. With this, The Glass House also boasts a dedicated team of spa therapists, reiki practitioners, personal trainers and a Colonic Hydrotherapist.
Health and Fitness Travel (0203 397 8891, healthandfitnesstravel.com) offers 5 nights at The Glass House from £1,120pp or £1,400 for single occupancy. Price includes a full board diet plan and a detox programme.
February: The Relaxing Romantic Retreat at Casale Panayiotis, Cyprus
February, the month of romance! Why not celebrate your love against a backdrop of pine-covered mountains, a turquoise winding river and beautiful gardens with a distinct sense of privacy? Casale Panayiotis has a bespoke Spa and Wellness programme divided into three lists that create a romantic getaway with a personal touch. A fusion of traditional and modern treatments includes: Chromatherapy, a sulphur spring ritual, and even an Indian head massage to ignite the spark in your romance after a dreary 2020. To top it off, booking with Health & Fitness Travel grants a free room upgrade (subject to availability) and a bottle of wine to share overlooking the stunning panoramic views together.
Health and Fitness Travel (0203 397 8891, healthandfitnesstravel.com) offers 7 nights at Casale Panayiotis from £1,170pp or £1,425 for single occupancy. Price includes breakfast, a Spa & Wellness programme and return private transfers.
March: Put a Spring in Your Step at The Fit Retreat, Spain
Springtime, the period of rebirth and creation, the perfect time create a new fitness driven way of life after being locked inside! On the sun-soaked isle of La Palma, amongst palm trees, volcanoes and white sand beaches resides Fit Retreat which offers a wellness programme that champions physical and mental health above all else. Daily routines include expert-led workout sessions leading to diverse activity sessions such as volcano hiking or paddle boarding until finally powering down at the end of the day with mindful yoga and a relaxing full body massage. However, this newfound fitness-centric life doesn't have leave you in La Palma! Booking with Health and Fitness Travel provides an exclusive home workout programme.
Health and Fitness Travel (0203 397 8891, healthandfitnesstravel.com) offers 7 nights at Fit Retreat from £1,155pp or £1,345 for single occupancy. Price includes full board (5 nights), a fitness programme and return private transfers.
April: Swap April Showers for Mind & Body Empowerment at Bliss Body Retreat, Bali
No April fools here, only spirituality on this holistic escape to Bliss Body Retreat. As much as 2020 took a toll on society's physical health, it also dealt a serious blow to mental health. Whilst there is never an easy fix, the Divine Body programme has an innate focus on mental wellbeing and strengthening your fortitude with personal spirituality sessions, guided chakra meditation, profound yoga, and pranayama, as well as a complimentary Spa treatment with Health and Fitness Travel. Alongside this, enjoy a gourmet full board plan that nourishes you cutting out caffeine and alcohol.
Health and Fitness Travel (0203 397 8891, healthandfitnesstravel.com) offers 7 nights at Fit Retreat from £2,000pp or £2,770 for single occupancy. Price includes full board (6 nights), a wellness programme and return private transfers.
May: The Mindful May Getaway at: The Farm, The Philippines
With Summer around the corner, this Philippines' weight focused retreat is the perfect time to assess your lifestyle and habits with professional guidance to optimise your wellbeing. Know exactly where your health stands after a peculiar year surrounded in a tropical paradise at the base of Mount Malarayat with Weight Management at The Farm. Undergo bespoke fitness, dental and nutritional assessments, a cellular health screening and blood chemistry. This medical approach is partnered with wellness treatments, including traditional acupuncture, Aqua slimming therapy, a Hilot massage and even a Kidney cleansing wrap to rectify the physical problems that 2020 caused.
Health and Fitness Travel (0203 397 8891, healthandfitnesstravel.com) offers 6 nights at The Farm from £2,475pp or £3,280 for single occupancy. Price includes full board, a wellness programme and return private transfers.
June: Enhance Your Beauty at Lefay Dolomiti, Italy
Amid blissful summer, not far from Romeo and Juliet's Verona lies Lefay Dolomiti; a brand-new state-of-the-art retreat with an intrinsic focus on wellness. Surrounded by crystal lakes, lush forests and snow-capped mountains, this exquisite escape has a specific programme designed to unlock your true beauty. With a rigorous skincare routine, let your face glow with HydraFacial MD Treatments, Oxygen Therapy Intraceuticals and a chestnut flowers scrub with alpine salt and traditional alpine butter. With this, Health and Fitness Travel provides exclusive free access to Salt Lake 'La Luna nel Lago' and VIP arrival with Fruit Juices and a fresh fruit platter waiting for you.
Health and Fitness Travel (0203 397 8891, healthandfitnesstravel.com) offers 3 nights at Lefay Dolomiti from £1,920pp or £2,205 for single occupancy. Price includes breakfast a beauty programme and return private transfers.
July: Set Sail for Summer with a Maldives Sailing Tour
Ahoy, it's time to set sail on this exhilarating adventure to one the most sought-after corners of the globe! The Maldives are as close to paradise as you can get, and you can explore them in up to a group of eight embarking on a heavily modernised Maldivian fishing boat complete with its very own crew. A Captain, local guide, local chef, and two deckhands to boot will take care of your party's every need as you focus on the adventure ahead. Snorkelling gear is provided for you to dive into the teal waters and explore the vibrant coral reefs, or perhaps sit up on deck basking under the sun? The trip's route will also visit isolated tropical islands, where you can have your very own slice of perfection on the pristine white sands.
Health and Fitness Travel (0203 397 8891, healthandfitnesstravel.com) offers a 6-day tour with Sailing Tours – Maldives from £1,410pp. Price includes full board, a crew and return private transfers.
August: An Active August at La Palma & Teneguia Princess, La Palma
To set the tone and scale of La Palma & Teneguia Princess, know that they have not 1, not 3, not 5 but 7 swimming pools! This tropical paradise is home to volcanoes, lagoons and pristine beaches offers a fantastic programme blending wellness and fitness together. Enjoy an immense range of complimentary fitness classes instructed by expert PTs that offer a mixture of core, cardio, weightlifting, and even blissful Yoga. Balance your fitness with laps of La Palma's thermal spa circuit as well as aromatherapy and aloe vera infused massages.
Health and Fitness Travel (0203 397 8891, healthandfitnesstravel.com) offers 7 nights at La Palma & Teneguia Princess from £935pp or £1,100 for single occupancy. Price includes half board, an active programme and return private transfers.
September: A Late Summer Secret at Lily of the Valley, France
Perched on the French Riviera, overlooking the Mediterranean Sea rests Lily of the Valley. With gorgeous architecture, this retreat offers a perfect late summer escape as the Gulf Stream still offers stunning weather even in late September! The wellness programme provides a complete reboot, blending medical, therapeutical, beauty and sport sessions for a fully comprehensive getaway. Enjoy Sport or energy art sessions, INDIBA detox radiofrequency treatment, HydraFacial treatment, Ayurvedic massages and much more. Alongside this, booking with Health and Fitness Travel gets you a specifically tailored personal massage too.
Health and Fitness Travel (0203 397 8891, healthandfitnesstravel.com) offers 7 nights at Lily of the Valley from £4,970pp or £6,075 for single occupancy. Price includes full board, a wellness programme and return private transfers.
October: The European Fitness Break at Vilnius Grand Resort, Lithuania
Amongst the Lithuanian landscape, upon a 900-acre estate and a short drive from the capital city, resides Vilnius Grand Resort. Get your sweat on with the Fusion Fitness™ programme to blow off some steam in style whilst also taking a moment to pause and renew. This programme is particularly relevant if you are recovering from an injury as Vilnius's Pendex® Gym uses technology and analytical software to find the exact exercises to recover individually specific injuries. Expect a bountiful amount of exercise activities including functional, core and strength training, aqua aerobics as well as a golf lesson! However, it isn't all-out exertion all the time! Calming oil massages, Reflexology and nourishing body scrubs offer the perfect antidote to aching muscles!
Health and Fitness Travel (0203 397 8891, healthandfitnesstravel.com) offers 7 nights at Vilnius Grand Resort from £974pp or £757 for single occupancy. Price includes breakfast, a fitness programme and return private transfers.
November: The Immunity Boosting Retreat at RAKxa Hotel, Thailand
Rakxa somehow manages to feel quietly isolated amongst the greenery whilst only being across the Chao Phraya River from the bustling city of Bangkok. This wellness retreat has an intrinsic dedication to medical health and boosting the immune system. Their Gut Health programme is a comprehensive experience to restore and improve your gut's flora, imperative to good health. A thorough anti-inflammatory meal plan, with tailored consultations with Doctors, and detailed medical evaluations are twinned with traditional Shirodhara, acupuncture and pranayama for a complete overhaul to strengthen your immune system and encourage a healthy gut.
Health and Fitness Travel (0203 397 8891, healthandfitnesstravel.com) offers 7 nights at RAKxa Hotel from £13,505pp or £12,193 for single occupancy. Price includes full board, a health programme and return private transfers.
December: The Luxury Wellness Break at Gleneagles, UK
Deck the halls with boughs of holiday! Set amongst rustic sweeping highlands, this opulent Manor house has an 850-acre estate filled with activities and experiences for you to enjoy! This programme is perfect for the festive period as it gives you free reign of what you want out of your trip whether that be adventure, fitness, rejuvenation or a combination! You could spend Christmas at Andre Farlie, the only Michelin 2-star restaurant in the entirety of Scotland, or perhaps wrapping up and trying the PGA golf courses? Booking with Health and Fitness Travel offers a room to room or suite to suite upgrade, subject to availability!
Health and Fitness Travel (0203 397 8891, healthandfitnesstravel.com) offers 2 nights at Gleneagles from £1,320pp. Price includes breakfast and an experience programme.
For advice, guidance and booking visit www.healthandfitnesstravel.com/wellness-holidays or call 0203 397 8891
IDEALFIT LAUNCHES LIMITED EDITION RED VELVET CAKE PROTEIN
Swap Cake for a Shake…Red Velvet Cake Protein, at Just 100 Calories
IdealFit has launched limited edition Red Velvet Cake protein, with 20g of whey isolate protein per serving, just in time for the holidays!
At just 100 calories, with zero sugar and only 0.5g of fat per portion, IdealFit Red Velvet Cake protein is available now, in 30 serving containers, for $49.99.
Available online now at Idealfit.com
IdealFit Red Velvet Cake Protein
RRP: $49.99
A sustainable gift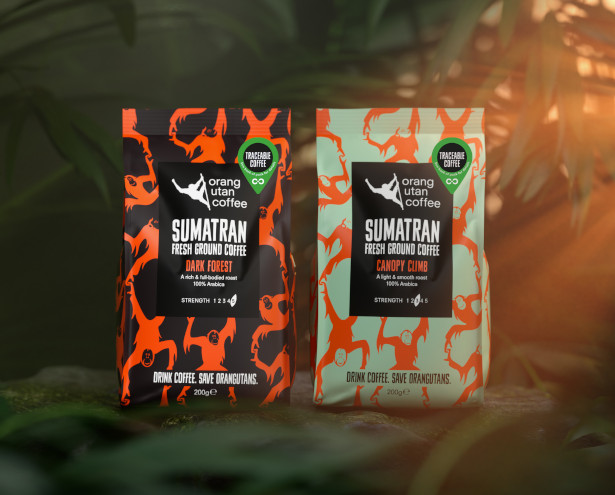 Whilst UK coffee chains may have launched their festive drinks menu, a gingerbread latte may not be everyone's cup of 'coffee' this Christmas. For those after a rich and full-bodied roast with deep flavours of dark chocolate and Morello cherry, look no further than Orang Utan Coffee (£3.75, available in Waitrose and Ocado.com).
www.ucc-coffee.co.uk/coffee/orang-utan/
Born from a mission to save the Sumatran orangutans, coffee lovers can now discover the story behind the Indonesian single-origin, 100% Arabica coffee using farmer connect's innovative 'Thank My Farmer' app.
Whether you're eco-conscious or just trying to do your bit, learn more about the projects underway in Central Aceh, Northern Sumatra by scanning the QR code on any Orang Utan Coffee pack.
INTRODUCING PAMPELLE, THE PERFECT DRINK FOR SUMMER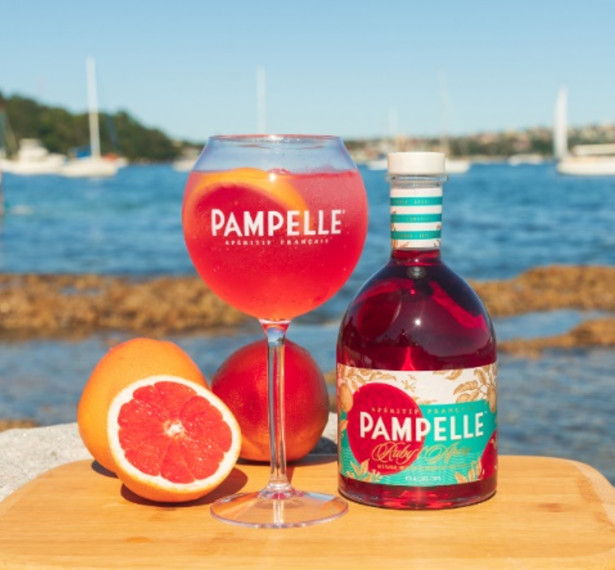 Now more than ever, people look forward to their wind down moments at the end of each day. A moment to sit back, relax, savour and enjoy. While restrictions mean most Australians can't travel at the moment, Pampelle – the world's first ruby red grapefruit aperitif – is bringing the French Riviera and the relaxed holiday vibes to your summer drinks.
Perfectly versatile to use from refreshing Pampelle & Tonic to 'Summer' Pampelle Spritzes to Pampelle Negronis, Pampelle gives a unique holiday feeling with every sip. Crafted on the banks of the River Charente in the Cognac region of France, Pampelle is an artisanal, versatile aperitif capturing the bittersweet essences of the Ruby Red Grapefruit.
The taste is fresh and reminiscent of the south of France, capturing the emotion of the Mediterranean lifestyle, whilst being underpinned with French craftmanship.
With a relatively low 15% ABV and 30% naturally lower in sugar than other leading aperitifs, Pampelle is a complex spirit served simply, focussing on the deep flavours of its natural ingredients.
Luke Grima, General Manager of Think Brands says, "Aperitifs are increasingly favoured amongst Australians as a refreshing tipple on its own or as a flavourful ingredient in cocktails. Pampelle is an exciting aperitif for those looking for something naturally lower in sugar with a broader flavour profile. The colour and flavour makes you feel like you are watching lapping turquoise water and hearing serene sounds of the French Riviera, and its sweetly bitter disposition will make every sip feel like the sun and the sea. This refreshing aperitif is the perfect cocktail for wanderlust, where it's Summertime, anytime."
The very literal star of the Pampelle show is the hand-picked Star Ruby Red Grapefruits, which are distilled three ways to make a distinctive and unique flavour profile. First, the grapefruits are halved and macerated until full extraction occurs. Then, to enhance the natural citrus aromas, fresh peels are macerated and distilled in copper. The rubies are then pressed and reduced until they become a deep, velvety red, giving its distinct colour. The distilled grapefruits are then combined with an artisanal infusion of natural botanicals, macerated citrus peels, and Pampelle's signature Eau-de-Vie, made from grapes that have been fermented and distilled through column stills.
No matter how you enjoy Pampelle, every sip is guaranteed to make you feel like it's Summertime, anytime!
To enjoy the versatility of Pampelle, three signature serves include:
Pampelle Spritz
Ingredients:
• 2 parts Pampelle
• 3 parts Prosecco
• 1 part Soda Water
Method:
– Add plenty of ice to a large wine glass
– Pour in the measured ingredients and lightly stir
– Garnish with a wedge of Ruby Red Grapefruit
Pampelle & Tonic
Ingredients:
• 1 part Pampelle
• Top with Tonic Water
Method:
– Build over ice into a tall glass
– Garnish with a slice of Ruby Red grapefruit
Pampelle Negroni
Ingredients:
• 1 part Pampelle
• 1 part Gin
• 1 part Vermouth Blanc (sweet)
Method:
– Build over ice into a tall glass.
– Garnish with a slice of Ruby Red Grapefruit.
For more information please visit www.Pampelle.com
Available from Dan Murphy's.
Dreaming of a Green Christmas?
Subpod is a revolutionary compost system, which directly takes your foodwaste and turns it into green space.
With zero smells, mess or pests.
The unique design lets your worms live in the soil, the way they're meant to. Underground, your compost worms are safe from the sun and can choose to travel from the life-hub of the Subpod, out into your garden.
Just like a forest floor, they will nurture and aerate your garden's soil, before heading home to eat. Improve your gardens' health, and grow more veggies, with less work.
www.subpod.com
Eco-friendly bamboo toothbrush
www.theotherstraw.com
Sustainable Gift – Bamboo Toothbrush
www.theotherstraw.com/products/bamboo-toothbrush
Help your loved one feel good about brushing their teeth with this eco friendly bamboo toothbrush by theotherstraw.
Their bamboo toothbrush is FSC certified bamboo. It also comes with a compostable bamboo handle and is BPA free and vegan friendly.
You can feel good supporting theotherstraw knowing that they ship worldwide, plastic-free and carbon-neutral. If that wasn't enough, they also donate 50% of their profits to ocean clean-ups – it's a gift that gives back.
THE SWEETEST STOCKING FILLER
Limited-Edition Egmont Festive Honey on-sale from 9 December 2020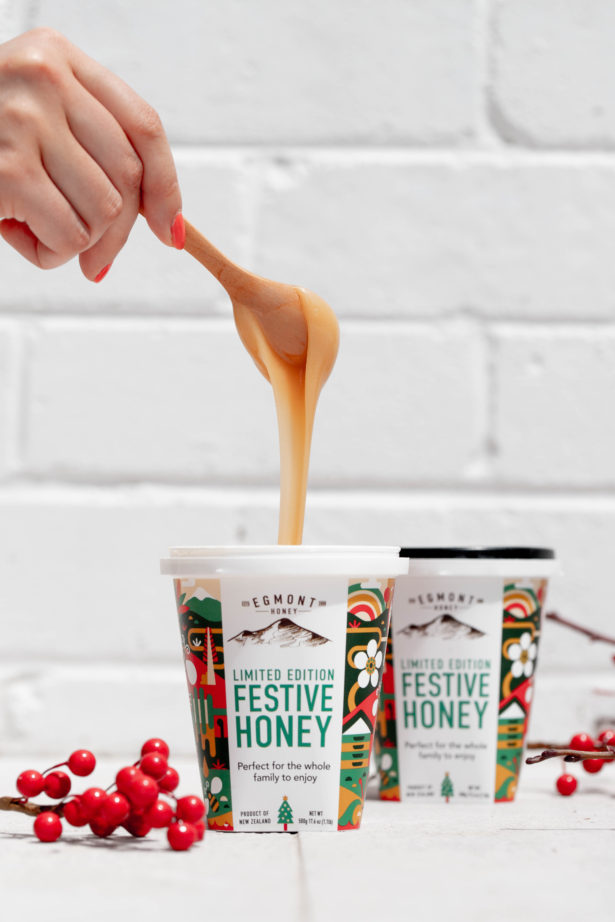 Egmont Honey – the New Zealand company known world-wide for its high-quality Manuka – is releasing a brand-new limited-edition Festive Honey, just in time for the Christmas season.
The sweetest stocking-filler or Secret Santa gift, Egmont's Festive Honey comes with a personalised lid for writing a special message to loved ones.
Egmont Festive Honey will be sold exclusively at Aldi stores across Australia from 9 December 2020 until stock lasts.
RRP is AUD $8.49 per jar.
About Egmont Honey
Egmont Honey is sourced from the untouched alpine region of New Zealand's South Taranaki countryside, only accessible by helicopter allowing for bees to produce the purest and cleanest honey. The family-founded and operated NZ company established by father and son duo Toby and James Annabell, has developed a loyal following globally and exports products to 20 countries all while remaining family owned and produced. Visit: www.egmonthoney.co.nz
A range of kids present boxes to suit all ages and interests- the boxes have the kids name on the front and are colourful, ready to go straight under the tree, with a handwritten card inside.
thepresentfactory.com.au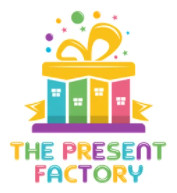 Foundation for National Parks & Wildlife (FNPW) – the charity partner for Australia's National Parks. www.fnpw.org.au/

This Christmas, FNPW has the perfect last-minute, budget friendly gift …. or simply for the person who just has everything! Just $10 will plant and maintain a tree in a bushfire affected region around Australia, as part of FNPW's mission to plant one million trees around Australia to save critically affected species, including the Koala and Glossy Black Cockatoo.
With 85% of Australians concerned that our National Parks and Wildlife will not recover from the Black Summer bushfire season, FNPW is calling on Australian's to give a gift that gives back this Christmas. Source – www.tai.org.au/sites/default/files/Climate%20of%20the%20Nation%202020%20cover%20%5BWEB%5D.pdf
Where is God? Is He there? It sure looks like He's not anywhere!" – quote from 'Where is God'.Bracha Goetz is a supreme children's author when it comes to using a story to satisfy the natural curiosity in children and help parents answer their children's most basic questions.
www.amazon.com/gp/product/099889320X/ref=dbs_a_def_rwt_bibl_vppi_i20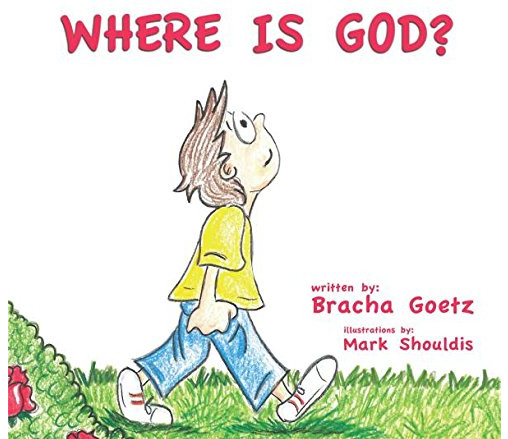 Give the Gift of Peace of Mind with willed.com.au
Willed is Australia's leading online Will-writing platform. We aim to support everyday Australians to create a legally valid will from the convenience of their own home, in their own time and at fraction of the cost.
Writing a will can be scary, but if you have children who are under 18, it is imperative that you set aside provisions, plans and resources for your family. Guardianship is a key part of this plan and can have a huge impact on your children's lives should something happen to you.
Willed's easy to use platform allows you to create a legal will in less than 15 minutes, with options for singles and families from $159 and unlimited revisions for the first 12 months.
Willed gift cards are a unique and meaningful gift for your loved ones this holiday season to create their estate plans and protect their families. Get 25% off with the code XMAS25
Willed makes creating your will simple, affordable and accessible.
Start for free, only pay when you are ready to print and sign.
The first is 'The Wood Roaster' Christmas Blend (www.thewoodroaster.com/collections/coffee-blends/products/christmas-blend):
CHRISTMAS BLEND: Having encompassed the fragrance and energy of this holiday season, pour yourself a cup of gold and sit back, relax, and reflect on this year with joy and hope for next year.
We have sourced the finest beans available right now to create this amazing taste that, we hope, will leave you with a smile. Most of our beans come from micro-lots which basically means a smaller, well-maintained farm, using the best resources and environment possible in the region.
This blend tries to encapsulate the flavours associated with Christmas into a singular blend. A cacophony of berries, including Strawberry, Rasberry, and Blueberry with a touch of Dark Chocolate and Maple Syrup is the perfect way to end the year on a sweet note, courtesy of The Wood Roaster.
The second is Bake Mixes' 'Turmeric & Lemon Bliss Balls Mixes (www.bakemixes.com.au/products/gluten-free-turmeric-lemon-bliss-ball-mix) that are definitely a fan favourite of theirs.
For those wanting to combine a few of the Bake Mixes range into a singular gift, look no further. Their Mini Bake Box is packed with a few of their essentials and caters to all sorts of flavour preferences to ensure everyone is satisfied over the Summer Holidays. For those looking to splurge a little further. The Mini Bake Box's bigger sister The Big Bake Box (www.bakemixes.com.au/products/the-big-bake-box) provides all nine mixes of their extensive range that is delivered straight to your door. Take a deep breath, Bake Mixes has Christmas sorted for you.
The best bit? The entire range is created withs wholefoods, are delicious and fully customisable (dress them up or down, see our website for some inspo) to ensure there's a mix fit for every occasion. From School lunches, to mid-afternoon snacks in the office, the range is designed to be convenient and adaptable – so go wild over Christmas!
IDEALFIT SHARES SEASONAL SMART SWAPS FOR THE HOLIDAYS
Pick Pudding Protein Powder for a Festive Fix with Gains Not Guilt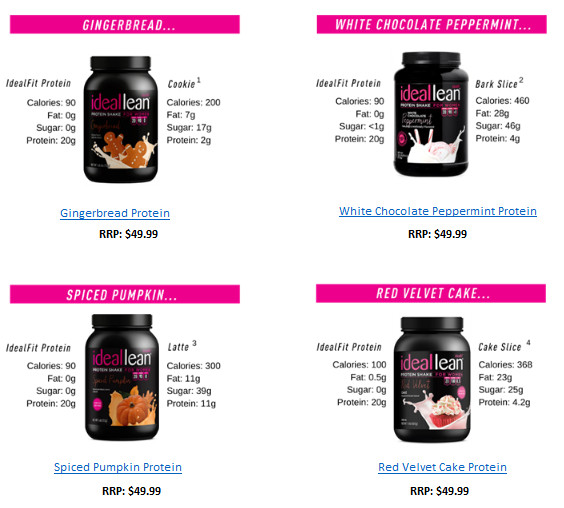 IdealFit has a range of festive, decadent protein powders available, ready to satisfy your sweet cravings over the holidays. With 20g of 100% whey isolate protein and just 90-100 calories per serving, IdealFit protein helps build muscle and aid post workout recovery, without disrupting weight loss.
Available online now at Idealfit.com
Gingerbread Protein
RRP: $49.99
White Chocolate Peppermint Protein
RRP: $49.99
Spiced Pumpkin Protein
RRP: $49.99
Red Velvet Cake Protein
RRP: $49.99
1 https://www.eatthismuch.com/food/nutrition/gingerbread-cookie,587976/
2 https://www.nutritionix.com/i/target/peppermint-bark-semi-sweet-and-white-chocolate/5527ec8b0a5732d903a62e31
3 https://www.starbucks.com/menu/product/418/hot?parent=%2Fdrinks%2Fhot-coffees%2Flattes
4 https://www.nutritionix.com/i/nutritionix/red-velvet-cake-1-piece/5665f82a942c0cb965eba96a
THE PERFECT GIFTS FOR SPORTS AND FITNESS FANS OF ALL AGES
– Get everything you need for the whole family this Christmas at Decathlon –
– Affordable, quality gifts available including bikes, scooters and home gym equipment –
The Christmas season is well underway, and Santa is loading his sleigh ready for the main event, but as Christmas creeps closer you may still be unsure what to spoil friends and family with. Thankfully, Decathlon's huge range of affordable sportswear and equipment is here to make sure you get the most value out of your Christmas gifts.
Whether your family and friends' Christmas lists are filled with new walking gear in order to head out on a Boxing Day trek or a basketball hoop for a family play off over the school holidays, Decathlon has everything you need to make sure your 2020 Christmas presents are high quality without breaking the bank.
ROCKRIDER ST 500 KIDS' 24-INCH MOUNTAIN BIKE 9-12 YEARS – NEON YELLOW – £159.99
Kids with a passion for adventure will love this impressive mountain bike, as it comes with two grip gear shifters, one for controlling ascents and descents and one to maintain better control over pedalling. This makes it easy to change between 18 speeds and allows them to keep up with parents as they head offroad.
The front suspension fork allows riders to take on new terrain with ease, as it cushions the frame from obstacles on the trail. This makes it great value as kids can rely on this bike while taking on more challenging roots.
The V-brake pads provide effective braking and prevent skidding as they apply pressure evenly to each side of the bike wheel, so junior riders can slow down and stop safely even in wet weather.
ROWING MACHINE 100 – £129.99
Perfect for loved ones looking to get a head start on their January fitness plans, this easy to assemble rowing machine makes the ideal gift – they can simply take it out of the box on Christmas morning and start their work out, no fiddly assembly required!
This rower comes with two interchangeable elastic bands, one with a medium resistance and one with a high resistance to provide more of a challenging pull, making this piece of equipment great value for money as users can switch up their routine once they start to see improvements in their strength.
The compact design allows rowers to workout anywhere, then simply fold and put away when not in use.
SOFTARCHERY ARCHERY SET 100 – £34.99
For families who want to try something new over the Christmas break without splurging on expensive equipment, this exciting set is great for introducing those of all ages to archery.
Easy to set up, the frame stands alone without any need to prop it against a wall or fence.
What's more the set comes with a bow that is suitable for both left and right-handed people, and two suction cup arrows.
The bow has a range of between 5 and 10 meters, while the target doubles as a handy carry case so you can take it with you to the park or beach and continue the fun there.
KALENJI 900 EARPHONES WIRELESS BLUETOOTH – BLACK- £39.99
These affordable yet high quality hands-free wireless headphones are the perfect gift for fitness fanatics. Compatible with all smartphones, these headphones come with a huge eight-hour battery life, meaning they will last for several workouts.
The over ear cable and wing tips on the ear bud provide perfect stability so users can be sure they will stay in place even when they take the intensity up a notch.
Water and sweat resistant, these earphones are also perfect for running in wet weather, or when users decide to push themselves even harder.
B100 KIDS'/ADULT BASKETBALL BASKET – BLACK ADJUSTS FROM 2.2M TO 3.05M.- £99.99
Family games night just got more fun thanks to this easy-to-assemble basketball basket.
Offering great value for money, the basket is adjustable with five playing heights, meaning it is perfect for kids and adults alike to get involved and take on a 3-pointer.
The basket comes with excellent stability thanks to the base, which can be weighted down with sand or water and a hard-plastic backboard so players can practise their rebound shots safely.
What's more, the basket is easy to assemble and move so players don't have to wait to set up a Christmas or Boxing Day championship.
MID 9 SCOOTER – GREY – £69.99
Looking for a gift that will bring excitement to your loved ones morning commute? This scooter is lightweight and compact, with a quick fold system, making it perfect for getting to and from work or the school run.
At under £70 this scooter is great value as, the two large rubber wheels and front suspension absorb vibrations on the road, making gliding to work on this scooter smooth and fun.
With two brakes, one on the handlebar and one over the rear wheel, riders can control their speed easily and safely as they enjoy this fun way of getting around.
MEN'S WARM WATERPROOF SNOW HIKING PARKA – SH500 U-WARM – £99.99
A white Christmas is always high on a festive wish list so why not ensure relatives are prepared with this extra warm snow hiking parka?
Available in six colours, this jacket is excellent value as it comes with a double layer of wadding so they can hike in temperatures as low as -20°C.
The anti-blizzard hood with its high collar and synthetic fur trim keeps them protected from wet weather, whilst an elasticated inner wrist cuff keeps snow from entering the sleeve, keeping hikers warm and dry.
The waterproof coating and taped seams mean this jacket is 100% waterproof so they won't be caught out by a flurry of snow if it does decide to fall over the Christmas break.
WORLD OF SPORT GIFT CARD – From £10.00 – £200
If your loved one is a fitness fanatic, but you are undecided on what to get them, Decathlon's World of Sport Gift Card is the perfect gift.
Let loved one decide for themselves what they would like for Christmas with this gift card which allows them to choose from 70 sports under one roof.
Valid for two years, it can be loaded with anything from £10 – £200 making it a suitable gift for all budgets.
Decathlon has 45 stores in the UK and sells a variety of sports equipment, clothing and accessories perfect for those who want to get active, try out new sports or forms of exercise or simply lead a healthy lifestyle.
For more information, visit www.decathlon.co.uk
Take a Bao this Christmas
itsu's bao and gyoza soar to popularity at this year's Christmas celebrations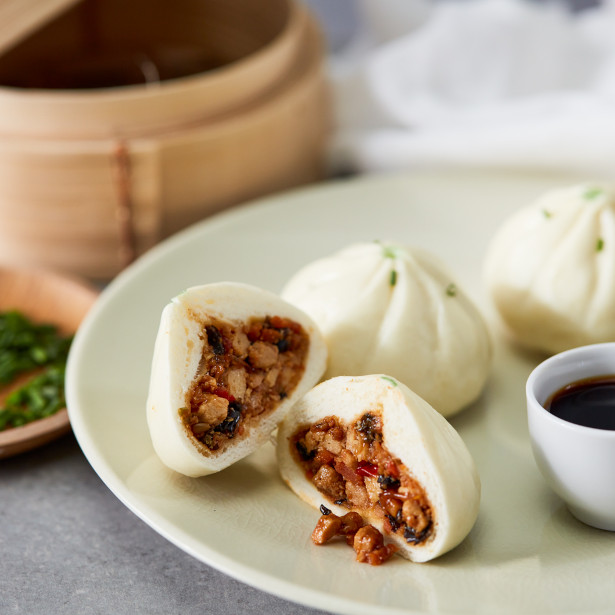 Forget pigs in blankets – this year gyoza and bao are the new Christmas must-haves. Whilst this Christmas will be different to any other, that shouldn't stop us from enjoying all our favourite party food, and so itsu – the healthy, Asian-inspired food brand – is here for all the finger food festivities.
Bao buns – fluffy, steamed Asian buns – have been a huge food trend in 2020, even appearing in Asda's Christmas advert as a classic party food essential and starring in the Great British Bake Off.
They're so popular that itsu – the number 1 bao and gyoza brand in the UK – has forecasted a YoY growth of +54% of their well-loved frozen supermarket bao'bun range. The brand has also reported that its popular gyoza range, available in supermarket freezers, has had a YoY growth of +135% as the public gyoza crazy for new foods and flavours.
Whilst we might be in our bubbles at Christmas, unable to dine or travel, itsu hopes people can still celebrate in some style with delicious Asian-inspired, restaurant-quality finger food.
itsu's bao'buns and gyoza ranges are available in all major retailers (varies depending on SKU), with an RRP from £3.75.
GAME ANNOUNCES TWO FESTIVE FRAGRANCES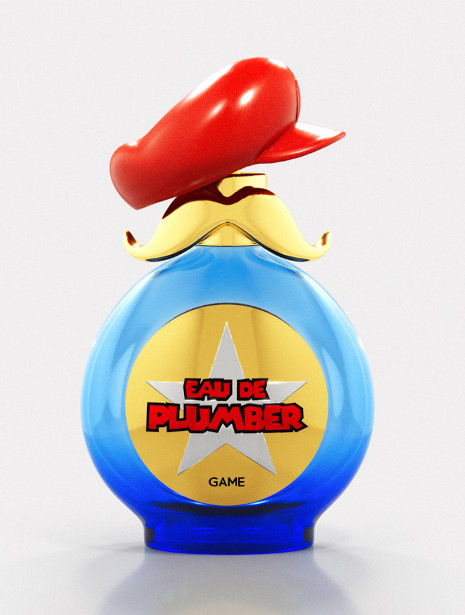 Eau De Plumber & 'FPS' Available Exclusively Online For ChristmasBASINGSTOKE, UK – 17 Dec 2020 – GAME, the UK's largest high street retailer of video games today proudly announced the launch of its first-ever foray into luxury perfumery, with the stunning unisex fragrances Eau De Plumber and FPS (First Person Scent).
Available exclusively at www.GAME.co.uk, and available in time for Christmas, both fragrances have been expertly curated and crafted by some of Basingstoke's leading perfumers.
The first fragrance, Eau De Plumber has been painstakingly blended with deep, toadstooly undertones, with high tones of peach and daisy. FPS, the grenade-shaped scent can be described as 'best appreciated from thirty feet away' and 'slightly gunpowdery' and is a celebration of the nation's love of popular FPS games.
Both scents are extremely limited and priced at £19.99 for a 200ml bottle.
For more information please visit www.game.co.uk or follow GAME on twitter for loads of deals, competitions and news.
Bush tucker is quickly gaining popularity around Australia and the world.
With huge platforms like MasterChef heroing native ingredients this year, the case is growing for Australia's native ingredients industry. The founder of Melbourne boutique travel and events company, Foodie Trails, Himanshi Munshaw Luhar, has collaborated with one of the MasterChef suppliers, The Australian Superfood Co to bring renowned food contributors together such as indigenous chef Mark Olive and MasterChef winner, Sashi Cheliah to create the ultimate Australian Native Ingredients Experience. The experience presents as a gift box and features a selection of 14 Australian native spices and fruit powders, it also includes a recipe book with a selection of esteemed contributors as well as access to a series of online masterclasses showcasing the spices and tricks to use them in your cooking.
This is not just a box of ingredients, it is a carefully curated experience , where you get an insight into Aboriginal culture and customs, an understanding of the native ingredients, their benefits and how to use them in your everyday cooking. Hear the stories from the Aboriginal community educators, chefs and businesses championing native ingredients, culture, and communities.
What's included in your Experience
A gift box featuring a selection of 14 Australia Native spices and fruit powders in a combination of 3 – 30gm packs all ethically sourced from The Australian Superfood Co. In 2020 The MasterChef pantry was stocked with their range of native ingredients.
A recipe book, with ideas, inspiration, and techniques to use your ingredients from chefs like Mark Olive (aka the Black Olive), Sashi Cheliah winner of MasterChef 2018, and other Indigenous and multicultural chefs.
Access to carefully curated videos by our native ingredient and cultural champions offering cultural understanding, knowledge sharing and masterclasses on each ingredient. Presenters include cultural educators, artists, chefs and businesses telling their Aboriginal stories.
Exclusive access to our Facebook group, meet likeminded people, share recipes, learn techniques, and make connections.
Foodie Trails website www.foodietrails.com.au/australian-native-ingredients-experience
Magical Wizarding Adventure for Children Becomes Amazon UK Number One Bestseller
The newly released children's book from award-winning Author Nicola J Rowley, Mug the Wumph the Dancing Wizard, has become an Amazon UK number one bestseller in two categories.
The magical adventure for 7-12-year-old's is aimed at encouraging boys and girls to become effective leaders of tomorrow. The wizarding character of Mug the Wumph was created for the Author by her dad when she was just nine.
The story is told from the perspective of 12-year-old Minty Taylor and encourages readers to explore the importance of good communication, trusting your intuition, and responding to, rather than just reacting to situations.
Mug the Wumph the Dancing Wizard has already secured rave reviews from both children and the Online Book Club, which gave it four out of four stars and described it as, "a well-written magical adventure."
12-year-old Samuel Anderson described the story as "one of the best I've read," whilst Gabriella Day, aged 12, said, "I love everything to do with this book. But most of all, I'd like to be best friends with Minty."
Mug the Wumph the Dancing Wizard (Author Academy Elite) follows Nicola J Rowley's previous multi-award-winning book James and the Birthday Balloon (Children's Book of the Year 2017 Online Book Club and Red Ribbon Prize – Wishing Shelf Book Awards) and the hugely successful James and the Amazing Gift.
Nicola J Rowley said, "It's so important to empower children from a young age to become effective leaders and Mug the Wumph the Dancing Wizard does this through Minty's bravery and intuition. It's great to see how well this story is resonating with both children and adults alike, after those magical story time moments with my dad, 37 years ago."
Nicola recently staged an online book launch on her Author Facebook page, where much-loved Actor and Presenter Christopher Biggins read the first chapter from the book.
Biggins said, "I was delighted to be part of this launch for Nicola J Rowley's third children's book, Mug the Wumph the Dancing Wizard, at a time when we all need escapism and a magical adventure to lift our spirits. There's nothing more important than encouraging youngsters to fall in love with stories that transport them to a completely different world."
A free PDF download outlining the top five tips for effective leadership, is available as a free download bonus with the purchase of every book.
Nerdapp gift vouchers are the perfect last minute gift.
If you have loved ones who are technologically challenged, you can send them a voucher to redeem to receive tech support for anything they my like to upskill themselves in. i.e how to use their smartphone, how to set up their netflix accounts etc. Alternatively, if you are buying someone a new phone or laptop for Christmas, throw in a voucher so a Nerd can sync everything up for them. See vouchers here www.nerdapp.com/Shop/Vouchers

Straps from NRS … not only can he use them for rigging a boat but he can also use them for tying down literally anything! www.nrs.com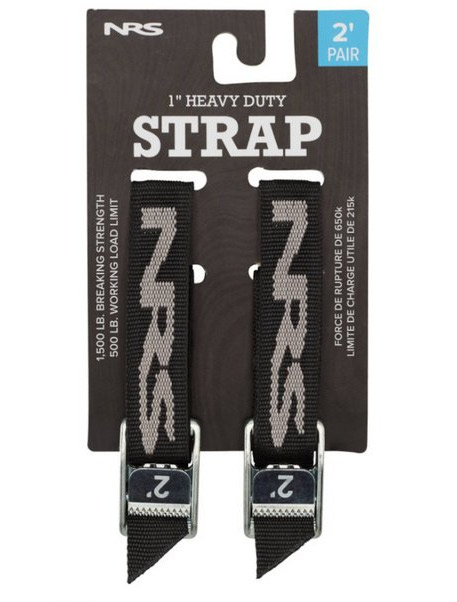 For him… not only can he use them for rigging a boat and doing tons of water stuff — but you can use them on cars, tying down literally anything, towing people on a snowmobile, strapping down coolers, lashing beehives on the roof a building (it's been done), truly a staple for every man to own.
They are a perfect stocking stuffer, present for dad, present for the outdoorsy person, present for anyone who ties down — anything.
What draws us to water is what drives us at NRS. Since 1972, we've been dedicated to providing the equipment, expertise and inspiration that empowers adventure on the water.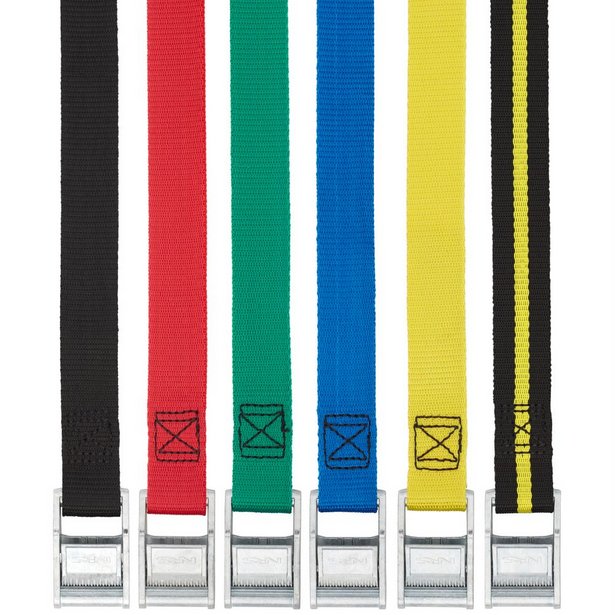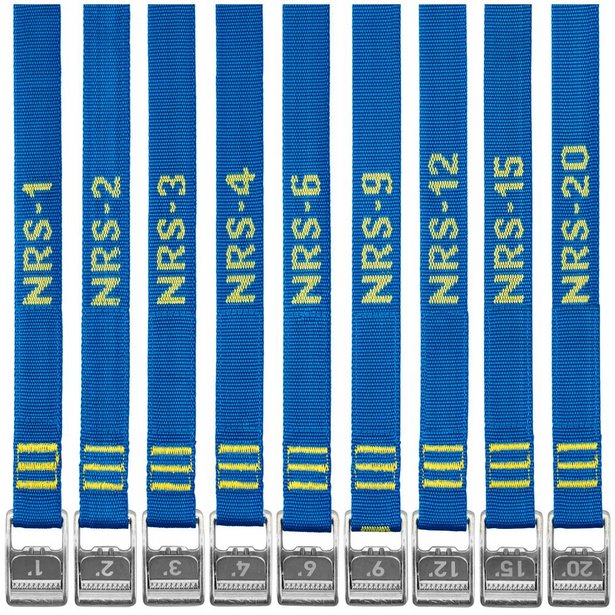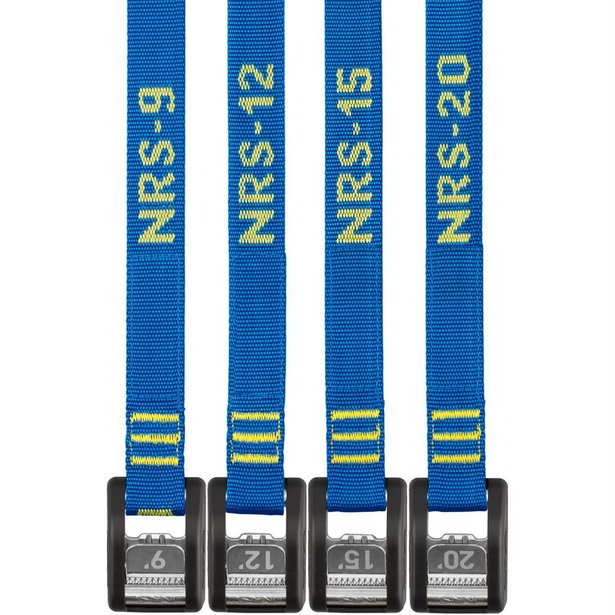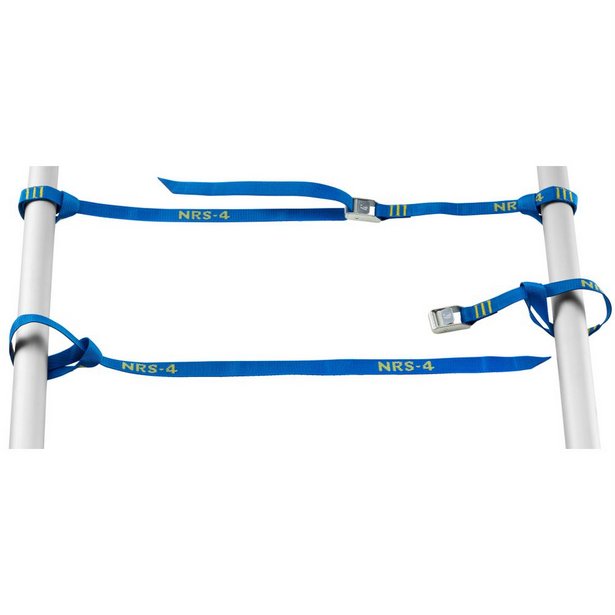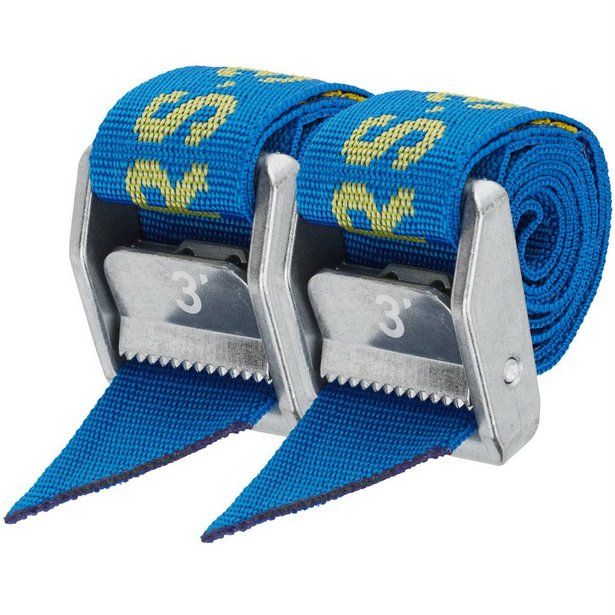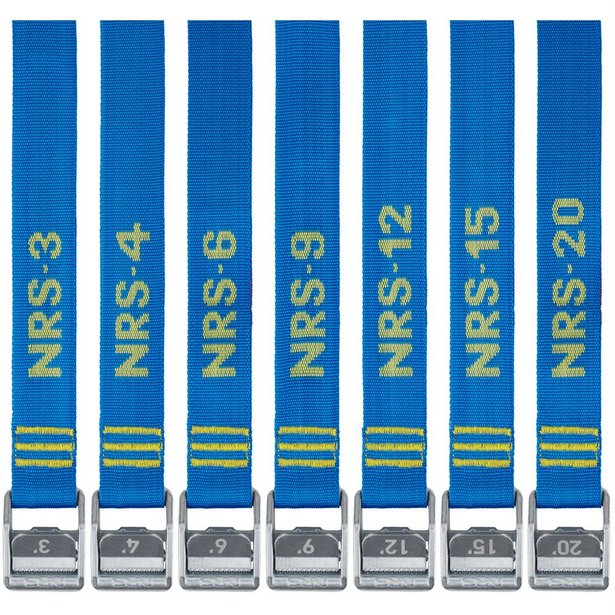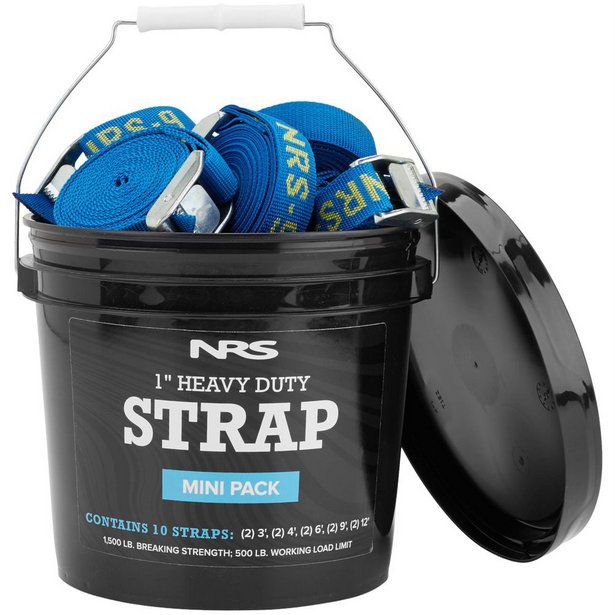 JINGLE ALL THE WAY INTO THE SEASON OF GOODWILL, GIVING AND GAMING WITH ACCESS SPORT & JINGLE JAM
The Jingle Jam Life Changers Appeal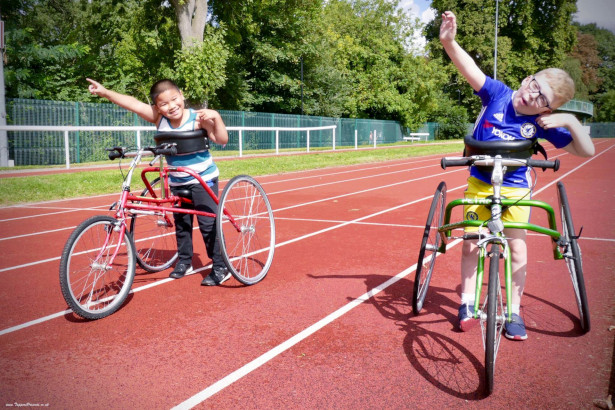 As the season of goodwill and giving arrives, the frivolity and excess of seasonal spending can feel a little conflicting, but if you're looking for a way to both gift and give back, we've got just the ticket.
Say hello to the Jingle Jam 2020 Bundle! Including more than 35 games with a value of over £400, as well as other awesome content too, the Jingle Jam 2020 Bundle provides the perfect present for the gamer in your life, and offers a simple way to do your bit for charity this Christmas too.
For a minimum donation of £25 or more you will receive Steam keys to a bundle of favourites such as Colony Survival and Dicey Dungeons, alongside the critically acclaimed Prison Architect and Starbound; hidden gems like For The King and Dead in Vinland are also included in the must-play bundle.
Whether you add to your own collection or gift to others, the donation can help support great charities, including sport inclusion charity Access Sport and its Life Changers Fund.
Access Sport's Life Changers Fund sees the charity working to raise £500,000 to give 5,000 disabled children the chance to play sport at a time when looking after physical and mental health is more important than ever.
Covid-19 has made it even harder for thousands of disabled children to access life-changing opportunities to play sport, and thanks to the 2020 Jingle Jam you can support Access Sport's Life Changers Fund in tackling this issue, simply by buying amazing video games at a fraction of their normal price. To make your contribution to the fund, simply select Access Sport as your chosen charity when purchasing your Jingle Jam 2020 Bundle.
The Jingle Jam runs until the 14th December, but donations to the Life Changers Fund can still be made after this date via the Access Sport website. So, if gaming isn't for you, why not opt to donate directly and give the gift of sport this Christmas, by purchasing a piece of vital sports equipment for a disabled child through the Access Sport website? Donators can choose from a list of items including a hockey stick and ball for £25 to enable a disabled child to play hockey, and a balance bike for £165 to enable a disabled child to learn to cycle.
Together, we can bring joy and health back to the lives of thousands of disabled children as quickly as possible, so give a gift this Christmas that can help change the life of a disabled child.
Dessert lovers in need of festive cheer
As the news breaks about London being plunged into Tier 3, I wanted to get in touch to see if you are preparing any round ups in the coming weeks about how Londoners can continue to enjoy some sort of festive cheer and much needed merriment!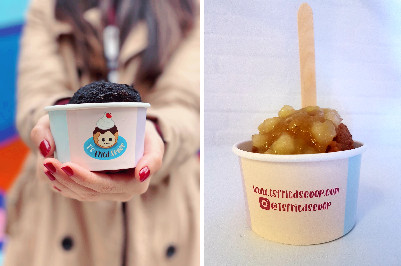 Whilst this news is devastating to the hospitality industry, external markets are able to stay open and for sweet toothed Londoners and visitors alike, who are in need of some of London's most unique dessert offering, T's Fried Scoop deep fried ice cream will become one of a few exclusive food stalls to delight festive shoppers at the newly opened Selfridges Christmas Market on the Mews.
Until the beginning of January 2021, the market will bring some much needed festive cheer and merrymaking to Londoners and visitors alike. Stalls selling Christmas gifts, trees, decorations, festive food and warming hot chocolate, mulled wine and most importantly T's Fried Scoop, a wildly popular, wholly unique and truly sensational warming dessert of deep fried ice cream!
Founder of T's Fried Scoop, Natahsa, is delighted to be serving her exquisite desserts everyday from 5th December – 3 January, 4–9pm on weekdays & 12–9pm at weekends
Just in time for Christmas, T's Fried Scoop will be launching their festive special, a cinnamon spiced ice-cream covered in crumble mix with homemade hot apple sauce.
Customers watch in amazement as founder Natasha Rajput prepares a deep fried ice cream right in front of you. Natasha starts by wrapping your choice of ice cream ball in a special liquid dough, this is then dipped into one of three crispy outer layers (choose from crushed Oreo, cornflake or breadcrumbs) and then finished off in the deep fat fryer for a couple of seconds. The finished product is a mouth-watering ball of loveliness, warm and crispy on the outside and smooth and cold on the inside…finished off with a choice of chocolate or caramel sauce or a dusting of icing sugar. Vegan and vegetarian options also available.
Tarragon Cake & Mascarpone cream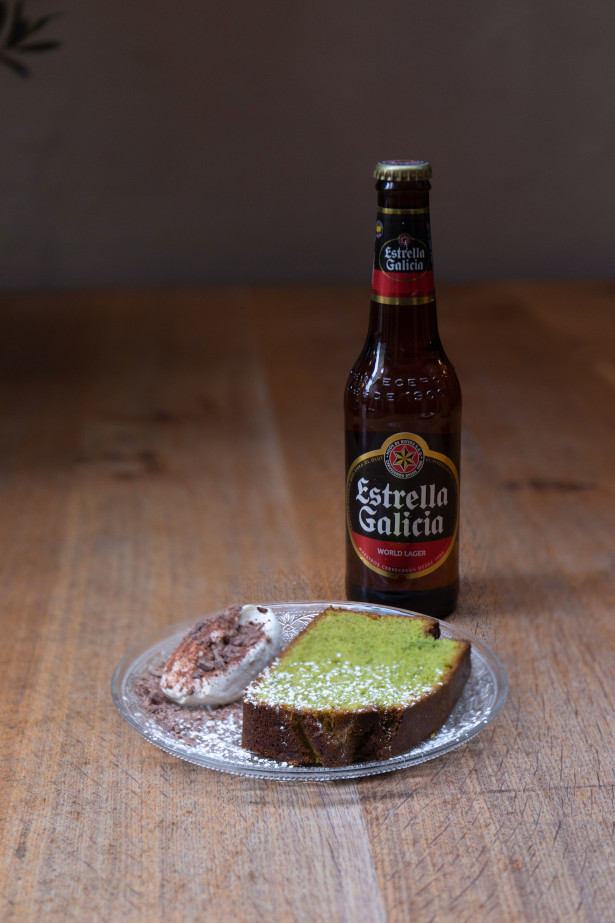 If you are looking for an alternative to the standard Christmas cake, this recipe is for you. From Nieves Barragan at Sabor, this cake is light and packed with flavour complimented by a bourbon mascarpone cream.
Now this is what we call a Christmas dessert, this delicious light cake has a fantastic aniseed flavour which is complemented perfectly by the creamy mascarpone cream. This dessert pairs really well with an Estrella Galicia lager. Currently on the menu at Sabor, this recipe brings a slice of Michelin-starred Sabor into your home this Christmas.
Preparation time: 15 minutes
Cooking time: 25 minutes
Serves 4
Ingredients
For the tarragon cake:
● 2 bunches of tarragon
● 575g caster sugar
● 450g plain flour
● 22g baking powder
● 390g Greek yoghurt
● 270ml sunflower oil
● 3 whole eggs
For the mascarpone cream:
● 170 ml double cream
● 50g caster sugar
● 220g mascarpone cheese
● 20ml bourbon
You will also need 25×15 cm cake tin
Instructions
For the tarragon cake:
1. Pick the tarragon from the main stem.
2. Add the sugar and tarragon to your blender and blend all ingredients for a minute.
3. In a mixing bowl, using a mixer mix together the eggs, Greek yoghurt, sunflower oil and tarragon & sugar mix.
4. Sieve the plain flour and the baking powder on top and beat until smooth. Then spoon into the tin and bake it in the oven at 160ºC for 25 minutes.
Tip: To make sure that your cake is cooked stick a toothpick inside the cake, if the toothpick is clean after taking it out your cake is cooked.
For the mascarpone cream:
1. Whisk the sugar and the double cream until smooth.
2. Add the mascarpone cream and whisk until smooth.
3. Finally add the bourbon and whisk again until you obtain a smooth cream.
ABOUT SABOR
Discover Sabor on the tucked away Heddon Street, just one of Regent Street's foodie enclaves. Journey up the spiral staircase to the first floor El Asador at Sabor, sit on large communal tables overlooking the open kitchen, and enjoy a different Spanish dining experience from The Counter at Sabor on the ground floor. With specialities from the Galicia and Castile regions, dishes are cooked in the traditional wood fired oven, or 'asador', sourced from Castile, or large copper pans brought to London especially from Galicia.
BuzzyBlends – honey gifts for a super sweet Christmas
It would only be right to start with a sweet foodie gift, honey! At BuzzyBlends we've created a range of unique, super tasty and raw flavoured honey. If you are looking for honey gifts for Christmas then you're in the right place.
There really is something for everyone. From the fabulously fruity raspberry to refreshing peppermint and of course, it's only fitting to mention our festive favourite, the indulgent honey with chocolate orange (and yes it does taste as good as it sounds!) Our 200g jars of honey are the perfect addition to your Christmas food hampers or check out our gift box sets which contain 30g mini jars of a variety of flavours, the ideal size for tasty stocking fillers! Your family and friends won't be disappointed with this revamped cupboard staple.
www.buzzyblends.co.uk/christmas-gifts.html
Use discount code: xmas20 for 20% discount on all products.
Ends: 31st December 2020
The NIVEA® elves have been hard at work ready to share a specially curated selection of 'Gifts for Her' and 'Gifts for Him', so you can show your nearest and dearest just how much you care with something that says 'I chose this just for you'.
And what's more, you can feel happy knowing that your Christmas shopping is helping the planet, with all products made from FSC certified materials!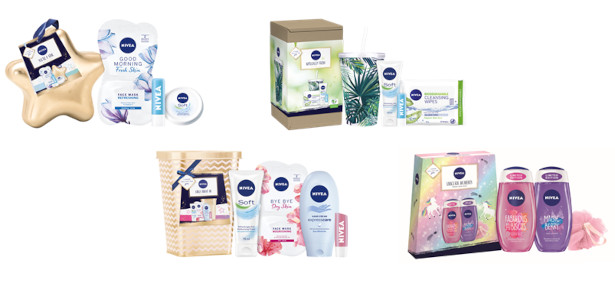 We know that skincare is not one size fits all and so neither are these NIVEA gifts! This year, you can find a selection of options across different ranges of products: from the Naturals, with natural ingredients and recycled & biodegradable materials for the environmentally conscious, to the magical scents and colours of the Unicorn Moments for the pampered princesses. There's still a fantastic array of all your NIVEA favourites in sets for those who love indulging in a #SelfCareSunday session, and of course some smaller in size (but my no means less super) gifts for sweetening up any stockings or Secret Santas.
FOR THE MODERN MIXOLOGIST – THE ULTIMATE COCKTAIL MAKING KIT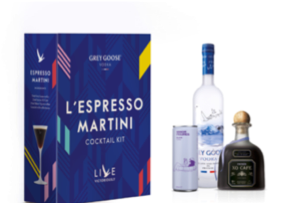 GREY GOOSE L'ESPRESSO MARTINI COCKTAIL KIT
£39.99
Available from Amazon
The perfect cocktail making gift set to shake up those Espresso Martinis and kick off Christmas Celebrations!
Kit includes:
35cl Grey Goose Vodka
Patron XO Café
1 x Can of Black Coffee
Give your family, friends or staff the gift of delicious game this Christmas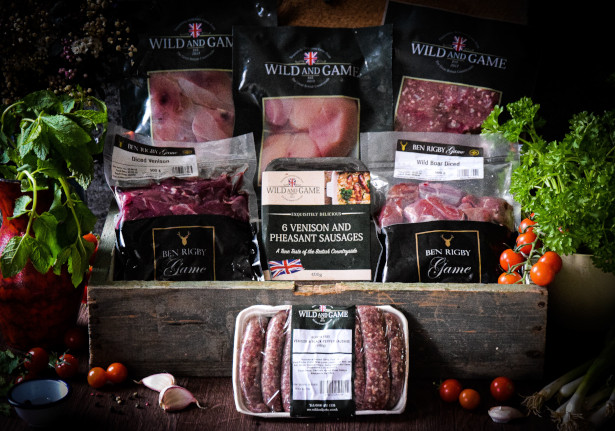 With Christmas parties looking doubtful and bosses unlikely to be able to give gifts in person, game specialist Wild and Game is encouraging them to think outside the box – and give a box of game.
Wild and Game was launched in 2017 with the aim of putting game more fully on the British menu and has gained a strong following with people who had not previously tried meats such as pigeon, partridge and grouse. Its mixed game boxes, delivered to your home, became a huge hit in lockdown and the company has launched a Christmas hamper box, as well as a selection of smaller boxes, with the festive season in mind.
Whether you are buying for a family member you won't get to visit or want to give your staff something a little different, Wild and Game's mixed boxes will provide many happy meals.
On top of that, they can enjoy the benefits of eating game meat, which is wild and natural, hormone free and low in fat and cholesterol. It's also far more flavoursome than your average supermarket meat.
Options include multiple variety packs, such as:
The Autumn variety pack at £39.99, a 10 item pack including sausages, pies, wild boar and venison and much more.
The Wild and Game Trial Pack 2 at £59.99, a 16 item pack including sausages, burgers, partridge and pheasant breasts and much more.
Wild and Game also offers a choice of four Christmas hampers, ranging from £64.99 to £249.99 and including not only meat but also artisan pies, charcuterie and chutneys.
Steven Frampton, co-founder of Wild and Game, said:
"We've been delighted with how enthusiastically people have embraced our variety packs and hampers. They offer something a little different and are a great way to introduce someone to the pleasures of eating game. We offer everything from ready-made pies through to ready-to-cook meat, burgers and sausages, all made with the finest British game. We think this is a truly original Christmas gift, and one that people can enjoy over a course of days or weeks."
Meet the new and improved SmartCover – The face mask designed with sustainability in mind
New model features adjustable ear loops and nose bridge
Available in four colours + Christmas pattern
One mask donated with each mask purchased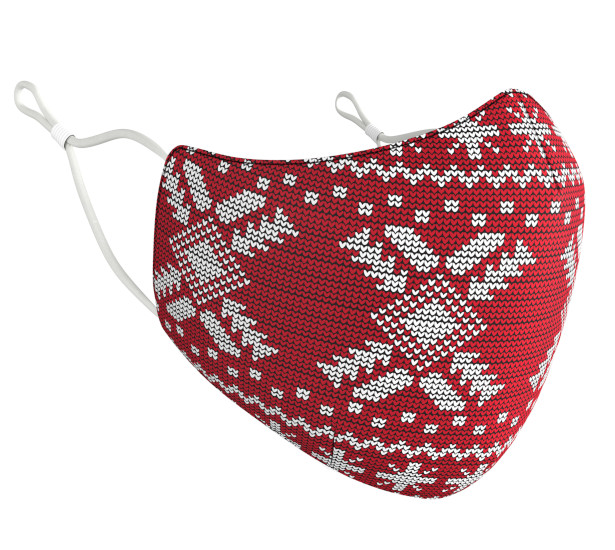 SmartCover, the company behind Europe's best selling reusable face mask has just launched a new and improved version, which features adjustable ear loops for a snugger fit and a nose bridge for better fastening.
Available in black and white for adults and pink and blue for kids, the new mask also features a limited-edition Christmas pattern to add this year's one-of-a-kind festive cheer.
Price: Now £13,50
Arm yourself with the bacterial defence of SmartCover
A growing body of research indicates that wearing masks – even if they're not closely fitted or medical grade – can slow the spread of viral loads by up to 80 per cent. Featuring a three-layer design, SmartCover 2 is a reusable, washable and stain resistant accessory that should always be with you when you leave home.
A picture containing computerDescription automatically generated
Woven Nano Outer Shell
Water, dirt, and UV resistant nanotechnology cotton acts as a barrier against coughs, sneezes, and the elements.
Inner Cloud Filter
Blocks even the smallest airborne particles while also letting you breathe easily!
Soft Nano Inner Layer
Hypoallergenic and anti-pathogen cotton with nano silver particles.
Top-rated and highly tested, SmartCover has met the standards of world class labs around the globe, including Intertek, ISO 9001, CE and IFTH.
SmartCover is the smart environmental choice
Are you contributing to the 129 billion disposable masks going to landfill every month? Disposable masks have a 450-year life span until broken down completely and 75% of them end up in our waters, where they litter our oceans and emit chemicals that can harm ecosystems and wildlife. While SmartCover does not have zero impact, it is reusable and washable up to 67 times, putting less strain on the environment compared to single use masks now widely used around the world.
Shop the mask that makes a difference
SmartCover donates a mask to essential workers and senior residents with every purchase. The Good Mask Concept launched by the brand has already seen more than 195,000 premium masks distributed worldwide via charity and various partners such as NorseCare in the UK, and the Boulevard Medical Healthcare in the US.
Protein Rebel launches insect and plant protein powders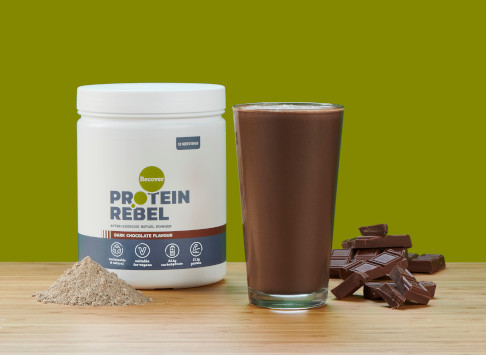 Protein Rebel is revolutionising sports nutrition with its clean, sustainable approach
Protein Rebel is revolutionising sports nutrition with the launch of cricket and plant-based high protein powders. With a focus on all-natural ingredients and no added sugar, Protein Rebel is spearheading healthy and sustainable alternatives to whey-based protein shakes.
Protein Rebel founder, Tim Boote, says, "Protein Rebel is about doing things differently. We want to prove that people don't need to compromise to eat sustainably – that new, alternative proteins from plants and insects, for example, can be better, delivering improved performance, taste, texture and nutrition than traditional animal and dairy proteins.
We have started with plant-based proteins and cutting edge British farmed crickets both in easy-to-recycle packaging. We have designed our products from the ground up, working with academics, nutritionists, new ingredient suppliers, leading manufacturers and flavour houses. And this is just the beginning."
Protein Rebel doesn't use whey, soy or lab-made micronutrient blends in its products. Instead, it uses clean, 100 per cent natural ingredients that are great for the body and kind to the planet. Plus, the powders don't give you that bloated feeling. In fact, crickets are an all-round superfood as they're highly nutritious and contain a natural prebiotic to give the gut a healthy boost.
Protein Rebel has launched three protein powders:
Reload (£29.95 for 19 servings) – a plant and cricket-based high protein powder that's great for building and repairing muscle mass post-workout. Reload has 23g of protein per serving, 3.3g of BCAA, is high in vitamin B12 and Iron and is a natural prebiotic meaning you don't get that bloated feeling unlike with whey protein. As it's all-natural with no added sugar, artificial sweeteners, gums or fillers you're clear exactly what you're putting into your body. Reload has won a Nourish Award 2020 in the high protein category and was named most sustainable product in the European Specialist Sports Nutrition Awards 2020. Reload can be enjoyed with water or mixed with milk/a milk alternative for a creamier shake.
Crickets are nutritionally right up there with kale, goji berries and turmeric. They're rich in protein and essential amino acids, high in iron and vitamin B12 and are packed full of prebiotic fibre making them good for the gut. Crickets have also been found to be great sources of zinc, copper, magnesium and manganese and are kind to the planet as they use far less of everything – land, water and feed.
Recover (£24.95 for 13 servings) – a high protein and high carbohydrate vegan sports nutrition powder for refuelling glycogen stores after tough workouts and intense exercise sessions. Simple mix with water or milk/a milk alternative for a creamier shake. Recover is ideal for aiding recovery after endurance exercise and is the Men's Fitness Magazine recommended protein powder. It has over 20g of protein and 23g of carbohydrates per serving as well as 3.4g of BCAA. With just six clean ingredients and no artificial sweeteners, added sugar, gums or fillers, it's a great, healthy way to refuel and recover.
Replace (£29.95 for 17 servings) – a vegan meal and snack replacement protein powder for slimming down and toning up. With 22.3g of complete, plant protein, low carbs and just 132 calories per serving it's a great alternative to an unhealthy meal or high sugar snack, helping you to feel fuller for longer. Replace is all-natural, keto friendly, contains a natural prebiotic and is high in fibre, vitamin B12, zinc and riboflavin. There's also no added sugar and contains just nine quality ingredients. Replace can be enjoyed as a shake by adding milk/a milk alternative and can be blended with ice and fruit for a thicker shake. It can also be added to smoothies, mixed with porridge and used in baking.
All protein powders are available in dark chocolate and banana flavours and for every tub purchased, 1m2 of threatened habitat is saved through World Land Trust.
Boote adds, "Crickets and plants are great sources of protein and have a much lower impact on the planet than whey. If people want to enjoy high protein supplements in a clean and natural way while reducing their impact on the environment, it's time to try new types of proteins such as insects and plants. They're the foods of the future."
Protein Rebel powders are available to purchase at www.proteinrebel.com and on Amazon.
Non-alcoholic Christmas cocktails to help put the finishing touches to a very special day.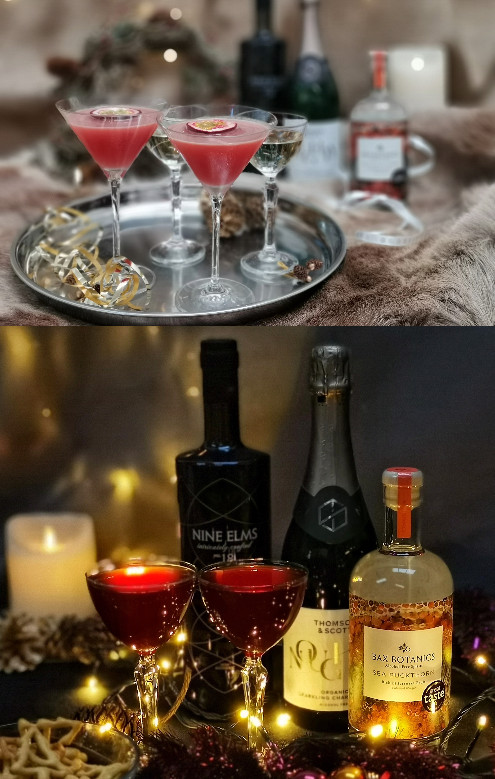 Brought to you by NINE ELMS No.18, in collaboration with Bax Botanics and Noughty, raise a glass to loved ones at home or afar with these sparkling serves:
The Pink Pornstar Martini – all the luxurious essence of the original Pornstar Martini, but with a lovely glow of relaxation… and not a sign of a headache!
We Three Kings – a simple combination, the rich flavours are almost port-like in their fruitiness and complexity, with layers of flavour that stay with you.
Sparkling Festive Punch – this sophisticated, festive punch is a real crowd-pleaser, with its light and bright celebratory flavours mellowed out with ripe berries.
These cocktails are inspired by the five-piece Cocktail Kit, available for nationwide delivery via The Alcohol Free Co.
The highly-acclaimed NINE ELMS No.18 is a non-alcoholic indulgence which drinks like a wine and although designed to complement good food, its versatility also makes it the perfect ingredient when crafting a variety of cocktails. Fashioned from the juice of 4 types of berry and 20 different botanical extracts and infusions, NINE ELMS No.18 provides a complex and delicious taste profile that brings depth to truly exciting No & Low cocktails.
Pink Pornstar Martini
This is the drink that has everything! The soothing notes of Bax Sea Buckthorn, red berries from NINE ELMS, sweetness, passionfruit, and sour lime – pure indulgence and no hangover! We created this cocktail to give you a special Christmas treat. It has the luxurious essence of the original Pornstar Martini, but with a lovely glow of relaxation… and not a sign of a headache!
50ml Bax Botanics Sea Buckthorn
15ml NINE ELMS,
1 Passionfruit
8ml Lime juice
5ml Vanilla extract
25ml Sugar syrup
A few cubes of ice
Noughty sparkling wine
Cut the passionfruit two thirds of the way along, saving the small third for decoration. Scoop the pulp out of the other larger piece and put into a cocktail shaker. Add the other ingredients (apart from the fizz) and shake well. Strain into a martini glass and decorate with the passionfruit. Serve with a small glass of Noughty alcohol-free fizz on the side.
We Three Kings
This simple combination is a revelation: the rich flavours are almost port-like in their fruitiness and complexity, with layers of flavour that stay with you. This gorgeous sip is one that shows off the high quality of the ingredients and goes beautifully with cheese, Christmas cake or simply as a tipple on its own.
40ml Bax Botanics Sea Buckthorn
40ml NINE ELMS
40ml Noughty
1 barspoon Triple sec
Stir together the Bax Botanics, NINE ELMS and triple sec then add the Noughty and stir again gently.
Sparkling Festive Punch
This sophisticated, festive punch is a real crowd-pleaser, with its light and bright celebratory flavours mellowed out with ripe berries. We might not be seeing lots of people at Christmas but let's celebrate the best way we can. Raise a glass to loved ones at home and away with this sparkling serve.
50ml Bax Botanics Verbena
30ml NINE ELMS
10ml Triple sec
70ml Noughty
CELEBRATE CHRISTMAS WITH SERENATA FLOWERS
Bring glad tidings of joy to your loved ones this Christmas with award winning online florist, Serenata Flowers
Free next day delivery on orders placed as late as 10pm, seven days a week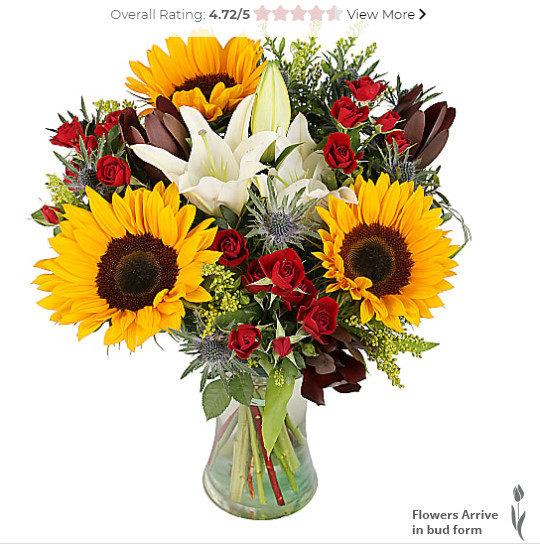 Spread a little cheer this Christmas with a blooming bouquet from the UK's largest independent online florist, Serenata Flowers. Lovingly hand-arranged by floral artists, the stunning range of festive favourites helps to capture the true spirit of Christmas and is sure to put a smile on someone's face. With free next day delivery on orders placed until 10pm, Serenata Flowers takes the stress out of Christmas gifting.
A bouquet of flowers in a vase on a tableDescription automatically generated
CHRISTMAS CAROL
NOW: £39.99 | Save: £10
Bring the festive cheer with this beautiful bouquet and let your loved ones indulge in sumptuous red carnations and warming high altitude roses. Interspersed with green pine and pine cones for those festive touches, allow the scent of an easy Christmas morning to wash over you. Whether thanking this year's Christmas host or sending seasons' greetings to friends further afield, this joyous arrangement is the perfect yuletide gift.
A bouquet of flowers in a vase on a tableDescription automatically generated
WINTER'S TALE
NOW: £29.99 | Save: £10
Brighten up those dark winter nights with this show-stopping bouquet, comprised of delicate red roses, snow-white alstroemeria and gold-painted eucalyptus. The perfect gift for friends and family – or the ideal Christmas centrepiece for your festive table – this transfixing bouquet is reminiscent of frosty mornings and the magic of Christmas.
A bouquet of flowers in a vase on a tableDescription automatically generated
RED MISTLETOE
NOW: £29.99 | Save: £10
Say thank you to the busy Christmas elves with a gorgeous bouquet of warm red blooms. Teeming with an elegant mix of carnations, chrysanthemums and showstopping lilies, this bouquet deserves to be centre of attention – and for a touch of Christmas sophistication, this pretty arrangement is finished with decadent gold-painted pistachio leaves.
Serenata Flowers offers the best possible prices and provides a fast and convenient way to gift fresh flowers to family and friends, whatever the occasion, offering FREE next day delivery seven days a week. Customers can order as late as 10pm for next day delivery.
Serenata Flowers sells affordable fresh flowers and bouquets lovingly arranged by floral artists and hand-delivered by couriers in the UK. For more information, visit www.serenataflowers.com.
MORE BRITS THAN EVER OPT FOR A PLANT-BASED CHRISTMAS DINNER WITH MUSHROOMS BEING MOST POPULAR VEGETABLE USED IN COOKING
MUSHROOMS the most popular vegetable used in Christmas cooking
Vegan Christmas dinner has half the carbon emissions of a turkey Christmas dinner
Over HALF of Brits will be cooking a plant-based dinner due to environment and sustainability factors
11 per cent of Brits will cater for those on plant-based diet
Vegan roasts set to be popular this year with 20 per cent embracing this option
The countdown to Christmas is now on, and according to new research[1], 11 per cent of Brits will be catering to those on a plant-based diet by cooking a vegan Christmas dinner this year.
Research commissioned by the UK & Ireland Mushroom Producers, a partnership between British and Irish mushroom farmers and producers, revealed that plant-based Christmas dinner options have soared with over 13 per cent[2] of people reducing meat consumption over the festive season.
Plant-based main courses such as mushroom wellington have increased in popularity, overtaking beef and lamb at the Christmas table. At supermarkets such as Sainsbury's and Waitrose, vegan centrepieces for main course Christmas dinner have even been bestsellers.
The number of Brits opting for plant-based meals has grown by a whopping 50 per cent[3] in recent months, with further data showing that sales of meat alternatives are up 31 per cent.
20 per cent of respondents are embracing a vegan or vegetarian roast dinner this year![4]
Although turkey may be off the menu, many believe that still having dishes with a 'meaty' texture is important.
It has been revealed that MUSHROOMS will be the most popular vegetable used in Christmas dinner. With a meaty texture and versatile uses, mushrooms have increased dramatically in popularity this year.
Indeed, sales of mushrooms have risen by a dramatic 16 per cent, with the spike in purchases believed to be linked to their health benefits[5].
With green being the new gold this festive season, health conscious 18-34-year olds are most likely to prepare for a green festive season, with sustainability top of their agenda as to why.
Interestingly over HALF of respondents are planning to cook a plant-based Christmas dinner due to environmental and sustainability factors[6].
A standard Christmas dinner adds up to a whopping 16,010 food miles, whereas a plant-based Christmas dinner is in fact 22% less in miles overall.
Those who opt for a vegan Christmas dinner will also cause less harm to the environment, with research suggesting that eating plant-based could be the single biggest way to reduce our environmental impact on earth.
A report by Satsuma Loans found that a plant-based Christmas dinner has half the emissions compared to a turkey Christmas dinner.
The study notes that a traditional dinner for a family of six emits 23.5kg of CO2 emissions, compared to a plant-based Christmas dinner that only emits 9.5kg.
To reduce milage on your festive feast, British and Irish farmers urge Brits to shop locally over the Christmas period.
When purchasing plant-based food such as mushrooms, it is important to check the country of origin (which can be found on front of pack) to ensure consumers are purchasing the local, freshest and highest quality produce available.
It has also been revealed that during the Christmas period alone 2 million turkeys, 5 million Christmas puddings and 74 million mince pies get wasted, causing almost 270,000 tons of food waste during the holiday season[7].
A young South African child, battling a rare life-threatening illness, raised by a single mom, who has been in isolation for almost one year due to her illness, has been published during the lockdown.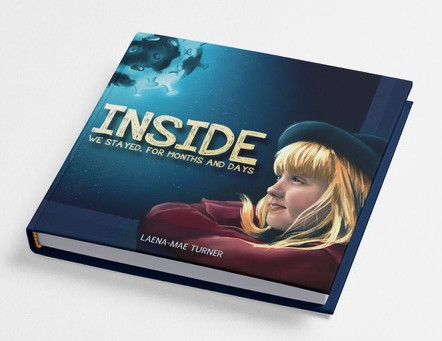 She is currently the youngest author globally with a book published on the COVID-19 pandemic and one of the country's youngest published authors. At only eight years old, she is testament to the strength and resilience of children during the pandemic and a wonderful ambassador for the youth.
BRINGING HOPE ACROSS THE GLOBE
The book is currently available on Amazon across all regions and here in South Africa and a percentage of the proceeds will be donated to the SOS Children's Villages South Africa, toward their COVID-19 appeal. In fact, the book has already reached 18 countries in its first week of sales and we have received countless emails, messages, photos and videos of children telling us how much they love her book and it cheered them up.
THE BLURB
From the young mind of debut author Laena-Mae Turner comes a storybook of the beautiful act of coming together in difficult moments. As family, as friends, and as people. Inside We Stayed for Months and Days is a humorous and insightful picture book following children around the world during an international lockdown, understanding the unifying reaction to some disastrous news from different people, races, cultures and countries across the globe.
Book a street art tour with Baz-Art's local tour guide
Walk the streets of Salt River and Woodstock and discover hundreds of street art murals coupled with rich history!
This is a unique experience mixing urban art and community engagement.
Tours can be booked up to 24 hours in advance, for a minimum of two people.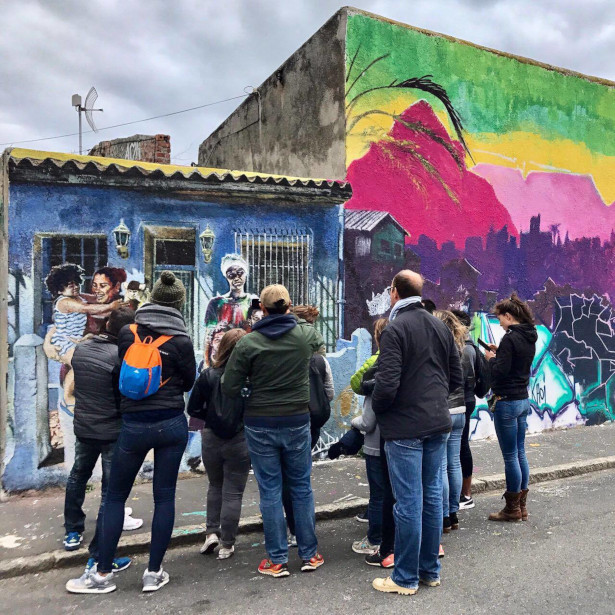 2h tour at R650 per person (kids under 12 free)
Book here: baz-art.co.za/what-we-do/street-art-tour/
What to expect?
You can expect a visual delight of 100 painted murals as well as journey into the unique cultural history of the Salt River, Woodtsock and the Cape Malay community.
Upon confirmation of your booking, our local accredited street art guide will pick you up from the Baz-Art Office, 374 Albert Road Salt River, Cape Town.
The trained local tour guide is knowledgeable on the art displayed as well as the history of the respective communities.
For more info, email: hello@baz-art.co.za
Natural Beauty Inside and Out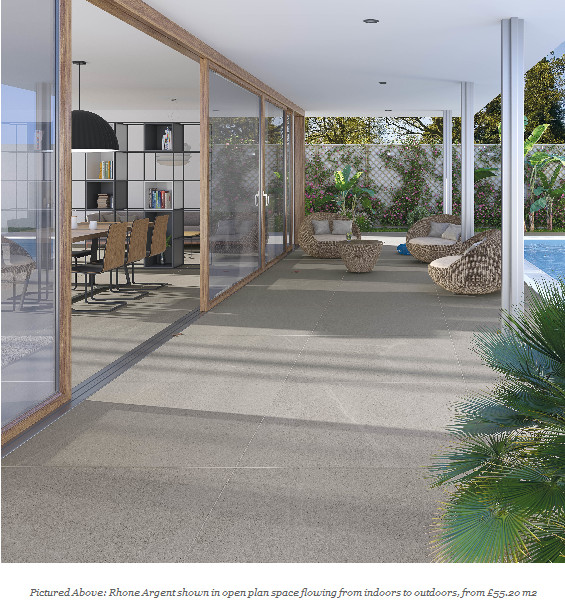 The Stone and Ceramic Warehouse is introducing two stunning new collections of luxurious porcelain tiles, perfect for enhancing a feeling of space and blurring the boundaries between inside and out. The Rhone and Brazilia ranges are perfectly in keeping with 2021's trend for bringing a natural feel into our homes.
Rhone
A natural stone-effect porcelain tile with subtle vein-detailing, the new Rhone collection is available in two finishes to suit any design. The Natural finish is ideal for a sleek, seamless look for indoor use while the Textured finish is R11 rated with an anti-slip surface suitable for wetrooms, bathrooms and outdoor areas such as terraces, patios, pool surrounds and landscaping. The same design can be used inside and out to create a continuous flow and achieves a spectacular effect when laid throughout the kitchen and outdoor space beyond. In two sizes – 60cm x 60cm and 120cm x 120cm – there are five colours to choose from – Clair, Caramel, Noir, Argent and Ardoise. The Rhone collection starts from £55.20 per m2.
"There are so many benefits to porcelain tiles," says Jo Oliver, Director at the Stone and Ceramic Warehouse. "As well as creating a similar look and feel to natural stone, porcelain has the advantage of being easy to maintain and keep hygienically clean. A non-porous material, it is hardwearing, lightweight, scratch and stain resistant and can be used for both walls and floors in high traffic areas such as hallways and kitchens as well as bathrooms, wetrooms and larger open plan spaces. With large format slab tiles there are fewer grout lines to keep clean and you can create the illusion of space in smaller areas. Porcelain can also be used to achieve a seamless look inside and out, with anti-slip textured surfaces giving peace of mind for patios, terraces and outside areas."
ictured Clockwise from Top Left: Rhone Noir, Rhone Ardoise, Rhone Clair and Rhone Caramel, from £55.20 m2
Brazilia
Also new is the Brazilia collection of slate-effect porcelain tiles. With three colour choices of White, Grey and Black, Brazilia is simple and understated while offering a dramatic backdrop to classic or contemporary furniture and fittings. There are four size options – 60cm x 60cm, 60cm x 120cm, 7.5cm x 30cm and a 12cm x 53cm chevron design. The 7.5cm x 30cm tiles can be laid horizontally, vertically or in a brickbond, stacked or herringbone finish for added visual impact, while the 60cm x 60cm tiles come with an R11 rated anti-slip textured finish, making them perfect for bathrooms and wetrooms. Prices start from £67.20 per m2.
New Verde Colourway for Coliseum Oxide Collection
Another exciting new design from the Stone and Ceramic Warehouse is the addition of a Verde colourway to the popular Coliseum Oxide tile collection. Perfect for adding a luxurious look to kitchens and bathrooms, these matt porcelain slab tiles are available in a large 1m x 3m size with prices from £144 per m2. Additional colours include Bronze and Black and all tiles can be used to create impact within classic or contemporary interiors, embracing the current trend for an industrial finish.
MONSTER HUNTER | NEW TRAILER AVAILABLE
Coming Soon at Cinemas 2021
Sony Pictures UK is pleased to make available a new trailer for MONSTER HUNTER, starring Milla Jovovich.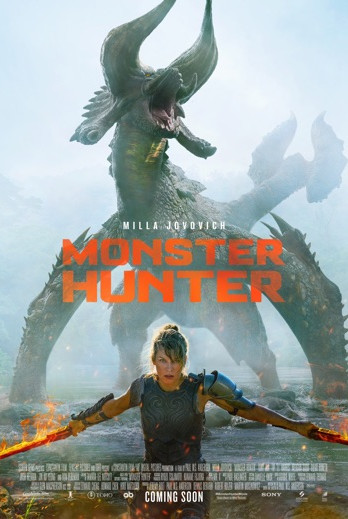 Behind our world, there is another: a world of dangerous and powerful monsters that rule their domain with deadly ferocity. When an unexpected sandstorm transports Captain Artemis (Milla Jovovich) and her unit (TI Harris, Meagan Good, Diego Boneta) to a new world, the soldiers are shocked to discover that this hostile and unknown environment is home to enormous and terrifying monsters immune to their firepower. In their desperate battle for survival, the unit encounters the mysterious Hunter (Tony Jaa), whose unique skills allow him to stay one step ahead of the powerful creatures. As Artemis and Hunter slowly build trust, she discovers that he is part of a team led by the Admiral (Ron Perlman). Facing a danger so great it could threaten to destroy their world, the brave warriors combine their unique abilities to band together for the ultimate showdown.
MONSTER HUNTER is coming soon at UK cinemas 2021
FB /MonsterHunterUK
TW @SonyPicturesUK
IG @SonyPicturesUK
#MonsterHunterMovie
www.sonypictures.co.uk/movies/monsterhunter
To coincide with Christmas, Microsoft Surface has released a range of price reductions on several premium Surface devices.
Here are products which are perfect for Christmas gifts and stocking fillers or the ideal investment to help support a fresh new 2021.
SURFACE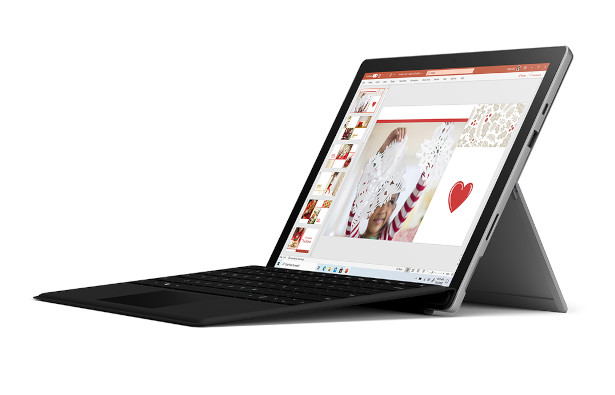 Surface Pro 7 (i5/128GB) for £749 online at Microsoft Store (Save £135) – The perfect device for working from home and throwing into your bag when you are on-the-go. This 2-in-1 device is ideal whether you are working, studying or catching up on your favourite TV show
Surface Laptop Go (i5/256GB) for £809 online at Microsoft Store (Save £90) – The ideal device for children who are in school or have just started university, giving them the chance to stay connected while also helping them keep up with their studies with a stylish, yet affordable device
Book buzz.
Last minute content from New Holland for the summer break
Tough Love
​The Amazing True Story of a Boxing World Champion Turned Lawyer
By Lovemore Ndou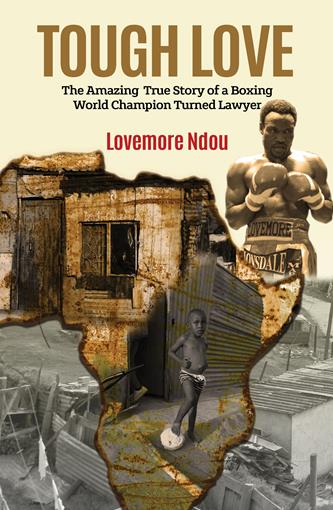 As a child growing up in Zimbabwe and South Africa, Lovemore Ndou experienced poverty and the injustices of the apartheid system, witnessed atrocities committed against his family and community, was a victim of police brutality and saw his best friend gunned down in a street protest.
Yet, against all odds, Lovemore succeeded and rose through the ranks to become a boxing world champion and then a successful lawyer, while making Australia his home.
In Tough Love Lovemore Ndou evocatively recalls the many challenges he has overcome on his journey and his ultimate triumph through hard work, dedication, resilience and persistence.
"Here was a young black boy who faced the hourly life-and-death reality of growing up in a humble town on the South Africa–Zimbabwe border, with the edifice of apartheid beginning to crumble in South Africa and civil war raging in Zimbabwe. He only ever started fighting to protect himself, his parents and his siblings. But he became so good at boxing, he became a triple world champion!" – Linda Burney, MP
The second born of seven children – four sisters and two brothers – Ndou swam in the crocodile-infested Limpopo River to collect fish each morning to help his family subsist. But amidst it all the boy with a hair-trigger temper nursed an ambition to be a boxer – a drive which ultimately led to three world titles, a new home in Australia, induction into the Australian Boxing Hall of Fame and recognition across the world as one of the toughest fighters ever produced by the Rainbow Nation.
Never knocked out in 64 professional bouts, Ndou transitioned from combat in the ring to confrontation in the courtroom in a post-boxing career as a Sydney lawyer.
BRUTAL TRUTHS
Surviving in a world of Lies, Taboos & Bullsh*t!
By Simon Hammond
Has the world gone completely mad? Are we evolving into a race that is so scared of offending others that we've lost our true identities?
Brutal Truths looks at civilisation in decay, through 'over civilisation', and suggests Five Brutal Truths are holding us back from being our true selves and from solving the real issues in today's society:
1.We're mentally weak
2.We've lost our tribes
3.We're not equal
4.We're still animals
5.We need heroes
For over 30 years, Simon Hammond has pushed the boundaries of traditional thinking to provoke creative change within – both in business and personally. From his early career as an investigative journalist to today, as a successful corporate director and author of three internationally acclaimed books, Hammond has consistently defined the real drivers of social change and human behaviour.
This book and the notion of brutal truths has been in the making his whole career as he has watched and pondered the alarming slide from a world of real language, gut instinct and socially intuitive behaviours, into a world of societal norms that make very little sense.
Happy Little Vegemites
VEGEMITE® spreads joy for children's learning with new book series
New Holland Publishers Australia are proud to announce its new "Happy Little Vegemites" Children's Publishing Program in collaboration with Bega Cheese Limited and the Vegemite® brand. For the first time in its long and iconic history, Vegemite® will become a character that kids of all ages will fall in love with. A dog called Vegemite, is just like the brand personality of Vegemite®; a bit of a joker who is always ready to play or help out a mate.
The series begins with "Learn with Vegemite®" board books for ages 3+, and "Vegemite® goes to the zoo" and "Vegemite® meets Santa" picture books for ages 6+. There's also a Vegemite® songbook with lyrics and sheet music for kids to sing along to the "Happy Little Vegemites" jingle. More titles are in the works to continue the journey for Vegemite® the dog and his mates.
Last minute stocking filler for your little fairies:
The gift of reading

With the run up to Christmas as busy as ever, maybe you're struggling to find that perfect present for the little ones. Give them the gift of a good book!
The first in a new series of children's books – Grumbalina and The Day Everything Changed was released this week, written by author Karina Fredericks.
Grumbalina and her fairy friends live in the exciting world of Puff Town, where they learn about life, friendship and how to get along. But it's not all fun and games as Grumbalina realises that summer is over and that has to go back to school where she struggles to learn her spells and doesn't have many friends. But everything is about to change very quickly…
A delightful and colourful new set of books aimed at children aged 4 and upwards, with fun illustrations and imaginative and relatable storylines.
RRP £8.99 but currently available with a special launch price of £5.99
Books and a range of new merchandise available from: https://grumbalina.com/ or follow @GrumbalinaOfficial on Instagram.
THE PERFECT GIFTS FOR TRAVEL LOVERS THIS CHRISTMAS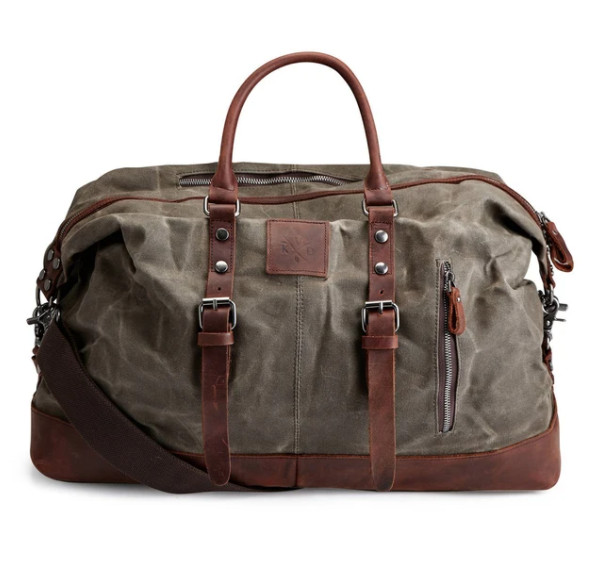 Gift your loved one a high-quality travel bag that is built to last from Kovered this Christmas
Worldwide shipping available, with next-day delivery available in the UK
Christmas shopping for your loved ones can be a tricky task. Finding a gift that is both practical, stylish and will bring a smile to their face come Christmas morning can prove difficult.
Travel bags from Kovered offer the perfect gift for any man or woman, whether they are looking for a stylish way to carry their laptop on the morning commute or looking for the perfect bag to take with them on their next adventure.
Kovered produces lifestyle accessories inspired by the natural world. Each bag is handmade using the highest quality premium leather and canvas and is built to last, making it the Christmas gift they can enjoy year on year.
The Humber Bag
Humber – Waxed Canvas Holdall – Moss – £95
For those who like to get away at the weekends, this handmade, stylish wax and canvas bag makes the perfect gift this Christmas. The bag is spacious with an internal twin pocket for keeping items separate.
Lined with waterproof nylon, users can be sure their belongings and electricals will be safe.
The double zip pockets and sturdy brass fastenings give users peace of mind that their back is durable and built to last.
What's more the adjustable shoulder strap provides a comfortable fit for easy carrying through airports, on the train and off onto the next adventure.
Humber – Waxed Canvas Holdall – Tan Brown – £95
This bag is perfect for planning your weekend escape from the city. The premium leather gives the bag a heritage feel – ideal for any style-conscious traveller.
The double cotton lining adds to the luxurious look of the bag, whilst the two interior pockets keep belongings organised.
An internal zip pocket allows the wearer to discreetly pack valuables, keeping them separate from the rest of the bag's contents.
The durable brass zips and double stitching means this bag is long lasting and will always be ready for the next trip.
Tamar Backpacks
Tamar – Canvas Backpack – Grey – £79
This multi-purpose backpack is perfect for those on the go, as it comes with a practical 14 litre capacity.
Large enough to fit a 15" laptop and with an extra strap to keep it secure, this bag is great for taking to and from the office. Plus the reinforced base and zippers make it durable enough to take on the morning commute.
The discreet interior zip pocket makes carrying valuables such as a wallet safe and easy.
The bag comes with zip fastenings as well as a unique roll top fastening system with a magnetic closure for added security and a stylish finish.
Tamar – Canvas Backpack – Tan – £79
This backpack is great for taking on the morning commute, using as a flight bag or bringing along on your next city break, thanks to its incredible durability.
The luxury appearance is sure to last thanks to the lightweight waterproofing applied to the outside of the bag to protect it against bumps and scratches.
The fully adjustable straps make this backpack easy and comfortable to carry, whether through the city or through the airport.
The two interior pockets are great for compartmentalising personal belongings helping the wearer to stay organised throughout the day.
Kovered sells handmade, sustainable, and stylish luggage for men and women priced from £79 – £95, made with premium leather and canvas designed to securely house your tech, work and lifestyle belongings. The Kovered range is available to buy at www.kovered.co.uk
Last minute gift guide suggestions for those who haven't ventured to the high street or had a chance to get their Christmas shopping done online yet. From colourful laptops, audio options galore and board games to enjoy over the festive period, we think there is something to please everyone below.
For the ultra-generous gift giver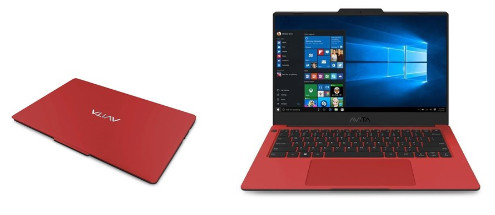 AVITA LIBER V R3 and R5 PRO – modern and stylish 14-inch notebooks – R3 is available from Box for £439.99 and the R5 from Box for £499.99 in Red, Grey and Black
AVITA-LIBER-NS14A8UKV542-TR, Avita Liber V 14 AVITA-LIBER-NS14A8UKV542-TR, Avita Liber V 14
Continuing to build upon AVITA's bold and innovative philosophy, the LIBER V offers an unprecedented visual experience with its boundless ultra-narrow bezel and post-modern aesthetic. The expansion of the notebook's webcam, coupled with its ultra-wide screen, brings users an improved experience, particularly useful for video conferencing whether social or work related. The LIBER V is engineered with an impressive 78.2% screen-to-body ratio and also weighs in at approximately 1.30kg. Its 3.7mm boundless ultra-narrow bezel is at least 10% slimmer than other similar notebooks on the market and has been reduced by approximately 63% compared with previous LIBER series notebooks.
With AMD Ryzen™ 3 3200U and AMD Ryzen™ 5 3500U processor options for high performance speed, Radeon Vega 3 (R3) and Vega 8 (R5) graphics chip and 4GB DDR4 (R3) and 8GB DDR4 (R5) RAM, the LIBER V can swiftly process and access files, allowing the user to work with ease; even with complex workflows. The superfast 256GB SSD internal memory (microSD card slot supporting up to an additional 2TB, subject to compatibility) ensures the notebooks are able to start up in a lightning quick speed of less than 20 seconds.
Available with Windows 10 PRO (With improved security features), the LIBER V's full-size backlit keyboard delivers the ultimate word processing experience. Additionally, the extra-large touchpad and multi-touch support for up to four fingers enables users to effortlessly browse and switch between web pages. The LIBER V incorporates a fingerprint reader and works seamlessly with Windows Hello for both convenient log-in and strengthened privacy protection. The battery life lasts for 7.5 hours for working on the go and the notebook is equipped with complete connectivity: a set of USB-C, two sets of USBs, a full-size HDMI and Micro SD ports, making it possible to simultaneously charge, transfer data, display, and connect to various devices.
Kokoon – The world's first sleep aiding headphones – Available from Kokoon.io for £267.75 349.99/$349
Kokoon was founded with the mission to become the non-pharmaceutical, digital 'go to' for helping people relax and sleep easier. The Kokoon app features techniques, tracks and concepts developed with sleep professionals to optimise the chances of falling asleep. Many of these techniques feature in a form of talking therapy known as Cognitive Behavioural Therapy, or CBT. CBT is an evidence-based therapy generally regarded as the gold standard treatment for insomnia with a proven success rate.
Kokoon uses these techniques to help users by delivering a customised content experience developed for the individual using the sensor data gathered from their body and environment. For example, as a wearer falls asleep in a headphone, audio changes in response, fading out the content and introducing white noise to mask out disturbances. The system also tracks what's working for a user then personalising content for greater effect. The Flexmould™ Comfort patented design helps Kokoon headphones mould to the shape of the users head to be comfortable wherever they are worn and thanks to the high quality natural fibre fabric, air flows easily through the ear cups to keep the wearers cool and comfortable. The ear cushions can also be detached and washed to be kept fresh and clean. Also useable as regular Bluetooth 4.0 headphones, the Kokoon Relax features premium acoustics from a 40mm electro dynamic driver and active noise cancelling making them ideal for listening to music or watching movies whilst travelling or simply relaxing. At just 350g/12.03oz they make the perfect travel companion with folding earcups and an included carry case.
For those looking for a new phone
DOOGEE N20 Pro Android 10 smartphone with 16MP AI quad rear camera, 16MP Samsung front camera – RRP £149.99 – NOW £101.99 –from Amazon UK
The N20 Pro brings an advanced performance and is equipped with a 12-nanometer processing technology Helio P60 Octa-Core processor. The 4400mAh high-capacity battery also uses power optimization to give a longer lasting charge and supports a 10W quick charge.
The N20 Pro has a 6GB large memory and with up to 128GB and a maximum expansion of 256GB. The device runs on the newest Android 10 with the system-wide dark theme, privacy controls and many more features. With Bluetooth 5.0, it is a faster and easier experience for the user.
With an impressive screen through an upgraded double coating glass process, the N20 Pro features a 6.3" FHD+ IPS Waterdrop screen with an aspect ratio of 19:9 to bring a movie-level visual experience. Weighing just 175g and the thinnest part of the DOOGEE N20 Pro's body being just 8.8mm, the smartphone is incredibly portable and with a comfortable feel. The ideal travel phone, it also supports Dual Nano SIM cards to make it easier when travelling regularly or on business.
The N20 Pro boasts a 16MP AI quad rear camera with an F.20, 6 element lens which provides superior photos. The high-resolution 16MP main camera provides real clarity with images and gives impressive results.
DOOGEE S58 Pro – available in Army Green, Fire Orange and Mineral Black – RRP £179.99 NOW £139.99 – from Amazon UK
The DOOGEE S58 Pro is ideal for outdoor lovers, the IP68 waterproof and dust resistant phone boasts an industry leading rugged rubber shock protection, a large battery all at an incredibly affordable price. The ultra-rugged S58 Pro can survive drops, water, dust and extreme temperatures thanks to its design with industry-leading high-strength rubber, usually found on off-road vehicle tires with many rigid layers and a silicone lining giving excellent shock absorption performance. The S58 also boasts a 5180mAh high-capacity battery, supporting 12V/2A fast charging, a MT6762V/Helio P22 Octa-Core CPU and 6GB super high-speed RAM and 64GB ROM, all running on Android 10.
Cameras: 16Mp Sony IMX298
Battery: 5180mAh
Storage (ROM): 64GB
RAM: 6Gb
CPU: Mediatek Helio P22
Resolution: 1520×720
Display size: 5.71″
Operating system: Android 10.0 (Q)
Dimensions: 162.8 x 81.0 x 15.9mm
For the whole family
Word Poker – available from Amazon for £29.99
Word Poker takes the well-known framework of poker – one of the most popular and widely-played games in the World – and transforms it into a compulsive family word game that can be enjoyed by everyone. Able to be played by 2 or more players from age 12 to adult, it will get minds young and old engaged. Taking the concept of poker but instead of normal playing cards, Word Poker uses letter cards with each letter having its own score value. The aim of the game is to make the highest-scoring word using any of the five cards that are in the centre of the table and the five cards that the player holds within their hand.
With rounds of betting, players can bet on the strength of their word to win the pot of chips, so a poker face is needed to win the most chips possible! Combining fun word skills with some serious poker tactics and acting skills, it's guaranteed to bring out the competitive edge in all. The quick-start and simple rules mean that there is no knowledge of poker needed to start playing, so it's easy to get started and get winning.
Contents:
115 Word Poker letter cards
90 high quality metal-core plastic poker chips
Dealer button
Rules sheet
Mr & Mrs Family Edition / Pocket Edition – Available for £19.99 from Amazon/ £10 from Next and John Lewis
Mr & Mrs is based on the hugely popular All Star Mr & Mrs hit ITV show hosted by Phillip Schofield, where players are challenged to answer in-depth and entertaining questions about their partner, friends or family members. The Family Edition has over 1,000 questions designed to uncover things you may not know about your nearest and dearest including the famous paddle round and the 'It's A Match' bonus game. It even comes with some blank cards so players can write their own embarrassing questions!
The Pocket Edition is suitable for age 10+ and allows fans to play whilst on the move. It has over 300 questions and is guaranteed to cause laughter, blushes, blank looks and a whole lot more!
For kids
Puro Sound Lab's JuniorJams Studio Quality, Volume Limiting Bluetooth Children's Headphones –£49.99 from Amazon reduced from £59.99
Puro Sound Lab's JuniorJams Bluetooth headphones for kids have been designed to give high quality performance and comfort at an affordable price. Featuring noise isolation and superior sound quality with effective volume limiting, they allow children to shut the world out and focus on their music or show without distraction or damage to their hearing health. The ultra-comfortable protein
The PuroQuiet Active Noise Cancelling Bluetooth headphone – Available from Amazon for £79.99 reduced from £89.99
The PuroQuiet was developed by a father who realised his 10 year old daughter had sustained Noise-Induced Hearing Loss from listening to music too loud, for too long. Finding no one was addressing this issue adequately, the family set about designing and developing the highest-quality, studio-grade, volume limiting to 85 decibels children's headphone whilst still at an affordable price.
Made from high-quality aluminium, with plush noise-isolating ear-pads, the latest Bluetooth profiles for CD-like quality wireless audio, a highly sensitive microphone for taking calls or gaming with friends and up to 16-hours of active battery life the PuroQuiet headphones certainly deliver on audio quality and style. In addition to the sleek new design, the PuroQuiet headphones have an active noise cancellation feature found on high-end headphones that suppress ambient noise levels and provides a superior listening experience in even the loudest of environments. It blocks out daily noise and background sounds up to 22 dB, complemented by 82% noise isolation.
Key Specifications:
• Active Noise Reduction Performance: Safe -22 dB
• Physical Ambient Noise Reduction: 82% at 1KHz
• Volume Limiting: 85dB Sound Limit
• Audiophile Headphone speaker: 40 mm Custom Dynamic Drivers
• Frequency Range: 20 Hz – 20 kHz with <1% THD
• High Quality Qualcomm CSR8635 Chipset
• Bluetooth v4.0 Wireless w/A2DP, AVRCP, HFP, HSP Support
• Wireless Operating Distance: 30 Feet
• Battery Type: Rechargeable Lithium Ion
• Noise Cancelling Playtime: 16 hours approx.
• Long Play Battery Life: Up to 22 hours normal use, 200 hours standby
• Available Colours: Blue/Black, Pink/White
Featured in numerous publications including CNET, scoring 8 out of 10, Reviewed.com calling them a 'must buy for every parent' and chosen as the "Best Kids Headphones" in the NYTimes Wirecutter
For music lovers
ENACFIRE Soundtank Bluetooth portable wireless speaker, with 24 hours playtime and impressive 360° true surround sound – £39.99 (with £10 voucher applied at checkout) from Amazon.co.uk
Installed with two high performance 20W vibrating drivers, the Soundtank provides rich, pure audio and exceptional clarity, ideal for all genres of music. This combined with true 360° surround sound creates the ultimate listening experience for consumers, no matter where they are. The Soundtank is able to recreate the full range of audio frequencies for excellent stereo sound, from 160 Hz-2000 Hz. ENACFIRE has equipped the Soundtank speaker with a unique bass adjustment feature, Bass+. Users can simply press the Bass+ button at the top of the speaker for 50% more bass in an instant (providing a deeper, heavier, stronger audio effect), and enjoy switching between soft and rock music with zero limitations.
The speaker weighs less than 500 grams and also boasts ultra-long battery capacity and a powerful TYPE-C charging port, with just one charge enabling users to play music non-stop for 24 hours. Dual stereo pairing mode also enables two Soundtank devices to play simultaneously for double the volume and extra bass – perfect for outdoor gatherings and big celebrations! With a certified IPX7 waterproof rating, the Soundtank is ideal for the beach, pool and ready for any adventure in all weathers, so users can enjoy the music without the worry of water damage. The latest Bluetooth 5.0 technology provides unbreakable connectivity for both indoor and outdoor use, so music can be listened to without cables and connection issues and with unrivalled ease, anywhere at any time.
JLab Audio Epic Air ANC and Epic Air Sport ANC true wireless earbuds with customisable audio settings – £69.99 (Currently £30 discount) from John Lewis
American award winning audio brand, JLab Audio, the #1 accessible audio brand in the US has today made a massive jump forward with the introduction of Smart ANC™ technology found exclusively in its new Epic Air ANC products. The Epic Air Sport ANC and Epic Air ANC are the first true wireless earbuds to utilise JLab's new Smart ANC technology and the JLab Air ANC app, with three noise control modes and the ability to fine tune the sound by adjusting the equalizer settings.
The company has also developed a new JLab Air ANC app where users can customise the active noise control level, pass-through audio, equaliser settings, and touch controls for each earbud. This means users can truly adjust and design the earphones to suit their exact tastes and preferences with both ease and convenience of the controls and the sound. Once the perfect sound is set, it will be saved on the app and remain on the earbuds, every time they are used from then onwards.
The Epic Air Sport ANC and Epic Air ANC also utilise infrared wear detect sensors, which automatically pause and resume the audio being played when the earbuds are removed or placed back into the wearer's ear. Other premium features include JLab's Movie Mode, a low latency setting which decreases audio lag, so voices match up perfectly to video content.
The Epic Air Sport ANC features JLab's time-tested earhook design preferred by those who wear earbuds while being active, while the Epic Air ANC has been designed to match the stem-style perfect for everyday use and working from home. Both models come with a wireless USB charging case, which can be charged by placing it on a charging pad or plugging into a USB-A charging port utilising JLab's patented integrated cable. To ensure a truly customized fit, each model comes with six different earbud tips, including Cloud Foam and two extended length options.
JLab Audio (The #1 true wireless brand under $100 in the US) GO Air True Wireless Earbud– Available in black, white, navy and army green, are now available from John Lewis, Argos, Currys PC World and JLab Audio website for £29.99.
Offering 20+ hour's playtime, custom EQ3 Sound, at an incredibly affordable RRP of £29.99/$29.99, GO Air is the smallest true wireless product JLab has ever created. The lightweight buds deliver clean, crisp, audio for the daily listener and features dual connect, incorporating dual microphones that allow the earbuds to be used individually while the other remains in the charging case. Designed to go anywhere, the GO Air and its case are compact and small enough to fit in any bag or pocket.
Featuring a 20% smaller body than JLab's best-selling JBuds Air, GO Air offers a slimmer profile, great for small ears. The longer earbud stem provides a snug in-ear fit, and comes with three sizes of gel tips so users can customise the fit to each ear. Focused on convenience and accessibility, the GO Air's charging case measures under three inches by one inch and is designed with an integrated charging cable. The earbuds are secured into the open case with strong magnets. JLab's patented cable design ensures you never lose the cable or need to find another to recharge your case. Each earbud will hold a 5-hour battery life and their case provides 15 extra hours.
Users can play, pause, change tracks, and adjust volume by pushing or holding the outside buttons. Custom EQ settings can also be adjusted through the earbud and cycle through three sounds: Signature, Balanced, and Bass Boost. A built-in microphone also allows for phone calls to be answered and hung up, as well as activating voice assistants such as Siri or Google Assistant. An IP44 sweat resistance keeps the earbuds durable for day-to-day activities.
ENACFIRE E90 wireless earbuds with Qualcomm, aptX extra bass and CVC call noise cancellation with dual-microphone reduced from £39.99 to £31.99 on Amazon.co.uk
The ENACFIRE E90 include a Qualcomm chipset and the latest aptX decode technology to deliver an extra deep bass and rich details with audio quality up to 97% [market average 90%]. The powerful, low-bit rate transmission makes it feel like the artist is right there in the room with the wearer. With CVC noise reduction technology and 2 fine-adjusted mics installed, the ENACFIRE E90 wireless earphones are also perfect for hands-free calls and the earphones are able to block out unnecessary ambient noise, ensuring excellent and clear call quality. For ease of use, the E90 earbuds feature intelligent touch controls, allowing the user to play and pause music, answer and hang up calls and turn to the next or previous song. Wearers can also use the touch control to activate a voice assistant like Siri without having to touch their phone whatsoever; delivering a truly hands-free experience. The E90 battery lasts for 8 hours of playtime on a single charge (around 2 times longer than other earbuds on the market), and its charging case allows users to fully recharge the earbuds five times, giving a total playtime up to 48 hours. The Bluetooth earbuds are certificated with IPX8 high waterproof rating, making them perfect for outdoor running, walking or even a strenuous gym session.
Puro Sound Labs PuroPro volume limiting, active noise cancelling adult headphones – will be available from Amazon with an RRP of £129.99 (Reduced from £199.99)
The PuroPro is the latest addition to the range, with a slick design and studio grade audio quality, providing adults with a listening experience that is both high quality and healthy. In keeping with the Puro Sound Labs mission to protect consumers' hearing, the headphones are also volume limited to 85 dB for up to 8 hours per day, and 95 dB for up to 50 mins per day, as recommended by the World Health Organization. The headphones are equipped with Puro Balanced Response® Curve technology, engineered to deliver an amazing listening experience with clear, crisp vocals, plus two adjustable ANC levels, ensuring that users can listen to their favourite tracks and podcasts undisturbed, or find their own space in shared environments.
The wireless Bluetooth v.5 headphones are complete with a lightweight, foldable design and matching hard cover carrying case and are ideal for travel, with long lasting batteries that provide up to 28 hours playtime with ANC, 32 hours without and 300 hours of standby time.
For gamers young and old
The PuroGamer Volume Limiting Gaming Headphones – Available from Amazon for £39.99 (reduced from £69.99)
The PuroGamer headphones are designed specifically for gaming with a slick design, high quality audio through both sound and an omnidirectional, noise cancelling microphone. They are also volume limited to 85dB to ensure that there is no damage to gamers' hearing health when there are explosions or other noises in gameplay. Featuring a 7.1 surround sound technology, the headphones allow gamers to immerse themselves into the world of their games and the 50mm graphene driver and response equaliser provides a balanced and safe sound. Additionally, the headphones have 82% ambient noise isolation at 1kHz to shut the rest of the world out. The Puro Balanced Frequency Response Curve also allows the PuroGamer's to sound great even at lower listening levels and the game dialogue and sound effects to be heard clearly against the full spectrum of audio.
Trust GXT 856 Torac Metal Gaming Keyboard – Available for £34.99 from Argos
Engineered for serious gaming, the Trust GXT 856 Torac Metal Gaming Keyboard combines durability with usability, with the added colour hit from stunning LED illumination. A glorious LED lights experience is located behind the keys to enhance the gaming experience. Adjust the brightness and speed of the multicolour illumination effects to match in-game actions. The Torac boasts fingertip control with 12 media keys to adjust the volume, open mail, play or pause videos or even mute audio. The Torac also features a dedicated game-mode switch – this puts the Windows key in lock mode while playing, allowing for uninterrupted gaming.
Trust Gaming GXT 488 Forze Headset for PlayStation®4 (PS4™), Available from GAME for RRP £29.99.
An officially licensed product for PlayStation®4, the GXT 488 Forze is designed to enhance video games with powerful, immersive sound. With a stylish design that matches PlayStation®4, the headset is the ideal way to enrich the gaming experience. With 50mm speakers, the Forze deliver ultra-clear dialogue and powerful bass so, whether on a battlefield, racetrack or in a stadium, gamers can be fully immersed into the game.
The headset's design combines comfort with sturdiness to ensure that those wearing can be comfortable even during long gaming sessions. With soft earpads, an adjustable headband that is metal reinforced and available in three finishes: black, blue camo and grey camo, they both look and feel good to wear. Easy to set up, connect it by simply plugging the 1.2m nylon cable into the DUALSHOCK®4 wireless controller. Thanks to the inline remote on the cable, it is also quick to adjust the volume or mute the microphone without having to go into a menu.
The Forze can also be used with tablets, smartphones and laptops.
Trust Gaming GXT 258 Fyru USB 4-in-1 Streaming Microphone, Available from Amazon for RRP £119.99. Available from Power City, Smyths Toys and Euronics in Ireland.
The sleek Trust Fyru 4-in-1 streaming microphone takes recordings to the next level whether recording a podcast, music track, streaming or gaming. The multi-purpose mic features excellent audio quality with both voices and instruments which are crystal clear and rich to a near-professional studio quality whilst still being amazingly easy to use. The Fyru allows for recording in 4 different ways, optimized for any situation. Use cardioid for a clear recording without background noises e.g. individual recording or bi-directional for a duet or interview. Stereo is the go-to for a stereo music setting or omnidirectional pattern for a group-podcast. A simple plug-and-play USB connection to instantly connect to a PC or laptop and makes it the ideal gadget for various purposes. With a zero-latency headphone monitoring port, recordings can be perfected and listened to in real-time. Furthermore, settings can also be regulated with convenient microphone gain, mute and headphone volume knobs on the front of the microphone and the internal pop filter filters out plosives and fricatives (unwanted sounds from letters like P and F) to make even smoother recordings.
AndaSeat Dark Demon with 4D adjustable armrests – available in black from John Lewis and JD Williams for £299.99 with a Lifetime Warranty
AndaSeat has created a racing chair designed with an emphasis on comfort and ergonomics – the Dark Demon Premium Gaming Chair. Created with scratch and stain resistant, smooth bonded PVC leather, a precision manufactured steel frame with an iron 5-point base, 4D armrests and Class 4 hydraulic nitrogen pistons, this luxurious racing chair will contour to your shape, thanks to high-density one piece 60kg/m³ foam.
The Dark Demon Premium Gaming Chair's removable large sized 'H shaped' headrest pillow and lumbar cushion provides spine and neck support, whilst the 4D armrests offer optimum comfort by supporting the forearm – to relieve wrist pressure and muscle strain when gaming or working.
Handily, the chair tilts 90 to 160 degrees with a angle lock at 5 different positions.
Recommended maximum height: 6'10" / 210cm. Maximum weight capacity: 440lbs / 200kgs
AndaSeat also have an affiliate partnership with Sharesale [merchant ID: 99919] where they can offer 10 percent commission on sales from reviews/features. More information is available here
For the house proud
EZVIZ C6N Pan / Tilt Indoor Camera – £59.99 from Argos
EZVIZ C6N Pan / Tilt Indoor Camera 0
Should there be an intruder in the home, the Pan/Tilt WiFi Smart Camera will alert users straight away with a message via the EZVIZ app to their smartphone, take a snapshot and even proceed to record the events and the suspicious activity. The camera will also track and follow them, gathering up as much footage as possible.
Great for monitoring pets, little ones or elderly relatives. Furthermore, with the two way talk, users can see, hear and speak all through the EZVIZ app, whether at home or away. With the 340 degree Horizontal and 105 degree vertical rotation Pan and Tilt feature, users can see everything in the room. The camera will track movement automatically across the room, providing the best footage possible. This can also be manually moved around via your EZVIZ smartphone app.
Using the sound of your voice users can view live footage via their Amazon Alexa and Google Hub. The Infrared (IR) allows clear video even when it is dark, giving clear night vision and recording, providing 24/7 security in the home or office. The internal microphone supports audio pickup within five meters and video recording with sound, meaning users can have a two way conversation if needed via the EZVIZ app.
tado° V3+ Smart Thermostat Starter Kit – Available for £199.99 from Amazon UK or £219.99 with the Hot Water Control included
The tado° V3+ Smart Thermostat Starter Kit bring simplicity and comfort for a healthy home climate. Designed to save energy and costs for users by up to 31% of an annual energy bill, tado° is an intuitive device and app that is compatible with any smart home (Google Assistant, Amazon Alexa and Apple Homekit) and can also be used to control multiple rooms. The new app provides the ultimate control allowing users to manage heating schedules as well as showing information such as how warm it is at home, how much users are saving and also providing important information on the quality of air in the home and tips on how to improve this to provide wellbeing at home.
With features such as Geolocation, tado° can use resident's location to control the heating so that it is not using the heating when nobody is at home and it can begin to heat when the first person is on their way back. Using Weather Adaptation, Open Window Detection and Insightful reports, it also can change and adapt based on the environment.
EZVIZ 3MP Smart Video Doorbell available from Argos for £134.99
The EZVIZ 3MP Smart Video Doorbell is a Wi-Fi video doorbell designed with a 3MP lens that can capture a 180-degree vertical field of view, so users can see visitors from head to toe and see deliveries left on the doorstep in high quality video. It overcome blurry imaging and blind spots, issues which are common with other smart video doorbells. The EZVIZ 3MP Smart Video Doorbell initiates a video call via the EZVIZ App on a user's smartphone when a visitor rings the bell, so the door can be answered anywhere, at any time, even when miles away.
To add an extra layer of security, the EZVIZ 3MP Smart Video Doorbell sends an instant alert to a connected smartphone when it detects any human movement thanks to its built-in Passive Infrared (PIR) human detection sensor. With remote viewing and two-way talk capabilities, users can see and communicate with visitors whilst the customizable detection area feature allows users to keep watch on important areas thus reducing false alarms.
Airthings Wave Mini Air Quality Monitor – £79 from Amazon
The Airthings Wave Mini is an easy setup, wirelessly connected and battery-operated device that effectively monitors indoor air quality, with no installation required. Built in TVOC sensors successfully measure toxins and chemicals in the air that can negatively impact your health, in addition to the room temperature and humidity. As conditions can vary drastically from room to room, the Wave Mini is the perfect device to reach optimum comfort and health in every space in your home in the most cost effective way. Users can easily access and understand the dashboard's visual indicator with traffic light colour coding, or can alternatively view the insights over time on the free Wave Mini mobile app.
For home or agile working with ease
PAPALOOK PA552 1080P studio-like fill light ring webcam with 30FPS detailed streaming and dual microphones with DSP noise filtering tech – £73.81 from Amazon.co.uk
The PAPALOOK PA552 webcam features a studio-like fill light ring, 1080P at 30FPS detailed streaming, dual microphones with DSP noise filtering tech, and versatile mount options, making it the ultimate professional webcam for broadcasting whether live streaming, video calling / conferencing or for online studying.
The camera includes a multi-step ring light with adjustable lighting levels. The multi-step ring light offers even and flattering lighting and eliminates harsh shadows as the DSP chip captures outside light and reacts intelligently and automatically like a human' brain would for the best image exposure. This ensures the best possible streaming experience in even the dimmest light environments. The 5-layer CMOS glass lens and full HD 1080p captures great details with bright and natural colours in fluid video at 30fps, while the 75-degree field of view accommodates up to two people.
The dual omni-directional automatic noise cancelling mics provide high SNR (Signal Noise Ratio) to capture and filter out external and background noise automatically, delivering purer playback sound quality even when broadcasting in busy environments. It is easy to set up with plug and play capability and has USB connectivity to PCs, Macs, Xbox One and is compatible with a full range of video apps.
AUSDOM AF640 1080P Full HD Plug and Play USB Web Cam with Super HD Wide Angle Lens, Autofocus and Dual Stereo Noise Cancelling Microphones – £79.99 from Amazon UK
The AUSDOM AF640 auto focus video camera is a 1080p full HD webcam with dual microphone and is ideal for keeping in touch with friends and relatives, for online gaming and even for live DJ streams to keep in good spirits.
The camera operates in full high definition 1080p, making it easy to have HD calls or record video, whilst gaming can be streamed in 720p and widescreen online chats can be enjoyed during video conferences. The super HD wide-angle lens provides a wider field of view whilst the fast and accurate autofocus ensures the camera will automatically stay focused on the face, even if it moves around. The dual stereo noise cancelling microphones filter out background sound and capture natural audio so a user's voice can be heard clearly, even without the other person using a dedicated headset. The auto low-light correction, which can be fine-tuned to lighten conditions, produces bright and well-contrasted images.
The AUSDOM AF640 webcam is incredibly easy to use too. Just connect the webcam via the USB 2.0 port to a computer and video chat instantly via a multiple of video chat apps such as Skype, Zoom and Facetime and stream social media channels including YouTube, Instagram, Twitch and Facebook Live.
Moshi IonGo 5K Duo Portable Battery for iOS and Android – Available from Moshi for £74.95
With built-in Lightning and USB-C cables, you're always prepared to power up wherever you go. This iOS and Android friendly-battery, guarantees to charge both devices simultaneously thanks to its bi-directional charging feature. Recharge your iPhone and IonGo 5K Duo at the same time so your battery is always topped up. Using the same battery technology used in the latest electric vehicles, the cells are optimized for charging, discharging, and low internal resistance.
Moshi Lounge Q Wireless Charging Stand, Fast-charging with Adjustable-height for all Phones – Available from Moshi for £69.95
Lounge Q is a premium wireless charging stand that combines Scandinavian style and advanced functionality in one. The internals are driven by Moshi's proprietary Q-coil™ technology which includes a ferrite sheet that offers better charging speed and efficiency compared to other wireless chargers. This allows Lounge Q to wireless charge through cases up to 5 mm thick. The stand is Qi-certified by the Wireless Power Consortium and thanks to its extended power profile, it can fast-charge any device up to 15 W. Lounge Q is compatible with any Qi-enabled phone.
For fitness fanatics young and old
JBuds Air Sport True Wireless Earbuds – Available in Black and White for £69.99 from John Lewis, Very and Studio
The JBuds Air Sport feature an over-ear hook for sport-focused activities and 40 hours of playtime. The earbuds themselves hold a 6-hour battery life in each earbud and 34+ additional hours in the charging case. Built for fitness, the JBuds Air Sport are IP66 sweat resistant and have Be Aware Audio, designed to let ambient noise for safe listening while running outside or working out with a friend. They also feature stereo audio during calls for crystal clear calling, a compact case with patent pending built in USB charging, and touch sensors. Like all JLab products they are universally compatible with both Apple and Android products.
Auro – The Personal Training App – Available from App stores for £11.99 a month of £59.99 annual subscription (Equivalent to 4.99 a month)
The Auro app is a personal trainer in your ear from London based fitness technology startup, Auro. The app includes motivational audio workouts that are guided by expert trainers and tailored to an individual's fitness goals and level. Within the app, there are hundreds of world-class workouts and recommendations are provided for suitable classes based on the users own ability. Using the app means that there is no reason to skip a workout anymore as all the classes are on-demand so all that is required is a set of earphones/headphones and a smartphone. Classes can even be downloaded in advance so can still be done when Wi-Fi isn't available. For an affordable monthly subscription fee, Auro users can have the benefit of a fitness studio or personal trainer at times, locations and a price that is better for them. The fitness classes available on the Auro app include outdoor running, walking, treadmill, X-trainer, strength training, spin, rowing, yoga and stretching and are curated with a killer playlist but users can also overlay their own music from Spotify if preferred. The personal trainers offer professional fitness advice throughout the class and guide users through their workout to keep motivated and using the right techniques. Using AI based algorithms, Auro analyses multiple input streams to hyper-personalise fitness experiences like a real PT. It also integrates with Apple Watch, Garmin, Myzone and a range of other wearables to provide detailed heart rate based analytics and personalisation.
The audio based style of the app is to encourage users to learn the correct form and technique but afterwards allows users to concentrate fully on the activity without having the distraction to look down or at a screen as they are exercising.
For the drivers
Zenfox T3-3CH triple channel dash cam – Available from the Zenfox website, from Amazon for an RRP of $249.90 and Amazon UK for £239.95
The Zenfox T3 3CH has three cameras allowing drivers to record footage of the road ahead, the rear and also also within the vehicle itself making it ideal for taxi drivers, Uber drivers, for lift sharing and families. The front camera records the road ahead with incredible clarity at 2560*1440P @30fps, whilst the interior & rear camera record the inside cabin and rear road at full HD 1080P @30fps. The 160°+140°+140° wide angle allows the camera to reduce any blind spots and capture more events, both inside and outside the vehicle. All the cameras are equipped with Sony STARVIS sensors and Wide Dynamic Range [WDR] technology to guarantee sharp and clear night image quality, even in low light environments. The interior facing camera utilises 4 IR LED lights, which can handle low light conditions and ensures flawless video footage even when the passenger cabin is dark. Even in complete darkness, the dash camera can capture usable images.
The built in 2.4GHz and 5GHz Wi-Fi brings faster transfer speed allowing drivers to connect the dash cam with the Zenfox APP to manage settings, view on-live videos, check GPS route and download recordings to a smartphone. The built-in GPS accurately records the driving route, location, speed and time and users can playback the video using the comprehensive GPS Logger software interface to see real-time information. The Parking Mode will monitor events both inside and outside of the car for 24 hours and the dash cam will automatically switch to parking mode after the engine is off, so it doesn't miss any events or incidents whilst parked overnight or in a supermarket car park. With a built-in G-sensor supporting variable sensitivity, the dash cam can auto-detect any sudden knock or collision and lock the crucial footage to prevent it being overwritten. This can then be used as vital evidence for claims or insurance purposes. The seamless loop recording will not lose any clips, automatically overwrite the oldest file with the newest file so users can access the required footage easily and it supports ample storage of up to 256GB microSD.
For the one who has everything
Audio Eyewear from Fauna available to purchase from wearfauna.com or Selfridges online for an RRP of £249 and $299
Fauna is a designer audio eyewear brand that creates fashionable eyewear which delivers crystal clear sound. These high-end, water-resistant audio glasses are made of high-quality materials with a 2-way sound system for crystal clear sound. The first audio glasses without chunky temples that actually look like glasses, the revolutionary product protects a wearer's eyes from sun or blue light whilst providing a vivid sound when listening to music, audiobooks or watching a movie with integrated microphones for voice assistants and making phone calls.
The tiny lightweight micro speakers and microphones are integrated into the frames of Fauna glasses, giving hours of great audio without compromising on comfort. The audio module in each temple and each module includes a patented MEMS microspeaker, an electrodynamic speaker, a touch-pad, associated electronics and a battery. Two microphones are also integrated into the right temple with beam-forming and echo cancelling. The temples remain slim and lightweight despite all the electronics inside with both glasses weighing just 50g.
The Spiro and Memor Havana both have high-quality Italian acetate frames with adjustable temple lengths, a standard in the eyewear industry and optimal for fit and wearing comfort. Fauna Audio Glasses come with a charging case that allows re-charging of the glasses on the go up to 5 times and connects via Bluetooth with a smartphone or PC; a specific app is not required. The glasses are controlled by touching and swiping on the temples.
LISTEN TO MUSIC – Enjoy crystal-clear, vivid sound up to 4 hours continuously.
HANDS- AND EARS-FREE PHONE CALLS – Enjoy your phone calls and record voice messages with your Fauna glasses.
BLUETOOTH 5.0 – The safest and most energy-saving Bluetooth technology yet with up to 10 metres range. Compatible with iPhone 5 or later and Android 6.0 or later.
INTERCHANGEABLE GLASSES – Take your Fauna to any optician to change the lenses to your prescription lenses.
AUDIO ASSISTANT – Use your smartphone's audio assistant comfortably with your Fauna audio eyewear.
TOUCH CONTROL – Intuitive and comfortable touch control via touchpads on the sides of each temple.
BATTERY – 20 hours standby and more than 5 hours of music, voice assistant and phone calls in play time.
BBC Maestro is a brand new e-learning service, offering granted access to the minds of some of the world's greatest talents, who are teaching their crafts for the very first time.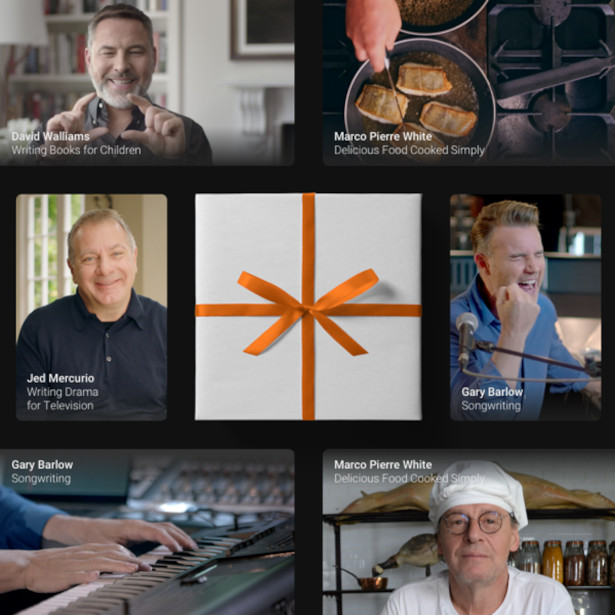 Courses begin with Gary Barlow, teaching Songwriting, David Walliams, teaching Writing for Children, Marco Pierre White teaching Delicious Food Cooked Simply, and Multi-award winning creator of Line of Duty and Bodyguard, Jed Mercurio, teaching Writing Drama for TV.
The diverse courses are individually beautifully filmed, offering hours and hours of personal content from the maestro themselves, offering their tips of the trade and advice and inspiration.
It's the perfect gift to give a loved one 'who has everything', who may be looking for ways to ignite their passions or hone in on a hobby or long-held dream of theirs.
Courses can be bought and downloaded instantly using this link as a one off gift for £80 and currently there's a 2 FOR 1 offer on.
Looking for last min Christmas deals? Check out what Decathlon has to offer below.
For Him
MEN'S DOWNHILL SKI BOOTS WID 300 BLACK – WAS: 89.99 NOW:£49.99
Why is it great: Designed for the beginner level skier looking for the basics in a ski boot.
It will make learning easier because it's forgiving of beginner mistakes.
XT7 TRAIL RUNNING SHOES FOR MEN BLUE AND BRONZE – WAS £49.99 NOW: £29.99
Why is it great: We developed this shoe for training or trail runs of up to 80 km – particular effective on wet and muddy trails.
You want to combine performance and pleasure when trail running? Try our versatile shoes, combining powerful traction with effective cushioning and support.
35L TEAM SPORTS BACKPACK ESSENTIAL – MIDNIGHT BLUE/PRUSSIAN BLUE – WAS £14.99 NOW: £9.99
Why is it great: We developed the Essential 35 litre backpack so you can keep your sports equipment separate from your everyday items.
Looking for a practical backpack? We've designed the Essential 35 litre backpack to include a large central pocket and other compartments, including a shoe pocket.
MEN'S NATURE WALKING PULLOVER – NH500 – WAS: £17.99 NOW: £12.99
Why is it great: Our hiker-designers developed this comfortable and warm NH500 pullover for hiking surrounded by nature in cool weather.
Our motivation? To show you this pullover that sees things in big: large central zip to make it easier to put on and for ventilation, two large secured pockets on the chest and large collar.
UNISEX ALL-MOUNTAIN & FREESTYLE SNOWBOARD PARK & RIDE 500 – WAS £149.99 NOW: £119.99
Why is it great: We have developed this board for intermediate and advanced riders seeking an all-rounder board: park, side hits, carving and powder snow.
Standard camber for pops and grip on-piste and in the park. A wide board with rocker and powder stance (the bindings can be set very far back) for powder.
For Her
WOMEN'S RUNNING SHOES KIPRUN KD LIGHT – BLUE/GREEN – WAS £69.99 NOW: £49.99
Why is it great: Our design teams developed these lightweight and reactive women's running shoes for all your runs, up to marathon distance.
Want to add bounce to each stride? The dynamic lightweight Kiprun KD Light trainer will give you all the propulsion you need to run faster and improve your times up to marathon distance!
WOMEN AND GIRL'S GOOD WEATHER SKIING AND SNOWBOARDING GOGGLES G 520 – BLUE – WAS £29.99 NOW: £22.99
Why is it great: We have developed a high performance, anti-fog mask with maximum field of vision for skiing in good weather. Suitable for glasses wearers
The spherical lens of the G 900 FL helps you see better in bad weather. The field of vision and anti-fogging are optimal, for excellent visibility. Compatible with prescription glasses.
900 WOMEN'S CROSS TRAINING SEAMLESS LEGGINGS – BLUE/BLACK – WAS £15.99 NOW: £9.99
Why is it great: Our design team developed these leggings specifically for cross training.
Women's cross-training leggings that are ideal for reducing friction from the bar on your shins and thighs during WODs and workouts.
WOMEN'S WATERPROOF MOUNTAIN WALKING JACKET – MH500 – WAS £64.99 NOW: £49.99
Why is it great: At the foot of Mont Blanc, our hiking team designed this jacket for regular hikers ready to face bad weather in the mountains!
The rain will no longer hold you back! Provides optimum comfort with its stretch fabric, light weight, breathability and underarm ventilation for hiking at the right temperature.
WOMEN'S DOWNHILL SKI BOOTS WID 500 – WHITE – WAS £129.99 NOW: £99.99
Why is it great: Developed for the intermediate skier looking for a comfortable and easy to adjust boot, to make progress in downhill skiing in the best conditions.
These comfortable boots featuring a walking position and ergonomic Heel Pad provide you with a good fit.
KIDS
CHILDREN'S SKI HELMET H-KID 500 – YELLOW WAS £19.99 NOW 11.99
Why is it great: Developed for young intermediate-level skiers. It offers excellent support and optimal comfort for long days on the slopes.
This helmet offers excellent protection for your kid without sacrificing comfort, thanks to its semi-rigid ear protection and recessed ear padding.
KIDS' TENNIS RACKET TR900 26 – BLACK/PINK WAS: £34.99 NOW: £24.99
Why is it great: Young advanced to expert tennis players between 1.41 m and 1.50 m tall.
Perfect for your child's first competitive matches, offering a good balance of control and power.
STRAPLESS LEATHER FULL SOLE DEMI-POINTE SHOES SIZES 7.5C TO 6.5 – PINK WAS £9.99 NOW £7.99
Why is it great: Our team of passionate designers created these leather full sole demi-pointe shoes for learning ballet.
Looking for durable ballet shoes? Leather full sole demi-pointe shoes offer good foot stability. The little extra: pre-stitched elastics.
KIDS' FREESTYLE ALL MOUNTAIN SNOWBOARD, ENDZONE 120 CM WAS: £109.99 NOW: £79.99
Why is it great: This snowboard is designed for kids from 1.30 m to 1.44 m tall, beginners to intermediate, looking for an easy snowboard to learn and progress.
Flat camber with twin tips (nose and tail) to reduce edge errors so that you are able to negotiate flat sections smoothly. Small bend radius to be manageable and let you do carve turns.
INFLATABLE FOOTBALL GOAL AIR KAGE – RED/ORANGE – WAS: 24.99 NOW £19.99
Why is it great: Revolutionise your football games with friends and family with this inflatable Air Kage goal that can be used on any type of pitch.
Our football designers have developed this inflatable Air Kage goalpost with real top corners and posts that resist hits from the ball for maximum play quality.