Bilia Baby UK; the new moses basket business to hit the UK market
Moses baskets are, and always have been, the go-to accessory for newborn sleep, but it's time to forget the old fashioned, plain style moses baskets the UK baby market is so used to seeing. Bilia Baby UK, a new business selling unique, handmade, and eco-friendly moses baskets, announced their launch this year.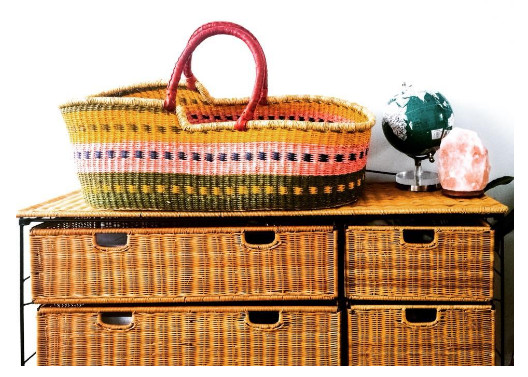 Bilia Baby UK, who are based in Cannock, Staffordshire, but only sell the baskets via an online shop, specialise in selling the most unique, colourful and eco-friendly moses baskets to the UK market. Each basket is handmade by talented artisans in Ghana using naturally sourced elephant grass, and dyed using non-toxic, natural dyes. The moses baskets are then finished off with a hand-stitched, leather handle for contrast and durability. A Bilia Moses Basket takes around 3-4 days to hand weave, and the business boasts that every basket is different.
Adele Flint, founder of Bilia Baby UK said, "Our philosophy is to provide the most unique, honest, eco friendly and sustainable goods for precious little ones to keep close to their hearts from newborn to adulthood. To do that, we trade with the people of Ghana, who set their own prices for the baskets that we purchase from them. Our aim is to empower the talented artisans of Bolgatanga and the surrounding villages to thrive through their own enterprises, and preserve thier traditional craft skills and practices whilst also attempting to bring colour, style, and an ethical approach back into the baby industry here in the UK. We've had an incredible response from all of our customers, and have just launched our third and fourth collection. I'm so pleased that our messaging is resonating with all of the wonderful parents-to-be in the UK".
Previously, any new mummy-to-be would be hard pushed to find a moses basket that was difrerent to anyone elses, but now that this new brand have entered the market, they're selling out fast, according to the founder, Adele Flint.
Bilia Baby UK's range of moses baskets are available in a rainbow of colours and patterns, and are priced from £165 per basket. The Bilia Moses Baskets also come with UK made custom coconut and wool mattresses that comply with British Standards, which means that there's the added security of knowing any newborn sleeping in one of the brand's 'Instagram worthy' moses baskets is as safe as they can be. With the pre-launch collection selling fast, the small business are hoping that they'll see continued success going into 2019.
For more information about Bilia Baby UK, visit www.bilia-baby.co.uk
Choosing something special for little ones has never been easier with BUFF®'s new kid's collection of head and neckwear which offers the ultimate in comfort and style to ensure effective protection from the elements, suitable for a wide range of outdoor activities. This collection features an extensive range of colourful designs and patterns, including legendary TV and film characters such as Mickey and Minnie Mouse, Hello Kitty, Star Wars and Superhero favourites to offer the ultimate range of winter warmers that children will be excited to wear.
 www.buffwear.co.uk
Gifts are available from gosh.org/shop and 100% of the profits from sales will go to Great Ormond Street Hospital Children's Charity to help support families this Christmas.
For families at Great Ormond Street Hospital, time together is very precious.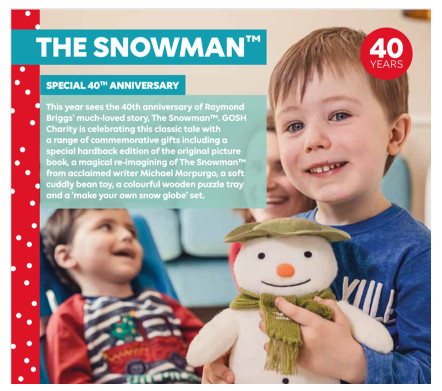 The Book of Everyone! Create a one-of-a-kind, 50-page personalised book about anyone you choose, in seconds.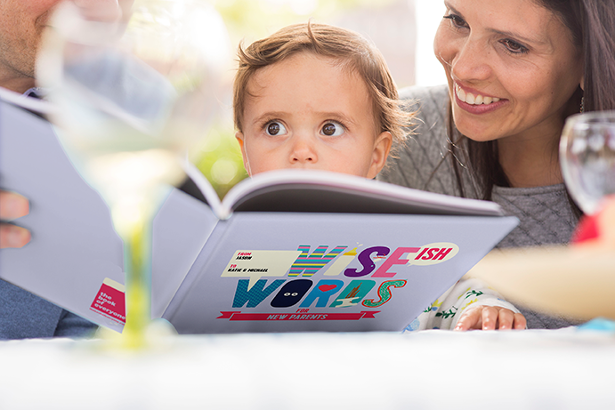 FACEBOOK | TWITTER | INSTAGRAM | PINTEREST
Because everyone deserves a book with their name on the cover.
At The Book of Everyone, we use our bottomless trove of wondrous and useless facts and the work of some of the most creative, talented artists and illustrators 
around to create a one-of-a-kind, 50-page personalised book about anyone you choose, in seconds. 

It's free to try, easy to use and it makes the perfect, unique gift.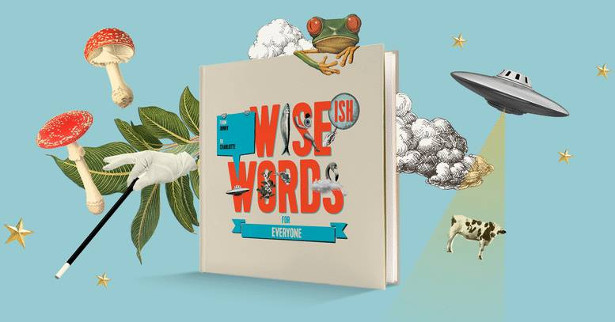 The idea for The Book of Everyone took shape a few years ago when Steve Hanson (one of our founders) told the story of how he had gone out and bought all the newspapers and magazines, covering a variety of topics, on the day that his son Saul was born as a memento and keep sake for him to enjoy when he was older. This sparked the idea of creating a technology platform that could produce a beautiful journey through the world you were born into covering a wide scope of topics. We were very much aware of the digital beast that was rendering the physical world obsolete devouring its way through CD's, books and video games. It was important to us that the technology we developed created something tangible that could be held with both hands. The Book of Everyone grew from a love of printed media. There's something about the visceral act of turning a page that can't be matched by scrolling through pixels. A book has the hit on the senses that imparts a connection with readers that no kindle, however practical, can match.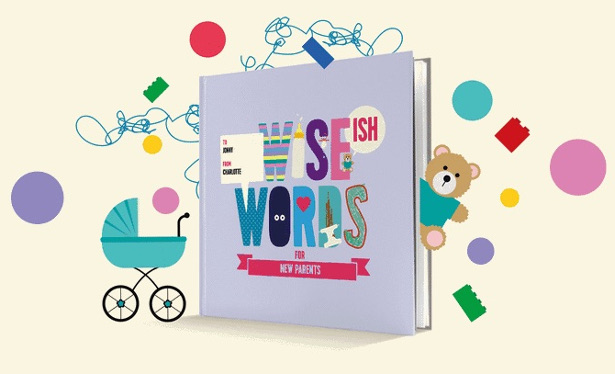 The building of the databases behind the platform has been monumental task that's taken over 2 years of research and writing, requiring a healthy dose of insanity and obsession. We've all got stacks of trivia books in our bathrooms with little post-it notes sticking out of them, and whether we like it or not, we know how many vehicles are left on the moon (six) and the fact that in the Koran, Jesus is mentioned 5 times more than Mohammed. And yes, we've bored a few people at dinner parties with . However, during this titanic labour of love we've been fortunate enough to work with a bunch of incredibly talented writers and artists from all over the world and a couple of wizards who created the algorithms that drive the personalisation engine in the platform.
In addition to the intuitive personalisation of the technology platform, we felt it was important that customers can add their own flourishes and photos. The result is a book with a high emotional value, made in a minutes. It sounds cheesy but someone posted on Facebook a photo of his girlfriend shedding a tear on seeing the book he'd made for her. He's spent 8 minutes making it (which I'm sure he didn't mention). There are not many gifts out there that can do that.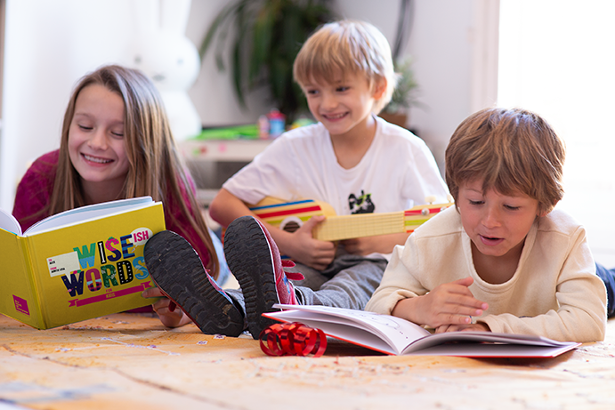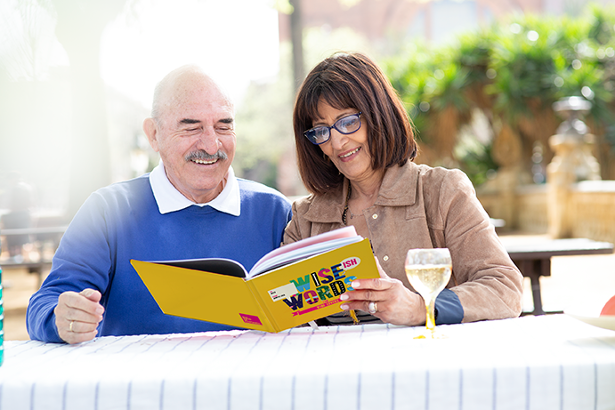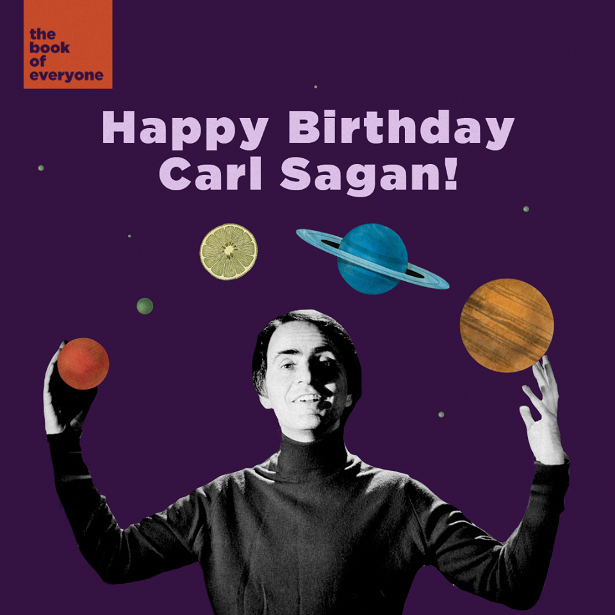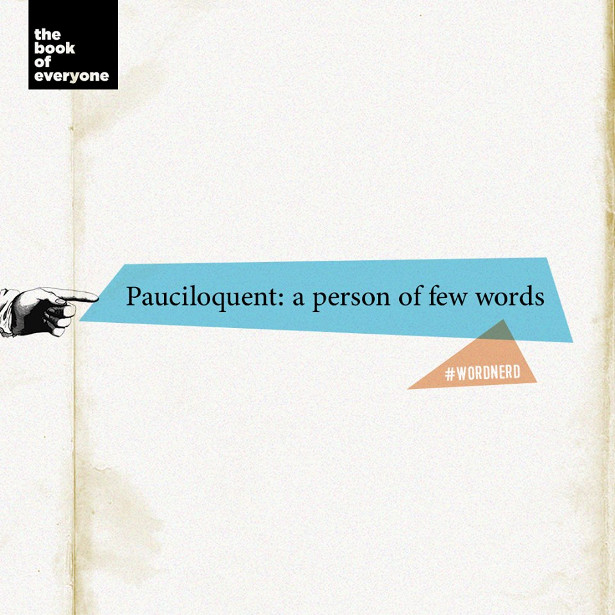 Diary of a Brilliant Kid, a personal development book based on the science of positive psychology for pre-teens.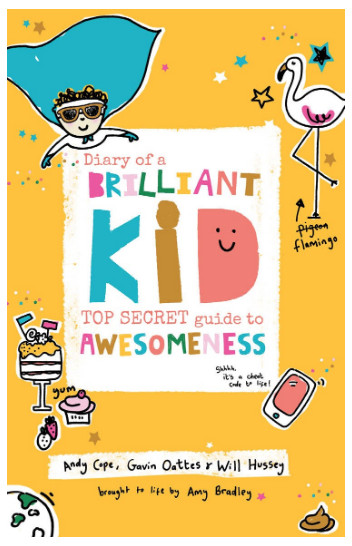 Age 8 – 12 is the perfect time to define who you are and to create habits of thinking that allow you to face up to the world, sunny side up. Diary of a Brilliant Kid is an interactive collection of science, stories, theories and top tips that guide children through the difficult years between ages 8 and 12 to help them make sense of themselves and the world around them.
The book is packed with activities that will take the reader inside their own head, out into the world and help them:
take charge of their feelings,
win friends and influence people
make choices that that make them feel alive,
bounce back from the tough stuff
Fun and engaging the book is underpinned by some serious science. Dr Andy Cope has spent more than 12 years researching positive psychology. He works globally, delivering wellbeing workshops for business and schools. He is also author of the best-selling Children's book series Spy Dog, the personal development Art of Being Brilliant Series and Happiness – your route map to inner joy.
A Go Ape gift voucher gives your loved ones an unforgettable memory and whole new experience to plan in for 2019.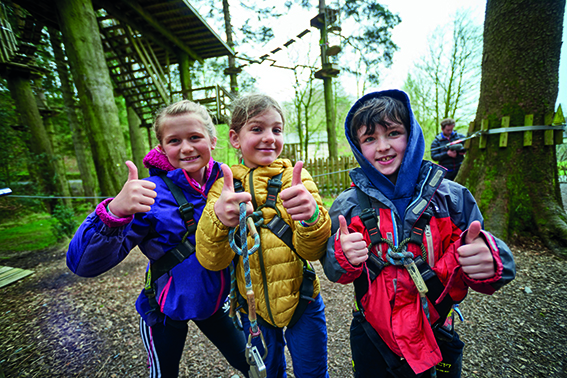 Go Ape is the UK's number one forest adventure with 33 locations nationwide (England, Wales, Scotland) and there are adventures for all ages. An adventurous gift voucher is the perfect present, especially for the person that has everything or for the relative or friend that has asked for a surprise! It's also a great secret Santa present!
At Go Ape there is a challenge and activity for everyone, from thrill-seekers looking to take on the Tree Top Adventure (over 10-year-old) to families seeking adventure on the Tree Top Junior (anyone over 1m) and Nets Kingdom course high up in the trees (age 1+) and not to forget forest segways (7 stone +).
Gift vouchers can be bought online and sent in beautifully packaged kraft paper wallets to your loved one as well as digital options which are delivered instantly, making it the perfect option for the last-minute shopper.
Customers can purchase activity gift vouchers, for example Tree Top Adventure for 2 adults as well as monetary vouchers so the recipient can choose what they would like to do or you can gift money towards an experience.
Vouchers valid for 12 months and all are available at any location. – https://goape.co.uk/gift-vouchers
Motorola TLKR T41 License Free walkie talkie. Professional style radios with an air of "fun" about them.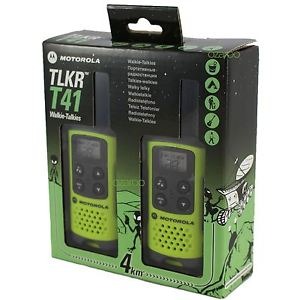 The green version comes with alien style packaging and the pink version comes with an 'icy princess' style packaging – perfect for the winter theme you're looking for. Price for either colour is £37.20 with free shipping.

CHRISTMAS SORTED FOR THE
MUSIC MAD OR GAMING OBSESSED
The perfect pressie for tech-loving teens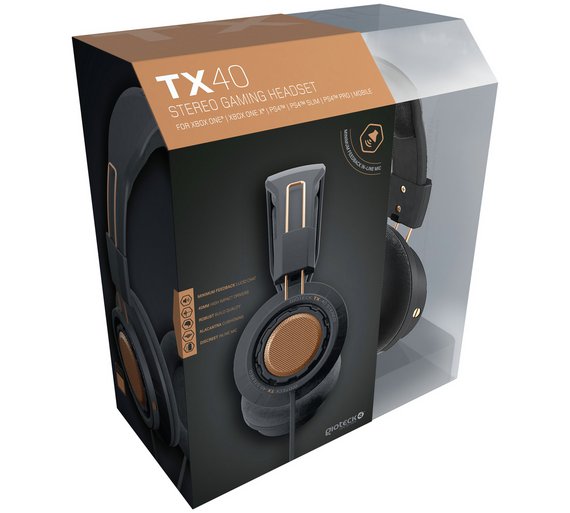 (To be entered to win a headset simply visit the Argos website and tell us how long the TX-40 headset has been in design?' Email your answer to: gioteck@intouchrugby.com, the winner will be drawn randomly before Christmas 2018 and emailed confirmation)
Slick, sleek and high performing, Gioteck's TX-40 headset is the perfect Christmas gift for tech lovers.
For teens knee-deep in Call of Duty or Fortnite, or music lovers immersed in their favourite sounds, the TX-40 delivers uncompromising audio and classy good looks at home or on the move. Just plug in to your favourite device, then game and go!
See the TX-40 in action here
Available now from Argos for £19.99
ABOUT THE GIOTECK TX-40
Works with Xbox One, Nintendo Switch, PS4, mobile & more – multi-format 3.5mm jack
Slick styling – copper and matt black finish
Ultra-clear chat with minimal feedback – talk is pin sharp and crystal clear
Powerful audio, via high impact 40mm drivers – incredible immersive sound
Robust, lightweight – solid, uncompromising build quality
Ultra-soft Alacantra® cushioning – because comfort is everything
Inline mic, mute and volume – for instant fingertip control
ABOUT THE TX RANGE
Gioteck's all new TX Range is built for a demanding new generation of gamers and music lovers. One year in research & development, all TX headsets deliver an impeccable blend of features, quality and design – letting you game and go in style.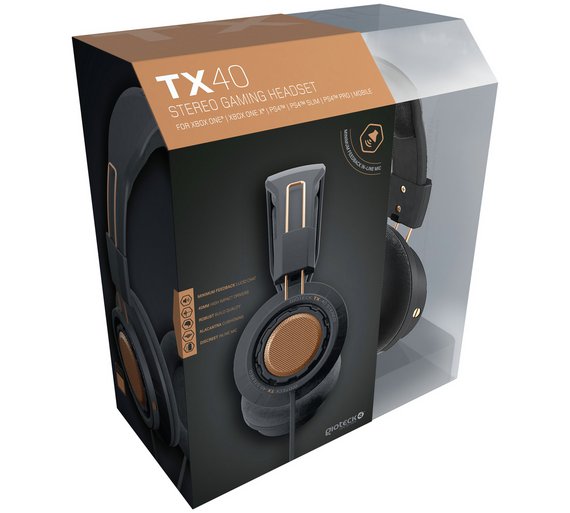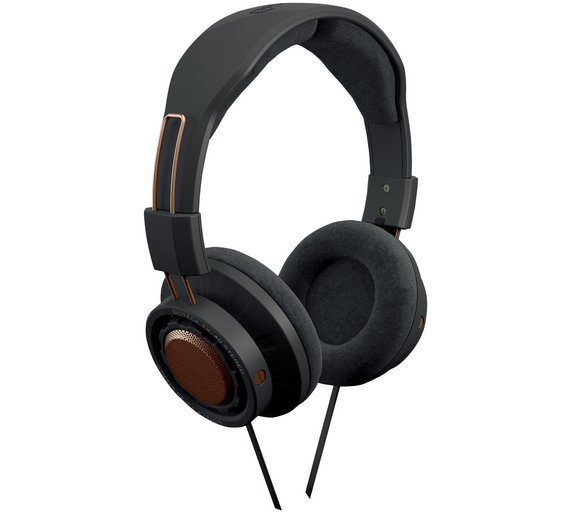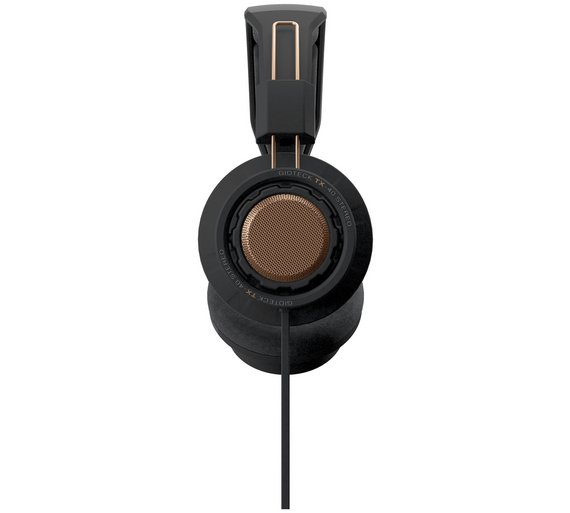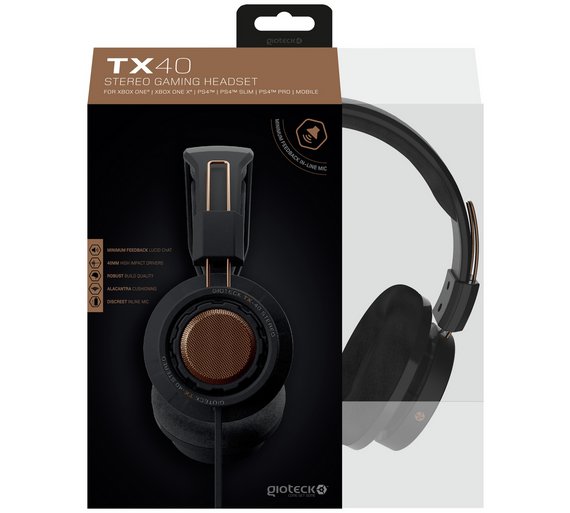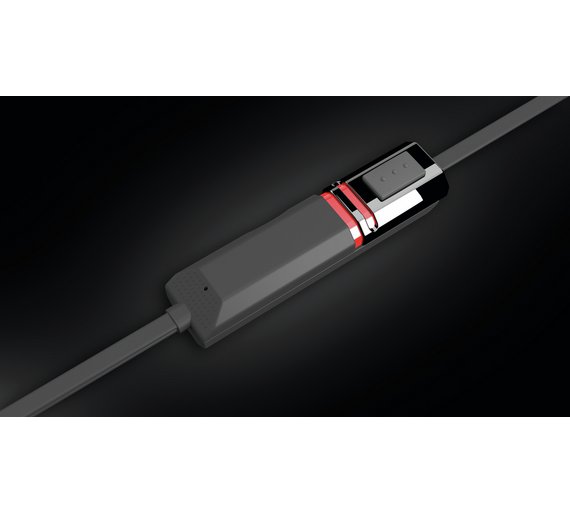 Top 10 Toys for Christmas!
With Christmas peeking just around the corner, look no further than these great new toys, playsets and kits for boys and girls this festive season! We have selected the latest, high-quality products that children will love to see popped under their Christmas tree.
Treasure X Single Packs – £9.99 – Available at www.character-online.com – X marks the spot for a hunt like no other! Unbox the Treasure X Adventure Pack and journey through each level to find a collectible figure and possibly even uncover the greatest treasure – REAL GOLD!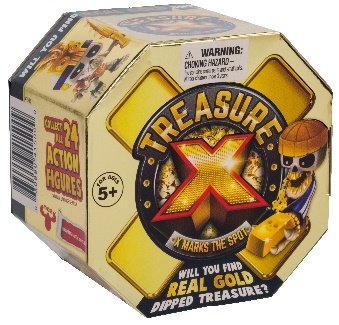 Ben 10 Alien Creation Chamber – £39.99 – Available at www.flairplc.co.uk – This awesome Ben 10 Alien Creation Chamber lets you create your very own aliens! Simply load the body parts into the chamber and use the Omni Creation Dial to assemble.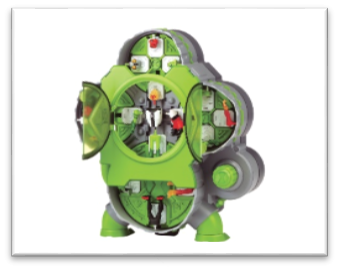 Pokémon Power Action Pikachu – £29.99 – Available at www.character-online.com – Interact with the super cool Pikachu like never before! This awesome Power Action Pikachu soft toy features the latest Action Sensor Technology for children to have endless fun!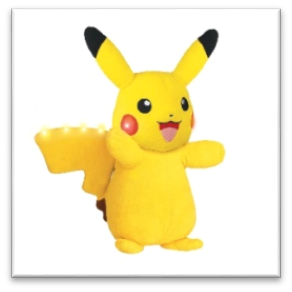 Shopkins S10 Pick n Pack Small Mart Playset – £24.99 – Available at www.flairplc.co.uk – This Shopkins Pick 'n' Pack playset has a pop-up cash register, a fridge, a spinning blender and a shopping trolley that transforms into a basket! Cool!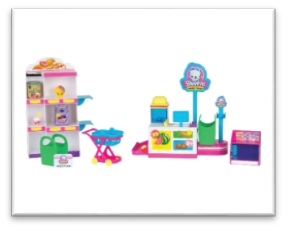 Disney Doorables Mini Stack playsets – £7.99 – Available at www.character-online.com – recreate magical story moments or mix, match, and stack your way to whole Doorable world where behind every door, there's a surprise in store!
smART Sketcher®– £69.99 – Available at www.character-online.com – Tech is getting smart in the creative aisle with the award-winning smART Sketcher®. This art projector offers supported learning for kids who want to take their drawing to a technical level!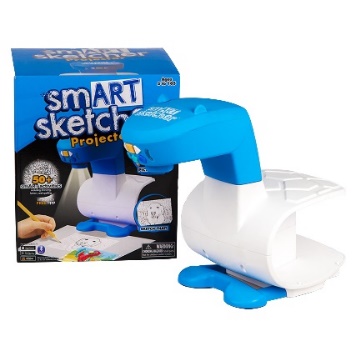 Orbeez Wowzer Surprise Pets– £5.99 – www.character-online.com – There's lots of magical surprises to be had with Wowzer Surprise Pets! Unwrap, then just add water to reveal your surprise pet! Twist the handle, to make your pet spin. Then you can hide your pet by removing the water and wow your friends too!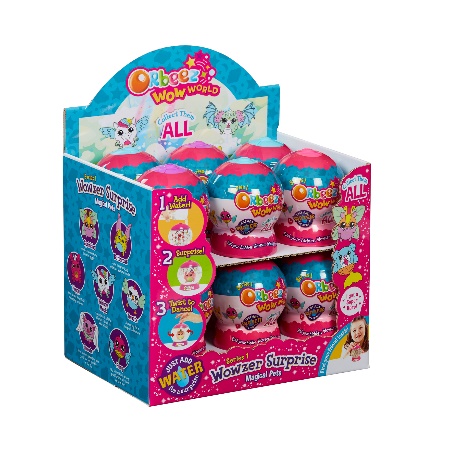 20Q – £14.99 – Available at www.flairplc.co.uk – 20Q is now entering its 30th Anniversary! Can you believe it? Play this awesome, mind-boggling game by thinking of anything you like and watch 20Q guess the answer in 20 questions or less!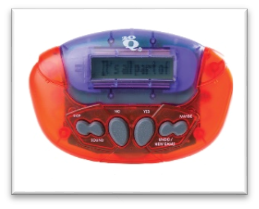 Really R.A.D Robots MiBro – £39.99 – Available at www.character-online.com – The MiBro is full of smart talking phrases and over 20 sounds. Remote controlled, he can spy, listen and even talk for you! If that's not all, with his range of awesome accessories that need practice to master, you can instruct this new electronic assistant to blast away your enemies or to fetch and carry your things!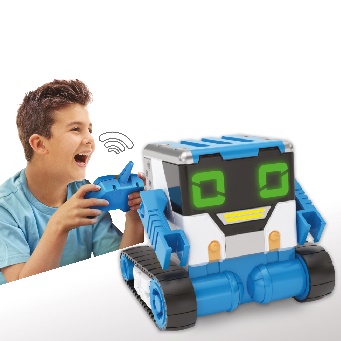 Hairdorables Dolls – £14.99 – Available at www.flairplc.co.uk – These super sassy, cool and collectable dolls have their own style and accessories! Each pack opens to reveal a unique surprise inside. What will you find?"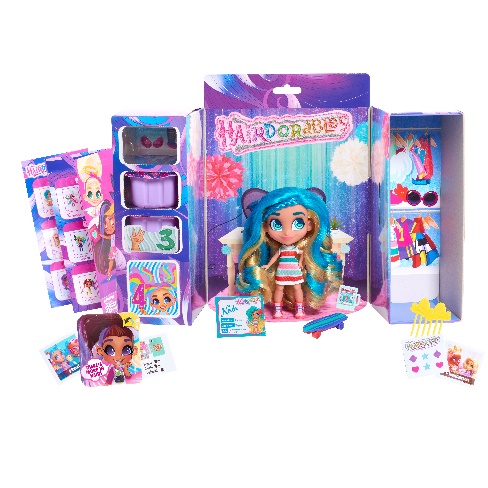 Mobile Vet with Hanoverian Foal – £34.99 – Available at www.schleich-s.com/en/GB/ – The roof and side wall of the Mobile Vet can be folded open for optimum playability! What's more, the Horse Club horse box can also be attached to the mobile vet's car! The vet has movable arms and can hold individual accessories, sit or stand!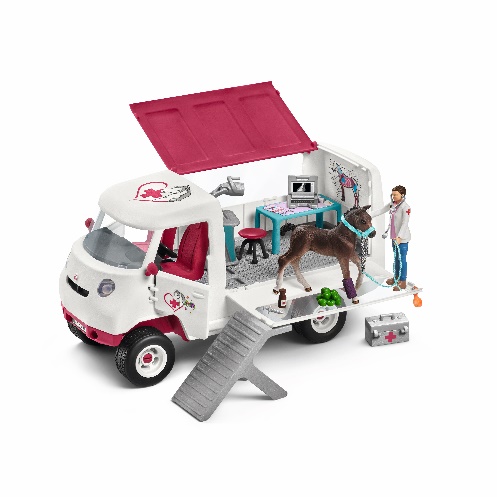 Helping Little One's & Even Younger Teenagers Maintain Friendly & Constructive Play with sweet great little toys which are easy to make but require focus, they are so fun!
(Get 25% off your first order too!)
www.cordeliashouseoftreasures.co.uk

A special house to find unusual and precious gifts for the person you care about or the home
Cordelias house of treasures is a new online store that shows the best of British designers and brand's offerings for the gift, toy and home furnishings market.
The build it yourself wooden toys/puzzles that come in so many shapes and forms and are only between £15-20.
Check them out here's the links to them :
cordeliashouseoftreasures.co.uk/collections/children?page=2
cordeliashouseoftreasures.co.uk/collections/children?page=3
cordeliashouseoftreasures.co.uk/collections/children?page=4
Wilberry friend tartan dressed bear
Regular price
£12.50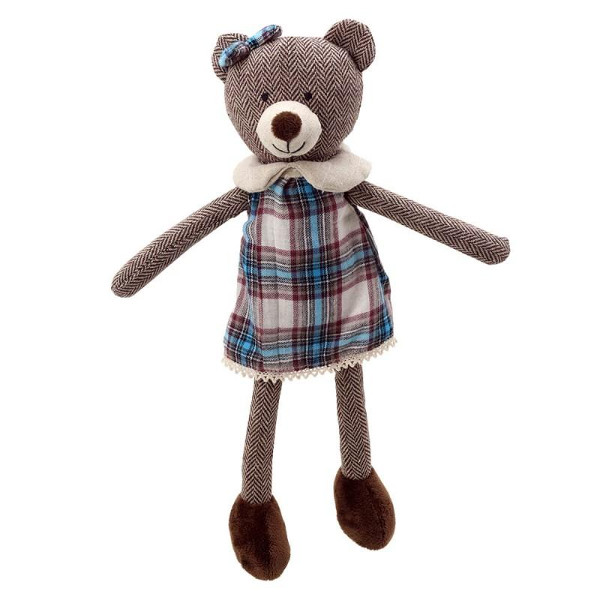 Wilberry soft bear
Regular price
£10.15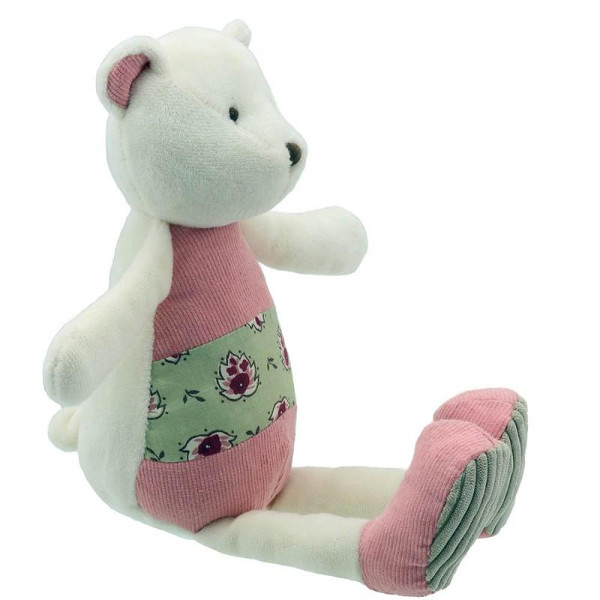 Beehive Toys – Sound Controlled Triceratops 3D Puzzle
Regular price
£16.99

Beehive Toys – Sound Controlled Saber-toothed Tiger 3D Puzzle
Regular price
£16.99

Beehive Toys – Merry Go Round Music Box 3D Puzzle
Regular price
£13.99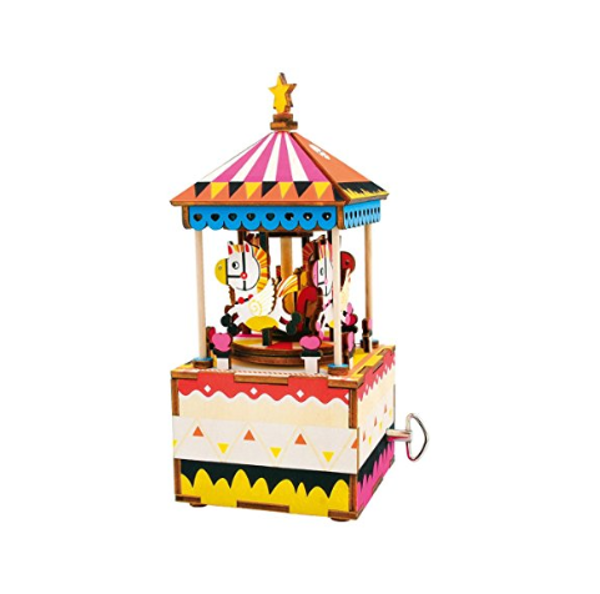 Beehive Toys – Solar Powered Windmill 3D Puzzle
Regular price
£12.99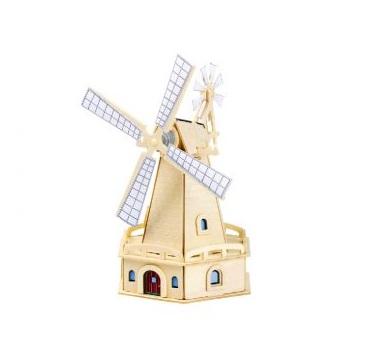 Beehive Factory – Remote Control Tractor 3D Puzzle
Regular price
£18.99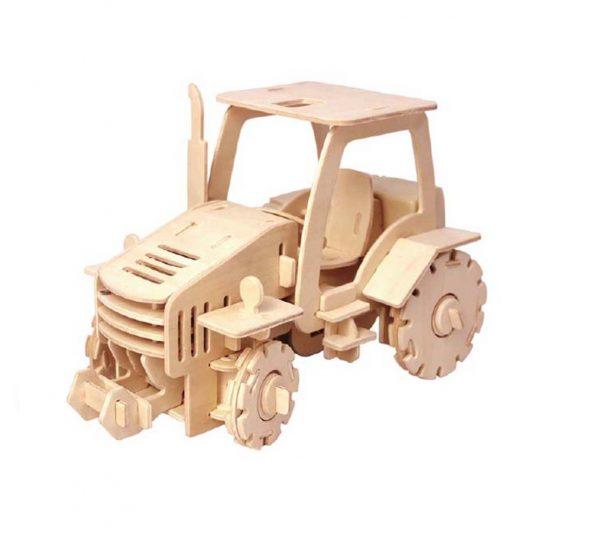 The little dog laughed Douglas Glasses Case
Regular price
£12.50


Apples to Pears fashion a Flower Fairy Product Code : 101269-6
Regular price
£11.99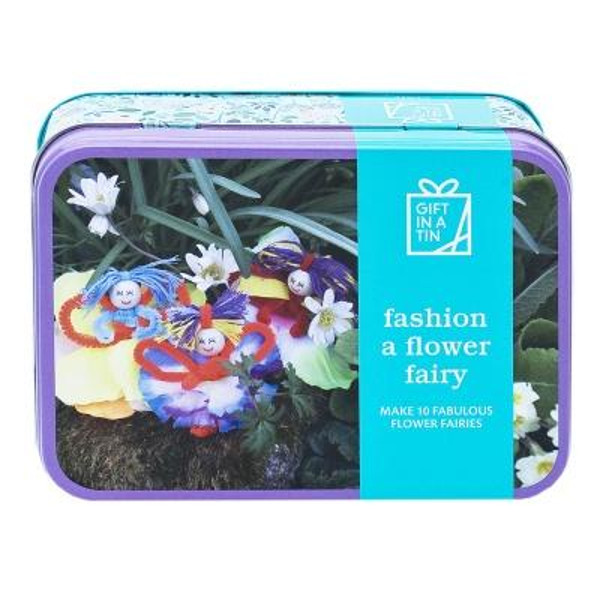 Beehive Toys – Remote Control Road Roller – 3D Puzzle
Regular price
£18.99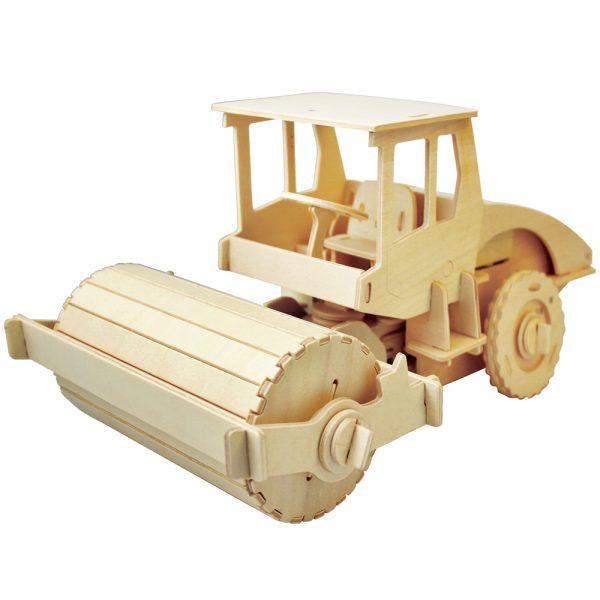 ELASTIC FANTASTIC!
Traditional Toys from Muddy Puddles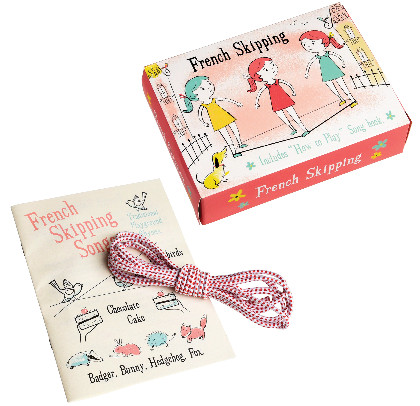 French Skipping Rope Set – £3.95
Take a walk (or a skip!) down memory lane with your little one this Christmas and relive childhood memories of the playground game, French Skipping.
Better known as 'elastics', this retro game will keep kids entertained for many a happy hour.
Each set includes a three metre elastic rope and and eight page skipping song book – perfect for outdoor playing whatever the weather, so grab a Muddy Puddles jacket and get yourself and kids in on the fun!
Muddy Puddles Top Tip:
If there aren't enough children to play, then don't worry! Just grab two chairs, space them out and place the elastic under the chair leg to act as two little feet!
www.muddypuddles.com
Build-A-Bear Workshop is releasing a variety of new plush toys with related outfits and accessories in the run-up to Christmas!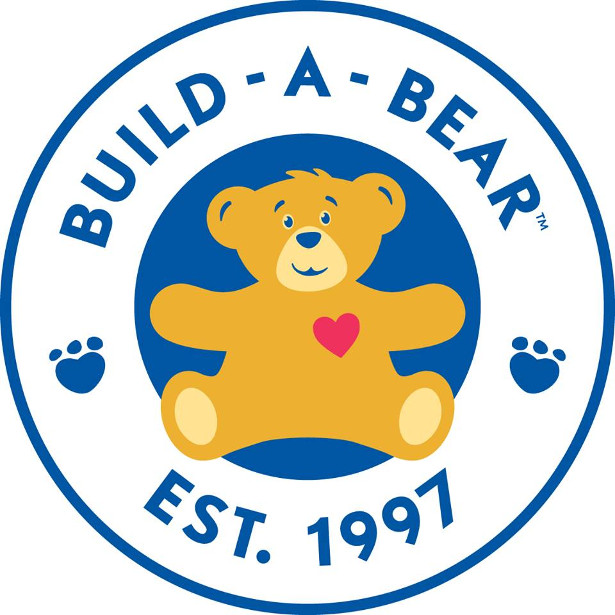 FACEBOOK | INSTAGRAM | TWITTER | YOUTUBE | PINTEREST
Build-A-Bear Workshop is releasing a variety of new plush with related outfits and accessories in the run-up to Christmas, from classic bears like Timeless Teddy, or partners bears like Thomas & Friends, to festive friends like the Merry Mission team!
For more information on these unique furry friends, plus related clothing and accessories, see www.buildabear.co.uk . Online gift sets will also be available to purchase the plush with the featured outfits as a bundle.
· Timeless Teddy – £18.50 (available in UK stores and online)
Teddy bears are a timeless way to share love with every hug! Timeless Teddy is a classic furry friend with shaggy brown fur and an adorable smile. This teddy bear's paw pads are bright red for a nice pop of colour. Personalise Timeless Teddy with outfits, sounds and accessories for a huggable gift they'll cherish forever!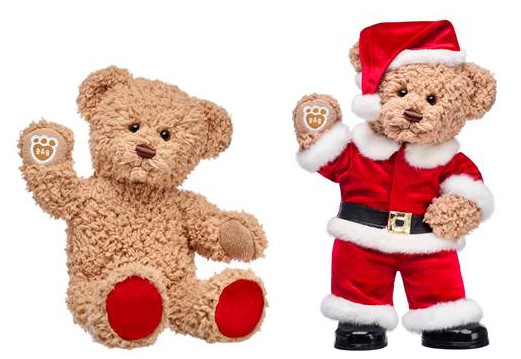 · Merry Mission collection (available in UK stores and online):
A trip to Build-A-Bear Workshop is an unforgettable way to make Christmas wishes come true – and our new Merry Mission arrivals transform the magic of the Candy Cane Forest into furry friend form. Whether they choose a Candy Cane Glisten or another member of the Merry Mission team, you can capture the moment as they wish their new friend to life!
Candy Cane Glisten – £21.50
Candy Cane Glisten is the magical reindeer that Christmas wishes are made of! Glisten grew her magnificent candy cane antlers during her journey through the Candy Cane Forest. With glittery white fur and sparkly silver hooves, this legendary reindeer is ready to fulfil wishes for all the names on the Nice List this season! You can dress your Candy Cane Glisten stuffed animal in fun reindeer fashions so she's ready to soar through the sky this winter.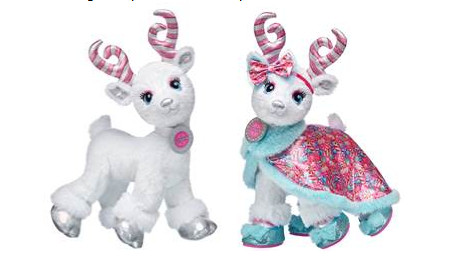 Merry Mint Bunny – £19.50
Meet Merry Mint Bunny! This cheerful snowshoe rabbit lives in the Candy Cane Forest right outside Santa's Village. With floppy ears, soft fur and a bushy white tail, this lovable bunny is perfect for winter cuddles. Dress your Merry Mint Bunny stuffed animal in cute fashions and add sounds, scents and accessories for more festive fun!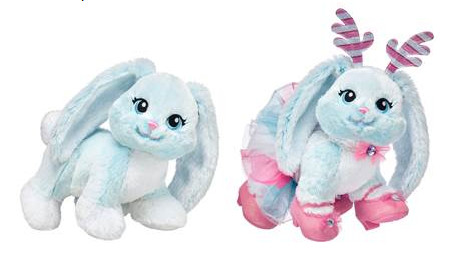 Grey Gust Moose – £21.50
Go on a winter woodland adventure with Grey Gust Moose by your side! This adorable North Pole moose has black antlers and a soft coat of grey fur for warmth. This smiley moose loves hugging and snuggling with friends. You can personalise your own Grey Gust Moose stuffed animal with fun outfits, sounds, scents and accessories!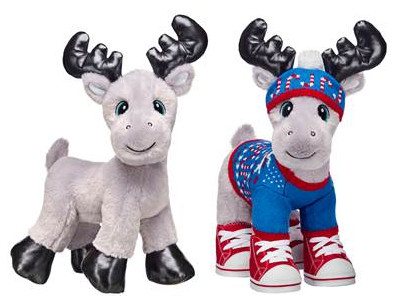 Swirl Unicorn – £21.50
Swirl Unicorn is a magical furry friend who has journeyed all the way from the North Pole to Build-A-Bear Workshop! A shy but enchanting northern unicorn with a glittery candy cane horn, Swirl and Glisten the reindeer became best friends during their snowy adventures in the Candy Cane Forest. This pristine unicorn also has a pink coat with white fur and a bushy tail. Add one-of-a-kind fashions and accessories to your unicorn furry friend for endless fun this Christmas season!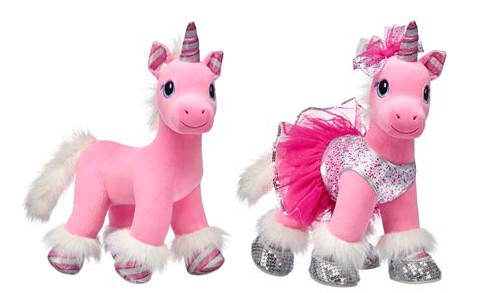 o Tatty Teddy, £19.50
o Tatty Teddy is cute as a button! With soft grey fur, cute blue nose and patches this adorable furry friend is perfect for dreaming beneath the stars. Make your own Tatty Teddy with love and this unique little bear will become your forever friend. © 2018 Carte Blanche Greeting Ltd.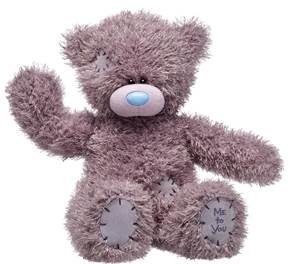 o Thomas & Friends™ Bear – £19.50 [outfits and accessories sold separately, both in stores and online]
o ALL ABOARD! Thomas & Friends™ Bear is ridin' the rails into the Workshop! The most famous tank engine in the world is now in teddy bear form with bright blue fur and a special Thomas & Friends™ paw pad. Little engineers will love exploring the rails with their own Thomas & Friends™ Bear by their side. Join the Steam Team by adding Thomas & Friends™ outfits and sounds to your teddy bear!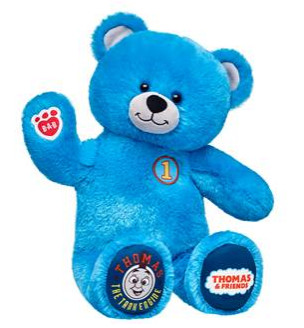 o Thomas & Friends™ Gift Set – £45.00 [online only]
o All aboard! This Thomas & Friends™ gift set is perfect for any fan of the Steam Team. This train conductor teddy bear gift set includes his 5-in-1 phrases so you can hear Thomas's voice with every hug!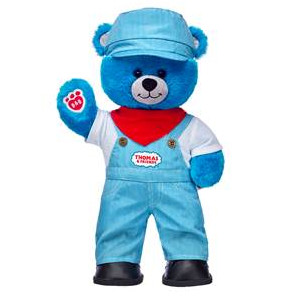 Give your baby a Teethrific Christmas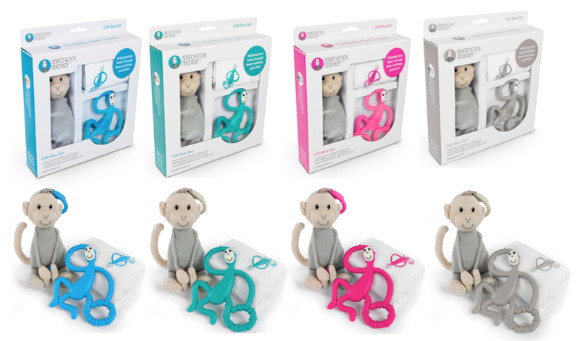 Award-winning Matchstick Monkey is on hand to grant the gift of … teething pain relief!
Matchstick Monkey Gift Set £29.95 – www.matchstickmonkey.com
Matchstick Monkey Gift Sets contain everything to make sure your little monkey has a fangtastic holiday!
Available in four stunning colourways, each set includes a Large Dancing Monkey Teething Toy to soothe sore gums, cute Knitted Hanging Monkey Toy (with velcro hands and tummy rattle) to play with, and a gorgeous Organic Cotton Muslin Blanket with handy Teething Label… all in one perfect package!

 Inspiring little explorers to be creative with nature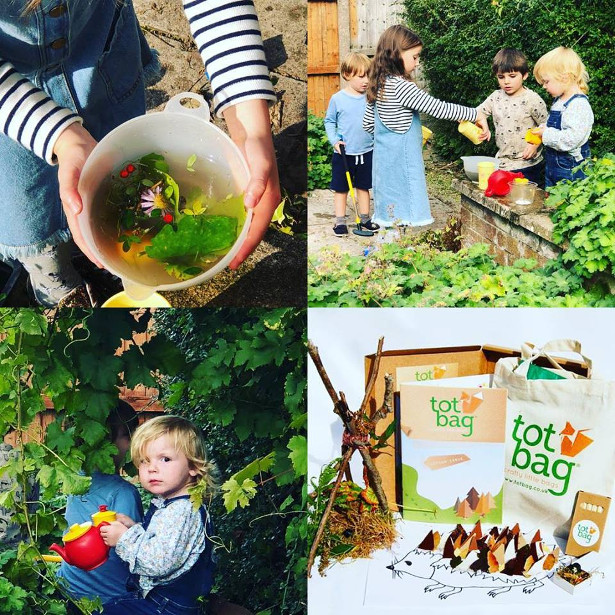 Inspiring little explorers to be creative with nature
totbag – short for 'think outside the bag' – is an outdoor activity bag for children aged three and up.
The brainchild of three busy mums with a friendship spanning over twenty years and 10 children aged between 12 months and 15 years between them, totbag outdoor activities was born out of our shared passion for being outdoors with our children and teaching them about the world around them.
Why totbag?
With technology increasingly present in all areas of children's lives, we set out to design an alternative, screen-free activity that would get kids back to nature, spark their imagination, encourage creativity and enhance family time, as well incorporating the principles of Early Years Foundation Stage (EYFS) to ensure all activities have educational benefits.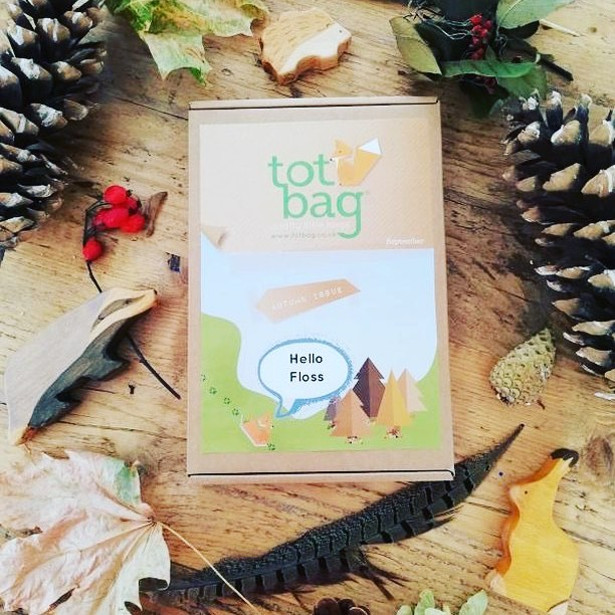 Combining our individual skills and professional experience in art, education and working with families and young children, we have created fun and educational go-anywhere bags that encourage holistic, hands-on learning and enhance education opportunities both indoors and out.
What's in a totbag?
totbag gives families the chance to make the most of the freedom and variety of experience that nature provides, while taking into account busy lives and budget. We know how tricky it can be to find the time to identify and prepare exciting and engaging kids activities, while also sticking to a household budget – that's why everything you need for our activities is included in our bags.
Our seasonal outdoor activities relate to each season – Spring, Summer, Autumn, Winter. New, environmentally-friendly activity bags are introduced each season and three activity packs (one per month) are available within each season. Each monthly pack contains a minimum of five carefully chosen outdoor activities, alongside a booklet bursting with useful information, instructions on how to complete the activities and exciting additional fun and games.
You can purchase a one off totbag or subscribe to a monthly totbox with the first months box free.
What's more, wherever possible we have used natural and recycled materials to create the kits, so we're taking care of the world we are encouraging our kids to explore.
With totbag, your intrepid little explorers will spend more time outdoors, having fun and building their confidence while exploring the natural world, while you will benefit from spending quality magical time together.
So what are you waiting for? Switch off your screens, grab your totbag and get exploring!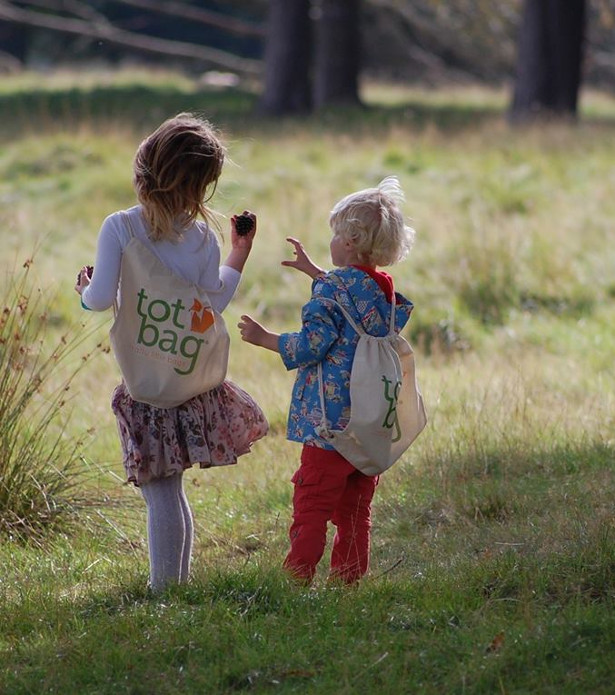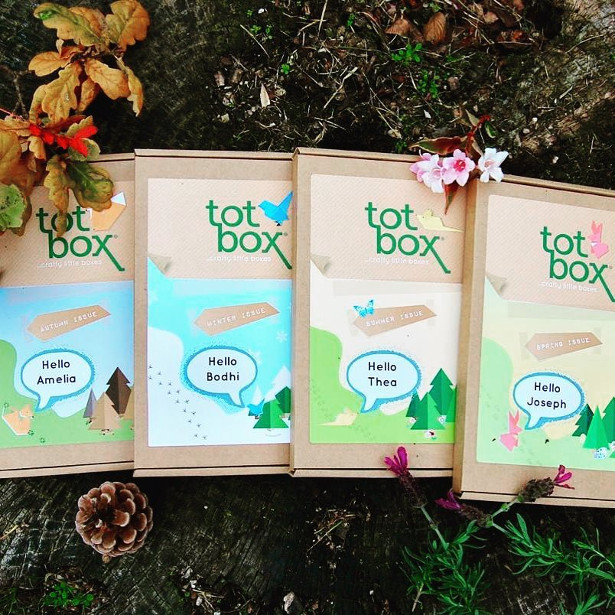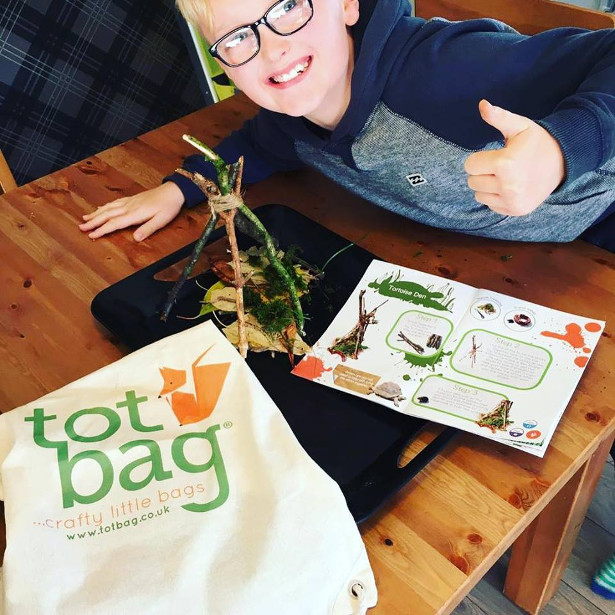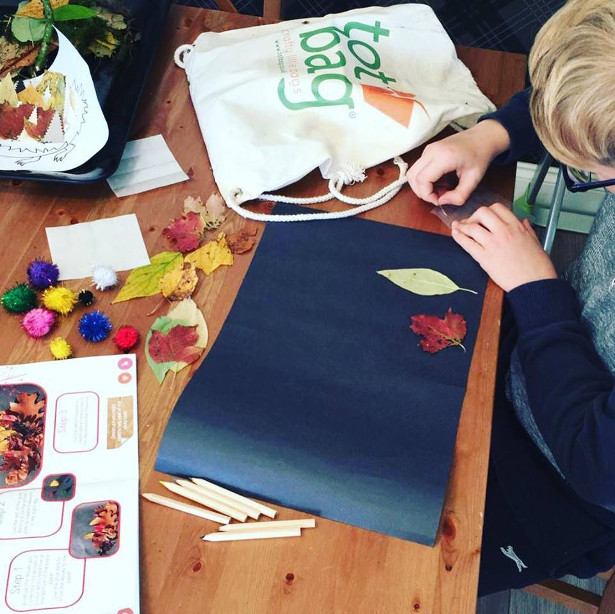 "healthy tech"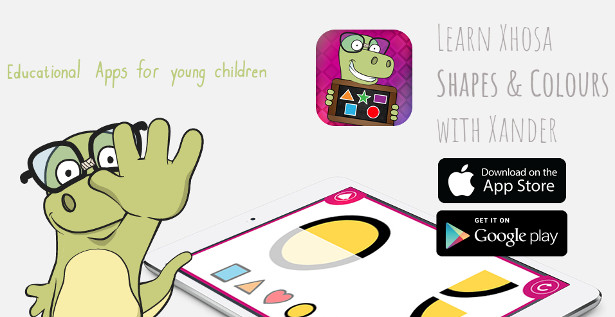 Sibella Knott-Craig, chartered accountant-turned app creator and mother of 3 young children founded Tribage four years ago when she was frustrated with the lack of healthy tech for children, in particular during the stages of early childhood development.
Using her own young children as the product testers, Xander was born! Sibella noticed that a lot of the good apps were only in English but nothing available in Xhosa, Zulu, Swahili and very little available in Afrikaans.
Xander provides a learning platform in our various local languages and as a country with 11 official languages, we have a lot of ground to cover! The apps are now available in Afrikaans, English, Zulu, Xhosa, Tswana, Sotho, Swahili or Shona.
Xander apps are fun and provide learning tools for kids as young as 1 years old, all the way up to 8 years old. (Older kids also sometimes use the app when learning a second language). This is a great gift for parents & kids as both can be sure the time spent on technology during the holidays is healthy and not mindless or disruptive.
THE KEY (RING) TO MACRAMÉ SUCCESS!

Macramé Keyrings Set DIY Kit – £19.99
You'll never lose your keys again with the gorgeous and ever-so-simple DIY macrame keyring kit.
This keyring is a great way to get crafty and make a personalised gift that's perfect for family, friends or that end of year gift for a favourite teacher.
Simple and easy to make, the kit makes up to 14 key rings so you'll always have a spare!
www.woolcouturecompany.com
Ben 10 Omni-Launch Battle Figures
Now you can launch your favourite Ben 10 alien heroes right from the Omnitrix, ready for battle!
RSP: R 299.99 available at toy stores and retailers.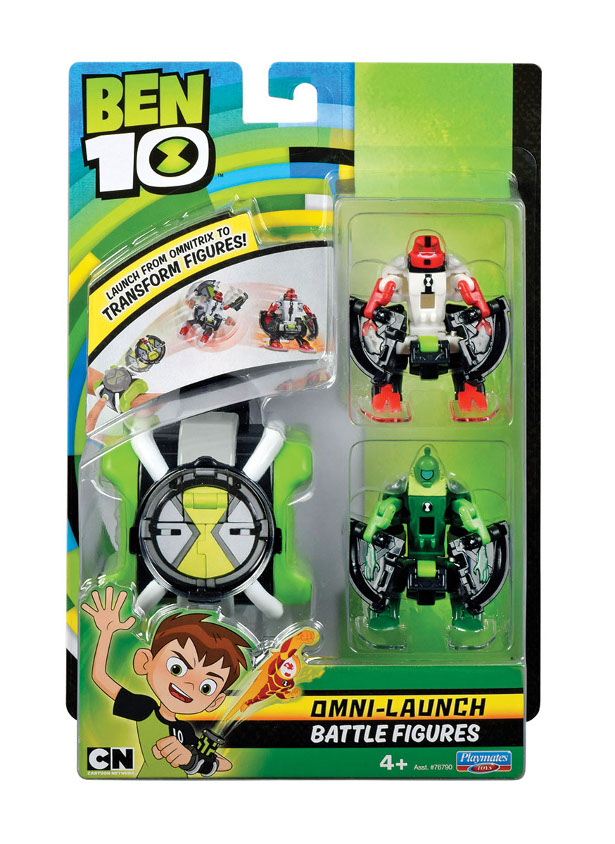 Shhh can you hear us? – a new book for pre-schoolers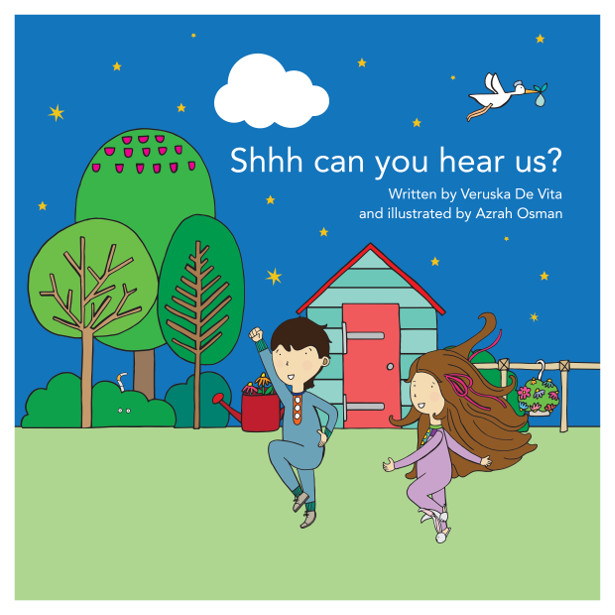 Shhh can you hear us? is a children's picture book specifically aimed at preschool children. A brother and sister sneak out the house to visit their friends. They're in their pyjamas and they should be in bed, but instead they hop through the garden, climb up a tree and peer through the neighbour's window. They think their mother has not seen them, but what if she has?
Shhh can you hear us? is available at Bargain Books, Exclusive Book and other good book stores for RSP: R120.00
Mini Stretch Justice League Figures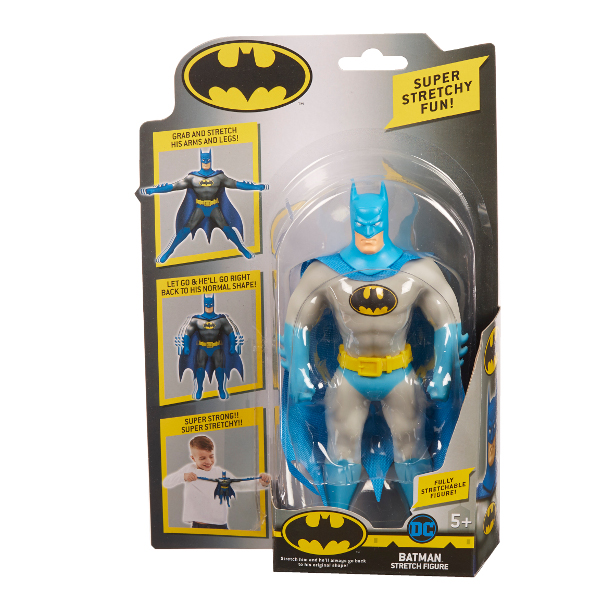 Each toy can stretch up to 5 times its original size, it then slowly shapes back, ready to be pulled and twisted all over again. Look out for Mini Stretch X-Ray and Mini Stretch VacMan and Stretch Batman. RSP: R199.99 ages 5 plus
Deezer Premium for the family – the perfect festive season gift!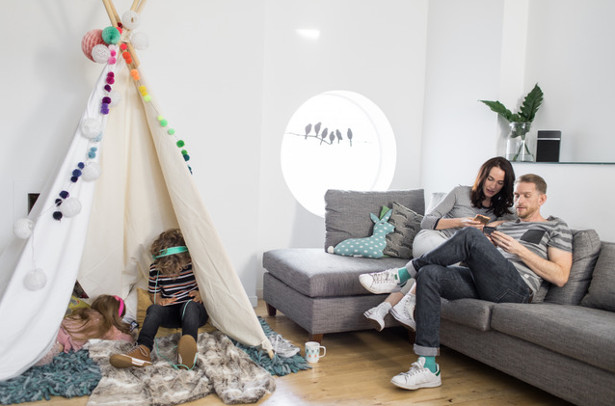 No more fighting over music tastes – with Deezer Family, everyone can enjoy their favourite music – together or separately. With up to six Deezer Premium profiles on just one account, the kids and even grandma can also enjoy ad free, unlimited music streaming – even offline! Treat the whole family this festive season to the perfect gift for just R89.99/month. Go to https://www.deezer.com/us/offers/family to register.
Don't Just Brush, PlayBrush!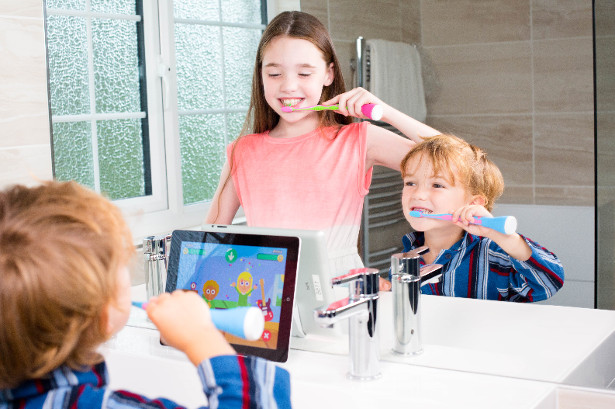 Do you find the morning and evening toothbrushing routine a daily battle with your little ones? Trying to keep them entertainment for more than 5 seconds can be a constant struggle, but that struggle is no more thanks to the wonderful people at PlayBrush.
Introducing the PlayBrush Smart, the manual toothbrush attachment which connects to a number of games via the PlayBrush tablet/smartphone app. For many parents it's the answer they were looking for! Available in a choice of 4 colours; red, blue, green and pink.
Motivating children to brush their teeth for longer, and all around their mouth from the help of the audio instructions measures the position, duration and regularity of each session to provide instant feedback and statistics, it's the perfect incentive to increase these numbers. An exciting adventure awaits as the games begin from your little one's own brushing movements, can you save the tooth fairy?
With each set you receive 1 PlayBrush Smart, 1 Manual Toothbrush, charging cable, smartphone holder, not forgetting 4 free games and brushing coach. For additional features further optional subscriptions are available.
To get started charge your PlayBrush base then attach to any manual toothbrush, download the PlayBrush App, connect to your device via Bluetooth then your little ones are ready to get brushing.
The PlayBrush Smart is available to buy online from PlayBrush for £19.99.
Germany's smash hit arrives in the UK and Ireland
just in time for Christmas!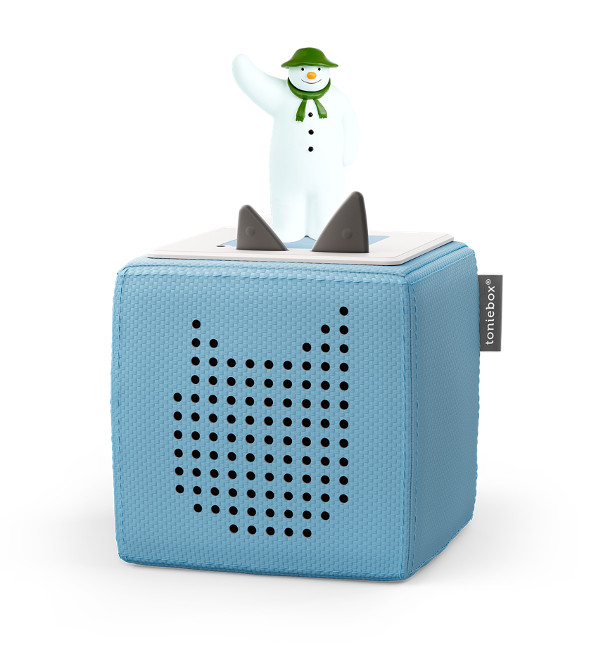 tonies® – the new audio system that brings listening and playing together
If you're looking for a Christmas gift that will light up little imaginations all year round, look no further than the award-winning tonies®. Tonies and Tonieboxes provide big adventures
for little ears by playing children's favourite audio anytime, anywhere.
It has never been easier, or more fun, for children to listen to their favourite audio than with this portable, child-friendly, speaker. Designed for small hands, the adventure starts once the Tonie figure is placed on top of the Toniebox. The audio stops when the Tonie is taken off.
With over 25 Tonies in the collection, the clever box of audio fun provides hours of delight from listening to classics, learning and even creating your own parent-approved content.
Introducing the Christmas collection… Festive Tales + Carols
The Snowman & The Snowman and the Snowdog, RRP £14.99 each (available from October 2018)
Celebrating its 40th Anniversary this year, snuggle up and enjoy a treasured tale that continues to melt hearts every Christmas with The Snowman. And then follow up with its most loved sequel, The Snowman and the Snowdog.
Watch imaginations and anticipation fly, as special friends set off on their snowy expedition.
Favourite Children's Songs – Christmas Songs and Carols RRP £14.99 (available from October 2018)
Get into the festive spirit by singing along to a selection of favourite festive carols and songs including Frosty the Snowman, Jingle Bells, We Wish You a Merry Christmas and more!
…There's something exciting on its way… tonies® will also be launching a very special edition to their Christmas range, so stay tuned to find out who this familiar festive friend is…
Amazing adventures all year round
With over 25 Tonies in the 2018 collection, and more being added regularly, the magic of storytelling and audio fun is limitless.
Cuddle Up
Listen to the much-adored classics of The Gruffalo, Stick Man and Little Red Riding Hood, as the beloved characters come to life in an exciting and playful way.
If you want to change the pace, introduce some musical magic with the bedtime songs and lullabies and playtime songs for little ones.
Or combine audio fun with educational content guiding children through the world of horses, dinosaurs and more, with Tonies that provide a tangible method for children to learn in an engaging way.
Special Stories
Creative-Tonies are the perfect way to create family story time memories together. With 90-minutes of recording space available, simply upload existing mp3s or press record on the free Tonie-App and get recording, whether it's new stories or existing family favourites! Content is then available to play at any time when you pop the Creative-Tonie on top of the Toniebox.
With over 400,000 Tonieboxes and 2,700,000 Tonies sold across Europe, this smash hit is the ultimate gift that children will continue to love all year round!
Product details: Tonieboxes RRP £79.95, Tonies RRP £14.99 each, Creative-Tonies RRP £11.99 each
tonies® will launch in the UK and Ireland in Autumn 2018 and will be available from the tonies® website www.tonies.com, Amazon and selected independent toy retailers and bookshops.
Tonieboxes are:
High quality
Sewn from sustainable fabric
Suitable for children 3+
Portable (seven-hour battery life)
Can be used with headphones
Available in multiple colours
Re-chargeable
Robust
Surprise your baby ogres with Shrektacular gifts from Far Far Away this Christmas
· A Gingy scented notebook and soft toy provide the perfect companions at home or at school
· Wake up and smell the coffee with a 3D Shrek mug perfect for that hot cocoa on a cold Christmas' night
· Surprise little dragons with a Toothless soft toy and set of wings
SEPTEMBER 2018: Even the Elves would be ecstatic for the gifts available at Shrek's Adventure! this Christmas, with a selection of fairy-tale inspired presents your young ones are sure to love.
As the only DreamWorks store in the whole of the UK, Shrek's Adventure! London can help you sprinkle some Far Far away magic, straight from the Fairy Godmother, to your Christmas list this year.
All intrepid misadventurers can get their hands, paws or hooves, on a range of marvellous gifts, see below for more details!
1) Gingy Scented Notebook and Soft Toy
Gingie Notebook Price: £5
Gingie Soft Toy Price: £16.50
image.pngimage.png
A must-have for all Gingy fans, this scented notebook is the perfect place to write down all your misadventures at school, or at home. Those on the nice list can also have Gingy as their soft squishy and sweet companion, with the Gingy soft toy.
2) Shrek 3D Mug
Price: £10
image.png
This devilishly handsome Shrek mug is perfect for that hot cocoa on a cold Christmas' night so – wake up and smell the ogre, with this 3D mug of Far Far Away's very own hero. Complete withShrek's ears and that one of a kind smile.
3) Toothless Wings and Soft Toy
Toothless Wings Price: £16
Toothless Soft Toy Price: £22
image.pngimage.png
All little dragons will be able to fly like toothless with these official How to Train Your Dragon wings. Made from lovely soft plush material. Budding dragons can also purchase a Toothless soft toy, complete with adorable eyes, perfect to cuddle.
For more information please visit www.shreksadventure.com/london/

All Your Trampoline Needs! Have Fun & Get Fit by making your kids Christmas Present Dreams Come True! Trampolines are great for fitness and so much fun! >>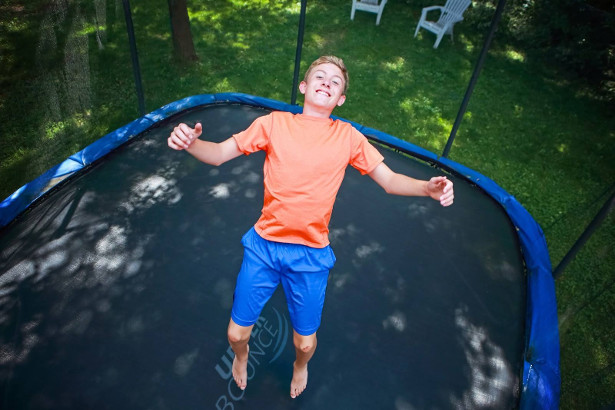 Upper Bounce is one of the leading trampoline manufacturers. They strive to deliver a quality product that everyone in the family can enjoy.
Study after study has shown that adults and children are experiencing epidemic proportions of obesity. There are many new and ongoing programs in schools advocating the reduction of sugar and sugared drinks, as well as fatty foods. Furthermore, baby boomers who are approaching retirement age are being told by the medical establishment, and constantly made aware, that being sedentary is very detrimental to health. They are being encouraged to exercise even a few hours a week, as it will have a very positive effect on both their physical and mental wellbeing.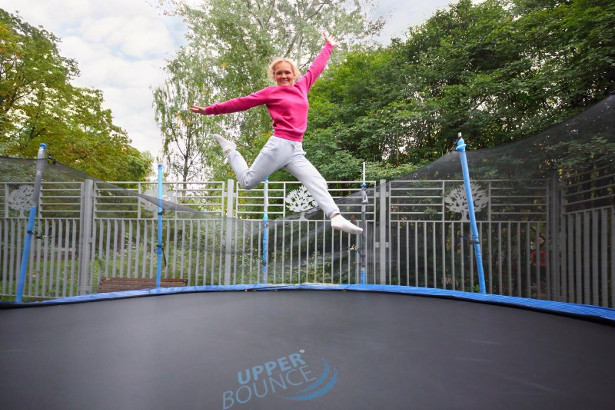 A trampoline is one of the most effective ways of enjoying healthy body movement and low impact exercise. Bouncing on a trampoline engages all your body muscles, without placing stress on any specific part of your body. Additionally, the entire family – from your small kids all the way to grandpa — can enjoy a trampoline. One key concern in the use of a trampoline is safety consideration: The way the trampoline is built makes a big difference in the safety and enjoyment of your trampoline.
Upper Bounce doesn't skimp on the quality of raw materials during the manufacture of their trampolines. Their trampoline mats and safety enclosures are strong and durable, and the frame's components are constructed with safety of the consumer in mind, and built to last for years to come. So put away your smartphone and go bounce!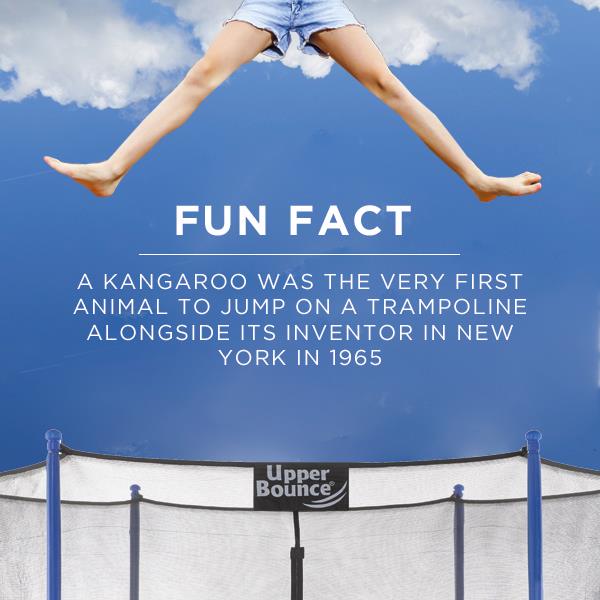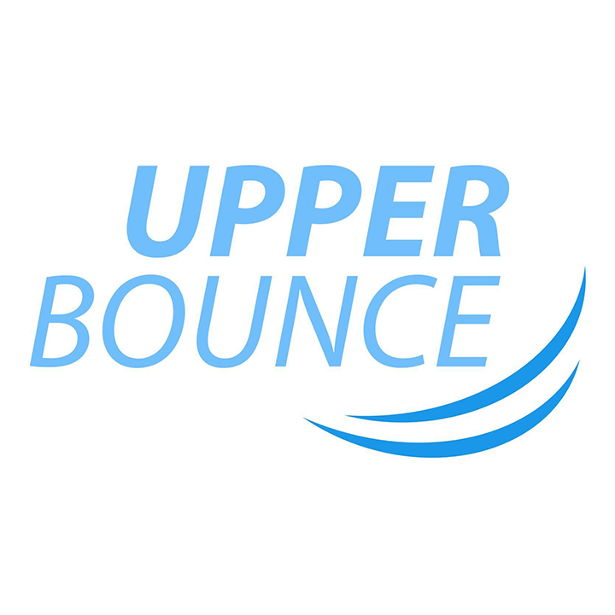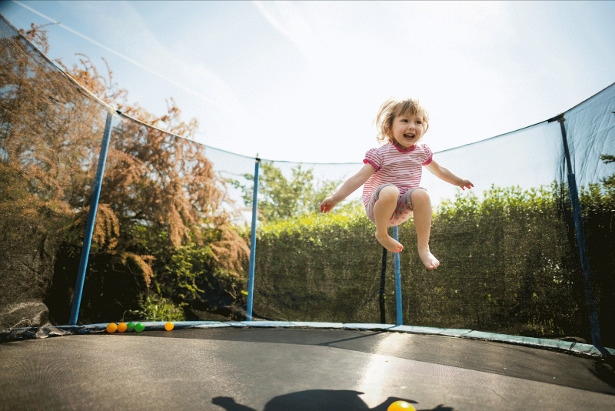 Danilo Promotions, the largest licensing calendar & diary company in the UK. There's so much to choose from for both mums and dads!

FACEBOOK | TWITTER | PINTEREST | GOOGLE+ | LINKEDIN | YOUTUBE
Danilo consistently works to maintain its position as No.1 by tracking trends and being ahead of the crowd to offer maximum commercial opportunities for retailers and our customers. Today Danilo supplies over 10,000 retailers globally and our customer base is still growing. We take great pride in our work and our design, sales and management teams are constantly striving to improve our service and offering.
Europe's No.1 Official Calendar Publisher. We also have a vast range of top brand Greeting Cards like Man United, Paw Patrol, Minions to name a few…

Over the years Danilo has collected many awards, to include National Calendar Awards winner of Best Licensed Stationery Range and Best Licensed Card Range.
Every Danilo product is 100% Officially Licensed. This guarantees that all of our product has been approved by the Acts themselves & features the current images. Danilo works closely with Music Acts, TV broadcasters, Film companies, Sports teams & Celebrities to ensure that our ranges are up to date & authorised by some of the biggest Licensing Companies in the world such as Disney, Warner Bros, Fox, Nickelodeon, Cartoon Network, BBC, Lucas Film, Marvel & Manchester United FC.
Danilo hold around 100 different licenses at any one time. Ranging from One Direction to Hello Kitty and everything in between. For further details on our licenses please explore our licensing pages.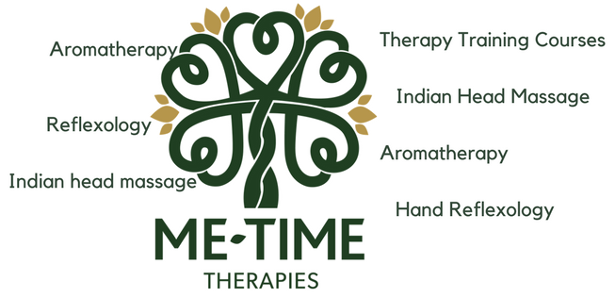 Me Time Therapy! Body butter & Lip Balm kit kids & teenagers this Christmas! www.me-time-therapy.co.uk Very popular as a Birthday gift for teenage gifts and also vegan teenage girls! www.me-time-therapy.co.uk
(10% of profits go to a medical centre in Ghana & Free delivery with amazon & amazon Prime.)
'Make Your Own Body Butter & Lip Balm kit'
Here are benefits of the kit –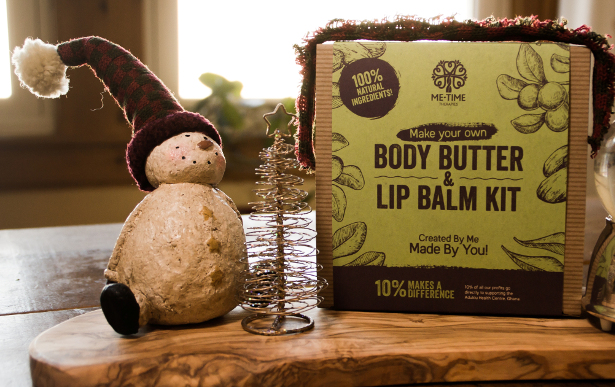 Learn how to make your own Lip Balms and also Body Butters with 100% natural ingredients – nut allergy free /chemical free/no mineral or palm oils
Suitable for Vegan gifts/ vegan skincare as no beeswax is used to make your Lip Balms or Body Butters
If you have sensitive skin or skin allergies, by making your own Body Butter, you can see that you are only using natural ingredients and the Body Butter is also fragrance-free.
Ethical – You can reuse/recycle the box, bottle and tins so you are cutting down on plastic wastage
Creative gift – a fun activity for mother and daughter to do together. They can both enjoy using the natural Lip Balms & Body Butters
Easy to make – Step by step instructions- inc. recipe cards and video tutorials for you
Fragrance-free. Options are provided to add Aromatherapy oils to personalise the Lip Balms and Body Butters.
10% of the profits of the 'Make Your Own Body Butter & Lip Balm Kit' will go towards buying more medical equipment and beds in a Medical Centre in Ghana.
Can be purchased on Amazon Prime – www.amazon.co.uk/Make-your-Body-Butter-Balm
Free delivery on Amazon and Amazon Prime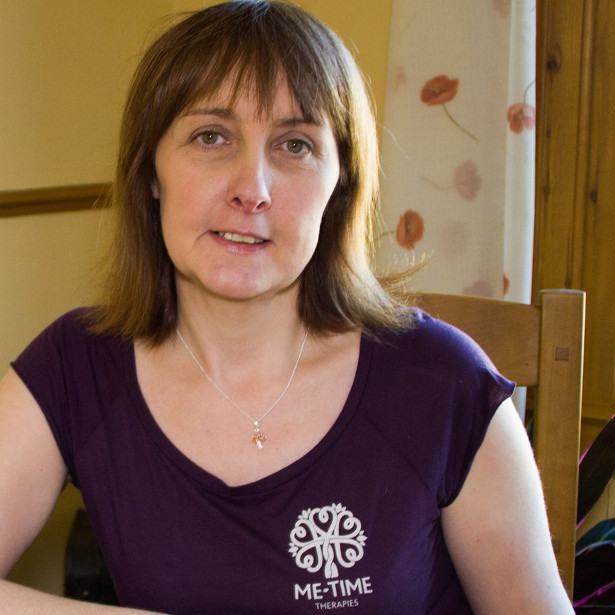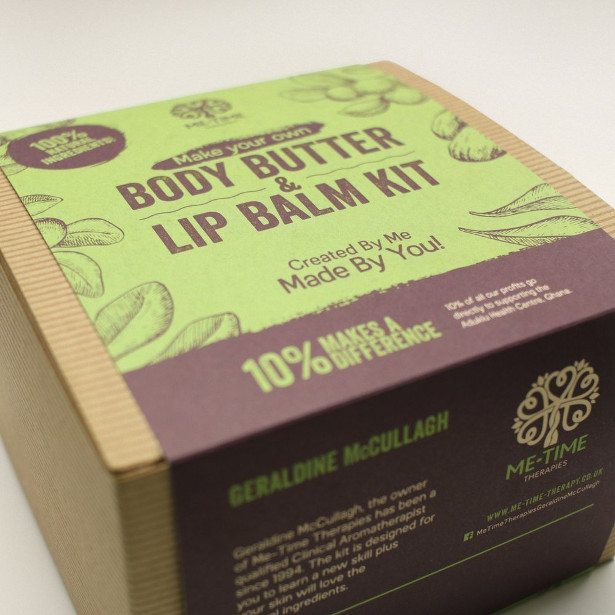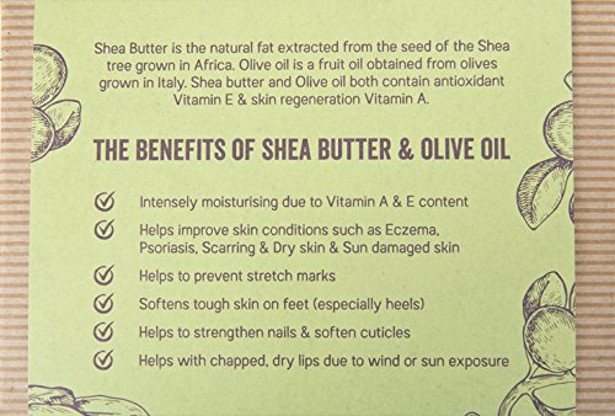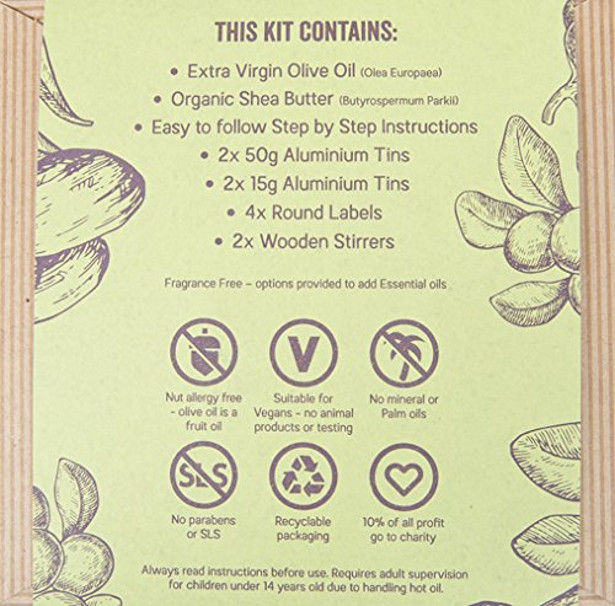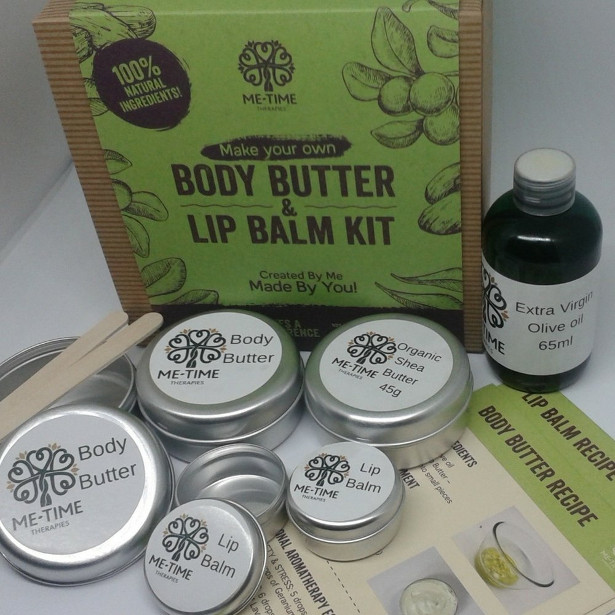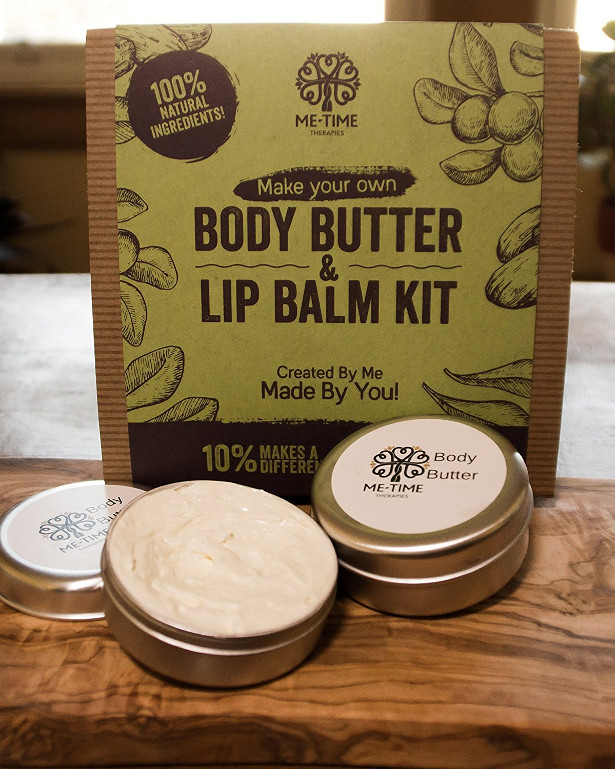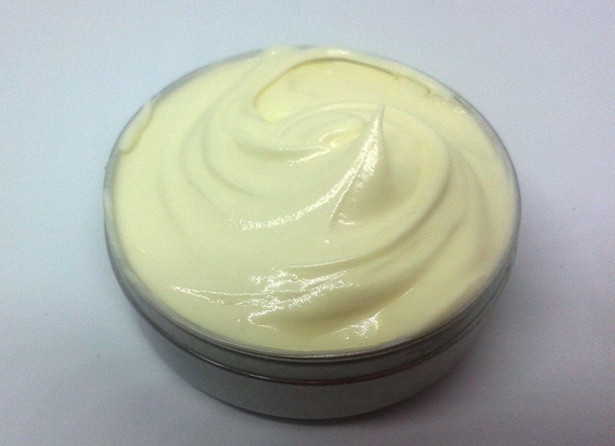 A wheel-y good idea for a Christmas gift – 5 to 17-year olds can learn to drive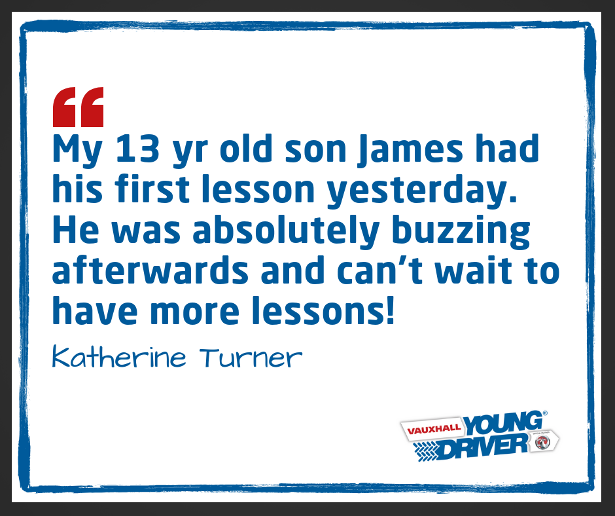 TWITTER | FACEBOOK | INSTAGRAM | YOUTUBE
Every youngster dreams of the things they'll be allowed to do as an adult. Make one dream come true this Christmas by letting them get behind the wheel for real.
Thanks to Young Driver, the country's largest provider of pre-17 driving lessons, children aged five to 17 can have lessons at 60 private venues across the UK.
Ten to 17-year olds can drive a new dual controlled Vauxhall Corsa SRi, with a fully qualified instructor. They'll be taught as they would be at 17, learning how to control the car, navigate road systems and even how to manage manoeuvres such as parallel parking and tight steering. Learners receive a drive diary to chart their progress and can also have a video recording of the lesson. Lessons start at £36.45 and gift vouchers are available.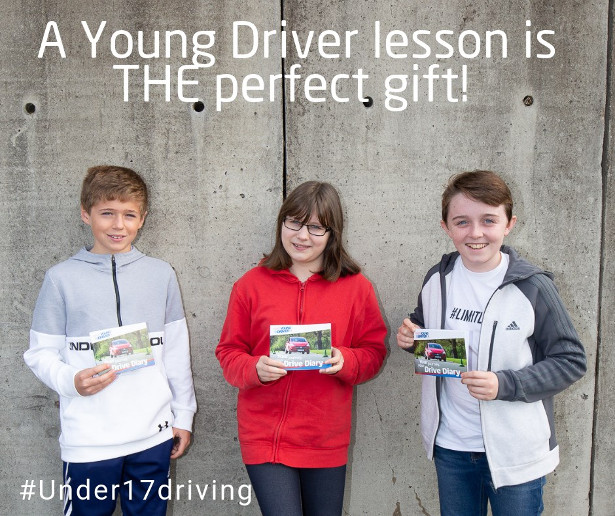 Be chauffeured by your teen in style with the Bentley Young Driver Experience. Ten to 17 year olds can drive a 6.75litre, dual control, luxury Bentley Arnage – and lucky parents can sit in the back in comfort for once! Lessons start from £49.99.
Five to 10-year olds drive the two-seater electric Firefly round a specially designed course, including roundabouts, junctions and steering challenges. All drivers receive their very own personalised driving licence after their lesson. Lessons start at £21.49 and gift vouchers are available.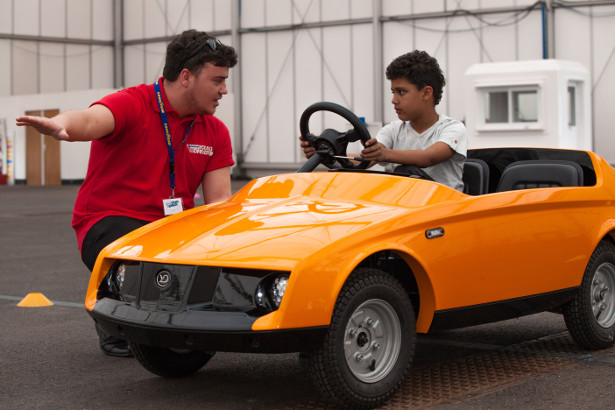 Because early driver tuition has been proven to lower the accident rate for newly qualified drivers by a half, you can also feel reassured that your gift has helped to give them a head start to safer driving.
As a great stocking filler for those aged 16 or over, Young Driver has also just launched the Learn to Drive giftpack for £9.99. The pack includes L plates and access to online learning, such as hazard perception and theory tests, and eBooks, including the Highway Code – perfect for those starting to think about getting on the roads for real.
All items available from www.youngdriver.com or by calling 0844 371 9010.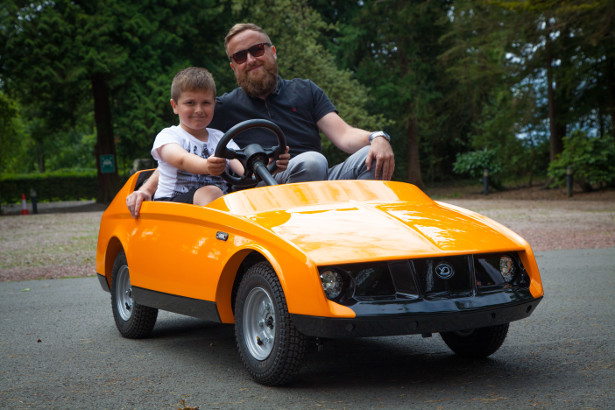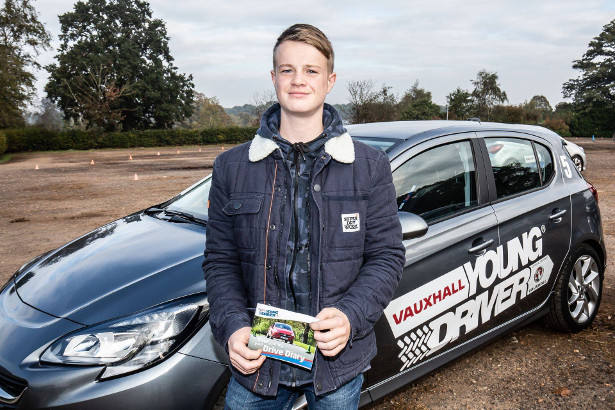 Cosy up with Hachette Children's Books' Top Picks for the Festive Season

Picture books
The Night Before the Night Before Christmas
By Kes Gray and Claire Powell – Paperback, £6.99, 4th October 2018
It's the day before Christmas Eve and Santa is ever so busy… he's got presents to wrap, reindeer to wake and a sleigh to start. But has he forgotten something…?
Inspired by Clement C. Moore's classic festive poem, this hilarious, rhyming picture book is sure to have you giggling!
Emily Brown and Father Christmas
By Cressida Cowell and Neal Layton – Hardback, £12.99,
4th October 2018
Emily Brown and her side-kick rabbit, Stanley, are back! And who's that outside the window … it's Father Christmas!
With an important message about cherishing traditions that children will understand, this is storytelling at its best from an exciting creative team in children's books.
Ten Little Elves
By Mike Brownlow and Simon Rickerty – Board Book, £6.99,
4th October 2018
A Christmas counting rhyme from the creators of the bestselling, award-winning Ten Little Pirates. Now in a sparkly Board Book – perfect for little hands to hold!
Oscar the Hungry Unicorn
By Lou Carter and Nikki Dyson – Paperback, £6.99,
20th September 2018
Oscar the Unicorn will eat ANYTHING! Meet the hungriest unicorn in fairyland in this hilariously funny friendship story, from the author of the bestselling There Is No Dragon in This Story.
Oi Duck-billed Platypus!
Beats by Dr. Dre and Disney Pay Tribute to the "True Original" With Sleek Headphone Collaboration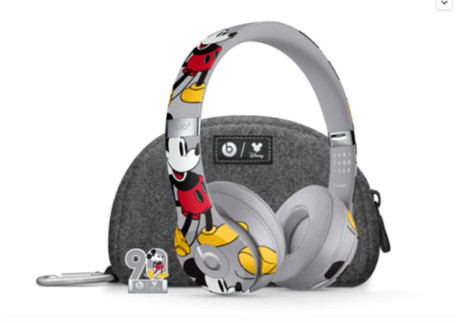 Special-edition Beats Solo3 Wireless is available ahead of Mickey Mouse's 90th Anniversary and is accompanied by artist-focused campaign starring Anne-Marie
Beats by Dr. Dre (Beats) and Disney, two brands that both understand how music inspires imagination, today announce a collaboration celebrating the "true original" with Mickey Mouse's 90th Anniversary Edition Beats Solo3 Wireless headphones.
Product Description
The cool-gray, on-ear wireless headphone features an all-over design resurrecting Mickey Mouse's iconic pose worn by music legends throughout the eras.
Whether you're playing your favourite Disney soundtrack or heading to one of Disney's parks, music lovers on-the-go will appreciate Fast Fuel that provides 3 hours of playback after just 5 minutes of charging.
Stay comfortable no matter what. The cushioned, pivoting ear cups adjust so you can customize your fit for all-day listening comfort.
Keep the magic going with award-winning sound with up to an incredible 40 hours of battery life.
The Apple W1 chip provides an easy one-step Bluetooth connection and the added ability to toggle seamlessly between iCloud-registered devices.
The special-edition headphones also come with a unique, custom felt case inspired by the materials from Mickey Mouse ear hats plus a collectible 90th Anniversary pin and decal sticker.
YouTube
Mickey Mouse in Music
As a brand born from the music industry, Beats joined efforts with Disney to recognize how the world's most famous Disney icon has left his mark on the artist community over his 90 years.
Beginning with Steamboat Willie (1928), Mickey Mouse made his debut in Disney's first synchronized sound cartoon.
He later starred in his most famous musical piece, Fantasia (1940), a critical masterpiece composed of eight animated segments of classical music that has long inspirited generations.
Disney's variety show The Mickey Mouse Club (1955) was then created in his honour, leading to the emergence of several "mousketeers" turned early-aughts pop stars.
Mickey Mouse eventually got his own star on the Hollywood Walk of Fame in 1978 — deservedly joining other major contributors to the music and entertainment industry — and has made appearances on the shirts of countless music icons of the past and present.
Campaign
"I hope we never lose sight of one thing—that it was all started by a mouse." – Walt Disney
When Walt Disney said the words above, he emphasised how much of Disney was established on the introduction of Mickey Mouse in 1928. The collaboration's campaign builds on this idea by looking at the origin stories of young artists including British singer-songwriter Anne-Marie, American rapper Lil Yachty, Chinese actress Zhou Dongyu and Japanese pop duo AMIAYA.
Check out Anne-Marie's story here.
"Disney and Beats are two really iconic brands and both have positive, feel-good messages," said Anne-Marie. "Growing up I used to sing along to all the Disney musicals and Beats headphones are my go-to for when I'm travelling on tour, so it's a really exciting collaboration to be a part of for me. And, who doesn't love Mickey Mouse?"
This campaign was shot by Maripol, a famed Polaroid photographer who recorded and influenced emerging artists that later embodied the creative scene of eighties New York. In addition to taking polaroids, she also filmed the collaboration and talent with a vintage camera to capture the nostalgic sentiment key to Disney's magic.
Pricing and Retail
Beats Solo3 Wireless Headphones – Mickey Mouse's 90th Anniversary Edition – Gray (£279.95) will be available for purchase at Apple.com and Apple stores and Disney.com, starting November 11, 2018.
HANG A MOVIE STAR!!
(Philadelphia, PA) Hang a movie star on your wall with a movie poster from Just Movie Posters. Com. Now it's possible to be eye to eye with stars from such films as: Bridesmaids, The Dark Knight, Fast & Furious, Ocean's 8, Transformers, and more.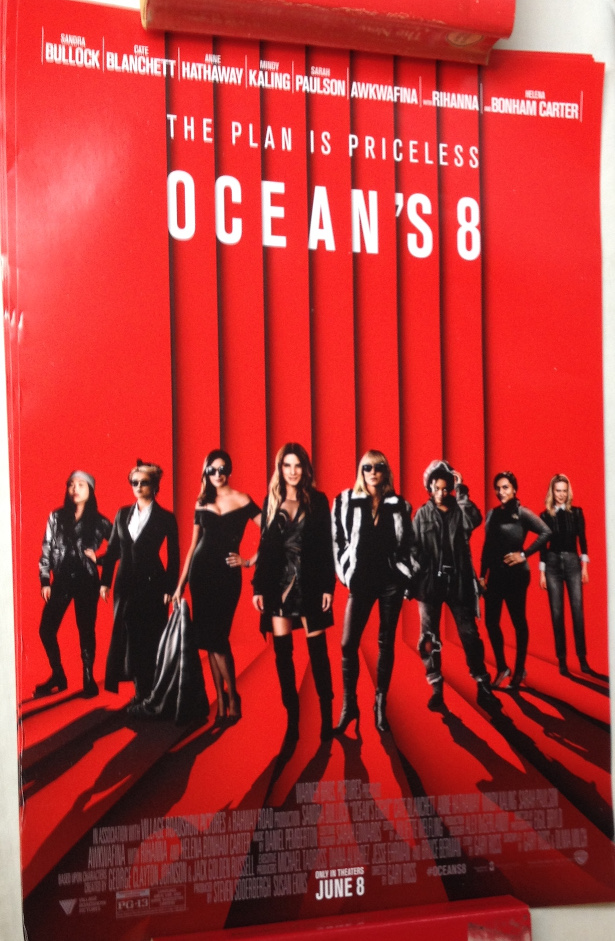 The site features one sheet posters (27 x 40 inches, the standard size for posters in the U.S.), mini-posters (11 x 17 inches or 13 x 19 inches) movie poster postcards, odd size posters and gift certificates for sale. Each item listing features a picture of the item, number of items available, price and other relevant information.
Established in 2000, Just Movie Posters.Com is the brainchild of Ilena Di Toro of Philadelphia. She got her start selling childhood treasures on Internet auction sites. They sold well and she decided to try selling movie posters. "After all, people like going to the movies," she said. "So, who wouldn't want a poster from their favorite movie?" To learn more, follow Just Movie Posters.Com on Facebook, Twitter (JMPosters) or go to www.justmovieposters.com
Cheetah the Cheater: a new children's book hailed as Dr. Seuss meets Disney!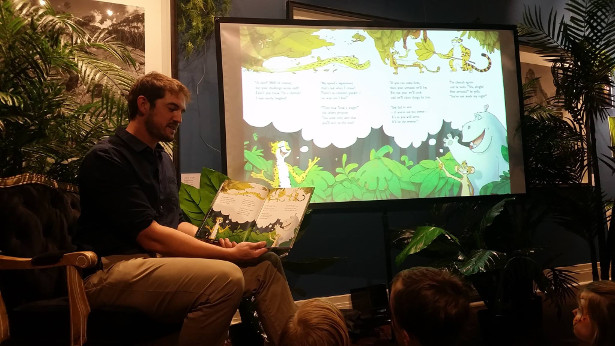 Hailed as Dr. Seuss meets Disney, new children's picture book Cheetah the Cheater is quickly becoming a household favourite for kids all over the country – but it started its life as a way for author Dr Jarrad B. Elson to prove a point – that being a writer of picture books is easy!
Dr Elson, 31, a dentist from South Australia, quickly learnt that this was far from the truth and that creating a quality children's book takes an immense amount of hard work and skill.
Cheetah the Cheater is a fun and enchanting rhyming story about the animals of the jungle, who all like to play games together, especially cards. However, they all get fed up when it's always the same one who keeps winning – Cheetah the Cheater.
After sending sloth to Cheetah's den to find out his secret, they discover tha t he invents sneaky gadgets that help him cheat. Needless to say, the animals are upset at his sly tactics, and hatch a plan to teach him a lesson that cheating can backfire.
Dr Elson says that what started out as a point to prove soon became a long labour of love.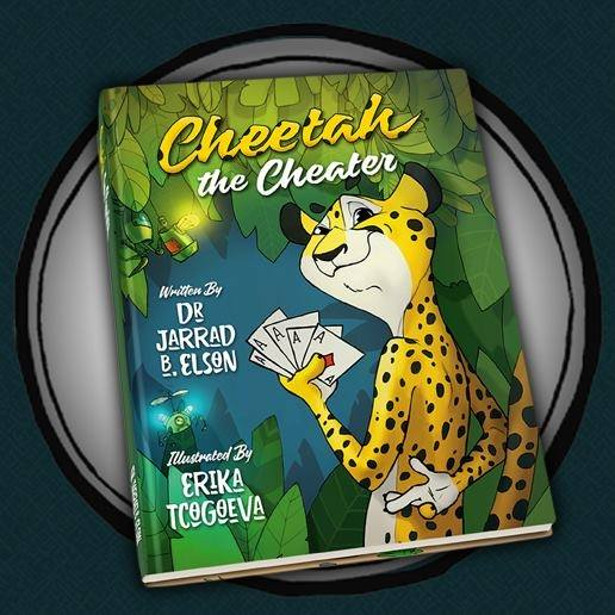 "I'd watched a news story about a politician who had become 'a published author' because he had written a children's book. I scoffed, thinking that you can't consider yourself a 'published author' by just writing a children's story – it's the illustrator that does all the hard work! How hard could it be? So I decided to find out." Explains Dr Elson.
Seeing a gap in the market, Dr Elson set about to create a children's book that would be loved both by kids and adults and bring back some of the nostalgia of the books of his own childhood.
"As part of my research, I spoke to parents about c h ildren's books and the common story I heard was that parents often found modern children's books on the bland and uninspiring side, and often lacking in a real story. They longed to find new books that were immersive to read and that would bring back the magic of bedtime stories.
"Although the storyline for Cheetah the Cheater came to me quite quickly the rest was so much harder than I anticipated. I was writing it in rhythm and rhyme and it took a huge amount of refining to get it right. My first attempts were woeful. It took months and months of obsessive writing to get it just perfect," explains Dr Elson.
"It's funny with children's stories. It takes a huge amount of effort to make them appear effortless."
Dr Elson now had a manuscript, but he soon learnt that publishing houses aren't even interested in looking at picture book manuscripts unless you are already well known. Not one to back down, he took matters in his own hands. He sought out experts to bring the book to life – Dr Virginia Lowe to refine his manuscript, Melbourne based book designers, Bruno Herfst and Sheryl Cole, to assist with the design, and a very talented illustrator from Russia, Erika Tcogoeva – and self-published.
"Cheetah the Cheater breaks the rules of picture books today.
"Firstly, There are very few modern day children's books that actually rhyme sadly it's no longer profitable as the target market would just be limited to English speakers.
"And it's the story that also sets the book apart. It's an actual, real story, with a beginning, middle and an end. Again, very few picture books do that today – most picture books these days seem to just have paragraphs that talk about a theme or idea. I wanted to bring back the 'story' into Cheetah the Cheater. And you know what? Kids, even as young as four or five, love the story. The illustrations are also just unbelievable – magical, you could say – and really complement the story.
"Finally, the book is really special because it has been developed independently with much love. It's not a 'manufactured' book. It's a result of an unwavering quest to create a quality children book – painstakingly created from scratch through sheer persistence, hours upon hours of writing and not taking no for an answer! And I like to think it really shows," concludes Dr Elson.
The book has already been highly praised:
A bouncy, up-beat rhyming tale… The rhythm is read aloud regular and the illustrations are full of both character and entertaining touches. Katharine England, The Adelaide Advertiser
You can definitely tell that no stone was left unturned to create a world-class book. Everything about it – the story, writing, artwork, b o ok design, printing – is amazing. This is a book you'll want to keep forever. Emma, Librarian
This is a delightful children's picture book. The rhyming text is charming and entertaining. The pictures are expressive, colourful and full of life. The humour will appeal to children but also to adults. There is even a message and moral to the story. Perhaps we will see a whole series of our new jungle friends with lessons to learn? Heidi, Mum
Reading 'Cheetah the Cheater' brought back so many wonderful memories of reading picture books when I was young. It's been a very long time since a book has done that for me. Jan, Grandmother of 5
About the Author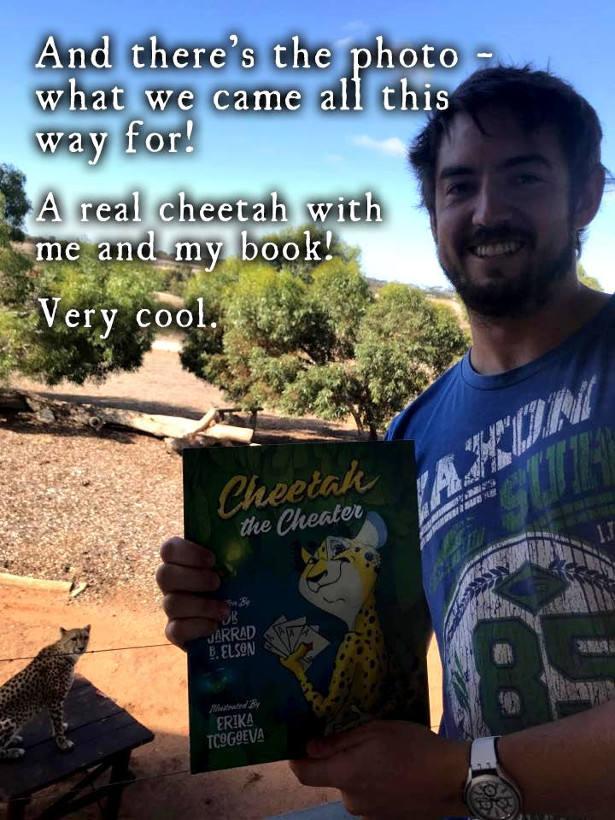 Dr Jarrad B. Elson spends most of his time looking after people's teeth. In his spare time when he's not dreaming up stories about jungles and animals, he likes to spend time with his girlfriend Tanyasha, take his dog running, go swimming, dabble in piano p laying and learn how to do things on YouTube. He loved writing from an early age and has always thought that he'd perhaps write a book someday. Dr Elson lives in Port Lincoln where he has earned the reputation of being the nicest dentist in town! This is Dr Elson's debut book.
Available at https://cheetahthecheater.com/ and on Amazon
MY INCREDIBLE NETBALL JOURNAL! Make their Christmas Dreams Come True!
📒Incredible interactive netball journal for kids.
🏆Includes fun activities, tips and stickers.
✏️Record your positions and scores every game.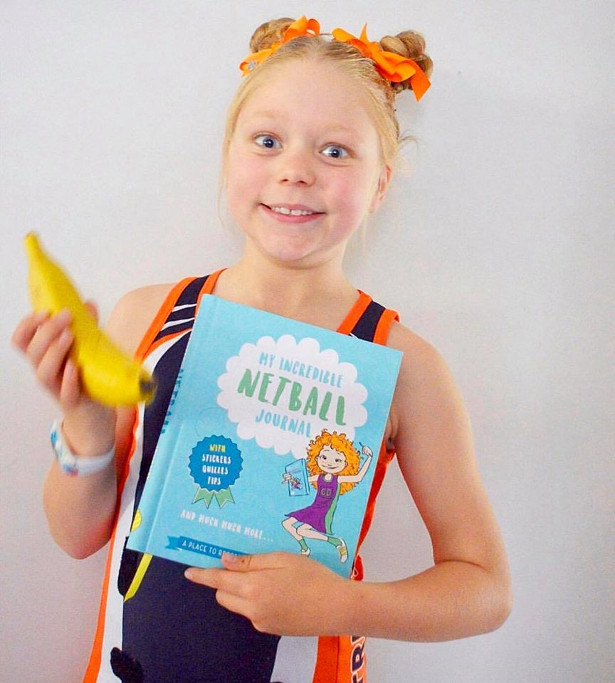 RRP – $24.95 AUD
They ship internationally
It's meant for 6 to 13 years old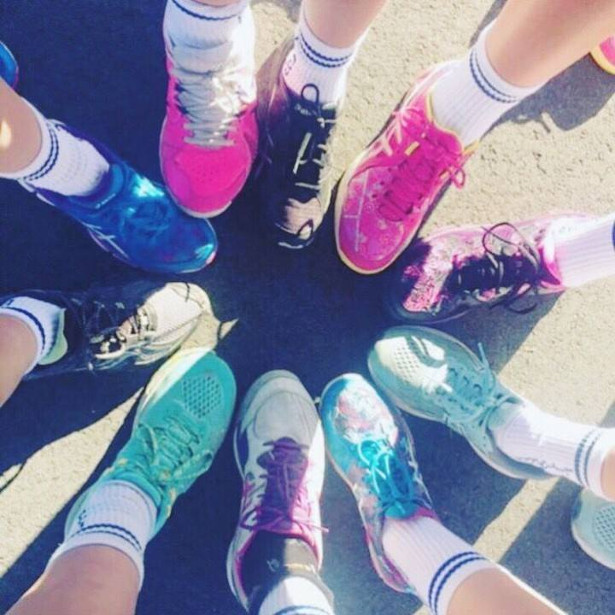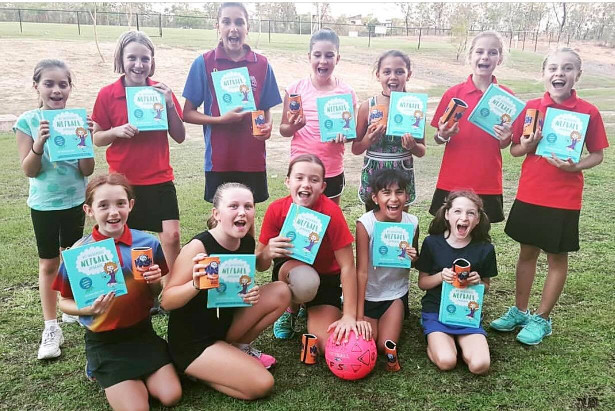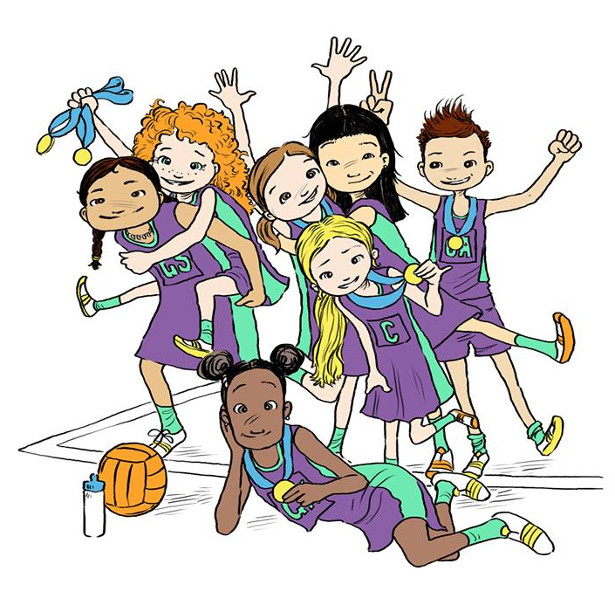 Vaya Life

Vaya Life creates beautiful and sustainable tyffyn lunchboxes, which can be used for the home, school and office. The aesthetic tyffyn lunchboxes keep food hot or cold for 5-6 hours in VacuTherm insulation in a slim stainless steel body. The stack style structure with partitions and leak-proof lids make carrying multiple dishes a breeze. To meet different preferences, the range comes in various sizes (600ml and 1000ml) and on-trend colours.
For the little ones, there is the tyffyn kids range, which features a 600ml body in a selection of fun and bright patterns. The range makes daily meal prep for parents easy and lunchtime much more exciting for the kids.The beautiful lunchboxes make an ideal gift for both adults and kids.
Vaya Life also creates matching drink tumblers. The drynk range i ncludes insulated drink tumblers in two sizes, 350ml and 600ml. The tumblers keep liquids hot for 12 hours or cold for 18 hours in a slim stainless steel body. Each tumbler comes with two different lids, the sipper and the gulper, to ensure that every beverage can be enjoyed in any setting.
Vaya Life products are available for purchase at vayalife.com/au- en/products. RRP of the tyffyn lunchboxes start from $69 and $46 for the drynk tumblers.
YULU TOYS!!!!!!!! Tic Tac Tongue & Spy Code Hackathon >>>> www.yulutoys.com
FACEBOOK | TWITTER | INSTAGRAM
Tic Tac Tongue
Are you ready for a duel battle between chameleons? What are you waiting for? Put on the mask and get ready to face the Tic Tc Tongue: a game of skill, speed and agility where to win you have to be the first to knock down the target that matches the card turned over. Become a chameleon, too, and have fun eating the insects by shooting your tongue out over and over again!!
See more at :- www.yulutoys.com/our-products/spy-code-hackathon
Hackathon
Keep talking to decode!
Hackathon, one of our latest games is mission #4 of the Spy Code range.
Your identity has been stolen by a group of villains and is saved inside a super-advanced console. You are in possession of the console and your Spy Code squad has instructions to hack and retrieve the secret information. However, only one person can see and work on the console at a time. You can only hear each other.
Work together, keep talking and start decoding the console. There are eight modules. You have limited time and there is no room for mistakes. What are you waiting for? Get hacking, quick!
See more at :- www.yulutoys.com/our-products/tic-tac-tongue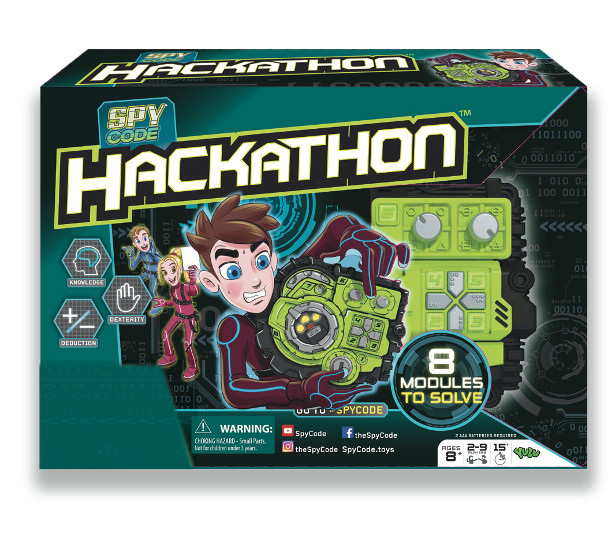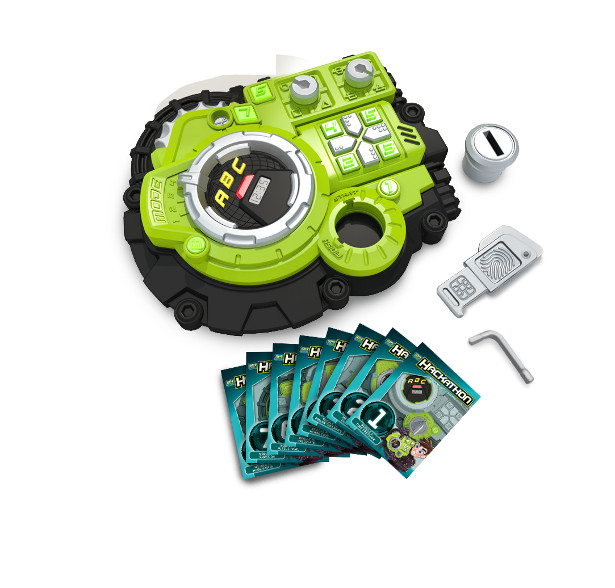 Perfect Christmas Presents For Boys! Zing Stikbot Monsters & Zing Sportz Air Storm ZTek Bow!
Zing Stikbot Monsters
https://stikbot.toys/products/stikbot-monster/
Are you ready for a scare? With six Stikbot Monsters to collect, there's no shortage of frightening figures for your next stop-motion movie!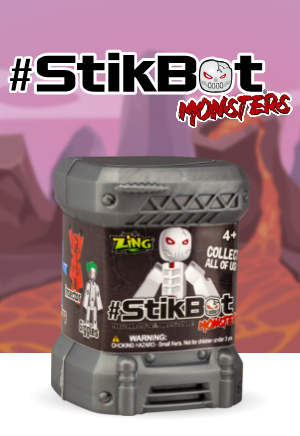 Zing Sportz Air Storm ZTek Bow
https://zing.store/collections/air-storm
Get the next big thing in bow technology with the Z-Tek Bow. Check out the sleek new design and shape. Shorter bungees for faster firing. Arrow clips right on the bow for quick reloads and a powerful presence. It's an all new archery experience with the Z-Tek Bow! Hook in the Zartz™ Arrow or Zonic™ Whistling Arrow, position the shot, and watch it fly through the air for an incredible 100 feet!
Includes 1 Z-Tek Bow, 2 Zonic™ Whistling Arrows and 1 Suction-Cup Zartz™ Arrow.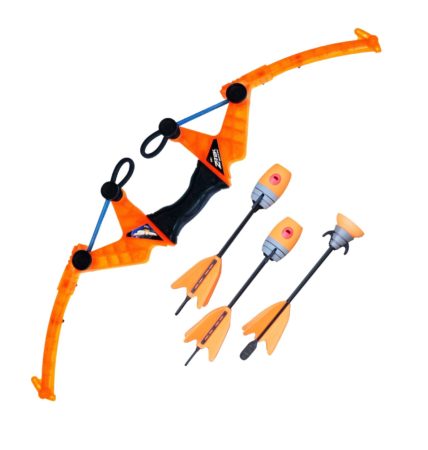 Christmas just got even more exciting with Smiggle's brand new 12 days of Christmas calendars, Cutiecorns Coin Purse & Fringe Box Pencil Case! >> www.smiggle.co.uk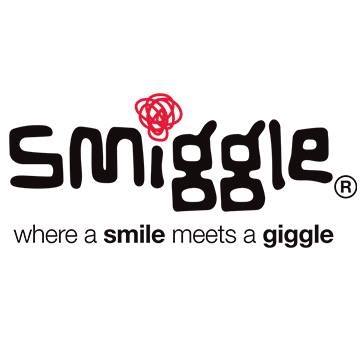 Christmas just got even more exciting with Smiggle's brand new 12 days of Christmas calendars!
Add some style to the festive season with Smiggle's Smile advent calendar. With a gorgeous new piece of jewellery or hair accessory to discover each day, it's the perfect way to look party-ready over the Christmas holidays!
RRP £7 / €10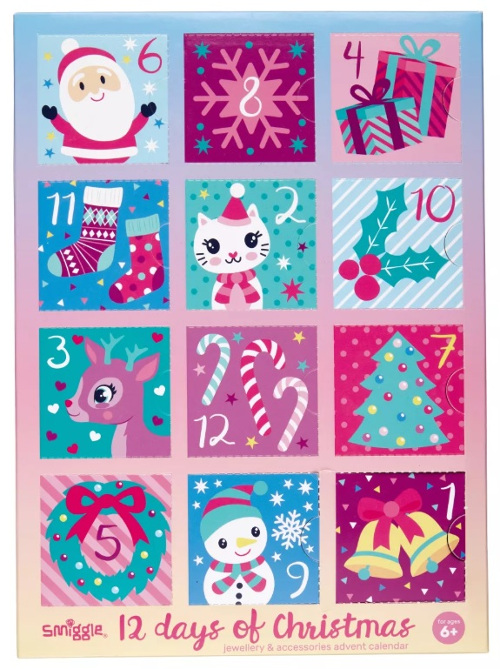 The fun starts early with Smiggle's Tricks advent calendar. Play some cheeky Christmas jokes on your friends and family as a new prank or trick awaits behind each door!
RRP £7/€10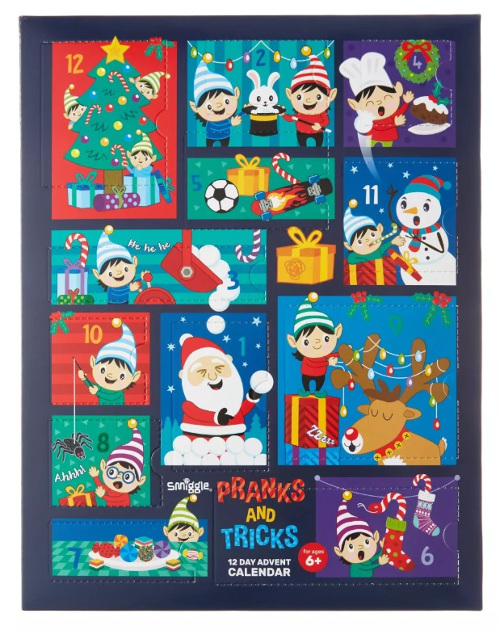 Cutiecorns Coin Purse
£7.00
– Keep your Christmas cash safe in the cutest collectables you'll ever meet. Six characters to collect and each purse comes individually boxed.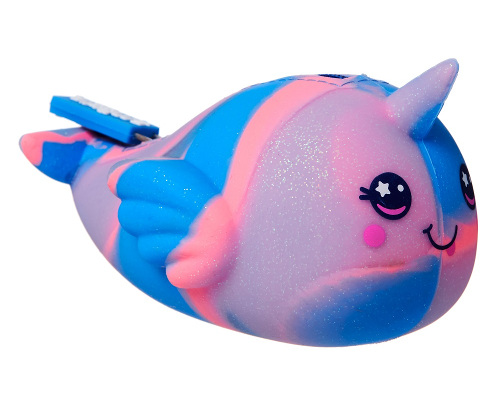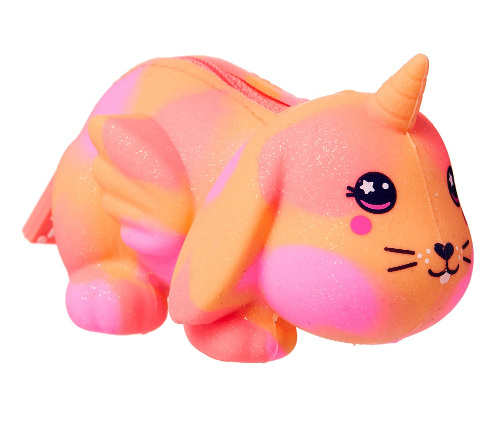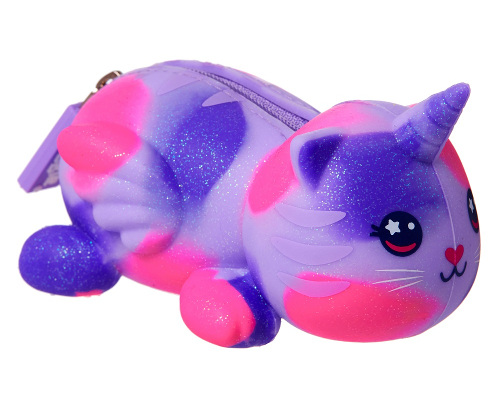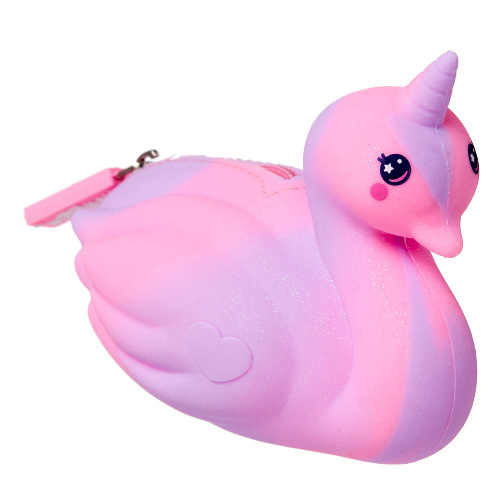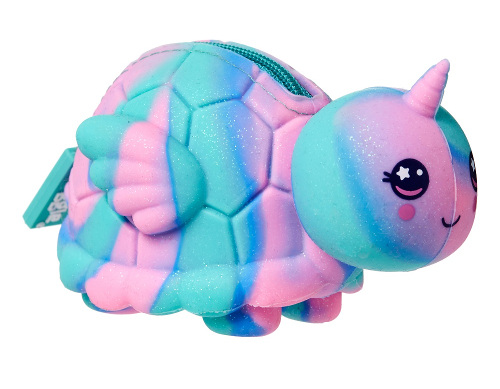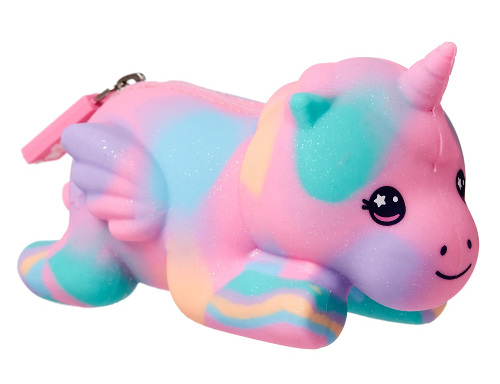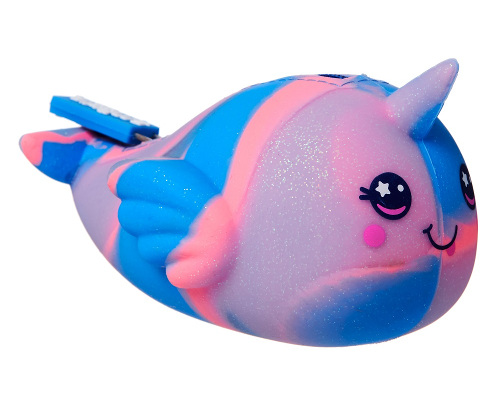 Fringe Box Pencil Case
£8.50
– Keep your school stationery organised in this soft, functional box-style structured pencil case with dreamy fringe detail on the front. With two zipped compartments, it's practical, spacious & will be the envy of your friends! Available in 4 different designs.
All are available at over 140 Smiggle stores in the UK and Ireland or online at www.smiggle.co.uk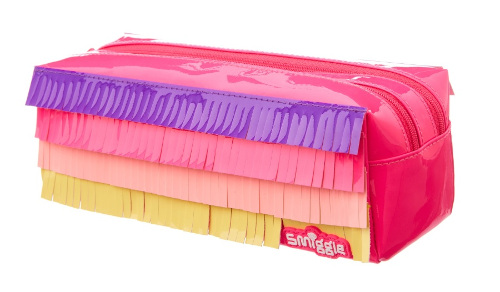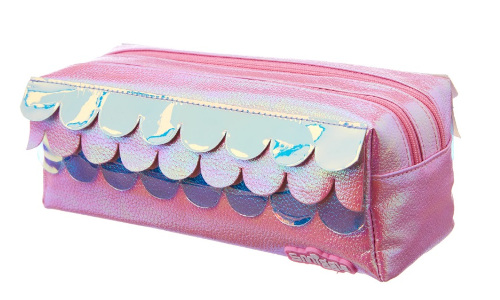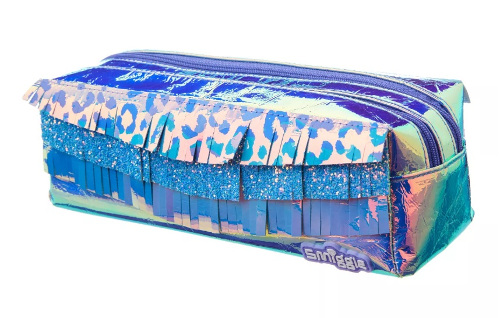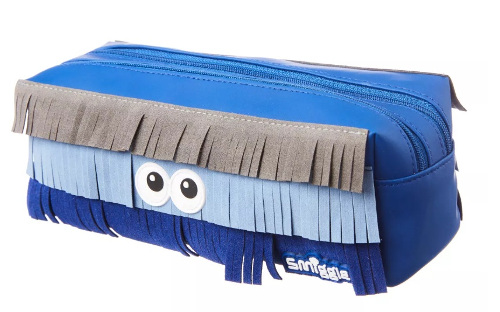 Happy Meadow Designs is a boutique shop inspired by pregnancy and the joys of motherhood, babies & children.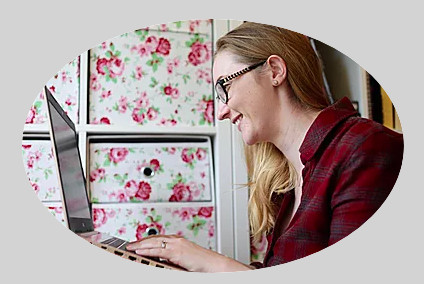 "After having my daughter in April 2018, I was inspired to create unique and exciting items for babies. I design and draw all my own patterns so am able to change my collections regularly, always keeping up with trends and fashion. Even tiny babies can have big style! My designs are all hand printed onto 100% soft cotton garments. This material is perfect on precious skin and makes the items as comfy and cosy as possible.
​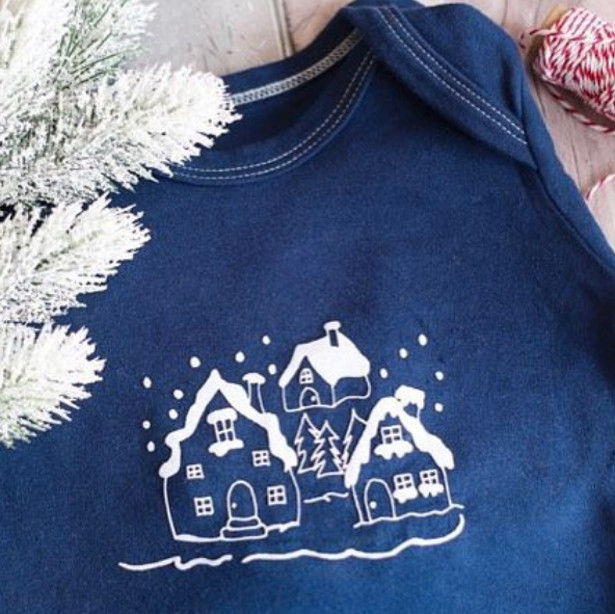 I work from my house in the small village of Boxford, taking inspiration from the wildlife and lovely countryside surrounding my house. Family is at the heart of this business and each garment is handmade with love. Whether you are looking for a gift or choosing something for your very own new arrival; we are sure to have something that you fall in love with. Be sure to check out our customisation options to add that personal touch.
Love, Grace x"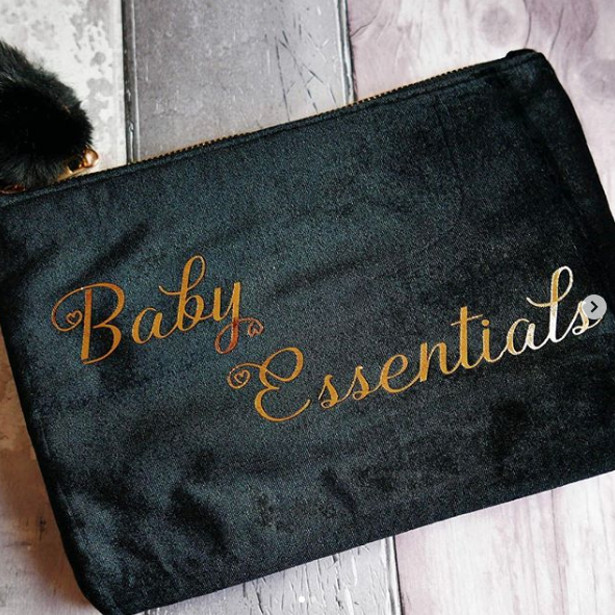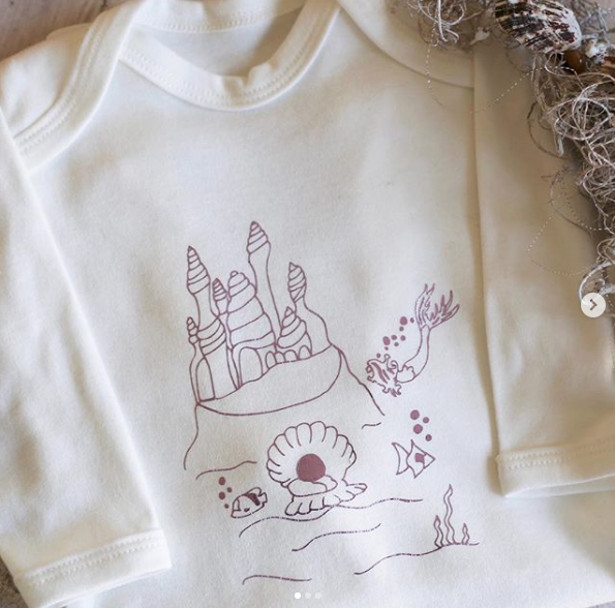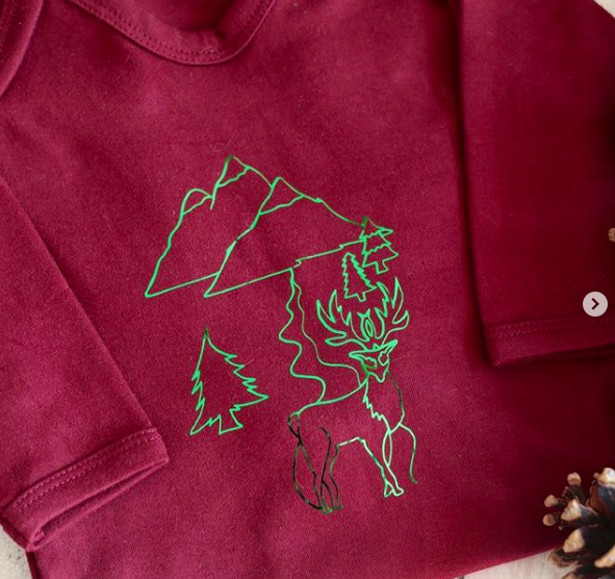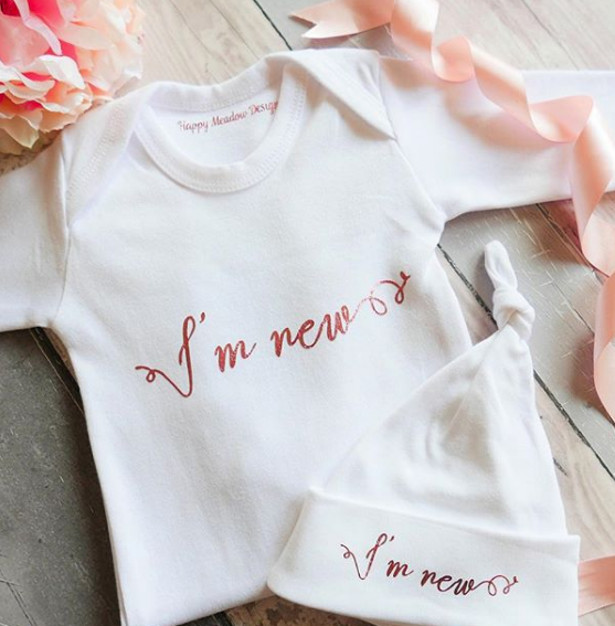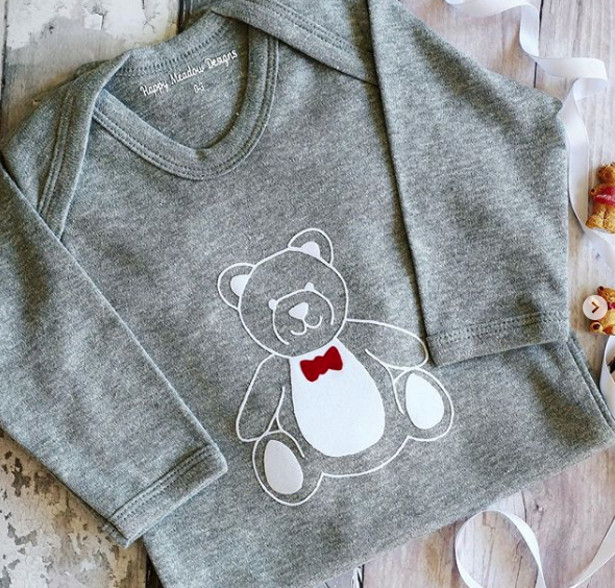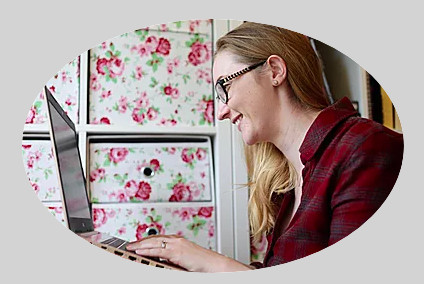 Shiny new wheels. Treat the kids to a Micro Scooter this Christmas. www.micro-scooters.co.uk
FACEBOOK | INSTAGRAM | YOUTUBE | TWITTER
Maxi Deluxe Green
£129.95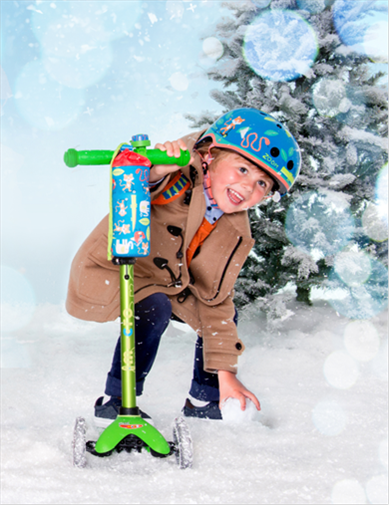 With everything from the MX Trixx Scooter for little dare devils to scooters with personalised decks and LED wheels – plus a large range of co-ordinating scooter accessories – Micro Scooters (www.micro-scooters.co.uk) has the perfect gifts for kids this Christmas!
SCOOTERS
Micro Sprite Teal Stripe
£99.95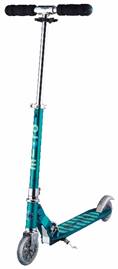 Cruiser Blue, £129.95
Micro Cruiser Blue
£129.95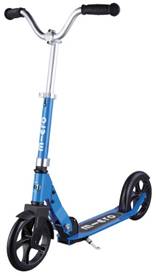 Trixx Ocean Blue, £124.95
Micro MX Trixx Ocean Blue
£124.95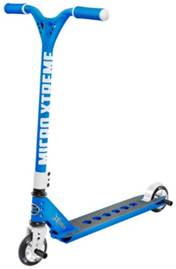 Maxi Micro Deluxe Pink Basket Scooter Set
£139.95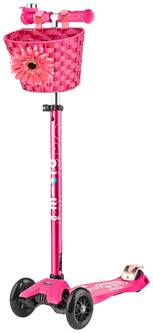 Maxi Deluxe LED Red
£136.96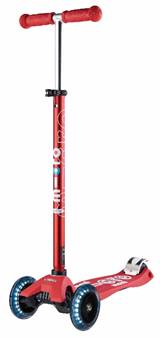 Maxi Deluxe Foldable Berry Red
£144.95
ACCESSORIES
Jungle Bottle Holder
£9.95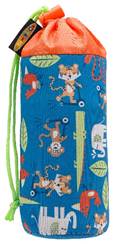 Jungle Range
from £7.95
Jungle Helmet
£27.95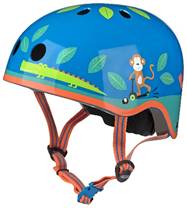 Retro Rocket Helmet,
£27.95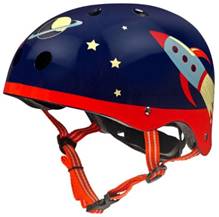 Retro Rocket Lunchbag, £9.95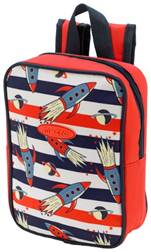 Retro Rocket Bell
£7.95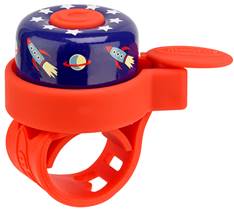 Doodle Dot Lunchbag, £9.95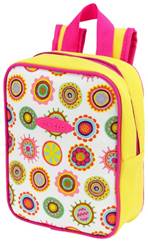 Owl Range, from £6.95

Doodle Dot Helmet, £27.95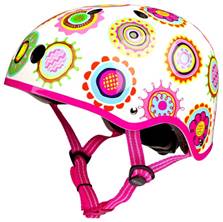 FACEBOOK | INSTAGRAM | YOUTUBE | TWITTER
Whether she's a city slicker, a fitness fanatic or girl about town – you'll find her the perfect set of wheels at Micro Scooters. Why not make it extra special and have it personalised with her name too?
*click on the images below for the hi-res version*
*select A4 landscape before printing this email*
Matt Black Flex Deluxe
£204.95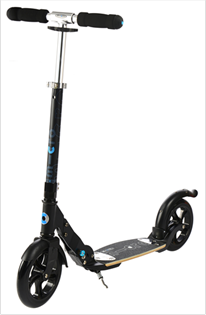 Matt Black Flex Deluxe
£204.95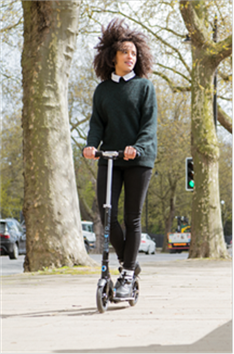 Berry Flex Deluxe
£204.95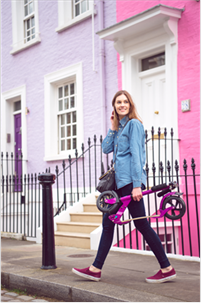 Berry Flex Deluxe
£204.95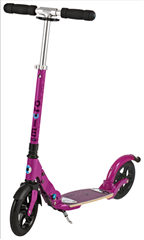 Micro White
£184.95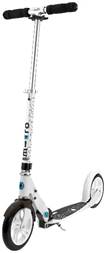 Micro White
£184.95