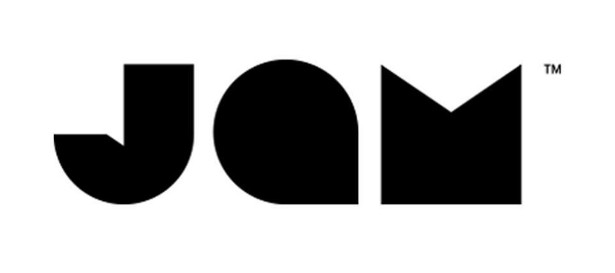 Give the gift of music this Christmas! JAM Audio Zero Chill Bluetooth Speaker, JAM Audio Live True or There On-Ear Wireless ANC Headphones
FACEBOOK | TWITTER | YOUTUBE | INSTAGRAM
JAM Audio Zero Chill Bluetooth Speaker – RRP £59.99
Available from: uk.jamaudio.com, Amazon and HMV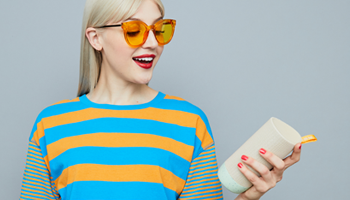 See the New Year through in style with JAM Audio's new Bluetooth™ speaker, Zero Chill. With 22-hours playtime you can party all night without worrying about charging your speaker. Waterproof and submersible in water (up to one meter), the Zero Chill is designed to keep the music going through just about anything.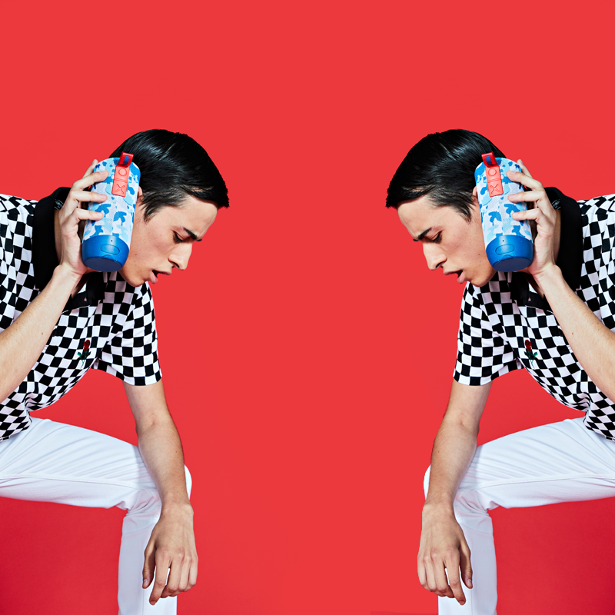 JAM Audio Live True – RRP £99.99
Available from: uk.jamaudio.com and Amazon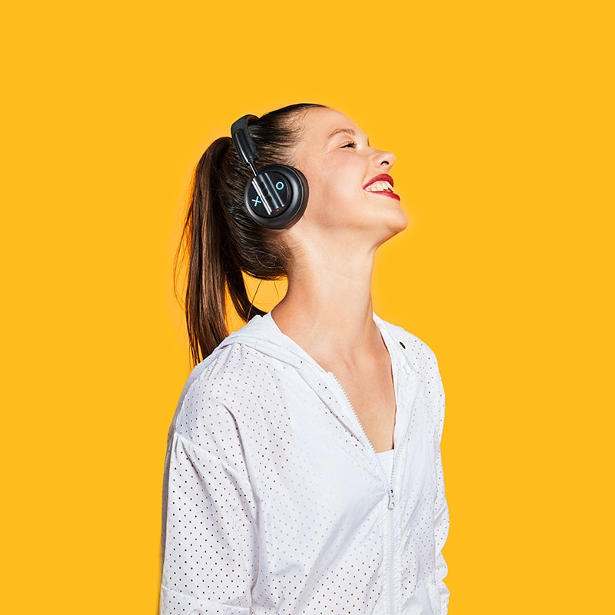 The two separate earbuds fit snugly and comfortably into each ear, delivering up to 3 hours of play time with a single charge. When you're done listening, pop them back into their charging and carrying case for up to 10 uses.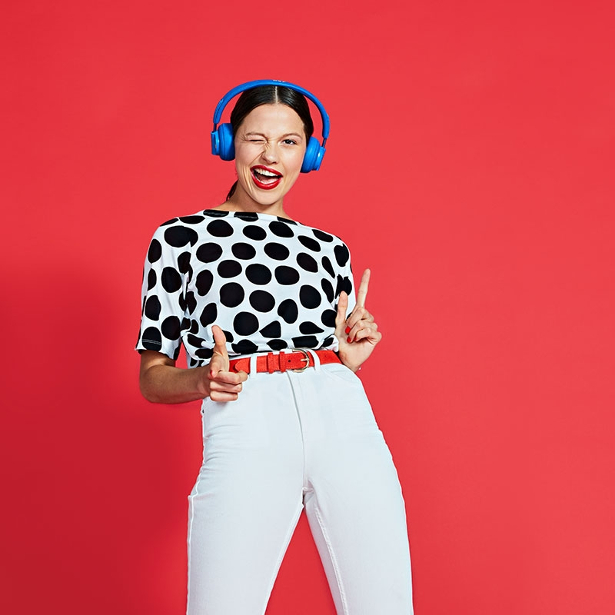 JAM Audio! check Out There On-Ear Wireless ANC Headphones – RRP £59.99, promo £49.99
Available from: uk.jamaudio.com, Amazon and Argos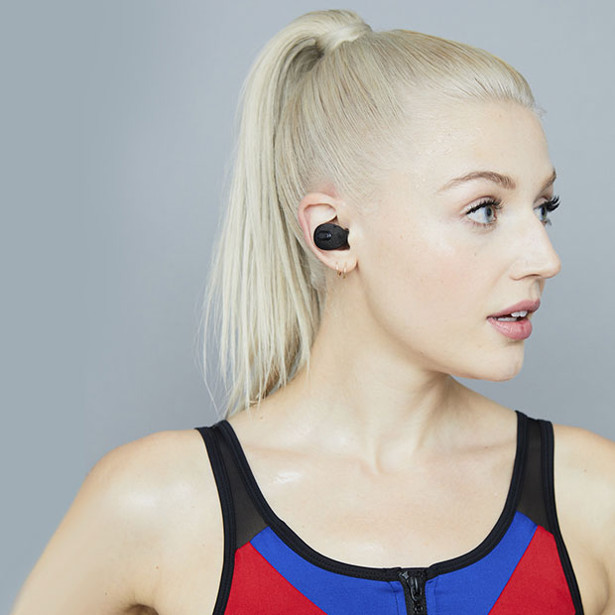 Block the outside noise and stay immersed in your music with the Out There active noise-cancellation (ANC). With up to 17-hours play time, the 30-feet Bluetooth™ range and its soft, light-weight design – you can truly get into the zone.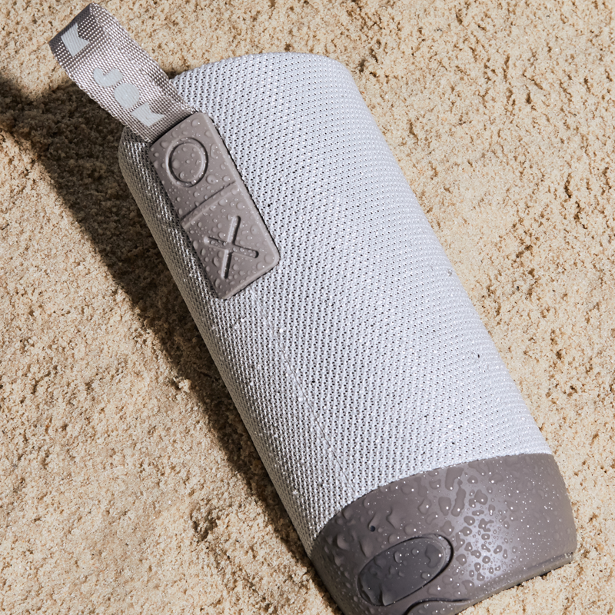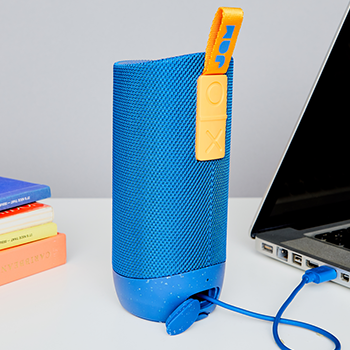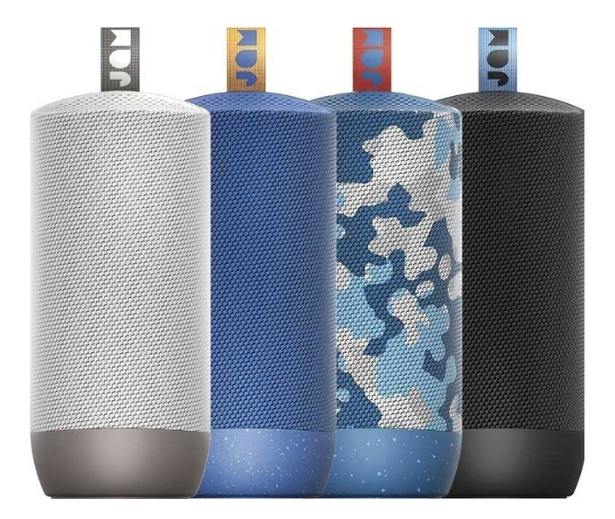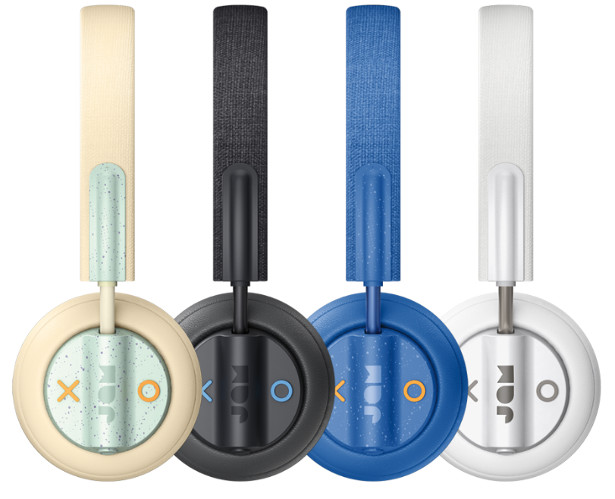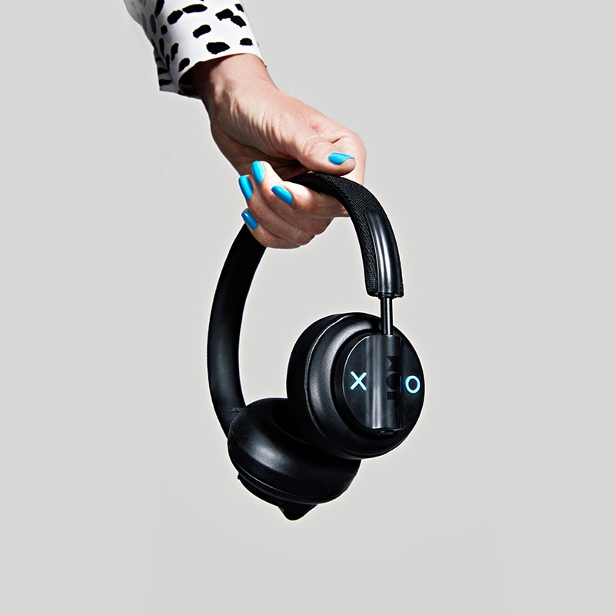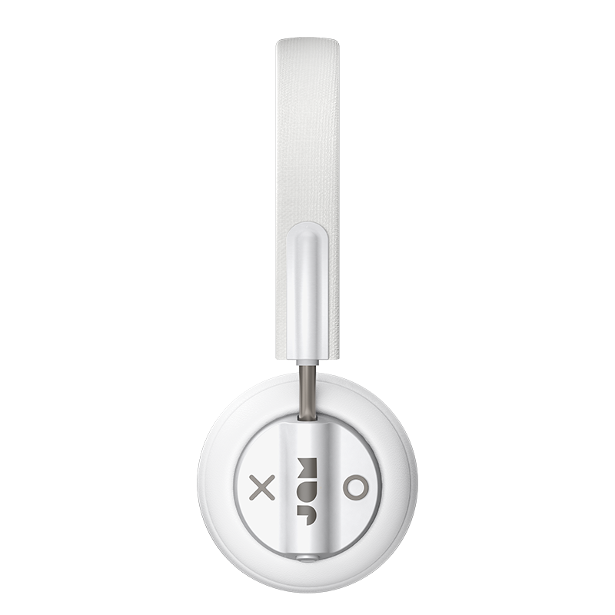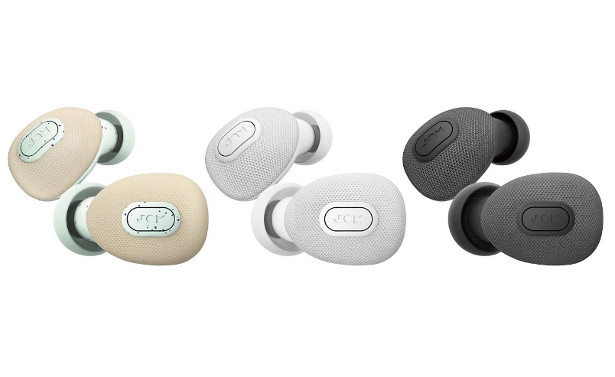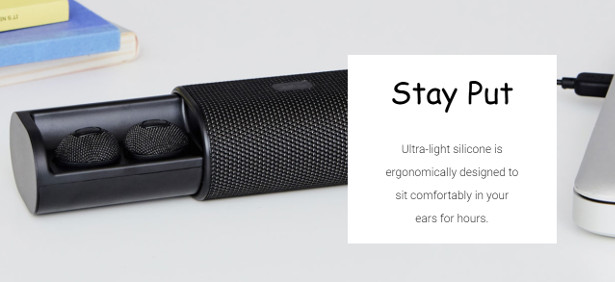 Literary Book Gifts (https://literarybookgifts.com) is an online store devoted to stocking fun and unique bookish items for those who like reading, writing, and books.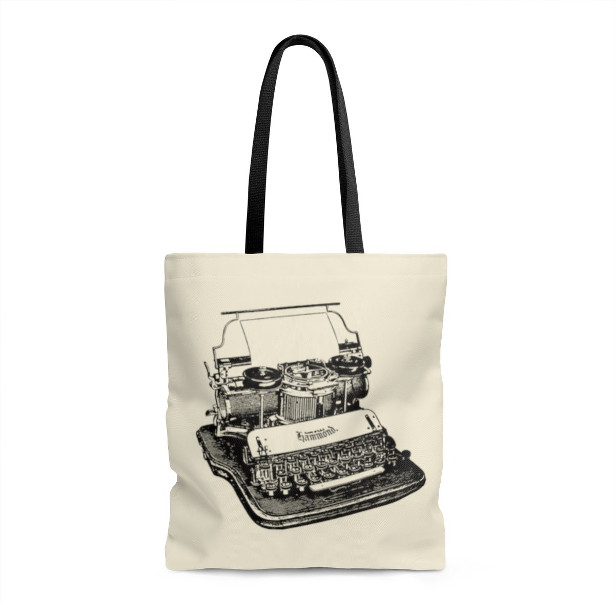 There are a wide range of shirts and bags to choose from. You will find it titles such as Jane Austen's Pride and Prejudice, and Dram Stoker's Dracula in the store year round. For those interested in more generally styled shirts, there are designs such as the typewriter, book end, and vintage book design specially for you.
Each item is printed with care and comes in all many color choices to choose from. Shirts are cotton so they are durable and breathable. Tote bags are made of polyester with full color backgrounds that print all the way into the seams. Share your love of literature today by stopping by the store and picking up a literary tote or shirt. They make for great gifts for oneself or for the bookworm in your life.

Tile Launches New Hardware and Software Products:
Highest Performing and Longest Lasting Tiles To-Date
Along With Premium Finding Services
New Tile Mate and Pro Boast Longer Range and Replaceable Battery,
Tile Premium Expands Finding Power with Six New Features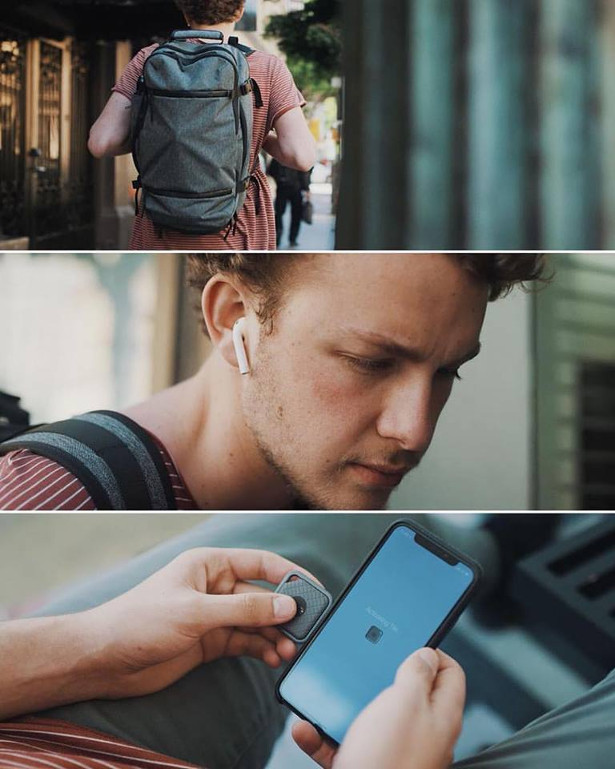 FACEBOOK | TWITTER | INSTAGRAM | YOUTUBE
LONDON -2 OCTOBER, 2018 - Tile, the leading community-powered finding platform, today introduces new models of the popular Tile Mate and Tile Pro. The new versions feature longer range, louder volumes, and replaceable batteries. In further expansions to their finding solutions, the company revealed Tile Premium, a suite of offerings including free battery replacements, smart alerts, 30-day location history, and other exclusive services. Together, the new products and services strengthen Tile's position as the most comprehensive finding solution on the market today.
"At Tile, we're constantly seeking to improve the performance and experience of using our products," said CJ Prober, Chief Executive Officer. "Listening to our customers plays a huge role in our development process, and we've consistently received one request: the desire for a replaceable battery. With the new Mate and Pro, we're excited to introduce our first-ever replaceable battery model and our best-performing Tiles ever."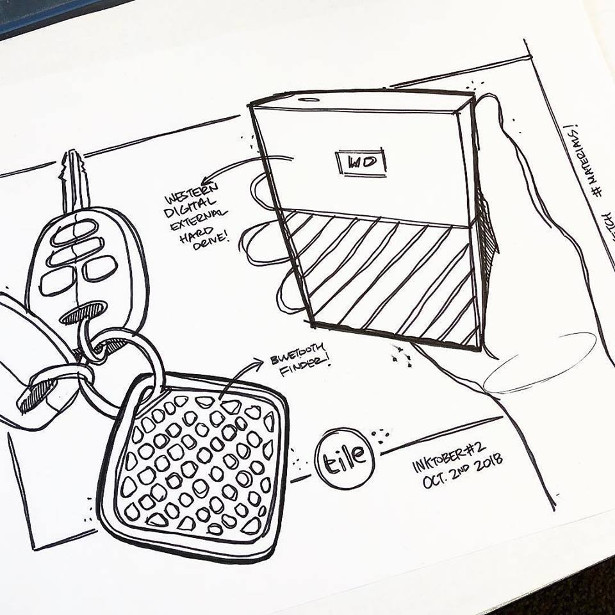 With the new versions of Mate and Pro, customers can keep their favourite Tiles indefinitely, and expect batteries to come with a guaranteed one-year lifespan. To meet Tile standards for usability, reliability and durability, the team spent a year perfecting the entire user experience, including extensive testing on a wide variety of battery doors. Tile also raised the bar for the industry by increasing ring volume and Bluetooth range for both products. Tile Mate boasts a Bluetooth range of 150 feet and Tile Pro offers an unprecedented Bluetooth range of 300 feet.
Tile Mate retails for £19.99 and Tile Pro for £29.99. All products are available today at Tile.com and Amazon, and via major retailers including John Lewis, Dixons and Currys PC World.
For customers looking for added convenience and peace of mind, Tile Premium now offers a selection of new features that deliver an expanded finding and care experience. While all existing features of the app remain free to all customers, Tile Premium unlocks six additional services, including:
● Free Battery Replacements. Premium subscribers are eligible to receive free, automatic battery replacements annually for an unlimited number of Tiles in their account. Batteries are shipped prior to one-year post activation, eliminating the need to search for and purchase replacement batteries.

● Smart Alerts. Tile has always helped customers find their missing items, but now with Smart Alerts, Tile helps Premium subscribers take a proactive approach to keeping track of their belongings. Subscribers can set up alerts to be notified when they leave home without specific Tiled items, saving precious time for today's busy lifestyle. Smart Alerts is launching in Beta.
● Unlimited Sharing. Multiple Tile users can now manage the same Tile device making it easier to track shared items, like the TV remote. All shared users can ring the Tile when within Bluetooth range and view the "Last Place Seen" to help find lost items.
● Location History. Customers can now view the 30-day location history of each of their Tile devices. This is the longest offering of location history available today. The ability to access where a Tile has been enables users to retrace their steps to find lost items.
● Extended Warranty. Premium subscribers will receive extended warranty for a full three years on all new Mate and Pro devices. All Tiles go through rigorous physical stress tests and are built to last well beyond just 1 year. As a Premium subscriber, if your Tile fails within the first three years, Tile will replace it.
● Premium Customer Care. In addition to email and online chat, Premium subscribers can access an exclusive text line with Tile's support team. Customers can text directly through the Tile app for expedited support.
Tile Premium is available for £29.99 annually or £2.99 monthly. All first-time Premium customers can sign up for a one-month trial. Tile Premium customers enjoy the premium features across all the active Tiles in their account, including partner products with Tile capabilities. Customers can sign-up on Tile's website or through the iOS app, with no commitment and the opportunity to cancel at any time. Android versions coming soon.
About Tile
Tile's mission is to build a world where everyone can find everything that matters. With more than 15 million Tiles sold across 230 countries and territories, Tile's community-powered finding platform locates over 4 million unique items every day. The company is based in San Mateo, CA and is backed by Bessemer Venture Partners, GGV Capital and Khosla Ventures. For more information, please visit Tile.com.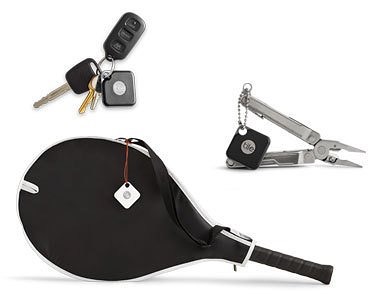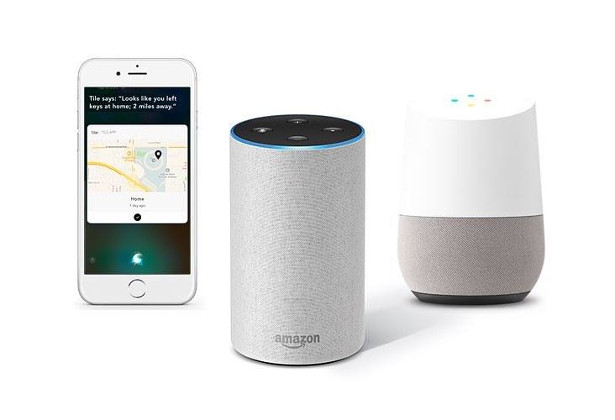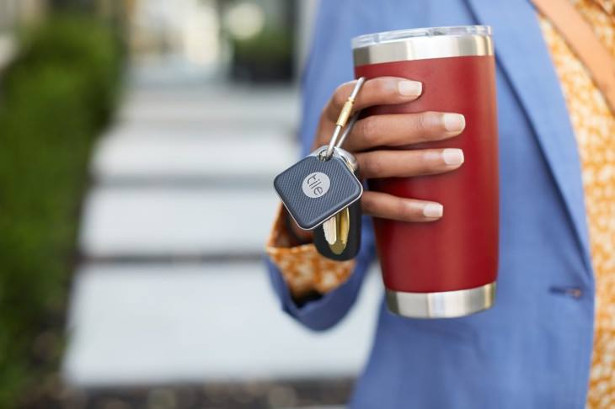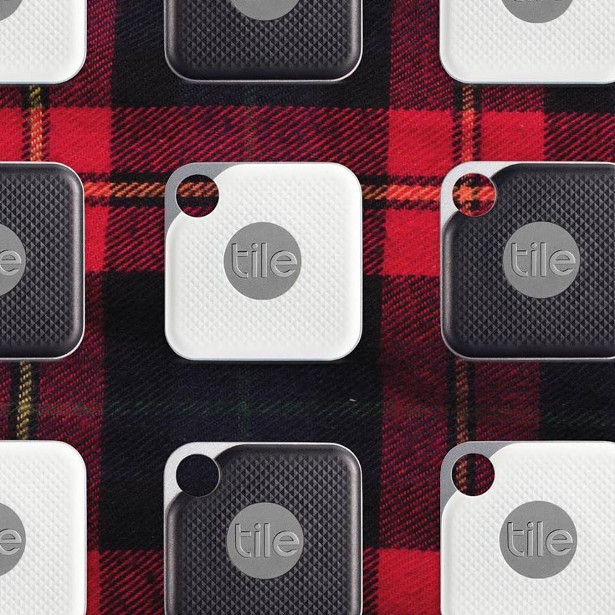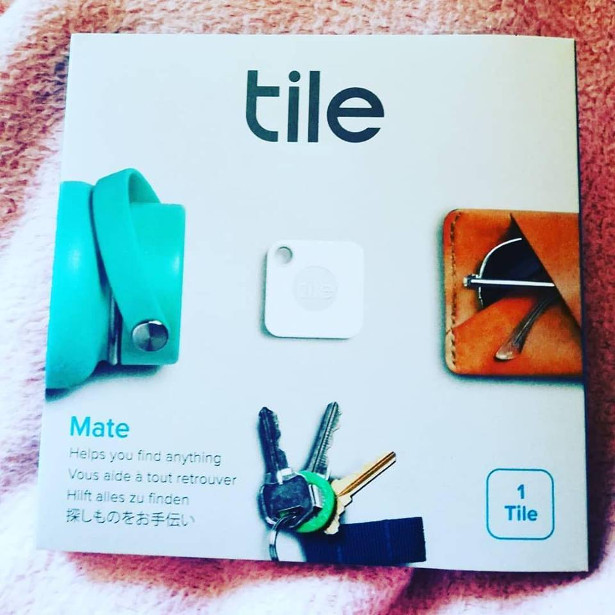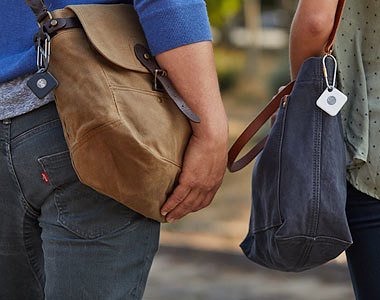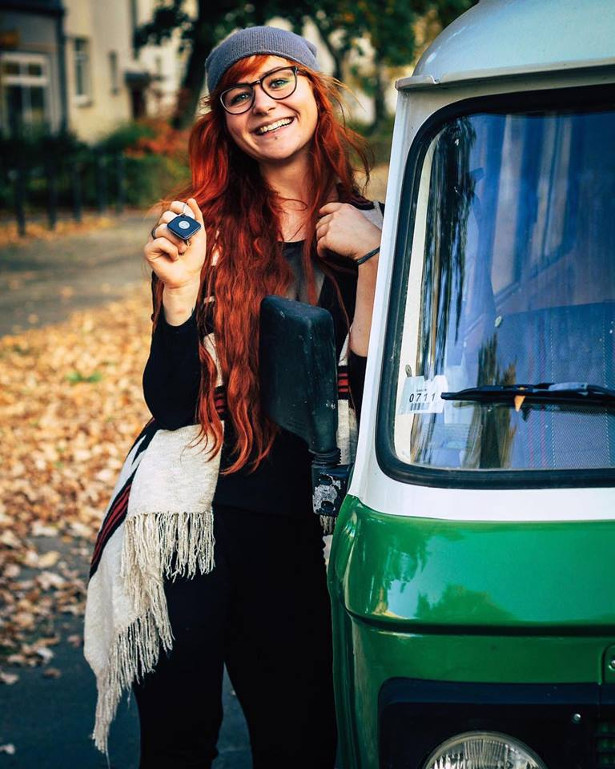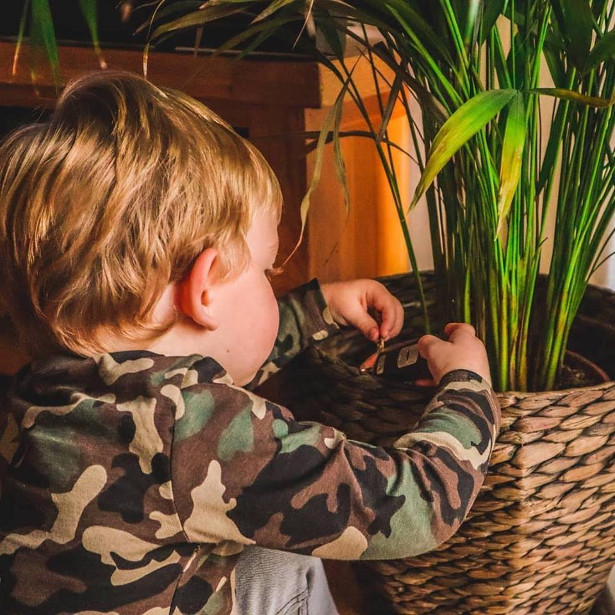 Award-winning eco outfit Seedball has the perfect gifts for Christmas – the Meadow Catapult and Limited Edition Christmas Gift Set.

LITTLE TINS OF SEASONAL SEEDS
This Limited Edition Christmas Gift Set is a festive spin on three of Seedball's best loved tins – Bee Merry, Let it Snow! and Wonderland – available as a set of three tins (with 20 seedballs in each) for £18. https://www.seedball.co.uk/product/limited-edition-christmas-gift-box
Bee Merry – Brilliant for bees and contains Foxglove, Red Clover, Wild Marjoram, Chamomile, Corn Marigold and Cornflower.
Let it Snow! – a stunning all-white flowering wildflower mix for bees and butterflies that contains Meadowsweet, White Clover, Oxeye Daisy, White Campion and Yarrow.
Wonderland – for magical forests… and also shady spots in your garden or balcony and contains Red Campion, Ragged-Robin, Bellflower, Meadow Buttercup, Meadowsweet, Forget-me-not, and Oxeye daisy.
SCATTER YOUR MEADOW – THE CATAPULT WAY!
Beautiful hand-crafted beech catapults made from wood from fallen or coppiced trees with rubber and real leather sling. Each catapult comes in a cotton canvas bag with a tin of 20 Sky Meadow seed balls – giving you the most fun way ever of scattering a meadow!
Sky Meadow is a mix of all blue flowering wildflowers that include Cornflower, Forget-me-not, Meadow Cranesbill, Self Heal and Wild Clary. As bees see mostly in the blue/violet light spectrum this mix is great for attracting them. Each tin will cover an area of approximately 1 sq m (additional tins or bulk bags of Seedballs can also be purchased). Meadow Catapult costs £30.00 http://www.seedball.co.uk/product/meadow-catapult
Please note – whilst the catapult is designed for recreational use, it is extremely powerful and can cause injury and damage if used irresponsibly. Please ensure that all children are supervised whilst using this product
Made from clay, peat-free compost, seeds and chilli powder, seed balls have their own mini ecosystem, protecting seeds from birds, ants and slugs and giving them the nutrition they need to get a head start and germinate easily. Simply throw them onto soil or compost in a garden bed or planter, water well and watch them grow in just a few weeks – easy!
A delicious treat for your Secret Santa, an ideal surprise for your favourite teacher or the perfect gift to spoil yourself.
Indulge your loved ones this Christmas with the Shortbread Stars from Crabtree & Evelyn.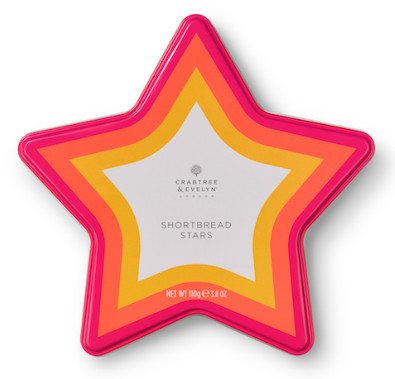 Shortbread Stars
£10
Crabtree & Evelyn
www.crabtree-evelyn.com/uk/en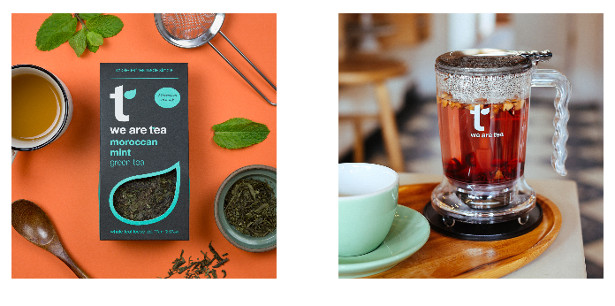 STICK THE KETTLE ON: WE ARE TEA ARE ON A MISSION TO BRING THE HIGHEST QUALITY TEA TO THE NATION
Founded in 2007 by tea superfans Spence & Suze, We Are Tea ethically source their whole leaf tea from the finest estates across the globe. Their huge variety of delicious teas comes in either loose leaf, perfect for faff-free infusing or, ultra-convenient and eco-friendly bags.
We Are Tea's range ofteas are steeped in sustainability credentials,they are the first premium tea company to remove paper tags from their entire range #TreesBeforeTags. What's more, every tea bag is made from corn starch and sealed with ultrasound making them 100% biodegradable. This year will see them go completely plastic-free across the whole of their packaging and supply chain, get ready for their Plastic Free Partea!
We Are Tea started life as a tea shop in the shadow of St Paul's, the store was unfortunately forced to close due to vandalism and theft from the Occupy London movement, but all was not lost, as We Are Tea is now available in Morrisons, Ocado, Holland & Barratt and Booths. You can also order online, where you can buy their Simplicitea infuser, the ideal infuser gadget for loose leaf lovers.
The 27-strong range of teas includes classic black teas such as Earl Grey Supreme and English Breakfast, perfect any type of way, any time of day! Green teas, like Sencha, sourced from the Anhui Province of Eastern China, and Dragon Well, renowned for its high quality and famed for its health benefits within the green tea world. Love both types? Try an Oolong tea which has the flavour of a green and the strength of a black.
The white teas include White Peony, which has fresh, soft fruity notes and a subtle floral aroma, and the fabulously named, Jasmine Silver Needle for those in need of a little more creativitea. We Are Tea don't stop there – serving up scrumptious caffeine-free infusion teas. These are special herbal blends such as Super Berry, Peppermint, Chamomile or Rooibos, where the leaves turn red as part of the oxidation process enhancing its nutty, smoky flavour. With over 60 Great Taste Awards to date, We Are Tea have the perfect brew for you.
Always seeking the good and the great, We Are Tea are fantastically proud of their range of Super Teas! These functional teas take a refreshingly no-nonsense approach to health and wellbeing with each tea serving a purpose. Soothe is a digestive tummy tea, packed full of carefully selected herbs to give your tummy some TLC, whilst Sleep blends chamomile, lavender, rose and holy basil so you can rest easy (no sheep counting required!) Other teas in the Super Teas range include Protect and Alert. Edging closer to being completely plastic free, this previously plastic packaging has been recently refreshed with easily recycled cardboard.
So, what are you waiting for? Sit back and let We Are Tea take you on a whole leaf, ethical, and most importantly, delicious tea journey. Let's get brewing!
Christmas Gifts Under £50
Looking for the perfect Christmas gift that won't break the bank? Play Like Mum offer an extensive range of Silver Cross doll's prams, pushchairs and accessories available for under £50.
Maintaining the unrivalled quality and attention to detail expected from one of the world's leading nursery brands, Play Like Mum exclusively offers a number of the most popular models from the Silver Cross nursery range, carefully designed to imitate the grown-up versions.
The popular Pop pushchair is available in three different colourways – Vintage Pink, Vintage Blue and Eton Grey – and is perfect for children aged 18months to three years. With a fixed handle height of 61cm, the Pop is priced at £29.99.
Or if you child wants to take two dolls for a walk, why not give them the gift of the Pop Twin, suitable for ages 18 months – three years and priced at £39.99.
Similarly, the Pop Max and Pop Twin Max are the larger versions of the Pop and Pop Twin and have innovative fully adjustable handles from 76-82cm – perfect for children aged from 4-9 years. Priced at £39.99 and £49.99, both come in Vintage Pink and Vintage Blue with the Pop Twin Max also available in Eton Grey.
Upgrade your pushchair with the Pop or Pop Twin Accessory Pack, priced at £22.99 or £23.99 respectively which includes a raincover, shoulder bag and cosytoe. Or the Ultimate Accessory Set that is designed for the best-selling Pioneer 5-in-1 pram which includes a sun parasol, raincover, shoulder bag and a litle cot mattress. The Luxury Tote Bag is also available in Vintage Pink, Vintage Blue or Eton Grey for £19.99 and is the perfect accompaniment to any of the Play Like Mum prams or puschairs.
Priced at £39.99, the Simplicity 4 in 1 High Chair is a multi-use product that can either be used as a high chair with tray table, or converted into a fantastic car seat compatible with the Pioneer and Sleepover prams. Simplicity is available in Vintage Pink, Vintage Blue and Eton Grey.
Susie the interactive doll is priced at £44.99 and is the perfect passenger for a Play Like Mum pushchair or pram. Susie can tell you when she wants to go for a walk, and will cry if you take her away from her pram. Suitable for children aged three and over, she can also recognise her own pram and giggles, cries, sleeps and feeds.
Play Like Mum's full range of prams, pushchairs and accessories are available to buy online at www.playlikemum.com.
CHRISTMAS GIFT GUIDE – FOR HER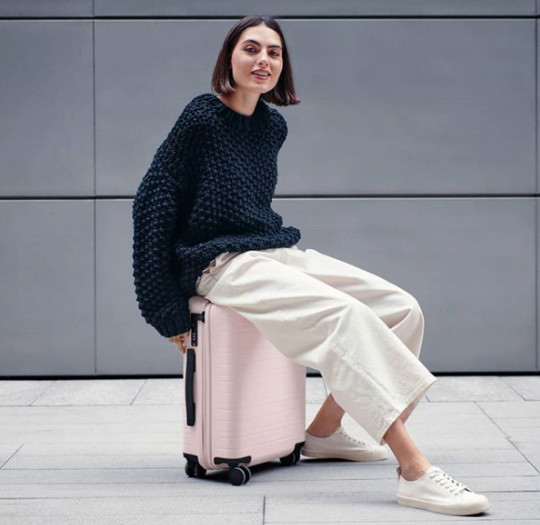 Whether you're treating the woman who is your world or the girl who deserves to see more of the world, Horizn Studios has curated the ultimate Christmas gift guide from its collection of luxury travel cases and accessories.
Model M
Inspire her to make 2019 the year of traversing the globe with Horizn Studios' signature Model M cabin bag. Designed in Berlin, it's has a variety of tech features, including a one-click smart charger, unique GPS tracker and high-end Japanese spinner wheels for impressive glide. Choose from shades ranging from rich Marsala purple to Marine Green.
Horizn Studios Model M Cabin Case – Marsala: £329
Model H
Big presents always stand out under the Christmas tree, and the Horizn Studios Model H suitcase will do just that! It's designed to keep you connected on the go with a ground-breaking one-click smart charger. What's more, its aerospace-grade polycarbonate hard shell springs back into shape, meaning it will look as good after a long-haul break as it did when she first unwrapped it.
Horizn Studios Model H Check-in Case – Mint: £269
Gion Backpack
One for sustainability gurus, the Gion Backpack by Horizn Studios is designed for every trip, whether she's commuting into work, transitioning from desk to gym or jetting off on a city break. It's crafted from 100% vegan materials and comes in a range of beautiful finishes, including Pale Rose, Mint and Cosmic Halo. She'll be the envy of friends, colleagues and family.
Horizn Studios Gion Backpack – Cosmic Halo: £149
Travel Wallet
She'll be putty in your hands after she unwraps this "butter-soft" touch Venetian Nappa leather travel wallet from Berlin-based Horizn Studios. It'll give her handbag an instant style upgrade, and make her nomadic lifestyle that little bit more organised knowing all important documents are in one place.
Horizn Studios Travel Wallet – Light Quartz Grey: £119
SoFo Weekender
Inspired by Stockholm's creative SoFo neighbourhood, a hotbed for artists, designers, alternative cafés and vintage stores – this canvas SoFo Weekender is a must-have for social butterfly types, whether she's heading off on a girls' weekend away or romantic city break. It's lightweight and has a various pockets to make packing easy.
SoFo Weekender – Sand: £179
UNDER £100
Top Case
A handy travel companion, this sleek top case is designed to fit perfectly on top of a Horizn cabin case, and happens to be made from bullet-proof material. Name a better way for her to keep her travel essentials – headphones, wallet and make-up – in tip top condition.
Horizn Studios Top Case – Night Blue: £59
Koenji Laptop Case
Paying homage to Tokyo's former punk neighbourhood turned creative hub – the new Horizn Studios Kōenji laptop case injects a dose of style into a practical accessory. It'll be her trusted companion everyday, whether she's moving between lectures, impressing on a work trip or off on her next adventure.
Horizn Studios Koenji Laptop Case – Marine Green: £59
CHRISTMAS GIFT GUIDE – FOR HIM
Treat the men in your life to a gift from Horizn Studios' carefully curated collection of luxury travel cases and accessories – perfect gifts to wrap and unwrap this Christmas.
Model M
Make 2019 the year he ticks-off that trip of a lifetime with Horizn Studios' signature Model M cabin bag. Designed in Berlin, it sports a variety of revolutionary tech features, including a one-click smart charger, GPS tracker and high-end Japanese spinner wheels. Cased in an aerospace-grade polycarbonate hard shell, it's durable for rugged adventures and comes in a range of colours, including Sand and Night Blue.
Horizn Studios Model M Cabin Case – Night Blue: £329
Model H
Go the extra mile and make his present the biggest under the tree with the Horizn studios Model H check-in suitcase. It's designed specifically to keep him connected on the move with a one-click smart charger which boosts the battery of any device up to six times. What's more, the aerospace-grade polycarbonate shell springs back when any pressure is added, so it will stay as good as new no matter what part of the globe he's traversing.
Horizn Studios Model H Check-in Case – Light Quartz: £269
Travel Wallet
An essential accessory for seasoned nomads, the Horizn Studios Travel Wallet will take the hassle out of dashing from one airport to another, keeping his passport, boarding pass and other travel documents in one safe place. Made from soft Tuscan Vacchetta leather, it's got a luxury finish with embossed detailing.
Horizn Studios Travel Wallet – Dark Olive: £119
Gion Backpack
Waterproof, ultra-durable and made from UV-resistant tarpaulin, the Horizn Studios Gion Backpack is guaranteed to keep up with him on any adventure. Kitted-out with smart protective compartments for valuables and tech, a hidden back pocket for valuables, and with space for a 15" laptop, it's nothing short of dependable.
Horizn Studios Gion Backpack M – Black: £149
Travel Hoodie
Crafted from organic technology, this stylish Horizn Studios Travel Hoodie is made from smart PureCool® Technology, making it breathable, quick-drying and control moisture, ensuring he keeps his cool in all climates. Topped with a versatile hood sporting integrated cushioning, as well as a nifty fold-out sleep mask, it puts both comfort and style first.
Horizn Studios Travel Hoodie – Voyage Voyage: £149
UNDER £100
SOFO Tote
Light, reliable and minimalist, the SOFO Tote makes for a versatile travel companion. Designed with two smart pockets for his mobile and smart charger, the understated design also has a larger zipped compartment inside to keep contents organised.
Horizn Studios SOFO TOTE waxed canvas – Black: £99
Koenji Wash Bag
Designed from ballistic nylon traditionally used in bulletproof vests, the Horizn Studios Konji Wash Bag is waterproof and made for travel. Complete with a magnetic closure, each bag has two roomy compartments and one inner zipped space to keep all his grooming products in ship shape condition.
Horizn Studios Koenji Wash Bag – Night Blue: £49
Christmas Presents Ideas from Felistar! Flip Flops for Women/Men,Unisex Sandals & Felistar Womens Slippers,Winter Slip-On House Indoor Slippers for Women, Memory Foam, Fluffy,Soft & Comfortable Slippers
Here's the promo link:
https://amzn.to/2QUmz8z
Promo code is: FELISTAR30G
You can get 30%off!
On amazon HERE for Flip Flops & HERE for Slippers which are Fluffy & Soft
Eco-Freindly/Prop65 Tested: Made with Environmental Synthetic Material.Normal smell. Firm&Sturdy: Embedded System Design for the upper with adding extra pad under middle of the thong,No felling apart problem,durable slipper.
See more at > www.amazon.com/dp/B07BLMSQ73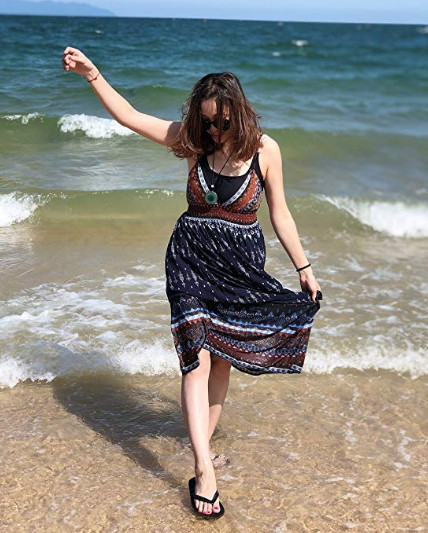 "Such a great present I received recently, superbly made and arrived so promptly!" Intouch rugby Footwear Editor!
Size Suggestion: Always order ONE SIZE UP for correct fitting.If your size is between 10 1/2 and 11,then just order size#12 will be good.The flip flops are not suitable for width feet(Male&Female).
Comfortable Design: Flexible,light weight,perfect for backpack,traveling,and best for relax after climbing hiking,also good for indoor outdoor wearing,beach, shower room,swimming pool,park, garden,courtyard,bedroom,living room.
Non Toxic/Prop65 Tested: Made with Environmental Synthetic Material.Normal smell.Test report will be sent to your email address after you got the package
Firm&Sturdy:Embedded System Design for the upper with adding extra padding for the thong,No felling apart problem,durable&strong enough.
Satification Guarantee :We want our clients to be happy,so just in case you feel disappointed with your purchase,don't bother to return and just keep the products for charity,we guarantee to give your money back instantly.Providing the top quality to all of you is our main priority and our number one goal.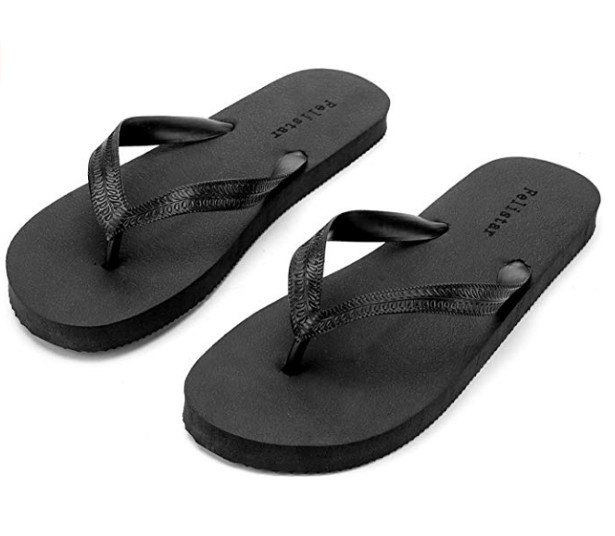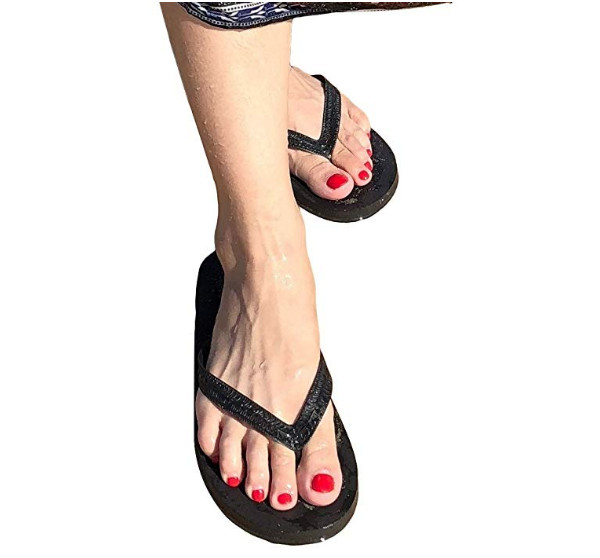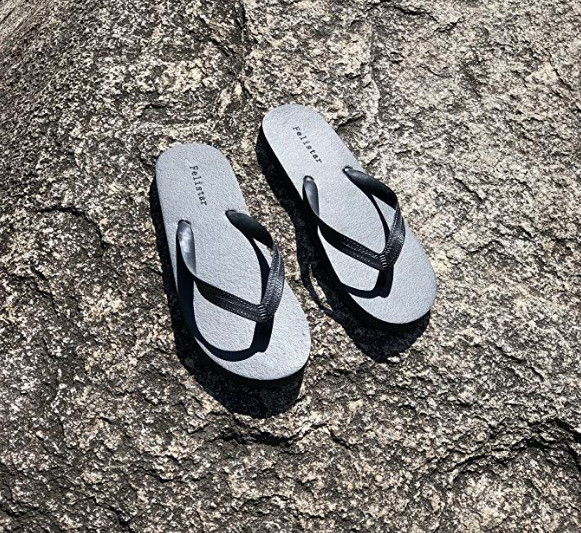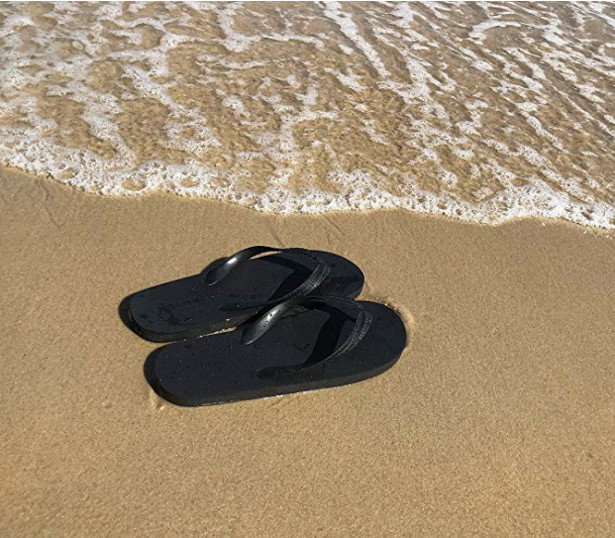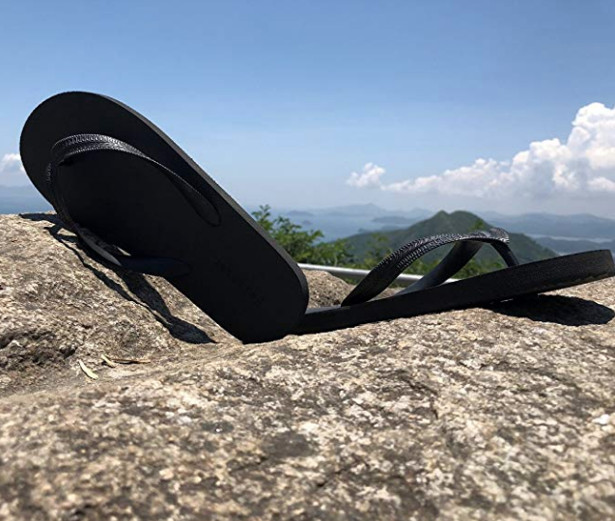 Felistar Womens Slippers,Winter Slip-On House Indoor Slippers for Women, Memory Foam, Fluffy,Soft & Comfortable Slippers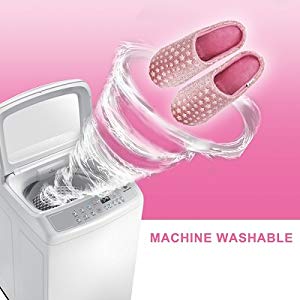 See more at > www.amazon.com/Felistar-Womens-Slippers-Winter-Comfortable
KEEP YOUR FEET COZY & WARM! – Unlike the uncomfortable slippers that make your feet all achy and sweaty, the Felistar house slippers are perfect for feet after a hard day's work! Whether you wear them with or without socks, your feet and toes will remain warm but never sweaty!
FEELS LIKE WALKING ON A CLOUD! – Once you slip these slippers on, there's no taking them off! You'll immediately notice how soft and smooth they are, courtesy of the dense Memory Foam material that provides cushion and support for your arches and heels! Try them on and see for yourself!
WALK WITH CONFIDENCE & ZERO CHANCE OF SLIPPING! – Sure, many slippers out there can be comfortable but they can also be dangerous, especially for elderly people. That's why we have enhanced ours with an EVA layer on the bottom, which provides anti-skid and anti-slip properties and ensures you are always comfy and safe!
THE PERFECT GIFT FOR THAT LOVELY LADY IN YOUR LIFE! – Featuring a stylish, sturdy and long-lasting design and equipped with sponge material in addition to the high density memory foam, these women's slippers will make the best gift for your mom, granny, daughter or best friend on all gifting occasions, including…her birthday!
LOVE THEM OR YOUR MONEY BACK! – Give our trendy and star slipper design a try and if you are not thrilled with them for ANY reason, simply get in touch with us and we will make it right. After all, your purchase is covered under our 100% Money-Back Guarantee, although it's highly unlikely that you're going to need it!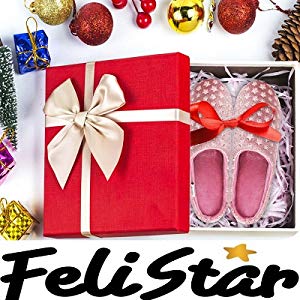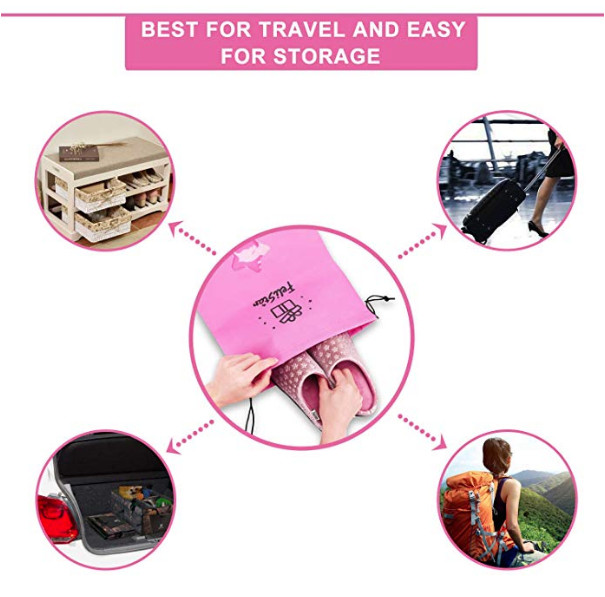 This Christmas, give an experience and create a memory

Treat your loved ones to an experience from Travelzoo this Christmas and give them a gift they'll never forget. A massive 80% of Travelzoo members say they'd rather be given an experience than a physical gift, as experiences allow us to spend more time with our friends and family, creating happy memories to look back on.
The team at Travelzoo has sourced a huge range of brilliant experiences, from fine dining at Michelin-starred restaurants, to country-house hotel stays and pampering spa days – all guaranteed to make this Christmas a cracker for your friends and family. The list of deals below is just a taste; more deals will be added daily.
Hint: if you're a last-minute present buyer, a Travelzoo experience makes the perfect gift –you can simply print out the voucher and pop it in a card, or even email it.
Out for dinner
Treat someone special to a delicious dinner with one of these great restaurant deals:
London: champagne dinner for 2 at The Ritz, £125
Dine at one of the most famous hotels in the world. Travelzoo members save 25% on the usual price of a 3-course meal for two with champagne at The Ritz's Michelin-starred dining room.
London: 3 courses & cocktail at Michelin-starred Galvin at Windows, £29
Enjoy three courses and a cocktail while taking in spectacular views of London at Galvin at Windows — a Michelin-starred restaurant the 28th floor of the London Hilton on Park Lane.
Cardiff: 5-course tasting-menu meal for 2, £59
Sample contemporary cooking in a listed Victorian Gothic building, with this 5-course tasting menu meal for two at Cardiff's 2-AA-Rosette Park House Restaurant.
Penarth, South Glamorgan: Michelin-starred dinner for 2, £95
Restaurant James Sommerin on the Penarth seafront has been awarded a Michelin star and four AA Rosettes.
Nationwide: gin afternoon tea for 2 at 73 venues
For less than £10 per head, you can indulge in an afternoon tea with a French twist, accompanied by a refreshing G&T. Valid at Café Rouge restaurants across the country.
Birmingham: 3-course celeb-chef meal for 2, £39
A 3-course meal for two at Purnell's Bistro & Ginger's Bar, owned by Michelin-starred chef Glynn Purnell, is £39, saving nearly 50% on usual prices. Please click here to book.
Manchester: afternoon tea for 2 with cocktails & city views, £42
Cloud 23 offers knockout views of Manchester, and is a perfect spot to treat a loved one to afternoon tea with cocktails. Save 44% on the regular price with Travelzoo's offer. Please click here to book.
North Yorkshire: tasting menu for 2 at 3-AA-Rosette Horto, £79
Rudding Park Hotel has been awarded Visit England Hotel of the Year. A tasting-menu dinner at its highly decorated restaurant, Horto, is now £79. Please click here to book.
Spa and well-being
Pamper your loved one with one of these relaxing spa experiences:
London: authentic Turkish hammam experience, £40
Reinvigorate with an essential Turkish hammam treatment, including a full-body massage, at Crystal Palace Spa in Marylebone. You'll save over £90 on the regular price. Please click here to book.
Devon: spa day for 2 at luxurious Bovey Castle, £79
Perfect for couples, the luxury spa at Bovey Castle provides a sanctuary where you can relax and treat yourself with spa treatments and lunch, while saving over 50% on the normal price.
Nationwide: spa day with 2 ESPA treatments, from £37
Visit one of 16 QHotels properties nationwide to enjoy a spa day, complete with two mini treatments and full use of the facilities. Save over 50% via Travelzoo.
North Yorkshire: luxury spa day with prosecco, £49
Verbena Spa at the Feversham Arms Hotel gets a 5-bubble rating from The Good Spa Guide. Save up to 44% on a pamper day including a treatment and prosecco. Please click here to book.
North Wales: coastal spa day, £55
You can get a high-end spa day with treatments, bubbly and lunch for £55 at The Quay Hotel & Spa, which has a "stunning" (The AA) setting on Deganwy Quay, near Conwy.
Cardiff: spa day with treatments & lunch, £69
A spa treat at city centre Laguna Health & Spa at Park Plaza Cardiff includes 80 minutes of treatment time and lunch for only £69.
For food and drink lovers
Budding chefs and beer lovers will enjoy these hands-on gifts:
Nationwide: Thai cookery classes, £29-£34
Learn how to cook classic Thai dishes at Chaopraya and Thaikhun restaurants in 12 locations. The experience includes an apron and goody bag to take home. Please click here to book.
Nationwide: Brewdog beer school experience for 2, £25
A tutored tasting with nibbles for the beer connoisseur in your life. Choose from 17 locations across the country.
For gin lovers
Britain's love affair with gin shows no signs of slowing down. These gifts are ideal for those whose favourite tipple is served with tonic, ice and a slice:
Flavourly craft gin hamper, £18.99
Treat a gin lover to this craft gin hamper from Flavourly, with three 200ml bottles of gin, mixers and a snack. Cheers!
I Love Gin gift subscription or gin box, from £7
Ensure a steady supply of gin for your friend or family member, and help them to discover new favourites, with an I Love Gin box or gift subscription. Please click here to book.
For travel lovers
Inspire friends or family members who are always on, or planning, a trip, with these travel-themed gift ideas:
Create your own photobook, from £8
Collect your treasured holiday memories in a professional-looking photobook with this deal from Unibind.
For more deals, visit travelzoo.com/uk to become a member.
Step Into Simple™ with Synch Bands, stretchy, colorful laces, no more tying!
FACEBOOK | TWITTER | INSTAGRAM | PINTEREST | YOUTUBE | VIMEO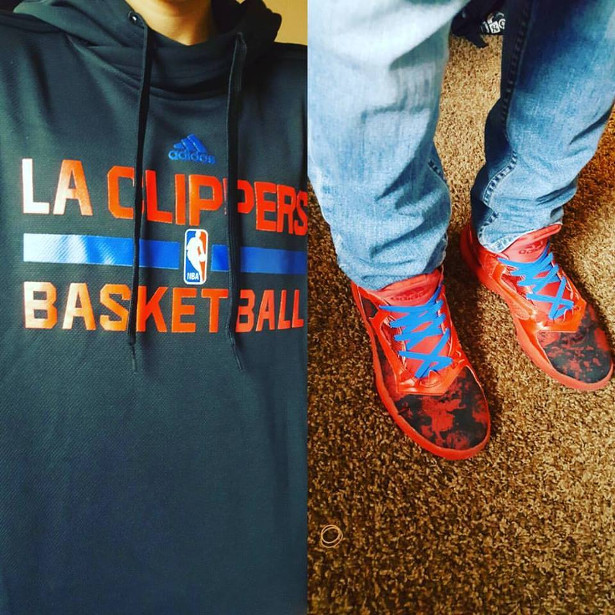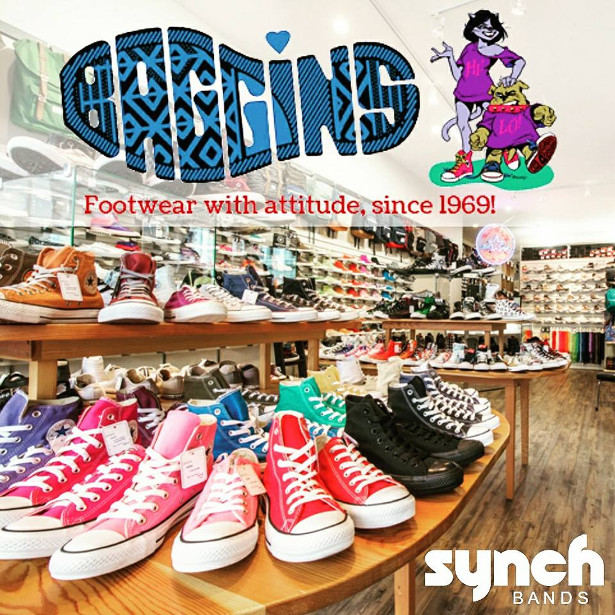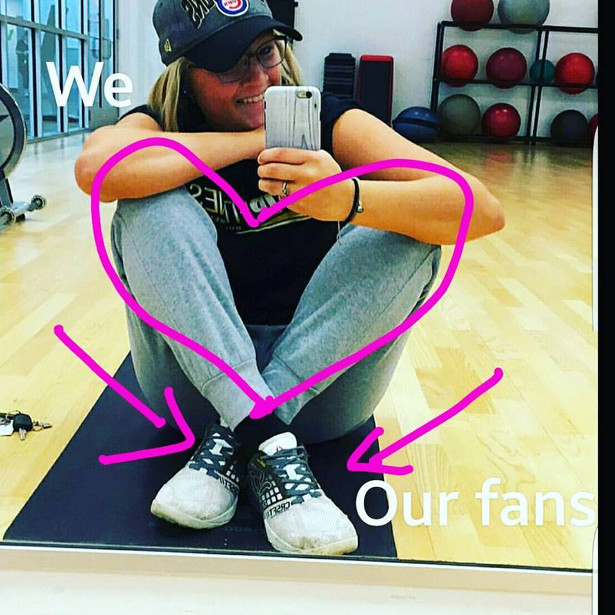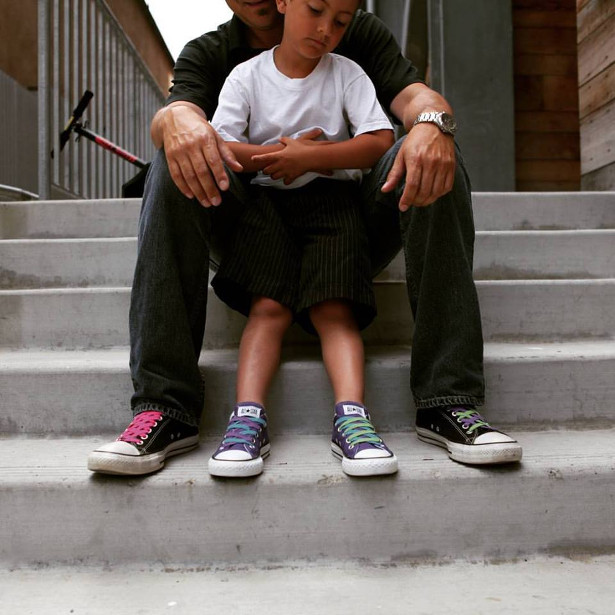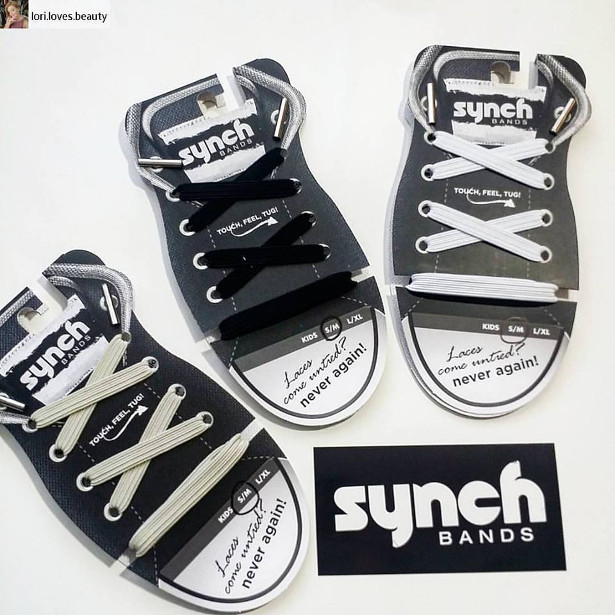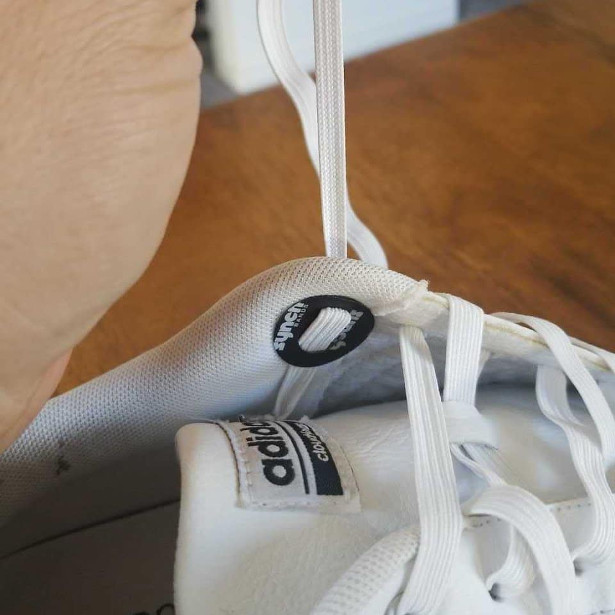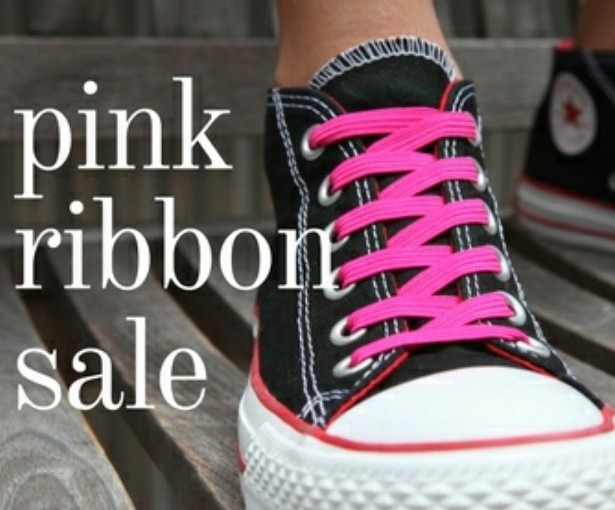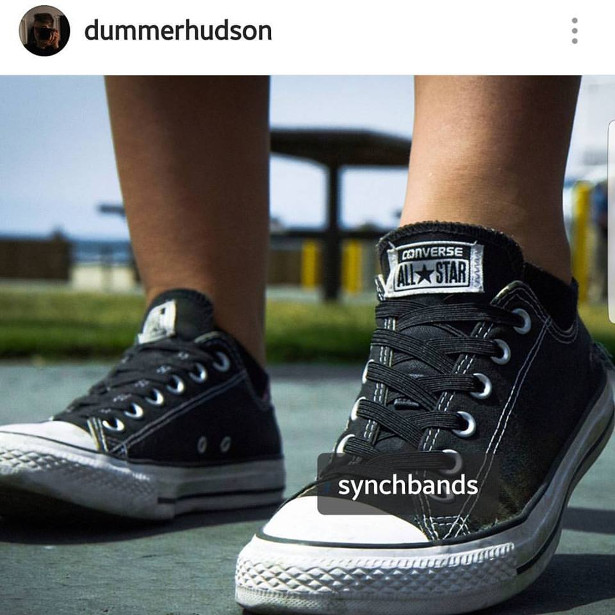 INSTAGRAM | FACEBOOK | TWITTER | PINTEREST | YOUTUBE | BLOG
RESIDENCE
Get scented. Ted has united sartorial style with his appreciation for sophisticated scents to create the indulgent new Residence home fragrance collection.
Blending impeccable style and unique fragrances, Ted Baker Residence is inspired by an on-trend palette of handpicked homewares in hues of indulgent burgundy, pretty pink and elegant grey, designed to fit perfectly into any residence. Inspired by exotic fragrances from Ted's travels around the globe, each carefully crafted scent is housed in a luxurious, weighted glass vessel in three contemporary colours and fragrances.
BERGAMOT & CASSIS Perfectly at home in the living room. Fruity and playful, in a stunning nude pink shade, this fruity floral scent fuses notes of sparkling bergamot and cassis, with delicate rose and opulent vanilla.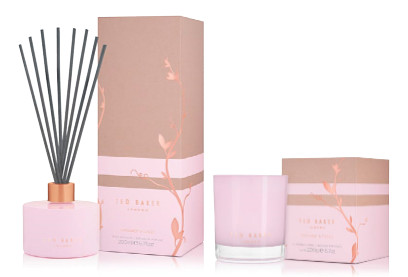 PINK PEPPER & CEDARWOOD Perfectly at home in the bedroom. Sophisticated and bold in a rich burgundy hue, this warm spicy scent seductively combines warm fruit notes of plum and pomegranate, with spices and woody undertones.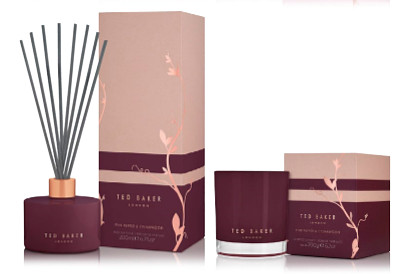 FIG & OLIVE BLOSSOM Perfectly at home in the kitchen. Warm and fresh in an elegant deep grey tone, this green floral scent blends notes of luxurious fig and soft olive blossom, with fragrant geranium and rich amber.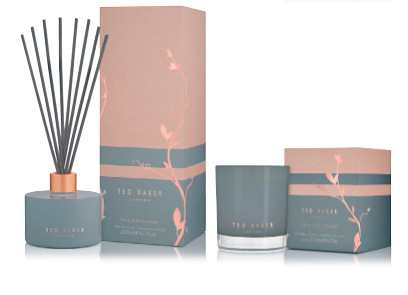 The Ted Baker Residence Candles (£28) and Reed Diffusers (£34) are in John Lewis and Ted Baker stores.
Introducing. Ted's Sweet Treats! TED BAKER. LONDON.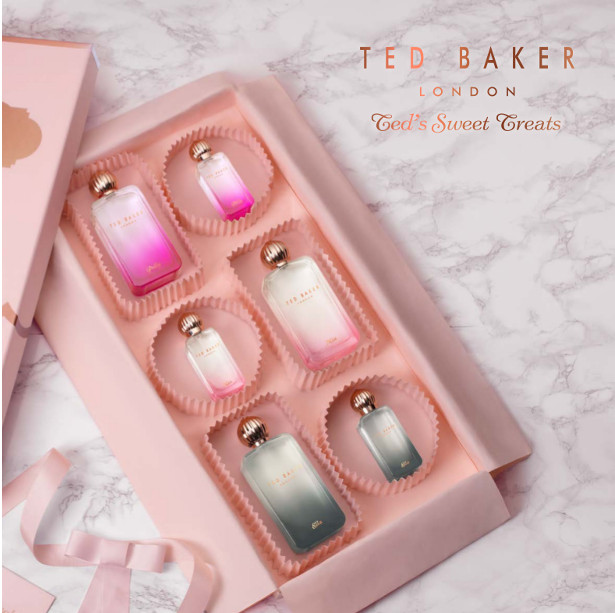 INSTAGRAM | FACEBOOK | TWITTER | PINTEREST | YOUTUBE | BLOG
A uniquely delicious collection of fragrances, Ted's Sweet Treats blend a classic, soft femininity with a modern sense of purpose. Designed for girls that like their scents with plenty of personality, these indulgences create an aura of glamour and sophistication.
Polly Mixtures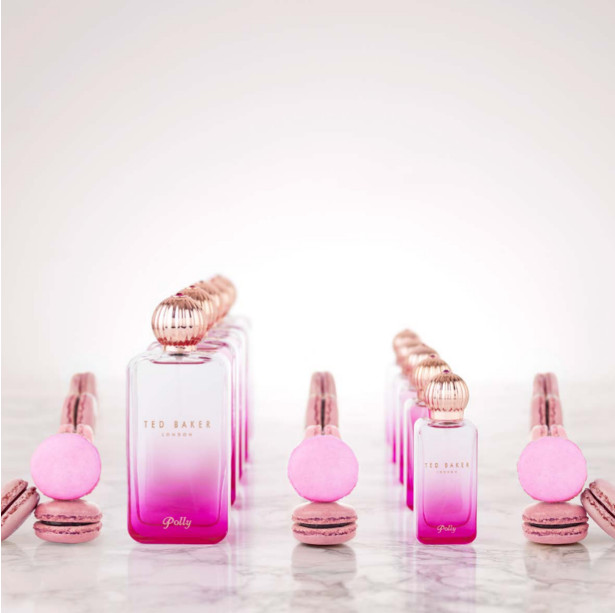 Meet Polly: a grown-up yet girly addition to any night out. Often late but worth the wait, Polly always makes an entrance, trailing girlish charm and broken hearts in her wake. Fabulously fruity with top notes of mandarin, red berries and peach, her heart belongs to white jasmine, honeysuckle and peony. With a dreamy twist of amber and vanilla topped off with white musk, Polly's the quintessential girl-next-door and a hopeless romantic.
Goodness gracious Mia
Sassy, stylish and sophisticated, Mia lights up the room effortlessly wherever she goes. Mia simply oozes ladylike glamour with her soft floral fragrance of rose blooms and freesias teamed with an irresistible blend of warmth, charm and allure. Top notes of lemon, raspberry and blackcurrant with a seductive base of patchouli and golden amber ensure Mia is not a scent you will easily forget.
You had me at Ella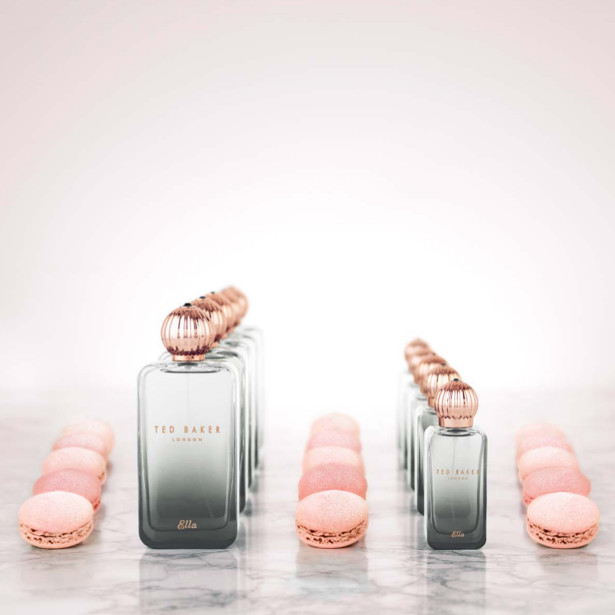 Strikingly confident and delightfully witty, Ella leaves a trail of sparkle wherever she goes. With just one spritz, you'll be hooked on Ella's intoxicating cocktail of bergamot and cassis combined with a heady heart of orange blossom, jasmine and rose. Her enticing blend is completed with rich notes of amber, patchouli, sandalwood and vanilla to leave a beautifully warm feminine scent.
Ted's Sweet Secrets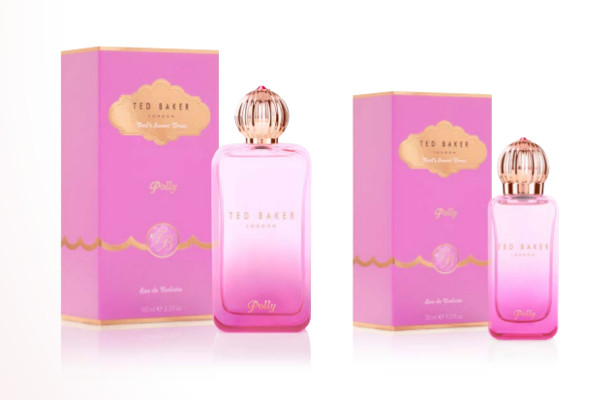 The new Ted Baker Sweet Treats fragrances, 100ml, £30; 30ml, £18, are available from Ted Baker and Boots stores and online at tedbaker.com and Boots.com
TED BAKER LONDON. SPARK A POSITIVE REACTION.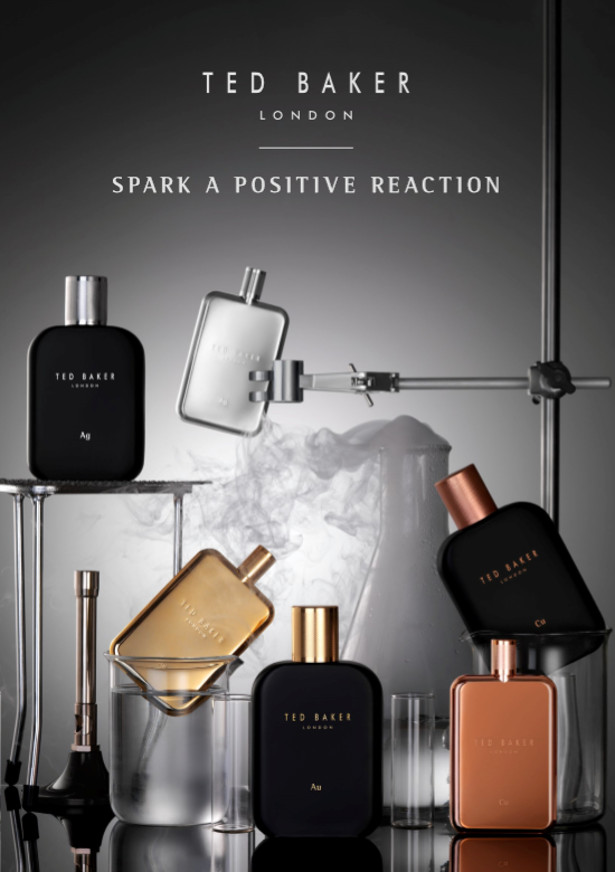 INSTAGRAM | FACEBOOK | TWITTER | PINTEREST | YOUTUBE | BLOG
SPARK A POSITIVE REACTION
Combining a fascination for the alchemy of aroma with the world's most sought-after elements, Ted's Tonics collection of fine fragrances for men is available in Ag (Silver), Au (Gold) and Cu (Copper). Each distinguished Tonics fragrance is available in three unique editions: • 100ml bottle with a stylish matte black finish and metallic detailing • 25ml Travel Tonic in a slimline portable flask • 50ml refill bottle designed to top up the 25ml Travel Tonics
Ag
A signature scent for the man who knows how to make an entrance, Ag (Silver) ensures a lasting impression. Melting from notes of bergamot and violet leaf to an earthy heart of leather and warm cedarwood, this dramatic and distinctive scent captures the essence of refinement.
Au
The last word in masculinity, Au (Gold) is for the immaculate modern-day man who believes the devil is in the detail. Notes of bergamot and clove deepen to a dazzling heart of jasmine and a base of musk and vanilla. Supremely invigorating, this scent is a mark of distinction for any collection.
Cu
This dynamic and striking Cu (Copper) scent suits the discerning gent with an eye for style and a taste for sophistication. A unique fragrance that is smooth and spicy, it captures the attention with a rich blend of zingy grapefruit and smoky pepper, contrasted with base notes of patchouli.
Ted's Tonics collection is available from selected Ted Baker stores and online at tedbaker.com, priced £40 each (100ml), £28 (25ml) and £30 for the 50ml refill bottle.

REVIEW! Coffee… and when its really good! THE ROAST CLUB… want superb coffee? check them out! >> www.theroastclub.co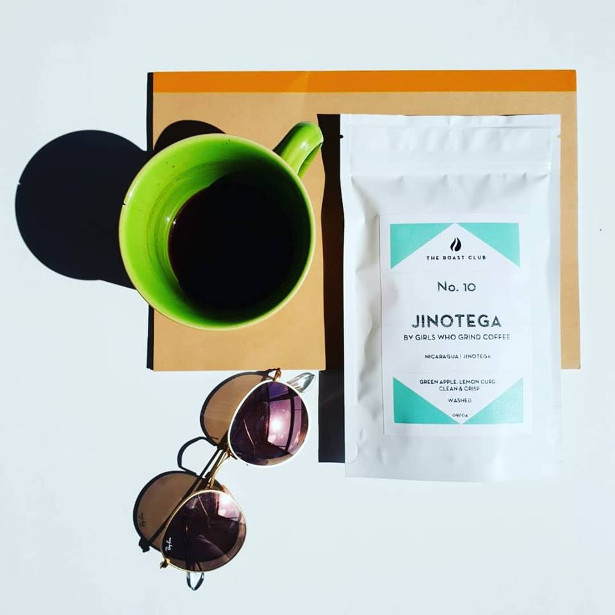 FACEBOOK | INSTAGRAM | TWITTER
About 'The Roast Club'
The Roast Club is a premium coffee subscription service featuring epic coffees from 4 different speciality roasters from the UK and Europe each month.
Each monthly subscription contains 4 x 100g bags of coffee from different origins & regions with unique flavour profiles. Perfect for sampling and discovering incredible coffees.
The Roast Club was founded by Stu and Eloise, a pair of committed coffee gulpers who simply want to enjoy lots of different coffees from a lot of different speciality roasters.
The Roast Club is a premium coffee subscription service featuring epic coffees from 4 different speciality roasters each month.
Each monthly subscription contains coffee from different origins & regions with unique flavour profiles.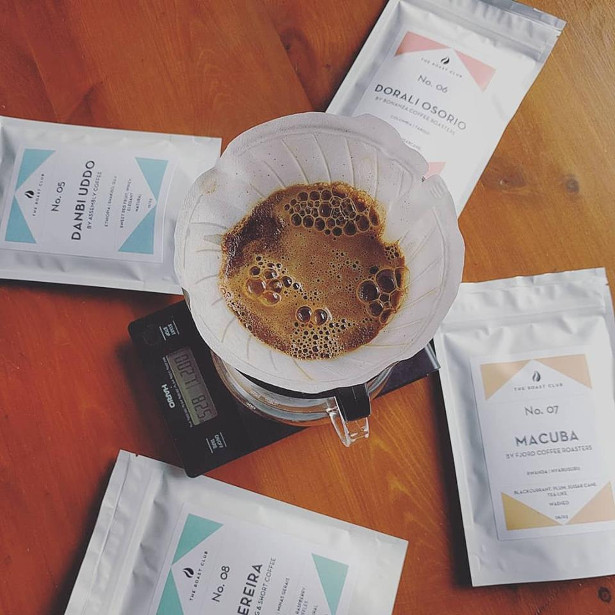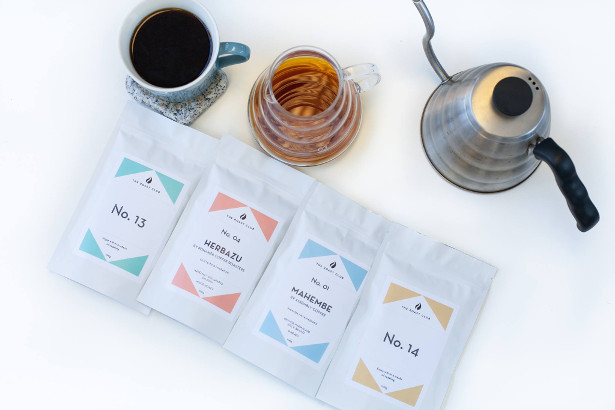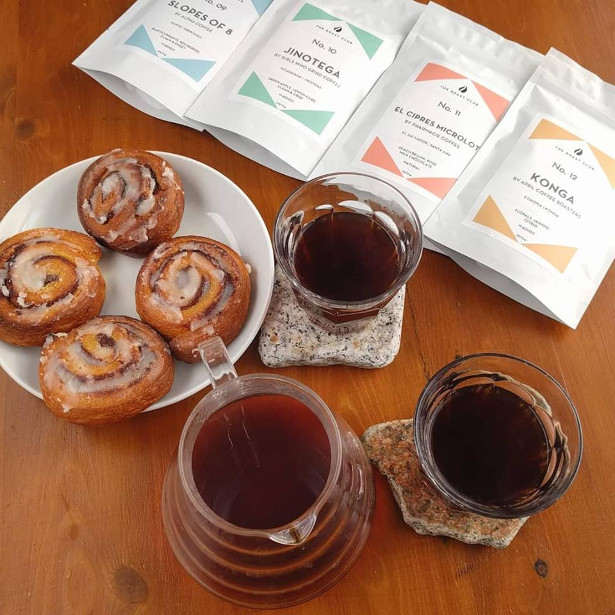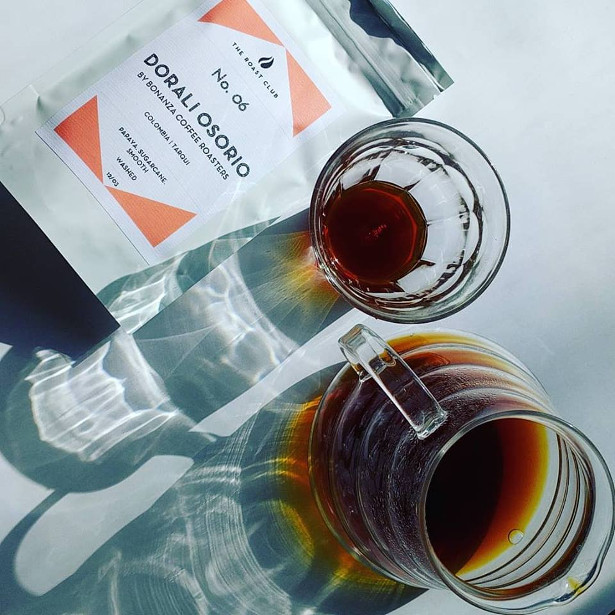 THE SNOW QUEEN COMES TO GLOUCESTER BLACKFRIARS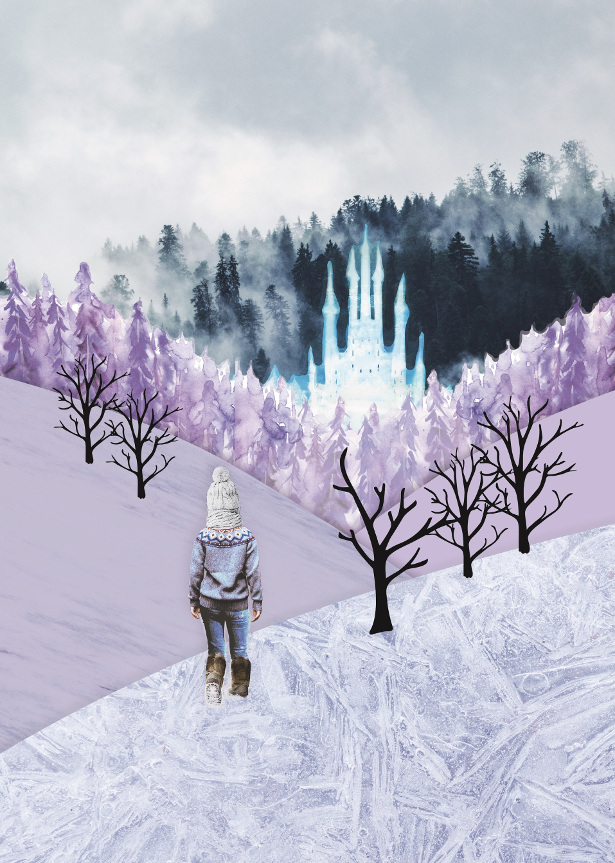 Intrepid explorers needed to join a magical quest…
Gloucester's Blackfriars Priory will be transformed into a magical winter wonderland this Christmas, with an immersive theatre show for all the family.
Join brave Gerda on a daring mission to rescue her dearest friend Kay who has been stolen by the Snow Queen. Families will cross frozen lands meeting reindeer, princesses and princes, magical creatures, robbers and thieves, on their way to the Snow Queen's icy kingdom.
Produced by Strike a Light and presented by Gloucester Guildhall, the spectacular show and walkabout adventure takes place as a promenade theatre piece, physically taking its audience on an adventure around the historic Blackfriars site to help Gerda find Kay.
The Snow Queen is suitable for all the family with story-telling, puppetry, live music and plenty of live action to keep you warm with festive cheer.
Holly Gooch, Events & Marketing Officer at Gloucester Guildhall, said: "This is an interactive theatre experience unlike any that Gloucester has seen before.
"Visitors both young and old will quickly lose themselves in this fantastical world; a spectacular festive treat for all the family."
Gloucester Blackfriars is a fantastic example of a 13th century Dominican Priory, nestled in the heart of Gloucester City Centre.
With a fully enclosed cloister garden, original scissor braced beams and fascinating architecture, the venue is sure to immerse you with the magical feeling of Christmas.
The adventure begins on Thursday, December 6 and runs until Saturday, December 22 with shows throughout the day. Tickets £12 (£8 concessions).
To book, visit gloucesterguildhall.co.uk or call 01452 503050.
SEE LITTLE ONES LIGHT UP THIS CHRISTMAS WITH A FIRST WONDER BOX SUBSCRIPTION GIFT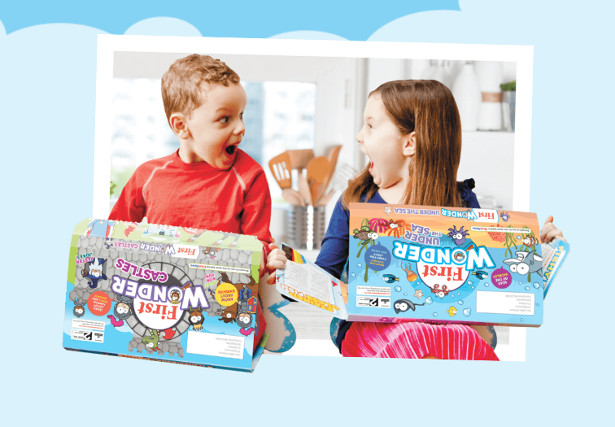 TWITTER | INSTAGRAM | FACEBOOK
This Christmas surprise the little ones in your life with a First Wonder Box subscription from the team behind award-winning children's newspaper, First News. The perfect mix of learning and fun, First Wonder Boxes are a great way to introduce 4-8 year old children to the world around them. Packed with exciting activities on a different theme every fortnight and delivered directly to the child– they can go on an adventure without leaving home. In each box, you'll find a packed 20-page activity book with word searches, crazy facts, jokes, quizzes, drawing challenges, games and puzzles. Plus kids get all the materials they need for creative projects, a themed toy, collectable cards and stickers. And, as if that's not enough, the box itself transforms into a game or activity, too. Everything a young adventurer needs to become an expert in a new topic. First Wonder Boxes have been put together with the help of education experts to ensure that activities support Early Years and Key Stage 1 learning. Themes include Bugs, Under the Sea, Castles, Active Bodies, Dinosaurs, Solar Systems and much more. This Christmas, gift subscriptions are available for 4 boxes (for £24.99), 6 boxes (for £34.99) or 10 boxes (for £55.99) (1 box per fortnight). Orders placed before 19th December will receive a Christmas activity booklet & gift certificate to wrap up and put under the tree. For orders visit: www.firstwonderbox.co.uk/gift Launched this year, parents have been really positive about First Wonder Box and why their children love them: "How nice it is to receive these through the post! The boxes are jam-packed with fun facts and activities – great for our boys who are inquisitive about the world and great for us parents who sometimes find it difficult to tear them away from the TV and their games consoles! Each theme is well thought-out and the balance between learning and play is spot on. We plan to take these on holiday with us instead of magazines as there is so much more on offer. What a great idea these are!" Sarah Turner, aka Unmumsy Mum. (March 2018)
GET KIDS CURIOUS ABOUT THE WORLD THIS CHRISTMAS WITH A FIRST NEWS SUBSCRIPTION GIFT FOR 2019

TWITTER | YOUTUBE | FACEBOOK | INSTAGRAM
If you want to buy the children in your life something to spark their curiosity in the world, look no further than a subscription to children's newspaper First News. The UK's leading children's title*, First News is published weekly and has over two million young readers. It offers 28 pages of news, entertainment, science and sport – covering all major news stories in a way that is engaging and accessible to 7-14 year olds. This Christmas, First News is offering a number of gift subscription options, including a 10 week subscription to First News for just £10 with the chance to add exclusive First News Top Trumps for £4.99 as a gift for under the tree. Subscriptions can also be bought for either 3 months, 4 months, 6-months or one-year and delivery is free of charge. The First News subscription will start on 1st Jan 2019 with the first issue (#655) being delivered during the Christmas season on Friday 4th Jan 2019. Editor Nicky Cox says: "First News provides children with unbiased information about all UK and world news – along with lots of interesting articles about a whole range of subjects from science to music. "In a world of technology, receiving a newspaper through the mail each week is hugely exciting and provides a source of news that children can trust. A First News subscription is literally the present that keeps on giving, delivered to your door every Friday! "Purchasing First News Top Trumps alongside your subscription also provides children with something special to unwrap on Christmas Day."
For more information about the subscription offers available please visit: www.firstnews.co.uk/christmas or call 0330 333 0186
Can you handle this Jelly, its so… well jiggly, its so much fun, and this jelly is really healthy… it's Naturelly! www.naturelly.co.uk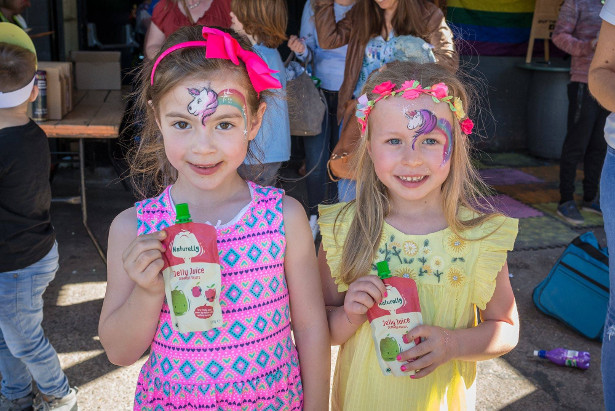 FACEBOOK | TWITTER | YOUTUBE | INSTAGRAM
Naturelly sweet by nature with nothing naughty added. Low in Calories and Rich in Vitamin C. Winner of Loved by Children Awards 2017 and Loved by Parent Awards 2016.
You're ready for this jelly!
Only 5% of naturally occurring fruit sugar (no added sugar or sweeteners)
Only 20 kcal per 120g pot
No added sugar or sweeteners
Made from Organic Fruit Juice
Vegetarian and Vegan approved
No artificial, colours, flavours or preservatives either.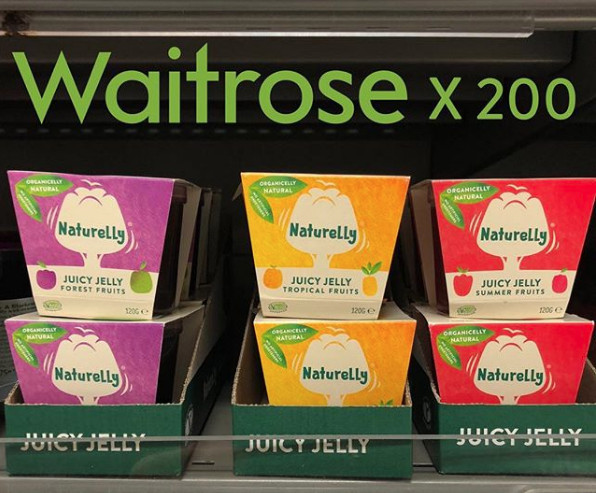 About the Team
Hi, we're Dean and Joanne, the husband and wife team of Naturelly and along with Liam (Dean's brother) and our daughters, we are the Naturelly Family.
Here you can find out all about why we do what we do, what makes us bounce out of bed in the morning and what inspires us to make our fun and healthy, Naturelly – a tasty and healthy snack for kids!
Our girls, just love to dance and play and climb and jump! What better way to encourage their playfulness than through the jiggly jelly fun of Naturelly Juicy Jelly a healthier alternative to sweets and chocolate for kids.
Use Promo Code: Nat20p for 20% off from naturelly.co.uk.
What inspired us to make this wonderful fun and fruity treat?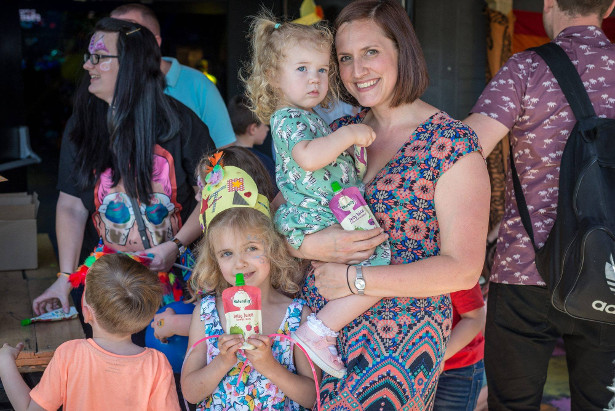 Trying to find healthy snacks was always challenging for us; especially when on days out or picking the girls up from school and nursery. Tears and tantrums would often follow. We needed an on the go refreshment that would fill them up just a little, until dinner time. So, we put all of our crazy brains together to find out the stuff our kids and their friends loved and this led us to the idea of creating Naturelly.
Jelly + Juice, simple! But, how could we make it healthy and not full of sugar?
Well, first of all we discovered this special gelatine free, wibbly jelly made from Lily Plants called Gellan Gum. This clever jelly helps fill little tummies up until meal time with it being a natural dietary fibre and by mixing it with fruit juice it helps stop those cravings for sugary snacks. We also made sure we didn't add any sugar OR sweeteners, OR artificial colours, OR artificial flavours OR artificial preservatives! Being parents ourselves, we only wanted natural ingredients for our little ones. Our juice comes straight from squeezed fruit making Naturelly sweet and healthy by nature with nothing naughty.
Plus, the good news is, it's only 36 kcal and 7g (which is 1.5 teaspoons) of naturally occurring fruit sugars per pouch. Also, as it's a jelly it means less mess in the back of the car on journeys home from school or dance class. Yay!
We really hope you and your little ones enjoy Naturelly as much we all do
(It's okay for Mums and Dad to like them too you know!)
Love
Dean, Joanne and Liam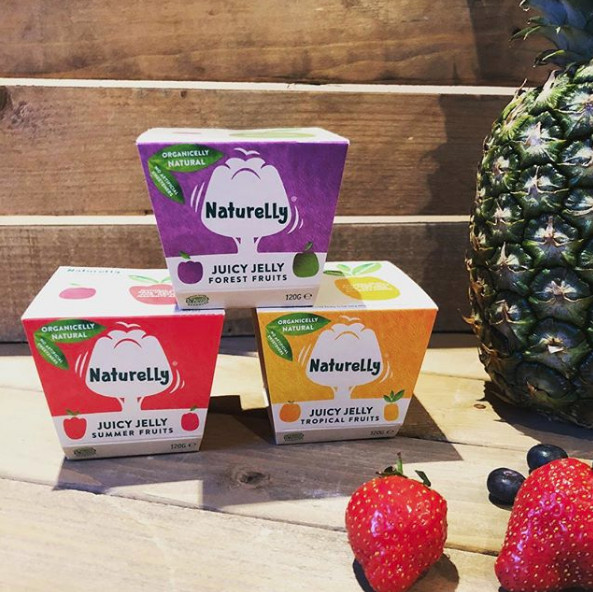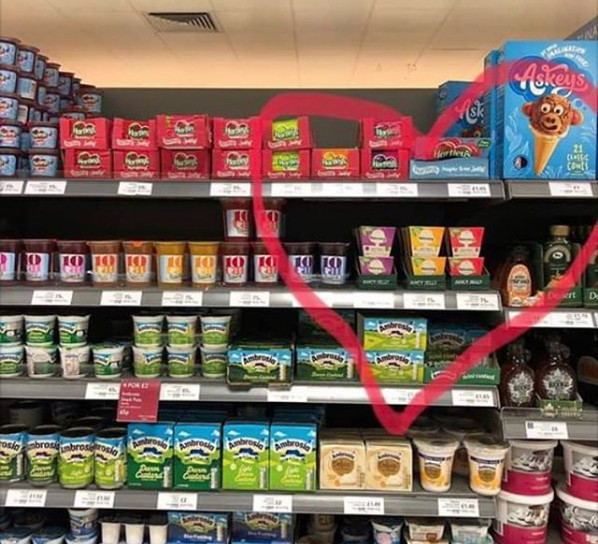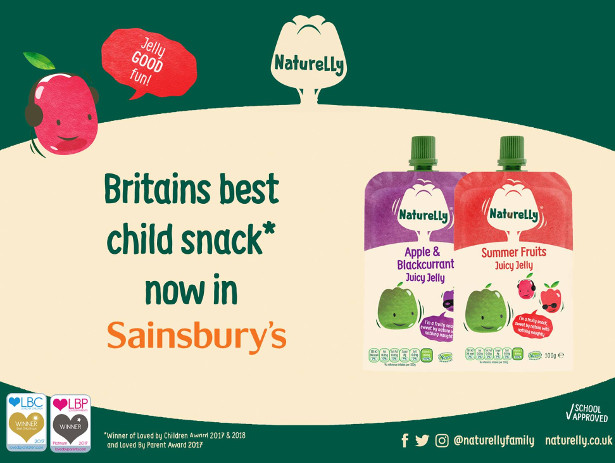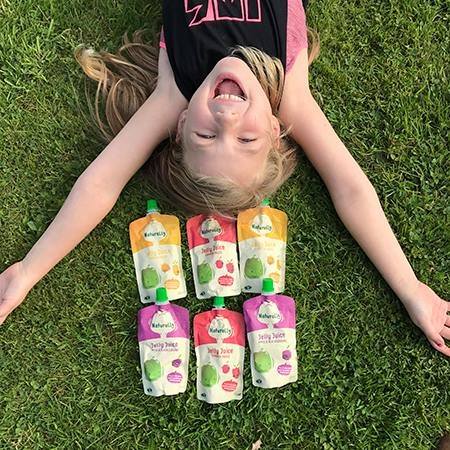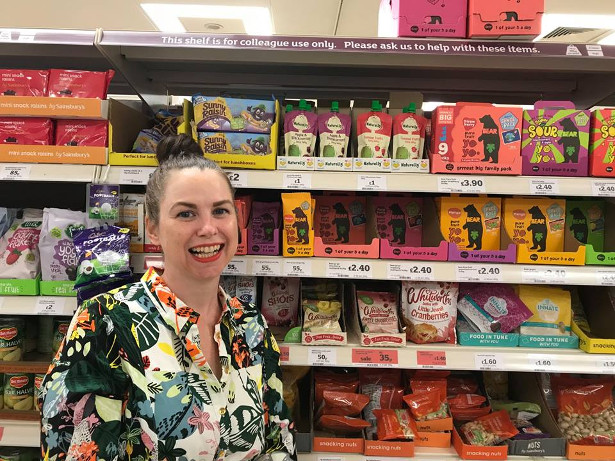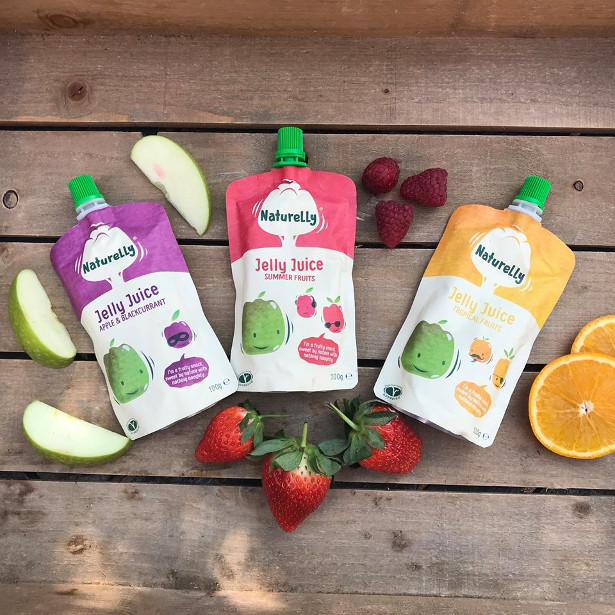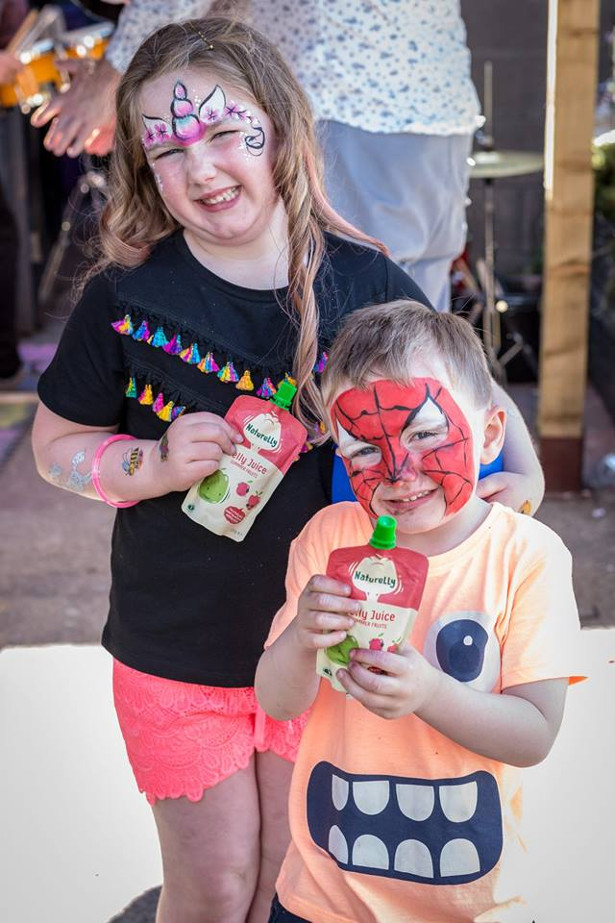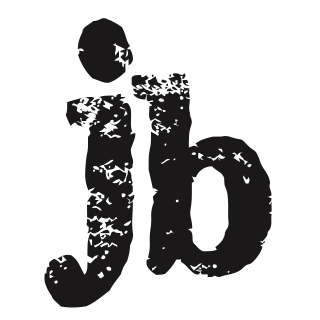 Jewellery never looses its value >> www.jewellerybox.co.uk So so Beautiful… so Prestigious!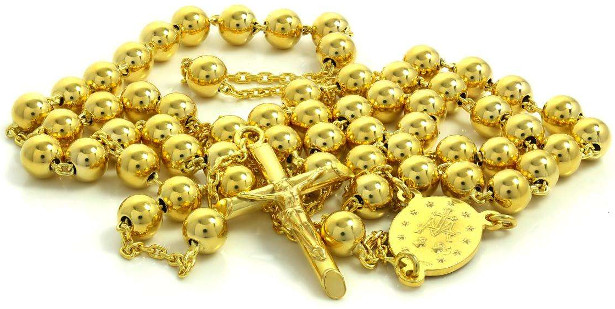 FACEBOOK | TWITTER | PINTEREST | INSTAGRAM
9ct gold heavy rosary bead necklace
£1009
SKU: JB-THR-128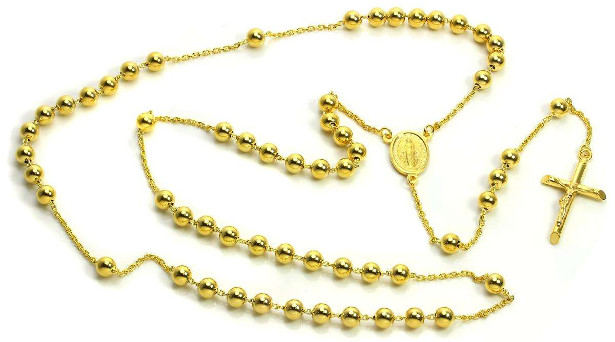 keep track of your component prayers with this stunning 9ct yellow gold heavy rosary bead necklace. the catholic faith rosary bead ritual will help to keep your mind focused on jesus christ and his mother as you pray and meditate. weighing 22.5 grams, these beads come with a full uk hallmark and feature a miraculous mary medal and crucifix. this necklace is 24 inches long.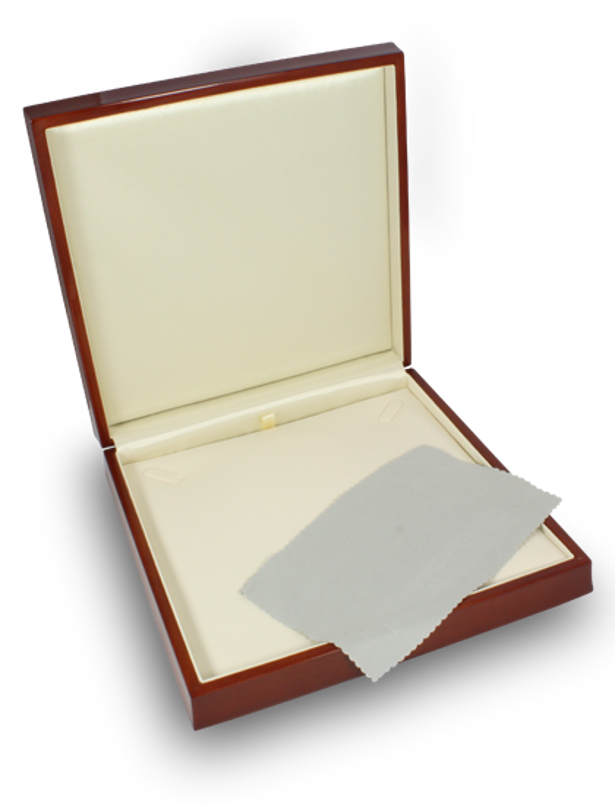 9ct gold st christopher pendant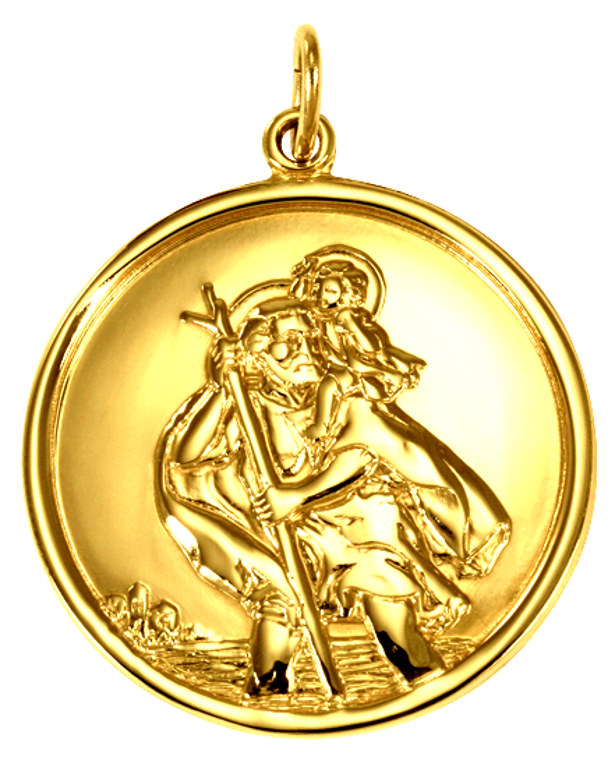 £595
SKU: JB-Y03P-ALS-NL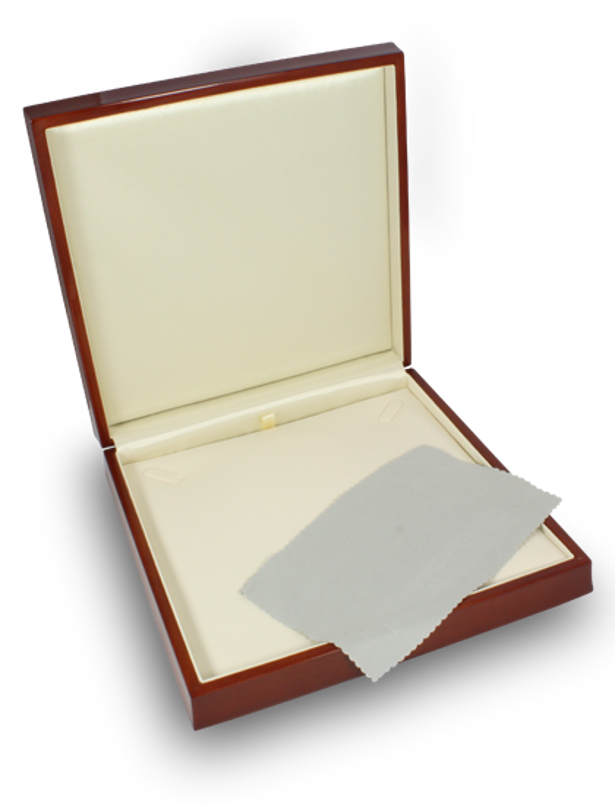 9ct mixed gold triple band russian wedding bangle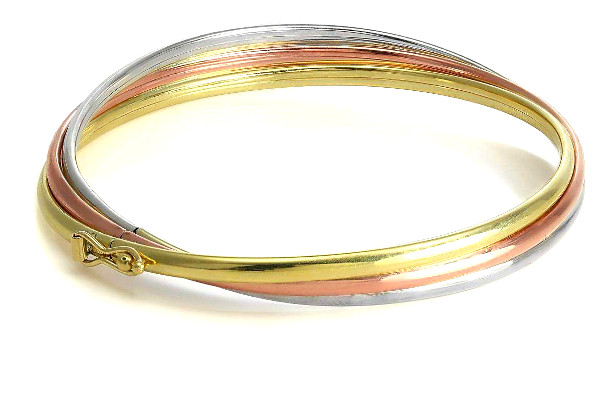 £432
SKU: HJ-085
we've found the perfect wedding bracelet for you – our 9ct mixed gold triple band russian wedding bangle. made from 9ct yellow, white and rose gold, this bangle is the perfect finishing touch to your wedding dress. it comes with a full uk hallmark for your assurance and weighs 8.7 grams. symbolising three wedding vows – love, honour and protect – what jewellery could be better for the best day of your life?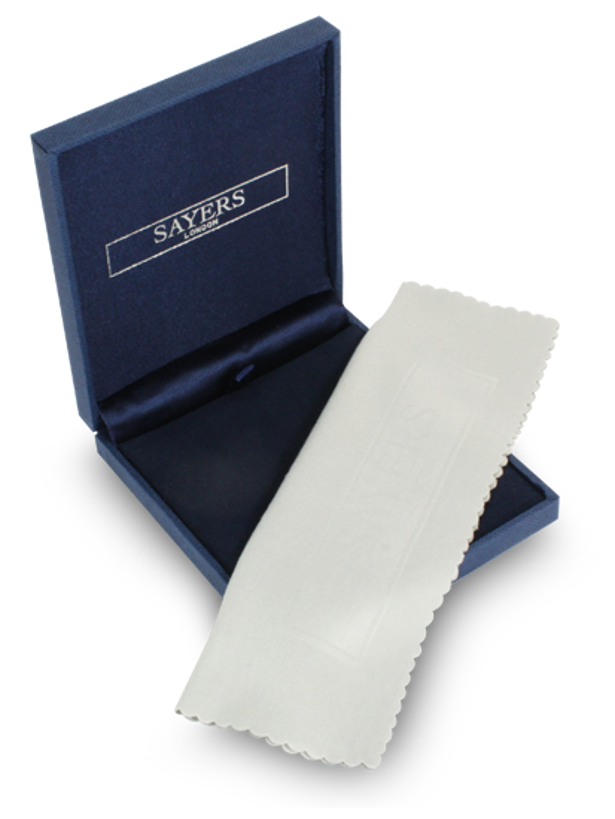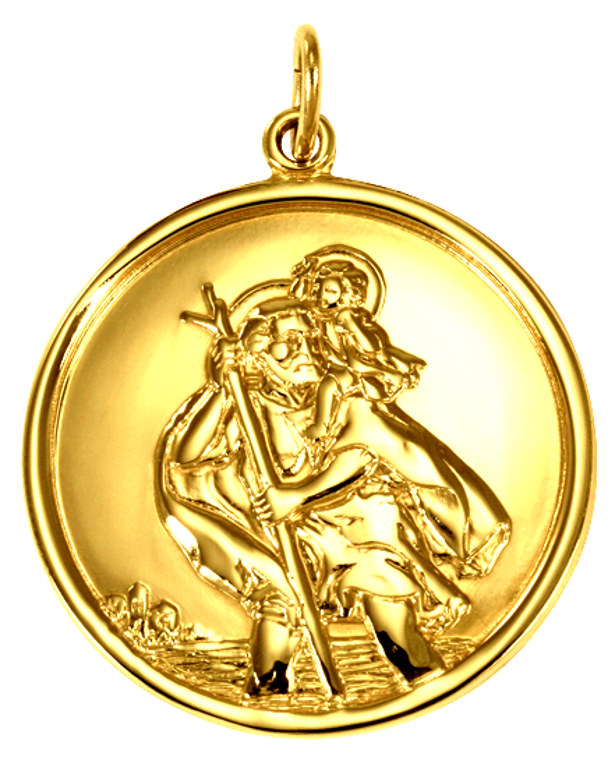 Stocking-filler socks that save endangered species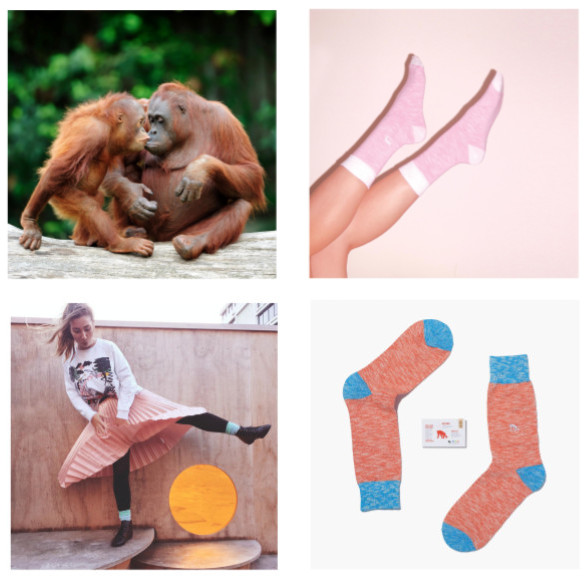 Imagine if your Christmas gifts could save a critically endangered species? Critically Endangered Socks has launched a five-­‐piece sock collectionso you can do just that. Retailing at £12 per pair and available in two sizes, (UK  4–7/8-­‐13) the mind-­‐blowingly soft and luxurious socks are made  from a blend of sustainably sourced, Oeko-­‐Tex certified bamboo and cotton. Each pair is named after and draws inspiration from one of five critically endangered animals, with 20% of sales going towards a different hand-­‐picked animal charity, making receiving socks for Christmas at last far more interesting. In the first year, the London-­‐based startup has already notably protected 20,000 square metres of rainforest habitat in Borneo, home to  the critically endangered Borneo Orangutan, of which there are only 40,000 left. The orangutan pair is orange in a nod to the orangutan's auburn fur.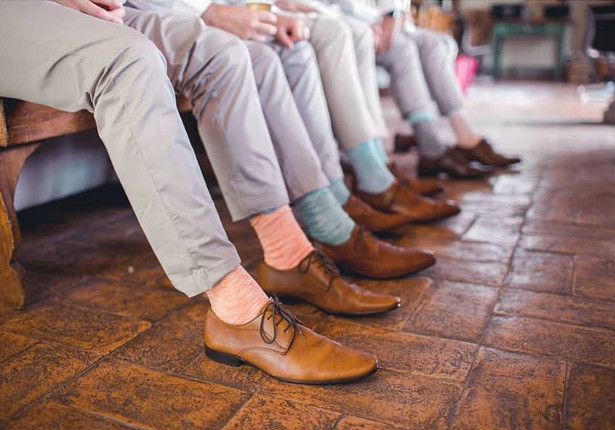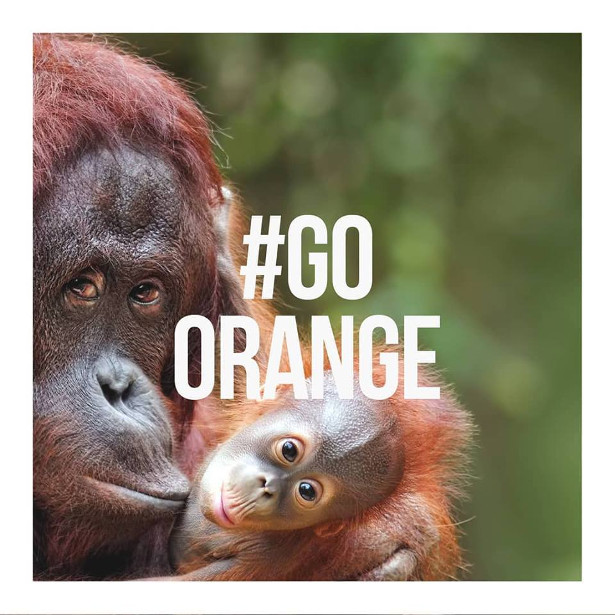 The company also supports the Maui Dolphin (63 left in the wild) with a deep blue pair to match the sea amongst which the animal spends  its  days,  the Amur Leopard (100 left in the wild) with a grey and white pair, influenced by the leopards light winter coat, the Sumatran Elephant  (2,000 left  in the wild) with a pink pair to match the animals pinkish grey colouring and the Hawksbill Turtle (23,000 nesting females left in the wild) with a green pair to match the luscious algae which the animal dines on day and night. The socks are packaged in a recycled cardboard box which includes a simple fact sheet informing customers about the critically endangered animal charity they are supporting with each purchase. Every sock also  features an embroidered icon of the animal they protect, serving as a true badge of honor for the wearer. The socks, which are only available online, offer effortless, timeless style which can be worn with pride again and again. For more, visit criticallyendangeredsocks.com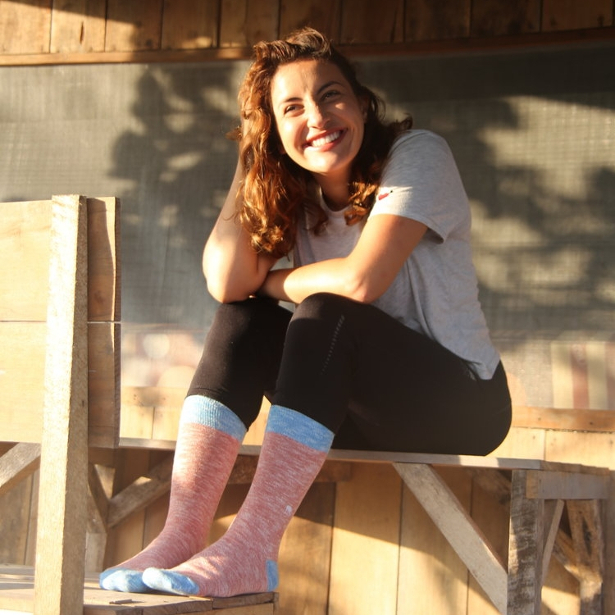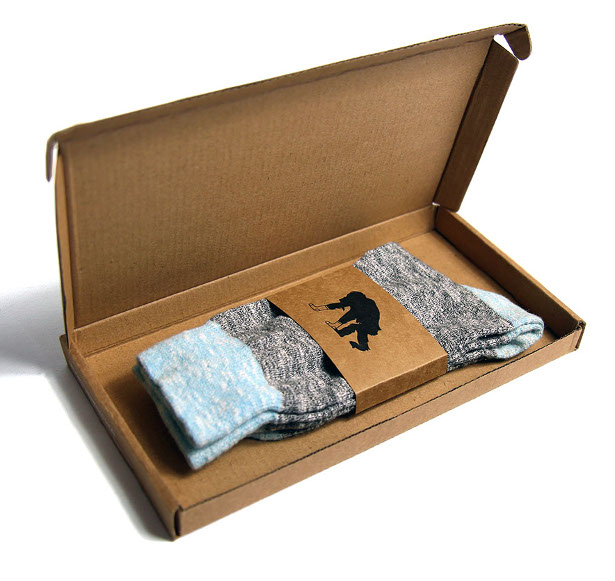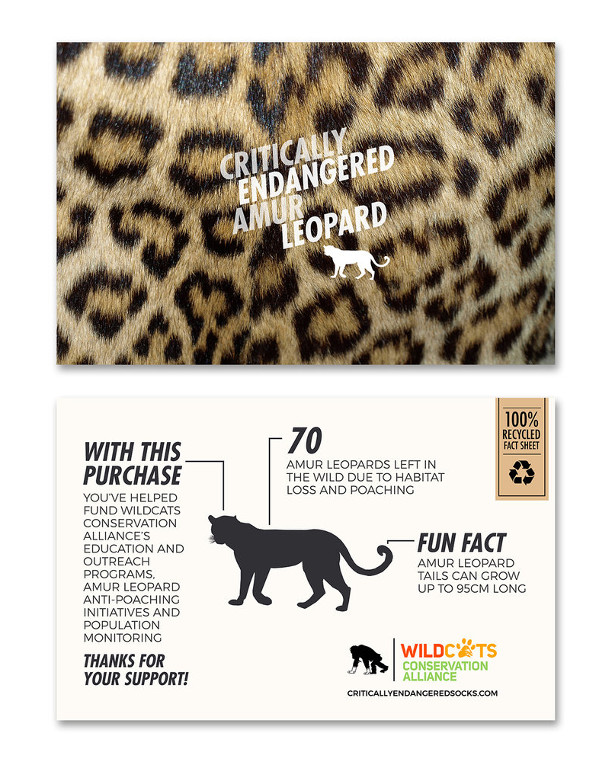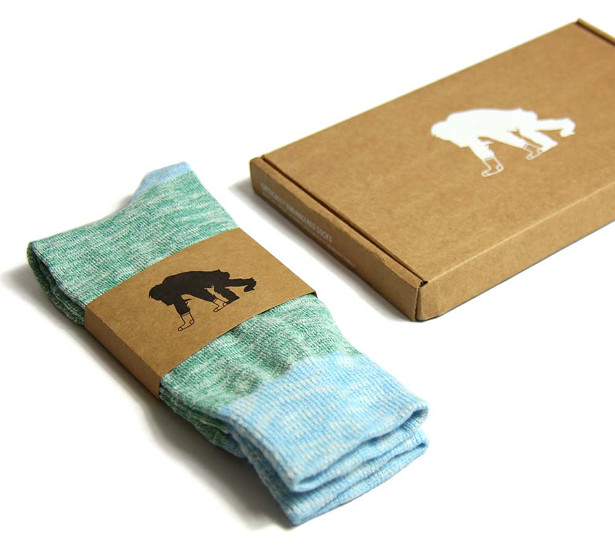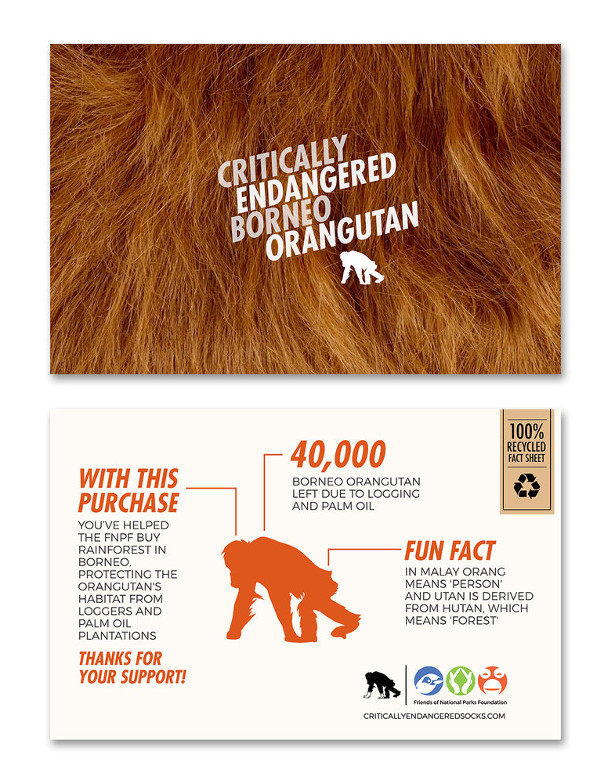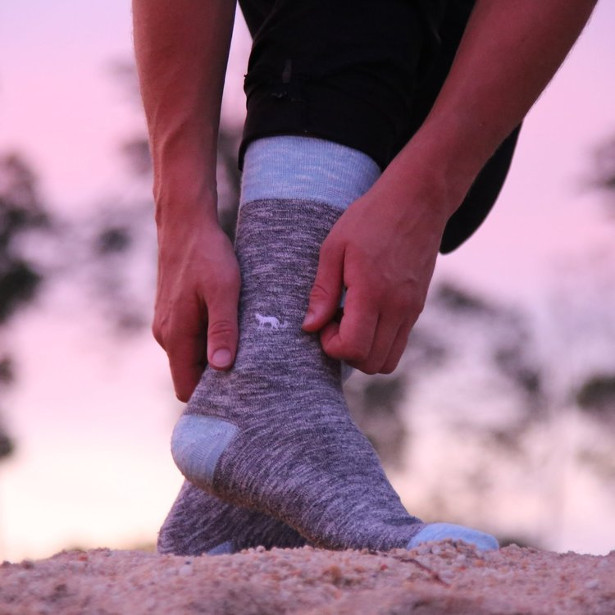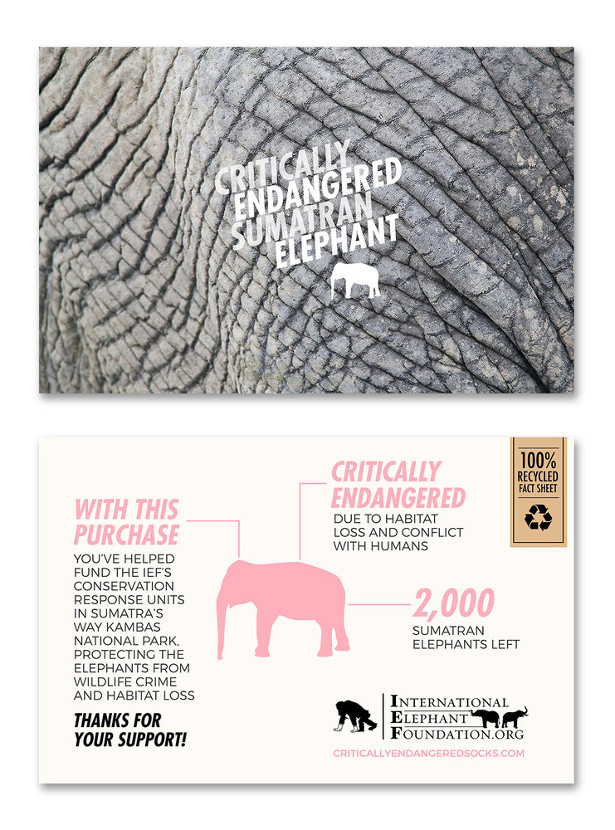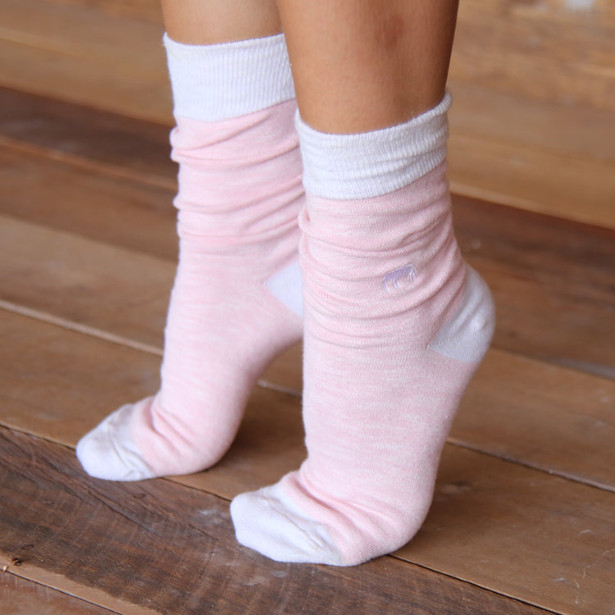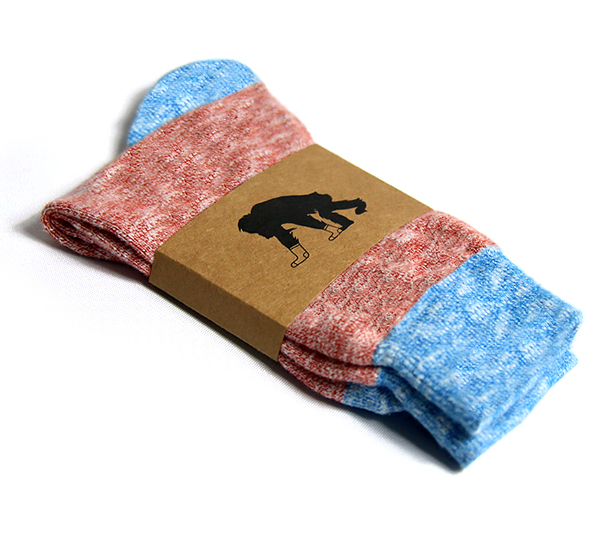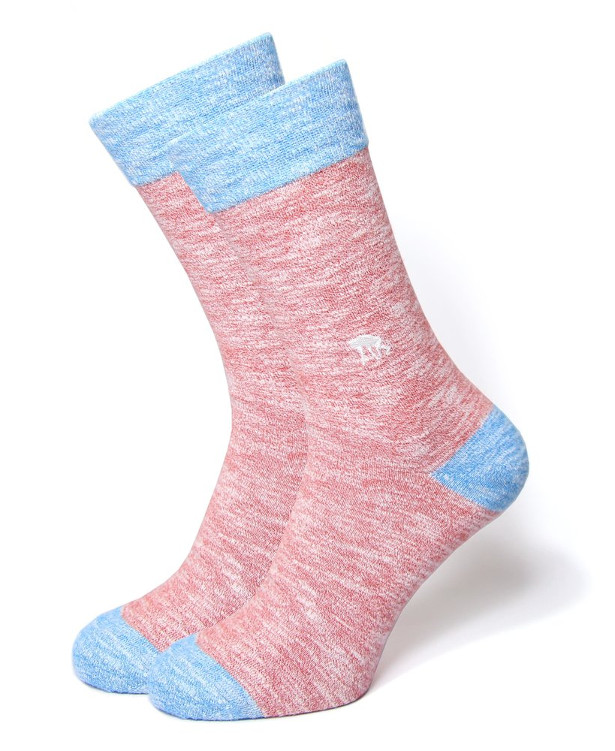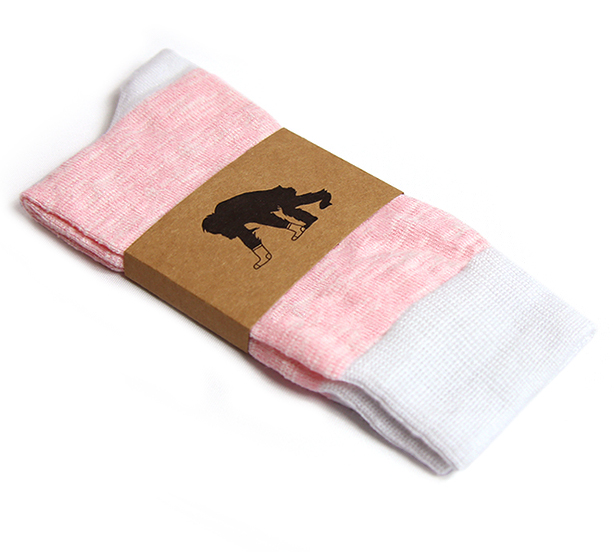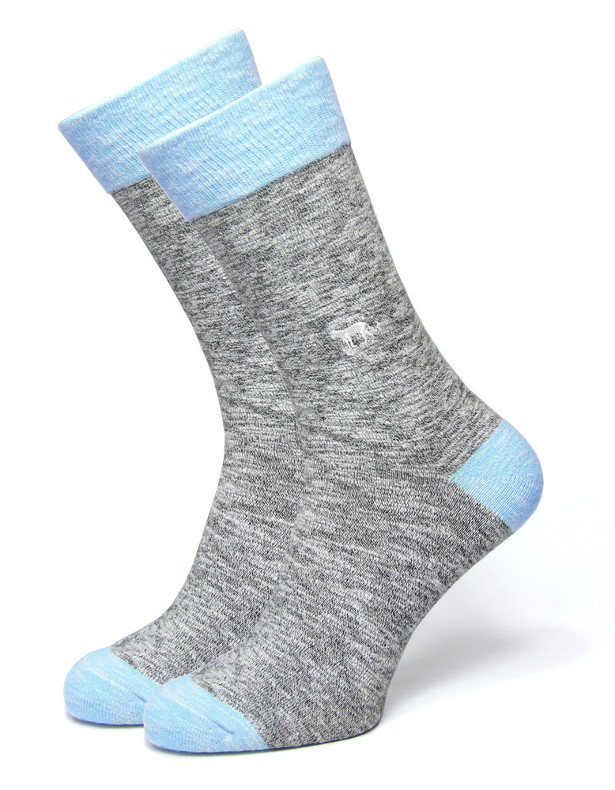 The Draughtsman Damsel Kindle Edition by Emily Klein (Author) "Such a traditional and wholesome novel full of olde world loveliness and completely accessible with many themes that are just as relevant today, I would thoroughly recommend this novel!" InTouch Rugby Literature Editor! Historical romance, set in medieval England!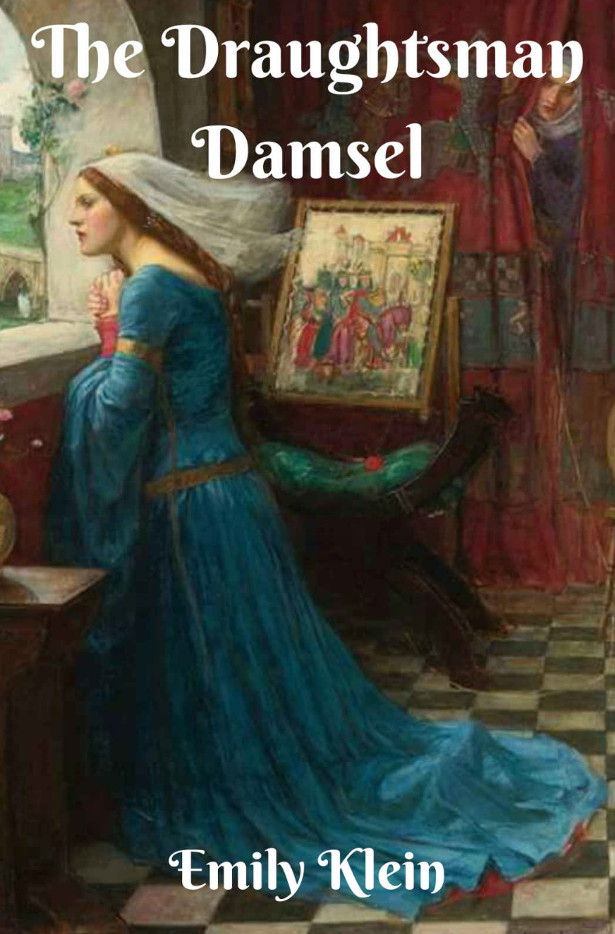 "No, we may not, my lord, for your falseness deters me from it!"
"Alright," said the Earl, realising he had been bested by his ten-year-old daughter."
"Please do not revert to this harsh formality with me, my Lady Annabelle. I offered my friendship to you honestly and wholeheartedly."
"And I refused it. Now, if you will…"
When Annabelle's father, the closest counsellor and architect to the Duke at Calais, is called back to the English court, his ten-year-old daughter Annabelle is torn from her home and from her best friend, the Duke's youngest son, Thomas, whom she swears she will one day wed.
Though forlorn and homesick, Annabelle grows up to be a sensitive, precocious damsel. She loves mathematics and drawing, but her aversion to the 'female arts' causes her to use her girlish trickery to avoid them. This risks her eligibility as a bride, and compromises others.
When her family's connection to the Duke diminishes, and the Duke's mental health falters, her parents are at their wits end about procuring a love match for her. Especially as all their efforts amount to naught, because of Annabelle's anxiety.
They are then torn with conflicting loyalties between the king, and the desperate, mad duke who now calls them back. Perhaps here lies the solution for their wayward daughter?
Pride, politics, madness, and falling unwittingly and unwillingly in love complicate matters to the point of disaster.
The Draughtsman Damsel is a compelling story of long-lasting love and age-transcending friendship. It is well-seasoned with politics and science, castles and knights, maidens and romance, and is set in medieval England and France.
About the Author
Emily Klein is an author of historical romance novels set in medieval times. She is a staunch anglophile, with a keen interest in anything and everything British, and a fierce love for the English language and all its dialects. She also has an interest in history, including, but not limited, to medieval history. Emily also enjoys antiques and vintage clothing. In short, if it's part of history, Emily Klein will find it interesting. In her novels, Emily Klein strives to delve into her characters' thoughts, feelings, and true psychological motives, based on their personalities, pasts, and the societies in which they operate. Finding motives and helping people as they strive to solve their life issues is no strange matter to Emily, who is also a trained social worker. Emily Klein lives in Israel, with her husband, two young daughters, and her little dog named Tofu.
FORMATS: Paperback andeBook
AMAZON LINK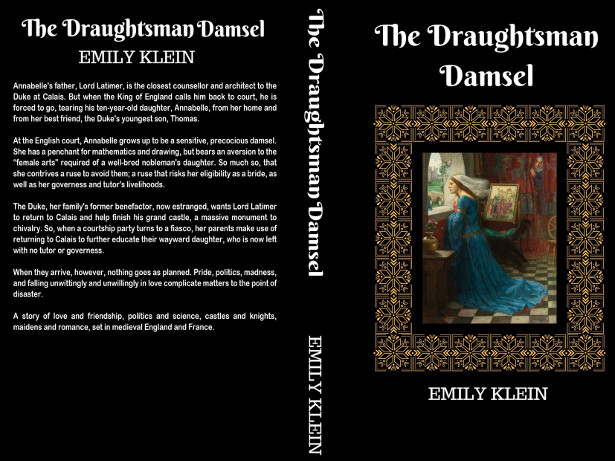 B&Q launches its Festive Fairy Doll for Shelter, set to raise more than £25,000 for homeless families this Christmas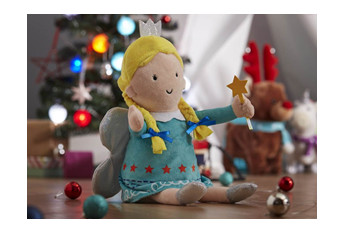 ● B&Q to sell special Shelter Fairy doll to raise money for national charity partner, Shelter, to help families facing homelessness this Christmas
● A minimum of £2 from the purchase of each doll will go towards helping continue Shelter's life-changing work
LONDON, [23 October 2018]: This Christmas, B&Q will be selling an adorable Festive Fairy doll to raise money for its national charity partner, the housing and homelessness charity, Shelter. For every fairy sold, B&Q will be donating a minimum of £2 to support the charity's frontline advice and support services. Set to raise more than £25,000, the fairy will make a real difference to families facing homelessness this Christmas.
Complete with a magical wand and fairy crown, the Shelter Fairy has a special animation feature and sings 'We Wish you a Merry Christmas' when you press its hand – making it an ideal gift for those who want to help a good cause and spread some festive cheer.
Participating B&Q stores nationwide will also be holding special fundraising events in stores the weekend 7th -9th December.
B&Q's partnership with Shelter stems from a shared commitment to make a good home accessible to all and has raised hundreds of thousands of pounds so far. In addition to supporting the charity's frontline services, the leading home improvement retailer also funds a team of specialist DIY skills advisers.
The DIY skills advisers, located across the country, provide practical help to families settling into a new home following a period of homelessness, as well as supporting others to stay in their current home by making essential home improvements.
To date the DIY service has helped almost 500 families to create homes they feel safe, comfortable and good about. This includes teaching people basic DIY skills, such as how to put up blinds or paint walls, in addition to carrying out essential jobs like fitting extra security locks.
Andy Moat, People Director, B&Q said: "At B&Q, we believe that everybody should be able to have a home they feel good about, and our goal is to make home improvement accessible for everyone. We're glad the money we raise from the sales of the festive Fairy doll can further support Shelter in making a difference to those people in difficult circumstances."
Polly Neate, chief executive of Shelter, said: "A family becomes homeless every 11 minutes in Britain, and we want this to stop. That's why we're delighted that B&Q have chosen to support Shelter with their special festive fairy.
"As well as sprinkling Christmas cheer, this little fairy will help us to raise vital funds in our fight against bad housing and homelessness, so that one day no family will have to face the trauma of losing their home."
B&Q's Shelter Fairy costs £10 and is available now in B&Q stores nationwide, a minimum of £2 from every toy sold will go towards Shelter.
The Cheddar Gorge Cheese Company's authentic selection of cheddars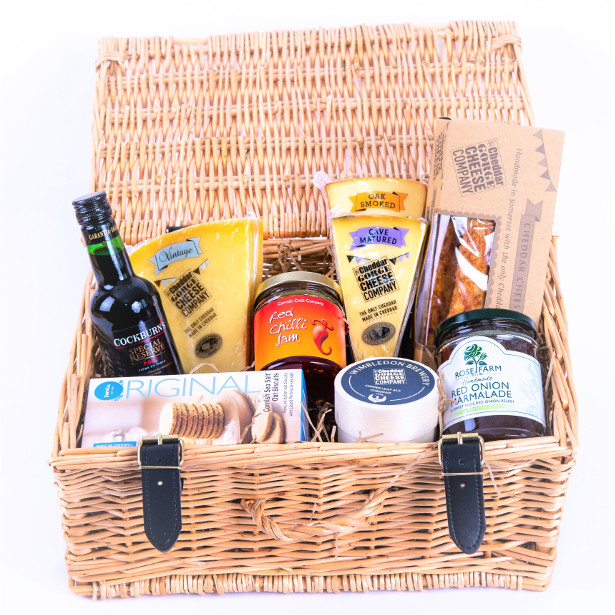 The award-winning business produces the world's only cheddar made in Cheddar. Blending traditional practices of maturing cloth-bound truckles in the dark caves of the Cheddar Gorge with raw milk sourced from a single local farm – these products are sure to satisfy any dairy fanatic with their healthy and high quality characteristics.
For the family-run Cheddar Gorge Cheese Company, Christmas doesn't come early as their cheesemakers get down to business two years in advance to prepare this year's cheddars, ensuring their complex and smooth tasting delights are ready for this year's festive celebrations!
Individual cheddars start at £4.95 and the cheddar hampers at £19.50. They are also available to be sent beautifully packaged and ready to be placed under the tree. All available for purchase online.
Portable North Pole (PNP) brings the magic of Christmas to life with personalized video messages and calls directly from Santa to children young and old.
Children (and parents) have sent more than 210 million videos globally since they started 10 years ago…

New for 2018 – their 10th Anniversary – a line of adorable products, toys and plush dolls that lets kids live the magic of the season while encouraging good behavior:
· NEW! Letters to Santa Kit: Take your personalized video to the next level using the Letters to Santa Kit, as the included video message reply will include your child's hand-written letter. Each kit comes with stationary, envelopes, festive Christmas stickers and an official North Pole post office stamp and ink pad. MSRP $12.99.
· NEW! Twenty-Four Sleeps Until Santa Christmas Storybook: Kids count down the days of December with Santa! Every page offers the "Search and Find" game where kids hunt for Santa's missing keys and a merry advent verse to read each day. Plus, the book can be personalized with a child's photo and details. MSRP $12.99.
· Do-Good Elf: Inspires learning about the true spirit of the holidays by encouraging kids to teach their elf the difference between naughty and nice.
Please note that the Do-Good Elf catches you doing GOOD vs. other elves that "spy" on you and report bad behavior back to Santa…
Comes with four (4) personalized videos where Santa checks in on the child teaching progress and more. MSRP $24.99.
· Karamelli Santa's Sweetest Baby Reindeer Plush and Okida Santa Playful Husky Puppy Plush: Children teach their cuddly baby pet about the spirit of Christmas. MSRP $12.99.
NEW! All toys will be available across North America at most Walmart locations and at Walmart.com this fall.
This Christmas, we ask you to consider giving the gift of happiness to sick kids – wrapped and ready to go!


From Captain Starlight dolls to sharing 'a day of Starlight Express Room fun', Starlight has a range of Xmas goodies to suit everyone and every budget. The best part is, it's a gift with purpose (no re-gifting required 😉)!
For the kids…
• Star Wand – $10
• Captain Starlight Doll (3 varieties) – $25
And for the teens…
• Impact Cards: give some fun, joy and laughter to sick kids this Xmas by gifting your loved ones 'Fun for Kids in remote communities'; 'Surprise pack of fun'; 'Starlight Wish welcome pack'. Cards range from $20 – $70
• Christmas printed baubles – $20
• Christmas gift tags – $20
• and many more!
For all Starlight's Christmas gifting offerings, visit: https://shop.starlight.org.au
Starlight relies solely on the community for support, and by Christmas, we're urgently hoping to raise $728,000 to help grant 112 life-changing Starlight Wishes for sick kids and their families in Australia. Starlight Wishes provide a welcome distraction from the stress of hospitalisation and treatment, lifting the spirits of those who are sick and they importantly bringing families together.
For six-year-old Nicolas who has Leukaemia, his Starlight Wish was to star in his very own superhero movie. And his wish came true in spectacular style complete with film set, blockbuster special effects and a ride in a limo. More on Nicolas' Starlight Wish: https://starlight.org.au/what-we-do/our-stories/kids-teens/nicolas. 😊
The Ultimate in Beer Subscriptions is here.. and just in time for Christmas

New premium beer subscription service, DiscoverBrew, makes an ideal gift for beer lovers who want to discover the world's best beer – all contained in a beautifully designed BrewBox, delivered to your door.
A luxury choice for beer subscription services, DiscoverBrew curates a selection of six hand-picked beers each month, each one specially selected from across hundreds of breweries around the world, for its character, taste and personality.
To enhance subscribers' enjoyment there is a bespoke video from DiscoverBrew's tasting expert Conor Stevens. Simply scan the QR code on the BrewBox with your smartphone camera for easy access to great videos covering background on the breweries, production methods, tasting notes and more.
Each BrewBox is also a thing of beauty in itself. Every month the box's unique, often vintage beer-related, artwork changes to another striking, 'cover star' for subscribers to show off at home.
A DiscoverBrew subscription is the perfect gift for beer lovers and the beer curious as the DiscoverBrew boxes look as good as the beers taste, delivering great beer in real style with added beer enlightenment.
DiscoverBrew is priced £25.00 per month (plus £4.95 for UK mainland delivery). There is no minimum term for the subscription service and recipients are free to cancel at any time. For more information, please visit www.discoverbrew.com.
For the Person who has Everything: A Racehorse for Christmas (and this one you can really afford!)

If you're looking for an extraordinary Christmas gift for someone special this year, it might surprise you to know that you could buy a share in a racehorse for as little as £100, making it a Christmas gift option that is not only unique, but also affordable.
This impressive gift idea will allow that special someone to experience the exhilaration of owning their own racehorse, without the costs associated with outright ownership. From magical mornings watching their horse in training on the gallops, to owners' badges that allow access to special facilities at the races, shared racehorse ownership is the perfect Christmas gift for the seasoned racegoer, the casual sports fan – or for someone who already seems to have everything else!
To find the perfect gift option, visit InthePaddock.co.uk, which features racehorses with shares available to purchase all over the UK and allows potential buyers to easily search for Racing Club* and Syndicate** options that suit them, filtering results by elements such as cost and payment terms, location, and jump or flat racing preference.
Current ownership options include Diamond Racing, a syndicate with 15 horses in training across Wales and offering shares from £100 each; Nick Brown Racing, who offers a number of syndicate options in Bedfordshire with shares from £100; Valence Racing, a Racing Club in the heart of the Kent countryside offering the full ownership experience from £130 per month; or the Yorkshire-based OwnaRacehorse, which has jumping shares from just £99.
Users can then view the resulting club or syndicate's online profile, where they can find out more about what is offered and get in touch with the racing manager directly to make their final purchase.
Speaking of her shared racehorse ownership experience, Caroline Parsons, part of the Hot To Trot Racing Club, said: "From the word go, it has just been enormous fun – you get to go to the stables and become a real part of it all. Owning horses on your own is very expensive, but this is just as much fun without anything like the same sort of cost."
InthePaddock.co.uk was created by Great British Racing, the promotional arm of British horseracing, to dispel the myth that racehorse ownership is only for the elite and to capitalise on the fact that 73 per cent of racehorse owners first conduct their research online***. There is also a wealth of information on the site about racehorse ownership, including a step-by-step guide of key points to consider when thinking about buying, and a number of blog and video case studies from current syndicate and racing club members on their own experiences.
For more information, visit Inthepaddock.co.uk
Sam Kills Christmas is an action-packed, darkly humorous picture book for the grinch in your life this Christmas.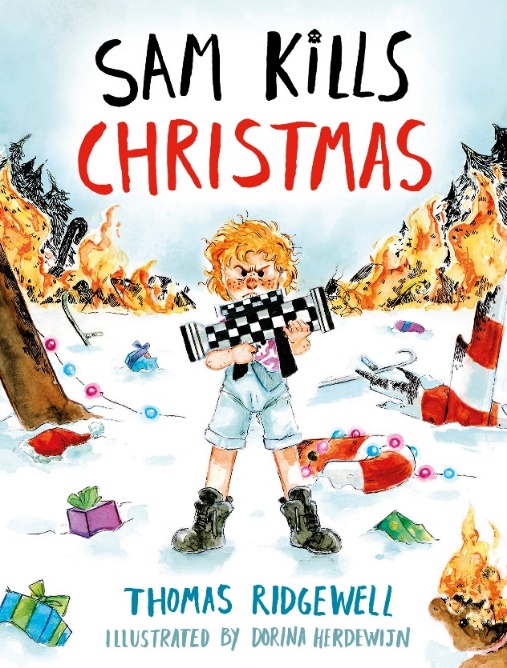 Sam is a small child with a big problem, they HATE Santa. Following a string of thwarted plans, failed booby traps and Santa decoys, this year Sam is taking no prisoners. This Christmas join Sam on their holly-copter to the North Pole on a quest to vanquish that villain once and for all.
From airborne battles with evil elves to fistfights with Ice Queens, Sam bursts into the festive season with more than a few rocket launchers and explosives. They're determined to obliterate Christmas, but the big question is… will they be able to rid the world of the tyranny of Santa?
Exclusive Antony & Cleopatra inspired gifts!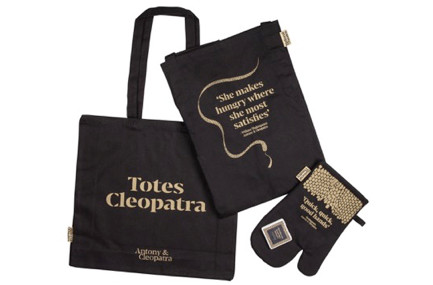 The National Theatre Bookshop is excited to introduce an exclusive range designed in honour of the new production of Antony & Cleopatra, starring Ralph Fiennes and Sophie Okonedo, currently on the Olivier stage.
In a tragic fight between devotion and duty, obsession becomes a catalyst for war. Politics and passion are violently intertwined in Shakespeare's Antony & Cleopatra, a gripping tale of power.
At the fringes of a war-torn empire, Egyptian Queen, Cleopatra and Mark Antony fall fiercely in love.
Including quotes from the play, this stand out collection in striking black and gold is a perfect gift for Shakespeare and theatre fans alike!
Take a piece of the moving production home with you and celebrate the passionate love between Antony & Cleopatra.
image.png
Anthony & Cleopatra
• Totes Cleopatra – £18 • Apron – £20 • Oven Glove – £12.50 • Compact Mirror – £8 •
National Theatre Bookshop – shop.nationaltheatre.org.uk
A perfume bottle and soap dispenser like no other.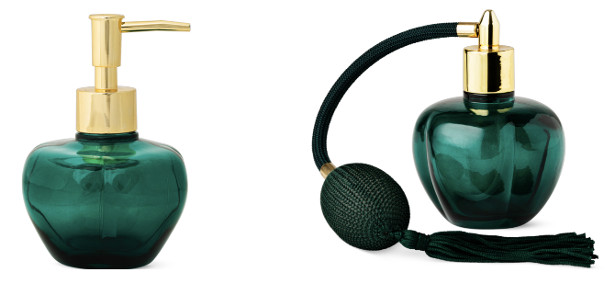 Sophisticated and elegant, in a rich emerald green – these beauty essential make the perfect gift.
Bring a touch of affordable opulence to your home this Christmas.
1. Peacock Perfume Bottle – £4
2. Peacock Soap Dispenser With Pump – £3
Available from Flying Tiger Stores Nationwide
uk.flyingtiger.com

The cheeky sock brand, ChattyFeet – suitable for him, for her and for kids!  www.chattyfeet.com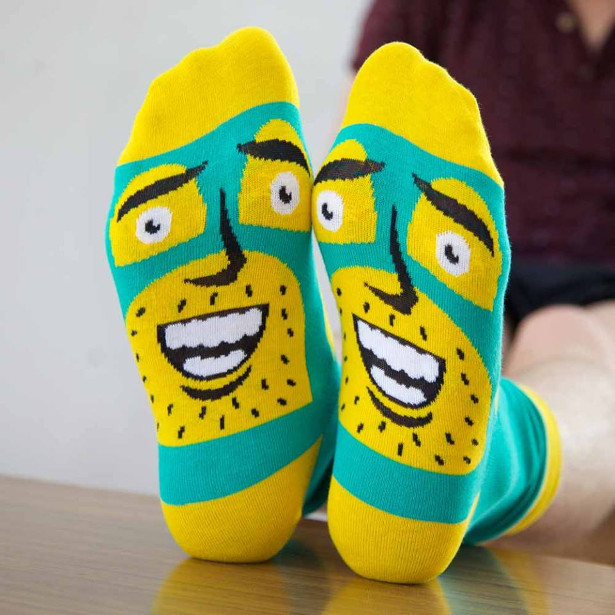 INSTAGRAM | FACEBOOK | TWITTER | YOUTUBE
ChattyFeet make quirky socks with witty names to help bring a smile and some fun into their wearer's day. They have a cool collection of artists, scientists, authors, film stars and even the royals (aka Kate Middle-Toe and Meghan Ankle). Designed by a range of talented illustrators and animators, they're perfect for those that like to dress up their feet. And at £8 a pair for adults and £5 a pair for kids they make the perfect stocking filler.
For the art lover – designs include Andy Sock-Hole, Sole-Adore Dali, Screamy Ed, David Sock Knee, Frida Callus and Yayoi Katusma
For the Book lover – choose from Virginia Wool, William Shakes-Feet and Ernestoe Hemingway
For the Scientist or Geek – select Albert Einstoe, Stephen Toeking, Professor Brian Sox and Ada Shoe-Lace
For the Royals – curtsey in Kate Middle-Toe, Meghan Angle or The Sock Queen
Price
£8 a pair – adults
£5 a pair – kids
£12 – family set (matching kids and adult socks)
£30 for a Box set – each box set features four pairs of socks (available box sets are 'The Science Socks Gift Set', 'The Artists Socks Gift Set', 'The Modern Artists Socks Gift Set' and 'The BadAss Gift Set')
Stockist
Online at www.chattyfeet.com
Also available at various art galleries including Tate Modern, V&A, The National Portrait Gallery, Barbican Centre, The Science Museum, Turner Contemporary and Baltic Art Centre.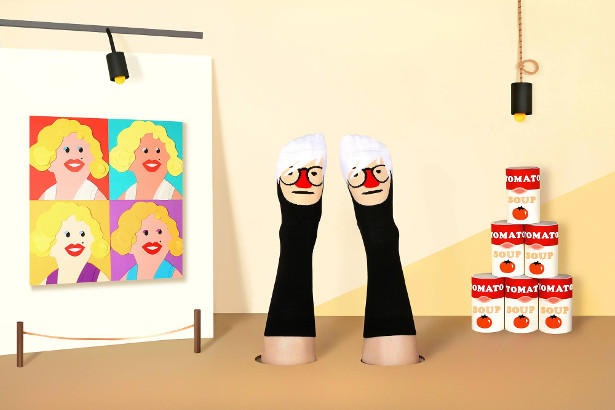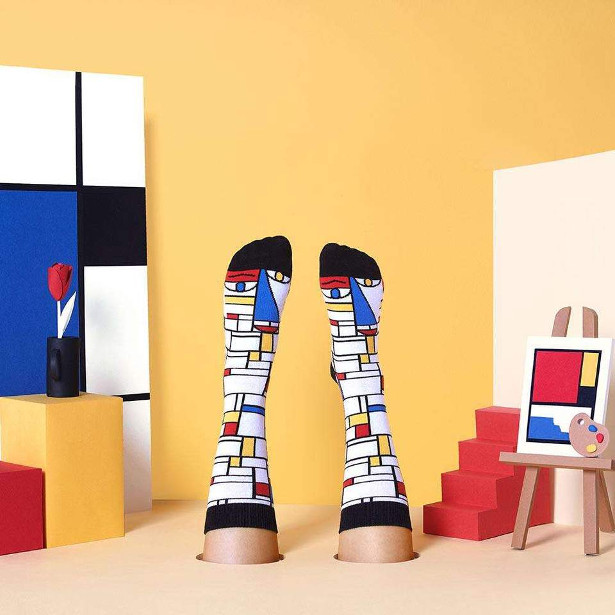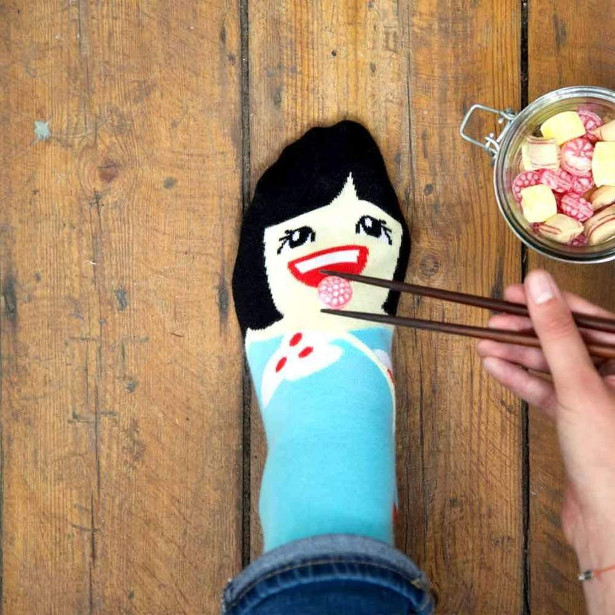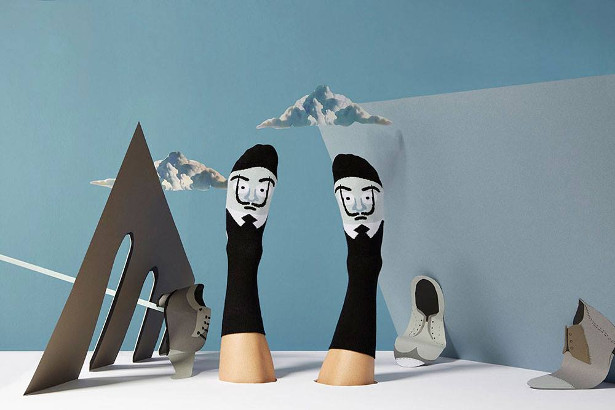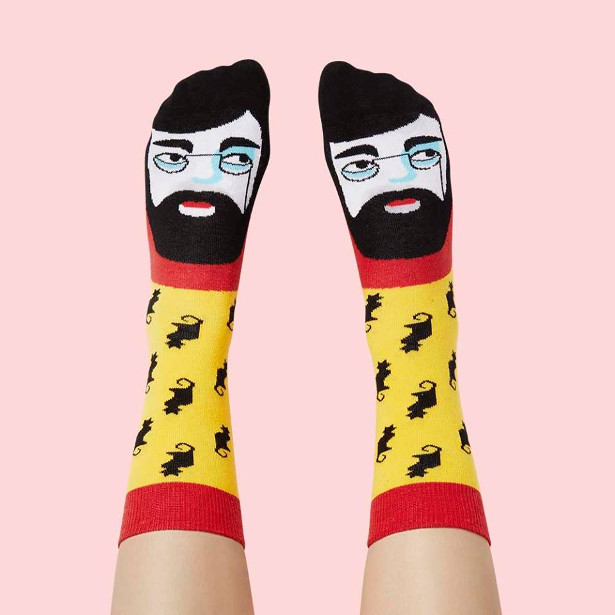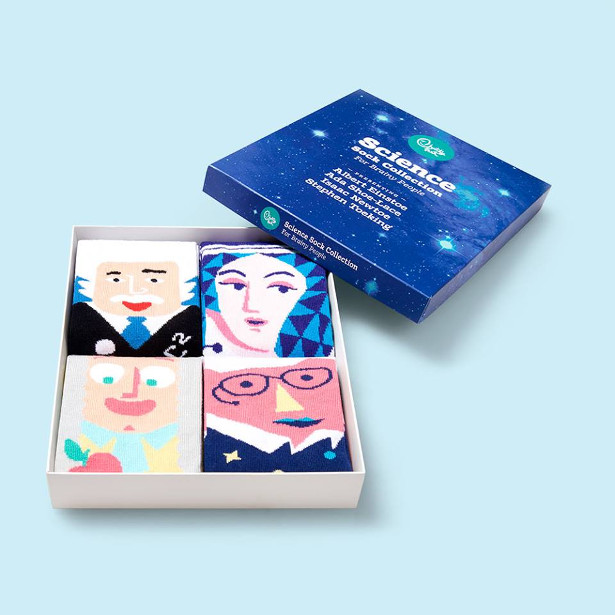 Introducing Nadiya's Homeware Range
Beautiful Christmas Gifts – hand painted mugs from £7.50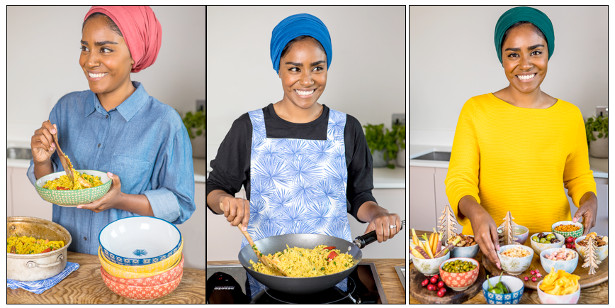 Looking for an original, handcrafted gift this year? Well look no further British TV Chef, Author and television presenter Nadiya Hussain, launches a homeware range, inspired by her love of vibrant colours and tactile designs. The range, will be available from 7th November at nadiyahussain.com is the result of Nadiya's passion to produce something beautiful and handcrafted, that you can use every day.
It features eight different designs across the full tableware range, as well as spice racks, candles, aprons, oven gloves and tea towels. Prices start from £7.50 for a mug to £25 for the 6-piece magnetic spice rack.
With the rainy season officially upon us, make sure you have all of your Autumn wardrobe essentials! www.havaianas-store.com/en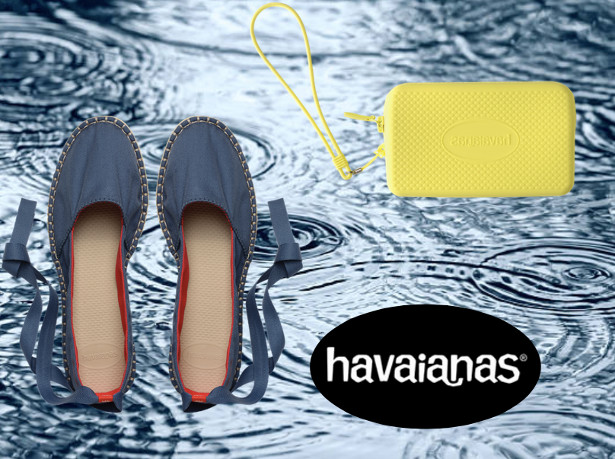 FACEBOOK | TWITTER | YOUTUBE | INSTAGRAM | PINTEREST
With the rainy season officially upon us, make sure you have all of your Autumn wardrobe essentials!
Introducing the Havaianas Origine Slim and the Havaianas Mini bag, both waterproof helping you stay dry and stylish all season.
Both available in a selection of colours.
Here are just some examples!
HAVAIANAS ORIGINE CLASSICO II £32.00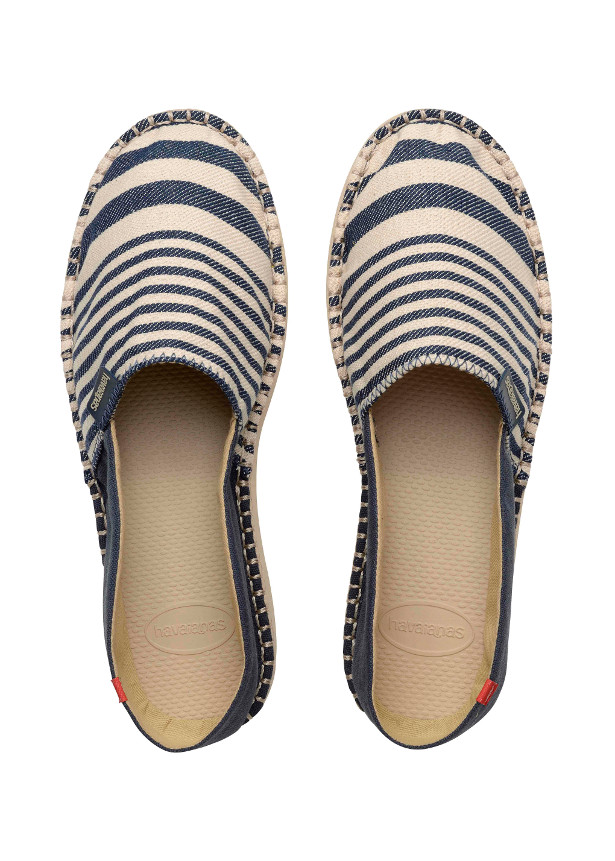 THE BEACH BABE & THE TEENAGER
HAVAIANAS SLIM FLORAL £26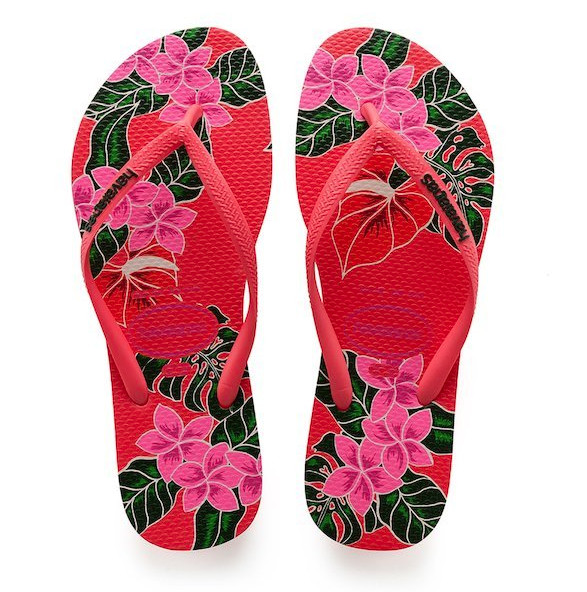 HAVAIANAS ORIGINE FUN £35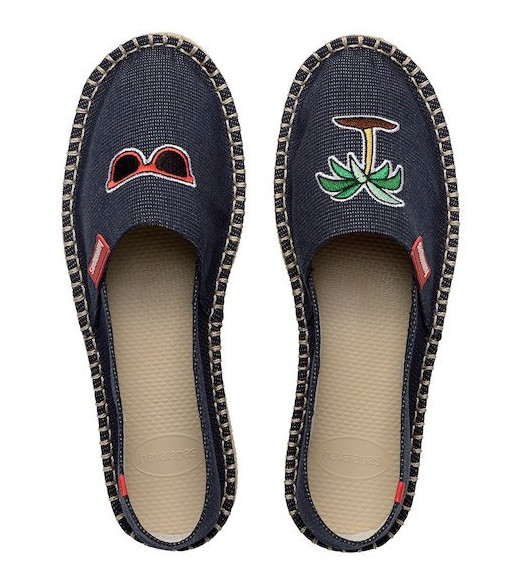 Power your Christmas with VARTA

Christmas is a time to be spent having fun with loved ones and making long-lasting memories. However, when it comes to buying presents, the fun can quickly turn into stress. To help, VARTA batteries has provided its top gift choices for Christmas 2019.
For the family
VARTA batteries
It's inevitable that Christmas will bring about the need for batteries. Whether it be for a highly anticipated new toy, to power the Christmas lights, or to put into your TV remote control to ensure you don't miss all the festive specials, batteries are essential.
VARTA's new Longlife Power batteries are the perfect choice for power-hungry devices that require constant charge, such as flashlights and battery-operated toys. With a 10-year storage time, these can last for future Christmas' if they're not used straight away or if some are left over from a pack. Available from Amazon.
For those who are more environmentally-minded, or just want to save time and money, VARTA's Rechargeable Accu range allows you to recharge the batteries up to whopping 3,500 times. Helping to reduce the number of batteries you use, they will protect your wallet as well as the environment, especially with the Recharge Accu Recycled batteries, which are made of 11% recycled material. Available from Amazon.
For the night owl
Night Cutter range
For the festive party-goer, the late-night dog walker or shift worker in your life, the VARTA night cutter range is the perfect gift. The torches come in two sizes, F20R and F30R, the latter of which can also be used as an emergency power pack to charge, for example, a mobile phone in your time of need. Both torches are rechargeable and come with four light modes; high, medium, low and strobe. Each torch has a handy clip to ensure it doesn't get lost and is both water and drop resistant. Available from Amazon.
Outdoor Sports Reflective LED Band
For the sports lover, or the designated dog walker, the VARTA Outdoor Sports Reflective LED Band is the ideal present for the dark winter evenings.
Taking inspiration from the latest in outdoor sports trends, the band is a wearable reflective strap that increases visibility with two built-in red LEDs with up to 1m beam range. The elasticated band with Velcro fastening for a secure fit allows for wearers of all ages and builds to ensure that they don't go unseen during the cold winter nights. The band is water resistant – ideal for the wonderful British weather, and offers two light modes – permanent and flashing. Available from Amazon.
For the family
Slim Power Bank
To avoid arguments over who gets to charge their beloved device first, the VARTA Slim Power Bank is the ideal gift. Offering a smart design with technical precision, this nifty gadget allows you to charge two devices at any one time and has enough power to charge a phone two and half times over or one tablet fully. The Slim Power Bank, as the name suggests, is nice and compact too so can easily be taken with you wherever you might need power.
The VARTA Slim Power Bank comes in 6000, 12000 and 18,000 mAh options. Aavailable from Amazon
Dare To Be Different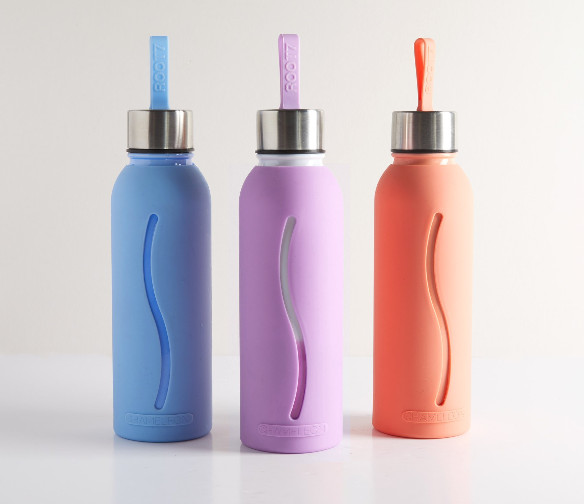 When it comes to hydration Root 7 are certainly the ones to watch! Not afraid to shy away Root 7 continue to make a statement with striking innovation and astounding design. In fact nothing demonstrates this point better then there latest creation, the Chameleon. A world's first colour changing stainless steel water bottle!
So what gives the Chameleon this fantastic colour changing exterior? As you top up Root 7's Chameleon with your favourite cold beverage watch as the thermochromic paint works its magic to activate the colour.
The more you drink the level of white sections surrounding your bottle will increase, providing the ideal visible reminder to keep topping up throughout the day and the motivation to stay hydrated! Whether you're at the gym or in the office make your Chameleon is in easy reach!.
Down to the finest of details every element of the Chameleon is achieved to the highest possible standard. The rubber lid ensures this bottle is 100% leak proof, meanwhile the silicone strap is the perfect edition for life on the move. Not to mention the additional soft touch silicone jacket which comes with your Chameleon to help protect from that inevitable wear and tear.
To maintain the long and healthy life of your Chameleon, keep clean by simply using warm water, a touch of washing liquid and a real good shake for optimum longevity!
The Chameleon will be available in one large (600ml) bottle, choose from a selection of three colours including a refined collection of stunning pastel tones. Pricing is £25 UK/ $25 USA Kickstarter page to be launched around the 7th of November, for more info visit Root7
Suggestions from Pushka Home 
www.pushkahome.com
Personalised Mugs
These beautiful personalised mugs come in a variety of colours and boast quirky designs. Beautiful and durable, each mug is made from high-quality ceramic!
Personalised Geometric Animal Ceramic Mug
£13. High Quality Ceramic in a Gloss Finish.
Height: 9.7cm Diameter: 8.2cm
Personalised Initial & Quote Ceramic Mug With Colourful Pattern
£13. Ceramic mug in a gloss or matte finish.
Dimensions: Height: 9.7cm, Diameter: 8.2cm
Personalised Socks
Christmas is not Christmas until you receive a pair of socks! Pop a pair of these personalised socks in your loved one's stocking for a unique surprise. All socks are made from 100% cotton and come in a variety of personalised graphics.
Personalised Men's Sports Hobbies Cotton Socks
£13. 100% Cotton.
Men's Size: 7 – 11.
Personalised Men's Cotton Socks.
£13. 100% Cotton.
Men's Size: 7 – 11
Personalised Men's Hashtag Socks.
£13. 100% Cotton.
Men's Size: 7 – 11
Personalised Men's Metallic Name Socks
£13. 100% Cotton.
Men's Size: 7 – 11
5 Secret Santa presents that will save your life this Christmas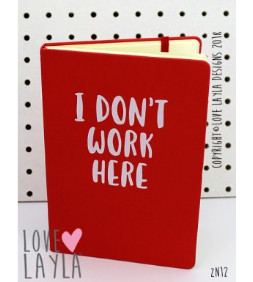 Here at Love Layla, we're all about giving people the unexpected, the hilarious and…well…the downright rude! With Christmas on the horizon, we've pulled together 5 Secret Santa gifts and cards that your friends, family and colleagues will love!
1. 'I don't work here Notebook', £9.95
https://lovelayladesigns.co.uk/Notebooks/Work_Notebook
2. 'Rein Beer' Bottle Opener, £3.75
https://lovelayladesigns.co.uk/Bottle_Openers/Rein_Beer
3. 2019 Wall Calendar, £9.95
https://lovelayladesigns.co.uk/Calendars/wall_calendar
4. Christmas Workout Wine Label, £2.50
https://lovelayladesigns.co.uk/Wine_Labels/christmas-workout.html
5. Punch Face Notebook, £9.95
https://lovelayladesigns.co.uk/Notebooks/Punch_Notebook
Selling unwanted items; make sure you speak to the experts, says WhereToSell.co.uk
New data from IHS Markit Household Finance Index highlights the financial strain on British households

Consumers looking to generate extra cash by selling their unwanted items need to be sure that the platforms they use to part with their goods puts them in touch with trusted advisors, that can help them achieve the true value of their possessions. This is according to Mike Shepherd-Smith, founder of WhereToSell.co.uk.
Earlier this month, the IHS Markit Household Finance Index announced that British household savings declined in October, driven by the weakest salary growth in the last eight months. The fallout has signalled increased pessimism amongst UK households towards their financial situations and future budgets, and with Christmas around the corner, households are expected to feel this pinch even further.
Shepherd-Smith says that the availability of online marketplaces such as eBay and Gumtree, as well as new players such as Shpock and Vinted means consumers have plenty of options to choose from when it comes to selling their possessions. While these sites might be quick and easy to use, he argues that – at a time when every penny counts – how does the consumer know if these sites are able to reach the right person, generating for them the right price?
"The findings from the IHS Markit Household Finance Index paints a concerning picture for UK households, and with Christmas on the horizon, taking the decision to part with your unwanted items is a sensible approach for generating extra cash. But with the range of online marketplaces available, it's important to use a platform that provides an honest price."
Shepherd-Smith continues: "Sites like eBay and Facebook Marketplace have done very well building their business around convenience and ease of use. They are excellent for everyday items, but they are rarely the best option for selling treasured possessions or family heirlooms. If you're not an expert, you could end up under-selling an item which could have generated you a small fortune.
"Traditionally, auctioneers were the primary route for people to sell their heirlooms, but logistically this process has challenges too, notably when it came to finding an auction house that specialises in selling your particular item, but also has the ability to reach the most appropriate buyer or collector.
"With the world of antiques moving increasingly online, it's important to provide households with easier methods to connect with experts. Recently, figures from thesaleroom.com, which describes itself as the world's premiere online auction site for art and antiques, revealed that £128m worth of items were sold through its platform in 2017 – a rise of 21 per cent on the previous year. This reinforces the value which can be found by turning to the experts when it comes to selling your specialist items – something which could prove critical in the current financial climate," Shepherd-Smith concludes.
WhereToSell.co.uk is the website that bridges the gap between consumers and antiques experts. People interested in selling an item can access the website for free and choose from over 300 categories. The site then provides you with a list of contact details of appropriate potential buyers or intermediaries, either based on distance or by level of interest in the item. With one click you can then email them, starting you on your journey to realising the true value of your possessions.
adidas and New Zealand Rugby unveil stunning new All Blacks jersey
Seamless woven technology produces a 25 percent lighter jersey
Fully automated process delivers unparalleled fit, strength and speed
Return of the white collar, a nod to the heritage of the team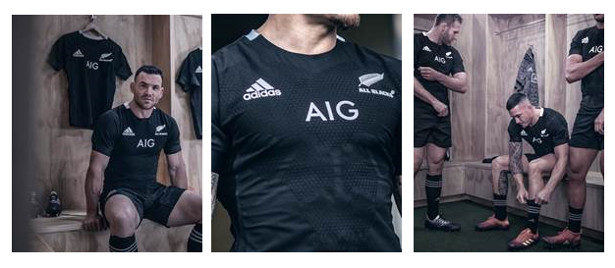 TOKYO, Japan, 31st October 2018 – adidas and New Zealand Rugby (NZR) have today unveiled their most cutting-edge All Blacks jersey to date.
The new jersey was unveiled at a launch event in Tokyo, Japan, with adidas revealing an advanced jersey of the future, which also has a nod to the All Blacks past as well.
Designed and manufactured over an 18-month period, a group of senior All Blacks gave input into the design and performance of the jersey, including Captain Kieran Read, Beauden Barrett, Samuel Whitelock and Sonny Bill Williams.
James Foster, VP adidas Specialist Sports said the key element of the design was the use of seamless, woven technology – an industry first for a rugby jersey. As well, the jersey construction was fully automated which aimed to provide unparalleled fit, strength and speed and was 25 percent lighter than previous designs.
Another feature sure to please All Blacks traditionalists is the return of the white collar, last seen on the All Blacks jersey between 2011 and 2014, while finer details sees 3D logos and raw, elastic cuffs in the design.
"We're proud to deliver industry firsts, especially creating a fully automated, lightweight design for the All Blacks," Foster said.
"We continue to strive for a fit that mirrors a 'second skin', suitable for all athletes across the field. We have undergone rigorous fit and performance testing with key athletes over the last 18 months and we are confident that this release will deliver the best performance yet," he added.
"There's no doubt that the topic on everyone's mind will be the return of the white collar. We worked very closely with the players and New Zealand Rugby to reintroduce a well-respected and traditional element of the jersey. We're really happy with it and hope All Blacks supporters are too."
All Blacks Captain Kieran Read says: "I've been honoured to wear a few black jerseys in my career. There's a lot of amazing work that goes into the design and we're always excited to see where adidas takes its innovation when it comes to new technology and design. We enjoyed working alongside the adidas team to help create it and can't wait to wear it out on the field."
The new All Blacks jersey will make its debut in the Test against Japan in Tokyo on Saturday 3rd November 2018, with the team also wearing it on the rest of the Vista Northern Tour. It will be in use until Rugby World Cup 2019 (when a new All Blacks jersey will be launched) and then return for the 2020 All Blacks season.
The replica jersey will be available for fans to purchase from 1st November (RRP NZ$150). Jerseys will be stocked at all adidas stores, major sporting goods retailers, rugby retailers throughout New Zealand and the world, and online at www.adidas.com.
Personalised Bottle of Everards – £9.95

Put your loved one's name on a bottle of one of Everards' awesome beers.
This Christmas a thoughtful gift couldn't be any simpler – add a name and a message on to a bottle of beer and leave the rest to Everards!
Award-winning beers with universal appeal, choose from Tiger Copper Ale, Beacon Hill Amber Ale and Old Original Rich & Fruity Ruby Ale
All products are available to buy from www.everards.co.uk
Lounge About With The iLounge!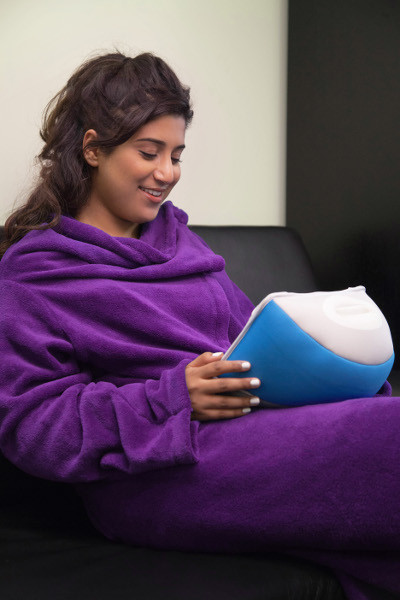 Using a unique and ergonomic design with a comfortable yet sturdy structure the iLounge goes anywhere you go, no matter the environment. At home, on your morning commute or as a way to entertain the little ones on those long car journey's the iLounge has you covered.
Simply tuck your tablet into the anti-slip fabric corners and away you go! Suitable for any tablet 9.7 inches in screen size, all that's missing is your favourite film. Meanwhile the side pocket makes the perfect addition for any earphones, cables, chargers or other accessories. Mix it up with the two possible orientations; portrait or landscape, for multiple viewing angles. The anti-slip fabric base ensures your device isn't going anywhere, while the headphone slot is just an added bonus.
For you or a friend? The iLounge could make the perfect gift this festive season. Taking the hard work out of keeping your tablet a float, whether your watching a movie, listening to music, reading an e-book or following a recipe, the iLounge will mould to your surroundings – Introducing the huggable tablet stand!
The ThumbsUp! iLounge is available to buy online from Lost World Gifts for £18.99.
The complete collection – for every interior and every plant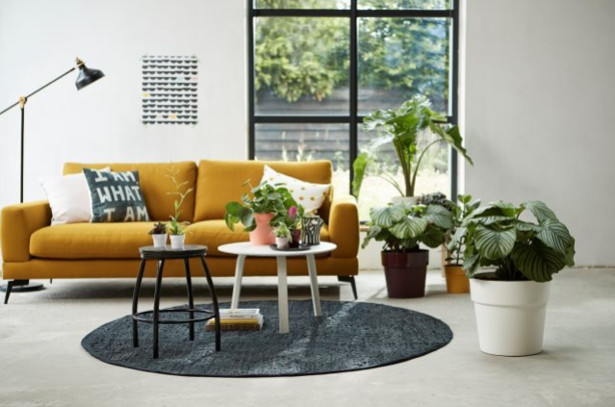 Did you know that just looking at a picture of a green landscape can make you feel better? Imagine waking up in a plant-filled home every day. Or returning to a verdant oasis after a long day at work. In the depths of winter a little green pick me up might be just what you need.
Create a healthy and relaxing home for you and your family with plants of all shapes and sizes.
Elho's b.for original is a complete collection for any interior – a large variety of different sized pots and planters that suit your style. With a matt body and glossy edge, these high-quality pots look great while meeting your every need. With a large variety of colours and sizes, there's a b.for original for every plant and every room in your home. So you'll always find something that fits.
The brand new b.for original round mini is perfect for on trend cacti and succulents. Mix and match with different colours and new larger sizes that come with integrated wheels, so they're easy to move wherever you like. A few small plants for the kitchen, some large brightly coloured planters for the living room and calming neutrals for the bathroom. Plants are great at removing harmful toxins from the air and creating oxygen, so make great green companions for the nursery or children's rooms.
Elho's b.for original has a solution, wherever you want to introduce a touch of green into your home.
About the b.for original:
b.for original round mini RRP £1.39 – £2.59
b.for original round RRP £3.19 – £22.99
Elho pots and planters are widely stocked at all good garden centres, retailers and available online.
W: www.elho.com F: www.facebook.com/elho
TIS THE SEASON TO BE MERRY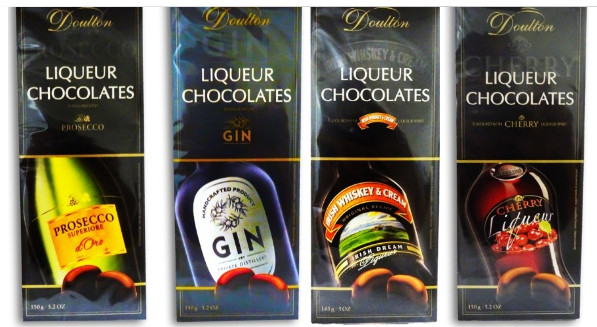 Enjoy a sack-full of half price deals on great Christmas essentials
Fill your boots with tempting Christmas nibbles at brilliant bargain prices available online now
With prices that would even please Ebenezer Scrooge this Christmas, StarBargains.co.uk is here to help lower the cost of Christmas with up to 75% off branded confectionary, chocolates and festive nibbles to keep the whole family happy this Christmas.
The Real Spirit of Christmas…
Whether a grown-up stocking filler, or to add a little extravagance to Christmas dinner, these four liqueur chocolates from Doulton will not disappoint. Coming in 4 different flavours: Prosecco, Gin, Irish Whiskey & Cream and Cherry Liqueur (NOW £1.50 each, RRP £2.00, SAVE 50p) these chocolates are a festive treat!
Great for Gifting
Christmas is a time for giving, even better when the gift is chocolates! Show someone you care by gifting friends and family with this box of Thorntons Continentals Dark Selection 284 (NOW £6.99, RRP £9.99, SAVE £3.00)
What a Christmas Cracker!
What Christmas is complete without cheese and crackers? Mrs Crimbles Original Cheese Crackers (NOW 80p, RRP £1.80, SAVE £1.00) are deliciously light and perfect when accompanied with cheeses or even when turned into canapes.
Suitable for those who are on a gluten free diet, these crackers will ensure that everyone gets to enjoy this staple of Christmas.
Naughty and Nice!
Whether you've been naughty or nice, show Santa your appreciation by leaving these Danish Butter Cookies & Chocolate Chip Cookies (NOW £2.49, RRP £3.00, SAVE 50p) with a warm glass of milk, and a carrot for Rudolph!
Nuts for Chritsmas!
It just wouldn't be Christmas without small bowls of nibbles covering every surface of your home. Enjoy more Planters Dry Roasted Peanuts 270g for less (NOW £1.50, RRP £1.99, SAVE 49p). These are also available in delicious Planters Salted Peanuts 270g (NOW £1.50, RRP £1.99, SAVE 49p).
Christmas Hero!
Be a super hero this Christmas and gift stockings for little ones with these Marvel DC Choc Tins (NOW 29p each, RRP 50p, BUY 4 for £1.00, SAVE £1.00).
The gift that keeps on giving… Not only will the sweet treats inside be enjoyed, but these great graphic designed tins will make for a super place to keep little belongings safe.
Starbargains.co.uk stocks a host of big name brands at low everyday prices, with more than 50% off the RRP. But deals don't hang around as stock levels change weekly and so once bargains are gone they're gone.
StarBargains offers an ever-changing selection of the best brand name food and drink products at significantly discounted prices, compared to leading supermarkets online, every day. The full range of products and discounts currently available can be found at: www.starbargains.co.uk.