Osprey Christmas Gift Guide! Hiking! Travel! Backpacking! Everyday & Commute! Youth! & Stocking Fillers + Gifts Under £20! www.ospreyeurope.co.uk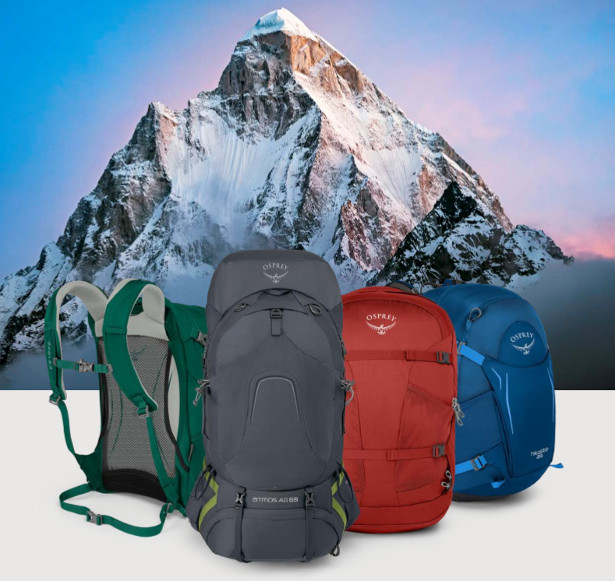 INSTAGRAM | FACEBOOK | TWITTER | YOUTUBE | PINTEREST
CHRISTMAS GIFT GUIDE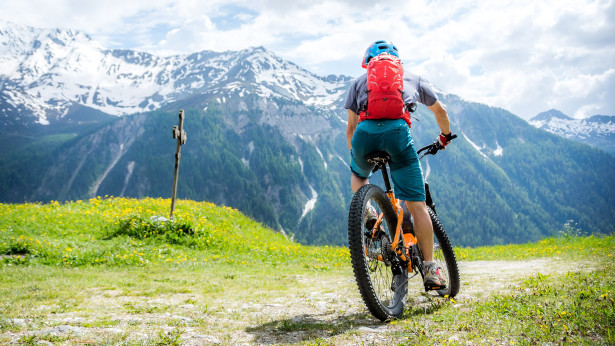 Beat the high street madness with the Osprey Europe Gift Guide. We've listed the very best Osprey packs for hiking, backpacking, travel and commute. No matter what sort of adventures your loved one is taking, there's a pack that's right for them.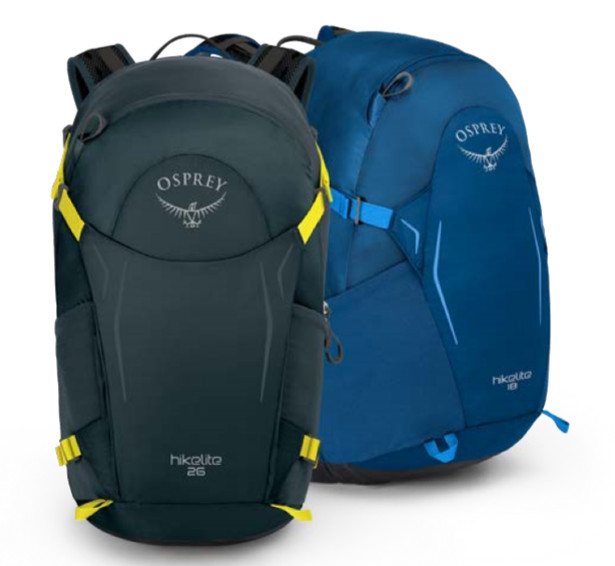 HIKELITE
What better gift is there than the gift of the outdoors? The Hikelite is the perfect present to upgrade your loved one's day-hike. It features an AirSpeed™ ventilated trampoline suspended mesh backpnael, a raincover and all the essentials for a full day of hiking.
From £70.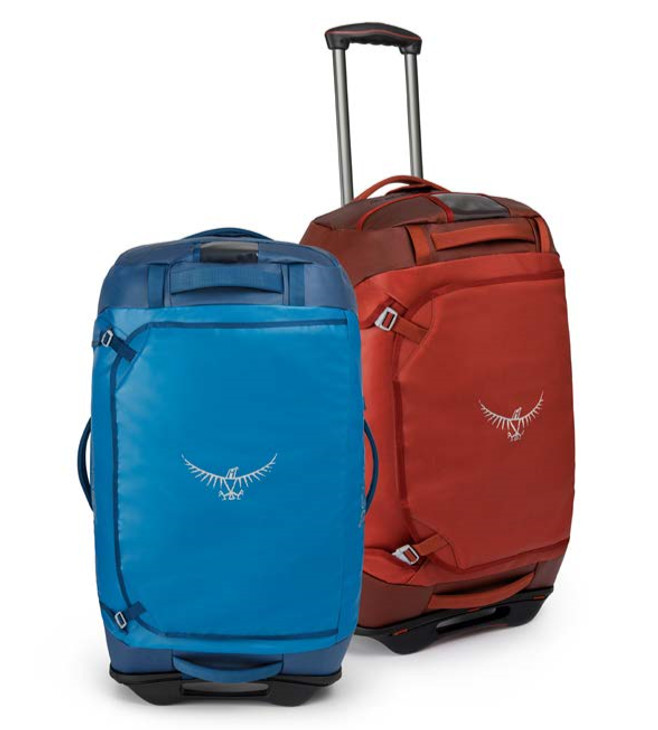 ROLLING TRANSPORTER 40
The ideal weekend getaway pack, the Rolling Transporter 40 is a rugged EU carry on sized duffel with all-terrain wheels.
£140
BACKPACKING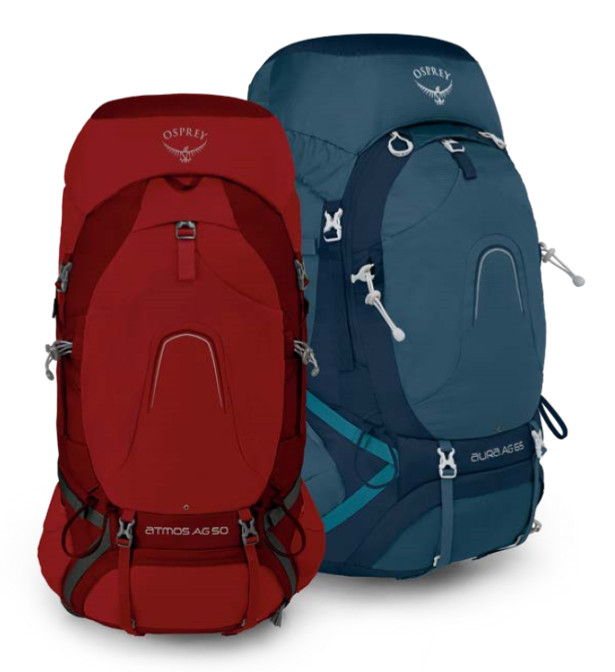 ATMOS AG & AURA AG♀
 If you're buying for an outdoor enthusiast who has big backpacking plans for 2019 then the Atmos AG and women's specific Aura AG are a must have. The new ATMOS AG and AURA AG are equipped with our unique suspended AG AntiGravity™ backsystem which incorporates the world's first fully ventilated hipbelt with a seamless backpanel mesh and 3D cavity between your body and the pack.
From £170
YOUTH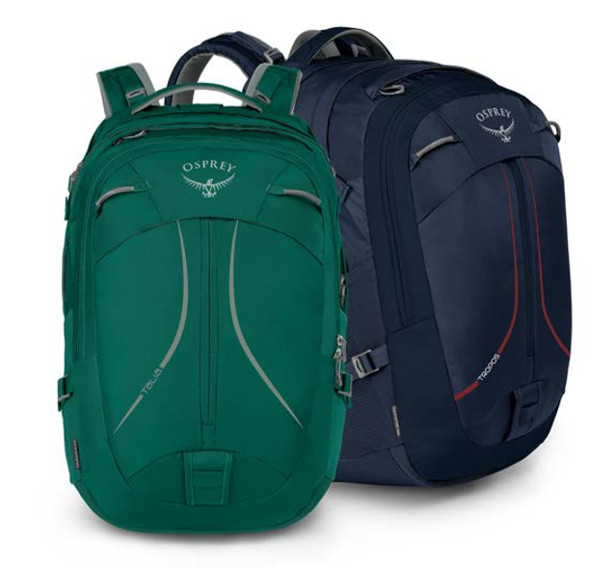 24/SEVEN
for the active commuter and everyday explorer in your life, the 24/Seven series features packs with an AirSpeed™ ventilated trampoline suspended mesh backpanel, a kickstand to keep the pack upright and high levels of organisation. Our latest colour updates make this a stylish present to give this Christmas.
From £40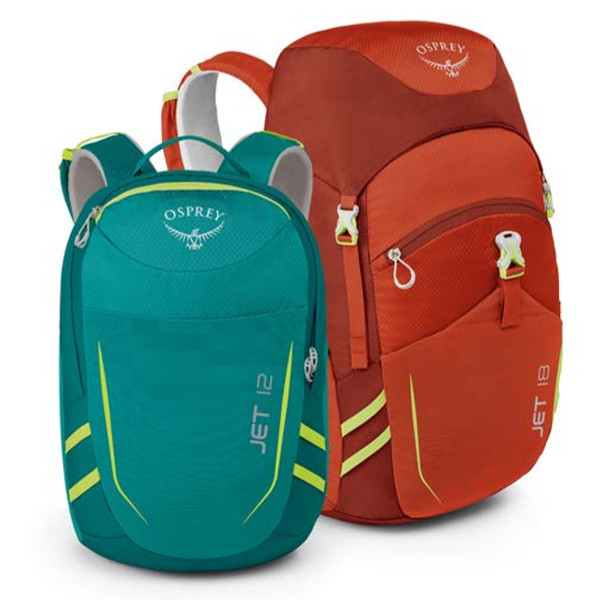 JET
Jet is the perfect pack for little adventurers. We've made sure that adventure essentials are easy to grab, with stretch mesh side pockets, stretch front and harness pockets.
From £45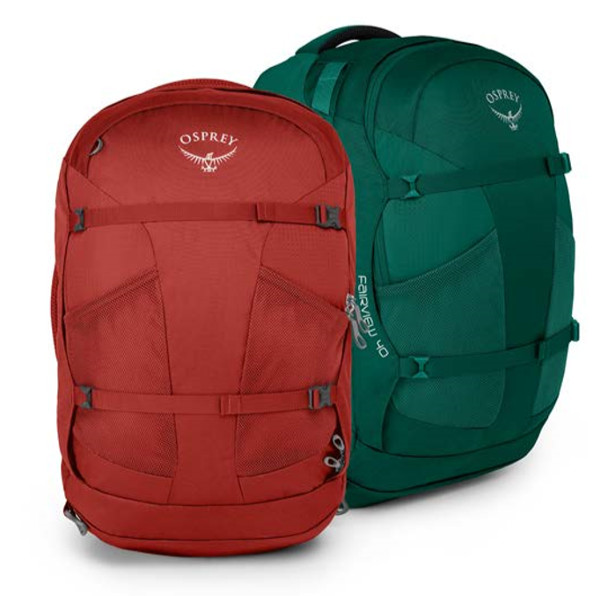 FARPOINT 40 & FAIRVIEW 40♀
If you're searching for the ideal wanderlust gift then the Farpoint 40 and women's specific Fairview 40 are the perfect packs. The EU Carry-On ready Farpoint and Fairview can be packed like a suitcase and carried like a backpack.
£100
STOCKING FILLERS & GIFTS UNDER £20
Are you hanging up your stocking on the wall? These useful organisational, pretoection and travel accessories make the perfect stocking fillers.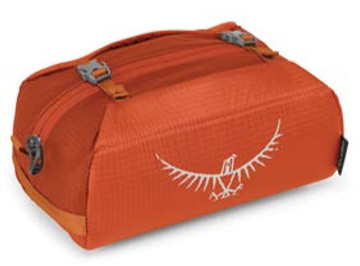 UL PADDED WASH BAG
£15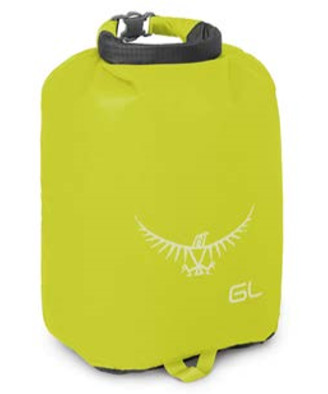 6L UL DRYSACK
£10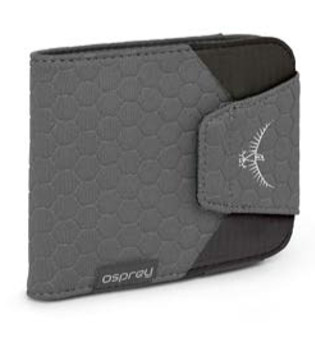 QUICKLOCK™ RFID WALLET
£20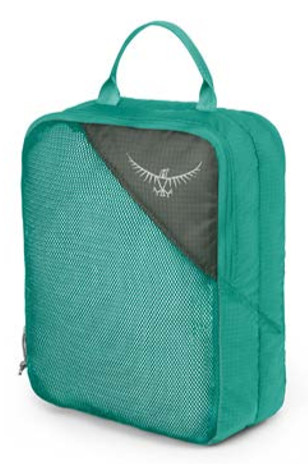 UL DOUBLE SIDED PACKING CUBE M
£16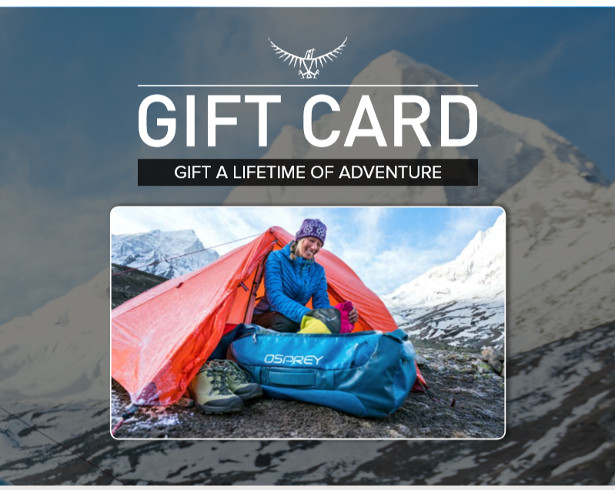 If you're unsure of which pack or accessory to wrap up this Christmas then have no fear! An Osprey Europe Gift Card means you're still able to give the gift of adventure.
Osprey was born in California, 1974, at the seat of a single sewing machine, with a head full of ideas and a desire to design & build innovative backpacks to the highest quality. Today Osprey products continue that pioneering spirit, being used on the highest mountains to the remotest islands and everywhere between.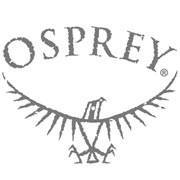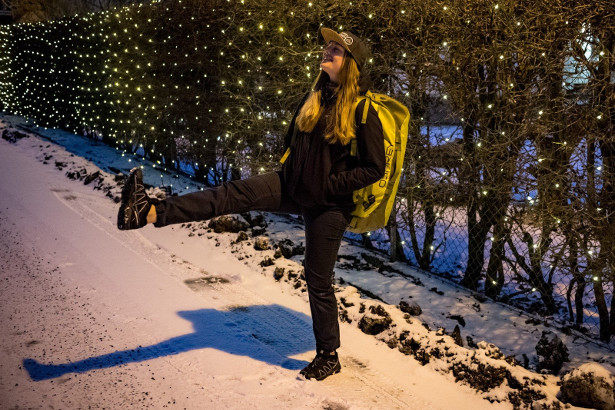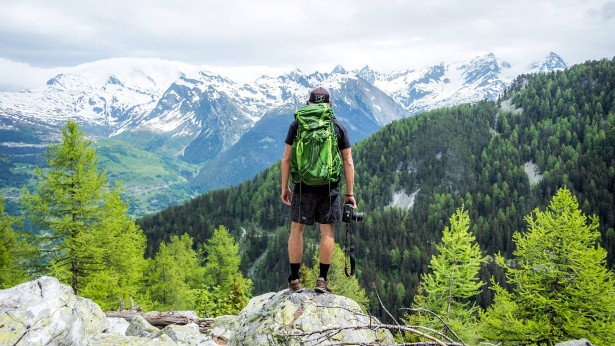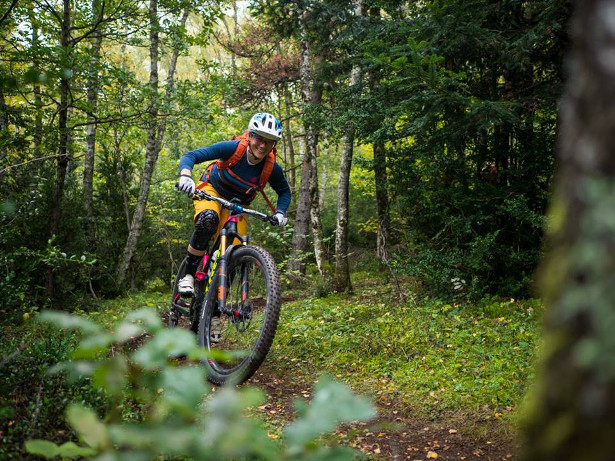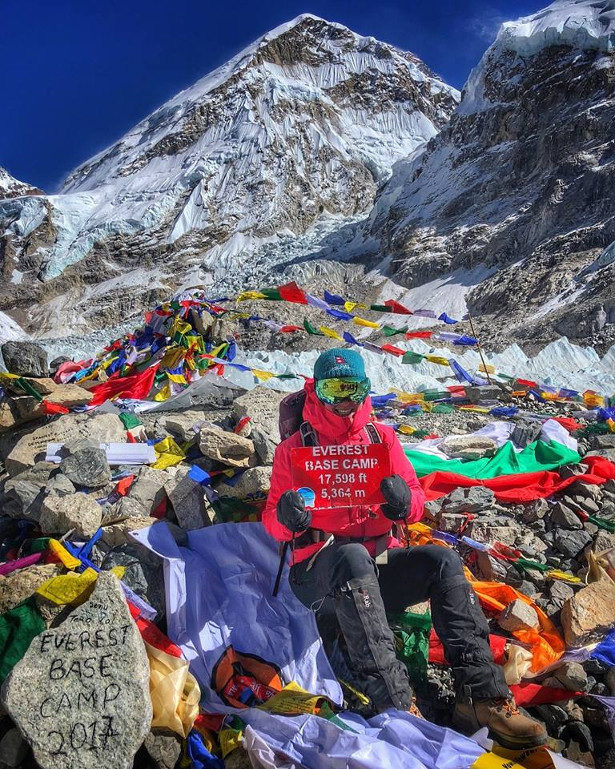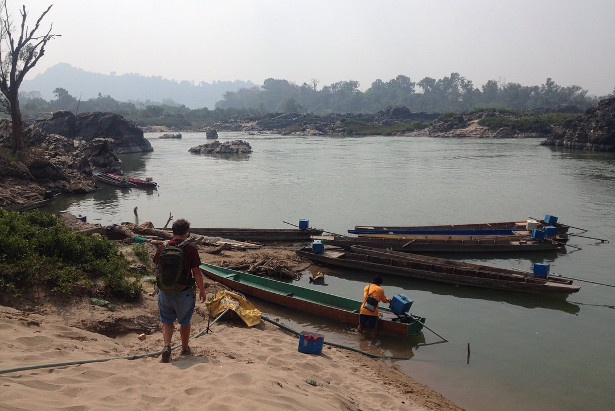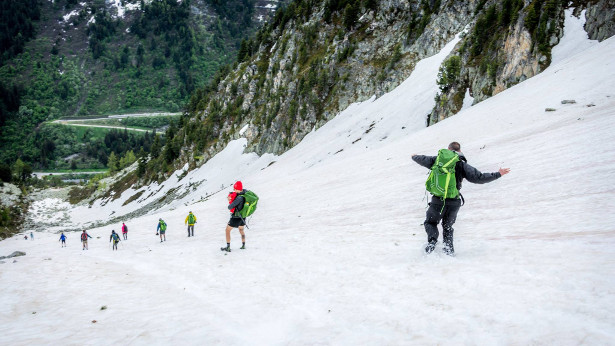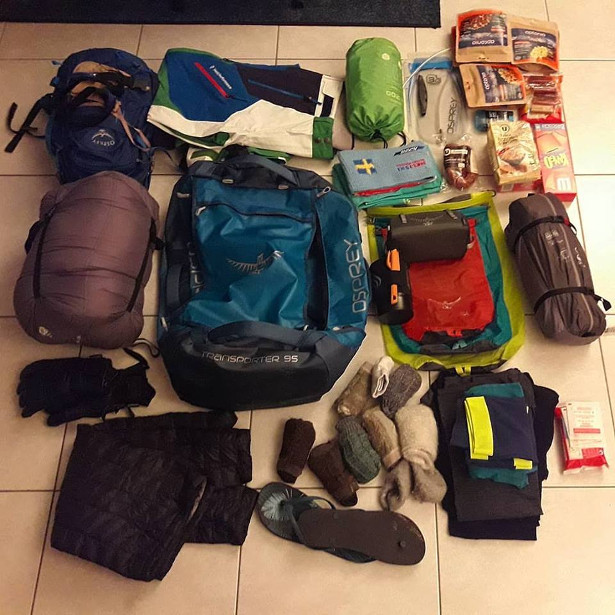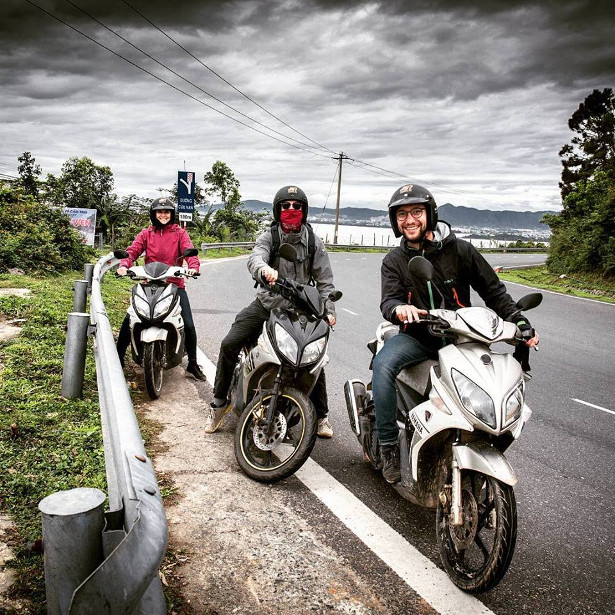 Victoria + Albert's new bath sizes open up options for Australian homes

Luxury British bath brand, Victoria + Albert, are pleased to announce the launch of a range of new size options for their popular Barcelona and Mozzano bath collections, giving Australians a greater choice in bathroom style and design.
Offering more sizes to suit each individuals' bathing preferences and needs, the new Barcelona 2, Barcelona 3 and Mozzano 2 models offer additional practical features, whilst maintaining the aesthetics of the original Victoria + Albert bathtub designs.
All three models are designed for modularity to suit a variety of spaces, giving homeowners and interior designers the chance to add a touch of modern luxury to bathroom designs.
The Barcelona 2, at 1698mm long, is the most compact tub in the collection, allowing it to be installed in smaller bathrooms where space is at a premium. Its sister tub, the Barcelona 3, is slightly larger at 1792mm.
Following the beautifully crafted detail of the original Mozzano bath, the Mozzano 2, measuring 1685mm, is a larger offering that adds real architectural presence to a bathroom, while the reclining angle makes for a comfortable soak.
The designs are not only elegant and minimalistic, but installing the Barcelona 2, Barcelona 3 and Mozzano 2 has never been more convenient. The baths feature a void space beneath for waste plumbing which reduces the need to disturb the flooring, making it ideal for renovations or interior refreshes.
Victoria + Albert's Marketing Director, Jonathan Carter, says this new collection brings more to a home's bathroom than just modularity.
"These three beautiful additions to the Victoria + Albert range offer so much more for homeowners, as well as hotels," said Mr Carter.
"The bath tubs allow you to have a really deep comfortable soak, but the lower internal dimensions give easier access for parents helping kids to bathe."
"Barcelona and Mozzano are some of our most popular models that have been specified in luxury hotels and residences around the world, so we're delighted to be able to introduce these new modular options that suit a variety of installations."
For those looking for a complete, co-ordinated look the Barcelona 2 and Barcelona 3 match perfectly with the Barcelona 48, Barcelona 55 or Barcelona 64 freestanding basins and are available in seven different exterior finishes; Gloss Black, Matt Black, Anthracite, Stone Grey, Light Grey, Matt White and the standard QUARRYCAST™ white.
Like all of Victoria + Albert's baths, the Barcelona 2, Barcelona 3 and Mozzano 2 are made from QUARRYCAST™, Victoria + Albert's signature material made from finely ground Volcanic Limestone™ and high quality resins. Naturally white, beautifully strong and lightweight, QUARRYCAST™ is easy to clean, scratch and stain resistant and retains heat for longer than cast iron and steel enamel.
For more information about Victoria + Albert and the new bath collection, please visit the website https://vandabaths.com/aus/australasia/
Puppy Love: 44% Of UK Dog Owners Would Wear Matching Outfits With Their Dogs
The new data also revealed that 32% will be dressing their pups up for Christmas
www.savilerowco.com/blog/news/win-a-made-to-measure-shirt-for-your-dog/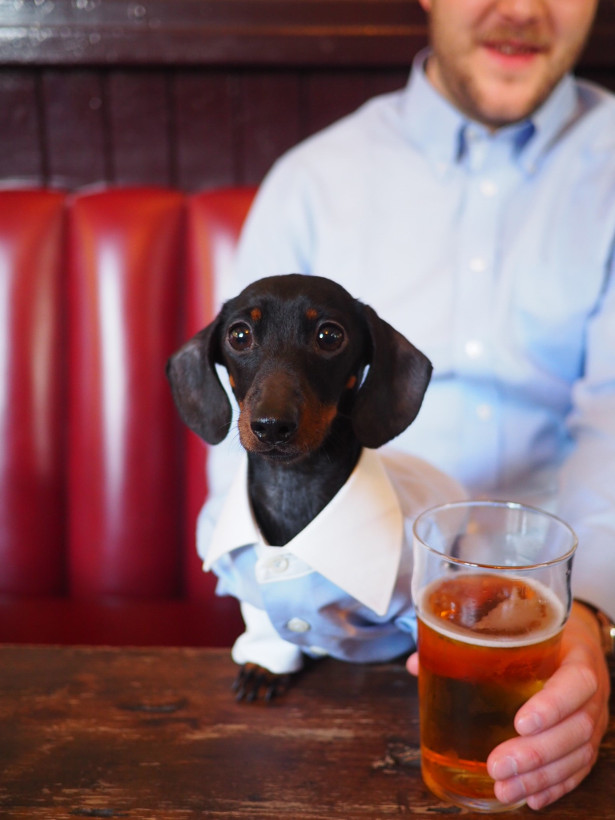 FACEBOOK | TWITTER | INSTAGRAM
A recent study has revealed that 44% of UK dog owners would wear matching outfits with their dogs.
There are approximately 12m dog owners in the UK, meaning 4.85m Brits would wear matching outfits with their dogs.
The data from Savile Row Company, a London-based suits and shirts tailor, has highlighted the depth of love UK dog owners have for their pets.
So, why would dog owners go as far as matching their beloved pets?
Alison Davies, owner of Bun the Sausage Dog, a doggy Instagram influencer with over 21K followers, said: "We share our homes, food, love and (in our case) bed with the dog. Dogs are our best friends and who doesn't want to match with their bestie"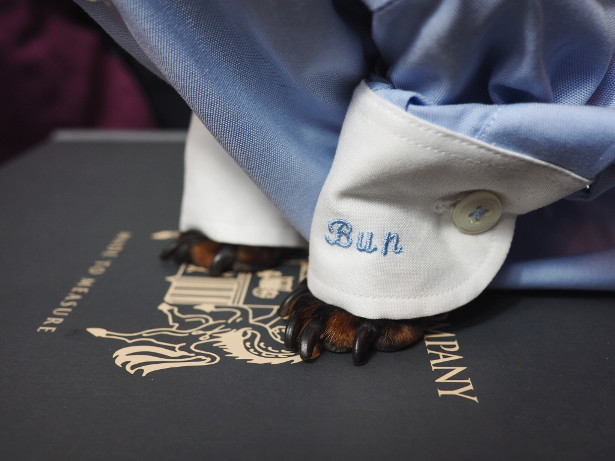 "We have probably spent about £100-120 ourselves and we have been lucky enough to be gifted about £200-250 worth of coats and clothes for Bun."
In fact, 65% of respondents class their dogs as a 'member of the family' and 15% go as far as to describe their dogs as 'like a child' to them.
Dogs being seen as an extension of the family explains why owners like to dress them up, 75% of owners admit purchasing an outfit for their dog at some point.
Almost a quarter (24%) stating that they regularly dress up their dogs and over a third (34%) saying they dress their fur babies, but only for special occasions, such as Christmas.
Of this same group, 40% admitted to spending more on their dogs than a member of immediate family over Christmas, and 25% of these dog owners have spent more on their dogs than a partner.
 
Have a well-engineered Christmas! Tool Up for Christmas with SGS Engineering! 17″ Heavy Duty Tool Box / 26″ Professional 5 Drawer Roller Tool Cabinet / Stainless Mobile Heavy Duty 3-in-1 Tool Box.
FACEBOOK | TWITTER | INSTAGRAM | YOUTUBE
17″ Heavy Duty Tool Box
with Reinforced Carry Handle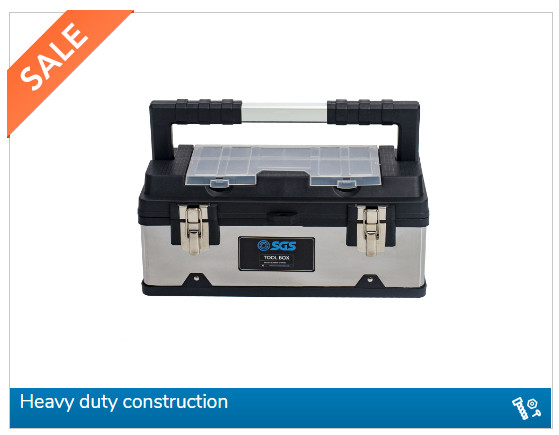 Perfect for DIY beginners and new home owners alike, this good looking, well proportioned toolbox, with plenty of handy compartments, is perfect for storing and carrying your kit.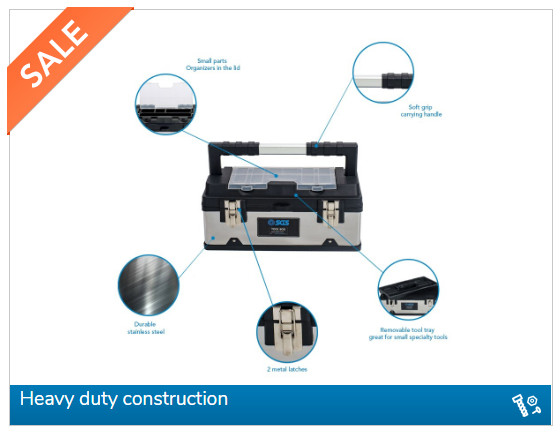 Crafted from stainless steel with a plastic base, this heavy-duty, durable tool box is the ideal combination of durable and light-weight. Featuring strong-metal clatches, space for a padlock and a large, durable soft grip handle, it's secure and easy to carry.
RRP: £18.00 inc. VAT
See more at :- www.sgs-engineering.com/stbp100-heavy-duty-toolbox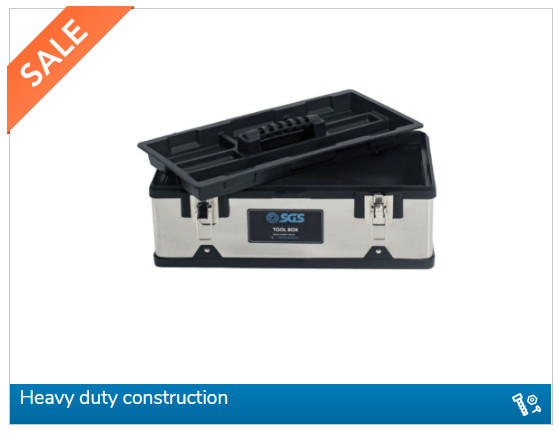 26″ Professional 5 Drawer Roller Tool Cabinet
From Etsy entrepreneurs to serious DIYers, this is the workshop dweller's perfect gift… In fact, it's ideal for anyone who's outgrown their toolbox – or perhaps you just want to drop a little hint for them to be neater.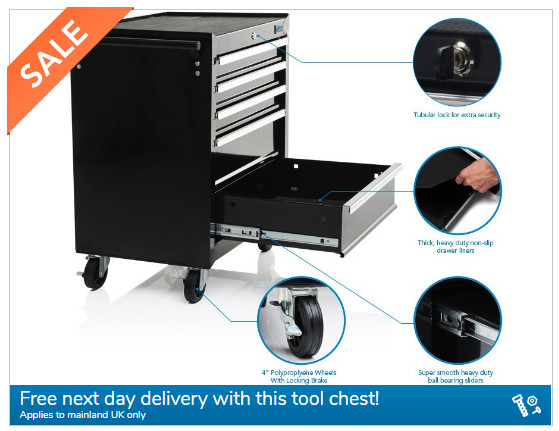 The professional 5 drawer roller cabinet from SGS engineering is ideal for workshop, automotive and garage use. It can hold a myriad of tools, keeping the work space organised, neat and tidy. Thanks to its polypropylene wheels with locking brakes and sliding drawers which click into place when fully extended, essential tools will always be to hand.
RRP: £409.19 inc. VAT
See more at :- www.sgs-engineering.com/professional-5-drawer-roll-away-tool-cabinet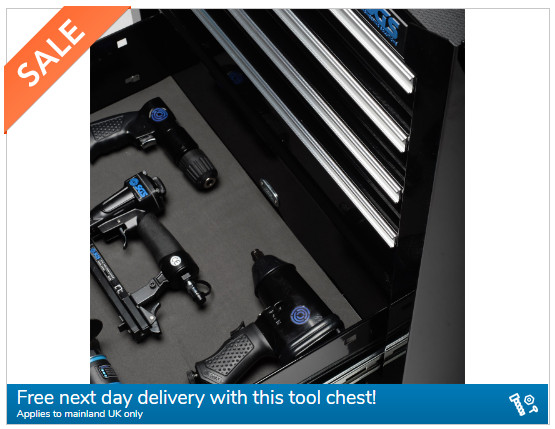 Stainless Mobile Heavy Duty
3-in-1 Tool Box
For anyone who needs to take their kit out on the road. Be it a builder of houses, make-up artist, photographer or model-maker, make their life that little bit easier and sleeker this Christmas.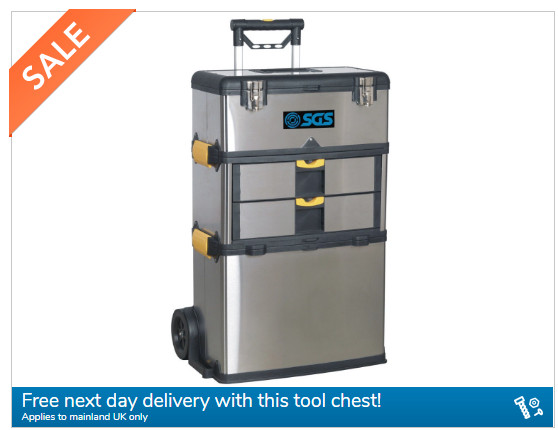 Whether they work from home or on-the-go, this versatile, heavy duty, nobile tool box is a great way to store everything they need to get the job done. The tool chest separates into three units to allow for top notch organisation. Its heavy-duty casing gives peace of mind that the tools-of-their-trade will be safe & secure, even when in transit, and its handle and rear wheels mean no heavy lifting.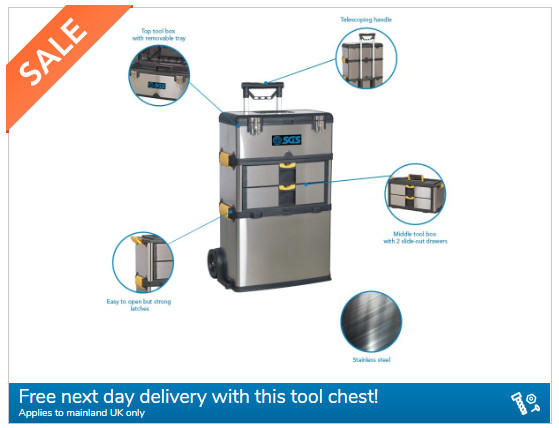 RRP: £155.99 inc. VAT
See more at :- www.sgs-engineering.com/stc500c-mobile-heavy-duty-stainless-3-piece-tool-box
Have a well-engineered Christmas!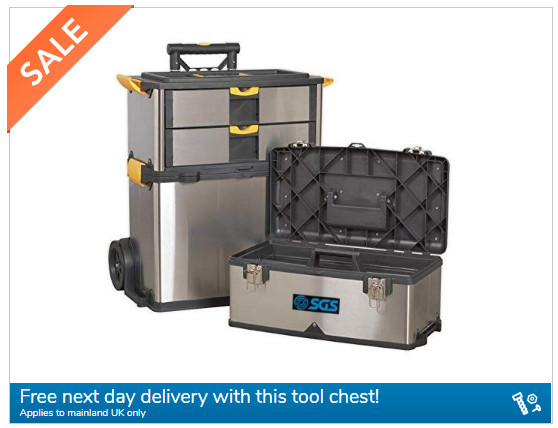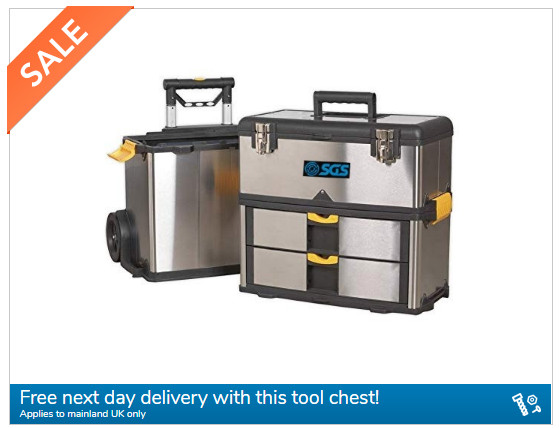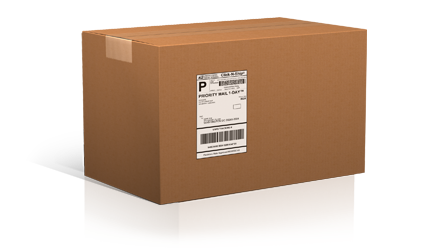 STILL TIME!! Ross & Ross Merry Christmas Man Boxes are Ideal for Christmas Eve Boxes and Christmas Presents! www.rossandrossfood.co.uk
Check Out the 14 different types of Man Box for your Dad, Brother, Husband and Boyfriend!
See all the man boxes at :- www.rossandrossfood.co.uk/product-category/man-box/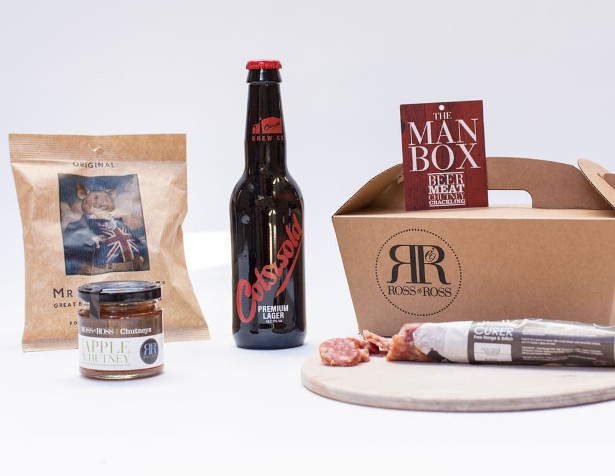 FACEBOOK | TWITTER | LINKEDIN | INSTAGRAM | YOUTUBE
Ross & Ross work with some of the best artisan producers in the Cotswolds to bring your favourite fella a hamper packed full of their finest fare. The Merry Christmas Man Box is only £22 and is the perfect gift for anyone who truly appreciates great British food. It also comes with a special Christmas tag to write a personalised message for the lucky man who finds this under the tree!
The Merry Christmas Man Box contains:
Premium Cotswold Lager – made by the Cotswold Brewing Co, this is a smooth, subtle lager with a soft, fruity flavour that is additive-free, preservative-free and unpasteurised for the freshest possible taste
British Charcuterie Original Salami – made by the Cotswold Curer, Cirencester, this award-winning, air-dried salami is based on the classic French 'Rosette' De Lyon, but produced in the Cotswolds using locally sourced free range pork. It has a mellow yet complex flavour with great depth and balance.
Mr Trotter's Great British Original Crackling – cooked in small batches by hand, these pork scratchings are made from 100% prime British pork skin from the finest British pigs to deliver the ultimate porkie crunch (contains gluten)
Smoked Apple Chutney – slow-cooked Cotswold apples combined with a delicious smoky flavour makes this a great accompaniment with all things pork.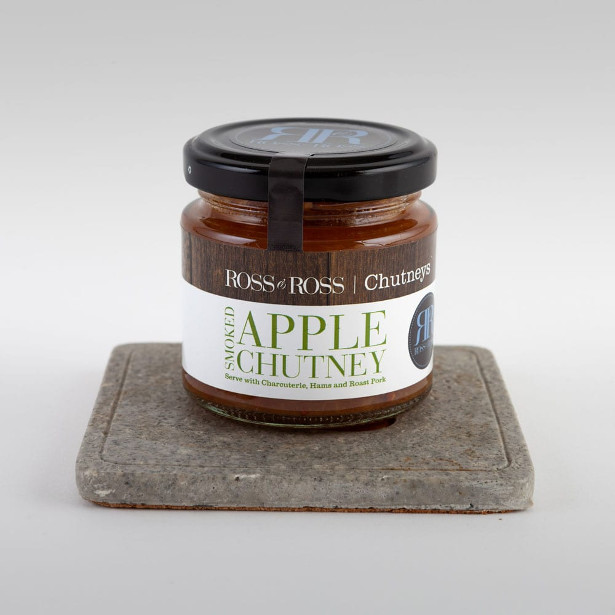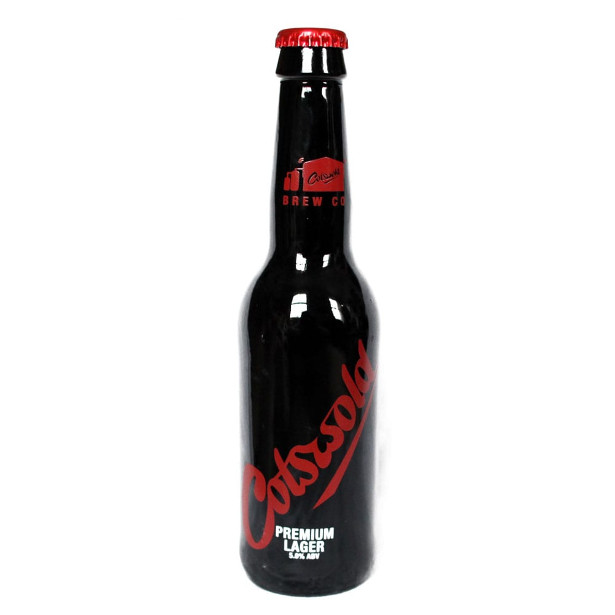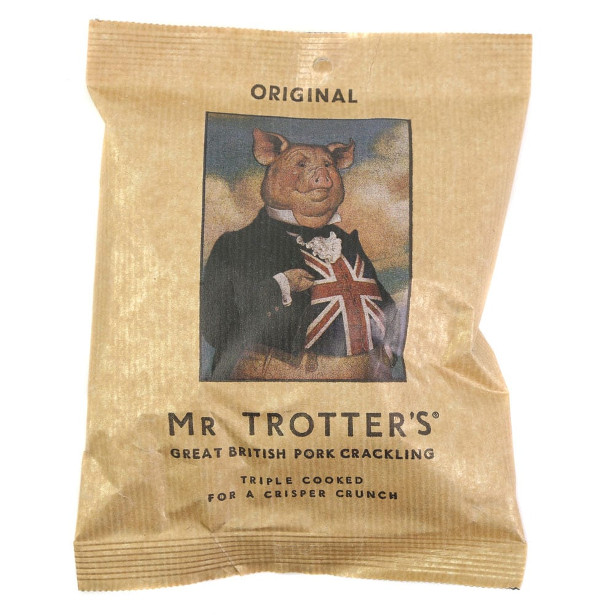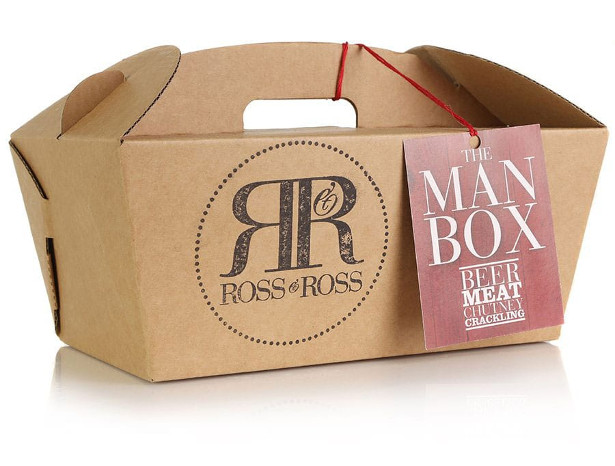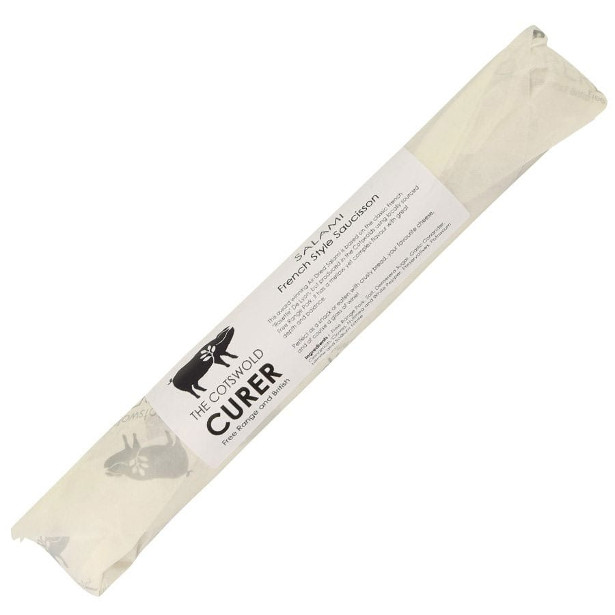 Here is a gift idea for MOM's, Single mom's, a care giver with an adopted or foster child, or a tween.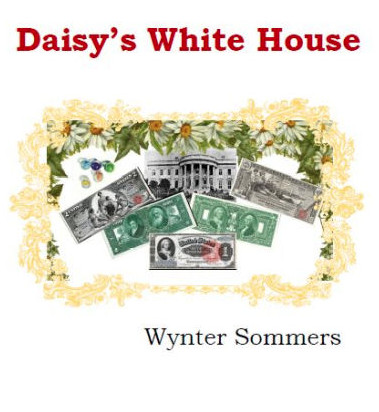 Any care-giver reading these aloud with their child can create unique and interesting conversation. Some books have a "Did You Know?" section in the back which clarifies the facts, giving any care-giver quick access to real facts during discussions.
The books are about Daisy, is an orphan adopted during WWII in the United States. Daisy was adopted by a single working woman who is very successful.
The two redefine marriage and address topics such as gossip vs propaganda, true leadership, the temptation of plagerism, the positive consequences of making the difficult right choices in school, adoption, hope, self-acceptance, the definition of "the perfect family for me", PTSD/ shell shock, how a civilian can support the troops, community gardens, doing without to support a larger cause (rationings), gerrymandering, honor, respect and community gardens. Each story is crafted to have a happy ending and it is infused with researched facts. When you purchase the bundle set (ISBN 978-1-7184-0000-9 retail: $77.77) you get an extra "lesson plans" book to guide you with activities for and vocabulary definition for each story.
These Award Winning books have been enjoyed by all ages and are perfect for those who travel as well as those who kindness, manners, respect and good citizenship all while appreciating the way life was for children during World War II in the United States.
====Award Winner for Play which Advances Learning PAL (ARTICLE)===> http://playonwords.com/award/2018/08/14/daisys-adventures-set-1-pure-force-enterprises/
=========Publisher: Pure Force Enterprises Publishing (PFE Publish)
=========Publisher contact: GJ dePillis
========(Book 9) Daisy's White House ISBN13: 978-0-9791080-9-9 ISBN10: 0-9791080-9-8
========> Daisy's White House (Amazon)
Daisy's White House https://www.amazon.com/gp/product/0979108098/ref=dbs_a_def_rwt_bibl_vppi_i1
========> Daisy's White House (Barnes & Noble)
Daisy's White House https://www.barnesandnoble.com/w/daisys-white-house-wynter-sommers/1128933690?ean=9780979108099
========> Daisy's White House (Ingram iPage for Schools/ Libraries)
Daisy's White House https://ipage.ingramcontent.com/ipage/servlet/ibg.common.titledetail.pd1000?queryString=H4sIAAAAAAAAABXKsQqDQBCE4VcJU1uc7ZbxQFLoC4iF4gmS05XdFTEh7561-_5hvtAJNA9ZUwFlBpkczt1AeDK_4dYPqAzBlX19tXWD–yOTRtv76CuKwu4K95MlvEwFq_z2izJQ3ldkyj6_vcHMnVUy3IAAAA&R=59238157&dNo=1
====> Amazon
https://www.amazon.com/Wynter-Sommers/e/B07F75F7XW/ref=sr_ntt_srch_lnk_1?qid=1539965206&sr=1-1
OVOBoom PERSONAL – MOBILE –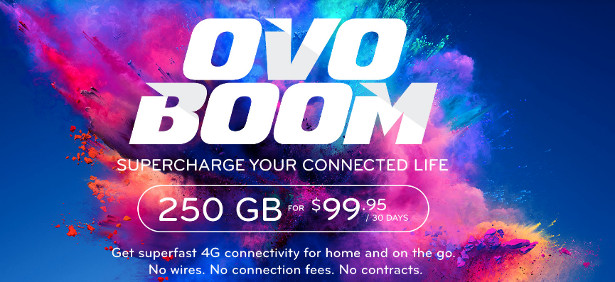 If you're burning mobile data faster than you can recharge it, you need the new OVOBoom. It's offering huge prepaid mobile broadband data plans of 50GB for less than $50, up to the massive 250GB which is currently available for $99.95 per 30 days. Plug OVOBoom into a pocked-sized portable modem or sim-enabled tablet to create your own personal wifi hotspot that travels with you to supercharge your connected life. ovo.com.au
THE UK'S MOST ACTIVE REGIONS REVEALED
The North East, Northern Ireland and South West are the UK's top three most active regions
The UK's most active person is a man aged 35-44 living in the North East
A LEAGUE table revealing the regions where people exercise or play sport the most every month has been revealed.
A survey of more than 7,600 UK adults published by Decathlon in their Activity Index 2018, which surveys levels of physical activity and participation in sport every month, revealed that the North East is the most active region in the UK.
Residents in this part of the country exercise more often per month than any other, doing so a 5.20 times per month on average – compared to the UK average of 4.82 times per week.
The data also painted a picture of the UK's most physically active person.
Men aged 35-44 living in the North East are the most active, exercising or playing sport more than those of any other age, gender or region.
Those living in Northern Ireland (5.04 times) and the South West (5.03 times) in cities like Bristol and Bath were the second and third most active in the UK.
Wales (5.02 times) and Scotland (4.87 times) completed the list of the top five most active regions in the UK.
Philippe Rebelo, UK marketing director at Decathlon, commented: "It's interesting to see how widely spread activity levels across the UK are. There is no clear North-South divide in terms of participation in sport and exercise, but it is interesting to see how low down London is on the list – being the third least active region in the UK.
"It is encouraging that it looks like, on average, British adults exercise at least once per week, even in the least active regions – but this could be higher. Playing sport or exercising needn't be expensive – it doesn't have to involve pricey equipment or membership fees. It can be as simple as heading out for a walk or a run. And equipment and sporting apparel can be quite affordable these days, so even when some form of padding or technical wear is required to exercise safely, it doesn't have to break the bank."
The research found that those living in the North West were the least active in the country.
Residents across areas such as Liverpool, Manchester and Chester take part in sport or exercise 4.47 times in a month.
The NHS advises that adults aged 19 to 64 should "be active daily" and do "150 minutes of weekly physical activity". For more information on the NHS' guidelines, visit https://www.nhs.uk/live-well/exercise/
The top 10 most active regions in the UK:
North East
Northern Ireland
South West
Wales
Scotland
Yorkshire and Humberside
East Midlands
South East
West Midlands
London
The Decathlon Activity Index tracks rates of participation in sport and other physical activities across the year through a monthly, national survey.
Decathlon has 45 stores in the UK and sells a variety of sports equipment, clothing and accessories perfect for those want to get active or excel their performance.
For more information, visit www.decathlon.co.uk
Especially with this great selection for the whole family!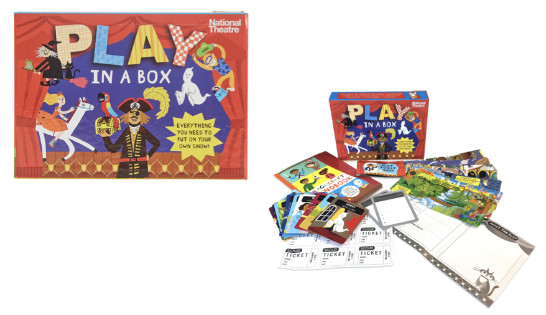 Create, direct and act in a play, build a property empire, go bowling or build a warship… the possibilities are endless!
You won't be bored this Boxing Day.
Play In A Box – £12.99 – National Theatre Bookshop – shop.nationaltheatre.org.uk
London Underground Monopoly Board Game – £29.99 – London Transport Museum Shop – www.ltmuseumshop.co.uk
Special Edition Johnston Scrabble – £49.99- London Transport Museum Shop – www.Itmuseumshop.co.uk
HMS Belfast Construction Set – £25 – Imperial War Museums shop – www.iwm.org.uk
Wood Bowling Game – £5 – Flying Tiger Stores – uk.flyingtiger.com
Bingo Game With Wheel – £10 – Flying Tiger Stores – uk.flyingtiger.com
Coding for future employment – Celebrating teachers as the change makers
By: Charlene Verzmoter, Philanthropies Lead at Microsoft

It can be difficult for educators to remain motivated in the current age. The world is transitioning into the Fourth Industrial Revolution, and with this comes the tension between teaching what is advised in the national curriculum, and feeling compelled to introduce learners to the digital future.
Educators from across the Middle East and Africa region agree that the integration of technology into set work can make the teaching experience easier and more interactive, however, infrastructural and socio-economic challenges continue to hinder this process.
Similarly, these teachers believe that current education curricula across the region do not make provision for Information and Communication Technology (ICT)-related teachings.
Studies around the world predict a future where new jobs will almost certainly contain something related to Science, Technology, Engineering and Mathematics (STEM). Today, technology jobs make up 50 percent of the workforce. This number will grow to 77 percent in the next decade.
In addition, McKinsey & Co estimates that by 2030 up to 375 million people will need to switch from the work they are doing today. And it's predicted that 65 percent of school pupils will move into careers that don't exist yet.
As part of Microsoft's Computer Science Education Week efforts to promote the importance of coding and technology in education, we spoke to a few teachers from across the Middle East and Africa region to uncover some of the challenges they experience:
Phuti Ragophala, former principal of Pula Madibogo Primary School in South Africa, says the country's school curriculum is still far from preparing learners for careers of the future. "It speaks very little to nothing about coding, web design, programming or technology engineering. There is no free Wi-Fi in schools, let alone using a laptop as a teacher or as learners. We still have many teachers and learners with zero knowledge about basic computing skills."
Adds Wejdan Mihi, English Teacher at Marran Elementary and Intermediate School in Saudi Arabia, "Students need technical discipline, teamwork competencies, communication skills, leadership skills, problem-solving competencies and managerial abilities. Our curriculum should therefore be expanded to include coding subjects and technology classes, because these subjects train learners on those competencies – which all employers expect graduates of today to have."
Taking upon themselves
To demonstrate the impact of computer science on future job prospects and economic growth, teachers throughout the Middle East and Africa have begun integrating technology into their everyday teaching methods. This assists learners in gaining a basic understanding of what the digital future holds, brings computer science education to students in the absence of adequate provision being made in national curricula and illustrates how coding is just a reality of life today.
Says Ilker GÖler, Information Technology and Software Teacher at Tekirdag AKA College in Turkey, "The national curriculum in Turkey for the Information Technology branch is out of date, and I believe it doesn't add much value to the students. That is why I make my curriculum flexible and in line with today's technologies. For example, I teach coding, robotics, 3D Design, etc."
Adds Charmaine Roynon of Edupaths SA in South Africa: "I work with teachers in many schools across SA to empower them to instil collaboration, skilled communication, Information and Communication Technology use, innovation, self-regulation and other skills in their learners. Sadly, many teachers still use the 'talk and chalk' way of teaching, and do not understand the pedagogy of relevant and deep learning. Professional development around problem-based learning and integration of Information and Communication Technology is necessary because it will empower teachers to [train their students in those skills]."
Israeli private school Beta School, teaches coding to kids from the fourth grade. According to Karina Batat, ICT Coordinator and Instructor at the school, "We work collaboratively with Office 365, which allows our learners to express themselves and communicate via Skype around the world. We also use Minecraft and MakeCode to offer the kids experience, creativity and help them prepare for life after school through critical thinking and problem solving."
Paula Barnard-Ashton, Lecturer at the School of Therapeutic Science in South Africa uses Sway for student projects, OneNote for work-based learning portfolios and postgraduate course collaboration tasks, Flipgrid and Teams for professional development groups and staff administration groups.
Bringing it home
Many of the teachers to whom Microsoft spoke agreed that a key demotivator to their daily duties is when students appear uninterested in course work, or would rather say no to attempting to learn something new before they even try.
But, as motivated and passionate educators, these and thousands of other teachers across the region are persevering to ensure students learn basic computer science skills across subjects and grade levels in schools, to add value to the lives of the children and adequately prepare for them for the future.
Technology companies like Microsoft recognise their responsibility to partner with the public sector to help our schools close the computer science gap. We believe the real value in learning computer science is not in the act of coding itself, but in building students' ability to be creative, resilient and collaborative – skills they will need to succeed in the modern workforce.
That is why Microsoft partners with several non-profit organisations across the Middle East and Africa, to bring digital skills and computer science education to young people in the region. On a global level, Microsoft has also been the largest and longest partner to Code.org, to reach more students and teachers, and promote computer science skills worldwide.
In fact, Microsoft recently announced a new multi-million recommitment, over three years, to help Code.org continue to pursue its mission and expand access to computer science for more students.
During Computer Science Education Week 2018, from 3 – 9 December, Microsoft will host Hour of Code events at various locations throughout the Middle East and Africa, to encourage educators and students to interact with coding experts and learn the latest tips and tricks to prepare for the future. During this time, Microsoft's latest Minecraft tutorial will also be available online and at the events. For communities with little access to the internet, these Hour of Code tutorials are available to download and install for offline use.
To learn more about how education leaders can build teacher, school counsellor and administrator capacity in equitable computer science education, read Microsoft's Computer Science Professional Development Guide here. Or, to gain more resources to empower you to adequately teach future-ready Science, Technology, Engineering and Mathematics education, follow this link to the Ignite STEM landing page.
Some brilliant images of Madame Tussauds wax figures Prince William and the Duchess of Cambridge and Boris Johnson and Theresa May sporting their Christmas to encourage the nation to help make the world better with a sweater for Save the Children's Christmas Jumper Day!
Seasonticketvalue.com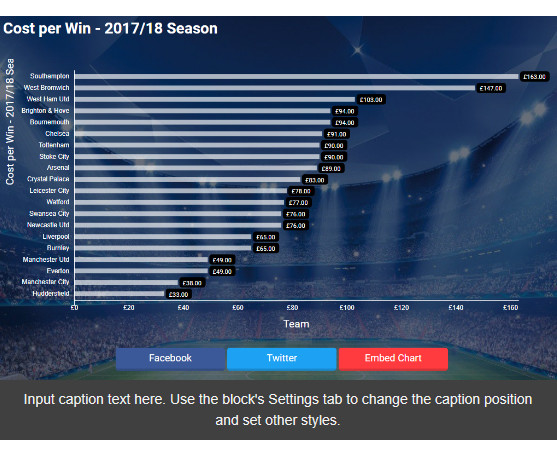 Following your favourite football team requires commitment, passion, and nowadays rather deep pockets. But, just how much money do you need to watch your heroes? We decided to take a closer look at each of the Premier League clubs' average season ticket prices and compare them with the team's on-field performances. For more information see https://www.seasonticketvalue.com •Huddersfield Town supporters were the happiest in the Premier League in 2017/18. With an average season ticket price of £199.50 combined with an impressive 23 points secured at home, the Terriers' faithful only paid £8.70 per point. Now you know why they were always singing.
•Southampton season ticket holders paid an average of £163.00 per victory at St Mary's last season (4 wins). That was a staggering £87.00 more than fans of Swansea City, who were regulated, paid to witness each home win (£76.00) at the Liberty Stadium.
•Manchester City provided plenty of value for under a tenner last season. Although season ticket holders coughed up an average of £609.50 for their seats, they were handsomely rewarded with a stunning 61 goals scored by their Sky Blue heroes. If you include the 14 goals they conceded, that brings the total cost down to £8.12 for each goal.
•North London clubs led the way with the highest average season ticket prices. Arsenal topped the table at £1,329.75 followed by Tottenham charging £1,172.50. Perhaps this proves the saying, "There are somethings in life you can't buy. For everything else there's Mastercard."
Input caption text here. Use the block's Settings tab to change the caption position and set other styles.
Data sourced from premierleague.com
Sporting Media Online is an independent sports marketing company that works with sports clubs, sports personalities and sports retail companies.
Move & Groove!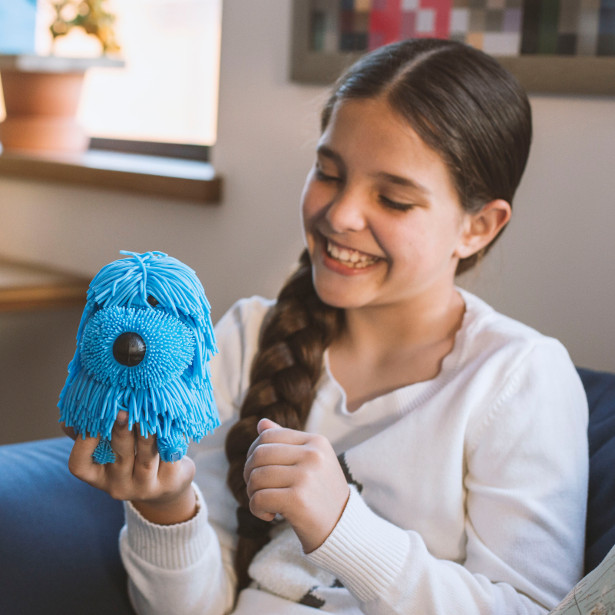 No-one grooves to music quite as adorably as Noodles, the Wobbly Dog from Thumbs Up! Listening to music makes many of us groove, right? But you haven't seen nothing yet, no-one moves to the music in quite so much style as Noodles. Every time you press the button on his back he proceeds with a bark, followed by a shake, dance and a wag of his tail. This little guy can wriggle and jiggle like the rest of us, watch as his whole body grooves to your soundtrack. Super cute!
As a novelty gift idea for the little ones (or any big kid at heart), removes them from the consistent use of computers and tablet screens, instead Noodles turns technology into a fun alternative that children can really get to grips with, interacting right in front of their very eyes instead of through a computer screen!
Introducing the new star of stage and screen, check out Noodles fresh trim, with his cool, hippy hairstyle, to add some delightful texture. Available in a choice of two vibrant colours; blue or pink, to brighten up the toybox.
Noodles, The Wobbly Dog is available to buy online for £12.99 from Very.
23andMe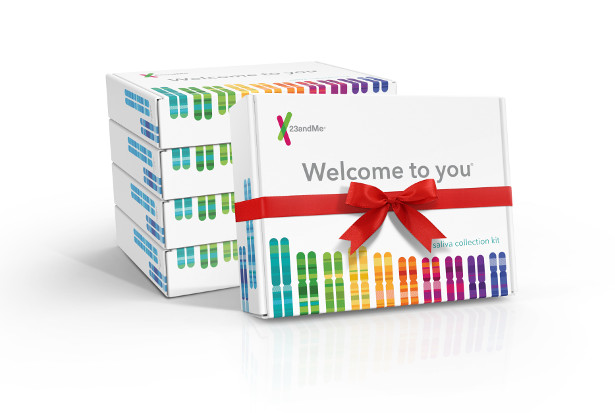 Health + Ancestry service: £149.00* now £104 with free gift wrapping
Ancestry service: £79.00* now £54 with free gift wrapping
23andMe's mission is to help people access, understand and benefit from the human genome, and the kits allow the user to uncover fascinating insights into their own health and ancestry; whether it be finding out what their genes tell them about their wellness (such as sleep movement, caffeine consumption and lactose intolerance), physical traits (such as proneness to bald spots, skin pigmentation and hair thickness), and ancestry composition (i.e. finding out what parts of the world their DNA is linked to).
In addition to finding out more about one's own genetics, 23andMe also offers 'share and compare' services where you can compare your data to that of your family's – making it possible to piece together genetic similarities and differences between family members. Furthermore, the data can also reveal extended family links by pinpointing 23andMe members who share DNA – meaning you can find and connect with relatives through 23andMe's database. Both these services are optional, and you would need to 'opt in' when signing up in order to access the information.
Share and compare: Share and compare your reports, and explore the genetic similarities and differences between you and family members
DNA Relatives: Users can opt-into the DNA Relatives tool to find, connect and message those who share DNA with them
The kits can be ordered directly from the 23andMe website and are extremely easy to use – simply producing a saliva sample at home and sending off for testing. The reports take approximately 6-8 weeks to be fully analysed.
Ten great Christmas gifts and accessories
for under £20 from Sue Ryder Online Shop
With the seasons changing and Christmas just around the corner, it's never too early to start thinking about festive home accessories and gift ideas for friends and family members.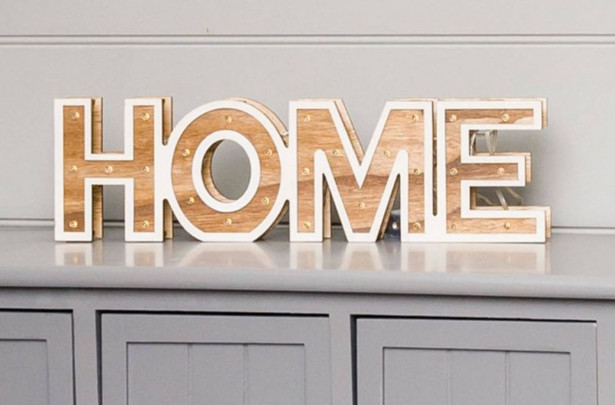 However, it can be an expensive time of year for some families, and it's easy for prices to add up when you're shopping for your nearest and dearest.
Sue Ryder's Online Shop offers brand new and exclusively sourced products which make the perfect, affordable Christmas gifts, with all proceeds Supporting Sue Ryder's palliative, neurological and bereavement care.
With many homeware products on sale for under £20, Sue Ryder's Online Shop is the perfect destination for meaningful gifts and Christmas accessories that won't put you out of pocket, but will help you to give back to a good cause this festive season.
The perfect gift to kick off the holiday season with, the Light Up Wooden Advent Calendar looks effortlessly stylish but can still be filled with festive treats. https://shop.sueryder.org/christmas-2018/christmas-decorations/light-up-wooden-advent-calendar-white-grey.html
The White LED Star Light will add a touch of cheer to any home all year around, not just at Christmas.
https://shop.sueryder.org/home/decorative-accessories/white-illuminated-led-star-light.html
For the homeware lover in your life, the HOME Light up sign from Sue Ryder's Online Shop is the perfect gift to brighten up cosy corners and mantlepieces. https://shop.sueryder.org/christmas-2018/christmas-decorations/home-wooden-light-up-sign.html
With red berries, frosted leaves and a glitter coating, the Christmas LED wreath lights are a festively themed gift which will look great on any front door. https://shop.sueryder.org/christmas-2018/christmas-decorations/christmas-wreath-with-lights-small.html
For a special way to package the kid's stockings this year, why not give these Christmas Crates a try? The perfect way to store small gifts for all those crafters who enjoy making festive hampers for their friends.
https://shop.sueryder.org/christmas-2018/christmas-home/merry-christmas-crates-in-grey-and-white.html
If you're looking for a festive themed gift, the Wooden light up Christmas Tree is a pretty decoration to add a little sparkle to any home. https://shop.sueryder.org/christmas-2018/christmas-decorations/wooden-light-up-tree.html
The Festive Fox Door Stop is a versatile gift – it's perfect for any age and makes the perfect home accessory not just for Christmas, but all year around.
https://shop.sueryder.org/christmas-2018/christmas-home/grey-fox-door-stop-filled.html
A great gift for the grandkids – this Kids Grey Star Stool is an ideal addition to any nursery or playroom. Perfect for relaxing on after a hard days play.
https://shop.sueryder.org/for-children/kid-s-grey-star-stool.html
The Light Up Wishing Tree is a great gift for the homeware lover in your life. It makes a striking centrepiece and can be decorated however you wish.
https://shop.sueryder.org/christmas-2018/christmas-decorations/led-tree-53cm.html
For an easy way to make your Christmas dinner feel more festive, these table Centre-pieces will help to create the perfect aesthetic.
https://shop.sueryder.org/christmas-2018/christmas-decorations/table-centre-piece-with-led-lights.html
As well as offering express delivery and safe and secure payments on their selection of Furniture and Homeware, Sue Ryder's Online Shop also offers free delivery over £50.
The full collection of Christmas gifts and accessories can be found at shop.sueryder.org.
IF YOU'RE CALLED ONE OF THESE NAMES, YOUR PARENTS ARE GOING THE EXTRA MILE THIS CHRISTMAS
Studio.co.uk unveils which children will most likely receive 'special' gifts
Studio.co.uk report personalisation gifts are up 40% YOY
Over 124,000 children's pencils personalised in one day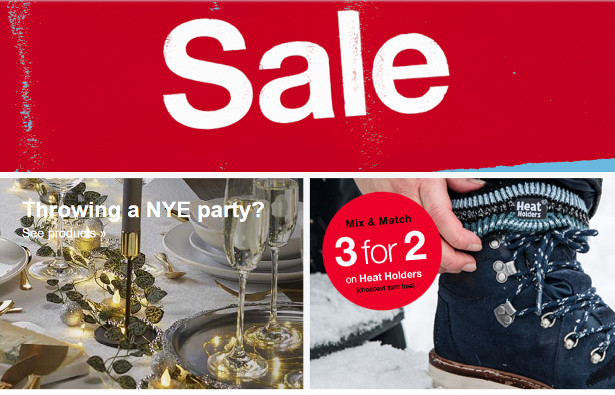 It used to be the latest toy, now it would appear that getting children's gifts personalised with their name is a sign that you've bagged the most thoughtful Christmas present this year.
Studio.co.uk has been inundated with personalisation requests in the lead up to Christmas with a 40% increase in orders vs the same time last year.
What's more the personalisation team have been working hard to get through the huge number of orders, with a record 60,000 orders personalised in one night.
The lucky children who can expect to see a personalised gift from Santa under their tree this Christmas include:
1 – Alfie
2 – Charlie
3 – Harry
4 – Amelia
5 – Olivia
The top five personalised gifts this Christmas are:
1. Personalised Animal Cutlery Set (£2.99)
2. Personalised Coloured Pencils (£1.99)
3. Personalised Family Christmas Tree Decorations (£1.99)
4. Personalised Wooden Puzzle (£7.49)
5. Personalised Supersoft Robe (£7.99)
Pete Burton, Head of Personalisation at Studio.co.uk, said: "Presents are instantly more special if they've been customised and we believe in offering this service for our customers at no extra cost. It really adds that little bit of Christmas magic to a present.
"We continue to look at our personalisation range to ensure it provides our customers with excellent choice and value, especially at Christmas time when you're looking for that something extra special."
Studio.co.uk, the largest multi-range digital value retailer offers free personalisation across 3,000 products, including PJs, colouring pencils, bathroom robes and decorations, ensuring that there's a gift for everyone.
The retailer stocks a wide range of excellent value products with over 63,000 SKU's available online ranging from clothing, electrical, household and gifts.
Joe Schmidt – Ireland Rugby Football Union Manager – wins Philips Sports Manager of the Year Award 2018
Dublin, Ireland – Signify in Ireland (formerly Philips Lighting Ireland), the world leader in lighting, today named Joe Schmidt, Manager of the Ireland Rugby Football Union Team, as winner of the Philips Sports Manager of the Year for 2018.
In what was a stellar year for Irish sport, the judging panel – consisting of eminent representatives of Ireland's leading sports media – had a difficult decision with regards to selecting a winner. Ultimately, the achievements of Joe Schmidt won out over the eleven other distinguished monthly winners (detailed below).
In March 2018, the Ireland Rugby Football Union team won their third Six Nations Grand Slam in the country's history – sealed with a 24-15 win against England at Twickenham, London. This was followed in June with the team's first series win in Australia since 1979. This outstanding year for Irish Rugby was capped with a clean sweep of Autumn International wins, including a stunning first victory (16-9) over the All Blacks on Irish soil in November.
Brendan Griffin, TD Minister of State for Tourism and Sport, and Joao Pola, CEO of Signify UK & Ireland, presented Mr. Schmidt with the 2018 award at a special luncheon in the Intercontinental Hotel Ballsbridge in Dublin today.
In attendance were the other Sports Managers who have won Monthly Awards this year, as well as representatives from Irish Sporting Bodies, the Media and Customers of Signify.
Signify became the new company name of Philips Lighting BV as of May 16, 2018. In line with this, the Sports Manager Awards will change as of 2019 to become the 'Signify Sports Manager of the Year Awards', as announced by UKI CEO Joao Pola today.
Philips Sports Manager of the Month Winners – 2018
Month
Winner Name
Team
Achievement
Dec
Ross Glavin
Moorefield GAA
Leinster Club Football Title Winners
Jan
Mark Ingle
DCU Mercy Ladies Basketball
National Cup Title winners
Feb
Joe Schmidt
Ireland Rugby Team
Six Nations & Grand Slam Winner
Mar
Gordon Elliott
Horse Racing
8 wins at Cheltenham & Grand National
Apr
Willie Mullins
Horse Racing
Champion Trainer for 12th Time
May
Leo Cullen
Leinster Rugby
European Champions & Guinness Pro 14
June
Joseph O'Brien
Horse Racing
Trainer Irish Derby Winner
July
Graham Shaw
Ireland Women's Hockey
World Cup Finalists
Aug
John Kiely
Limerick Senior Hurling Team
Winner All Ireland Senior Hurling Championship
Sept
Jim Gavin
Dublin Senior Football Team
Winner All Ireland Senior Football Championship
Oct
Stephen Kenny
Dundalk F.C
League of Ireland & FAI Cup Champions
Nov
Zauri Antia
Irish Boxing High Performance Unit
Women's World Championships Gold – Kellie Harrington
Where to Wellness Holiday in 2019: Your 12 Month Guide
Follow your every wellness whim in 2019 with a year's worth of inspiration and motivation to indulge in health-enhancing wellness experiences around the world. From January detox retreats in Switzerland to summer fitness breaks in Ibiza, Health and Fitness Travel, the wellness holiday specialists reveal their month-by-month guide of the best wellness holiday destinations for 2019, so you can make this the year to nourish your mind, body and soul.
January: Detox Cleanse in Switzerland: Grand Resort Bad Ragaz Detox
Ok so the 'sensible' Christmas didn't go quite to plan (or even remotely near to plan), but not to worry; all can be resolved with a revitalising detox retreat in Switzerland. Set amid the dramatic Swiss Alps, rid your body of unwanted toxins with a comprehensive digestive tract cleansing. A new year means a new you, so give your body the A-list treatment it deserves with state-of-the-art tests, analysis' and treatments. Utilising the latest technology, in addition to lymph and full body massages that intensify the cleansing process, your body will feel lighter, fresher and totally rejuvenated.
Health and Fitness Travel (0203 397 8891 healthandfitnesstravel.com) offers 7 nights at Grand Resort Bad Ragaz from £7,385pp or £8,160 for single occupancy. Price includes full board, a wellness programme and return transfers.
February: Embrace Holistic Wellness in Bali: Svarga Loka Holistic Healing
With the Christmas festivities a distant memory and the warm glow of summer still a mere speck on the horizon ahead, if there ever was a time to get away February would be it. A short month with even shorter days, use your time wisely with an invigorating healing trip to Bali. Utilising century-old Balinese traditions, spiritual priest rituals and powerful mantra massages, your body will be coerced into releasing any stored tension and your energy levels will rebalance. The combination of treatments, therapies and medicine will allow you to go home nourished both inside and out.
Health and Fitness Travel (0203 397 8891 healthandfitnesstravel.com) offers 7 nights at Svarga Loka from £2,450pp or £3,065 for single occupancy. Price is full board, with a wellness programme and return private transfers
March: Cultural Exploration in India: Pravassa India
If January is the month of making resolutions, then March is the month of celebrating them. Take a break from all your hard work and head east to discover India. Explore the beauty and diversity of this culturally rich and vibrant country. Get lost in all its captivating charm, from the mixture of exotic sights, hypnotic sounds of mantra chanting and the trail of sandalwood incense lightly filling up your senses. Embark on a wellness adventure that brings you up close with thousands of years of cultural traditions and history. Abundant in temples, meditation centres, yoga ashrams and retreats, India promises to satisfy your well-being needs. This charming, fragrant and colourful land will welcome you with open arms and leave you inspired, with a new perspective of the world around you.
Health and Fitness Travel (0203 397 8891 healthandfitnesstravel.com) offers 12 days at Pravassa India from £3,845pp or £4,830 for single occupancy. Price includes accommodation, breakfast, programme inclusions and return private transfers.
April: Total Body Conditioning in Tenerife: Baobab Suites Pilates
Wahoooo…Springtime in Europe has officially arrived and for happy heliophiles that means no longer succumbing to jet lag and long-haul flights to get a fix of Vitamin D. It is also the perfect excuse (as if you need any) to head to the Canaries for some Pilates, body conditioning and full body TLC. This comprehensive wellness programme focuses on improving flexibility and strength to increase both awareness and enhance control of your entire body. With muscle evaluations, postural analysis and nutritious plant-based cuisine, transform yourself from the inside out under the warmth of the Spanish sun.
Health and Fitness Travel (0203 397 8891 healthandfitnesstravel.com) offers 5 nights at Baobab Suites from £785pp or £1,375 for single occupancy. Price includes breakfast, with a wellness programme and return private transfers.
May: Get Fit for Summer in Ibiza: The Body Camp
Push yourself to the limits on the beautiful Mediterranean island of Ibiza. Guests will experience a full body transformation, alongside an important focus on the mind. Discover the great outdoors with a variety of fun fitness classes, from circuit training and boxing, to body sculpt and water activities. Learn to cook healthy meals from informative nutrition workshops, ensuring you can put your new nutritious lifestyle into practice when you return home. A revitalising dip in the heated salt water wool will help you unwind after an energetic day along with a full body massage for restoration and repair.
Health and Fitness Travel (0203 397 8891 healthandfitnesstravel.com) offers 7 nights at The Body Camp from £1,250pp or £1,850 for single occupancy. Price includes full board.
June: Be Active, Mindful and Balanced in Portugal: Monchique Mindful Triathlon™
Take your Summer journey to the serene woodland and mountain range or explore the hills and valleys in this nature haven in Portugal. Whether you're an active traveller looking for a little more balance, or a dedicated yogi looking to deepen your practice, this Mindful Triathlon holiday in Portugal is sure to be a winner. Embracing 3 core tenets, be active amid the serene forests with a nature walk, learn mindfulness with chakra mediation, and find balance with activities such as yoga and Pilates. Finally, unwind by indulging with a restorative massage at the Sensorial Spa to leave you feeling deeply relaxed.
Health and Fitness Travel (0203 397 8891 healthandfitnesstravel.com) offers 7 nights at Monchique from £685 or £1,070 for single occupancy. Price includes breakfast, a wellness programme and return private transfers.
July: Healthy Hiking in France: Quintessence Sports & Health Retreat
Are you sick of fly and flop holidays? Why not try something a bit more physically challenging and mentally stimulating this Summer with an exhilarating trip to the French Alps. Explore the dramatic mountains with a scenic hike or choose to find balance with outdoor yoga in the cool mountain air. An unmatched fitness retreat with a touch of luxury, fresh altitude, cosy accommodation and amenities like the garden Jacuzzis assure to make your getaway a true retreat experience. Enjoy free time reading from the library to build your knowledge on various healthy practises that you can take home.
Health and Fitness Travel (0203 397 8891 healthandfitnesstravel.com) offers 7 nights at Quintessence from £2,665pp or £2,580 for single occupancy. Price is full board, with a wellness programme and return private transfers.
August: Sleep Well in Mauritius: Shanti Maurice Shanti Sleep
Long hot Summers may be great for bronzed skin and picnics, but for insomniac's world-over light mornings and stuffy bedrooms just add fuel to the sleepless fire. With over 70 disorders in existence, and approximately two-third of people in the UK reporting sleep problems, the Shanti Sleep programme seems to be exactly what the doctor ordered. Utilising 'Yoga Nidra' to ensure deep relaxation, you will also receive indulgent spa treatments, such as reflexology and ayurvedic massage to help reduce stress. Return home feeling well rested and infinitely more positive having finally had your 40 winks.
Health and Fitness Travel (0203 397 8891 healthandfitnesstravel.com) offers 7 nights at Shanti Maurice from £3,955pp or £4,005 for single occupancy. Price includes half board, with a wellness programme and return private transfers.
September: Re-boot Your Health in Greece: Euphoria Retreat
Euphoria Retreat is the perfect place to relax and redefine the relationship between your mind and body. Reinvent yourself through a wide range of rejuvenating spa treatments designed to help guests achieve an enduring inner-balance. Enjoy their delightful cuisine which is not only delicious but also significantly boosts your metabolism and energy levels. Experience an authentic healing philosophy that draws inspiration from both Eastern and Western medicine. With complimentary spa treatments and health-boosting fitness classes, take a healing journey of transformation at this tranquil Greek retreat.
Health and Fitness Travel (0203 397 8891 healthandfitnesstravel.com) offers 7 nights at Euphoria Retreat from £2,195pp or £2,520 for single occupancy. Price includes full board, a wellness programme and return private transfers.
October: Realise Your Full Potential in Turkey: Six Senses Kaplankaya Full Potential
Trick O' Treat yourself to the gift of good health this Halloween as you embark upon a journey to realising your full potential at Six Senses Kaplankaya in Turkey. Set in a secluded bay of the Milas province with panoramic views of the Aegean, this is an idyllic winter getaway to work on your wellness. Find vibrancy, radiancy and energy with a comprehensive and bespoke wellness programme designed to guide you on a road to health and happiness. With a host of rejuvenating spa treatments and exhilarating adventure tours, this is one holiday you won't want to forget.
Health and Fitness Travel (0203 397 8891 healthandfitnesstravel.com) offers 7 nights at Six Senses Kaplankaya from £2,485pp or £3,530 for single occupancy. Price includes breakfast, a wellness programme and return private transfers.
November: Perfect Your Asanas in Thailand: The BARAI Spa Bespoke Yoga Journey
Beat the winter blues this November and venture east to a world of palm-fringed beaches, cobalt waters and opulent palaces, for a bespoke yoga journey at The BARAI Spa. Realise the invaluable benefits of your yoga practice by reconnecting your body and soul, improving physical fitness, increasing flexibility, calming the mind and boosting immunity. Enjoy a private yoga lesson or selection of restorative treatments, all enhancing the development of your yoga practice. The result? A you that's re-energised, renewed and ready to face life's challenges.
Health and Fitness Travel (0203 397 8891 healthandfitnesstravel.com) offers 7 nights at BARAI from £2,335pp or £3,420 for single occupancy. Price is full board, with a wellness programme and return private transfers.
December: A Non-traditional Christmas in Thailand: Amanpuri Awareness
Take a time out from the traditional at Christmas as you restore your inner balance with a winter wellness trip to Amanpuri on the beautiful island of Phuket. A highly meditative and relaxing experience; embrace a bespoke immersion of the mind, body and soul under the guidance of a former Buddhist monk. As your mindfulness and awareness improve, notice how stresses dissipate, leaving you with clarity, direction and inner peace. With enchanting views of the Andaman Sea and breath-taking pink sunsets, have yourself a merry little Christmas and swap white snow for white sand this winter.
Health and Fitness Travel (0203 397 8891 healthandfitnesstravel.com) offers 7 nights at Amanpuri from £5,520pp or £7,900 for single occupancy. Price is full board, with a wellness programme and return private transfers.
For advice, guidance and booking visit www.healthandfitnesstravel.com or call 0203 397 8891
Peace, Unity, Harmony…
EVERYTHING IS A LIE
Entertainment One UK is pleased to make available the final pay-off trailer for Rupert Wyatt's must-see sci-fi thriller, CAPTIVE STATE.
Starring John Goodman, Vera Farmiga, Ashton Sanders and Machine Gun Kelly, CAPTIVE STATE is released in UK & Irish cinemas in 2019.
Synopsis
From the director of Rise of the Planet of the Apes comes a smart sci-fi thriller in the vein of District 9 and Arrival. Set in a Chicago neighbourhood nearly a decade after an occupation by an extra-terrestrial force, Captive State explores the lives on both sides of the conflict – the collaborators and dissidents. Directed by Rupert Wyatt, and starring John Goodman and Academy Award-nominee Vera Farmiga.
CAPTIVE STATE will be coming to UK & Irish cinemas in 2019.
https://youtu.be/nWOkvg-qx6w

https://www.captivestatefilm.co.uk/
FB /CaptiveStateFilm
TW @CaptiveStateUK
IG @CaptiveStateFilm
#CaptiveState

Delicake is an Australian innovative no bake premium cakeware container www.delicake.com.au
(Delicake distribute the products from West Sussex to customer across the UK!)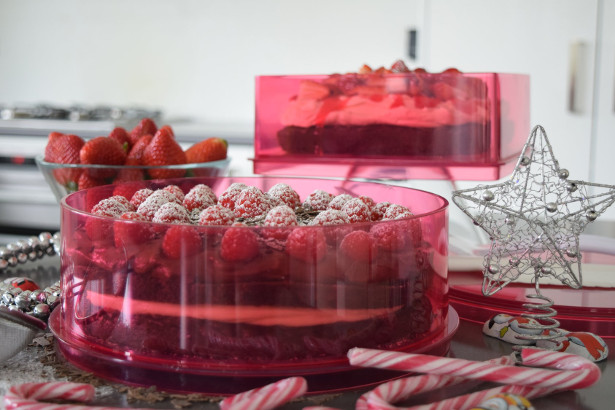 FACEBOOK | YOUTUBE | INSTAGRAM | PINTEREST
Delicake is an Australian innovative no bake premium cakeware container, designed for the convenience of preparing, setting and serving your delicious dessert, vegan, paleo & savoury recipes.
Delicake Masters is an all-in-one solution: taking the home baker and entertainer from fridge to table, saving you time and effort!
You can perfect your recipes, transport easily and present them beautifully to share with your family & friends on any dining table.
Its perfect for any table setting. www.delicake.com.au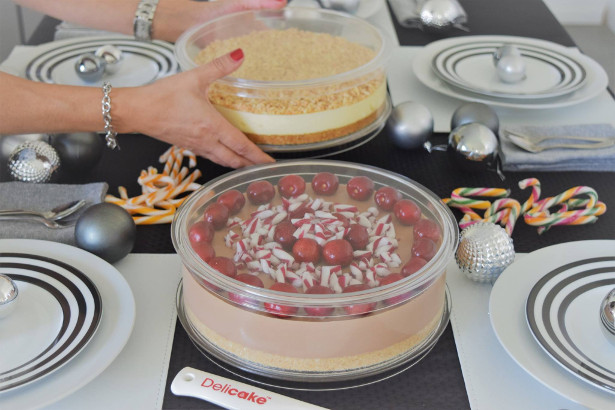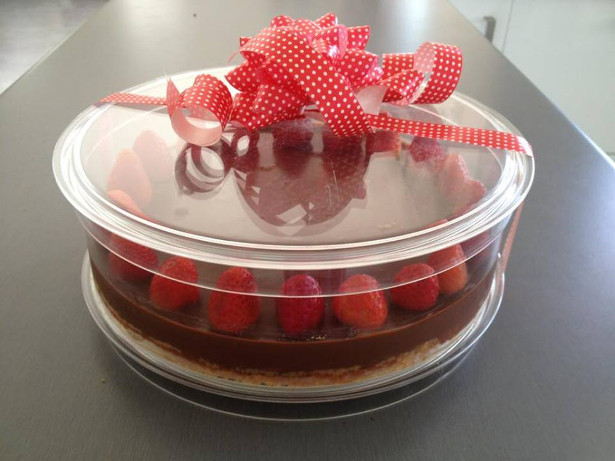 Millwoods Loafers are a versatile timeless shoe that your child will want to wear.

Millwoods Loafers are hand crafted with a beautifully soft leather inner and durable tumbled leather outer. Their full gum sole ensures durability and protection for precious little feet. And they mold to your little ones foot making them the ideal choice for busy kids who just don't stop.
Our Millwoods design includes comfort cushioning and a small amount of arch support to ensure healthy development of your child's feet. We've even included a non-slip heel insert so you can be rest assured your child will get long wear out of them.
The classic design of Loafers makes them the perfect shoe for all year round wear … with shorts and dr esses by the beach in Summer or with tights and long pants in Winter.
www.millwoods.com.au
Homepeel is an Australian skin care brand that has been selling strong all over the world for 12 years.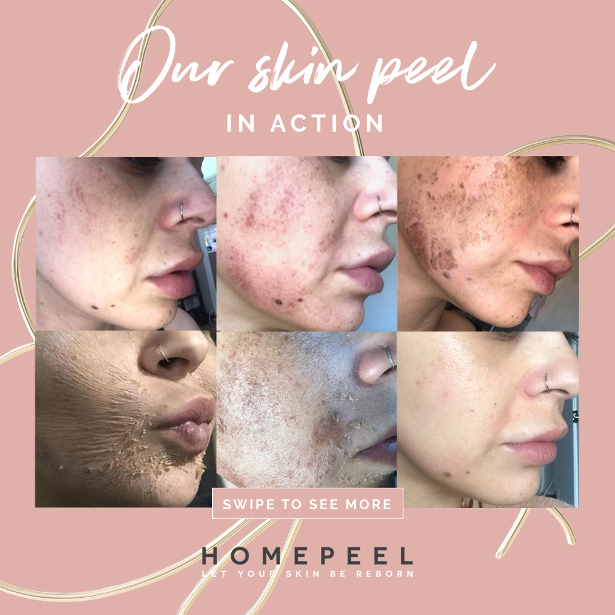 Specialising in salon quality skin care treatments for home use for a fraction of the cost.
The range extends from a deep 5 day skin peel which completely resurfaces your skin, to daily maintenance serums. The serum range is 'no nasties' and organic where possible.
What does where possible mean? It means we choose organic where we can being conscience not to jeopardise our strong results.
www.homepeel.com.au
BAD TASTE WASTE: BRITS SPEND ALMOST £1BN ON UNWANTED PRESENTS, WITH 1 IN 3 GIFTS LEFT UNRETURNED DUE TO LOST RECEIPTS
7 out of 10 (71%) set to receive a gift they know they'll never use – the equivalent of £961,966,522.50 spent on poorly chosen presents
A third (33%) are unable to return a present because the receipt's been lost – the average cost of an unexchangeable gift is £35.50
Almost half (48%) believe they're good at hiding their disappointment when opening Christmas presents
A quarter (26%) have returned a present without the person who bought it knowing
DECEMBER 2018 – LONDON, UK – Poor decision making and impulse buys will leave a whole host of presents going to waste at major national expense, according to research revealed today.
The findings released today by VoucherCodes.co.uk, the leading savings site, have discovered that Brits are expected to spend £961.97m on presents that will remain unused this Christmas. The research discovered it's the nation's ladies that are most likely to be left feeling a bit flat – three-quarters of women (77%) will unwrap a present they won't ever use this year, compared to two-thirds of men (66%). Fortunately, however, half of women (51%) believe they're good at hiding their disappointment when opening Christmas presents and almost a third (29%) confess they've returned a present without the person who bought it even knowing.
Nevertheless, a staggering one in three people (33%) across the UK have been left unable to return a Christmas present as they weren't provided with a gift receipt. With the average such gift costing £35.50, this is the equivalent of £623.92m spent on wasted presents across the UK. Indeed, a quarter of presents left unreturned (24%) cost more than £50.
Boxing Day madness
Despite lavish spending on our loved ones, and such huge sums potentially going to waste, it is hard to believe that the shopping spree will only briefly pause for 24 hours before we rush out again on Boxing Day.
However, research has discovered that half of 16-34-year olds (47%) plan to overcome their food comas by going shopping on Boxing Day. Indeed, the average young adult expects to spend £94.90 on goods that Santa had clearly forgotten just a day previously – and believes to be rewarded for their efforts by saving 27% on pre-Christmas prices. In contrast, although just one in five (18%) over the age of 35 brave the cold to hit the shops, those that do intend to spend £100.50.
Londoners are the nation's biggest lovers of Boxing Day shopping. As many as two out of five (41%) plan on heading out with the intention of cashing in on the sales, with the average shopper planning to spend an incredible £125.90. In contrast, just a quarter of people (25%) in the North East will go shopping on Boxing Day and they will spend just £70.
Anita Naik, Lifestyle Editor at VoucherCodes.co.uk, said: "We're seeing Brits are extremely generous with both their time and resources when it comes to presents for loved ones at Christmas. However, the research has highlighted we're overspending by purchasing unnecessary presents that will end up back in shops come January or, even worse, languishing at the bottom of a drawer never to be used. Crucially, always keep the safety net of a receipt in case we make a mistake and we can console ourselves knowing it's more than the thought that counts."
homie.com.au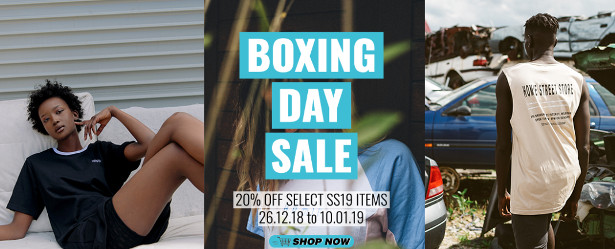 Not-for-profit streetwear label, HoMie, has just launched its first ever kids range, meaning the younger generations can now wear ethically made threads while supporting an incredible cause.
The younger, environmentally conscious person in your life can rock one of HoMie's unique and unisex kids tees that give back and are made right here in the heart of Melbourne. A winner of a stocking filler!
From two friends starting a Facebook page to raise awareness for homelessness in Melbourne, to a social enterprise with its own retail store and tailored programs that create pathways out of homelessness for young people through education, training and employment, HoMie clothing is making waves in the industry for its impact on the lives of young people, and conscious manufacturing.
 https://homie.com.au/
With the plastic bag ban now in place across the nation, never has there been a better time to give the gift of Trolley Bags.
The system of 4 bags that help you back your shopping in half the time at the supermarket checked.
Give the gift they actually need this Christmas. www.packingsorted.com.au
The thermoplug is a new and exciting kitchen accessory designed for the Thermomix® TM5.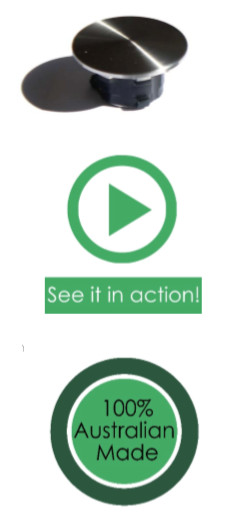 Expertly crafted from food grade stainless steel and nylon, the thermoplug is proudly 100% Australian made and owned. A must-have for every Thermomix® user, the thermoplug allows users to combine the best of both conventional and traditional cooking methods without the need for extra dishes taking up bench and dishwasher space.
FEATURES 100% Australian made and owned Environmentally friendly – Saves food waste and less dishes Independently designed for exclusive use with the Thermomix® TM5 Ergonomically locks in to Thermomix® mixing bowl using mixing bowl base Dishwasher safe Recently restocked – sold out for months!
USES Stir in ingredients and mix by hand Scoop out every last bit of mixture Fold batters and other mixtures, helping to add air to the mixture Combine conventional and thermo cooking methods without transferring mixtures to a separate bowl Store and serve mixtures straight from the bowl (kids can help themselves without the danger of the blade!) Grab and roll cookie dough, bliss balls, and other treats Cook with children and allow them to be part of the cooking process without the blade Let your little ones lick the bowl (or yourself – we won't judge!) Leave bread mixtures to rise without dough getting wrapped around the blade
STOCKISTS Available exclusively online through www.thermoplug.com.au RRP $49.95
The Here & Now!
For the eco conscious this Thumbs Up! Global Warming Mug is certainly one for the kitchen cupboard, as you can continue to spread the global warming message even during your office tea break.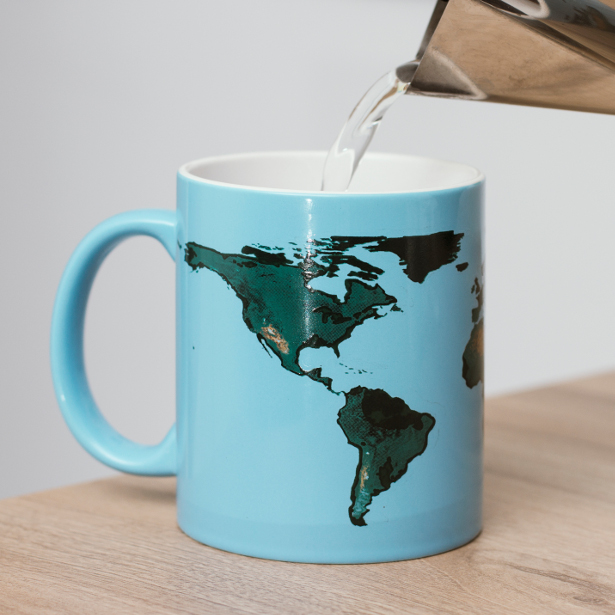 This vibrant blue, high quality porcelain mug depicts a physical map of the world offering space for 300ml of your favourite brew. Combining heat-sensitive technology and satellite imagery just pour in your hot drink and watch the map transform. As the water levels rise watch as parts of the map begin to blot out to reveal the potential effects of global warming on earth.
*Because of the heat sensitive technology this mug is unsuitable for microwave and dishwasher.
But just remember rather than leaving you feeling down-hearted, enjoy your cuppa and contemplate ways you can help reduce your own impact on the planet, recycling your tea bag would be a good start? Even though this mug won't fix climate change this is an extremely unique and innovative way to illustrate the problem.
The Global Warming Mug is available to buy online from ThumbsUp! for £9.99.
Louise Lewis, Wrapping Expert, gives her top tips on how to make gift wrapping easier this Christmas.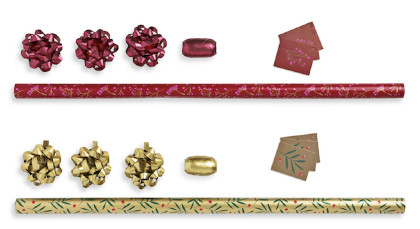 In conjunction with Flying Tiger Copenhagen, Louise gives six key pearls of wisdom to help tackle the mountain of goodies for your loved ones, making them look as special on the outside as they are on the inside!
1. CHOOSE YOUR WRAP
To keep things easy, wrap the adult gifts in one colour and the kids in something different. Hit the sales in January and bulk buy, then there's no chance of running out. Don't rule out tissue paper and cellophane!
2. DON'T FORGET THE TAPE!
Pick up a handy tape dispenser from Flying Tiger Copenhagen (£2 including tape) for perfectly sized pieces without a battle to find where the roll begins.
3. WRAP ON YOUR KITCHEN COUNTER OR AT A TABLE
A large flat surface really does make wrapping so much easier and prevents backache!
4. DECORATIONS & RIBBONS
Keep it simple with a piece of ribbon and a matching gift tag. Add a few twigs or bells for a festive look. Alphabet stamps are fantastic to personalise each gift, or a favourite photograph of the recipient. All make excellent options.
5. PICK A TIME TO WRAP
This may very well sit alongside the making a cake for a school fundraiser or if you're early enough constructing that outfit for the Nativity performance i.e. sometime around midnight when the kids are in bed, but if you can, plan time to do it.
6. GET EVERYTHING TOGETHER BEFORE YOU START
Collect everything you need before you start so it's all to hand. Make sure your scissors are sharp too!
If the idea of wrapping paper and ribbon is all a bit overwhelming, Flying Tiger Copenhagen sell beautiful and fantastic value gift bags, boxes and tissue paper for a professional look, without breaking the bank.
For more details about giftwrapping services or to find out more about a giftwrapping workshop, email Louise Lewis at louise@louiselewis.co.uk
Giftwrap, from £1, from Flying Tiger Copenhagen stores nationwide. Find your nearest store at uk.flyingtiger.com

Amazon Announces Save the Children Christmas Jumper Day Collaboration
Amazon Fasion UK will collaborate with Save the Children for their annual Christmas Jumper Day, taking place on Friday the 14th of December 2018.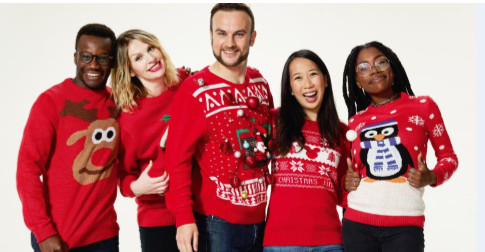 Amazon Fashion Social media (EU) Instagram: www.instagram.com/amazonfashioneu Facebook: www.facebook.com/amazonfashioneu YouTube: www.youtube.com/amazonfashioneu Pinterest: www.pinterest.com/amazonfashioneu
The Amazon Fashion UK Christmas Jumper Store will be live from 1st November until the 31st December. For every eligible Christmas Jumper [or Christmas clothing/accessory] purchased from the Christmas Jumper Store on www.amazon.co.uk/savethechildren and smile.amazon.co.uk during this period, Amazon will donate 20% of the net purchase price to Save the Children. For customers that decide to make a last minute purchase and join in the festivities, a selection of Christmas jumpers [and Christmas clothing/accessory] will also be available via the Amazon Prime Now app for Prime members in Birmingham, Glasgow, Leeds, Liverpool, London, Manchester, Newcastle, Portsmouth and Sheffield. With Prime Now, Prime members can choose from delivery within one hour of ordering for £7.99, or delivery within a two-hour or same-day delivery slot at no extra charge, between 8am and 10pm.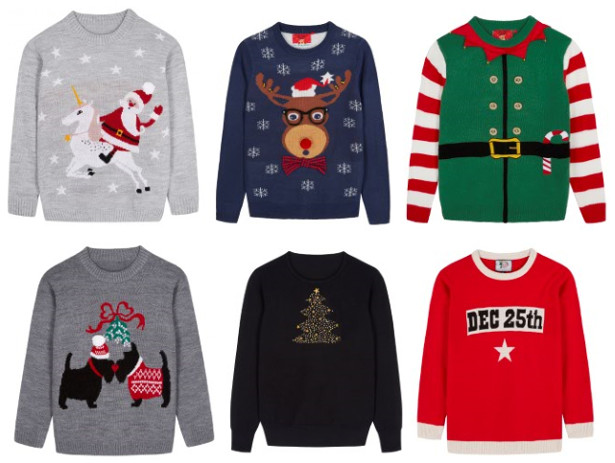 Susan Saideman, Vice President for Amazon Fashion Europe said, "Save the Children is a truly noble charity which really transforms children's lives and their future. Their Christmas Jumper Day is a brilliant and fun initiative we are proud and excited to be a part of this year. Customers will be able to find both novelty and classic versions available from our Christmas Jumper Store, whatever your style may be!"
Christmas Jumper Day is an annual fundraising event, with all the money raised going towards 'Save the Children's' vital work saving children and changing futures. On Friday 14th December millions of people in offices and schools across the UK will wear their most festive Christmas jumper, donate £2 and help change children's lives.
Claire Rowney, Executive Director of Fundraising & Marketing at Save the Children said, "We're thrilled that Amazon Fashion is supporting this year's Christmas Jumper Day. The Christmas Jumper Store is the perfect place to find your festive knit ready for the big day on Friday 14th December. The 20% donation from each jumper means that together we can do whatever it takes to make sure children survive, get protection when they're in danger, and have a chance to learn."
About Save The Children
Save the Children fights for children every single day. We stand side by side with children in the toughest places to be a child. We do whatever it takes to make sure they survive, get protection when they're in danger, and have the chance to learn. Because every child should be able to make their mark on the world and help to build a better future. For more information visit www.savethechildren.org.uk.
About Save The Children Christmas Jumper Day
This year, Save the Children's annual Christmas Jumper Day is taking place on Friday 14th December. Save the Children is expecting over 5 million people across the UK to take part in the biggest Christmas Jumper Day ever. By wearing a festive knit, signing up and donating £2 to Save the Children (£1 if you're at school) at christmasjumperday.org you will be helping the charity do whatever it takes to make sure children survive, get protection when they're in danger, and have the chance to learn.
The Scarf Of The Season!
Add a serious touch of opulence with this luxurious scarf from Georgina Dee, as the bold print will add a splash of colour, edge and sophistication. Quintessentially British this scarf makes the perfect addition for any occasion, allowing your outfit to really shine, in particularly ahead of any upcoming new year's celebrations! Offering a striking mix of blue and purple tones, the print replicates a traditional stain glass window, hand crafted from 100% silk satin.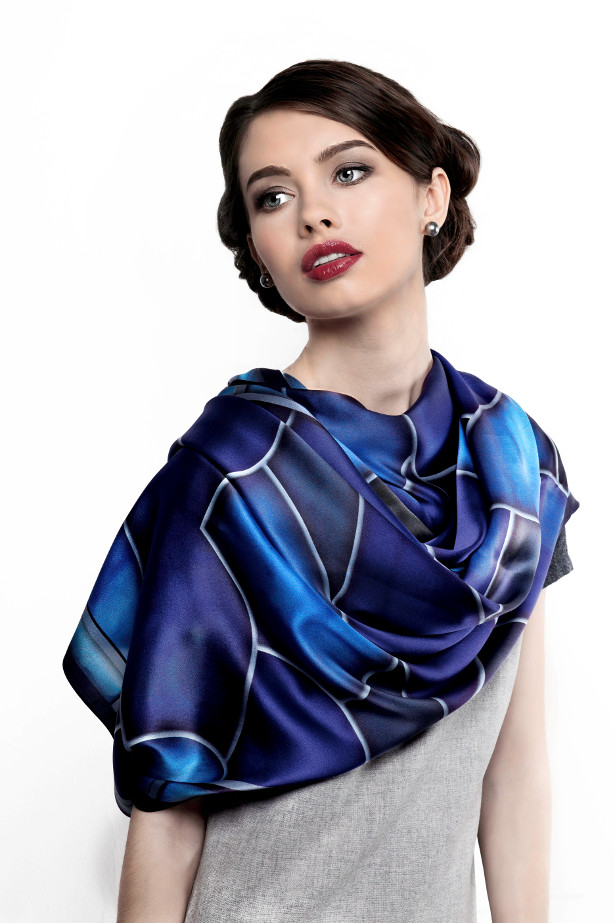 The rectangular shape (70 inches in length and 20 inches in width) silk scarf can be interpreted in your own way, to style however you wish. It's the perfect accessory to add some serious wow factor to your current stash of tote bags or could even be used as a head scarf to upgrade your up do.
If you have a little more money to spend then support an independent homegrown brand, look no further than Georgina Dee. As Christmas is just around the corner this Blue Stain Scarf would make a superb gift for her, wrapped under the tree ready for the big day. You will certainly not regret it, just by spending that extra money you will certainly notice to difference. After all everyone deserves to be treated this Christmas!
As an independently owned British clothing brand founded in the heart of the United Kingdom, Georgina Dee prides herself on providing only the finest in womenswear clothing and accessories with her signature sense of style, a modern approach to timeless classics.
The Blue Stain Scarf is available to buy online for £95.00 from Georgina Dee. To check out the entire Autumn/Winter 18 collection visit Georgina Dee.
Looking for Last Minute Christmas Gifts?
The big day is nearly here but there's still time to make this Christmas the most special one yet, with an exclusive new Silver Cross dolls pram from Play Like Mum under the tree.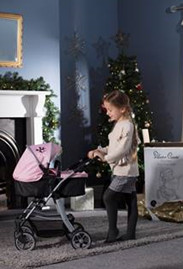 For a dose of Christmas morning magic and to see little faces light up, you can order until 4pm on Friday 21st December for free next day delivery (exclusions apply*). Escape the hoards of last-minute Christmas shoppers and order from the comfort of your own home with a range of delivery and click and collect options.
Maintaining the unrivalled quality and attention to detail expected from one of the world's leading nursery brands, Play Like Mum exclusively offers a number of the most popular models from the Silver Cross nursery range, carefully designed to imitate the grown-up versions.
The stunning Silver Cross Pioneer 5 in 1 Dolls Pram is Play Like Mum's most popular product and it's easy to see why. It features a forward and rear facing pram carrycot which converts to a reclining pushchair, retractable hood, adjustable soft grip handles, swivel front wheels and a handy shopping basket. Priced at £64.99 it is available in Vintage Pink, Vintage Blue and Eton Grey.
The Wave is the ultimate in dolls prams. It can be either a double or single pram, and both the Carrycot and Pushchair seats can be forward or rear facing meaning that The Wave can create over 15 different seat combinations.
It is not only the largest Dolls Pram anywhere in the world with an adjustable handle height from 67cms – 95cms, but it is also the most versatile product launched to date. Suitable for children aged 7-13 years.
The Wave Dolls Pram features retractable hoods, fully reclining seats, swivel front wheels for easy steering and folds to make for easy storage. There's also a handy, large shopping basket; allowing your child to take their favourite toys with them wherever they go, or the perfect place to store their play groceries!
Priced at £119.99, the Wave's intricate design imitates the ultra-robust and adaptable grown-up models made by Silver Cross and is available in Vintage Pink and Vintage Blue colourways.
The Simplicity 4 in 1 Dolls High Chair is highly versatile and can be used as a high chair with tray table, or turned into a carry cot travel seat which also fits onto Play Like Mum's original Silver Cross Pioneer 5 in 1 and Sleepover frames. The Pioneer and Sleepover cot can also fit onto the high chair frame to be used as a rocking crib. Priced at £39.99, the frame folds away for easy storage and is available in Vintage Pink, Eton Grey and Vintage Blue.
Simplicity Four In One High Chair in Vintage Pinksm.jpg
Of course, no pram is complete without a passenger. The Silver Cross Susie® Interactive Doll can recognise her own pram when the included sensor is put into the pocket on the underside of the Silver Cross 5 in 1 Pioneer dolls pram. She will tell you she wants to go for a walk, when she is close to her pram and cry and want to go back in it when taken out. She can giggle, cry, talk, be fed with her bottle and tell you if she has had enough or wants more. The Interactive Susie Doll is priced at £44.99.
Play Like Mum's full range of prams and accessories including the Sleepover Travel System at £89.99, Pop and Pop Twin Pushchairs priced from £29.99 and accessory packs starting from £19.99 can be found at www.playlikemum.com
*Delivery to Scottish Highlands, Off-Shore Islands and Northern Ireland will take 3 days. There is a charge to deliver to the Republic of Ireland. Please see our Delivery Policy for full details.
Introducing Born in Sweden
The brand was founded in 2008, with a clear intention to develop distinctive design items for the home, that not only have a function, but also a twist which makes the consumer smile. Careful to use materials that have a long life, Born in Sweden try to use recycled raw material whenever possible – things to grow old with. Together with various designers, the team produce things they love and ultimately products they want in their own homes. Born in Sweden celebrates the Swedish lifestyle and the goal is to make it possible for everyone to bring a little bit of Sweden into their homes.
Stumpastaken candle holder
Made in Sweden from 100% recycled aluminium, this stunning Nordic styled candle holder makes it possible to burn good quality candle-stumps all the way to the end. A safe, clever and environmentally friendly way of enjoying candlelight on mass without too much fuss. Originally designed in 1991 and re-launched by Born in Sweden – Stumpastaken is a Swedish design classic.
£60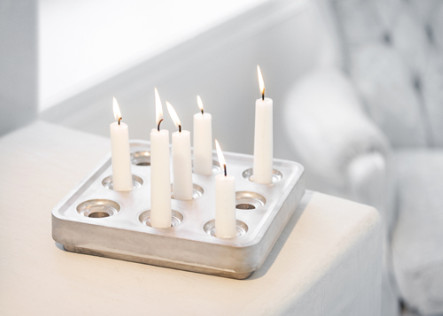 Play coat hooks
Storage is a constant problem for most homeowners, but with the Play hooks the user not only has a smart storage/hanging solution at their fingertips, but also a smart interior statement too for the Prada, Gucci or a fabulous piece of jewellery! Just as pretty in the hallway or kids bedroom, the hooks are made of ashwood in either a natural, black or white finish. The surface of the hook is slightly concaved, allowing the room light to play beautifully across the hook surface.
A mixed set of play hooks in three sizes (6-9-11cm) is priced at £49.95
Sphere vase
This range of glassware makes it easy to create a beautiful floral arrangement. The clever stainless steel ball holds the flowers upright and stems in place, meaning the user can have a pretty table decoration even when using just one singular bud. Stainless steel balls are also available in gold and copper.
Small vase £40 – Medium vase £50 – Large vase £60
WINE RACK
Designed by Matz Borgstróm, this wine rack is not only a solution for holding bottles, but a stand-out piece of design for any contemporary kitchen work-top. The modules slide into each other one by one, meaning the user can build their own wine rack to meet individual storage needs. It is made of aluminium and can stand freely or be wall mounted.
From £55 for one rack which holds 3 bottles… this images shows 3 units connected (rrp £165)
Watering can
This stylish indoor watering can brings a splash of glamour to the pot plant watering ritual and definitely shouldn't be hidden away in the kitchen cupboard. Standing tall in brushed gold, the rubber hose sticks to the stainless steel can courtesy of an adjoining magnet and also holds 1.5 litres of water.
£60
Apple candle-holder
The people of Sweden love apples. There are hundreds of different types of apples growing in gardens across the country and is considered a fruit full of wisdom and here, with this product, also becomes a fruit of light. The two different sizes mix and match perfectly for individual table, or tasty room styling's.
Small 2 pack £17.90 and also £17.90 for one of the larger sized holders.
Give the gift of music this Christmas with Deezer
This Christmas, treat your friends and family to subscription to a music service that intuitively knows the songs they want to hear, before they even know it themselves!

With a Deezer Premium gift card, your loved ones can discover 'Flow'. Deezer Flow is unique and never-ending soundtrack that uses the latest technology to play an ongoing mix of favourite songs and new discoveries – tailored exactly to their personal music taste. Not only that, the gift card offers unlimited access to Deezer's huge library of 53 million songs, exclusive playlists, Original podcasts (and all the very best series, including Serial Season Three!) plus a host of radio channels.
If they have a penchant for playlists, it's also a breeze to create their own or listen to a diverse selection from Deezer's music editors, suitable for any mood or preference. There is even a special 'Christmas Channel' packed full of the best Christmas songs and festive takeovers from some of the world's biggest musicians!
Offering something for everyone this December, a Deezer gift card is perfect for fitness lovers with Deezer being the only music service available on Fitbit. This means access to a selection of exclusive Fitbit workout playlists made specially for every type of workout – streamed straight to their wrist and with no risk of getting distracted by their phone in the gym.
Available as a digital gift card from the Deezer website for three, six or even twelve months, why not give the gift of music this Christmas, from as little as £29.97.
www.sipsby.com

CLAS OHLSON'S CHRISTMAS GIFT GUIDE 2018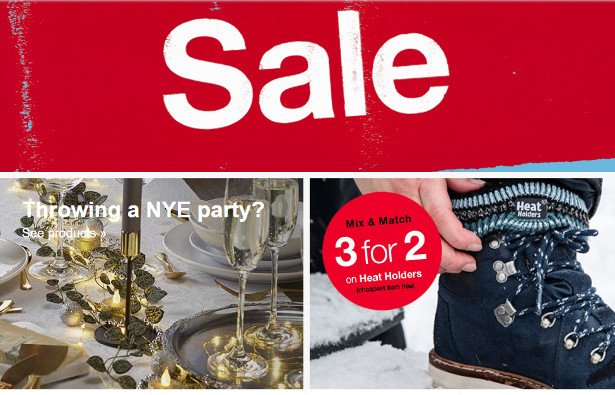 Swedish Homeware and Hardware Retailer, Clas Ohlson have the perfect selection of Christmas gifts for him, for her and for kids
Clas Ohlson have an amazing selection of Christmas gifts including tech products for him, stylish homeware for her and fabulous toys for kids!
Find the most thoughtful gift this festive season for your loved one
Find the best products across technology, audio, gadgets, homeware, hardware and toys
Swedish homeware and hardware retailer clasohlson.co.uk have a selection of wonderful products to make the perfect present for that special someone this festive season. Shop online or in store at one of Clas Ohlson's locations in Kingston, Manchester, Liverpool, Ealing, Reading and St Albans.
Gifts for Him
Finding a gift for him couldn't be easier with Clas Ohlson's fantastic selection of tech and hardware products.
This Fitbit Wristband (£99.99 down from £119.99) is the perfect fitness gadget to motivate you to exercise this winter. The water-resistant activity tracker monitors a variety of sporting activities including cycling, cardio workouts and yoga.
For music enthusiasts, this ION Audio Game Day Speaker (£79.99) is the perfect party speaker. The powerful 2-way speaker system has a 50W amplifier, microphone and Bluetooth so that you can stream your favourite music straight from your phone.
For stylish kitchen appliances, look no further than this sleek Coline Coffee Maker (£49.99 down from £69.99) which comes in black, white and pink.
Clas Ohlson also has a vast selection of hardware products including the Bosch Drill Driver (£69.99), perfect for the home DIYer. Meanwhile, this Tool Chest and Cabinet (£59.99 down from £99.99) comes with four lockable drawers and caters to all your storage needs.
Those looking for a lavish tech gift this Christmas need look no further than this FlashForge Finder 3D Printer (£349.99) which prints out everything from prototypes, spare parts and models.
Gifts for Her
Finding a gift for your sister, wife, mum or girlfriend this Christmas is easy with Clas Ohlson's top pick of gifts for her.
If you are looking for a gift for mum, she can print her favourite family photos with this Canon Wireless Photo Printer (£129.99) which prints lab-quality photos straight from a phone or camera. The ultimate portable printer – it is lightweight, easy to travel with and is the perfect device to create memories with high-quality prints.
These UrbanEars Wireless Headphones with Microphone (£39.99) come in a variety of stylish colours and have in built Bluetooth. The smart buttonless design allows you control the music via the touch-sensitive earcups – swipe to change the track or tap to pause! Perfect for exercising – why not pair these with the Fitbit Wristband (£99.99 down from £119.99) which tracks heartrate and calories burned to provide personal workout statistics so you can improve your training routine.
For a gift which encapsulates winter comfort, why not try this Stars Fleece Blanket (£12.99), which comes in a pretty design with gold or silver sparkling stars.
Clas Ohlson also has an array of presents to fill your kitchen, including this timeless 24-piece cutlery set (£19.99) which comes in gold and steel. Alternatively, this Biscuit Press (£19.99) is the perfect giftto indulge in festive baking this winter! The set includes 16 biscuit cutter templates and 8 piping nozzles so that you can create professional looking bakes. Treat your mum to breakfast in bed on Christmas morning using this Double Waffle Maker (£29.99) which makes crispy waffles also great for the whole family to enjoy
Alternatively, why not treat her to a unique gift this festive season. This Ukulele (£18.99 down from £29.99) which comes in an array of colours including pink is a fun present which will liven up any party.
Gifts for Kids
Clas Ohlson has kids in mind at Christmas and has an array of toys and gadgets for the little ones!
For young music lovers, these Bluetooth Light Fountain Speakers (£14.99 down from £24.99) make a wonderful gift, creating a multi-coloured light show in the comfort of your own home! These incredible water speakers pulse to sound of the music so you never miss a beat. Meanwhile, these iFrogz Little Rockerz Costume headphones (£8.99) come in a variety of styles including Unicorn, Panda, Tiger, Princess and Dragon – suitable for boys and girls and perfect for parties!
This electric Lighting McQueen Activity Ride-on Car (£49.99) is the perfect gift for car crazy kids. It has cool lighting and exciting sounds effects and drives backwards and forwards! Or for budding BMXers, this Mini BMX (£129.99) is the ideal gift for performing cool tricks and stunts.
Clas Ohlson also has a selection of wonderful toys including this Siverlit Mazebreaker Robot (£16.99) which can spin, dance and interact with other Silverlit robots. This interactive robot on wheels can also play music, shine its LED eyes and record and playback sounds!
Finally, this adorable Bear Heating Pad (£16.99) is a cuddly toy that helps relieve tummy aches and is suitable for babies and children alike.
Melissa Titshall, Head of Marketing and Communications at Clas Ohlson UK, commented:
"Christmas is a special time at Clas Ohlson. Helping our customers to spend more quality time at home is really important to us, and family values are at the core of what we do. With a fabulous selection of products across multimedia, tech, toys, homeware and more, customers can find the perfect gift for a loved one to make this Christmas a memorable one."
Bored Of The Daily Grind?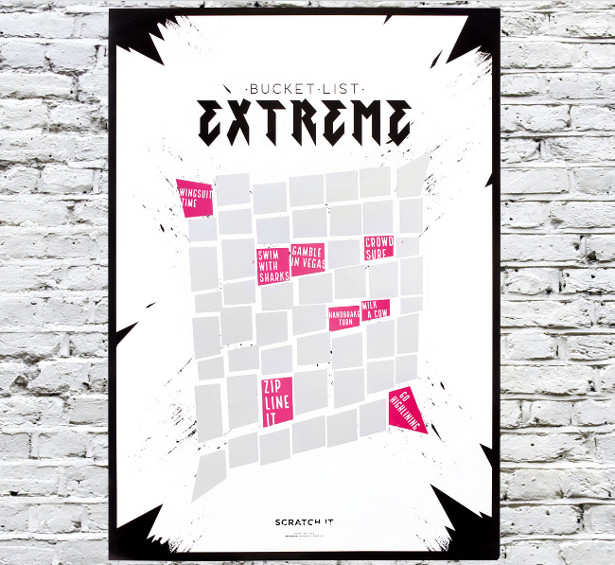 A little different from your ordinary bedroom poster, not a classic piece of artwork or glossy celebrity shoot, bring a little more excitement to your day and become more adventurous by the second with this breakdown of 56 unique extreme challenges, all comprised within this awesome scratch it and reveal poster. Just like your very own lottery ticket, what have you won?
Without giving too much away bucket list challenges include; ziplining, crowd surfing or gambling in Vegas. Simply scratch to reveal the task at hand then once you've done it, scratch and reveal the next. But while you may be thinking this is only for thrill seekers out there, this isn't the case as you even get challenged to milk a cow, keeping your legs firmly on the ground!
Measuring 70 x 50 cm in size this novelty poster could make the perfect edition to any bedroom wall. As the festive season rolls round this extreme poster could even make a great Christmas gift or birthday present for any friend or family member who need a little excitement in their lives.
The Scratch It! Extreme Scratch & Reveal Poster is available to buy online for £12.99 from ThumbsUp!
Demijohn, the liquid deli
www.demijohn.co.uk
Glen Moray for Hogmanay!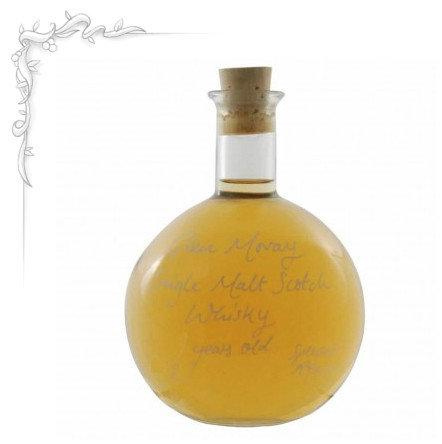 There is no doubt that Christmas is a big event for most of us, but here in Scotland Hogmanay can sometimes eclipse even the most spectacular Christmas parties with its wild exuberance, bringing in the new year in sometimes riotous style. We have another new whisky to offer you, a strong yet gloriously smooth 10 year old Glen Moray Single Malt Scotch Whisky 56.4%, distilled up near Elgin. This is a special dram which is well suited to a proper Scottish Hogmanay. Wha's up!
WINNERS AT WEMBLEY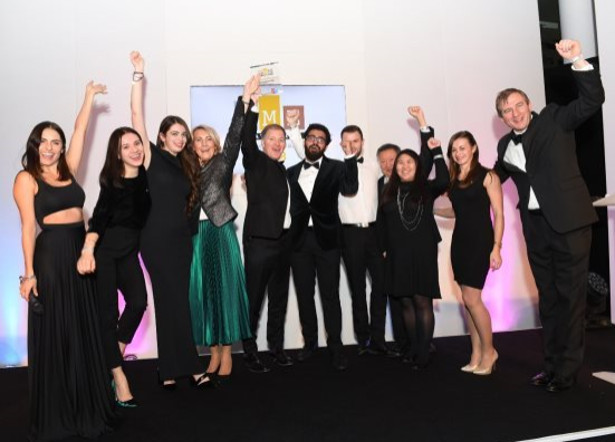 The second year of the prestigious SME National Business Awards held their Gala Awards Final at the iconic Wembley Stadium. Over 600 finalists and sponsors met to celebrate the achievements of SMEs around the UK.
Winners in the 25 categories came from across the UK and were from a wide range of industries. We are delighted to announce the Overall Winner – VHR, this is chosen from the whole category of winners and is a huge achievement.
See the list of winners on our website here: https://www.smenationalbusinessawards.co.uk/winners-2018
Pic. (L-R) Layla Anna-Lee (MC), VHR (Overall Winner), Brendan Brien (Clydesdale Bank)
Spice things up with a tasty tipple from Babel
It's just not Christmas without traditional mulled wine or 'Glögg' as it's called in Scandinavia, the perfect potion to warm you up as the mercury starts to fall.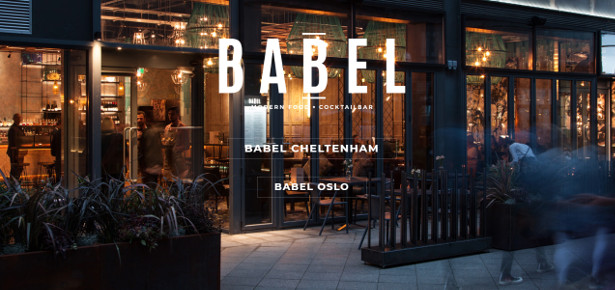 Babel, in The Brewery Quarter in Cheltenham, has come up with a brilliant blend of sugar and spice for a toasty treat to try at home.
Head mixologist at Babel, Spartak Mamiev, said: "As it gets colder we naturally reach for warming drinks to make us feel more cosy. There's something so evocative about that first aromatic sip of mulled wine – it's got that hygge vibe steaming right out of the pan.
"Mulled wine is perfect for parties or a great accompaniment to food with family and friends this Christmas. It's hard to beat the warming aroma of delicious mulled wine filling your home this festive season. Dive into the seasonal spirit by following our simple seven- step recipe."
GLÖGG INGREDIENTS
Bottled Water 200 ml
A light fruity red berry wine (such as merlot) 1,500 ml
Caster sugar 300 g
Cinnamon sticks 16 g
Whole cardamom pods 2 tbs
Star anise 20 g
Whole cloves 1 tbsp
Fresh oranges 2 whole
Orange zest 2 tbsp
Raisins 150 g
Flaked almonds 10 g
Fresh sliced ginger 50 g
For alcohol free mulled wine, replace the wine with 750ml mixed blackcurrant cordial and 750ml bottled water
METHOD
Mix the sugar in a saucepan on low heat with 200ml of water and add the cloves, star anise, cardamom, sliced ginger, orange zest, freshly squeezed orange juice and raisins. Simmer until the sugar has completely dissolved.
Add the red wine and bring to a light simmer for five minutes but do not boil
Take off the heat, cover the pot to keep the heat in and leave for one hour to infuse the flavours
Pass through a chinois or muslin strainer and pour into wine bottles or container until needed.
To serve; put the raisins and almonds from the mix into the bottom of the glass.
Heat up your Glögg mixture but do not boil. Add to the glass.
Garnish with cinnamon stick and fresh orange peel.
For more information please visit www.babel-bars.co
Lightfoot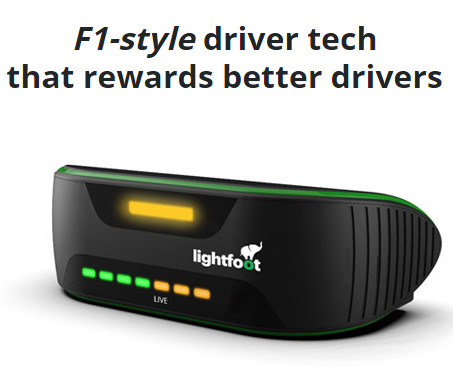 If you are not familiar, Lightfoot is the latest in connected car technology that uses Formula 1-style analytics to help drivers stay in their vehicle's efficiency 'sweet spot.' Described as being like a 'Fitbit for cars,' Lightfoot's discrete dashboard device helps drivers cut fuel consumption and emissions by 20% while reducing their chances of having an accident by up to 40%.
But that's not all: its app and revolutionary rewards platform make smooth, efficient driving genuinely valuable. The platform offers discounts on everything from food shops and coffees to holidays and the latest tech. Alongside the 100+ discounts available through Lightfoot Rewards, you can use your smooth driving score to win cash giveaways and other prizes in weekly competitions, and you can compete against friends and family in leagues. Finally, good driving is worth something!
Lightfoot is currently priced at £99 plus an optional £3.99 per month subscription for access to the rewards platform.
Zippo® Christmas Gift guide! >> www.zippo.co.uk
FACEBOOK | YOUTUBE | INSTAGRAM | TWITTER

For him / Stocking Fillers:
The leather wallet (£21.50) – a simple, timeless accessory, perfect for the men if your life.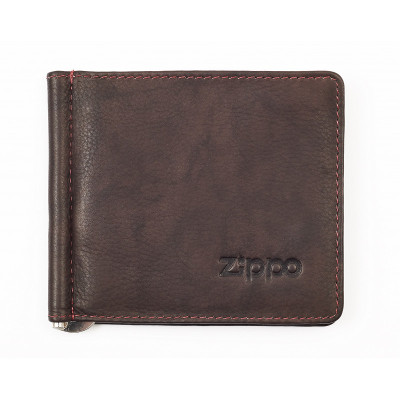 The Passport Cover (£16.75) – The quality leather passport cover is a great gift for a keen traveller.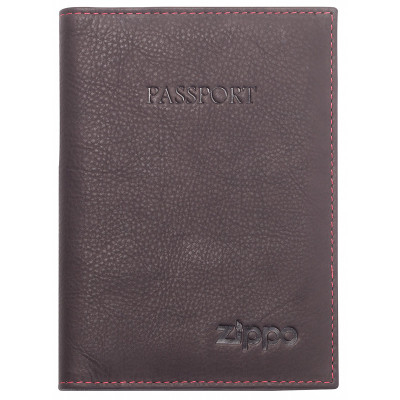 The Toiletry Bag (£43) – A stylish companion for someone who travels and/or enjoys grooming.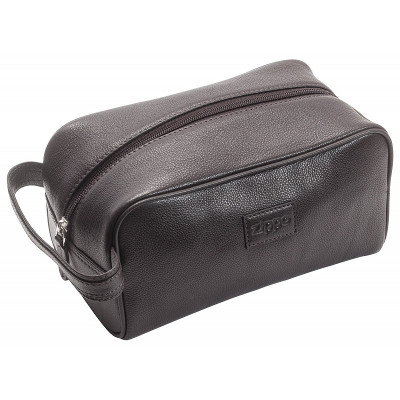 For both / Stocking Fillers / Active:
The Hand Warmer (£23.95 or £21.95 depending on size)
– The hand warmers are the perfect accessory for anyone bravely tackling the outdoors in the cold weather this winter, and come in a range of different colours – silver, orange, black, white, pink and camo.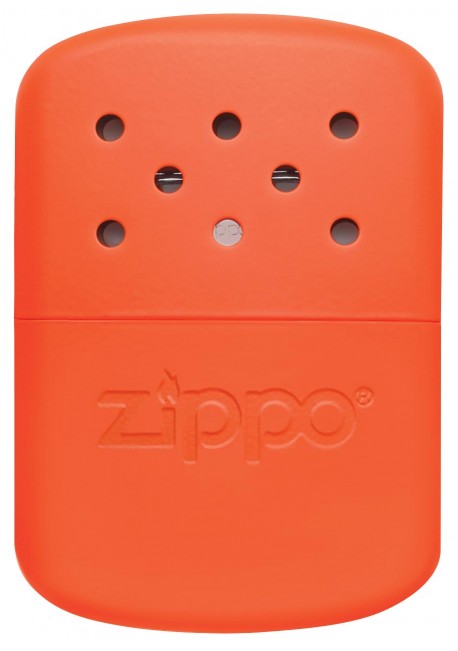 Personalised / Gifts:
The Windproof Lighter (prices and designs vary)
– The iconic windproof lighter is the perfect keepsake, available in an array of different designs.
– Some lighters can even be engraved with a message for a more personal touch.
– Available in a variety of designs online www.zippo.co.uk or Amazon.
– Each lighter also comes with a lifetime guarantee, so it really is a special keepsake.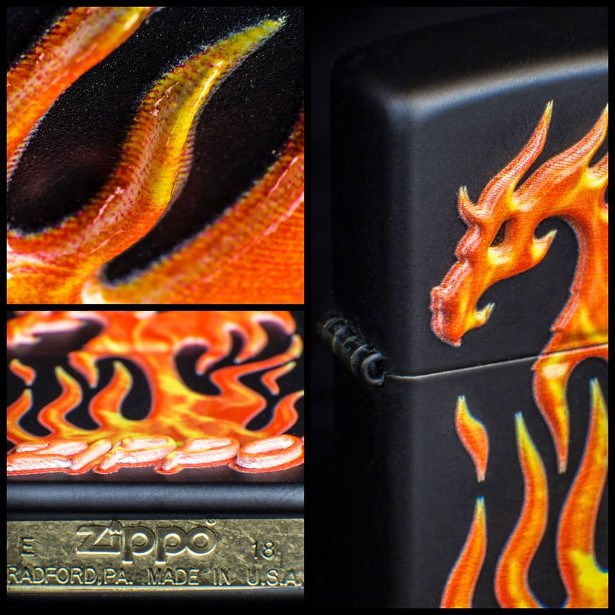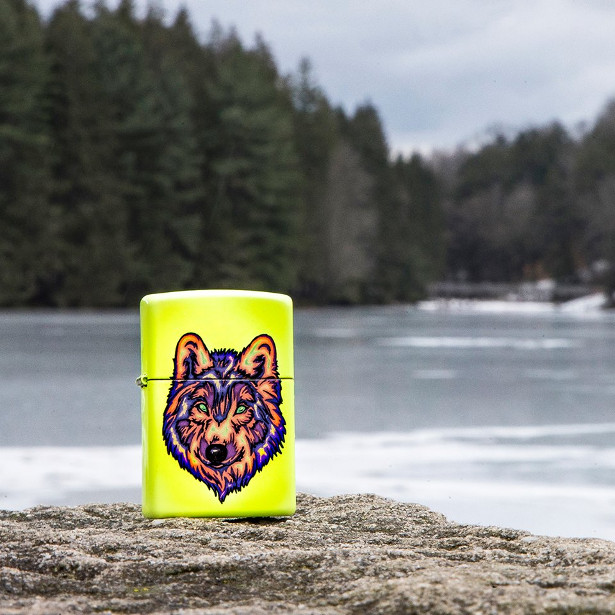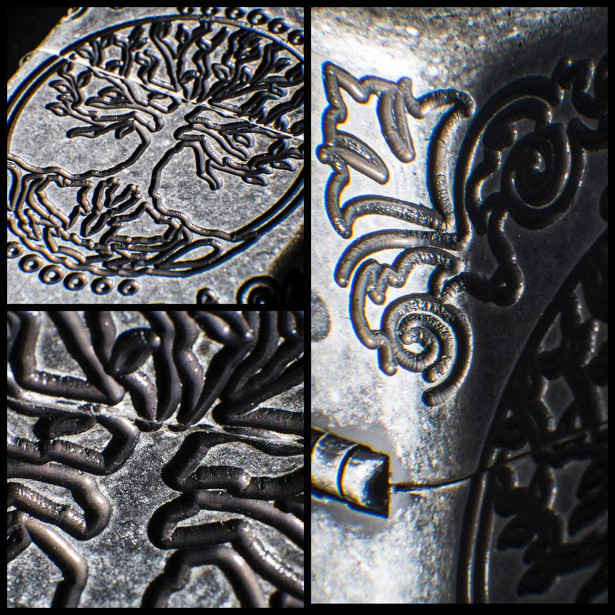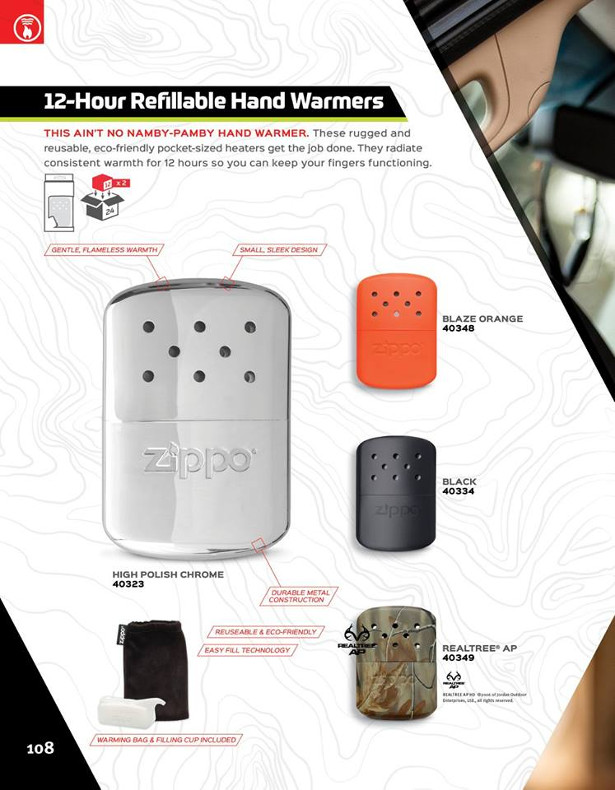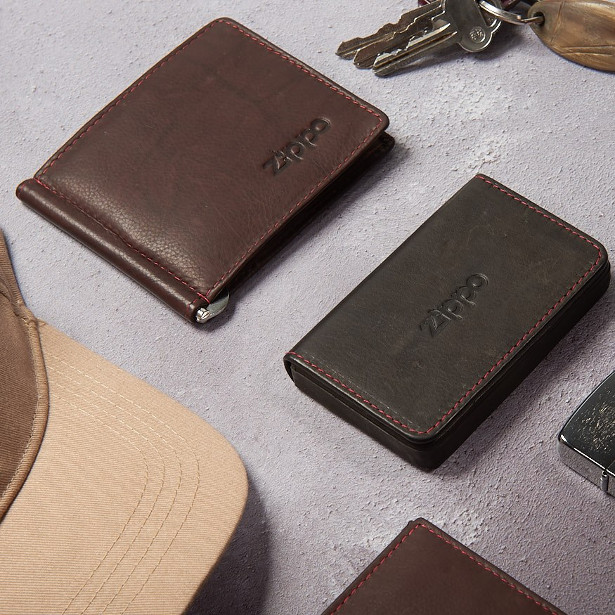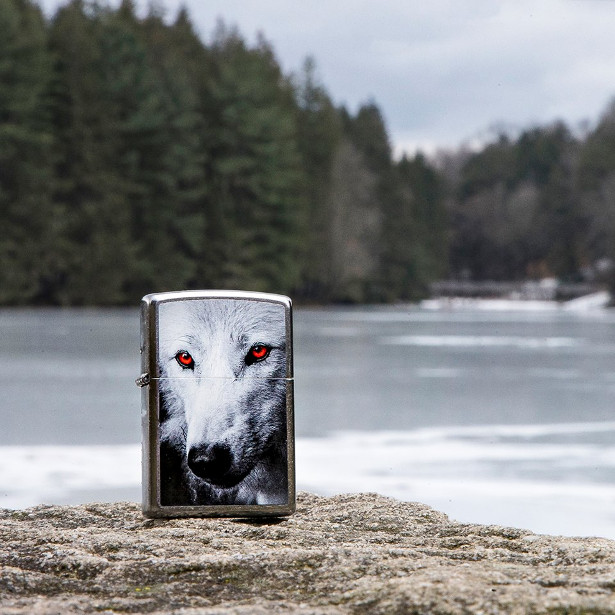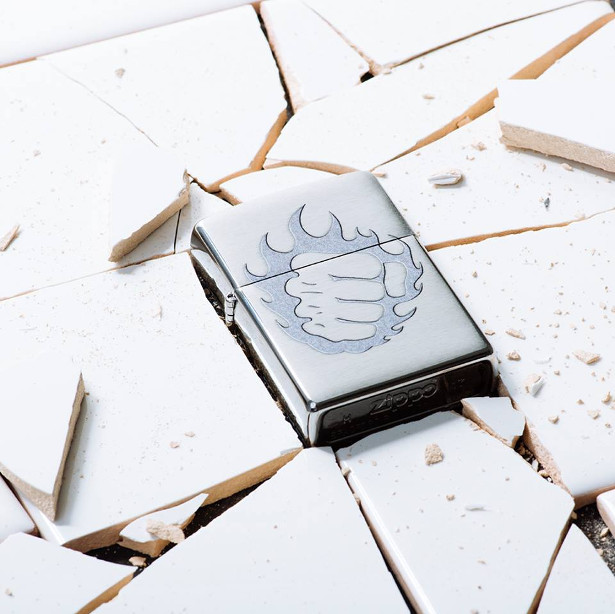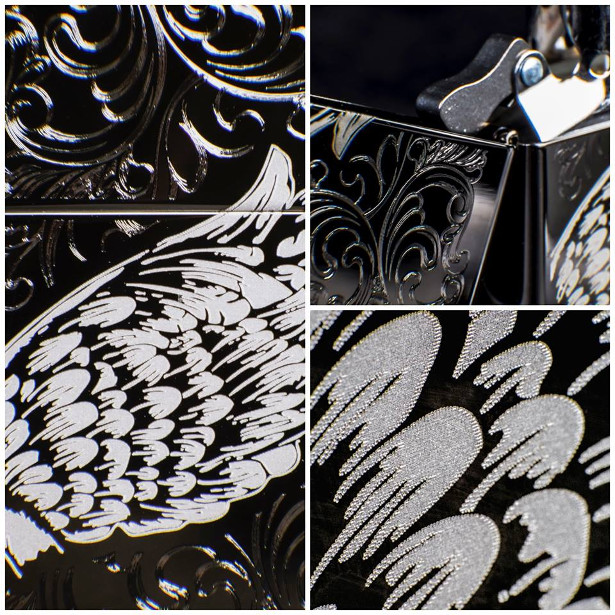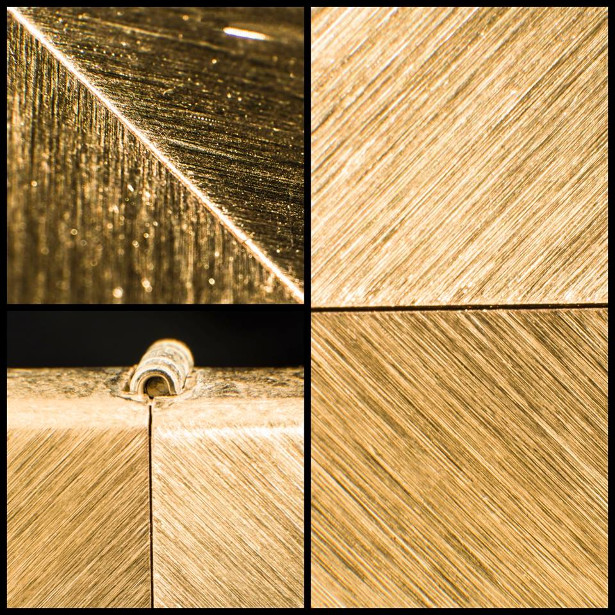 Take home a piece of festive magic
Walking with The Snowman™ sculptures go up for sale in online charity auction

– Online auction now open until Thursday 10 January 2019
– All twelve of the giant Snowmen are up for sale
– Event organisers hope to raise £30,000 for BBC Children in Need
– walkingwiththesnowman.co.uk
Take home a piece of yuletide magic in the Walking with The Snowman™ online auction. Twelve giant Snowman sculptures, which are currently on display around MediaCityUK in Salford and The Quays as part of the Walking with The Snowman sculpture trail, go under the hammer in an online charity auction to raise money for BBC Children in Need. The auction is open until Thursday 10 January 2019 – the auction catalogue is available to view here.
The festive sculpture trail celebrates the 40th anniversary of Raymond Briggs' heart-warming picture book The Snowman™. It has seen twelve beautifully decorated Snowmen, each themed on a verse from The Twelve Days of Christmas, go on display from 22 November 2018 to 6 January 2019. Each sculpture has been designed and decorated by one of twelve professional artists, all of whom painted a Bee for this year's Bee in the City event.
Bidders can visit their favourite Snowman on the trail before the auction closes on Thursday 10 January 2019. At the end of the event, sculptures will make their way to their forever homes with successful bidders. Event organisers Wild in Art hope to raise £30,000 for BBC Children in Need, which makes a real difference to the lives of children across the UK.
The little Snowmen painted by children and young people as part of the Learning Programme will be returned to the schools that created them as a lasting legacy. They are not available to buy at auction.
About the twelve designs
From intricate traditional designs, to bold and cheeky graphic styles, there is an array of artwork by established and emerging artists. Jodie Silverman has created the first sculpture on the trail; the iconic Partridge in a Pear Tree. Tattoo artist Megan Heather Evans has used a simple colour palette to create a striking image which shows the love and friendship of Two Turtle Doves.
Graffiti-inspired artist Lei-Mai LeMaow has painted Three French Hens in her signature tongue-in-cheek style. Manchester-based graphic designer and printmaker Kim Hubball has a contemporary take on Scandinavian folk art illustration for design Four Calling Birds.
Czech-born airbrush artist Adam Pekr used the idea of five Salford rings in his design for Five Gold Rings. Jenny Leonard's tribute to Six Geese a-Laying is a cheeky play on words complete with geese relaxing on inflatable lilos enjoying snowball cocktails.
Salford-born Laura-Kate Chapman has created a repeating, stylised pattern for Seven Swans a-Swimming. The Snowman himself has been transformed into a swan – he has an orange nose like a swan's beak and stands in a pool of icy blue water. Mural artist Donna Newman has responded in a fun and quirky way to the verse Eight Maids a-Milking, by transforming The Snowman into a giant cow.
Lizzie Rose Chapman from Salford, sister of Laura-Kate, has covered her sculpture in a beautiful Christmas landscape for Nine Ladies Dancing. Ten fictional members of the House of Lords in their red and white peerage robes leap across the sculpture Ten Lords a-Leaping painted by Manchester illustrator and mural painter Hammo.
Inspired by themes of cultural diversity, Lois Cordelia's design for Eleven Pipers Piping celebrates pipe instruments from all over the world. Animator and illustrator Jessica Perrin has taken inspiration from the traditional uniforms of military marching bands for her design Twelve Drummers Drumming.
About Walking with The Snowman
Organised by Wild in Art in collaboration with Penguin Ventures, part of publisher Penguin Random House UK, the Walking with The Snowman sculptures are being exhibited across MediaCityUK and The Quays for six weeks.
A free Walking with The Snowman trail map which includes games and puzzles is available to pick up from the Lowry Outlet, The Lowry and MediaCityUK's Open Centre, and a copy can be downloaded and printed at home from the website at walkingwiththesnowman.co.uk/art-trail.
Local children and young people from more than 40 schools have taken part in the event by decorating their own smaller 1-metre-tall Snowman sculptures as part of an inspiring Learning Programme supported by Salford City Council. Find the little Snowmen displayed inside the Lowry Outlet, The Lowry and the Open Centre from 8 December 2018 until 13 January 2019 – slightly later than the main trail. After thousands of people have seen the creativity and talent of our future generations on display, the Little Snowmen are returned to the schools that created them as a lasting legacy.
Walking with The Snowman is made possible by Presenting Partners the Lowry Outlet and MediaCityUK, and sponsors including ISG, N Brown, Print Search, University of Salford, Seddon, Social 7, and Sixt rent a car, who are each sponsoring a sculpture.
Quotes
Ben Reed, Head of Creative Development at Wild in Art, says:
"Our beautiful Snowmen will make really special gifts that keep on giving. Judging by the love that the Snowmen have already seen from visitors to the trail, we hope that the online charity auction will be popular and will help us to raise vital funds for BBC Children in Need.
With themes of friendship, imagination and adventure, The Snowman is the ultimate Christmas story to explore with family and friends. And with twelve sculptures all themed on The Twelve Days of Christmas, it really doesn't get any more Christmassy!"
Claire Hoyle, Commercial Director of BBC Children in Need, says:
"We're thrilled to have been chosen as the charity partner for the Walking with The Snowman public art trail in the 40th anniversary of Raymond Briggs' beloved children's book. We're enormously grateful to Penguin Ventures and Wild in Art for their support; funds raised through the online auction will go on to make a real difference to disadvantaged children and young people right across the UK."
Introducing The Sapira Mattress: Now Available In The UK
The Sapira mattress raises the game to a whole new level, taking everything that experts and customers love about the Leesa mattress, with a pocket spring core. This results in:
Enhanced breathability
Active support, for focussed pressure relief
Almost zero motion transfer
Unrivaled edge support
Everything is fine for New Year, we can just start eating TREK! Protein energy bars and flapjacks!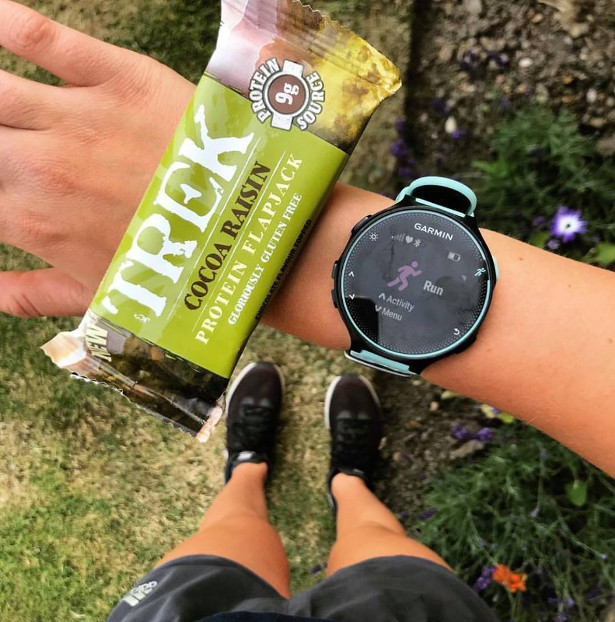 FACEBOOK | TWITTER | INSTAGRAM
It can be hard to stick to New Year's resolutions, especially when it means getting yourself back into the gym and weening yourself off those Christmas treats. Luckily, TREK have a solution – their yummy range of protein energy bars and flapjacks!
The TREK range is made from delicious fruit combinations, gluten free oats and nuts. As well as tasting great, all of the products in the TREK range contain at least 9g of protein and are made with all-natural ingredients which help to provide slow-release energy. The TREK range is the perfect protein snack to help fuel your fitness goals for 2019 as due to their raw wholefood ingredients, they are a reliable source of long-lasting energy. If that wasn't enough to persuade you, all the bars are gluten free, vegan and count as 1 of your 5 a day!
The TREK protein energy bar range includes Cocoa Raisin, Morning Berry and Banana Bread, while the flapjack range spans Peanut Power, Cocoa Chaos, Berry Burst and Banana Blast. What are you waiting for? Get down to your local shop a pick up a bar ahead of the new year!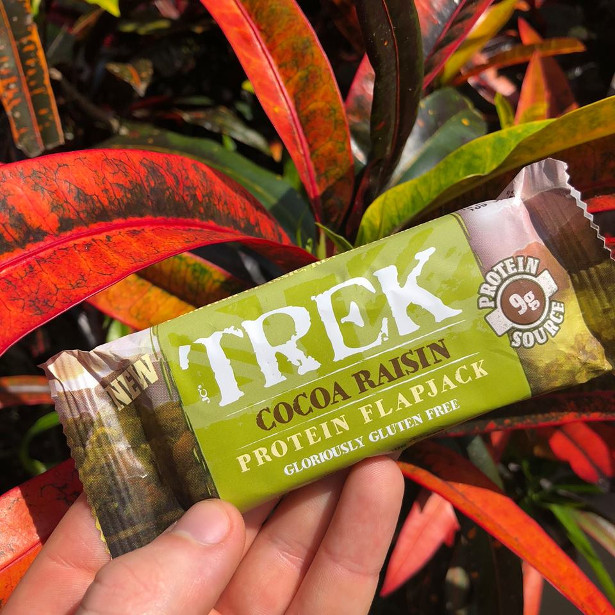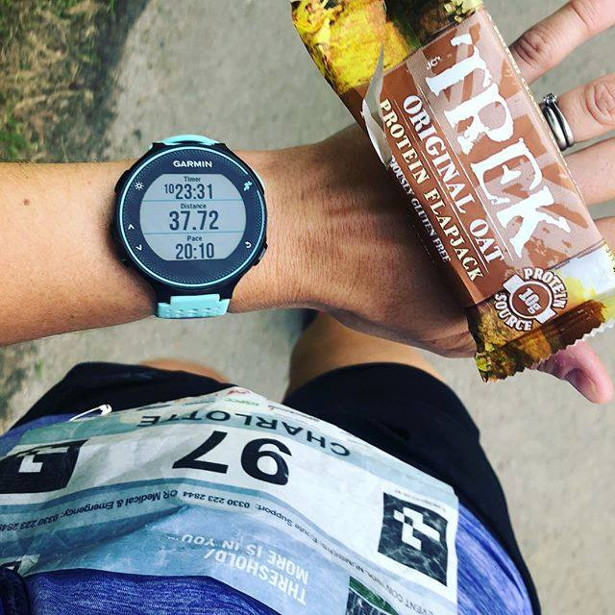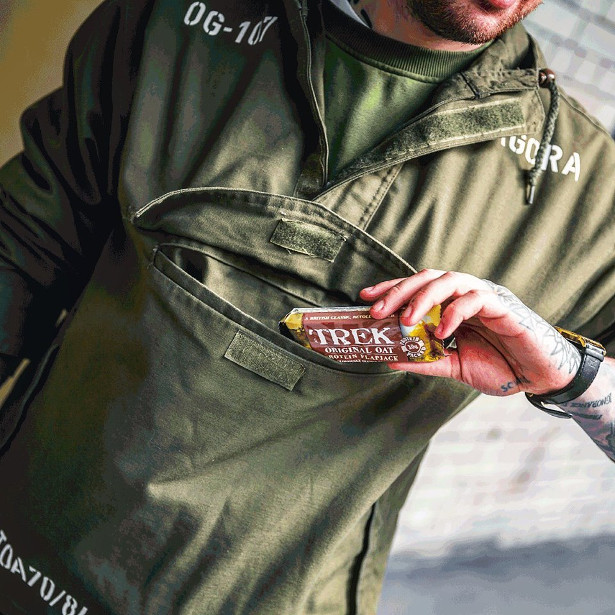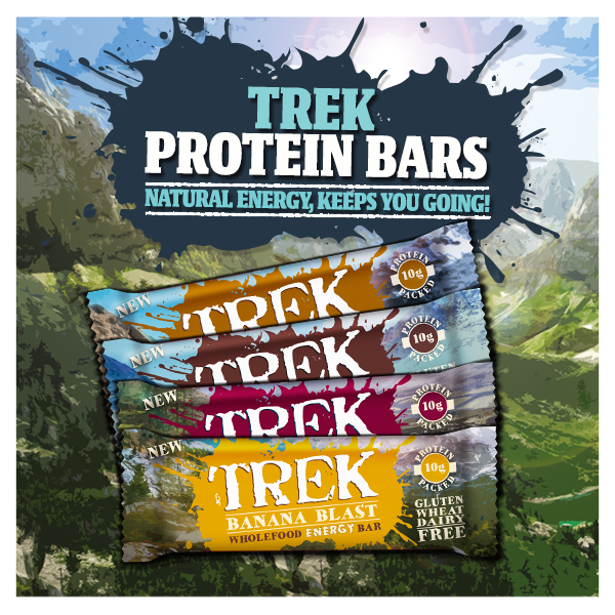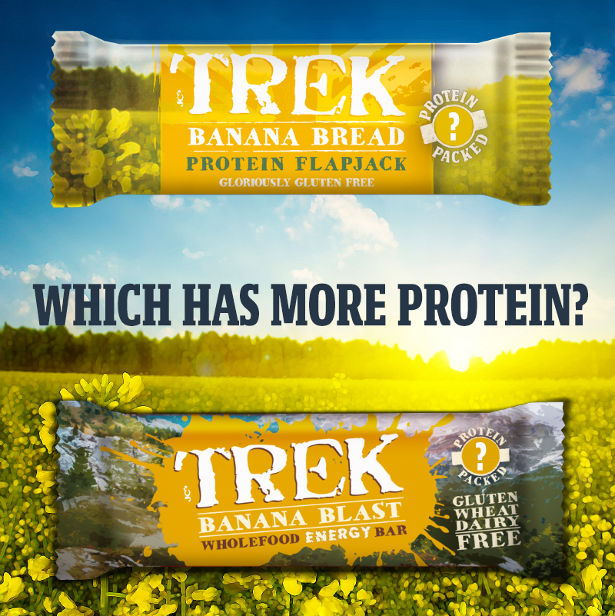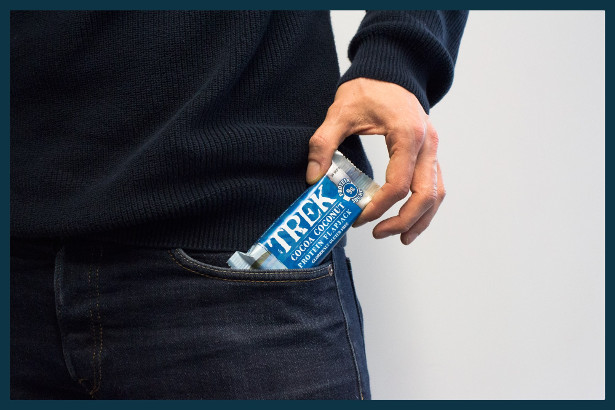 Christmas 2018 Gifts Ideas For Tech & Outdoors by Makers Unite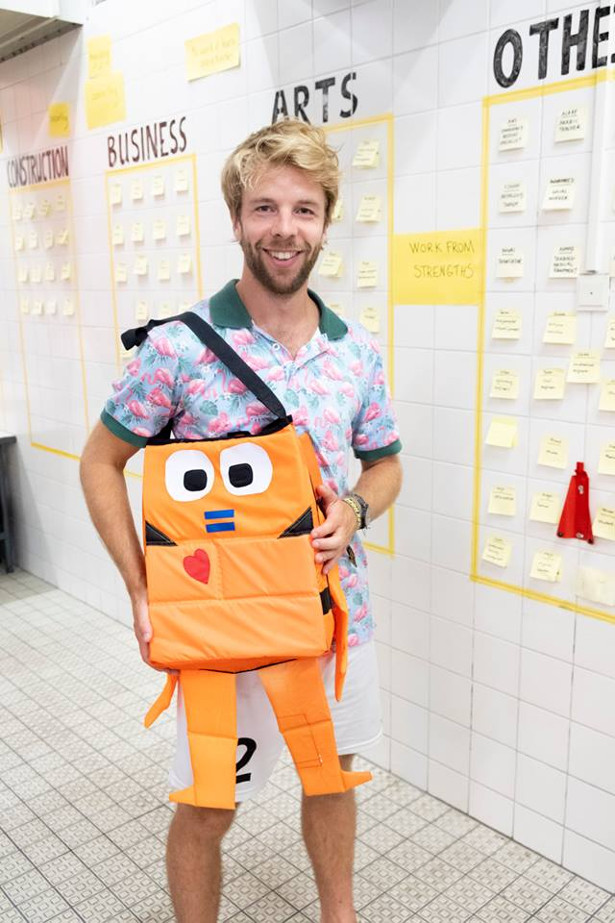 FACEBOOK | INSTAGRAM | LINKEDIN | YOUTUBE
The Makers Unite Collection is 100% social, 100% sustainable, fashionable and sporty, made of durable unique materials.
13 and 15 inch Unique Laptop Sleeves in black/orange/mixed colors
– Made by newcomers in Amsterdam
– Carries his laptop and a positive story
This unique designed laptop sleeve from the MU Collection made a long journey to you. It once was a life jacket, helping people reach safety. Now, upcycled into a unique laptop sleeve, it's helping connect creative newcomers (often with a refugee background) to the job market, leveraging their talents to build a new life in the Netherlands.
Dimensions: 33 x 23 x 2 / 12.99 x 9.05 x 0.78 inches.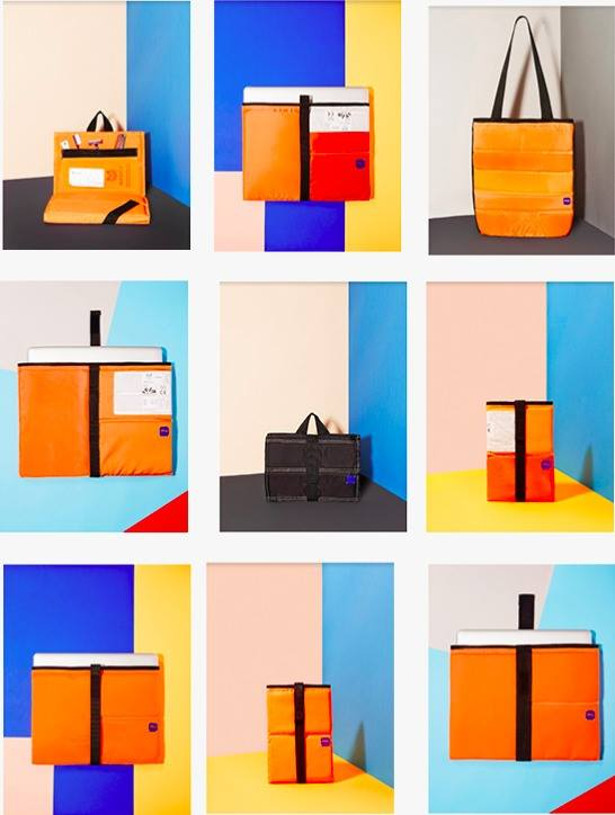 Unique Upcycled Travel Pouches in black/orange/mixed colors
Our travel pouches are designed and produced together with newcomers, refugees and locals in Amsterdam, because of that they carry a powerful positive message of connecting across cultures. The sales of our products provide working opportunities to our participants and fund our social inclusion program.
More About the Travel Pouch
Compact and practical, this travel pouch can be used in several ways. Open it up and things get exciting with its multiple tabs and compartments. It can store and organise your electronic devices and accessories by keeping everything in place with secured pockets and straps. You can also use it as a flat-laying toiletry bag, or as a hanging toiletry bag wherever you're traveling.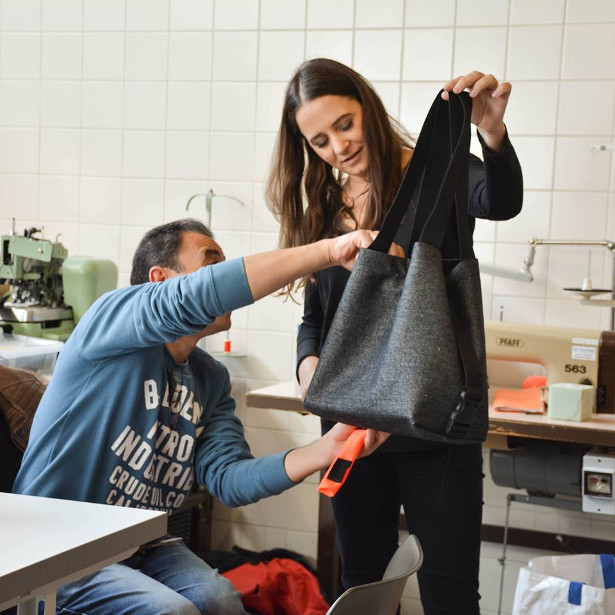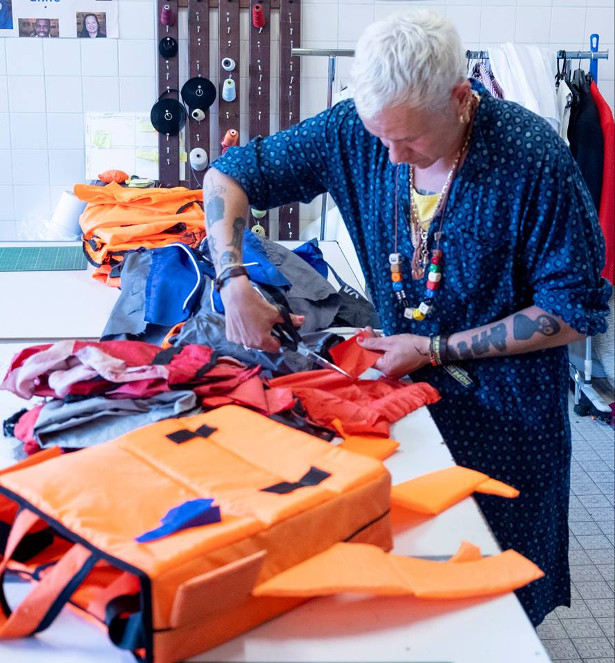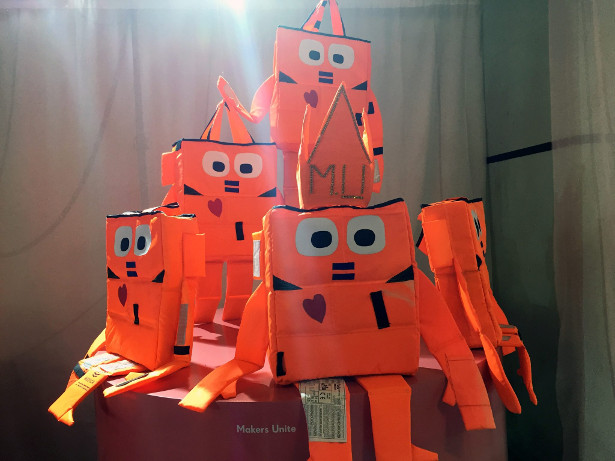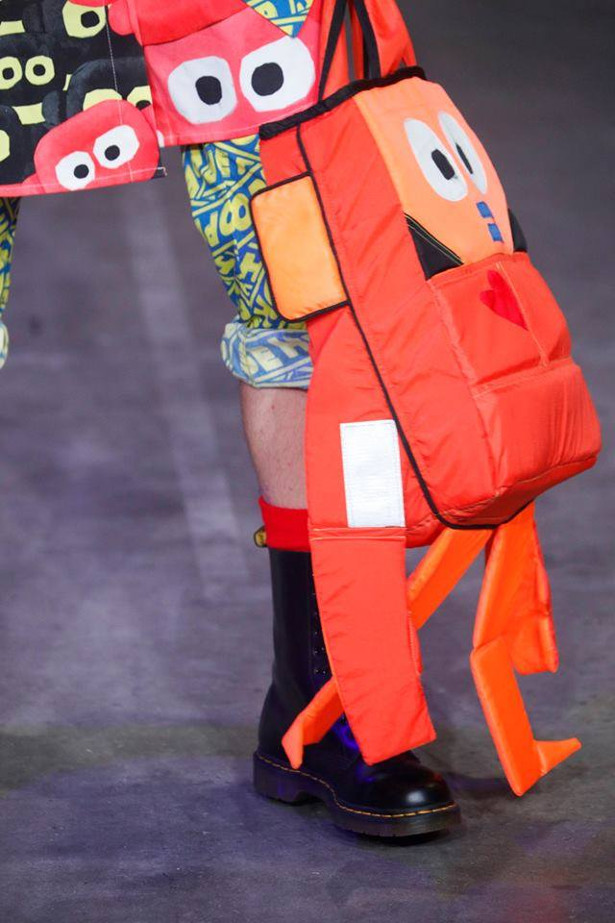 VR experts ImmotionVR giving once in a lifetime opportunity to design your own virtual reality character this Christmas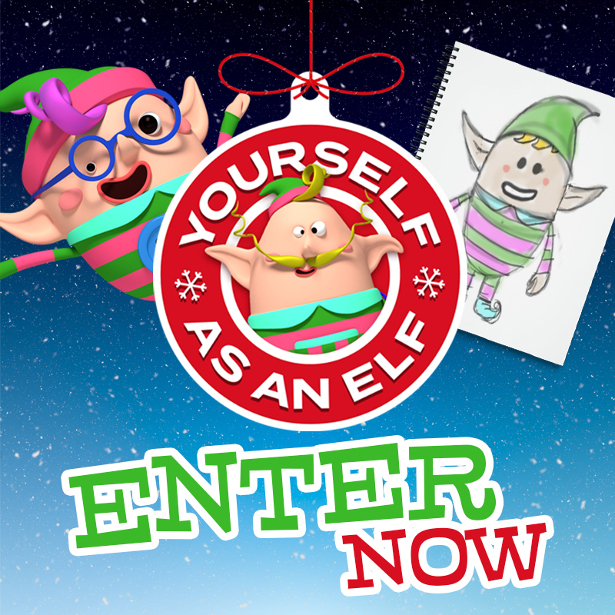 The UK's largest group of VR experience centres, ImmotionVR, has announced a new competition where one very lucky winner will have a virtual elf creation join the animated cast of Elf Power Inc., the all new VR experience by the creative storytellers at ImmotionVR. Entrants are encouraged to get creative, design their own unique elf and enter it into the 'Yourself as an Elf' competition.
ImmotionVR is looking to see entrants be as imaginative as they like, with colourful clothes, pointy ears, rosy cheeks and 'mistle-toes'; the elf can be whatever the entrant wants it to be.
To enter this once in a lifetime competition, all entrants need to do is draw themselves as an elf and send it via the website: https://immotionvr.com/yourself-as-an-elf/
For inspiration, players can join the elves on their latest adventure as they embark on a festive journey to deliver Christmas. View the official trailer here
The 'Yourself as an Elf' winner will have their elf reimagined in Immotion's state-of-the-art animation studio in Manchester's Media City.
The competition ends on Friday 21st December, with the winning elf being announced on ImmotiveVR's social media on Christmas Eve.
Tickets for Elf Power Inc cost £5 per person, but can include other VR rides and game play in a 30 minute experience for £20 per person.
Pre-booking recommended, with timed tickets available here
This experience is perfect for:
Children from 6+
Young teenagers
Those in love with technology
Children who are overwhelmed by traditional Christmas activities
Adults who want a break from Christmas shopping
Families to enjoy together as something new, fun and magical to do
A VR'ry Merry Christmas from all at ImmotionVR
TIME FOR SOUTH AFRICANS TO GO MAL FOR NEW 'WEAR IT FORWARD' CAMPAIGN
Making a difference to needy South Africans through creativity? You've got to be crazy. More accurately, you've got to be MAL. Just ask Mike Schalit, co-founder of ad agency Net#work BBDO , now co-steering it's non-profit MAL Foundation into exciting new waters, as it embarks on a new range of madcap projects designed to plough back into disadvantaged communities.
MAL – for Make a Living. Make a Life. – has just unveiled Season 2 of its 'Wear It Forward' range of Tees and Caps with Marlboro Originals, and they're already flying off the shelves. Proceeds go to MakeAnotherLibrary in underprivileged schools – already last season's
Revenue has powered MAL towards opening its 15th library, near Marlboro Originals' factory in the community of Salt River, in January.
Adding to the social benefit is the fact that every garment is sourced and produced locally, creating jobs and enhancing lives at all levels across the community.
But Schalit and his MAL team aren't stopping there. They've started collaborating with several designers, brands and retailers to create more funky ranges for good. Coming in time for Christmas: 'Chocs4good' slabs, in collaboration with a top chocolatier; a range of cute animal-shaped bedside lamps, 'aniMALamps'; a homewear range of totes, table runners and pillowcases aptly call MALhuis; and earrings called BANG BANG.
"Purpose lies at the heart of every single MAL collaboration. We make a living by what we get, yet we make a life by what we give. This is a blueprint, if you will, for privilege to engage with poverty, for haves to empower have-nots, to liberate a new way of life whereby giving back is not simply a patronising unsustainable charity or CSI, but more effectively and positively a hand up rather than a hand out," says Schalit.
You can get MAL Foundation's 'Wear It Forward' range at Marlboro Originals stores at the V&A Waterfront, Menlyn Park and Woodlands. The rest of the goodies will be on sale at the MAL Foundation's new stand at the popular Oranjezicht City Farm-Market in Grainger Bay from 15th Dec.
This Christmas, go a bit MAL with your gift-giving. The non-profit MAL Foundation works with designers, brands and retailers to create funky ranges for good. How good? They're about to open their 15th township library in January. 1. Try their stunning 'Wear It Forward' range of Tees and Caps, from Marlboro Originals. 2. Sweet tooth? 'Chocs4good' slabs, in collaboration with a top chocolatier. 3. Animal-shaped bedside lamps, 'aniMALamps'. You know you want to. 4. The coolest homewear range of totes, table runners and pillowcases from MALhuis. 5. Earrings called BANG BANG. Oooh.
The Electro-Sonic DF Mobile Device from the Environ Focus Care™ Skin Tech+ Range
Price: R6500.00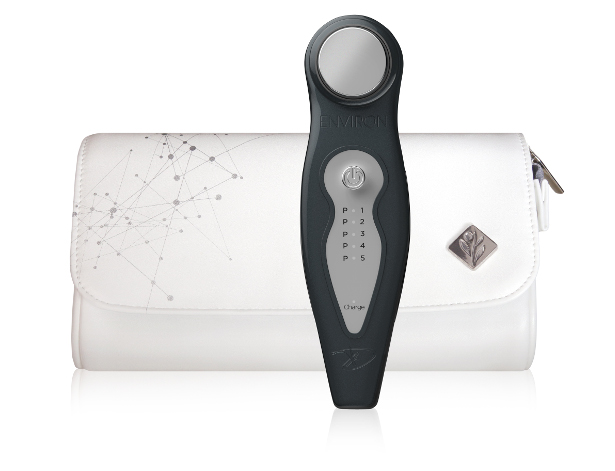 – Eco-friendly cork yoga mat. https://evveervital.com/collections/bags-accessories/products/product-five-two £54. It's anti-slip, anti-bacterial, lightweight and odour-resistant.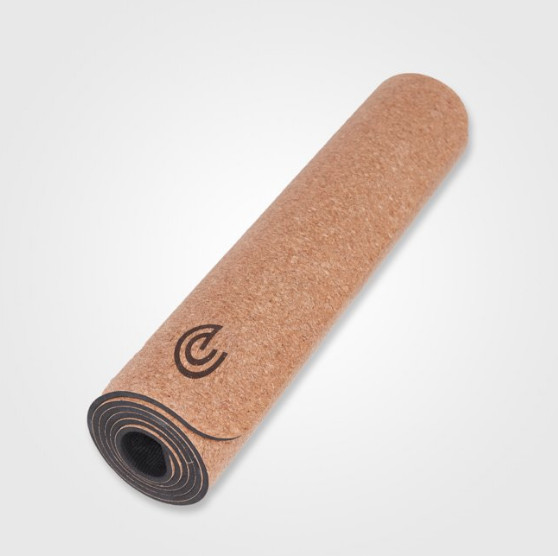 – Evveerlux thermal water bottle. https://evveervital.com/collections/bags-accessories/products/evveerlux-thermal-water-bottle £32. Keeps water cold for 24 hours and hot for 12 hours. Helps reduce use of single-use plastic.
The Ultimate BREXIT Christmas Gift!
For people who just can't get enough of Brexit this year, Engravers Guild of London has created the ultimate Brexit Christmas Gift.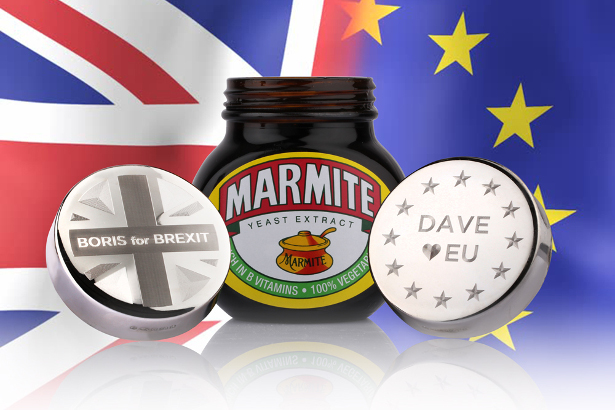 A pair of Brexit-themed silver Marmite lids combine the country's most divisive condiment with the nation's most contentious issue.
With one featuring the Union Jack and the other the EU flag, the recipient's name is engraved into the design that best reflects their political tastes.
The lids are made from 925 sterling silver, manufactured in Birmingham and hallmarked at the Assay Office.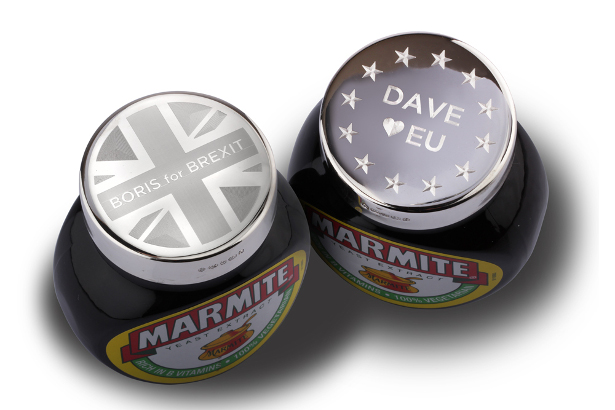 Elliot Bishton, the founder of Engravers Guild, said:
"As Parliament makes a meal over Brexit, we wanted to serve Brexit for breakfast with a totally unique gift this Christmas.
"Politicians have described Brexit as a 'Marmite' issue and we thought that we should bring the two together as the ultimate expression of how the nation feels right now."
A silver Marmite lid costs £79 and comes complete with a jar of 250g Marmite, available from Engravers Guild at:
www.engraversguild.co.uk/silver-marmite-lid-engraved/brexit-marmite/
A Vase For Every Occasion!
Offering an exciting fusion of contemporary style with everlasting elegance, Sue Ure has succeeded once again! This time with a hand thrown selection of vases, achieving the latest in must have homeware accessories, made with love and to last for years to come.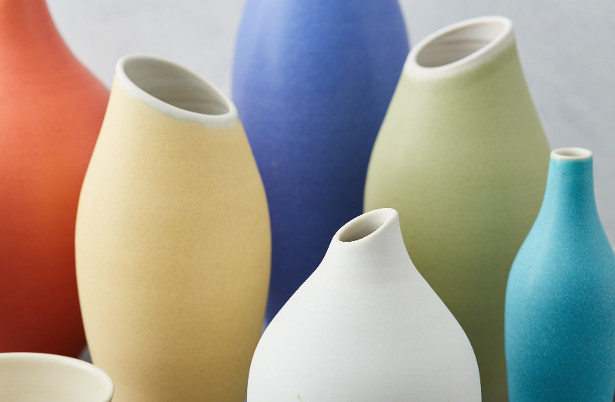 At the heart of these vases is Sue's iconic use of colour and shape, removing those unnecessary loud, overpowering patterns and leaving the beautiful clean lines and silhouettes to do the talking. Combing form and function at every turn this collection of vases may look visually stunning, but for Sue functionality is just as important which is certainly the case here. Because of the handmade nature of the Sue Ure vases customers can appreciate the slight variation between each individual item.
1. Alto Vase (Small £33.00) from Feather Edge.
With it's rounded form and oblique rim the Alto Vase certain adds a contemporary twist to proceedings without boasting about it, set to compliment that pared-down minimalistic aesthetic.
2. Basso Vase (Small £35.00 – Large £68.00) from Feather Edge.
There is no denying the truly sensational round form of the Basso Vase, it's a decorative sculptural object just on its own, but looks equally good with a posy of flowers too!
3. Cocoon Vase (Large £60.00) from Feather Edge.
Offering tall organic form with a smooth uninterrupted profile the Cocoon Vase makes a wonderful statement upon your counter top, but grouped with other vases from the Sue Ure collection will certainly add further dimension.
Sue Ure Ceramics offers an entire collection of hand-thrown tableware and vases. From turning and handling to glazing and firing Sue lives and breathes her craft, honing her skill from years in the making. What once begun as a hobby is now her full time business, to find out more about Sue Ure Ceramics click here.
But what's next? Sue Ure will unveil an exclusive collection of beautiful textiles for the 'Pierre Bonnard; The Colour Of Memory' exhibition opening at Tate Modern this January.
No sleigh, no way: It would take Santa nearly 700 years to deliver his presents by car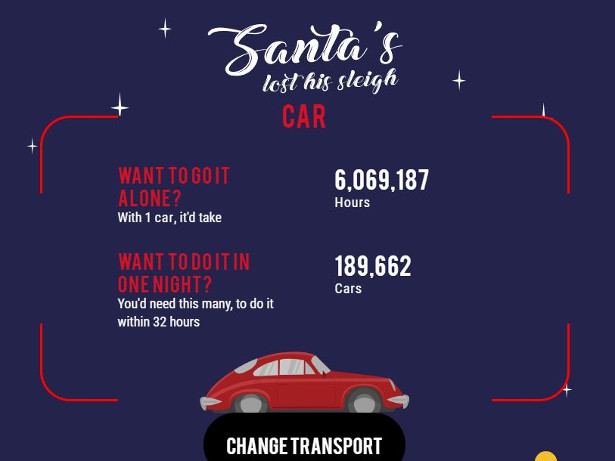 ● Santa's sleigh needs to travel at over 13 million mph to deliver the world's presents in one night
● It would take over 12,000 years to deliver the presents on foot
● To reach every house in one night, it would take nearly 200,000 cars
It's a good job Santa has his magic sleigh, because if he was to rely on normal methods of transport, children around the world would be left present-less for an awfully long time.
New research from TeamSport Karting, the UK's largest indoor karting operator, has calculated the sluggish delivery times of each everyday mode of transport were Santa to trade in his vehicle for a non-festive alternative.
With 2.2 billion children across the planet[1], spread between 916 million houses, Father Christmas has to travel a mammoth 424,843,108 miles to deliver gifts each year. This means his sleigh travels at over 13 million mph – more than 17,000 times the speed of sound.
To cover this distance and deliver the world's presents by car, it was revealed that it would take a staggering 693 years, assuming Santa abided by the UK's maximum speed limit of 70mph.
To speed up his delivery time he could go by plane, but despite a Boeing 747 cruising at a nifty 550mph, it would still take a miserable 88 years to get to every child's house. Space rockets travel considerably quicker than commercial aircraft, but even if Santa was to commandeer a NASA shuttle, he'd still be flying for two years and nine months.
If he was concerned about the environmental impact of covering such colossal distances, Father Christmas could opt for greener modes of transport, such as cycling or walking. Such a moral standpoint would, however, sacrifice any hope of children receiving their presents this millennium.
Completing the delivery route by bike would take a slovenly 2,109 years, but if Santa was to walk, he would be delivering presents for a feet-busting 12,125 years.
Such massive delays would clearly not go down very well with the world's youngest generations, who wake up on Christmas morning expecting to see the latest toys and gizmos under their tree. The research therefore also calculated how many of each mode of transport it would take to deliver all of the presents in Santa's usual shift – a single night.
If Santa was determined to hit his delivery deadlines by foot in just one night, the manpower required takes on a whole new level. More than three million walkers would be needed to get presents to all of the world's children on time, which is roughly the population of Wales[2].
To accomplish such a feat using cars, Santa would need a fleet of 189,662 vehicles, while it would take nearly 25,000 planes to do the same by air.
Forgetting the logistics of such an operation, over 750 space rockets would be needed to complete the deliveries in one evening, which is more than eight times the number of spacecraft launched in the whole of 2017[3].
Dominic Gaynor, Managing Director of TeamSport Indoor Karting, said: "Our research highlights just what an amazing job Santa and his reindeer do to ensure every child receives their presents on Christmas morning.
"Our normal methods of transport simply can't compare to the speed of his sleigh – it would take our 40mph go-karts over 1,000 years to deliver the world's presents!
"While all of our 31 UK tracks are fully stocked with quality go-karts, unfortunately we don't quite have the numbers to supply Santa with the 331,909 karts needed to deliver all of the gifts in one night!"
To find out how long it would take you to deliver the world's Christmas presents, and to learn more about this research, visit: https://www.team-sport.co.uk/teamsport-santa-sums/index.html
Made in Chelsea's Lonan O'Herlihy
shares his ultimate home HIIT workout
Learn the secrets of the PT's workout regime
Lonan O'Herlihy, @theposhpt and Made in Chelsea star, combines his favourite moves into a workout that can be done anywhere, anytime
The innovative workout shows how any household object can be used as a weight, O'Herlihy's training session features Sony's newest wireless speaker – the SRS-XB501G – to help his followers work up a sweat whilst listening to the bassy beats
Workout includes toe taps, one-arm push-ups and Russian twists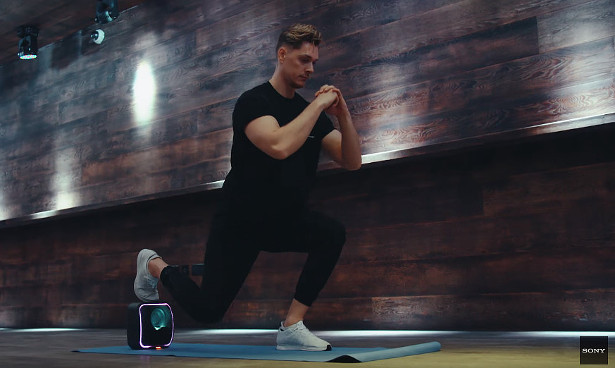 For a workout in the comfort of your own home, Lonan O'Herlihy has unveiled his latest HIIT workout using household items as handy equipment including Sony's new speaker as a portable weight. With its combination of bassy sound and portability, it compliments his workout blend of speed, endurance and strength.
The 20-minute workout will get any pulse racing. To try the workout,
The high-intensity session includes eight high-octane exercises, which can be tailored in length of time and weight to work up a sweat:
One arm push-ups
Knee push-ups
One arm kettlebell swings
Squat with shoulder press
In-and-out squat jumps
Rear raised leg lunges
Russian Twists
Toe taps
The workout makes full use of the product's key features, including; handle for easy use, EXTRA BASS™ sounds and line lights to bring the beat to life and keep the pace going, durability which means he can incorporate it into any exercise, splash proof capabilities and the Google Assistant feature which allows him to switch up the playlist with his voice – leaving him to continue the workout.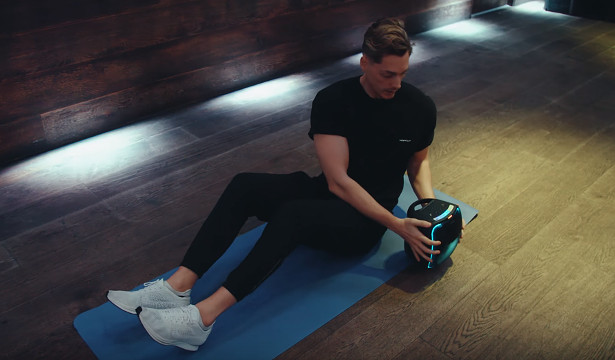 Lonan O'Herlihy comments: "The beauty of a HIIT workout is that it doesn't take up too much time, and you can do it with minimal equipment. I wanted to provide a workout that really focused on both of these aspects. Using Sony's XB501G portable speaker was a great way to showcase how easy it is to use items in your home as weights, rather than having to buy something specifically for a workout."
Lonan's tips for an effective HIIT workout:
Keep your HIIT to a maximum of 30-minutes, after that you'll start to lose your form leaving you prone to injury.
Pick the right kit for you – the joys of HIIT are that you can work out your intensity, so don't worry about investing in all the kit right away.
Always warm up and cool down for at least five minutes before and after your HIIT workouts. It's important to not just stop after HIIT as that can leave you feeling lightheaded, so cool down gently afterwards.
Keep the intensity high throughout – Music is a great way to keep your energy levels up and give you a beat to work to, pick bassy music for the best results and turn it up!
Make it fun! The Sony XB501G speaker also has line lights which flash in time with the music, making it even easier, and more fun, to stick to the beat and work through your session.
The SRS-XB501G portable party speaker comes in black or blue, is priced at approximately £300 and is available now.
It's not easy getting a gamer what they want for Christmas – either they just ask for what they want, spoiling any hope of a surprise, or you're left scratching your head wondering what's appropriate and what all the confusing jargon means.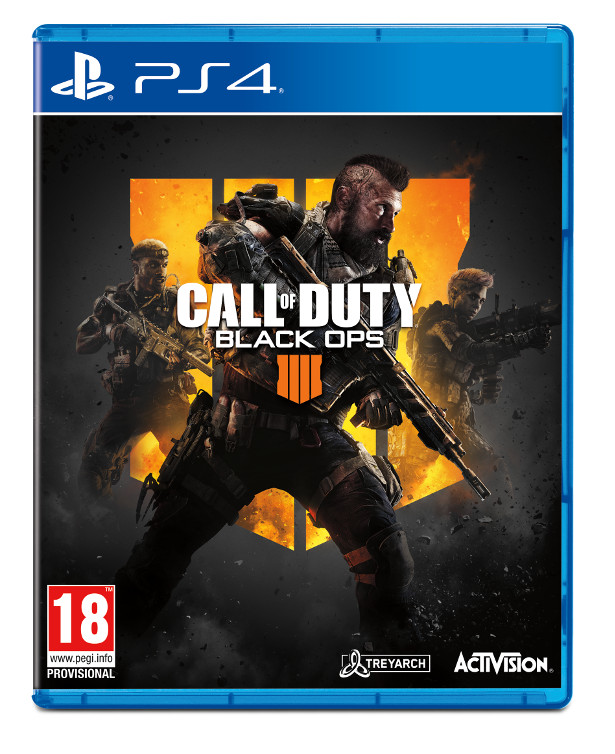 But hopefully we can make things seem a little simpler, with a list of the top 2018 games from Activision including Call of Duty: Black Ops 4 and Destiny 2: Forsaken, and a bit of 90's nostalgia for the big kid in your family (and of course the kids themselves) with the Spyro Reignited Trilogy and Crash Bandicoot N. Sane Trilogy.
THE BEST PS4, XBOX ONE AND NINTENDO SWITCH GAMES THIS CHRISTMAS
Call of Duty: Black Ops 4, Destiny 2: Forsaken, Spyro Reignited Trilogy & Crash Bandicoot N Sane Trilogy Showcase Bumper Christmas Line-up
London, UK. XXX 2018 – This Christmas, Activision is set to offer its most exciting collection of games to date. These include Call of Duty: Black Ops 4 and Destiny 2: Forsaken, a bit of 90's nostalgia for the big (and little) kids out there with the newly remastered Spyro Reignited Trilogy and Crash Bandicoot N. Sane Trilogy.
Crash Bandicoot N. Sane Trilogy
Just when you thought you mastered all the levels in Crash Bandicoot N. Sane Trilogy, Activision Publishing, Inc., is giving fans another reason to play Crash this Christmas with the introduction of a brand-new level called "FUTURE TENSE"!
Crash Bandicoot N. Sane Trilogy lets bandicoots worldwide experience the beloved '90s videogame icon like never before with more than 100 levels to explore, dazzling "N. Hanced Fur-K" graphics and cinematics, its acclaimed soundtrack, newly recorded dialogue from familiar voice actors, and much more.
For more information about Crash Bandicoot please visit Crashbandicoot.com
Release date: Available now (released on June 29th)
PEGI Rating: Suitable for people aged 7 and over
Available Platforms: PlayStation 4, Xbox One, Nintendo and PC
Spyro Reignited Trilogy
Spyro Reignited Trilogy features the fun and nostalgic gameplay that fans remember with more than 100 levels, enhanced reward sequences, Spyro's gang of zany dragons and other goofballs (including Sparx the Dragonfly, Hunter, Sheila, Agent 9 and Sgt. Byrd) and more.
For more information about Spyro please visit www.SpyroTheDragon.com
Release date: 21/09/2018
PEGI Rating: Suitable for people aged 7 and over
Available Platforms: PlayStation 4, Xbox One, PC
Destiny 2: Forsaken
Following years of strife, what remains of the Reef has fallen to lawlessness. Players investigate the recent unrest and will explore new regions, awaken new powers, and earn powerful weapons.
Building on the most requested desire for a deep and rewarding endgame experience, Destiny 2: Forsaken features The Dreaming City destination. Full of secrets to discover and bosses to defeat, this destination also houses the brand-new raid and is the first space designed from the ground up to support endgame content.
Available to all Destiny 2 players around Forsaken's launch comes highly anticipated changes and features such as a new weapon slot system, Random Rolls, improvements to the mods system, and numerous other quality-of-life improvements.
For more information about Destiny 2 please visit www.DestinyTheGame.com
Release date: 04/09/2018
PEGI Rating: Suitable for people aged 16 and over
Available Platforms: PlayStation 4, Xbox One and PC
Call of Duty: Black Ops 4
The series which has become the most played in Call of Duty history as well as a cultural phenomenon around the globe returns October 12th with the release of Call of Duty: Black Ops 4, a gritty, grounded, all-out combat experience.
Black Ops 4 raises the bar for Multiplayer mode that increases tactical gameplay and player choice, along with the biggest Zombies offering ever with three full experiences at launch, and Blackout, where the Black Ops universe comes to life in a massive battle royale experience featuring iconic characters and locations from all four Black Ops games in a one-of-a-kind offering that is uniquely Black Ops.
Call of Duty: Black Ops 4 transforms the established universe played by hundreds of millions of fans with the largest gameplay experience ever created in the series.
For more information about Black Ops 4 please visit www.callofduty.com
Release date: 12/10/2018
PEGI Rating: Suitable for people aged 18 and over
Available Platforms: PlayStation 4, Xbox One, PC
NOW TV Smart Stick – from just £14.99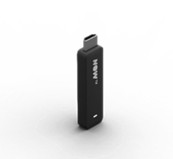 Watch your fave shows on Catch Up TV and apps – stream from BBC iPlayer and ITV Hub, Sky Store, Netflix, UKTV Play, YouTube, and many more
Instant set-up, no installation – plug into a TV, connect to the Wi-Fi and start streaming
Voice Search – tell the remote what to find, and it'll do the rest
Stream your favourite shows on holiday – jetting off for winter sun, or hitting the slopes? You can stream your favourite shows while you're on hols in the EU too
Mate 20 Pro – available from selected retail partners such as Carphone Warehouse and O2, currently priced at £899.00 sim free from Carphone Warehouse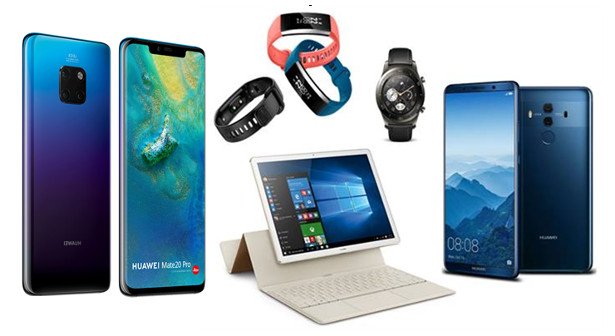 For the latest smartphone this festive season, look no further than the Huawei Mate 20 Pro. It is faster, more intelligent and more efficient than any other Android smartphone currently available thanks to the world's highest performing chip, the Kirin 980. The front-facing 24 MP + 2 MP camera with realistic bokeh gives selfies stunning composition whilst its Matrix Camera System also includes a Leica Ultra Wide Angle Lens which is perfect for capturing that Christmas family group photo. What's more, the Huawei Mate 20 Pro also offers fast wireless charging, as well as Wireless Reverse Charge so you can help your mates out on a festive night out by giving their depleted phone batteries a boost using the Huawei Mate 20 Pro.
P20 / P20 Pro – available from selected retail partners such as Carphone Warehouse, Vodafone, 3 and O2, currently priced at £599 (P20) and £669 (P20 Pro) sim free from Carphone Warehouse
HUAWEI's P series has always been a pioneer of smartphone photography. Blazing a trail for smartphone photography, the HUAWEI P20 introduces the all new Leica Dual Camera. Life goes by at the speed of light, be sure to capture every bright brilliant moment with the HUAWEI P20, where leading-edge camera technology meets visionary creative design.
Mate 20 Lite – available from selected retail partners such as Carphone Warehouse and Vodafone, currently priced at £379 sim free from Carphone Warehouse
The Huawei Mate 20 Lite is a beautiful mid-range phone packed with premium features. The 6.3-inch display is ideal for entertainment, while dual cameras on the front and back make it easier to capture jaw-dropping photos and flawless selfies. What's more, both the front and rear cameras are powered by AI, giving you plenty of smart features, such as bokeh and scene recognition.
Watch 2 – available from selected retail partners such as Currys, currently priced at £259 from Amazon.co.uk
Standalone 4G connectivity gives you the freedom to get away from your phone once in a while. Be guided and motivated by the professional running coach feature. Available in Sport and Classic versions, the HUAWEI Watch 2 is complete with IP68 water & dust protection, designed to resist the elements. The device means you can also go running or cycling with your favourite workout beats, while guided and motivated by real-time coaching, and have your trail mapped via GPS, all without the burden of a phone – so you have the perfect companion to help you keep your New Year's resolution.
MateBook – available from selected retail partners such as Currys and Amazon, currently priced at £649.97 from Amazon.co.uk (8GB version)
When you're working on the go, space matters. This is why the HUAWEI MateBook was designed with portability in mind. Featuring an ultra-thin design, the HUAWEI MateBook is the perfect present to accompany your friends and family on their travels over Christmas. The HUAWEI MateBook also helps give more power towards your productivity with a 6th Gen intelligent Intel Core processor that runs Windows 10. The result? A workspace for the future.
Huawei Band 2 Pro – available from selected retail partners such as Amazon.co.uk, currently priced at £76
With a smooth ergonomic design of the HUAWEI Band 2 merges seamlessly with your wrist to empowering you to take on any challenge in style. Packed with an array of features such as built-in GPS, heart rate and sleep monitoring functions, a sports coach and topped off with a encompassing a professional running algorithm that assesses your running style – there's no reason not to stick to the New year's resolution post-Christmas.
Korres Little Stars, £10, Tesco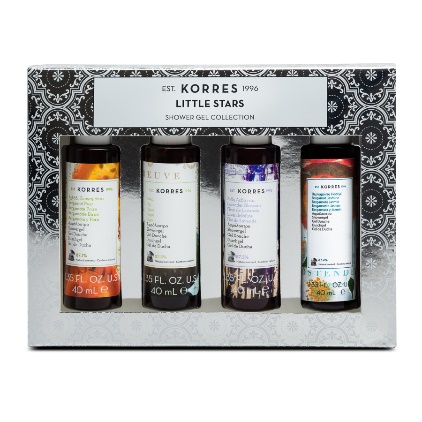 The ideal gift for the globetrotter in your life, this set of four favourites includes Bergamot Pear Shower Gel 40ml, Fig Shower Gel 40ml, Lavender Blossom Shower Gel 40ml and Bergamot Jasmine Shower Gel 40ml.
Feline festive with these pawsome gifts
Christmas gift guide for pets, family and friends and RSPCA rescue animals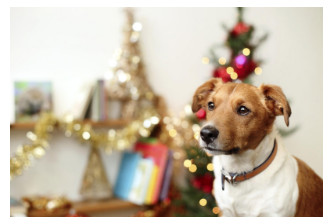 If you're feline festive and looking forward to the Christmas howlidays, why not take a look at the pawsome RSPCA gifts available this year.
Whether shopping for a much-loved pet, family member or friend, the countdown is on to fill those stockings with less than 100 days to go until Christmas.
A present from the RSPCA is a unique gift for any animal lover and also helps the charity to continue to rescue, rehabilitate and rehome animals in desperate need of care.
Ellen Camillin, who helps find exciting new products for the RSPCA, said: "There are some fantastic gifts available this Christmas for all the family from cat lovers to wildlife enthusiasts and young animal lovers. Buying a gift from the RSPCA also means that you can help the thousands of animals we rescue each year. In 2017, the RSPCA collected and rescued 114,584 animals which roughly equates to one animal every five minutes! This is why we need your help to continue to rescue and care for animals this festive season."
For wildlife lovers, this novel nest box is the ideal Tweetmas gift. Robins like open-fronted nesting sites and often make use of manmade items such as flower pots, boxes and kettles. This purpose built teapot nester will provide them with the perfect home. It is made from frost resistant ceramic with drainage holes in the base of the nester. It is easy to hang using garden wire and is 15 x 20 x 15cm. The teapot nester is £16.99.
TV-fans will love this collection of heartbreaking but ultimately heartwarming tails of dogs rescued by the RSPCA. All the stories featured in True Tails of Rescue, Recovery and Re-homing have been featured on Channel 5's Dog Rescuers with Alan Davies. The RSPCA's dog rescuers are on hand, providing vital support and the help they need to ensure the dogs don't just survive but thrive with their forever families. The hardcover book is 240 pages and priced at £12.99.
Perfect for mums and pet mums, this cat-themed day bag comes with plenty of pockets and space for all the essentials. It is made of heavy cotton with a webbed handle for added durability. There are multiple internal pockets and a zipped pouch for a phone or keys. There are also two external pockets secured with a popper for extra storage space, or maybe some treats for your furry friend. It can also easily be wiped clean with a cloth to get rid of any hand or paw print marks. The day bag is priced at £32.99.
There are also plenty of stocking fillers available for the kids from animal-themed stickers to jigsaw puzzles and keyrings. New this year and set to be on every child's Christmas wishlist is the Scruff-a-Luvs toys, a selection of matted balls of fur which children rescue, bathe, dry, brush and love in order to discover what kind of animal they are. The pink and blue mysteries will then be revealed – are they a cat, dog or rabbit? Each Scruff-a-Luv comes with a grooming brush, collar with name tag and adoption certificate, priced at £19.99.
Animal characters from the Buttercup Farm collection will make a welcome addition to your child's toy box, they are available in two sizes 25.4cm and 17.8cm as well as a fabric keyring. Choose from Daisy the Cow, Lucy the Lamb, Penelope the Pig, Ruby the Kitten, Rufus the Puppy, and Seymore the Fox. From £3.99 to £7.99.
For that purrfect puss in your life catnip infused mice with string tails and bobble ends is sure to tap into your cat's natural hunting instinct and make for a pawsome playtime. The pair are priced at £4.99.
This shaking mouse is sure to catch your pooches attention. Pull the cord and let the mouse shake across the room. Colours vary and supervision is recommended. This is priced at £3.99.
These pastel perfection pet bowls are durable but stylish and are embossed with bones for dogs or paws for cats and small dogs. Each bowl is microwave, dishwasher and freezer safe. The range include a pink, cream and grey cat saucer at £4.99, a cream and grey small dog bowl at £7.99 and a cream and grey large dog bowl priced at £11.99.
Now this is something for all the family, including your furry friend, to play after Christmas dinner. Race around the Woof Board Game answering questions and testing your dog's brain by encouraging them to do simple tasks with bones as a reward. Great fun and educational for dogs, children and adults alike. Ages 7+ (humans). £24.99
There are also a wide variety of Christmas cards available with adorable animal pictures and the RSPCA logo, in packs of 10 or 20, as well as festive wrapping paper, and 2019 calendars.
For those sparing a thought for all the animals in RSPCA care this Christmas who have been neglected or cruelly treated and are now recovering before they find their forever home, they can give a gift to an animal in need this Christmas.
Just £6 can contribute towards the cost of one night's boarding for a rescued cat at one of the RSPCA's animal centres as well as a hearty meal, £10 could provide the charity with enough equine chaff to feed a donkey for one month, and £16 could cover one night's boarding and a meal for one of the rescued dogs in our centres.
For more information about any of the products available this festive season visit http://shop.rspca.org.uk/ or order your RSPCA Christmas catalogue online.
Alton Towers Season Pass – the gift with a 'twist' that's ideal for families, teens and thrillseekers!
The Alton Towers Season Pass is just £55 – the same price as a day ticket to the theme park, working out at less than £2 a week in 2019!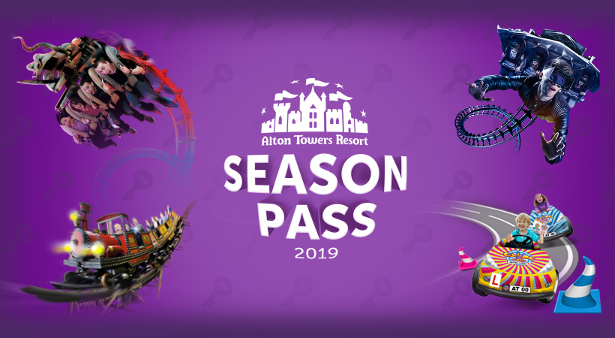 The Alton Towers Season Pass give holders the chance to experience the theme parks rides and attractions including the latest £16million ride Wicker Man, which will see you climb on board the UK's first wooden coaster in 21 years and speed towards the giant effigy as he spectacularly ignites into flames, as well as world-renowned coasters Nemesis, TH13TEEN, Oblivion, Rita and The Smiler!
Families can also enjoy the many rides and attractions across the theme park together, such as the Runaway Mine Train, HEX, Duel, Congo River Rapids, Heave Ho, Battle Galleons and Sharkbait Reef by SEALIFE to name a few!
Little guests will also be in awe as they enjoy the UK's only CBeebies Land, with 14 CBeebies-themed rides and attractions and some of CBeebies' most popular characters to meet, it's the perfect place for children to learn, play and inspire their imaginations.
As well as access to the Theme Park, additional benefits of a Season Pass also includes hotel discount on Resort accommodation, 'bring a friend for £15' and the chance to enjoy the Theme Park's special events, such as Scarefest and Fireworks, for just £10 – a huge saving of over £20 per event.
People can purchase a Season Pass and find out more, online here: www.altontowers.com/season-pass/

DRYSURE. the Wireless, use anywhere footwear dryer. www.drysure.co
FACEBOOK | INSTAGRAM | TWITTER | LINKEDIN | GOOGLE+ | VIMEO
Dry your footwear 12 times faster than traditional air drying. Drysure is the ultimate footwear dryer for the active person. Wet feet lose heat 25 times faster than dry feet, whether due to rain and snow or built up sweat. Plus, sweat that builds up inside shoes and boots can turn into a breeding ground for dangerous bacteria such as E. Coli, Meningitis, and Klebsiella. Leaving your shoes or boots to dry overnight? Air drying overnight only dries 2% of moisture from shoes and boots. Drysure not only dries your footwear properly, but restricts the growth of bacteria and fungi.
Less smelly, more comfortable, and much healthier for your feet.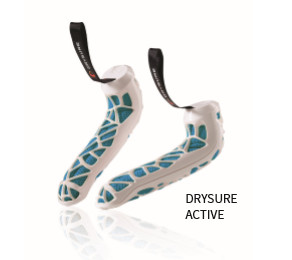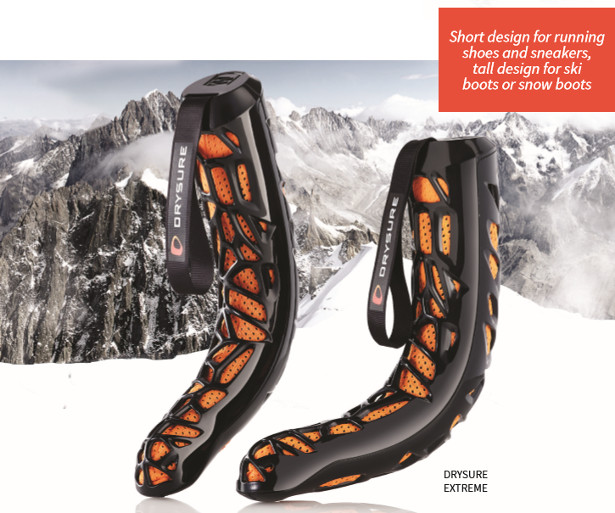 Drysure Active £24.95
Drysure Extreme £29.95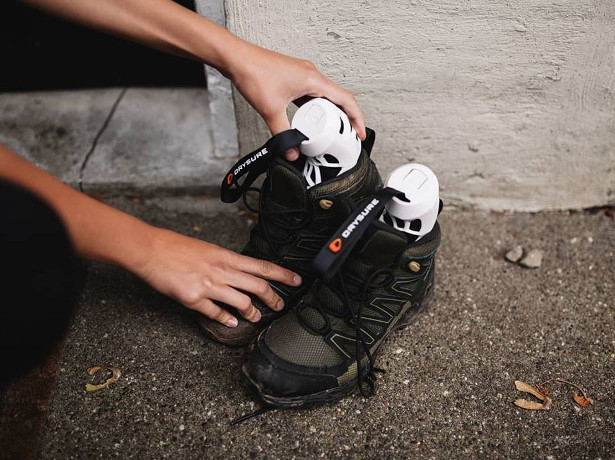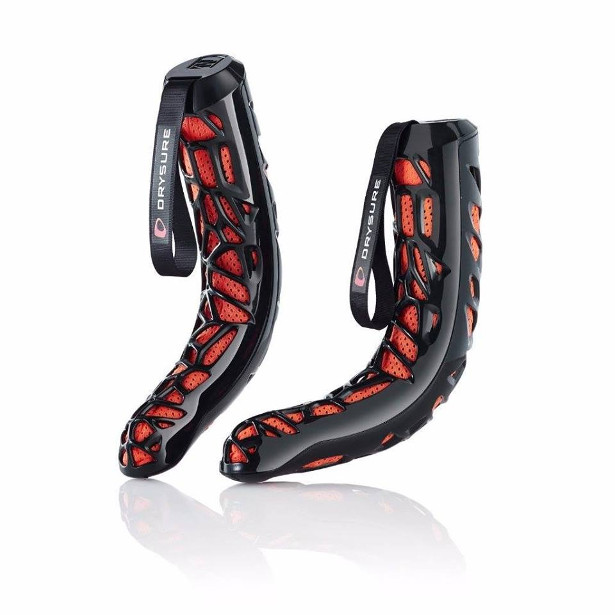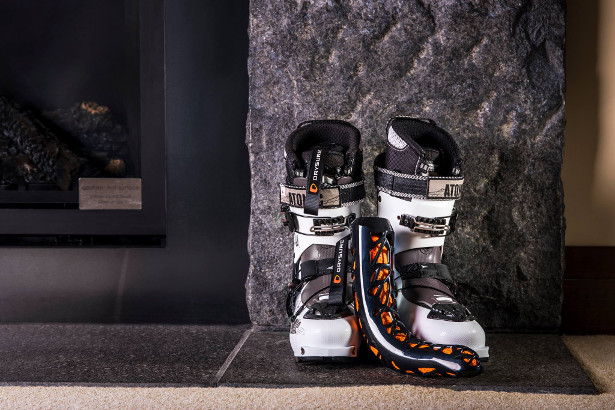 Polaroid ROOT 3D Pen £34.99 – Amazon
Not only can you take your drawings to new heights, you can go against the grain… by adding grain to your designs! Wood grain, to be exact! We may be on fire with our pen puns, but we're still not as hot as the 3D Root Play pen from Polaroid!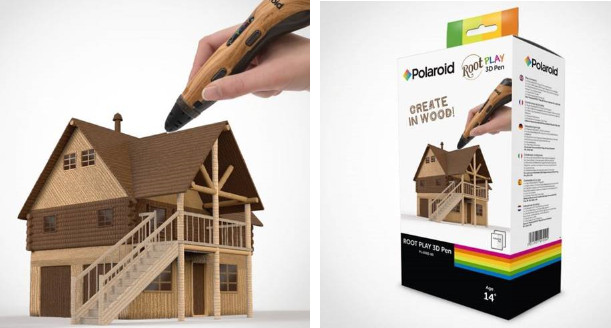 So, what does this pen really do? It uses sawdust-containing filament to let you create 3D designs in real wood! You can use 3 different filaments to get different effects for your models. It also has manual or automatic extrusion (or, squirtiness) and has different print speed settings for ultimate control.
This pen is accompanied by the Polaroid Play Trace app, which is free for iOS and Android. This lets you create easy-to-draw stencils from your photographs, carving out a new niche while you're at it. (Right? Carving!). You can also get templates off the app to create designs uploaded by the community. And, if your designs are awesome, you can share those with the community via the app.
So, the power's in your hands. And, by the way, that power is 5V DC. Make sure it stays there by charging your 3D pen with the included 1.5 metre USB cable!
Polaroid Bluetooth Speaker £19.99 – ASDA
This Polaroid wireless Bluetooth speaker offers great quality sound with Bluetooth 3.0 technology. The built-in 1000 mAh rechargeable battery enables an 8-10 hours of playtime on a single charge. It is ideal for personal usage, indoor party or outdoor BBQ or picnic with friends and family.
Available exclusively at Asda.
Polaroid transformable dual format 50W sound bar £40 – ASDA
Enhance your TV experience by adding this fantastic dual format 50w sound bar. you can choose to feature this sound bar as a full length bar under your TV or as two striking and sleek sound towers next to your TV, giving you ultimate flexibility and stereo separation options. Featuring Bluetooth connectivity & a 2.0 Speaker system.
• 50W Total Power
• Ported cabinet for better bass
• Bluetooth
• 2 x 25W Soundbar
• Transformable Soundbar
• Optical Connection
• 2 Front Firing Drivers
• Metal Stand
• Includes remote control
Polaroid Premium 60W TV Sound bar £50 – ASDA
Bring your TV to life with a 4-way sound system with Full-Digital sound. Enjoy this soundbar's unique design. Immerse yourself in its incredible 60w sound with front & top firing drivers, its the perfect enhancment to your TV experience.
• 60W Total Power
• Bluetooth
• Optical Connection
• Hi and Low Frequency Drivers
• Includes remote control
Heating your Home Efficiently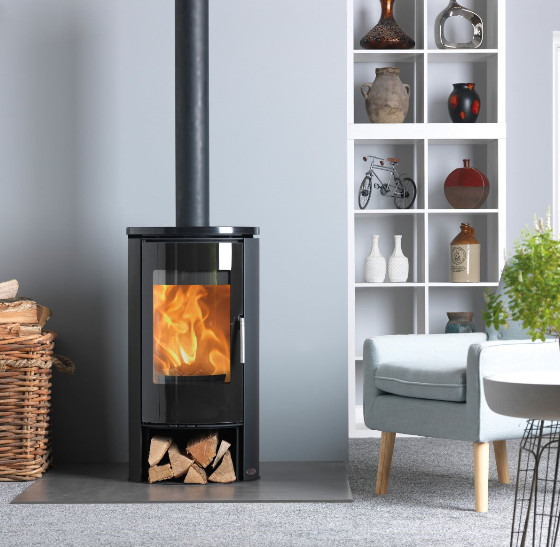 Backed by 30 years of stove knowledge, ACR Stoves produce some of the highest efficiency stoves on the market today. With the help of Vicky Naylor, General Manager at the company, we take a closer look.
Given their long heritage, you could be forgiven for thinking of a woodburning stove as old fashioned, however, today's models really are marvels of modern heating technology. ACR Stoves pride themselves in being at the forefront of this technology as Vicky explains, "With today's modern technology, some stoves can produce up to 90% less particulate matter emissions (such as dust, smoke and soot) than an open fire, making them greener and more efficient than ever. When deciding on which stove to buy for your home, you may wish to consider a model with the SIA Ecodesign Ready label which promotes higher environmental standards across the EU. It is awarded to wood burning appliances that meet the regulations for cleaner, more efficient designs, ultimately having a smaller carbon footprint."
Once you have chosen your stove, think carefully about the wood you choose to burn as this can have a massive impact on the operation, efficiency and emissions from your stove. "As hardwoods are denser, they burn slowly resulting in less logs being used and a better cost efficiency for customers. Unseasoned wood will create tar and creosote which may make the glass on your stove dirty and can even cause a chimney fire" comments Vicky.
She continues "Perhaps the most important thing to check is the moisture content in the wood and this should be no higher than 20%. If your wood is any higher than this, your stove will not perform at its best as much of the heat generated will be used to boil off excess water, leaving less heat to go into your room." ACR Stoves recommends that you purchase pre-packed wood with the 'Ready To Burn' logo on, to guarantee your wood is suitable. Alternatively, storing your wood for a minimum of two years, in a covered place with good air circulation, should also mean the wood reaches this required moisture content.
As a company, ACR Stoves are committed to producing highly efficient stoves which benefit not only their customers but the environment too. The vast majority of their stoves have been granted the SIA EcoDesign approval, ensuring they give the highest efficiencies possible, a reduction in emissions and are up to 90% more efficient that an open fire. Coupled with 'Ready to Burn' wood, you can be rest assured these amazing stoves are doing their jobs as effectively as possible.
Game of Thrones Lovepop Cards
Available at Lovepop
www.lovepopcards.com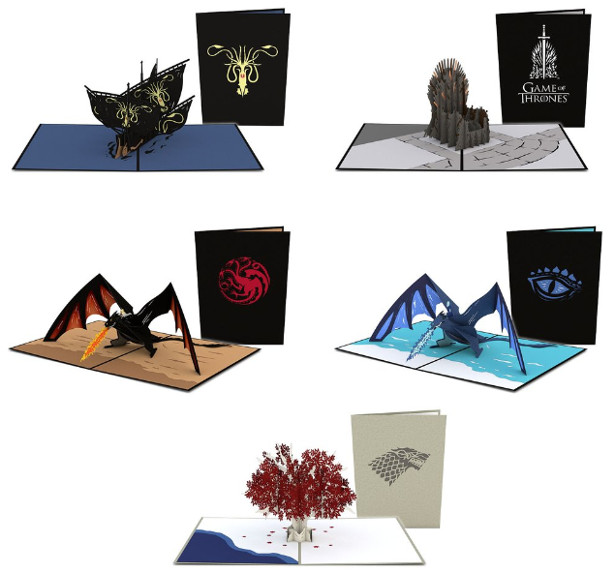 Gilbert Netball is delighted to announce a new partnership with the winner of Team Sports Personality of the Year, Gold Medal winning English Rose and New South Wales Swift Helen Housby, who will be joining the Gilbert Netball family as a Gilbert Netball Ball Ambassador.
We are delighted to welcome Helen, she is an extremely exciting shooter who we are thrilled to be working with. Helen is an England International and an integral part of the squad who won Gold at the 2018 Commonwealth Games scoring the winning goal in the final to seal victory over Australia.
Hellen Manufor, Gilbert Netball Brand Manager commented: "We are thrilled for Helen to join the Gilbert Netball family. Helen is a brilliant and exciting player at the peak of her career and still has an extremely exciting and talented future ahead of her!"
#TheFutureIsGilbert #TeamGilbert