Coffee Lovers Wish List!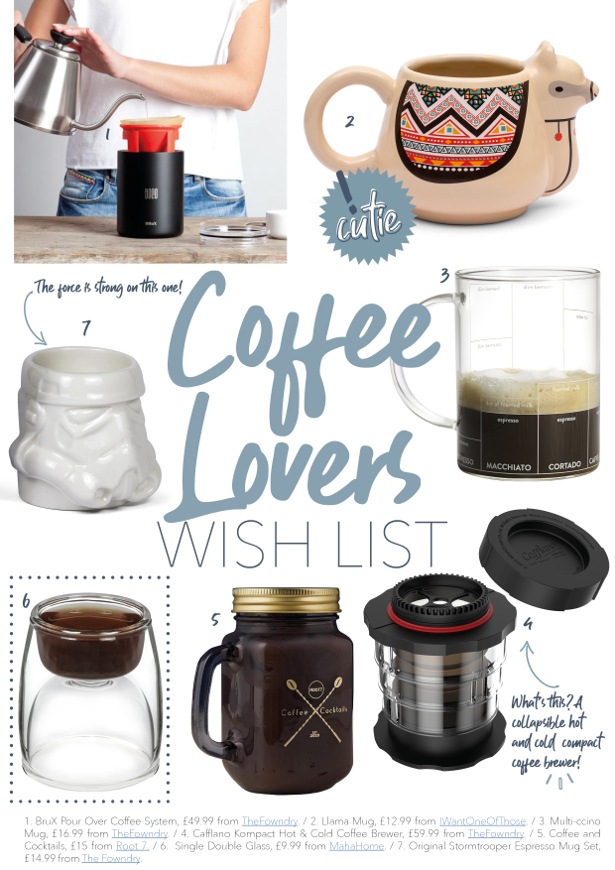 1 BruX Pour Over Coffee System, £49.99 from TheFowndry.
Put the 'Oooh!' in your brew with the simple but ingenious BruX Pour Over Coffee System. Comprising of a sleek 590 ml vacuum insulated stainless bottle, retractable brewing cone and filter, for all coffee connoisseurs out there this handy little gadget allows you to brew and drink from one single device. Providing that same countertop quality but in the comfort of your own home.
2 Llama Mug, £12.99 from IWOOT.
Pour a cuppa into this adorable Llama Mug and you've got yourself a guaranteed smile! Suitable for 350ml of your favourite brew, clever, adorable and useful, this llama has it all going on. A great novelty secret Santa or stocking filler for any Llama lovers out there!
3 Multiccino Mug, £16.99 from TheFowndry.
Next up the Multi-ccino, a designer lab-glass mug that makes everyone a barista. Made of borosilicate glass measure ingredients and customise the proportions of espresso, milk and water using the handy indicators printed on the outside of the glass. Recipes include favourites such as; espresso, macchiato, cortado, café au lait, Americano, flat white and cappuccino.
4 Cafflano Kompact Hot & Cold Coffee Brewer, £59.99 from TheFowndry.
It's the portable coffee maker that'll collapse small enough to fit in your pocket. With the Cafflano Kompact press and squeeze to deliver a fresh cup of coffee whether your at home, in the office or even trekking up a mountain! Not just delivering a pipping hot cuppa on a winters morning either, the Cafflano Kompact uses a nifty airlock cap, making it perfect for cold brewing too.
5 Coffee & Cocktails Mason Jar Shaker & Recipe Book, £15.00 from Root7.
For anyone who loves to experiment with bold, flavoursome cold brew coffee this awesome Coffee and Cocktails Jar could make the ideal gift this Christmas. Complete with a 15 page recipe book of divine caffeinated concoctions, this mason jar oozes quality from the use of black tinted glass and contrasting tin lid, sure to take pride of place in any home.
6 Single/Double Glass, £9.99 from MahaHome.
Any one lucky enough to receive the Single/Double Glass will love this nifty little coffee must have. Made from high quality borosilicate glass save cupboard space and time on the washing up with this 2 in 1 cup. Whether you need a shot of coffee or something a little stronger simply flip it over for a double shot.
7 The Original Stromtrooper Espresso Mug Set, £14.99 from TheFowndry.
Sky rocket your morning and start the day off on a high with a shot from these totally awesome Original Stormtrooper Espresso Mugs, offering 80ml capacity. The set of 2 ceramic mugs come packaged in a stylish gift box, making the perfect present for any Stormtrooper fan.
JÄGERMEISTER ENCOURAGES FANS TO GET 'ICE COLD' WITH EXCLUSIVE COMPETITION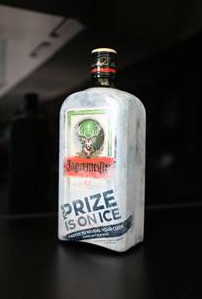 Jägermeister, one of the UK's favourite 'night out' shots, has launched an exclusive 'Ice Cold Wrap' competition encouraging fans to find the hidden code on the bottle. Only one catch, you have to freeze it first.
The limited-edition competition will be asking Jägermeister enthusiasts to purchase a 70cl bottle and freeze it at home to find the mysterious code. Once the bottle is at the optimum 'Ice Cold' temperature of -18°, you will be guided to the Jägermeister e-shop to enter. Those with their eyes on the prize will be in the running to win up to £20 off at the Jagershop (including free delivery) or your very own Jägermeister branded single bottle tap machine to take home.
Don't think you can just pop this in the fridge, the thermochromic inks will only change when the bottle is well below freezing, the temperature the liquid should be enjoyed at. Now available nationwide in Morrisons retailing at a discounted price of £16, the bottles will be on shelves up until Christmas.
The competition is the perfect excuse to stock up the freezer with your favourite shot, especially with the upcoming festive season around the corner. For drinkspiration, head over to the Jägermeister website for long serve suggestions as it's not a party without a taste of the classic herbal liqueur.
For ultimate enjoyment, make sure you master the Jägermeister Perfekt Serve – in chilled glassware and the liquid served at precisely -18ºc from a freezer or Jägermeister tap machine.

Introducing Gregory's Tree Blueberry & Raspberry Double Fruit Twist Bars! @ Food Matters Live this year!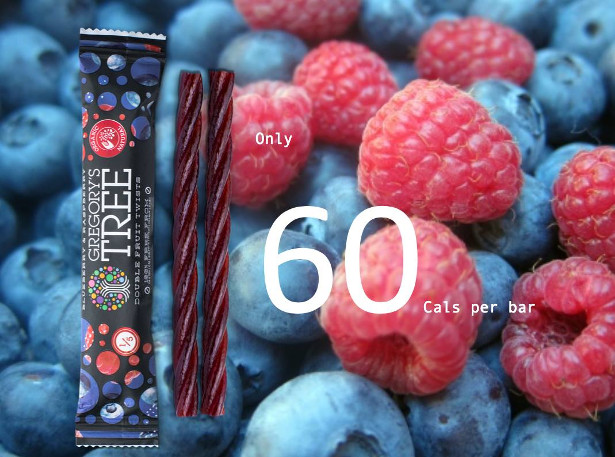 FACEBOOK | TWITTER | INSTAGRAM
Introducing Gregory's Tree Blueberry & Raspberry Double Fruit Twist Bars
Each Gregory's Tree Blueberry & Raspberry Double Fruit Twist Bar bursts with fruity flavour because each are made from pure organic fruit, which is gently heated, pulped and twisted.
There is no added sugar just natural and tasty sweetness!
Gregory's Tree – the ideal healthy treat!
100% Gluten Free
Gregory's Tree Blueberry & Raspberry Double Fruit Twists are great tasting, organic, gluten free snack bars. This amazing new snacking alternative helps you Beat The Dip® and is only 60 calories per bar.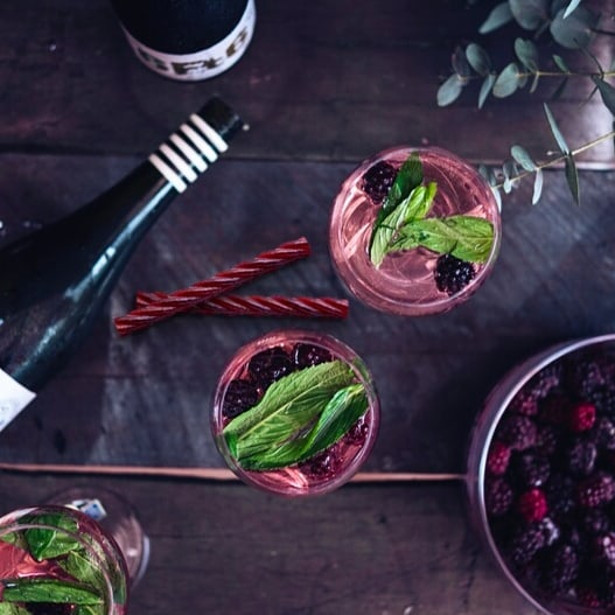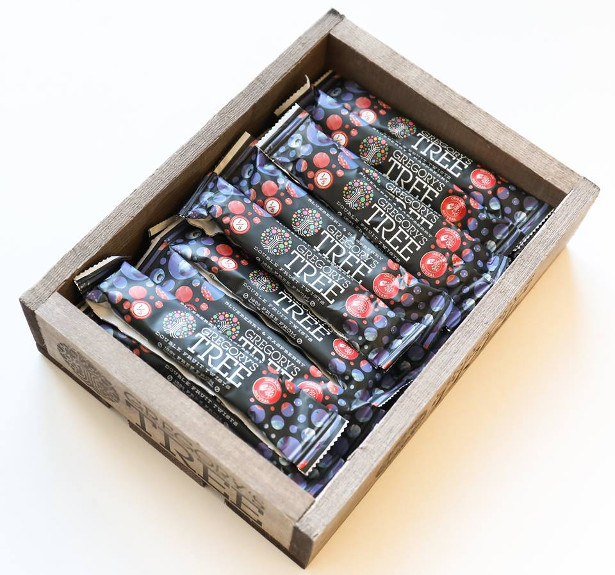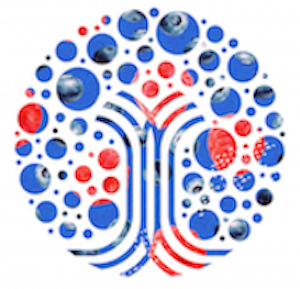 Scots rugby legend, Gavin Hastings, kicks off 'Magnum' Christmas campaign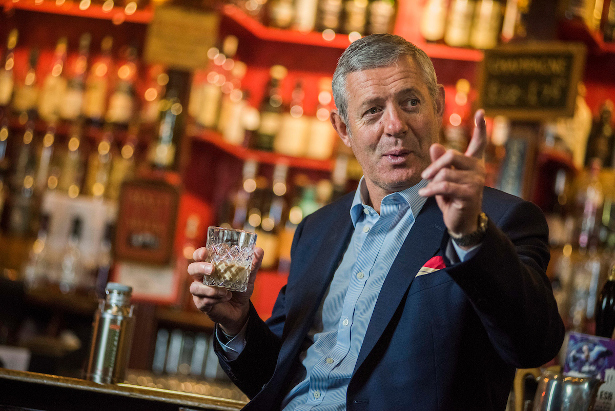 TWITTER | FACEBOOK | INSTAGRAM
Scotland's leading Scotch cream liqueur has added a kick to its six-week festive campaign by teaming up with Scottish rugby union legend, Gavin Hastings OBE.
Magnum has appointed the famous full-back as its Brand Ambassador in the run up to this year's Christmas party season.
As part of his new role, Gavin is providing the voiceover for Magnum's first major TV advertisement 'Where Two Forces Meet', which is now running on STV. The ad showcases Magnum's unique fusion of single malt Scotch whisky and cream, as well as its distinctive sleek packaging.
Magnum's superior ingredients and contemporary design set it apart from traditional liqueurs. It is contained in a unique, stainless steel flask, which is designed to be reusable and recyclable. It also keeps the liqueur chilled at the optimum temperature, without the need for ice.
Magnum is crafted and bottled in Edinburgh by the award-winning BenRiach Distillery Company Ltd.
Commenting on the launch of the festive campaign and the appointment of Gavin Hastings as Brand Ambassador, Magnum Director, Lee Schofield, said: "We're really excited to have teamed up with Gavin as part of our UK-wide Christmas campaign. As one of Scotland's finest rugby players and a single malt Scotch whisky enthusiast, Gavin is the perfect match for our brand.
"Gavin's personality and sporting status resonates across each of Magnum's major markets, including the UK, South Africa and Canada. We've just launched in Ontario and British Columbia and our TV ad has got us off to a flying start, with Gavin helping to generate brand awareness and consumer interest in one of the world's largest liquor markets.
"At Magnum our vision is uncompromising and our ambition is straightforward – to craft a radical, premium cream liqueur, one that contains the finest single malt Scotch whisky and only single malt. And with the festive season just around the corner, we're sure that Magnum will be at the top of people's Christmas tipple wish list."
Magnum is now available to purchase online from only £20/70cl per bottle (ABV 17%) www.magnumcreamliqueur.co.uk, with free delivery anywhere in the UK. A range of 5cl miniatures, 50cl, 1 litre and 1.75 litre bottles are also on offer.
Magnum can be purchased directly from specialists and independents throughout the UK as well as iconic outlets, including Harvey Nichols (UK-wide), Selfridges, Fenwicks (Newcastle), The Scotch Whisky Experience, Royal Mile Whiskies/Drinkmonger, Edinburgh Castle and The Balmoral Hotel (Edinburgh).
Magnum will also be running its festive campaign on social media at www.facebook.com/magnumcreamliqueur and www.instagram.com/magnumcream
All members of Produced in Kent – www.producedinkent.co.uk
Clearly Juice Collection
The Clearly Juice collection is a range of single and varietal Kentish apple juices developed by Biddenden Vineyards.  Each juice is clear and very much wine-like in style, with named varieties accompanied by a Master of Wine's comment. The perfect dinner party juices.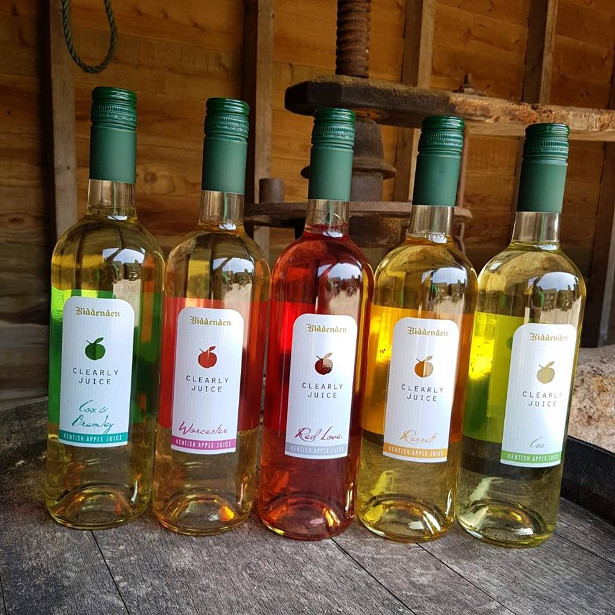 Shepherd Neame's Christmas Ale, £2.49 for 500ml bottle
Christmas Ale is brewed using 100% natural ingredients, drawing chalk-filtered mineral water from the artesian well deep below Shepherd Neame in Faversham, along with the finest malting barley and Kentish hops, including Target and Challenger for bitterness, and Goldings for aroma.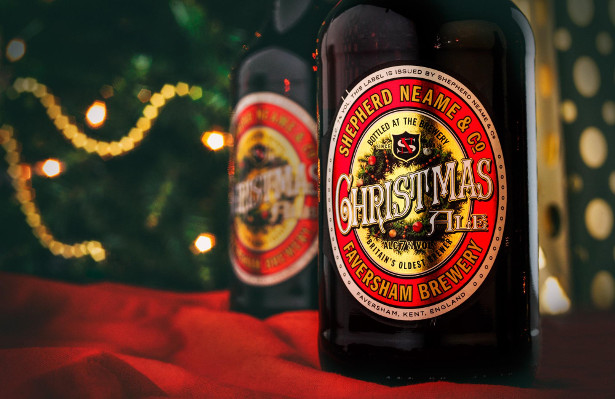 Anno Cranberry and
Gin, 29%  ABV, £36.70 online
Kent Dry Gin is infused with tart     cranberries for several months before
adding the warming mix of cloves, cassia and sweet orange to create this limited edition drink.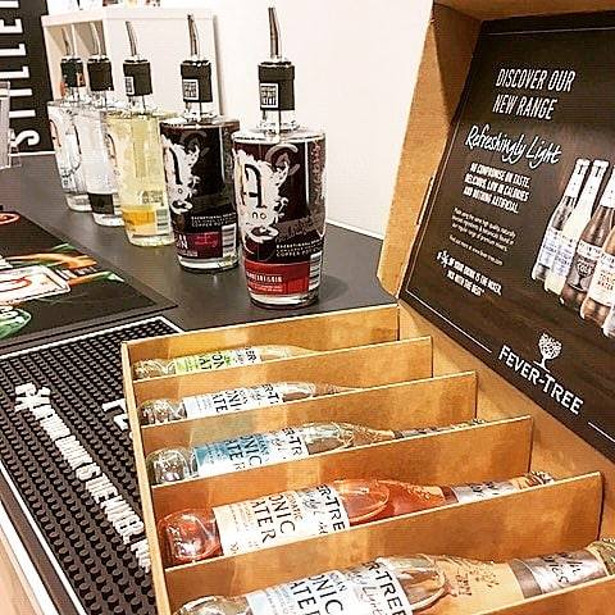 KORKO's African Ginger and Lemon drink, £33.40 for 24 x 250ml
Perfect cold on its own or with Gin. It can also be heated up to your preference in a saucepan with your favourite Christmas spices.
korko.uk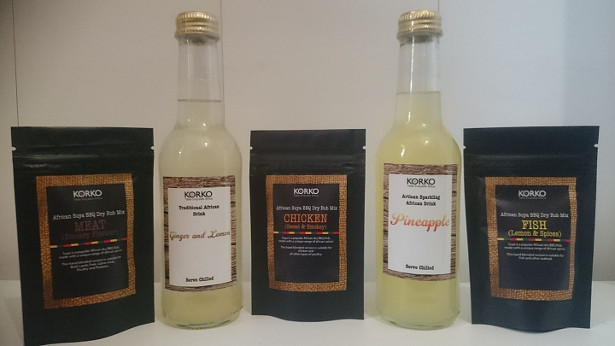 Real Deal Roaster  Coffee Gift Packs, 4 varieties for £12 or 8 for £20 online
Produced in Kent member. High-quality coffee beans from round the world, roasted to perfection in an old Italian roasting machine.
realdealroasters.co.uk
The Fudge Kitchen's Christmas Caramels, 240g for 14.99 online and in store New in 2018. Twelve biscuit-sized, creamy caramels squares, smothered in thick milk chocolate. fudgekitchen.co.uk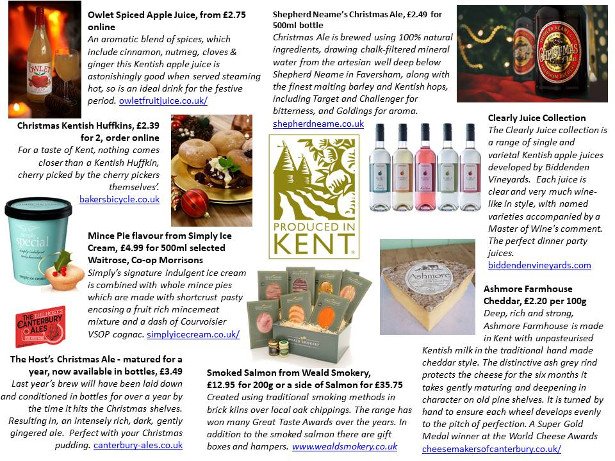 Kent Condiments giftpack, £9.99 from boroughbox.com
The perfect present; a complimentary range of artisan dressings and vinaigrettes packaged beautifully.
kentishcondiments.co.uk
Kent Cookery School, £65 for Evening class and £120+ for day classes
Based in a beautiful cobbled courtyard in Mersham, Ashford. With a wide range of courses from Thai St Food to Bread making , there is something for everyone. Gift vouchers available.
kentcookeryschool.co.uk
Gusbourne, £35 online, Berry Bros & Rudd, Harvey Nichols, Fortnum & Mason Three times crowned 'English Wine Producer of the Year', Gusbourne use traditional techniques to produce the finest sparkling wines on their
beautiful estate in Appledore, Kent.
gusbourne.com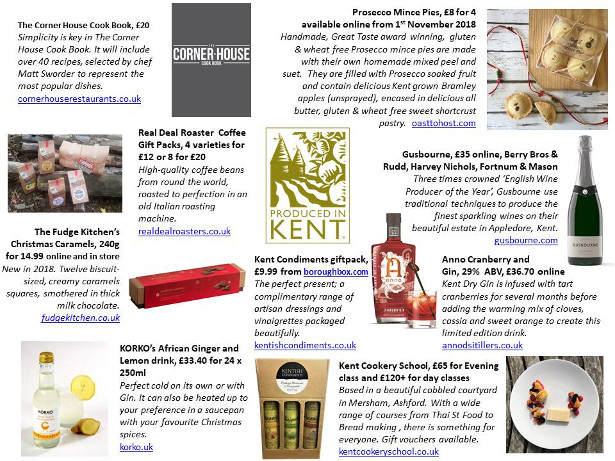 Prosecco Mince Pies, £8 for 4
available online from 1st November 2018              
Handmade, Great Taste award winning,  gluten & wheat free Prosecco mince pies are made with their own homemade mixed peel and suet.  They are filled with Prosecco soaked fruit and contain delicious Kent grown Bramley apples (unsprayed), encased in delicious all butter, gluten & wheat free sweet shortcrust pastry.  oasttohost.com
Owlet Spiced Apple Juice, from £2.75 online
An aromatic blend of spices, which include cinnamon, nutmeg, cloves & ginger this Kentish apple juice is astonishingly good when served steaming hot, so is an ideal drink for the festive period. owletfruitjuice.co.uk/
Christmas Kentish Huffkins, £2.39 for 2, order online
For a taste of Kent, nothing comes closer than a Kentish Huffkin, cherry picked by the cherry pickers themselves'.
bakersbicycle.co.uk
Christmas Kentish Huffkins, £2.39 for 2, order online
For a taste of Kent, nothing comes closer than a Kentish Huffkin, cherry picked by the cherry pickers themselves'.
bakersbicycle.co.uk
Mince Pie flavour from Simply Ice Cream, £4.99 for 500ml selected Waitrose, Co-op Morrisons
Simply's signature indulgent ice cream is combined with whole mince pies which are made with shortcrust pasty encasing a fruit rich mincemeat mixture and a dash of Courvoisier VSOP cognac. simplyicecream.co.uk
The Host's Christmas Ale – matured for a year, now available in bottles, £3.49
Last year's brew will have been laid down and conditioned in bottles for over a year by the time it hits the Christmas shelves.  Resulting in, an intensely rich, dark, gently gingered ale.  Perfect with your Christmas pudding. canterbury-ales.co.uk
Smoked Salmon from Weald Smokery,
£12.95 for 200g or a side of Salmon for £35.75
Created using traditional smoking methods in brick kilns over local oak chippings. The range has won many Great Taste Awards over the years. In addition to the smoked salmon there are gift boxes and hampers. www.wealdsmokery.co.uk
Ashmore Farmhouse     Cheddar, £2.20 per 100g
Deep, rich and strong, Ashmore Farmhouse is made in Kent with unpasteurised Kentish milk in the traditional hand made cheddar style. The distinctive ash grey rind protects the cheese for the six months it takes gently maturing and deepening in character on old pine shelves. It is turned by hand to ensure each wheel develops evenly to the pitch of perfection. A Super Gold Medal winner at the World Cheese Awards cheesemakersofcanterbury.co.uk/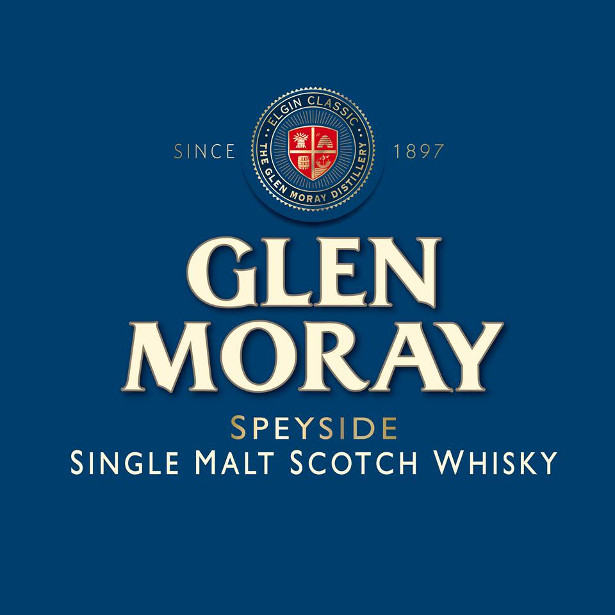 Glen Moray Launch Fired Oak Cask 10-year-old Single Malt
The team at Glen Moray Single Malt Whisky is excited to be launching Glen Moray Fired Oak 10- Year-Old Single Malt Whisky this November as they continue to develop their 'Gateway to Flavour' by adding a bold new expression which is intensely sweet and smooth.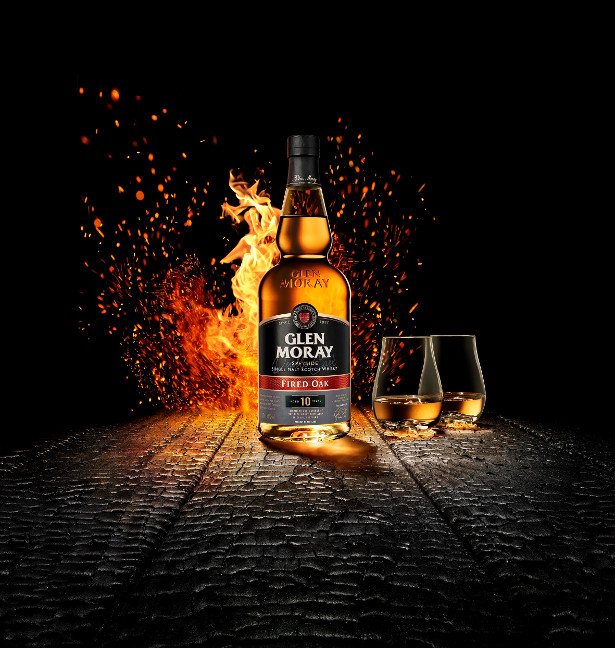 Master Distiller, Graham Coull was inspired to created Glen Moray Fired Oak Single Malt Whisky by the increase in popularity of American Bourbon and the success of the sweeter flavour within the drinks market. One of the key elements for producing American Bourbon is that the spirit has to be aged in a new charred (virgin) oak cask which gives the resulting spirit a sweeter flavour.
Glen Moray Fired Oak is a Single Malt Whisky matured for 10 years in ex-Bourbon casks and finished in heavily charred American Oak casks, resulting in a whisky which is sublimely smooth with intense spice and toasted vanilla flavour.
The attention to detail is imperative. Graham Coull has worked closely with the distillery's cooperage to source the finest new American Oak barrels for finishing, as the consistency and security of the supply of casks is very important.
Graham then selects the precise firing regime to achieve exactly the right level of char to impart intense flavour and colour to the whisky. As Glen Moray's wood finished expressions are growing in popularity, Graham is working at least two years ahead to ensure that the distillery can satisfy the growth in demand.
Graham says: "Fired Oak is all about enhancing flavours rather than adding different character. The Virgin Oak intensifies the existing vanilla and spice flavours which have come from the ex-Bourbon barrels. Two elements are key – quality of cask and timing, both are crucial to obtaining just the right flavour infusion. To create a balance I have selected Virgin Oak casks with differing lengths of finish to ensure that the final whisky is consistent."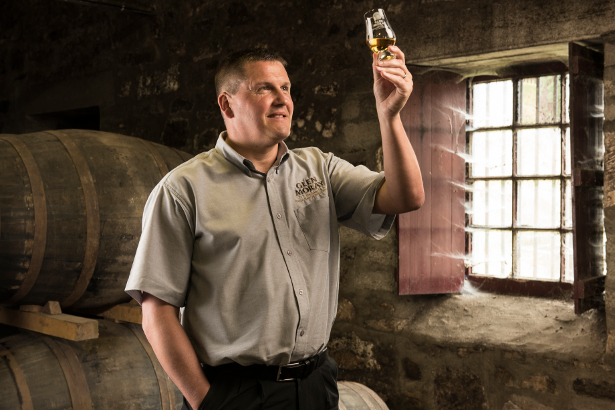 Over the final maturation period, the spirit slowly changes, the colour deepens and the taste profile takes on intense notes of vanilla sweetness and smokiness from the oak. Only when it reaches its peak, after 10 months, is it ready to be bottled and enjoyed.
"Developing this whisky was akin to blowing gently on the embers of a bonfire to bring the flames back to life" enthuses Graham.

Tasting Notes:
Nose: A sweet shop in a glass. Barley sugars, pineapple chunks and butter toffee.
Taste: Blackcurrant jam and chewy liquorice toffee. Pleasantly sweet and spicy with layers of vanilla bark. This whisky is sweeter than the other single malts in Glen Moray's collection.
Finish: Dark chocolate dissolves over the tongue and fades revealing a hint of smokiness and toasted vanilla.
Available soon from: thewhiskyexchange.com, masterofmalt.com, Royal Mile Whiskies, Scotch Whisky Experience, Gordon Macphail, Good Spirits Company and all good whisky specialist retailers.
RRP: £39.99 for a 70cl bottle ABV: 40%
Add a Scandi wheel of wonder to your Christmas table with Leksands crispbreads
Shelve your standard sized crackers and bring out the big guns with Leksands crispbreads. These Great Taste award-winning 30cm wheels are guaranteed to add a snap of drama to your cracking spread this Christmas and transport your table to a Scandinavian tasting sensation.
Leksands Christmas Crispbreads take their traditional, family rye and wheat recipe and add a festive kick. The addition of warming spices such as aniseed, fennel and coriander make this crispbread full of unmistakable yuletide essence. Pile on your favourite cheeses from across the globe and impress your friends with an insta-worthy edible base to their post-supper snack.
Up the luxe this winter and bring out the Leksands Mountain Sourdough crispbreads. Served in Michelin starred restaurants, this crisper and thinner crispbread is perfect for special occasions. Baked using sourdough with malt and linseed it has a deeply satisfying bite. Once you tear open the luxurious packaging and set it down you're bound to keep going back for more and more.
Leksands have been making their crispbreads in Sweden for eight generations, over 100 years, all using family recipes, sourcing rye and wheat flour from within 100km of the bakery and using their own spring for water. They're an excellent source of fibre and have a low GI with just 38cals per serving. So, add a little Scandi snap to your cheeseboards and Christmas tables with delicious Leksands crispbreads.
The Leksands range of gourmet crispbreads is exclusively distributed in the UK and ROI by Scandinavian Kitchen Ltd, UK's leading distributor of Scandinavian foods.
Eleven generations of tequila mastery infuse new, pioneering Maestro DOBEL® – a range of four, super-premium spirits that have just landed in the UK from Mexico.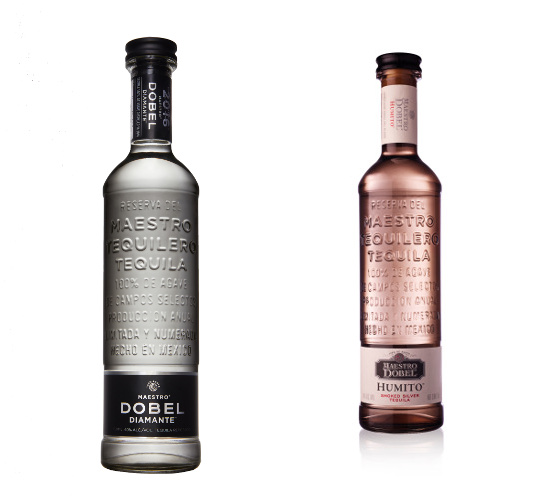 As nature intended (no additives and sugar-free), the range includes two world firsts:
Maestro DOBEL Diamante™, the world's first 'Cristalino', multi aged tequila – the distillate is also uniquely finished in handcrafted barrels of Balkan wood
Maestro DOBEL Humito®, the world's first smoked, silver tequila – a compelling option for those who enjoy Scotch
Cristalino is the style of choice among Mexico's most discerning tequila drinkers right now – usually drunk straight, from the freezer – while Humito offers delicious, elegant complexity drunk on its own or in cocktails.
Agave is cultivated on the Maestro DOBEL creator's own estates in rich volcanic soil and for at least eight years, before it is harvested for his tequilas.
Perfect for entertaining and gifting, please find below and attached an announcement release two cocktail suggestions and imagery of Maestro DOBEL Diamante and Humito. We have many more serves and visuals available on request.
DUVEL'S DEVILISH DUET:
NEW GIFT PACK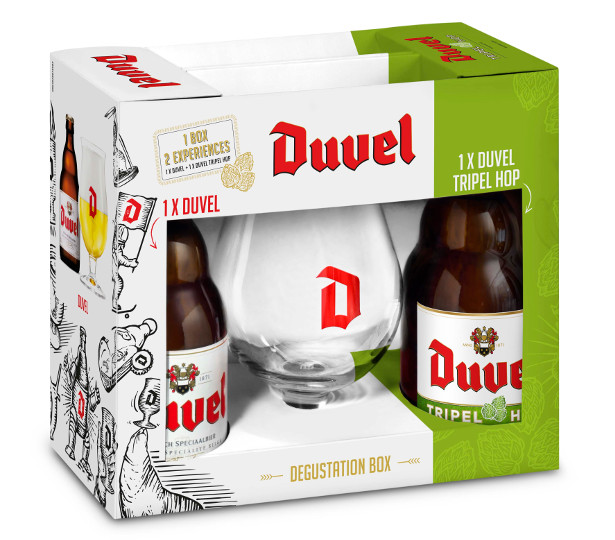 Belgian star Duvel, winner of Gold in the 'Strong Blonde / Golden Ale' category at the Brussels Beer Challenge 2018, has unveiled its Devilish Duet gift pack. It contains:
• a 330-ml bottle of Duvel Belgian Golden Ale;
• a 330-ml bottle of Duvel Tripel Hop 'Citra';
• a Duvel-branded glass.
The pack (RRP £12.99) is available to purchase online on Amazon UK, Beer Hawk and The Belgian Beer Company, and it is set to gain more listings in the run-up to Xmas.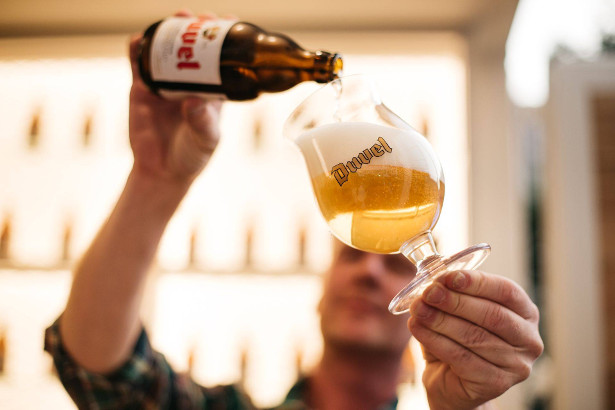 Duvel, Flemish for 'Devil', is seen as an icon among strong golden ales. Its bouquet is lively and tickles the nose with an element of citrus from its two hop varieties Saaz-Saaz and Styrian Golding. This is also reflected in the flavour, which is beautifully balanced with a hint of spiciness. The high CO2 content gives Duvel a wonderful roundness in the mouth and its iconic look – a rich foamy head with fine bubbles, served in its beautiful, tulip-shaped Duvel glass, specially designed to accentuate its aromas and carbonation. Duvel is both the perfect thirst quencher and the ideal aperitif.
Duvel Tripel Hop began life in 2010, with its brewers innovating every year by adding a third hop variety and a heightened alcohol to their hero beer. Each spring, this resulted in the launch of a limited edition Duvel Tripel Hop at 9.5%abv, with the flavour profile of the third hop strutting its stuff.
Duvel brewers do not simply add a third hop variety when creating the Tripel Hop, they also adopt a special 'dry-hopping' process, adding extra hop cones during the final lagering stage in the brewing process. This results in intensified, refined hop aromas in the finished beer.
Six Tripel Hop beers later, in 2016, Duvel went in search of the ultimate Duvel Tripel Hop, by re-brewing all the previous Tripel Hop beers. More than 5,000 fans across Europe tasted and voted, and Citra was the clear favourite. Duvel Tripel Hop Citra not only won a gold medal at the Brussels Beer Challenge, it was also awarded the consumer trophy at the Zythos Beer Festival.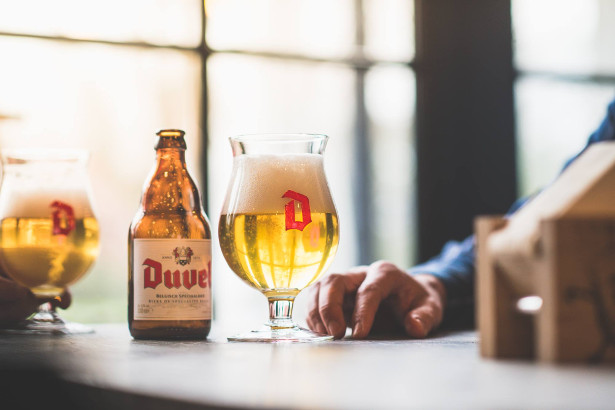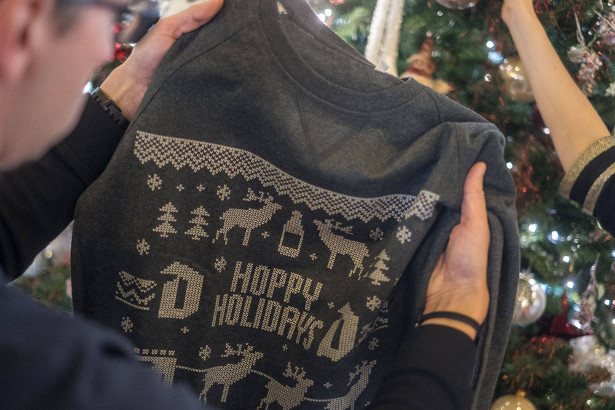 Theo Randall festive recipes to impress your guests this Christmas

Mazzetti Balsamic Vinegar of Modena has landed in the UK for the first time, launching two of its balsamic vinegars into Sainsbury's stores nationwide, just in time for the festive entertaining season.
Brand ambassador and renowned Italian chef Theo Randall has curated a whole host of brilliant recipes and special dish suggestions to accompany their arrival – perfect for tantalising the taste buds of your guests this Christmas.
From Pork Loin Marinated in Mazzetti Balsamic Vinegar to Panna Cotta with a Balsamic Croquante, the days of Balsamic Vinegar being confined to a traditional salad dressing are to become a thing of the past.
Passionate about the art of Italian dressing and bringing something a little special to your recipe repertoire, Mazzetti proudly hosts the largest amount of Balsamic Vinegar of Modena in the world and uses recipes passed down through several generations to create a truly standout product.
Rigatoni with slow cooked tomato sauce, balsamic and pecorino Serves 2 for main course or 4 for starter
An authentic dish that is true a celebration of Italian taste and simplicity. This tomato-based recipe works brilliantly with Mazzetti's Etichetta Oro Balsamic Vinegar to give delicious sweet flavours throughout.
Ingredients 250g Rigatoni (Penne also works) 500ml tomato passata 1 clove garlic (finely sliced) 75g unsalted butter 8 basil leaves 3tbsp Mazzetti Etichetta Bianca Balsamic Vinegar 75g freshly grated Pecorino Stagonata or Parmesan cheese
Method 1. In a hot, large non-stick frying pan melt 50g of the butter and soften the sliced garlic for one minute on a medium heat, being careful not to brown the garlic or the butter. Add half of the basil leaves then add the Mazzetti balsamic vinegar. 2. Reduce for one minute. Add the tomato passata and reduce on a low heat by half. This will take about 20 minutes. Season to your taste. 3. Meanwhile, in a large pot of salted water, cook the pasta for two minutes less than the time on the packet. Take out the pasta with a slotted spoon and add to the tomato sauce in the frying pan, that has been put back on to a medium heat. Add a ladle or two of the pasta water and cook for a further two minutes. The pasta will absorb the sauce, and the starch from the pasta will thicken it too. 4. Toss or stir a few times and add another 25g butter and half of the grated Pecorino or Parmesan cheese. Mix well so the cheese is absorbed into the sauce. 5. Serve in hot bowls with a few basil leaves on top, the rest of the Pecorino or Parmesan and a drizzle of Mazzetti balsamic vinegar. Finish with freshly ground black pepper.
A 'FULL ENGLISH' BREAKFAST REMAINS NATION'S FAVOURITE,
BUT FOR MILLENIALS AMERICAN 'SUNNY-SIDE UP' TRUMPS TRADTIONAL FRY-UP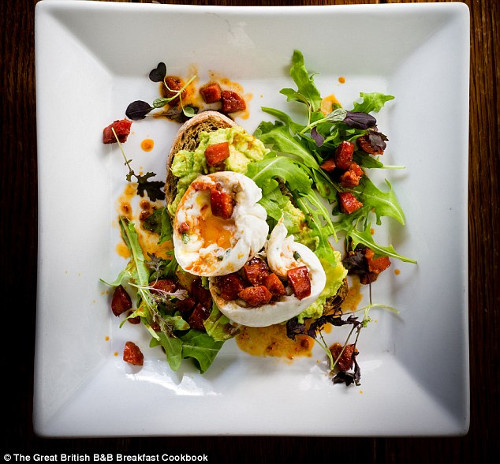 7 in 10 Brits opt for a 'full English' breakfast
A quarter of those aged 18-25 prefer an American-style fry up
East Anglia the nation's top full English eaters
Research supports launch of eviivo's 'Great British B&B Breakfasts' cookbook
Recent research launched by eviivo, the leading online booking system for independent hotels and B&Bs found that almost half of Brits (44%) believe that a good breakfast is important when looking for a good quality B&B.
The 'full English' option remains the nation's top choice, however London was found to be the city least bothered about the sunny side up taste eggstravaganza, with 2 in 5 preferring something different. In East Anglia (83%) and the North West (80%) residents are still in love with the nation's signature dish but in contrast a quarter of 18-24-year olds tend to opt for an American style breakfast compared to just 4% of those aged 45-54 and 3% of those 55 or older, suggesting that the future might not be so eggsquisite for the dish.
With breakfast the most important meal of the day, new data reveals that it is also one of the most important factors for Brits booking a staycation. This was found to be the case especially among older age groups, with almost half of 55+ year olds (49%) believing this to be the case, compared to just over a quarter of 18-24-year olds.
The survey carried out to support the launch of eviivo's cookbook 'Great British B&B Breakfasts: Not your average fry up' also revealed brekkie hunters in Wales and Scotland disagreed with their English neighbours, with under 10% of residents from both nations considering breakfast to be the most important factor when booking a staycation. Scotland was most concerned with value for money (58%), with Wales more interested in the cleanliness of the property (45%).
eviivo polled 1,000 Brits on their breakfast preferences, how important a factor breakfast is when booking a staycation and how much they would be willing to spend on a good breakfast. When it comes to price, most Brits are cost-conscious, with two-thirds stating they would not pay more than £10 for a breakfast. However, 10% of the nation's capital are happy to splurge a bit more and pay between £15-£20. Indeed, Londoners were found to have the highest average spend of £9.44 – 28% higher than the cheapest average spend found in Northern Ireland (£7.40).
The survey indicates that younger Brits are opting for healthier alternatives and that tastes are constantly changing – something the industry is acutely aware of. B&Bs have evolved a great deal, and while they generally remain traditionally British more and more establishments are mixing it up and incorporating alternative styles to the way they run their business.
Ed Goldswain, Marketing Director of eviivo said: "This is a good thing for Brits who enjoy a staycation – B&Bs are more varied than ever before and this is reflected in the growth of the industry. This research ties in really nicely in with the launch of our eviivo cookbook 'Great British B&B Breakfasts' – a collection of 40 delicious breakfast recipes shared from customers all over the UK. With proceeds from the book going to the Family Holiday Association – this book really will appeal to anyone who loves heartfelt home cooking in a B&B."
The "Great British B&B Breakfasts" book is now available to buy as paperback or kindle via https://eviivo.com/great-british-bb-breakfasts/
GÜ LAUNCHES TWO NEW LIMITED-EDITION FLAVOURS, MARKING 15 YEARS OF INDULGENT INNOVATION
Available for a limited time only, get them before they're gone!
This autumn, two NEW delicious desserts will hit supermarket shelves courtesy of Gü – but you'll need to be quick as they're around for a limited time only! Designed by Gü's long-term head chef Fred Ponnavoy, this trio of flavours are the latest to tickle your taste buds and blow the minds of pleasure seekers everywhere.
Introducing the perfectly sumptuous Salted Caramel Cheesecake. Synonymous with Gü, the ever-popular cheesecake has now undergone a modern makeover with everyone's favourite flavour of the moment. French salted caramel cream sits upon a luscious layer of cheesecake and a caramel-soaked buttery biscuit base, providing a promise of pleasure whatever the occasion. Available as a twin pack, it's one for sharing – although you might not want to!
Available NOW at Waitrose, Asda, Tesco and Morrisons (RRP £3.00)
The limited-edition line up is completed by the delectable Double Chocolate Orange Single Cheesecake. Gü's first take on this classic combination is impeccably indulgent and a fun twist on traditionally festive flavours. Fall for the rich dark and milk chocolate ganache before delving into the tangy orange cheesecake and crumbly Oreo- style biscuit base. Available in a single serve ramekin for an individual moment of pure escapism.
Available NOW at Waitrose and Tesco (RRP £1.75)
For further information visit www.gupuds.com
Burgen Soya & Linseed Bread
Deliciously healthy, seeded bread: #DiscoverBurgen
Celebrity fans include Melanie Sykes and Healthy Chef Steph!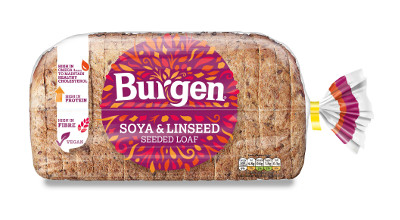 The mission of Burgen is to encourage Brits to find great-tasting bread that's bursting with delicious seeds and provides genuine health and nutrition benefits too
​Burgen Soya & Linseed
New and improved design
If you are looking for a positively delicious bread that fits in with your healthy lifestyle, look no further! Discover Burgen and its best-selling Soya & Linseed loaf, baked with protein-rich soya and with linseeds which are a great source of Omega-3 (ALA).
Burgen Soya & Linseed is the perfect balance of crunchy seeds and distinctive flavour
Available in 800g and 400g loaves from major supermarkets, RPP £1.50
Link to website: http://burgenbread.com/breads/soya-linseed
Benefits of Burgen Soya & Linseed Bread
Burgen Soya & Linseed Bread is rich in calcium which is needed for the maintenance of normal bones
Two slices of the 800g loaf provide 30% of the Reference Intake of calcium
It is high in Omega 3 alpha-linolenic acid (ALA) which helps maintain normal blood cholesterol levels when you eat 2g a day as part of a varied and balanced diet which is low in saturated fat
Two slices of the 800g loaf provide 100% of the Recommended Daily Intake for Omega-3 (ALA)
It's also high in fibre and plant protein, and suitable for vegans
Importance of fibre
Fibre is an essential part of a healthy diet https://www.nhs.uk/live-well/eat-well/how-to-get-more-fibre-into-your-diet/#why-do-we-need-fibre-in-our-diet.
Fibre is the one thing we are being encouraged to eat more of – adults should be aiming for 30g a day
Children also need fibre – 2-5-year-olds need about 15 g of fibre a day, 5-11-year-olds need about 20 g and 11-16-year-olds need about 25 g
It's important to get fibre from a variety of sources as different sources can provide different benefits
As a guide, foods with 6g of fibre per 100g are high in fibre
Importance of keeping cholesterol at bay
Cholesterol is a waxy substance made in the body from saturated fats and is vital to life – we need it to make vitamin D and some hormones. However, too much cholesterol in the blood can increase your risk of getting heart and circulatory diseases.
Eating a healthy diet and doing regular exercise can help – it is particularly important to limit the amount of saturated fat in the diet
Linseeds, which are a key ingredient in Burgen's best-selling loaf, are a great source of alpha linolenic acid (ALA) Omega 3, which can help to maintain healthy cholesterol levels
Importance of carbohydrates in the diet
Carbohydrates are important as a good source of energy (they provide the body's main fuel for our brain and muscles)
Government healthy eating advice is to base meals on starchy foods like potatoes, bread, rice or pasta – they recommend these should make up about a third of what we eat
Starchy foods aren't just about carbohydrates; they also provide important nutrients to the diet including B vitamins, iron and calcium, as well as fibre which is needed for good digestive health
Try to choose wholegrain or wholemeal varieties of starchy foods, or other high fibre options
Based on a scale of 1 to 100, the Glycaemic Index (GI) is simply a ranking of carbohydrate foods according to the rate at which they raise blood glucose levels. The lower the score the more slowly they break down.
Our Celebrity Brand Ambassador and Nutritionist
It will feature TV presenter and wellbeing advocate, Mel Sykes, alongside leading Harley Street nutritionist and founder of Rhitrition, Rhiannon Lambert.
Both will star in an inspirational new #DiscoverBurgen content series designed to educate consumers on the importance of eating bread as part of a balanced diet and the genuine benefits of Burgen's Soya & Linseed loaf.
Burgen Gluten-Free Range
Burgen also produce a Gluten-Free range isbaked in a dedicated gluten and wheat free bakery by a team of expert bakers
The range includes Gluten-Free Soya & Linseed and Gluten-Free Sunflower & Chia Seed bread
Available in 500g loaves from Ocado.com, RRP £2.75
Link to website: http://burgenbread.com/glutenfree
"I'm Impressed, I'm really impressed!" OPERATION COOK DESIGN. bake it cook it design it. @operationcookdesign Karla Thomas. Chef & Creative Planner for themed dinner parties creating low calorie cakes and cupcakes. 5 Star Rating, 100% Quality This Is Great Delicious Food, that happens to be low calorie" InTouch Rugby Dinner Parties Editor!
www.operationcookdesigncom.wordpress.com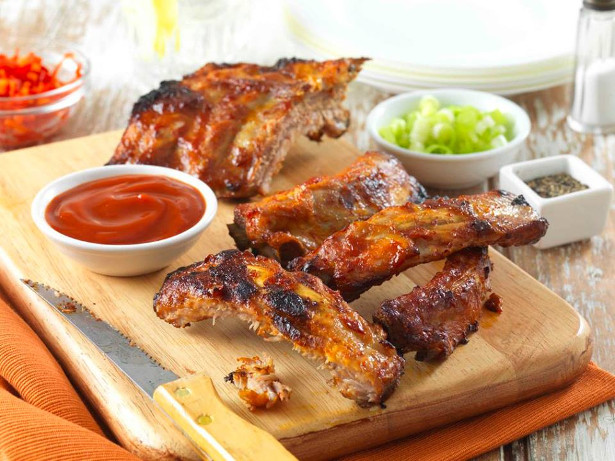 TWITTER | FACEBOOK | INSTAGRAM
"Delicious food! Incredibly lovely person behind all of this and this is convienance at its best. Well cooked, this is someone who knows what they are doing because these foods are delicious & secondarily but in a great way, you know… their low calorie, its not all about calories but it is all about calories  sometimes so this is great delicious food, that is actually the number one takeaway from this company, I think their great!" InTouch rugby Staying in Shape Editor But Having a Life too!
NOW. YOU. CAN. HAVE. IT. ALL!
Hello good morning thank you for responding on the bloggers platform on facebook the information about my low calorie cakes and dinner party services I am pleased men are intrested as well.If you can let me know where you are based?I am based in London if you are still intrested please let me know so I can send you a sample and you can get to review my services as well kind regards from Karla Thomas.
A fusion of both caribbean and american style themed food.. where food blends together
I won a social competition last year with my delichef
goat curry ..chicken roti ..american style ribs..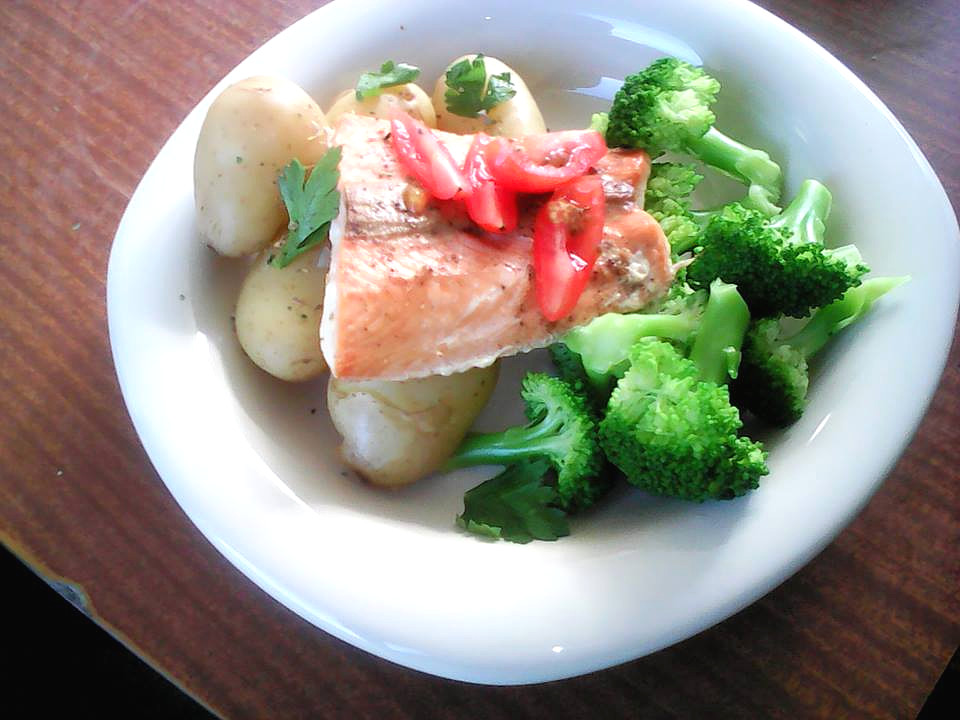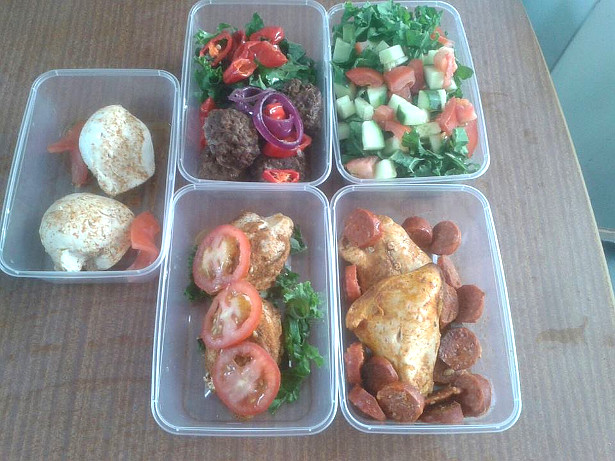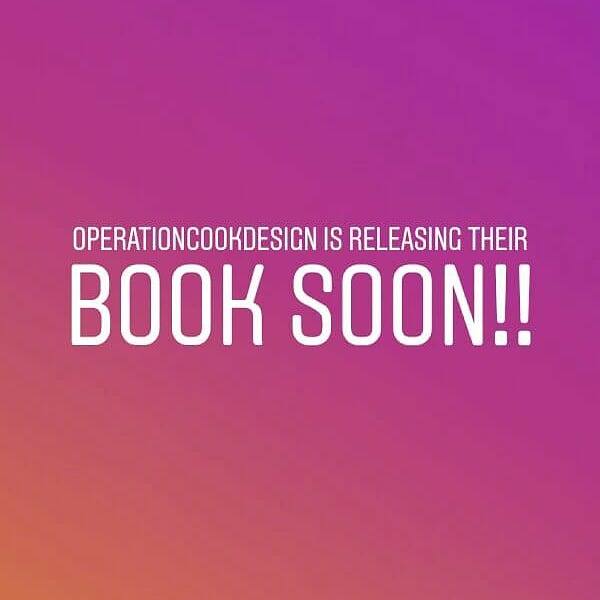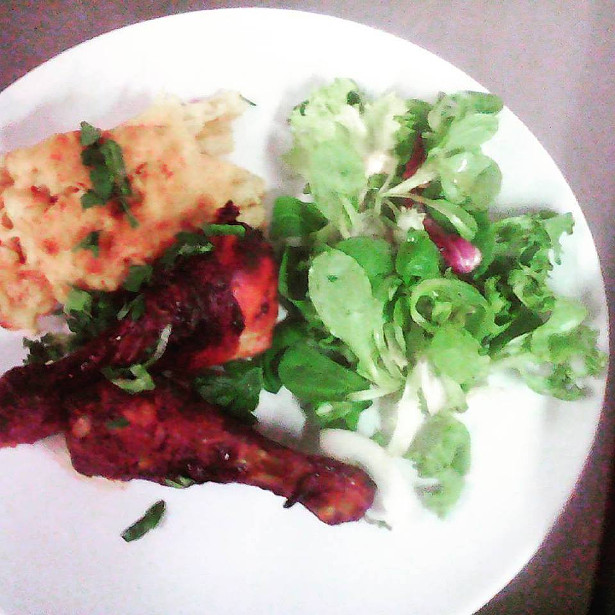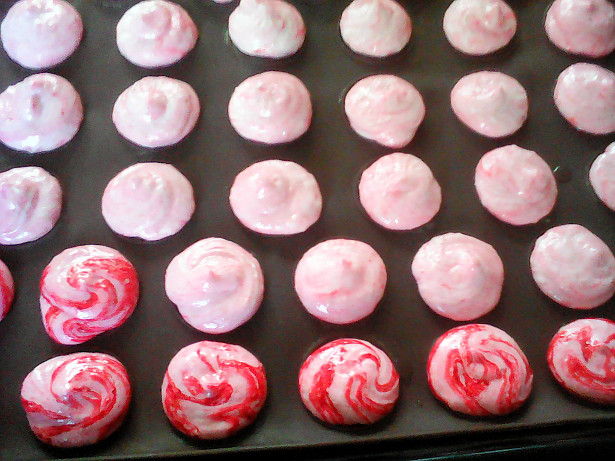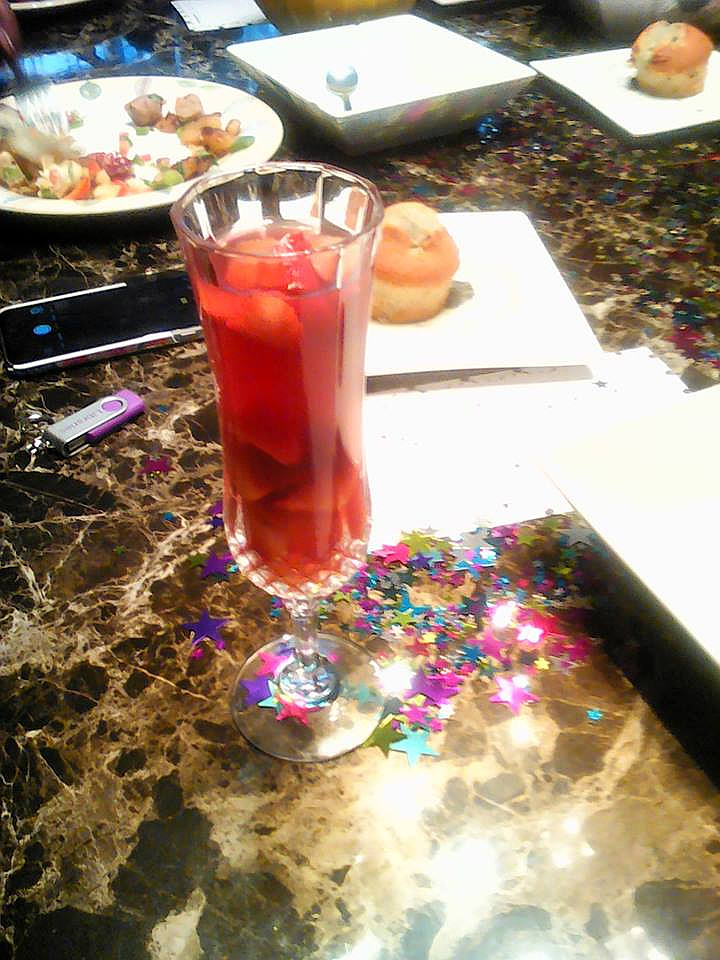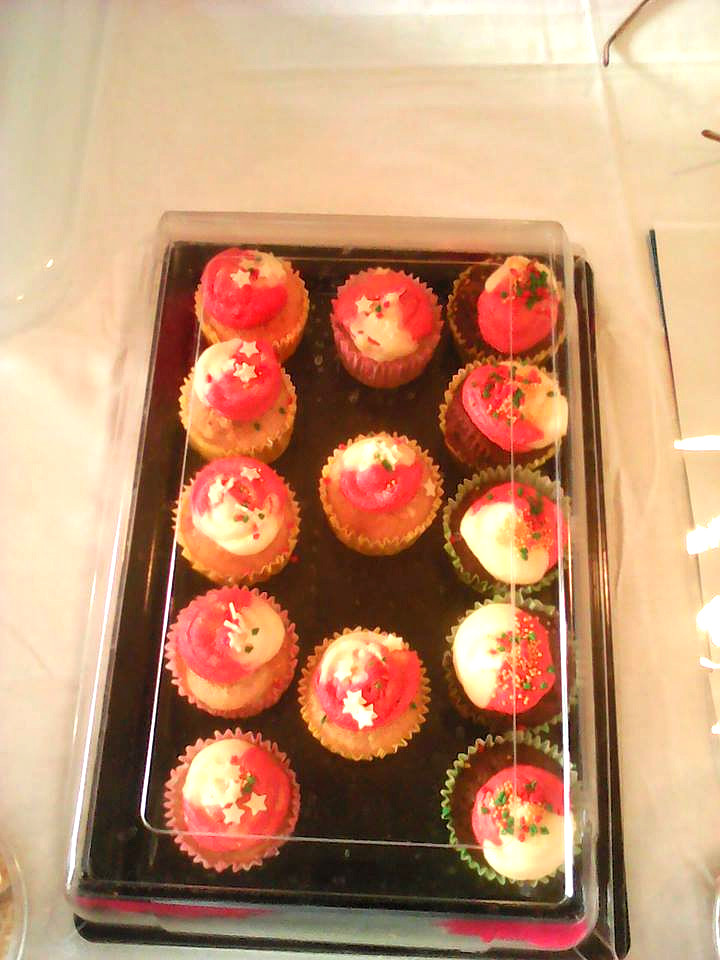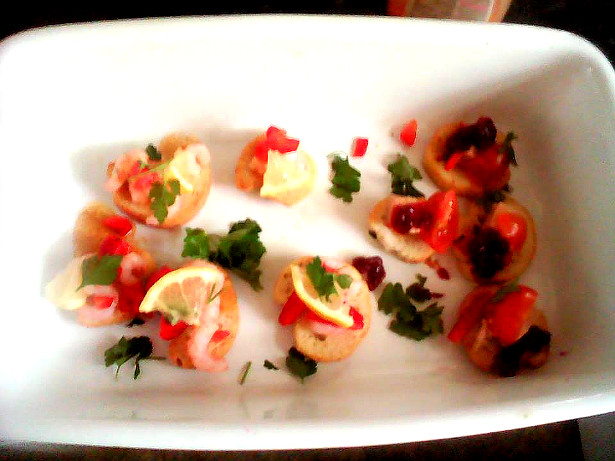 Jeremy Pang's Chinese New Year & Alternative Festive Feast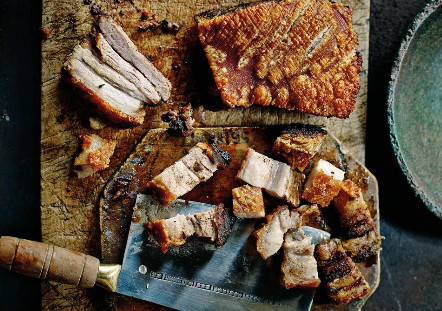 Food credit: Jeremy Pang's crispy pork belly
Chinese culture incorporates symbolism and meaning into everyday life, from how to behave at the dinner table, to what colour to wear on what occasion, to what numbers are considered lucky. But especially during Chinese New Year, symbolism and significance is at its peak, especially when it comes to what is cooked and eaten. Traditional Chinese New Year dishes include wontons, which symbolise good wealth and prosperity, spring greens; renewal, long uncut noodles; a long life, and a whole fish; abundance and unity. By sharing these dishes at the table, hosts are not only hoping for these benefits for themselves, but more importantly wishing them for friends and family. Below Jeremy talk's about festive traditions and what they mean to him:
Though there is discussion of traditions of so many cultures dying off, I'm not entirely sure if that's true. As we become more global, while there may be fewer pockets of homogeneous groups of people, I think traditions and holidays have become more recognised and widespread across the world. Even the sheer fact that here in the UK we participate in festivals from Chinese New Year to Diwali means that though things may not be quite as tribal as they used to be, many traditions are still in good health, still celebrated and will continue to be for many years to come.
Food credit: Jeremy Pang's whole seabass with crushed soybeans and chilli sauce
And when it comes to banquet cooking, Jeremy has three pieces of advice to execute the perfect meal:
1) Manage stress levels, and a good way to do that is for the home chef in question to get their head around the menu's time plan. This is done by working backwards from when said chef wants to have the dishes all on the table, ready to eat. Stir-fries can most often be prepped early on and then fired off right before sitting down. Braised dishes however are going to require cooking up to several hours (or the day before depending on marinade time) before wanting to serve the meal. Working backwards will also help determine when needing to start preparing.
2) The second piece of advice ties into working backwards – coming up with a time plan will really help to highlight any ingredients being used across several dishes, that can be prepared together at once and then separated out later to save some work. Spring onion, garlic and ginger for example are bases in a lot of Chinese cuisine – no need to prep these many times over when they can be done all in one go.
3) And finally, in Jeremy's family, no one is shy when it comes to delegating tasks, so hosts should feel free to include guests in the preparations as well – it will help them to feel right at home and create a warm and inviting atmosphere.
Food credit: Jeremy Pang's flash fired morning glory
Banquet Breakdown
Menu 1: Mini express Chinese banquet for 2
Crispy pork belly
Whole seabass with crushed soybeans and chilli sauce
Flash fried morning glory
Steamed rice
Prep time 30 mins – 1 hour rest – 30 mins cooking
Food credit: Jeremy Pang's rice dishes
Jeremy says: Always having one slow cooked dish is incredibly helpful when cooking a banquet. Whilst the crispy pork is slowly roasting away, there is plenty of time to prepare the rest of a banquet. In the final stages, simply up the oven to crisp up the pork, get the rice on the steam, and the rest is just a quick steam or flash fry to finish off preparing the menu. It's really not as hard as people may think!
Menu 2:medium sized family Chinese banquet
Crispy pork belly
Chilli & garlic 'wealthy' clams
Tao Cheo whole steamed fish
Flash fried morning glory
Steamed rice
Prep time 40 mins – 1 hour rest – 33 mins cooking
Food credit: Jeremy Pang's chilli & garlic 'wealthy' clams
Jeremy says: Whilst the crispy pork is slowly roasting away, again, there is plenty of time to prepare the rest of the banquet. If the budding home chef's knife skills are up to scratch, they may even get a chance for up to an hours rest! Netflix / Box set at the ready? Not forgetting to pop the kettle on of course.
Menu 3: large party size Chinese banquet
Watercress dumplings
Chilli & garlic 'wealthy' clams
Tao cheo whole steamed fish
Braised pork belly in formented tofu
Flash fried morning glory
Steamed rice
Prep time 40 mins – 30 min rest – 33 mins cooking
Food credit: Jeremy Pang's Chinese dumplings
Jeremy says: The dumplings may take some time, but can be very therapeutic to make. Get the whole family involved and make a thing of it! 3-5 dumplings each makes the work load a lot easier!
Menu 4: Veggie Chinese Banquet
Braised sichuan aubergine
Blackbean, garlic and chilli steamed tofu
Cucumber and wood ear salad
Flash fried morning glory (vege recipe)
Hong Kong Noodles
Prep time 45 mins
Food credit: Jeremy Pang's braised sichuan aubergine
Jeremy says: No time to sit down and put feet up here, but in general, veggie food takes less time to cook (especially when swapping out a slow cooked meat with a braised aubergine). The beauty of a menu like this though, is that people should be able to cook a 5 dish banquet in just 45 minutes! With varying flavours and great balance of texture and beautifully fresh colours.
Full recipe rundowns and cooking instructions are available upon request, along with recipe images and interviews with Jeremy for more top tips and expert ideas for creating an alternative celebratory feast.
About Jeremy Pang and School of Wok
Now established as the leading voice on Oriental & Asian cooking in the UK, Jeremy Pang launched a mobile cookery school back in 2009, specialising in teaching the treasures of Eastern Cuisine to Londoners in the comfort of their own homes. The School of Wok itself was opened in 2012, establishing a permanent kitchen for the business in London's Covent Garden – near to the Capital's Chinatown, and home to some of the best restaurants in the city. But his curiosity in food started at a much earlier age, thanks to his family's heritage in producing three generations of Chinese chef's.
Both Jeremy's parents grew up in Hong Kong, migrating to the UK in their teens, bringing up their children with the best of both cultures. Jeremy's passion for cooking started gathering pace when his parents moved back to Hong Kong and Singapore, opening his eyes to the wonderful cuisines of Hong Kong and South East Asia. He attributes his love of food to his father, who approached food with excitement and was eager to share his joy and curiosity with his children.
Over the years, author and TV chef, Jeremy's expertise in the food industry has continued to gain recognition and awards including; The British Cookery School awards – Best Young Rising Star & Best Specialist Cookery School and the Housewares Innovation Awards 2017 – Most Innovative Product for his new wok range; School of Wok by Dexam. His recipes and work have been featured in a wide variety of National and International publications, along with TV guest appearances on Food Network's Big Eat, to regular appearances on Chanel 4's Sunday Brunch, ITV's This Morning, features in several of Nigel Slater's bbc cooking series, and most recently Saturday Kitchen alongside the Hairy Bikers. Online, Jeremy has built a youtube community that is now 60k strong and growing by 3k plus a week.
Jeremy has consulted with a wide range of brands and businesses also from one-person start-ups, to International Corporations, all whilst keeping good food at the forefront of each undertaking.
Jeremy's first cookbook Chinese Unchoppped, helps readers demystify Chinese cooking by providing useful tips and ingredient 'swapsies' and unpacks some of the fundamental techniques in Chinese home cooking. His second Hong Kong Diner, is a love letter to Hong Kong itself; both its food vibrant street food and diner culture and includes both recipes and travel tips for those with a sense of adventure.
Jeremy's ability in bringing food to life with his infectious and relaxed approach has helped to fuel a dynamic specialist cookery school, develop delicious authentic recipes, and create innovative teaching techniques and equipment that are taking the culinary world by storm.
www.schoolofwok.co.uk
Introducing the NEW, mischievous Thorntons Cheeky Elf.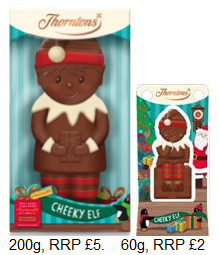 Tapping into the ever growing phenomenon surrounding 'Elf on the Shelf', the Thorntons Cheeky Elf is made with delicious milk chocolate and features intricate details, including a white chocolate collar and striped trousers –just don't take your eyes off him for too long as you never know where he may end up! The exciting NEW model is a unique way to 'Pass The Love On' this season.
For a sophisticated dram by the fire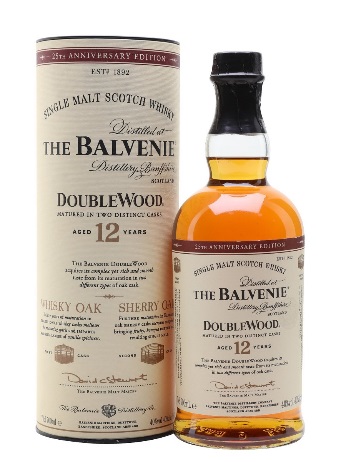 For those planning to bring a little finesse to Christmas Day celebrations, The Balvenie DoubleWood 12, Anniversary Edition is sure to impress friends and family. 2018 marks the 25th anniversary of The Balvenie DoubleWood, aged 12 years so celebrate the true craftsmanship behind this whisky with its festive flavour profile; with a nutty sweetness, cinnamon spices and a delicately proportioned layer of sherry.
The Balvenie DoubleWood 12 RRP of £37.96 at any major retailer, including Master of Malt
DREAMING OF A BLUE CHRISTMAS WITH SAINT AGUR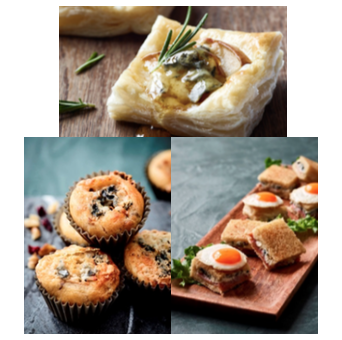 Saint Agur puff pastry canapés Get the party started with these crowd-pleasing canapés, bound to leave your guests coming back for more! Makes 8. Ingredients: 2 sheets of puff pastry 125g Saint Agur 1 pear 1 egg Runny honey Fresh rosemary
Method: Cut each sheet of pastry into 4 squares and make a groove with your finger at the centre of each piece. – Cut the pear into thin slices, top the puff pastry with the slices. – Spread small chunks of Saint Agur over each slice. – Whisk your egg and then brush each canapé with the mix. Bake at 180C for about 10 minutes until the pastry is puffed and golden. – Drizzle with a little honey and decorate with a sprig of rosemary.
Mini Croque Madame Agur Give your guests a warm welcome with these delicious appetisers ahead of the main meal. Perfectly creamy and tangy, these are guaranteed to leave everyone's taste buds tantalised! Makes 8. Ingredients: 4 slices of toasted bread 4 slices of ham 125g Saint Agur 50g butter 8 quail eggs Method: – Remove the crusts from each slice of toast. – Top two slices of the toast with a layer of cheese, the ham and then another layer of cheese. Add the other two slices of bread on top, pressing together to seal. – Heat the butter in a frying pan and fry the sandwiches until golden and crispy. – Fry the quail eggs into small, round fried eggs. – Cut each sandwich into four squares with a sharp knife and top the sandwiches with the fried eggs.
Saint Agur Mini Muffins A mouthwatering mix of sweet and savoury, these mini muffins are quick and easy to make and the ideal snack for any time of day. Makes 24. Ingredients: 1 egg 250ml milk 50ml olive oil 250g wheat flour 1 tsp salt 2 tsp baking powder 100g Saint Agur 30g dried cranberries 30g walnuts
Method: – Preheat the oven to 200C. – Stir the eggs, milk and oil together in a bowl. – Stir the flour, salt and baking soda together in another bowl. – Stir the wet and dry ingredients together with a spoon to make a consistent and smooth dough. Stir chopped cranberries and walnuts into the dough mixture. – Distribute the dough evenly into 24 small muffin cases and make a groove in the middle of each muffin, fill with a small square of Saint Agur. – Bake the muffins for 15-20 minutes and then serve warm.
Nando's limited edition PERi-PERi sauce bottles return to continue fight against Malaria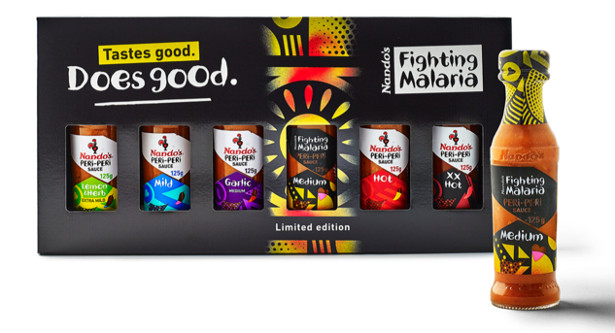 This festive season Nando's UK is continuing its fight against malaria by helping combat the spread of the deadly disease in Mozambique, the birth place of PERi-PERi. Nando's will be bringing back its limited edition six pack of its PERi-PERi sauces with all profits going towards the cause.
Both tasting (and doing!) good, fans of Nando's famous PERi-PERi sauces will be able to purchase the limited edition six packs featuring a specially designed Nando's Fighting Malaria bottle. Each pack contains six PERi-PERi flavours ranging from Lemon & Herb, Mild, Medium, Garlic, Hot and XX Hot including the limited edition Medium PERi-PERi sauce bottle (not sold separately).
Malaria is an easily preventable and treatable disease that unfortunately still impacts millions every year, especially in Southern Africa the heartland of Nando's. 90% of global malaria deaths occur in Africa and two thirds of malaria deaths are children under 5.
All profits from purchases of the limited edition sauce packs will go towards Nando's Fighting Malaria, which funds spraying projects across Mozambique, which see local teams go from home to home, coating the walls in an insecticide that protects the family from the potentially deadly malaria-carrying mosquitoes.
The limited edition Nando's Fighting Malaria sauce packs will go on sale across all Nando's UK restaurants for £9.95, with each purchase being the equivalent of protecting an entire family in Mozambique for a year.
Nando's fans can also help the cause by making donations in any Nando's restaurant or online. The Nando's fighting malaria limited edition PERi-PERi sauce packs are exclusively available in all Nando's restaurants across the UK and to donate online or find more information about how you can help to fight malaria visit https://www.nandos.co.uk/small-change-big-difference
This Christmas, give an experience and create a memory

Treat your loved ones to an experience from Travelzoo this Christmas and give them a gift they'll never forget. A massive 80% of Travelzoo members say they'd rather be given an experience than a physical gift, as experiences allow us to spend more time with our friends and family, creating happy memories to look back on.
The team at Travelzoo has sourced a huge range of brilliant experiences, from fine dining at Michelin-starred restaurants, to country-house hotel stays and pampering spa days – all guaranteed to make this Christmas a cracker for your friends and family. The list of deals below is just a taste; more deals will be added daily.
Hint: if you're a last-minute present buyer, a Travelzoo experience makes the perfect gift –you can simply print out the voucher and pop it in a card, or even email it.
Out for dinner
Treat someone special to a delicious dinner with one of these great restaurant deals:
London: champagne dinner for 2 at The Ritz, £125
Dine at one of the most famous hotels in the world. Travelzoo members save 25% on the usual price of a 3-course meal for two with champagne at The Ritz's Michelin-starred dining room.
London: 3 courses & cocktail at Michelin-starred Galvin at Windows, £29
Enjoy three courses and a cocktail while taking in spectacular views of London at Galvin at Windows — a Michelin-starred restaurant the 28th floor of the London Hilton on Park Lane.
Cardiff: 5-course tasting-menu meal for 2, £59
Sample contemporary cooking in a listed Victorian Gothic building, with this 5-course tasting menu meal for two at Cardiff's 2-AA-Rosette Park House Restaurant.
Penarth, South Glamorgan: Michelin-starred dinner for 2, £95
Restaurant James Sommerin on the Penarth seafront has been awarded a Michelin star and four AA Rosettes.
Nationwide: gin afternoon tea for 2 at 73 venues
For less than £10 per head, you can indulge in an afternoon tea with a French twist, accompanied by a refreshing G&T. Valid at Café Rouge restaurants across the country.
Birmingham: 3-course celeb-chef meal for 2, £39
A 3-course meal for two at Purnell's Bistro & Ginger's Bar, owned by Michelin-starred chef Glynn Purnell, is £39, saving nearly 50% on usual prices.
Manchester: afternoon tea for 2 with cocktails & city views, £42
Cloud 23 offers knockout views of Manchester, and is a perfect spot to treat a loved one to afternoon tea with cocktails. Save 44% on the regular price with Travelzoo's offer.
North Yorkshire: tasting menu for 2 at 3-AA-Rosette Horto, £79
Rudding Park Hotel has been awarded Visit England Hotel of the Year. A tasting-menu dinner at its highly decorated restaurant, Horto, is now £79.
Spa and well-being
Pamper your loved one with one of these relaxing spa experiences:
London: authentic Turkish hammam experience, £40
Reinvigorate with an essential Turkish hammam treatment, including a full-body massage, at Crystal Palace Spa in Marylebone. You'll save over £90 on the regular price.
Devon: spa day for 2 at luxurious Bovey Castle, £79
Perfect for couples, the luxury spa at Bovey Castle provides a sanctuary where you can relax and treat yourself with spa treatments and lunch, while saving over 50% on the normal price.
Nationwide: spa day with 2 ESPA treatments, from £37
Visit one of 16 QHotels properties nationwide to enjoy a spa day, complete with two mini treatments and full use of the facilities. Save over 50% via Travelzoo.
North Yorkshire: luxury spa day with prosecco, £49
Verbena Spa at the Feversham Arms Hotel gets a 5-bubble rating from The Good Spa Guide. Save up to 44% on a pamper day including a treatment and prosecco.
North Wales: coastal spa day, £55
You can get a high-end spa day with treatments, bubbly and lunch for £55 at The Quay Hotel & Spa, which has a "stunning" (The AA) setting on Deganwy Quay, near Conwy.
Cardiff: spa day with treatments & lunch, £69
A spa treat at city centre Laguna Health & Spa at Park Plaza Cardiff includes 80 minutes of treatment time and lunch for only £69.
For food and drink lovers
Budding chefs and beer lovers will enjoy these hands-on gifts:
Nationwide: Thai cookery classes, £29-£34
Learn how to cook classic Thai dishes at Chaopraya and Thaikhun restaurants in 12 locations. The experience includes an apron and goody bag to take home.
Nationwide: Brewdog beer school experience for 2, £25
A tutored tasting with nibbles for the beer connoisseur in your life. Choose from 17 locations across the country.
For gin lovers
Britain's love affair with gin shows no signs of slowing down. These gifts are ideal for those whose favourite tipple is served with tonic, ice and a slice:
Flavourly craft gin hamper, £18.99
Treat a gin lover to this craft gin hamper from Flavourly, with three 200ml bottles of gin, mixers and a snack. Cheers!
I Love Gin gift subscription or gin box, from £7
Ensure a steady supply of gin for your friend or family member, and help them to discover new favourites, with an I Love Gin box or gift subscription.
For travel lovers
Inspire friends or family members who are always on, or planning, a trip, with these travel-themed gift ideas:
Create your own photobook, from £8
Collect your treasured holiday memories in a professional-looking photobook with this deal from Unibind.
For more deals, visit travelzoo.com/uk to become a member.

Angel's Nectar, Blended Malt Scotch Whisky. Blended by Angels, shared with friends. www.angelsnectar.co.uk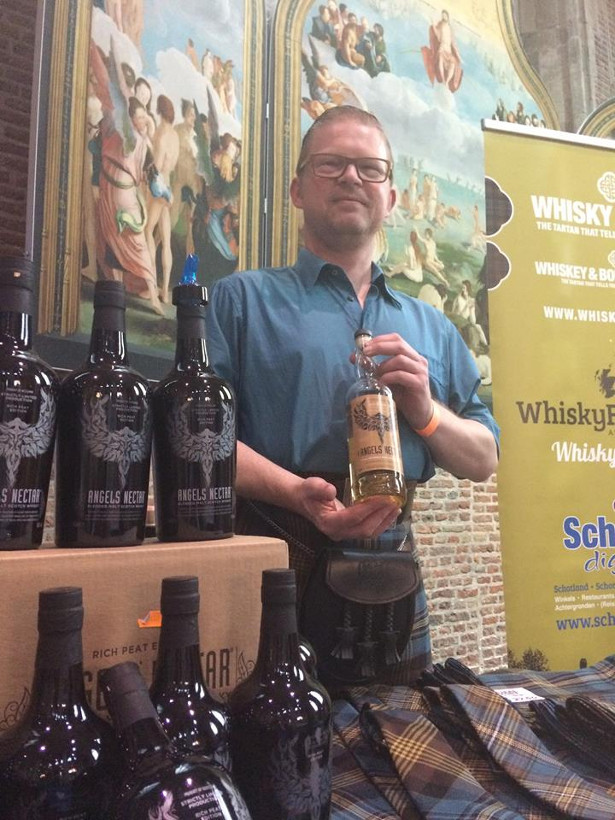 Inspired by the Angels' share (that's the colourful name given to the whisky lost to evaporation during maturation), our new range of Blended Malt Scotch Whiskies are vibrant and fresh, and bottled at natural colour.
The First Edition of Angels' Nectar Blended Malt Scotch Whisky, has been carefully created from a selection of Speyside and Highland malt whiskies and bottled at 40% Vol.. It is smooth and sweet with hints of apple pie on the nose, followed by heather honey and lemon on the taste.
To buy the First Edition got to >> www.masterofmalt.com/whiskies/highfern-ltd/angels-nectar-blended-malt-first-edition-whisky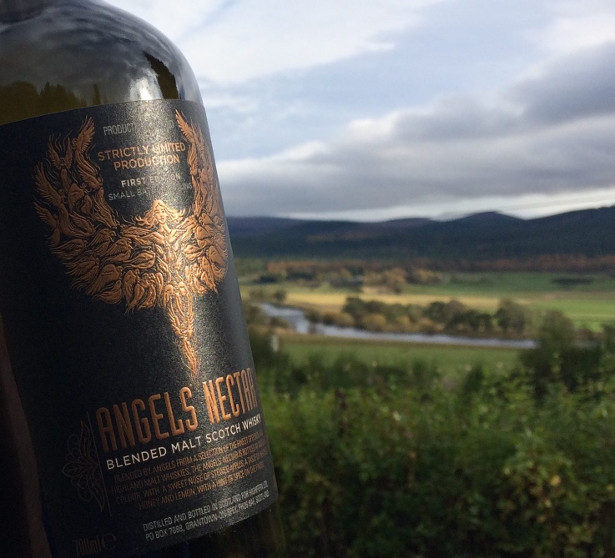 The Rich Peat Edition of Angels' Nectar Blended Malt Scotch Whisky has been bottled at the higher strength of 46%, and as the name suggests is heavily peated. Composed of two highland malts, the Rich Peat oozes peat smoke like the fire in an old Highland farm house, which is followed by a subtle sweetness akin to toffee apples and dark chocolate.
See more at :-  www.angelsnectar.co.uk
Angels' Nectar is available on Amazon via these Links:
First Edition http://amzn.eu/4kp9Lo5
Rich Peat: http://amzn.eu/7ykZm1k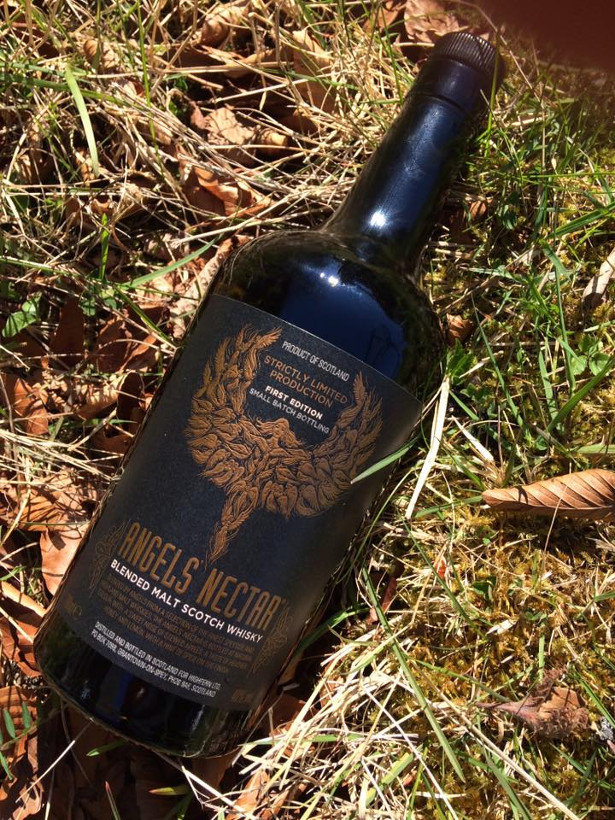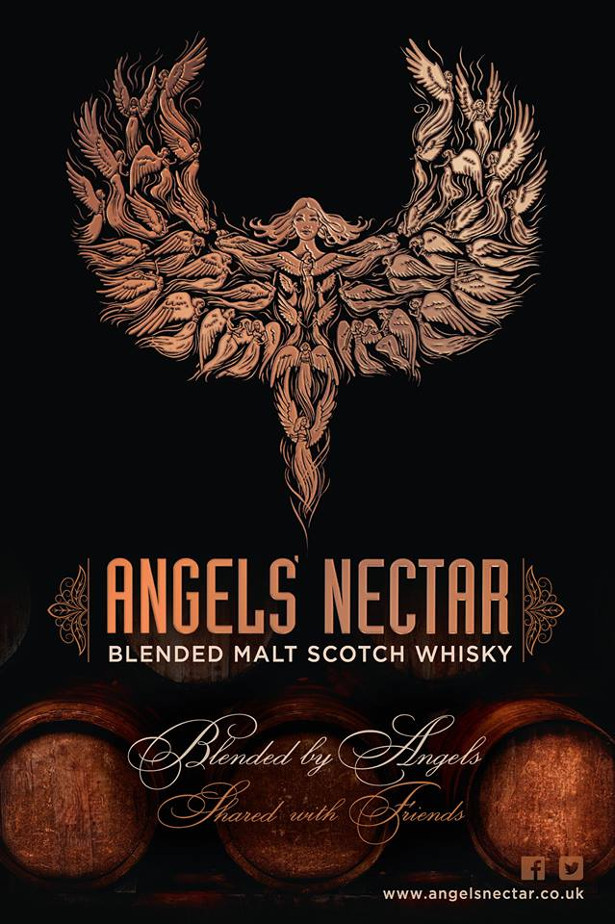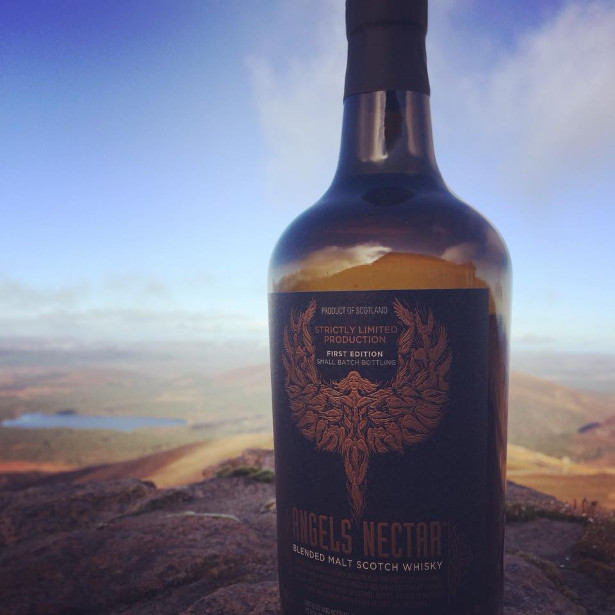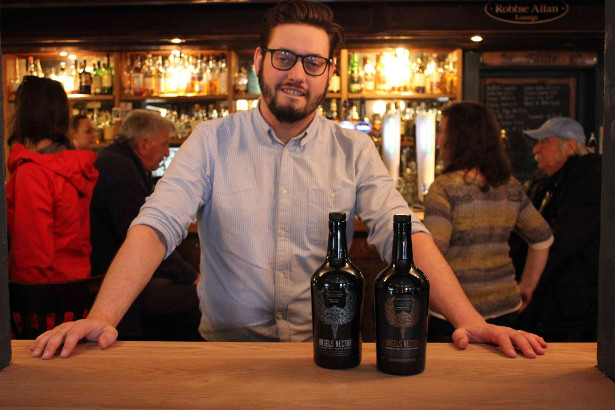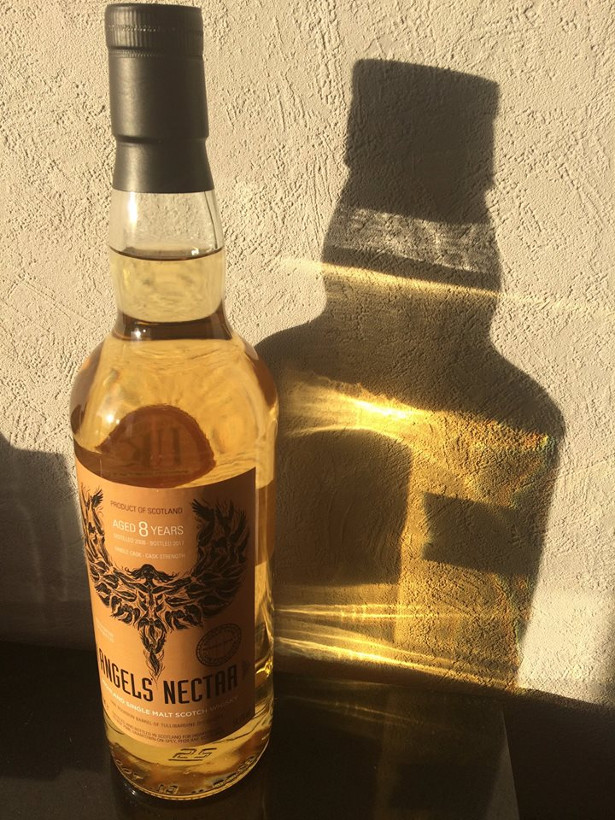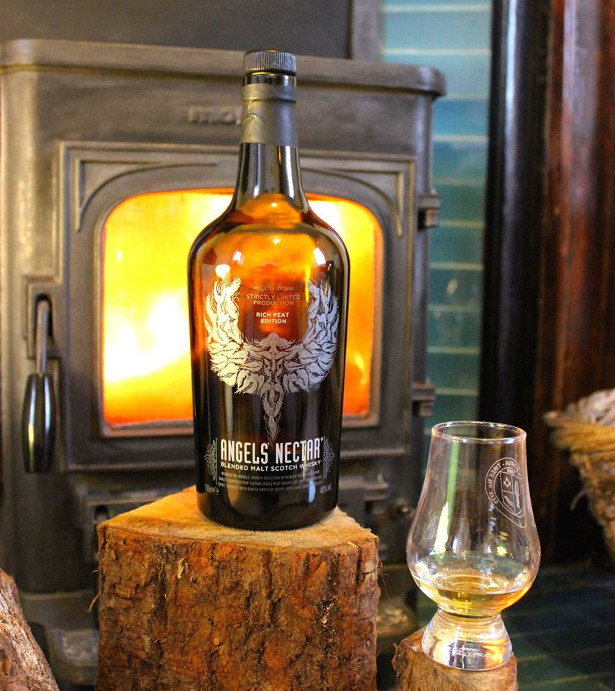 'RED WINE SPICED LATTE' IS THE NEW SEASONAL WARMER SET TO TAKE THE NATION BY STORM
'Red Wine Spiced Latte' is the latest drinks trend to hit the UK, seeing a unique and bold twist on coffee lover's drink of choice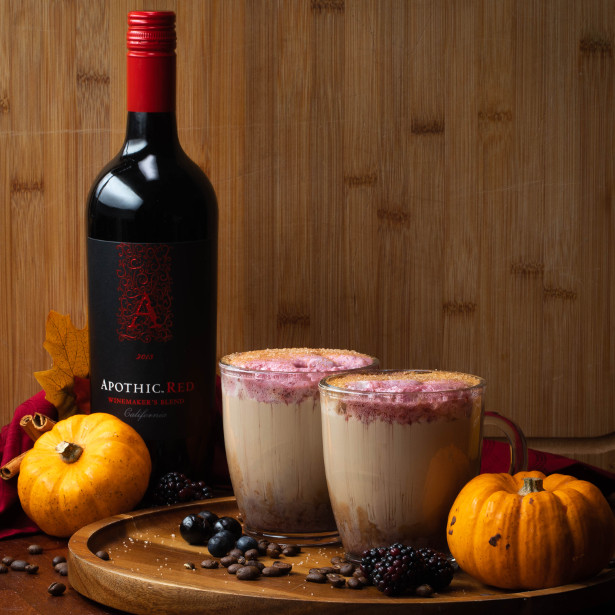 With the colder months creeping up, Apothic Red has created a simple-to-follow recipe encouraging the nation to make the most of their Red Wine this Autumn and Winter
Apothic Wine has created a unique way for Brits to combine their favourite Red Wine and go-to coffee this Autumnal season – introducing the Apothic Red Wine Spiced Latte – offering a delicious twist on the nation's favourite tipples.
As Brits spice up their drink choices this Autumn, coffee enthusiasts are constantly looking for new and improved ways to enjoy their latte. Apothic has taken this one step further by combining both Red Wine and coffee as a hot new offering for the colder months.
Apothic Red boasts notes of sweet cherry, hints of mocha and brown spice. Using a unique blend of dark grape varieties, offering distinctive tastes, Apothic Red Wine Spiced Latte is the perfect tipple to enjoy as the dark autumnal evenings set in. It is made using six simple ingredients and the recipe can be viewed here on video or followed below.
INGREDIENTS
Apothic Red Wine Syrup:
750ml of Apothic Red
300g caster sugar
Blend per Latte:
1 tbsp pumpkin puree
1 ½ tbsp Apothic red wine syrup
1sp pumpkin spice
30ml hot espresso
250ml whole milk
1sp cinnamon sugar
Method
In a large saucepan heat Apothic Red Wine with the caster sugar, stirring all the time, to make a syrup. Leave to cool and place in a sterilised bottle- this will keep in the fridge for ages!
To make the individual latte fill a mug with pumpkin puree, Apothic Red Wine infused syrup and pumpkin spice. Add espresso and stir together to combine.
Meanwhile, heat the milk and froth it using a milk frother- alternatively, if you have a French press, you can add the milk to this and push the plunger up and down a few times to create a fine foam.
Pour this over the syrup mixture and stir to combine, top with whipped cream then sprinkle with cinnamon sugar and serve.
For more information on Apothic Wine please visit www.apothic.co.uk. Available from all leading supermarkets – RRP £10.