A Caramel Christmas Showstopper from Bonne Maman… this is a recipe & additionally >> Apricot Mince Pies (Makes 12) Recipe too! >> www.bonnemaman.co.uk
A Caramel Christmas Showstopper from Bonne Maman…
Bored of the same old Christmas pudding and mince pies every year? Bonne Maman introduces a fantastic alternative – a soft, mallowy meringue layered with caramel and caramel cream then frosted with toasted almonds and icing sugar – a delicious and super pretty festive dessert to wow your dinner guests this festive season.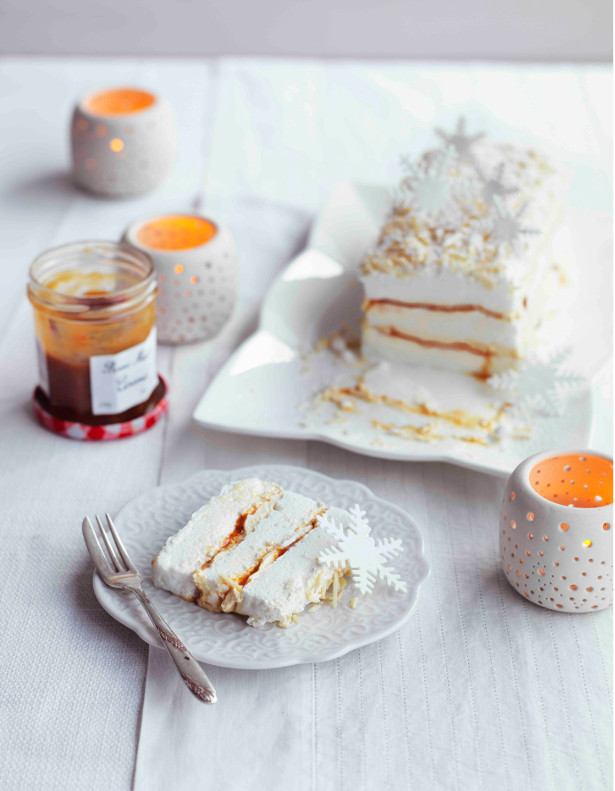 Bonne Maman's 'Caramel Christmas Meringue' is a wonderful showcase for the French specialist conserve brand's new Salted Caramel, a deliciously rich caramel, lightly seasoned with Guérande sea salt from the North Western coast of France. www.bonnemaman.co.uk
Ingredients
5 egg whites
300g caster sugar
1 tsp distilled malt vinegar
300ml carton double cream
60g Bonne Maman Salted Caramel
To decorate
50g shredded toasted almonds
Icing sugar
Icing snowflakes
Method
1. Heat the oven to 110C, 90C fan oven, mark low. With a pencil, mark a 22.5cm square on a sheet of baking parchment and turn over, pencil down, onto a large baking sheet.
2. Mix together the egg whites, sugar and vinegar in a heatproof bowl. Place over a saucepan of gently simmering water and beat with an electric whisk for 10 minutes or until very stiff and shiny.
3. Spread the meringue mixture into the marked square and bake for 40 minutes then cool. The meringue will feel soft and mallowy and the top just slightly firm.
4. Whip the cream until it just holds its shape and fold in half the caramel. Keep whisking slowly for a few more seconds until the cream is just firm enough to spread.
5. Cut the square into 3 lengths, each roughly 7.5cm x 22.5cm. Using a palette knife, lift one length of meringue onto a serving platter and spread with about a third of the cream. Drizzle with half the remaining caramel and place a second length of meringue on top and spread again with cream. Drizzle with the remaining caramel and top with the final meringue.
6. Scatter the top with the almonds, dust with icing sugar and add edible snowflakes, to serve.
Cooks Tips
The assembled Caramel Christmas Meringue, without the almond decoration, will freeze for up to 1 month – meaning you can play the perfect host knowing dessert is under control, simply thaw in the fridge for 2 hours before serving.
Bonne Maman Salted Caramel is now available nationally from Sainsbury's, Waitrose, Tesco and Morrisons as well as Ocado, Amazon and independent fine food stores. Salted Caramel £2.19 rrp for 220gm jar.
Apricot Mince Pies
(Makes 12)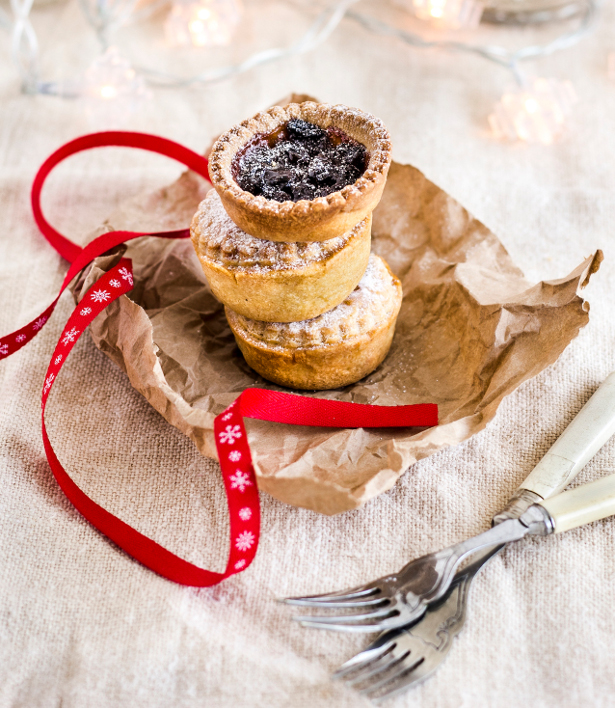 Ingredients
100g (3 ½ oz) unsalted butter, at room temperature and cubed, plus extra for greasing
200g (7 oz) plain flour, plus extra for dusting
1 tsp ground mixed spice
1 tbsp caster sugar
6 tsp Bonne Maman Apricot Conserve
6 tsp good quality mincemeat
Milk or beaten egg, for glazing
Icing sugar, to dust
Method
1. Preheat the oven to 200°c (fan oven 180°c), gas mark 6. Lightly grease a 12-hole cake tin.
2. Put the flour into a mixing bowl, add the butter and rub into the flour until the mixture is like fine breadcrumbs.
3. Add the mixed spice to the sugar in a pestle and mortar or a strong bowl with the end of a rolling pin and grind together until well mixed and a little powdery. Add this to the flour and butter and stir in.
4. Using a round-bladed palette knife, mix 3-4 tablespoons cold water, stirring until it comes together. Then with your hands, work the dough gently into a ball, wrap in cling film and allow to rest for about 20 minutes.
5. Roll out the pastry thinly on a lightly floured work surface. Stamp out 12 circles with a fluted pastry cutter, slightly larger than the cake holes, and press the circles into the tin.
6. Put about ½ teaspoon of apricot conserve into each pastry case, then top with about ½ teaspoon of mincemeat.
7. Re-roll the pastry trimmings and cut about 12 smaller circles and put them on top of the mincemeat. Glaze the tops with a little milk or beaten egg, if available, and bake in the preheated oven for 12-15 minutes until the pastry is crisp and golden.
8. Cool in the tin for 5 minutes, then remove and cool on a wire rack. Dust with icing sugar to finish.
Recipe from : Bonne Maman – The Seasonal Cookbook (Simon & Schuster), available through Amazon, WH Smith and Waterstones @ £14.99. Recipe development by Moyra Fraser.
PLUM WITH SPICE AND ALL THINGS NICE
REKORDERLIG SPICED PLUM CIDER RETURNS
As the leaves turn gold, the nights get colder and roaring log fires keep us toasty, Rekorderlig brings back its festive favourite – SpicedPlum Premium Cider.
The ideal drink to enjoy with friends on chilly evenings, Rekorderlig Spiced Plum fuses the sharp seasonal flavour of plums with rich cherries and a mix of spices, including cloves and cinnamon, to create a warming and unique taste.
Serve over ice for a crisp and fruity evening drink or enjoy hot with a slice of orange as the perfect fireside companion.
Rekorderlig Spiced Plum Cider is available to buy now and will be in the in the Winter Lodge from 2nd November until 6th January 2019.
The only thing left to decide is whether you prefer it hot or cold…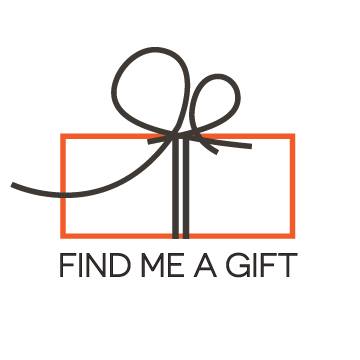 Thinking Of The Perfect! Gift! FIND ME A GIFT )www.findmeagift.co.uk) specialise in 1000s of gifts for every type of person! Here are some ideas… www.findmeagift.co.uk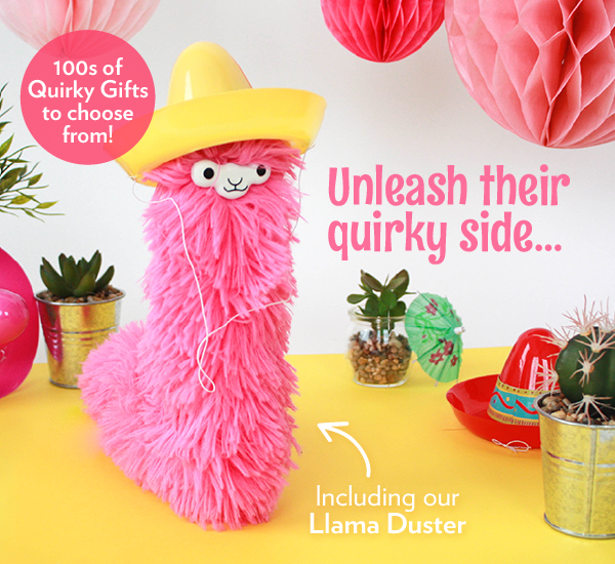 FACEBOOK | TWITTER | GOOGLE+ | PINTEREST | YOUTUBE
Rose Gold Cocktail Shaker
www.findmeagift.co.uk/gifts/rose-gold-cocktail-shaker-with-recipes
Rose Gold Cocktail Shaker With Recipes
Personalised Prosecco
www.findmeagift.co.uk/gifts/personalised-prosecco
Personalised Prosecco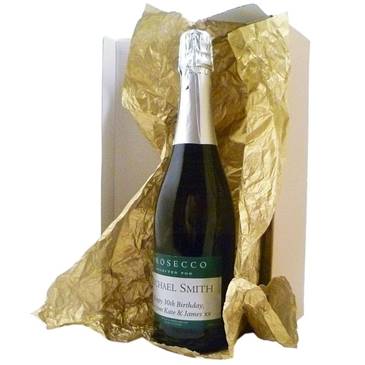 Christmas Bath Bomb Gift Pack
www.findmeagift.co.uk/gifts/christmas-bath-bomb-gift-pack
Christmas Bath Bomb Gift Pack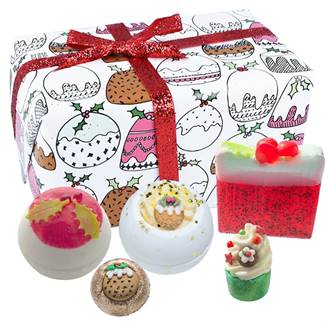 Chocolate Sprouts
www.findmeagift.co.uk/gifts/chocolate-sprouts
Chocolate Sprouts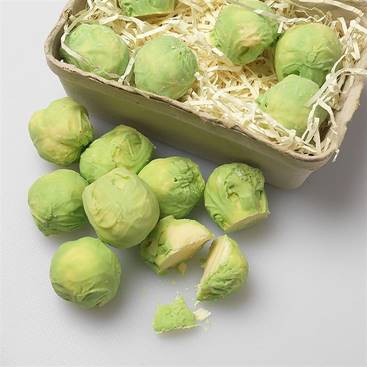 Forget Me Not Teardrop Necklace
www.findmeagift.co.uk/gifts/forget-me-not-teardrop-pendant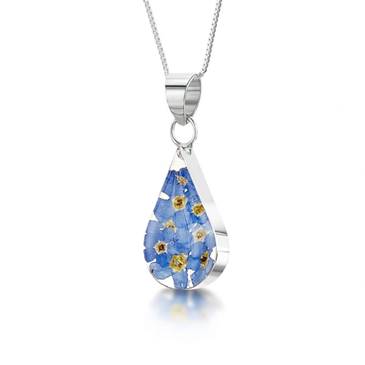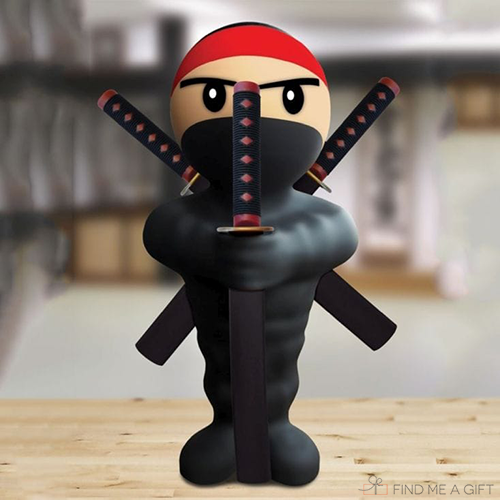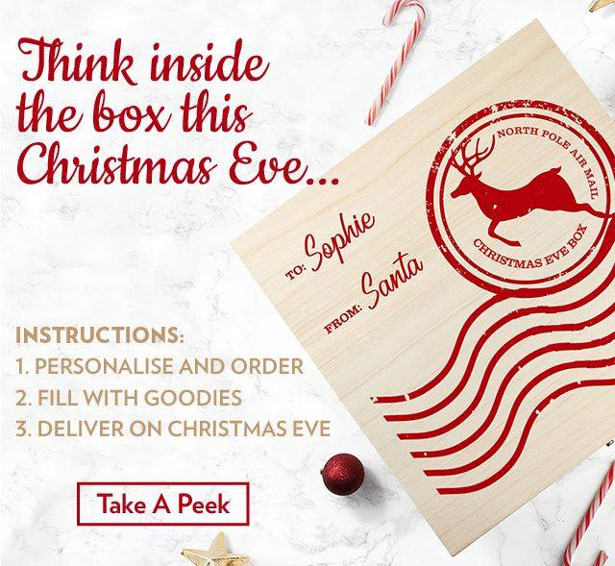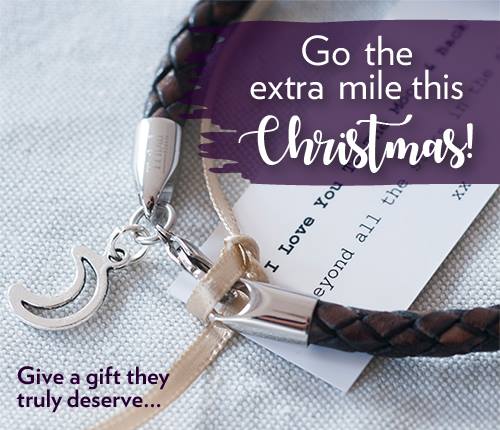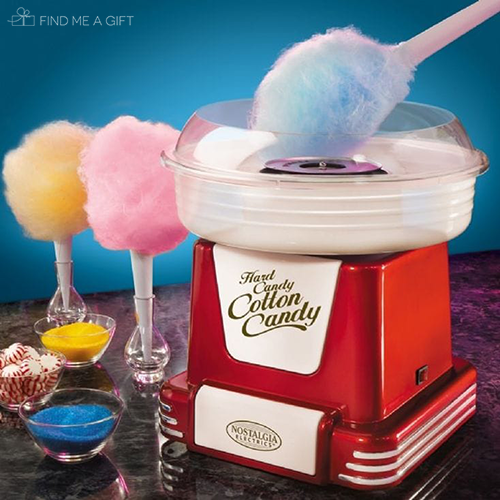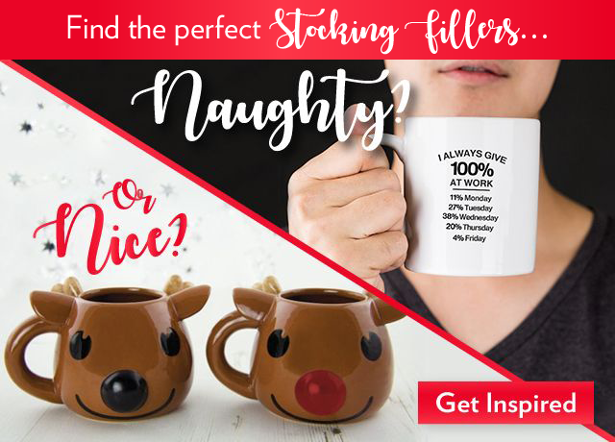 For cheeky cocktail lovers
A unique combination of three different Speyside single malts, expertly blended then married together, creating a versatile and mixable Scotch for a new generation of whisky drinker. Monkey Shoulder possesses a cheeky disregard for tradition and is committed to inspiring unconventional cocktails. The perfect whisky for a festive and warming Lazy Old Fashioned.
Monkey Shoulder RRP of £26.83 at any major retailer, including Master of Malt
For those looking to explore the flavours of Single Malt

Aerstone is a 10-year-old single malt with two flavour expressions; Land Cask and Sea Cask. This new whisky allows you to explore the flavours of single malt. Sea Cask, described as 'smooth and easy', is a classic Speyside-style single malt which finishes with a salty note, that comes from time-spent aging in warehouses located close to the sea on the Ayrshire coast. Whilst Land Cask is 'rich and smoky' and considered a lightly peated single malt Scotch as a result of maturation in warehouses located further inland, which helps the smoky notes to come through.
Aerstone Sea Cask and Aerstone Land Cask both RRP £30 at Tesco (Land Cask/Sea Cask)
For the family reunion

Grant's Triple Wood has been going strong for 130 years. This whisky's maturation process in three different types of wood ensures the liquid maintains the same smooth, rich and mellow taste that has been enjoyed for generations. A classic that never fails and is flawless straight as it comes, or as a festive pre-dinner cocktail.
Grant's Triple Wood 70cl RRP £15 at any major retailer, including Morrisons
For the experimenter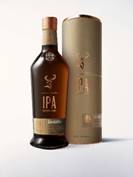 The world's first single malt Scotch whisky finished in IPA craft beer casks forms part of Glenfiddich's pivotal Experimental Series. To create this expression, Glenfiddich collaborated with a local Speyside craft brewer, to develop a bold and zesty IPA beer to imbue rich oak casks with extra hoppy notes.
The Glenfiddich IPA Experiment RRP of £45.00 at any major retailer, including Amazon
JOY-LET PAPER
SCENT YOUR BOOTY THIS CHRISTMAS WITH POUNDLAND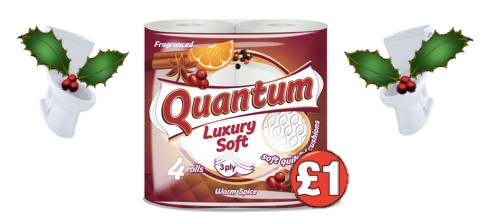 Your home is not the only thing that'll have a Christmas whiff this December, as Poundland is stocking scented toilet roll (in two festive flavours) that'll turn sprouty asses from gassy to classy this Crimbo.
There's not a lot that can spice up your toilet routine, but Poundland's top-selling Quantum toilet paper has wiped the floor with other retailers' offerings with the launch of the deliciously scented Warm Spice and Winter toilet paper in stores nationwide from this week until Christmas – and customers are going LOOpy for it.
A scRUMPtious addition to any bathroom, perfect to impress guests – it's the gift that keeps on giving long after you've paid your visit.
Nicky Hawley, senior buyer for household at Poundland said: " We'll be warming hearts and cheeks across the country this festive season for a SCENTsational £1. It's a bootylicious bargain."
Warm Spice available in a 4pk (£1) and Winter in a 9pk (£2), from now until Christmas
Quantum is Poundland's own brand toilet roll and a best-selling product in store
Eversfield Organic.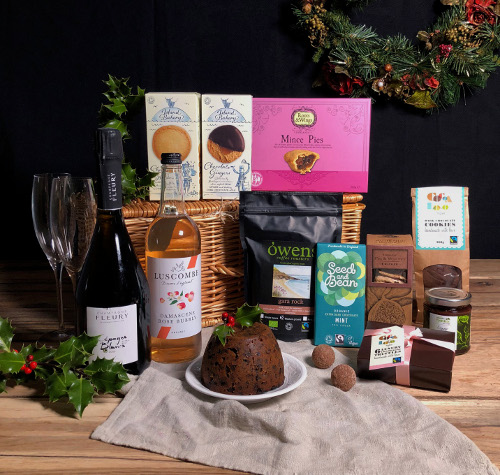 It's a family-run online food company based at an organic farm in west Devon. They deliver nationwide and one of their strengths is really top-quality organic meat, which might appeal to health-conscious rugby players!
Right now they have a lovely range of hampers which make fabulous gifts. Plus their organic turkey just came third in the Good Housekeeping taste test out of many hundreds of entries.
https://www.eversfieldorganic.co.uk/

PURE MAPLE MAGIC! Cooking with pure maple syrup from Canada! Recipe > Baked Ham with Maple Mustard Glaze ! www.maplefromcanada.co.uk
Baked Ham with Maple Mustard Glaze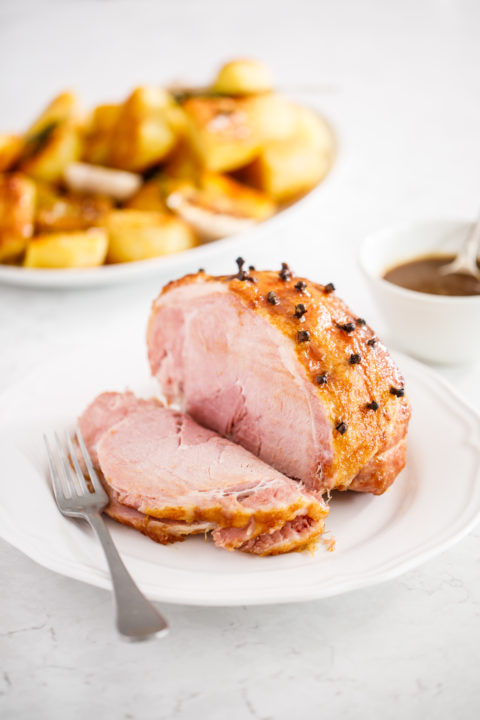 Ingredients
1 cooked, bone-in half ham (about 3.5kg)
15 whole cloves
85g dark brown sugar
85g delicate-tasting golden maple syrup
2 tablespoons Dijon mustard
Method
Preheat oven to 325°c. Cut off the tough, leather like skin from ham if it has it and score the fat in a crosshatch pattern.
Stud ham all over with cloves, put in a large roasting pan, and loosely tent with foil.
Place the ham in the oven at 180°c-200° After 15 mins turn the temperature down to 160°c.
While the ham is baking, make the glaze: In a medium bowl, combine brown sugar, maple syrup, and mustard. Whisk until smooth.
Brush the ham generously with the glaze and cook for a further 20 mins. Continue basting until the glaze is golden brown.
Maple Mince Pies
Ingredients
1 jar mincemeat (600g)
2 satsumas segmented
1 apple finely chopped
Zest 1 lemon
100ml delicate-tasting golden maple syrup
For the pastry:
375g plain flour
260g unsalted butter, softened
125g caster sugar
2 large eggs
Method
Place 375g plain flour and 260g softened unsalted butter in a bowl and rub together to a crumb consistency.
Add 125g caster sugar and 1 large beaten egg and mix together.
Tip out onto a lightly floured surface and fold until the pastry comes together, be careful not to over mix.
Wrap the pastry in cling film and chill for 10 mins or overnight.
Scoop the large jar of mincemeat into a bowl and add 2 segmented satsumas, 1 finely chopped apple, zest of 1 lemon and maple syrup.
Heat the oven to 220°C/gas 7
Roll out pastry to 3mm thick and using a round cutter (about 10cm), cut out 16 bases and place them into muffin trays. Put 1 ½ tbsp mincemeat mixture into each. Brush the edge of each pie with a little beaten egg.
Re-roll out the pasty and garnish with a maple shaped cutter on top. Glaze with the beaten egg, sprinkle with the extra caster sugar, then make a small cut in the tops.
Bake the mince pies for 15-20 mins until golden brown. Leave to cool before releasing them from the muffin trays and dusting with a little more icing sugar before serving.
Maple to Montreal
Ingredients
12.5ml amber, rich tasting maple syrup
25ml lime juice
35ml Nusa Cana rum
Prosecco
Orange zest
Method
Add maple syrup, lime juice and rum to a shaker with ice
Shake for ten seconds or until the shaker is frosty
Strain the liquid into a champagne flute and top up with prosecco
Garnish with orange zest
Mixologist tip:
If you can't get your hands on Nusa Cana rum, any white rum will work just as well!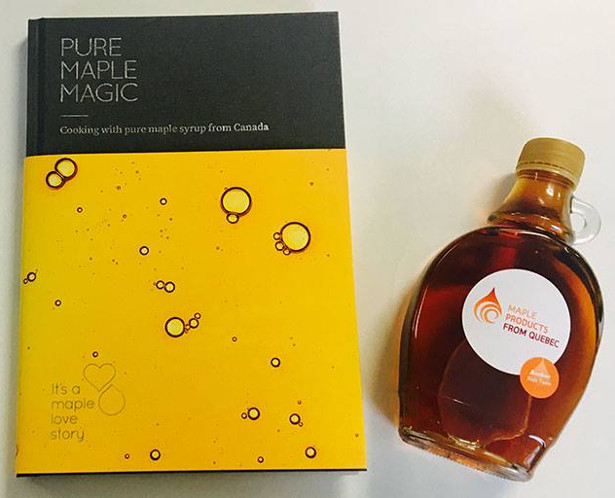 TWITTER | FACEBOOK | YOUTUBE | INSTAGRAM
Spiced Chai Porridge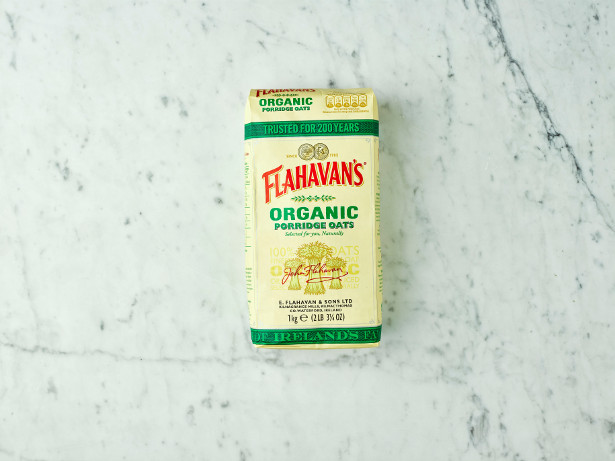 Serves 1
Preparation time: 5 minutes
Cooking time: 15 minutes
Ingredients:
50g Flahavan's Irish Porridge Oats
350ml semi-skimmed milk
3 juniper berries/spice berries
1 thin slice ginger, peeled and chopped
1 cinnamon stick
¼ tsp nutmeg
Pinch ground clove
Zest of 1 clementine
2 tbsp maple syrup
1 heaped tsp cranberry sauce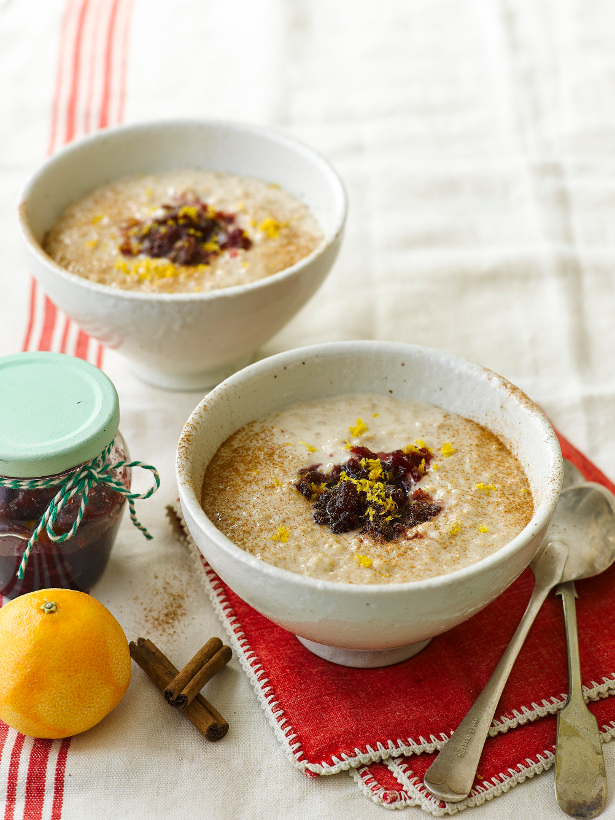 Method:
1. Add the milk, spices and clementine zest to a small saucepan and gently bring to the boil over a low heat (this should take around 5 minutes)
2. Once boiled, remove the milk from the heat and allow the spices to infuse for 10 minutes
3. Strain the milk and spice mixture through a sieve and pour into another saucepan
4. Add the Flahavan's Irish Porridge Oats and maple syrup to the milk mixture and bring to the boil
5. Once boiled, simmer for 4-5 minutes until creamy
6. Top with a spoonful of your favourite cranberry sauce and a sprinkling of cinnamon to serve
Pork, Sage and Cranberry Oaty Stuffing Balls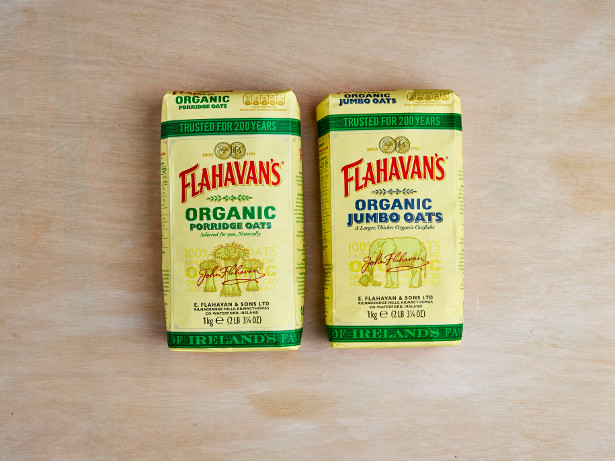 Makes about 12 stuffing balls
Preparation: 10 minutes
Cooking time: 25 minutes
Ingredients:
70g Flahavan's Organic Porridge Oats
24 sage leaves
1 tbsp olive oil
1 celery stick, finely chopped
Zest of 1 orange
1 red onion, finely chopped
60g pine nuts
400g sausage meat
50g dried cranberries
Method:
1. Pre-heat the oven to 180°C/Gas mark 4
2. Finely chop half the sage. Add a little olive oil to a frying pan along with the finely chopped sage, Flahavan's Organic Porridge oats, celery, orange zest, red onion and pine nuts, and sauté until soft
3. Allow to cool, then add the sausage meat and cranberries, mixing to combine
4. Shape the mixture into 12 evenly-sized balls and place on a baking tray lined with parchment
5. Lightly coat the remaining sage leaves in olive oil, then top each stuffing ball with a sage leaf. Place in the oven and bake for 25 minutes
6. Remove from the oven when golden brown, and enjoy
Dark Chocolate, Ginger and Hazelnut Oaty Biscuits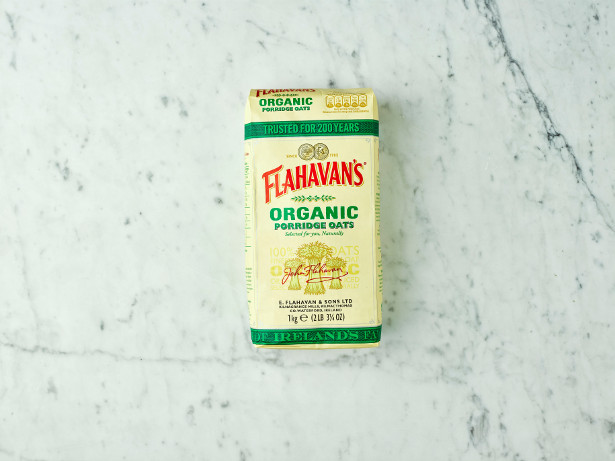 Makes about 18 cookies
Preparation time: 10 minutes
Cooking time: 12-15 minutes
Ingredients:
150g Flahavan's Organic Jumbo Porridge Oats
100g sprouted buckwheat flour
1 tbsp baking powder
1tsp cinnamon
50g toasted blanched hazelnuts, chopped
200g hazelnut butter
120g tahini
90ml coconut oil
60ml ginger syrup, from stem ginger
60ml maple syrup
90g stem ginger, finely chopped
100g dark chocolate, finely chopped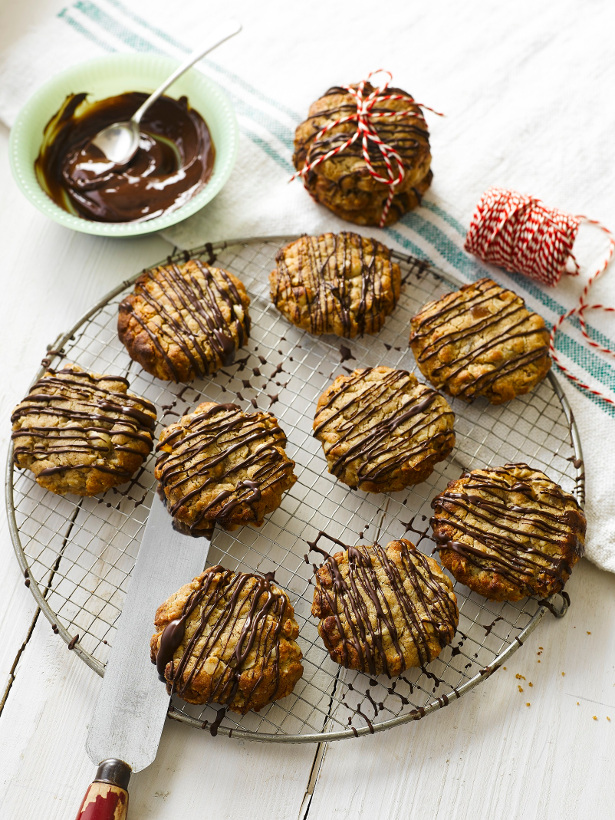 Method:
1. Pre-heat the oven to 180°C/Gas mark 4 and line a large baking tray with baking parchment
2. Combine the Flahavan's Organic Jumbo Porridge oats, buckwheat flour, baking powder, cinnamon and chopped hazelnuts together in a large mixing bowl
3. In a saucepan, mix together the hazelnut butter, tahini, coconut oil, ginger syrup and maple syrup and gently melt over a low heat until combined
4. Add the wet ingredients to the dry and stir, slowly folding in the stem ginger
5. Roll the mixture into 18 small balls and place on the baking tray. Gently flatten each ball with a fork and bake in the oven for 12-15 minutes (or until brown on the edges)
6. Once cooked, allow to cool for 15 minutes on the baking tray before transferring to a cooling rack. Whilst the cookies are cooling, melt the chocolate in a bowl over a pan of hot water, making sure the bowl doesn't touch the water
7. Drizzle the chocolate over them using a teaspoon. Allow the chocolate to cool and set completely, then enjoy or wrap up with some ribbon and treat your friends and family.

Shelly's launched last year is a massive hit! People love this drink!Shelly's summer hits were the Raspberry Ripple and Manchester Tart Gin Liqueurs, and now just in time for Christmas, Shelly's has launched two warm cocktails which are both SUPER easy to make at home! >> @shellysdrinks www.shellysdrinks.com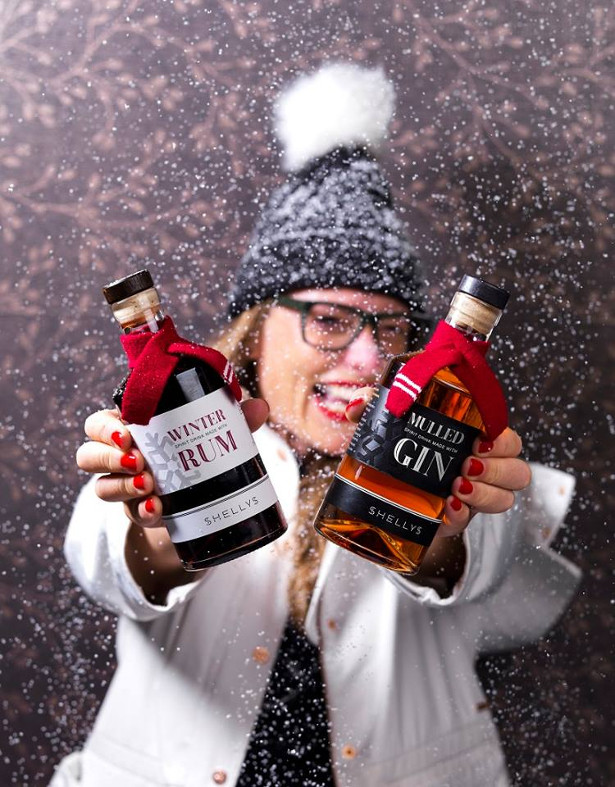 Shelly's Drinks launched last year and is taking the north of the UK by storm, now stocked in 28 Booths stores (the north's version of Waitrose), it won't be long until news spreads nationwide. Shelly's summer hits were the Raspberry Ripple and Manchester Tart Gin Liqueurs, and just in time for Christmas, Shelly's has launched two warm cocktails which are both SUPER easy to make at home: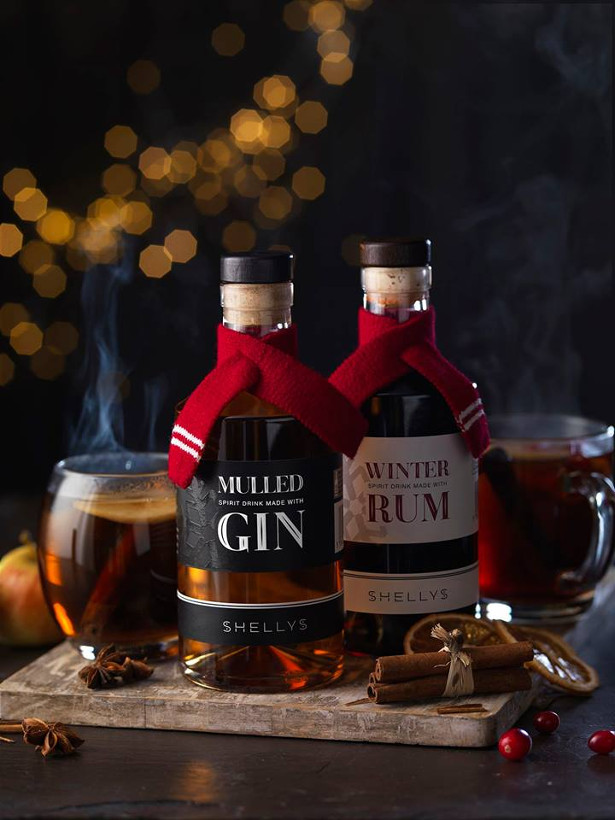 Shelly's Winter Rum
BEST served as a warm cocktail; a seasonal blend of Caribbean rum with Cranberry juice and festive spices including cinnamon and nutmeg.
How to serve: Warm the Winter Rum with cranberry juice (50/50), and serve with cranberries or winter berries and cinnamon sticks
Mixers: if you prefer a sweeter taste, swap the cranberry for orange juice.
See it here www.facebook.com/shellysdrinks/videos/426465811220955/?t=0
Where to buy: www.drinks-snacks.com/product/shellys-winter-rum-50cl £19.99
Shelly's Mulled Gin
BEST served as a warm cocktail: this beautiful blend of London Dry Gin with apple juice, cinnamon and nutmeg creates the perfect winter warmer.
Mixers; all done for you. Though feel free to dabble maybe by diluting with more apple juice or cranberry juice 😊
See it here: www.instagram.com/p/BqSW89TjvOn/
Where to buy: notsoldinthesupermarket.com/a-delightful-festive-blend-of-london-dry-gin-with-apple-juice-cinnamon-orange-cloves-nutmeg-and-star-anise.html £22.99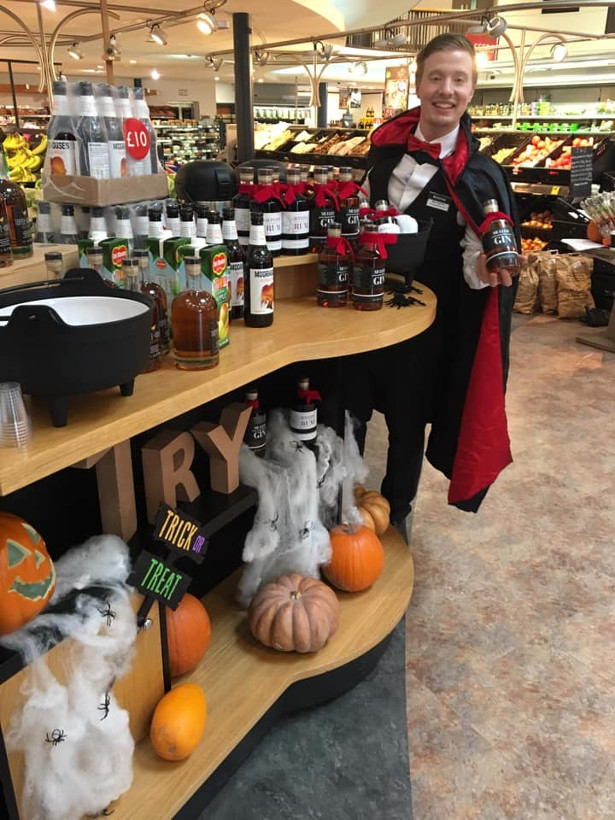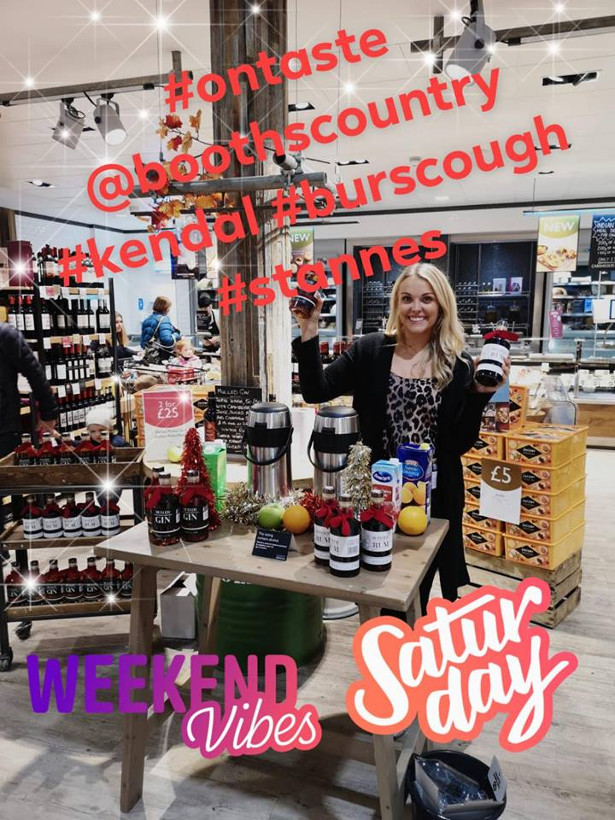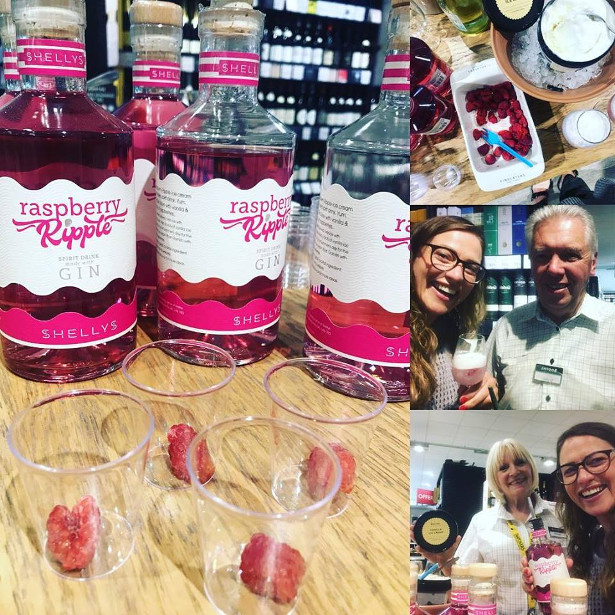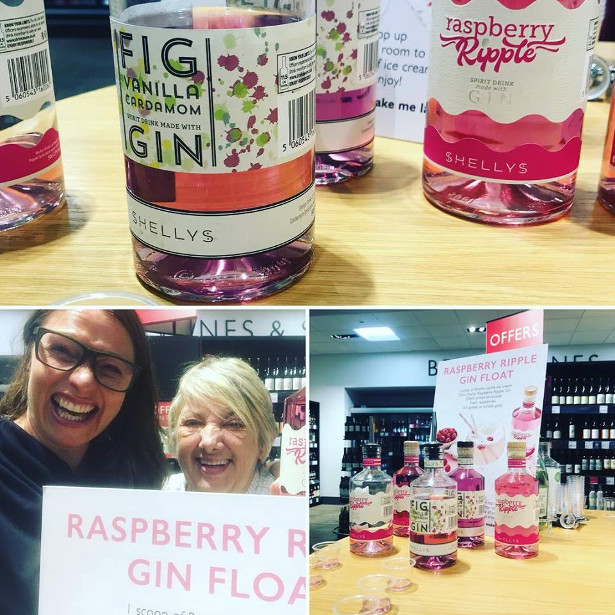 New trend-led recipes from the Bacardi portfolio, including a Christmas twist on one of this years' most popular cocktails – the Chocolate MARTINI Negroni Cocktail, to the BACARDÍ rum Gingerbread Colada which takes the summer staple of a Pina Colada and updates it for the winter season. Other festive serves come from brands including BOMBAY SAPPHIRE, St Germain and Santa Teresa Rum.
MARTINI GOLDEN SBAGLIATO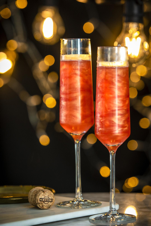 25 ml MARTINI Riserva Speciale Rubino
25 ml MARTINI Riserva Speciale Bitter
Top with:
MARTINI Collezione Speciale Prosecco
Edible gold dust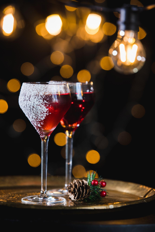 Method:
Pour the MARTINI Riserva Speciale Rubino and MARTINI Riserva Speciale Bitter into Champagne flute.
Top with prosecco and stir.
Pour in a splash of edible gold dust and stir again.
Make BACARDÍ rum the spirit of Christmas! Gift Packs Released!
TWITTER | INSTAGRAM | FACEBOOK | YOUTUBE
This year BACARDÍ rum has released two new gift sets designed to tickle your festive fancy, which will be on sale exclusively at Harvey Nichols this autumn. Rum is set to be the tipple of choice this party season and these Christmas offerings are guaranteed to delight any drinks enthusiast or home cocktail connoisseur. Whether you are a serial cocktail maker or stuck for a gift to buy for your secret Santa, these will sure be a favourite for merrymakers this festive season.
BACARDÍ RESERVA OCHO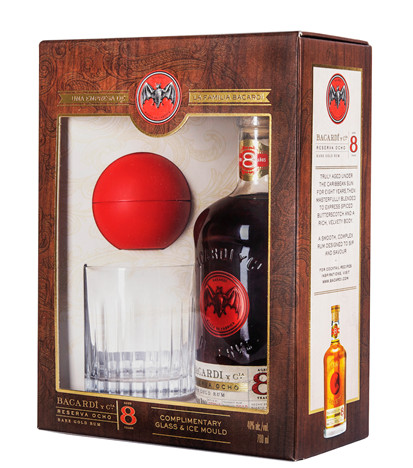 RRP: £30
Stockist: Harvey Nichols store and online
The gift comes with a bottle of Reserva Ocho, a glass and a mould to make the perfect ice ball for a BACARDÍ Ocho Old Fashioned cocktail
Created in 1862, BACARDÍ RESERVA OCHO remained the sole preserve of the Bacardí family for seven generations. Used only for the most special occasions, this golden sipping rum is one of the oldest private rum blends in the world. Each batch is made from a special selection of barrel-aged reserve rums and aged for a minimum of 8 years, giving it a refined flavour with notes of prune, apricot, nutmeg and vanilla.
BACARDÍ AÑEJO CUATRO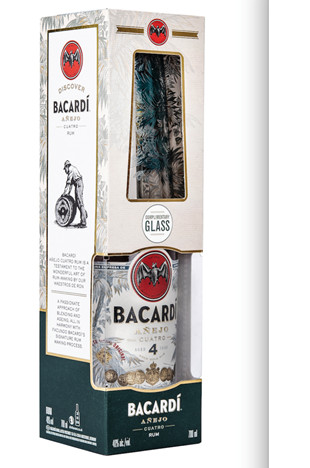 RRP: £25
Stockist: Harvey Nichols store and online
The gift comes with a bottle of Añejo Cuatro and a tropically patterned glass
BACARDÍ AÑEJO CUATRO is the latest rum to join the family. A new premium rum that is barrel-aged, undisturbed and sun-kissed under the Caribbean sun for a minimum of four years, it has flavours of mild vanilla, toasted oak, clove and honey. This new rum will bring a touch of luxury at a great price this Christmas and adds something special to your festive drop. Best enjoyed with ginger ale, a splash of Angostura bitters and a squeeze of lime.
With a few festive drink recipes under their belt, home mixologists will be ready for any situation this winter that calls for a holiday toast, whether it's an elegant cocktail party or a fireside tête-à-tête for two. Here are some of the season's best from popular hotel and resort bars across the U.S. Cheers!

The Gingerbread Man
3800 Ocean at Palm Beach Marriott Singer Island Beach Resort & Spa
A holiday take on the popular Moscow Mule.
1 ½ oz. vodka
¼ oz. ginger syrup
¼ oz. fresh lime
¼ oz. pomegranate juice
4 fresh cherries (plus more for garnish)
2 oz. ginger beer
Mint spring for garnish
Combine lime, ginger, pomegranate, and cherries. Muddle down to a paste. Add vodka and shake. Double strain into a copper mug with 2 oz. ginger beer in the bottom. Garnish with fresh cherries and mint sprig. Used shaved ice on top for effect.
Pomegranate Toddy
Peak 47 Lounge at Whiteface Lodge (Lake Placid, N.Y.)
Perfect for warming up on a snowy night by the fire.
2 oz. bourbon
1 oz. Pama pomegranate liqueur
½ oz. maple syrup
½ oz. lemon juice
Cinnamon stick, orange wheel and cranberries for garnish
Add all ingredients in an Irish coffee glass, and top with hot water. Garnish with a cinnamon stick, orange wheel and cranberries.
Not So Old Fashioned
One Club at Residence Inn by Marriott Stamford Downtown
The secret to a "feliz Navidad," courtesy of Stamford's new tequila and tapas bar.
2 oz. anejo tequila
1 cherry
Dash orange bitters
Dash angostura bitters
Dash agave
Orange peel for garnish
In a separate glass, muddle the agave, orange bitters, angostura, and cherry. Add tequila and ice, then stir. Strain over fresh ice into a rocks glass. Garnish with orange peel.
Holiday Cheer
Sticks at The Inn at Spanish Bay, Pebble Beach Resorts
Because citrus, white chocolate and pumpkin spice = everything nice.
1 ¼ oz. Absolut vodka
¾ oz. Godiva White Chocolate liqueur
1 oz. Pumpkin Spice Syrup (recipe below)
1 navel orange wedge, skin on (about 1/8 of a medium-sized orange)
1 dash pumpkin spice
Preparation: Add vodka, white chocolate liqueur and pumpkin spice syrup to a shaker. Fill ¾ with ice. Squeeze the orange wedge and add the juice to the shaker. Add the wedge to the shaker as well. Shake vigorously and strain into a chilled martini glass. Dust with a dash of pumpkin spice.
Pumpkin Spice Syrup (roughly 12-ounce yield)
1 cup granulated white sugar
1 cup hot water
1 tablespoon pumpkin pie spice
Combine sugar and hot water in a small saucepan. Stir. Cook on medium/low heat until sugar has been dissolved, stirring occasionally until the mixture appears clear. Remove from heat and add the tablespoon of pumpkin pie spice. Whisk to incorporate. It's okay if the spices clump a bit. Allow the mixture of spice and syrup to cool to room temperature. Once cooled, strain the spices from the mix by using a strainer lined with a coffee filter to help capture the smaller particles. (Getting most of the spices out is good enough—a little spice sediment won't hurt the syrup.) Chill for use. Store this syrup in the fridge—it should stay good for two weeks or more.
The Marquee
Eleven Waters at Marriott Syracuse Downtown
Who said tequila is just for summer months? This sweet-but-boozy, simple-but-complex cocktail is the perfect touch for your holiday fiesta.
1 ½ oz Patron Anejo tequila
½ oz dry vermouth
4 oz pineapple juice
Maraschino cherries for garnish
In a high ball glass filled with ice, add the tequila, followed by the vermouth and pineapple juice. Garnish with a maraschino cherry or two and serve.
BOUCHARD FINLAYSON 2016 GALPIN PEAK PINOT NOIR VOTED 'BEST SA RED WINE' (IWC)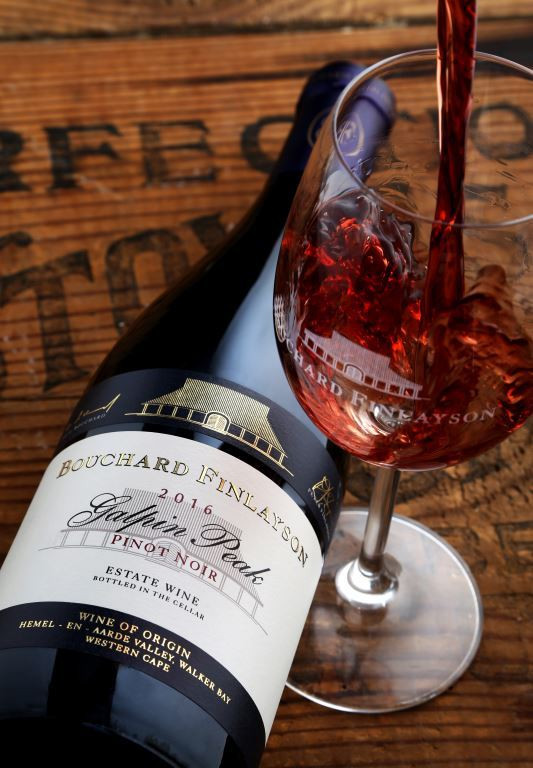 Bouchard Finlayson has received global acclaim in the International Wine Challenge (IWC) 2018 for the 2016 vintage of its flagship Galpin Peak Pinot Noir, not only taking a GOLD medal, but also winning Trophies as BEST SA PINOT NOIR, as well as BEST SA RED.
Thousands of wines from 55 countries were put to the test by a panel of experts in this prestigious competition. Now in its 34th year, the IWC is accepted as the world's finest and most meticulously judged wine competition which assesses every wine blind and judges each for its faithfulness to style, region and vintage. Throughout the rigorous judging processes, each medal-winning wine is tasted on three separate occasions by at least 10 different judges.
Tasting notes describe the 2016 vintage as having 'an earthiness on the nose, followed by excellent colour and bold palate complexity. Dark red fruit with a savoury mixture of cherries, plums and cinnamon drift into an extended palate feel, whilst eleven months in French oak barrels will allow for an extended maturation.'
Bouchard Finlayson Galpin Peak Pinot Noir 2016 sells at R355 per bottle at the cellar door.
@BouchFinlayson
@FiveStarPRZA
SALES SPIKE SHOWS ORGANIC WINE AS FESTIVE FAVOURITE
Soil Association reveal reasons behind boost in British buyers
Soil Association, the UK's leading organic charity have spotted a spike in sales of organic wine, beer and spirits this Christmas, as party revellers stock up in the lead up to the festive season.
An emerging trend for more sustainable produce has seen organic wine set to double its UK market share by 2022*, as Brits show that they're no longer satisfied with bottom-of-the barrel booze.
Further to a reported 70% increase in organic wine sales between 2012 and 2015*; Soil Association, the UK's leading organic charity, has observed a rise in sales of just-under 10% amongst their certified producers ahead of the festive season.
Organic wine, made from grapes that have been grown without the use of synthetic chemicals, is free from harmful pesticides and herbicides that deter weeds and insects. Working alongside nature rather than against it, organic farmers use cover crops to introduce beneficial insects, or use small livestock to graze on weeds to turn the farm into a self-regulated ecosystem, allowing the grapes to grow naturally
As sustainably-savvy Brits stock up on better-booze in the lead up to Christmas, Soil Association has revealed why we should all be drinking organic this December.
It could help your hangover
Non-organic wine contains high levels of sulphites, preservatives used to keep them fresher for longer. Sulphites have been closely linked with causing headaches after drinking, and are often attributed as the cause of hangovers. Whilst overindulgence is still the main culprit of sore heads the morning after, with organic you can at least enjoy a glass a two without the worry that you're putting more than just wine in your body.
You can raise a glass to nature
Choosing organic means helping protect wildlife and reducing exposure to potentially harmful pesticides and chemicals, with strict standards that severely restrict the use of pesticides or synthetic fertilisers. No herbicides, are permitted in organic wine production, meaning that each glass has come from clean grass.
Organic is easy to spot
If you can't tell your Merlot from your Malbec, the good news with organic wine is that it's easy to spot. Thanks to a change in EU regulations in 2012, organic wines must now be clearly labelled as such with the EU organic leaf or Soil Association Organic symbol, so shoppers should have no problems knowing that their vino is verified.
You know where your booze comes
Especially with organic beer, certification covers all aspects of the brewing process. To achieve this, a brewery must maintain records of all the ingredients and raw materials they buy, how they use them, and what and how they sell to demonstrate that their beer is truly organic. Certification provides assurance to beer drinkers everywhere that the organic beer they're enjoying is genuine, traceable and trustworthy.
Statistics with the * symbol have come from the below sources
Organic wine set to double its UK market share by 2022 – The Institute of Wine & Spirit Research
70% increase in organic wine sales between 2012 and 2015* – SunVinBio
Baked Cheesecake – Chef Peter's Childhood Favourite!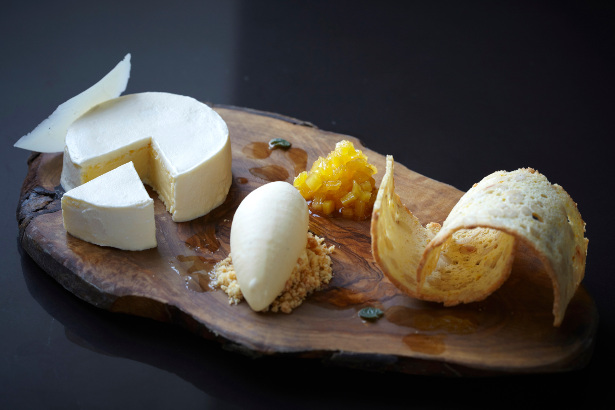 Renowned Chef Peter Tempelhoff shares his recipe for delectable baked cheesecake. This time-honoured recipe dates back to the 1980s when, as a young boy, Peter would gaze through the window of the local coffee shop and drool over the cheesecakes on display.
Follow this simple recipe and treat your friends with a slice of Chef Peter's sumptuous baked cheesecake.
Baked cheesecake
900 g Philadelphia Cream Cheese (warmed)
330 g sugar
60 g corn flour
3 eggs
170 g double cream
250 g digestive biscuits
60 g butter (melted)
60 g chocolate (melted)
Combine the biscuits, butter and chocolate and press the mixture evenly into a lined springform tin.
Add the warm cream cheese to a mixer followed by the dry ingredients. Mix well for 3 minutes and then add the eggs. Once the mixture is smooth, stop the machine and fold in the cream.
Pour the mixture onto the crust and bake in a water bath for 70 minutes at 170° C, or until just set and golden on top.
1 CAKE = 12 PORTIONS
Cherry compote
45 g water
150 g sugar
90 g cherry puree
3 gelatin leaves (bloomed)
600 g cherries
Cut the cherries in half and place them in a hot oven (180° C) for 4 minutes. Remove from the oven and hold.
Meanwhile, boil the sugar and water to 125° C and add to the puree. Mix well, allowing the mixture to cool slightly before adding the gelatin leaves. Mix well.
Fold the mixture through the cherries and chill until needed.
To sample Chef Peter's sumptuous dishes, visit The Greenhouse at The Cellars-Hohenort in Constantia, Cape Town. The kitchen opens for dinner between 18h00 and 21h00, Tuesday-Saturday, and for lunch from 12h00-14h00 on Friday and Saturday.
To book visit http://www.greenhouserestaurant.co.za/ or call 021 795 6226.
BUMBLES BABY FOOD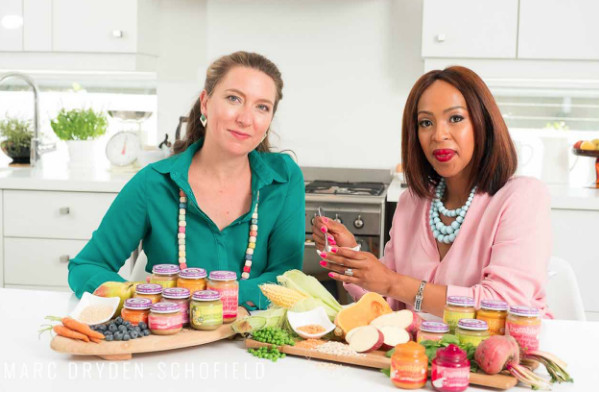 Bumbles™ was awarded 1st Runner-up position in the Sage Small Business Awards with 702 in September 2017. Bumbles™ was also awarded 2017 Business of the Year Bronze award in the Most Innovative Idea category at ROCCI/FNB Business of the Year Awards in November 2017.
BACKGROUND:
Bumbles™ Babies (Pty) Ltd, is a small but fast growing premium baby food manufacturing company owned and managed by two South African women, Billie-Clare Dryden-Schofield and Nthabe Zondo.
Bumbles™ Baby Food produces a range of baby foods to the South African market which is made with only fresh and nutritious ingredients such as quinoa, beetroot, peas, spinach, blue-berries, carrots and sweet potatoes.
Bumbles™ Babies (Pty) Ltd (herein after referred to as Bumbles™) has been trading for the last 3 years and is based in Centurion, Gauteng, RSA, with production in Cape Town. The brand offers a range of 12 SKUS of premium healthy range of jarred baby food.
Bumbles™ Baby Food has been carefully designed to meet the nutritional needs of babies of specific ages ensuring that taste and texture is introduced correctly at each vital stage as well as offering superfoods such as quinoa, beetroot, baby spinach as well as sourcing the freshest and best superfoods available.
Bumbles™ Baby Food was created and launched by Billie-Clare quietly into 18 stores in selected Dis-Chem stores in September 2014. The range is now available nationwide in Dis-Chem and Clicks pharmaceutical stores and Checkers and Checkers Hypers. The brand will also be available in Pick n Pay (Gauteng and Western Cape from August 2018)
In 2016, Nthabe Zondo was invited to join Bumbles as CEO and partner and Msebe Foods (Pty) Ltd, became a partner.
The Bumbles™ Promise is:
To only source "infant grade" ingredients
Produce unsalted and unsweetened baby food purées
Offer only the freshest and purest nutrient-rich fruit and vegetables
Ensure no use of GMO or artificial ingredients
No concentrates
No thickeners or fillers
PRESERVATIVE-FREE baby food purées
Offer a clean label
As a growing business Bumbles works with various suppliers in the production process. There is a preference to work with smaller companies to ensure that Bumbles is not 'lost' in the sea of big companies and multinationals or given less priority by suppliers. Bumbles works with small businesses to provide services in various parts of the value-chain. This includes sourcing of raw materials (from farmers), manufacturing, distribution (from factory and warehouse to the distributor regions) and sales and merchandising (in the stores nationally).
Email: Nthabe@bumbles.co.za
TEL: +27 83 974 1561
www.bumbles.co.za
Monkey Shoulder's Hot Buttered Monkey: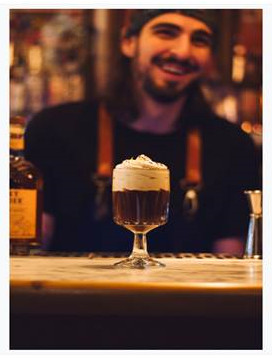 Recipe
Add 2 chunks of fudge to a mug along with 50ml of Monkey Shoulder
Fill with hot water and stir with a cinnamon stick
Image result for hot buttered monkey shoulder
Monkey Shoulder & Funkidory's Funkimonkey:
Recipe
25ml Monkey
10ml briottet chestnut liqueur
100ml hote filter coffee
Top with peanut butter and white chocolate foam
Tired of Turkey? Bring on the Boxing Day Beef
Chef, Terry Edwards, presents Braised Irish Beef Rib with celery, carrots and mustard sauce
Tired of turkey and can't face the leftovers on Boxing Day? Then fashionable foodie and chef, Terry Edwards, says bring on the beef!
Beef enthusiast Terry, known for his best-selling book Feeding Friends, has created a dish that will up the flavour credentials of your Boxing Day feast – Braised Irish Beef Rib with celery, carrots and mustard sauce. Surprisingly quick and easy to make, using simple fresh ingredients and most importantly grass-fed Irish beef, it's a welcome change to leftover turkey and is sure to impress your guests.
Terry Edwards says: "Avoid turkey overload this year and make Irish Beef the centerpiece of your Boxing Day celebrations. This dish is succulent, tender and full of flavour, can be prepped easily in the morning and left to work its magic while you get on with enjoying the day. It will also use up any leftover vegetables that you have from your Christmas dinner to save you throwing anything away.
"Just be sure to select the best piece of beef you can afford and pick one with great marbling – remember, fat equals flavour!"
Irish Beef sets the benchmark for high quality beef worldwide. Sustainable and nutritious, exemplary farming standards coupled with a diet of nutrient-enriched grass creates a final product with heightened levels of Vitamin A, carotene and Omega 3 fatty acids, as well as superior marbling and tenderness.
Braised Irish beef rib with celery, carrots and mustard sauce
Serves 4
Ingredients:
4 Irish beef ribs (about 400g)
4 medium carrots roughly chopped
2 heads of celery roughly chopped
2 onions finely chopped
100g of plain flour
salt and pepper
2tbls of English mustard
2tbls of grain mustard
1 pint dark beef stock
splash of olive oil
pinch of fresh parsley to finish
Method:
Preheat your oven to 160°
1. Firstly, season your Irish beef ribs with salt and pepper before coating in the plain flour.
2. In a heavy based oven proof casserole dish or pot, heat the olive oil and brown your Irish beef ribs, before adding the vegetables and mustards
3. Add the stock to the casserole dish, pop a lid on and place in a preheated oven for 3 hours until the beef is just about to fall from the bone.
To serve, mix in the fresh parsley
ANYONE FOR DESSERT?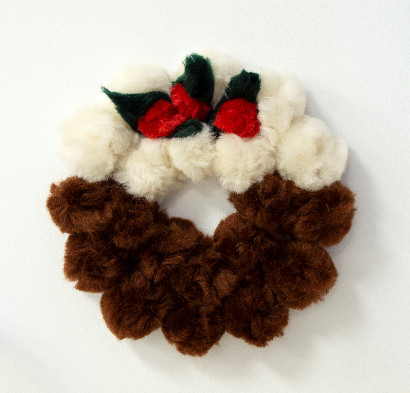 Christmas Pudding Wreath From Wool Couture
Christmas Pudding Wreath Pom Pom Craft Kit – £19.99 – Wool Couture – www.woolcouturecompany.com (3).jpg
Christmas Pudding Wreath Pom Pom Craft Kit – £19.99
What's Christmas without the pud?
But, forget the edible variety, opt for the pom pom version – the perfect Christmas showstopper!
And, no need to spend hours making this fun Christmas decoration, as Wool Couture has designed a super easy kit – leaving you more time to indulge in other festive treats while admiring your own handy work!
The finished wreath will be approximately 36cm.
www.woolcouturecompany.com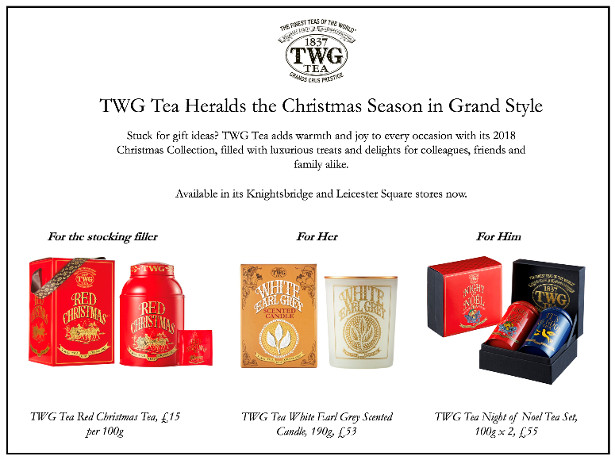 Tea lovers have every reason to celebrate this festive season as TWG Tea brings warmth and celebratory joy with its stunning 2018 Christmas Collection.
Hosting the largest collection of whole leaf teas in the world with over 800 varieties of single estate harvests and exclusive tea blends for every taste and every occasion, TWG Tea offers something for everyone this Christmas, from its limited-edition Night of Noel™ Tea Set to its Red Christmas Tea.
Encased in a gift box embellished with delicate gold embossing and elegant ruby red sleeve, TWG Tea's Night of Noel Tea Set features an enchanting duo of Night of Noel Tea and It's So Good™ Tea. Packaged in a tin adorned with festive imagery of snowy sleigh rides, theNight of Noel Tea brings good tidings in a rich and joyous black tea blended with wild forest berries, tender caramel, and enlivened by a scattering of nutty silver needles. Reminiscent of a perfect slice of warm pie on a cold winter's afternoon, It's So Good Tea rekindles love and faithfulness in a cup of malty black tea blended with tart blossoms and melting berries.
TWG Tea's signature Red Christmas Caviar Tin Tea also joins the festive collection as the luxurious treat for a cozy winter evening. This rooibos theine-free red tea is a festival of holiday spices with a wonderful assembly of rich flavours, to reminisce and celebrate all year long.
Following the successful launch of TWG Tea Salons & Boutiques in Leicester Square and Knightsbridge earlier this year, Christmas shopping will never be the same again with expert tea connoisseurs on hand to help select the perfect gift for family and loves ones.
The Night of Noel Tea Set (100g of tea per tea tin) and the Red Christmas Caviar Tin Tea (100g) retail at £55 and £15 respectively.
SASKO TOP BAKERS
A Free State interpretation of a festive fruitcake
Chef Mynhardt Joubert_Festive fruitcake 2018

Chef Mynhardt Joubert is honouring his tradition of baking his annual 'Free State Fruitcake' and has been kind enough to share the recipe which includes SASKO Self-Raising Flour.
"This is one of the most delicious Christmas cakes I have tasted in a long time. I got the recipe from my sister, who sent me the cake in a beautiful tin from the Free State one Christmas -one of my favourite gifts ever!" says Chef Mynhardt Joubert
This light and flavourful delicacy with just the right ratio of spice, fruit and cake, that can be enjoyed with a generous helping of ice-cream to suit our warmer festive holidays.
RECIPE
Fruity Christmas Cake
Servings – large cake
Ingredients
250 ml water
310 ml soft brown sugar
1 kg Dried Fruit and Nuts fruit cake mix
250 g dates chopped
250 g golden sultanas
250 g cashew and macadamia nuts roughly chopped
7 ml baking soda
250 g Butter
100 g whole red Moir's cherries
100 g whole green Moir's cherries
5 eggs beaten
20 ml vanilla extract
125 ml KWV Brandy
625 ml SASKO Self-Raising Flour
5 ml salt
5 ml cinnamon powder
Method
Preheat the oven to 120 °C (250 °F) and butter the inside of a high, 25cm cake tin.
Line the tin with three layers of baking paper and butter the inside again.
Slowly heat the first eight ingredients to boiling point and let it simmer for five minutes.
Remove the mixture from the heat and let it cool. Add the cherries.
Combine the eggs, vanilla and brandy together, and add it to the mixture.
Add the SASKO Self-Raising Flour, cinnamon and salt, and mix well.
Spoon the mixture into the pan and bake for two hours.
Let the cake cool in the pan and turn it out. Sprinkle a bit of brandy over the cake and place it in an airtight container.
Sprinkle more brandy over regularly to keep the cake moist.
BerryWorld Rudolph's Cranberry Mocktail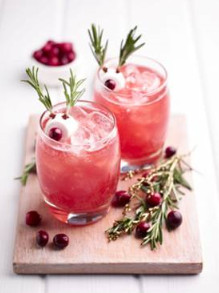 Perfect for kids at Christmas time. This cranberry mocktail is fun for all the family topped with a floating Rudolph.
Serves: 4
Prep time: 15 mins
You'll need:
For the cranberry syrup
300g BerryWorld cranberries
100ml water
100g sugar
For the decoration
Rosemary sprigs
Marshmallows
Cloves
Cocktail sticks
Cranberries
For the drink
Elderflower presse
What to do:
Heat the cranberries, water and sugar over low heat and simmer for 10 minutes. Remove from heat and allow to cool.
Once cool strain the syrup through a sieve.
To prepare the Rudolph heads insert two cloves as eyes, two rosemary sprigs as antlers and use half a cocktail stick to fix a cranberry nose.
Add two tablespoons of syrup, extra crushed rosemary and ice in each glass – pour over the elderflower presse.
Place Rudolph in glass to decorate.
MUSSELS WITH CHILI LEMONGRASS & COCONUT CREAM BROTH
SERVES 4 GF / DF
From Bestselling cookbook author and recipe developer Tenina Holder.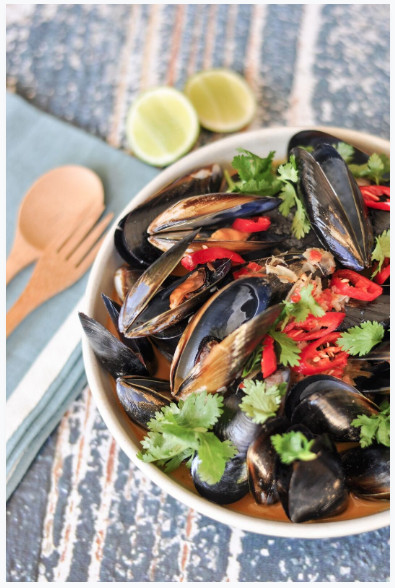 If you love good-old traditional mussels in a spicy tomato sauce, you are going to love the change up to Thai with this recipe. You can increase the weight of the mussels to the capacity of your steamer, but you should also then increase the cooking time as needed.
NEED: 1–2kg mussels, scrubbed and de-bearded 1 red onion, peeled and halved 2-4 red chilies 2 stalks lemongrass, white part only 50g extra virgin olive oil 40g coconut sugar 1 x 400 ml tin coconut cream Juice 2 limes 2 kaffir lime leaves 50g white wine 20g fish sauce Lime wedges, coriander leaves and sliced chillies to garnish
DO: 1. Prepare mussels and place into a steamer dish. Set aside. 2. Place onion, chilies, ginger, lemongrass and EVOO into a food processor and chop for a few seconds. 3. Heat the bottom saucepan on your steamer and tip in the chopped aromatics. Sauté 5 minutes, or until fragrant. 4. Add remaining ingredients other than garnishes and place the steamer with prepped mussels above. 5. Bring to the boil and steam the mussels for approx 7-8 minutes or until they are opened and cooked. 6. Discard any unopened mussels. 7. Serve in large bowls with sauce ladled over the top. 8. Garnish with lime wedges, coriander and chili slices. 9. Steamed rice is a great accompaniment to help soak up all the juices
ABOUT TENINA HOLDER
Bestselling cookbook author and recipe developer Tenina Holder has spent over a decade teaching keen home cooks how to dominate their kitchen, with her range of cookbooks featuring recipes for the Thermomix. Previous titles include For Food's Sake, Keeping it Simple, The Convenient Vegetarian, Cooking with Tenina and Tenina's America.
Once dubbed the Thermomix Queen by Delicious.com, and formerly Thermomix Australia's first official 'Recipe Developer', Tenina has since embarked on a journey to s pre ad her love of food and bold flavours across the world to cooks of all ages and abilities – Thermomix-user or not! – through her website Tenina.com and Insider Club, a subscription-based membership.
Through her approachable cooking style and effusive personality, Tenina has amassed a passionate community of home cooks and budding culinary mavens from Australia and beyond. A champion for food positivity, Tenina is passionate about real food, delicious flavours and achievable results. Tenina aims to inspire home cooks around the world to create and enjoy real food at home. Tenina is not afraid of salt, butter or sugar and believes chocolate is a health food.
Spice Kitchen
www.spicekitchenuk.com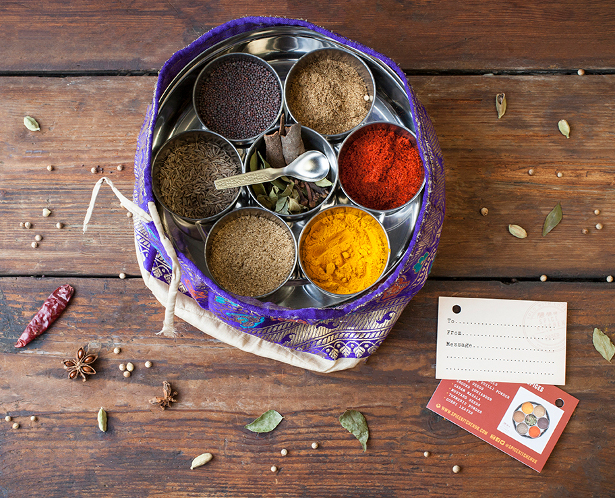 We are a family run artisanal spice and tea company run by a mother and son team Sanjay & Shashi Aggarwal (aka Mamma Spice & Baby Spice!). Started over the kitchen table on Christmas Day 2012, the business is centered around Shashi's expertise and knowledge with spices and spice blends.
Shashi was born in Kenya, grew up in India and has lived in the UK for over 30 years. She has 50+ years of cookery experience and is an oracle when it comes to using spices, much to her families benefit.
We specialise in producing small batch, freshly ground spice blends and tea blends. We source the freshest raw spices from around the world, hand-blend, hand-roast and hand-grind them to authentic recipes, and then send them every day to customers and stockists around the UK. We are often told by our customers that they have never smelt spices like them, and that they can smell them as soon as they get delivered through the letterbox!
We are also well known for our spice tins, known in India as 'Masala Dabba's'. These shiny stainless steel tins imported from India contain 7 separate containers for easy access to the myriad of spices that you will need to create perfectly blended dishes. We have various collections including our popular Indian set, Moroccan set, African & Middle Eastern set, Chilli Set, Sea Salts and Loose Tea set!
Thai turkey and asparagus curry with turmeric rice
Easy, fast goodness in a bowl. Whip this up in under 30 minutes and give your usual Thai green curry a boost by adding asparagus towards the end.
Serves: 4 Preparation time: 10 minutes Cooking time: 15-20 minutes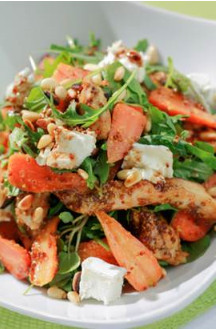 You'll need:for the rice:50g cashew nuts1 tbsp vegetable oil 1 onion, finely chopped1 tsp turmeric 200g baby leaf spinach 500g cooked basmati rice (2 x 250g pouches) (or 250g raw rice if cooking from dried)for the curry:1 tbsp vegetable oil2 tbsp Thai green curry paste (or to taste)500g cooked turkey cut into bite sized pieces 400ml coconut milk 1 tbsp soy sauce2 tsp fish sauce (optional) 1 bunch asparagus, trimmed and cut into bite sized pieces a small bunch coriander, leaves and stalks chopped Salt and freshly ground black pepper
What to do: Begin with the rice. Add the cashew nuts to a deep saucepan and set over a medium-high heat to toast for couple of minutes. Tip into a bowl and set aside. Reduce the heat to a minimum and add the vegetable oil and onion and fry for 10 minutes, stirring occasionally.
Whilst the onion is cooking, start the curry by adding the oil to a saucepan set over a high heat. Once hot, add the curry paste and stir, fry for a couple of minutes until fragrant then add the turkey, pour in the coconut milk, soy sauce and fish sauce (if using) and season with a little salt and pepper and stir well. Bring up to the boil, reduce the heat and allow to simmer for 10 minutes, adding the asparagus for the last 5 minutes of cooking.
Whilst the curry is simmering, finish the rice.  Add the turmeric to the onion, stirring well to mix, then add the spinach on top. Cover with a lid or piece of foil and allow the spinach to wilt for a few minutes. Tip in the cooked rice and cashew nuts and stir well over a low heat to warm through. Season with a little salt and pepper.Stir the coriander through the curry just before serving.
To serve, divide the rice between warm bowls and spoon the curry over the top. Please credit www.enjoyasparagus.com
Le Cordon Bleu Gift Cards are a great way of treating the foodie, aspiring chef in your life. The value of the gift card can be selected by the customer and increased if the recipient wishes.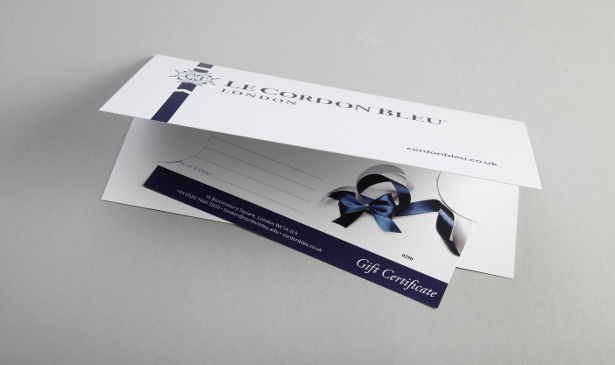 With a plethora of amazing courses on offer (Canape & Wine Pairing; Creative Vegetarian; Mastering Macaroons; Cooking Chinese; Breakfast Baking etc etc), so anyone receiving a Gift Card can choose whatever they please!
Festive trolley dash sees Sharks stars collect £5,500-worth of gifts for children in Manchester
In support of Cash for Kids' Mission Christmas campaign, a string of first-team players including Chris Ashton, Faf de Klerk and captain Jono Ross took part in the event at the B&M store in Sale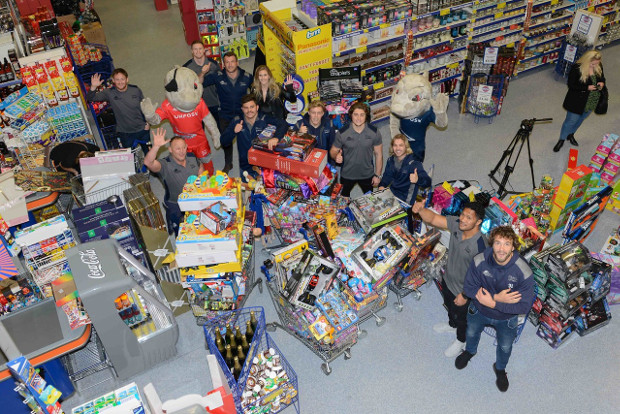 Sale Sharks co-owner Simon Orange and his wife Michelle also took part alongside director of rugby Steve Diamond and his wife Kate, helping to collect more than 1,100 gifts in total
Players and staff from Premiership Rugby side Sale Sharks managed to bag £5,500-worth of toys and gifts as part of a festive trolley dash in support of the children's charity, Cash for Kids.
First-team stars Chris Ashton, Faf de Klerk, James O'Connor, Jono Ross, Andrei Ostrikov, Johnny Leota and Gus Warr teamed up to dash down the aisles of their local B&M store in Sale, collecting presents for the Mission Christmas campaign.
They were joined by the club's co-owner, Simon Orange and his wife Michelle, as well as director of rugby Steve Diamond and his wife Kate, with each team stacking their trolleys with as many items as possible in just three minutes.
After returning to the checkout to have their goods scanned and counted, it was club captain Jono Ross and utility back James O'Connor who came out on top, picking up a total of 277 items and £1,139-worth of gifts.
All the items collected – more than 1,100 in total – were purchased by the club and will be donated to Cash for Kids' Mission Christmas campaign, helping to support the drive to make sure that disadvantaged children in Manchester have presents to open on Christmas morning.
"It's been fantastic to have so many players and staff from the club involved today, supporting an amazing national project that's having a positive impact here in Greater Manchester," said Sale Sharks co-owner Simon Orange.
"It's been good fun and we're really pleased to be donating so many gifts and toys to young people through this year's charity appeal.
"As a club, we firmly believe in giving back to our local community and we hope these gifts help to put a smile on the faces of hundreds of young people across the region this Christmas."
Last year, the Mission Christmas appeal generated more than £17m in gifts and donations, which were distributed to more than 400,000 disadvantaged young people across the UK.
Michelle Orange added: "We're really pleased to have played our part again this year in supporting the Mission Christmas campaign.
"The project is really focused on helping disadvantaged children living in poverty and at this time of year it's even more important that local communities pull together in the true spirit of the season to support campaigns like this.
"By getting involved, we hope to raise more awareness of Mission Christmas and encourage people to donate whatever they can to support the charity this year."
Anyone wishing to donate gifts to Cash for Kids' Mission Christmas appeal this year can do so through designated community drop off points, with more than 300 drop offs across the country.
For more information, visit: http://www.cashforkids.uk.com/mission/
WISHING YOU A VERY MERRY MACARON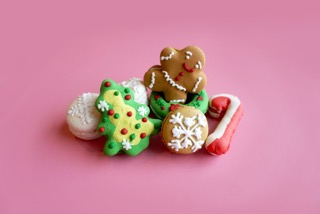 Tis' the season to be jolly and these festive cuties will definitely fill the room with joy! Magical Macaron Makers Ohlala have created a selection of beautiful macarons for the festive season… The gorgeous gift boxes come with a selection of nine delightful macarons in an array of christmassy shapes and a choice of joyful flavors making them the perfect way to share the love with one and all this Christmas season…Especially on Instagram!
The sweet treats are made up from some of our favorite naughty and nice Christmas flavors, including: 'The Naughty List': Rum and Rasin, Eggnog, Khalua, Boozy Chocolate Orange, Spiced Apple and 'The Nice List': Gingerbread, Chocolate Cherry, Peppermint candy cane, Salted Caramel, Christmas Spice & Madagascan Vanilla.Female entrepreneur, Meredith O'Shaughnessy launched Ohlala Macarons as a boutique business that produces handmade, high quality edibles and bakes with a conscious – ensuring all products are totally organic and sustainable.
"Our 'Very Merry Macarons' are adorable and so fun for the festive season." Said, Macaron Mogul, Meredith O'Shaughnessy, She added: "They are such a lovely thoughtful gift or stocking filler for everyone and perfect for Christmas content across out social channels." Ohlala Macarons are a boutique business with totally organic, hand made treats, which are all created in the Ohlala Christmas HQ. Each box is packaged and wrapped with a choice of Christmas coloured ribbons to add a little festive sparkle to the perfect gift or stocking filler this Christmas…what's not to love?
For further information or to purchase some of the Christmas Macarons visit: www.ohlala.co/shop-macarons/
Cambridge Nutraceuticals, a UK-based natural supplements specialists, has secured Informed-Sport accreditation for Turmeric+ to be used in competitive sport. A study conducted on the formulation using professional rugby players with muscle and joint injuries found it to be as effective as over-the-counter painkillers.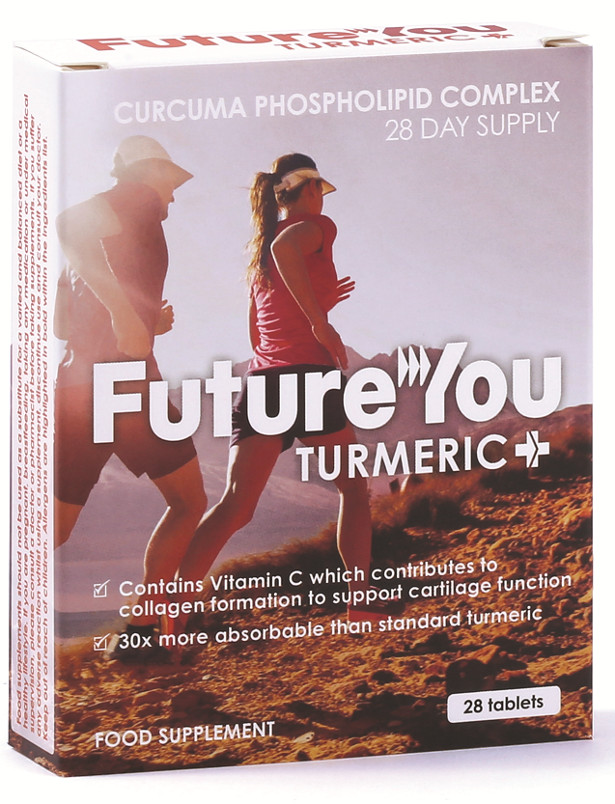 Simply splendid for a seasonal soiree or festive frolic! Tyrrells Launches New "Raspberry Bellini" limited edition
Tyrrells launches an exciting new pink cocktail flavoured crisp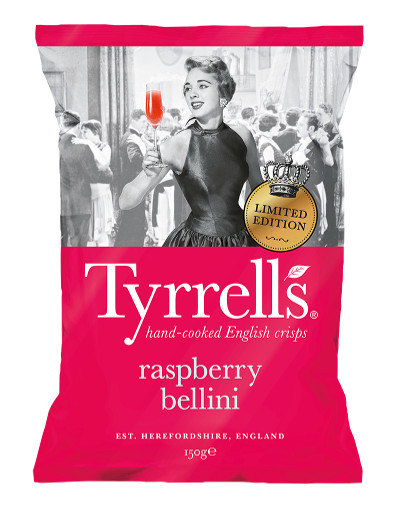 The seasonal special flavour combines the finest local potatoes, sweet raspberries and sparking prosecco
The Tyrrells' Raspberry Bellini limited edition launched exclusively in Tesco from October 1st 2018 and will be available throughout the festive season
Tyrrells, the premium hand-cooked English crisp brand, is expanding its range with the introduction of an innovative and new festively corking Raspberry Bellini flavour.
Tyrrells are crisp connoisseurs with a penchant for cocktails and this seasonal special is the brand's most experimental flavour to date. The taste encapsulates a Cocktail Classic – a miraculous mingling of bubbly wine and raspberry fruitiness that we all know and love as the Bellini. Not only do they taste festively fruity, but they're also pink in colour!
Sarah Lawson, Marketing Manager at Tyrrells Potato Crisps, said: "Raspberry Bellini is a truly indulgent flavour that's perfect for family and friends to share over the festive season. At Tyrrells, we're always looking for ways to deliver new, quirky and exciting flavours that maintain our authentic British flavour; the Raspberry Bellini strikes the perfect balance for any party – or even a girls night in!"
The Tyrrells Hand-Cooked Potato Crisps range is made in small batches from locally grown, seasonal varieties of potatoes at Tyrrells Court Farm in Herefordshire. Hand-cooked and seasoned to perfection with the finest, specially selected ingredients, the crisps boast a unique curl, crunch and taste.
Available in 150g at a RRP of £2.19. Available exclusively at Tesco (subject to availability).
For information on the core Tyrrells range or other products in the range please visit www.tyrrellscrisps.co.uk
Melitta, started by the pioneering female inventor of pour-over coffee, has made gift giving easy with pour-overs for everyone on the nice list.
Handcrafting coffee in the home is continuing to rise in popularity among enthusiasts and coffee shop baristas alike, with the ability to control every variable in the simple brewing process, creating a cup that's exactly suited to one's preferences and lifestyle.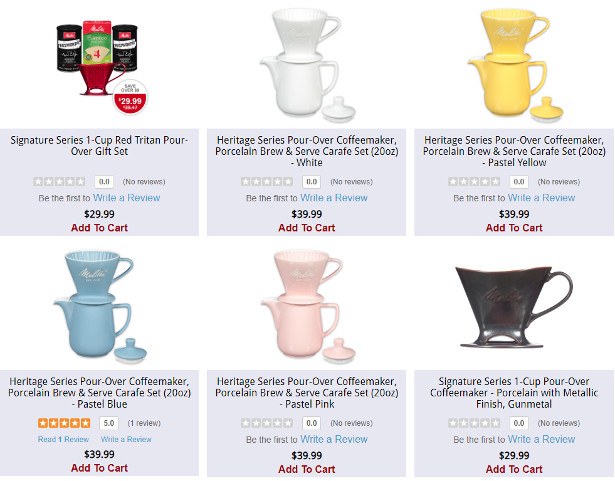 For the entertainer: The ultimate brunch accessory or nightcap appliance, the new Heritage Series Pour-Over Coffeemaker Sets completes any host's offerings. The vintage-inspired sets include a 20oz carafe and Pour-Over cone, making multiple cups at a time and available in a variety of pastel colors. $39.99.
For the globetrotter: Compromising great coffee for an adventure is a thing of the past. This durable, shatter-resistant Pour-Over is great for the coffee lover on the go. Made out of Tritan™ material, this design allows for gourmet coffee in just minutes, whether from a hotel room or the top of a mountain. $14.99
For the coffee gourmand: Coffeehouse quality coffee IS possible at-home. The Signature Series Pour-Over is a take on the classic pour-over, with a functional design optimized to ensure consistent brewing of bold and flavorful coffee. Available in multiple finishes and colors. $17.99-$19.99
The Demijohn  – Delicious Handmade Liqueur Chocolates and a 10 Year Old Islay Single Malt Scotch Whisky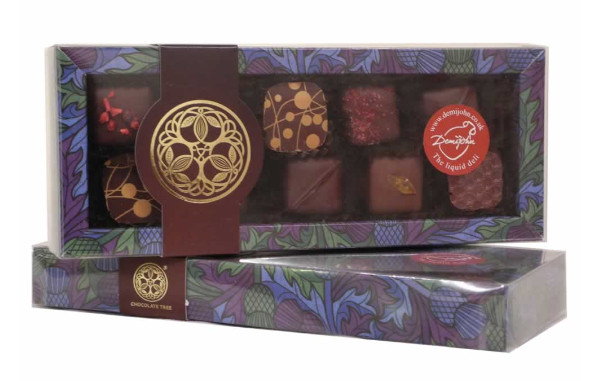 Islay Whisky and our Handmade Liqueur Chocolates are back!
If you are a smoky Islay Single Malt Whisky fan or you are fond of the occasional really good piece of chocolate, this is your week. We have a new and rather smooth 10 year old Islay Single Malt Scotch Whisky 42% for you to try and a generous box of 10 Handmade Liqueur Chocolates calling you from our shelves…. Can you resist?
 FroPro – Australia's only ice cream with a 5-star health rating.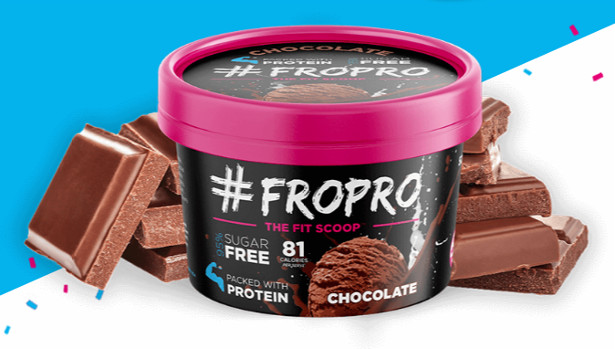 FroPro is a deliciously smooth all natural, high-protein ice cream that is 95% sugar-free, low GI and low fat, starting from only 78 calories per serve. Each 520mL tub of ice cream is available for $10 nation wide at over 1500 Woolworths & Coles stores nationally and online. It is available in (4) flavours – Chocolate, Salted Caramel, Peanut Butter & Toasted Coconut. It is perfect for a non-guilty treat, especially for those in the health and fitness and sport industry.
McKenzie's
Snowman Cupcakes Preparation time: 15mins Cooking time: 20-22mins Makes: 12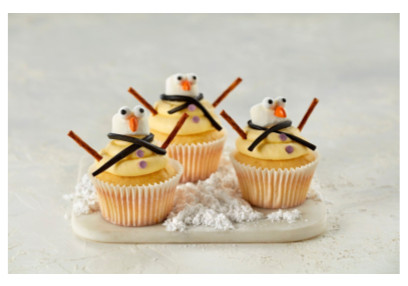 Ingredients: 125g butter, diced and softened ¾ cup ​CSR Caster Sugar 2 extra large eggs 1 tsp vanilla extract 1½ cups self-raising flour ½ cup plain flour ¾ cup milk 150g butter, diced and softened 250g pkt ​CSR Buttercream Icing Mix, Vanilla 3 tsp water White marshmallows, licorice strips, coloured sprinkles, orange smarties, edible eyes and pretzel sticks
Method:
1. Pre-heat oven to 190°C (170°C fan-forced). Line 12, ½ cup capacity muffin pans with paper cases. 2. Beat butter and sugar in the bowl of an electric mixer until pale and creamy. Add eggs one at a time, mixing well. Mix in vanilla extract. 3. Fold in flours and milk alternately until combined and mixture is smooth. Spoon mixture between patty cases and bake for 20-22 mins until just golden. Remove to a cooling rack to cool completely. 4. For the Icing, beat butter in a large mixing bowl until soft and creamy. Gradually add icing mix and water until smooth. Transfer to a piping bag with a round nozzle. 5. Pipe icing onto each cupcake and top with a white marshmallow. Decorate with licorice for scarf, coloured sprinkles for buttons, orange smartie for nose and position the eyes with more icing. Finish with pretzels sticks for arms.
PRACTICAL AND HEALTHY CHOICES ARE OVERTAKING INDULGENT GIFTS THIS YEAR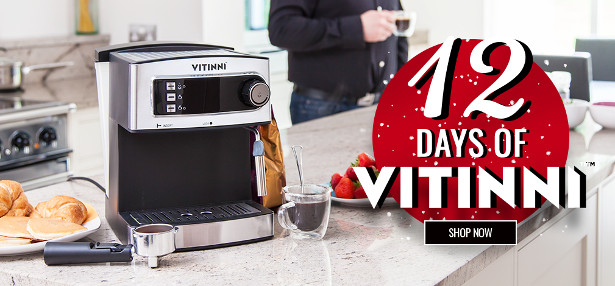 1 in 3 Brits admit they've already hinted to loved ones that a health focused gift is high on their wish list this Christmas
65% of those polled admit they'd prefer a practical gift to an indulgent one this Christmas
GONE are the days that Christmas gifts meant gourmet food, drink or pampering products – a surprising number of those polled actually admit they'd prefer not to receive indulgent treats from Santa.
A survey of 1,023 UK adults carried out by kitchenware etailer, Vitinni.co.uk, found that an overwhelming 65% of Brits would prefer a practical gift to an indulgent one this Christmas, with chocolates and booze out in favour of clothing, personal technology and experience days.
When asked what is on their wish list for Christmas 2018, a surprising 55% of those polled said they'd love to receive a health focused gift, with 35% admitting they have already hinted this to loved ones.
Pampering beauty products and indulgent chocolates are taking the back seat this year in favour of practical presents, with consumers looking to actually receive a gift that will save them from treating themselves to it, ie. the kitchen appliance they've been lusting after, but can't quite afford.
Almost 1 in 4 (23%) will be asking for home gym equipment this year, while 40% are opting for a new kitchen appliance as a practical way to kick start their good intentions for healthy new year's resolutions.
Craig Corbett, marketing manager at Vitinni.co.uk said: "Choosing the perfect gift can be so tricky at Christmas, which is why so many of us prefer our loved ones to simply tell us what they'd like us to purchase for them.
"Our research has given us a top ten wish list from the polled UK adults, which gives a strong indication that practical living has taken over. Traditionally a time of year for guilt-free indulgence, it looks as though consumers this year are forward thinking to their new year's resolutions when putting together their lists for Santa, with practical and even health conscious gifts in line this Christmas, to kick-start types of good intentions for January 2019."
Top 10 most desired gifts for Christmas 2018:
Clothing (71%)
Personal technology, iPad, TV, Computer etc (68%)
Experience days or event tickets (55%)
Kitchenware (54%)
Books (52%)
Home gym equipment (46%)
Appliances eg. Coffee machines (40%)
Homeware eg. Photo frames, vases or cushions (38%)
Candles/Diffusers (11%)
Alcohol or chocolate (9%)
Vitinni.co.uk is an etailer of affordable yet stylish kitchenware gadgets and appliances for the home, which can be purchased through its website.
For more information, visit www.vitinni.co.uk/
GENIUS GLUTEN FREE LAUNCHES 'GOOD FOR THE GUT' RANGE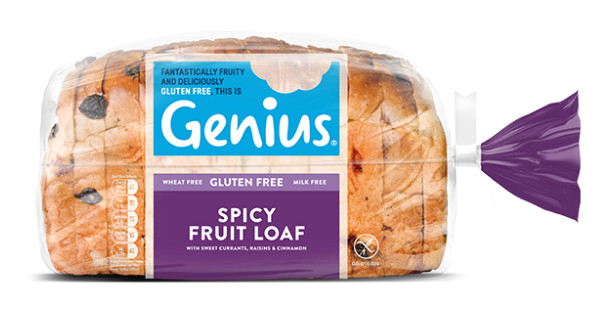 Beetroot and Kale Wraps, Pasta's and Bread Crisps Genius Gluten Free has launched its new 'Good for the Gut' range, which is designed for those who demand more from their food and who want to feel good from breakfast right through to dinner.There's nothing more appetising than seeing a flash of colour on your plate and the new Genius range pack a radiant punch, as well as a nutritious one. These reinvented products all contain chicory root inulin, a naturally occurring Prebiotic Fibre that contributes to normal gut function.
They are milk-free and are suitable for coeliacs, vegans and vegetarians. The new additions include: Genius Protein Punch Penne Pasta Dive into a delicious lunch or dinner with this chickpea penne pasta which contains twice the amount of protein as regular pasta. Power up your meal with goat's cheese and spinach or keep it simple with some roast cherry tomatoes. Genius Fibre Fest Fusilli Pasta Delight in a fusilli feast with this chickpea pasta which contains three times the amount of fibre as regular pasta. Supercharge your meal with some creamy avocado and pea puree or try a classic mushroom Bolognese. Genius Carb Cutter Bread Crisps Satisfy your snack cravings throughout the day with these Genius 'Bread Crisps'.
They also contain an extra nutritious bonus of quinoa and linseed but contain half the amount of carbs as regular crisp breads, so layer on your favourite toppings and treat yourself. Genius Protein Punch Bread Crisps Boost your protein levels with these super crunchy Genius 'Bread Crisps'. They contain 50% more protein than regular crisp breads and are loaded with moreish sesame and sunflower seeds. They are the perfect partner for both sweet and savoury toppings, from chocolate spread and strawberries, to smoked salmon, eggs and asparagus. Genius Fibre Fest Beetroot and Kale Wraps Have yourself a Fibre Fest with these new Genius wraps. Whether you give your halloumi and salad wrap a beetroot boost or add a kale kick to your fajitas, these wraps are the perfect option for lunch, dinner and even breakfast.
Not only will the wraps brighten your day, they also provide three times the amount of fibre, and one third less carbs compared to regular gluten-containing wraps. 75g of pasta contains a 3g portion of prebiotic fibre, which is one quarter of the recommended daily intake (12g) required for the beneficial 'good for the gut' effect 1 'Bread Crisp' contains a 2g portion of prebiotic fibre, which is one-sixth of the recommended daily intake (12g) 1 wrap contains a 3g portion of prebiotic fibre, which is one quarter of the recommended daily intake (12g). The gluten-free wraps are also milk-free and contain less than 100 calories per wrap The products are available from Tesco, Sainsbury's & Ocado.
The pastas contain two servings (RRP £1.75) and there are 5 portions in each pack of 'Bread Crisps' (RRP £1.99). Each pack contains four wraps, RRP £2.75.
For more gluten-free inspiration, visit the Genius website: www.geniusglutenfree.com or head to the Genius Gluten Free Facebook, @geniusglutenfree Instagram and @GeniusFoods Twitter pages.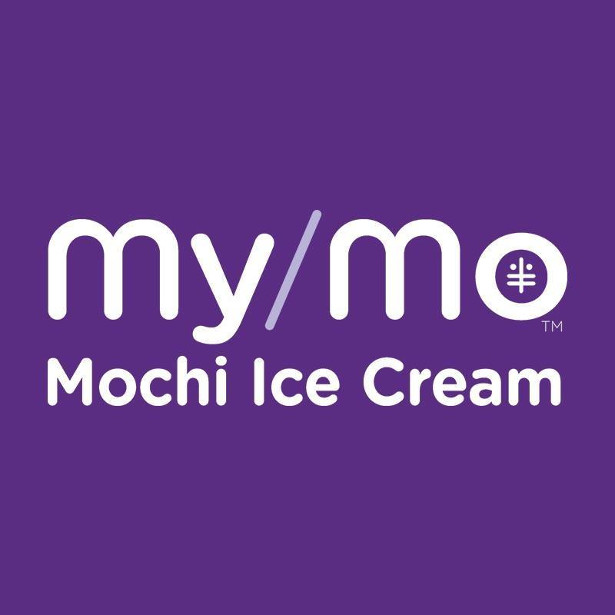 When in doubt, get your loved ones something delicious to enjoy! My/Mo Mochi Ice Cream is a colorful, gluten- and rBST-free snack made with a scoop of premium ice cream wrapped in pillowy mochi dough.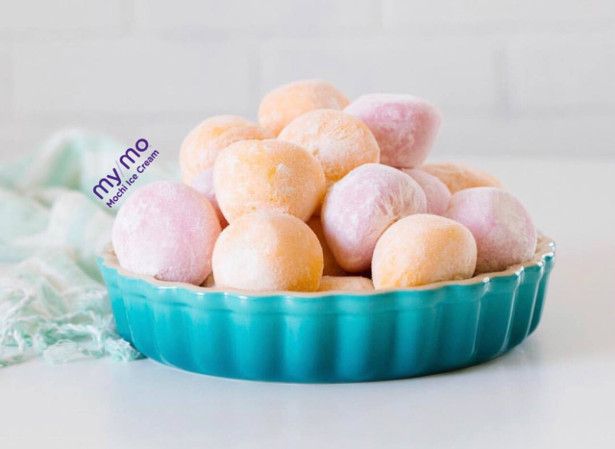 FACEBOOK | INSTAGRAM | TWITTER | YOUTUBE
Portion-controlled (just 110 cals each!) and hand-held, My/Mo Mochi Ice Cream is also the tasty dessert every holiday party needs. It's as easy as grabbing a box at your local store and popping them on a plate to serve–no prepping, cooking or cleaning required! The delectable snack is available in 8 flavor varieties and sold in 6-pack boxes.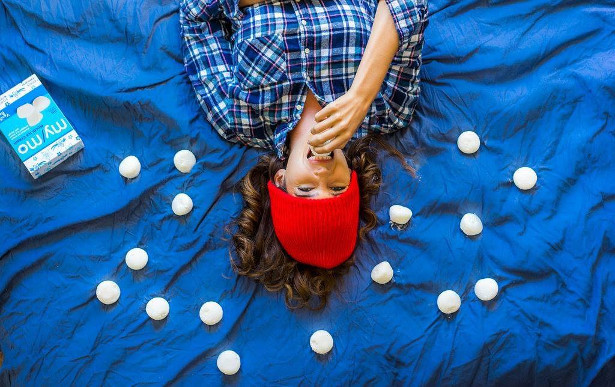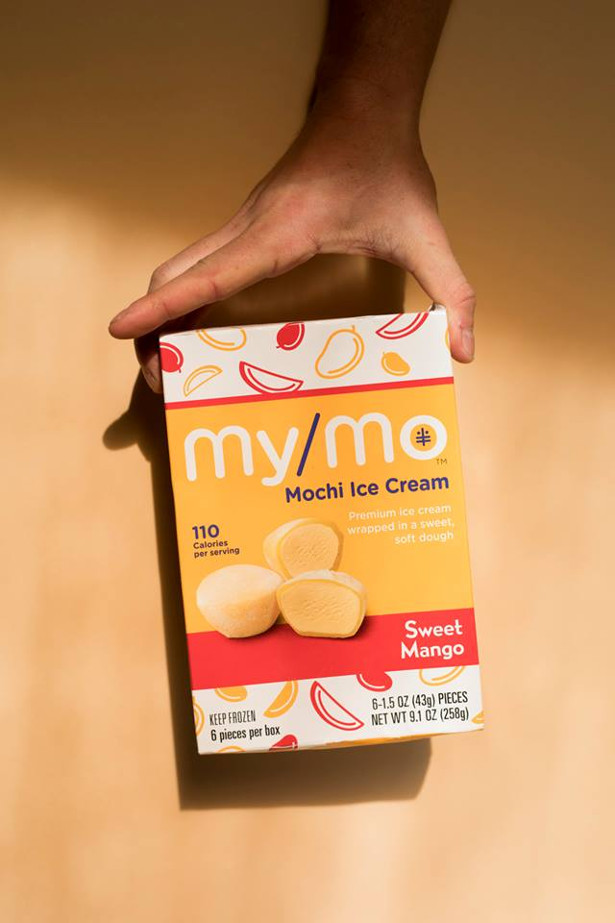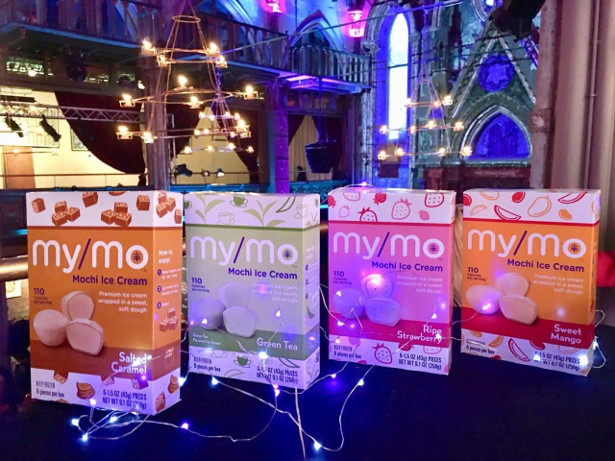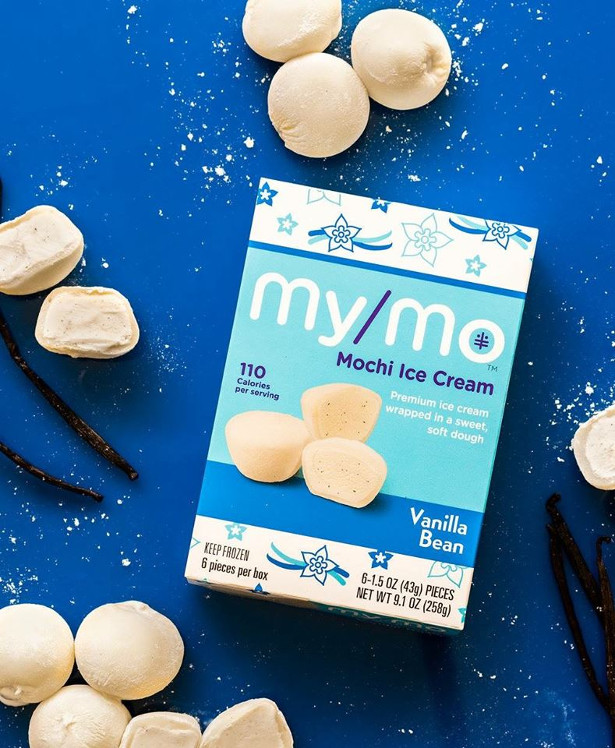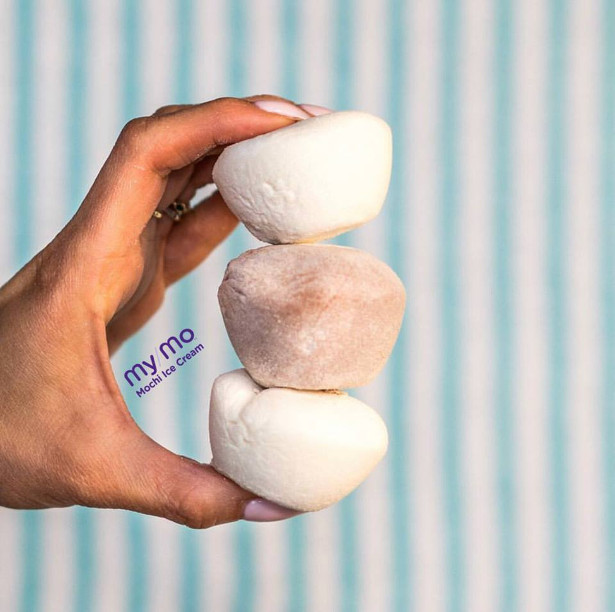 SLUG & LETTUCE'S FABULOUS FESTIVE MENUS ARE COMING TO TOWN!
Delicious festive menus give you all a delectable reason to be joyful this Christmas season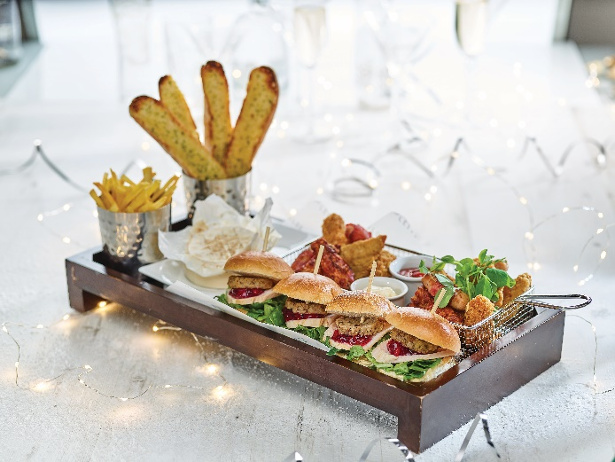 A cake made to look like a face
Description generated with high confidenceA tray of food on a table
Description generated with very high confidence
Winter Walk-in Menu
'Tis the season to be jolly, so add a little Christmas cheer to your lunch breaks with the all-new Christmas menu from Slug & Lettuce, including a fabulously festive Burger, Sub and Sharer Board.
Satisfy any Christmas cravings with the ultimate Festive Beef Burger topped with turkey, stuffing, bacon and cheese complete with a pig in blanket. For all the flavour of a Christmas roast at lunchtime, look no further than the Festive Sub, filled with juicy slices of turkey, stuffing, cranberry sauce and lettuce, topped off with (yes you guessed it) a pig in blanket! The Festive Sharer is a fabulous choice for groups, featuring mini burgers and a whole baked Camembert with garlic bread fingers for dipping, amongst other tasty treats!
Dazzling Cocktails
Nothing says glitz and glamour this party season better than a dazzling Christmas cocktail and Slug & Lettuce has five fabulous additions to try during the run-up to Christmas.
Choose from a delicious selection, from the smooth and creamy Snowball Martini, a heavenly combination of chocolate and coconut, to the Sloe-Secco, offering the luxury of bubbles with the welcome addition of a favourite winter warmer – Sloe Gin! For a girls' night out to remember, the glittering Giant Festive Pornstar Martini will be your new best friend! Featuring Smirnoff Vodka, Prosecco, Passion Fruit Liqueur & Puree, Caramel Syrup, Pineapple and Gold Glitter, it's the perfect addition to any Christmas catch-up.
Seasonal Set Menus
The mouth-watering selection of dishes on the festive set menus will get your taste-buds tingling for the big day itself. Available from £22.99* for 2 courses and £24.99** for 3 courses, they're ideal for work meals, girly gatherings and boys' nights out alike!
The selection of scrumptious starters includes Scottish Smoked Salmon and Prawn Cocktail and classic Pork, Chicken and Chorizo Pate with tasty red onion chutney and toast. For mains, choose from the succulent Roast Turkey with Pork, Orange & Fig Stuffing and Pigs in Blankets, complete with all the trimmings! Or satisfy your indulgent side with a perfect 8oz Rump Steak with a Red Wine Jus or a lightly grilled Fillet of Salmon in Prosecco and Lobster Sauce.
A glass of water on a tableDescription generated with high confidence
A plate of food and a glass of water
Description generated with high confidence A plate of food on a table
Description generated with very high confidence
Finish off the meal with a satisfying sweet treat. For some, nothing beats a classic Christmas Pudding served with a decadent brandy butter ice cream. But for something a little different, try the fun and fruity Pornstar Martini Cheesecake; a beautifully baked passionfruit cheesecake on a coconut and oat biscuit base served with a shot of Prosecco.
Vegetarians and Vegans don't have to worry about compromising on seasonal flavour with delectable dishes including Tomato and Basil Soup; Mushroom, Butternut Squash & Spinach Tart with Red Pepper Sauce and a luxurious Chocolate and Coconut Torte or Lemon Sorbet to finish. These dishes are available as a vegan option too.
Here is a delicious round-up of the perfect gifts for Cheese-lovers from the Wensleydale Creamery below, including some very exciting new Truckle flavours for any Gin or Rum lover… Yorkshire Wensleydale with Caramelised Orange and Masons Yorkshire Gin and Yorkshire Wensleydale with Ginger and Jamaican Rum, as well as a spectacular selection of Christmas Hampers.
All products and information can also be found in the attached pack, including the new Yorkshire Cheddar and Cheese Gift Boxes.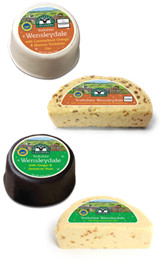 NEW Yorkshire Wensleydale with Caramelised Orange & Masons Yorkshire Gin
An on-trend festive flavour, which blends two beloved Yorkshire brands. Creamy, crumbly & full of flavour Yorkshire Wensleydale, carefully combined with caramelised orange zest and Masons Yorkshire Gin for a delicious indulgence to be enjoyed by all cheese & gin lovers.
NEW Yorkshire Wensleydale with Ginger & Jamaican Rum
A deliciously unusual festive flavour the warming notes of ginger perfectly partnering with Jamaican Rum. This perfect combination of flavours effortlessly compliments the freshness of the creamy, crumbly & full of flavour Yorkshire Wensleydale cheese.
Both come in two variants: 200g truckle, RRP £4.25 & 1.25kg half-moon, RRP £16.
Christmas Hampers
The Wensleydale Creamery selection of exclusive NEW hampers packed with their handcrafted cheeses and tasty accompaniments. Below is a selection of hampers, available via mail order service at wensleydale.co.uk. Last date for Christmas orders is midnight 11th December 2018.
NEW! Cotterdale Hamper (£65)
This mouth-watering hamper contains: 5 x 200g Waxed Truckles (Yorkshire Wensleydale, Yorkshire Wensleydale & Cranberries, Yorkshire Wensleydale & Ginger, Cheddar with Caramelised Onion and Yorkshire Cheddar), Wensleydale Blue 140g, Cartwright& Butler Linseed & Sesame Seed Flatbreads 130g, Cartwright & Butler Olive & Garlic Wheat Flatbreads 130g, Rosebud Preserves Yorkshire Wensleydale Chutney 198g, Yorkshire Rapeseed Oil – Cold Pressed 250ml, Cockett's Bakery Wensleydale Fruit Cake – Size 4'' approx. 450g, Cheese Knife, Wensleydale Creamery Apron.
NEW! Mill Foss Hamper (£85)
This tasty hamper contains: 7 x 200g Waxed Truckles (Yorkshire Wensleydale, Yorkshire Wensleydale & Cranberries, Yorkshire Wensleydale & Ginger, Hot & Spicy Cheddar, Yorkshire Wensleydale & Apricots, Cheddar with Caramelised Onion and Yorkshire Cheddar), Wensleydale Blue 140g, Cartwright & Butler Linseed & Sesame Seed Flatbreads 130g, Cartwright& Butler Olive & Garlic Wheat Flatbreads 130g, Cartwright & Butler Tomato & Basil Wheat Flatbreads 130g, Rosebud Preserves Yorkshire Wensleydale Chutney 198g, Rosebud Preserves Fig Chutney 198g, Cockett's Bakery Wensleydale Fruit Cake – Size 6'' approx. 890g, Wensleydale Creamery Branded Cheeseboard, Cheese Knife, Wensleydale Creamery Apron
NEW! Shunner Fell Hamper (£45)
Contains: 3 x 200g Waxed Truckles (Yorkshire Wensleydale & Cranberries, Yorkshire Wensleydale & Ginger and Yorkshire Cheddar), Wensleydale Blue 140g, Yorkshire Wensleydale 500g, Cartwright & Butler Linseed & Sesame Seed Flatbreads 130g, Cartwright & Butler Olive & Garlic Wheat Flatbreads 130g, Rosebud Preserves Yorkshire Wensleydale Chutney 198g, Rosebud Preserves Fig Chutney 198g, Cockett's Bakery Wensleydale Fruit Cake – Size 4'' approx. 450g
NEW! The Staggs Fell Hamper (£35)
Contains: 3 x 200g Waxed Truckles (Yorkshire Wensleydale &
Cranberries, Yorkshire Wensleydale & Ginger and Yorkshire Cheddar), Wensleydale Blue 140g, Yorkshire Wensleydale 500g, Cartwright & Butler Linseed & Sesame Seed Flatbreads 130g, Cartwright & Butler Olive & Garlic Wheat Flatbreads 130g, Rosebud Preserves Yorkshire Wensleydale Chutney 198g, Rosebud Preserves Fig Chutney 198g, Cockett's Bakery Wensleydale Fruit Cake – Size 4'' approx. 450g.
NEW! The Wether Fell Hamper (£25)
This goodie-filled hamper contains: 3 x 200g Waxed Truckles (Yorkshire Wensleydale, Yorkshire Wensleydale & Cranberries and Yorkshire Cheddar), Cartwright & Butler Linseed & Sesame Seed Flatbreads 130g, Rosebud Preserves Yorkshire Wensleydale Chutney 198g.
All products will be available online, via mail order, at the Wensleydale Creamery's Cheese and Gift Shop, through independent retailers and selected Waitrose stores.