Experience Increased Health & Wellness… Re-Centre and Relax so that you can personally and professionally flourish… www.sinivalia.com & www.blendedvalley.com.
(COMPETITION WIN A GIFT SET HERE!)
To win a gift set (2 winners of 1 gift set each will be chosen) simply like and share / heart & retweet our social media alerts for this competition on our Twitter & Facebook pages! the winners will be chosen in 4 weeks and notified via DM) Best wishes!

FACEBOOK | TWITTER | INSTAGRAM | YOUTUBE | PINTEREST
At Sinivalia we want to help you to look your very best! With our range you can! We want to give your skin all the love and care it deserves. It's a difference YOU WILL FEEL – and a difference YOUR FRIENDS WILL NOTICE.
View and buy Items at :- www.sinivalia.com

FACEBOOK | TWITTER | YOUTUBE | PINTEREST | INSTAGRAM | GOOGLE+
Blended Valley in the wilderness of Snowdonia
About Blended Valley
Our Story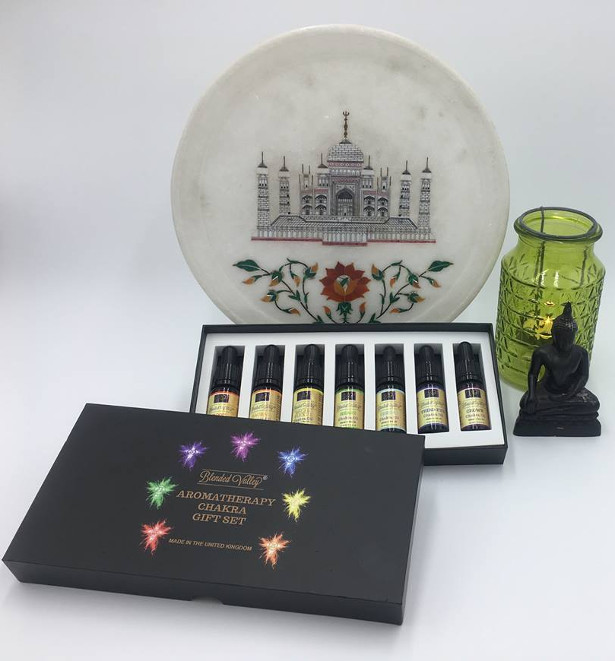 Blended Valley is more than just a place where you can buy essential oil blends, it's our home. We started this venture with the intent to create a place for people like us to explore our senses and consciousness through thoughtful aromatherapy products.
After years of working in corporate industries, we left London for the wilderness of Snowdonia National Park. We knew there just had to be a better way to live, one that was deeply rooted in who we were at the core of our being.
After the move, we started to notice a transformation in the way we approached life. Our beautiful new surroundings inspired us to make another big change in our lives. We decided to bring our handmade essential oils blends and all-natural products to the world. And that's how Blended Valley was born.
We live to create, and we're confident you'll find our formulas to be a truly inspirational and refreshing addition to your daily life or as a great gift for that special loved one.
A New Beginning Through Homemade Products
View and buy Items at :- www.blendedvalley.com
As we started Blended Valley we had one focus: to make everything in our selection from scratch.
We disliked the chemicals and harmful ingredients you find in most so-called 'natural' aromatherapy products. So we knew we wanted to eliminate that side of the equation, keeping in mind our earth-conscious and inner peace values.
Today, we oversee the entire process of making our products from start to finish, because while we have expanded we still consider this business to be our personal creation.
You'll find our skillfully concocted formulas both on our website and on Amazon's choice selections.
Our Inventory
Our blended essential and carrier oils are perfect for your Yoga practice, Meditation, to improve your general well-being, to combat insomnia, to promote relaxation, and to increase your energy.
Many people also use our oil blends for aura cleansing, astral travel, to promote their prosperity and good fortune, and to connect to earth elements. We have personally used our blends to do these things and many others with great success, and we're confident you will experience the same results.
And ladies, you're going to thoroughly enjoy special products like our Goddess Oil as well as Love and Attraction blend designed to increase your attraction and inspire true love to find you.
Unearth Who You Are & Improve Your Well-Being
We are everyday people like you. We aren't a big corporation pushing mass-produced or imported aromatherapy products. And we practice what we preach. Every item we sell has been tested by us long before we add our label. Each item is trademarked and 100% original. You won't find it anywhere else.
Whether you're ready to awaken your Kundalini, balance your Chakras, or find true love our selection is made by people like you, for people like you. And if you have any questions about our blends or process, we are happy to answer them directly. Drop us an email and we'll (meaning one of the owners!) get back to you as quickly as possible.
Namaste
D&J
View and buy Items at :- www.blendedvalley.com
Chakra Aromatherapy Oils are used with aroma diffuser or burner during yoga, meditation or mindfulness for energy balancing and healing or to awaken kundalini.
Blended Valley manufactures and distributes 28 different essential oil blends for health and wellbeing.
Blended Valley has recently launched number of chakra oils, including Chakra Oil Set which has all you need to get in a mood for yoga, meditation or relaxation.
View and buy Items at :- www.blendedvalley.com