Craft Cider is 100% going to be a thing this summer – this box will help trendy Dads stay relevant! www.craftynectar.com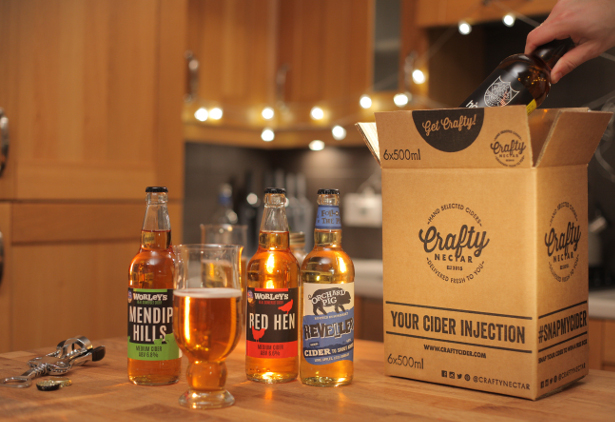 FACEBOOK | TWITTER | PINTEREST  | INSTAGRAM
Crafty Nectar – the UK's biggest and best craft cider subscription service.
What's in the box?
World leading craft ciders, picked by the founders Ed and James, two friends with a passion for proper cider. Fermented from 100% freshly pressed apple juice with no added artificial sweeteners.
What does it cost?
Monthly subscription costs per box: 3 Bottles £15.50 (+ delivery), 6 Bottles £28.50 (+ delivery) or 12 Bottles £47 (+ delivery).
How cool does it look? Ok it's a box but it's a cool box!